How to Elope in Banff National Park

How to Elope in Banff National Park when a big wedding isn't for you and the mountains are calling your names!
If you're reading this you have probably decided that a big wedding isn't for you. Maybe you like the idea of doing something more intimate, more intentional and more you! Even though elopements are getting more popular, it is still not considered a traditional way of getting married so you may find there are fewer resources out there to help you plan this special day. As Banff elopement photographers, we have experienced all sorts of unique and incredible ways to celebrate love. You can check out some of these stories in our blog to get inspired. We thought we would share some of our knowledge for couples out there considering a more adventurous route. Keep reading below for our 5 tips that will help you begin planning your dream day in the mountains!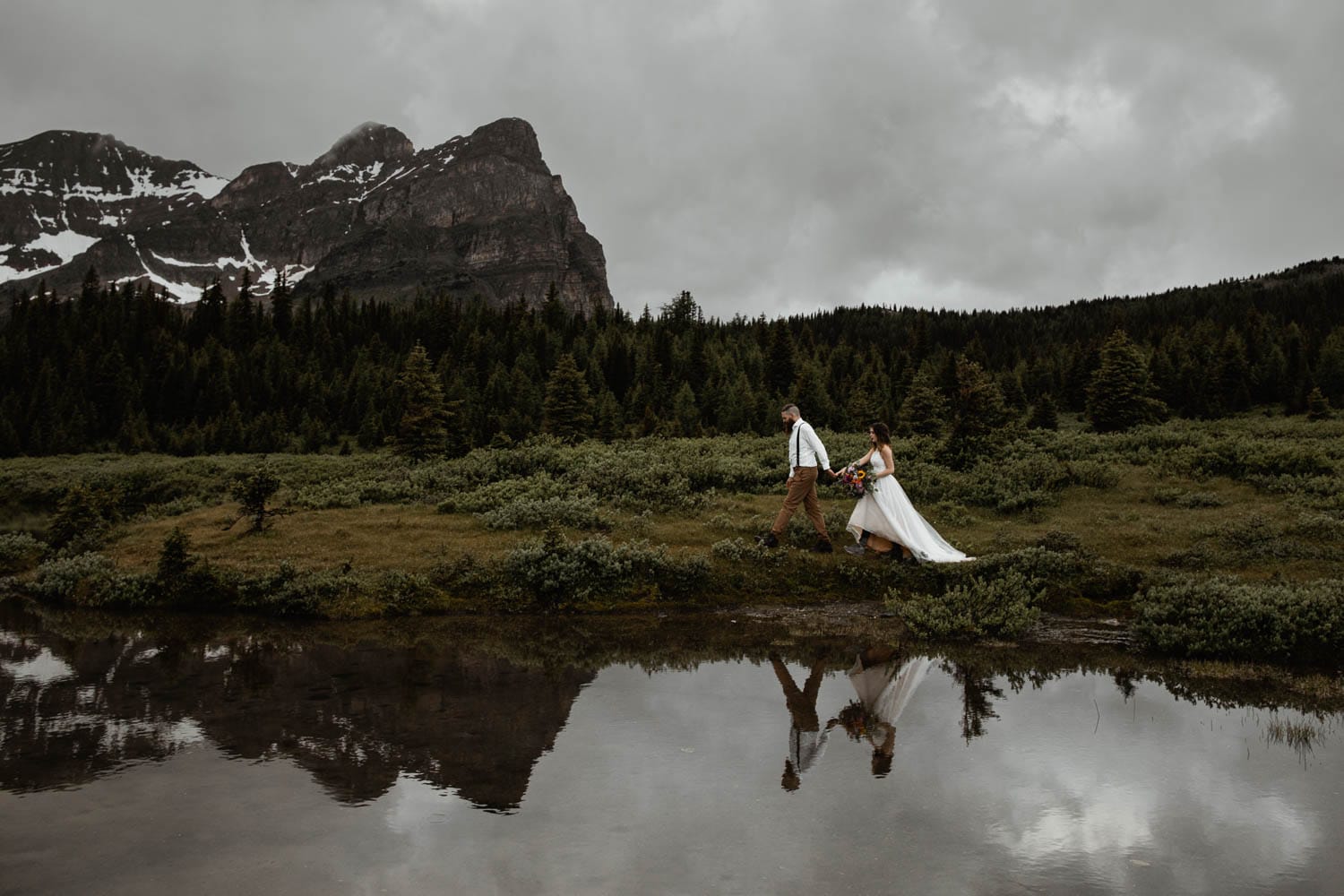 1 – Plan Your Elopement Around What You Love to Do Together.
When you make the decision to elope, you are able to add a lot of freedom into your day. You aren't locked into any rigid timelines based around your ceremony and reception venue and you are free to plan a day incorporating what you want to experience together.
The first question we get from our couples is 'where should we elope'? This is such a personal question as every couple is so unique. There is so much to see and do in and around Banff National Park! Do you want to go for a hike, see the sunrise, have a picnic, go camping, hire a canoe, jump in a helicopter and find a crazy mountain top location to say your vows? Or do you simply drive to a secluded location, say I do and then go out for pizza! It's important to realize that anything is possible but the day should reflect what you both love doing together! Planning an adventure elopement should be an exciting experience. You are planning a once in a lifetime adventure to celebrate your love!
Want more information about finding the perfect location? Check out our blog: How to Choose the Best Elopement Location in the Canadian Rocky Mountains
Or email us and we can send over our location guide, our long list of favourite places in the area and help you start researching how you want it all to go down.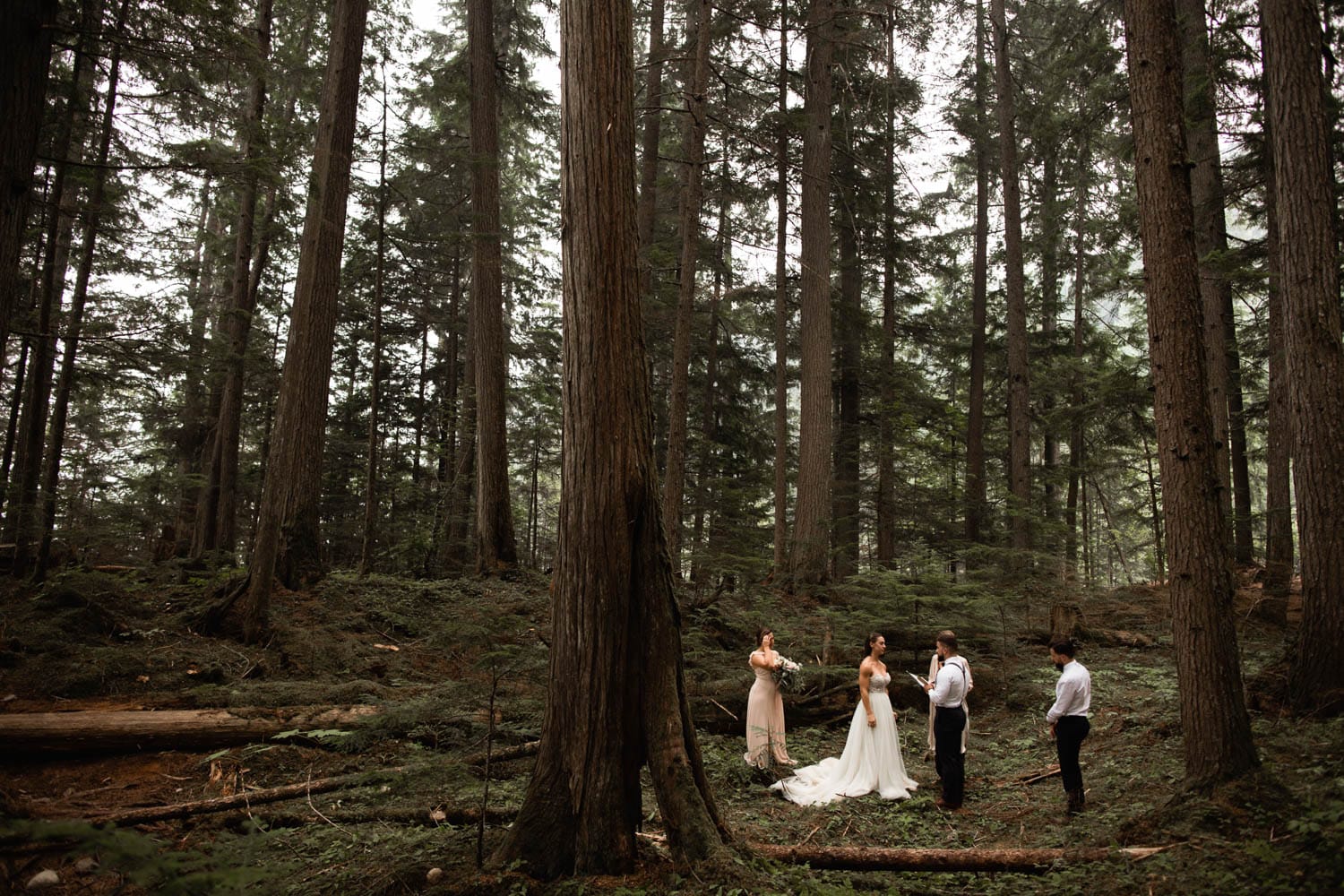 2 -Think About the Time of Year.
One of the first things to consider is what time of year do you want to get married? Although the Canadian Rocky Mountains are incredible during every season, the scenery changes so much depending on what time of year you visit. It's important to think about what you would like your photos to look like when choosing what time of year to elope. Do you want to see snow covering the mountain peaks? Do you want to camp under the stars? Do you want to snowboard or ski in one of the many resorts? There is so much to offer in each season!
Most people that inquire with us are looking for a mountain experience in which we would normally suggest booking from mid June to early September if you are looking to hike. This timeframe gives the best chance for there to not be snow on the ground.
If you want to know a little more about what each season has to offer head over to our blog: Best Time of Year to Get Married in Banff National Park.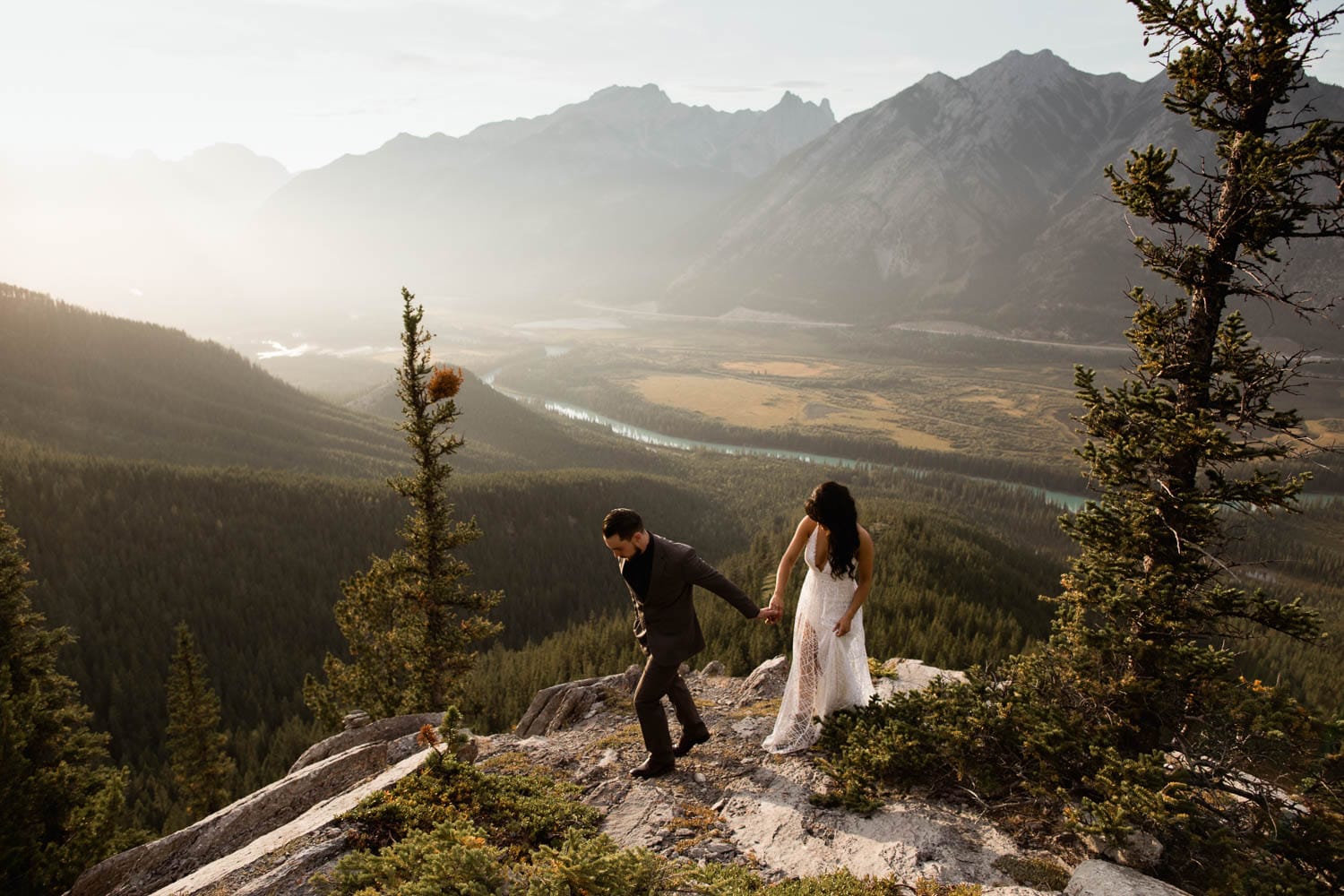 3 – Consider the Time of Day.
As portrait and landscape photographers, we are sunrise and sunset chasers. The most ideal time to take photos in the mountains is when the sun is low and soft. This is usually the first few hours of light and the last few of the day. You may have heard of the term 'golden hour.' This is the hour when the sun is rising or setting and it casts a warm glow over the landscape. No matter where you choose to elope we will always suggest trying to plan some portraits around sunrise or sunset. This may involve getting ready at a crazy time in the morning or having to pack a picnic instead of making it back for dinner but as long as you are prepared it will make for an even better overall experience.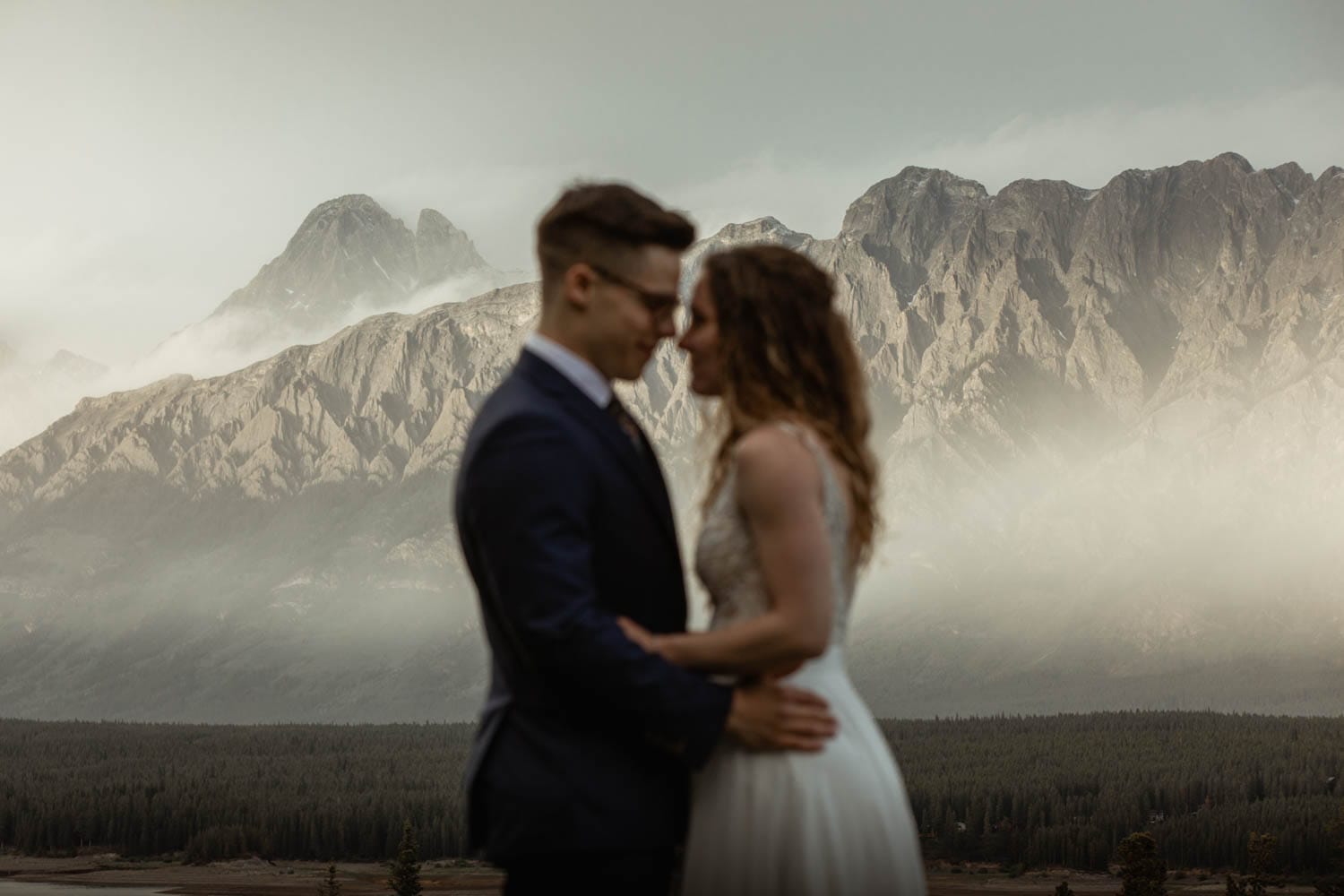 4 – How to Structure Your Elopement Timeline.
There are so many options when choosing how to plan your day. This largely depends on what you value most and what you want to experience together on the day. We would suggest giving lots of time to relax and really soak it all in together. The last thing you want to feel on the day is rushed. As elopement photographers, we spend a lot of time with each couple helping them plan the perfect day.
If you want to know a little more about how to structure your day, head over to our blog: How to Make an Elopement Timeline.

5 – Be Prepared!
No matter where or what time of year you get married, it's important to be prepared. The weather in the Rockies is known to be unpredictable and can change quickly. We always stay on top of the local forecasts and radars on the day to make sure we know what's coming but it's important to pack for any weather. We love finding amazing locations which often involve going a little further down the trail. We always suggest bringing some hiking boots and layers to keep you warm in the elements… and lots of snacks! Just because you're choosing to elope doesn't mean you don't get to eat cake and pop champagne!
If you want to know a little more about what to pack for your adventure elopement check out our blog: Adventure Elopement Checklist.
We hope this inspires you to start planning your own adventure! Remember why you are doing this, to experience something incredible together! Once you know that an adventure elopement is for you, send us an email and we can start planning something unique together!