How to Elope During Coronavirus in Alberta
If you are wondering how to elope during Coronavirus in Alberta, then this blog post is for you. We have put together a few tips to help you navigate this challenging time and hopefully inspire you to plan something amazing and exciting while still following the government guidelines.
This year has been wild! As soon as COVID made it's way to Canada, things got messy. Plans have been thrown up in the air, canceled, postponed you name it. We have been through it all with our couples. Chances are if you're reading this, you've been through it too. We are so sorry that you are going through this but we are here to help you try and navigate it all. 
We decided to write this post for couples who are seeking a little help. Maybe you have had to shift your plans and are now thinking that eloping might be a good option. Below you will find some ideas but please note that things are changing rapidly in terms of restrictions so keeping up to date with current news is essential.
We also advise that you plan your day to adhere to all the local government rules. These are put in place for everyone's safety so it's important to be respectful to the community and environment you are in.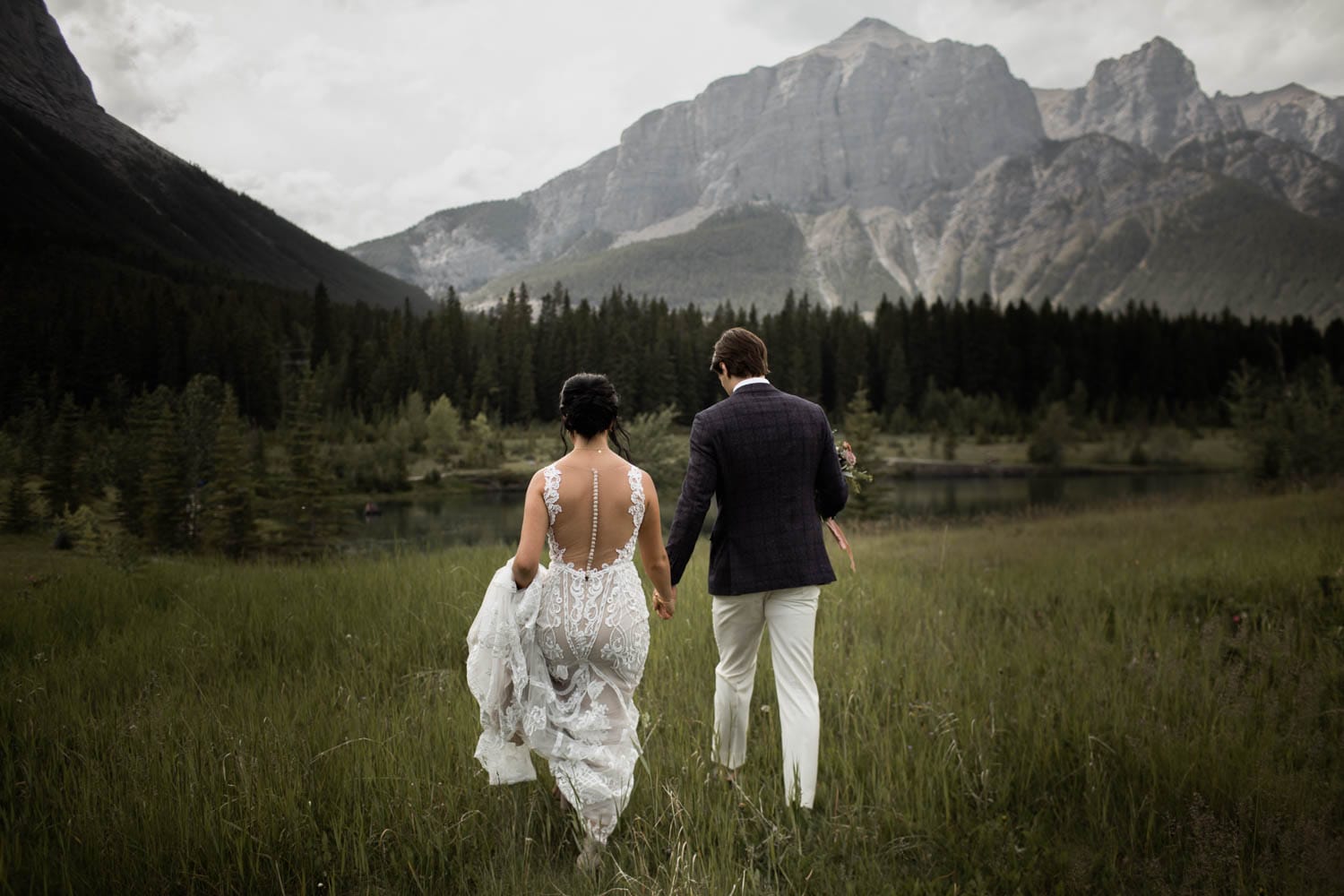 If you have had to cancel your wedding plans due to Coronavirus you have a few options:


1 – Postpone Your Date
Contact your vendors and see what their rescheduling fees are. Most people in the wedding industry are being super flexible and supportive at this time as we all know how hard this must be to see your wedding plans change on you. This is a complicated option as no one knows when things will be back to normal and when restrictions will ease.
2 – Elope Now and Party Later
Take this as an opportunity to plan the adventure elopement of your dreams! This way you can plan a ceremony close to your original wedding date and postpone the larger party. By doing this you can still get married as planned but wait until it is safe again to gather in large groups. There are so many creative ways that people are choosing to get married through the COVID pandemic. From getting married from the safety of your own home, to getting out on a hike and safely enjoy some beautiful views while you recite your vows. There is no perfect solution in a time like this but it's exciting to figure out how you can still get married safely in a way that's right for you.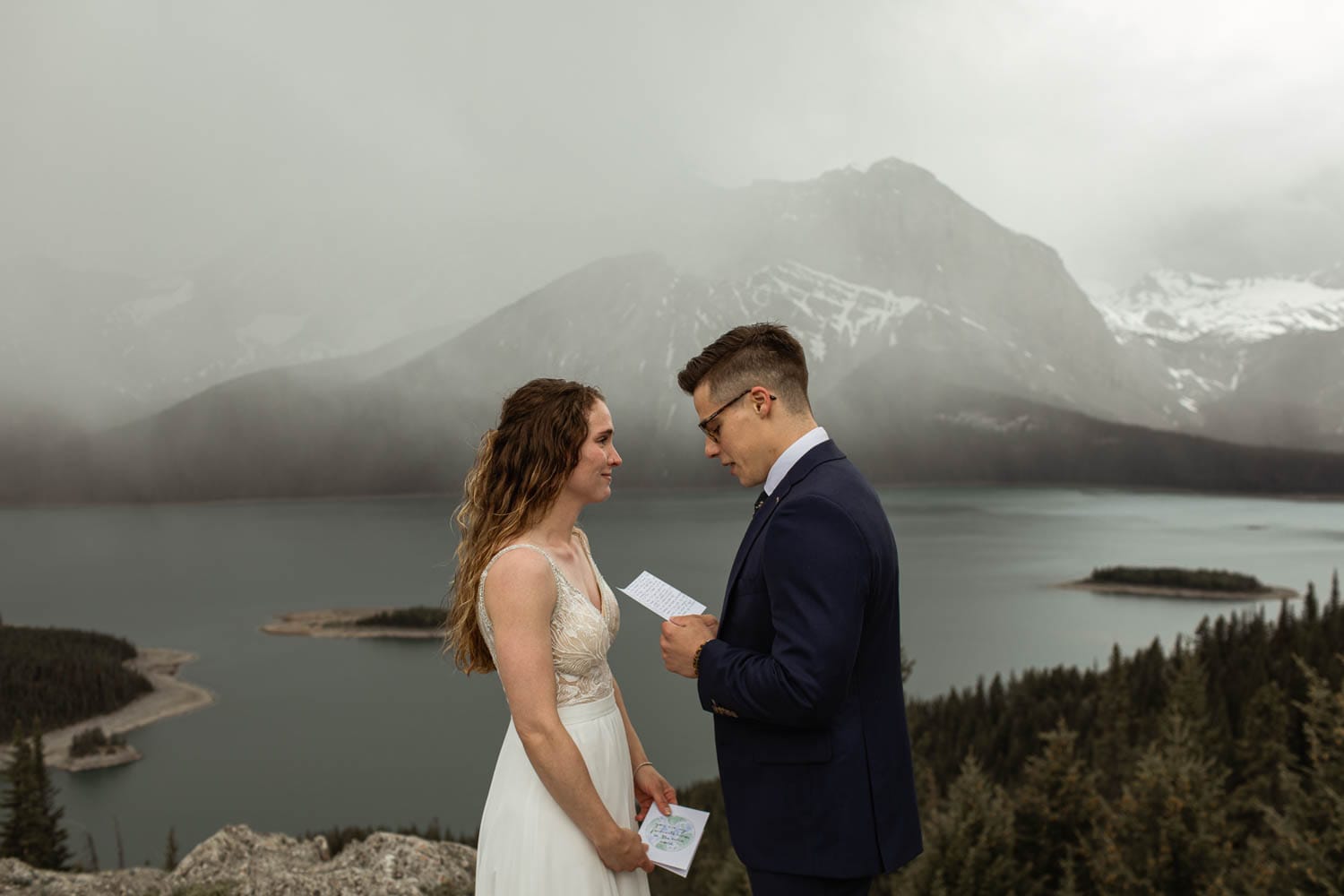 What is Eloping Anyway?
The definition of eloping has changed quite a bit in the wedding industry in recent years. Eloping used to mean running away spontaneously, not telling anyone, not inviting anyone, saying your vows and signing the paperwork privately.
Recently, the tone has changed. It's become a way to get married more intimately and intentionally. To focus on what is meaningful to you as a couple and what you want to experience on the day. Generally eloping means just the two of you but people extend this to describe an intimate wedding where a few family and friends are present.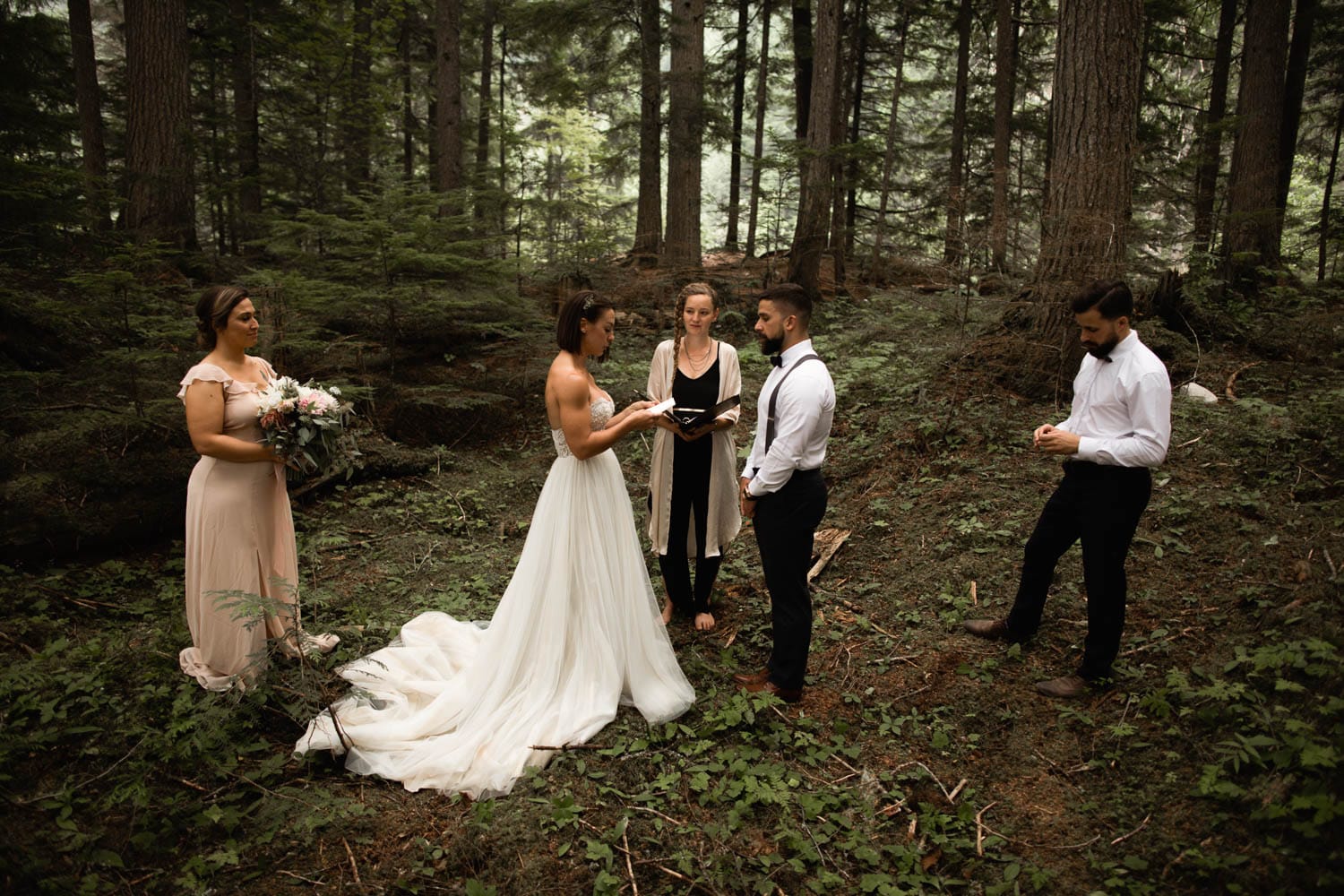 How to Include Your Family in Your Elopement
Check the current restrictions in the location on your elopement to see how many people can gather in one place at any given time. At the moment in Alberta, it's possible to have an outdoor gathering of a small number of people so you can still have a small ceremony with a few of your most important people. 
Hiring a videographer could be a nice way to create a story to share with all of your family and friends after the day to make them feel like they were a part of your day. It's also possible to set up a live stream of the ceremony for your friends and family to watch.
We also make sure to send through a handful of photos right after the wedding so you have something to share to everyone right away!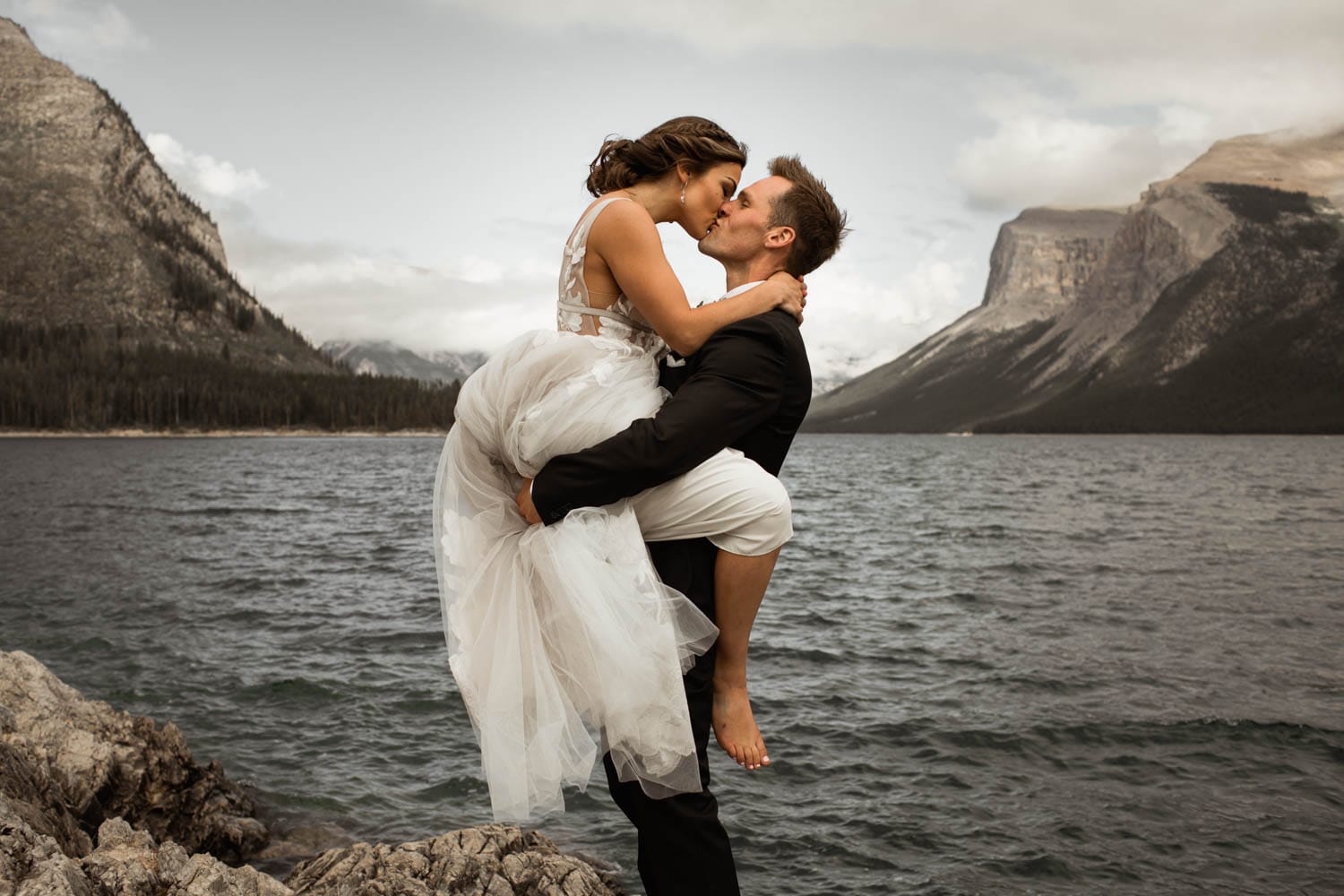 Be Flexible With Vendors
Everyone is dealing with difficulties during this time so this may have an impact on your vendors. Expect delays with orders such as rings, dresses or suits. Dress fittings may be compromised and flower stocks may be low or limited. Hair and Makeup are also on differing stages of opening, meaning they could possibly not be available if cases rise again in the province. Consider planning doing your own as a backup. Some local makeup artists are doing online tutorials to teach you how to do your own too. Check out Simply Me in Canmore to find out more about this online service.
While eloping in the era of Coronavirus you are putting your love first and the details second. There will be some compromises that will have to be made to fit in to the current regulations. The wedding industry as a whole has been an amazing community to be a part of and everyone is doing what they can to help their couples still have their dream wedding. Having said that, it may be difficult to still go out for dinner with your loved ones or get ready in the same space as people outside of your household. These are some of the small sacrifices that might be made to still get married in these challenging times.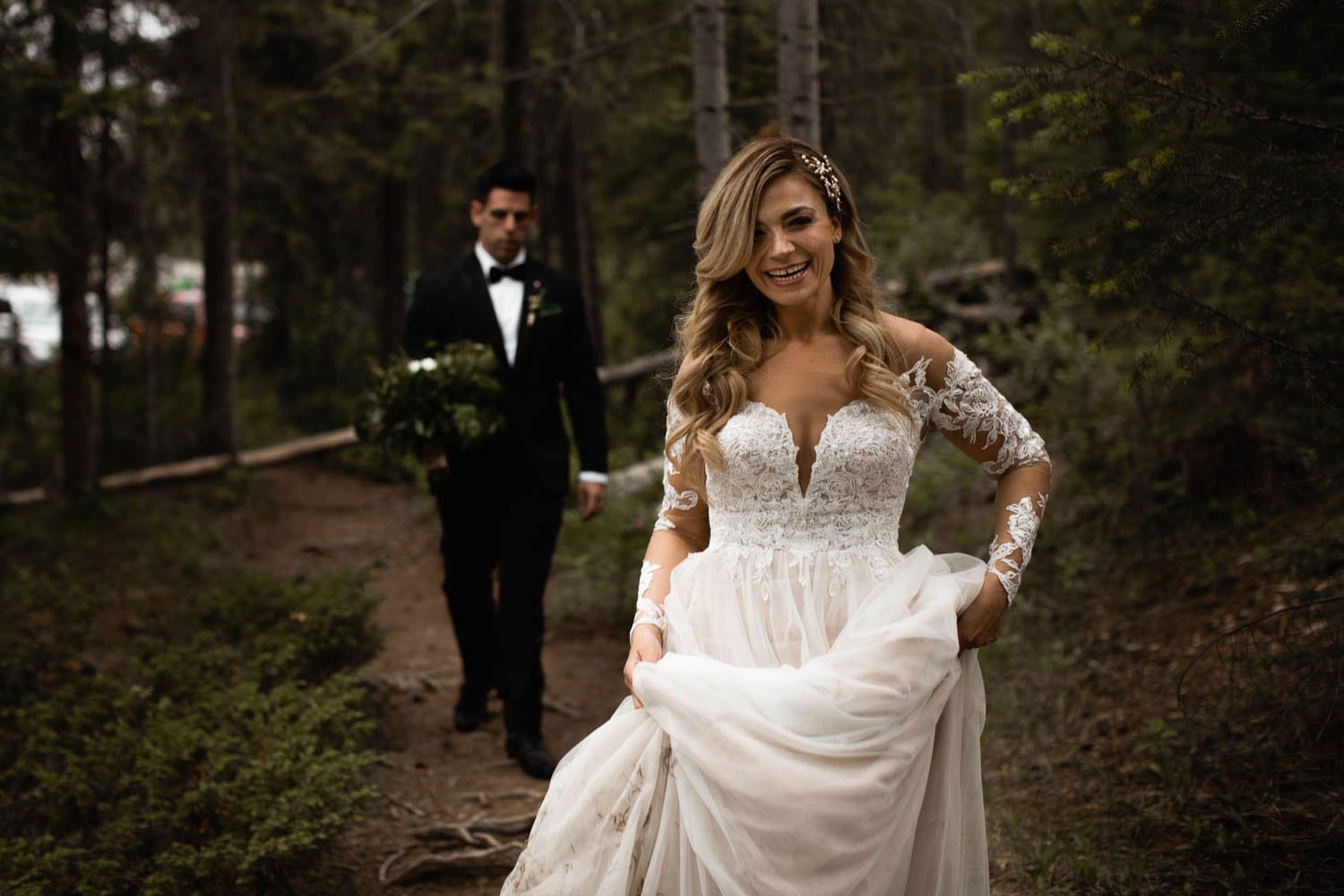 Remember to Stay Safe and Take all the Recommended Precautions.
Wear face masks when in public places, bring hand sanitizer and wipes and keep your distance from others who are not in your household. This is a moment in history and it will be a part of your story so get creative with it! 
If you have any other questions we are always here to help! Feel free to get in contact here or learn more about how to book us here: Steps to Booking Your Elopement Photographer
Here is a list of other local resources for more information on COVID:
Government of Alberta – gathering restrictions: https://www.alberta.ca/restrictions-on-gatherings.aspx
Government of Alberta – isolation requirements: https://www.alberta.ca/isolation.aspx