What is the Best Elopement Location in the Canadian Rocky Mountains?
We have asked ourselves this question many times while planning adventures for amazing couples. What makes the best location for eloping in the mountains? Chances are if you are planning an elopement in the Canadian Rocky Mountains it would be hard to find a place that doesn't blow you away! The perfect location will be the one where you experience something meaningful together. The one where you create a memory of a lifetime. There are a few things which we have listed below to help you choose the best location for who you are and what you love doing together.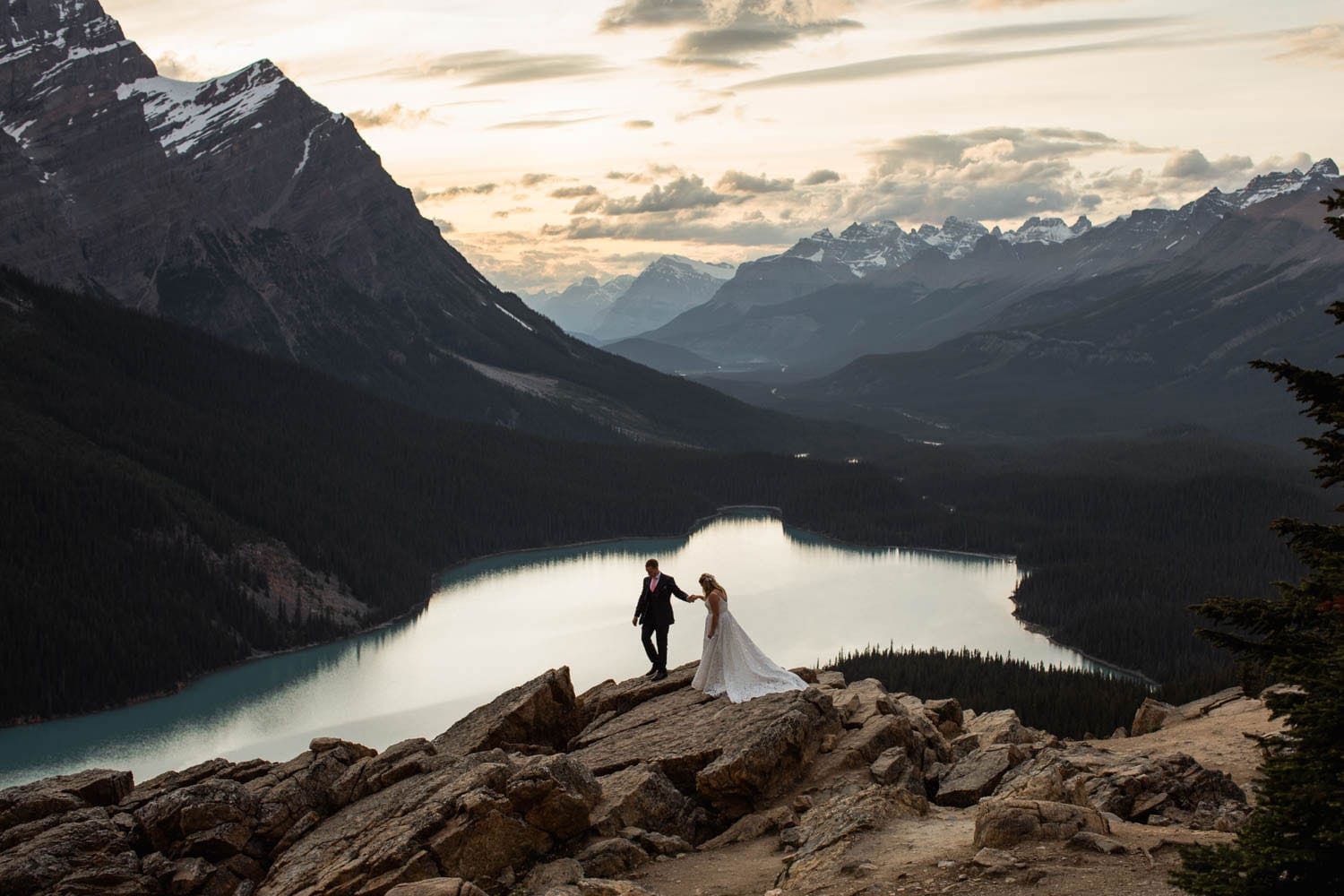 Scenery
The first thing to think about is what would you like your photos to look like? Most locations are quite diverse and we make sure to get a variety of photos in every session. For example, if you choose to have your ceremony by a lake, we will explore the area to make sure we get lots of variety in your photos. Heading into the forest, walking by the water's edge or stepping back to create a wider view of the mountains. By getting a diverse set of images we can create a rich and interesting gallery for your story.
Do you want to be on top of a mountain for those epic dramatic shots? Would you rather go on a road trip together through the mountains to a beautiful lake? Do you want to rent a log cabin and have the ceremony in the woods? Do you want to feel the mist by a waterfall? Do you just want to hike and camp and sleep under the stars together? Anything is possible and we are here to make your dream a reality. By asking yourself these questions you can begin to figure out what you want to experience on the day and we can begin to suggest some amazing locations.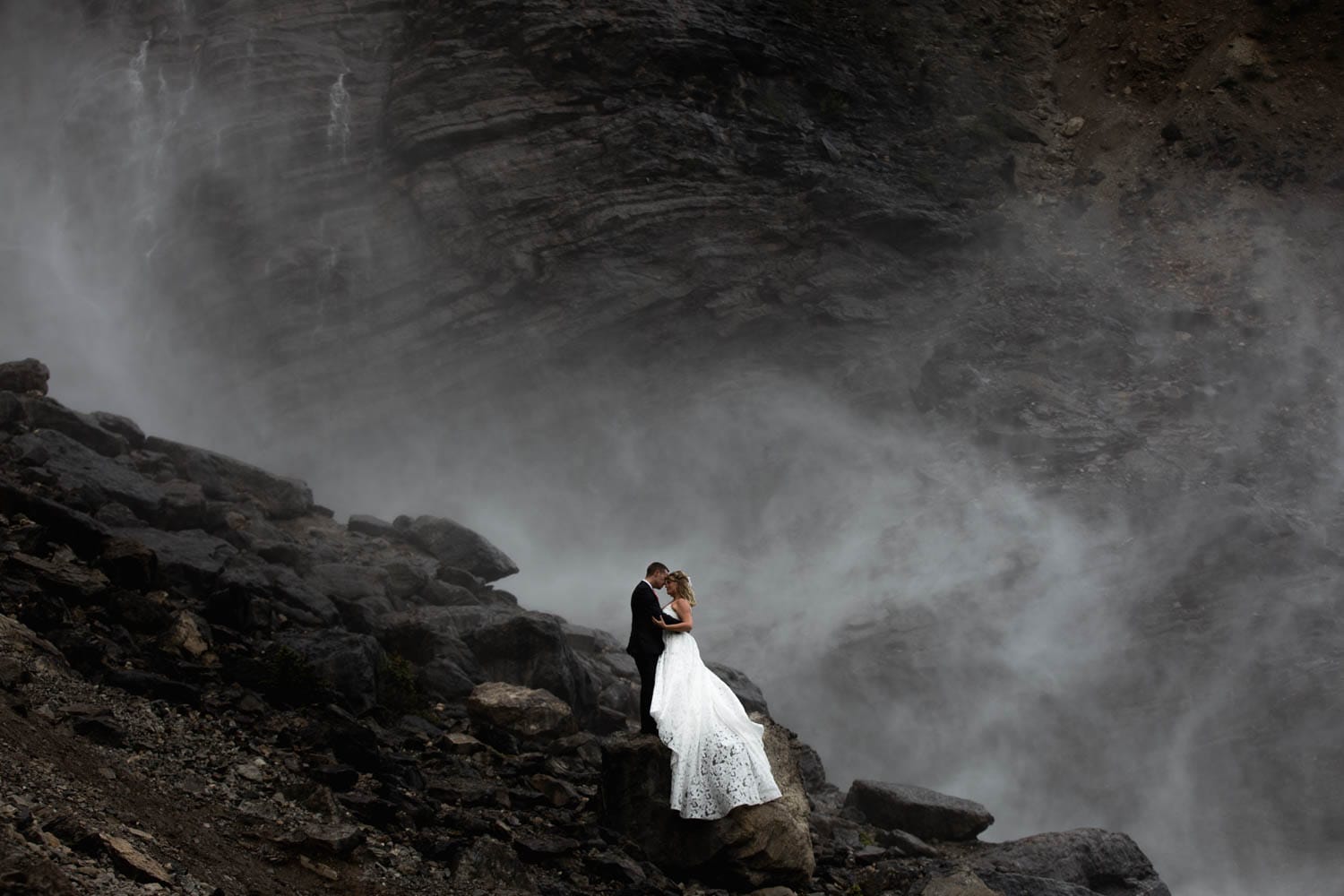 Privacy
Another thing to consider is privacy. Chances are one of the reasons you decided to elope is to avoid the attention and the crowds. Keeping this in mind there are locations that are far more popular than others. Locations like Moraine Lake and Lake Louise are incredible but during the summer months they are jam-packed with tourists and it can take away the intimate feeling of eloping together. If you are considering hiking, some trails and viewpoints are busier than others. You can often avoid the crowds by choosing to get out at sunrise and sunset when the light is the nicest as well. Fewer people are willing to get up early and stay up late so you might just have the whole view to yourselves!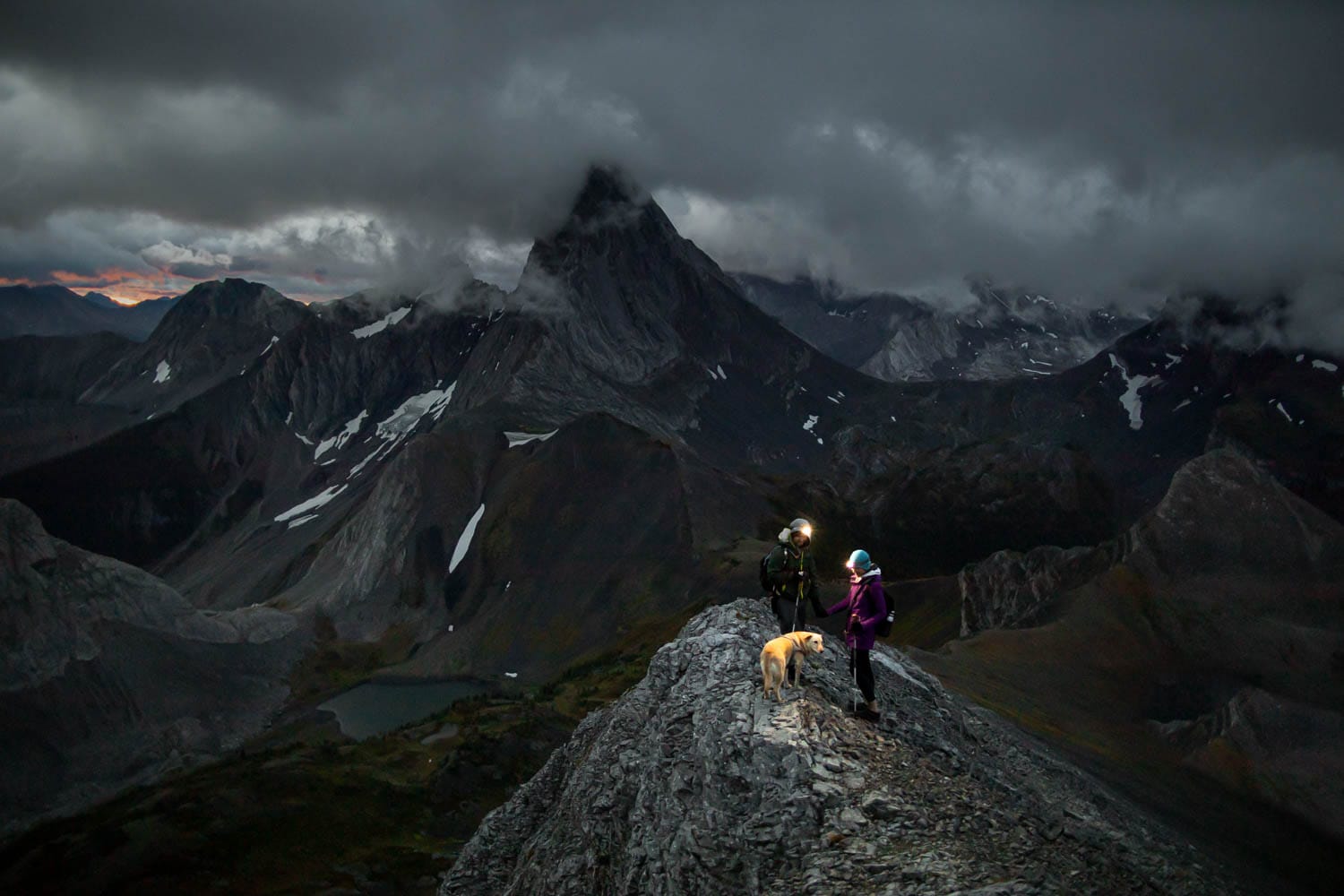 Accessibility
While we love hiking, you don't have to spend a whole day walking to find an amazing spot in the mountains. They are all around us! We have a long list of locations from places you can drive right up to, to overnight backcountry trips. Where you elope depends how you want to get there. You could take a helicopter, hike, snowshoe, ski, canoe, backpack or drive! We have locations in mind that will suite any activity!
It's also important to think about your commissioner when talking about accessibility. If you are planning to have your ceremony in the mountains you have to make sure you choose a location that your commissioner is willing to go or find someone that is down for the adventure too! To get around this, some couples choose to do the paper work in town and save their vows for the adventure.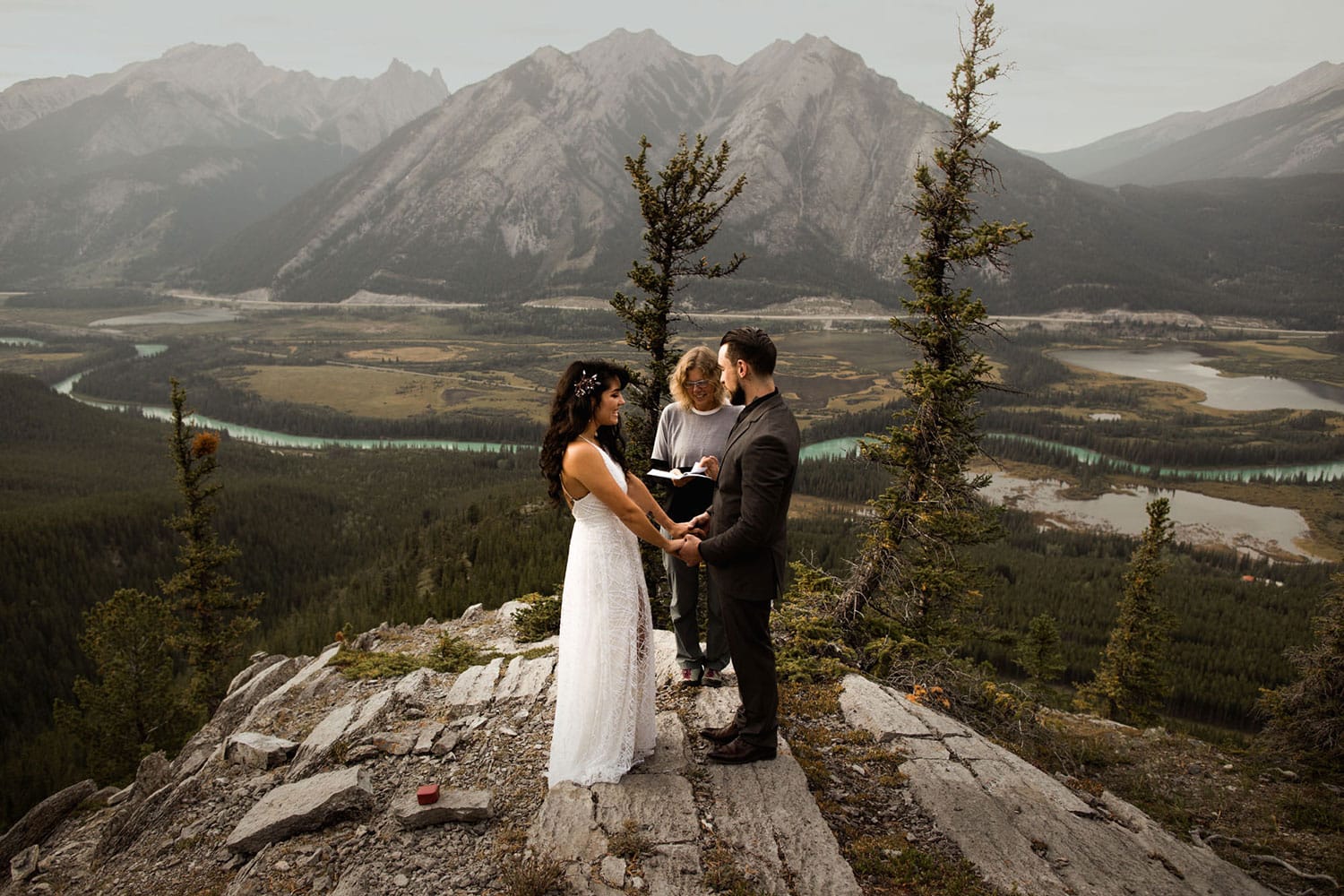 Permits
To get married within the Banff National Park boundary you need to apply for a permit here: https://www.pc.gc.ca/en/pn-np/ab/banff/activ/mariage-wedding
Parks Canada asks that you limit the number of people to 20 or less, reduce vehicle numbers and keep noise at a minimum. It's important to respect that this is a natural and protected place that is open to the public. We also urge you to keep within the leave no trace policies to protect the environment.
You will also need to have a National Park Pass which is $10 per day which you can purchase when entering the park.
If you have more than 20 people or want to set up chairs you may have to look into booking a ceremony site. There are a few that you can book in Banff that have beautiful views over the mountains. One of our favourites is Tunnel Mountain Reservoir which you can book through the Town of Banff here: https://app.bookking.ca/banffpub/facilities/index.asp
To have an official ceremony in one of the Provincial Parks in the area you will also have to apply for a Special Event Permit. You can find all the information here: https://www.albertaparks.ca/albertaparksca/about-us/working-together/special-events/
Want to see more of our favourite locations in the area? Check out our blog: How to Choose the Best Elopement Location in the Canadian Rocky Mountains or send us an email and we can send you our Location Guide which shows you all of our favourite places in the area.