Revelstoke Elopement Photographers
Charlène and Tyler
Revelstoke BC Waterfall Elopement
This Revelstoke BC waterfall elopement was one to remember! We all met up the day before the elopement at a trailhead of a waterfall that not one of us had been to before, just outside the town of Revelstoke. Charlène and Tyler from Ottawa, Vanessa, Charlène's best friend from Québec, Frank Tylers best friend from Halifax and Zac, a talented filmmaker from Montreal with his friend Russel from Canmore. From all corners of the country, we started walking down the mossy steep trail through the forest as we all laughed, slipped and scurried. After walking around a corner, through a corridor of trees, the waterfall appeared in a clearing. Tyler and Charlène looked at each other, this was the place. And it was magic.
Planning a BC Elopement
When Charlène and Tyler first got in contact with us, they had just had a spur of the moment idea to elope in the mountains in Revelstoke, BC and cancel their big wedding plans in Ottawa. Driving through the mountains to Revelstoke we couldn't see a thing. This was one of the smokiest weeks of the summer during the worst year on record for fires in BC. But as you can see from the photos, it made no impact on how beautiful this day was. Nothing could have interfered with the memories they made with each other as they said their vows with the sounds of the waterfall in the background.
Sitting down around the fire after their ceremony we were all reflecting on their amazing elopement. Charlène looked around and said, if we were to do it again I wouldn't change a thing. It was perfect. We think so too guys and it was an absolute pleasure and privilege to be the ones to create all of the memories of this special moment in your lives.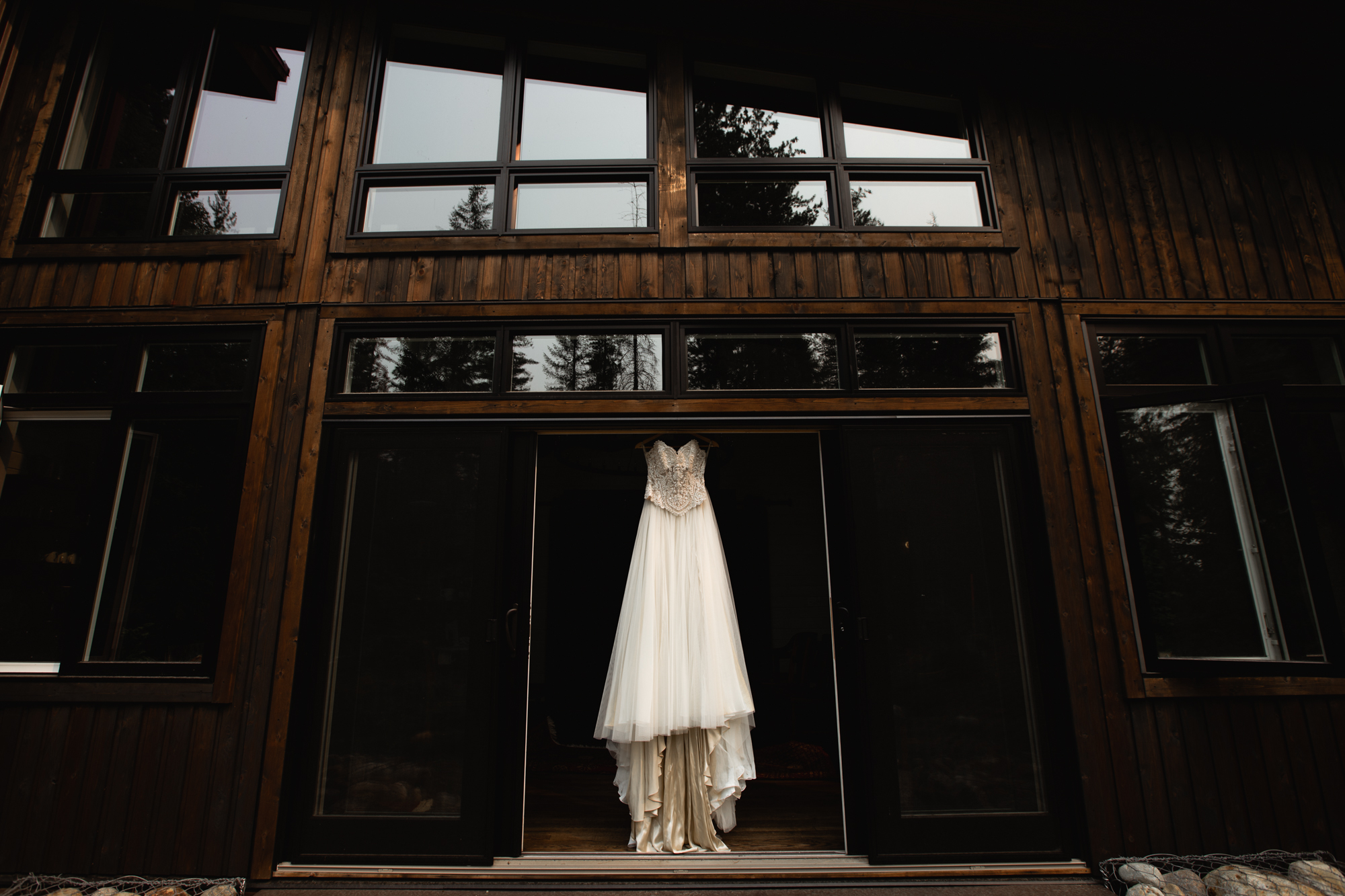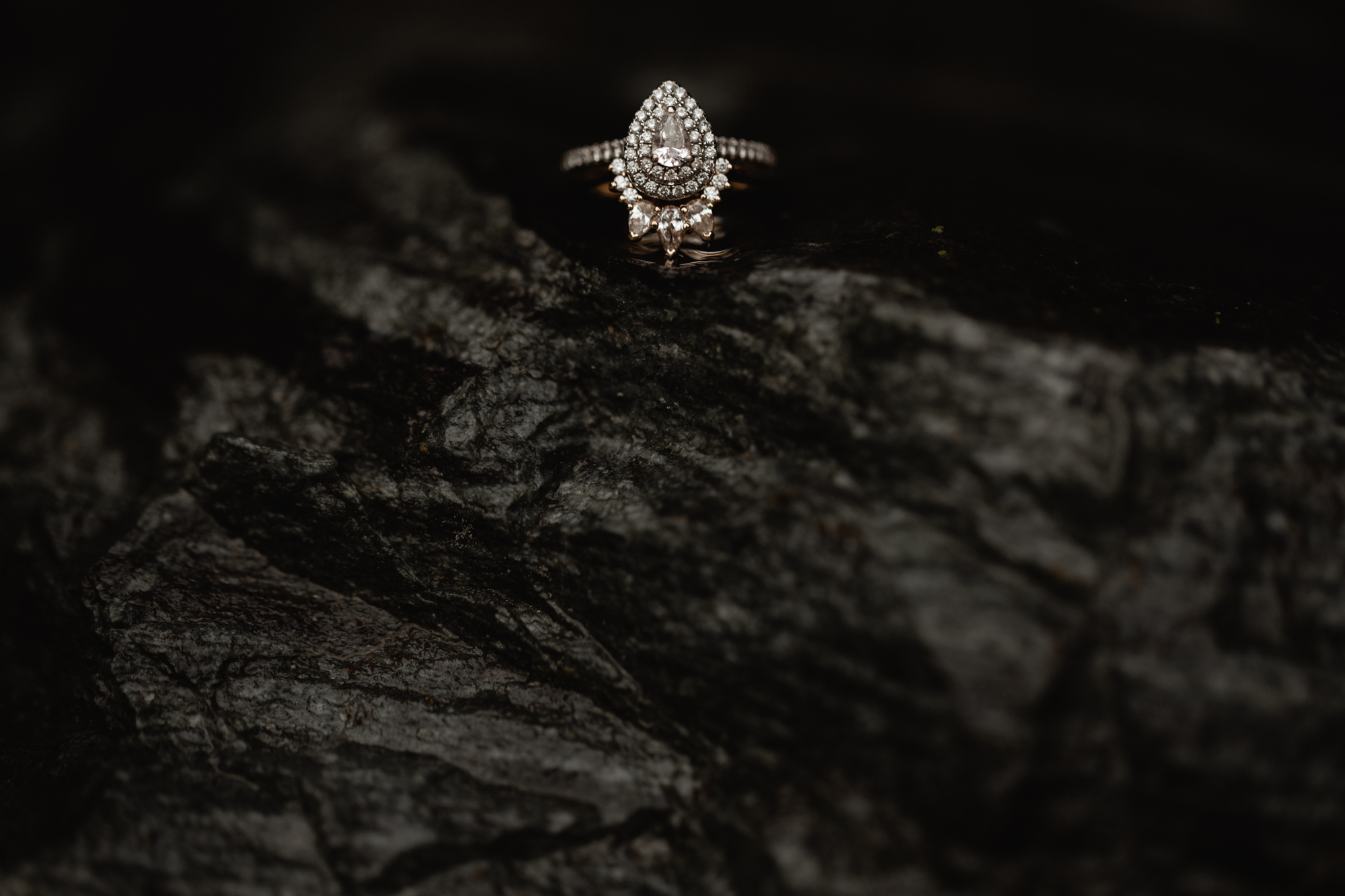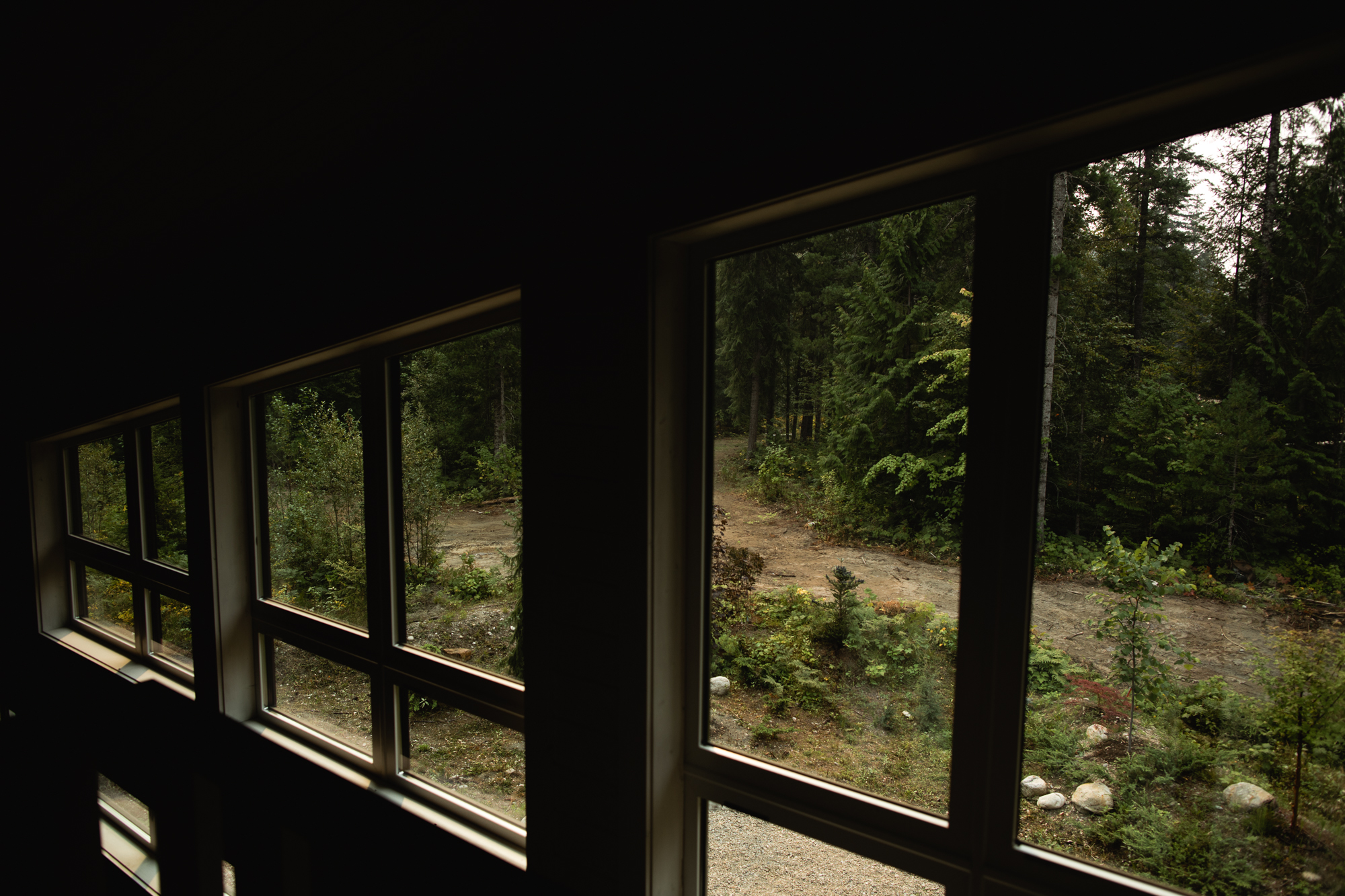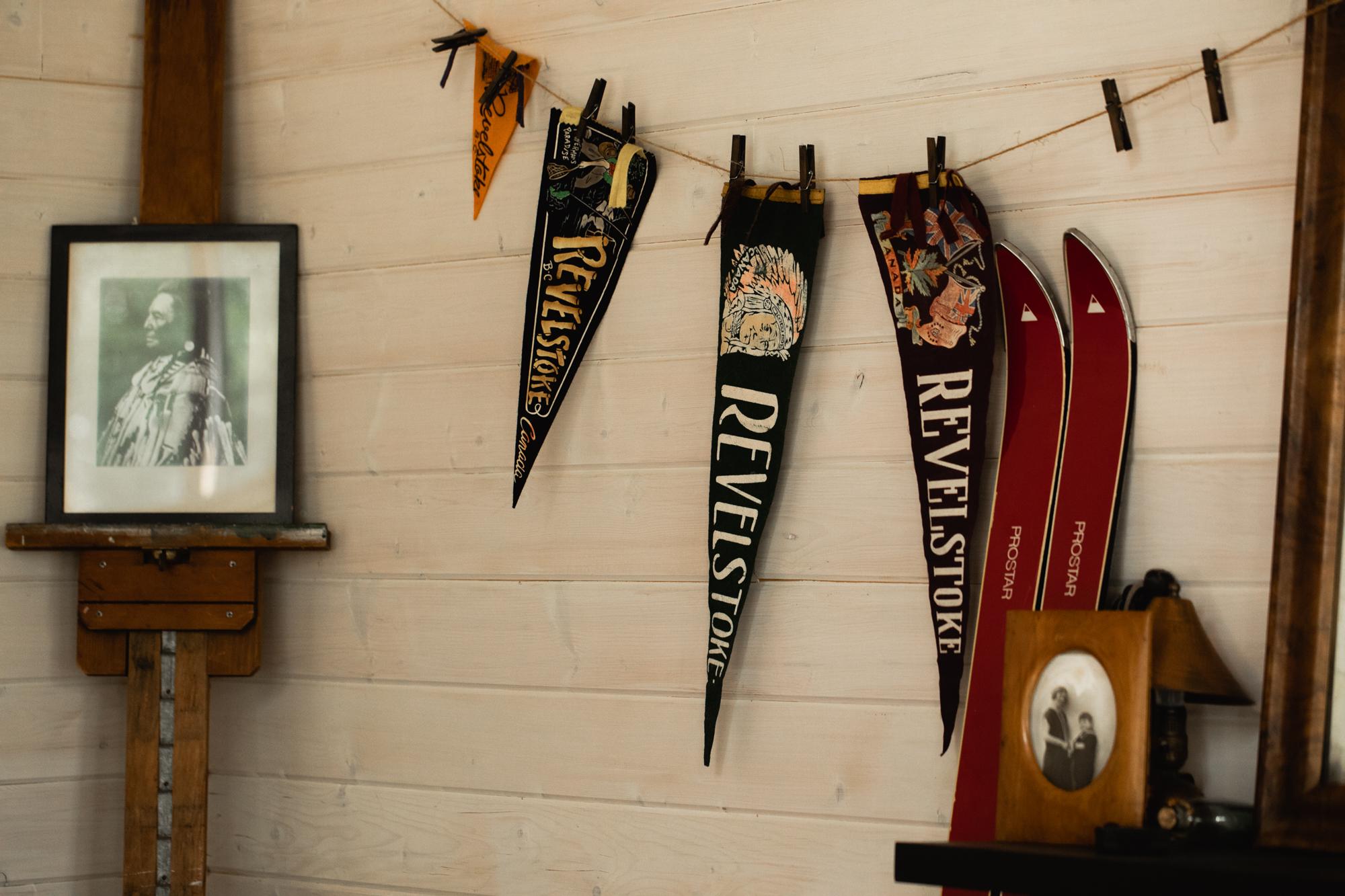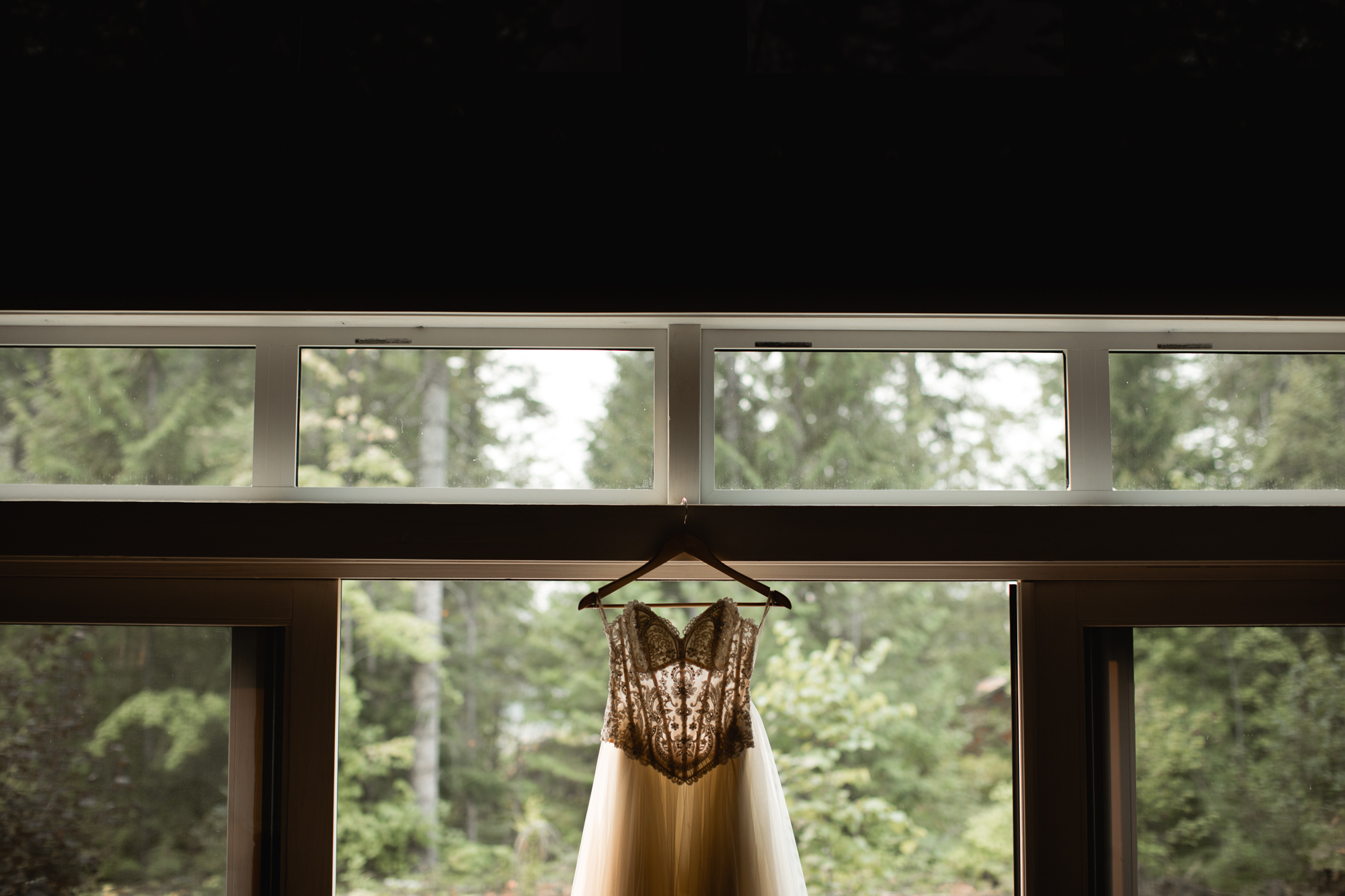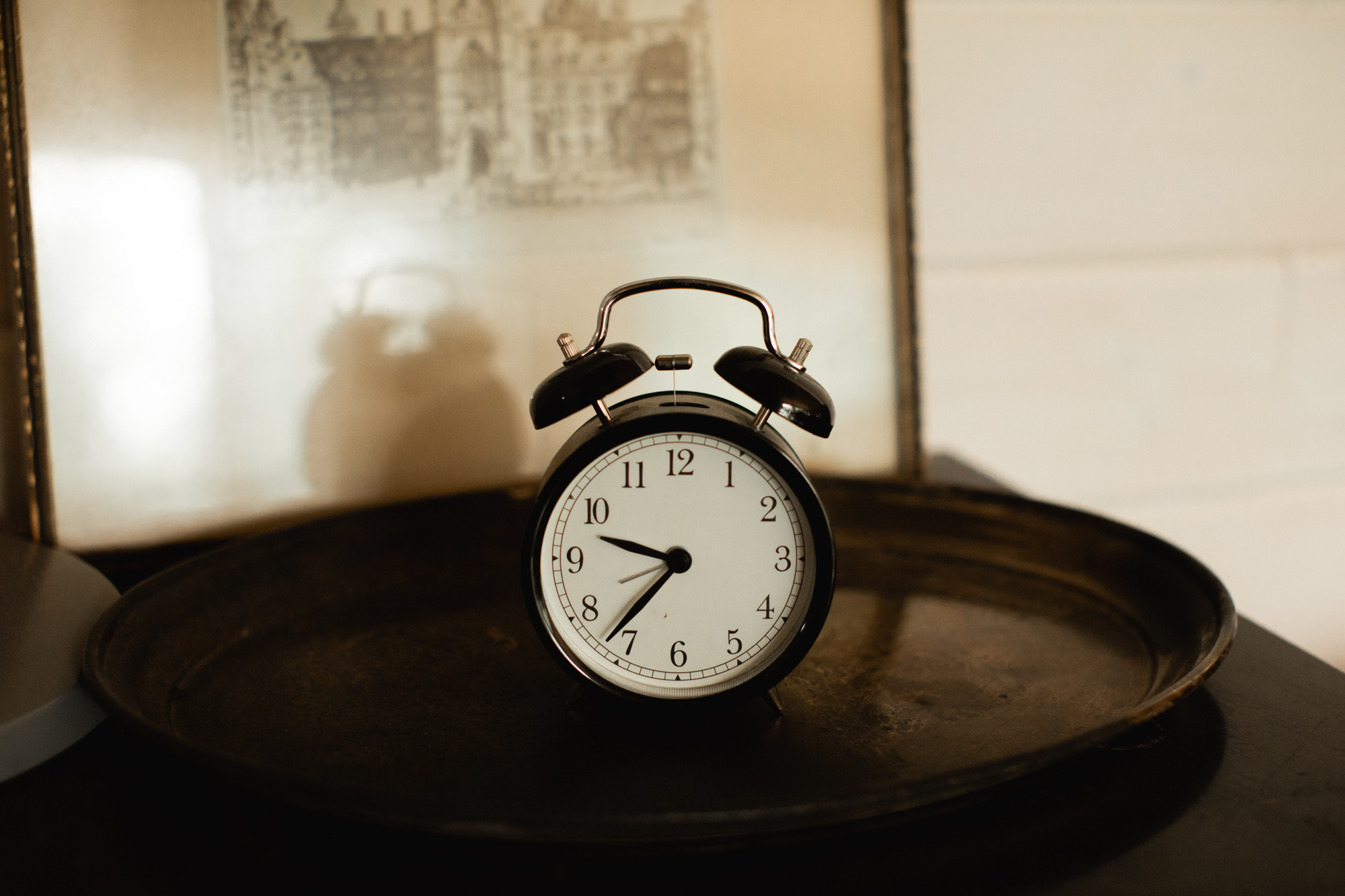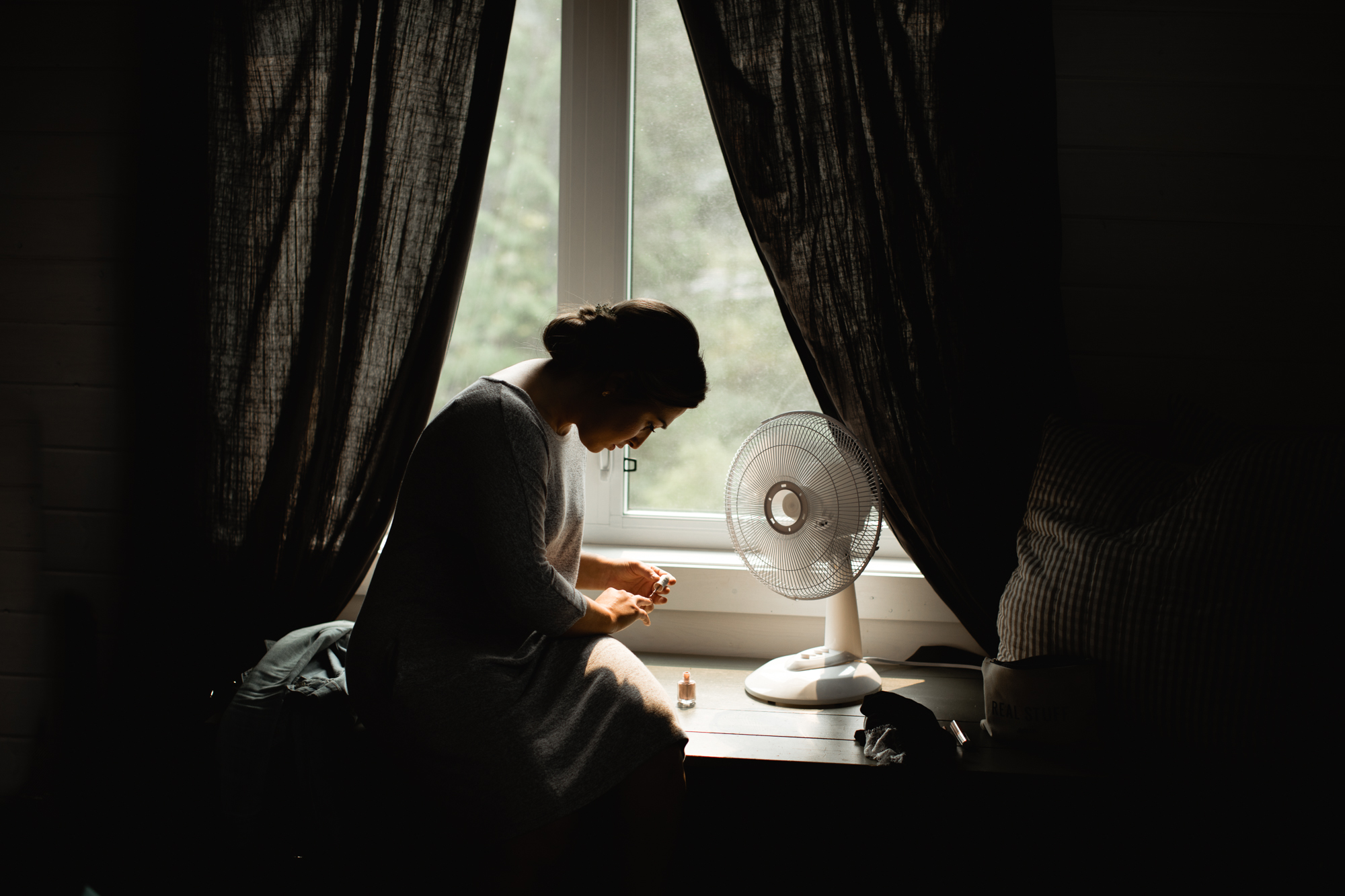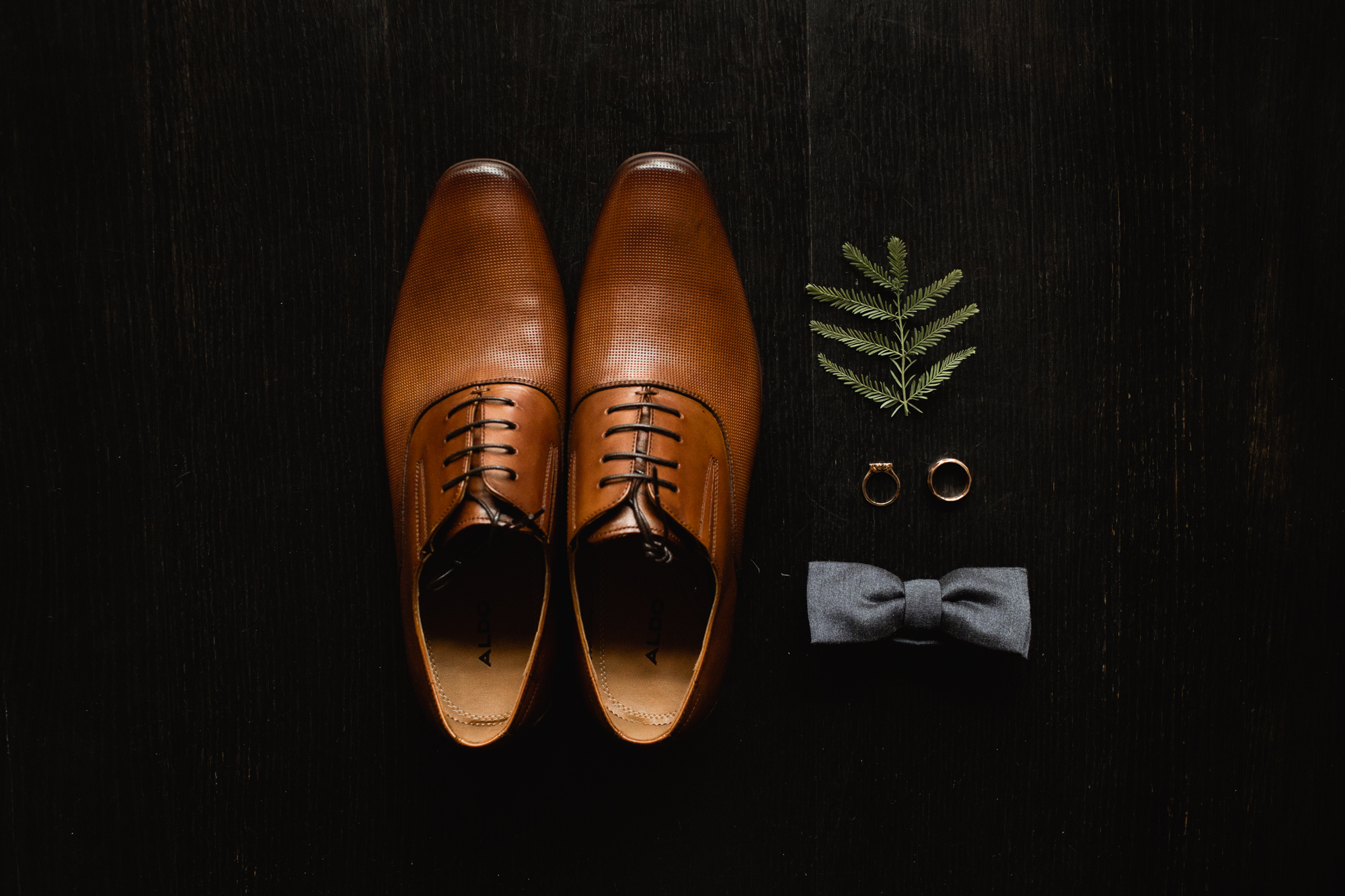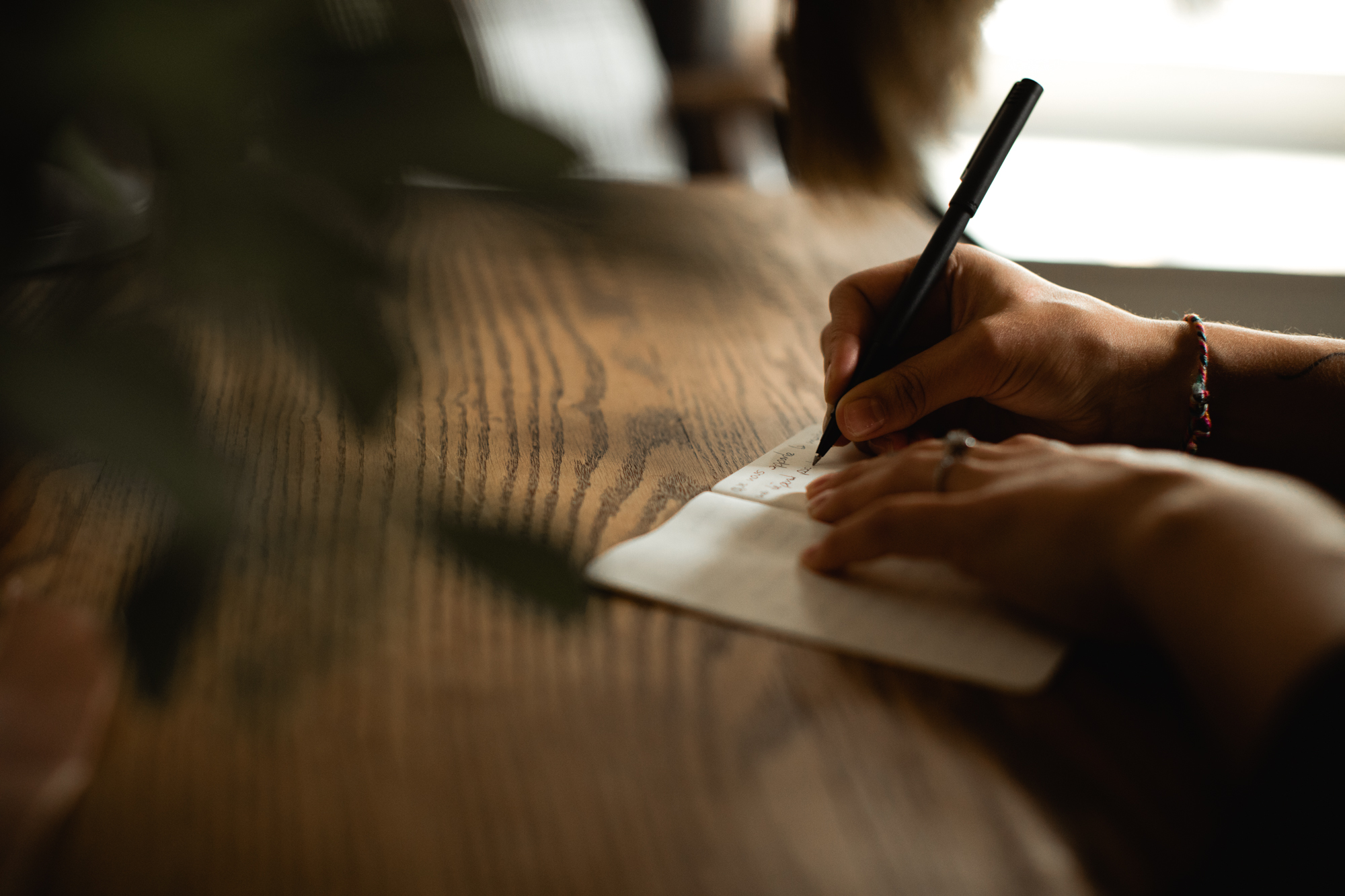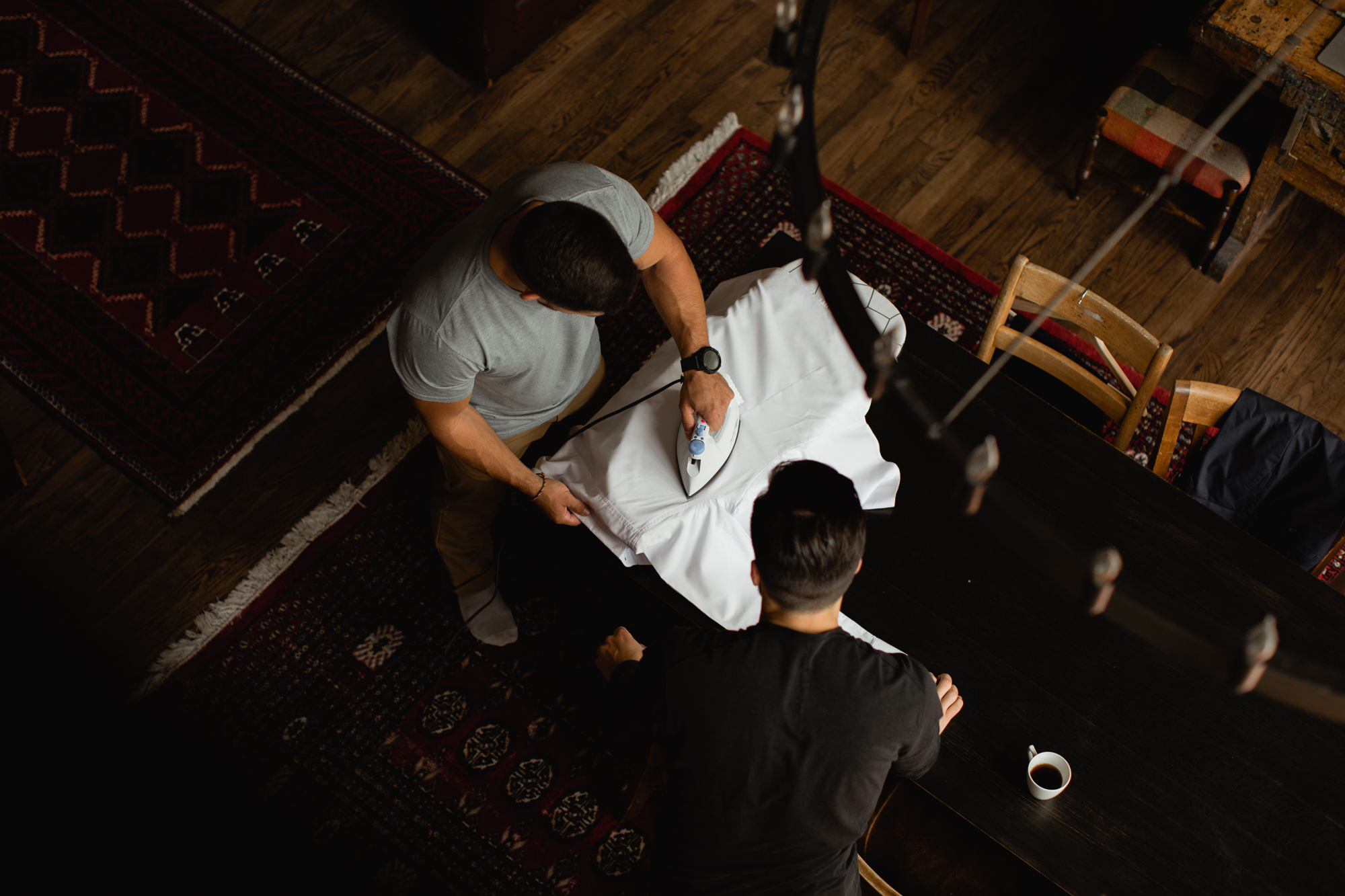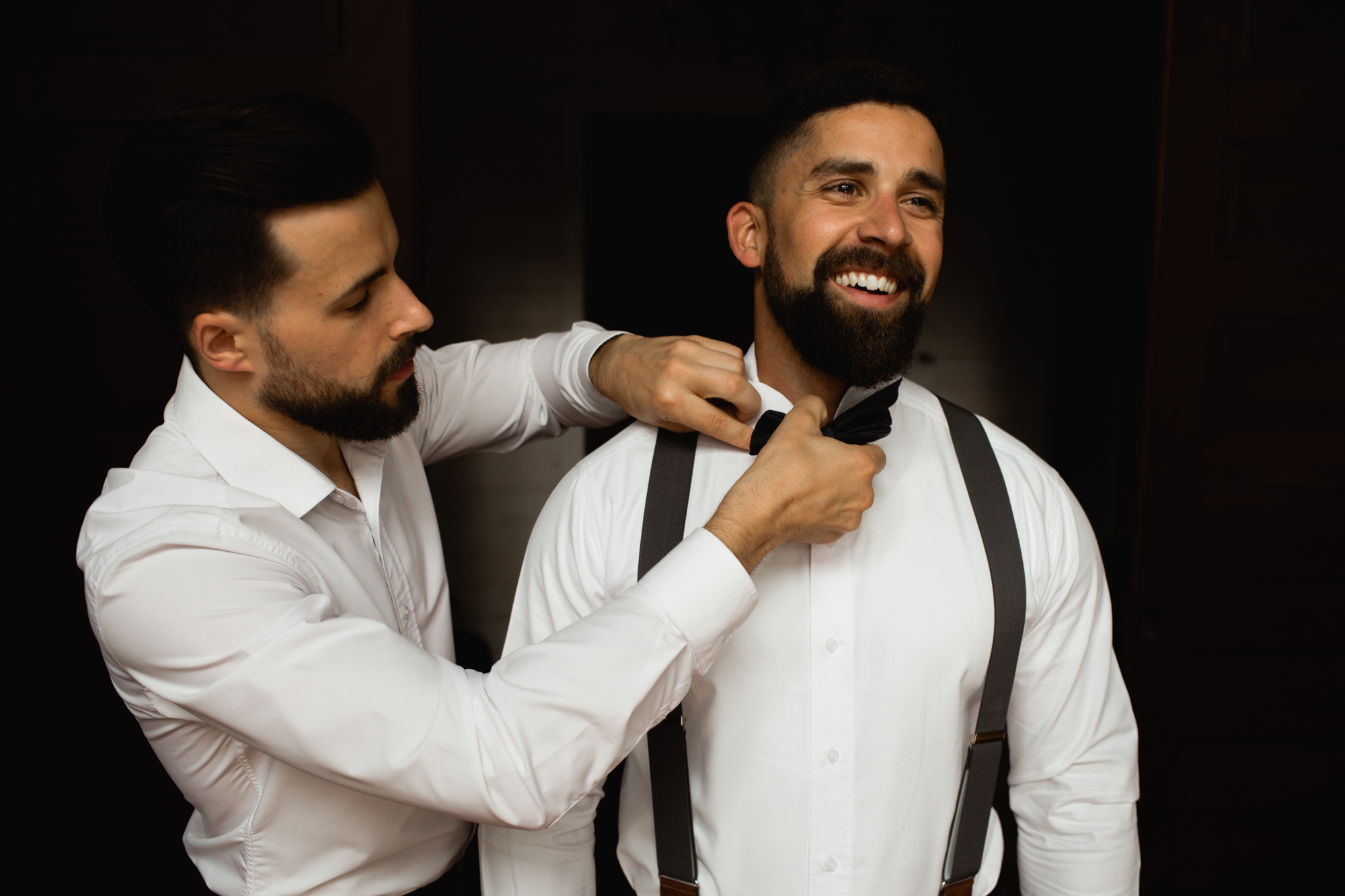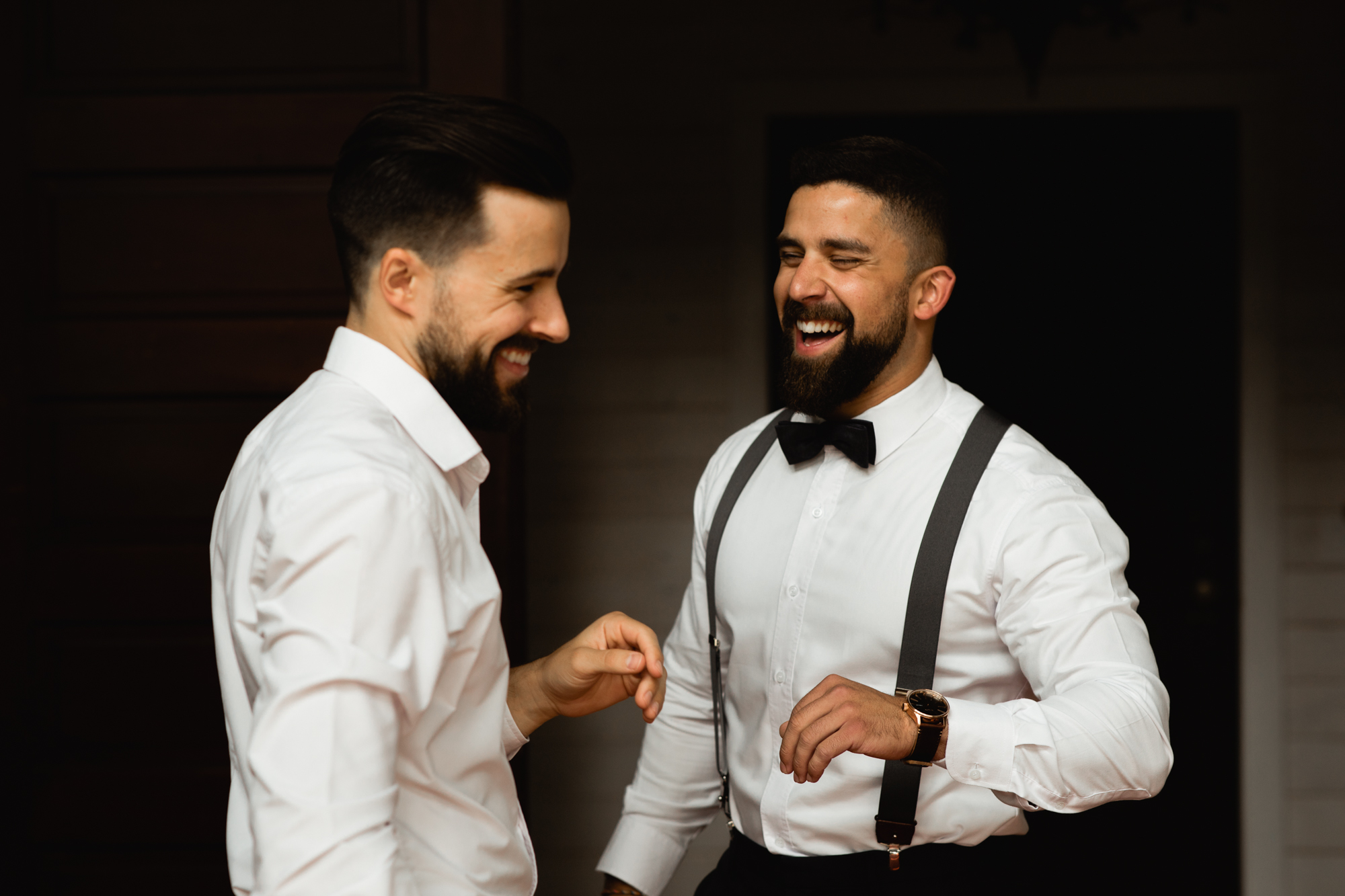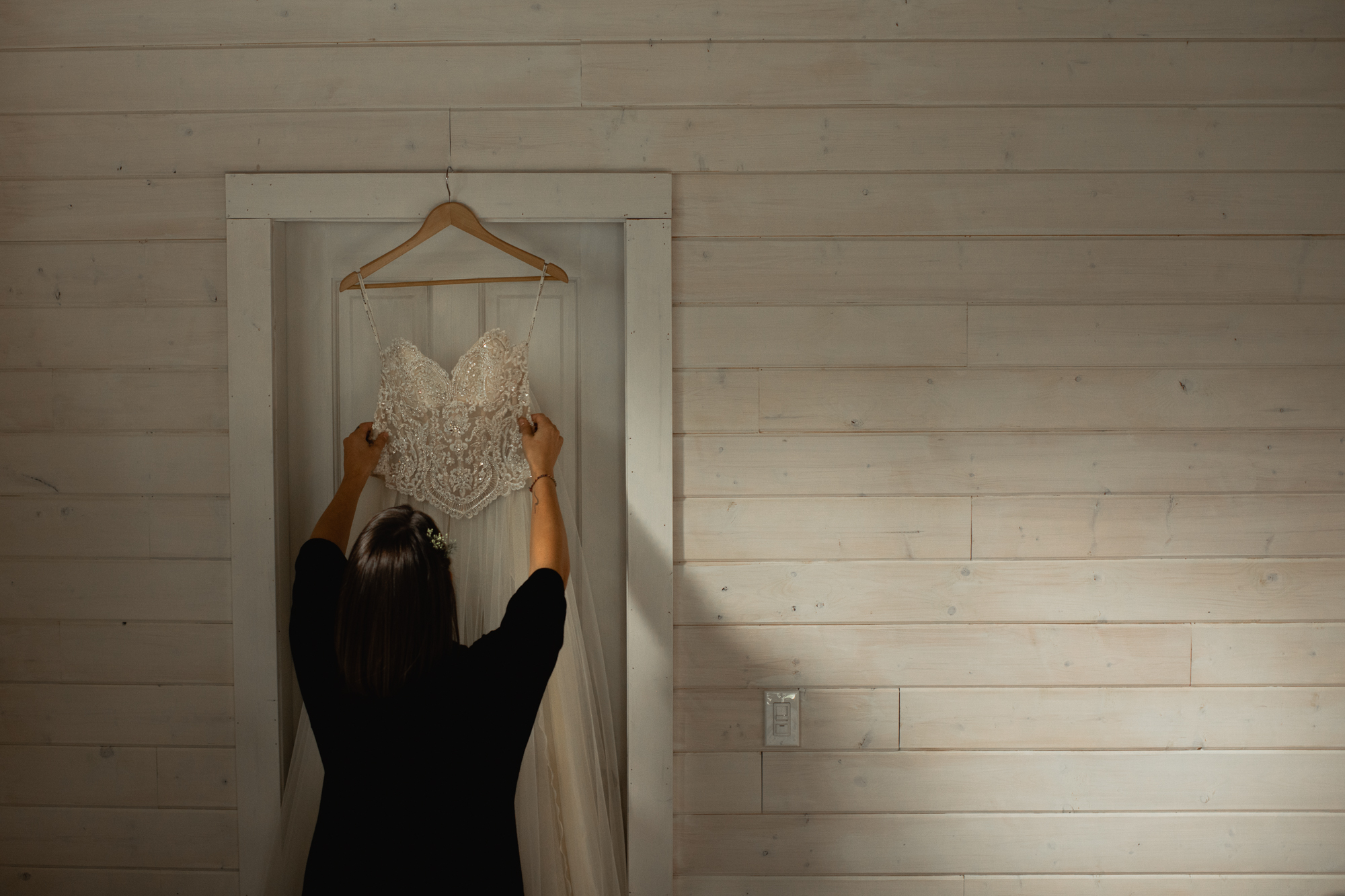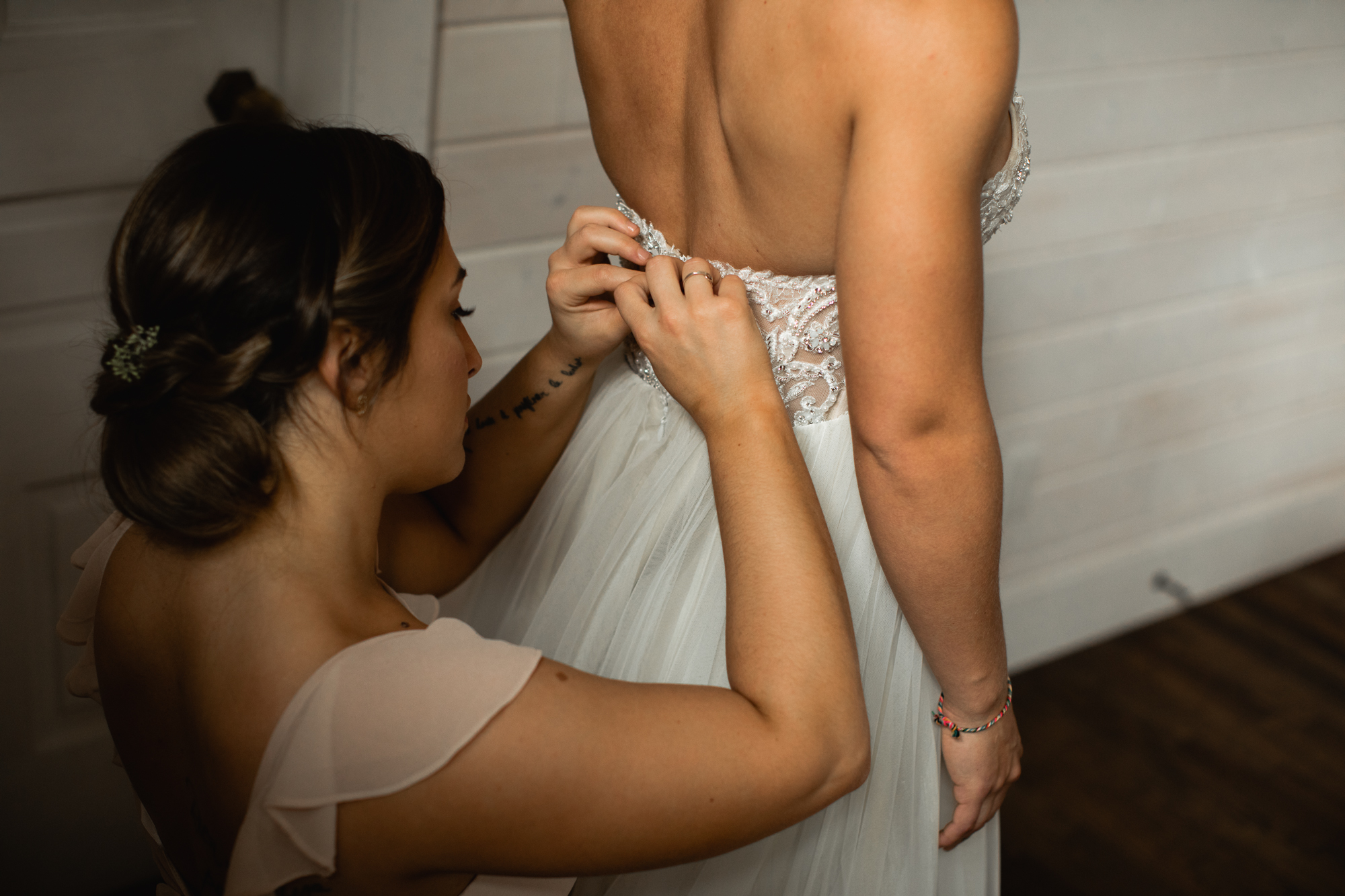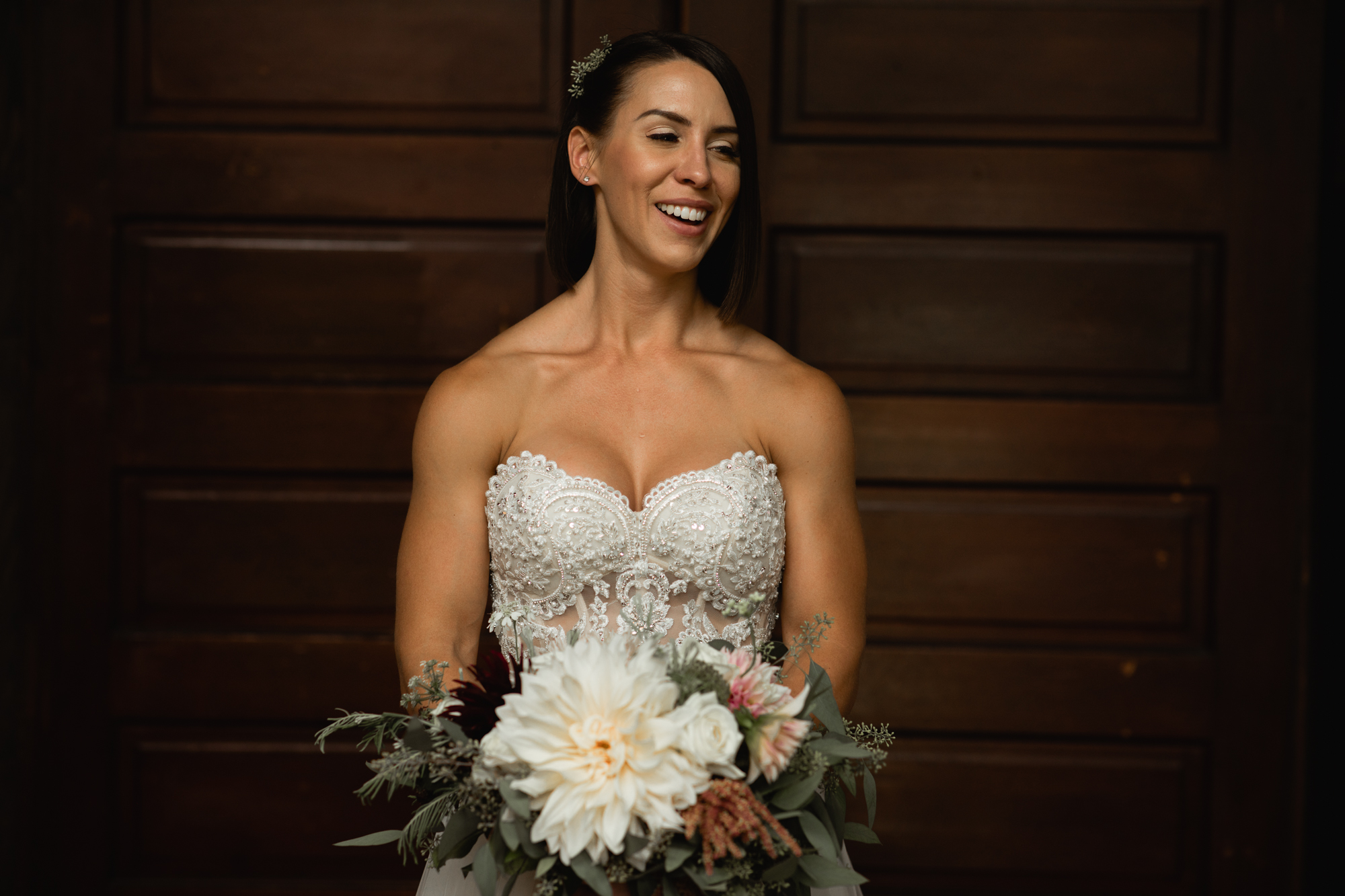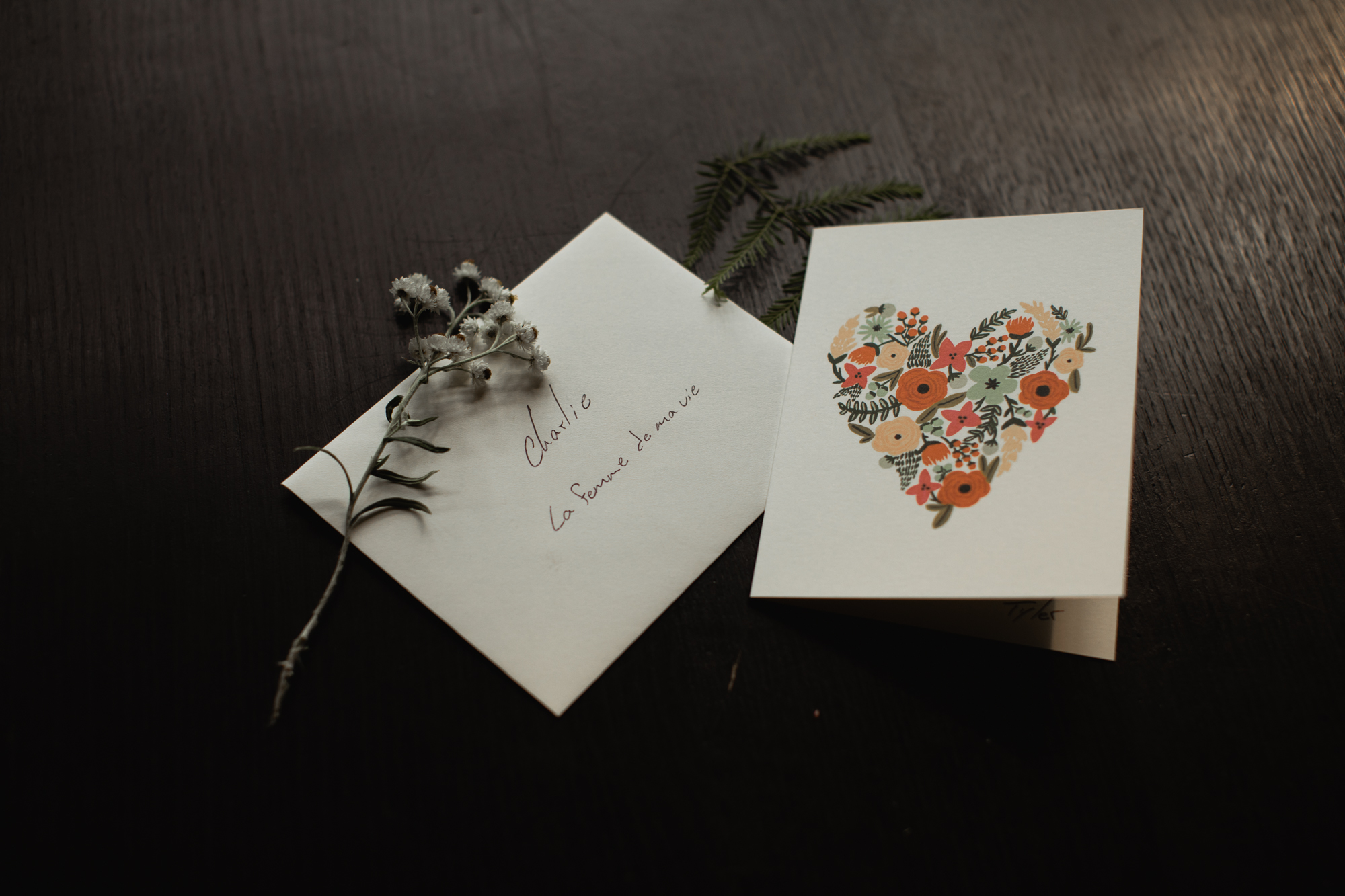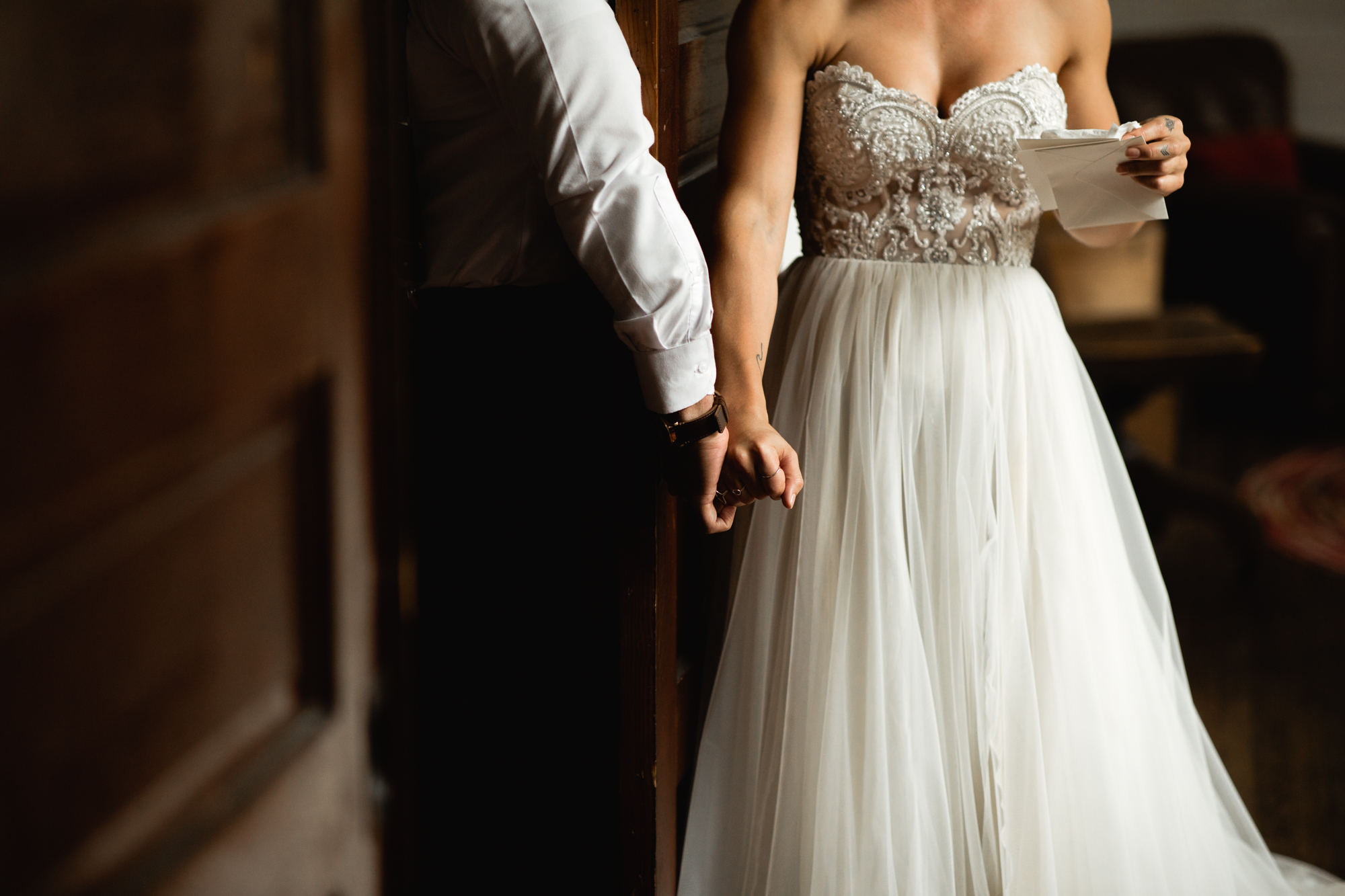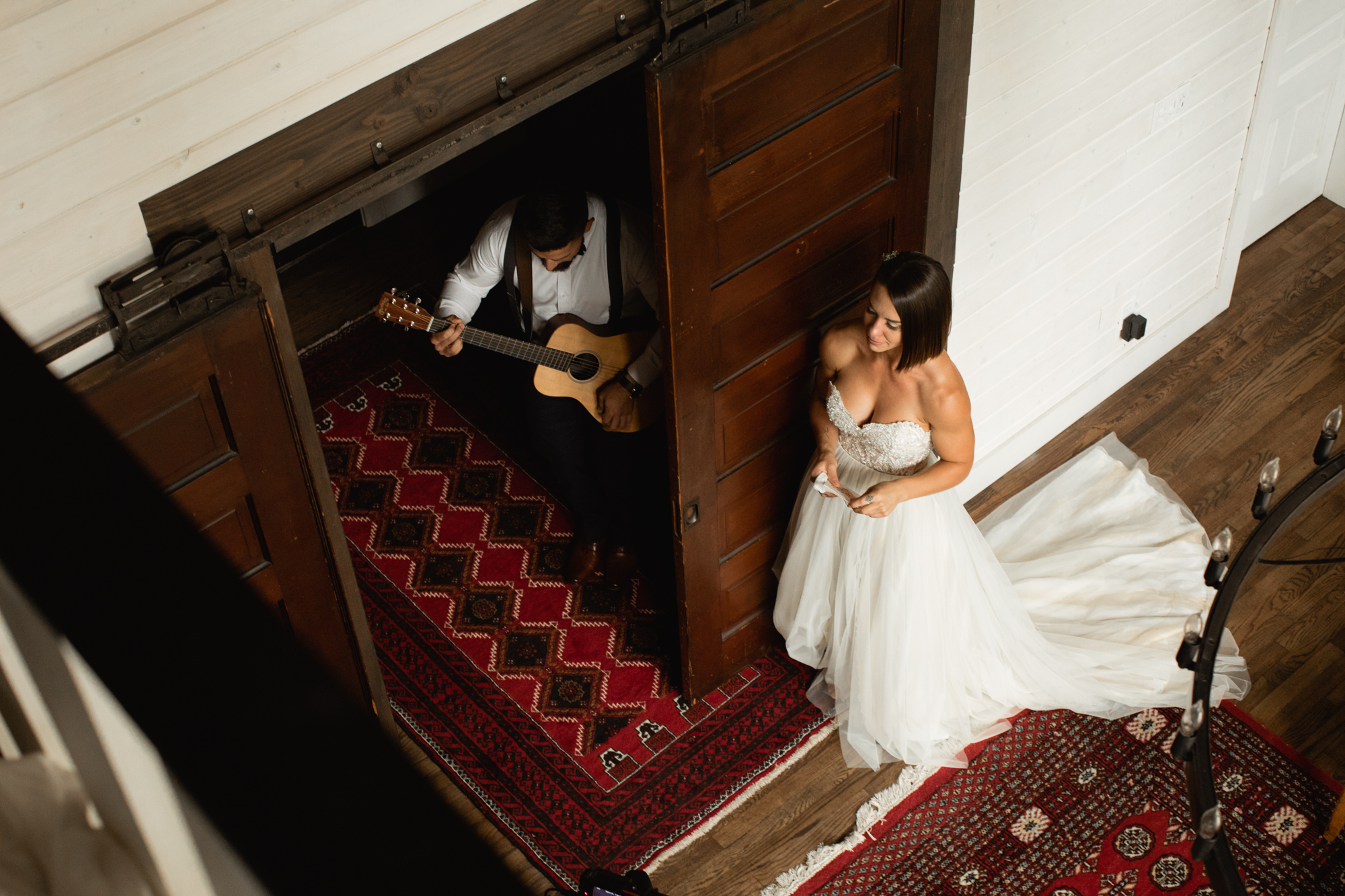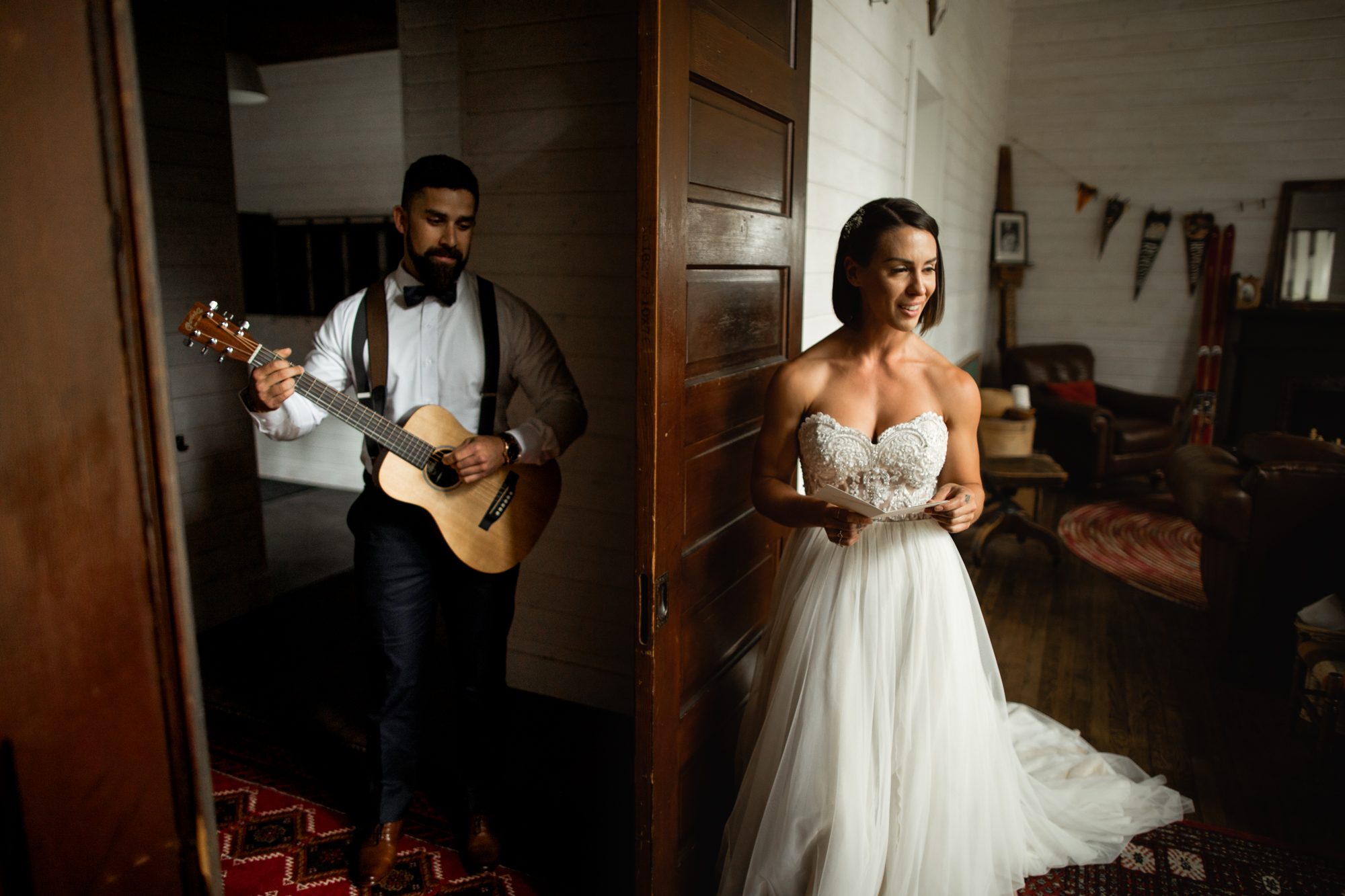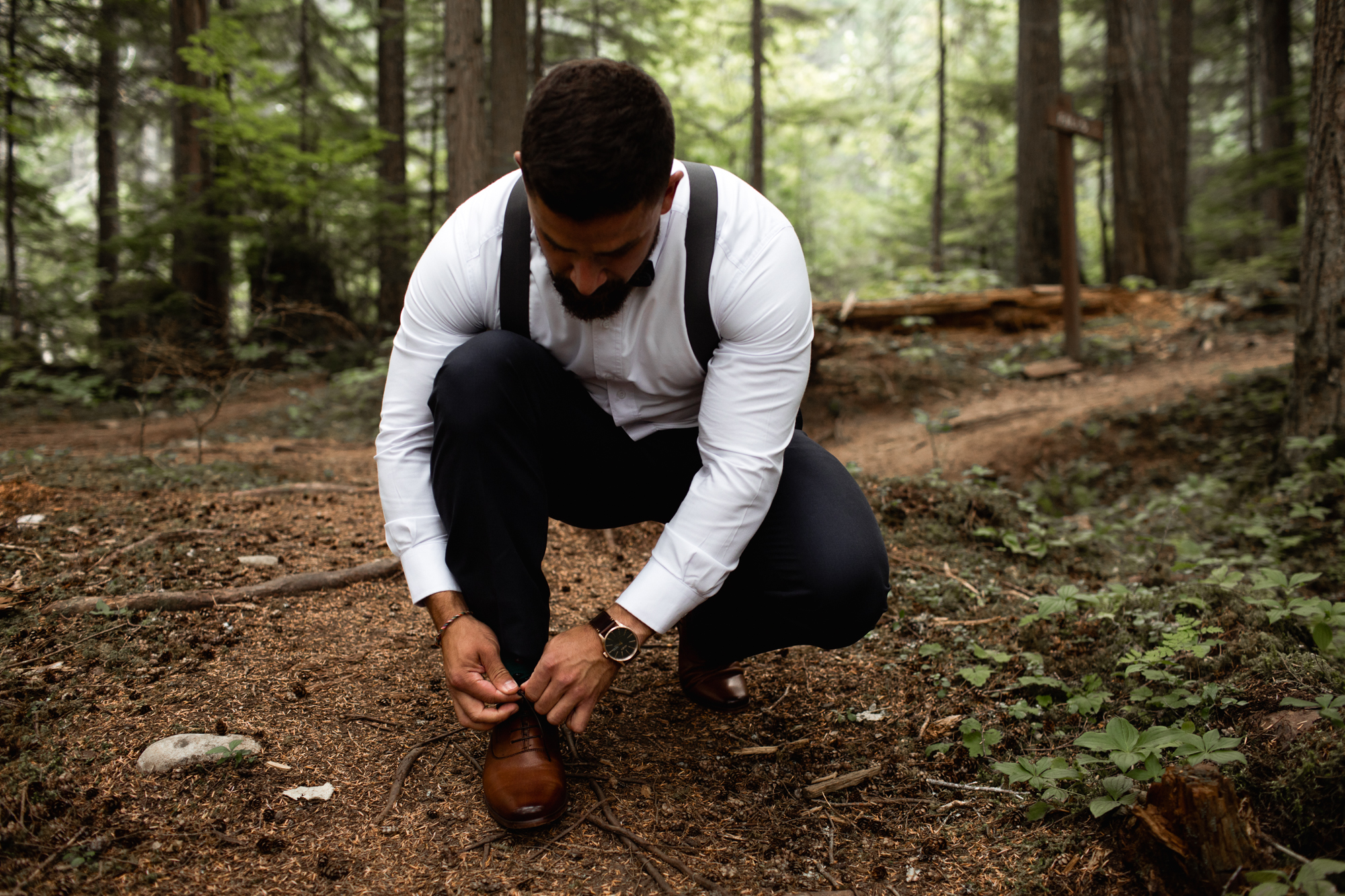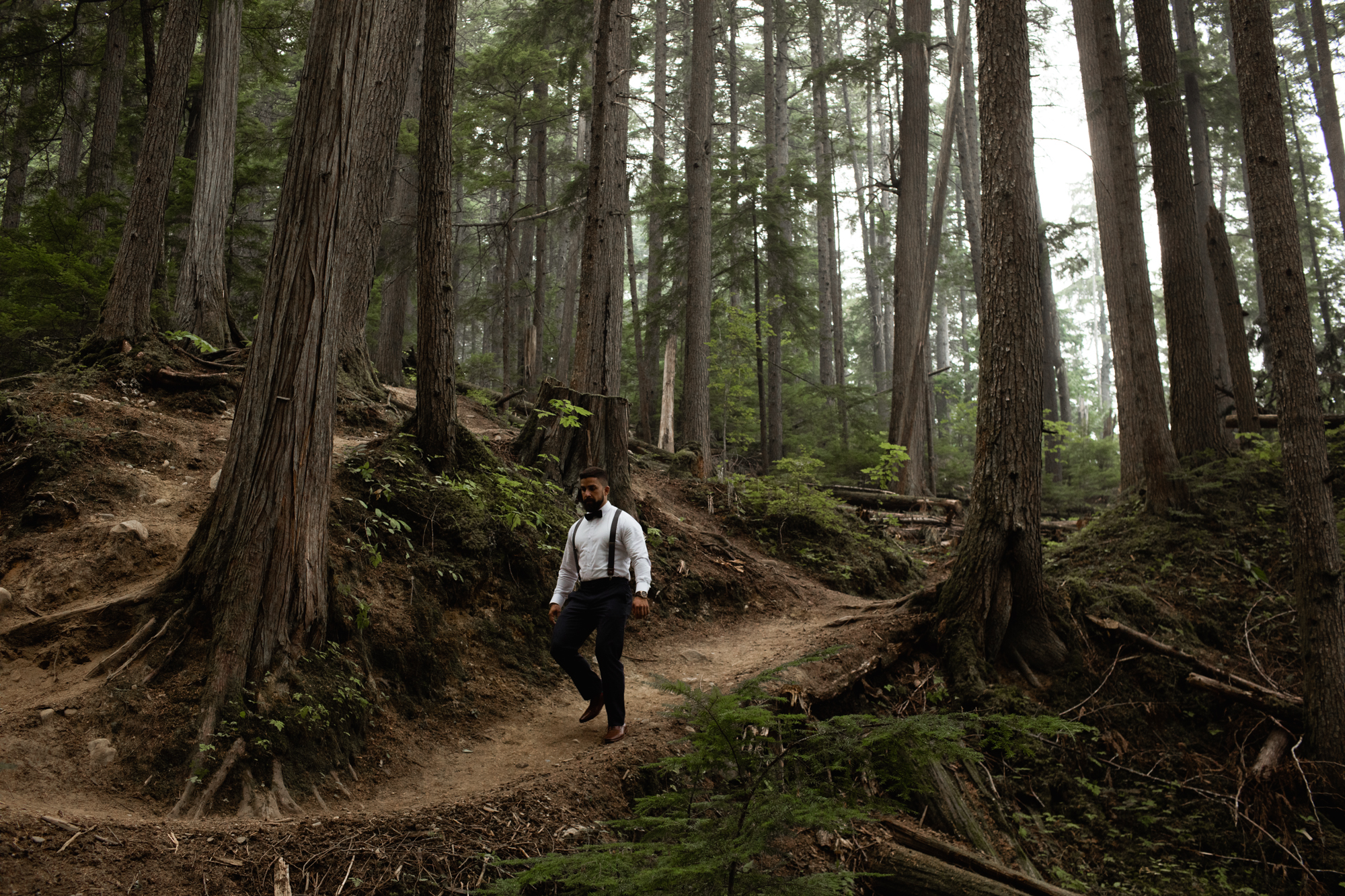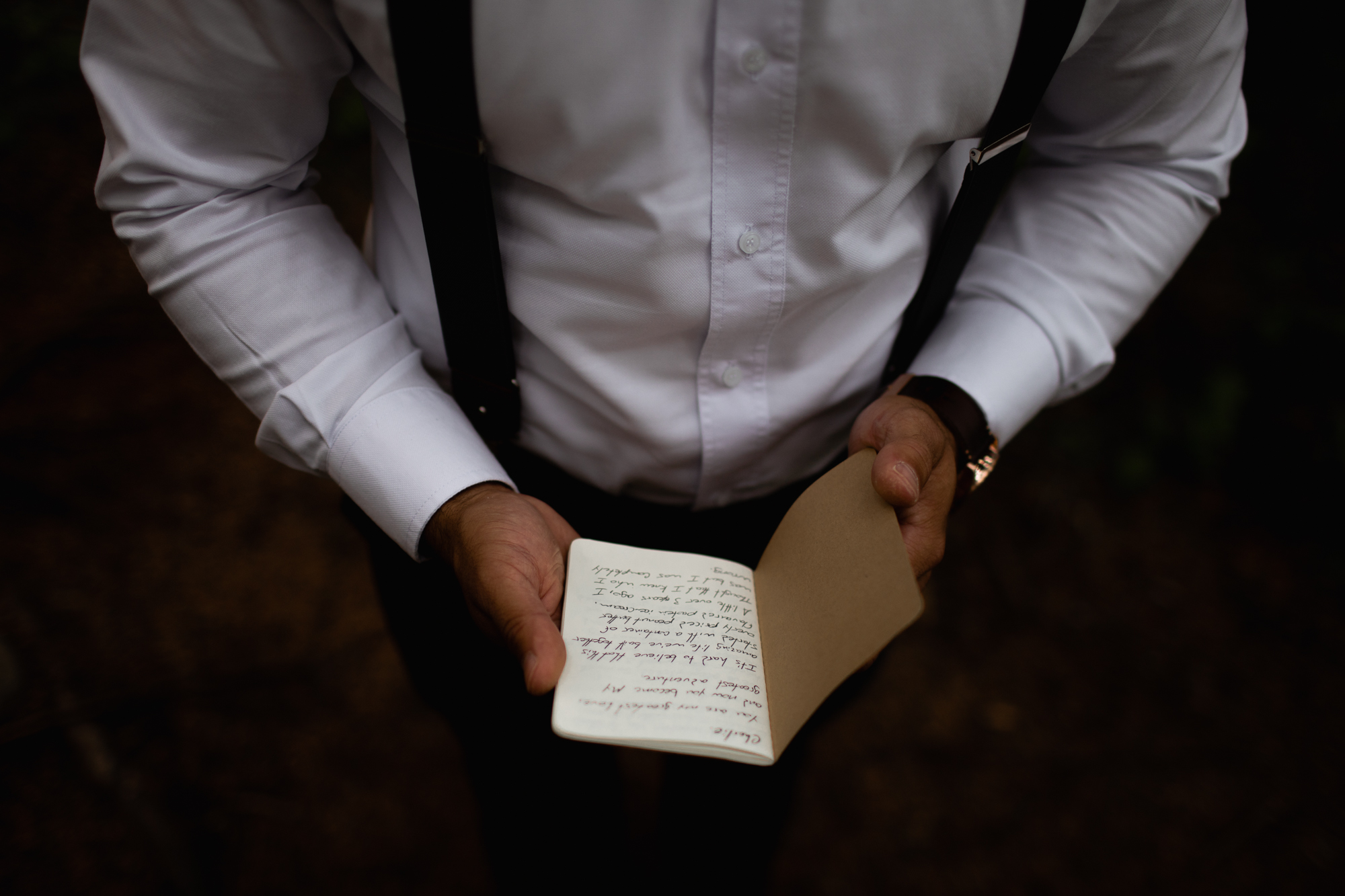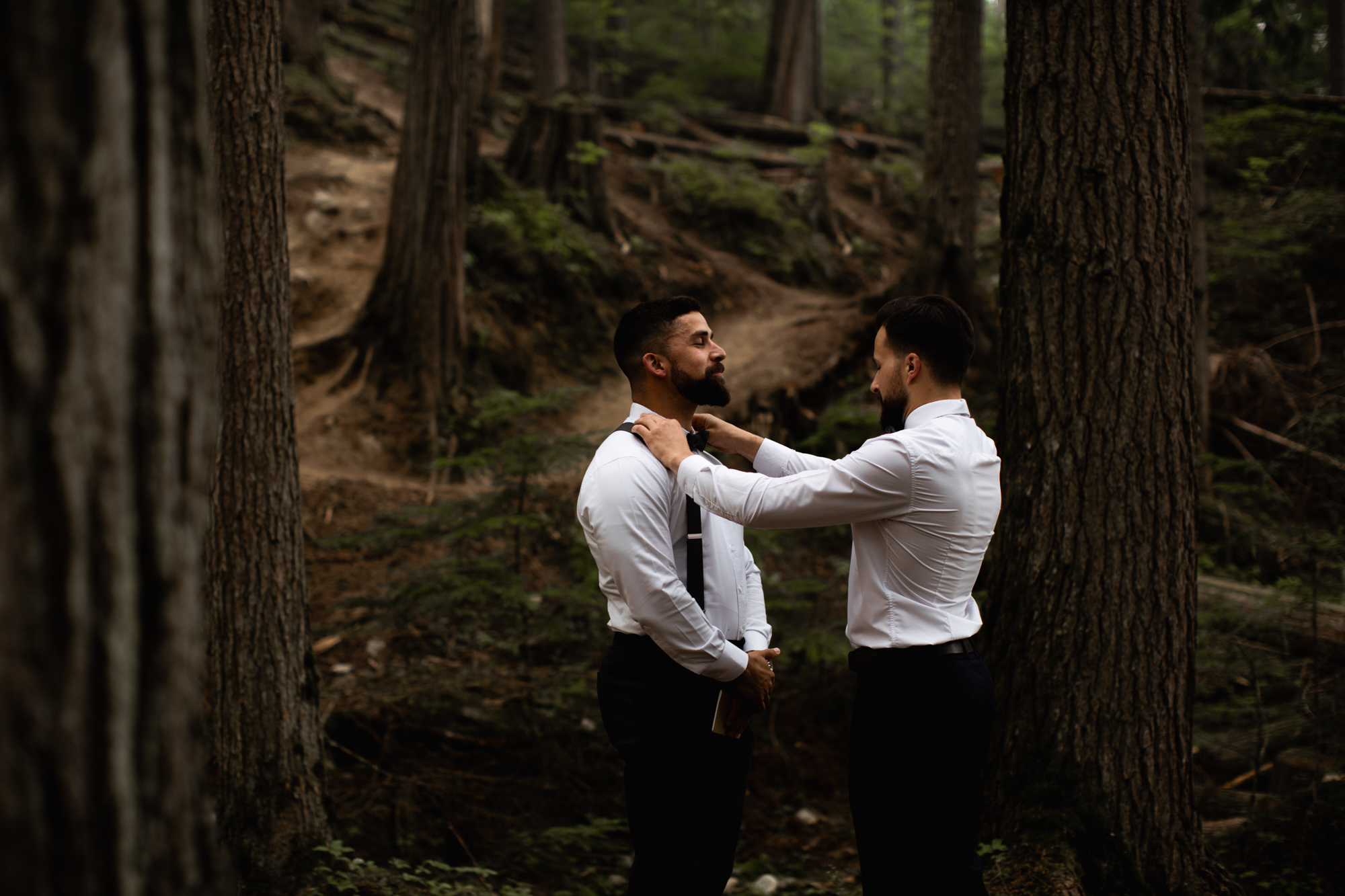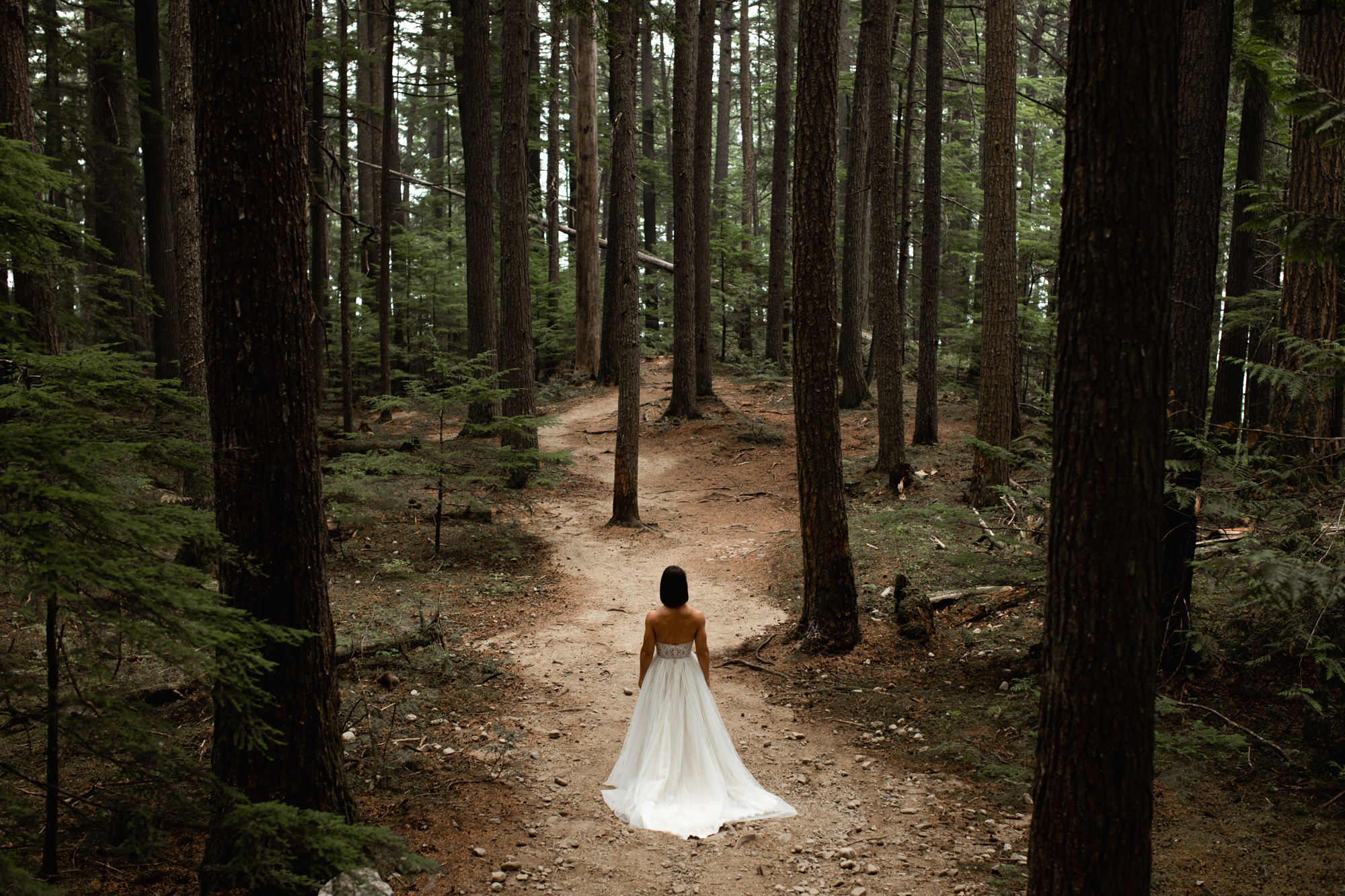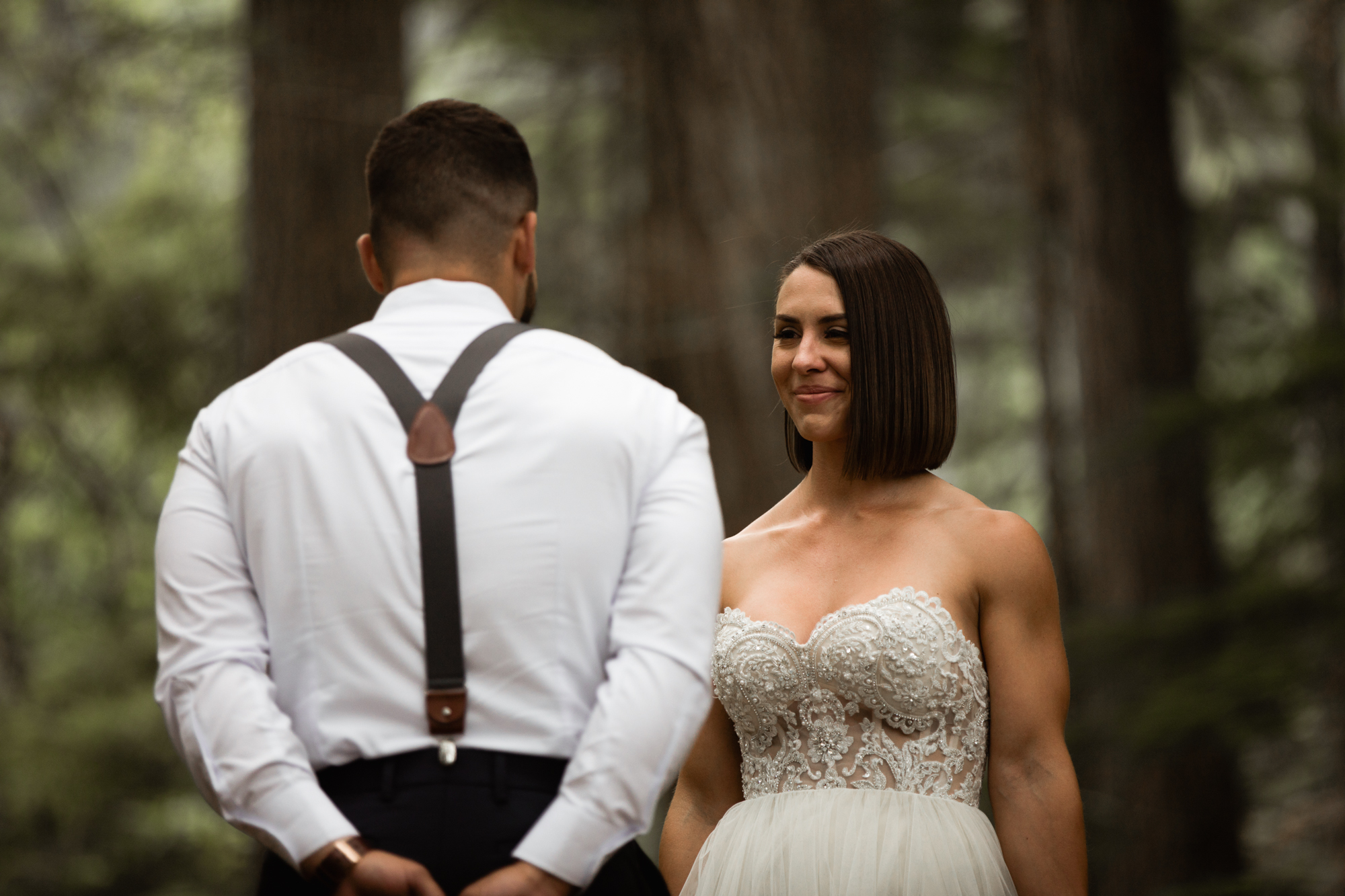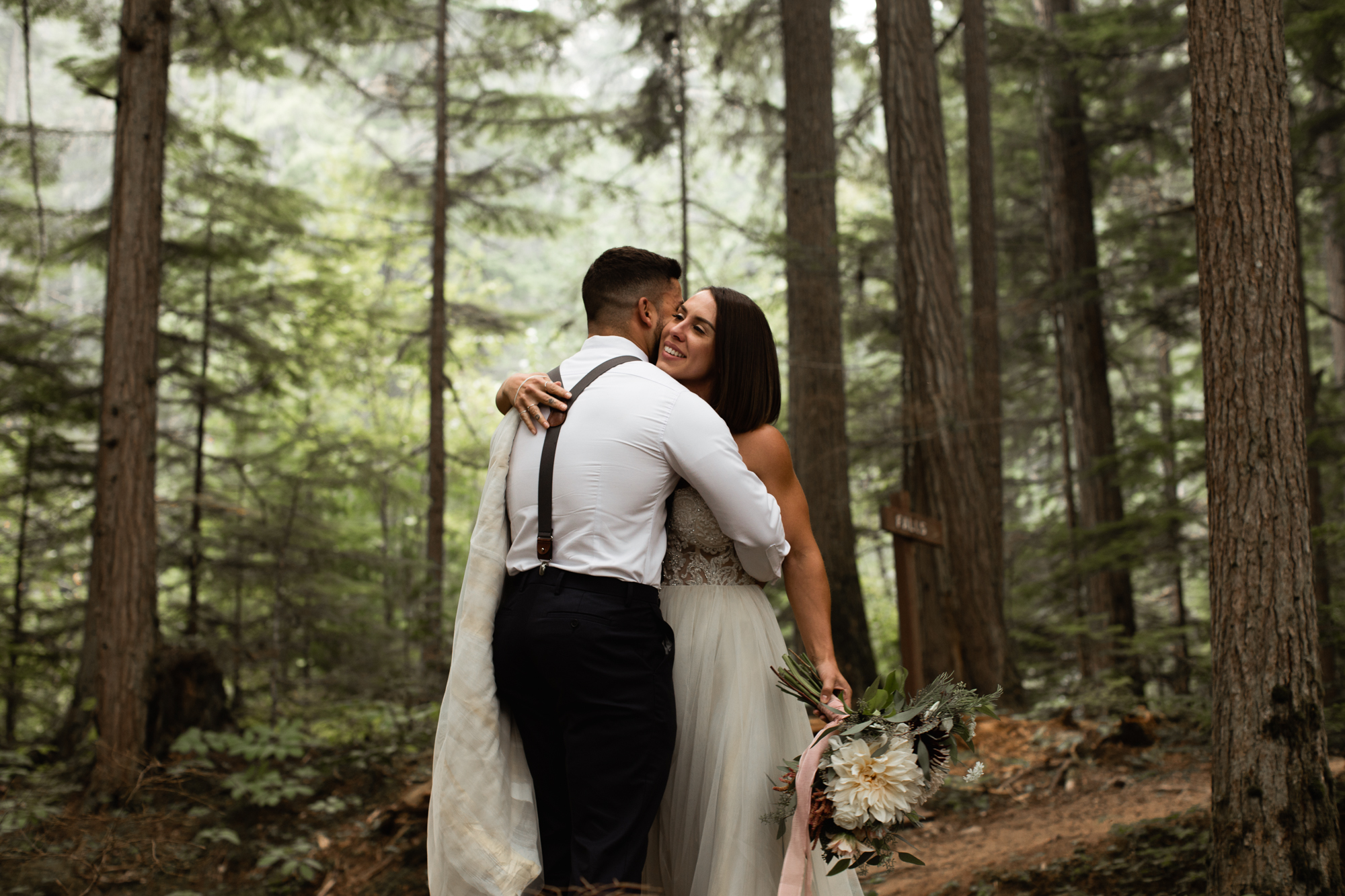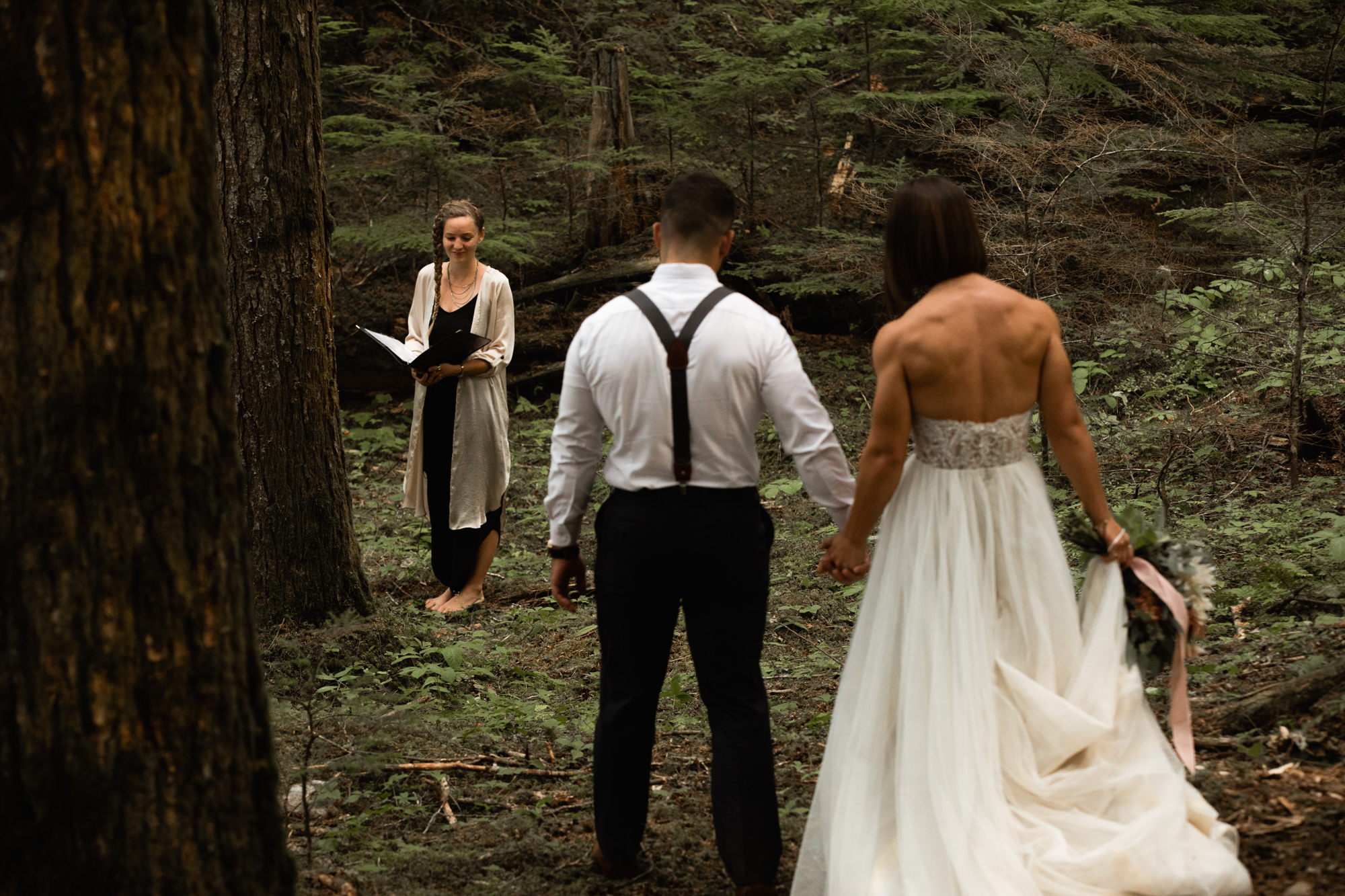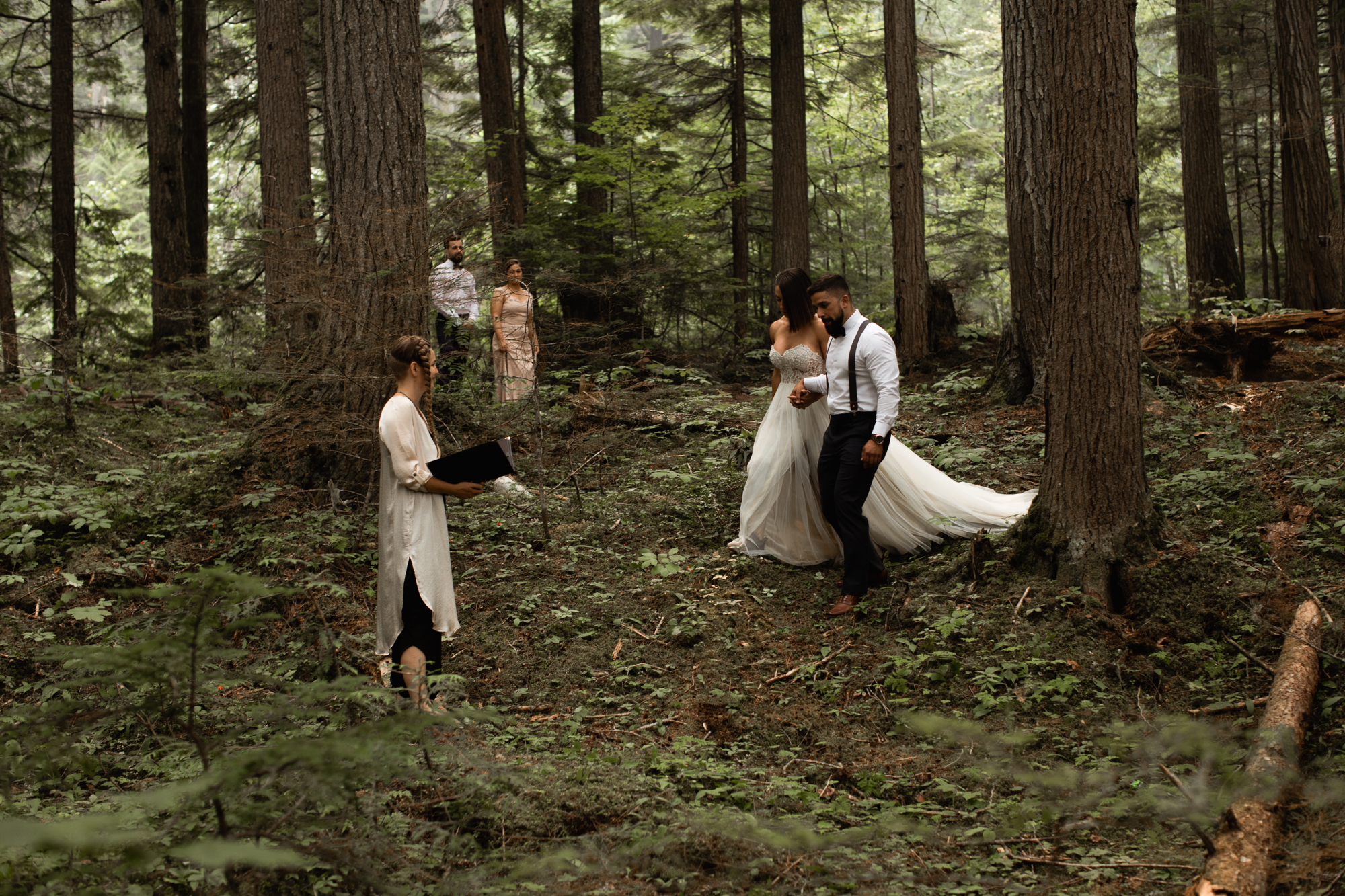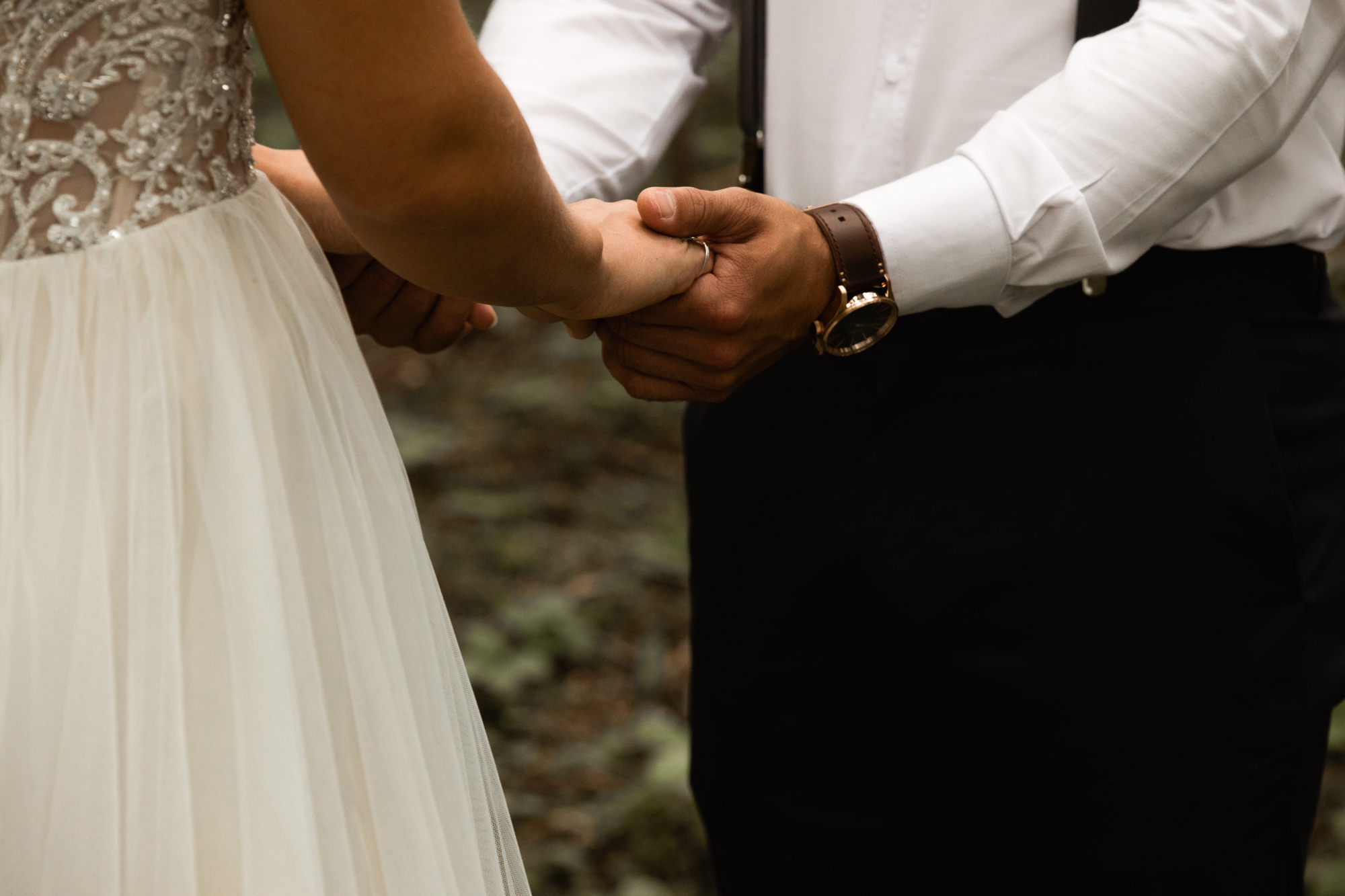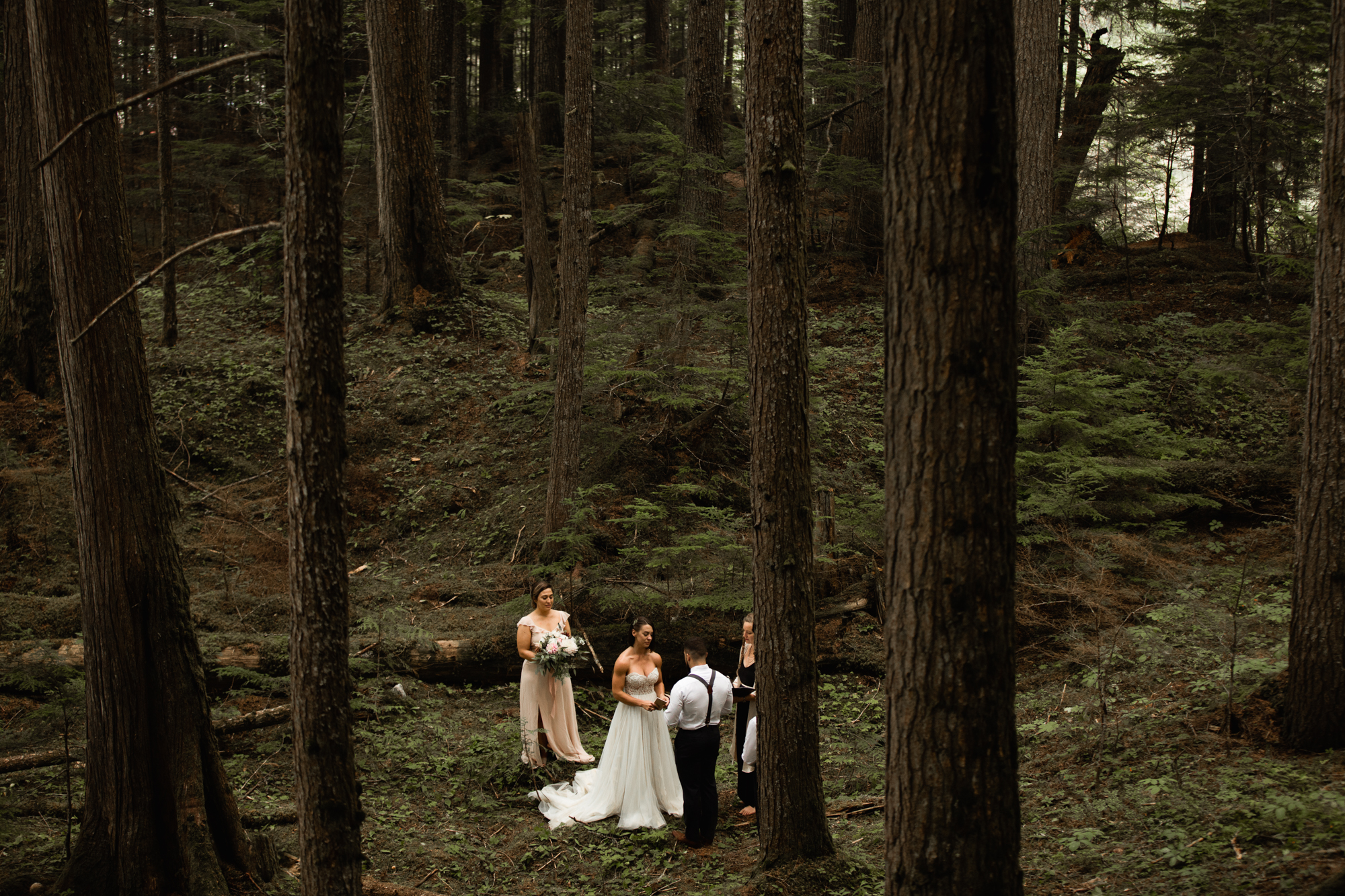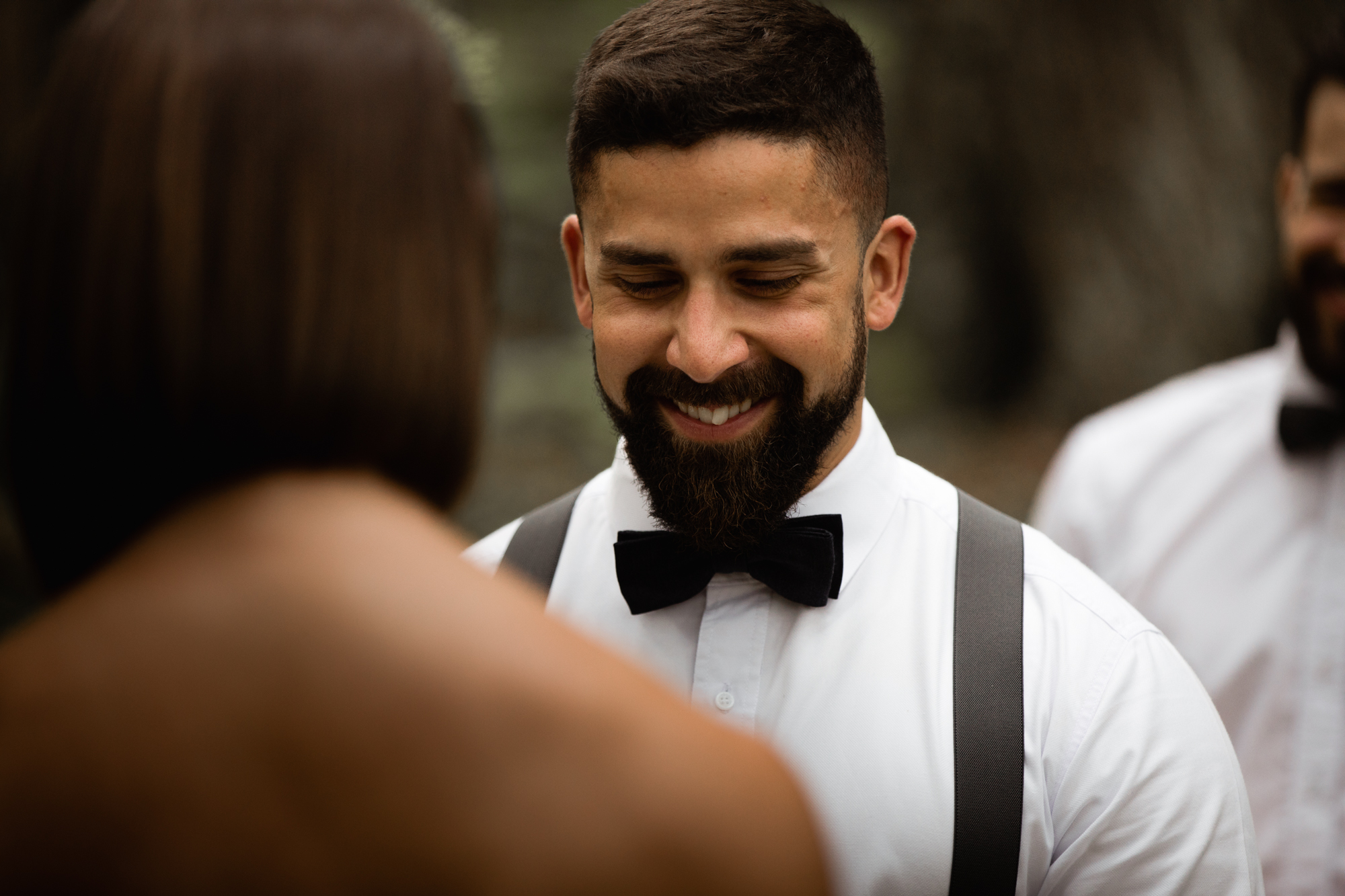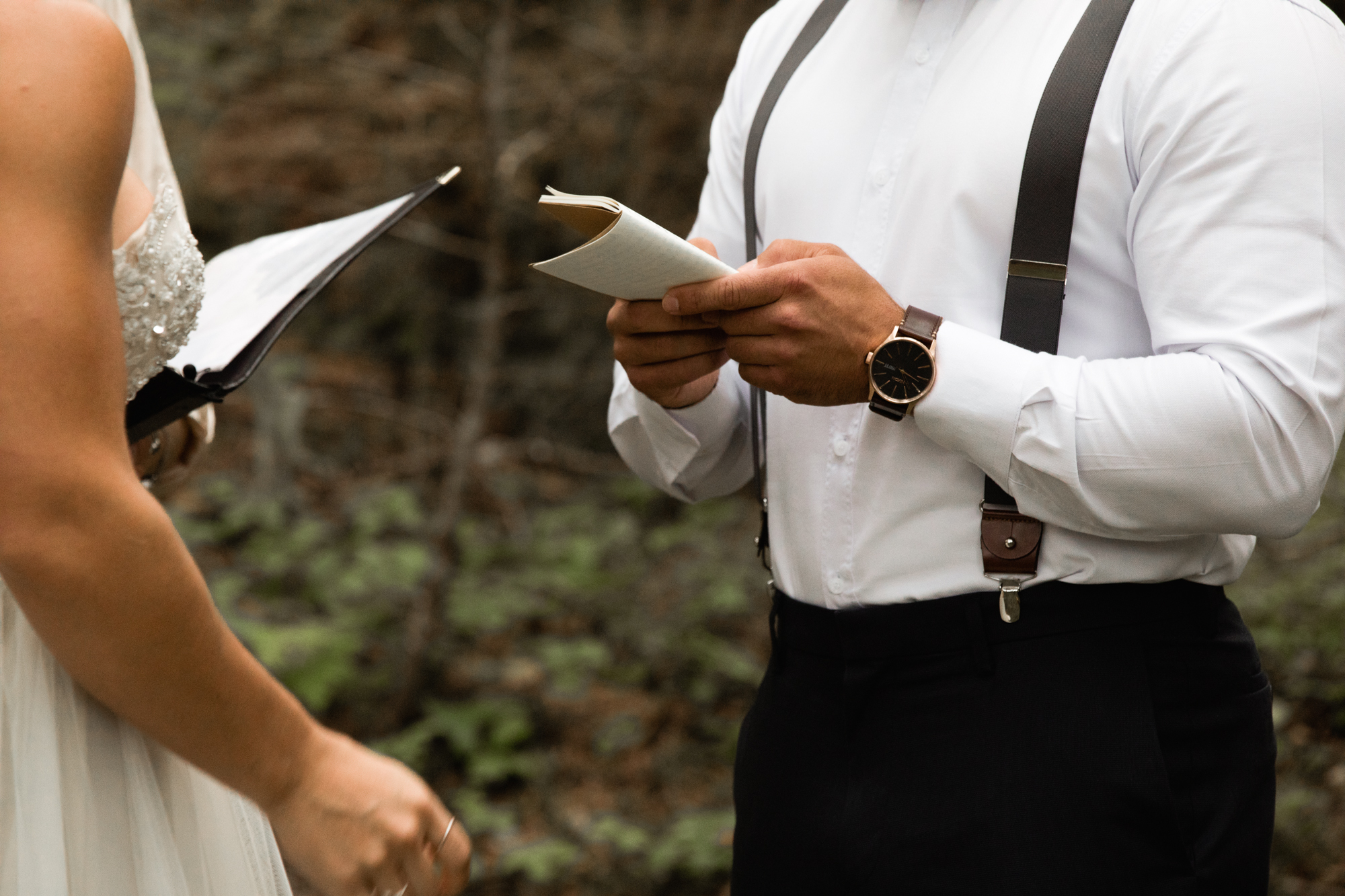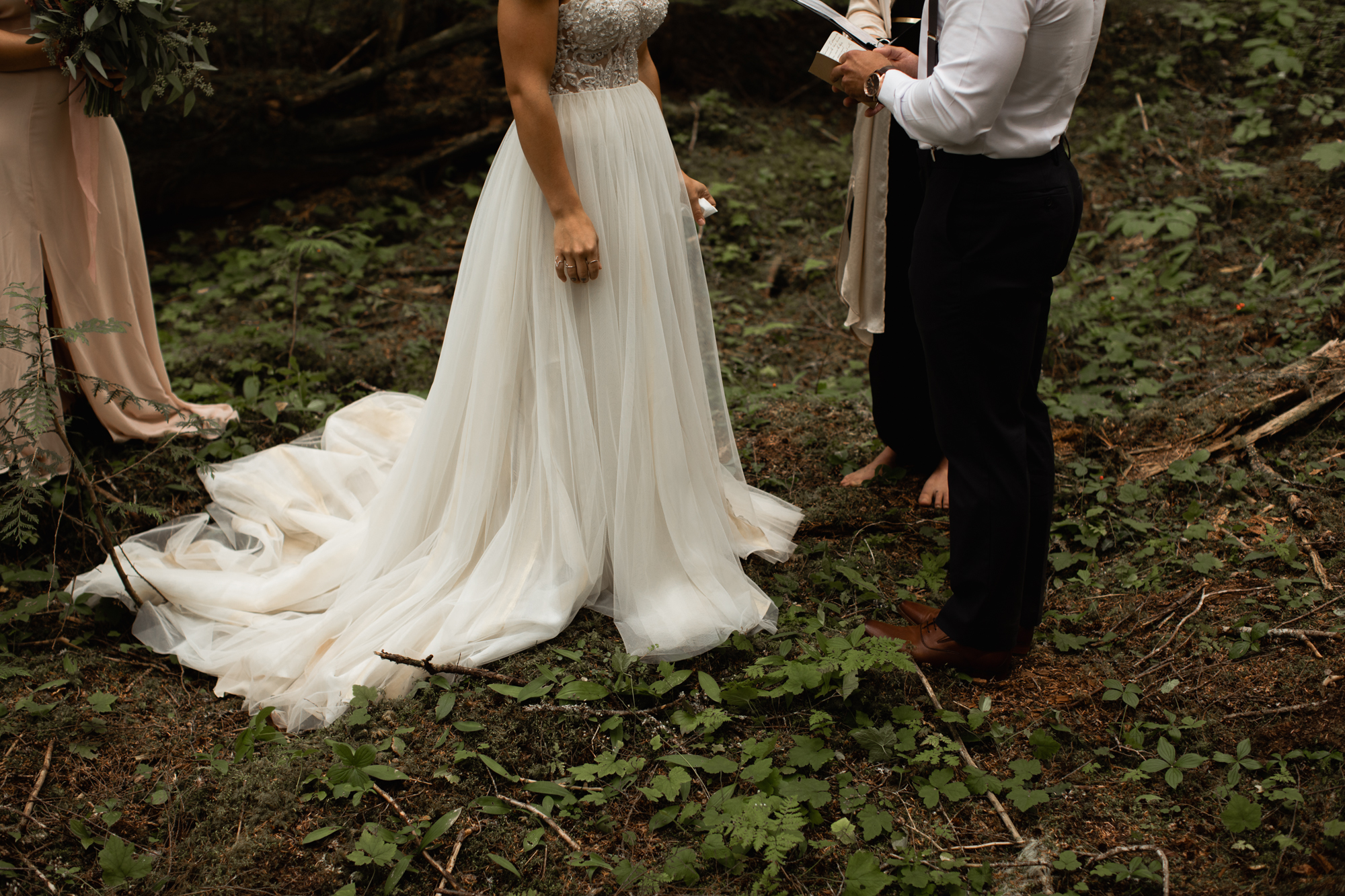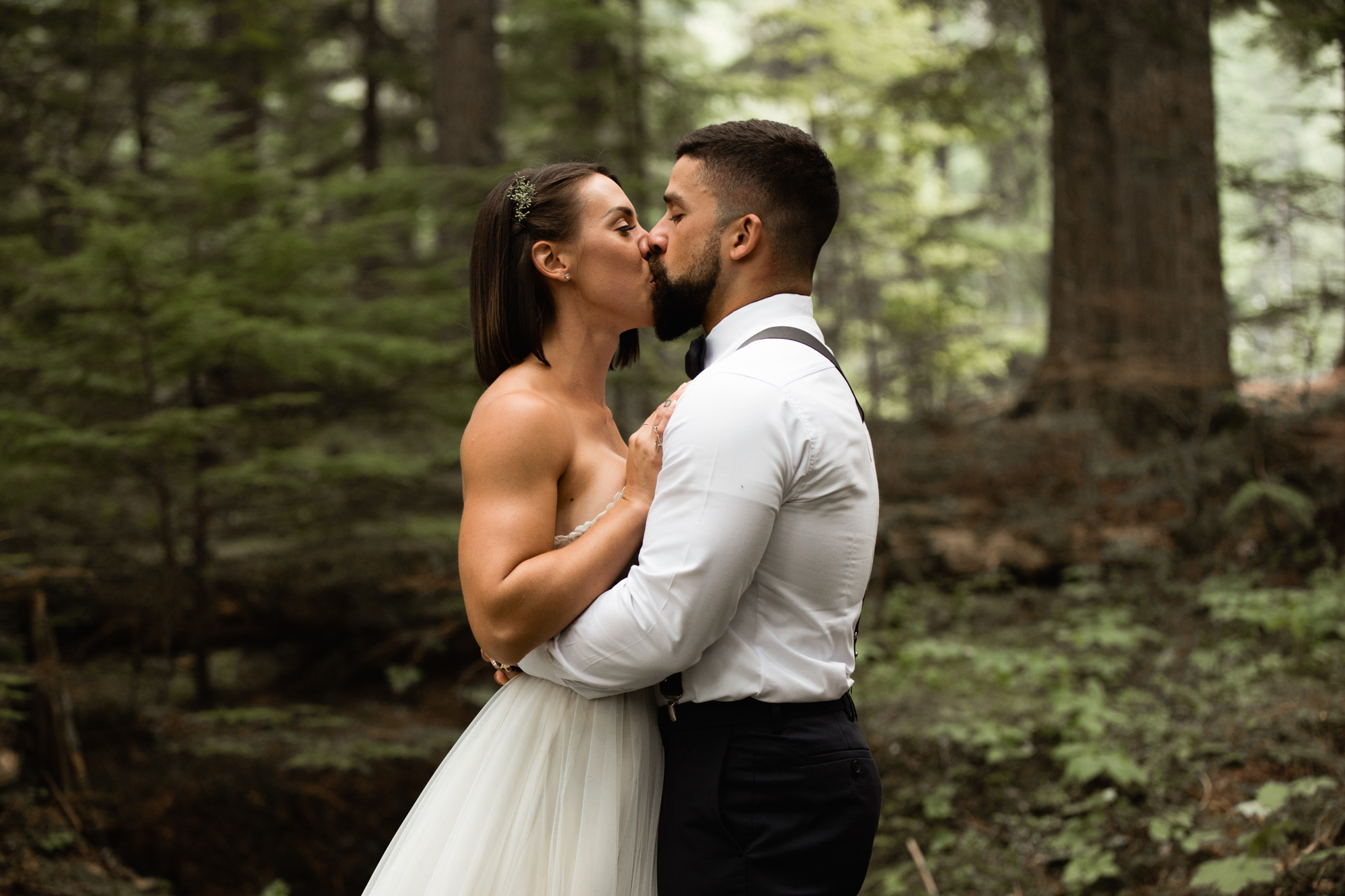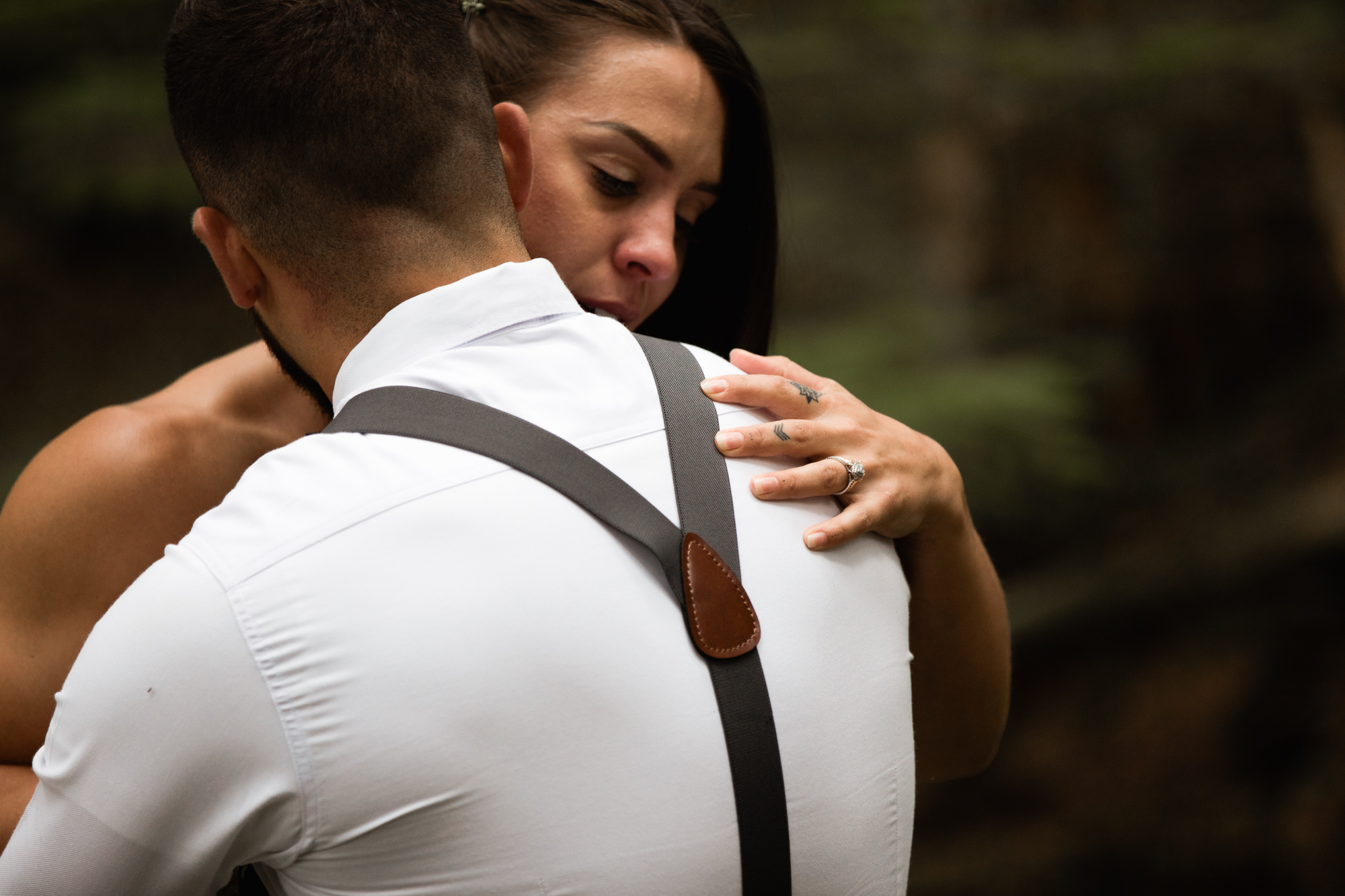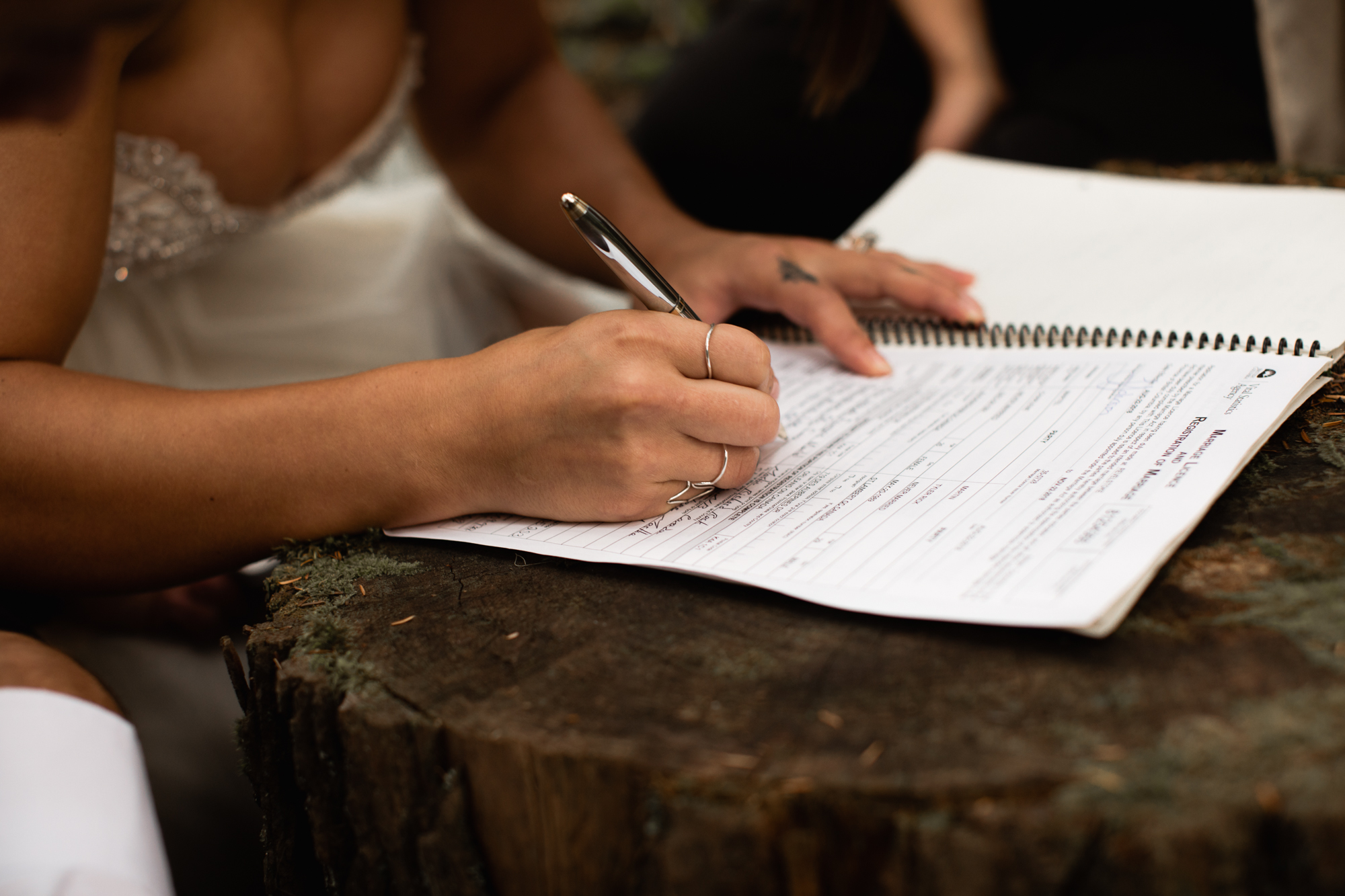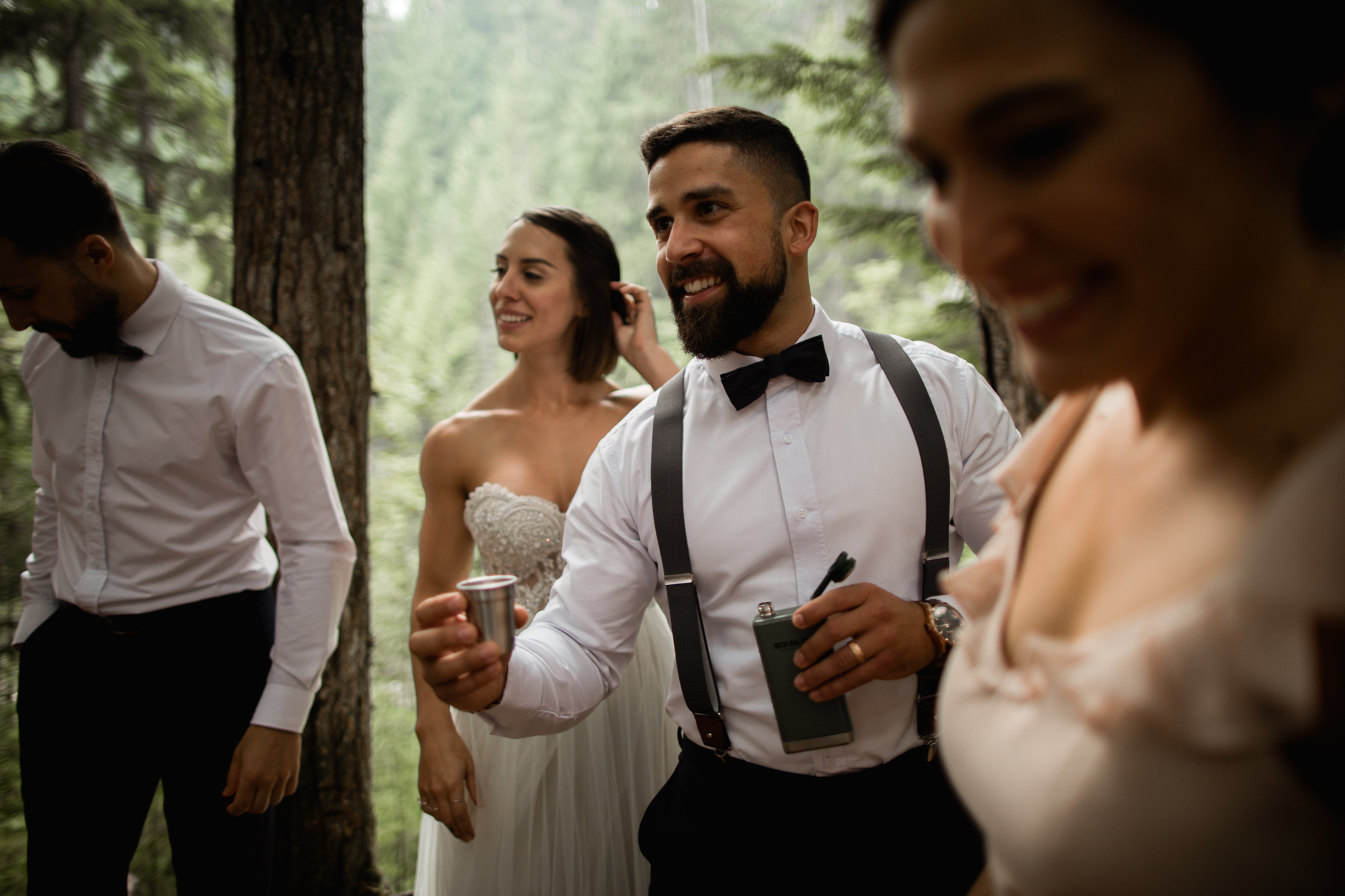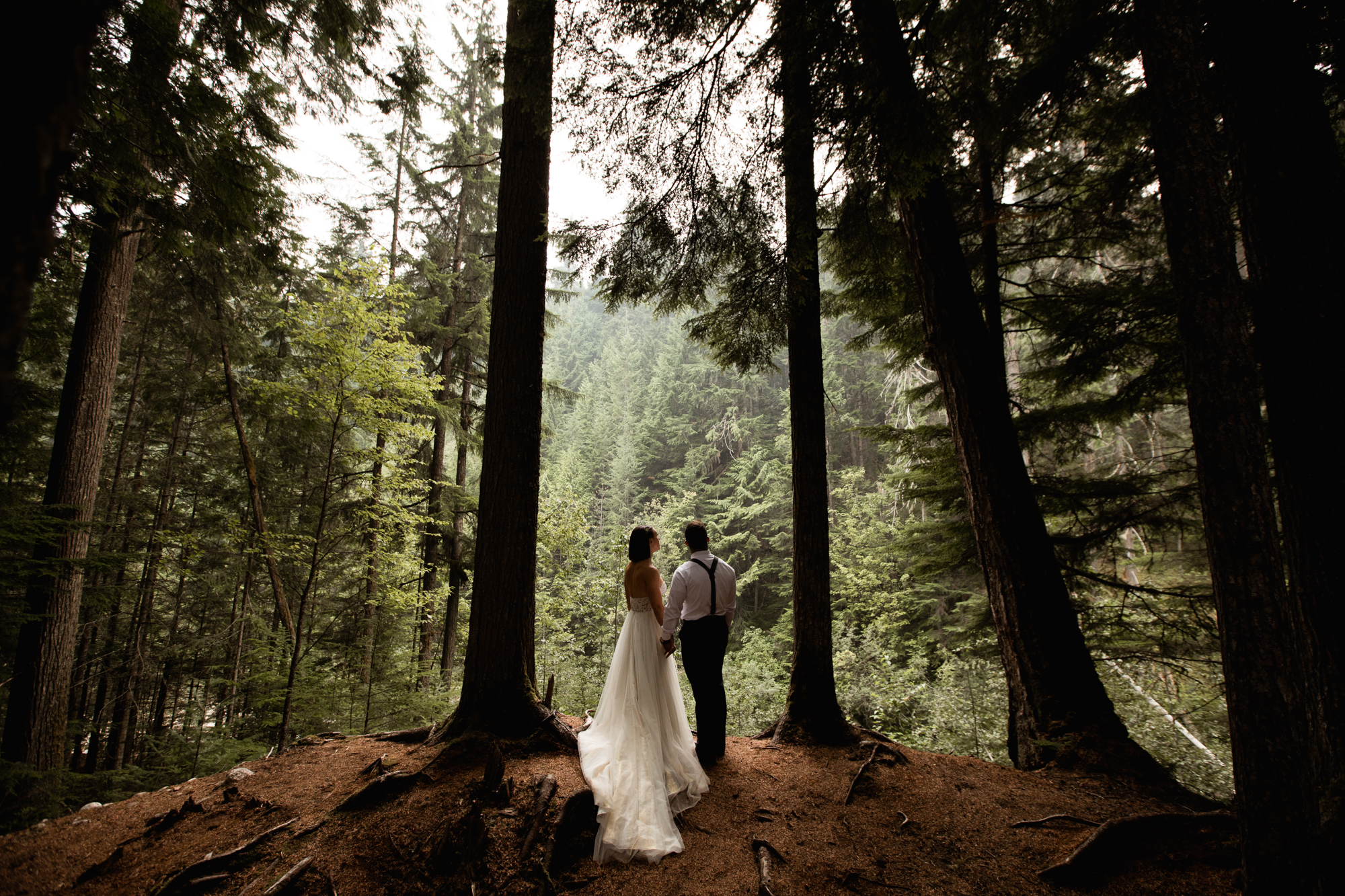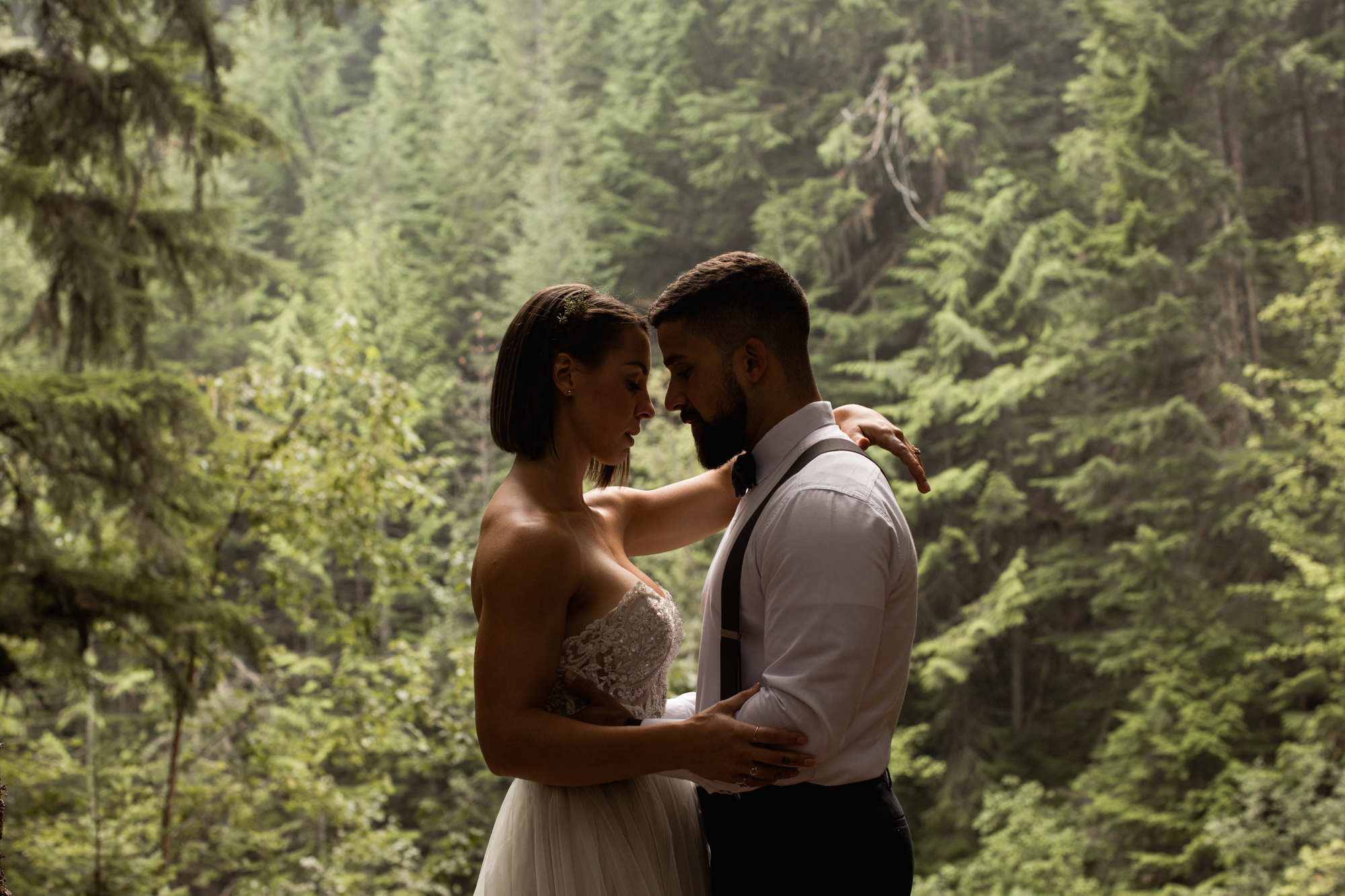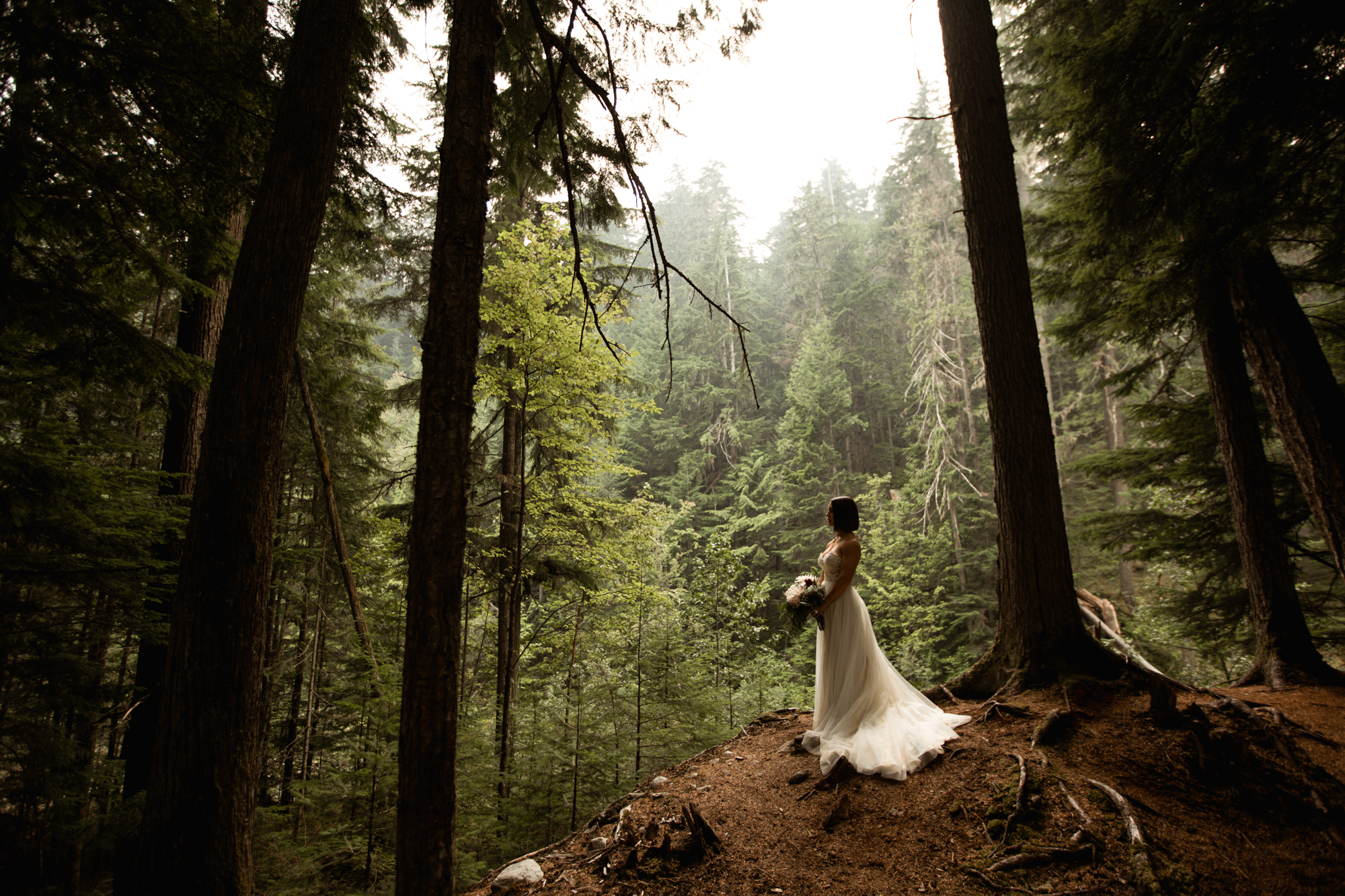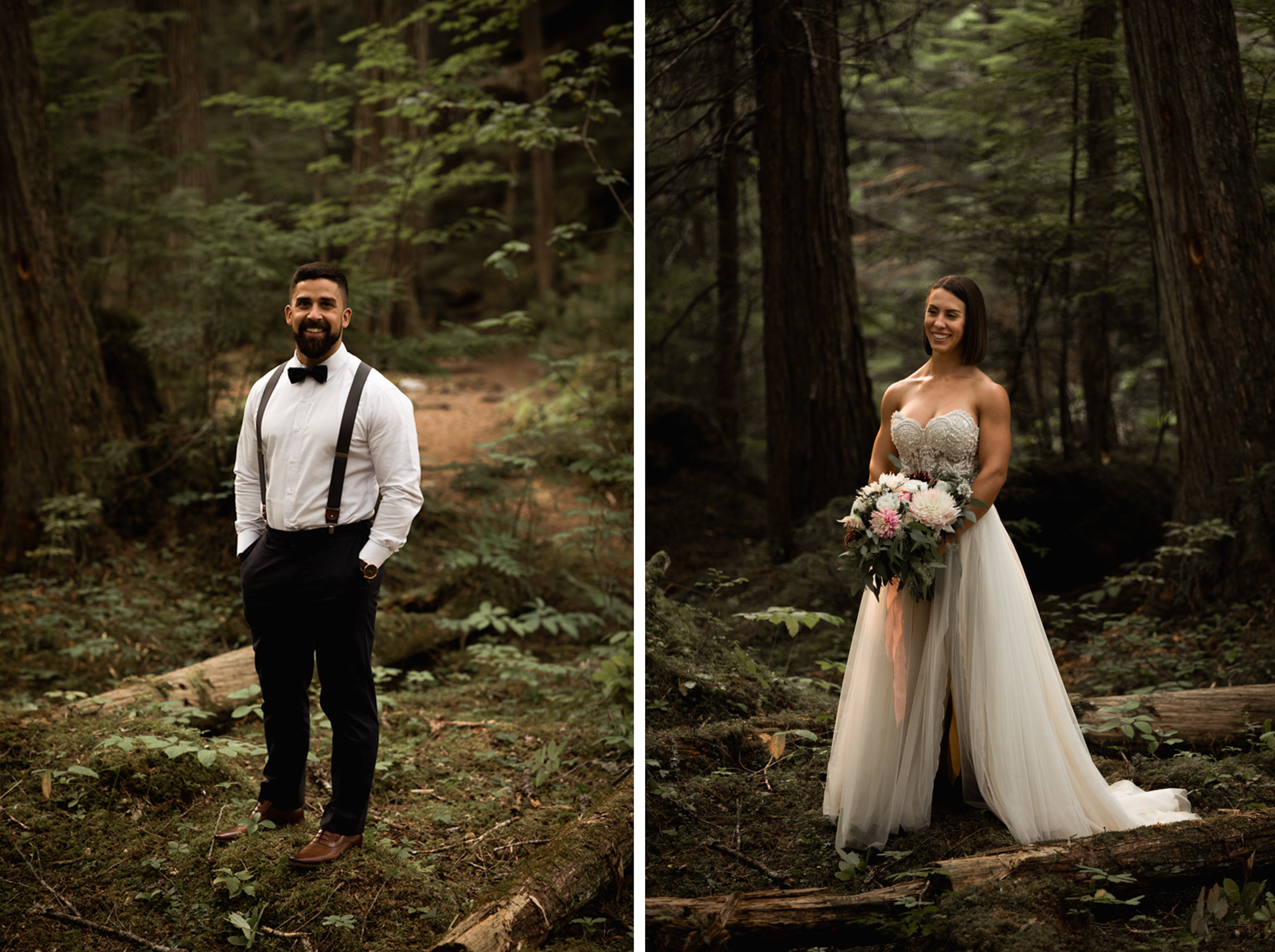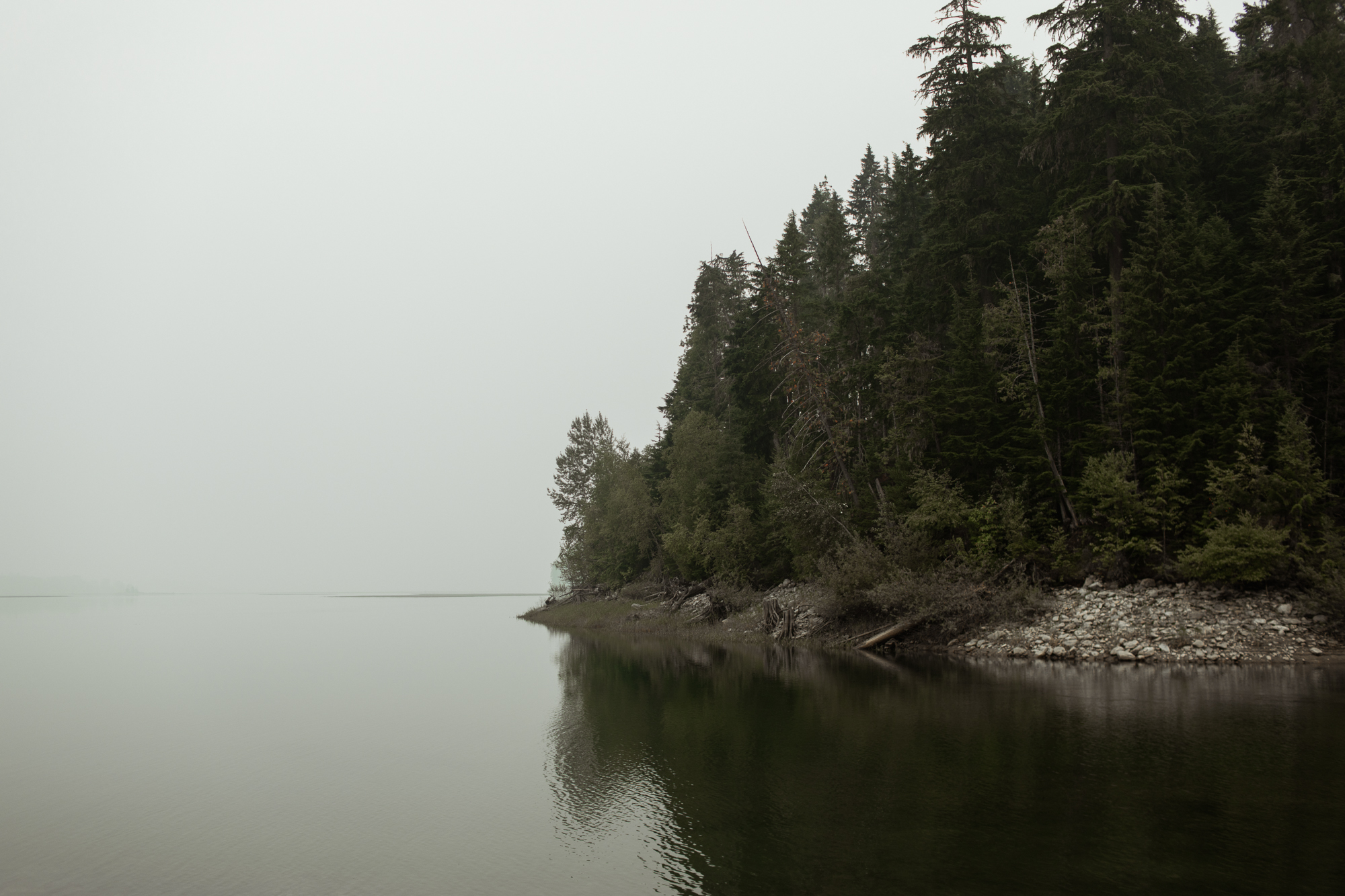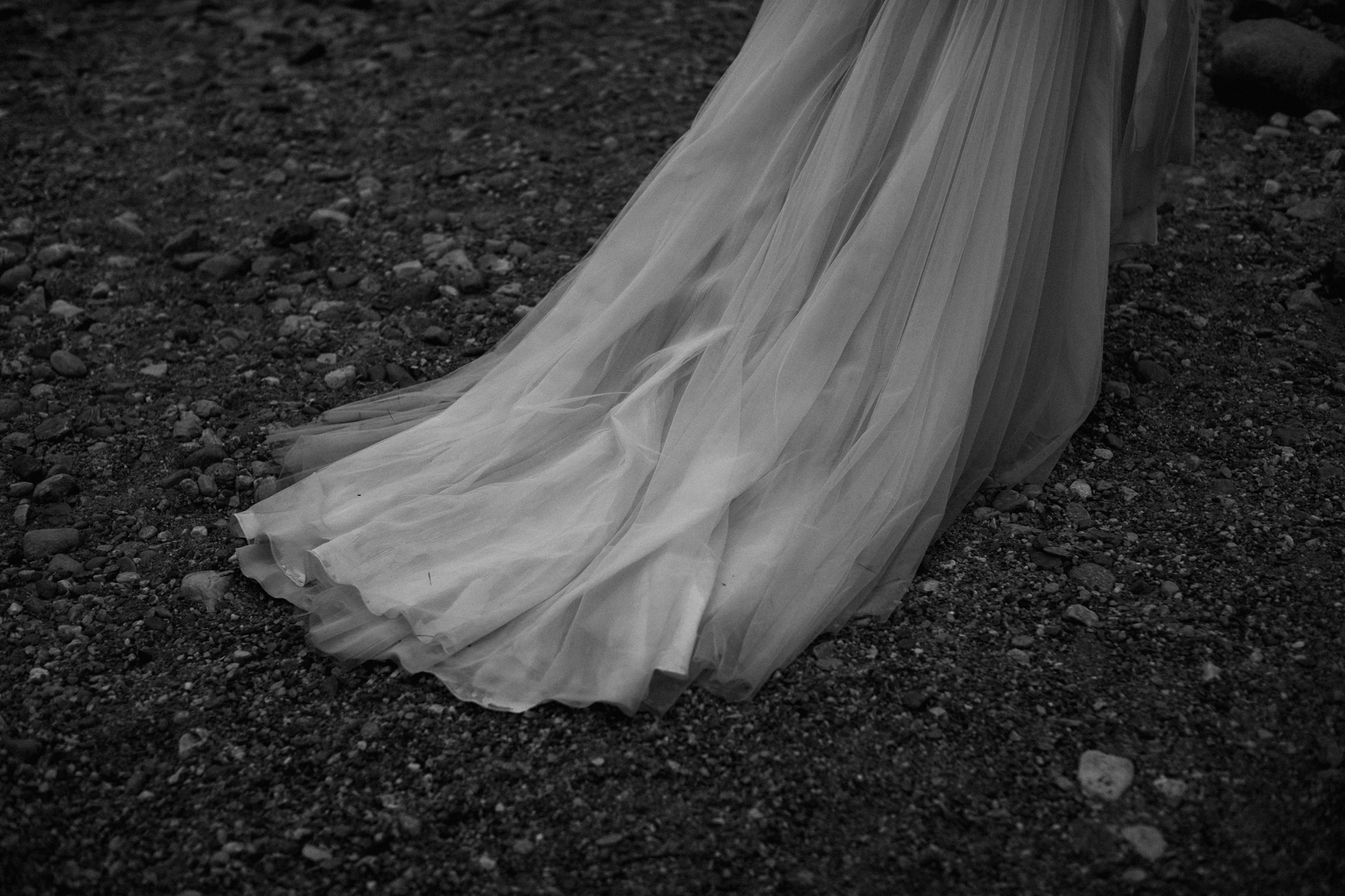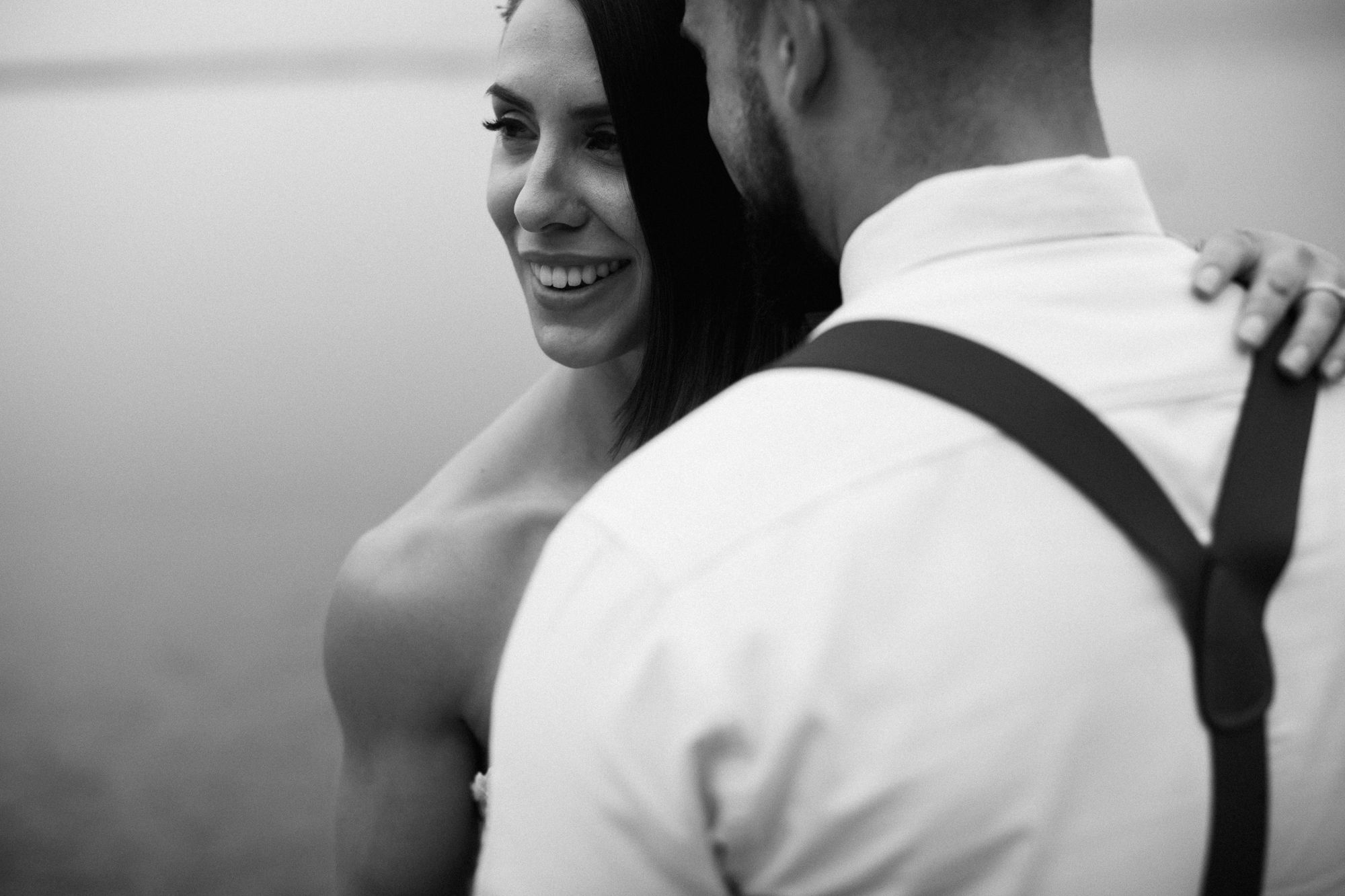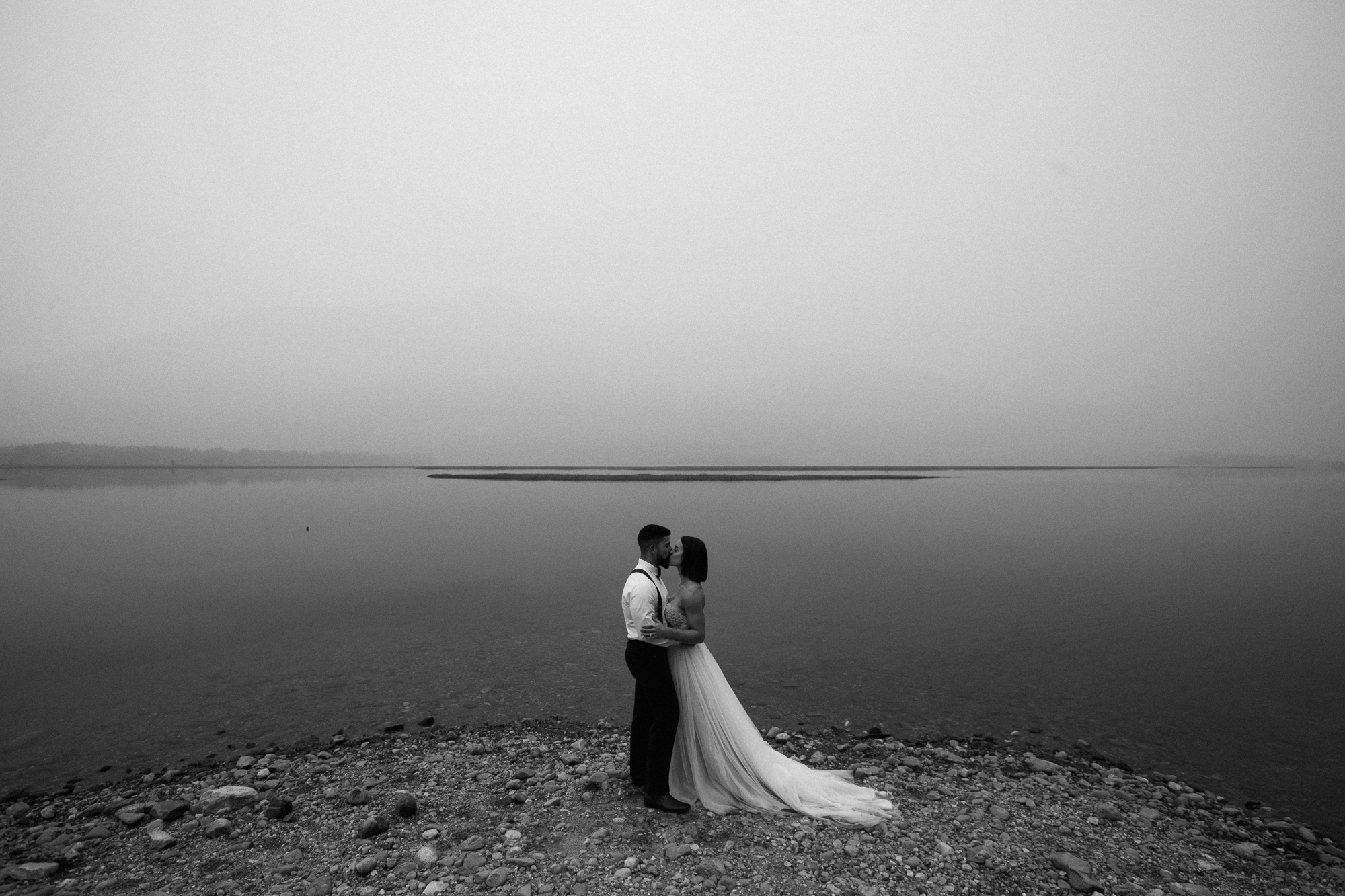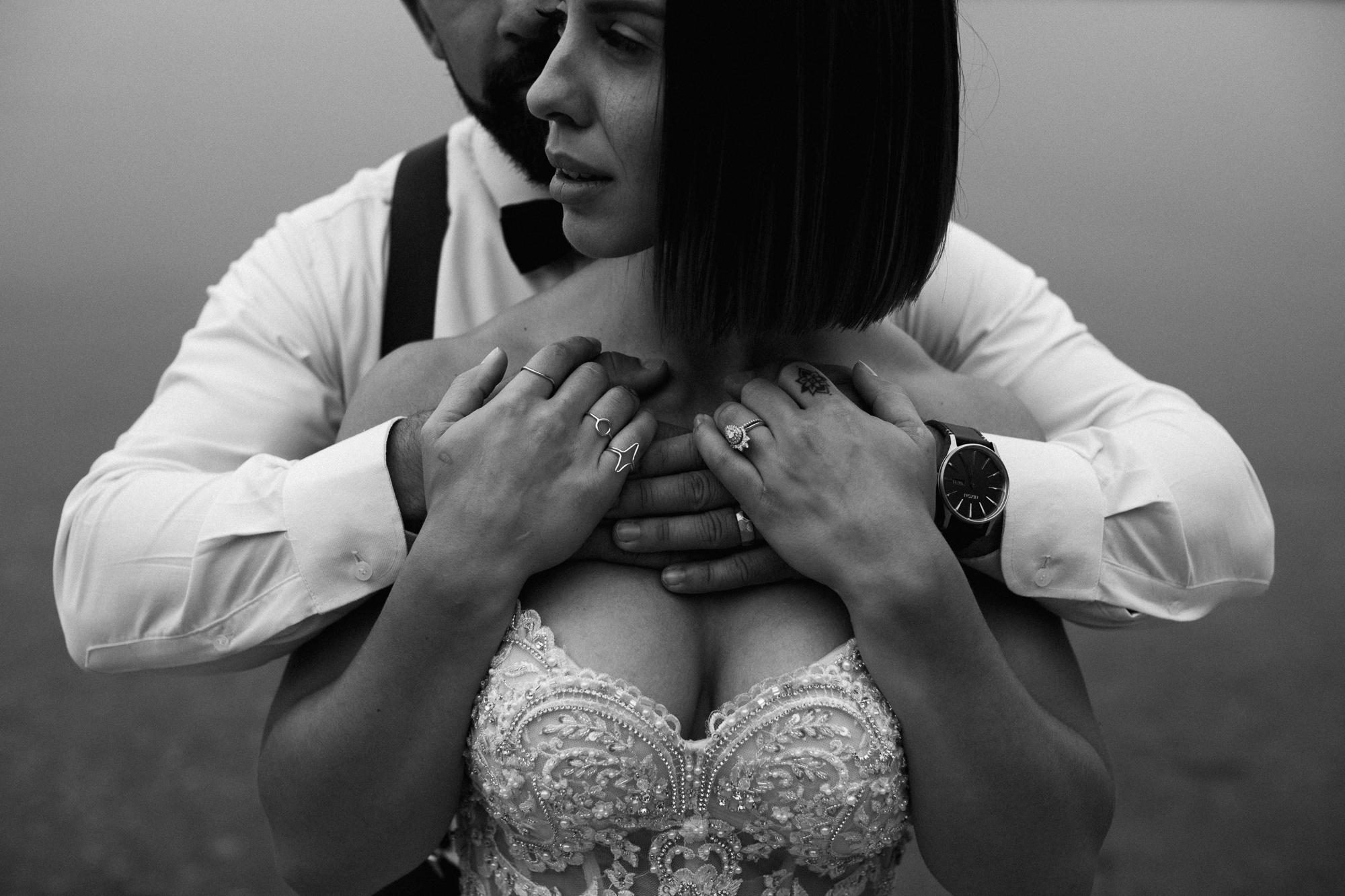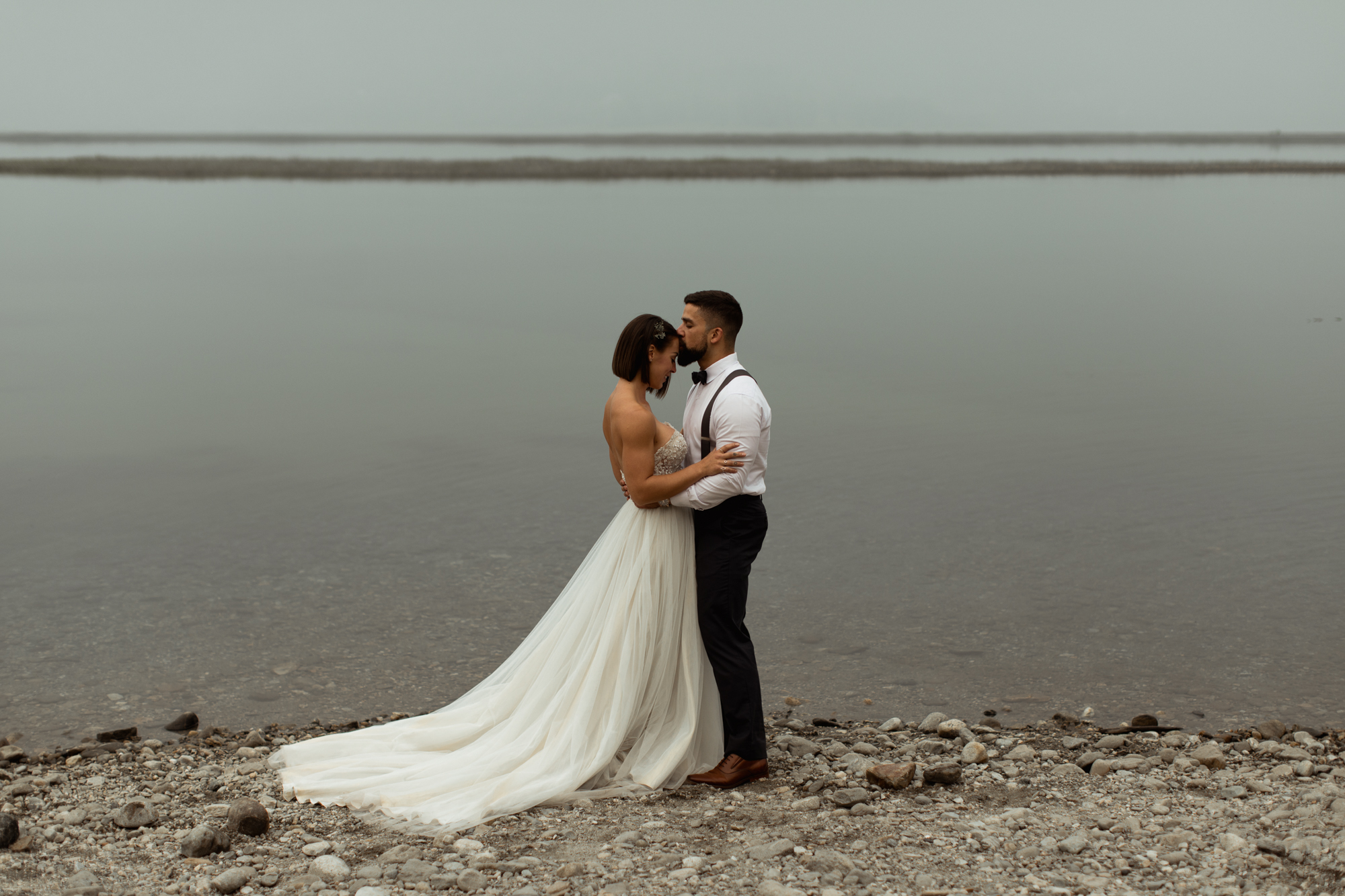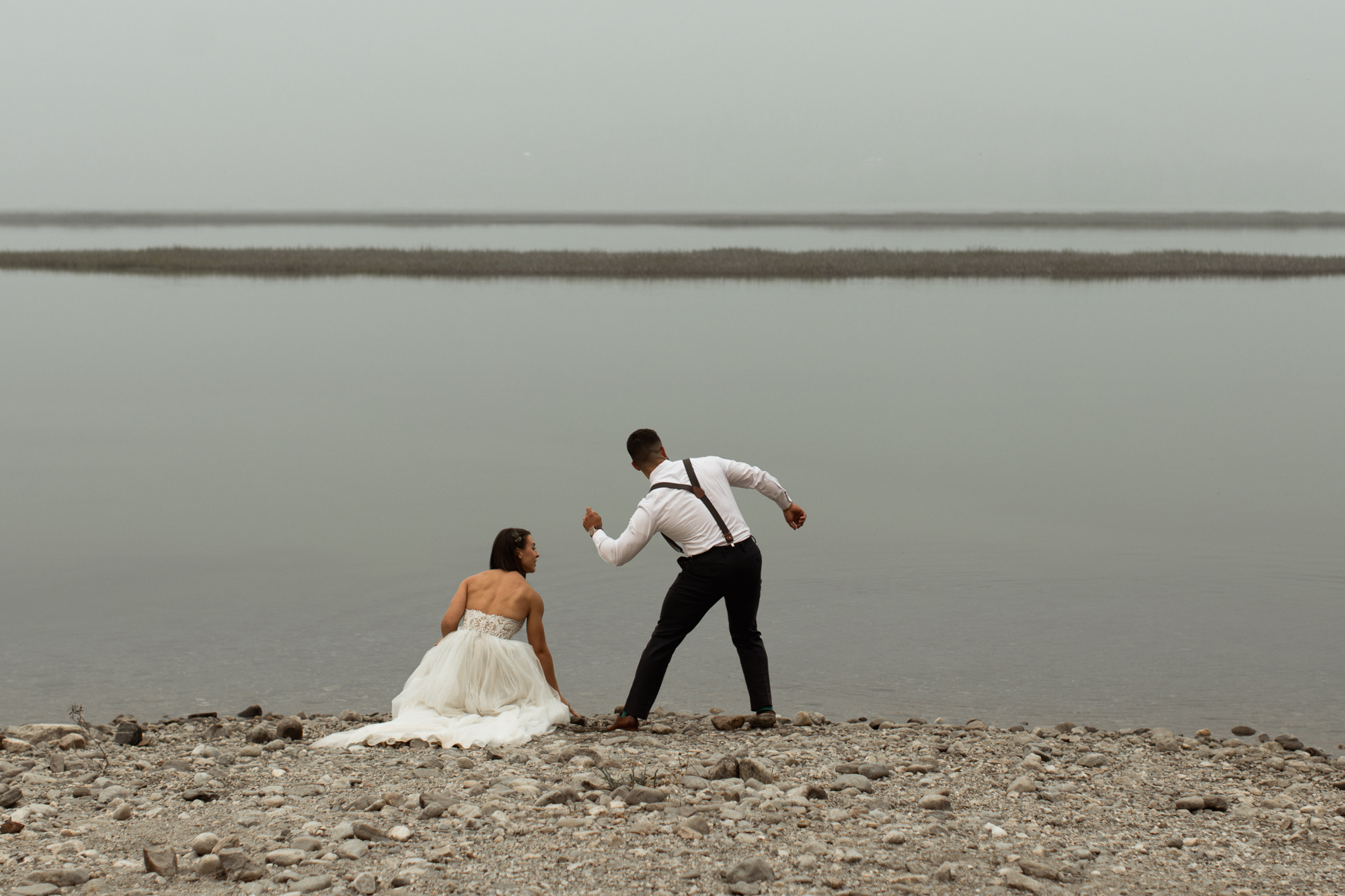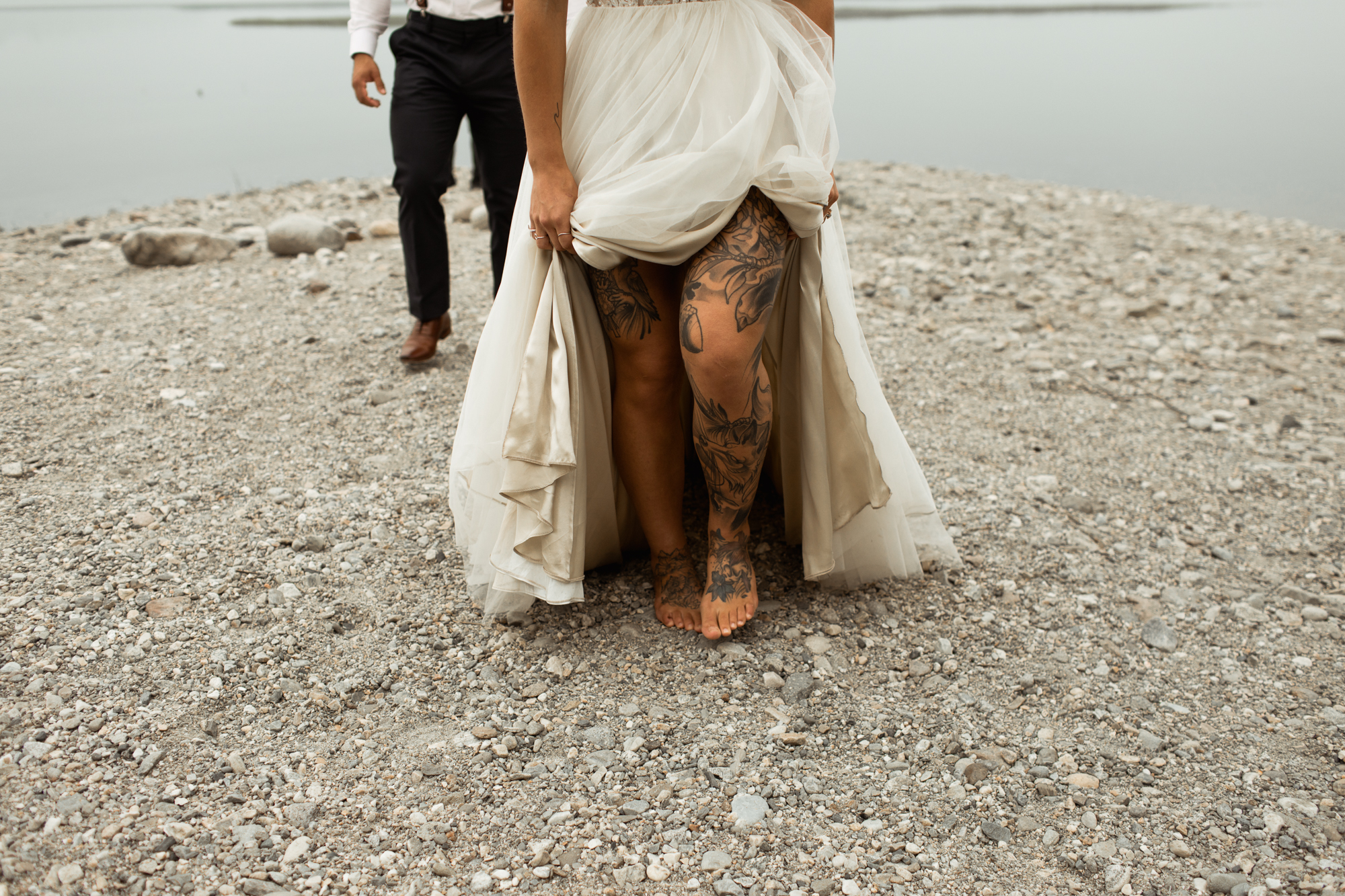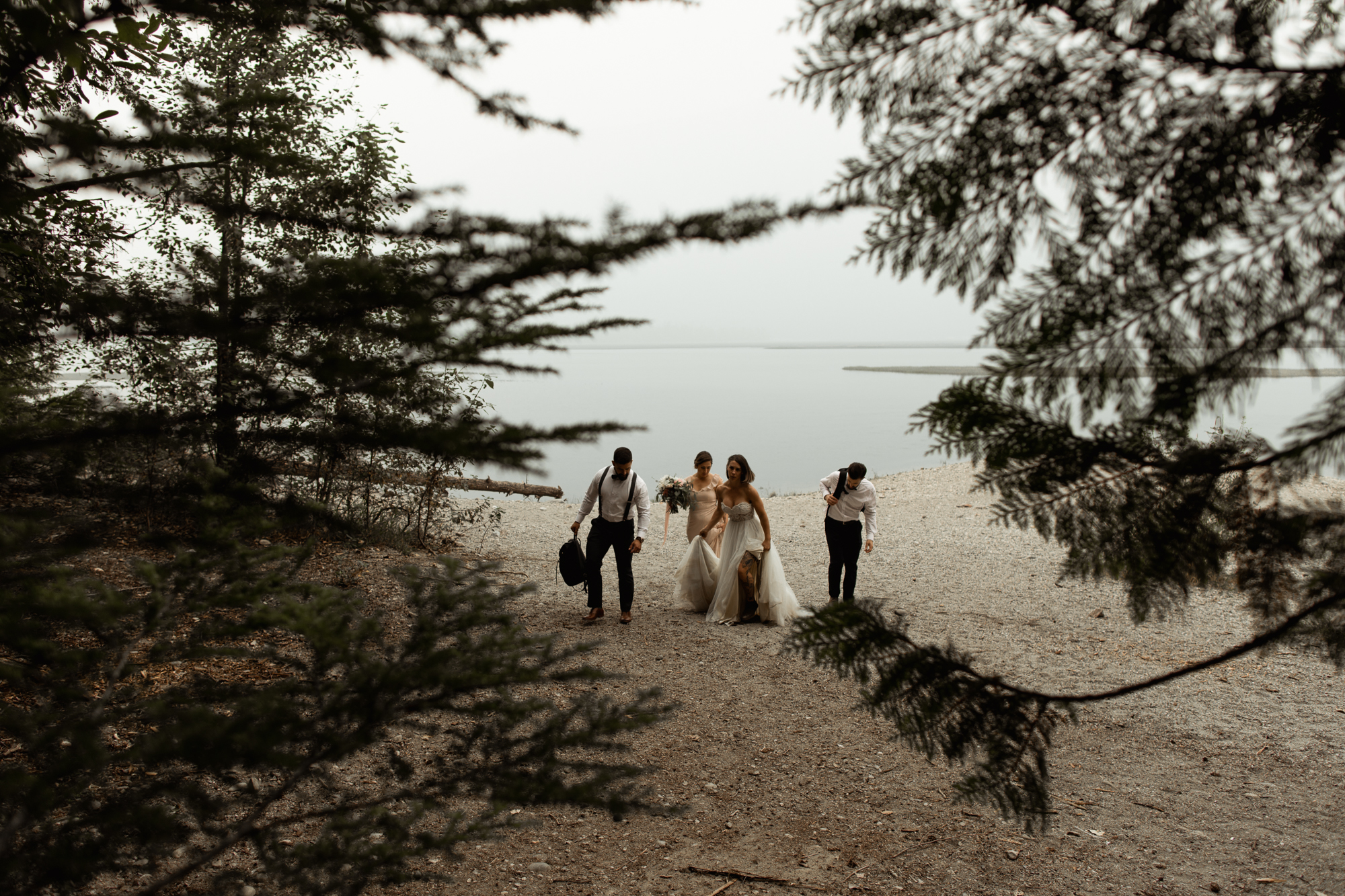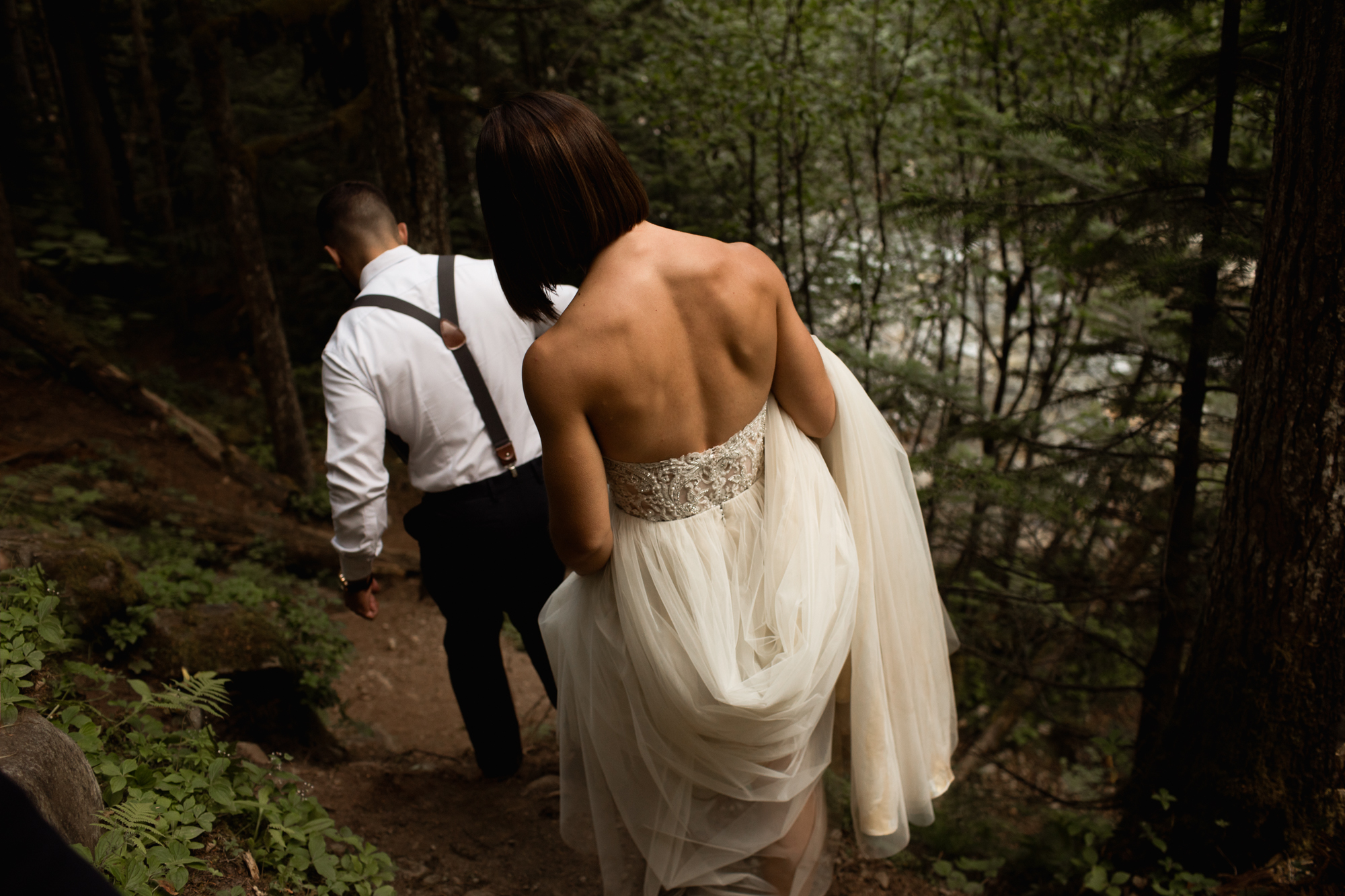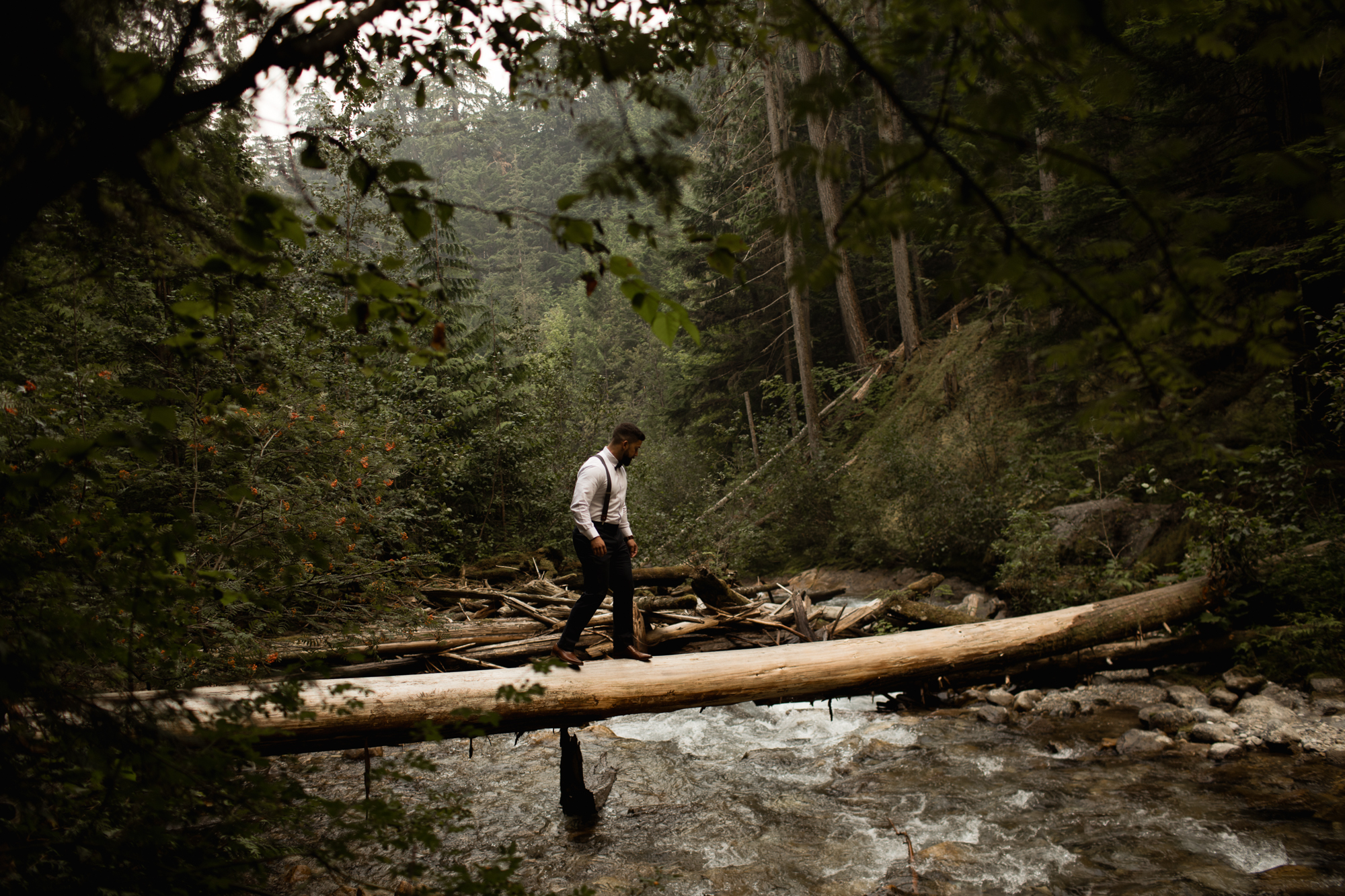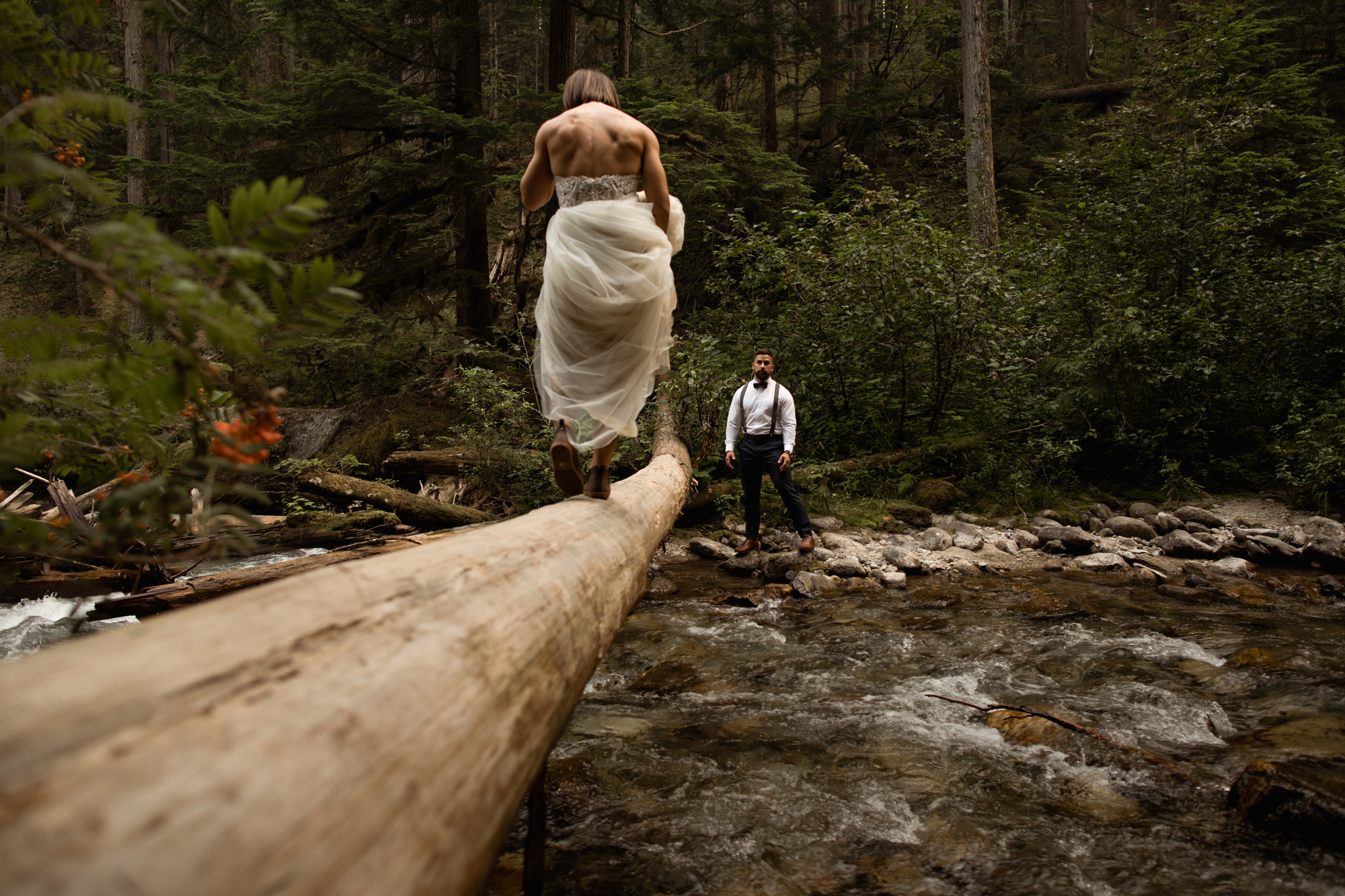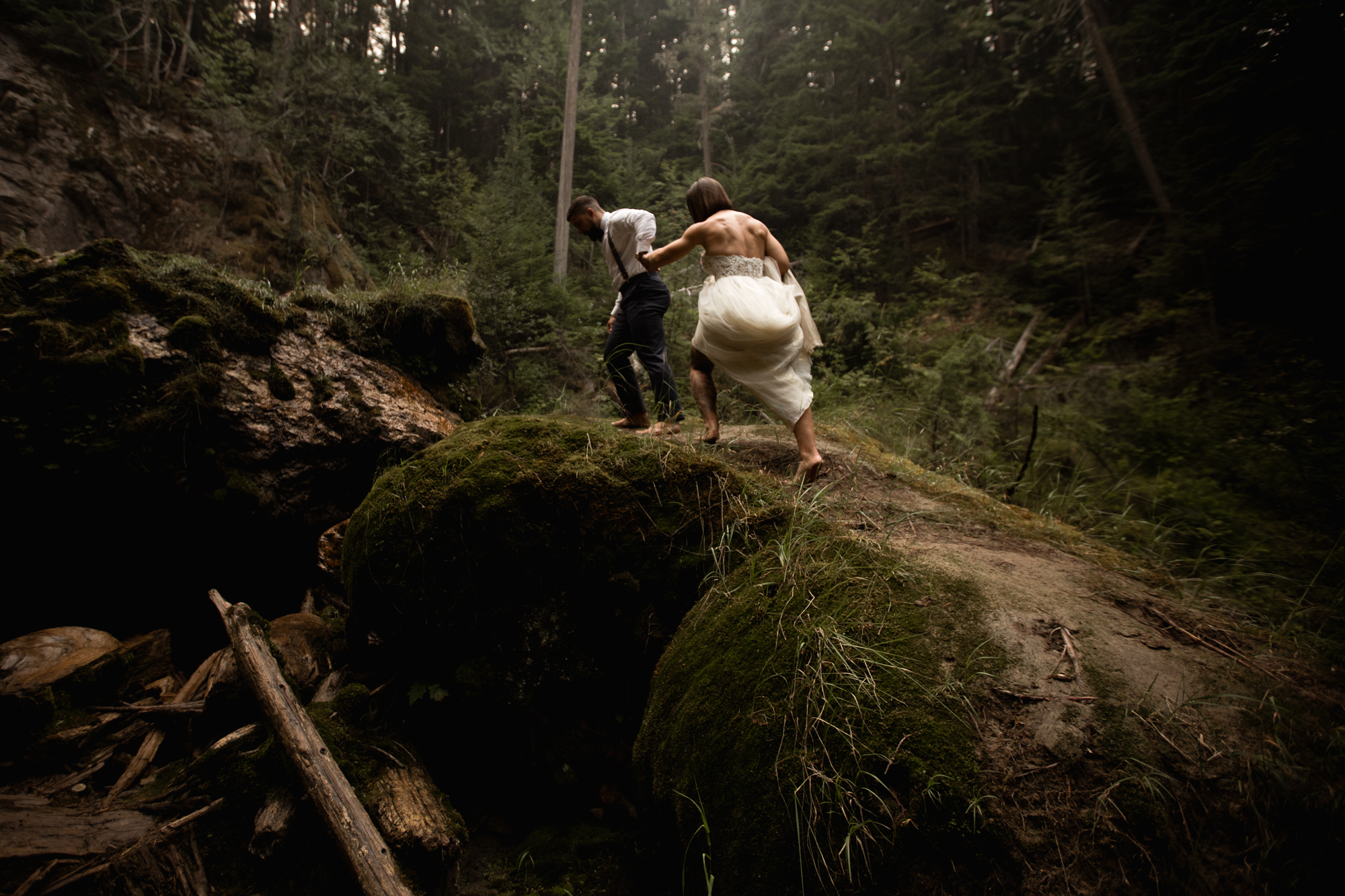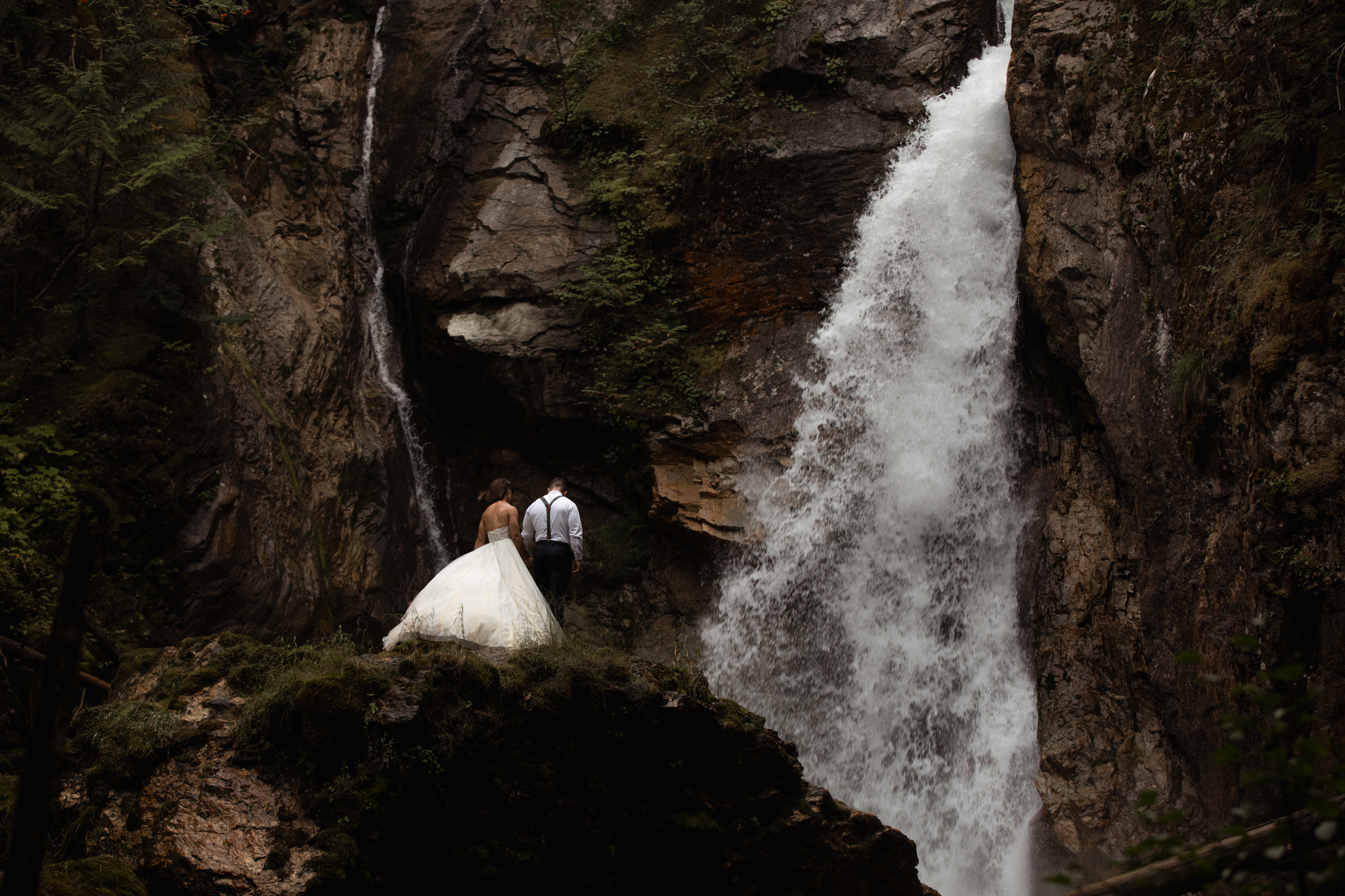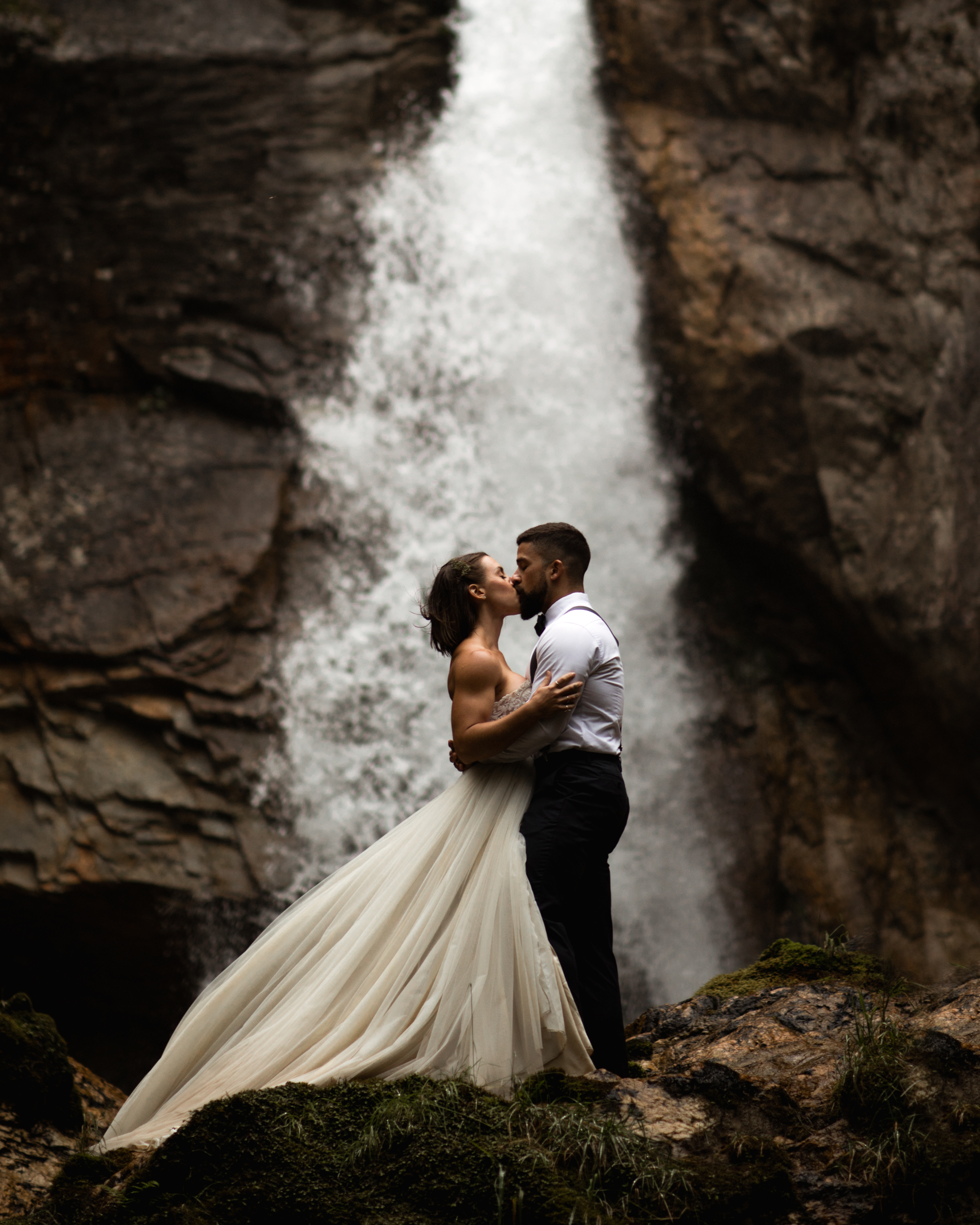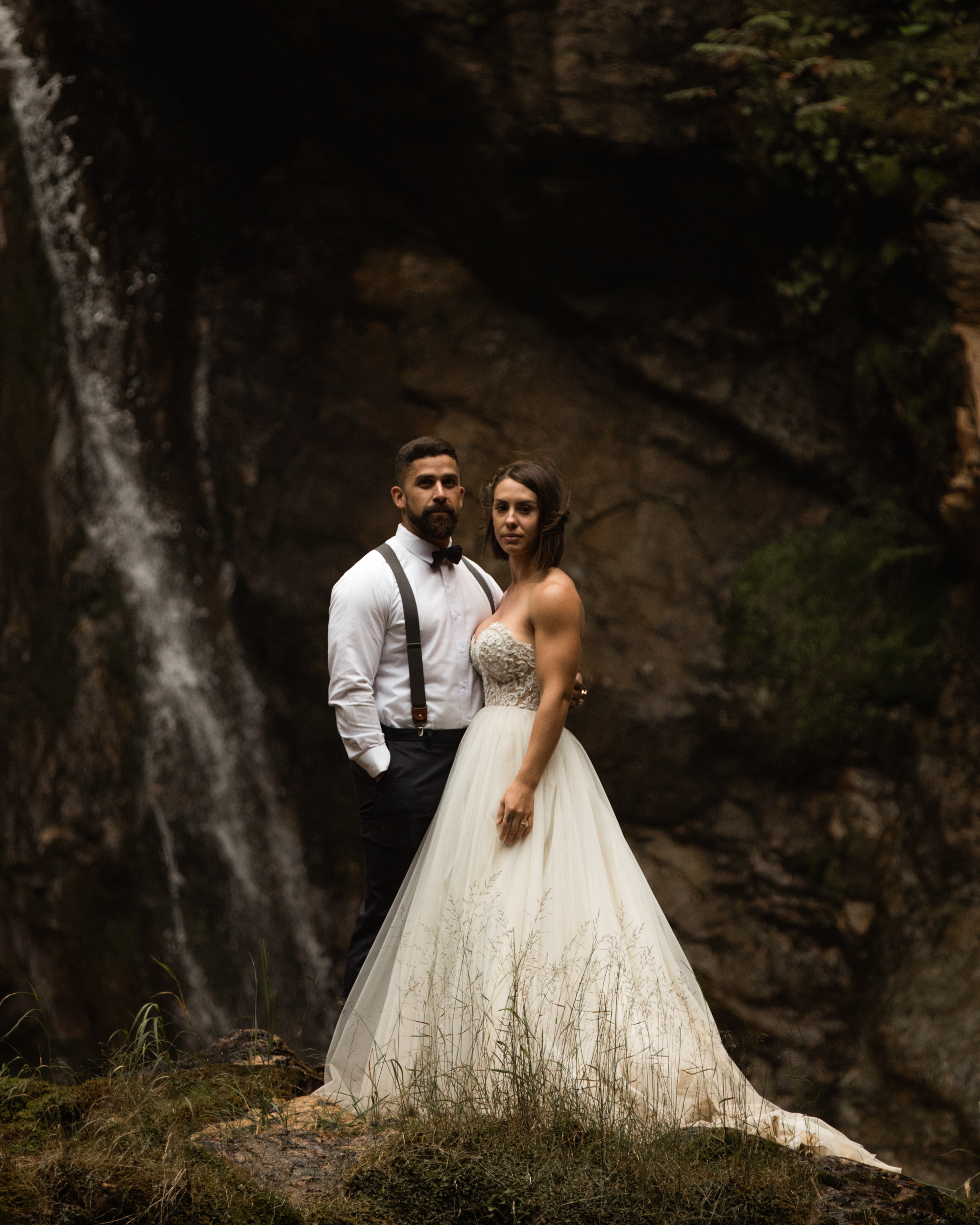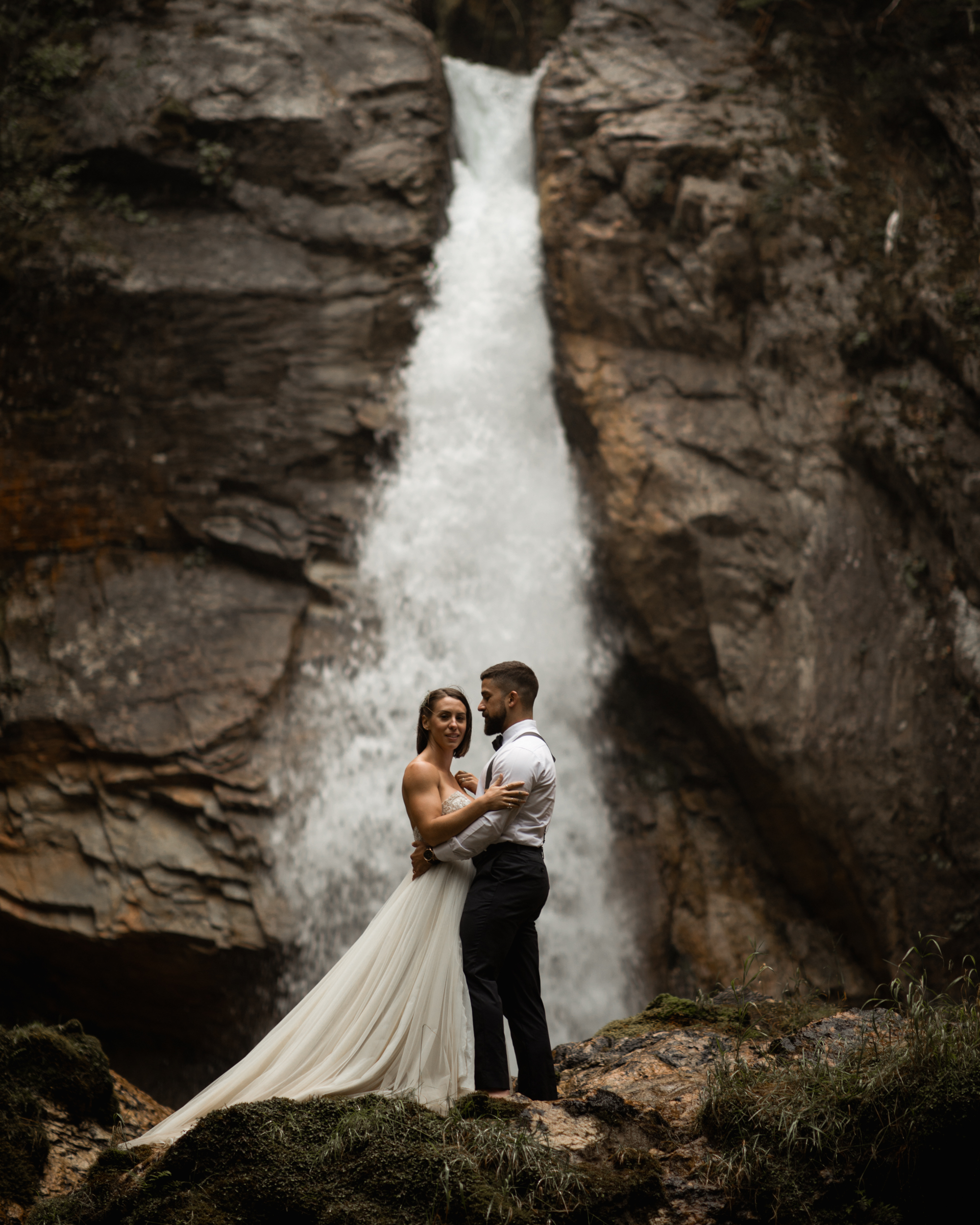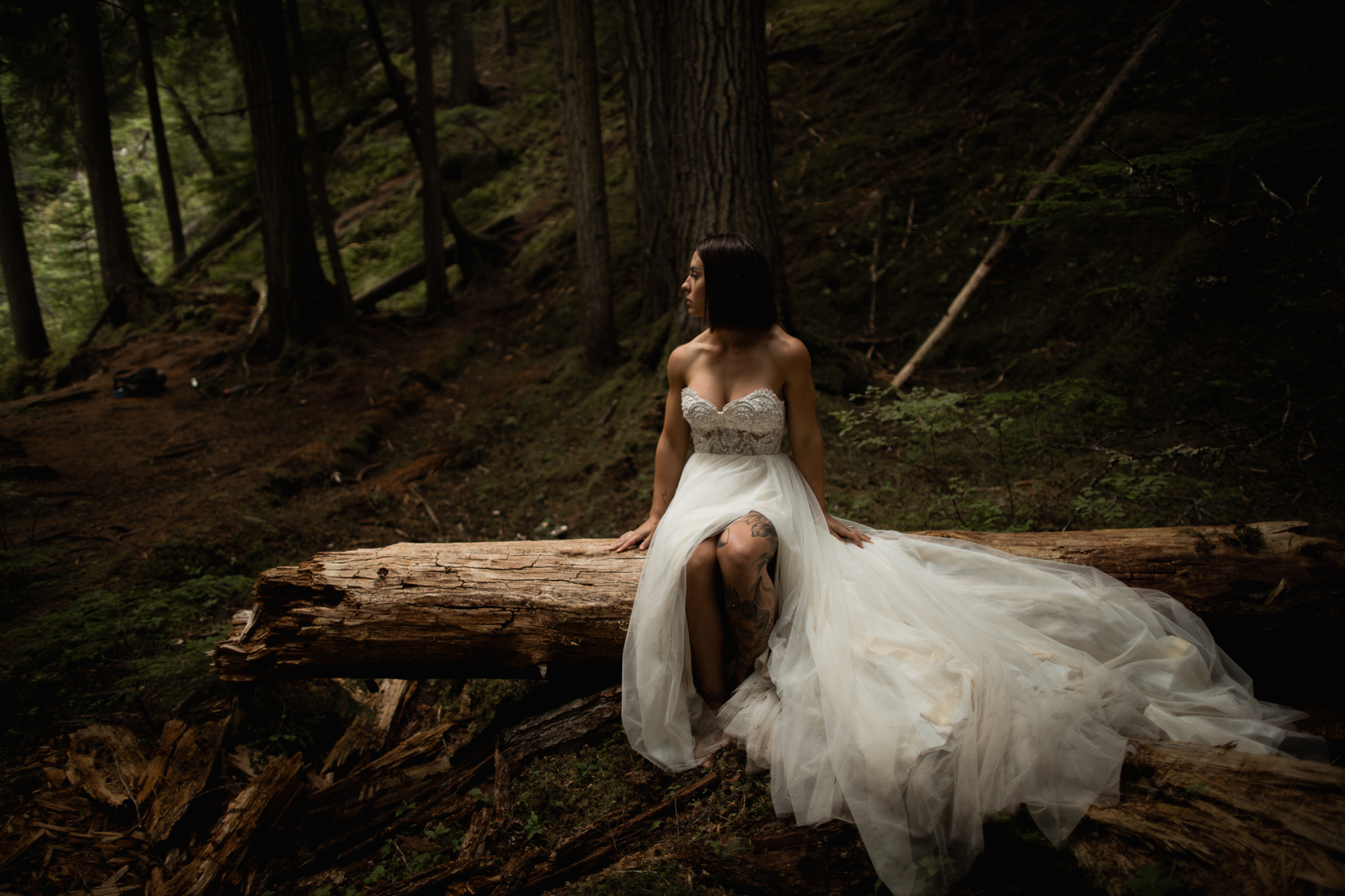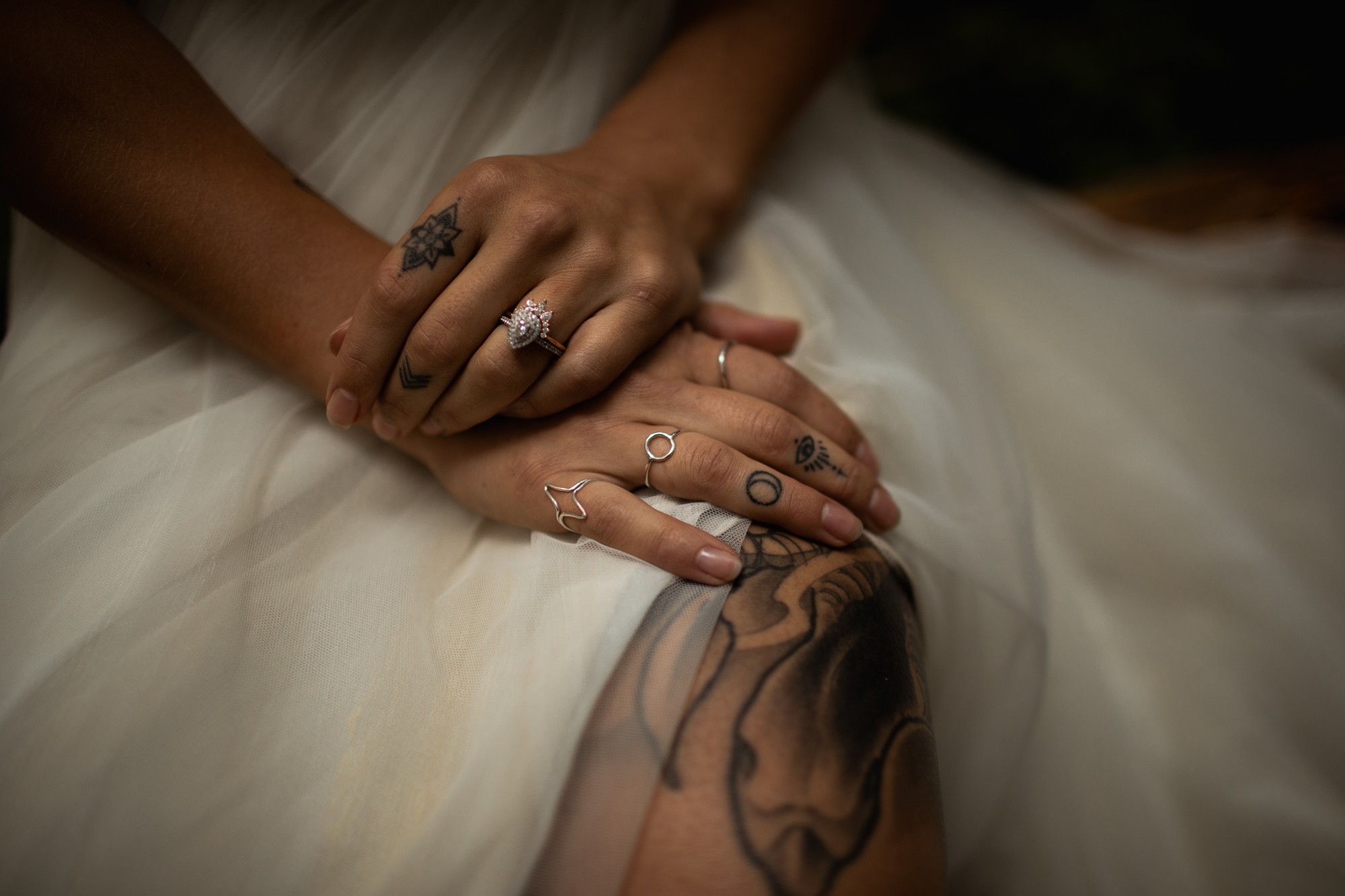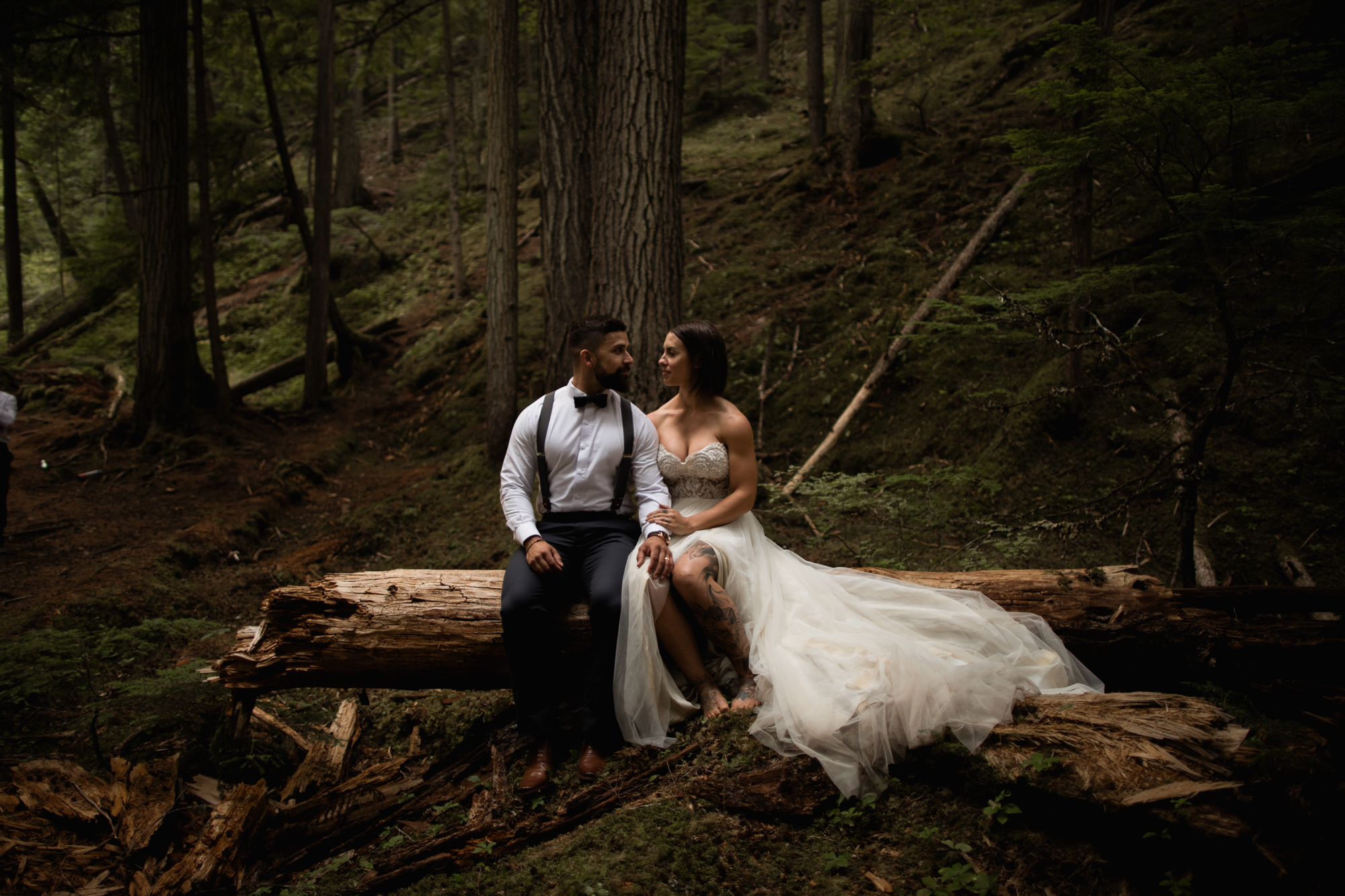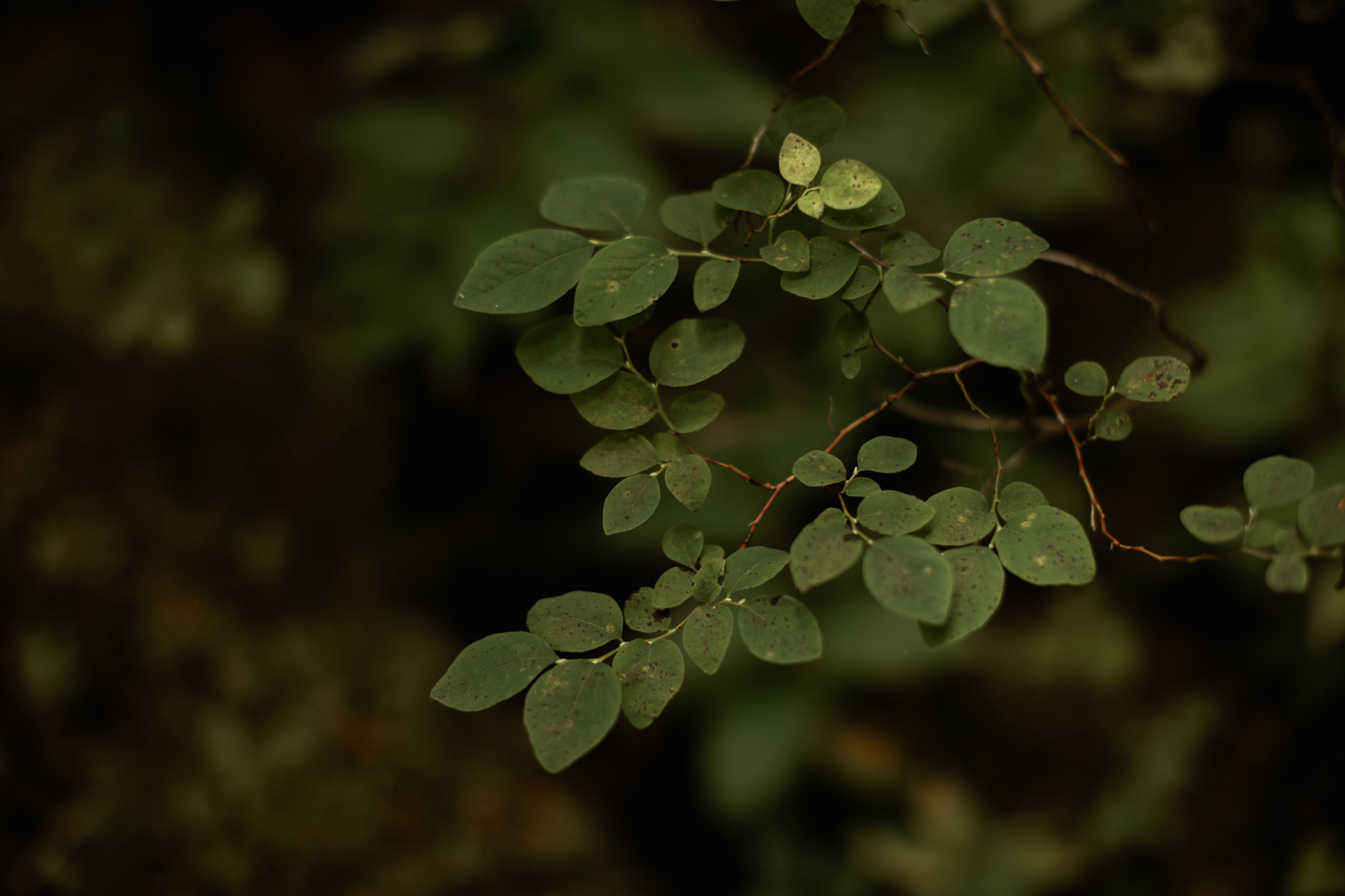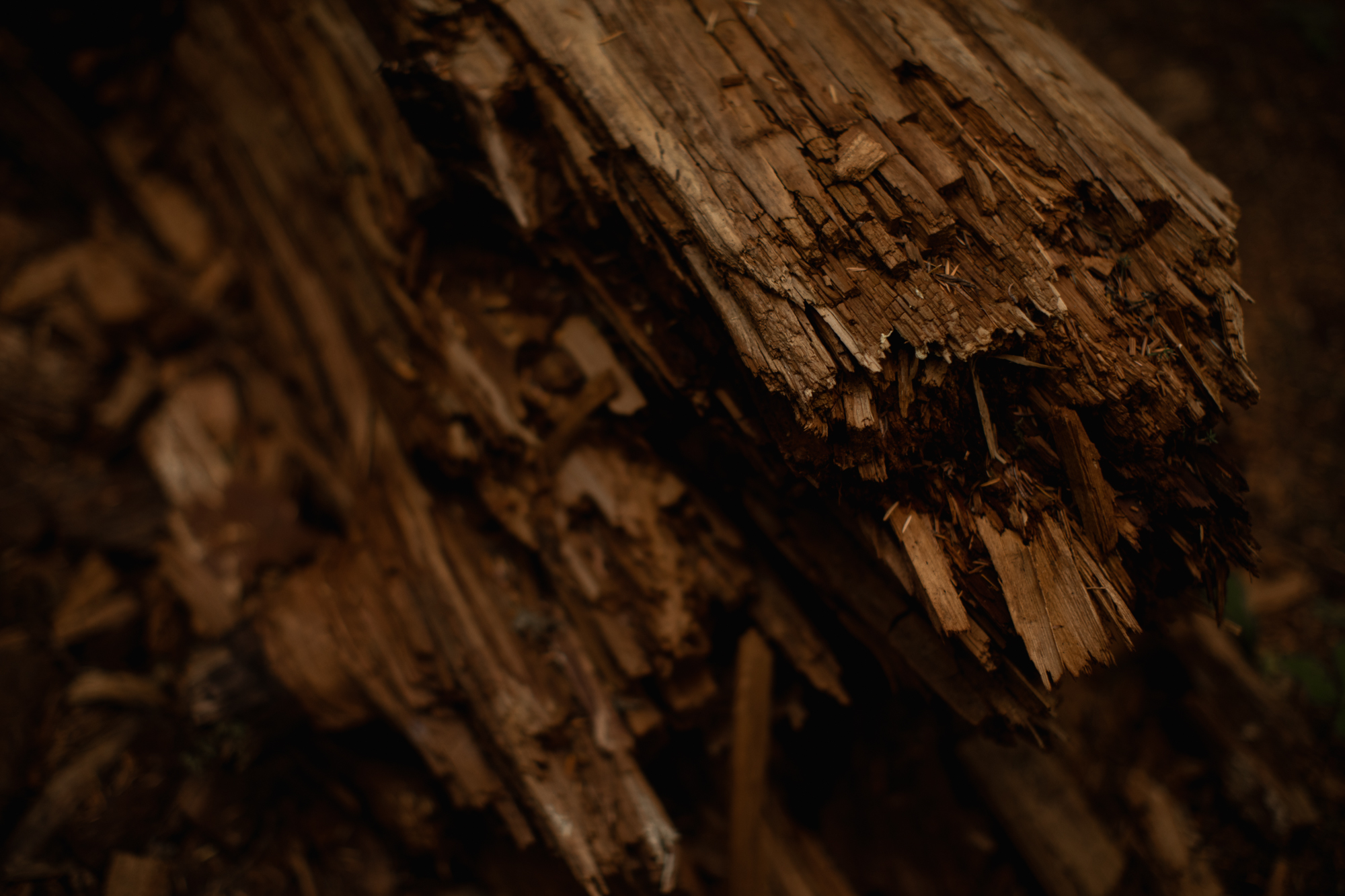 Elopement Photographers: Willow & Wolf
Cabin: The Roost, Revelstoke
Hair and Makeup: Birch and Lace Salon, Revelstoke
Commissioner: Sue Cairnie – Earth to Sky Ceremonies
Flowers: Revelstoke Florist
Videography: Zacharie Turgeon and Russell Kennedy
Wedding skirt: Chantel Lauren
Bodice: Sottero and Midgley via Sinders Bridal House
Brides engagement ring: Michael Hill
Brides wedding ring: La Maison D'Or Jewellers
Grooms wedding ring: Staghead Designs
Bridal accessories: Strut Jewelry via JV Studios
Enjoy this Revelstoke BC waterfall elopement? See more stories like this one below

Jocelyn and Matt – Banff Climbing Elopement

Mariah and Cole – Kananaskis Hiking Elopement