Banff Engagement Photographers

Heidi & Dave
Kananaskis Mountain Top Sunrise Engagement
The alarm went off at 2 a.m. and we quickly made a coffee before setting out on our Kananaskis mountain top sunrise engagement session. We pulled up to the trail head after a long drive on a dirt road through the mountains. It was dark and rainy when we tied up our hiking boots getting ready for our 20km round trip. We immediately clicked with Heidi and Dave. We were laughing instantly as we joked about how only crazy people would sign up for this kind of type two fun with barely any sleep. The wind got stronger as we got closer to ridge and we we all questioning how much further we should go if it continued to get worse. When you're hiking up in the rain and you can't even see the mountains around you, there comes a point when you start to wonder if you will even see a view from the top.
Why Getting up for Sunrise is Always Worth it.
We pushed on, with Marshall the mountain dog by our sides. As we hiked higher, we began to see the shapes of the mountains appear around us, revealing the most beautiful view.  The clouds began to light up towards the east as the sun flickered on the low clouds above us. Heidi changed into a beautiful dress that matched the sky almost too perfectly. They shivered and braved the cold together as the wind whipped the clouds all around us.  We had a little break to warm up with a much needed coffee and Bailey's on the summit. There is something so peaceful and beautiful about watching the day begin from the top of a mountain. Definitely an experience you will never forget. 
Hiking in Kananaskis Country
Kananaskis has to be one of our favourite places to go hiking. A network of parks just outside of Calgary at the foothills of the Canadian Rockies. This area has endless trails to explore whether you choose to hike, bike, climb, or even ski in the winter. If you're from Calgary and you like hiking, there's a good chance your out in Kananaskis Country on the weekends. Heidi and Dave are from Edmonton and their favourite place to explore is around the Abraham Lake area. There is a similar feel of extreme beauty and isolation between these two wild places. They had planned a camping weekend in Banff National Park for the weekend and we were so excited to show them one of our favourite hikes in the area to celebrate their engagement. We loved every minute of this adventure session with Heidi and Dave and hope you enjoy a look into their story. It may have been an early start, but I'm sure you'll agree from the photos that it was totally worth it!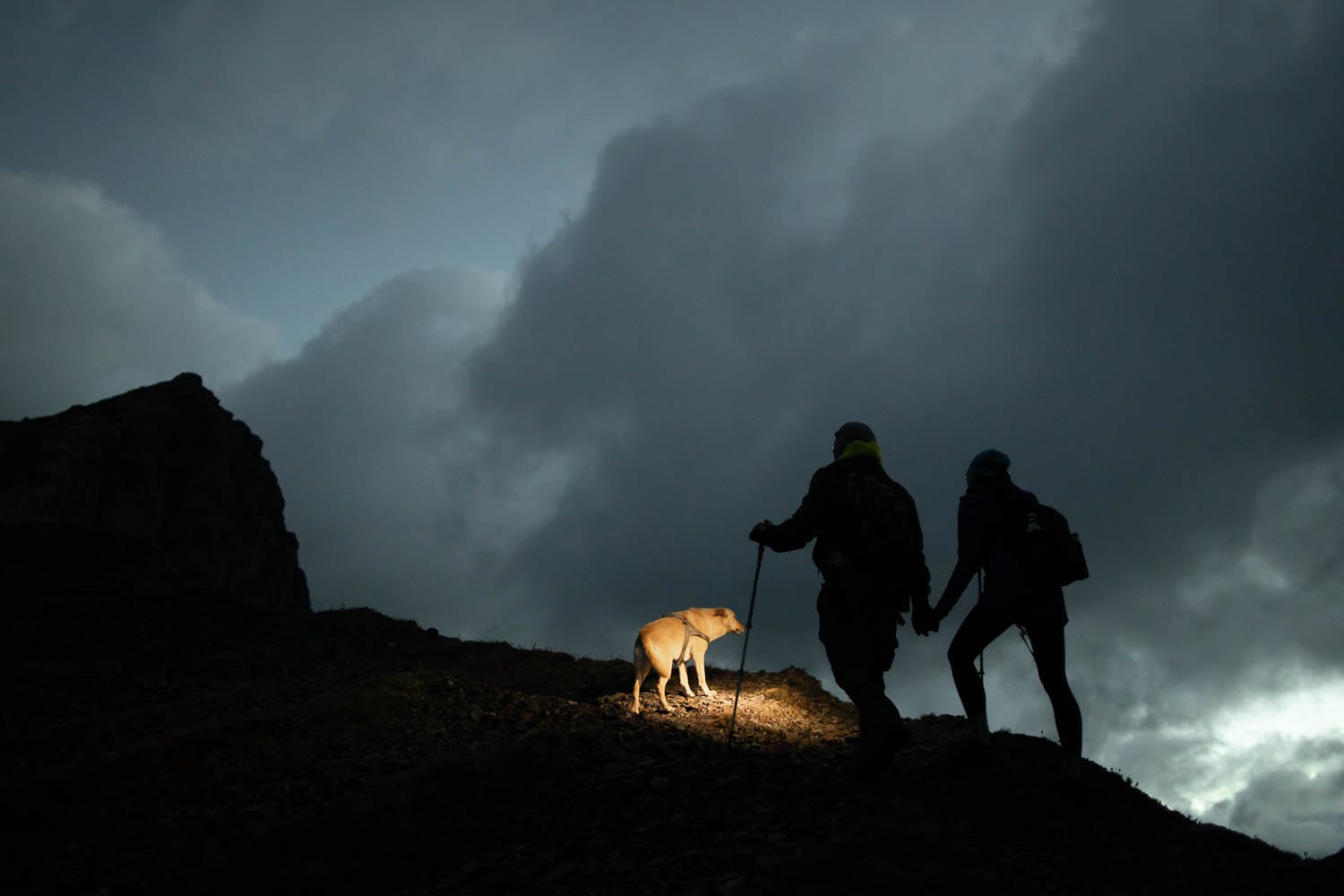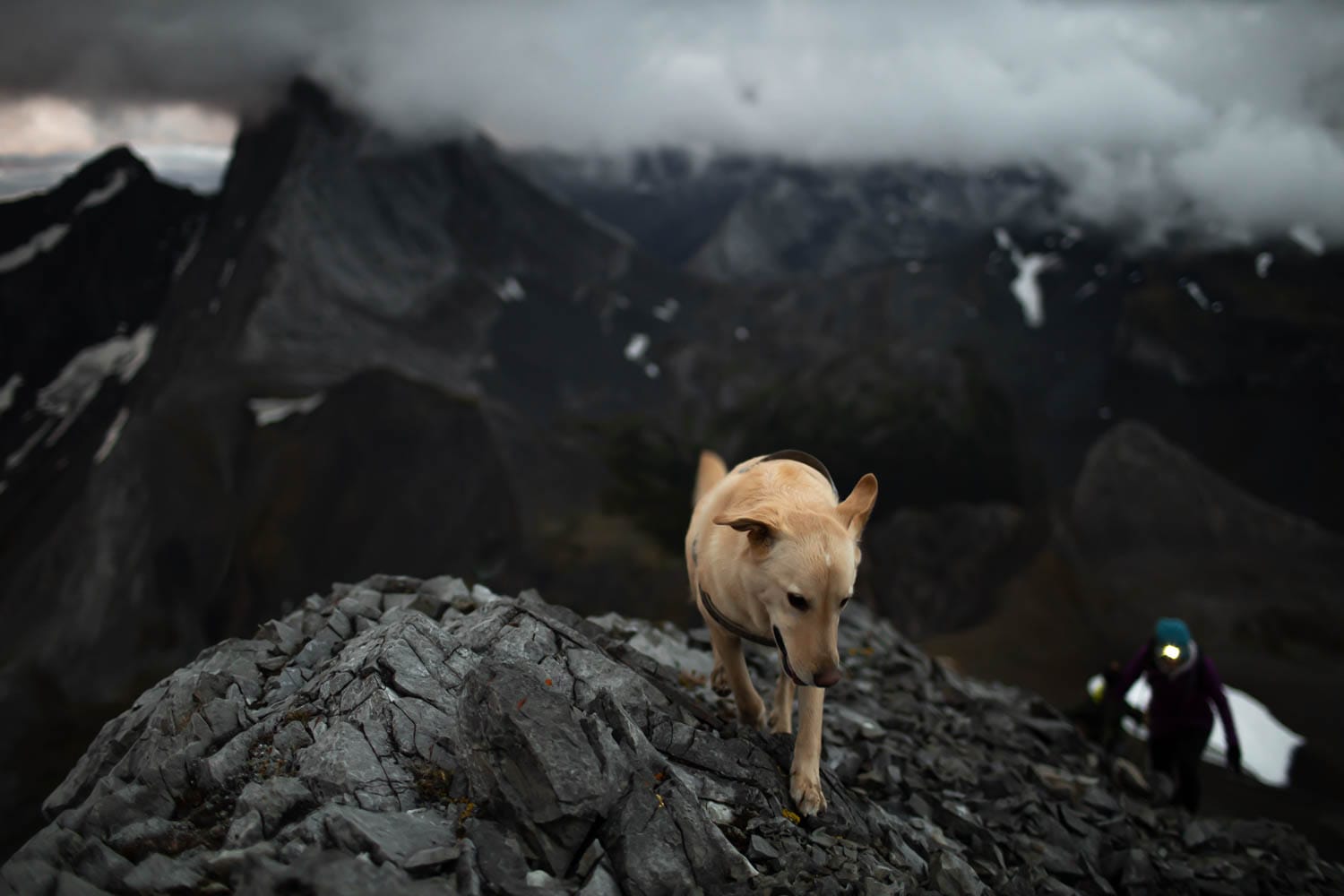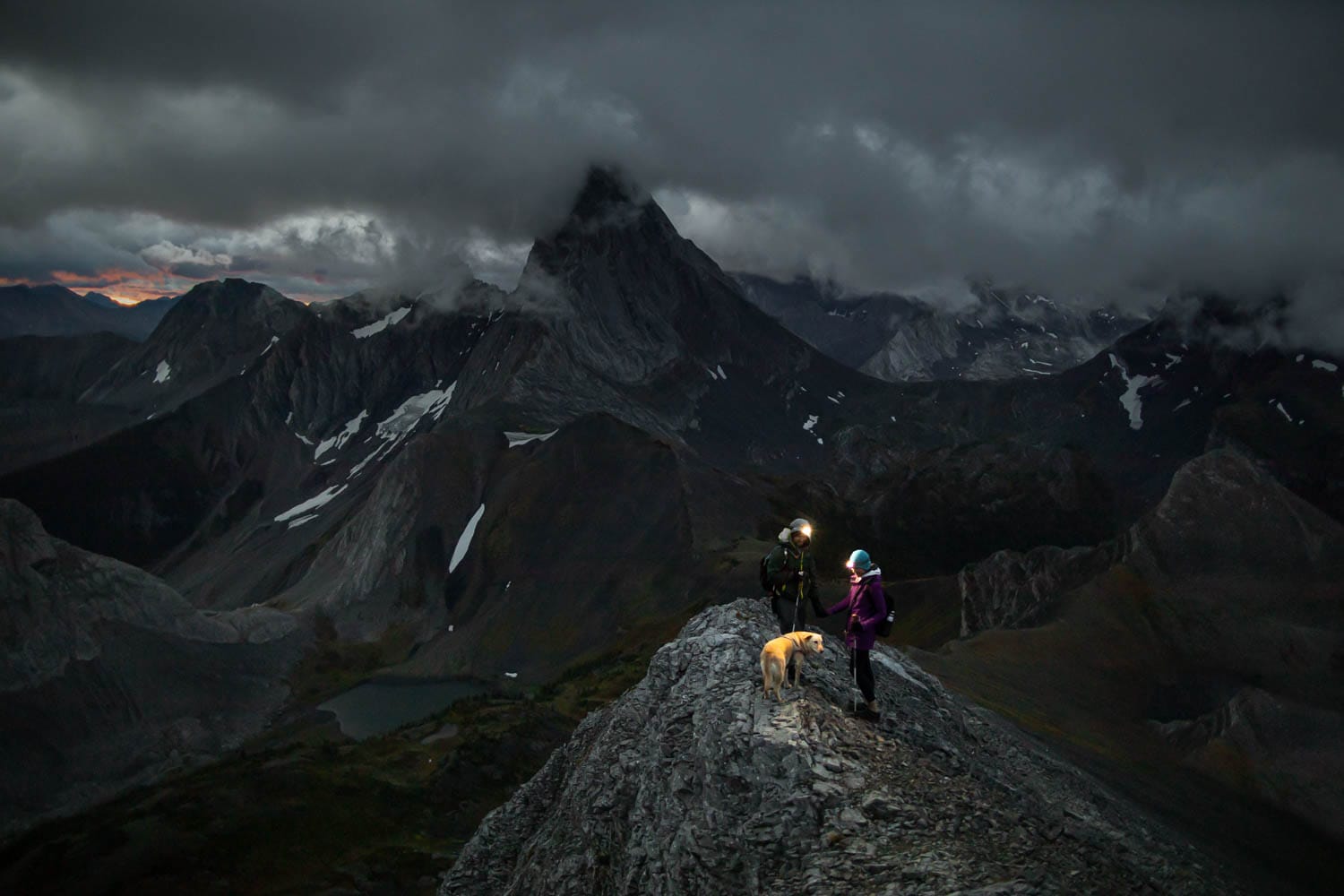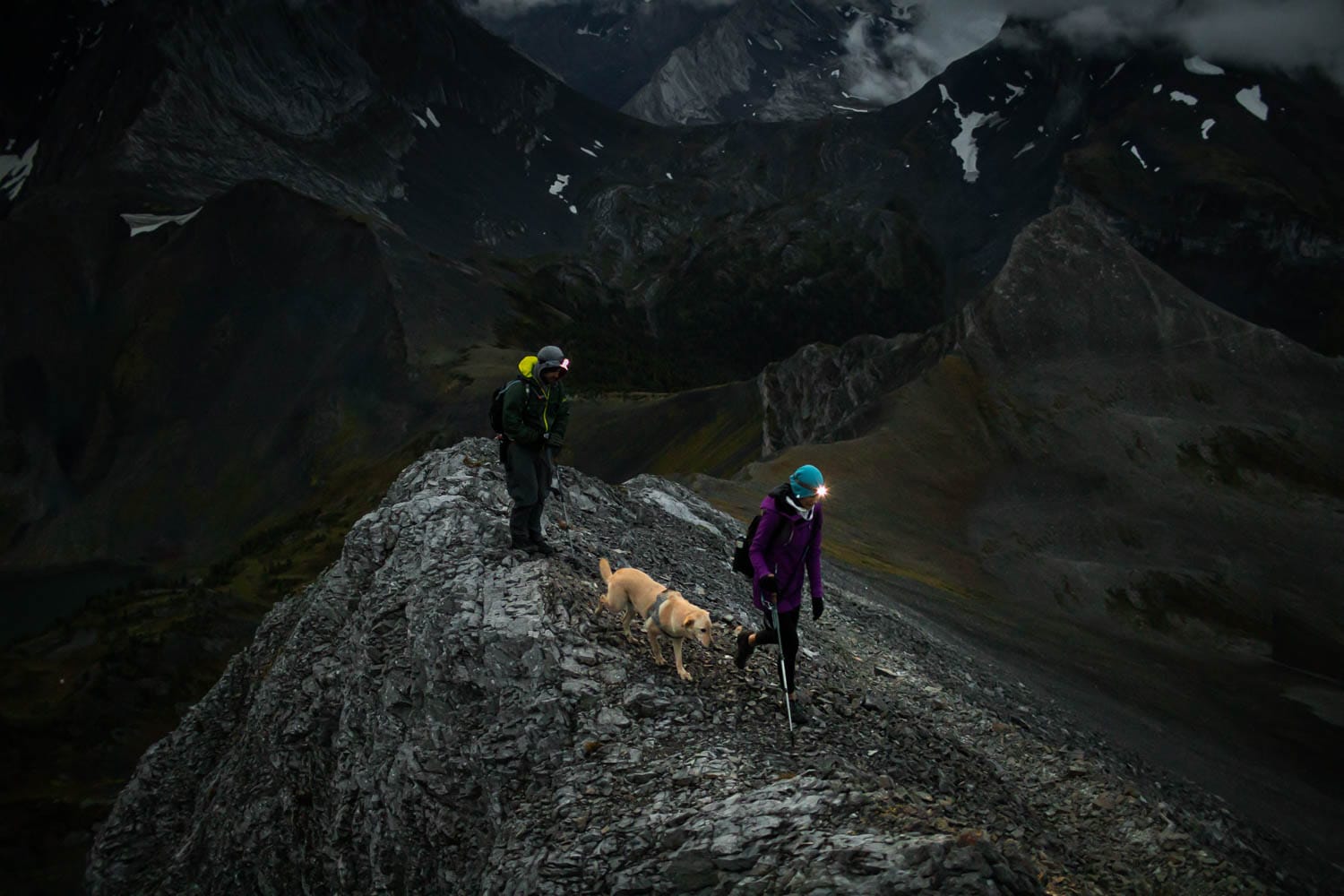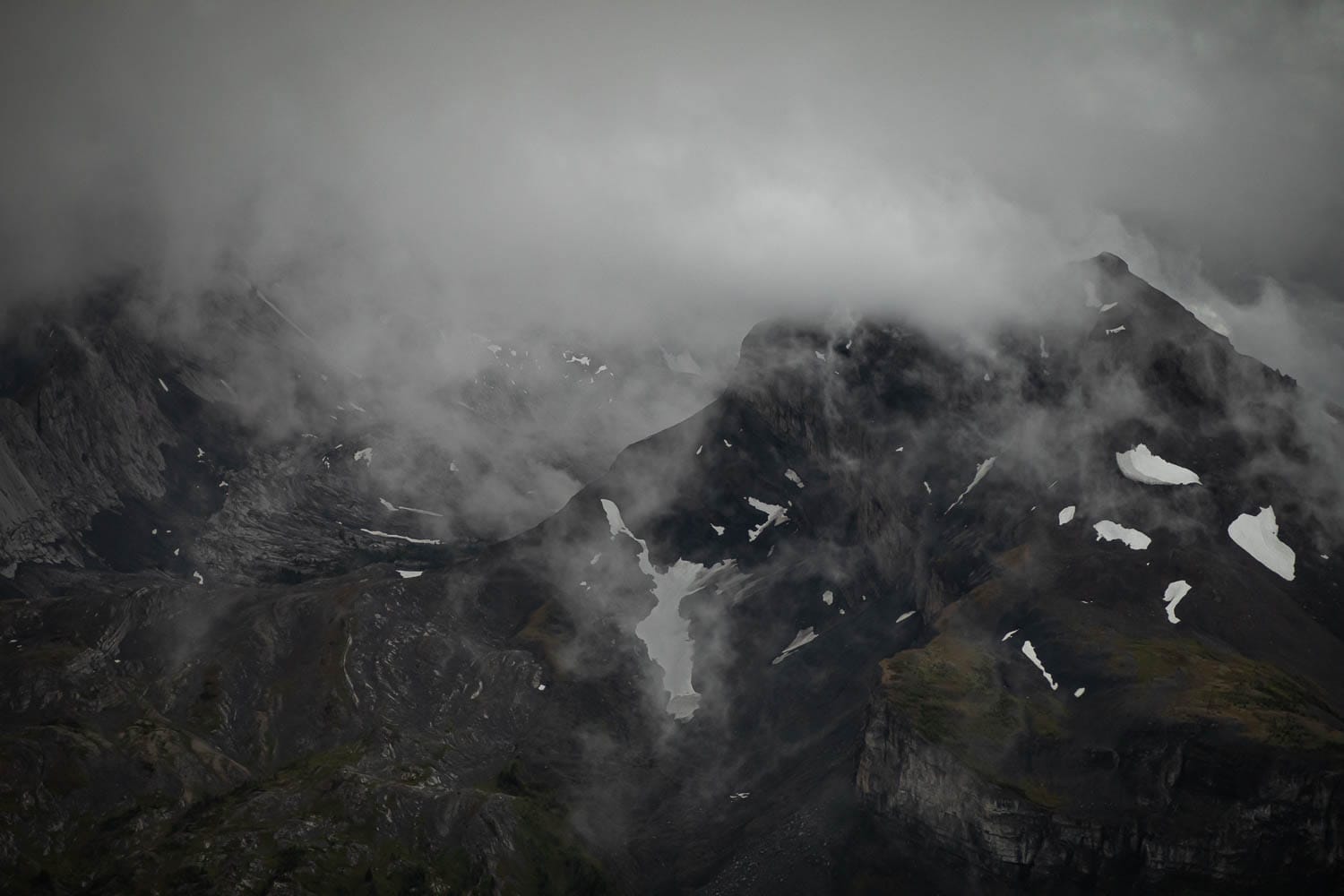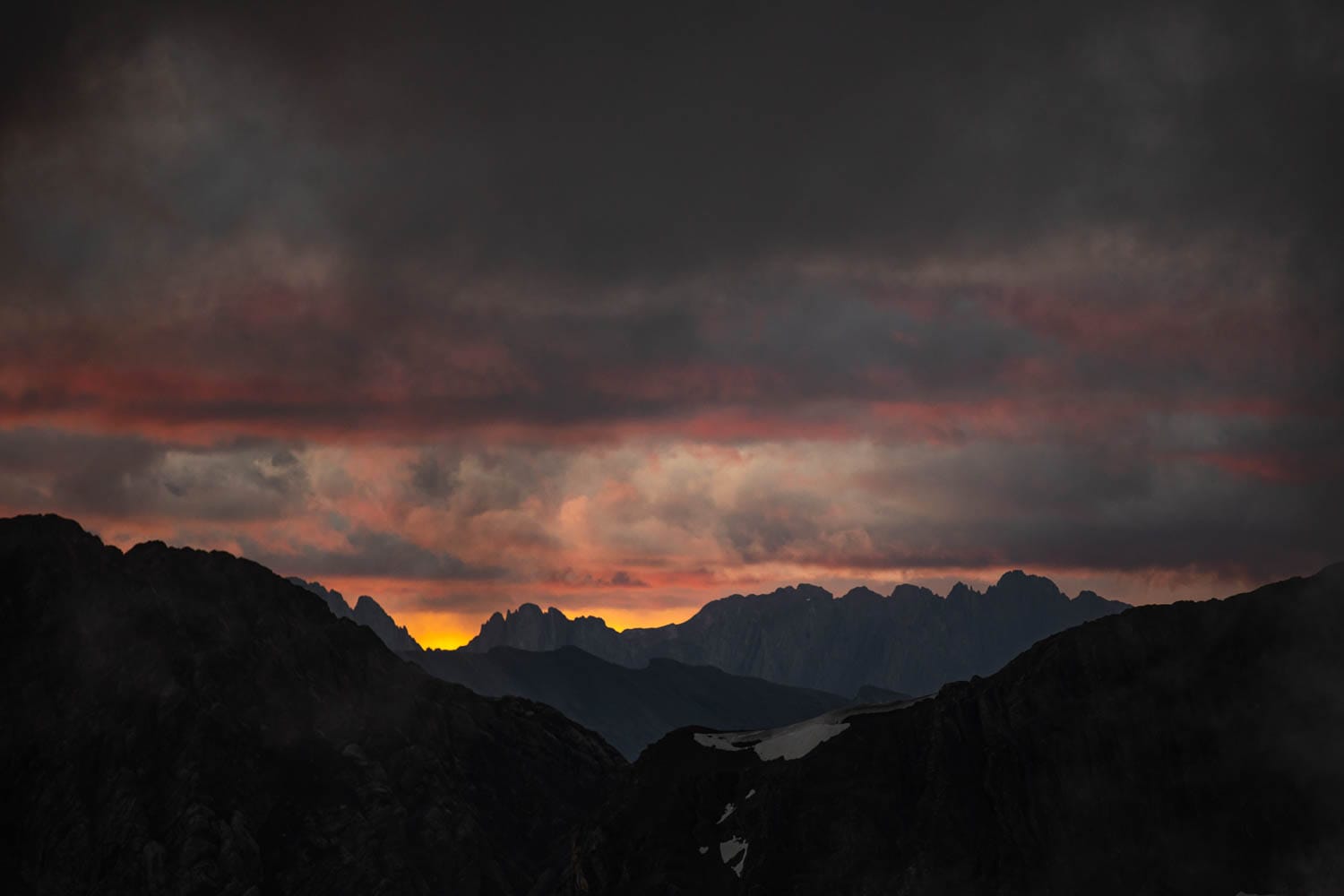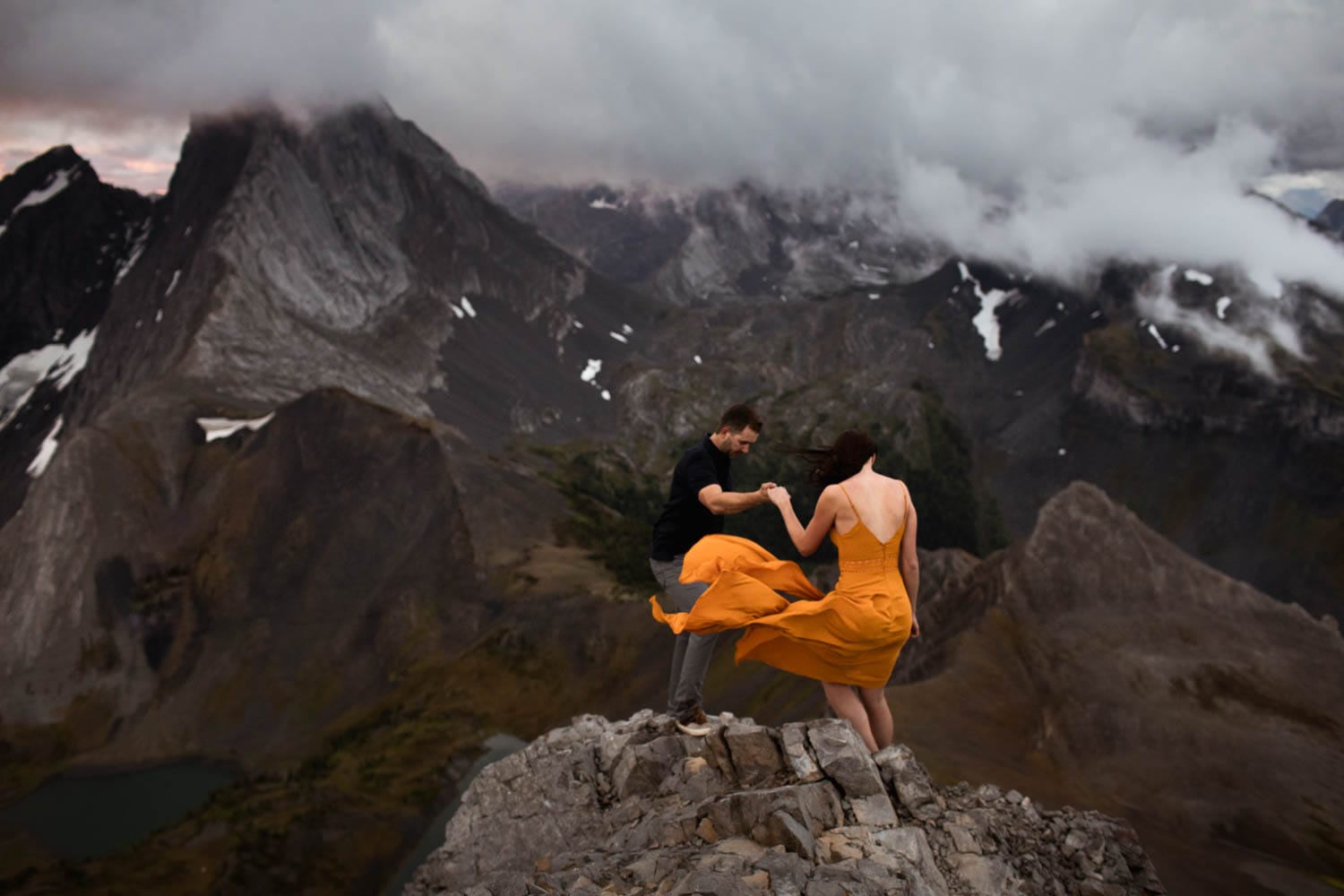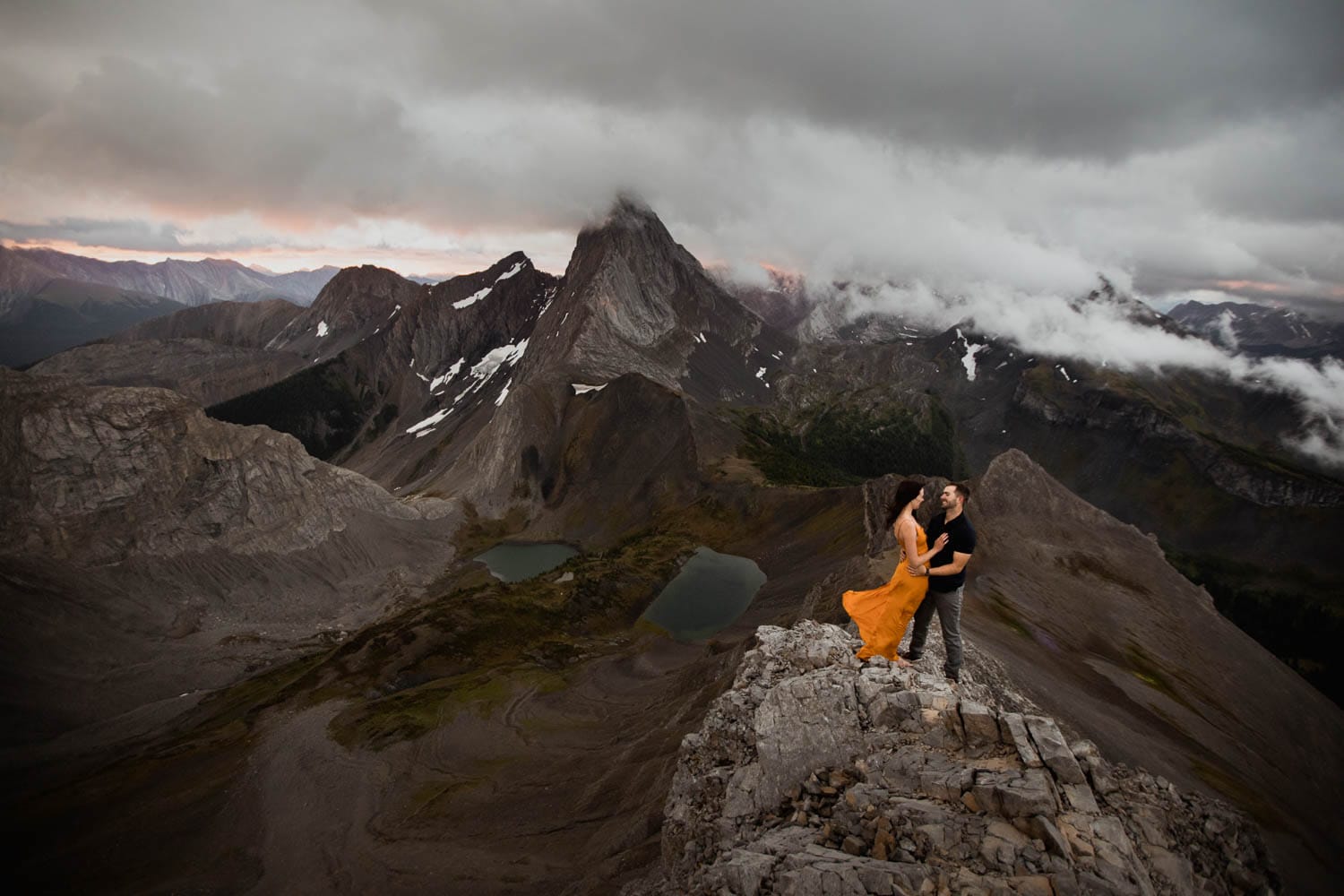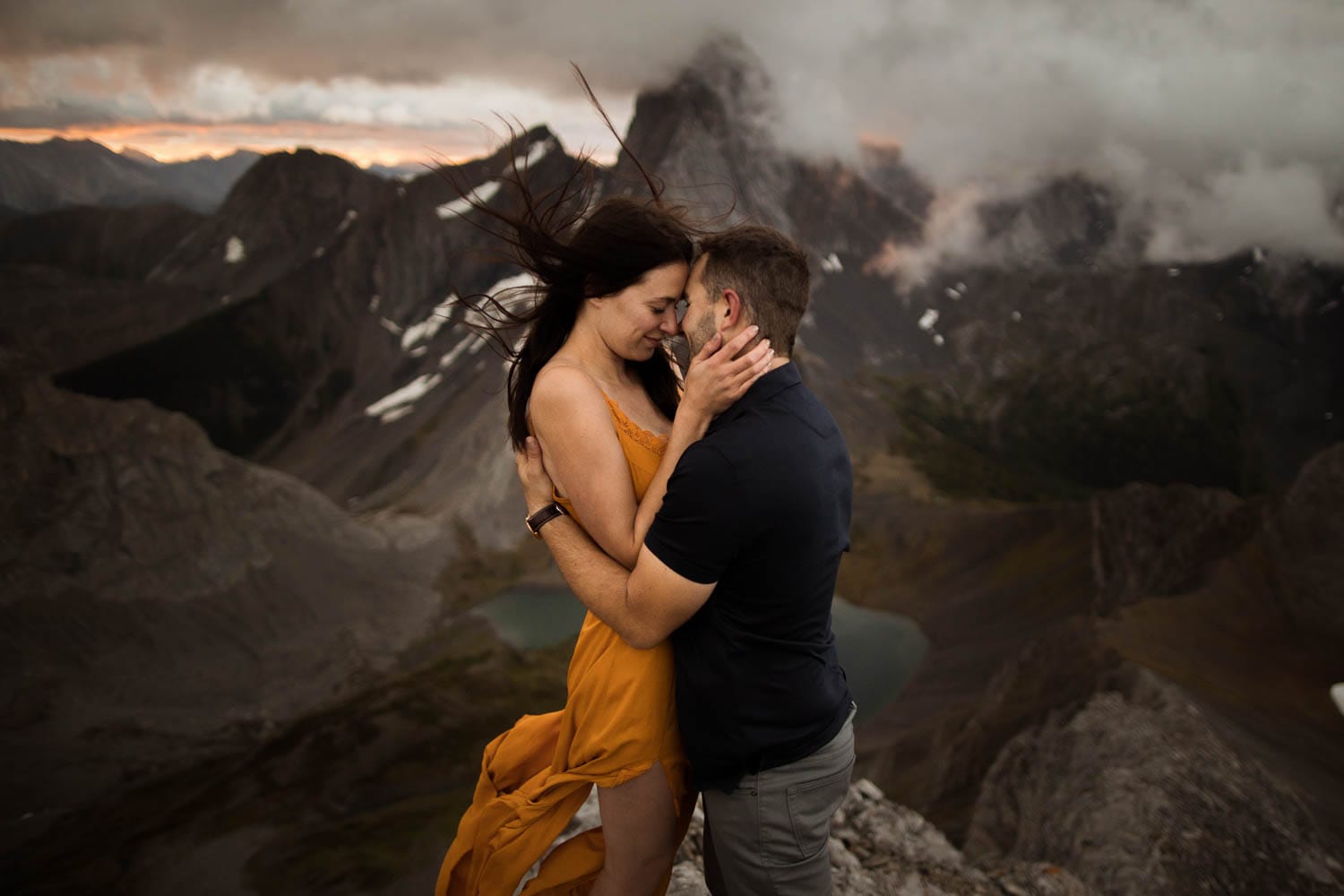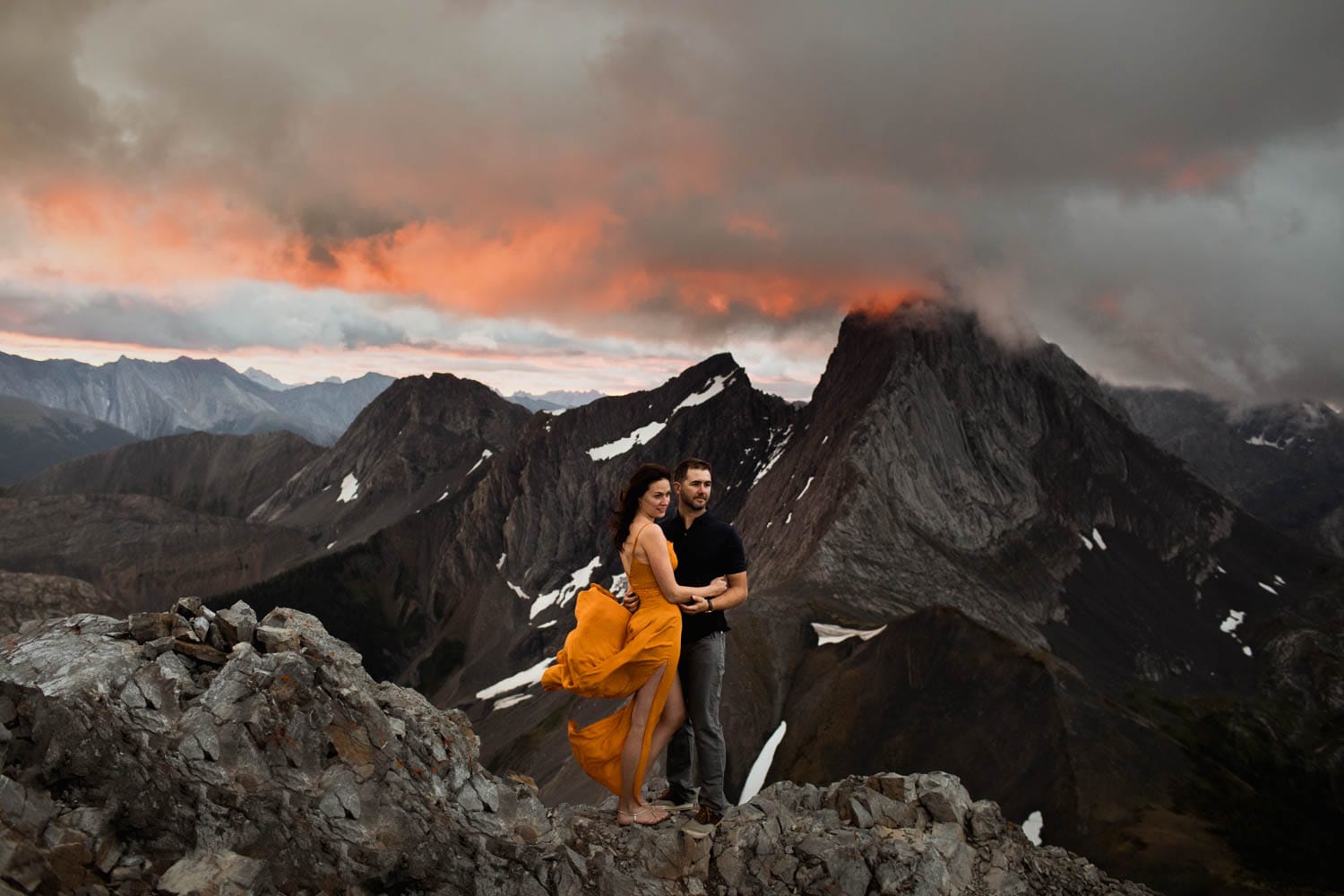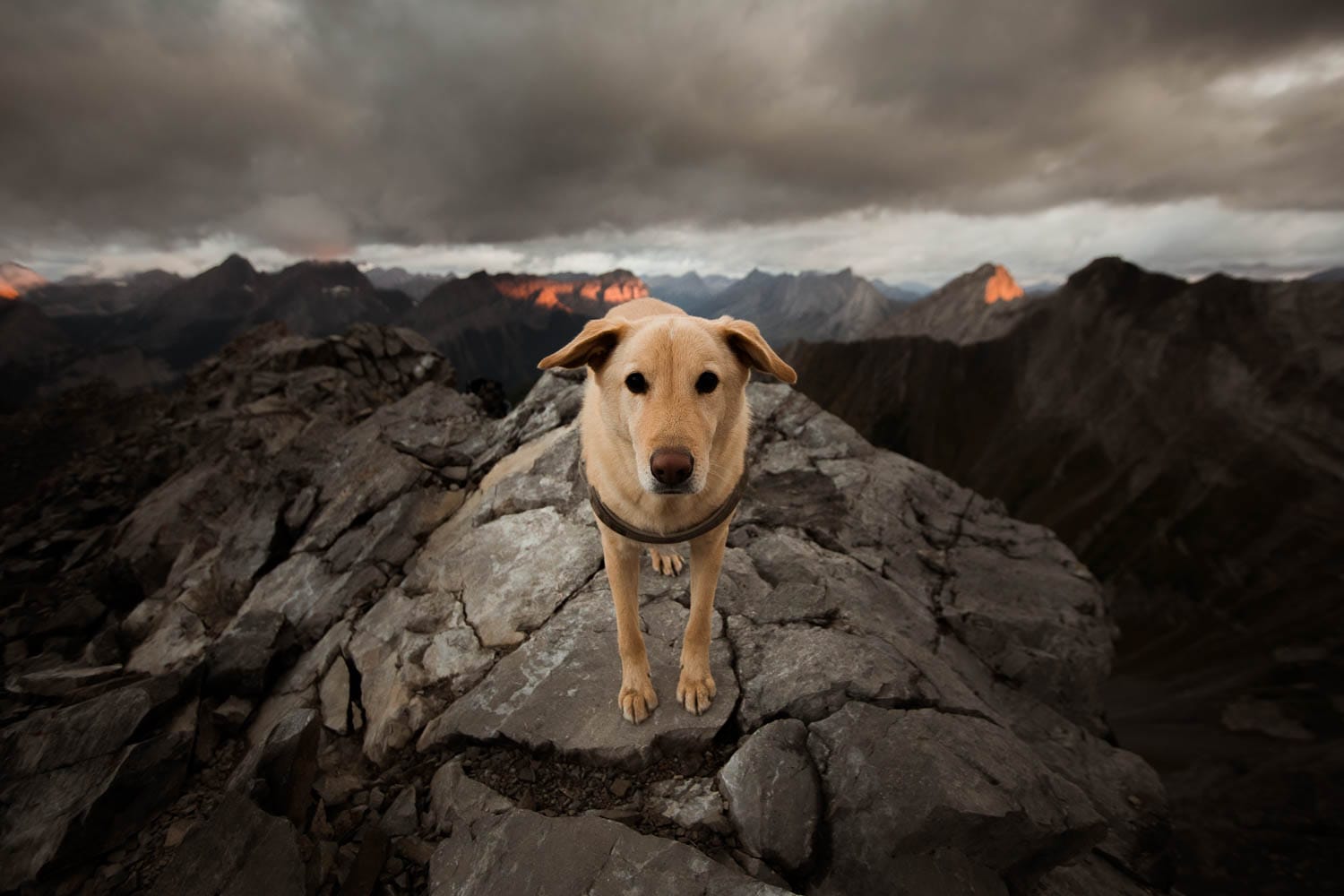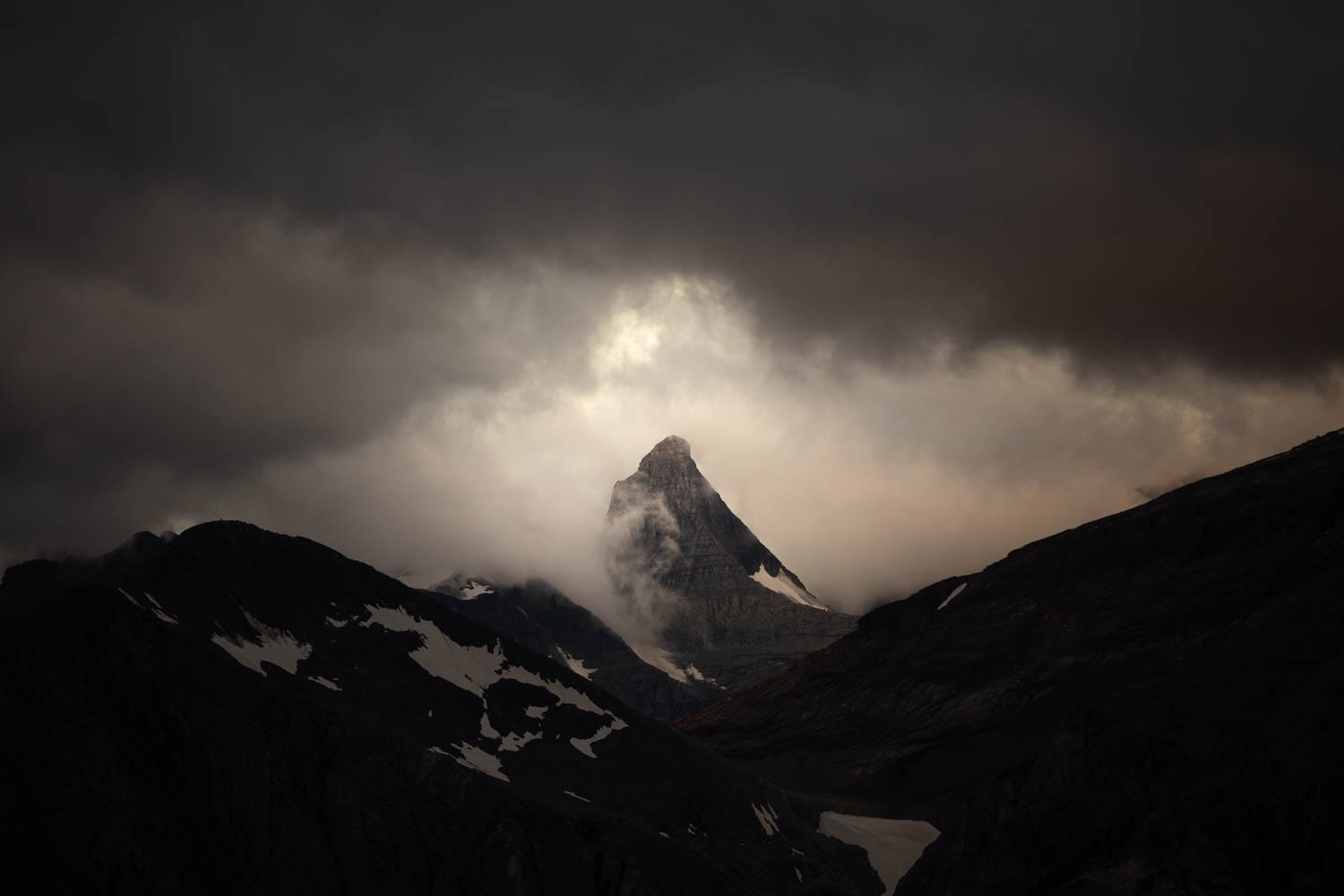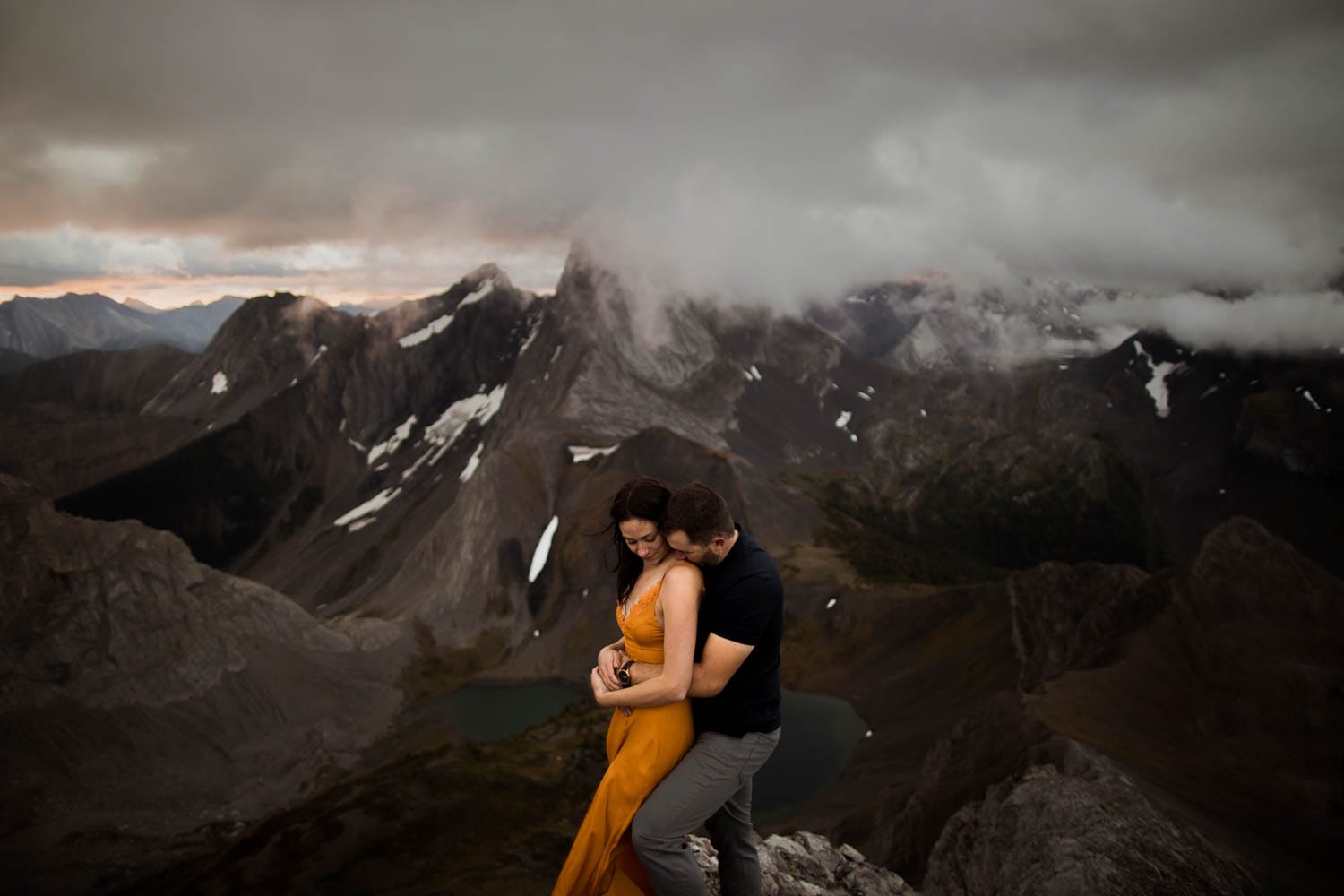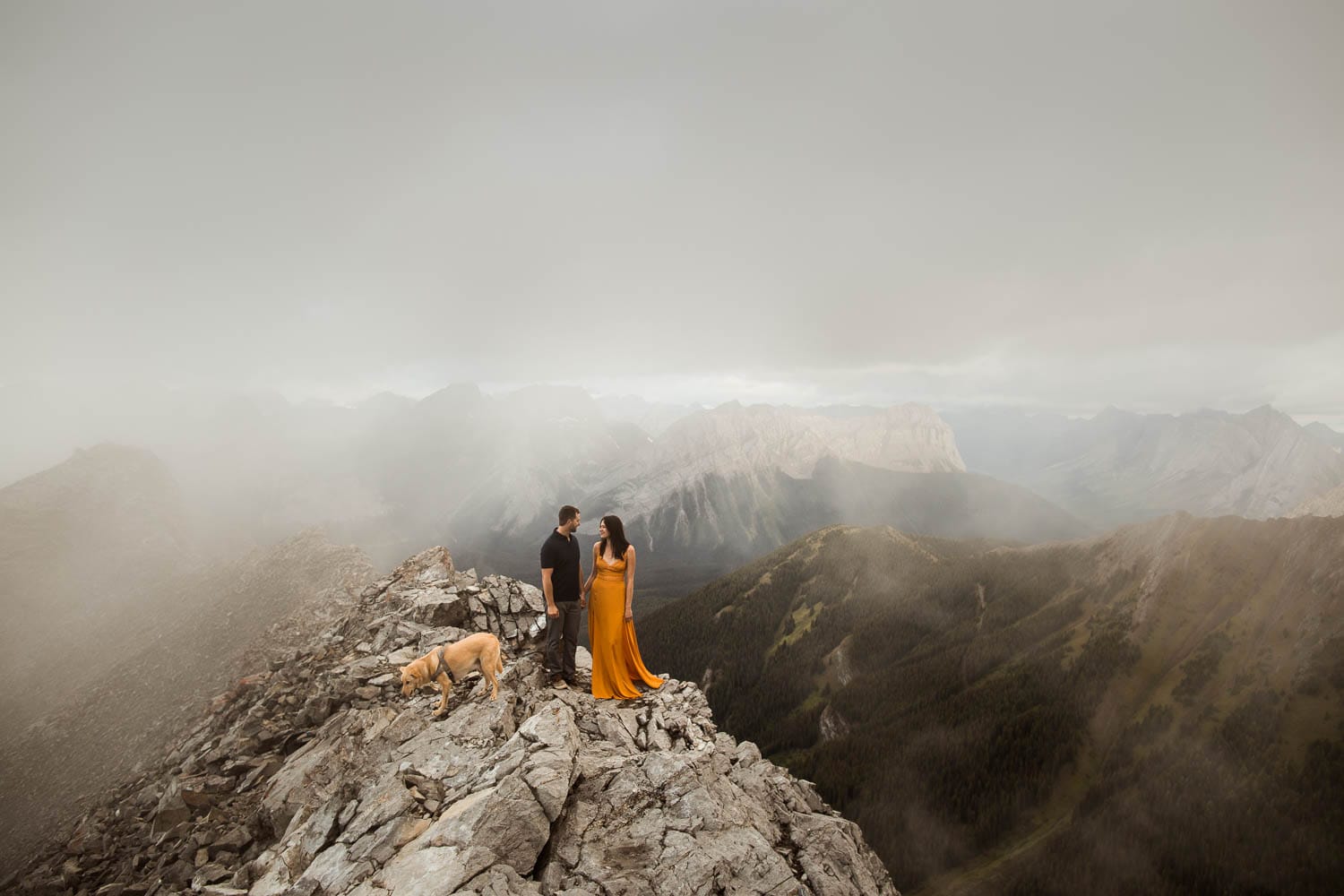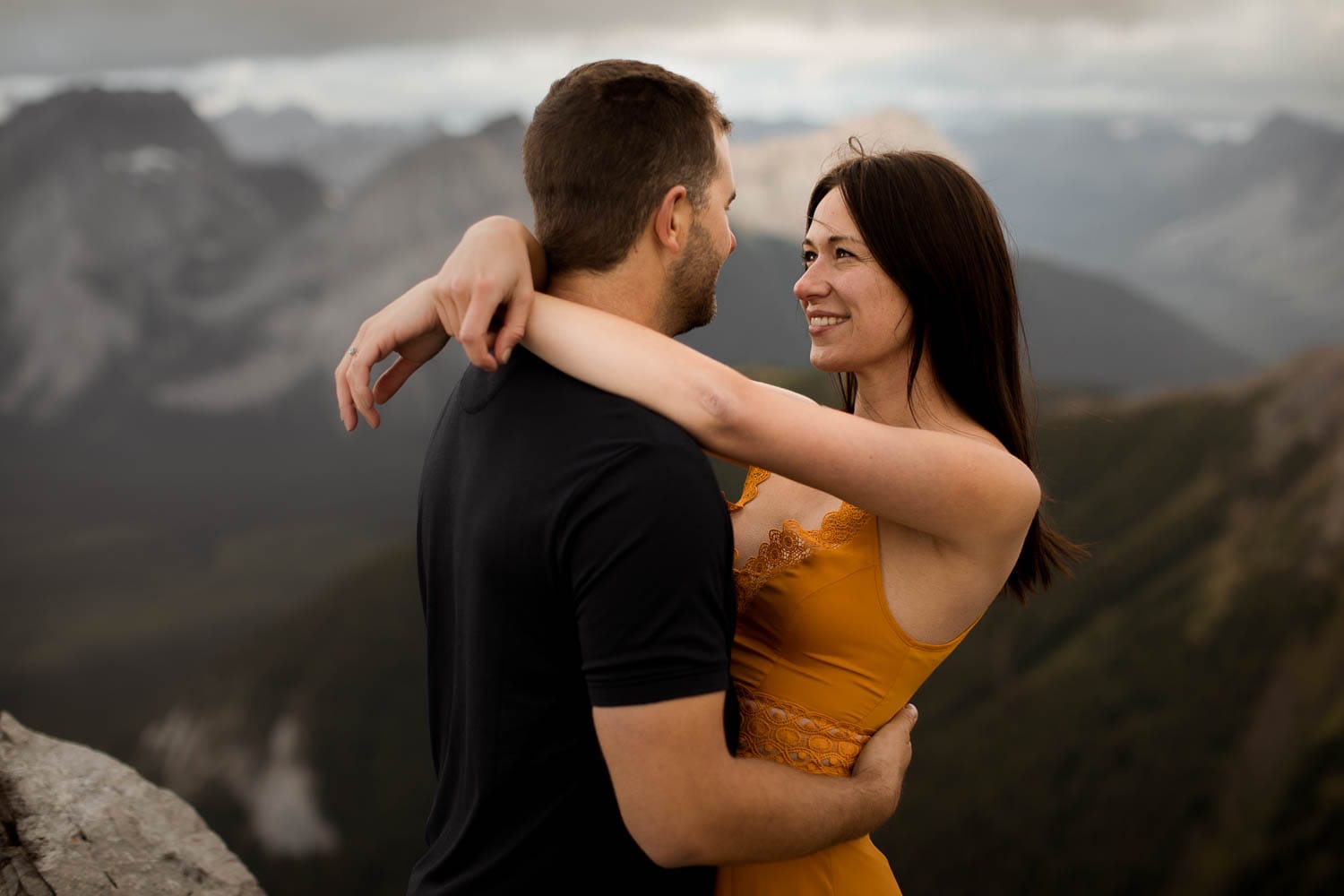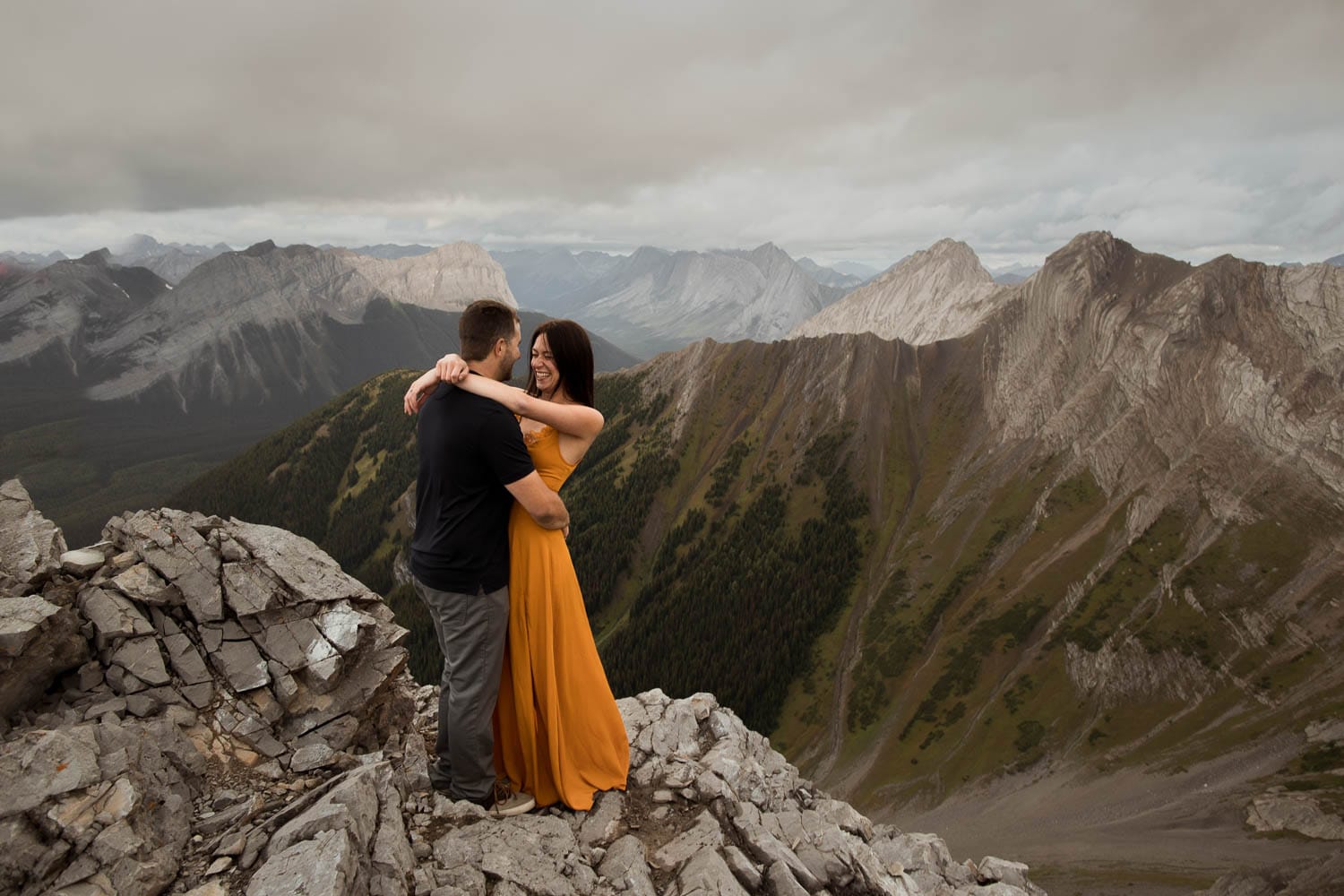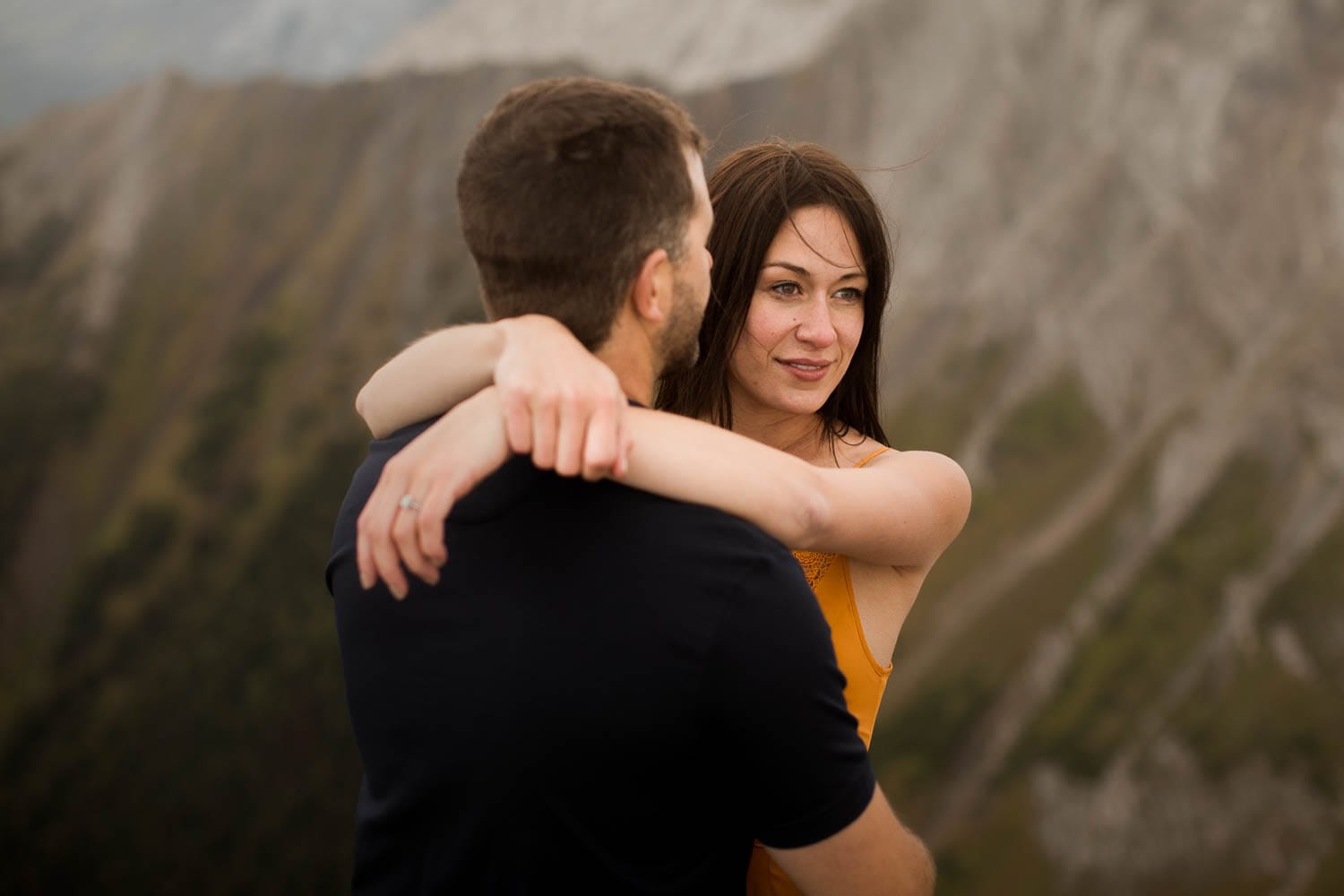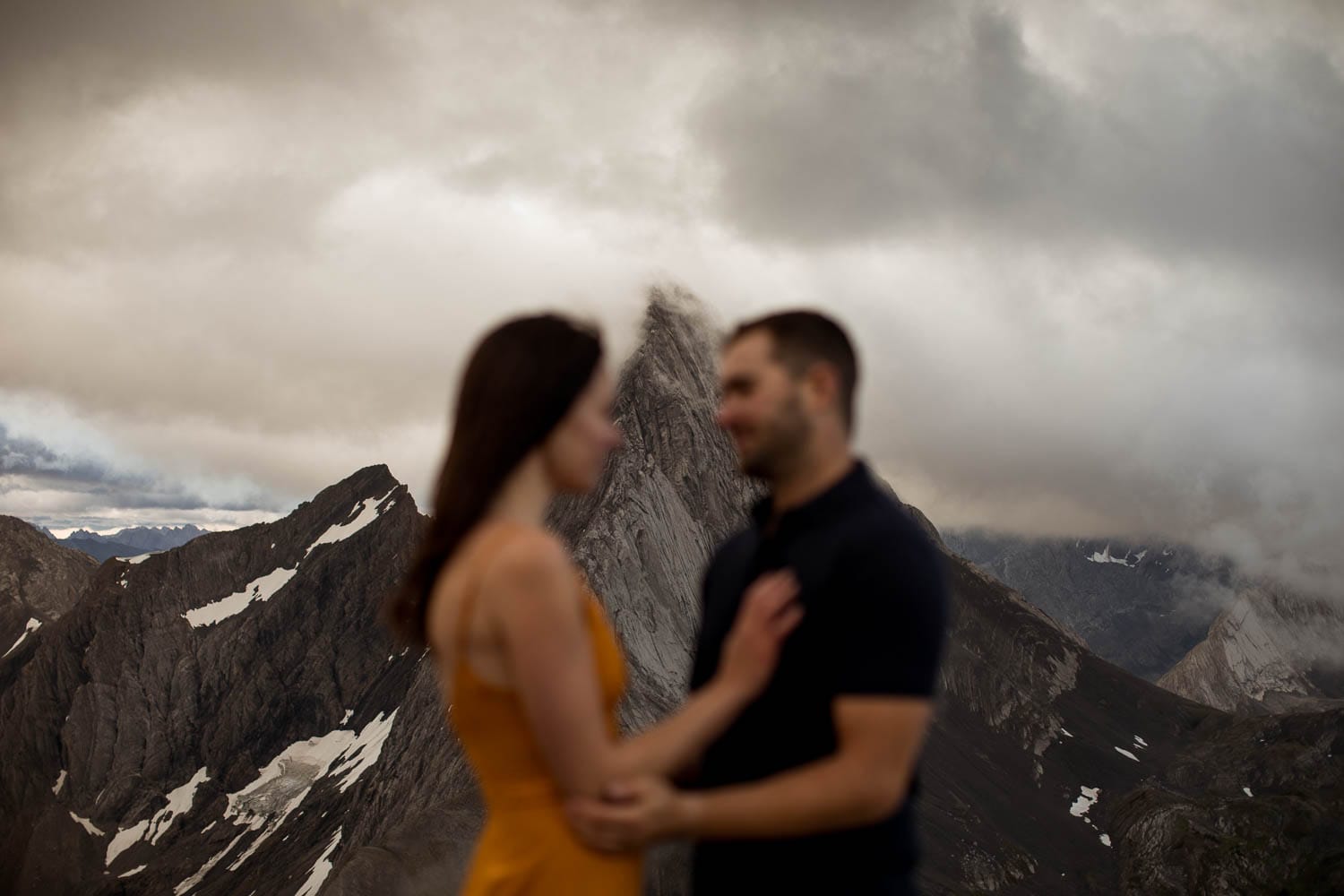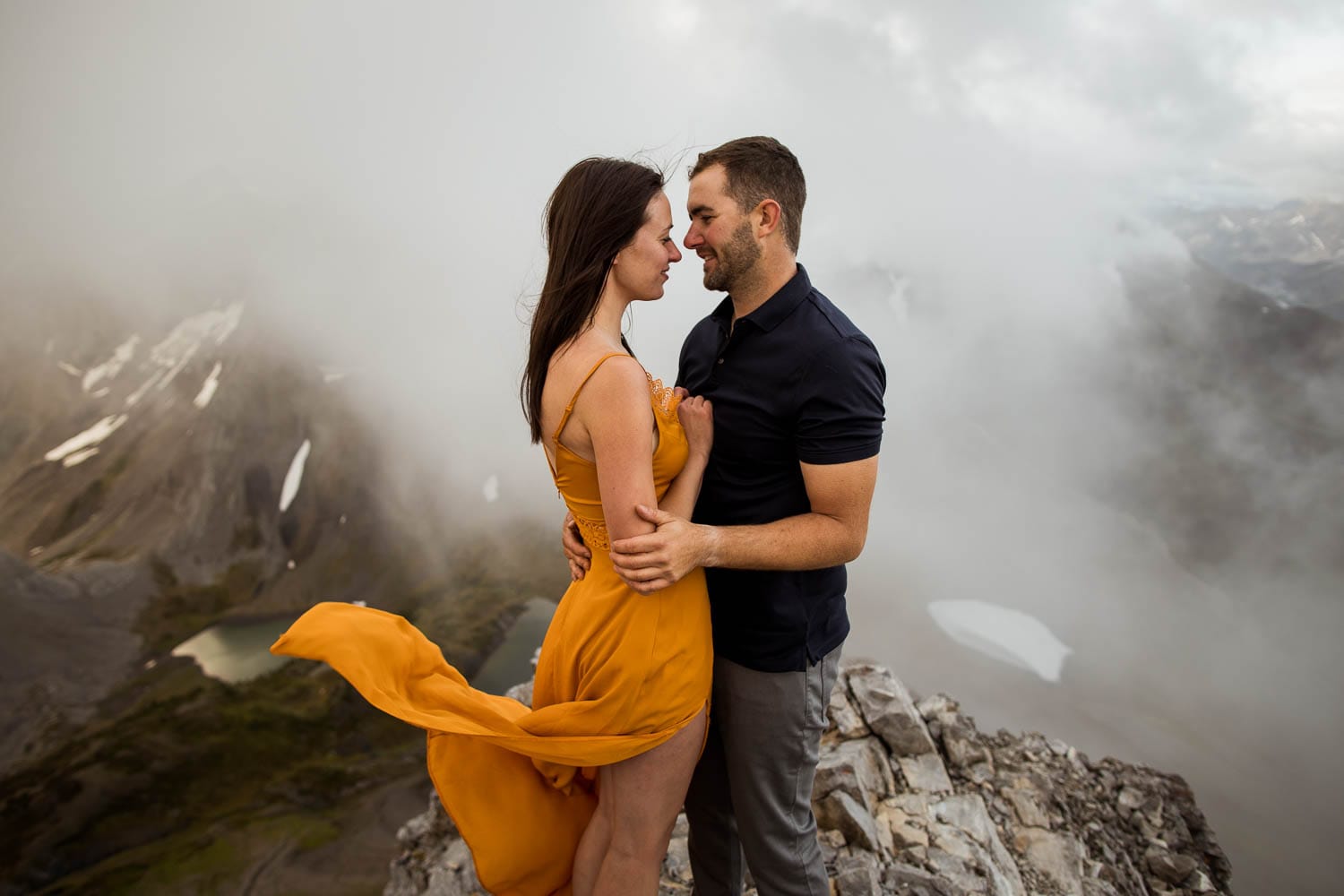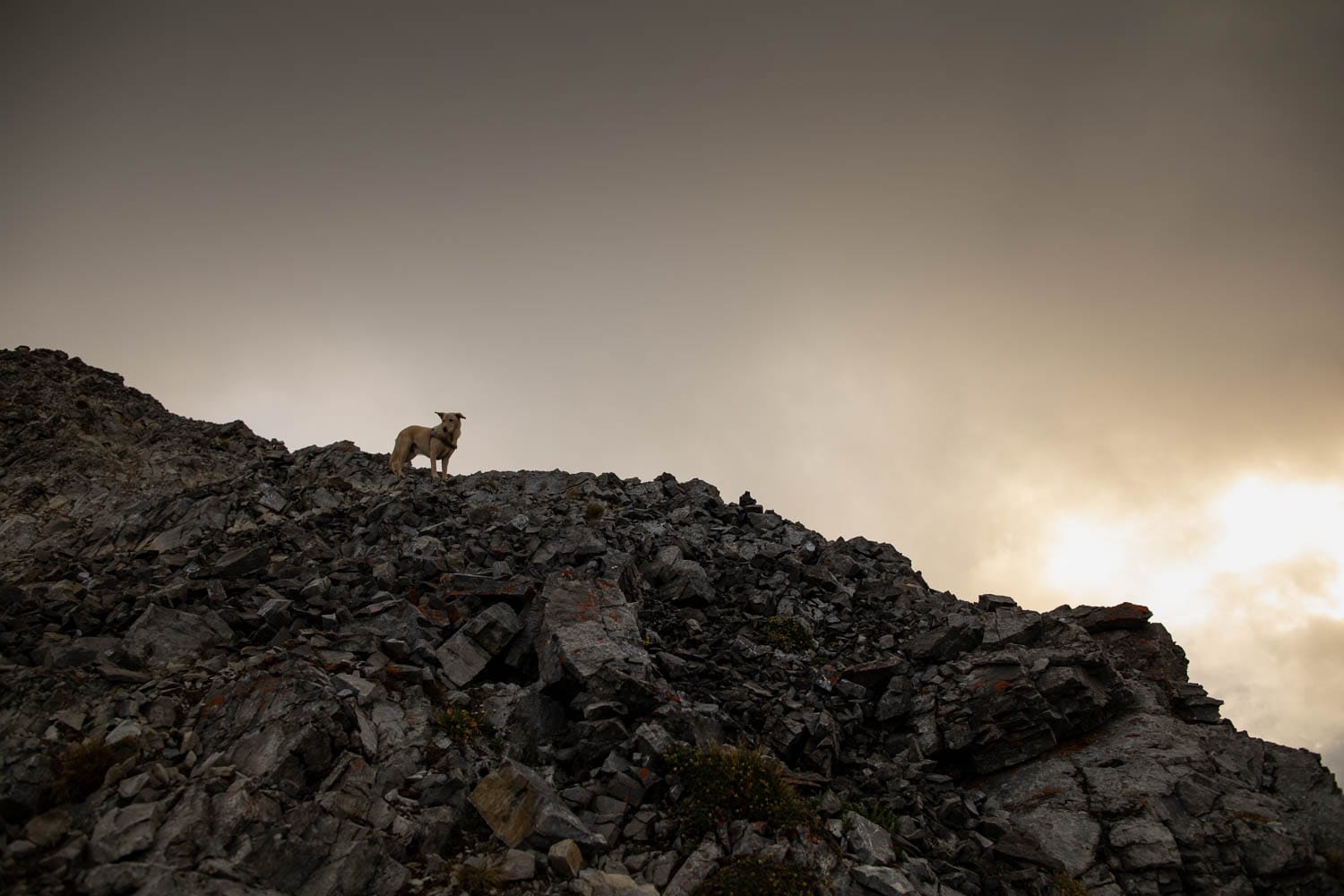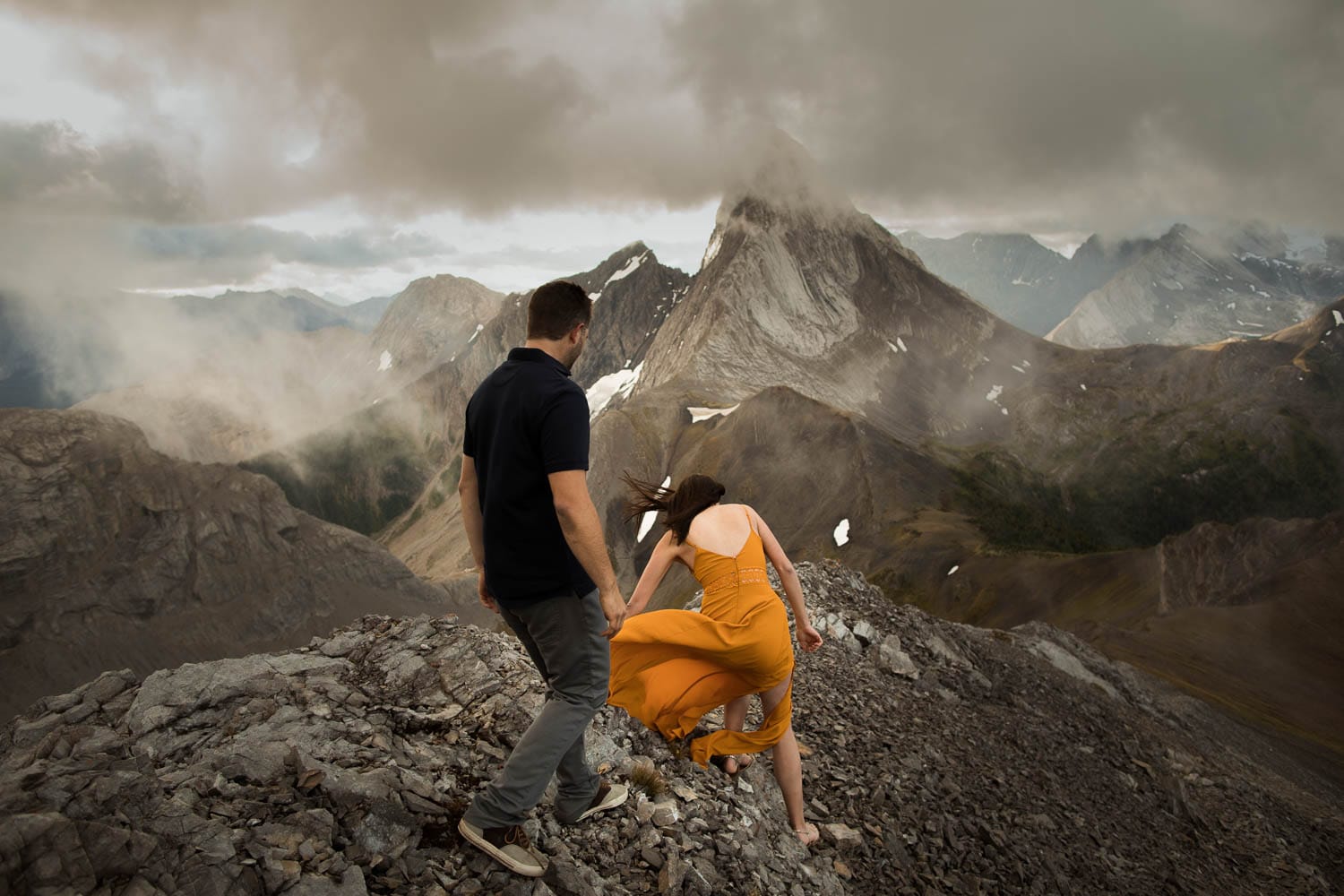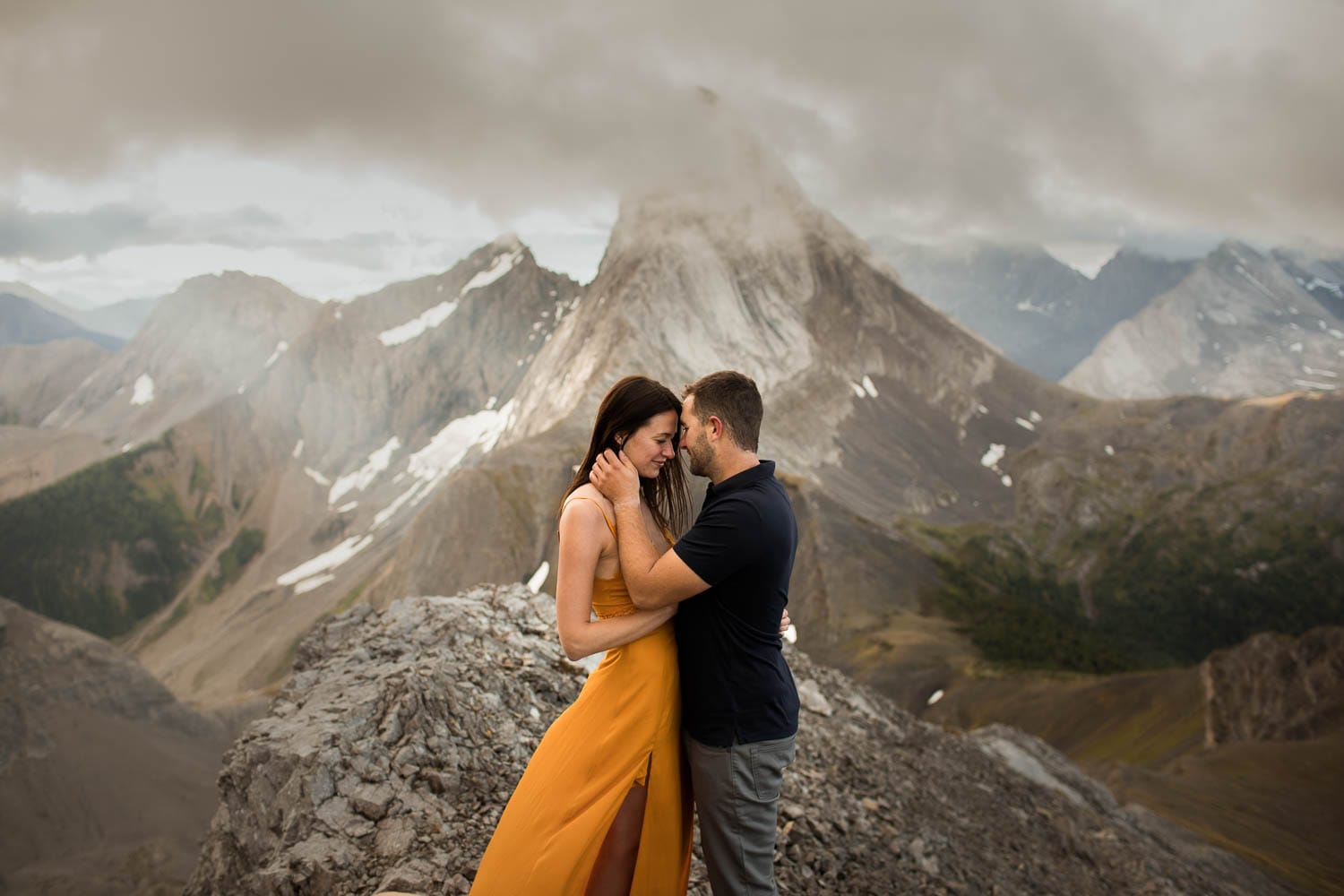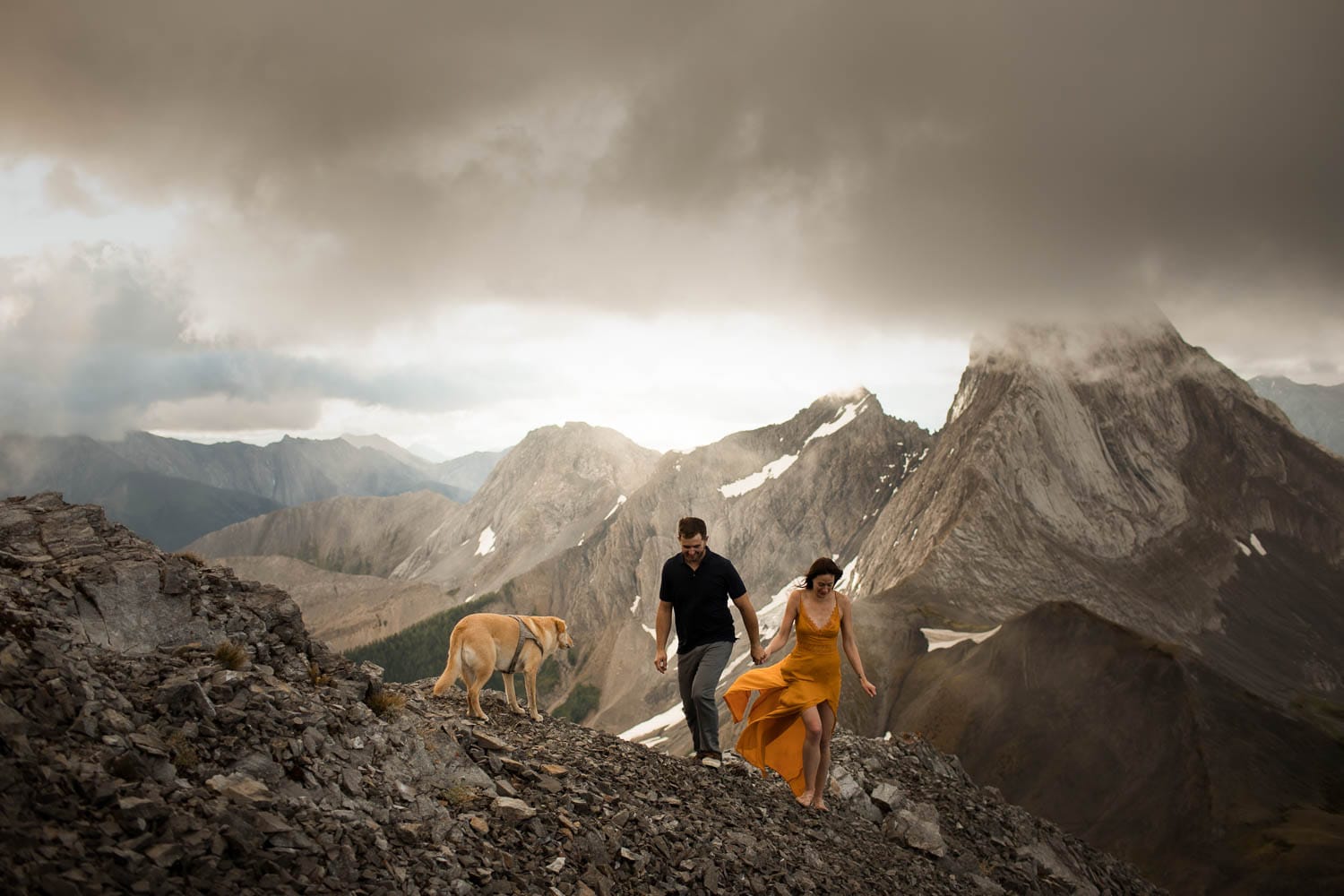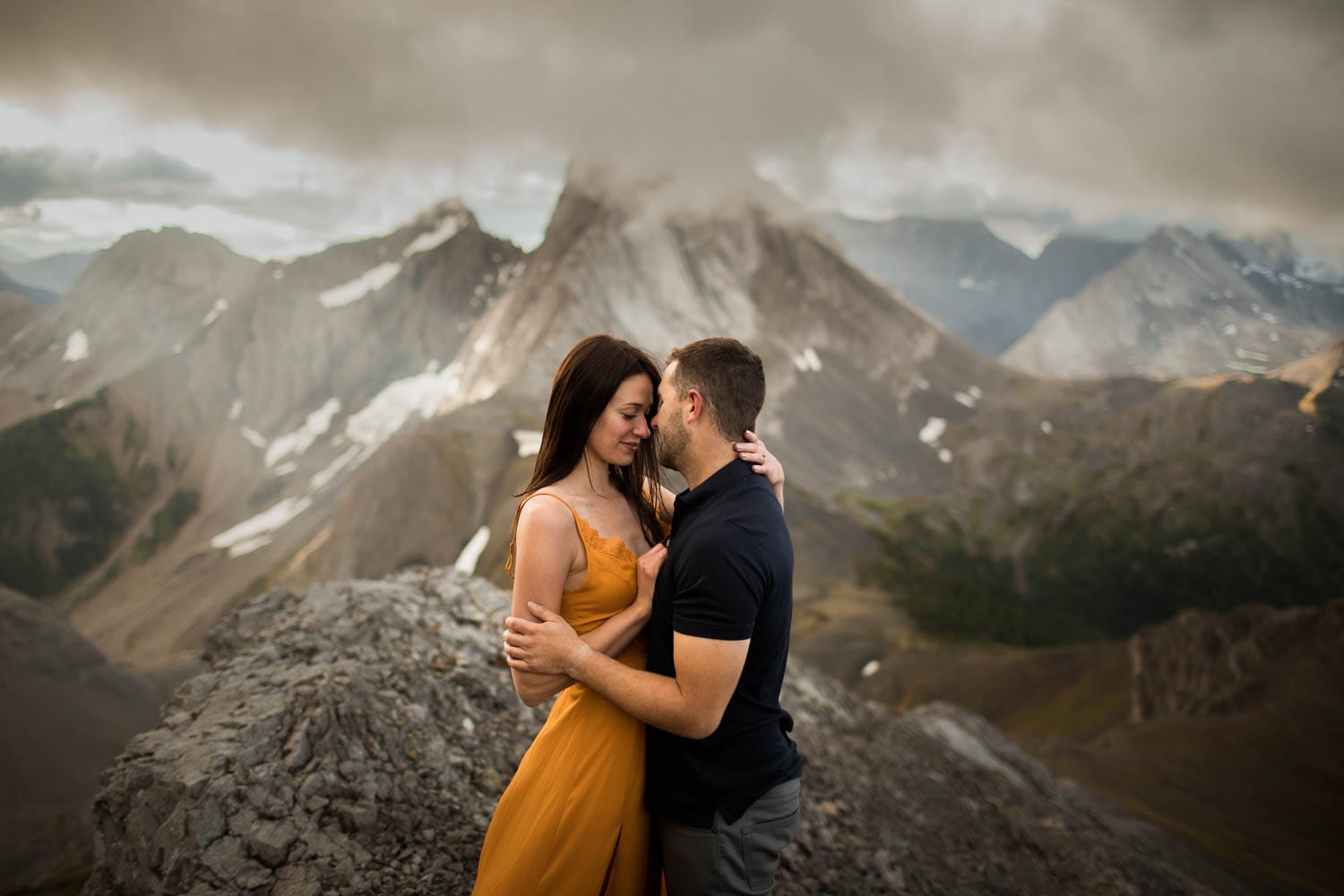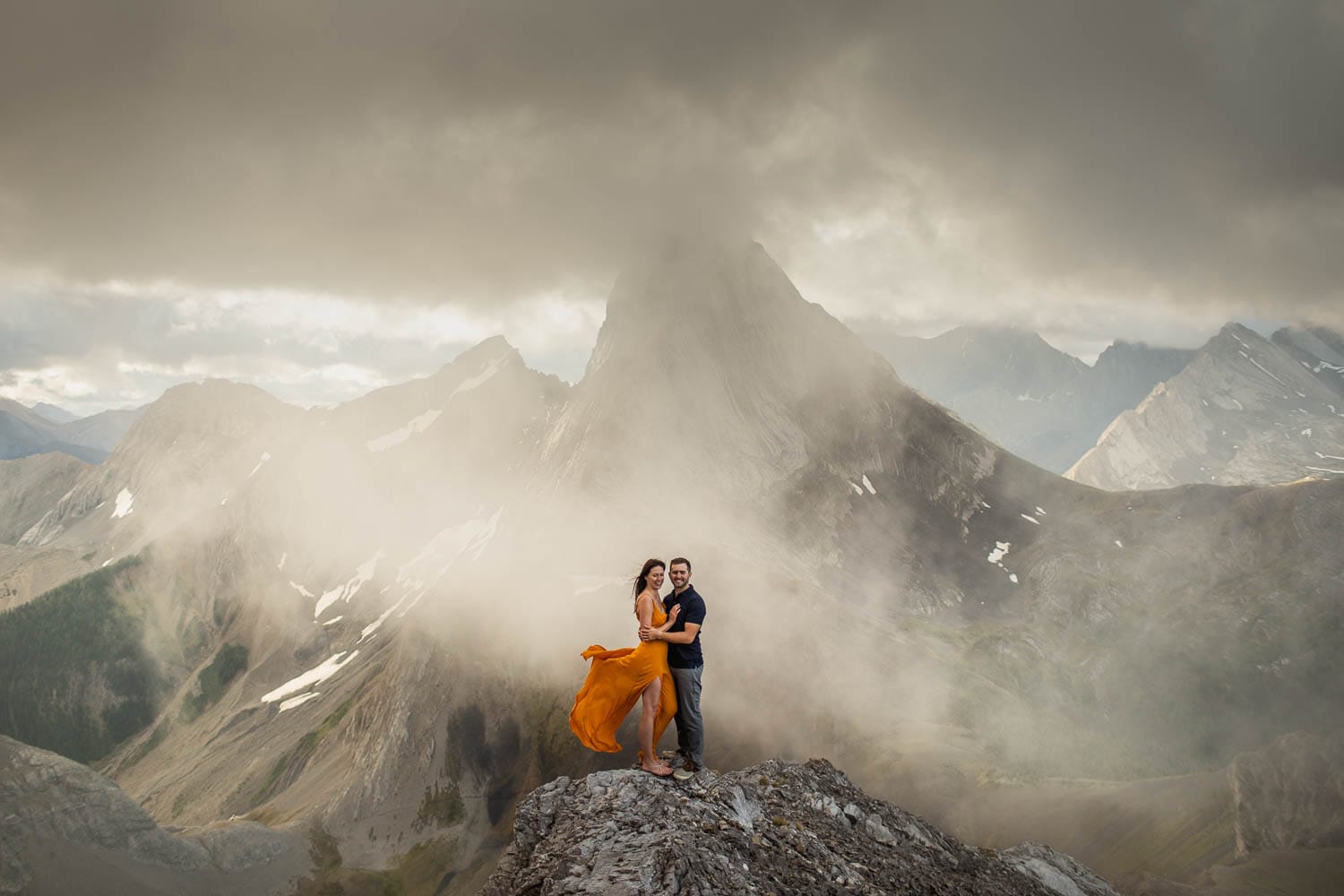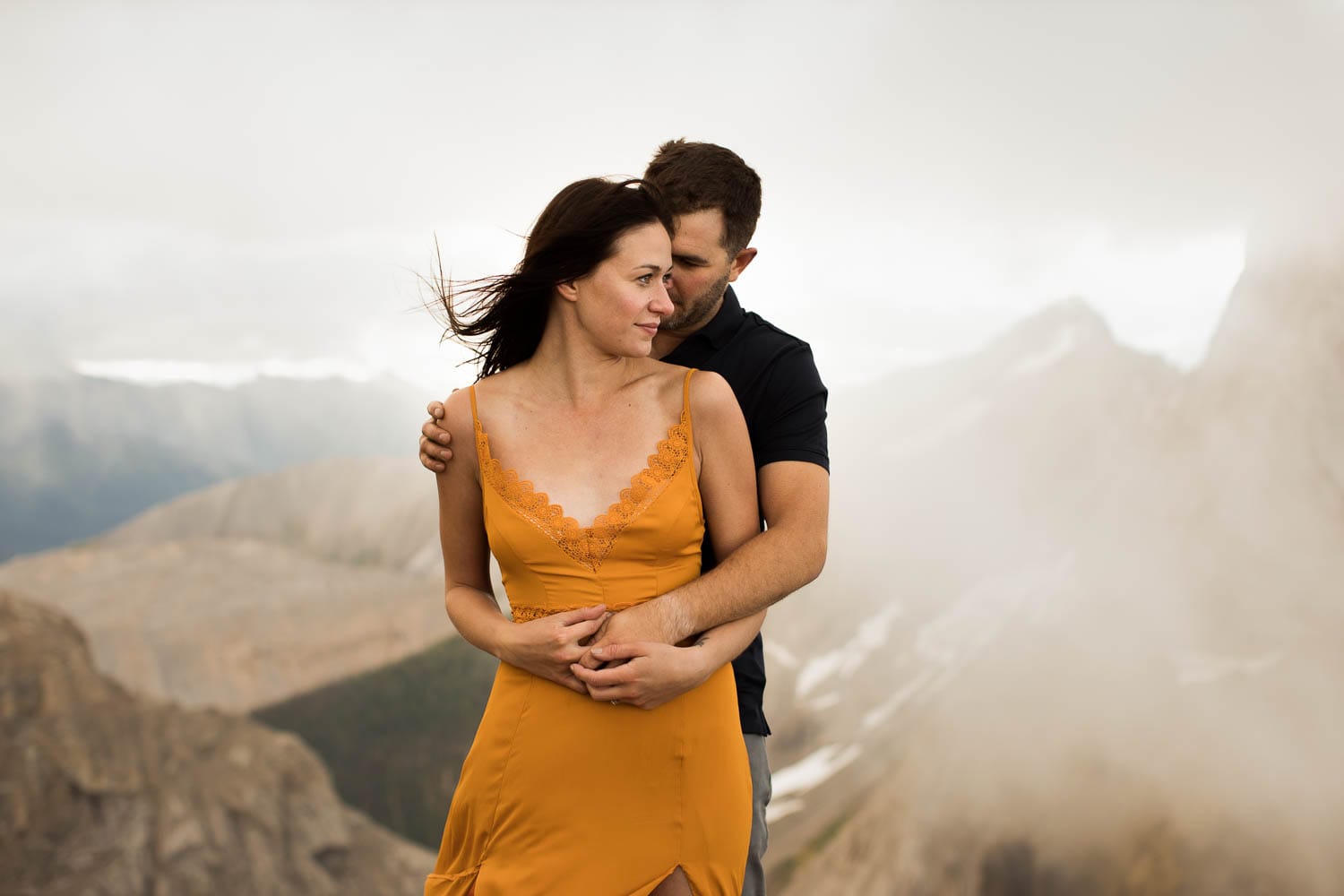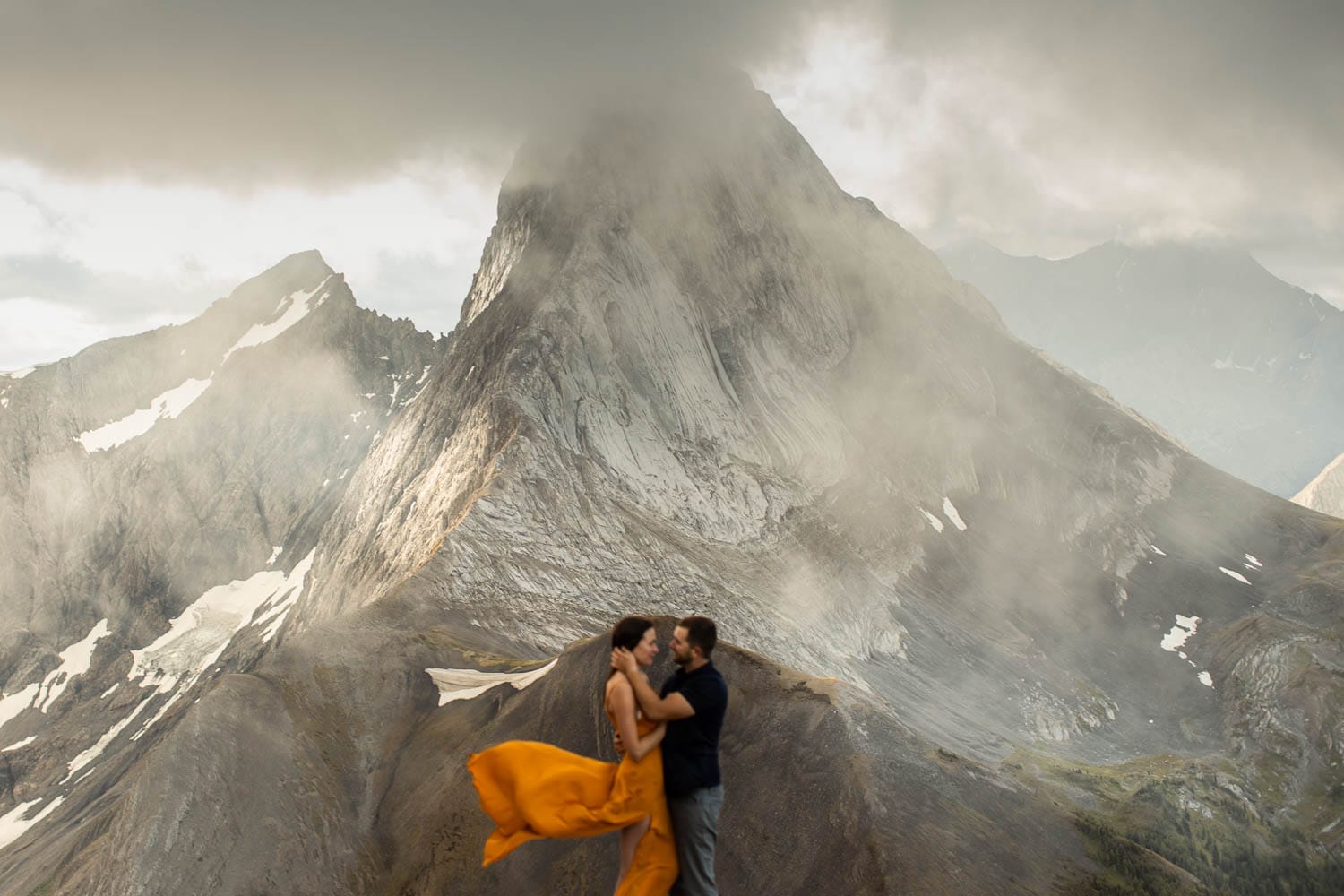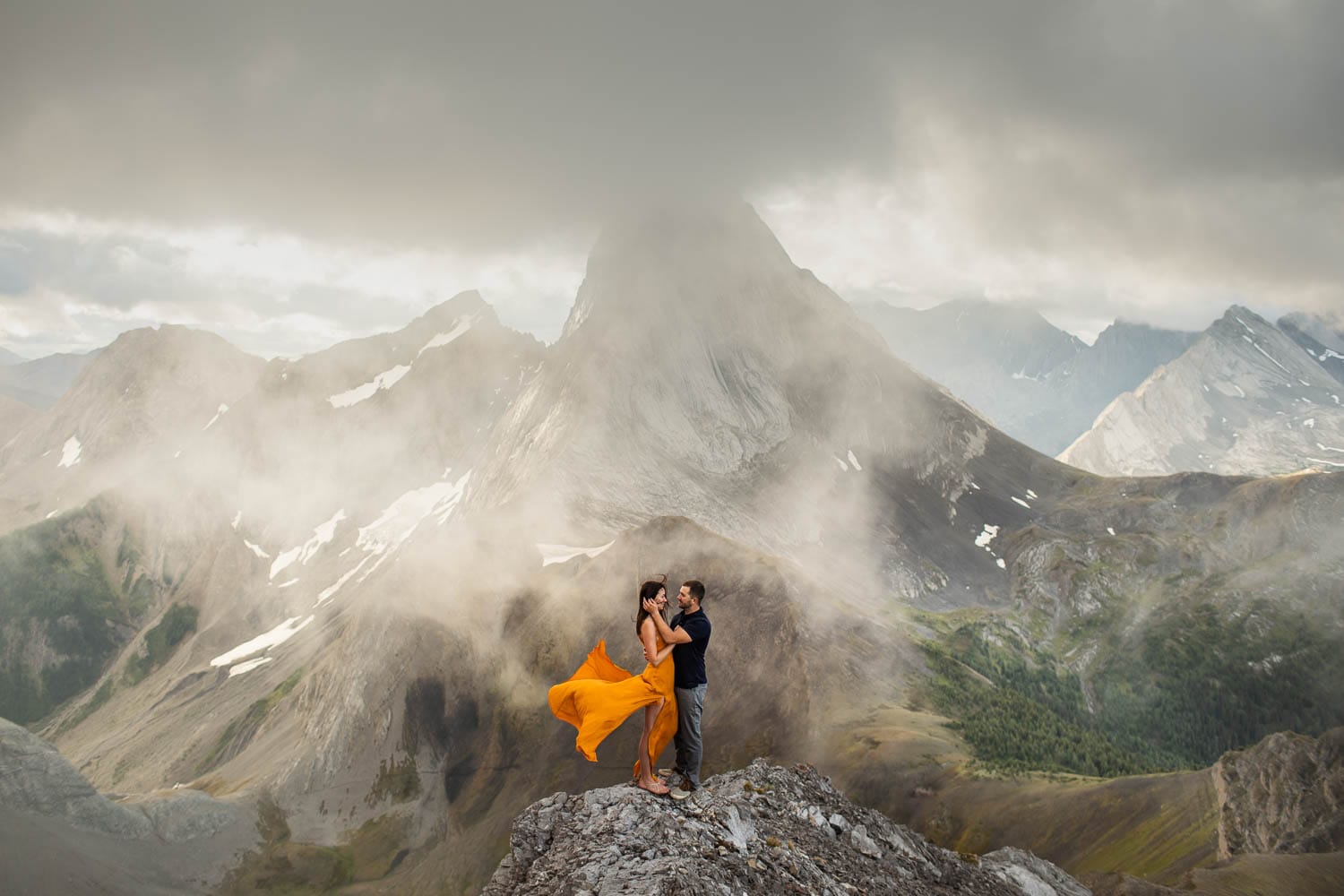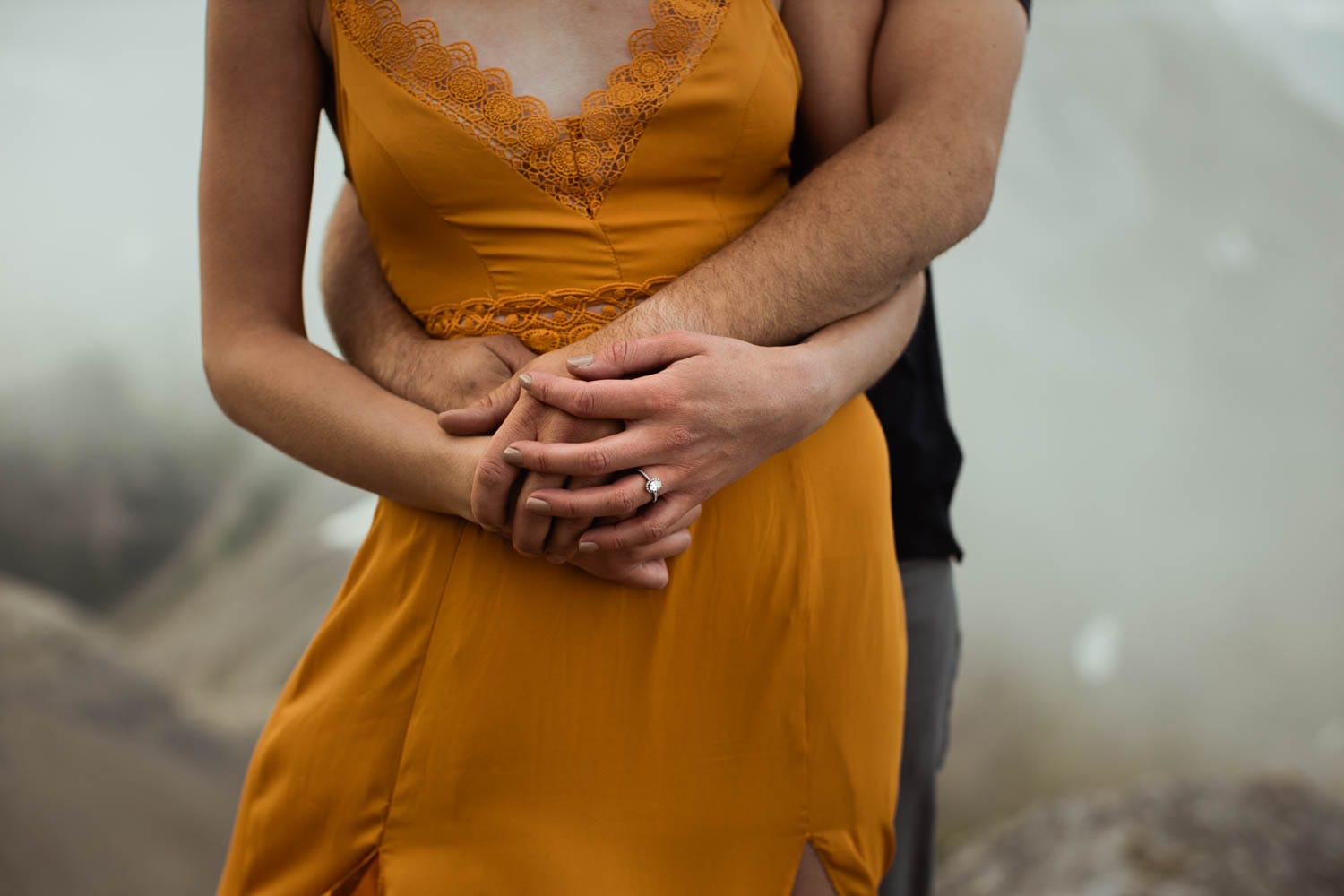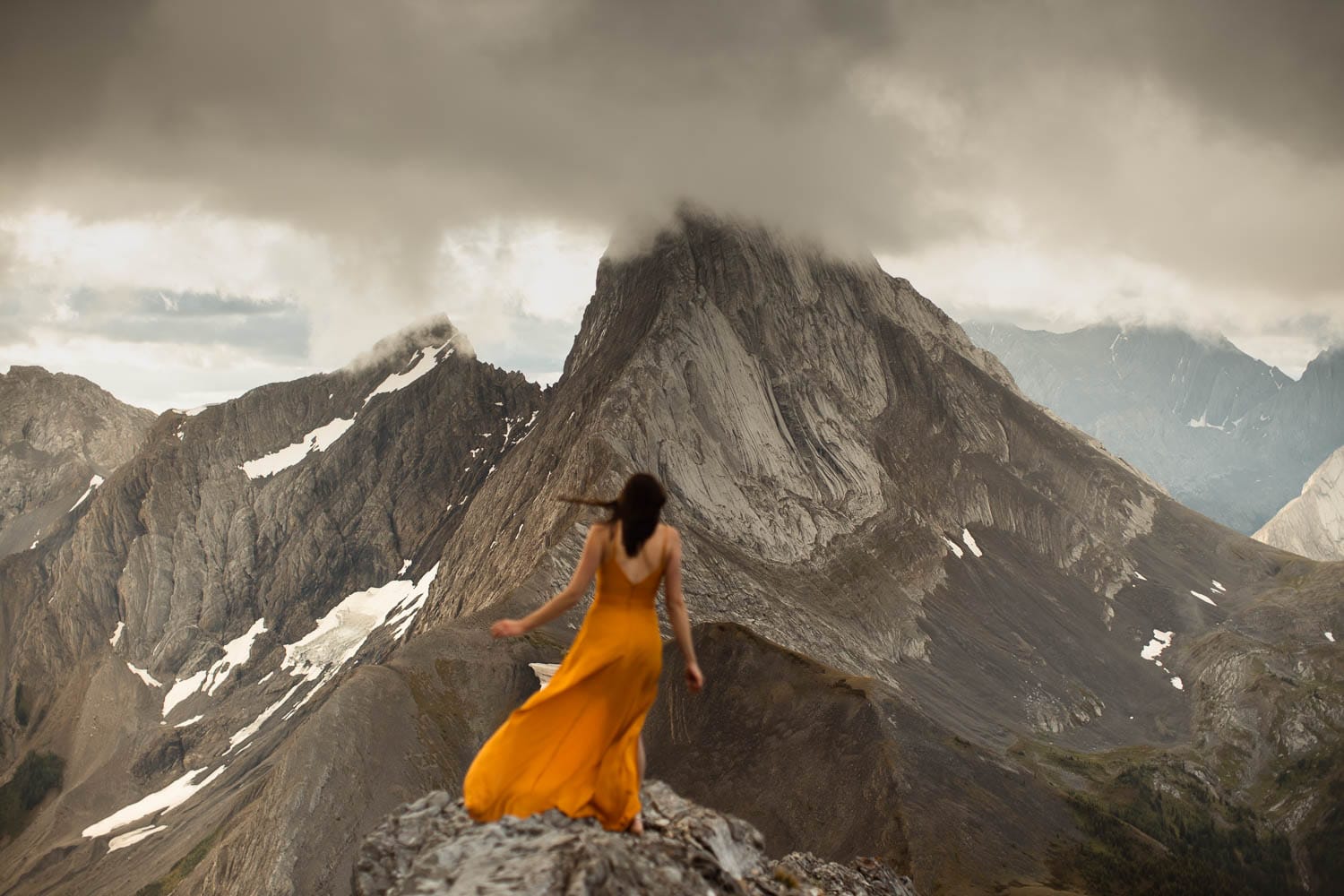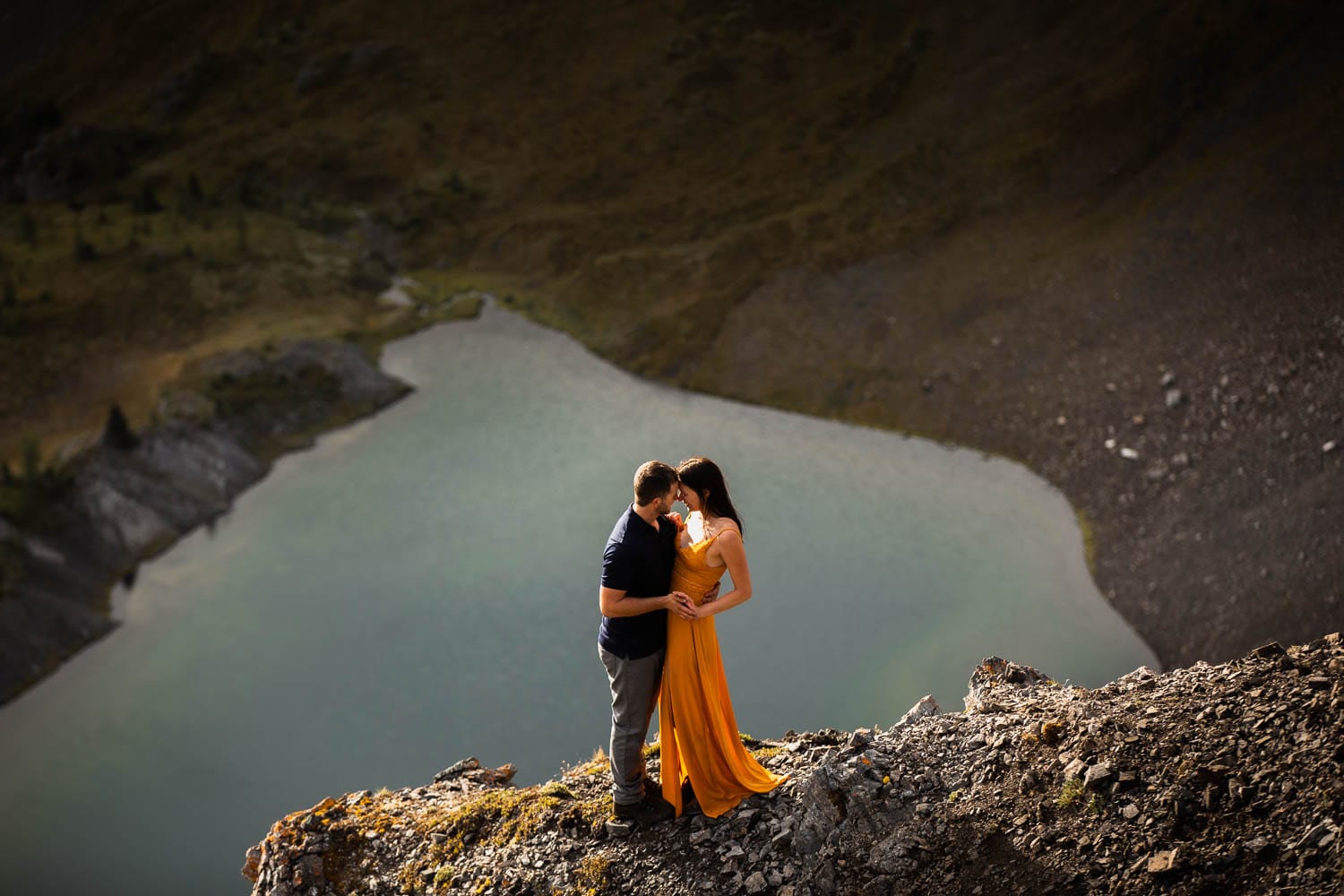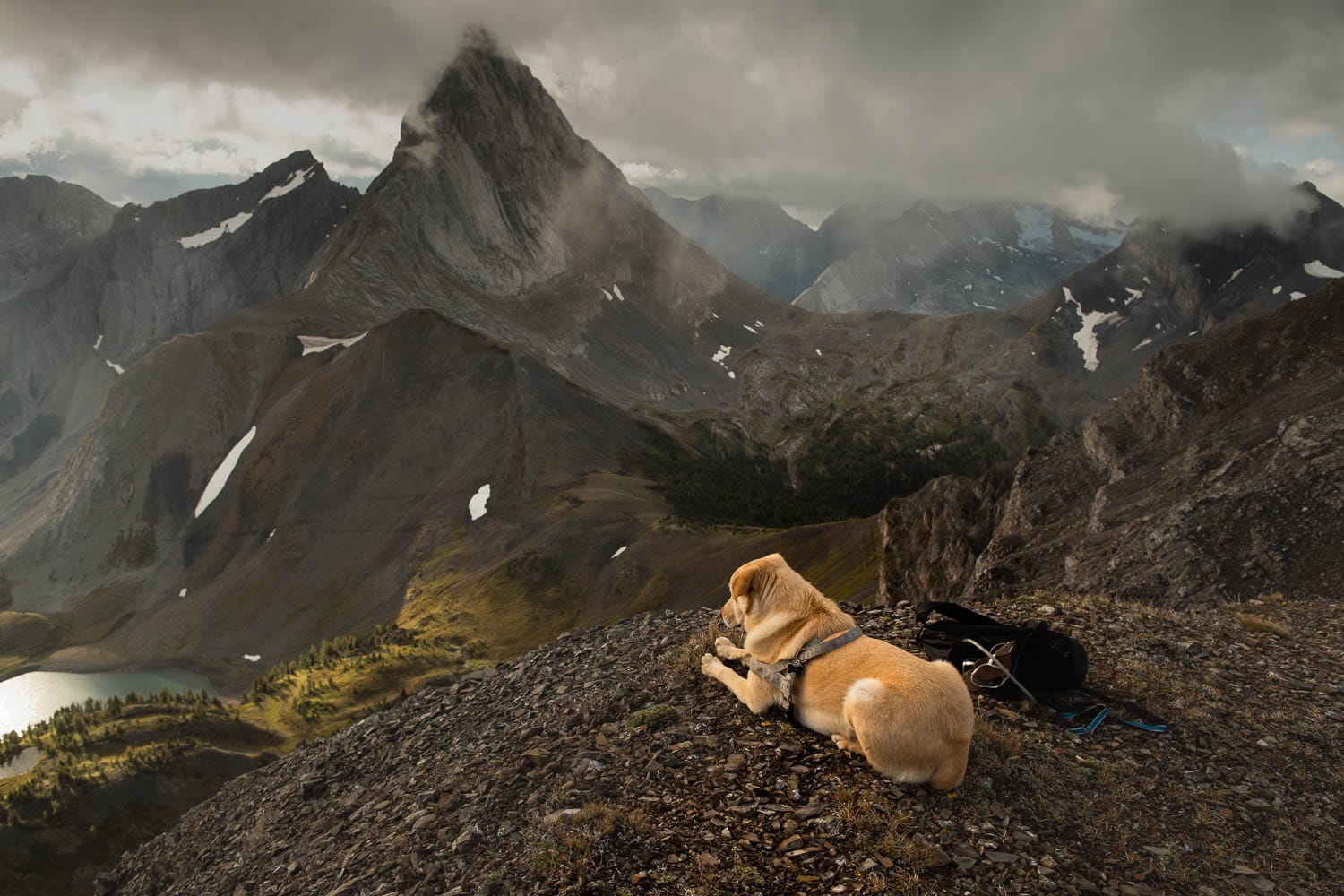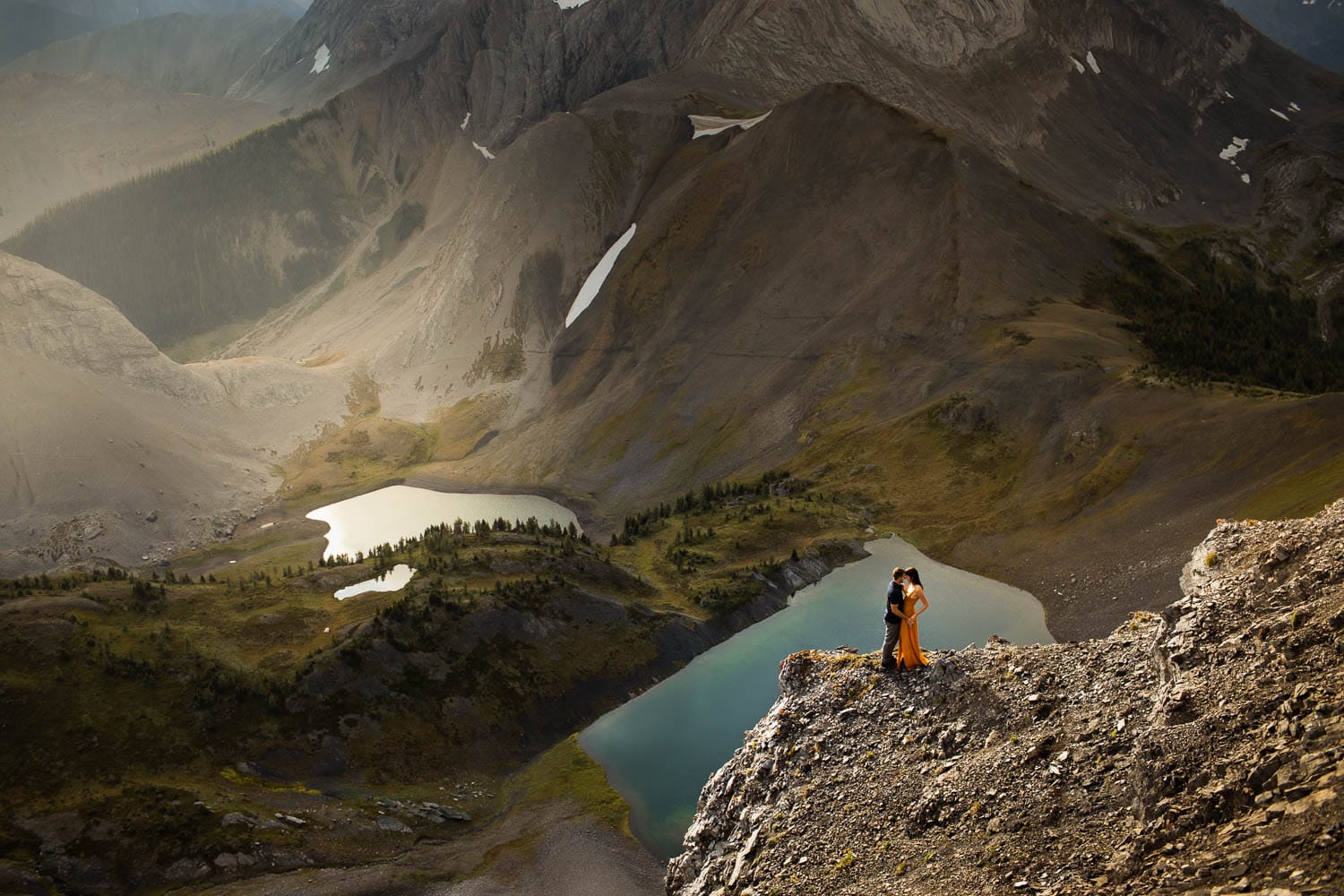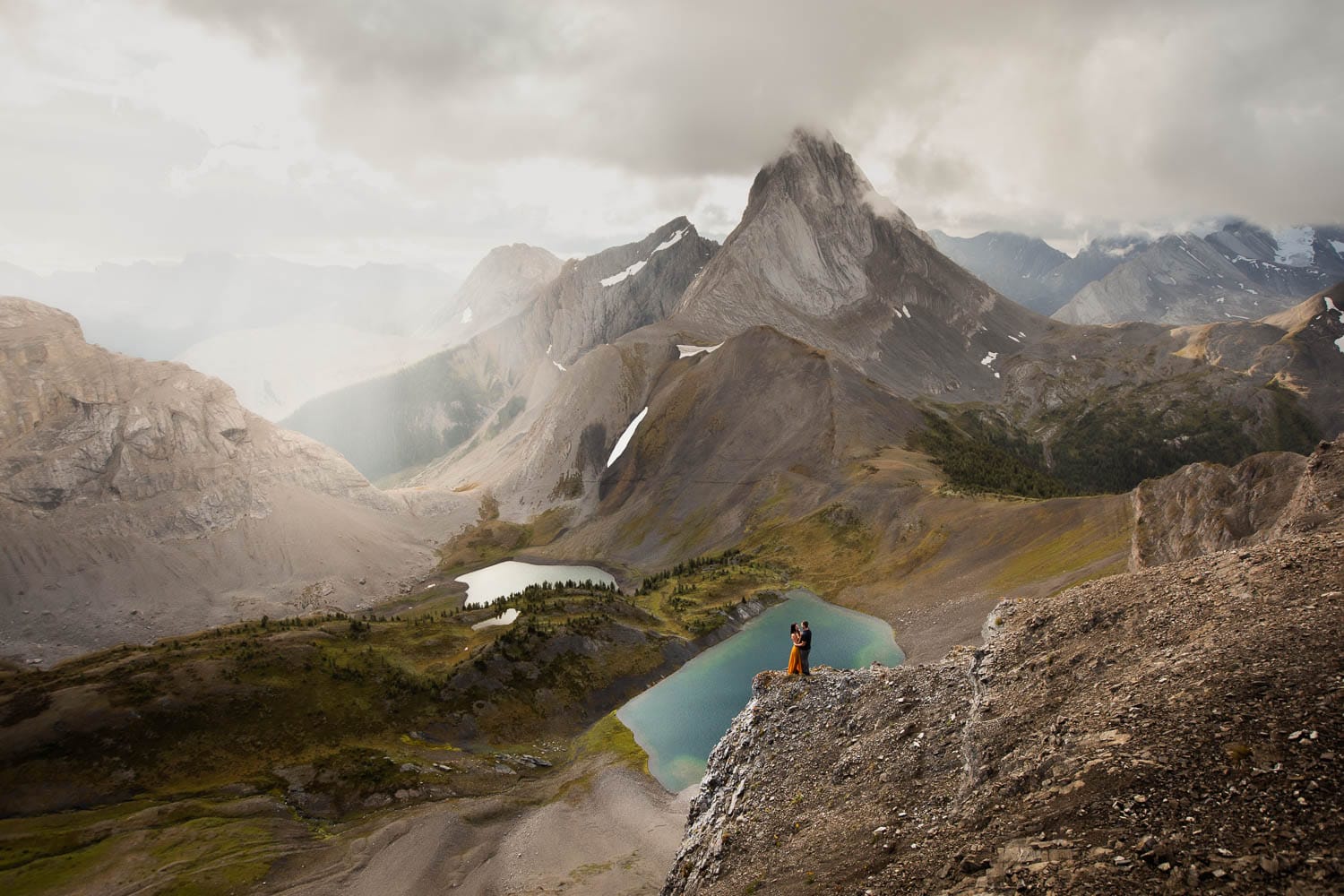 Enjoy this Kananaskis Mountain Top Sunrise Engagement? See more stories like this on our blog!
Jayne & Brad – Kananaskis Sunrise Hiking Engagement