Canmore Wedding Photographer
Sarah & Brent
Canmore Winter Wedding
This Canmore Winter Wedding was such a pleasure to photograph! Set in the amazing mountains surrounding Stewart Creek Golf and Country Club, Sarah and Brent brought together their family and friends from all over Canada to celebrate.
Canmore is an incredible setting to get married in the Rocky Mountains. As wedding and elopement photographers, Canmore is one of our favourite locations to shoot weddings. The town itself has a handful of amazing venues nestled in the mountains. All with 360-degree views of the local peaks. You can drive 5 minutes in any direction and it will lead you to one of many incredible portrait locations showcasing the dramatic mountainous landscape. The laidback mountain community is so welcoming and an amazing place to spend a weekend for a destination wedding or elopement.
Their Story
We first met Sarah and Brent for their engagement shoot in the mountains last summer. To contrast their winter wedding shoot, they decided to do an engagement shoot in the summer. We decided to go to Peyto Lake for their photos and we had so much fun hopping along the rocks and getting to know one another. During that time we discovered their love for the mountains and how excited they were to get married in the snow-covered scenery of Canmore. 
Stewart Creek Golf and Country Club Wedding
Stewart Creek Golf and Country Club is a beautiful venue for a winter wedding. It has a cosy cabin type feel with a fireplace and beautiful windows looking out to the mountains. In the past year, they have built a new outdoor ceremony tent space which they also offer for their winter weddings. On the day of Sarah and Brent's wedding, it was a brisk -20 degree Celcius day. They braved the cold like superheroes. We drove up to one of our favourite viewpoints for their first look and the wind chill made it feel even colder. I'm sure you can agree that the photos were well worth it!
After some portraits in the mountains, we made our way to their ceremony at Stewart Creek. Sarah and Brent were prepared and had hand and foot warmers for all their guests. The staff at Stewart Creek Golf and Country Club even set up a complimentary Bailey's coffee and hot chocolate bar. A little reward for having the coldest outdoor ceremony to date! Something they told us they would now keep as a tradition from now on. The views behind Sarah and Brent while they exchanged vows and rings were second to none. Their breath making an ethereal mist around the space.
Their reception was cosy and warm. Filled with wonderful words about the couple, delicious food and happy faces. We feel so lucky to have shared these special moments with these two and to have created their memories. We hope you enjoy a peek into their beautiful winter wedding.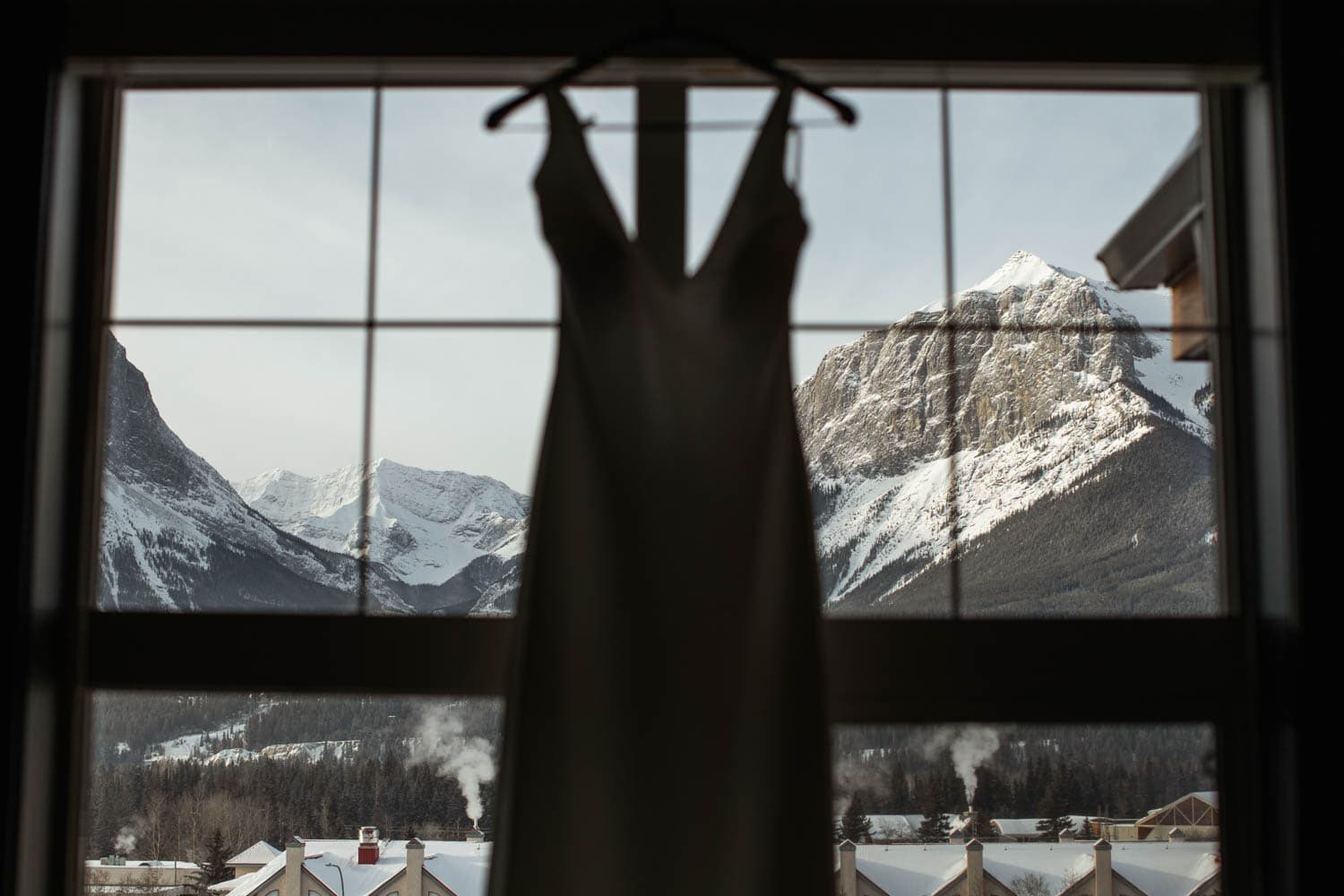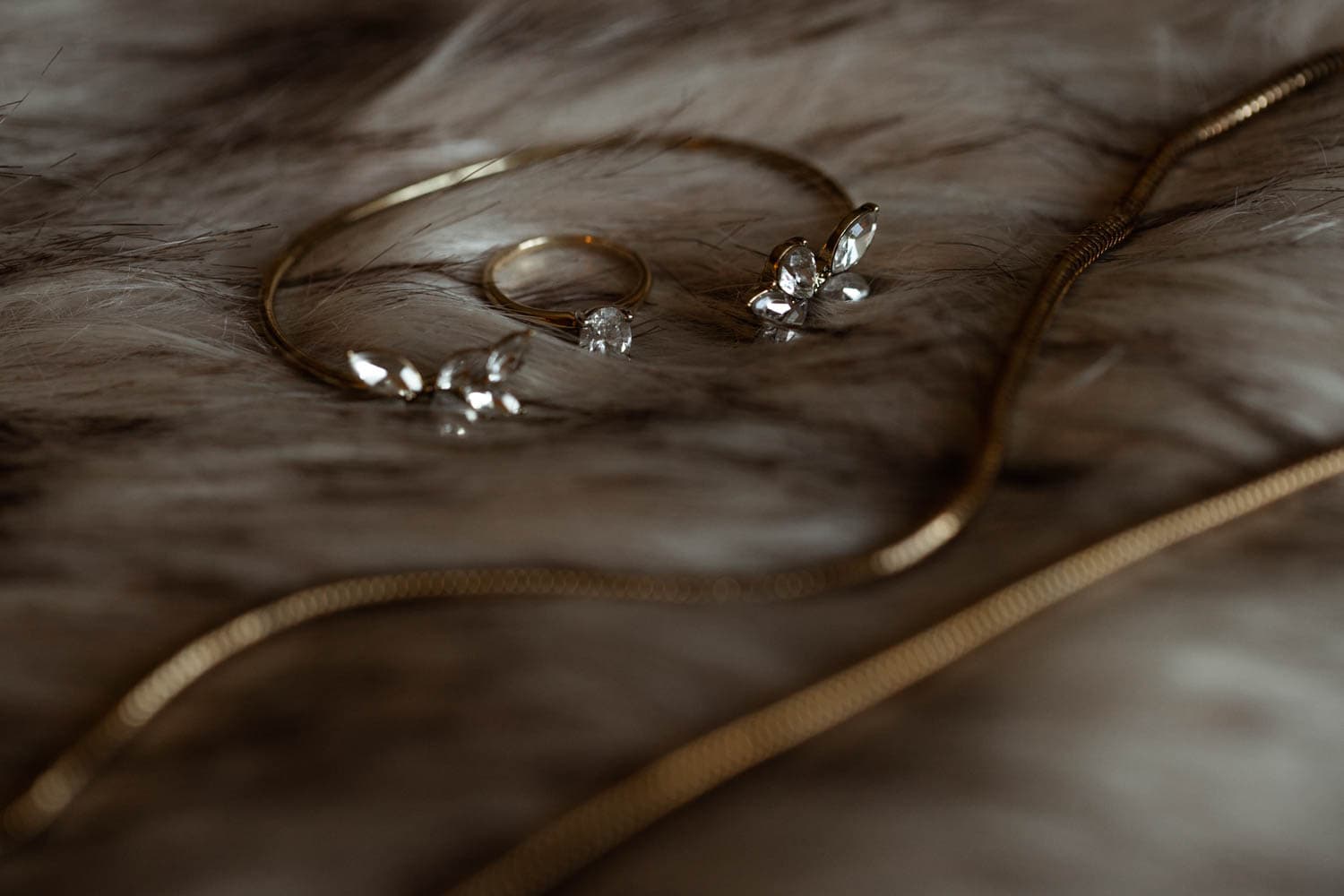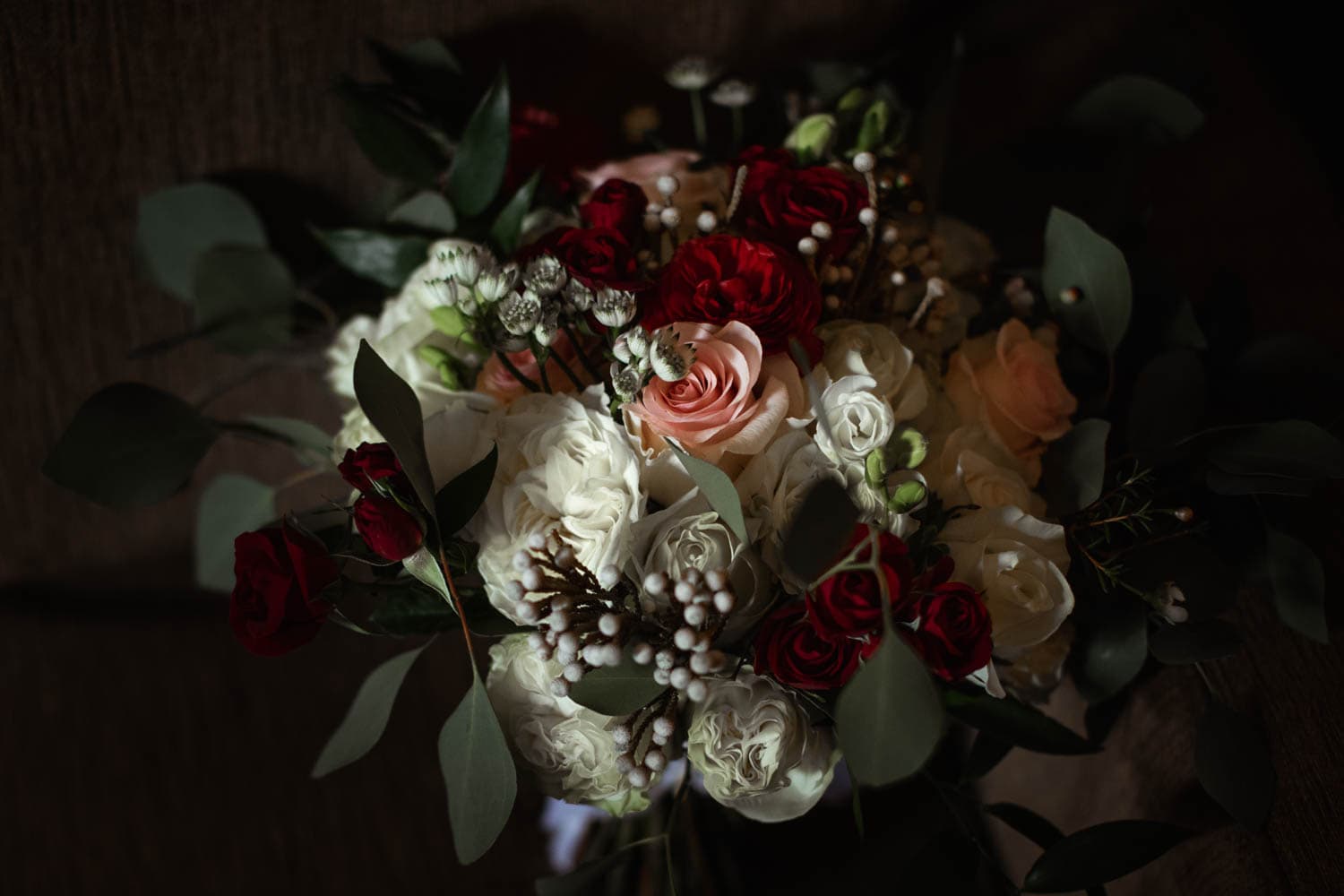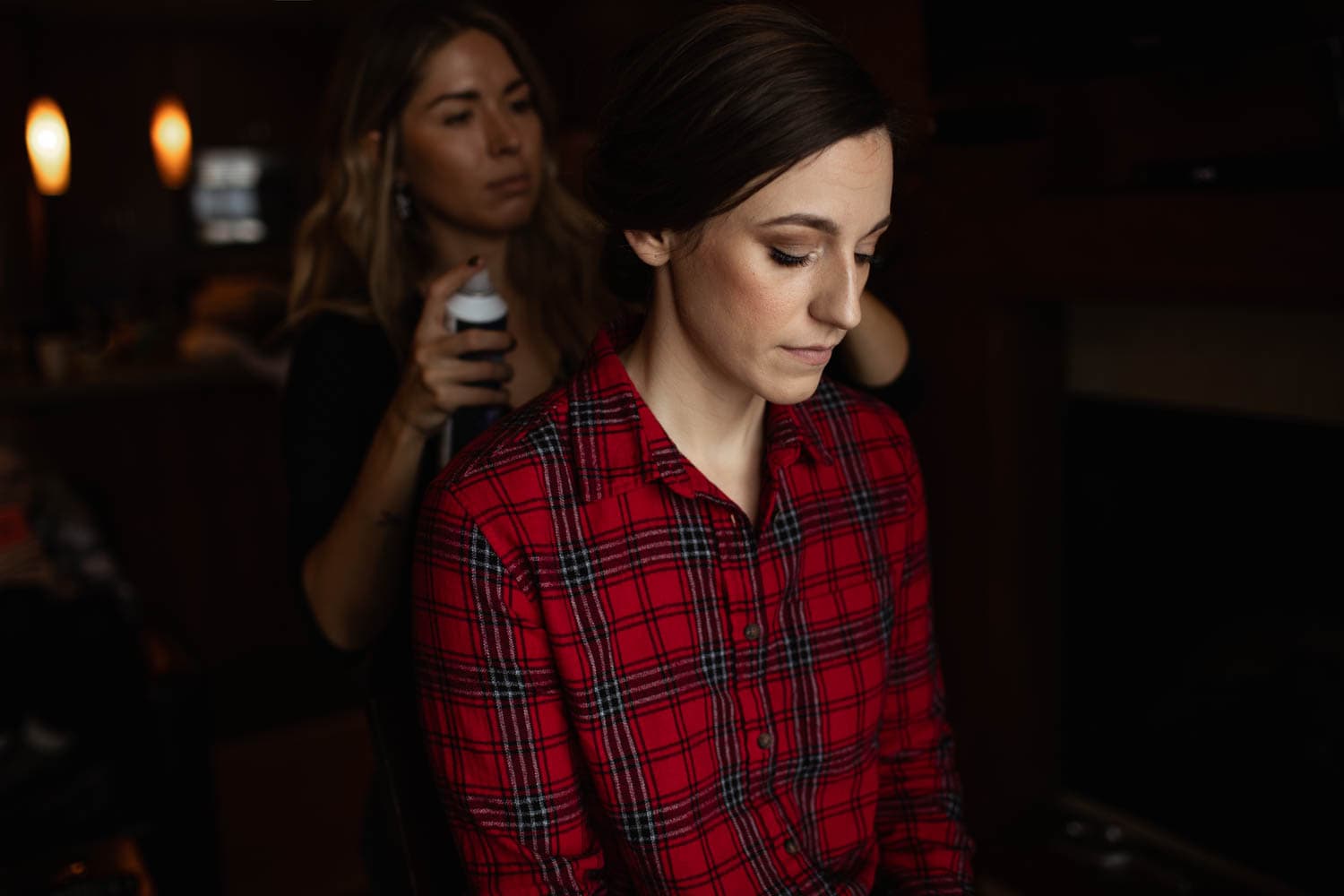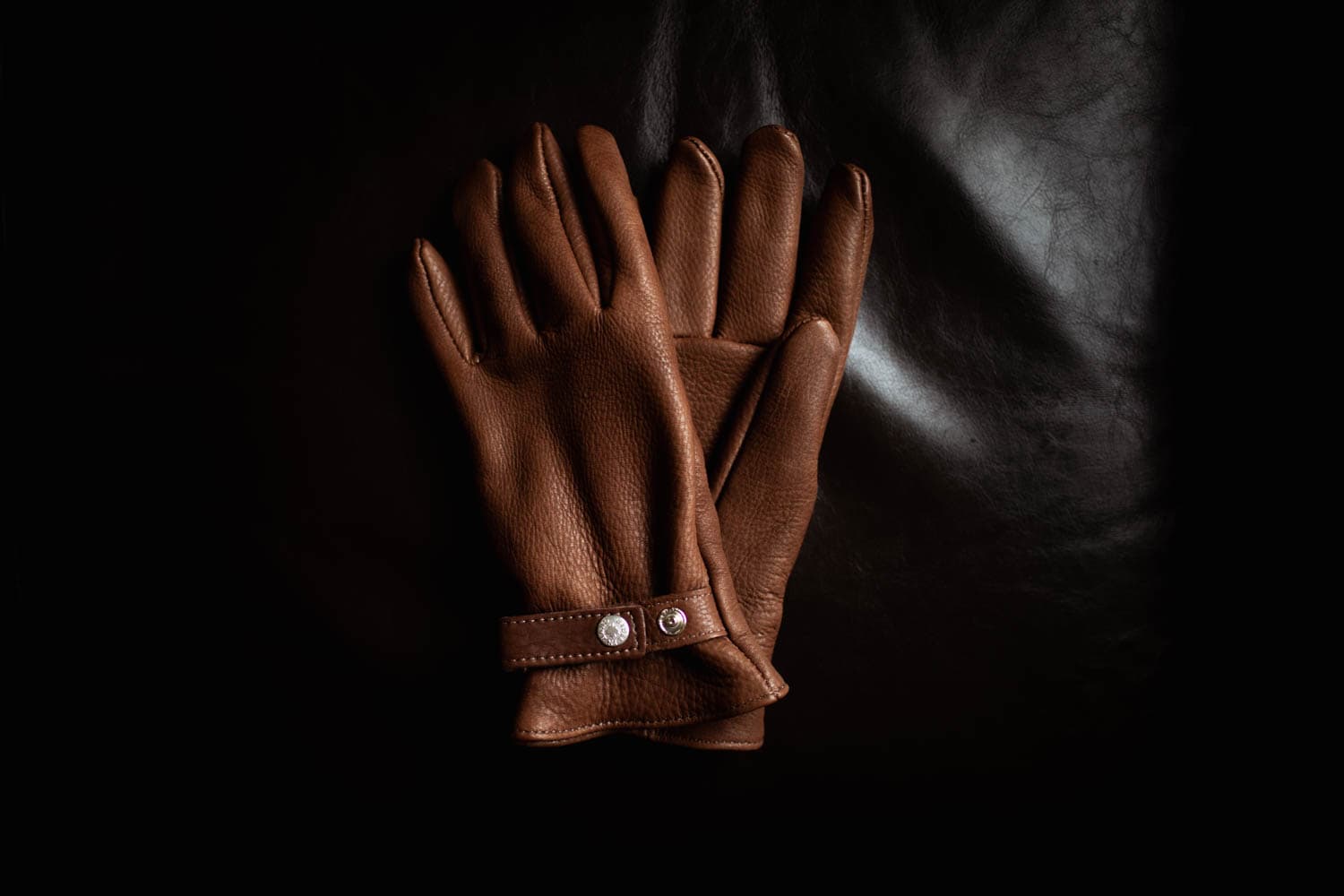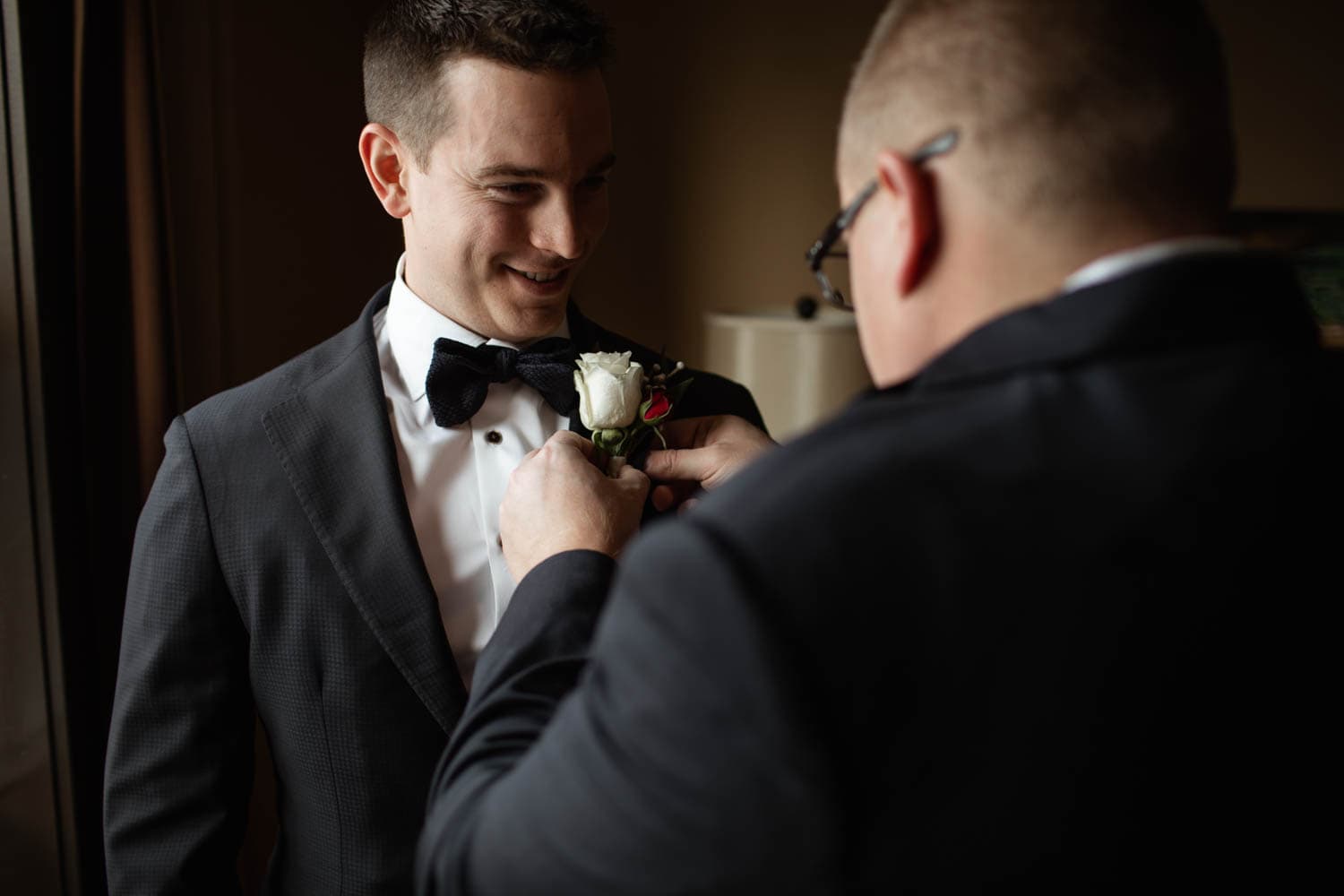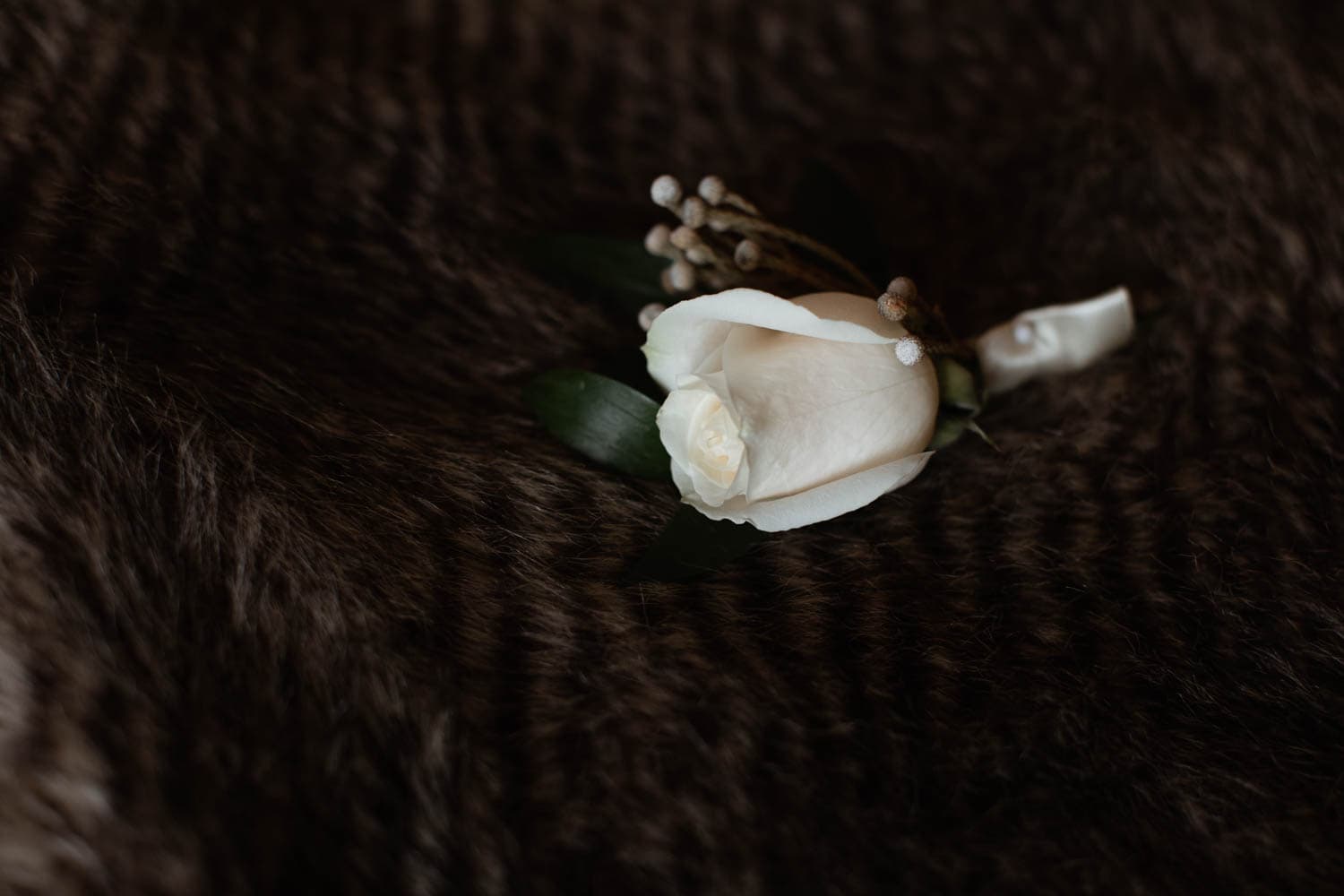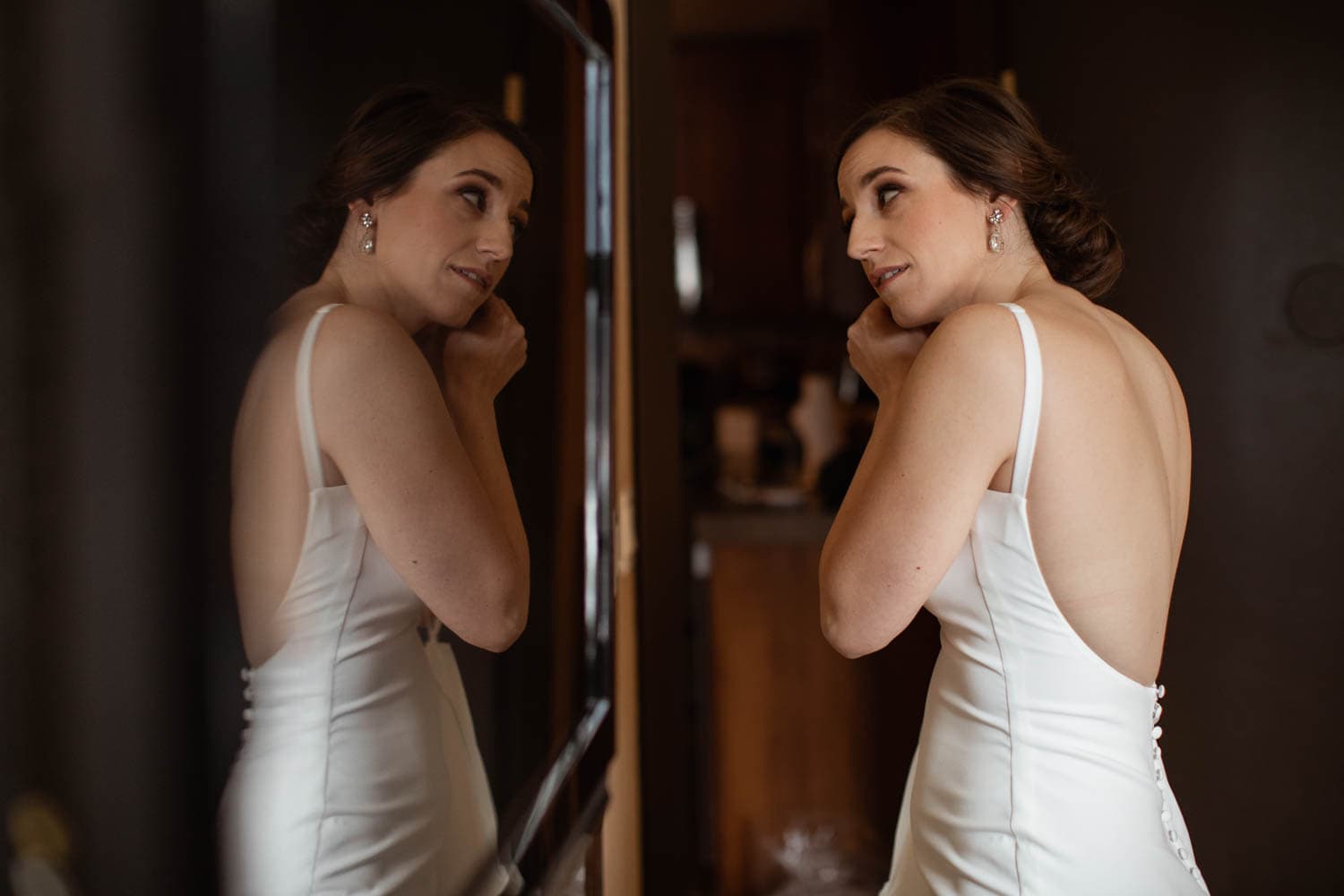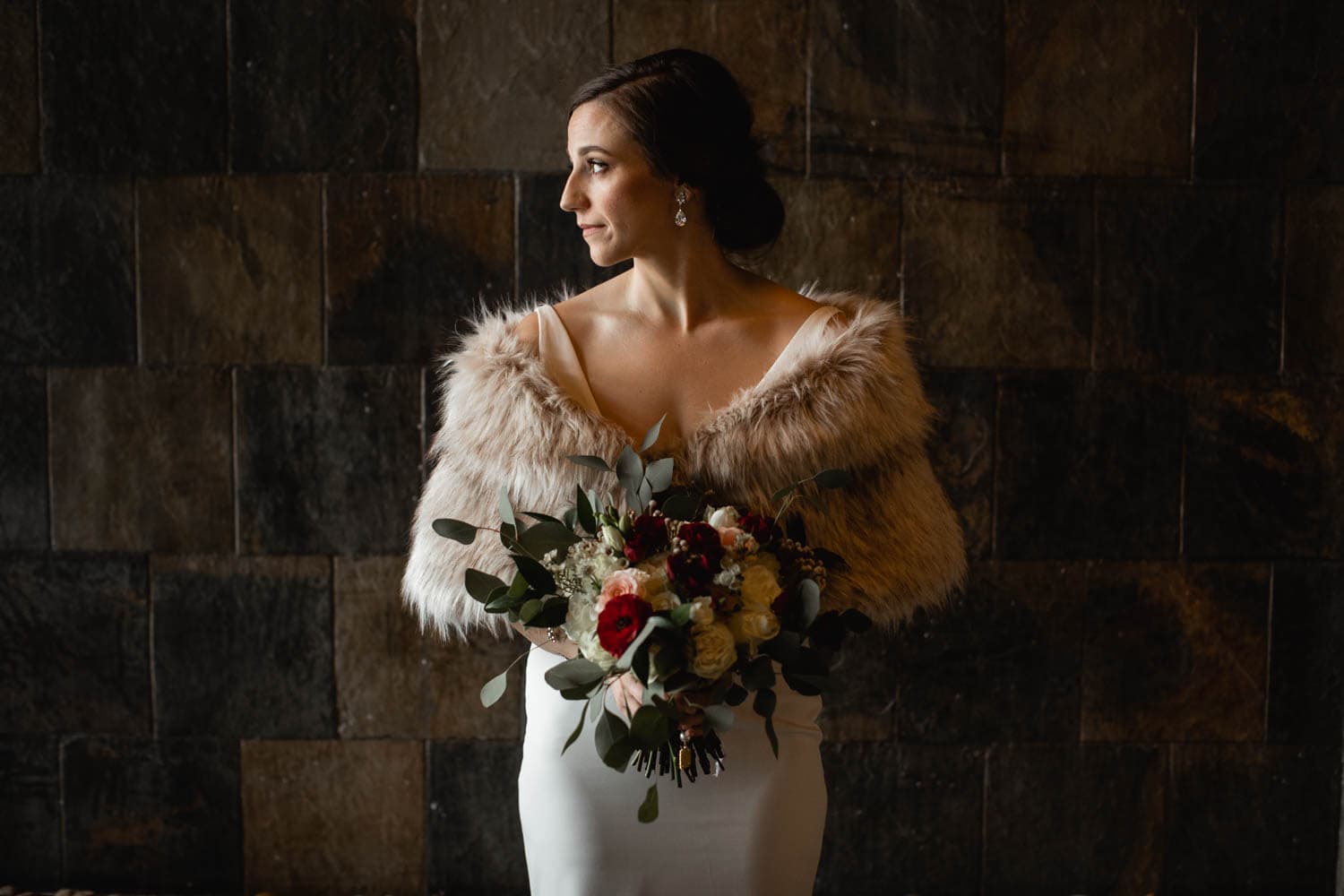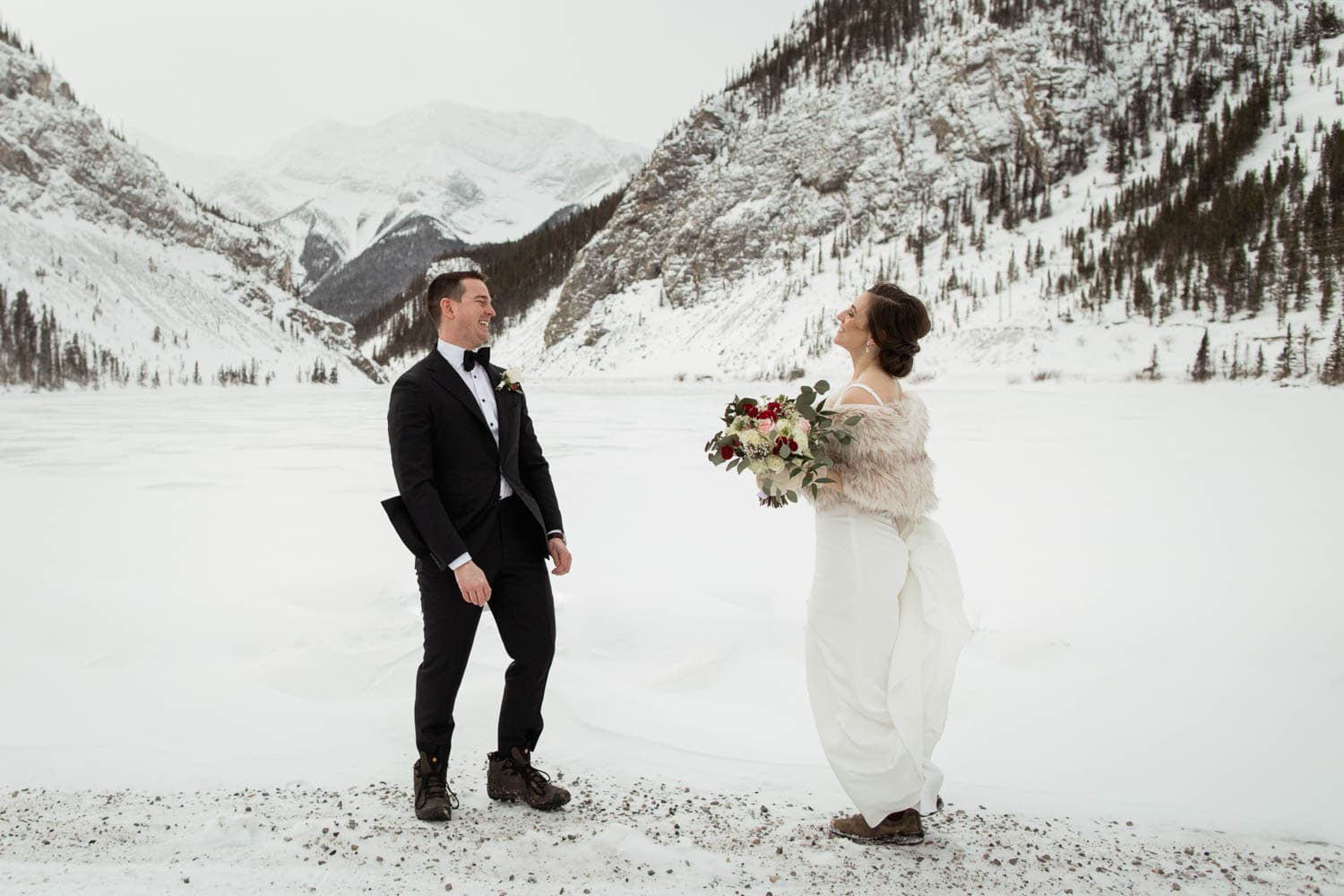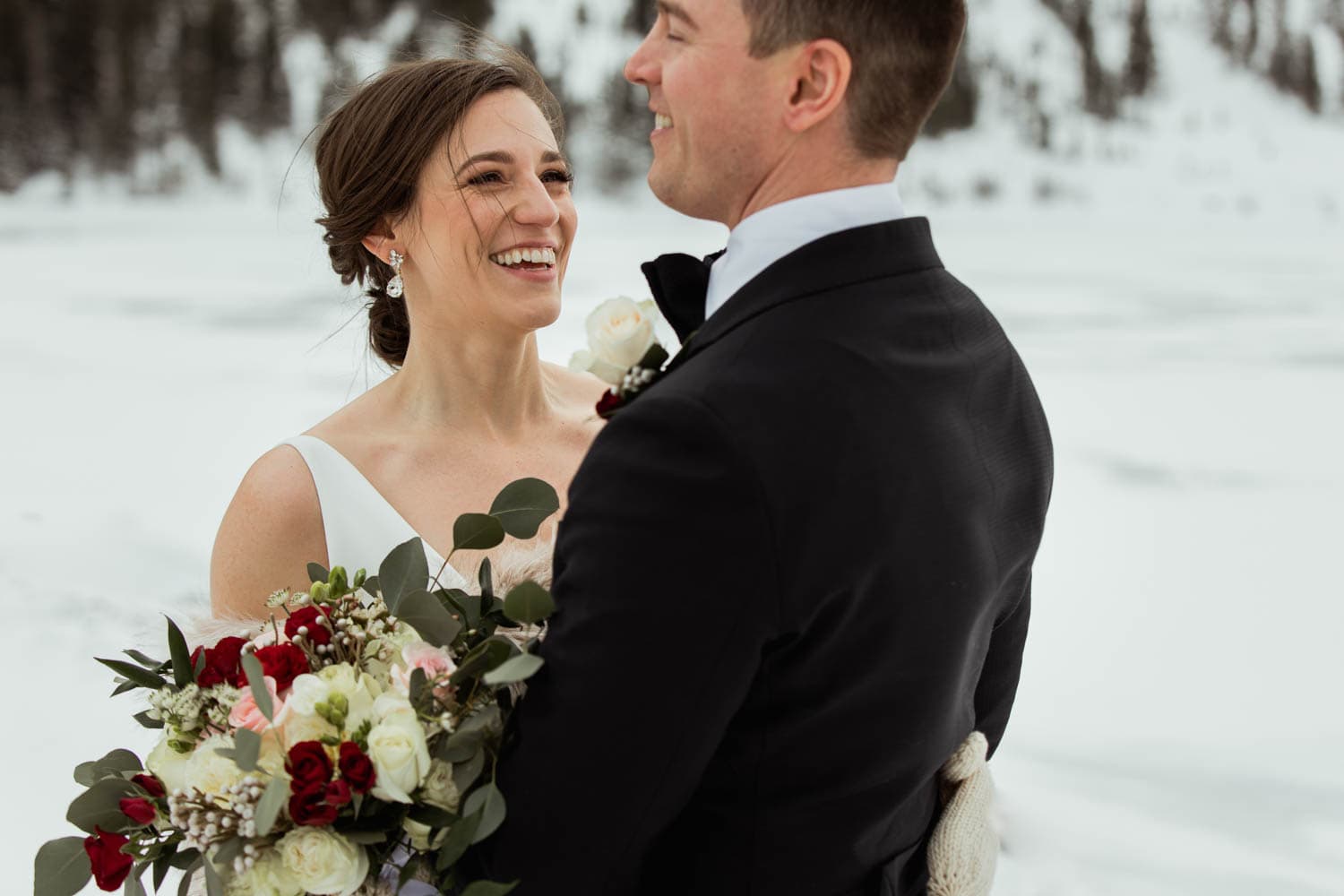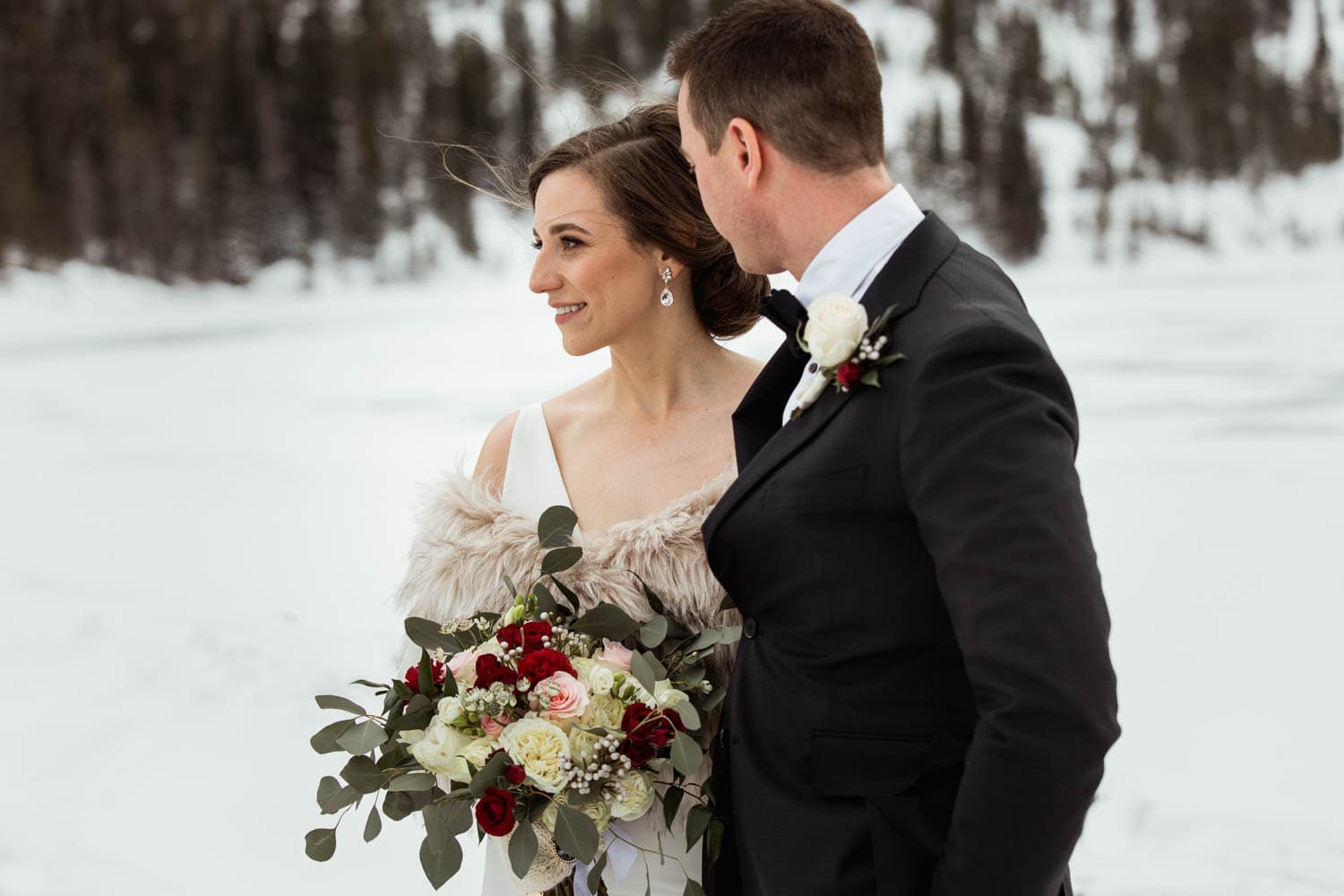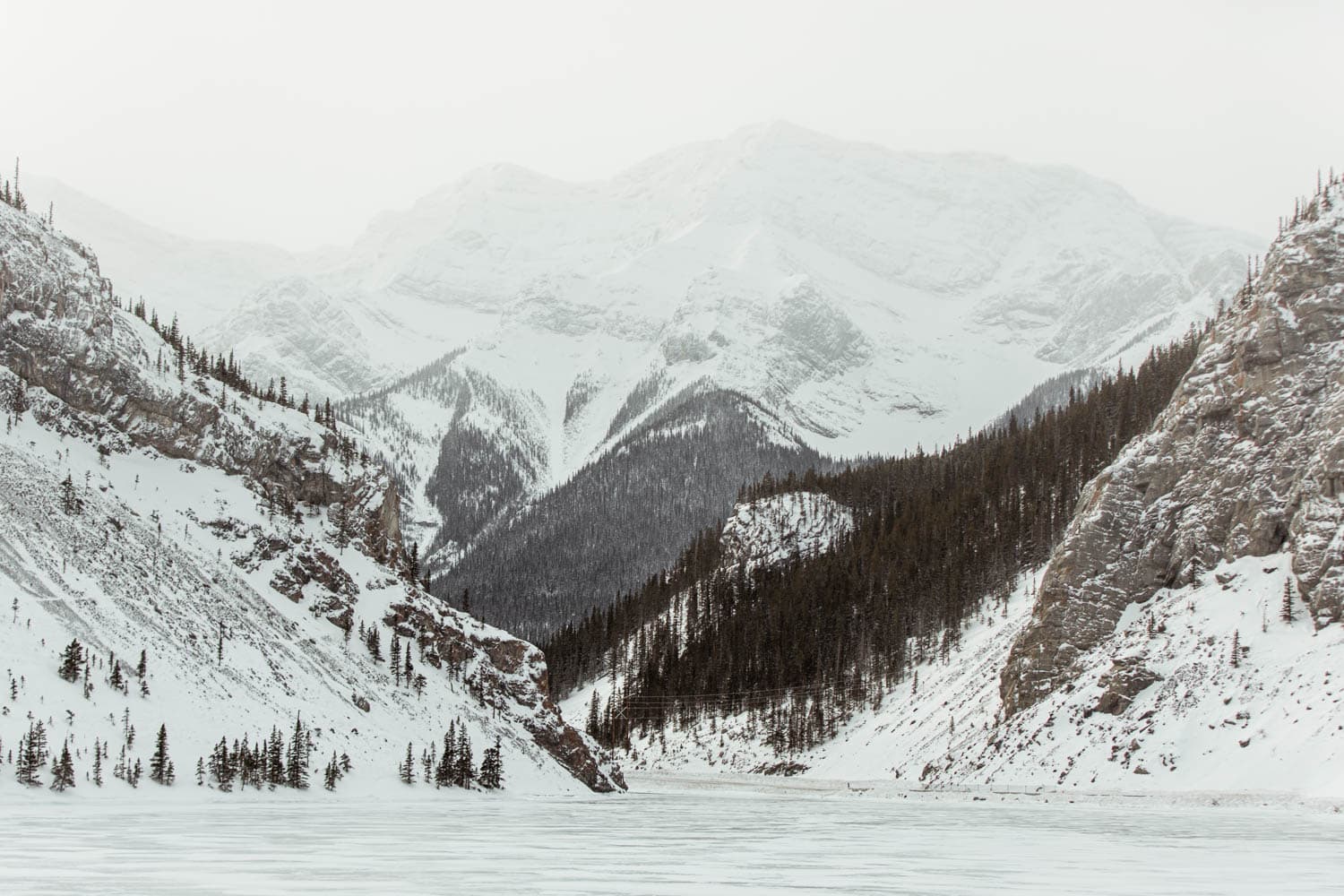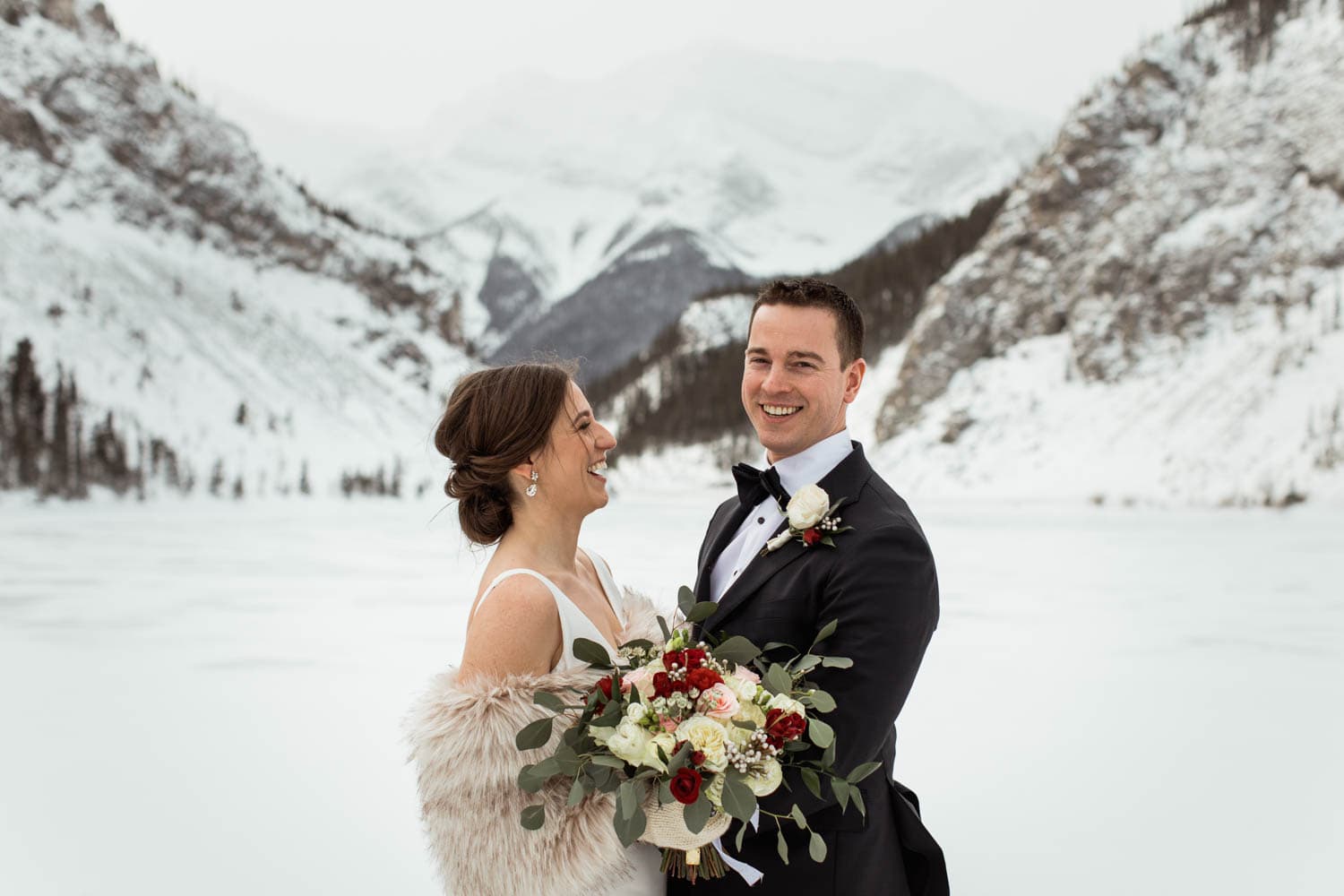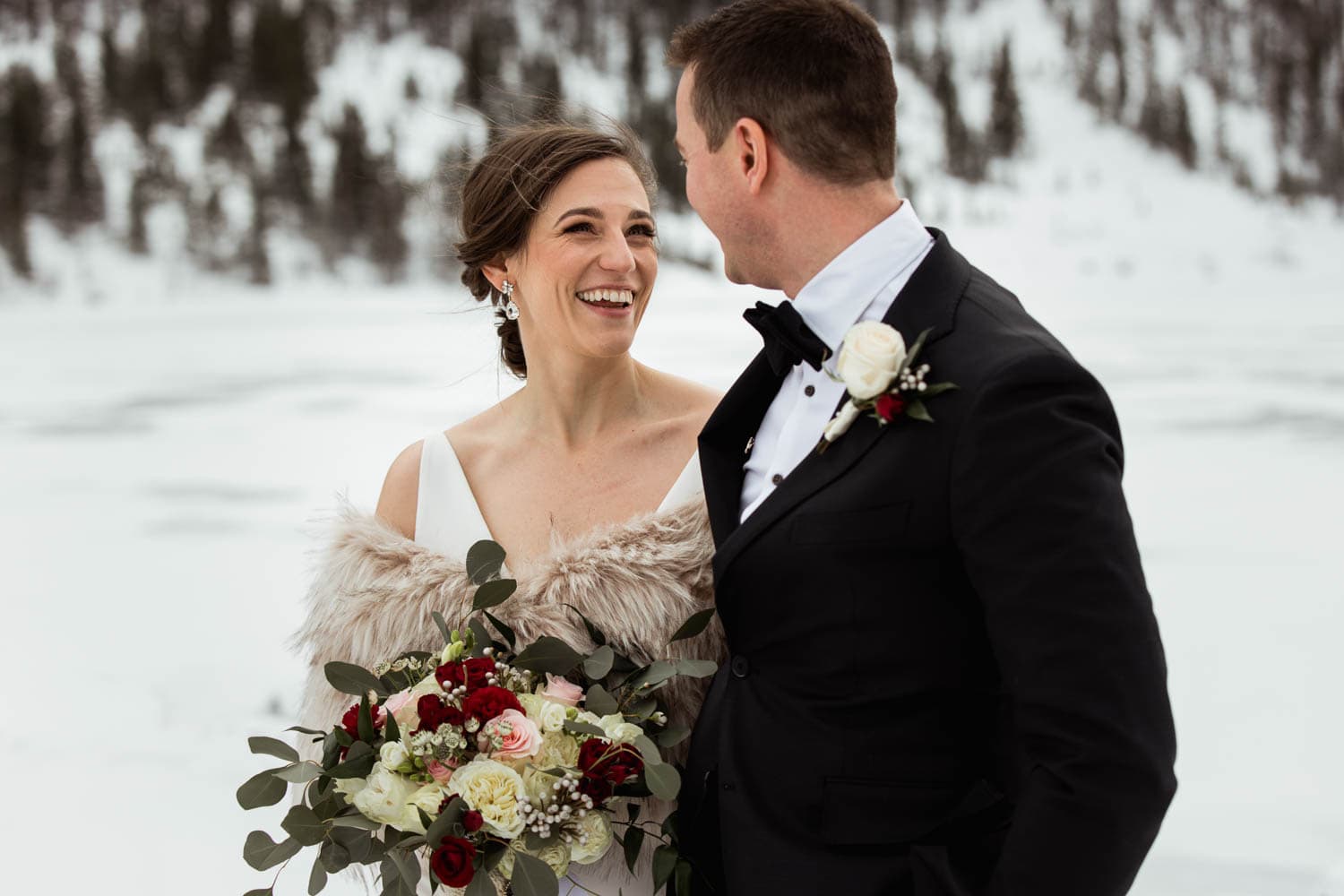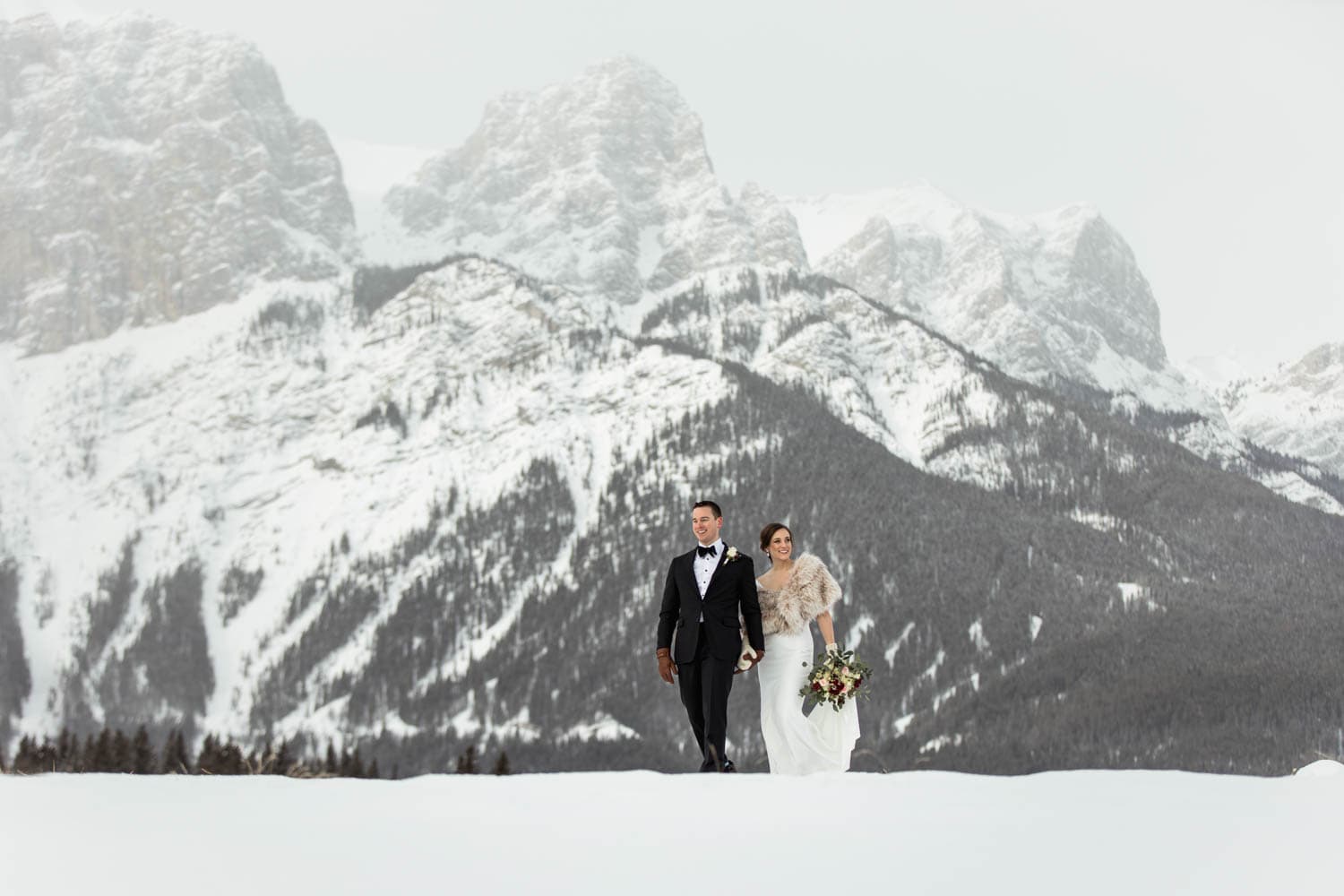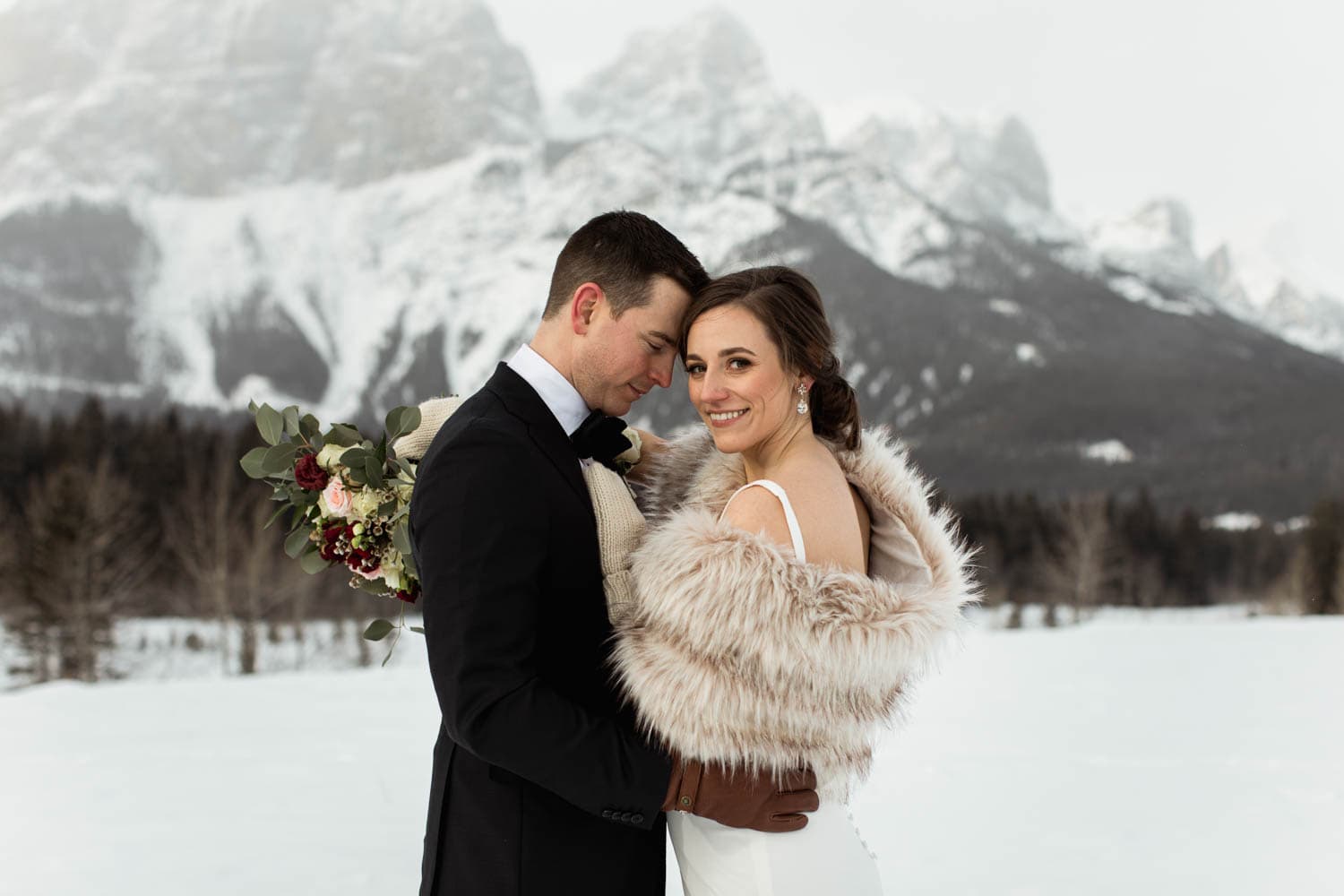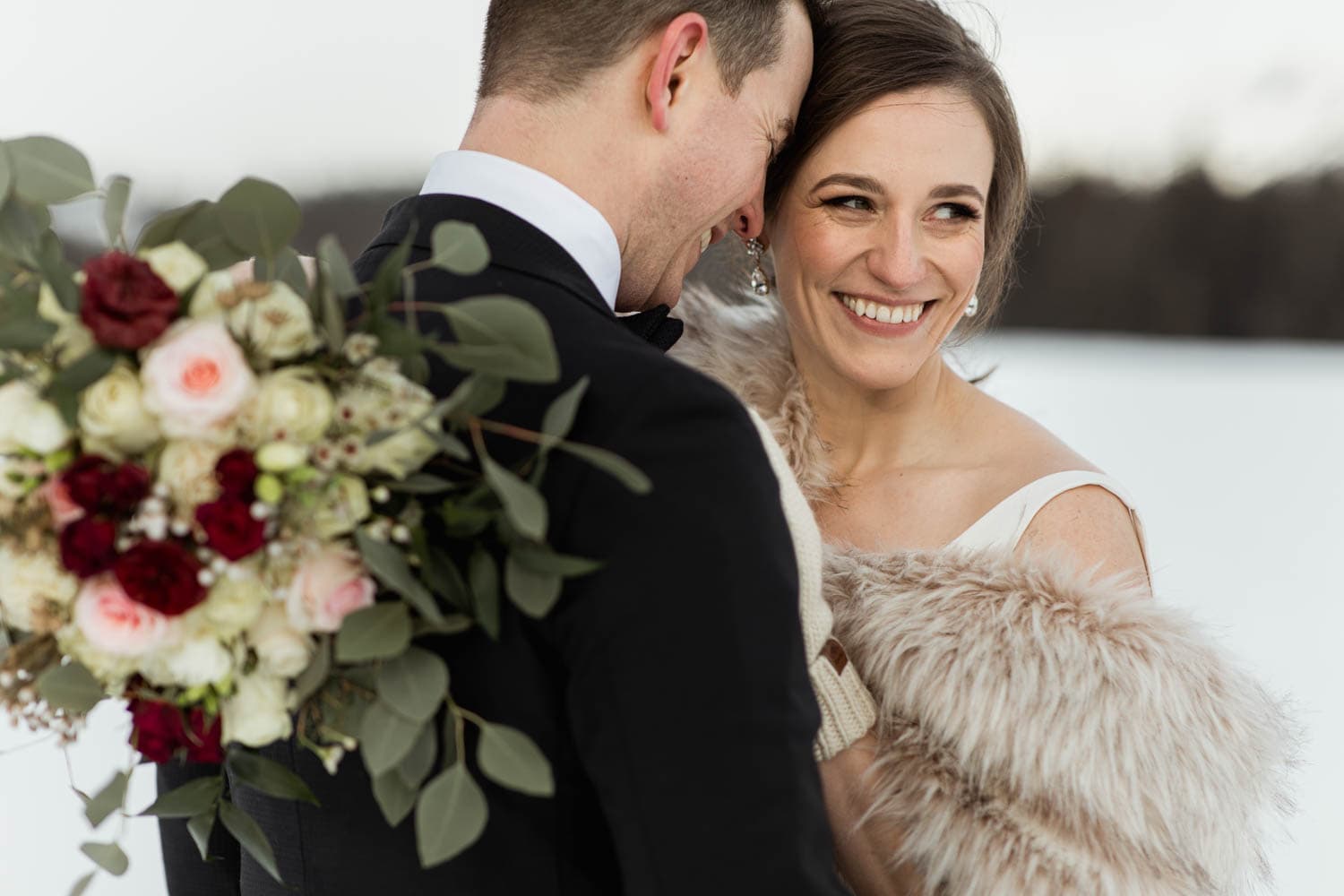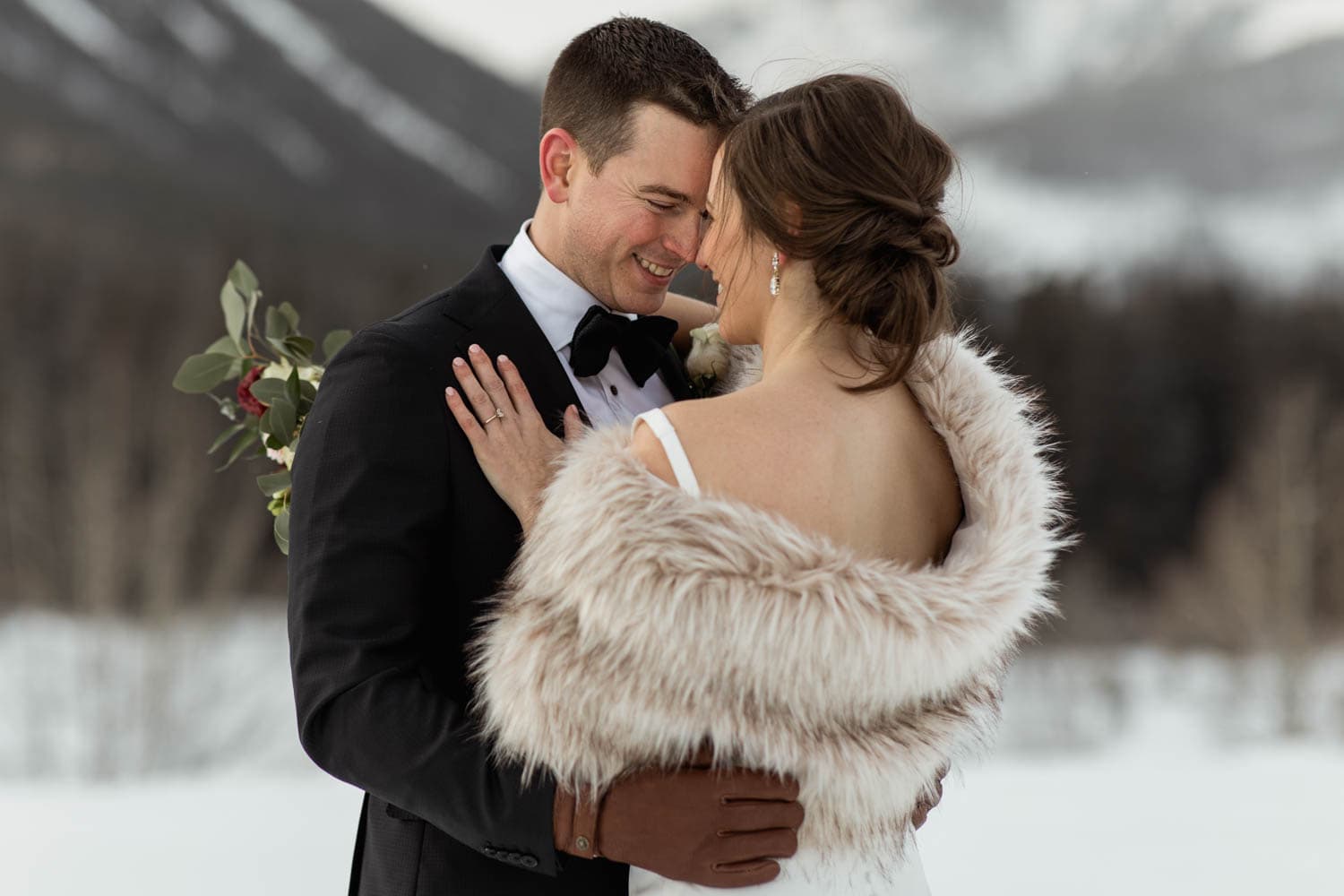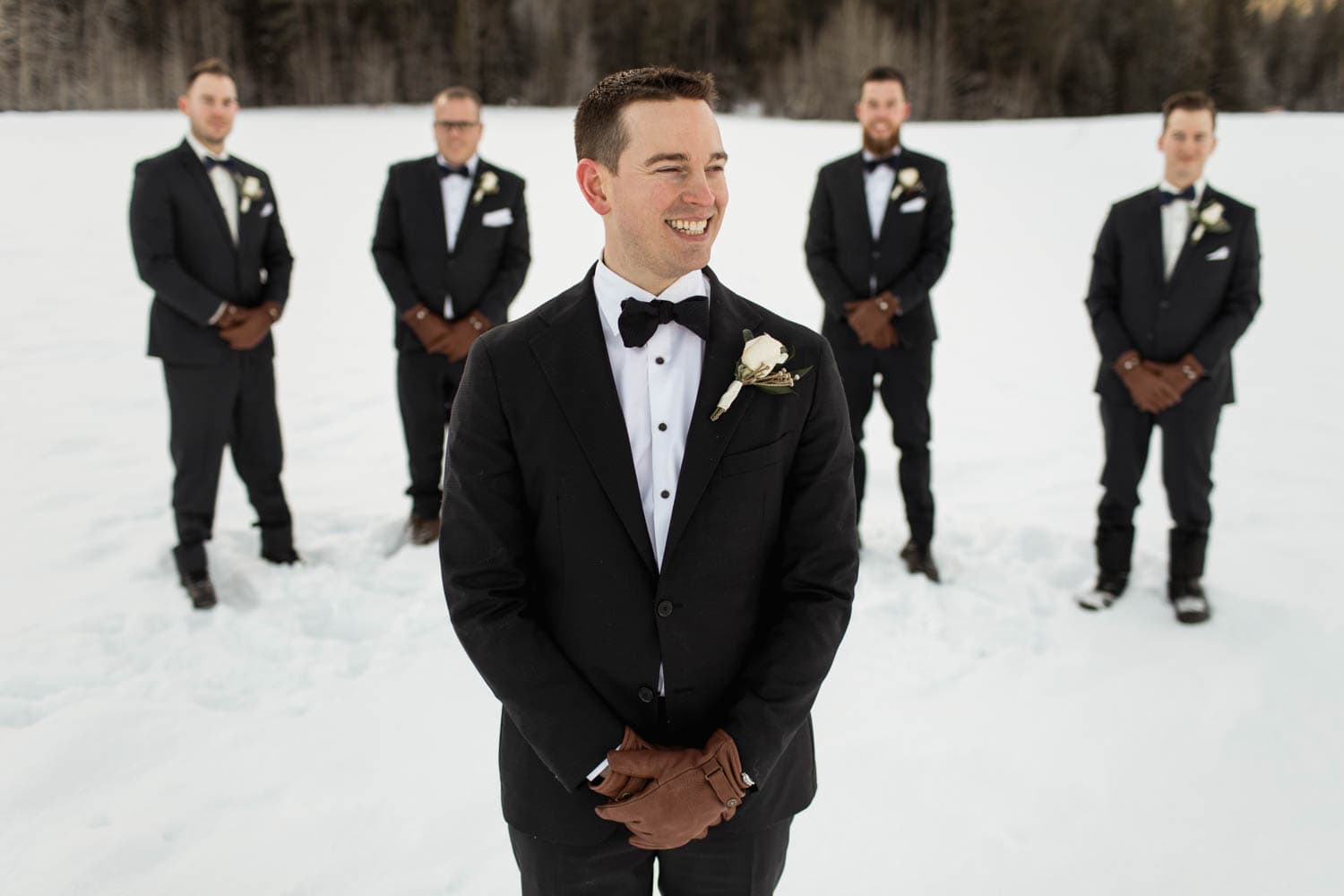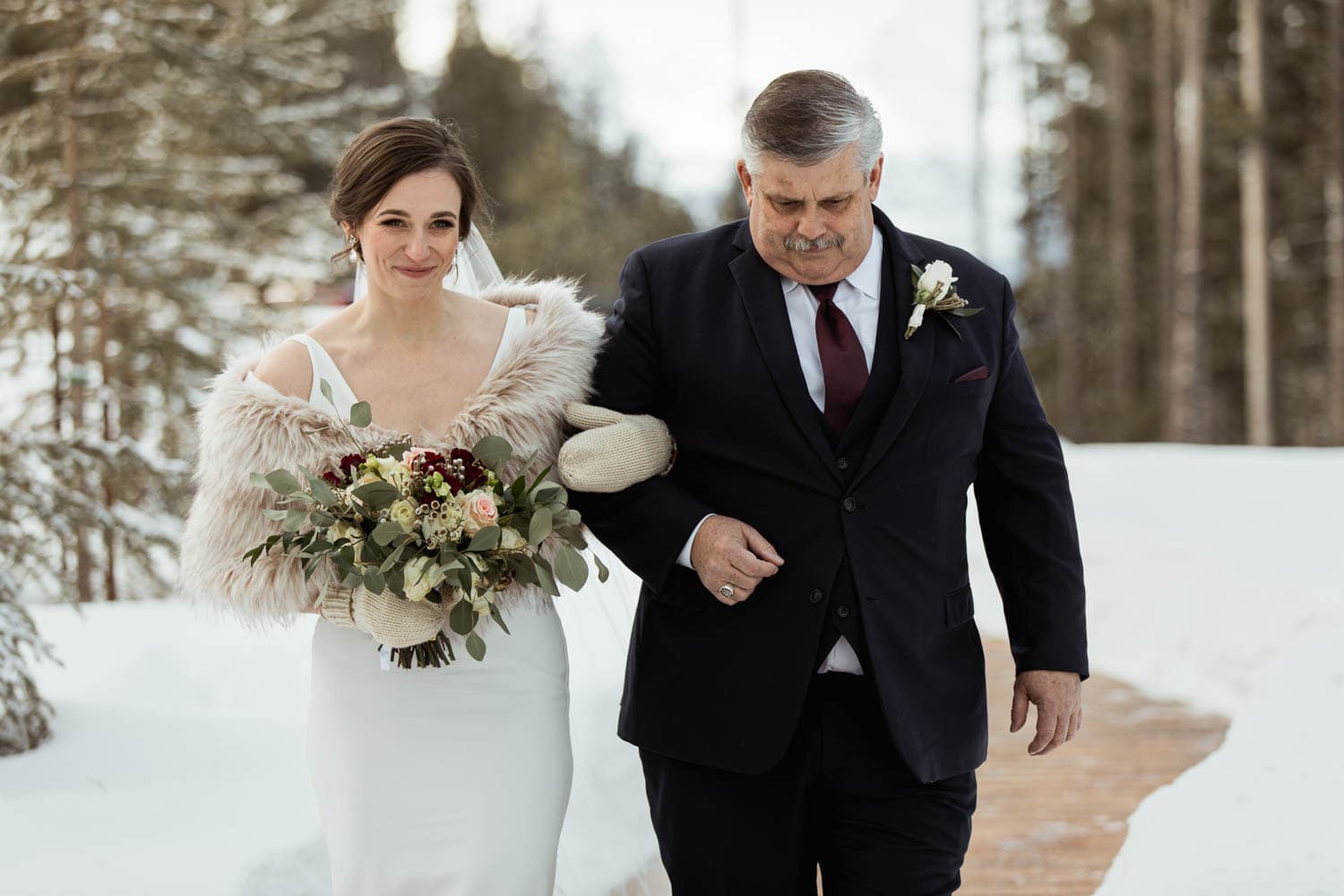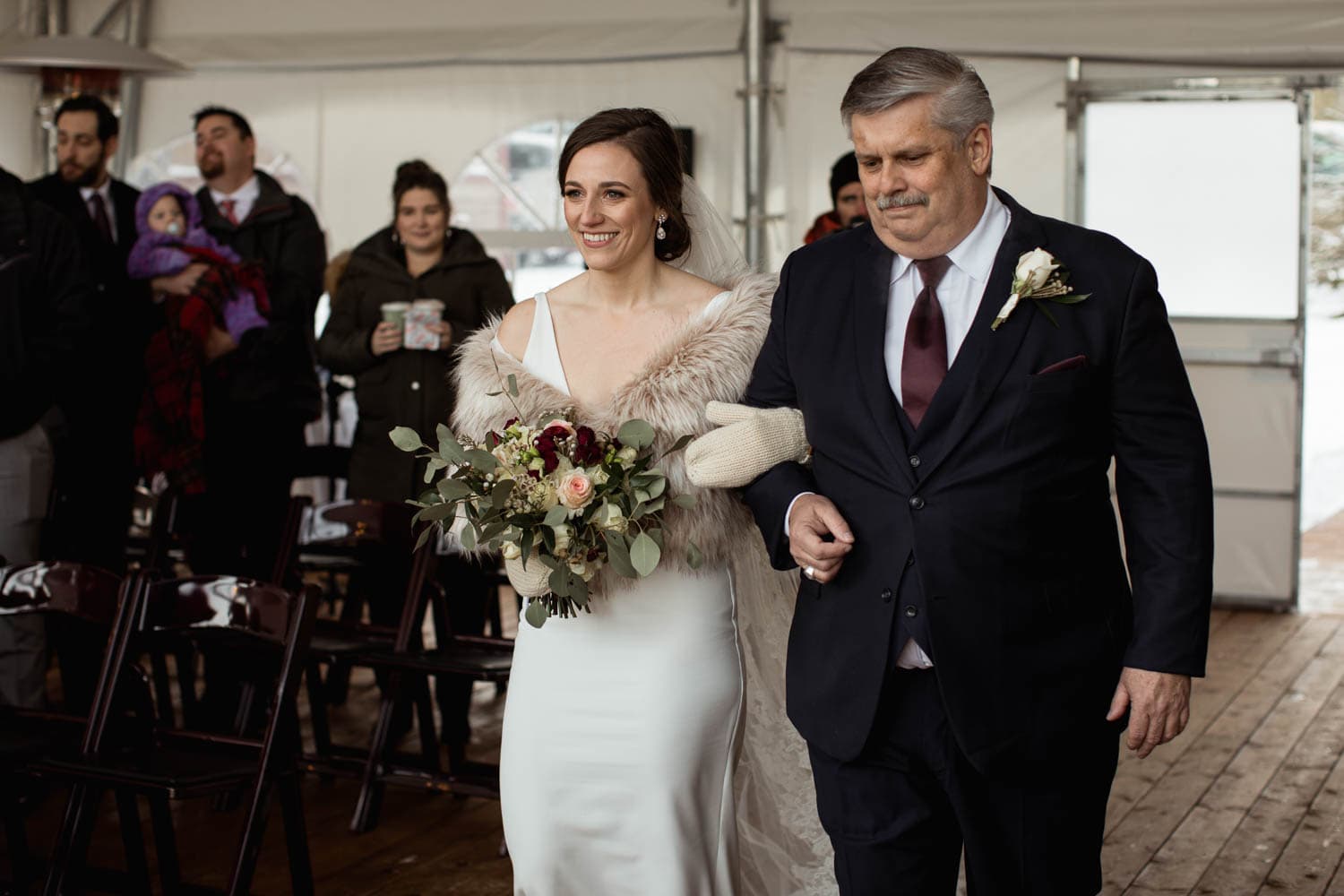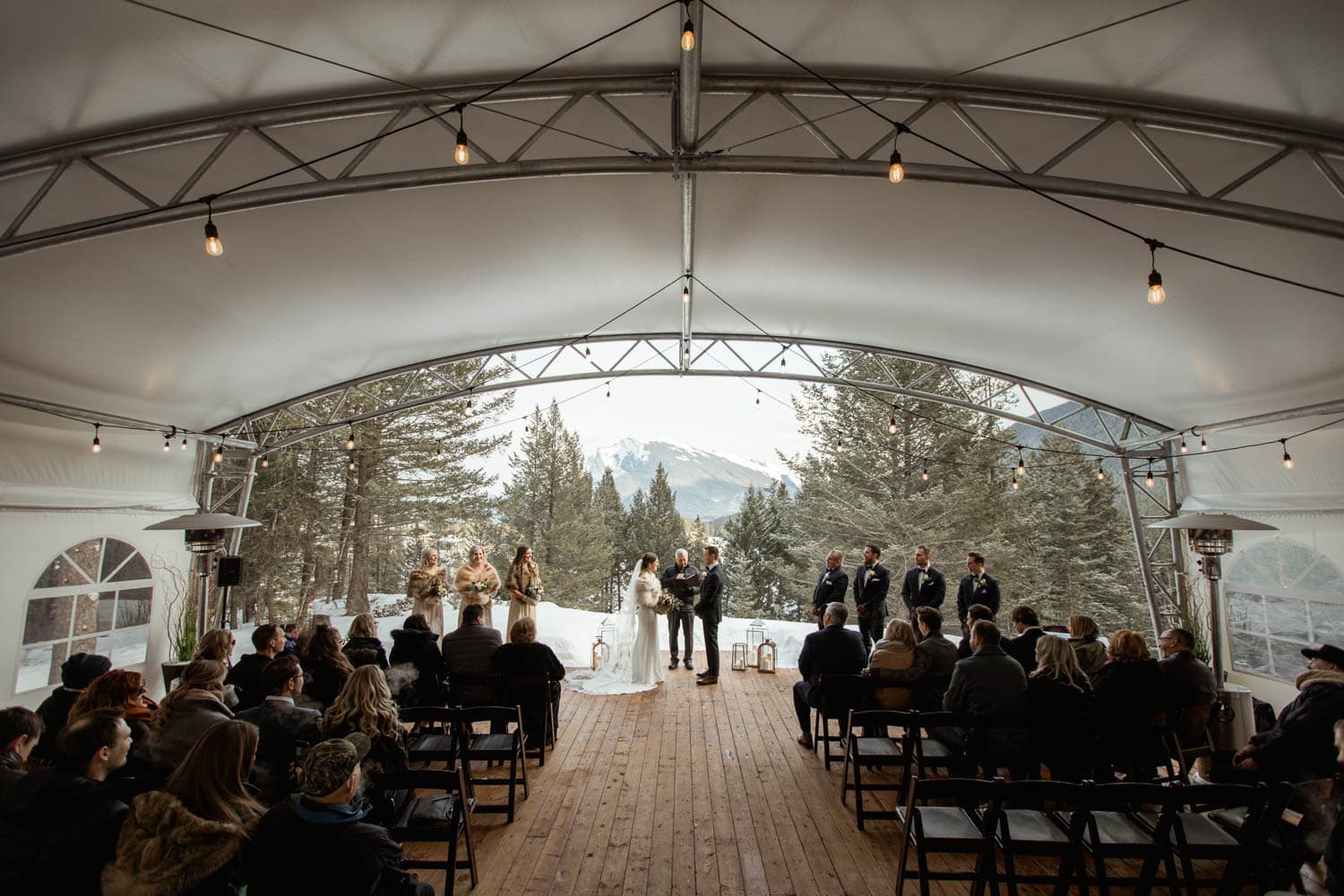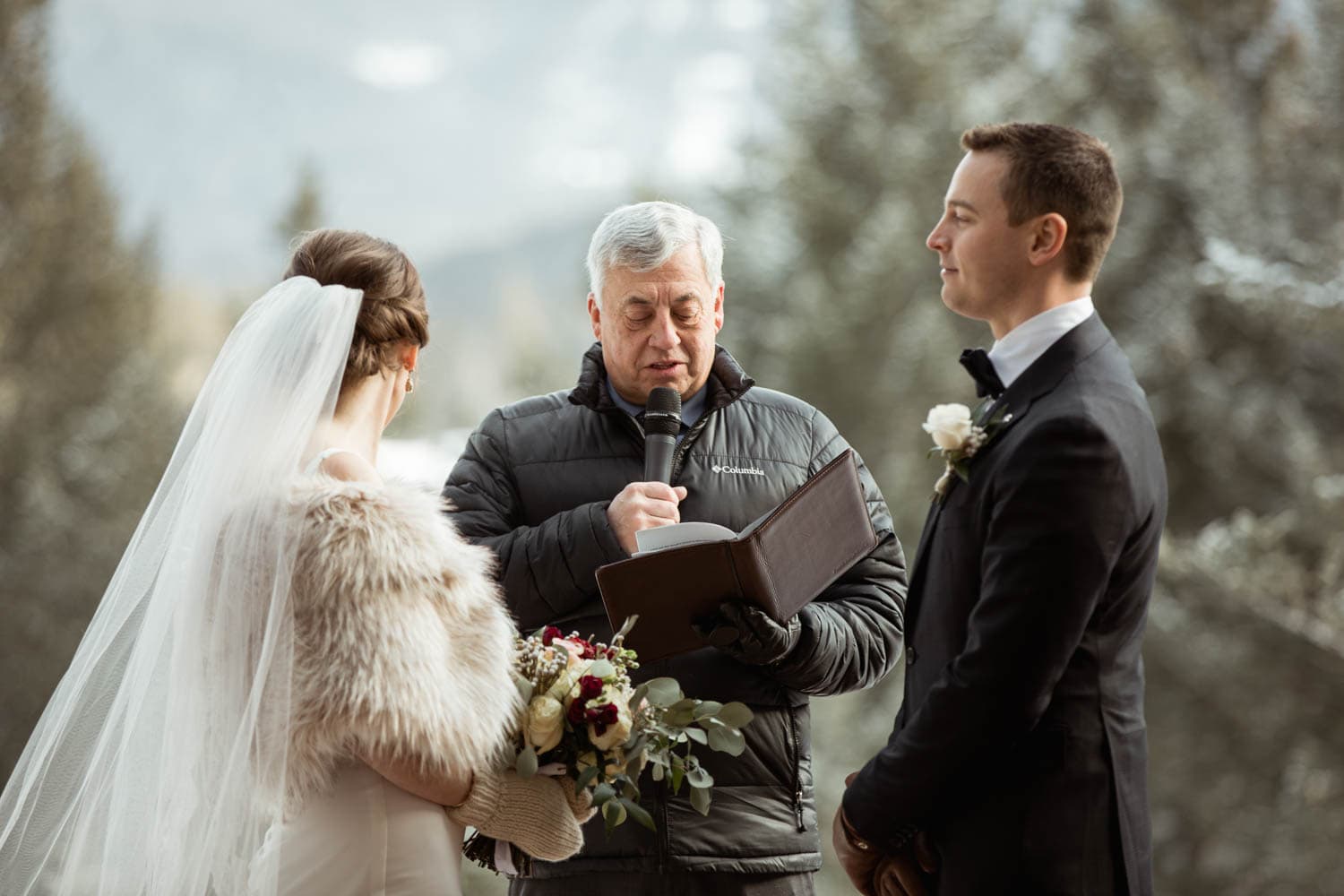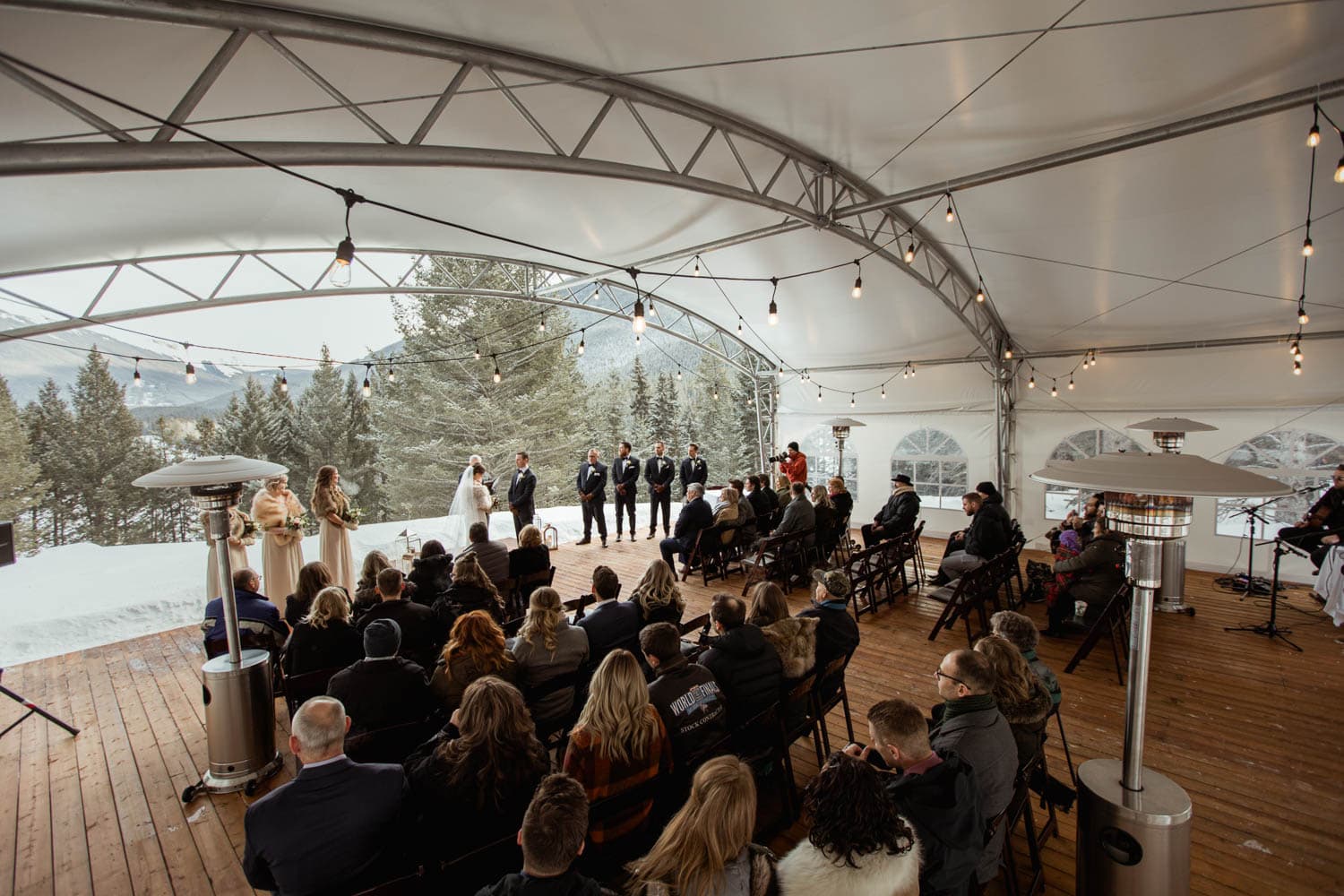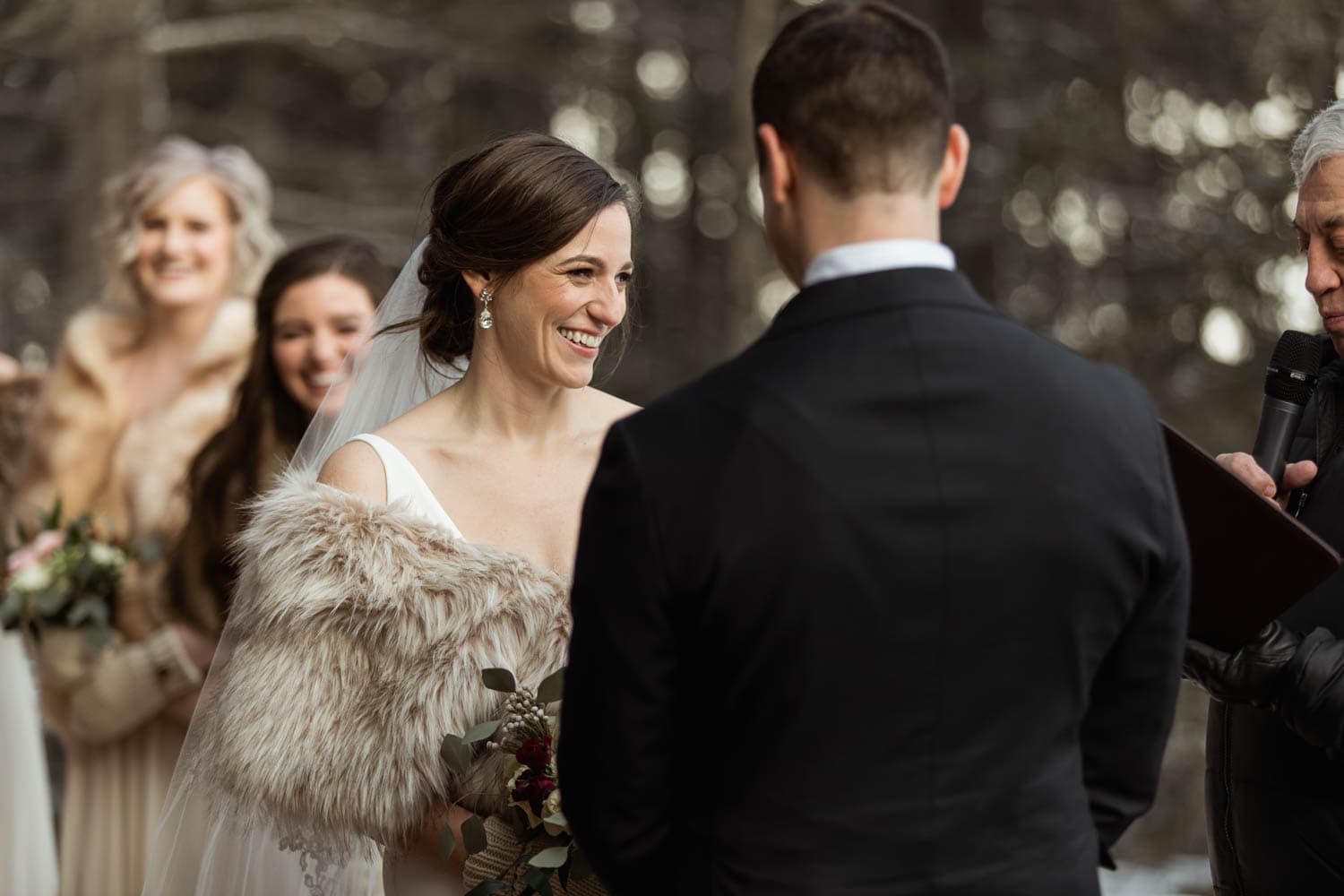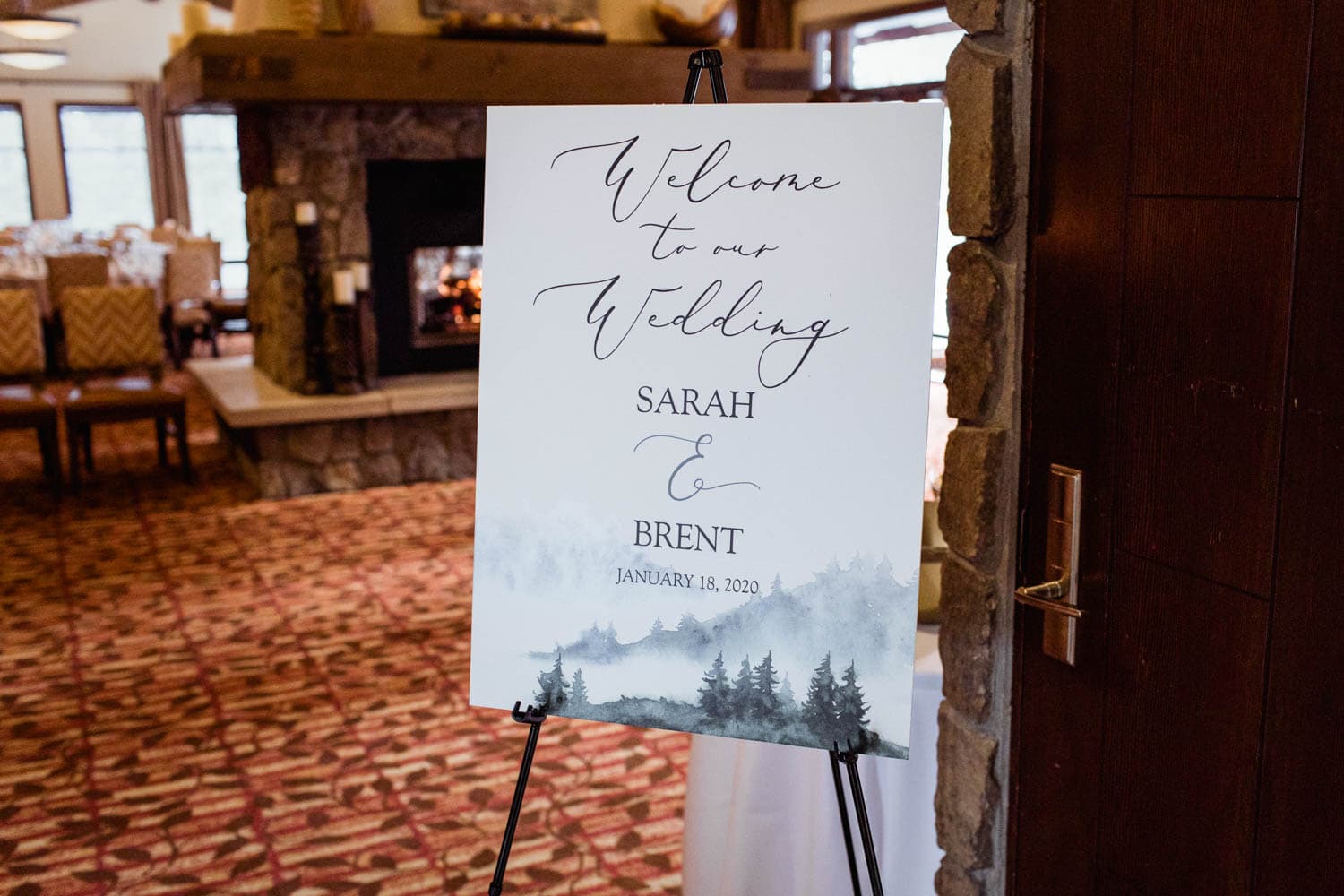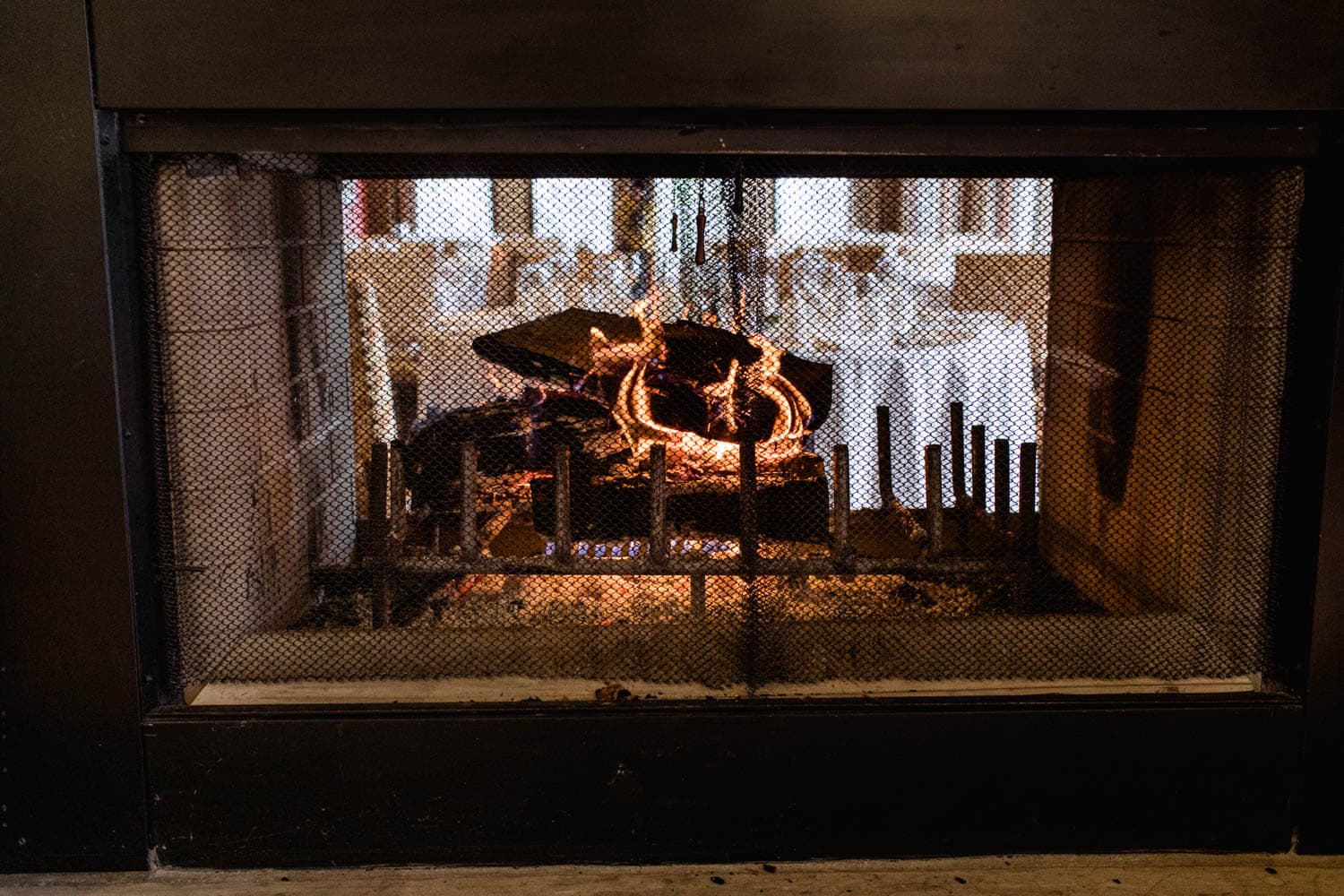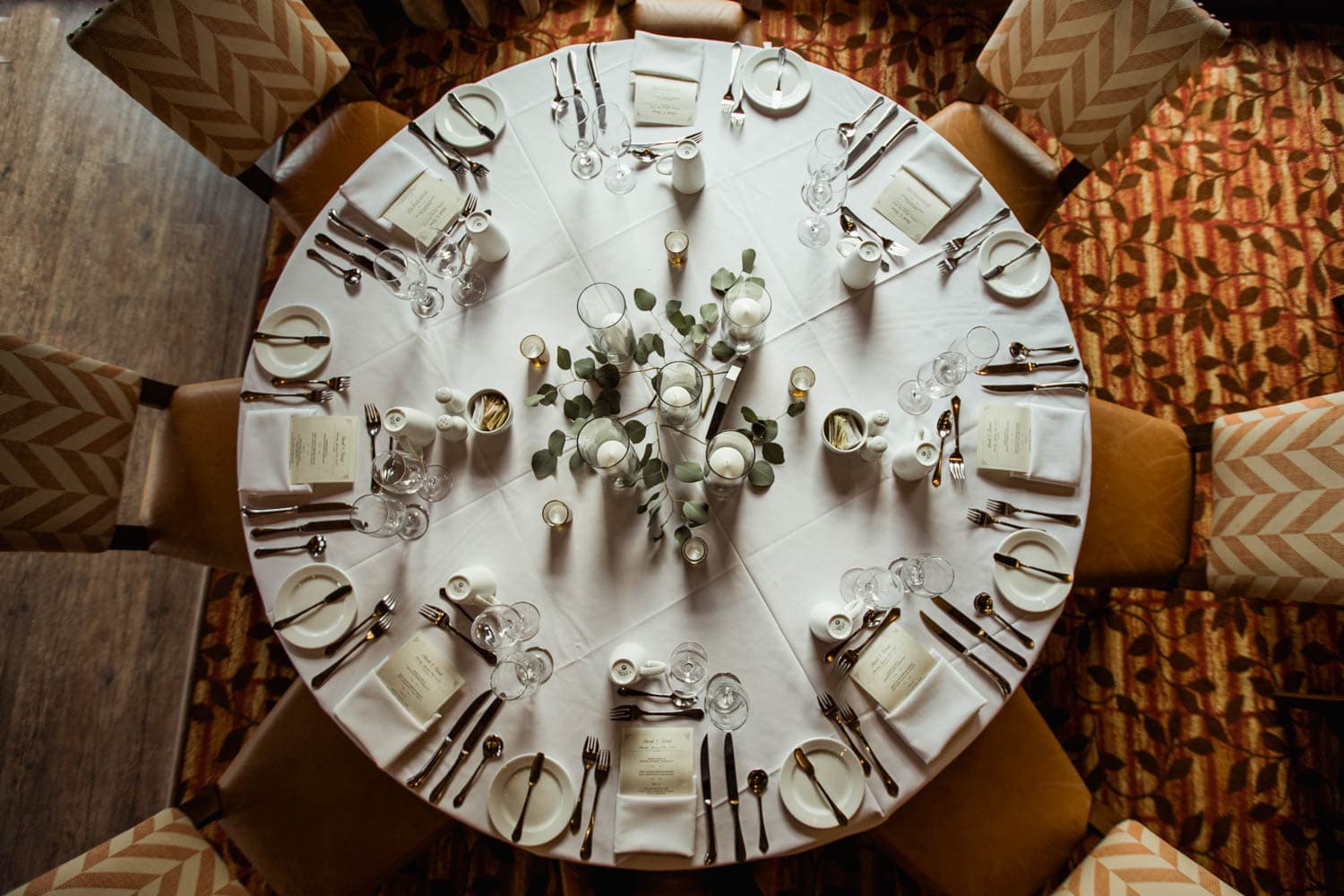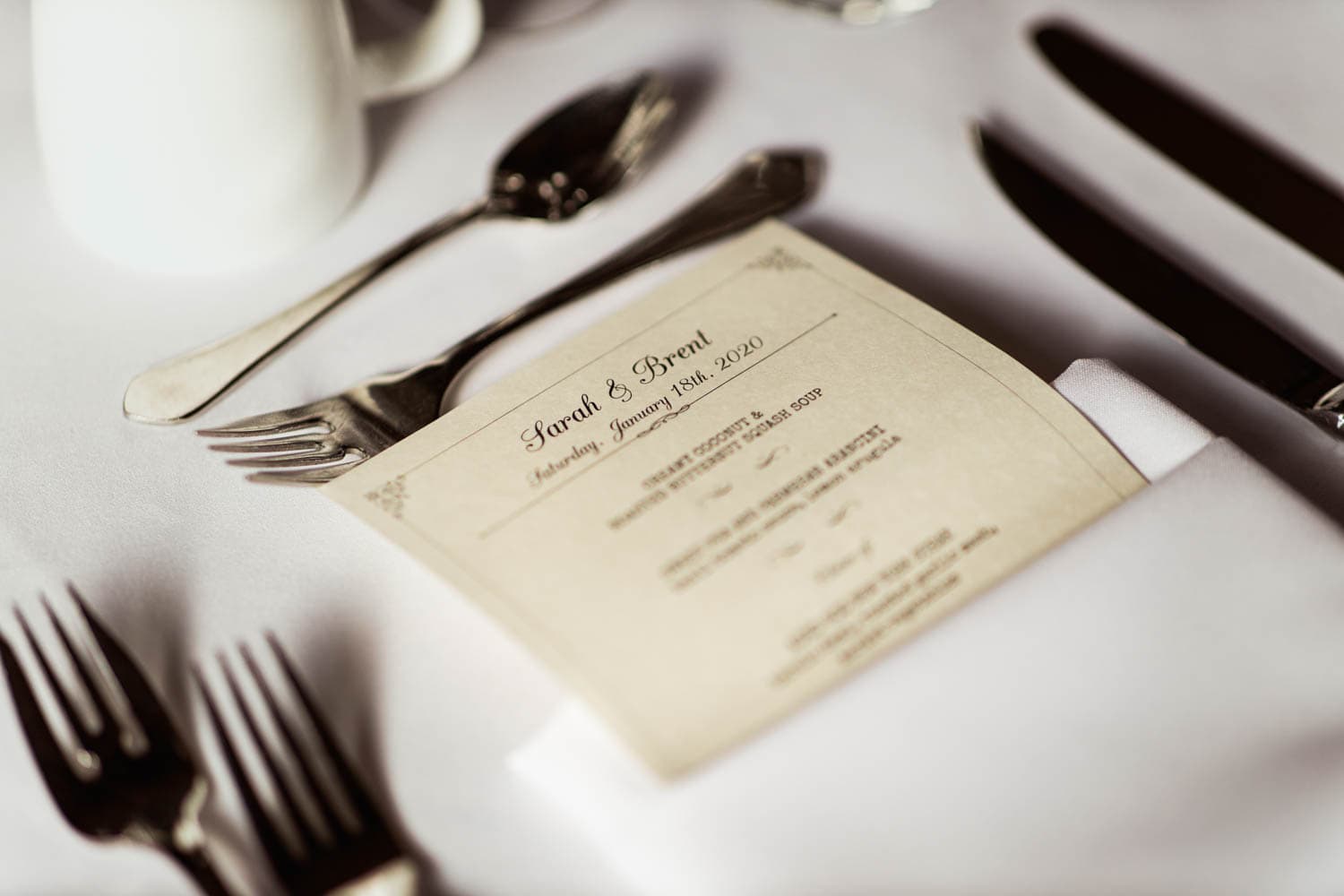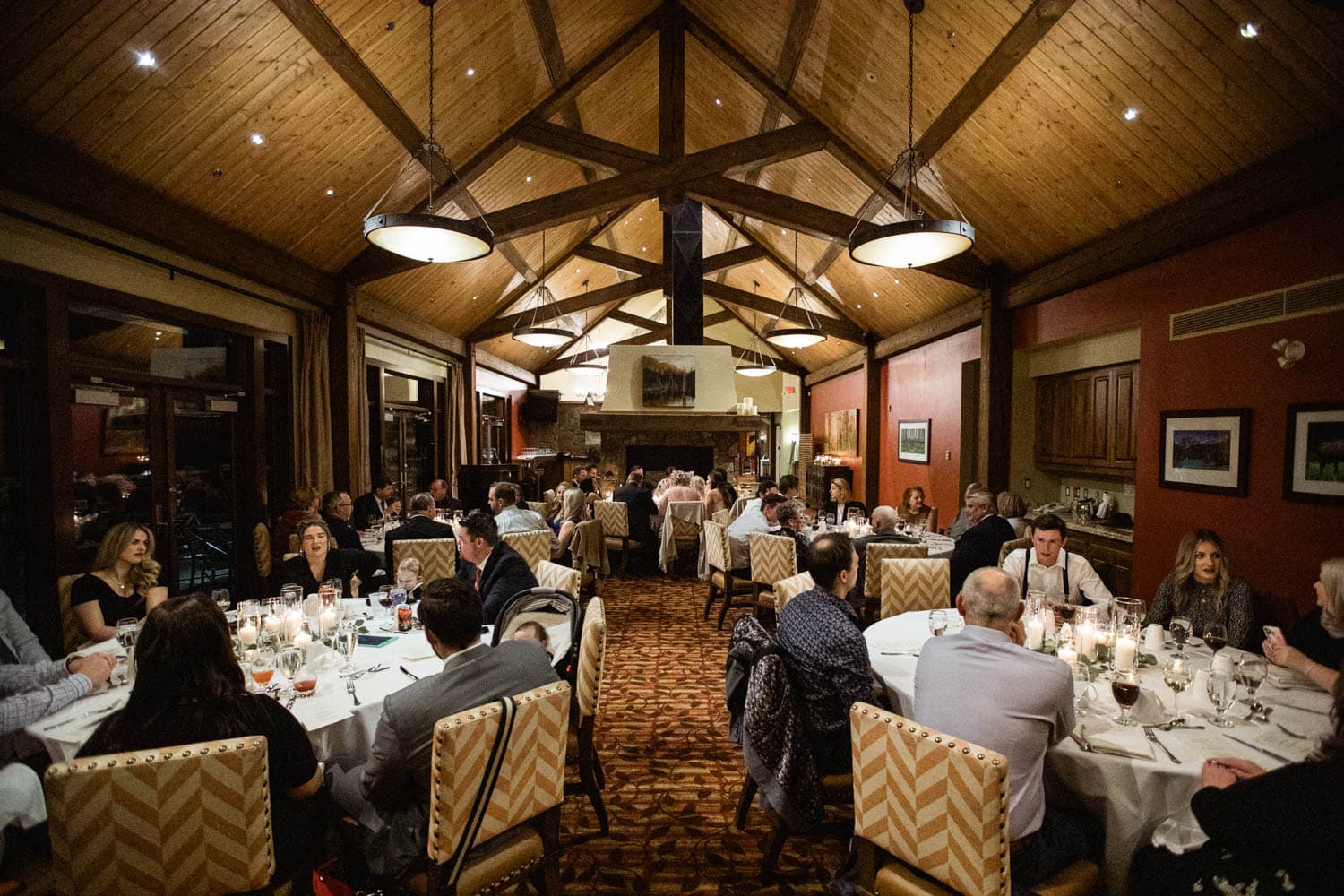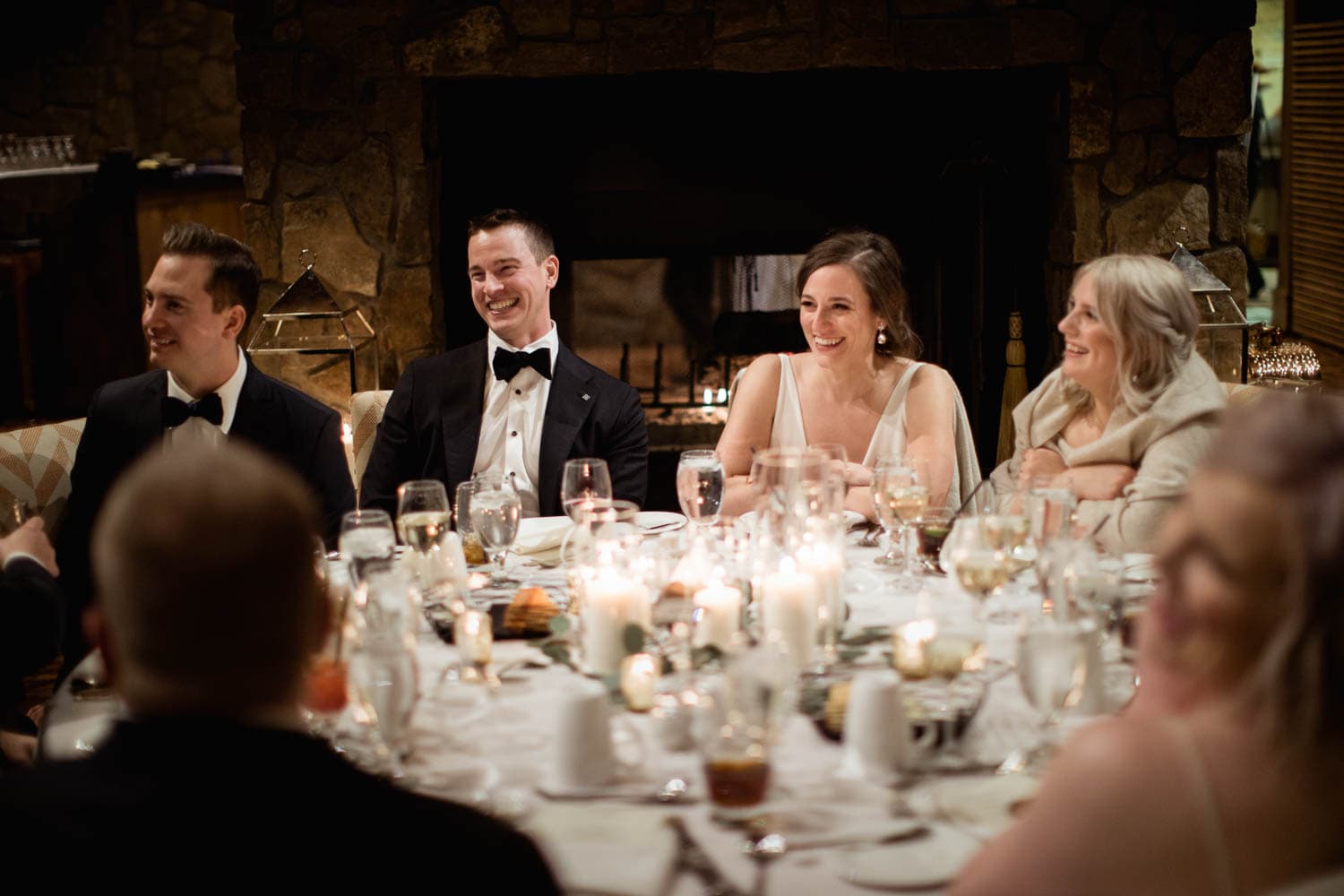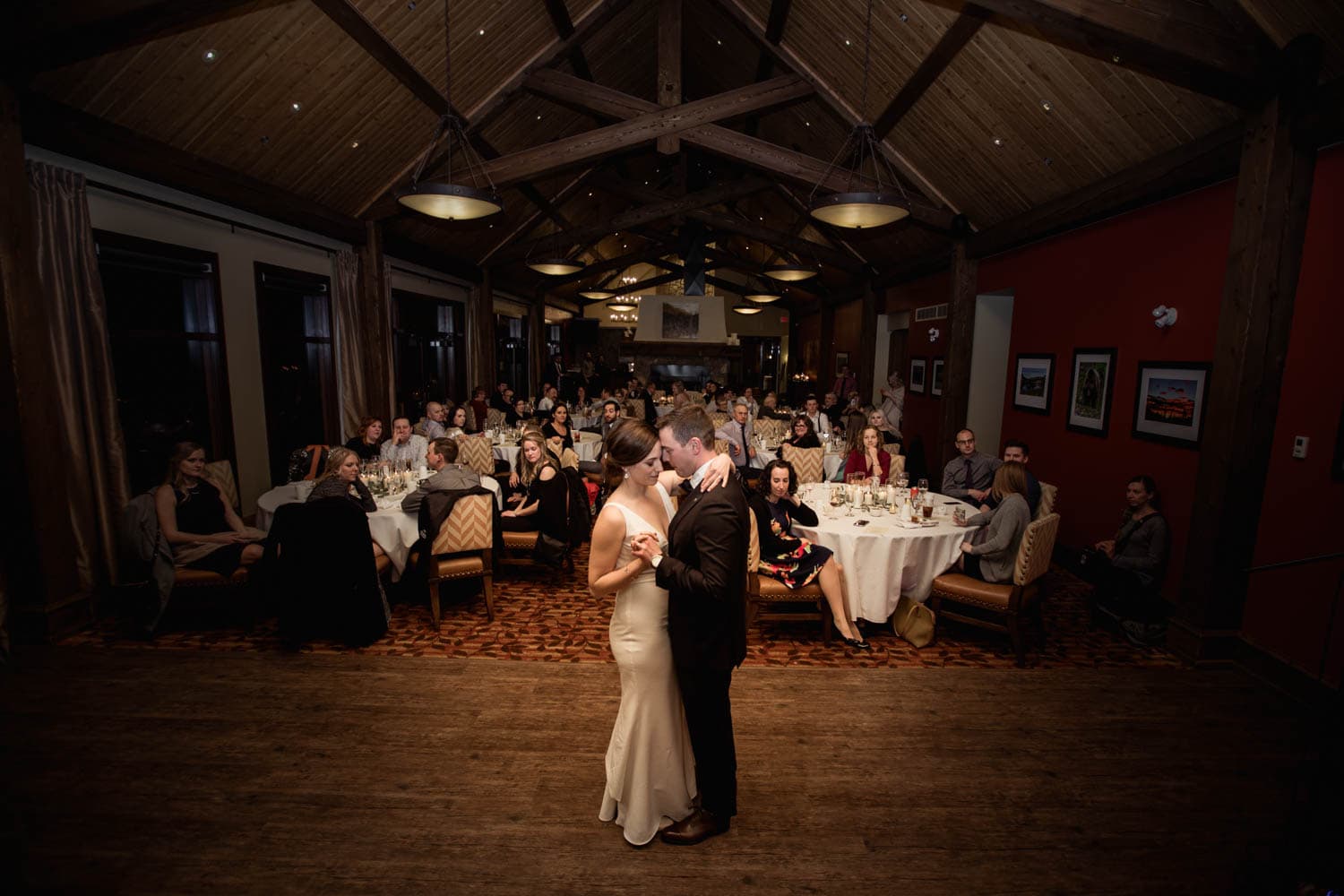 Vendors
Venue: Stewart Creek Golf and Country Club, Canmore
Hair and Makeup: Simply Me, Canmore
Commissioner: Patrick Smiley
Flowers – Flower House YYC
Band – Taking August
Dress – Novelle Bridal
Suits – Derks
Enjoy this Canmore Winter Wedding? See more weddings like this on our blog:
Adrienne and Walter – Stewart Creek Wedding, Canmore