Nordegg Wedding Photographer

Jessica & Eric
Abraham Lake Winter Elopement
This Abraham Lake Winter Elopement was one of the most beautiful winter wedding shoots we have ever had the chance to photograph! Jessica and Eric planned an intimate day with just their immediate family. They booked out the cabins at Prairie Creek Inn, a beautiful little spot tucked into the woods just south of Rocky Mountain House, Alberta. This little spot was the perfect place to base yourself for an intimate winter elopement. We spent the morning hanging out with Jess and Eric as they got ready in their separate cabins by the fire.
Winter Wedding Weather
The winters in Alberta can be extreme and you never know what the weather is going to throw your way. Abraham Lake is particularly known for its strong winds and ice bubbles. The winds keep the ice clear of snow making it one of the best places to see the amazing methane bubbles that make incredible patterns under the ice. On this day however, we woke up to no winds, making the -20 air temps bearable.
Their Story
We left Prairie Creek Inn and drove towards the snow capped mountains past Nordegg. Winding along the side of Abraham Lake the views were incredible. We could all clearly see why Jess and Eric picked this location for their winter elopement. When we arrived at their location, we walked right out onto the ice and we were the only people there! We all made an aisle through the snow and Eric stood at the end waiting for his bride. Behind him, the soft winter light lit up the peaks creating the most incredible backdrop for their ceremony. Jess's grandfather lead us through their ceremony and they shared personalised vows with one another. Afterwards, Eric's brothers brought out the champagne and we all celebrated the happy new cold couple!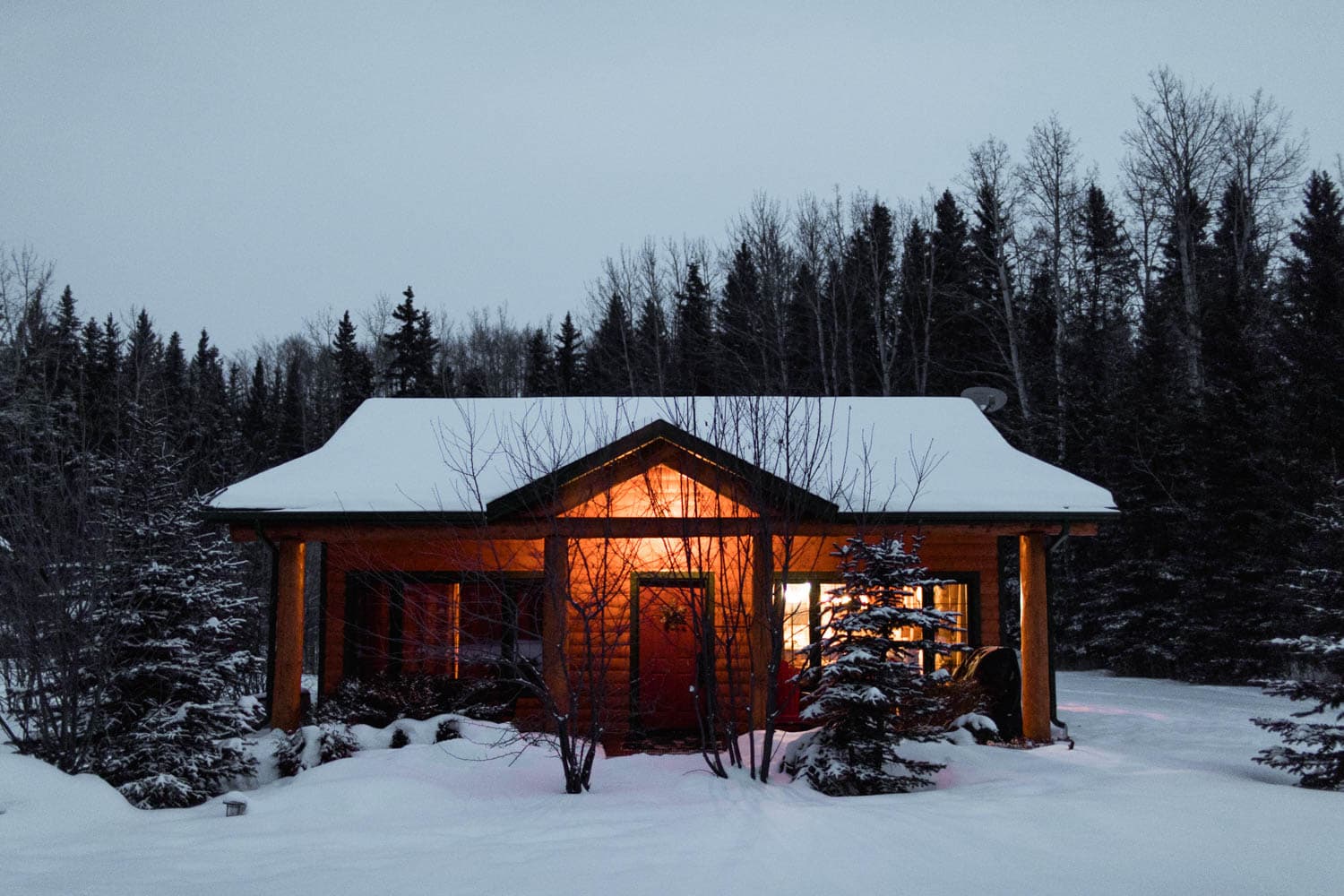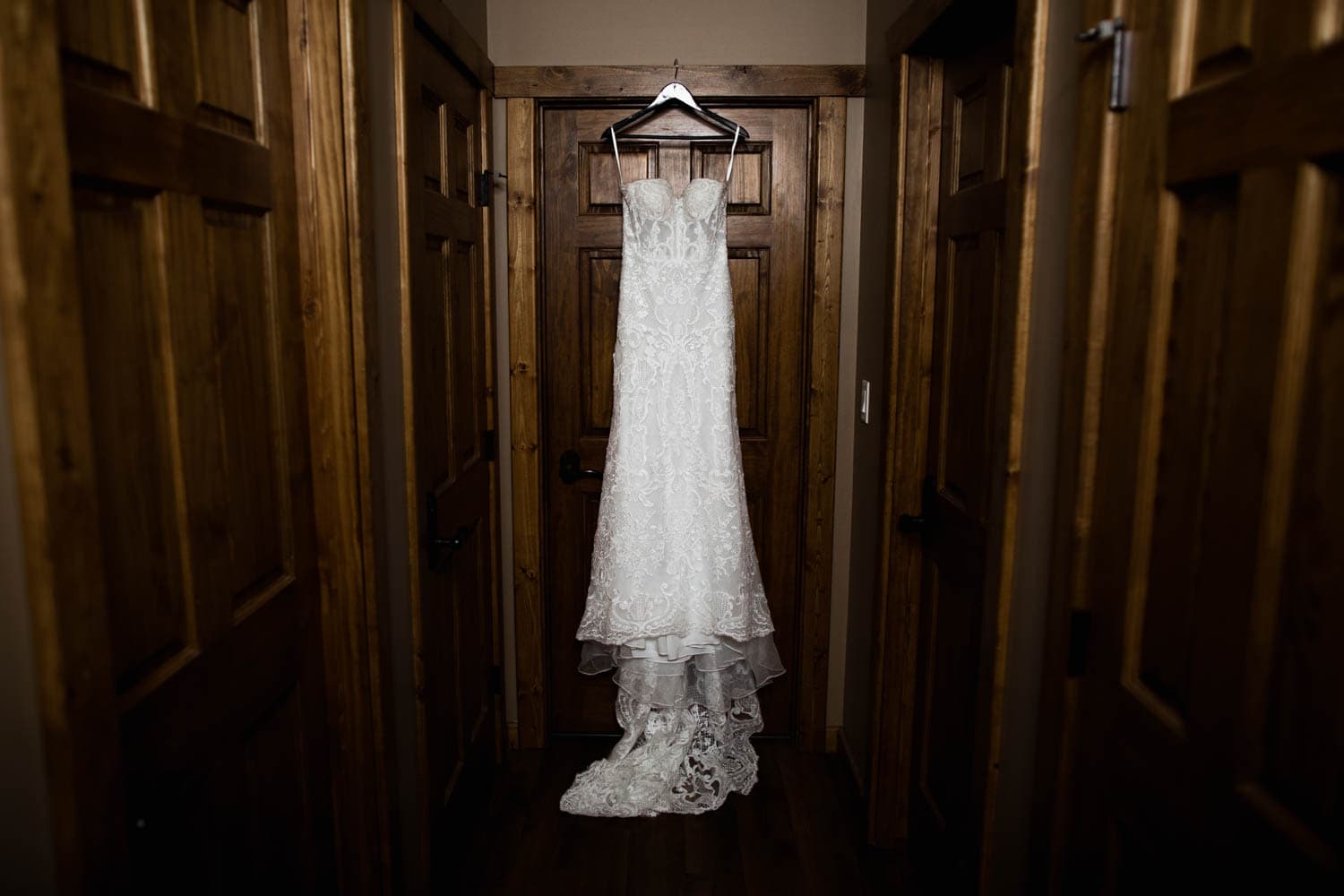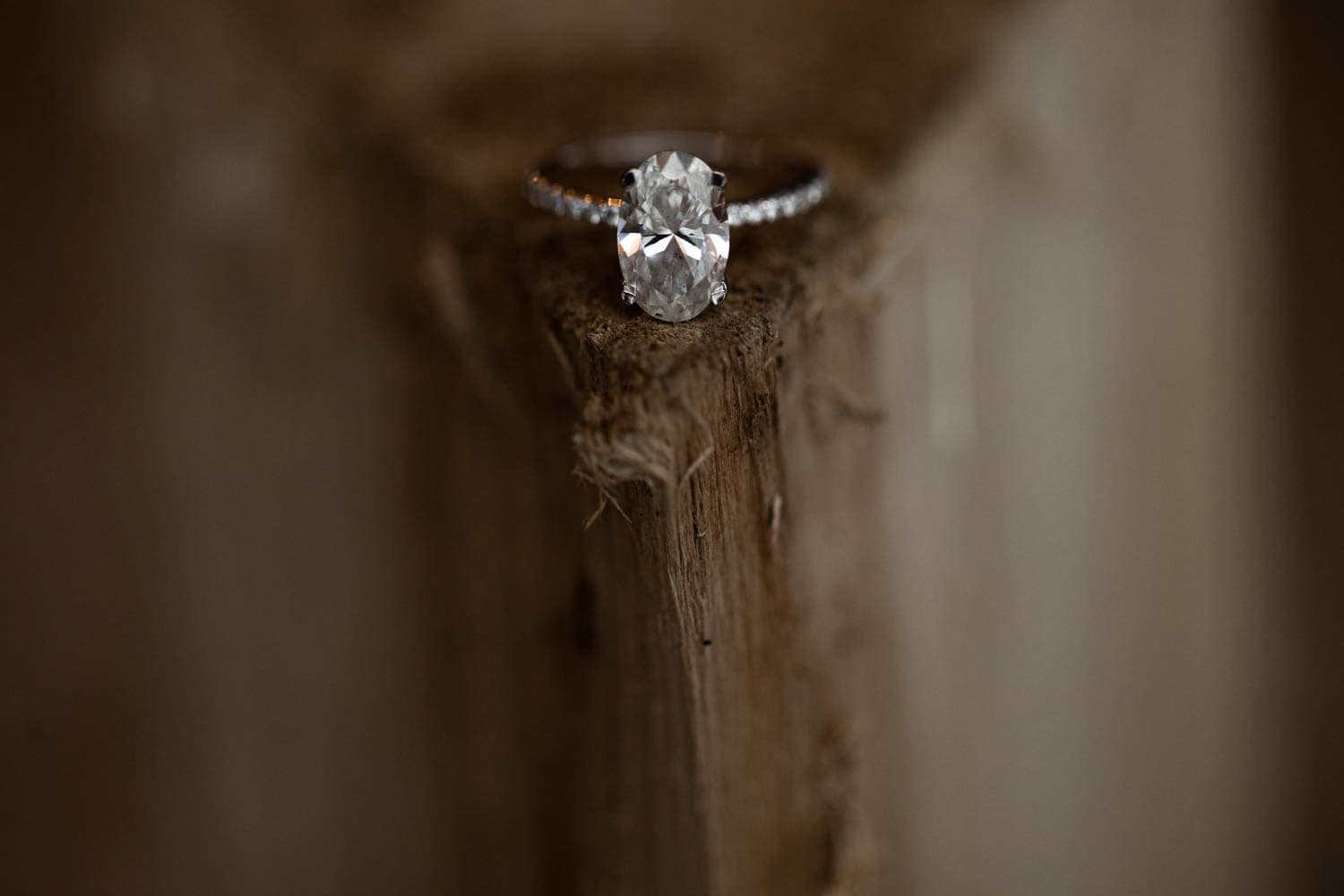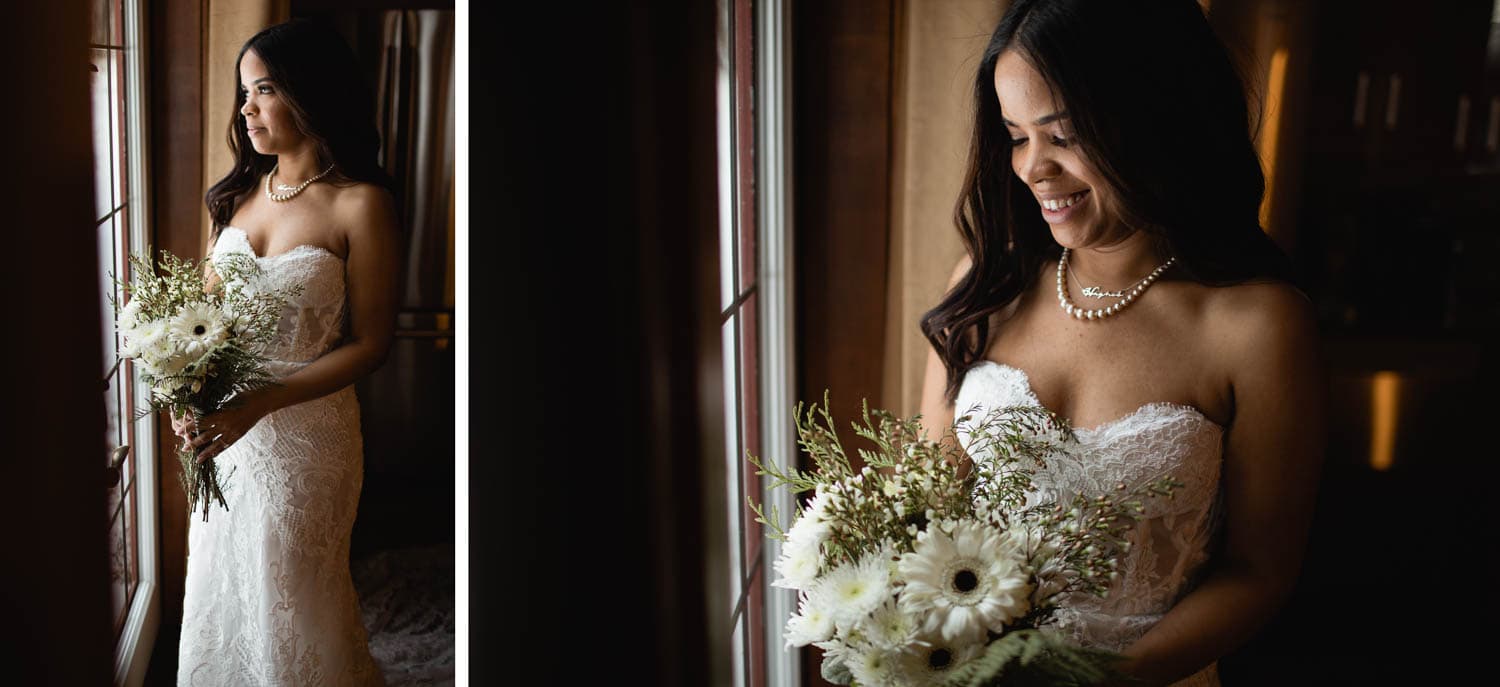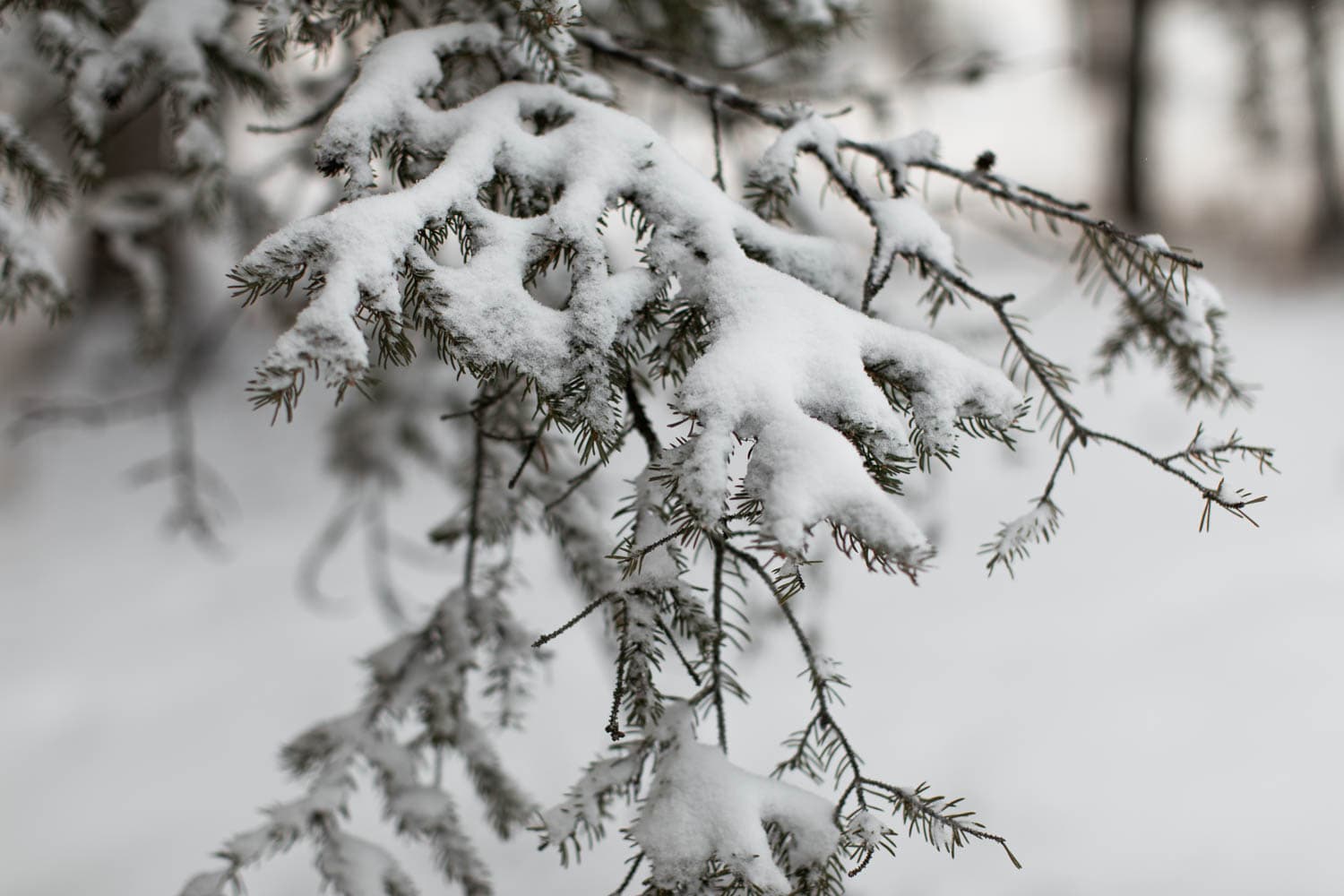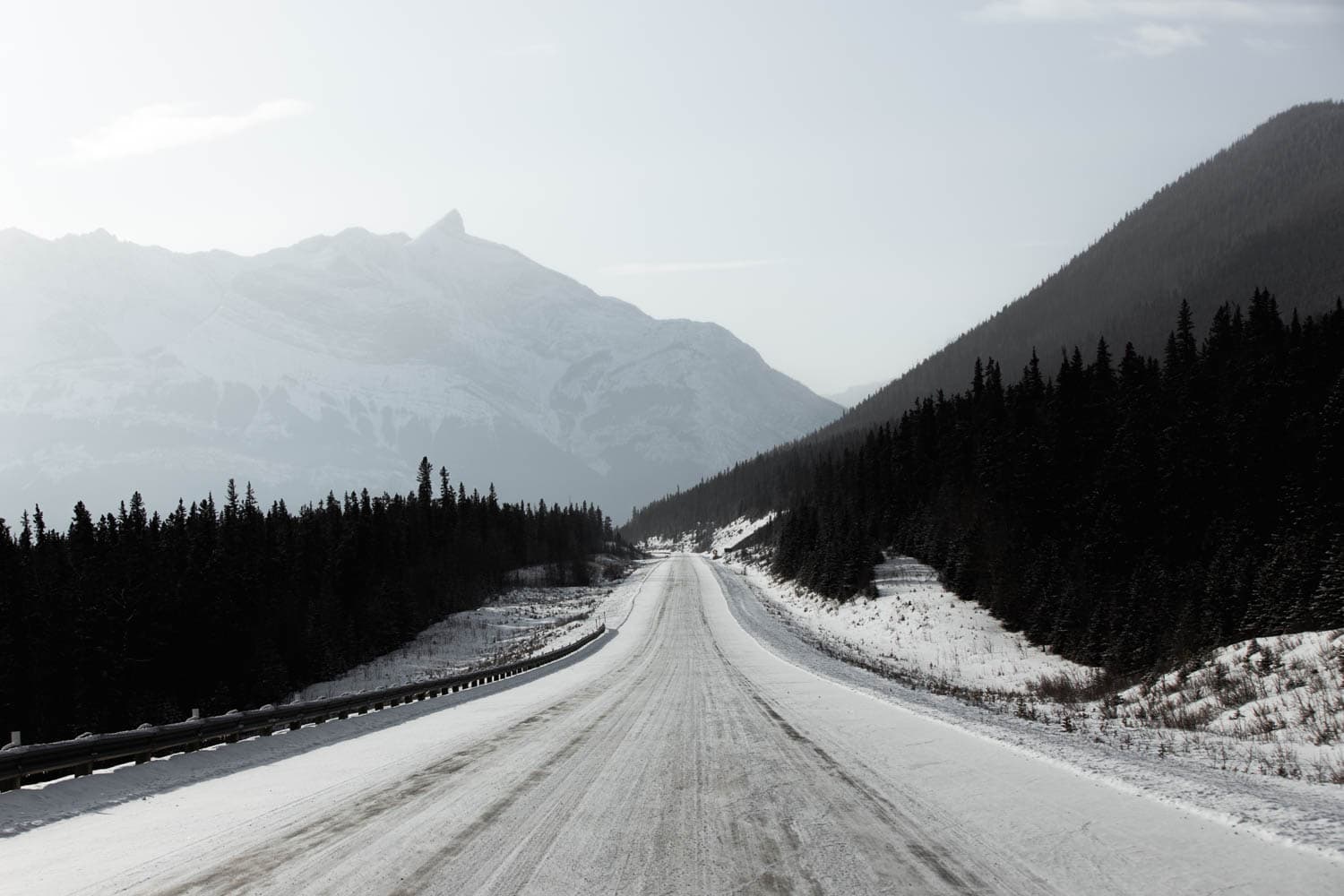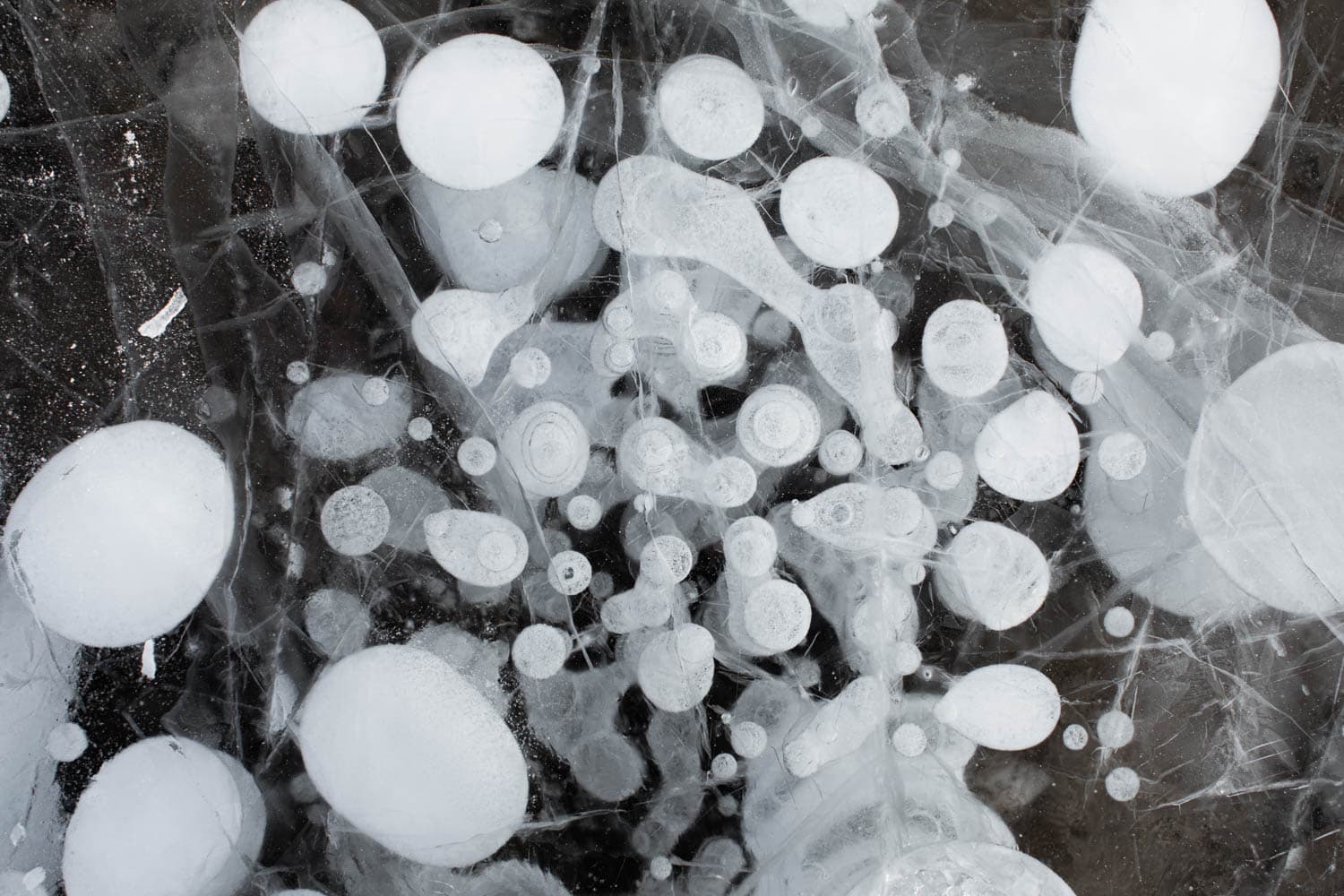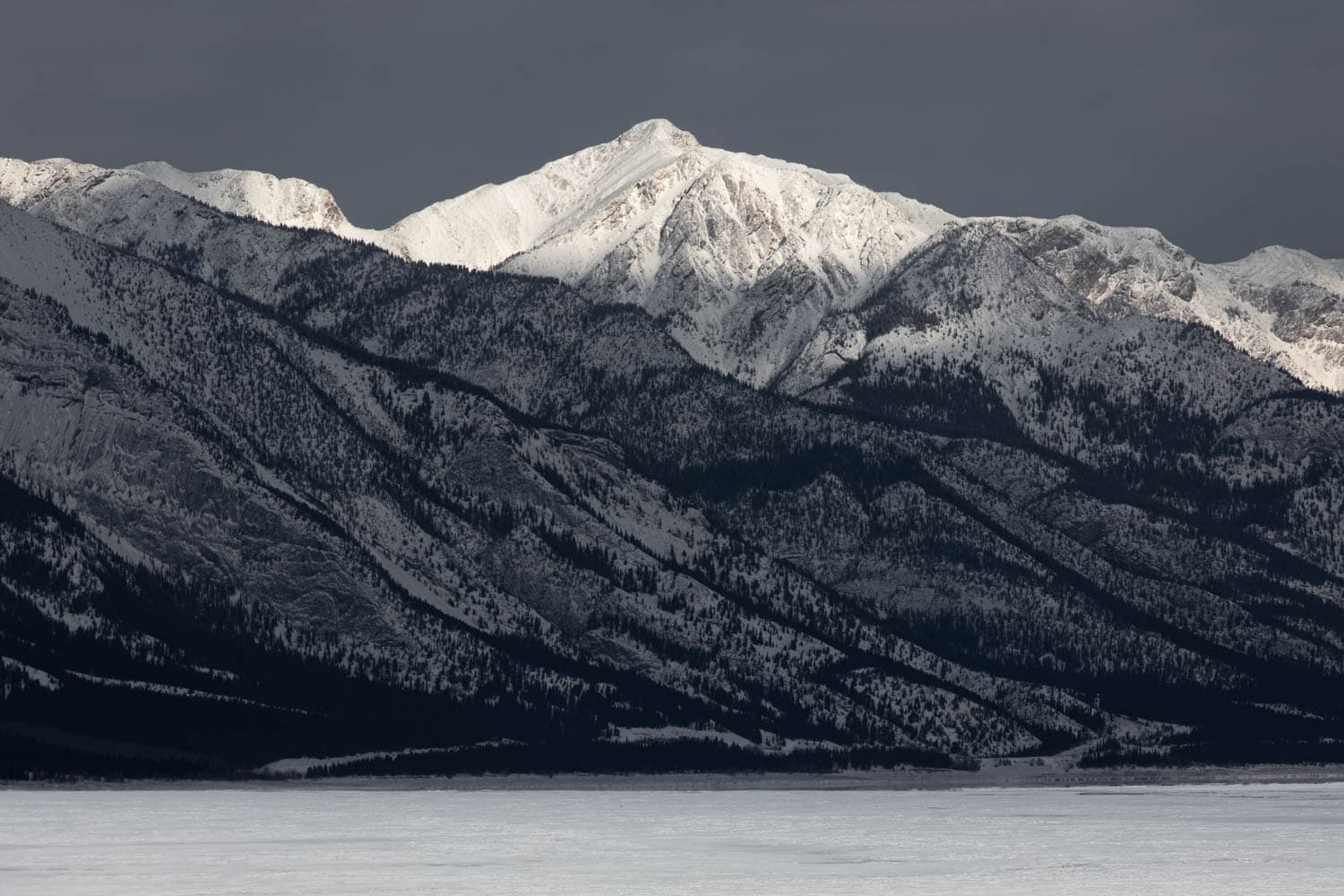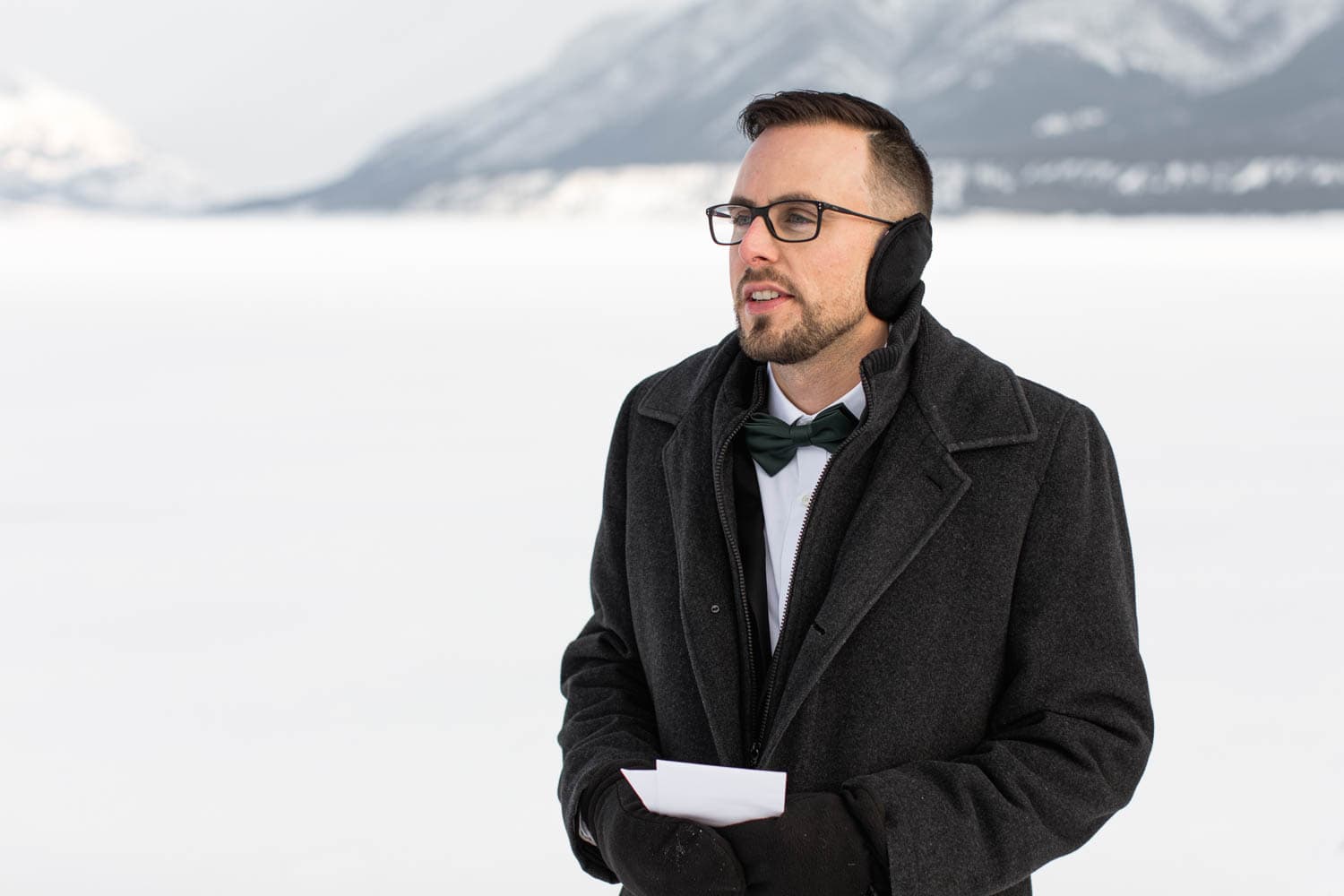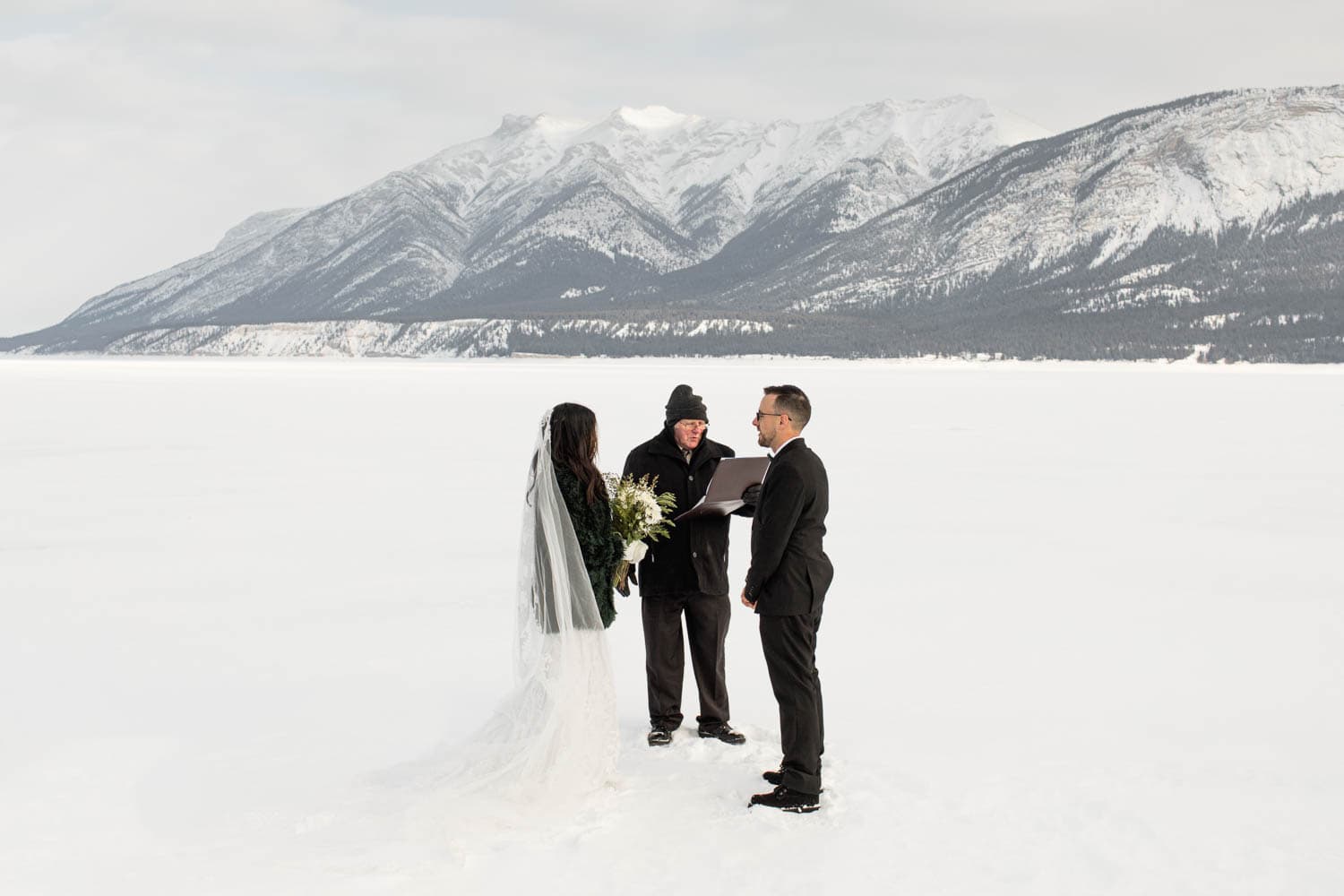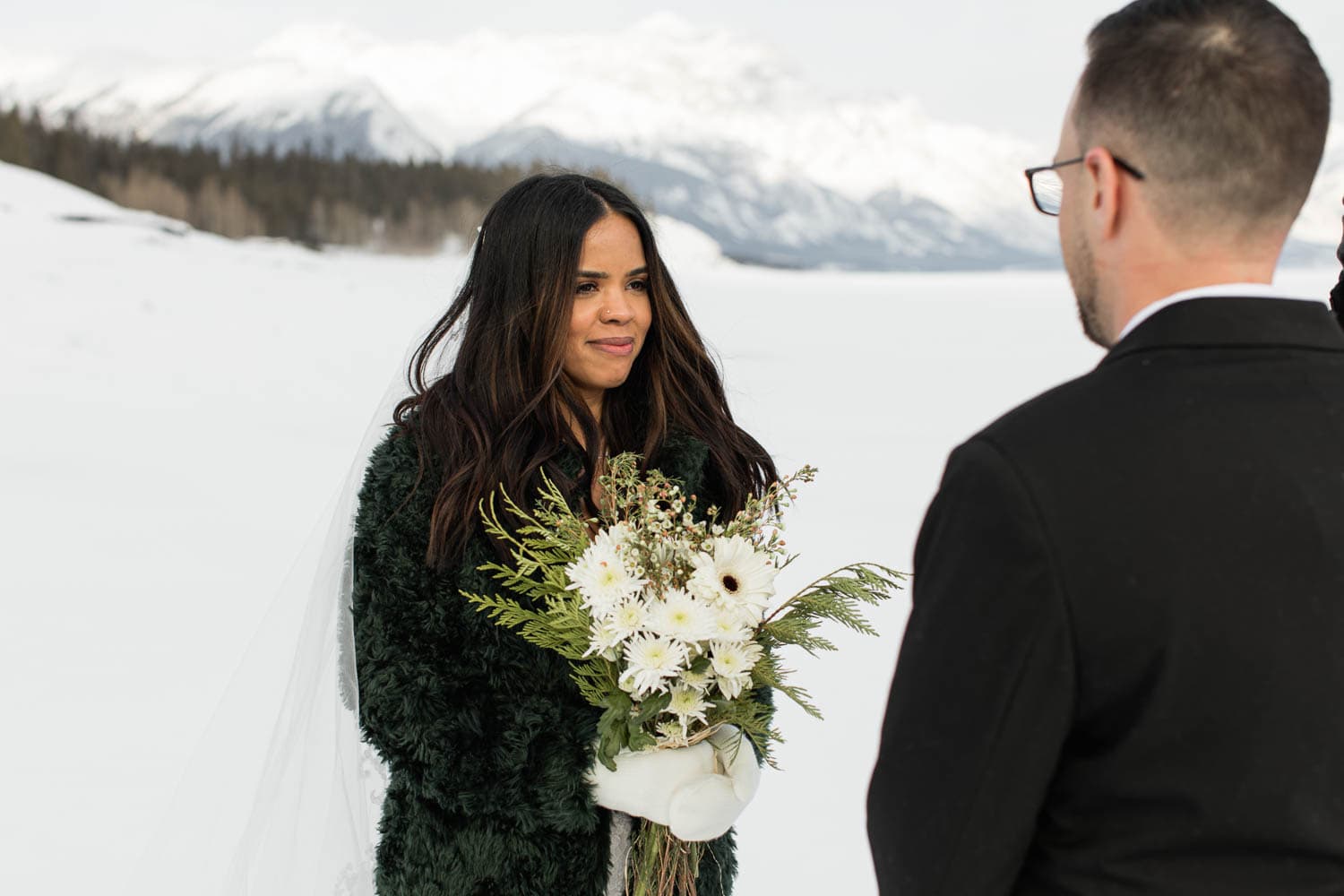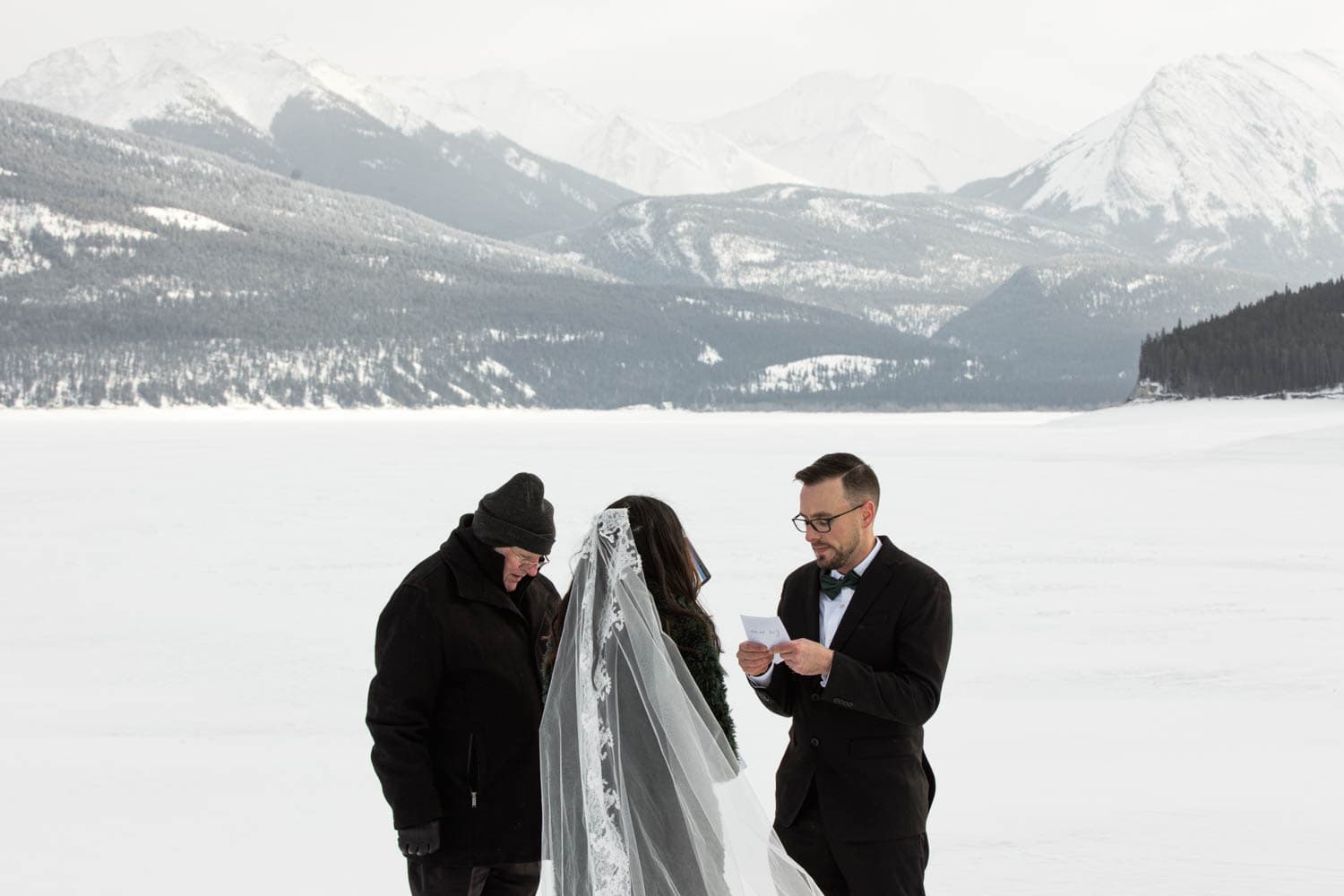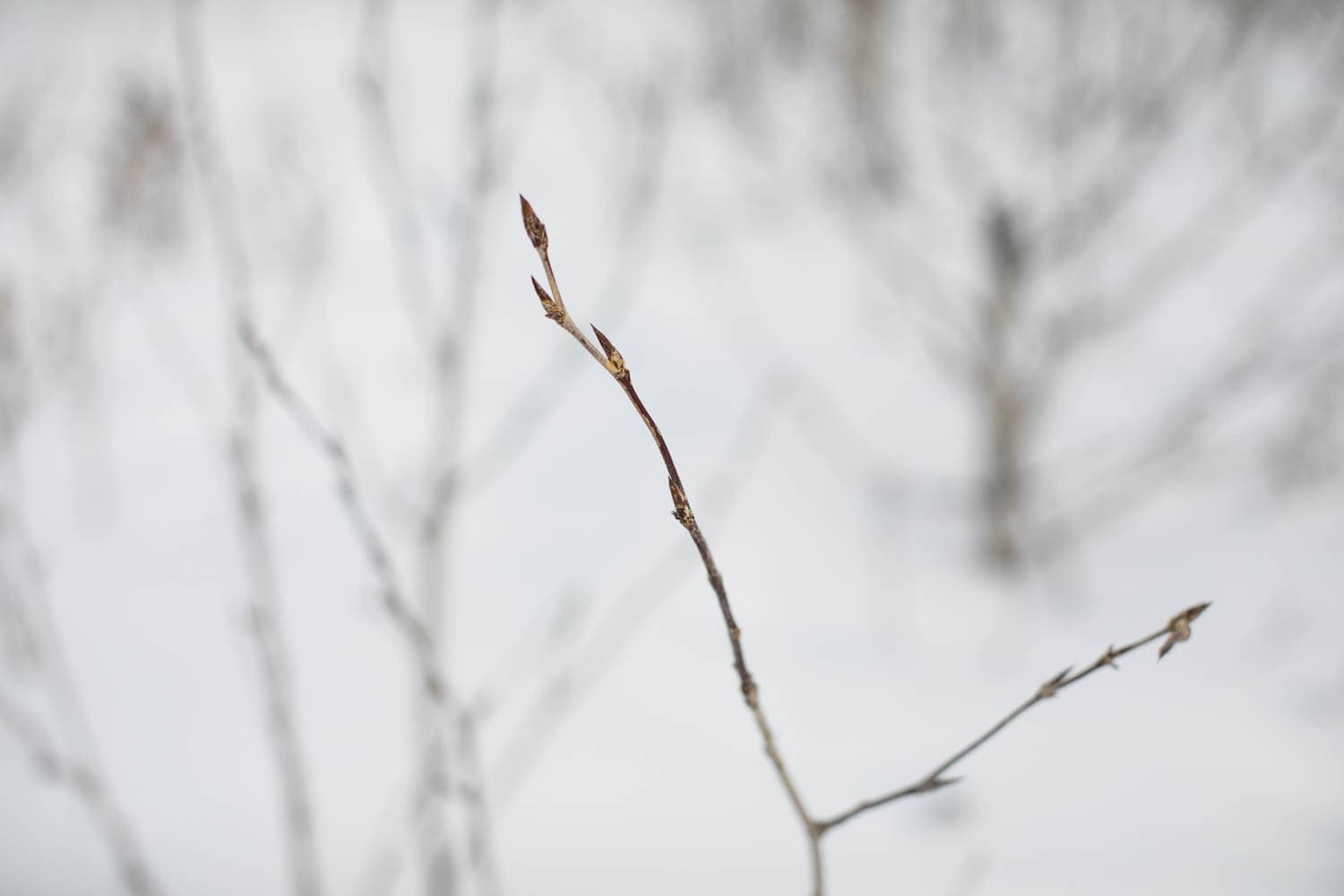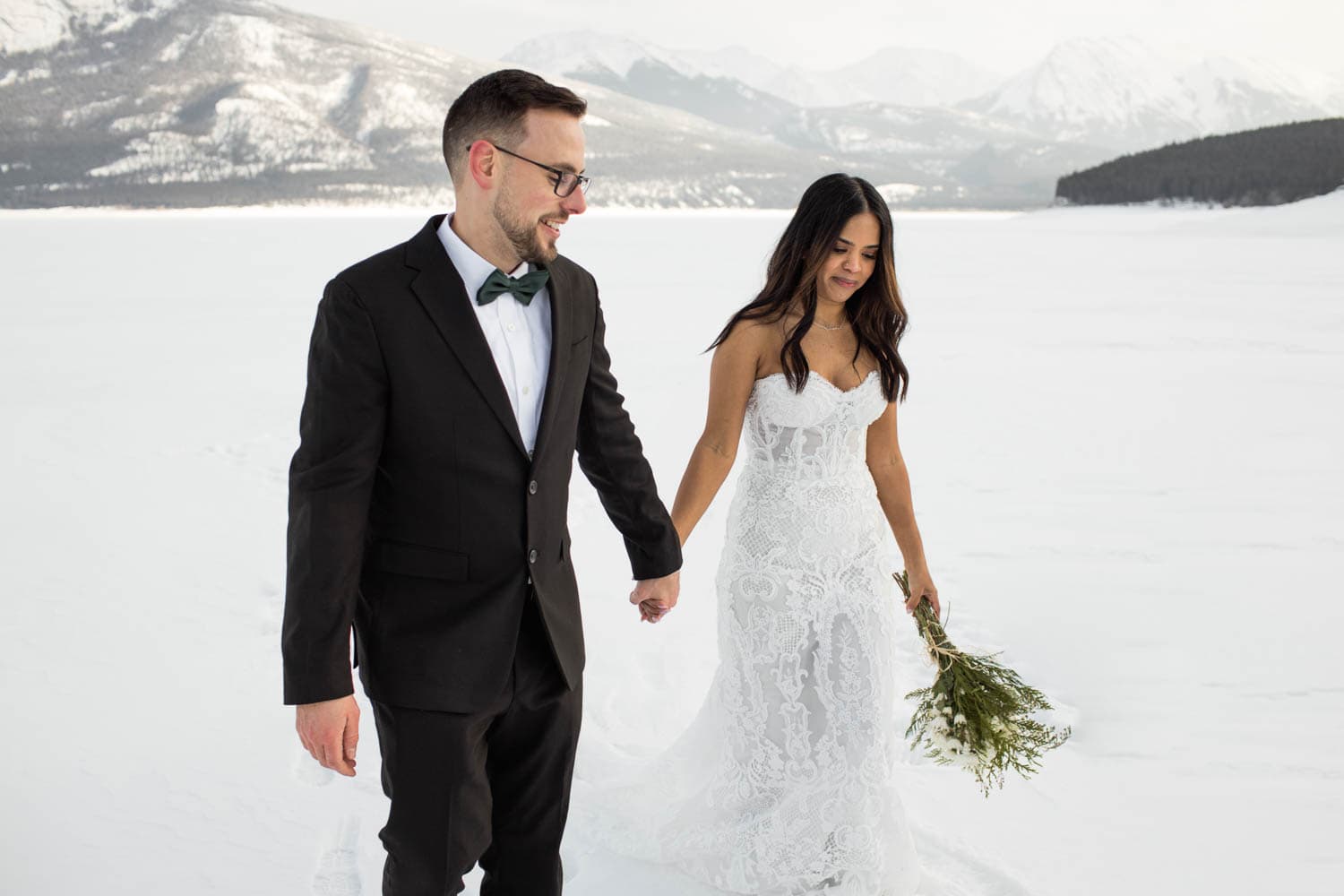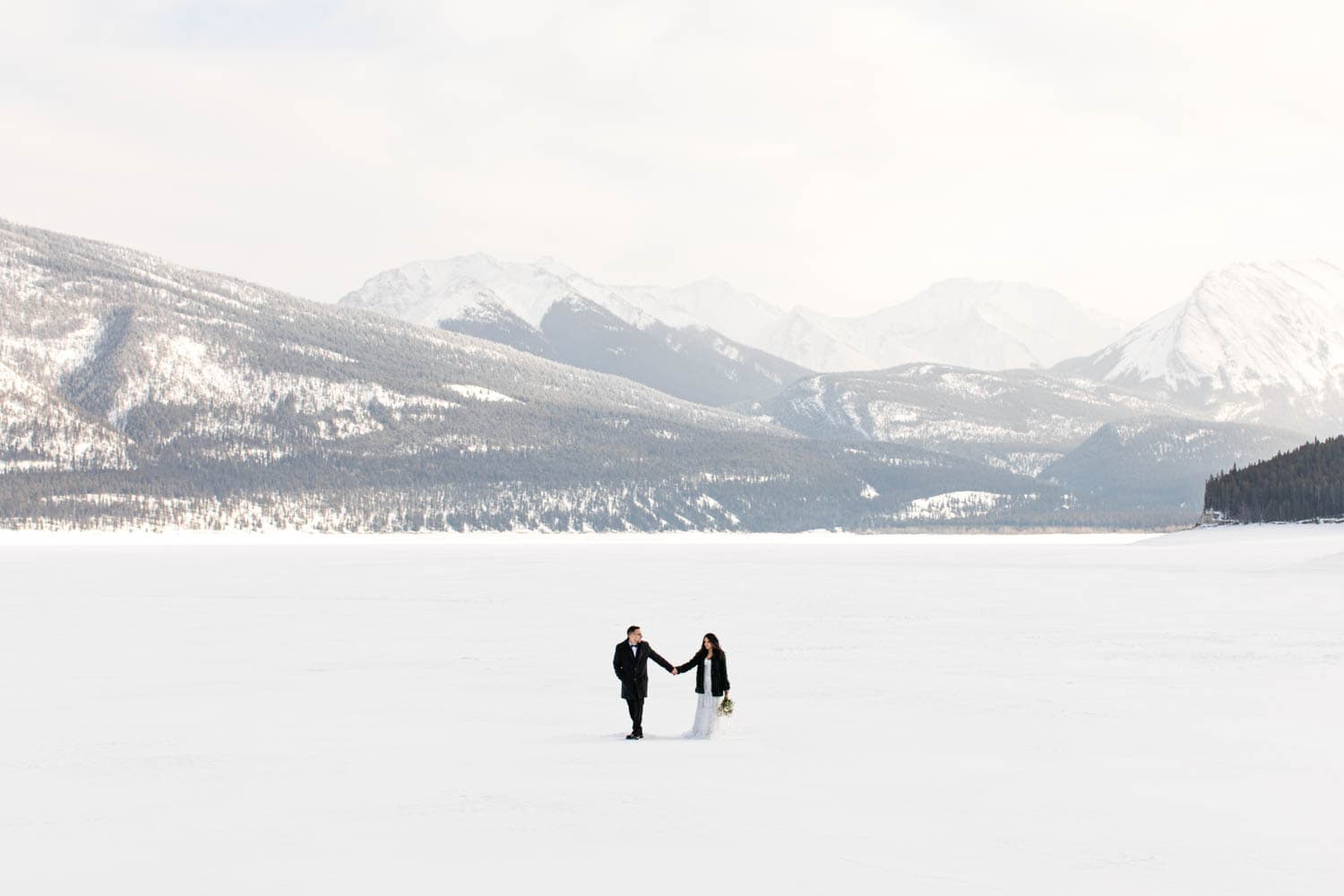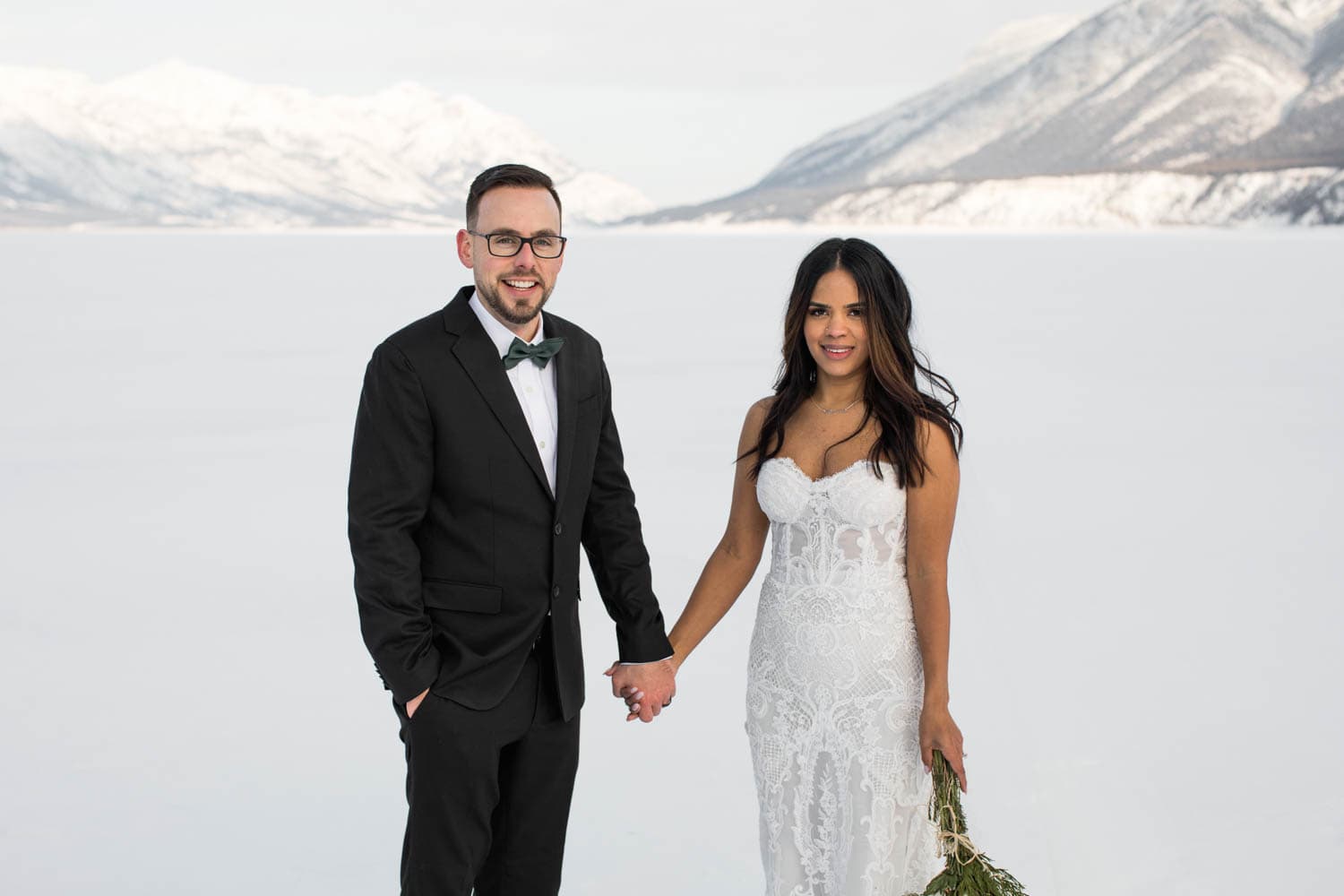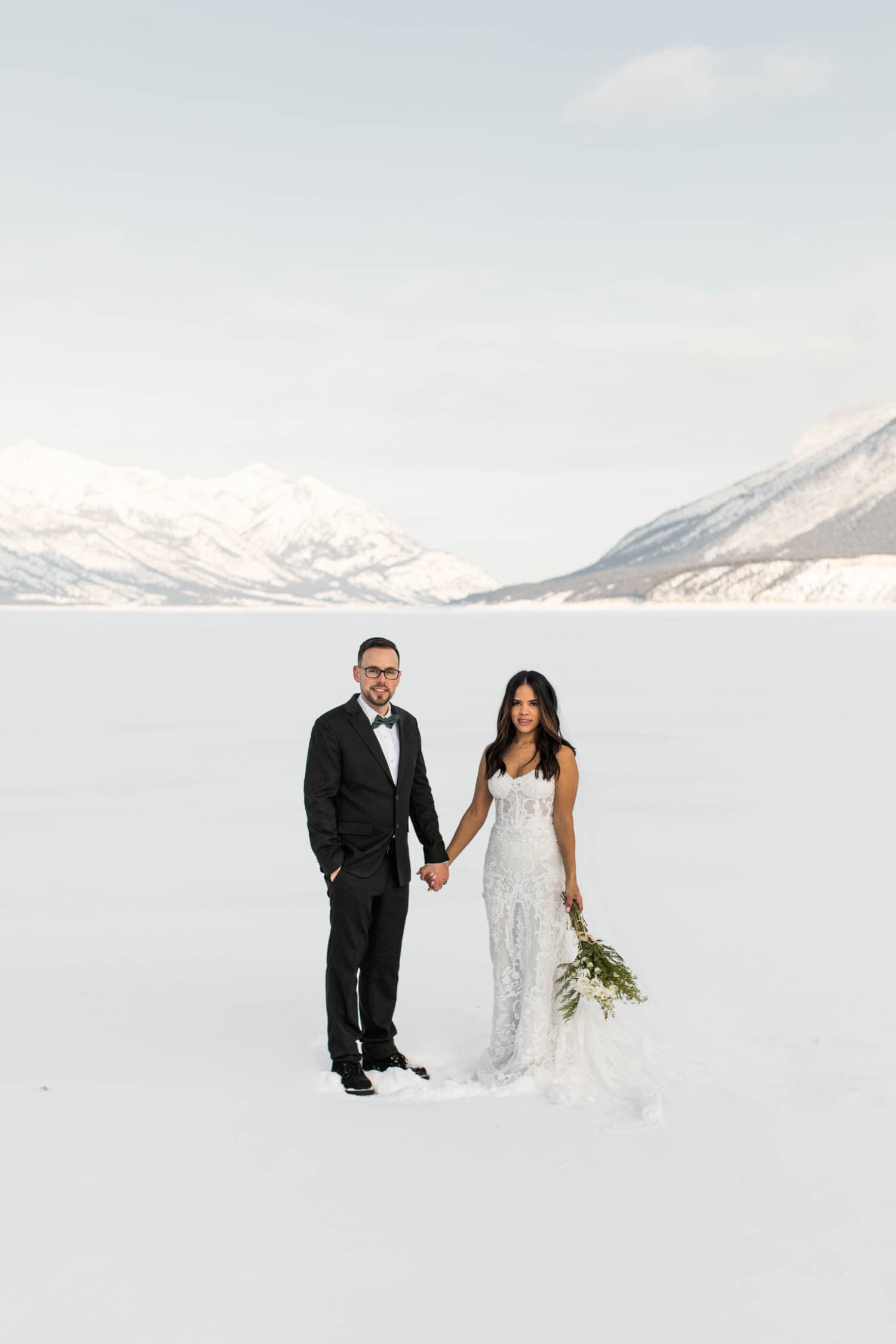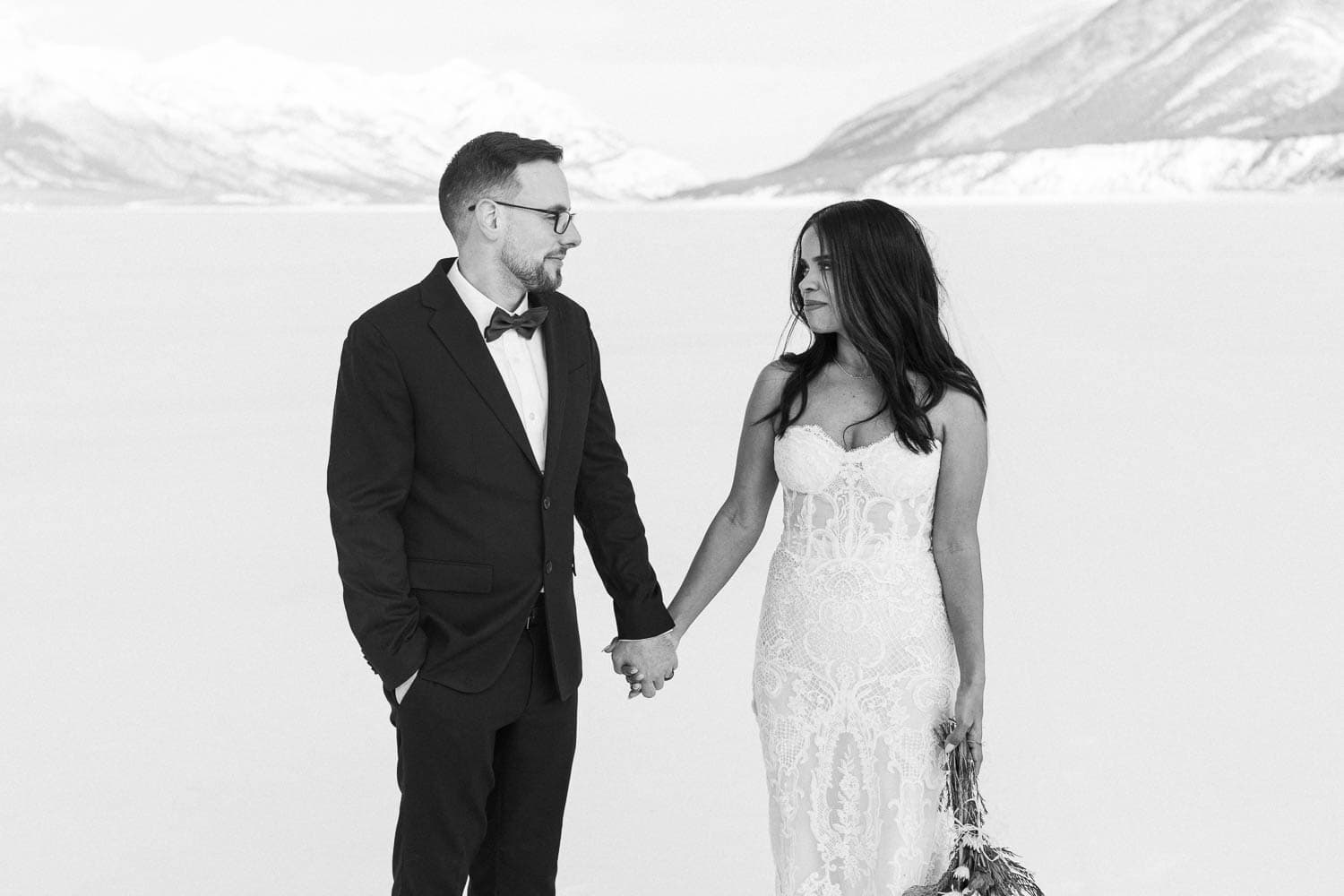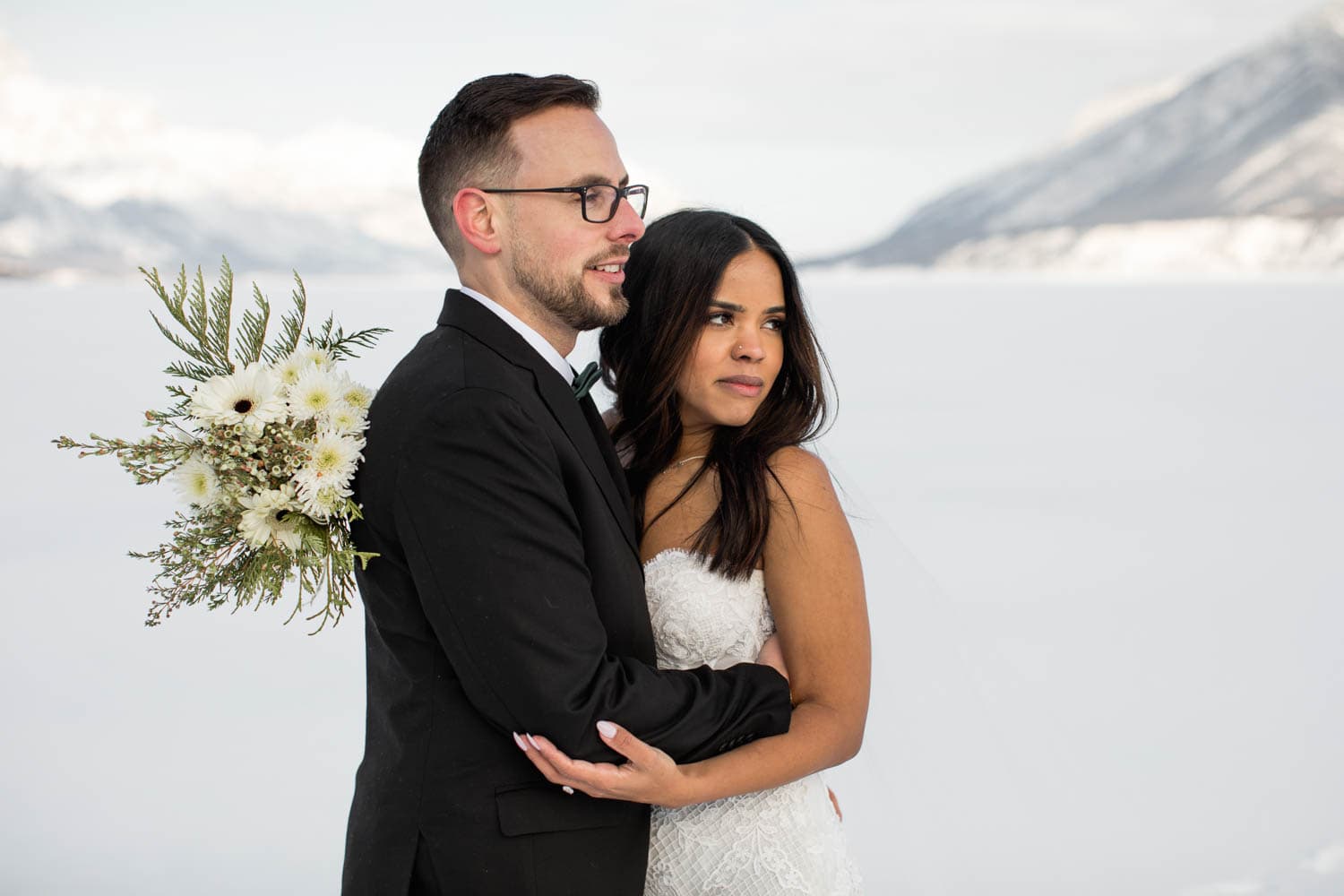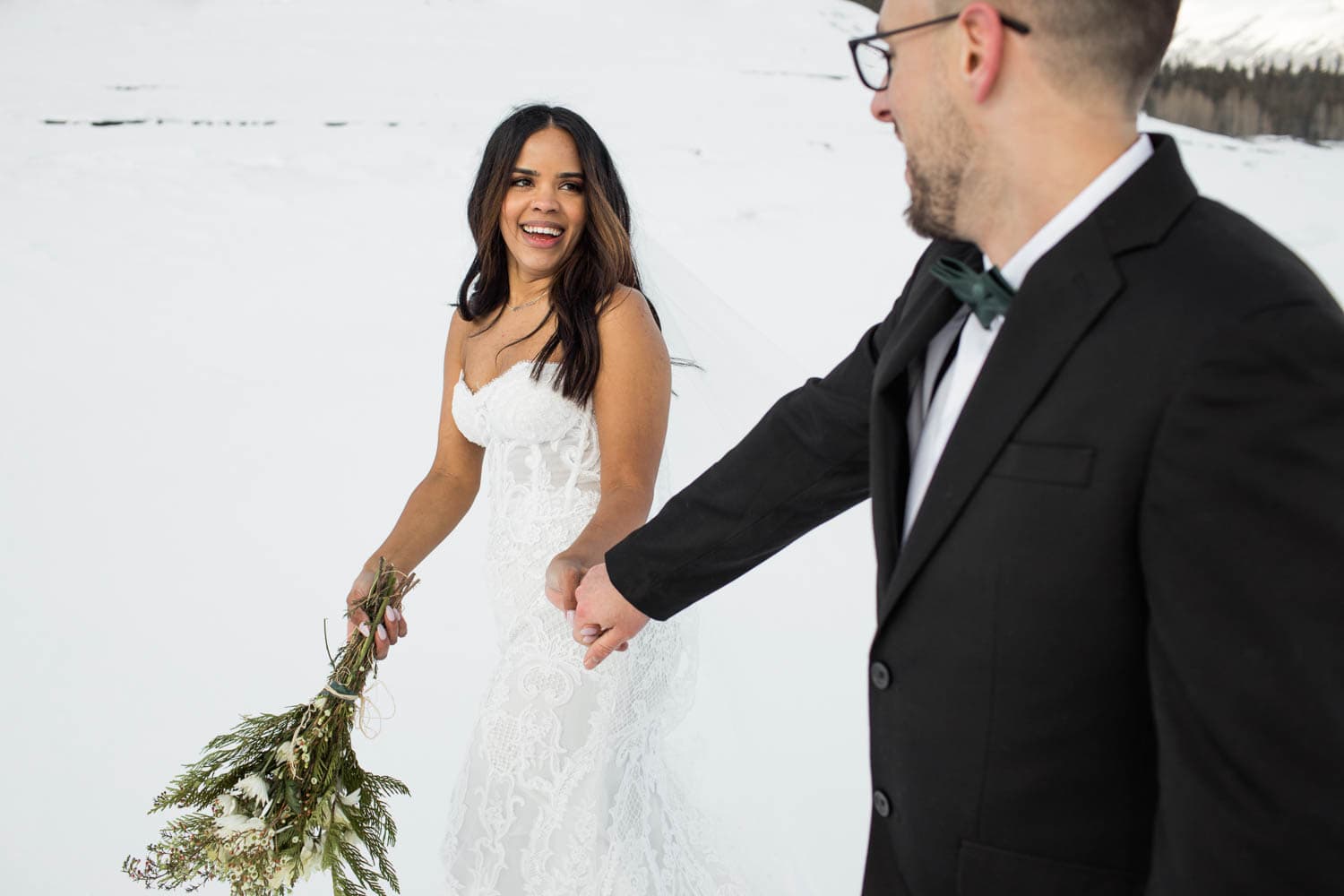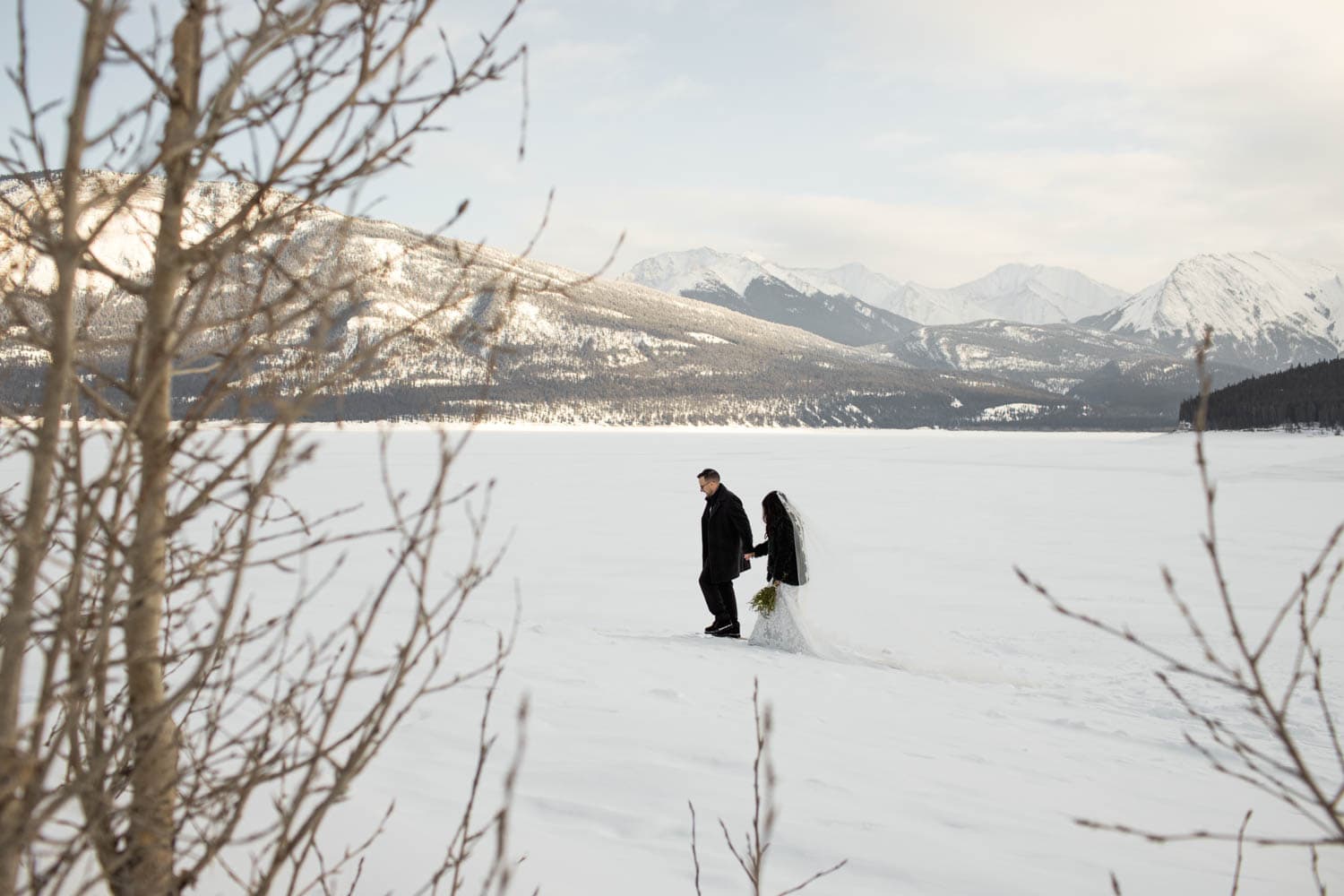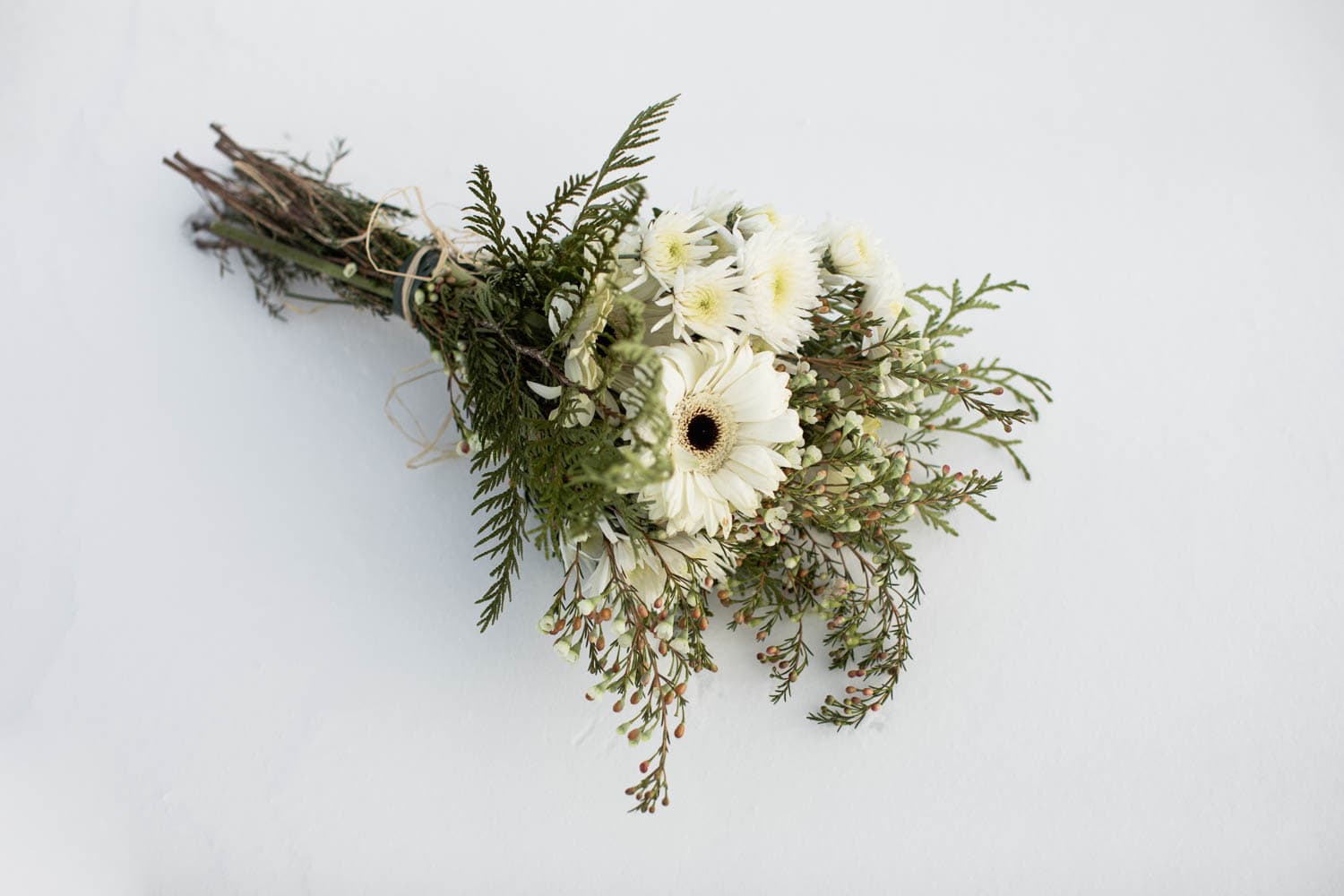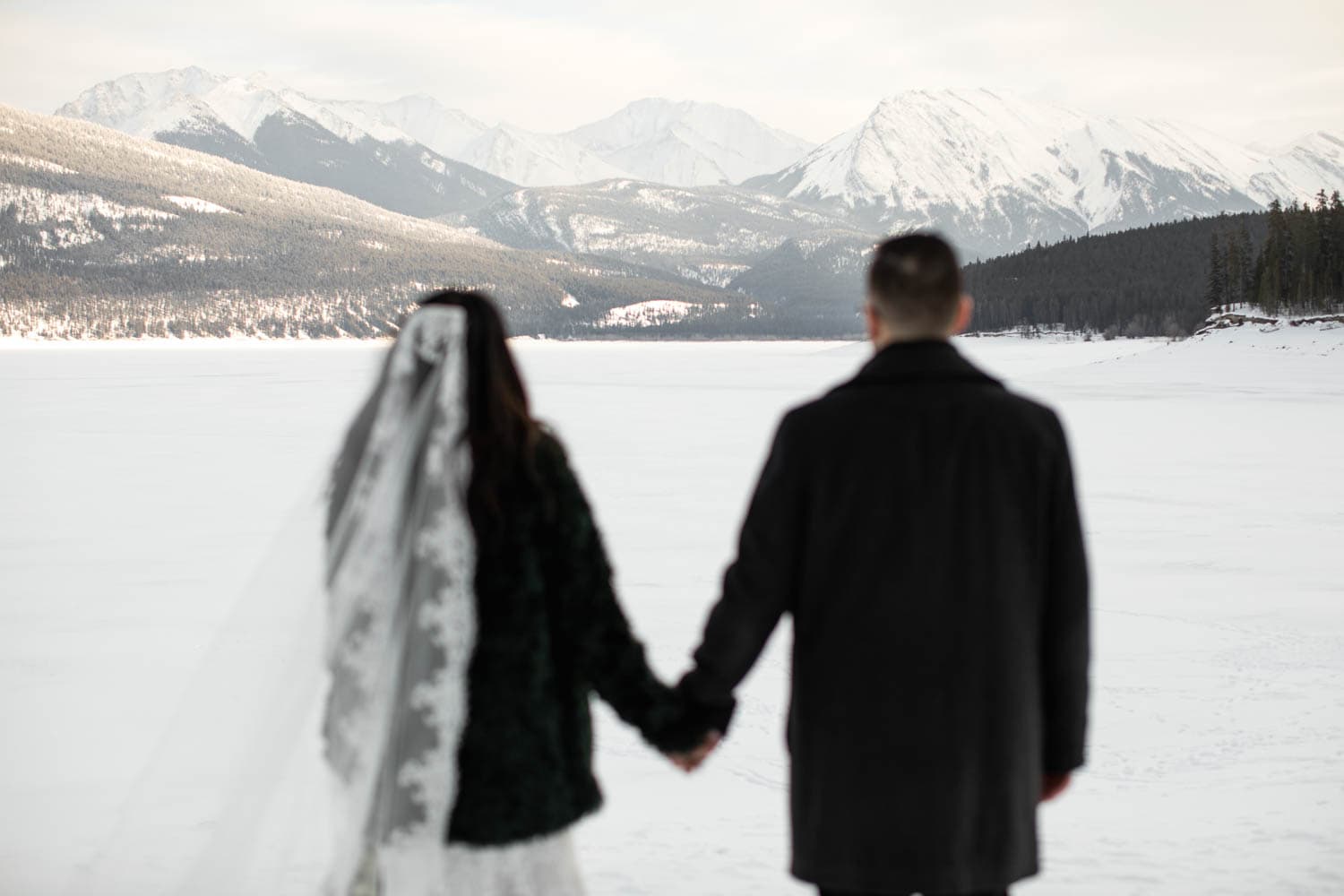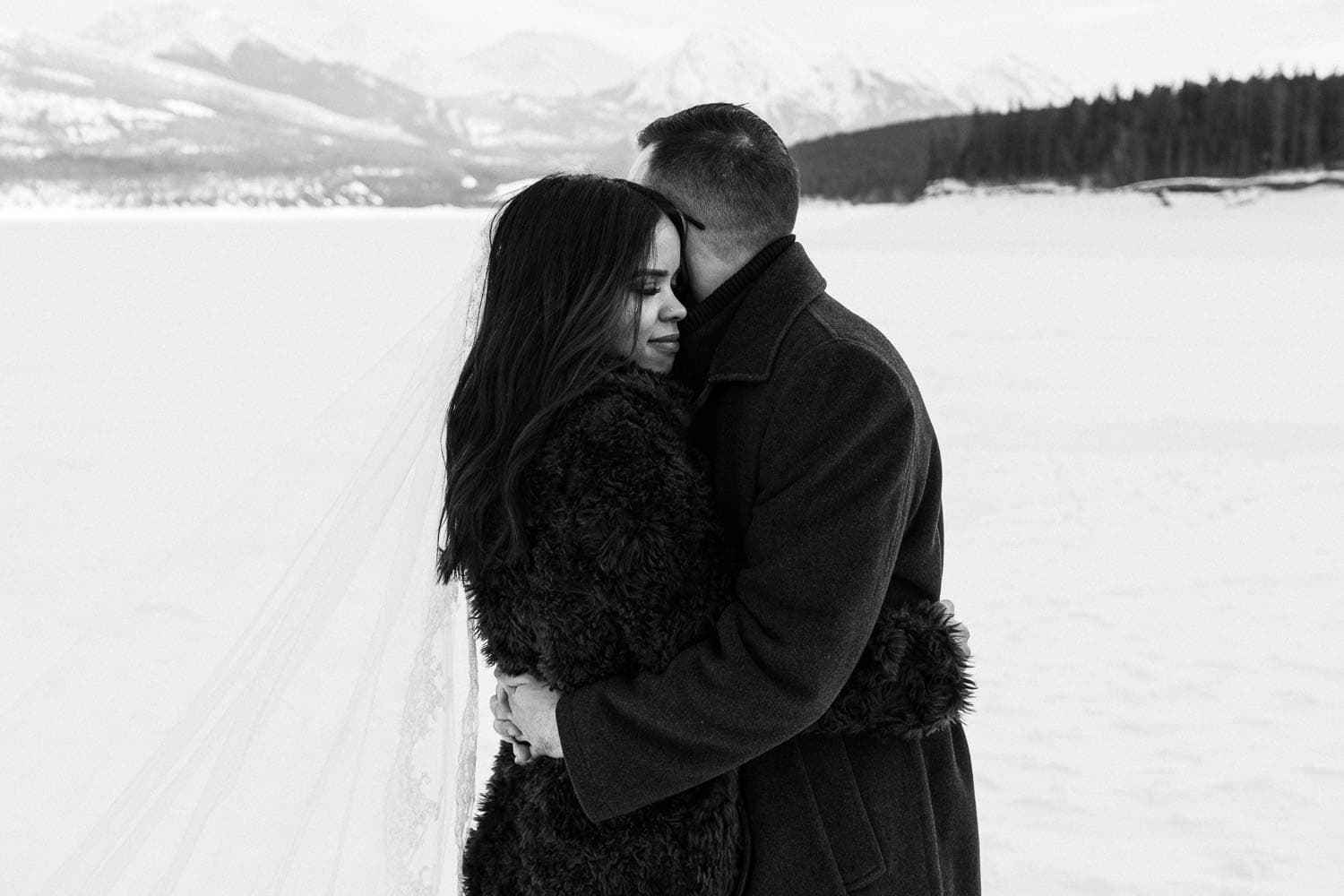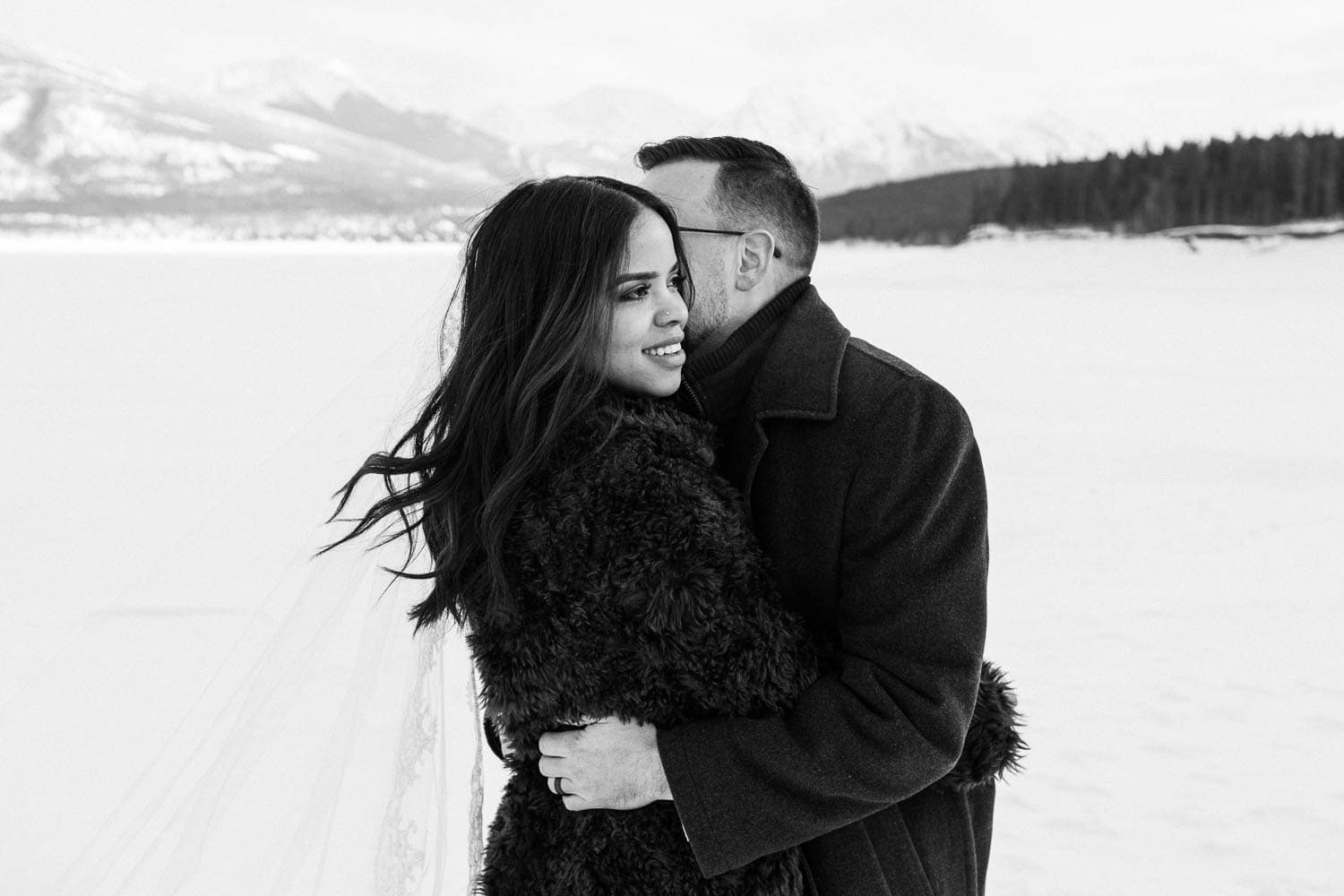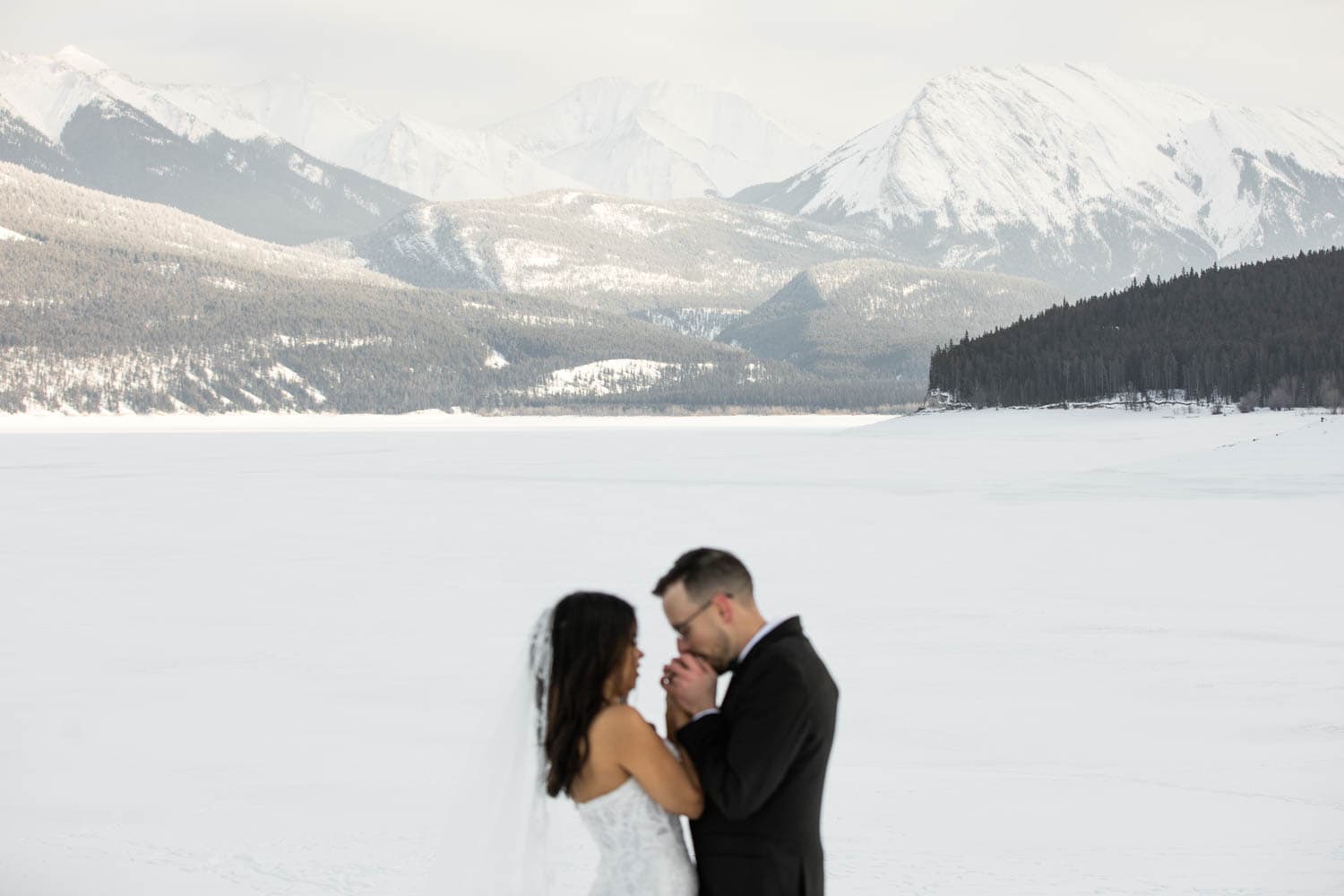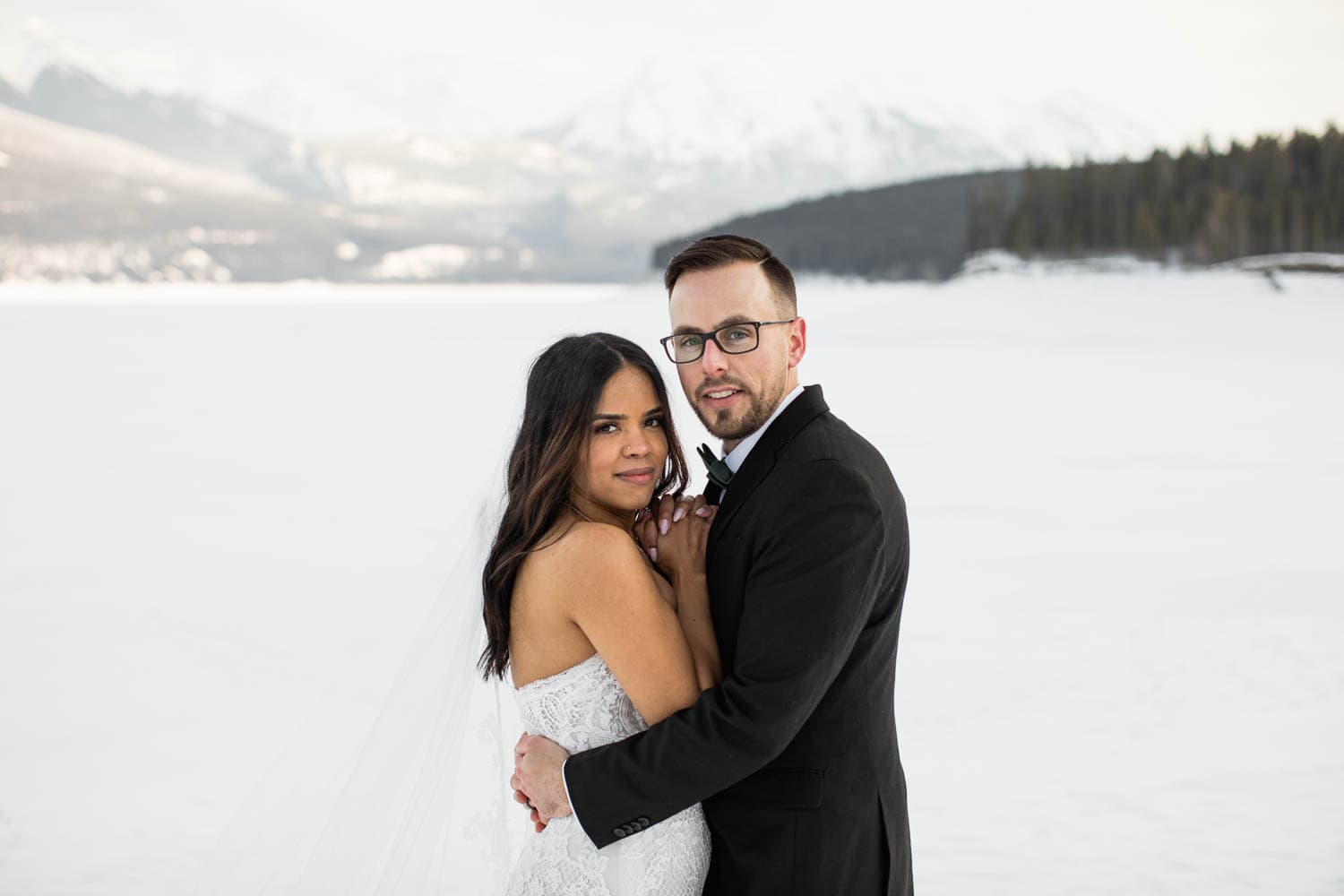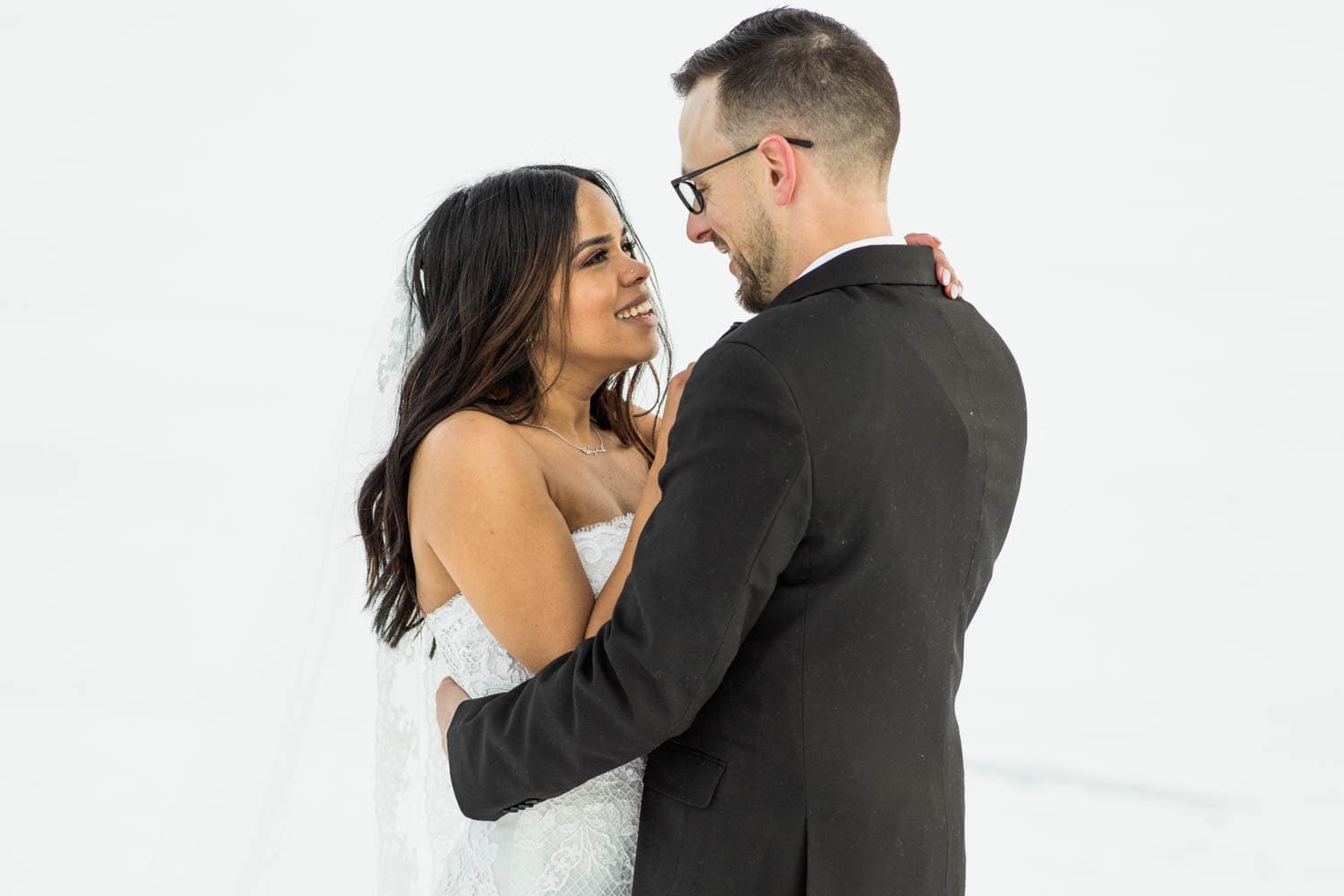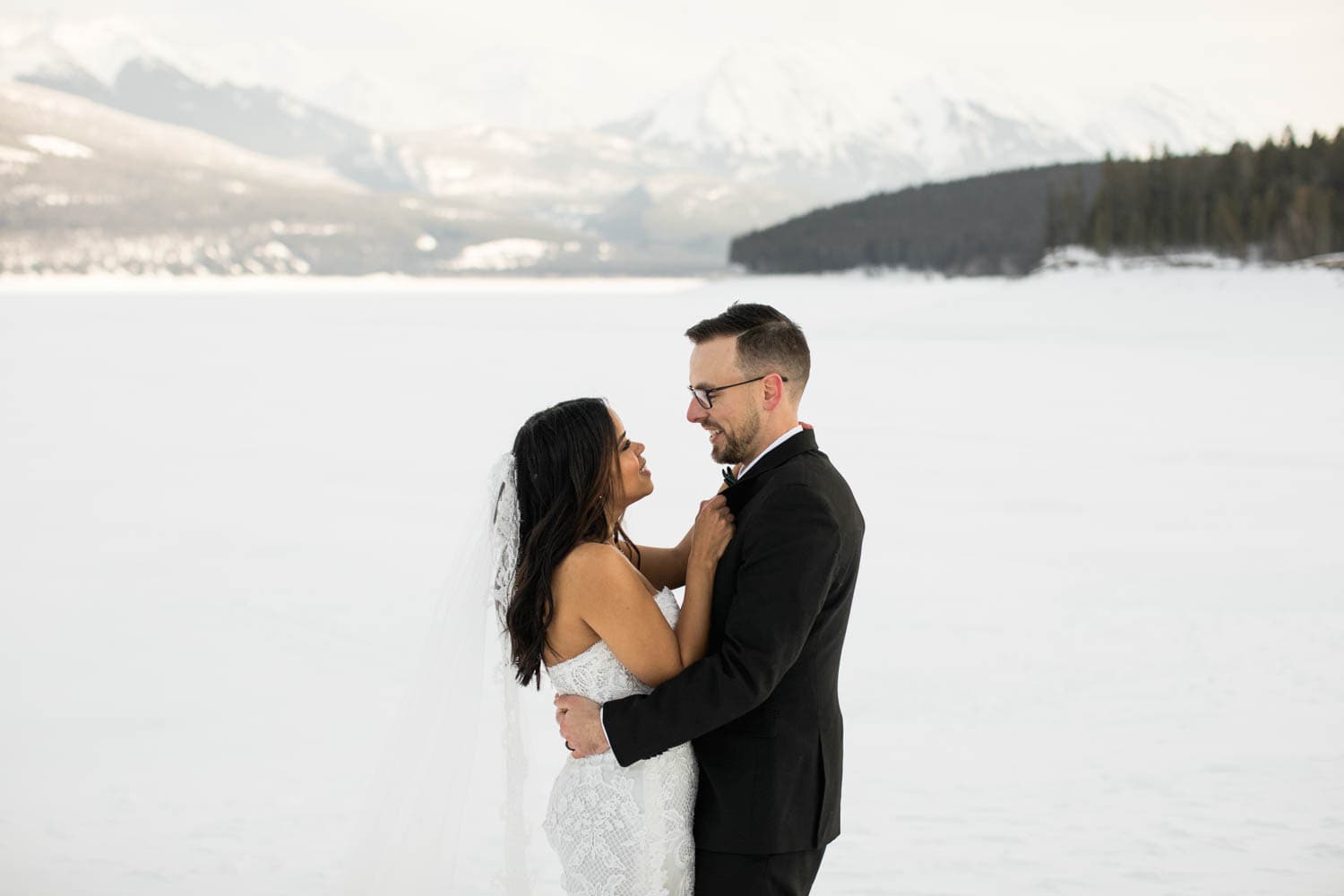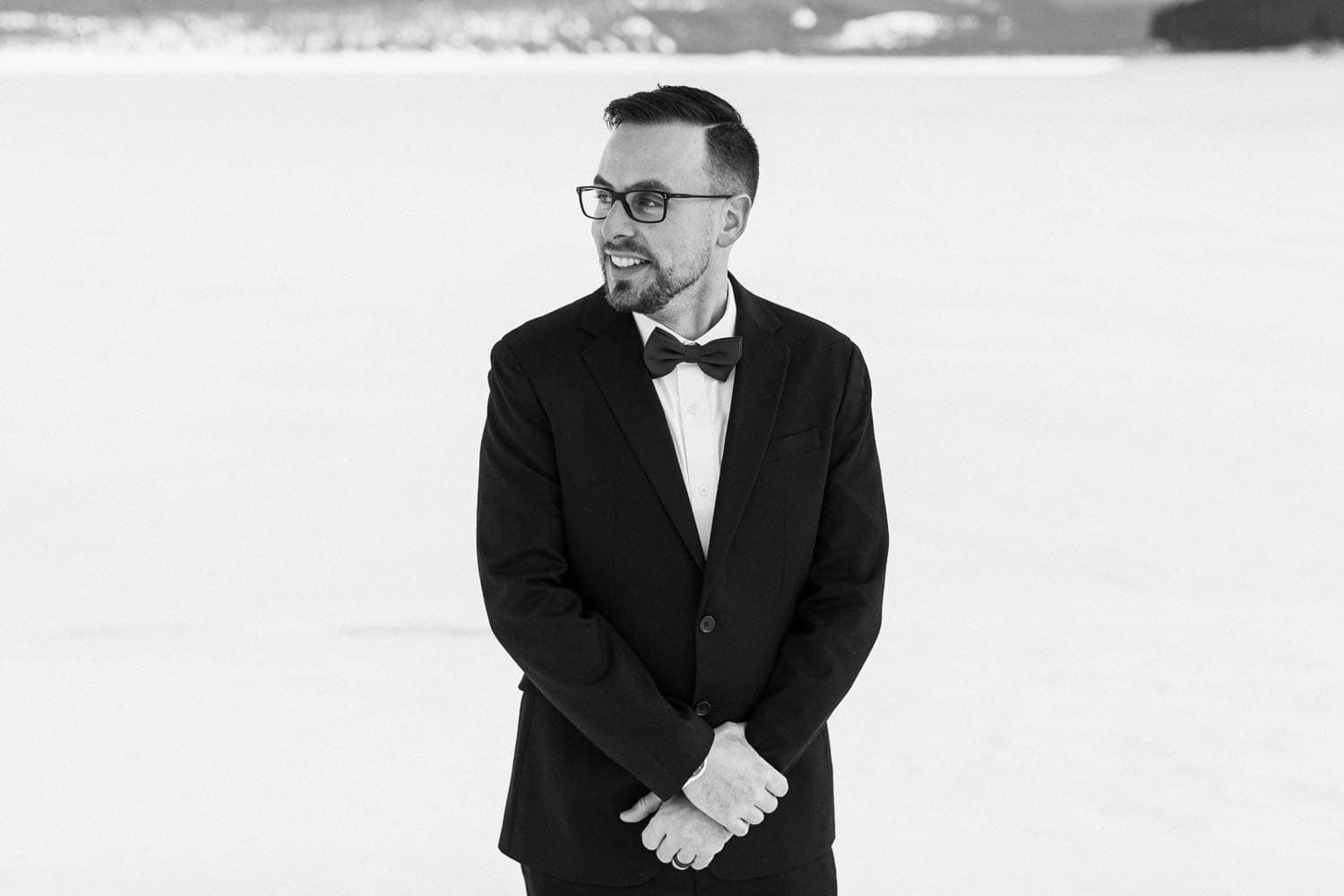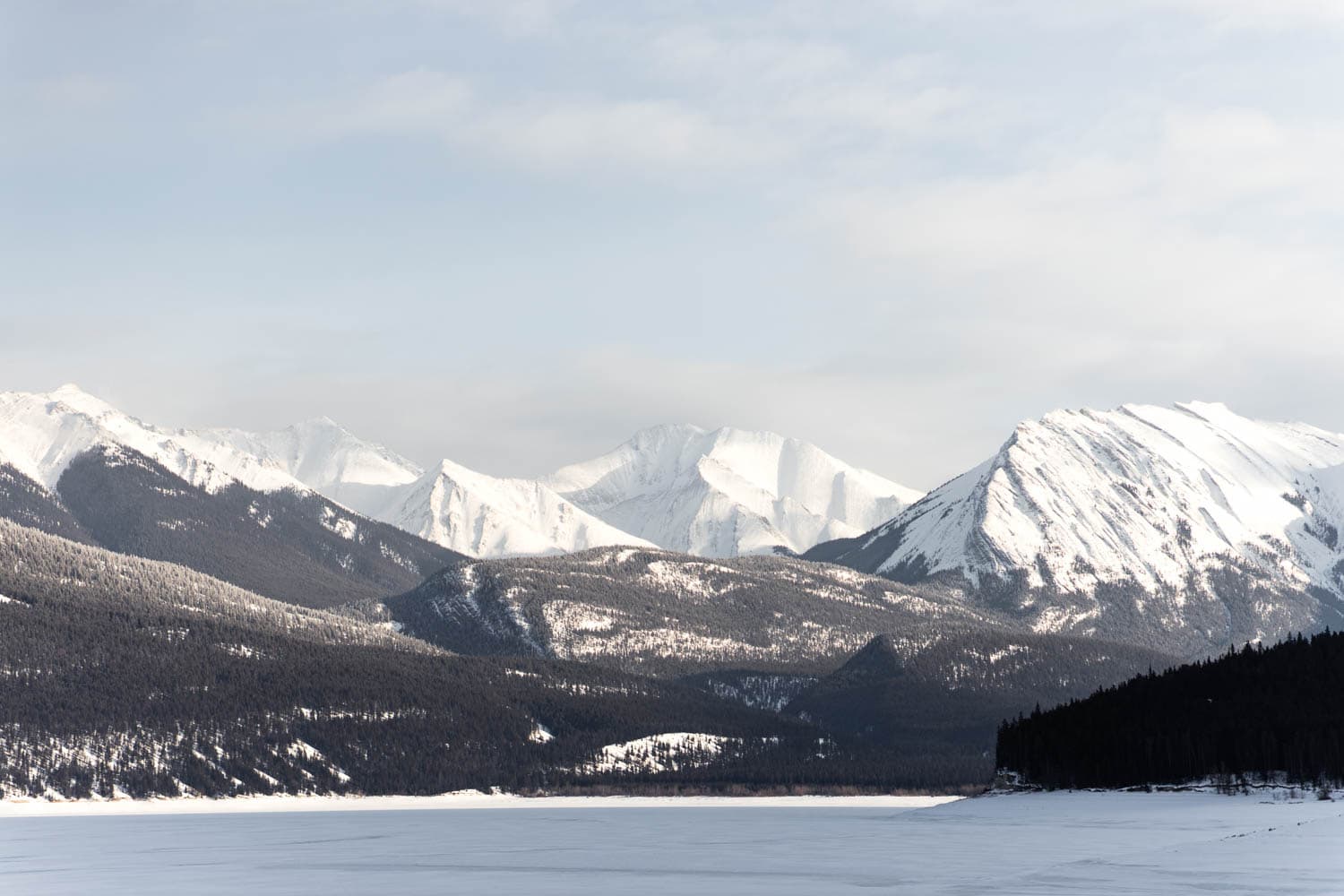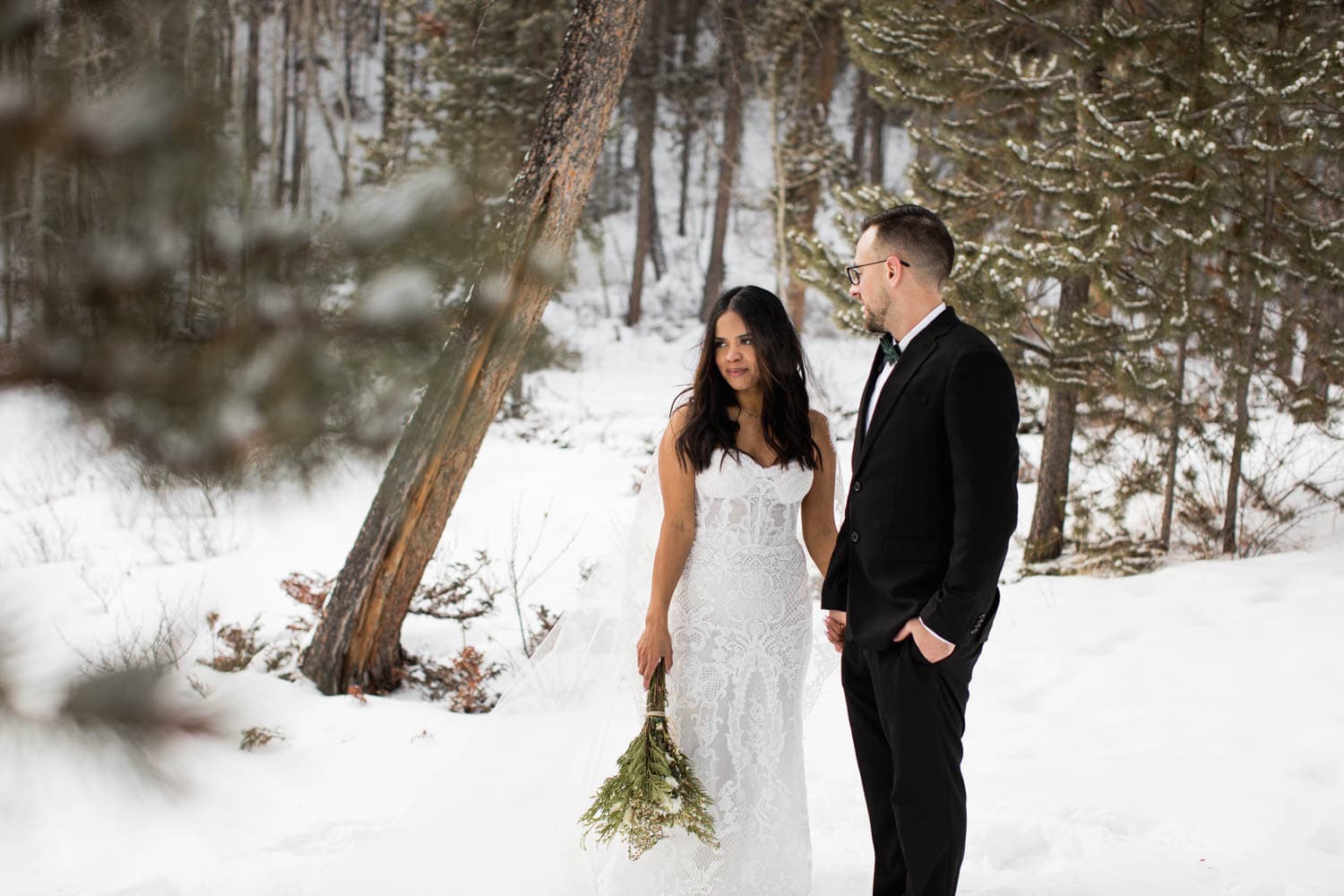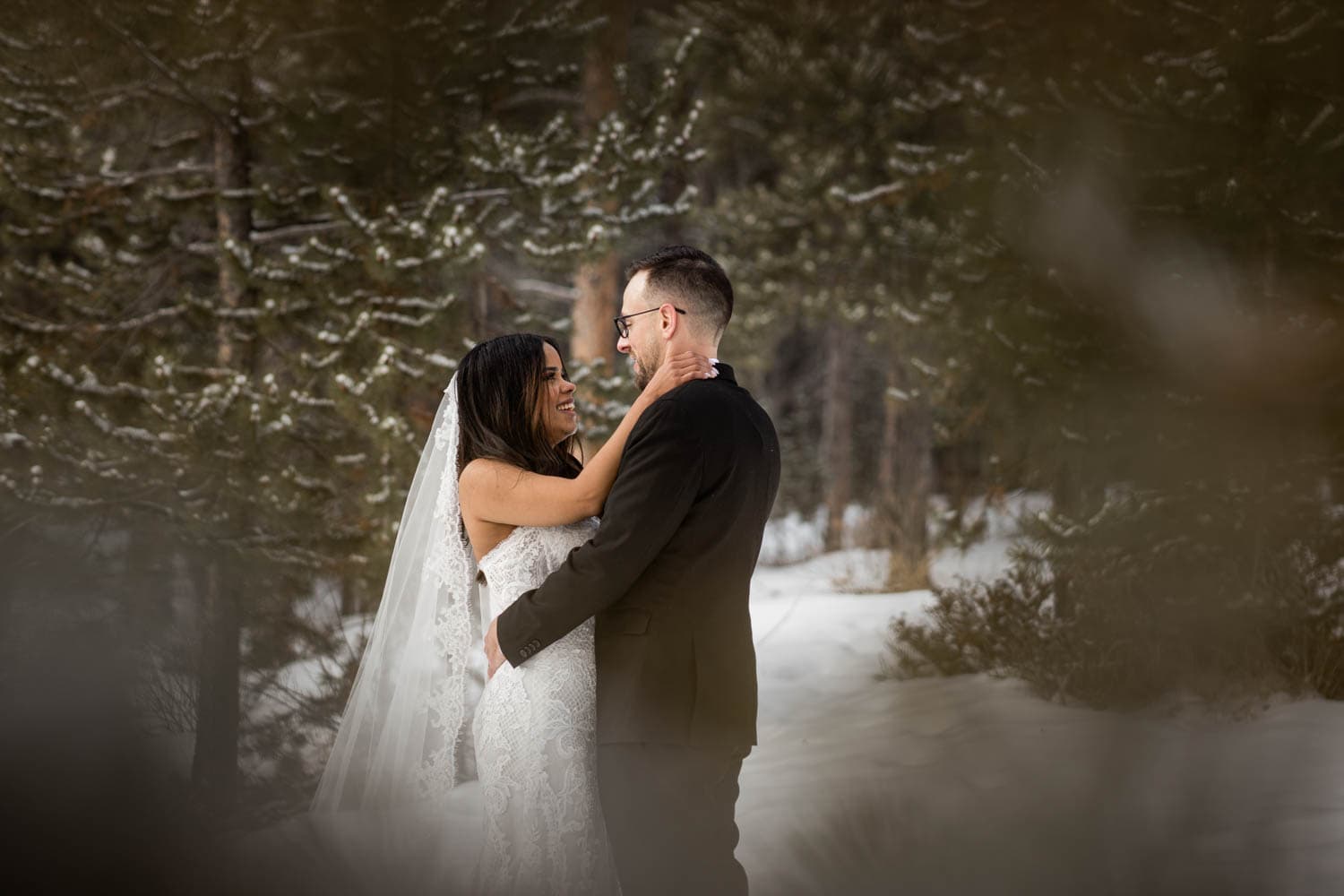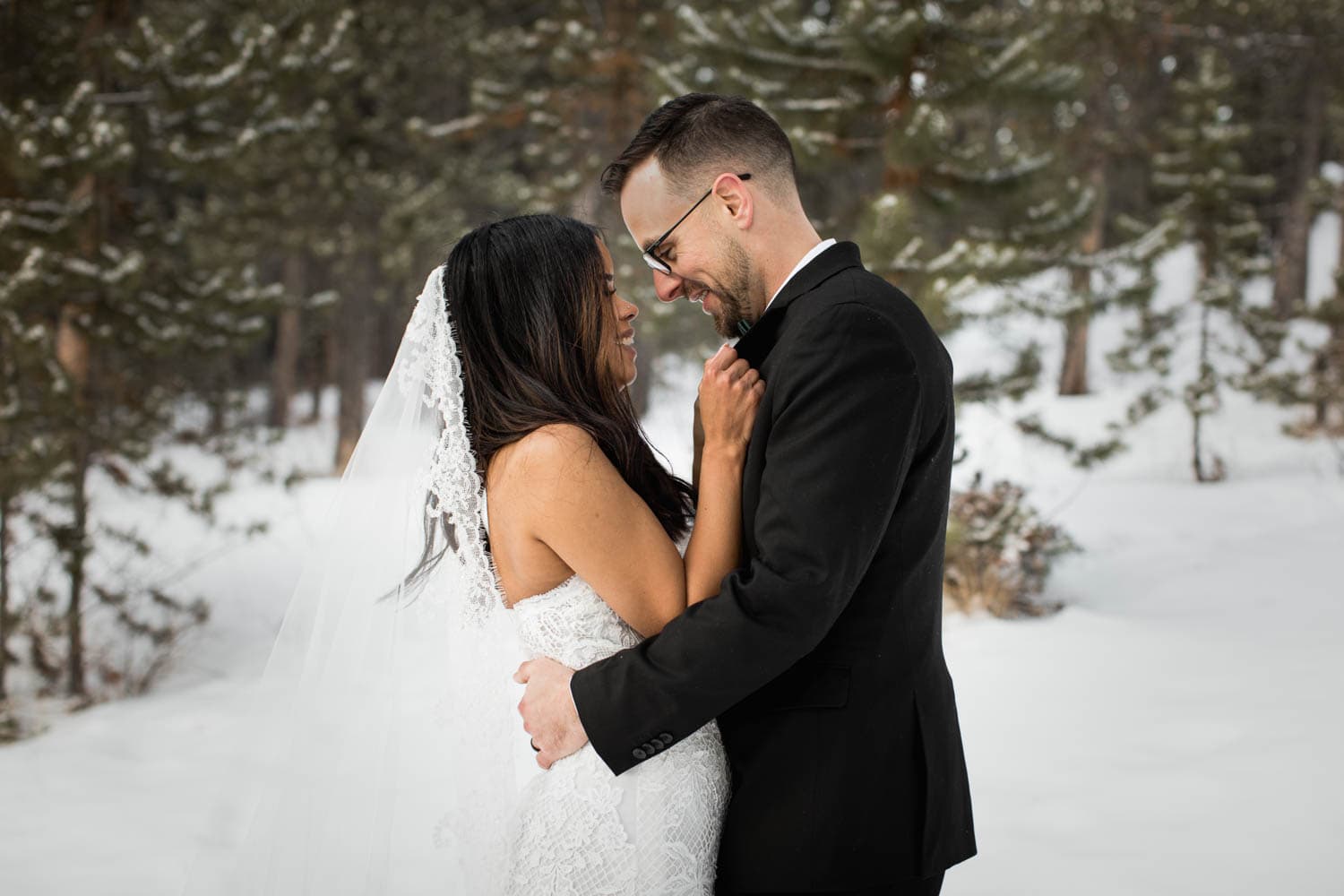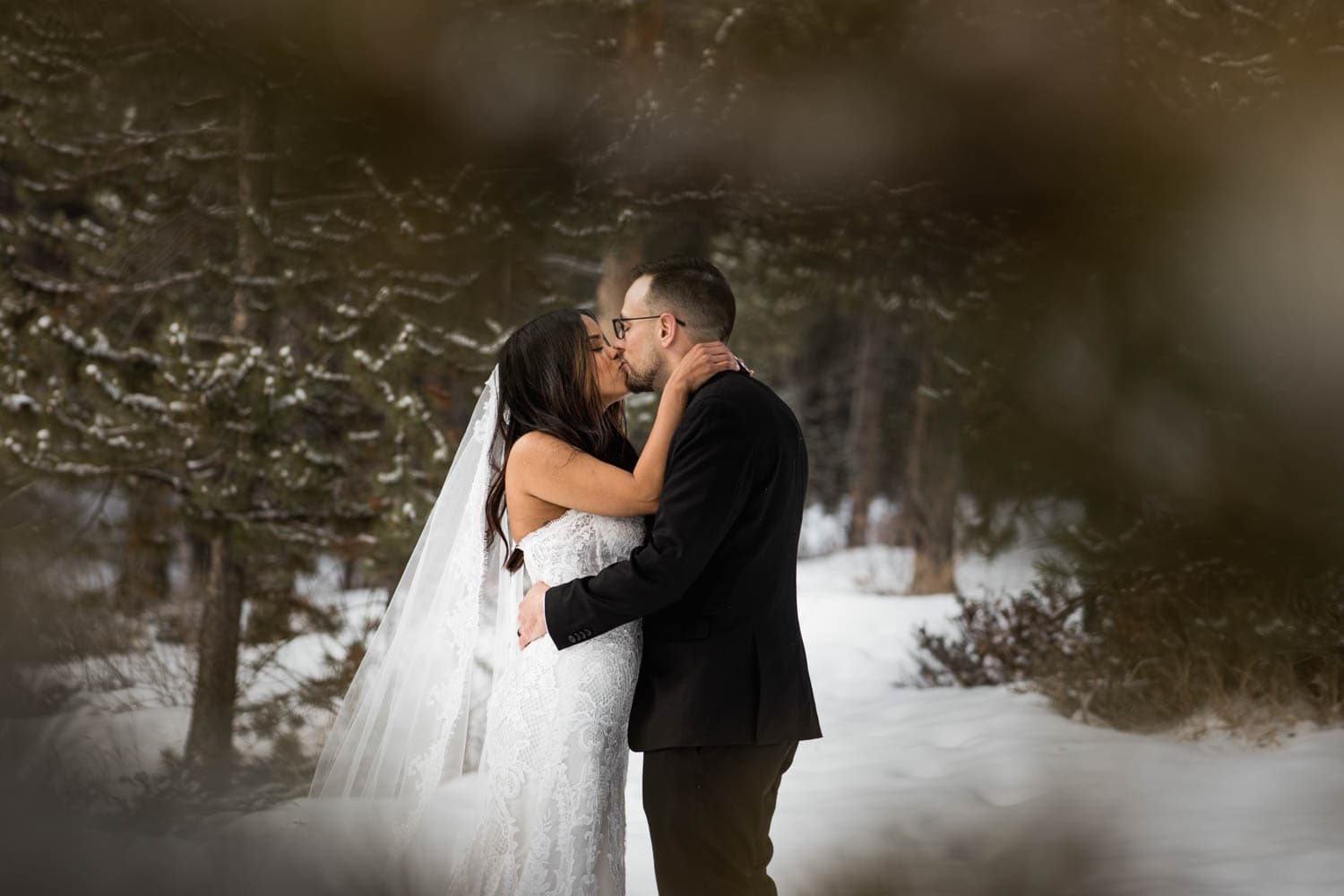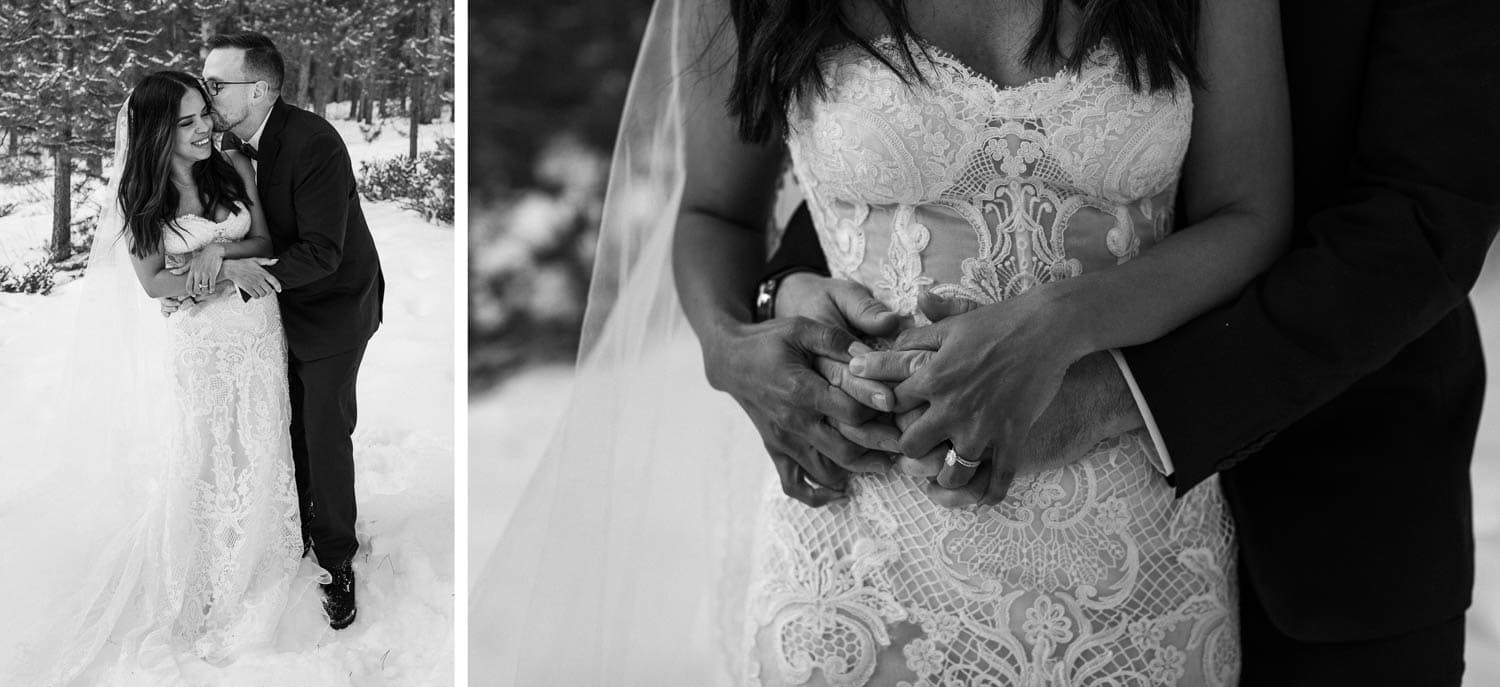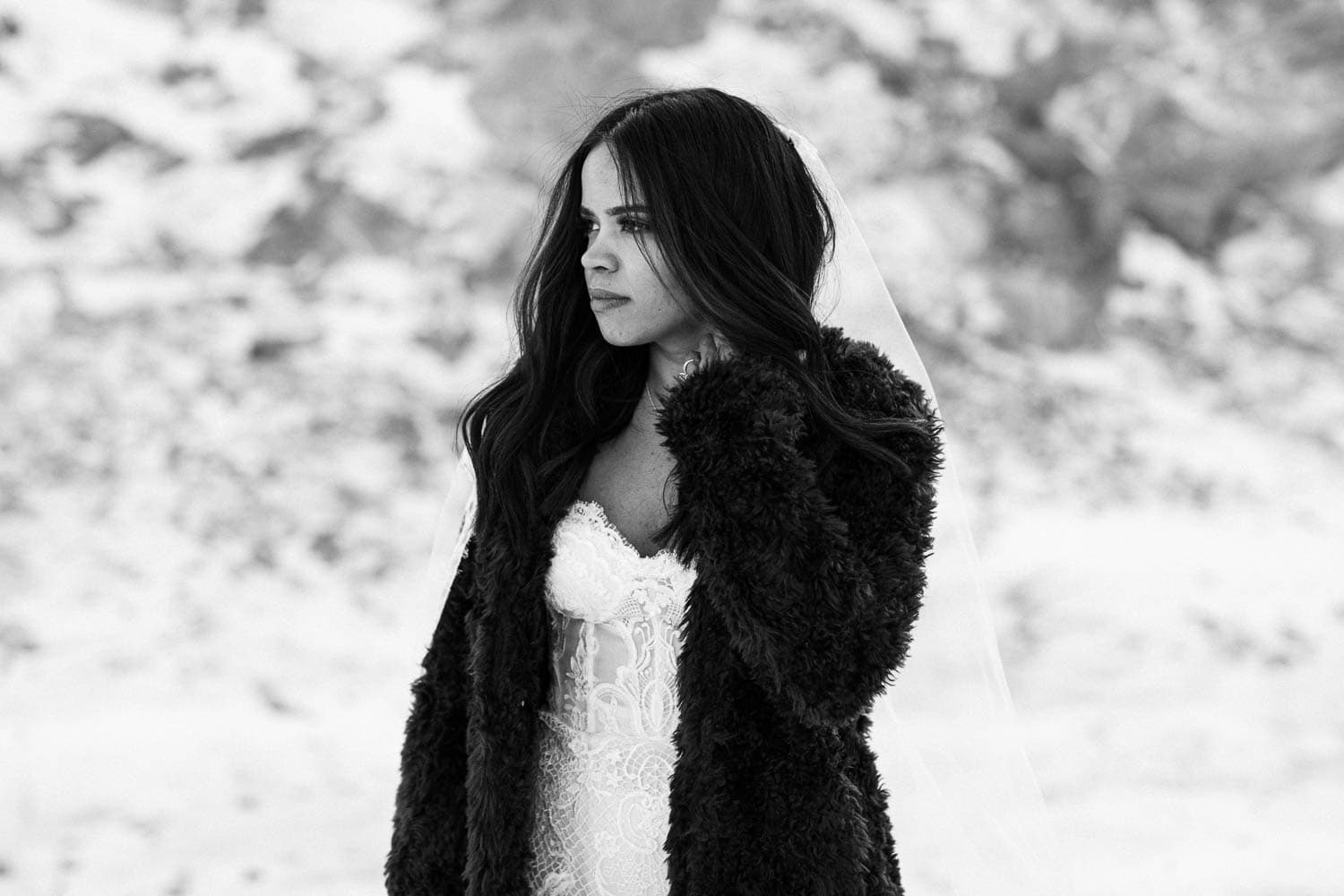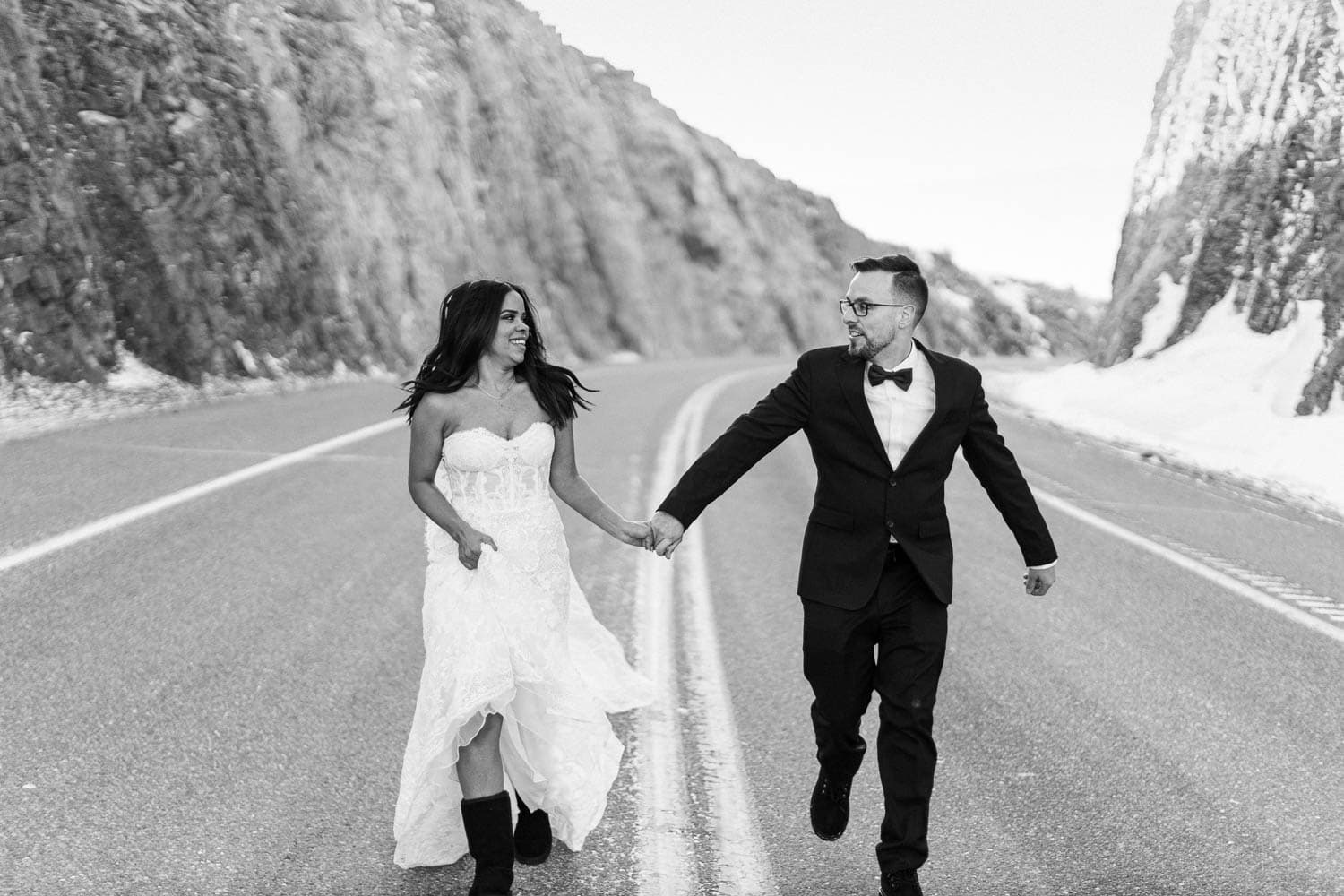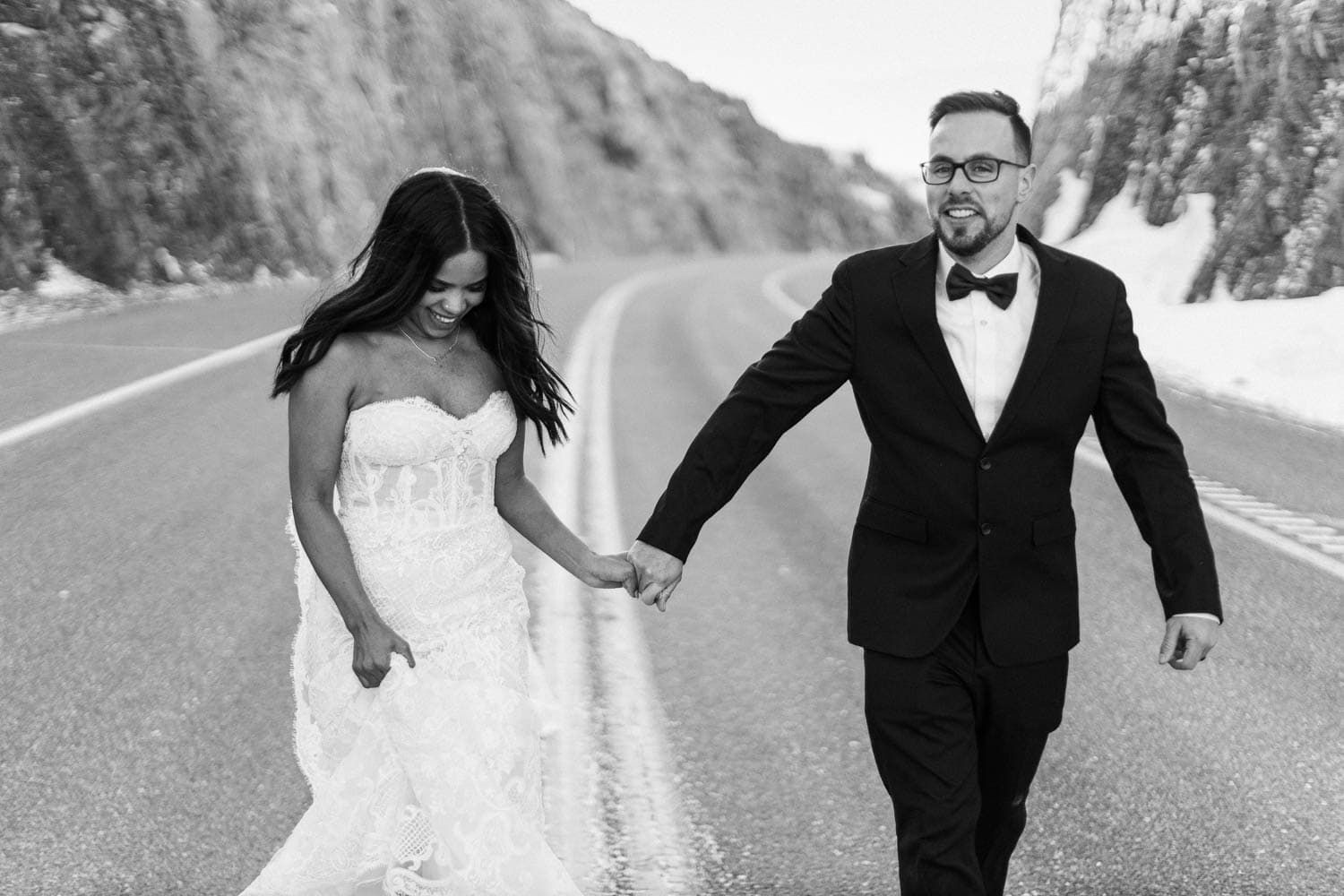 Vendors
Getting Ready Location: Prairie Creek Inn
Ceremony Location: Abraham Lake
Flowers: Best Buds Flower Company
Brides Rings: My Moissanite
Brides dress: Made With Love Bridal
Brides veil: Urban Bride Delivered
Grooms ring: StevenGDesigns
Grooms outfit: Banana Republic
Enjoy this Abraham Lake Winter Elopement? See other adventures like this on our blog!
Paige and Dale – Abraham Lake Kayaking Adventure Engagement