Banff Wedding Photographer
Paige & Dale
Paige and Dale's Abraham Lake Engagement Photography session was a fun adventure full of kayaks, waterfalls and an amazing sunset over the Rocky Mountains. We couldn't have asked for a more perfect summer's day to go on an adventure with these two. The sun was shining and it was such a calm day, which is rare in this part of the mountains.
Abraham Lake Engagement Photography
As wedding photographers based in the Canadian Rockies we get to visit some pretty amazing places and meet some pretty amazing people. Having the chance to shoot Paige and Dale's engagement at Abraham Lake was no exception. Having spent many summers exploring Alberta and BC we have always wanted to get to Clearwater County. A quiet mountainous area filled with waterfalls, lakes and lots of backcountry hiking and camping. When this adventurous couple suggested going to Crescent Falls for their photos we couldn't wait to finally check out the area.
Their Story
Paige and Dale first described themselves to us as two super adventurous people who share the same love of whitewater kayaking in the summers and skiing in the winters. They love being outdoors, and camping and being around friends in the wilderness. Straight away we knew they were our type of people! They met on the side of a river as Paige caught Dale's eye while she was getting changed after kayaking. She thought he was cute, and the following day they got out kayaking together. Three and a half years later, he proposed on a kayak trip down to Ecuador (on the very last day) on the side of the river.
Kayak Adventure Session
When these two first got in contact with us they really wanted to incorporate their love for kayaking in their engagement photography session. We love when two people want to capture the uniqueness of their story. We were both super happy to create these memories for them on the river. The day started hiking down to the Cline River, just a short distance from where it joins the North Saskatchewan River at Lake Abraham. Next, we watched as these two paddled down the river together. Ducking into the eddies together along the way and taking in the views of the mountains surrounding them. It looked like so much fun, it made us want to get in the river with them!
After they jumped out of the water we made our way to Crescent Falls. A beautiful waterfall just west of the town of Nordegg. As the sun ducked just beneath the top of the falls it created the most beautiful light beam and we watched as the water spray danced in the light. While the sun was setting we made our way to Windy Point, a beautiful rocky area on the shore of Abraham Lake. Funnily enough it wasn't windy at all but Paige and Dale assured us that this was very unusual. We shared some beers and watched as the clouds above us lit up like fire. We had such a beautiful day exploring this amazing area with these two and we can't wait to hang out with them again at their winter wedding next year!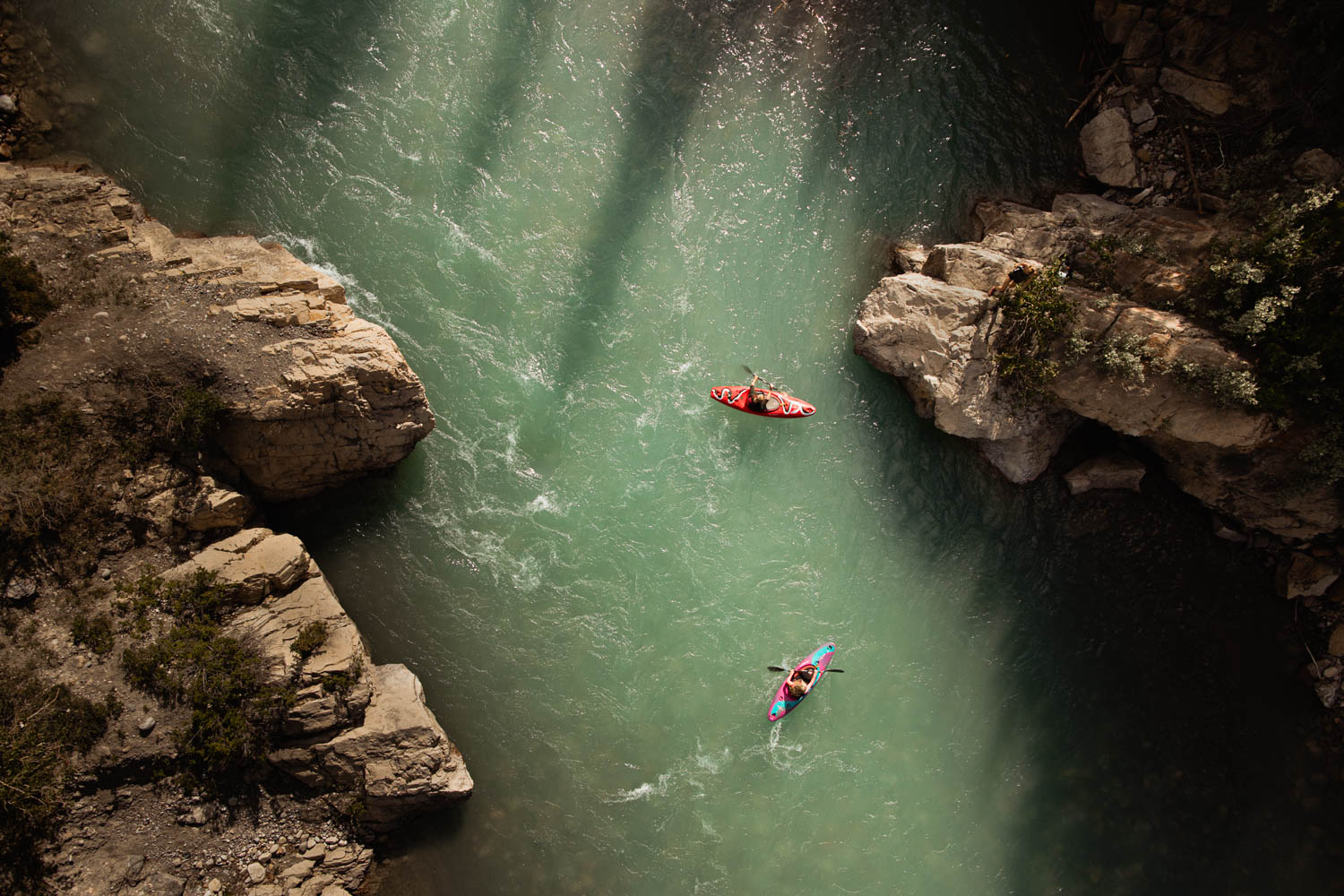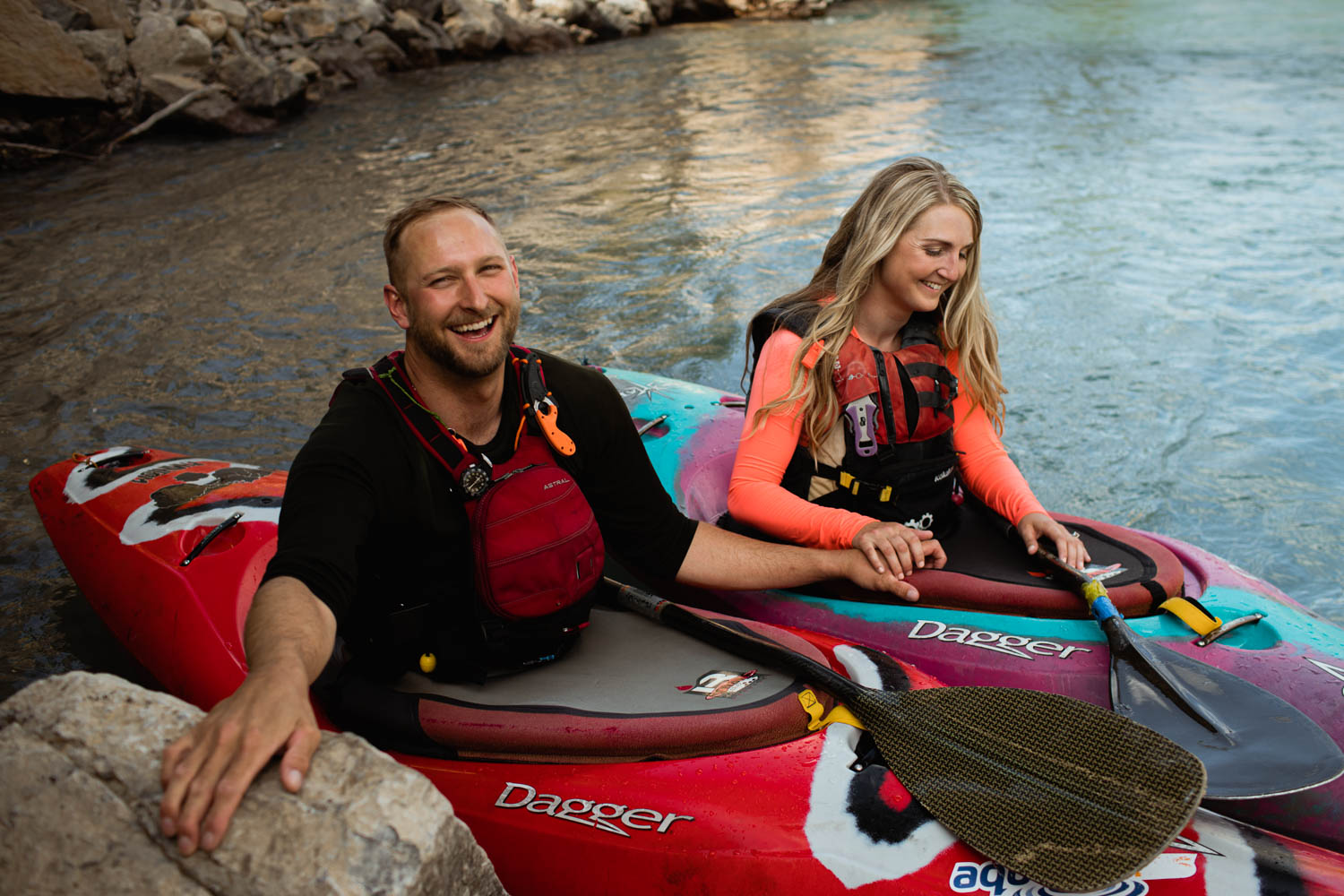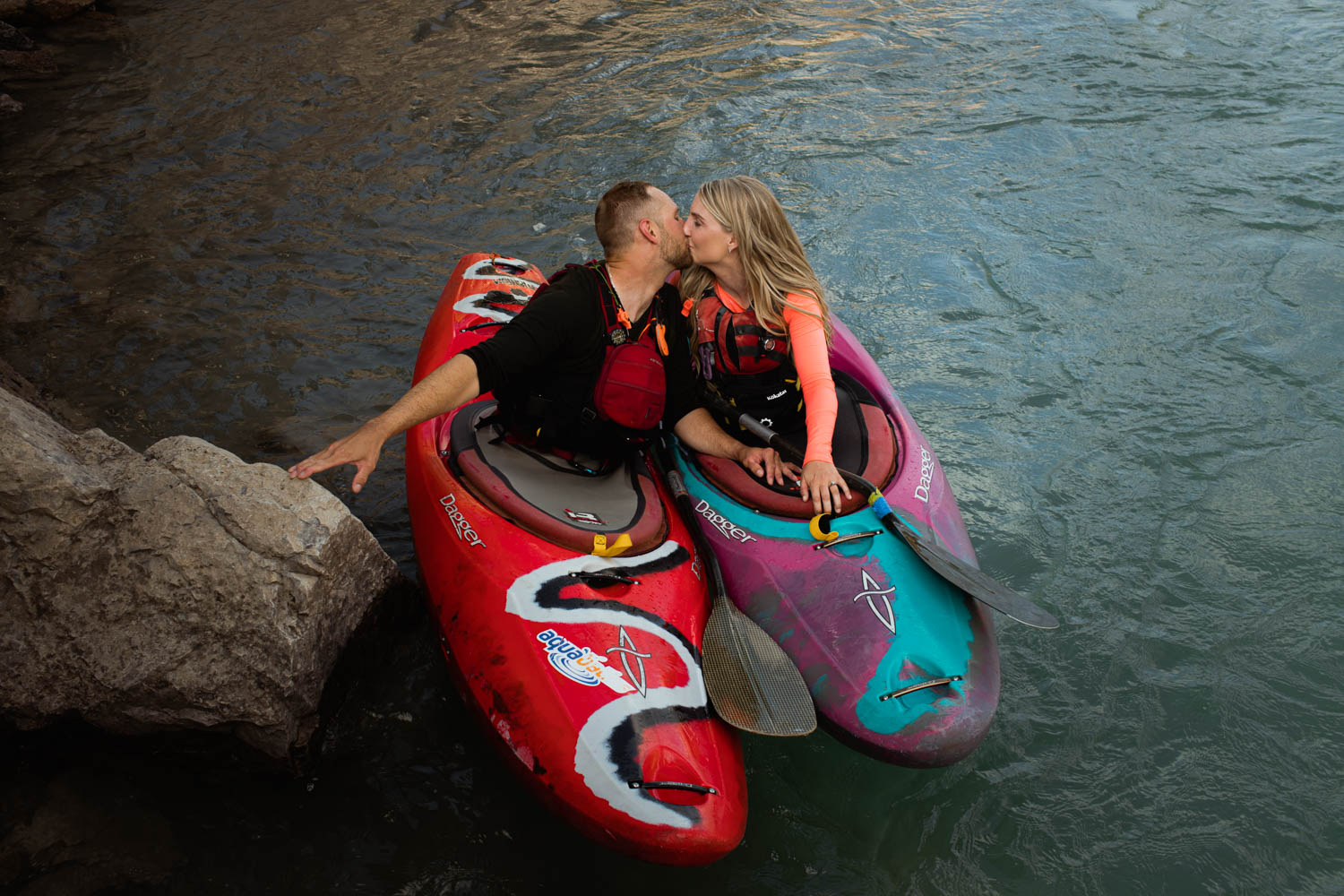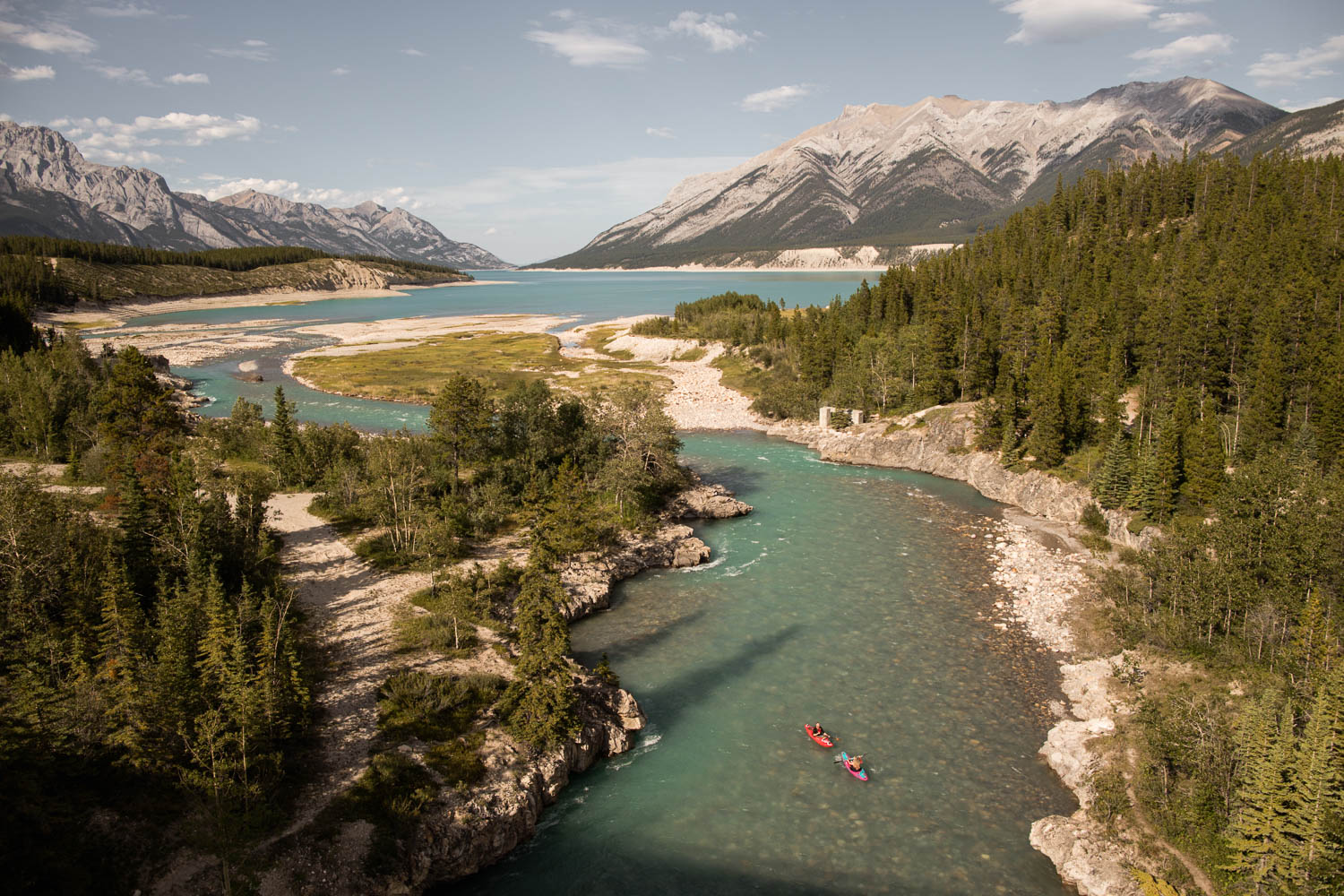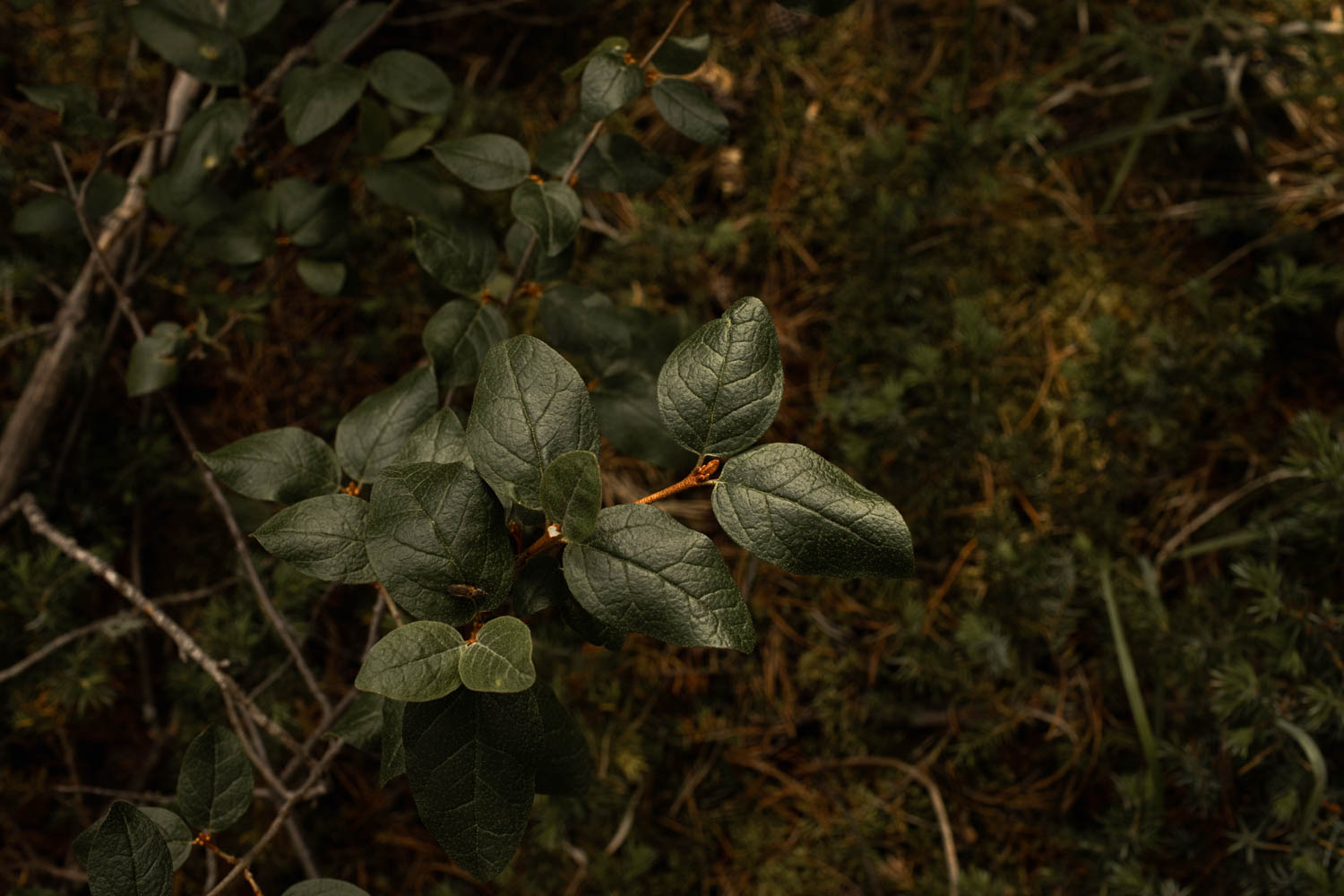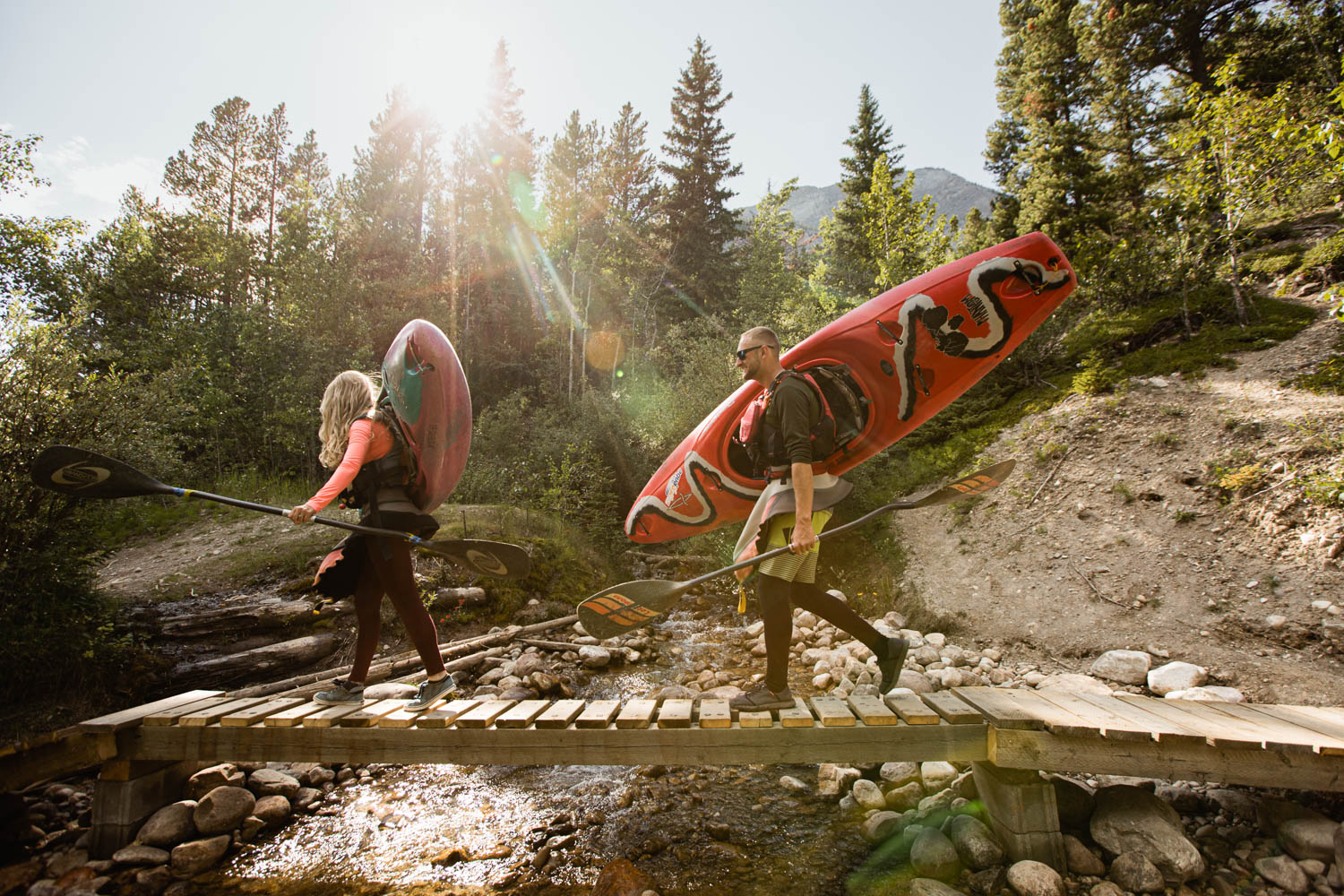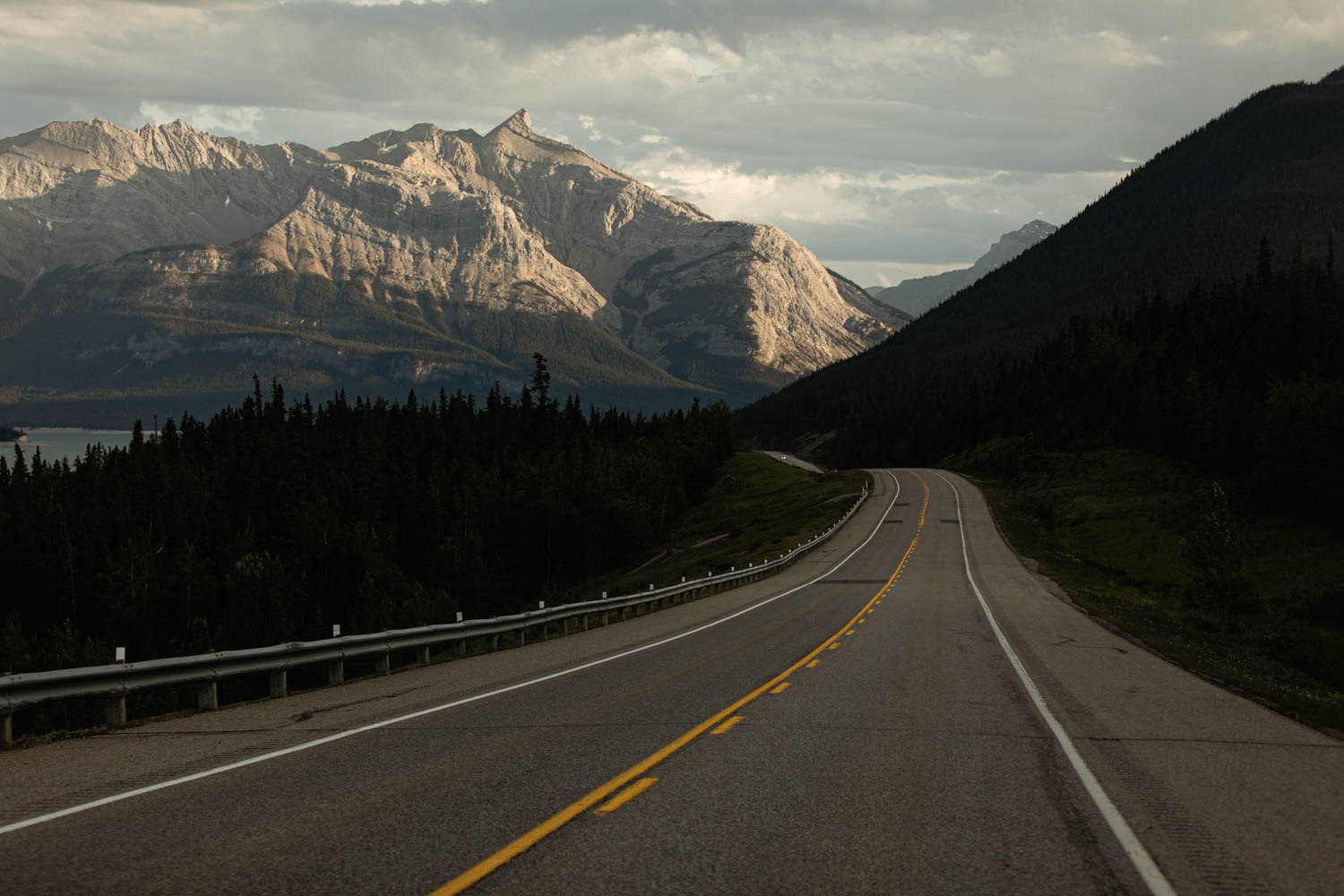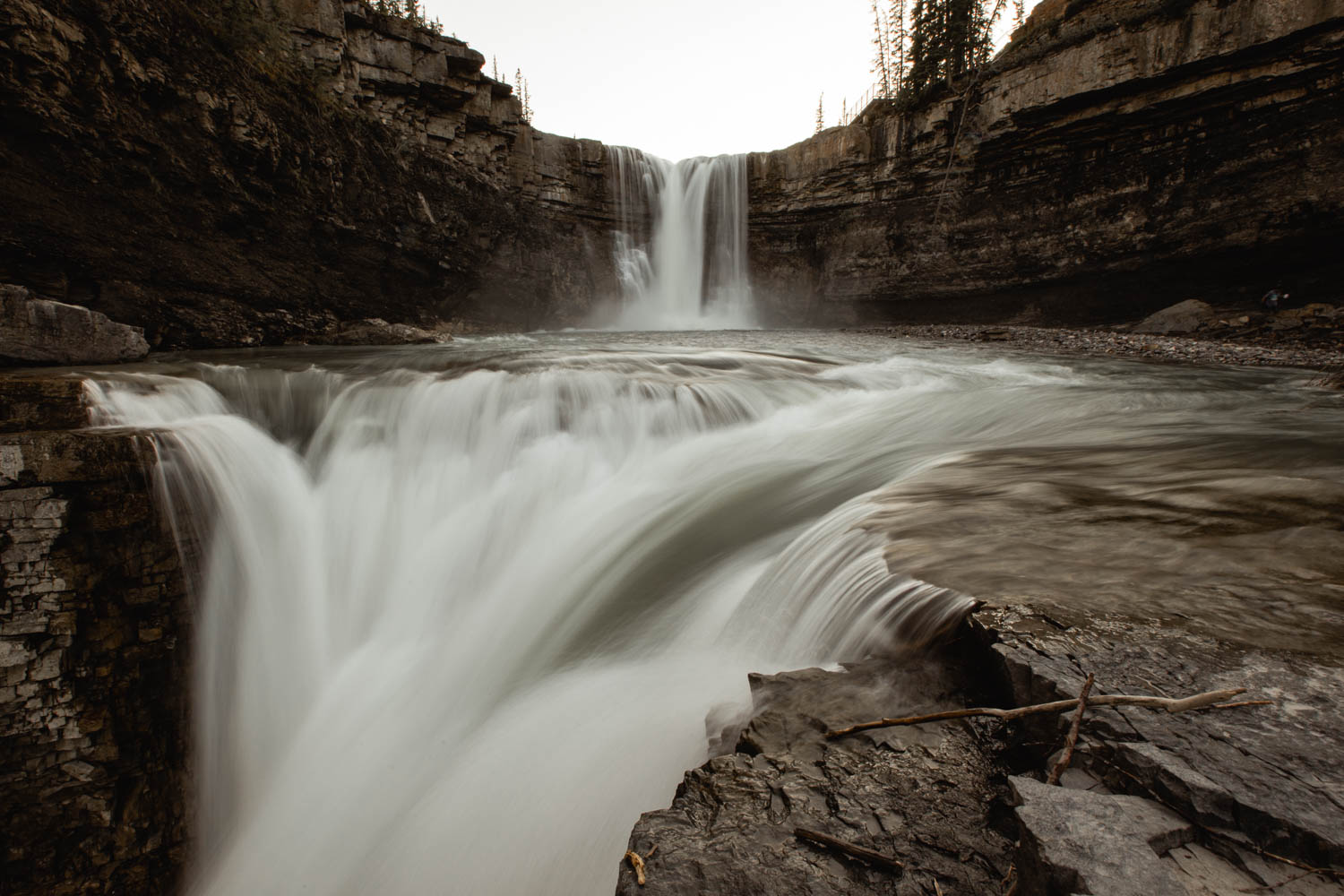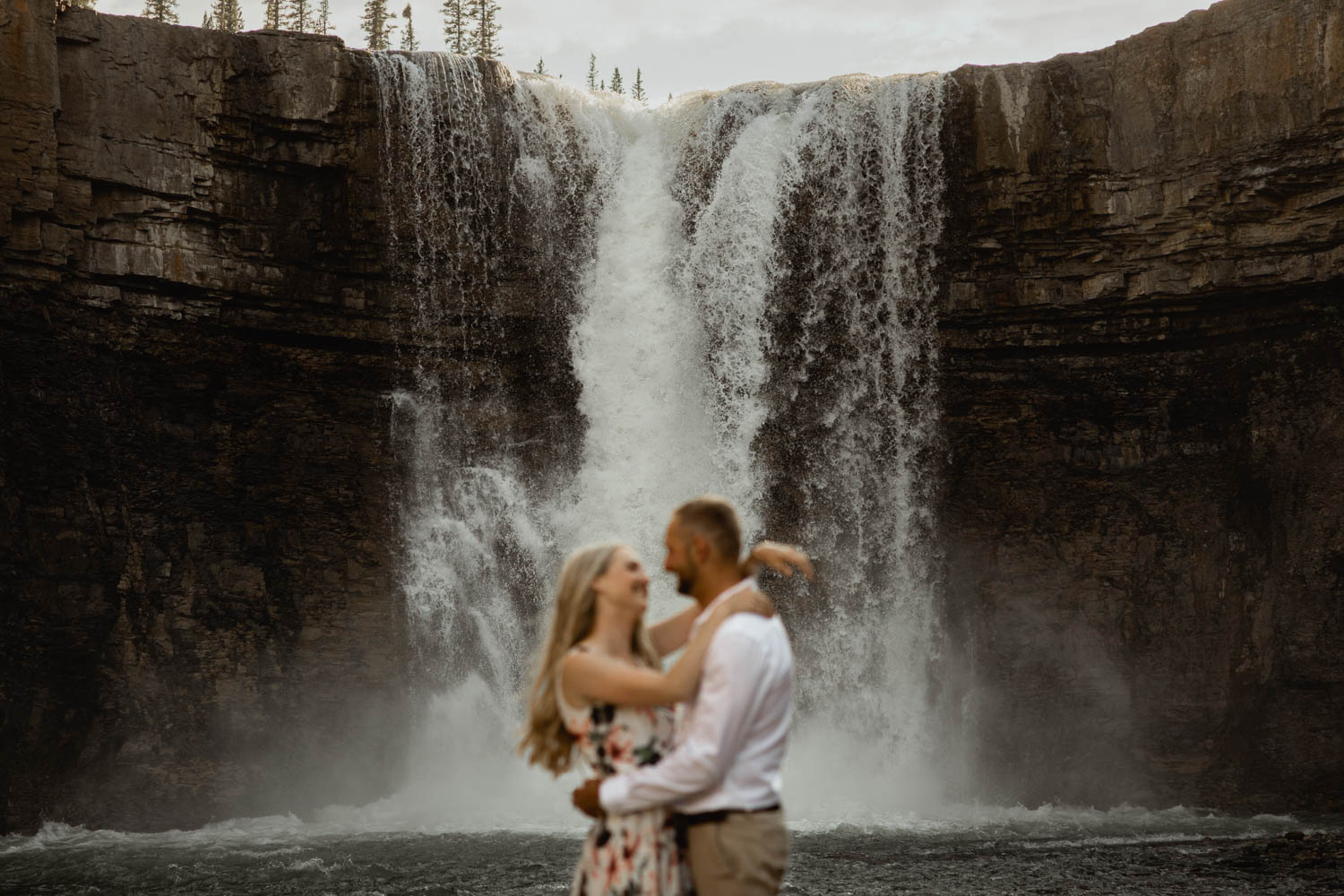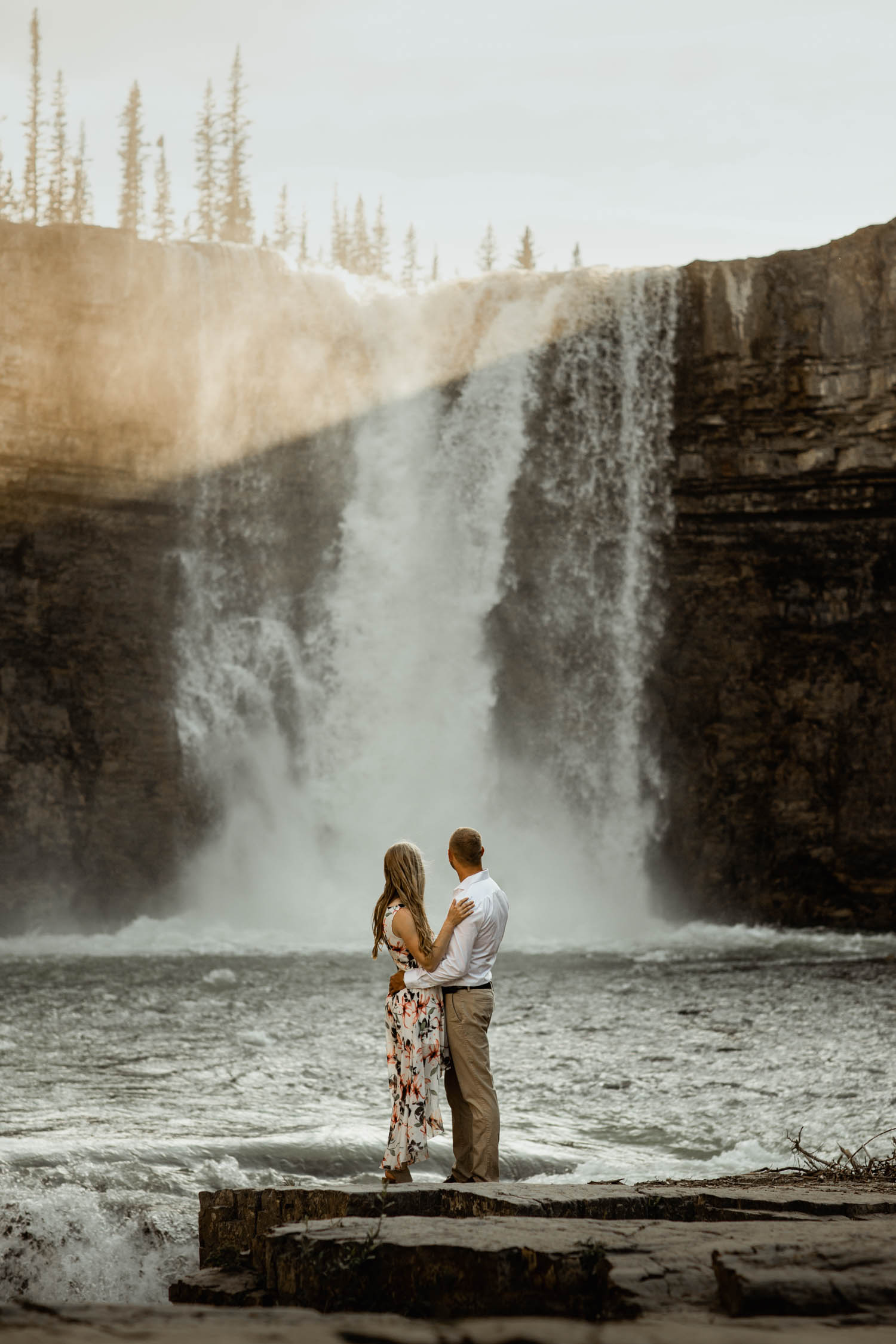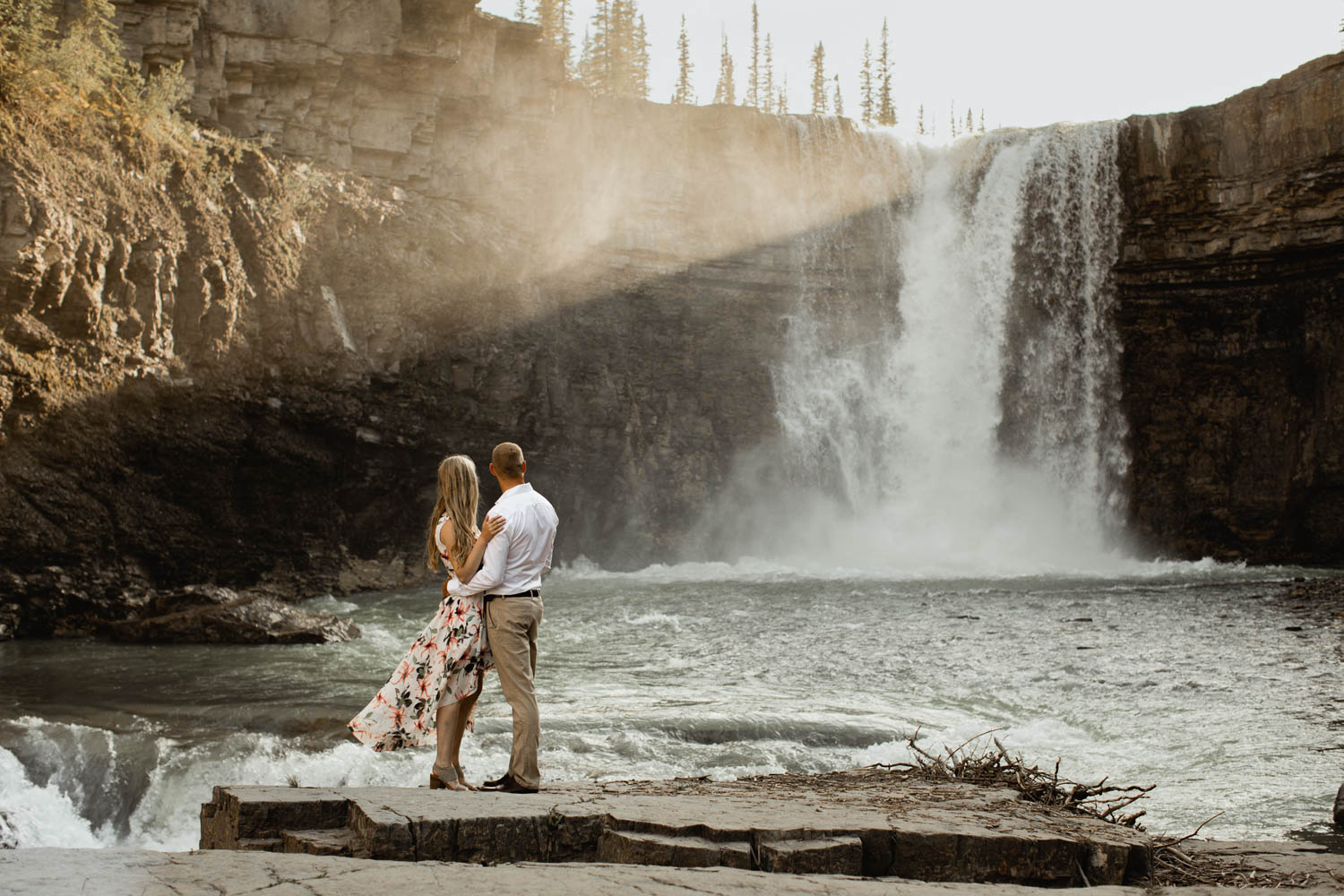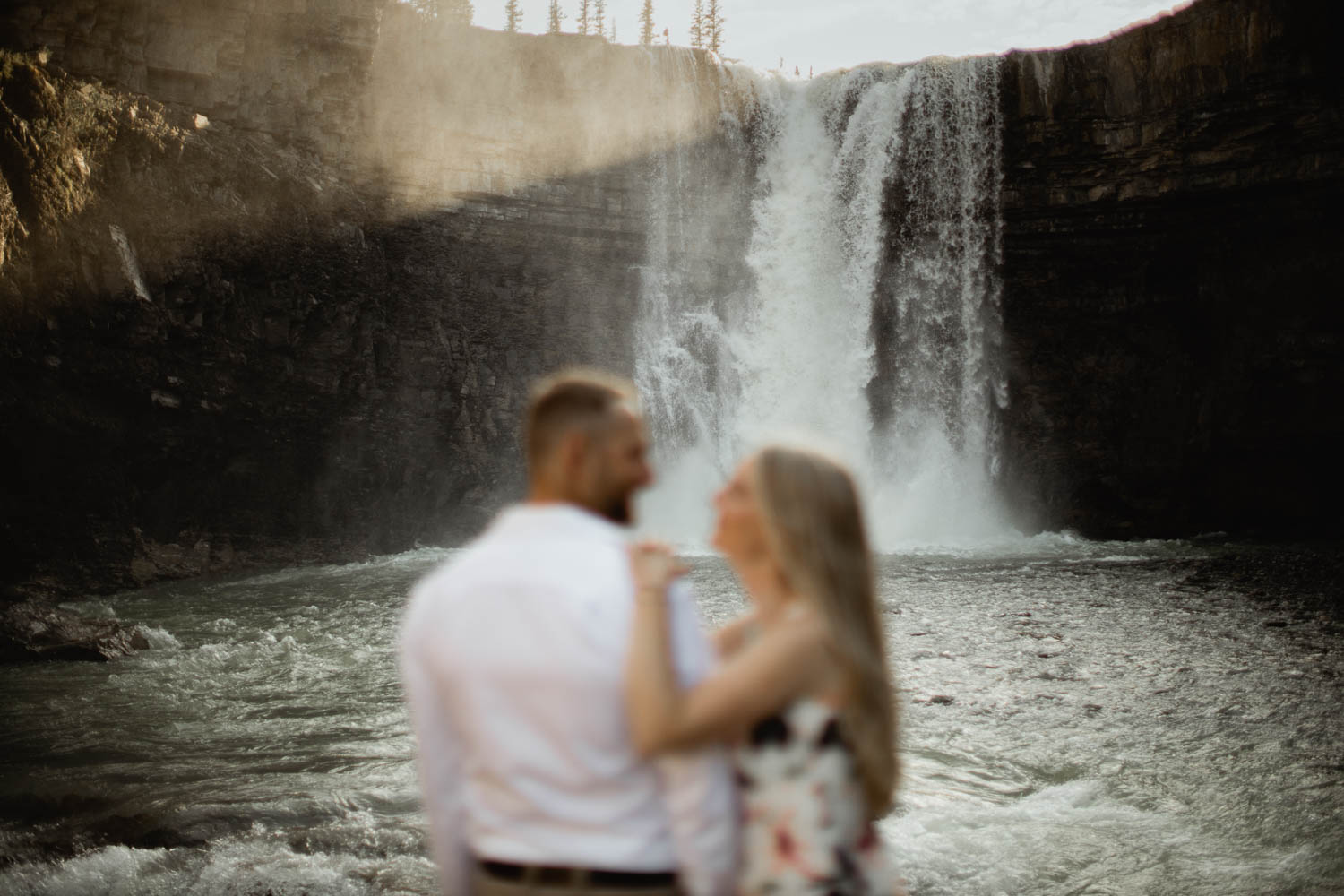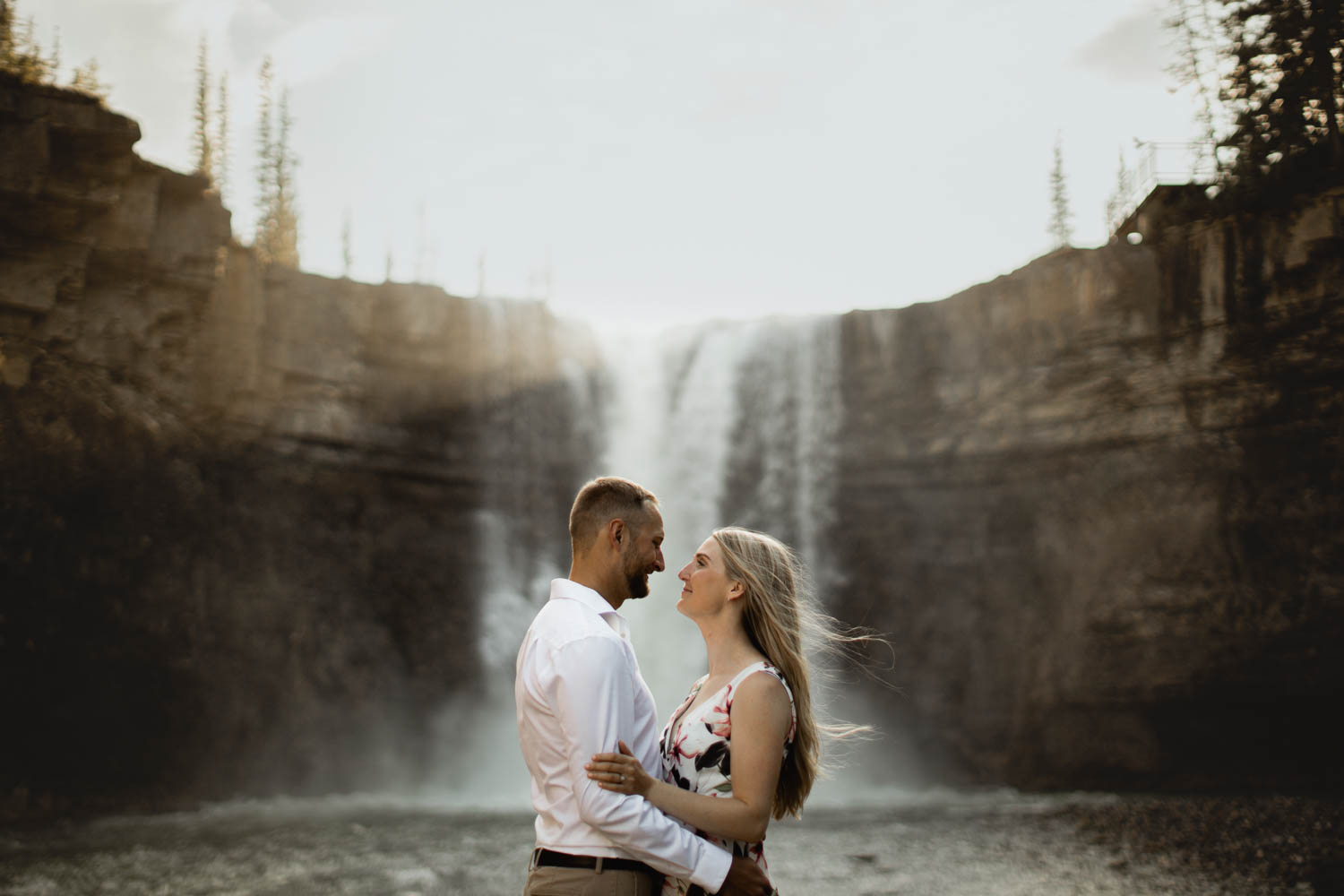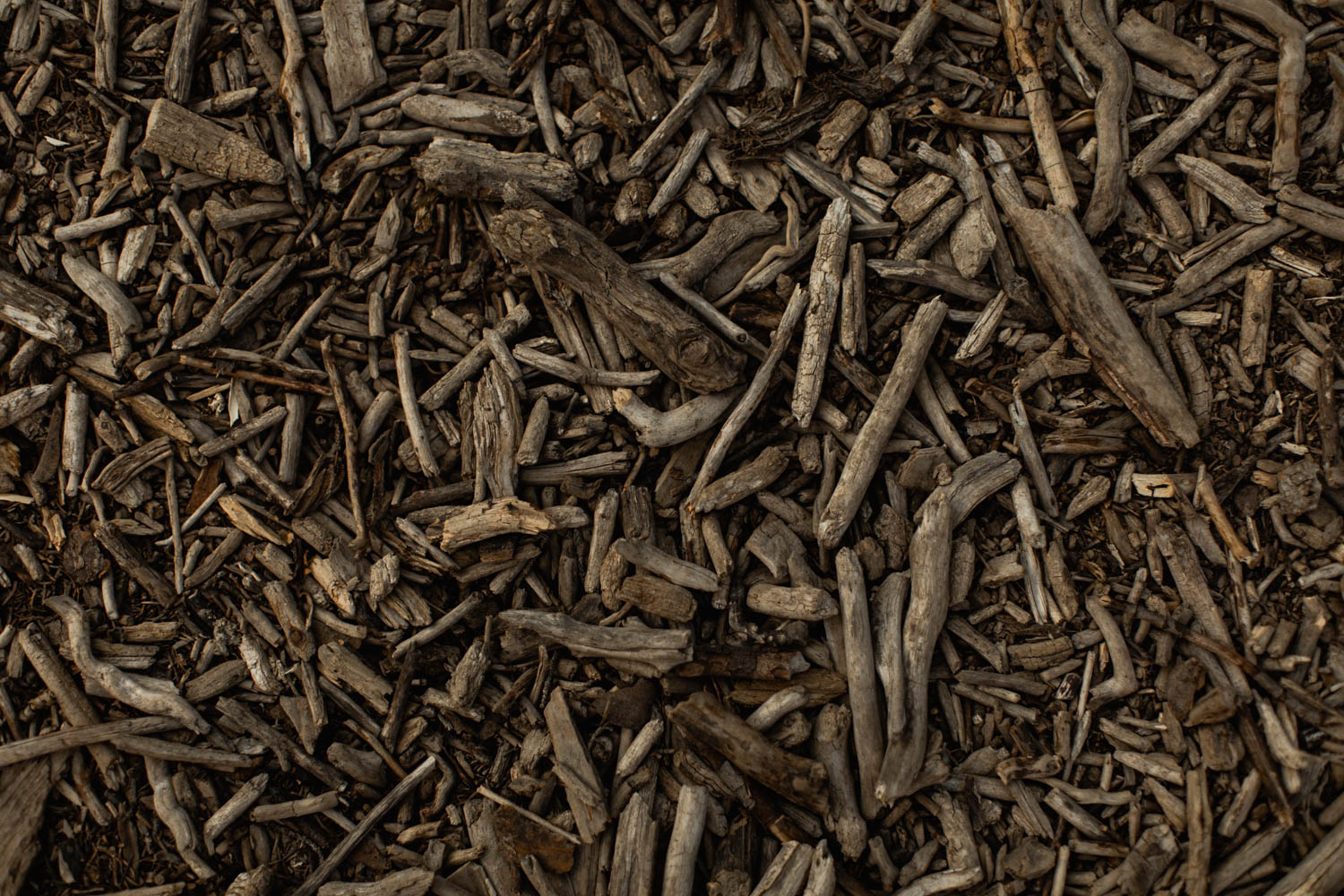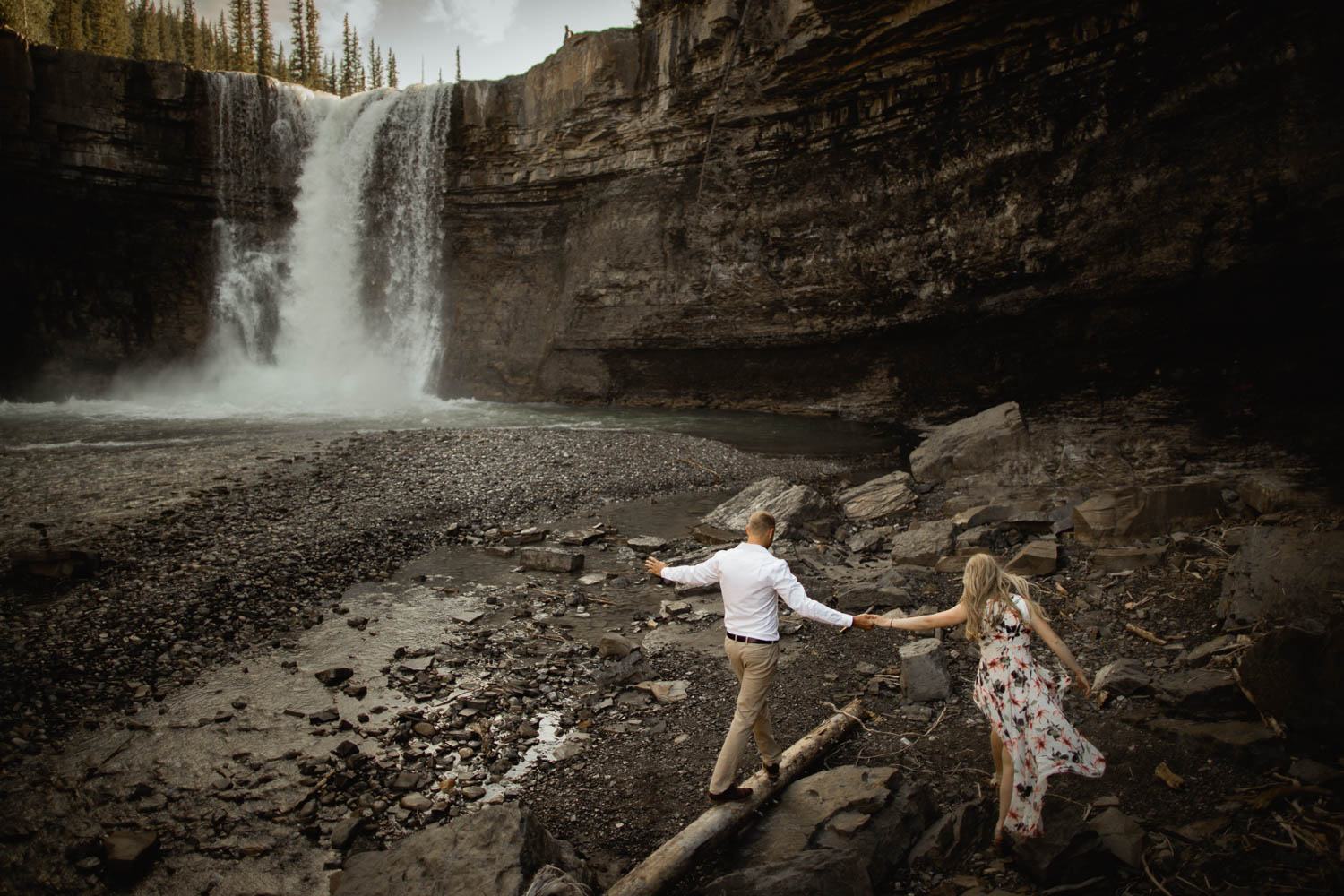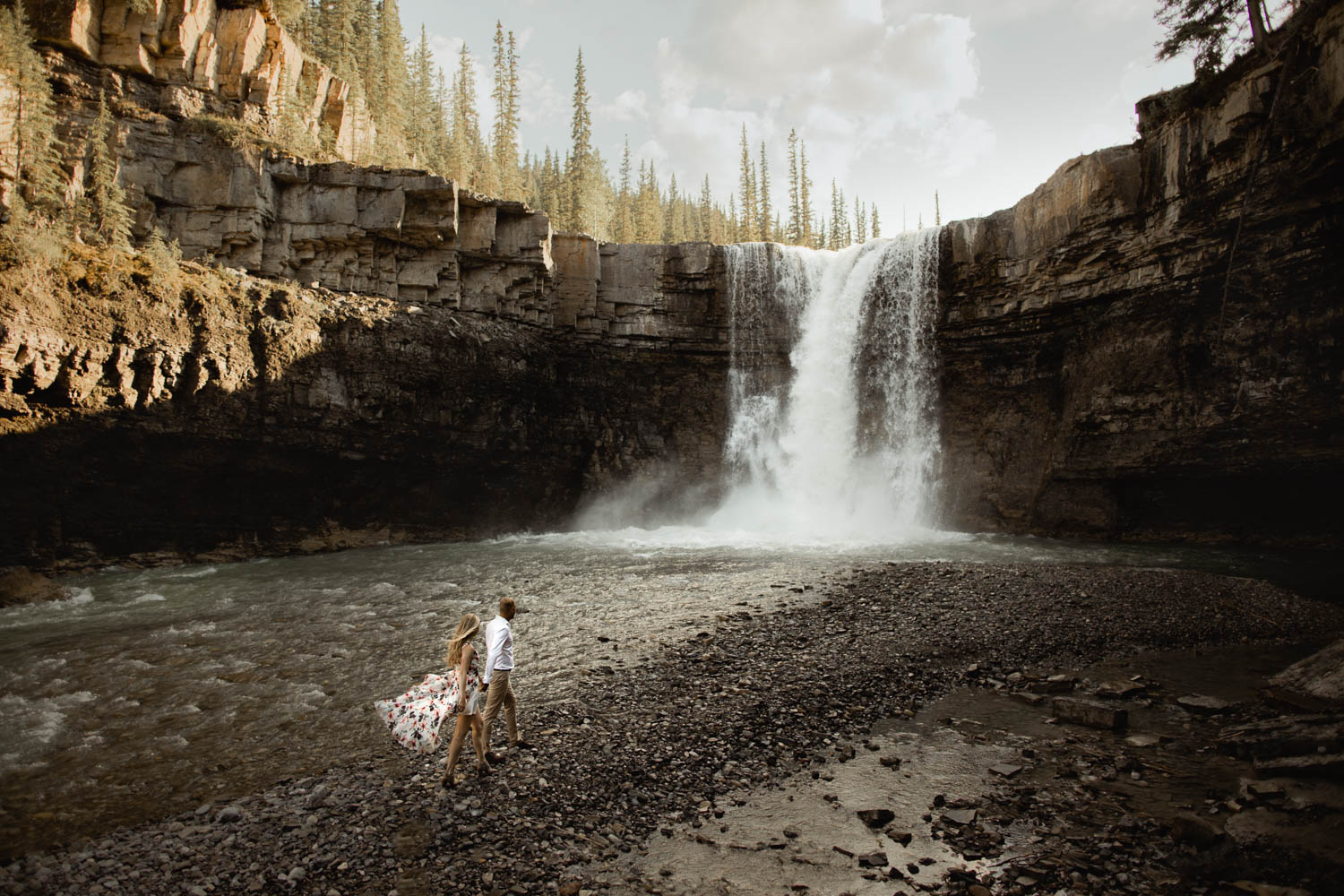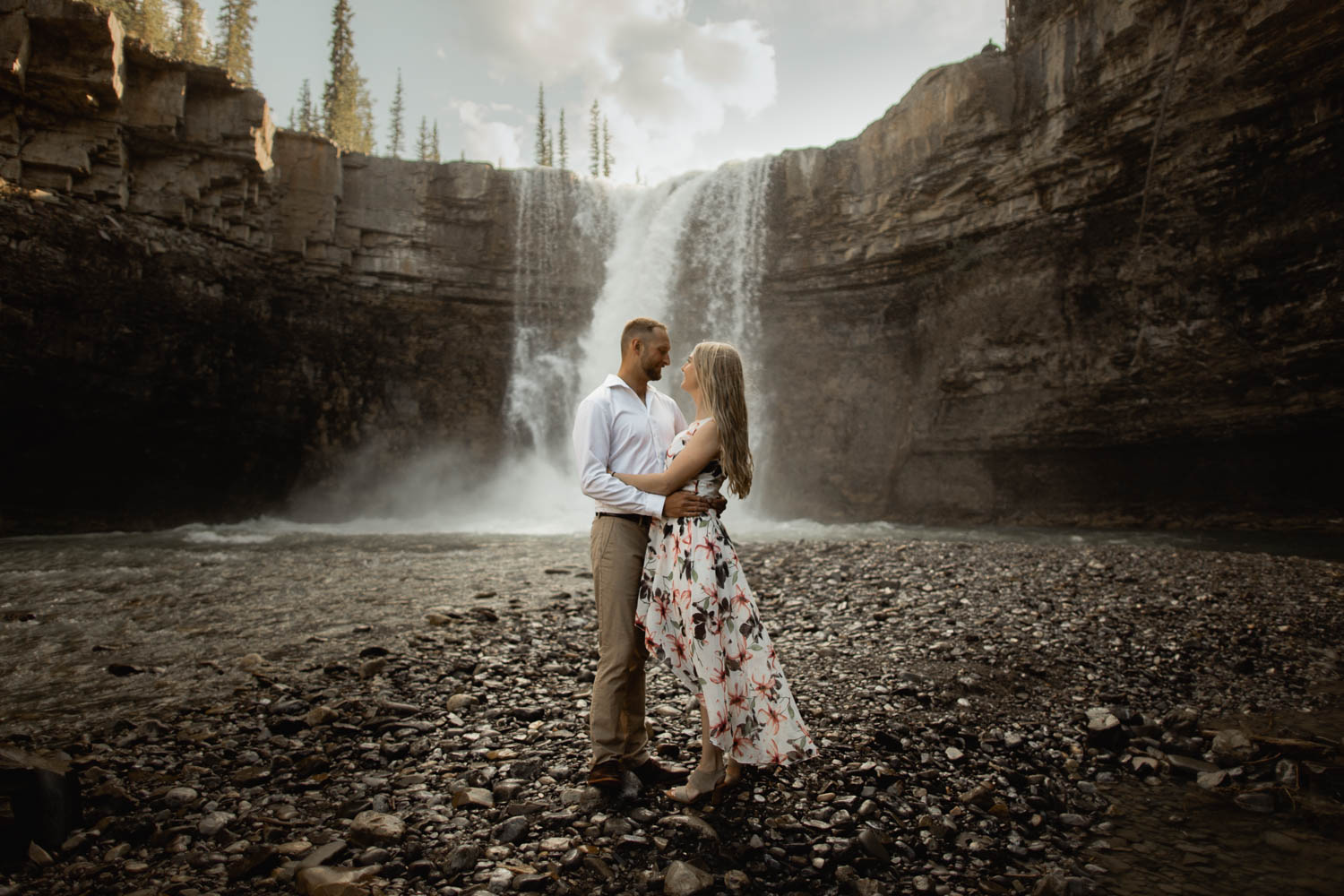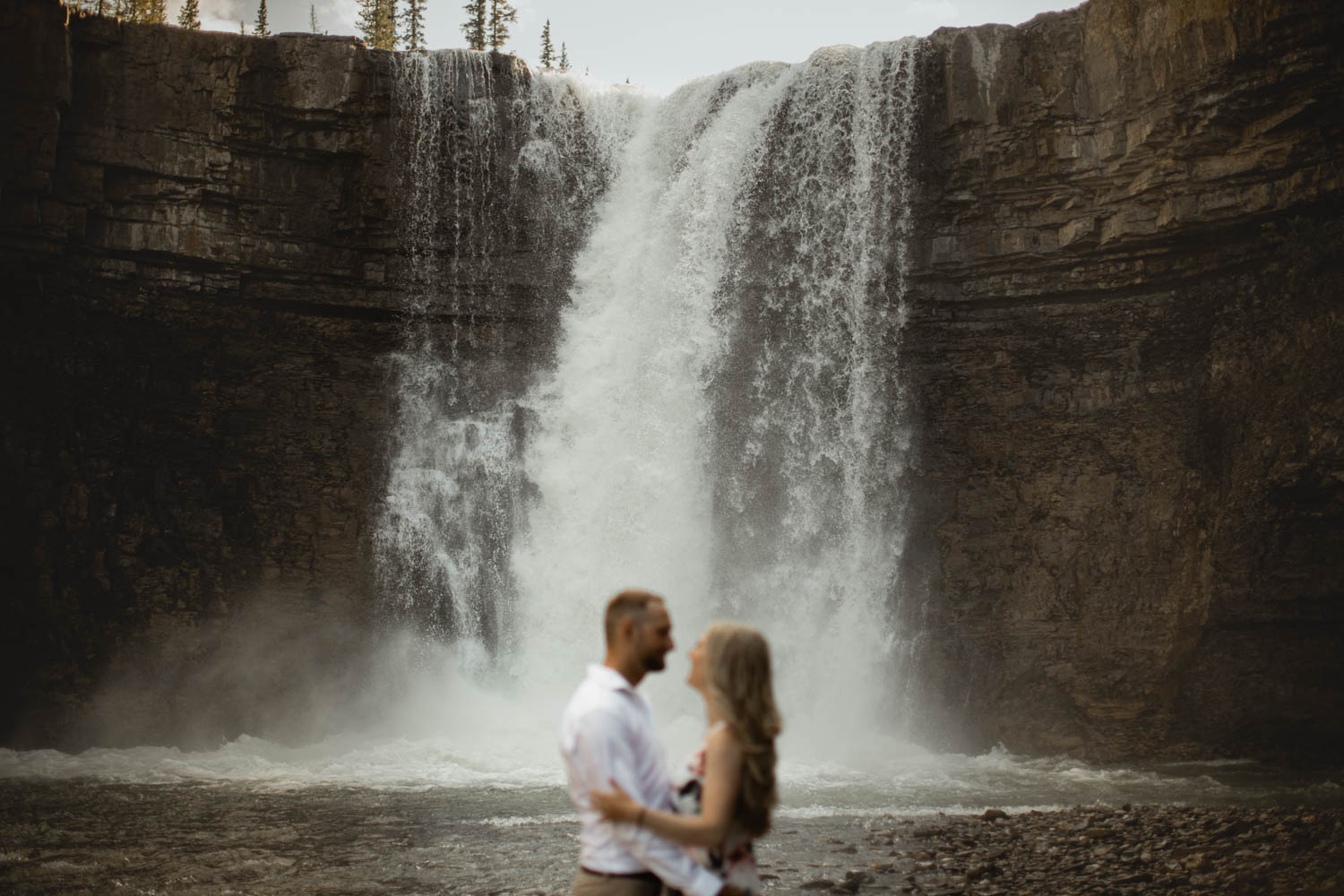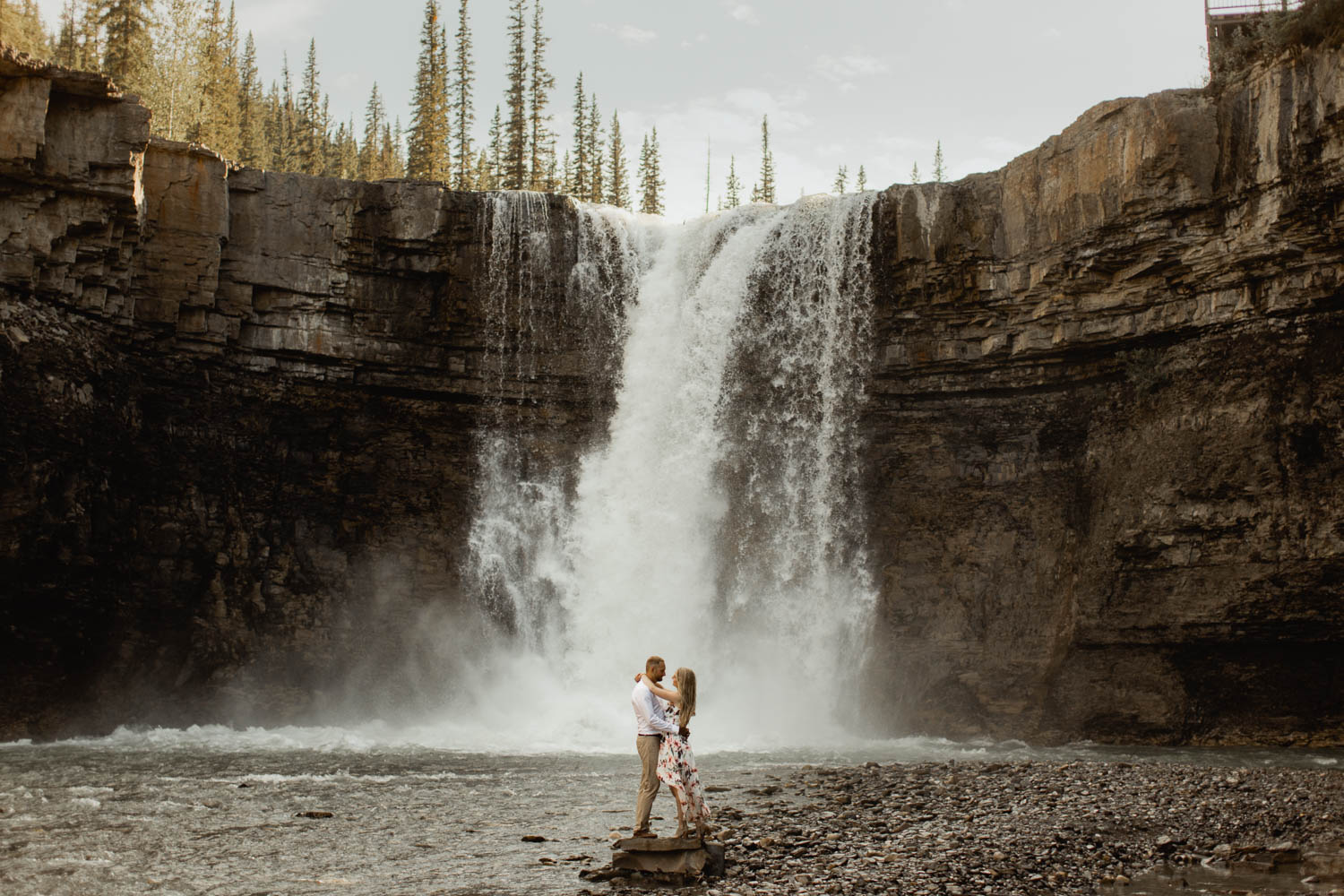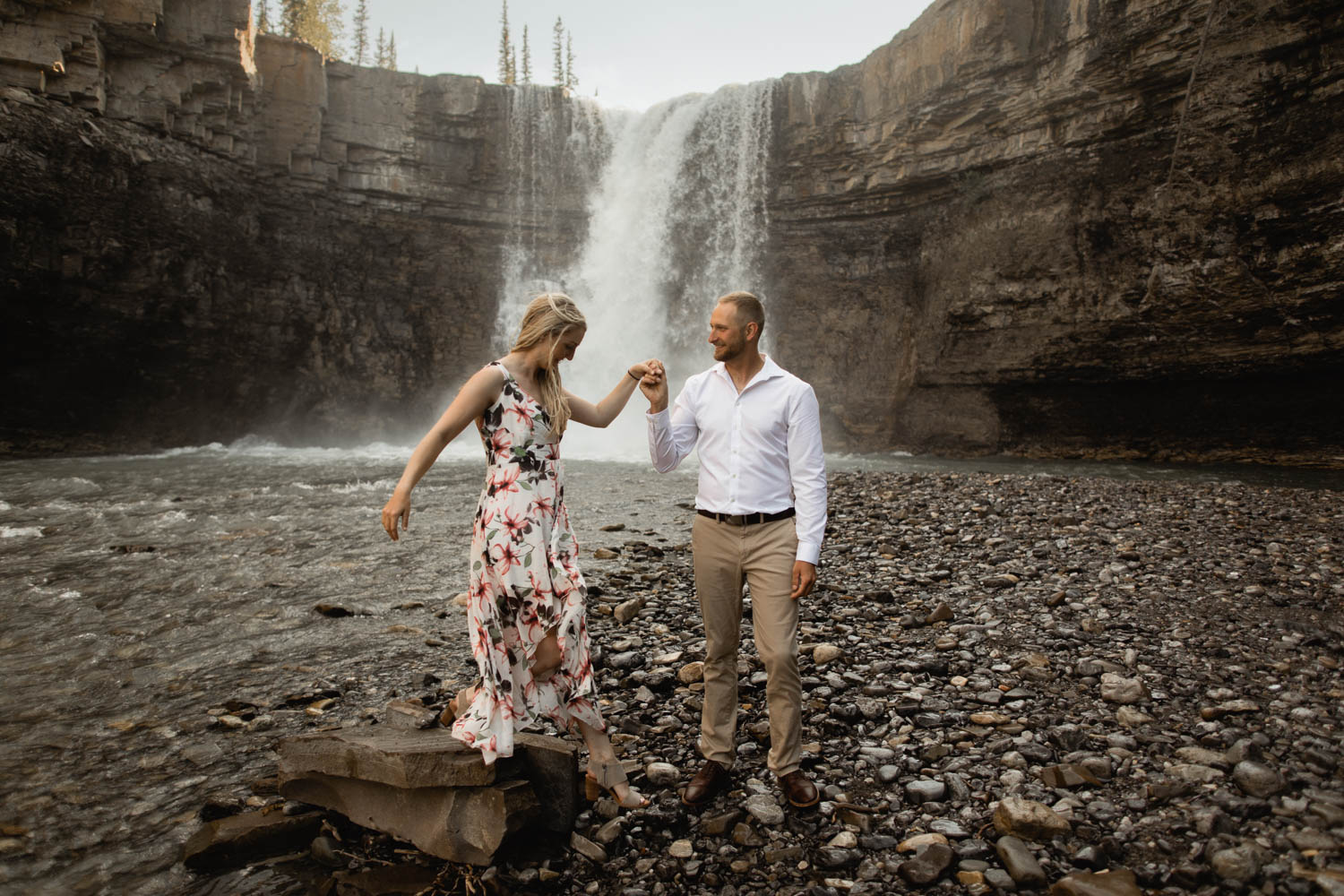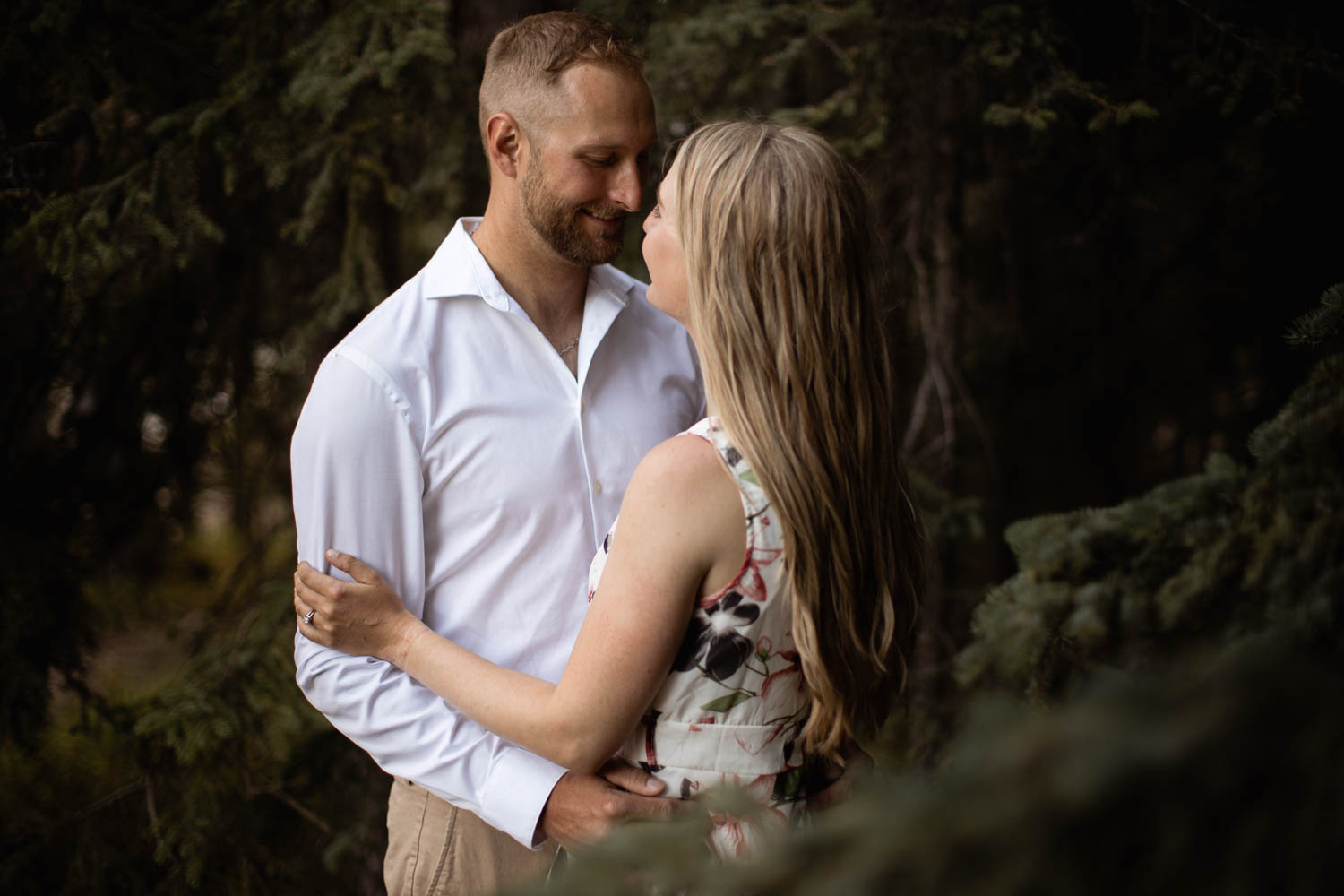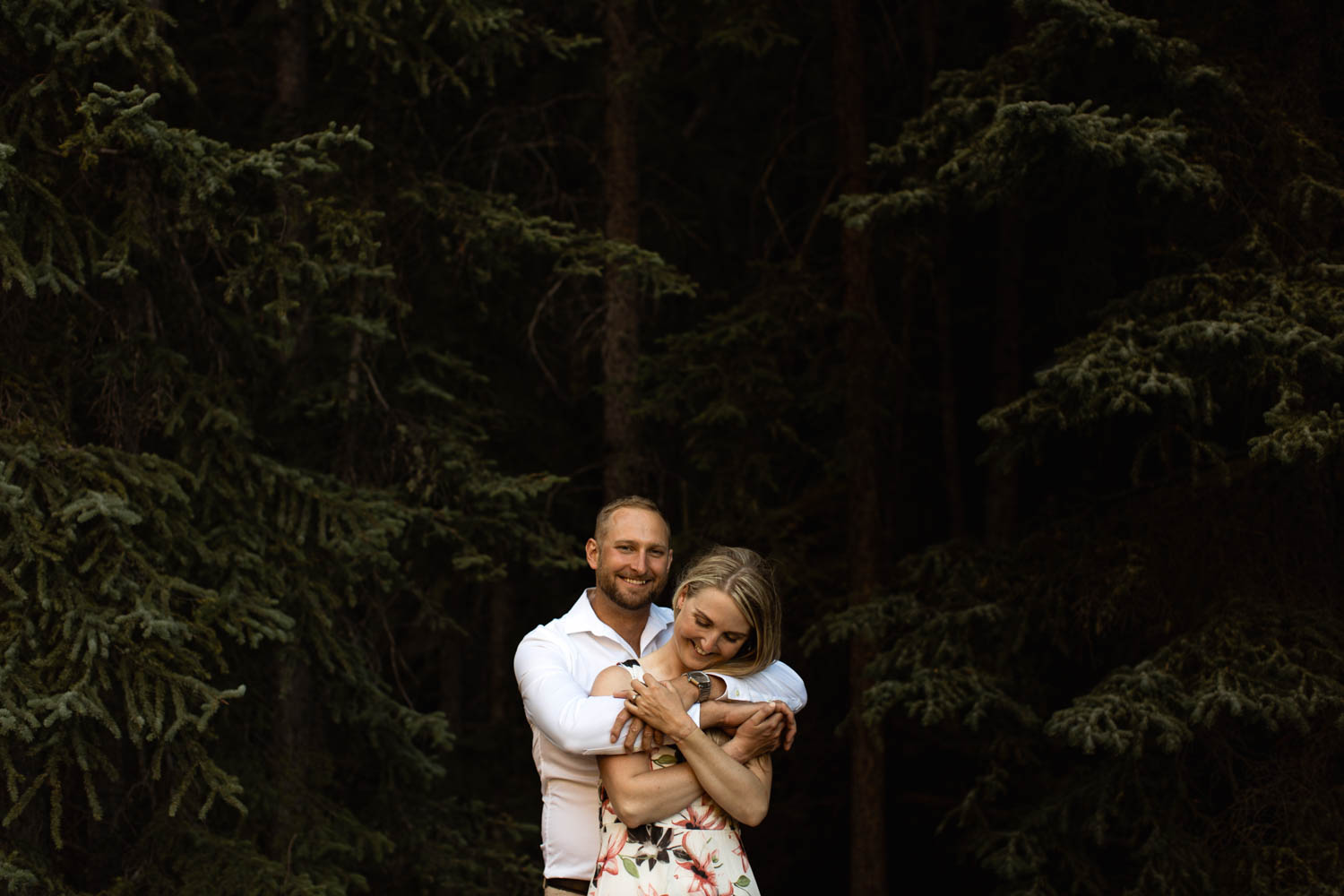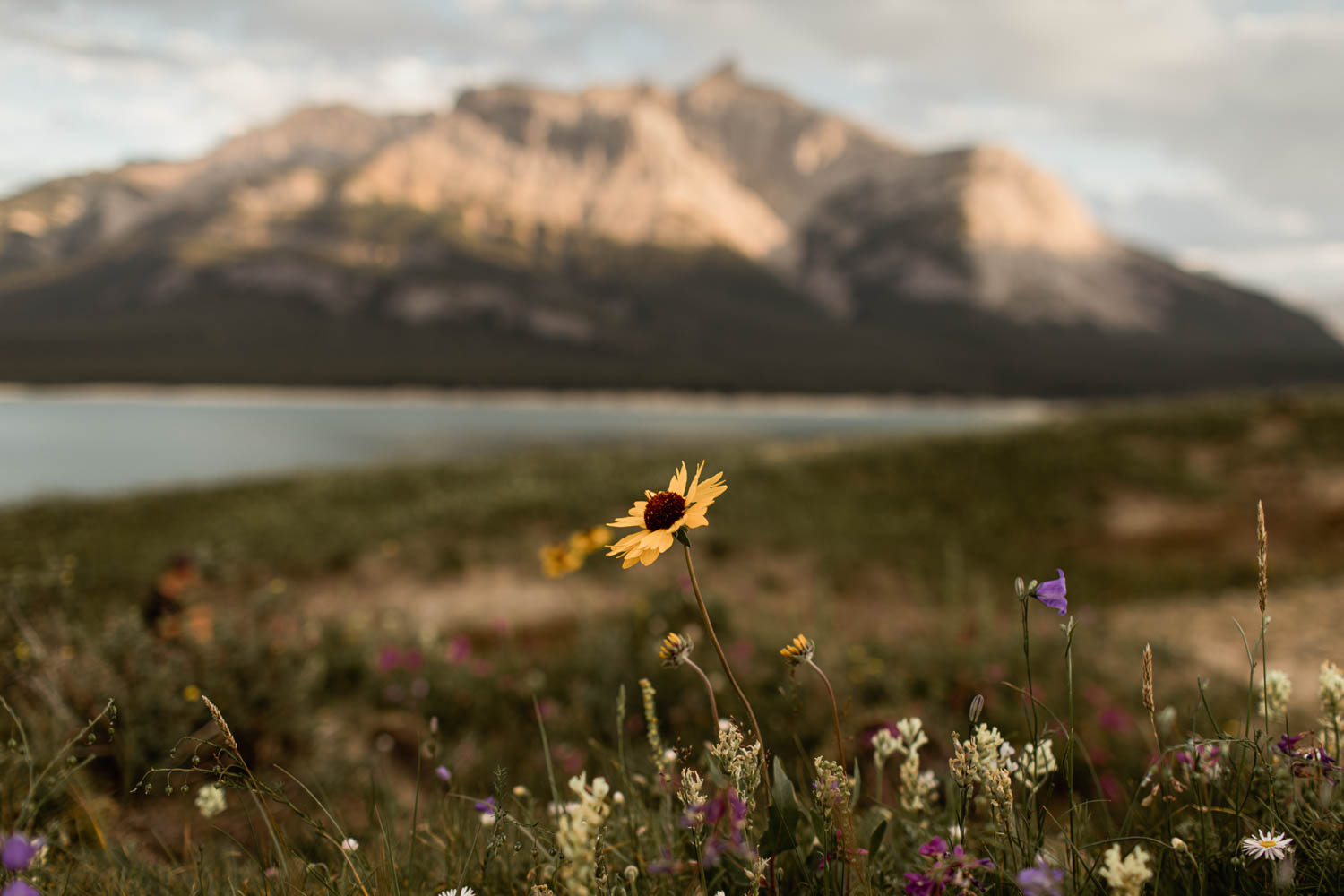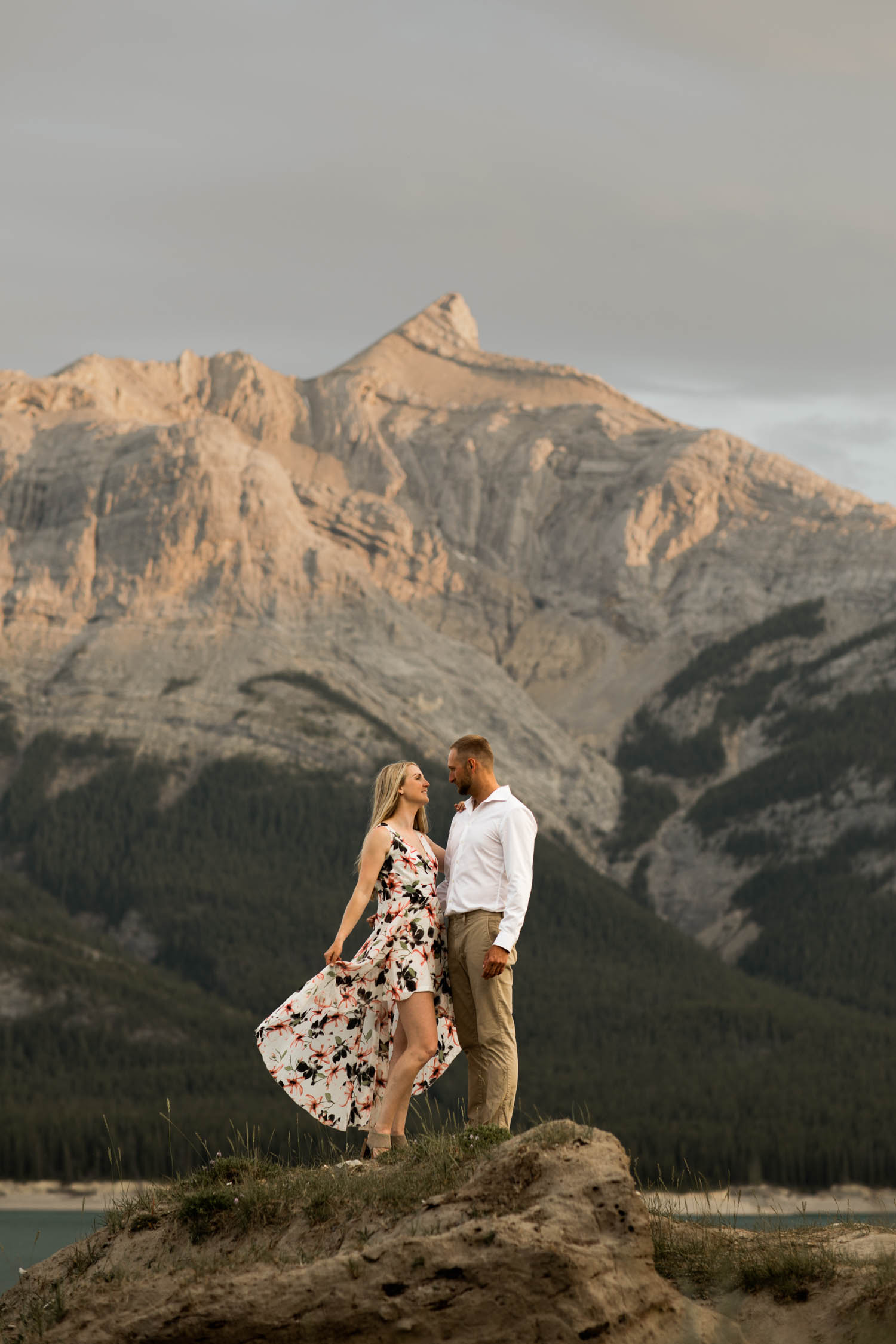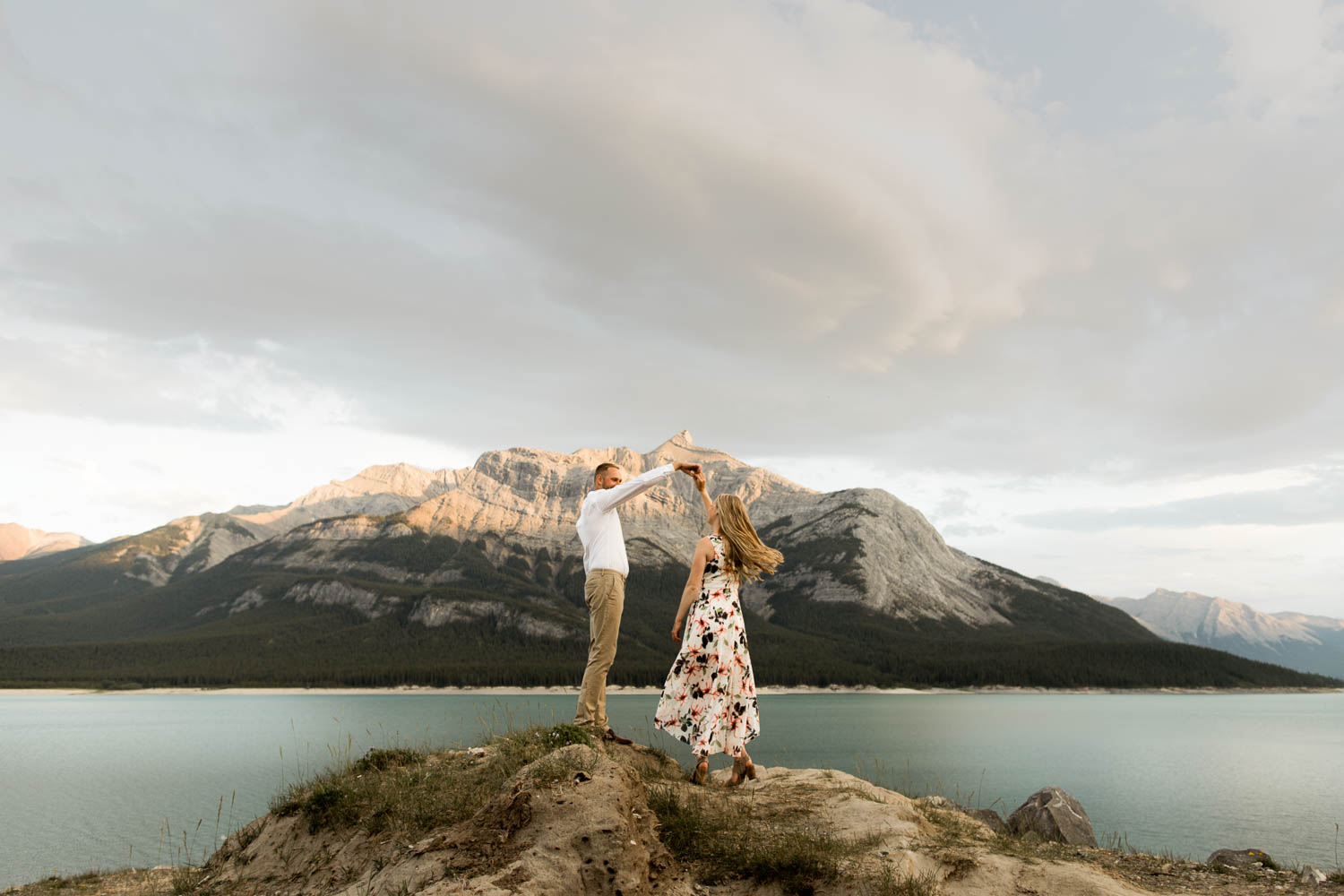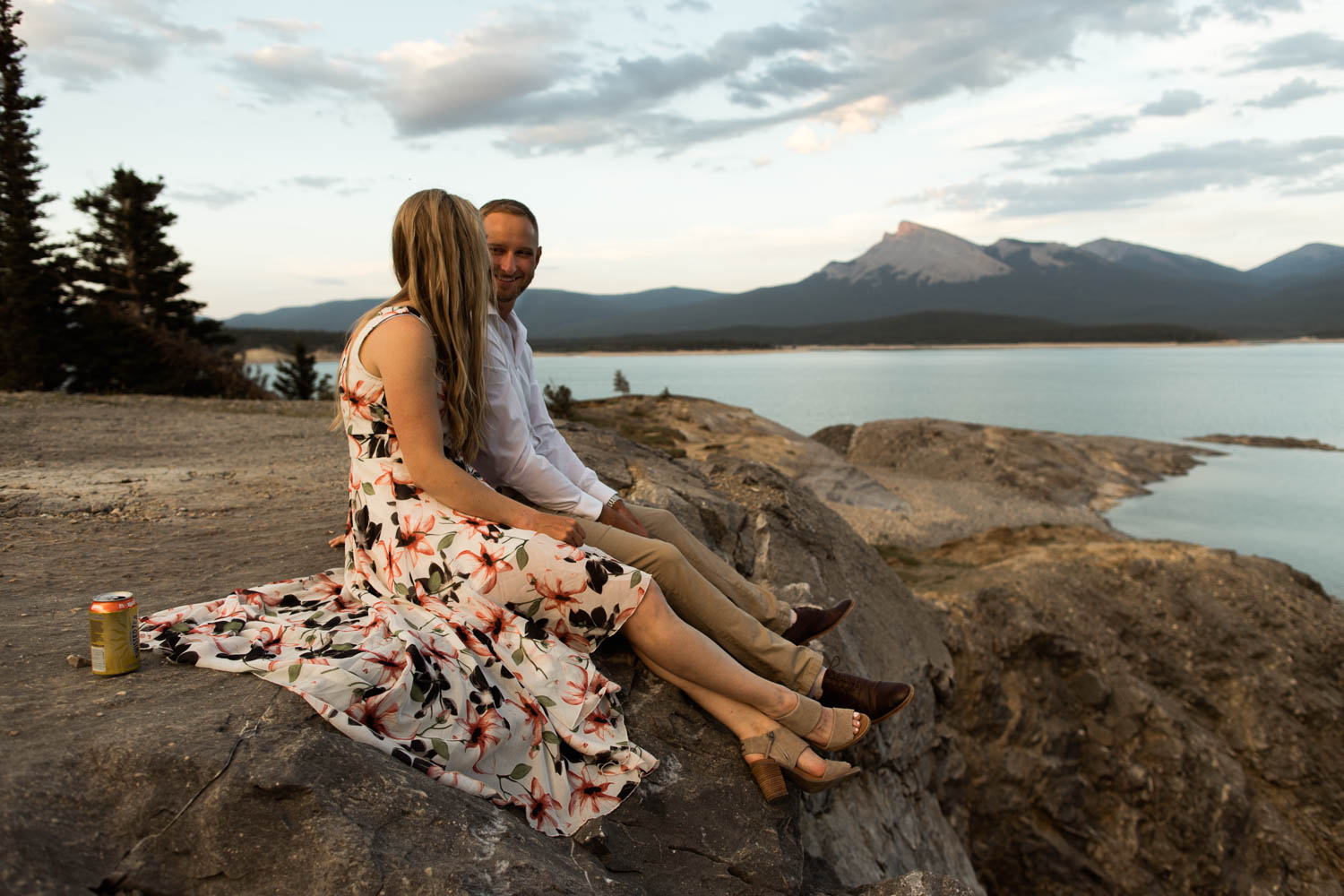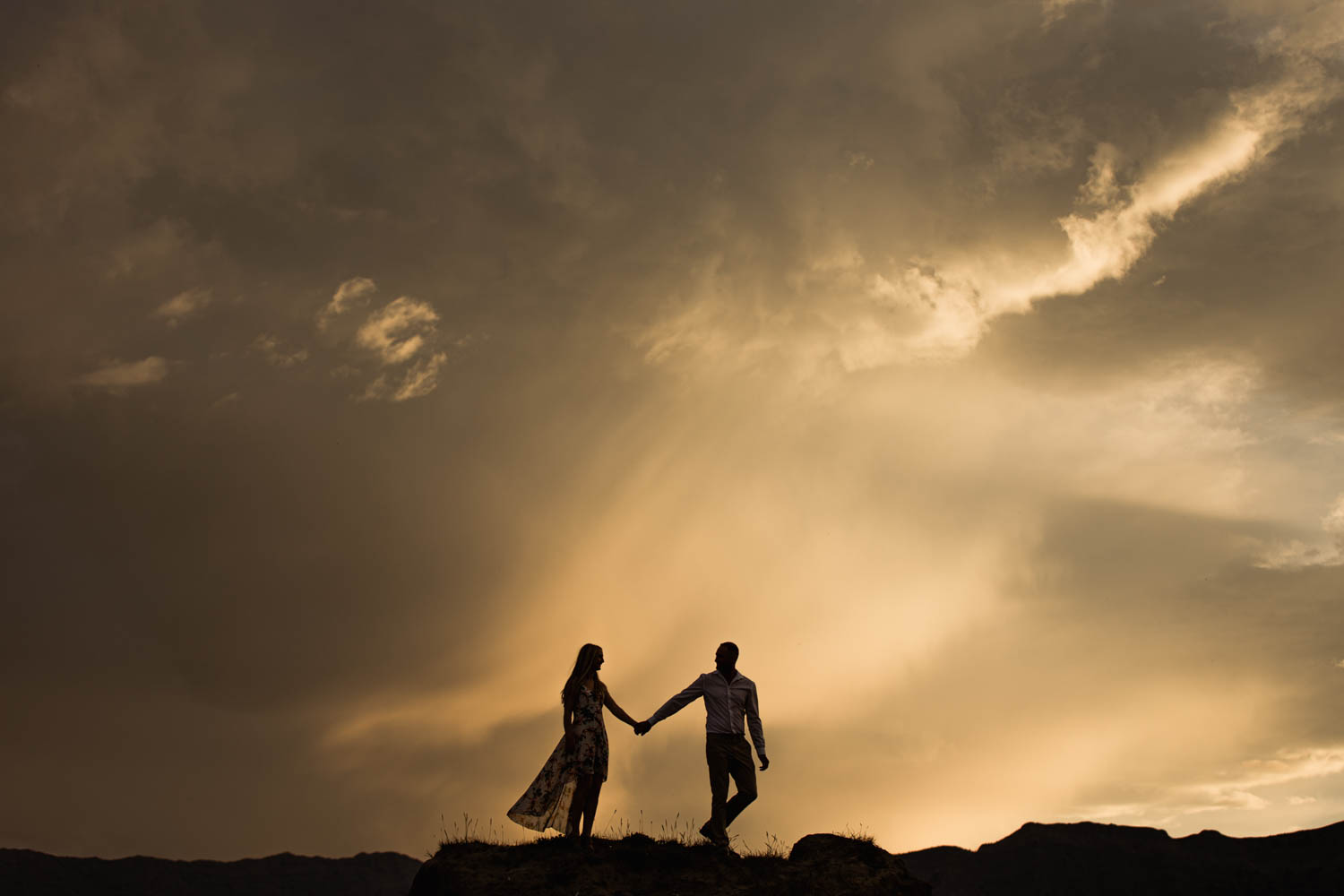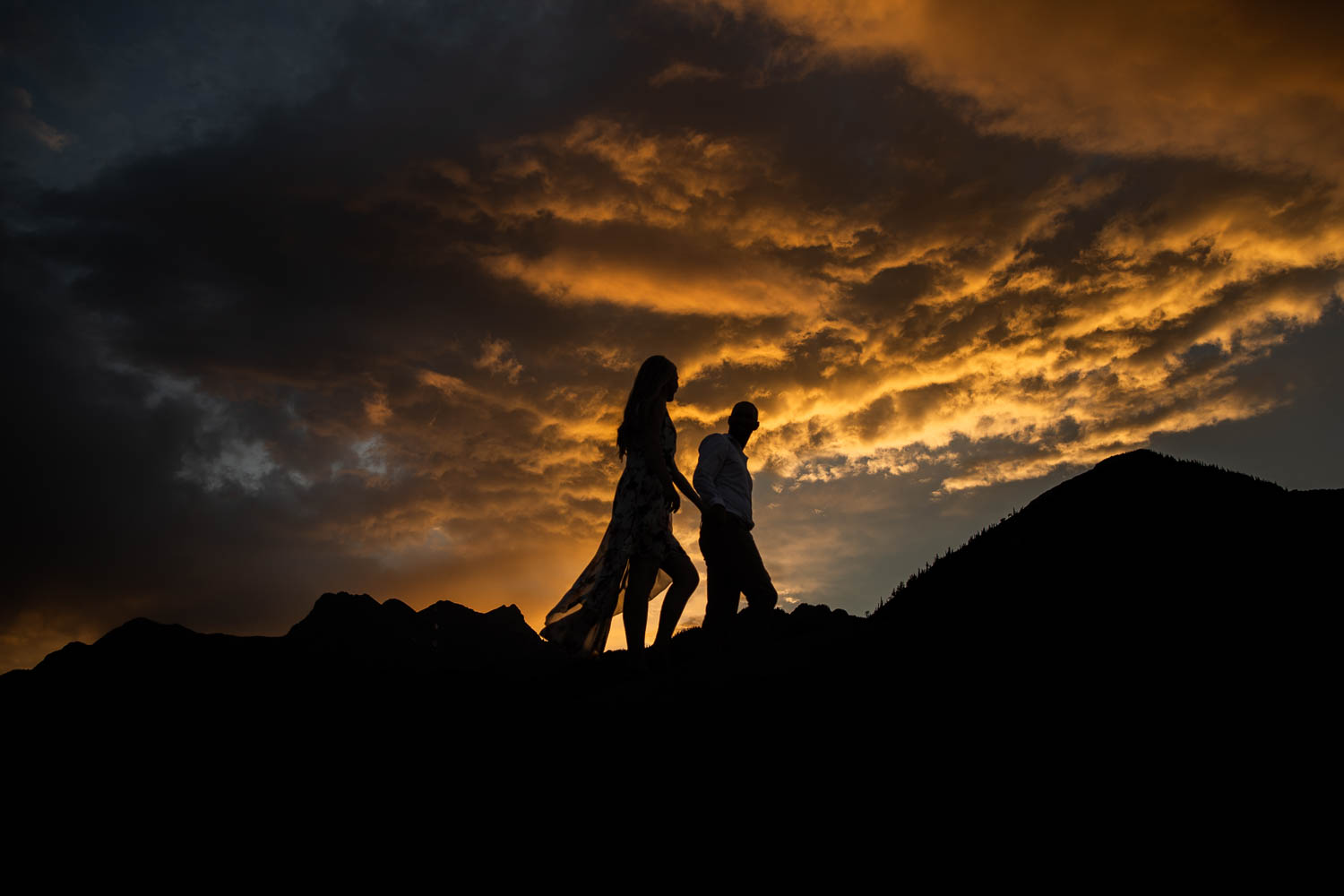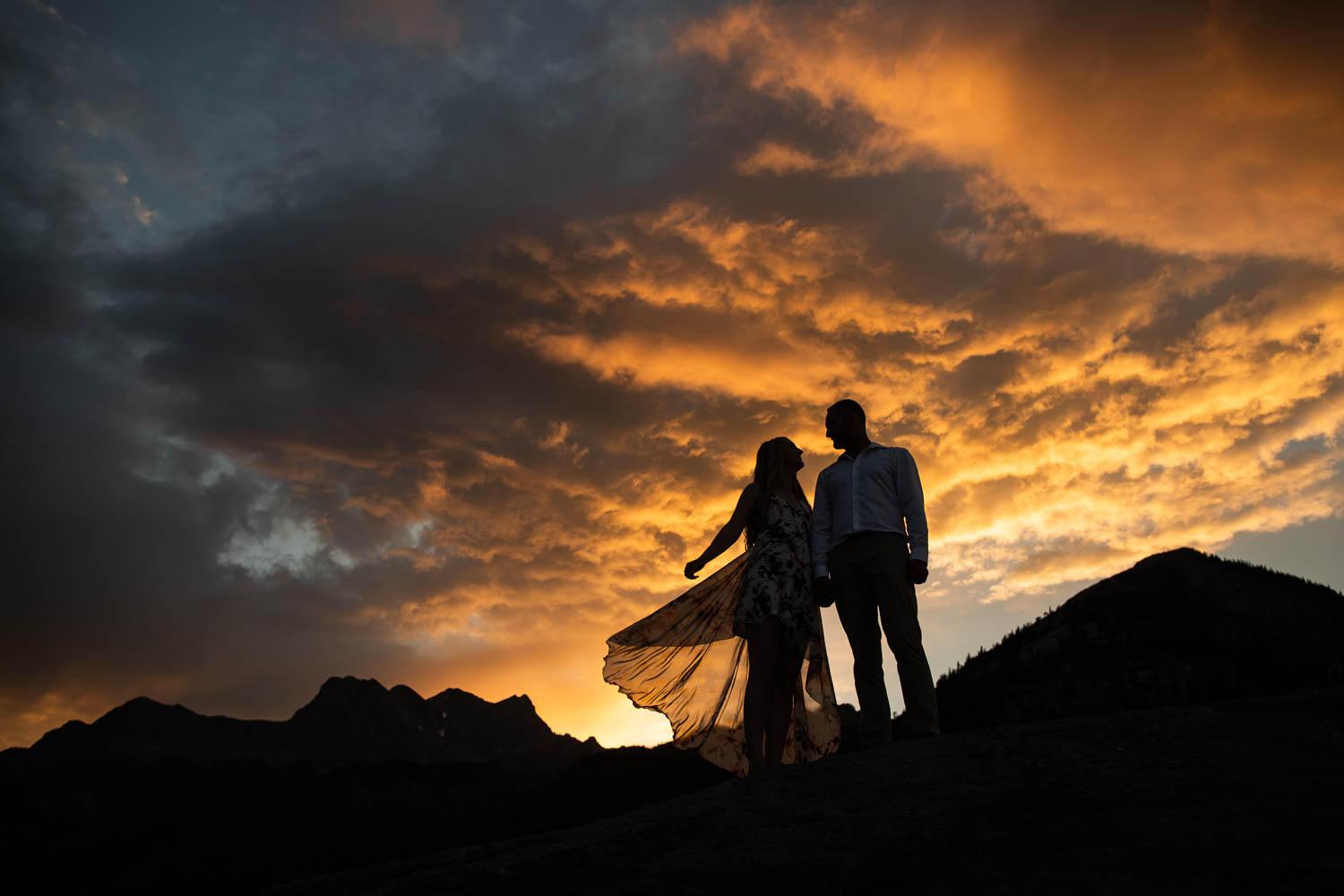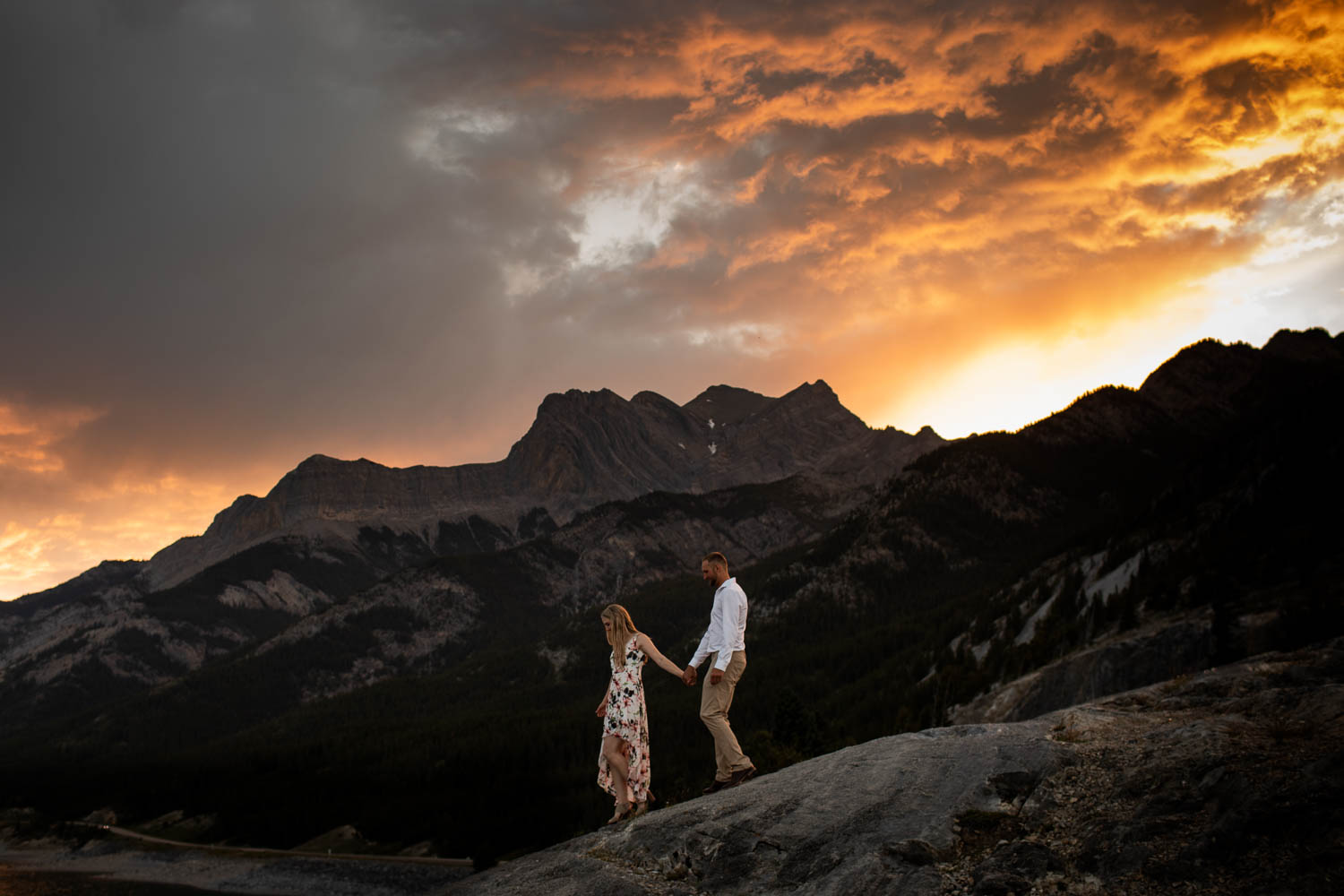 Enjoy this Abraham Lake Engagement Photography Session? Check out similar stories by Willow & Wolf
Sarah and Brent – Peyto Lake Adventure Engagement Session
Tia and Alex – Kananaskis Hiking Adventure Engagement Session