Banff Wedding Photographer
Adrienne & Walter
Canmore Wedding Photographer
Adrienne and Walter's Canmore wedding was a beautiful reflection of their amazing relationship. They planned their day at Stewart Creek on the fall equinox. Marking the beginning of a new season and a new chapter in their lives.
We can't stress enough how important it is to plan your wedding around what makes your relationship unique and Adrienne and Walter's day was a perfect example of this. Their ceremony was an array of symbolic rituals that have had significance in their lives together.  As everyone arrived at their ceremony they were asked to choose a stone that called to them. They then threaded it on to a string that would be a reminder of all the people to made their day so special. This is one of the most beautiful details we have seen at a wedding. All their guests then watched as they devoted their commitment to each other while the late Septemeber snow fell silently behind them.
With a shared love of adventures and gemstones, they refer to each other as their 'Twin Flame'. Your Twin Flame represents your friend, lover and teacher in this life. It is someone you were always destined to be connected with. They both spoke of how when they first met each other it was as if they had met many times before, perhaps in different lives.
We felt so lucky to have witnessed such a beautiful day in the mountains and celebrate with these two incredible people. Congratulations Adrienne and Walter and thank you for allowing us to create these memories for you.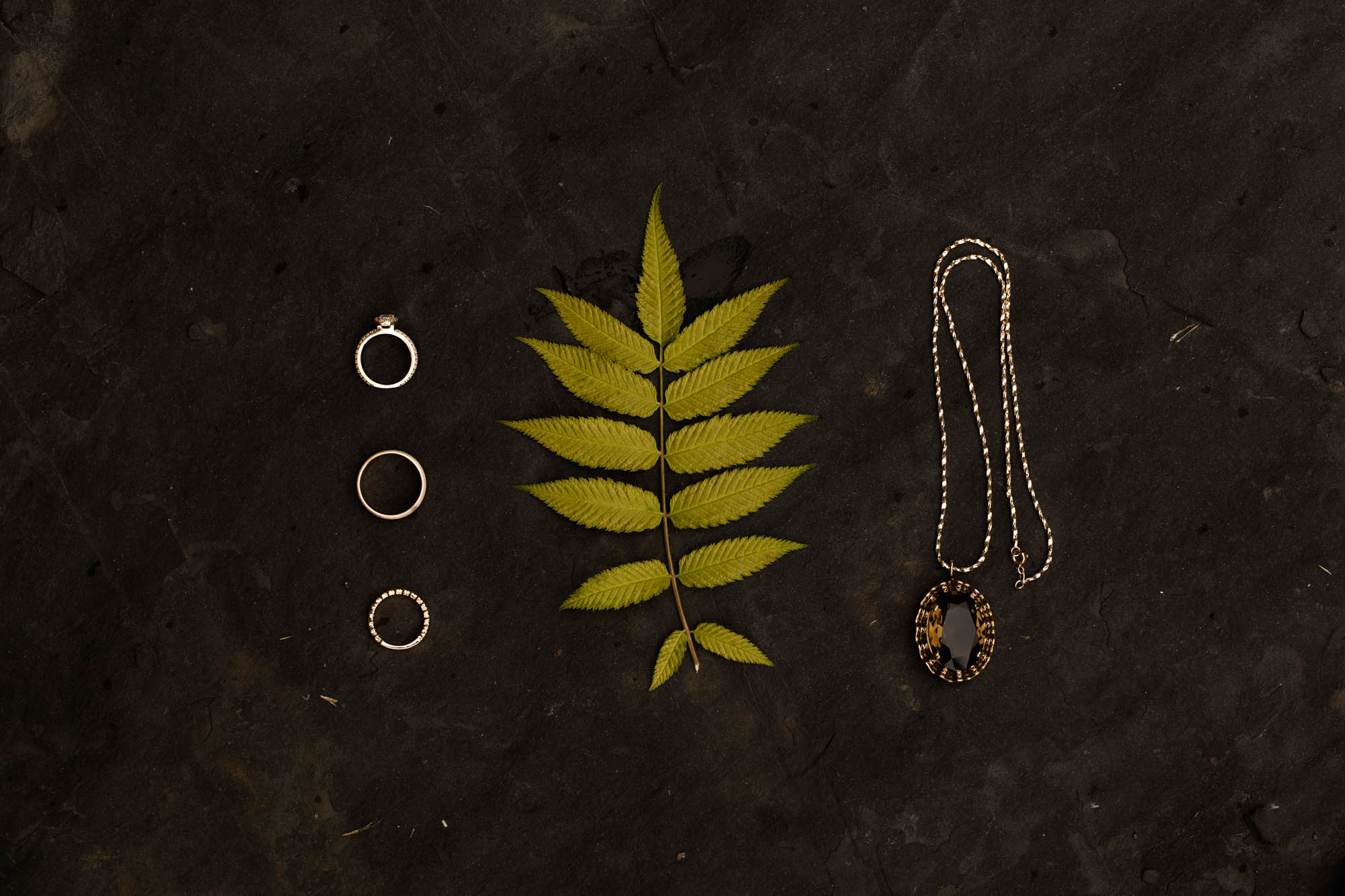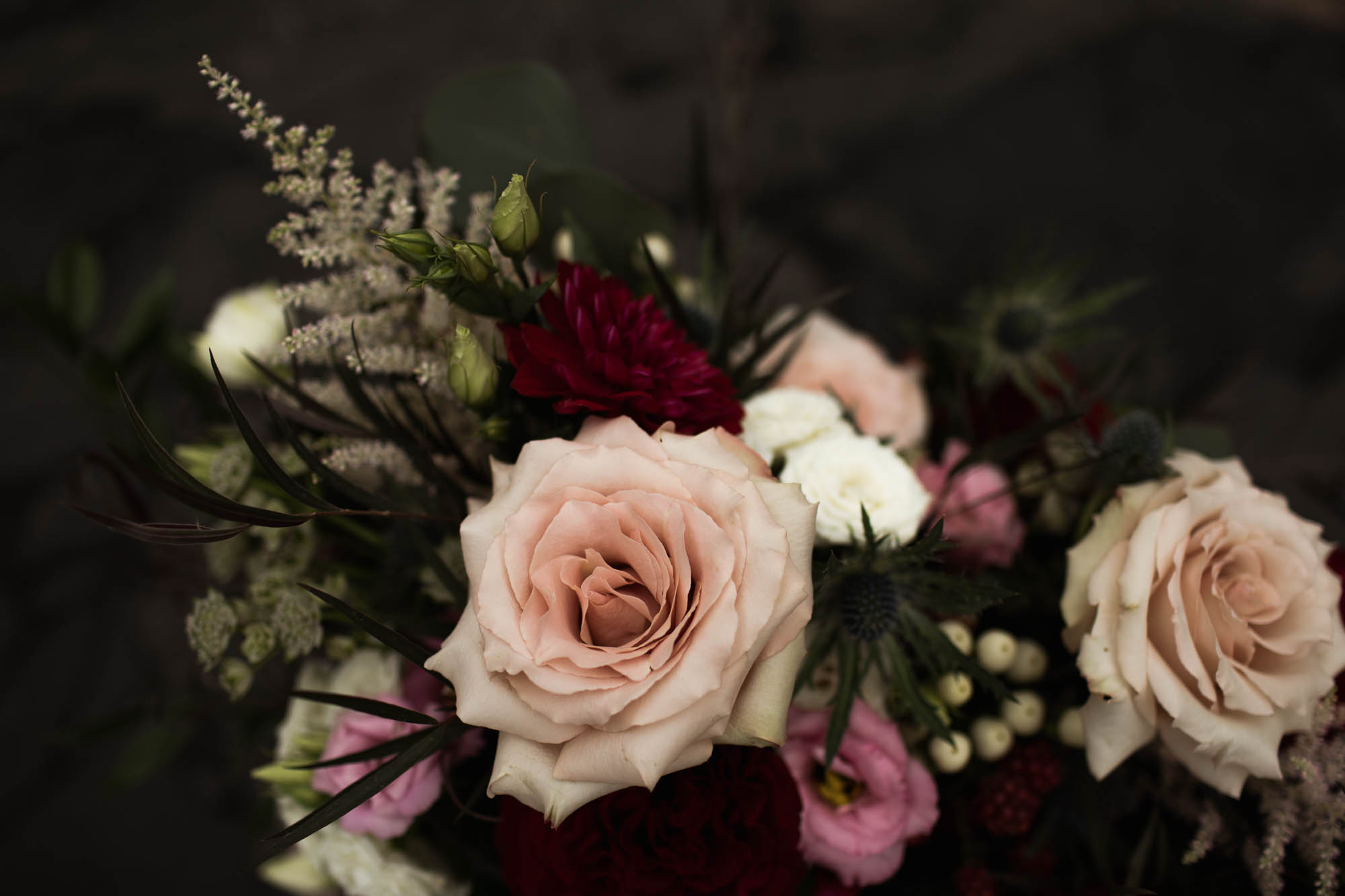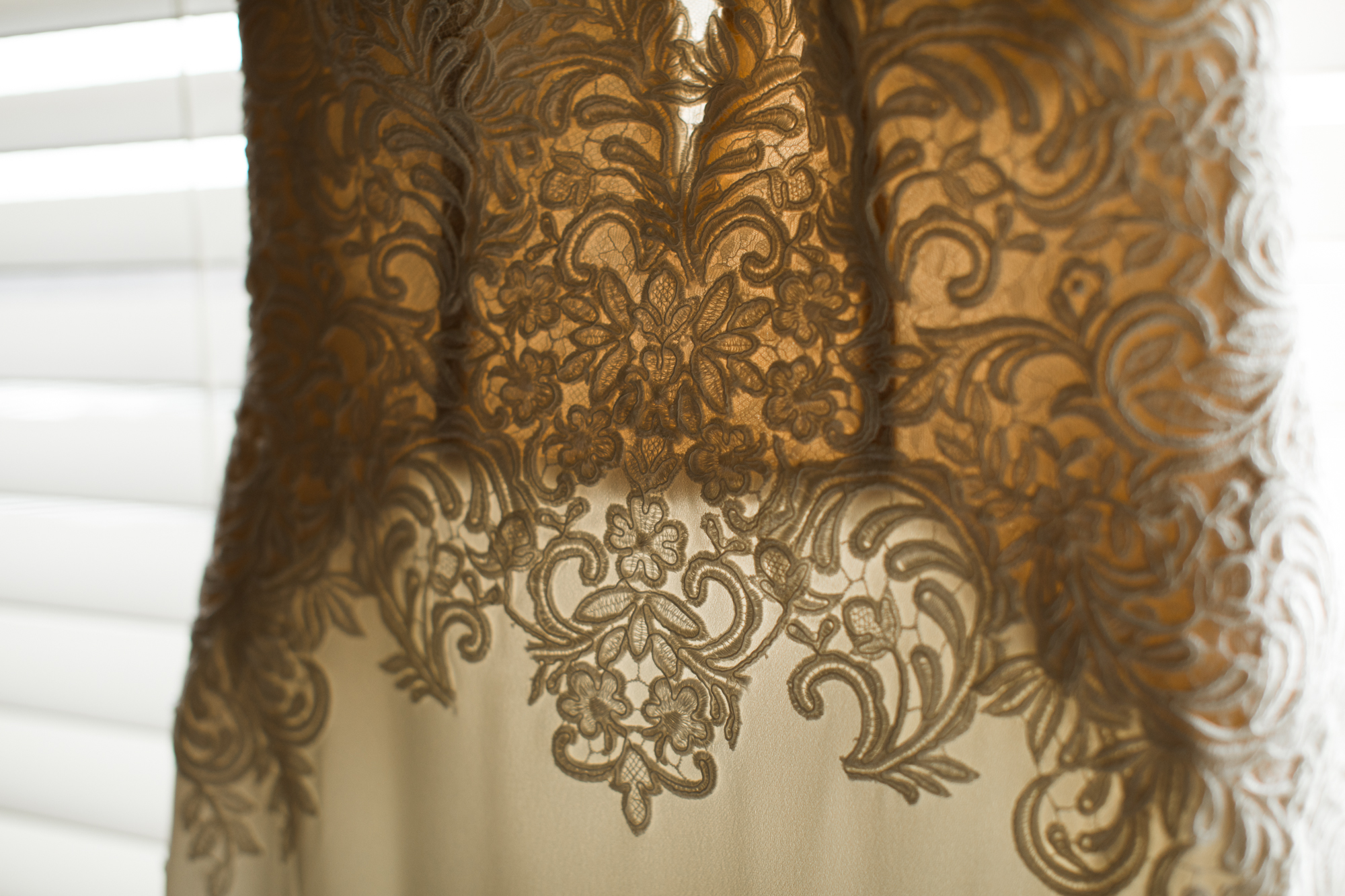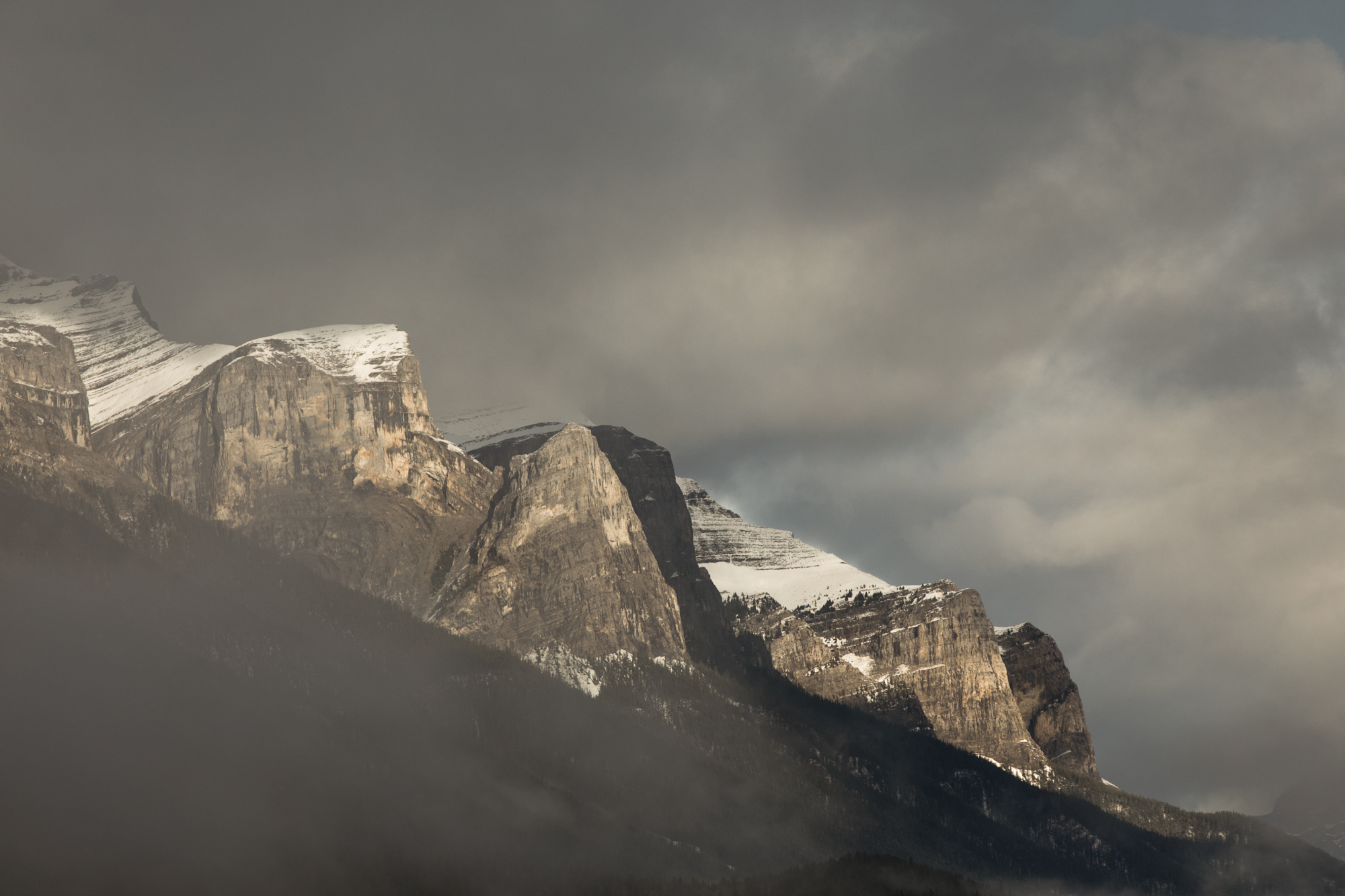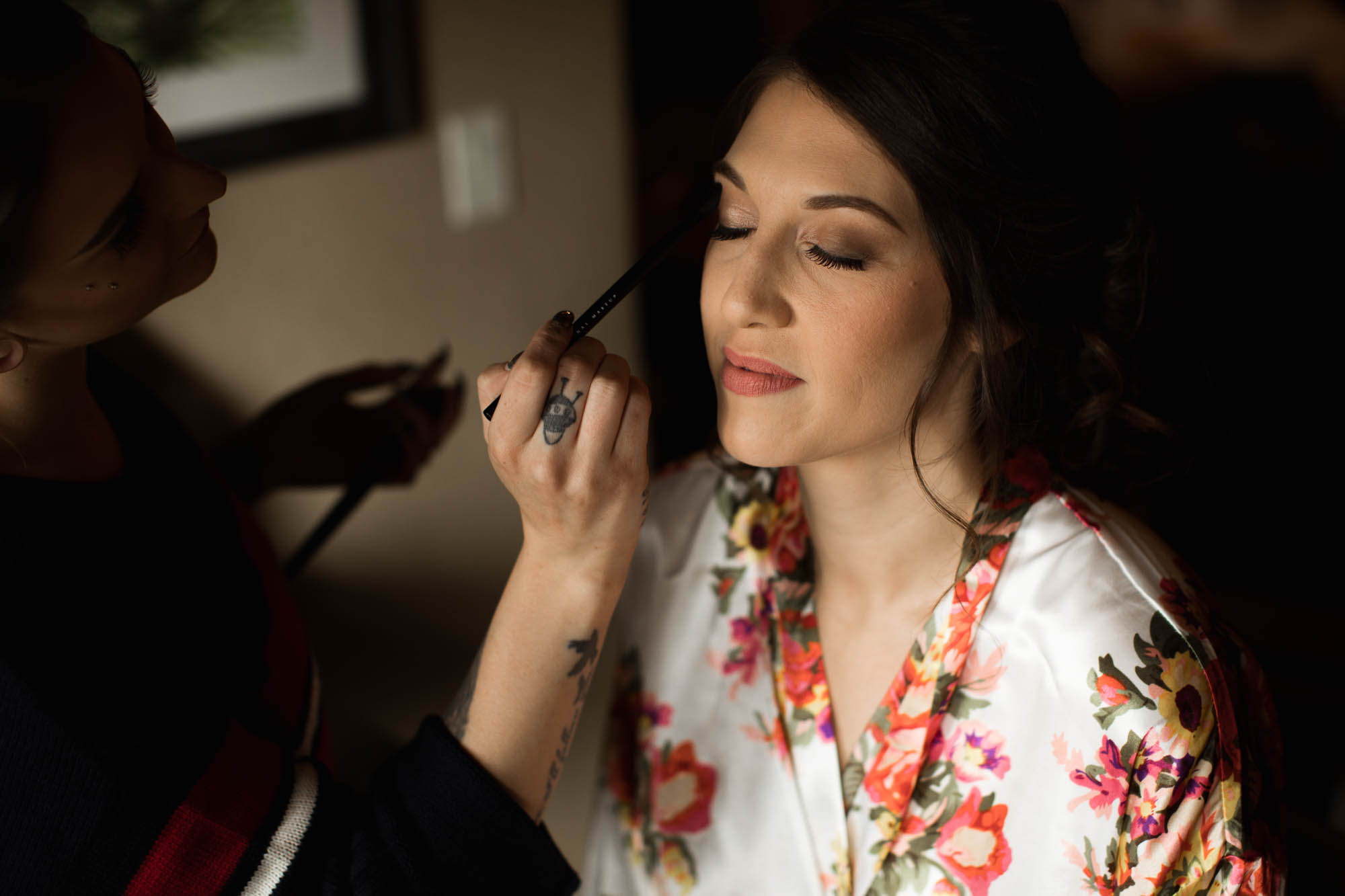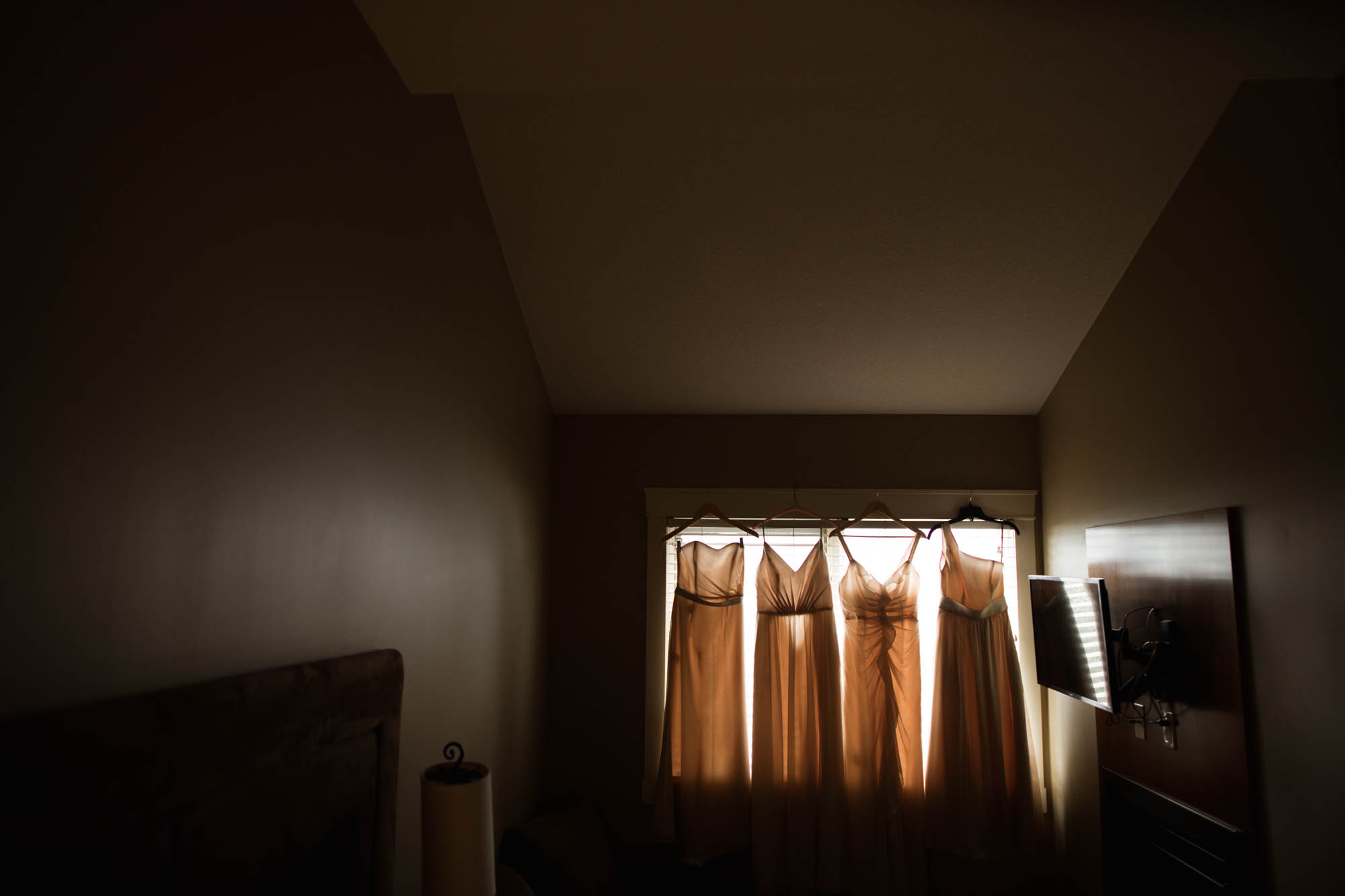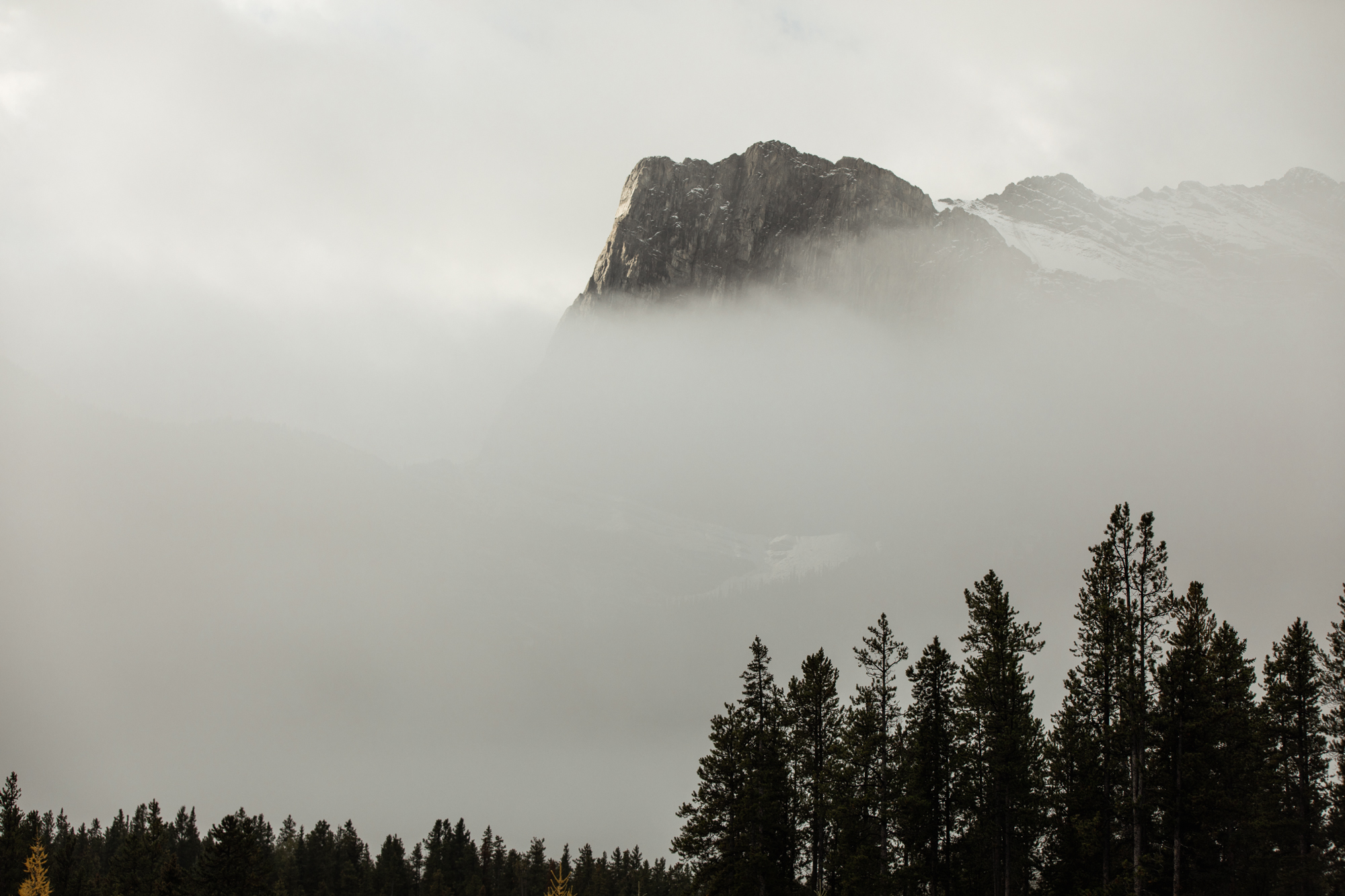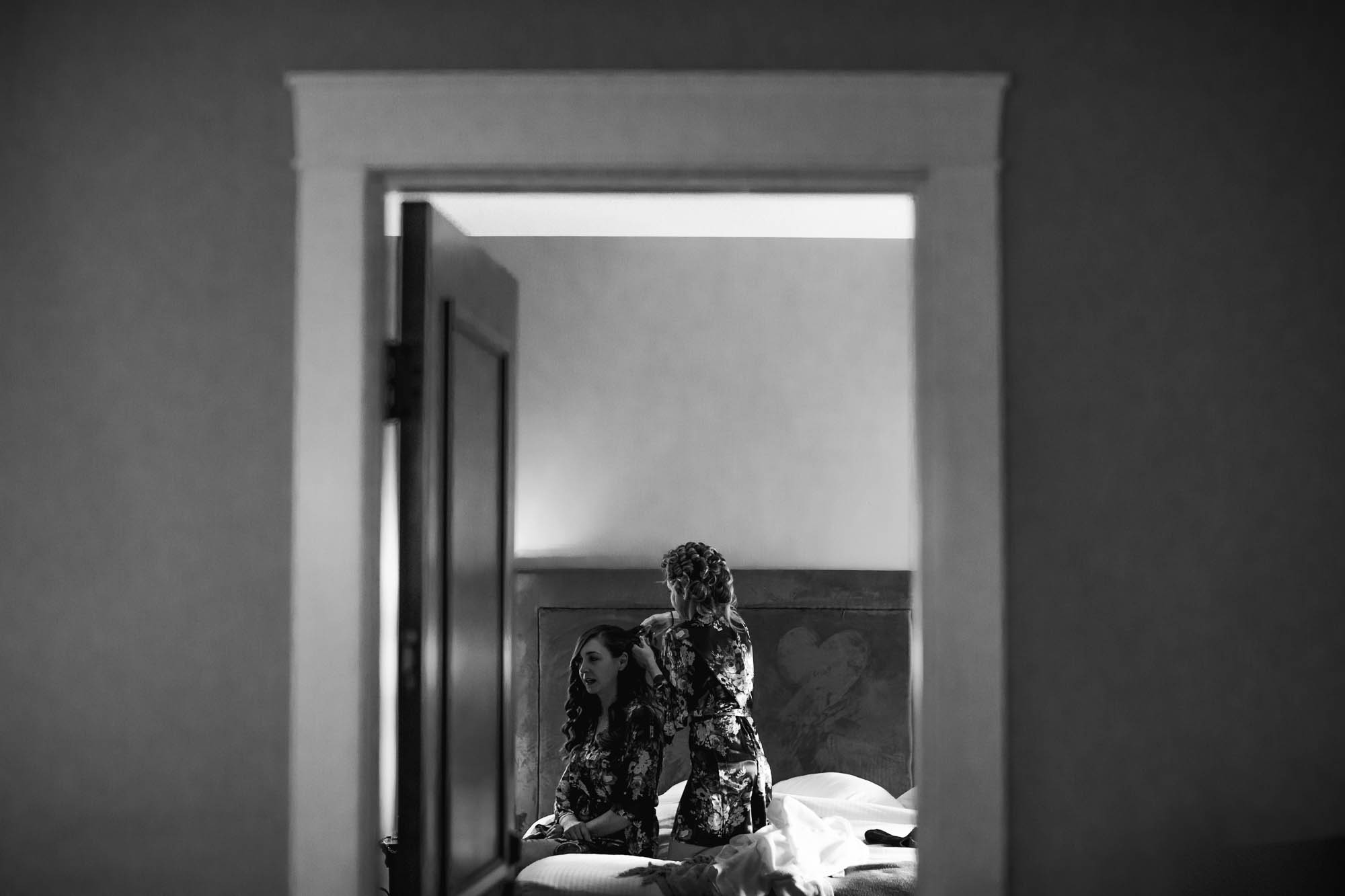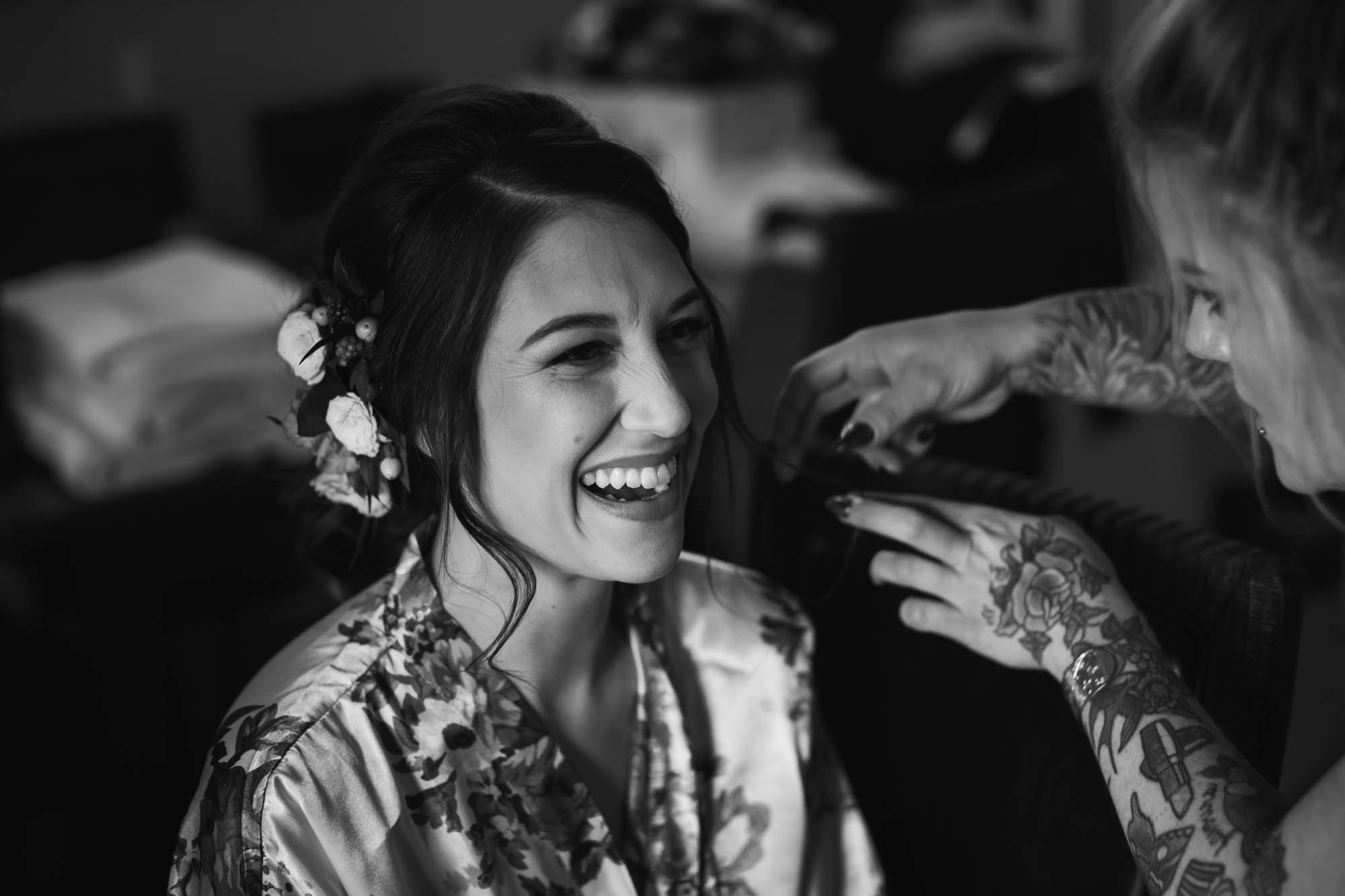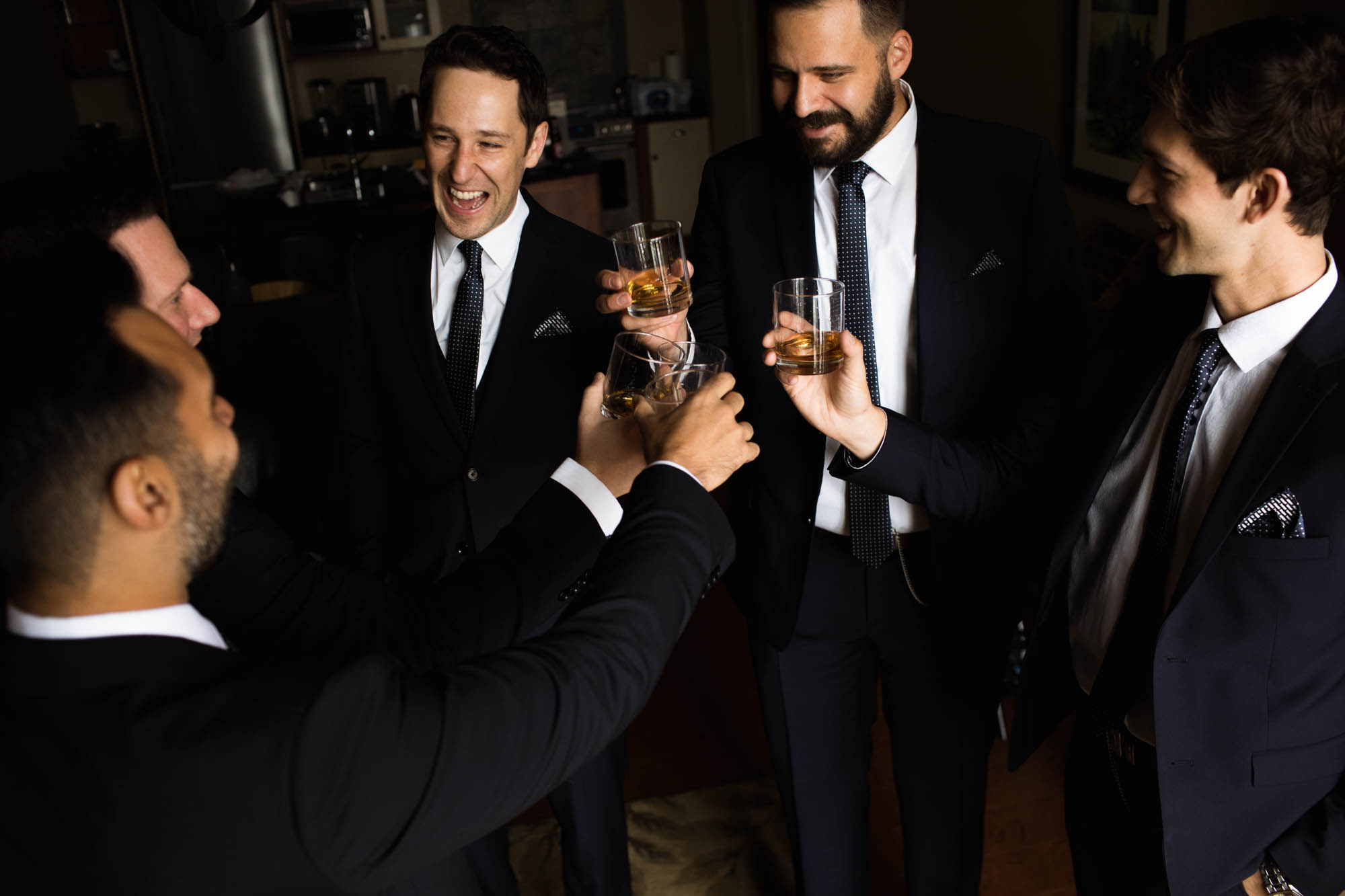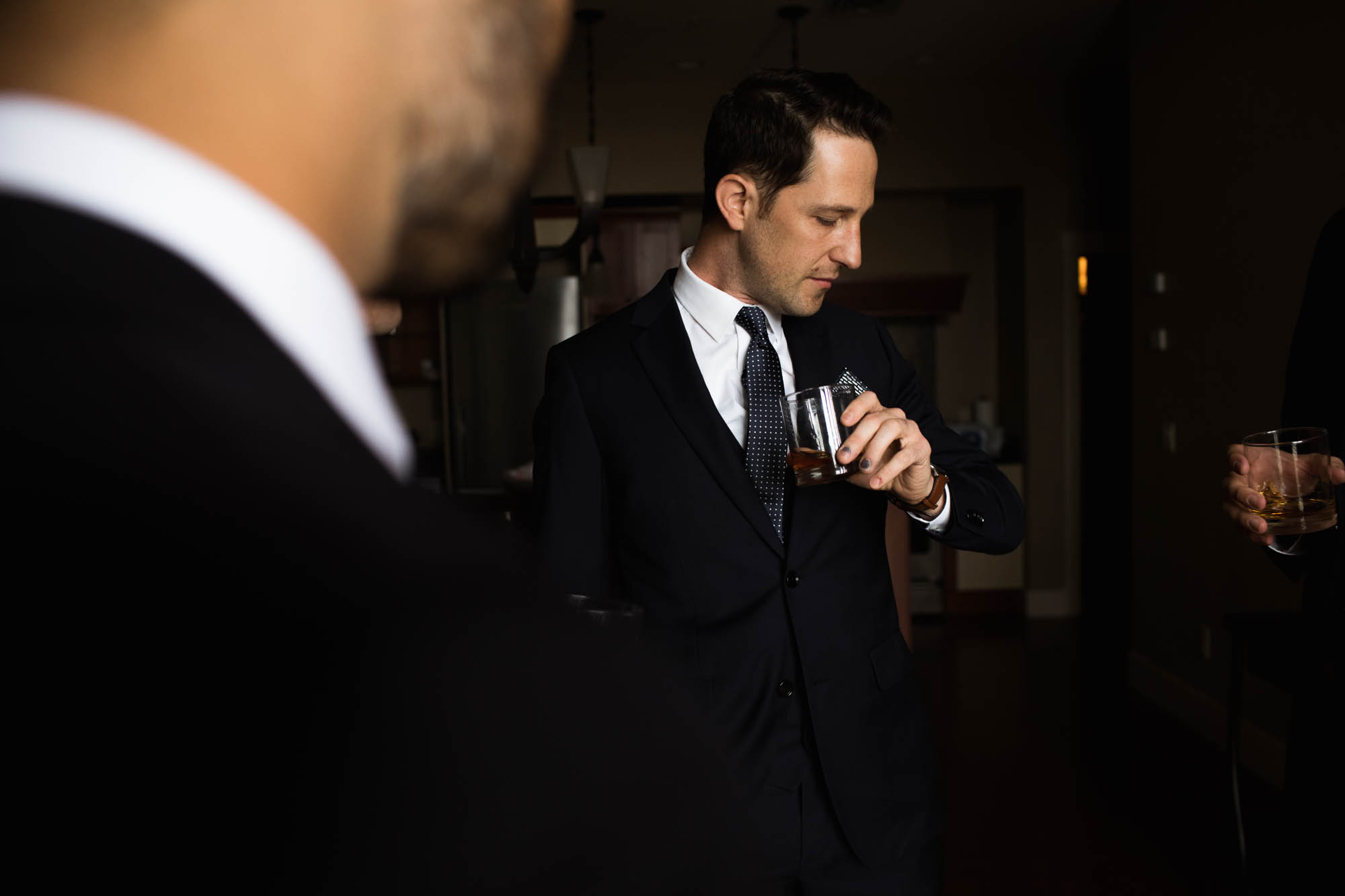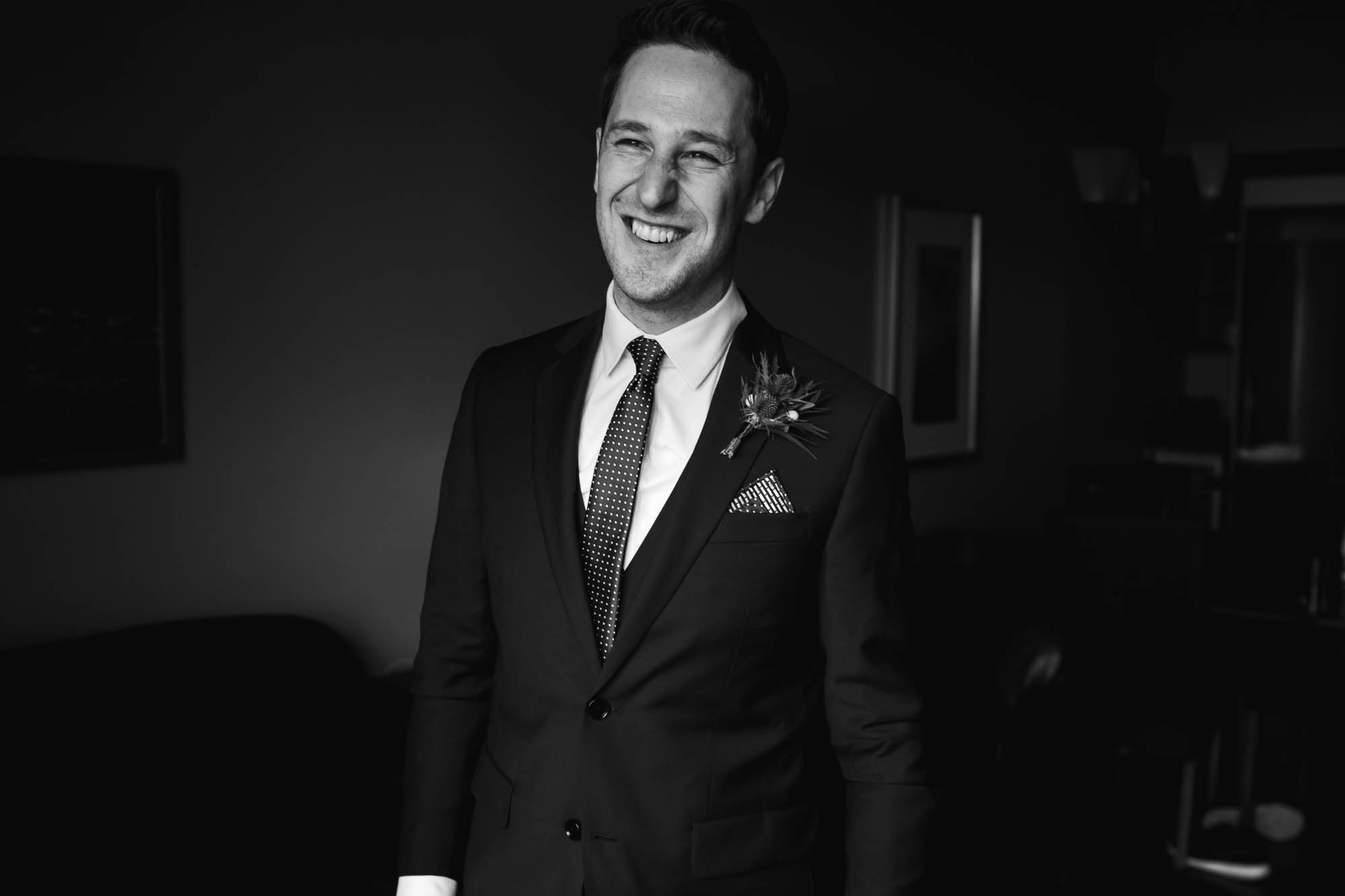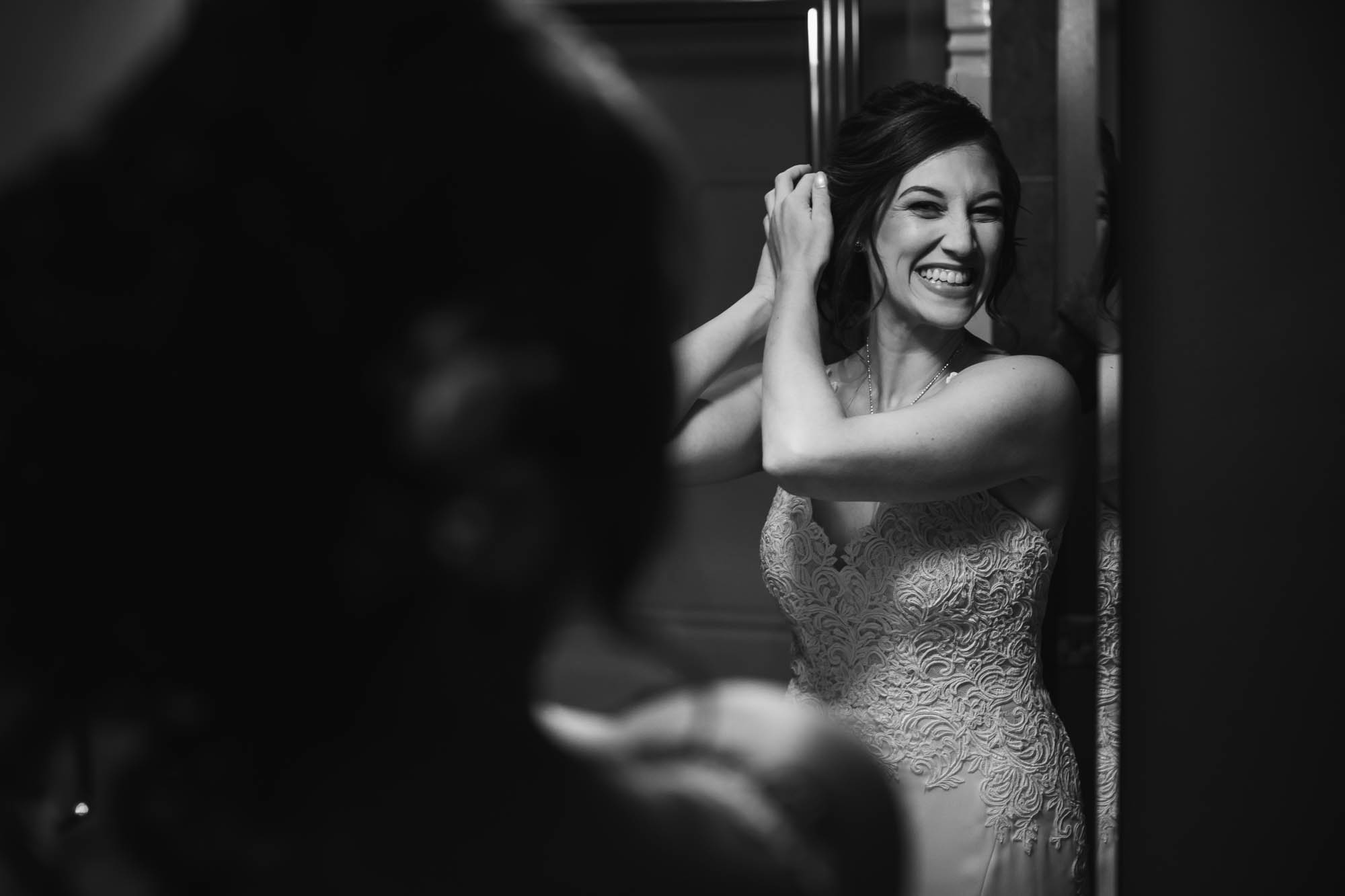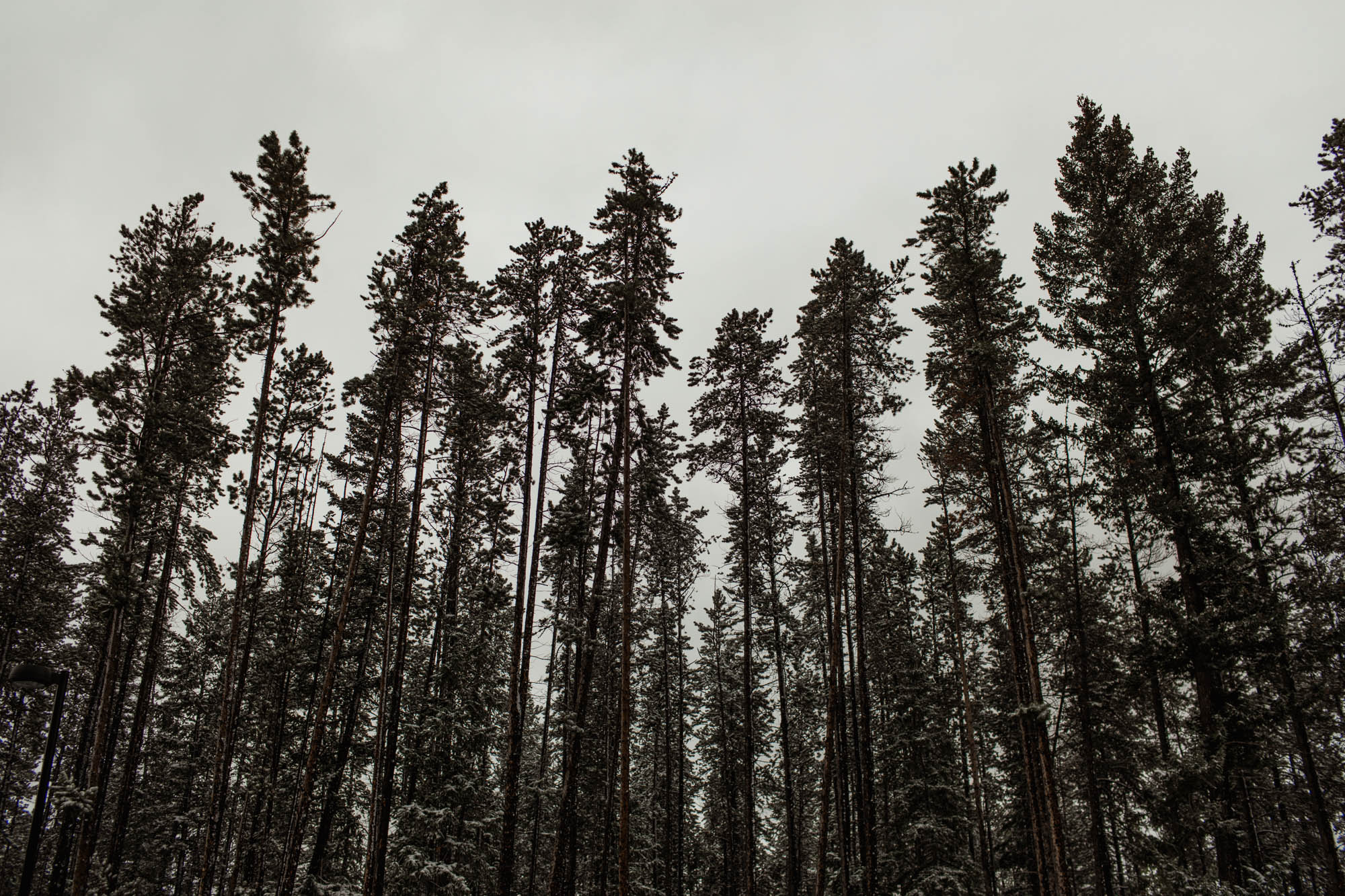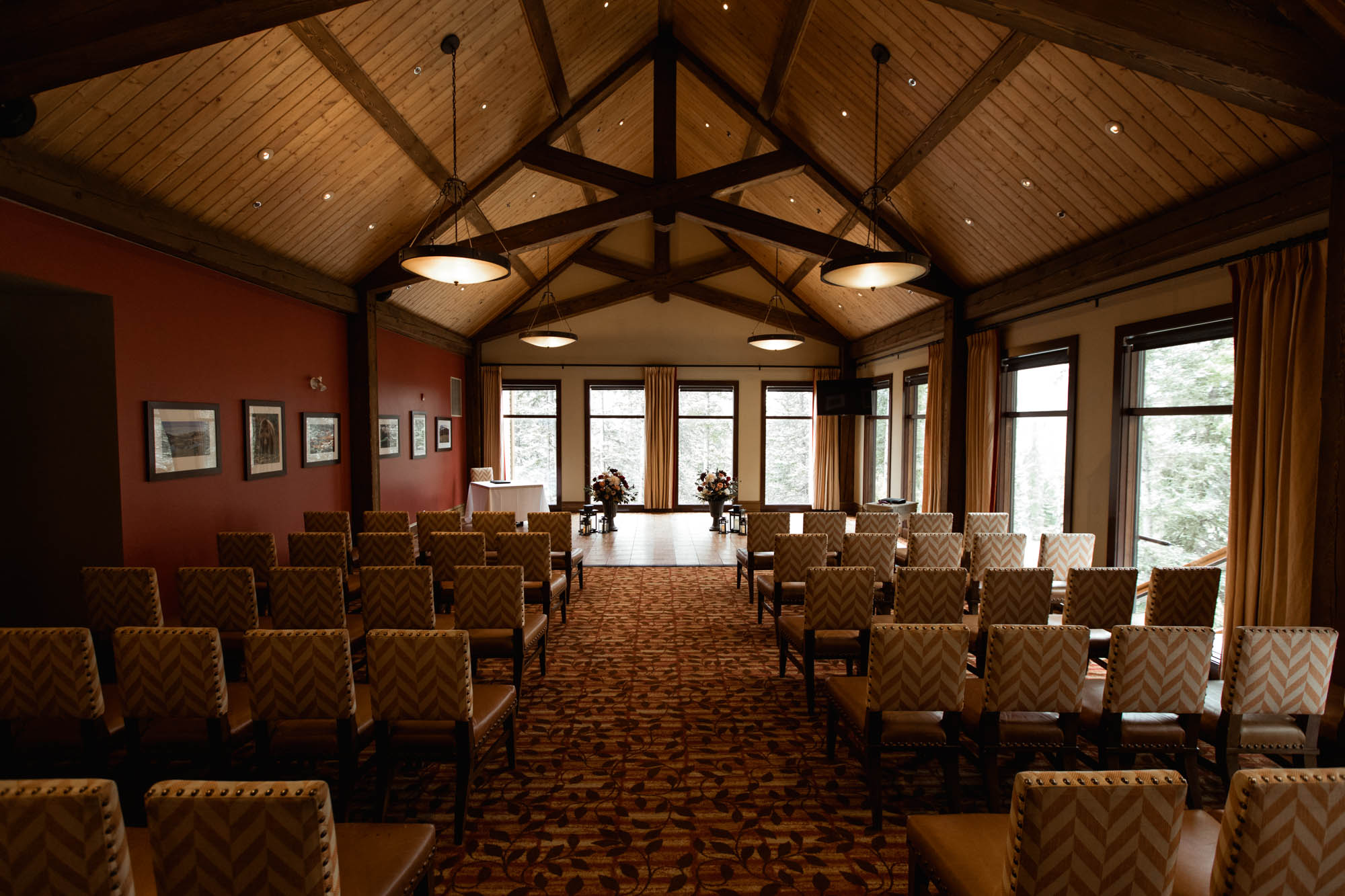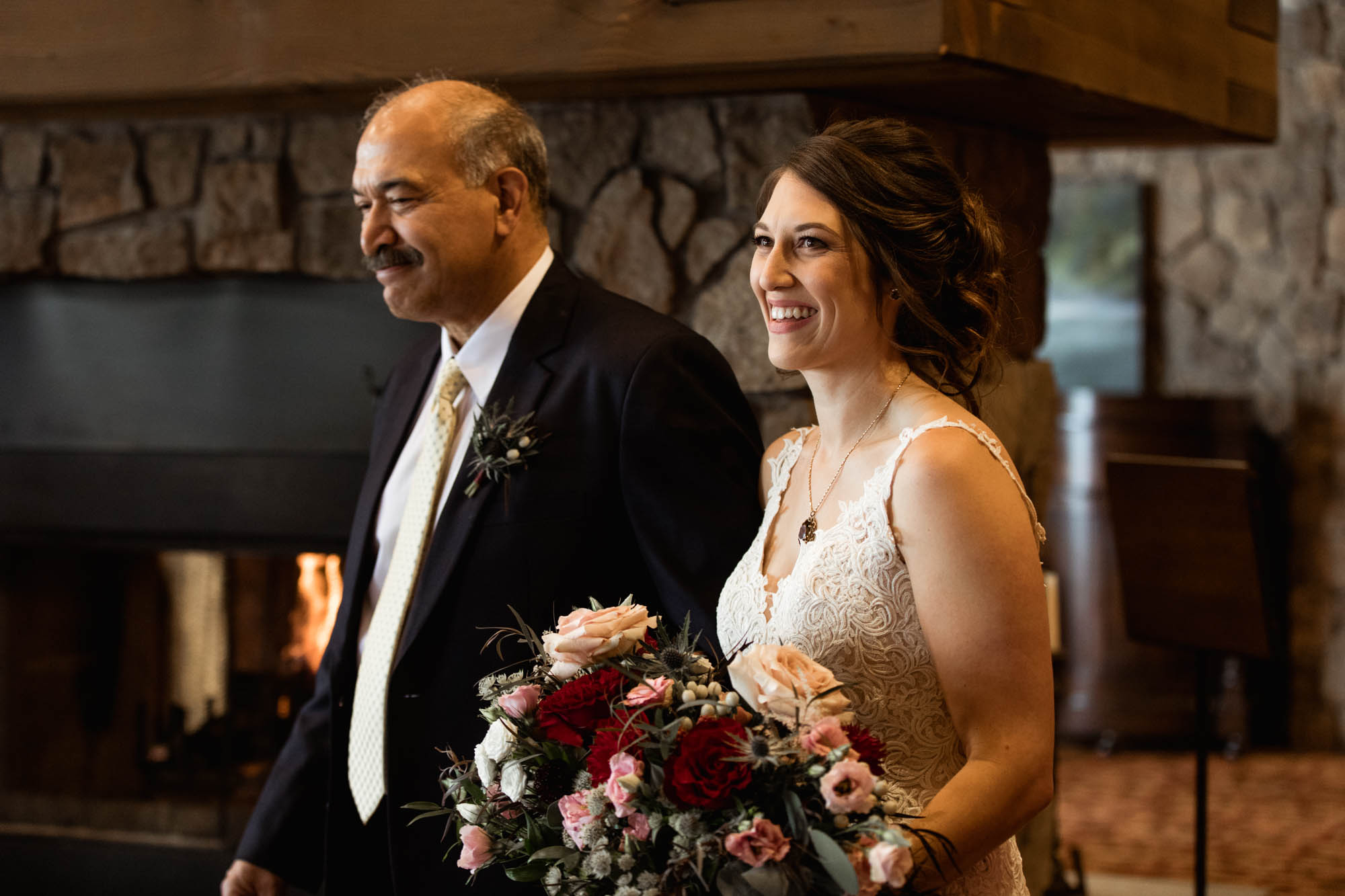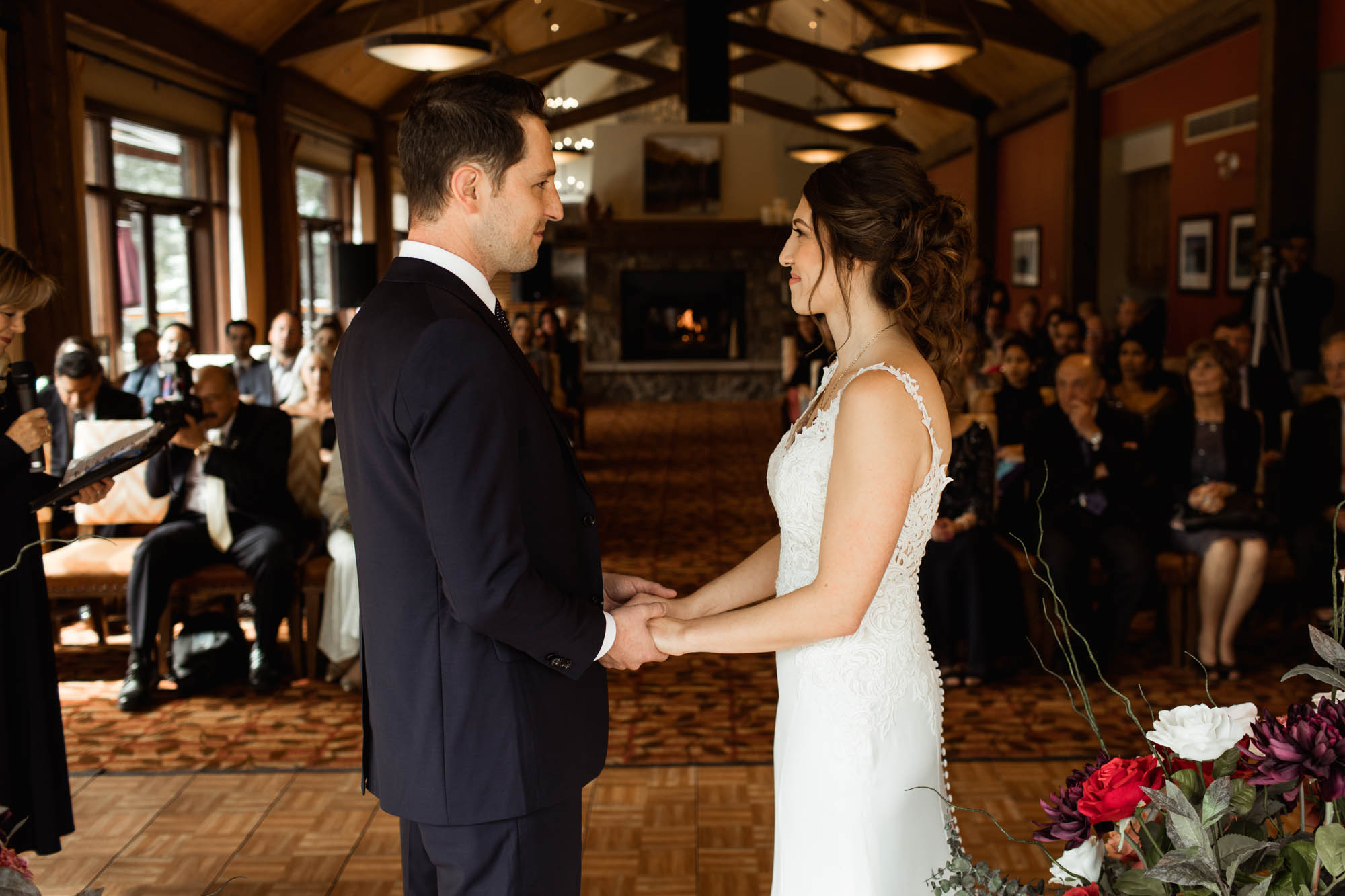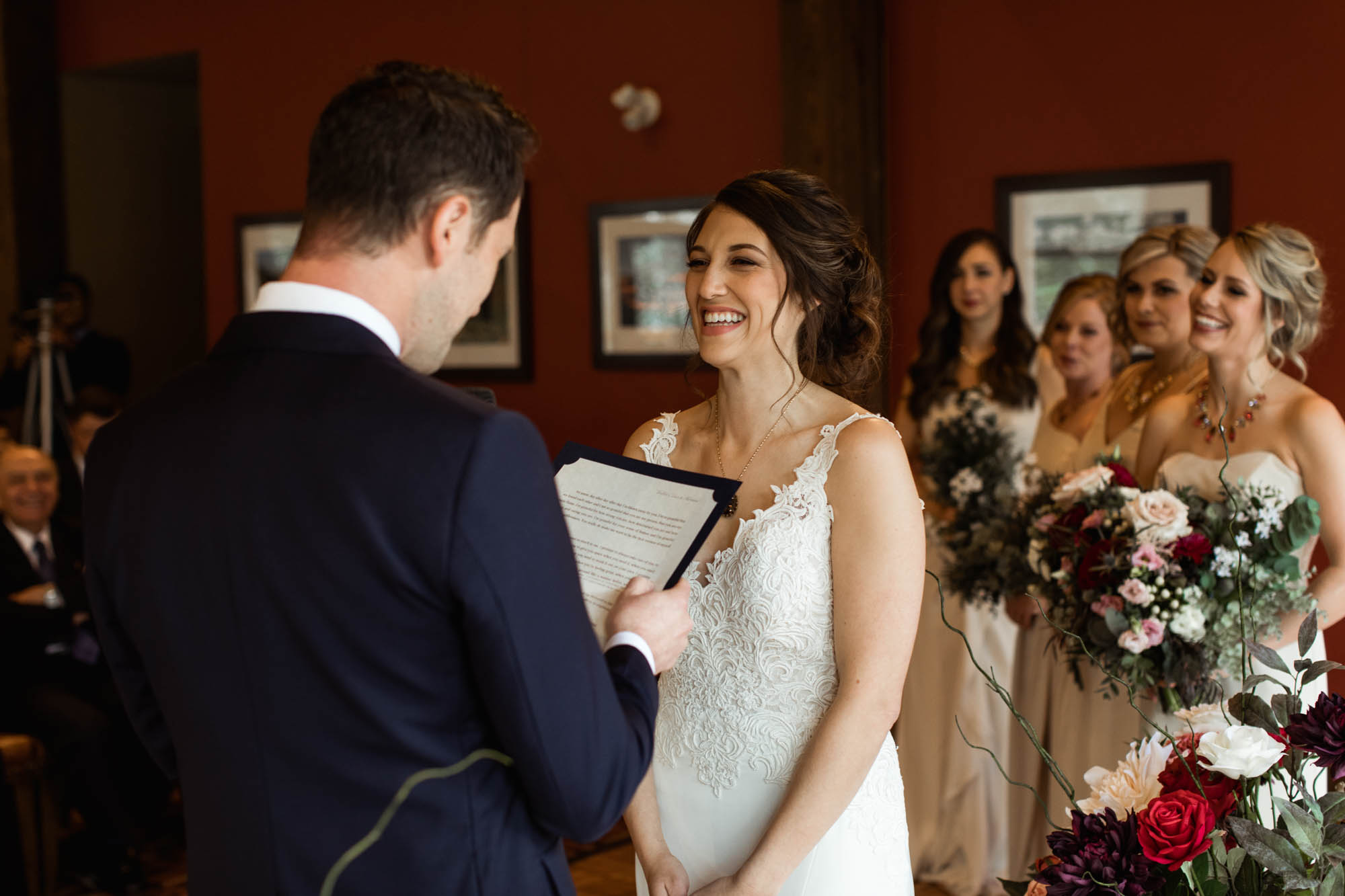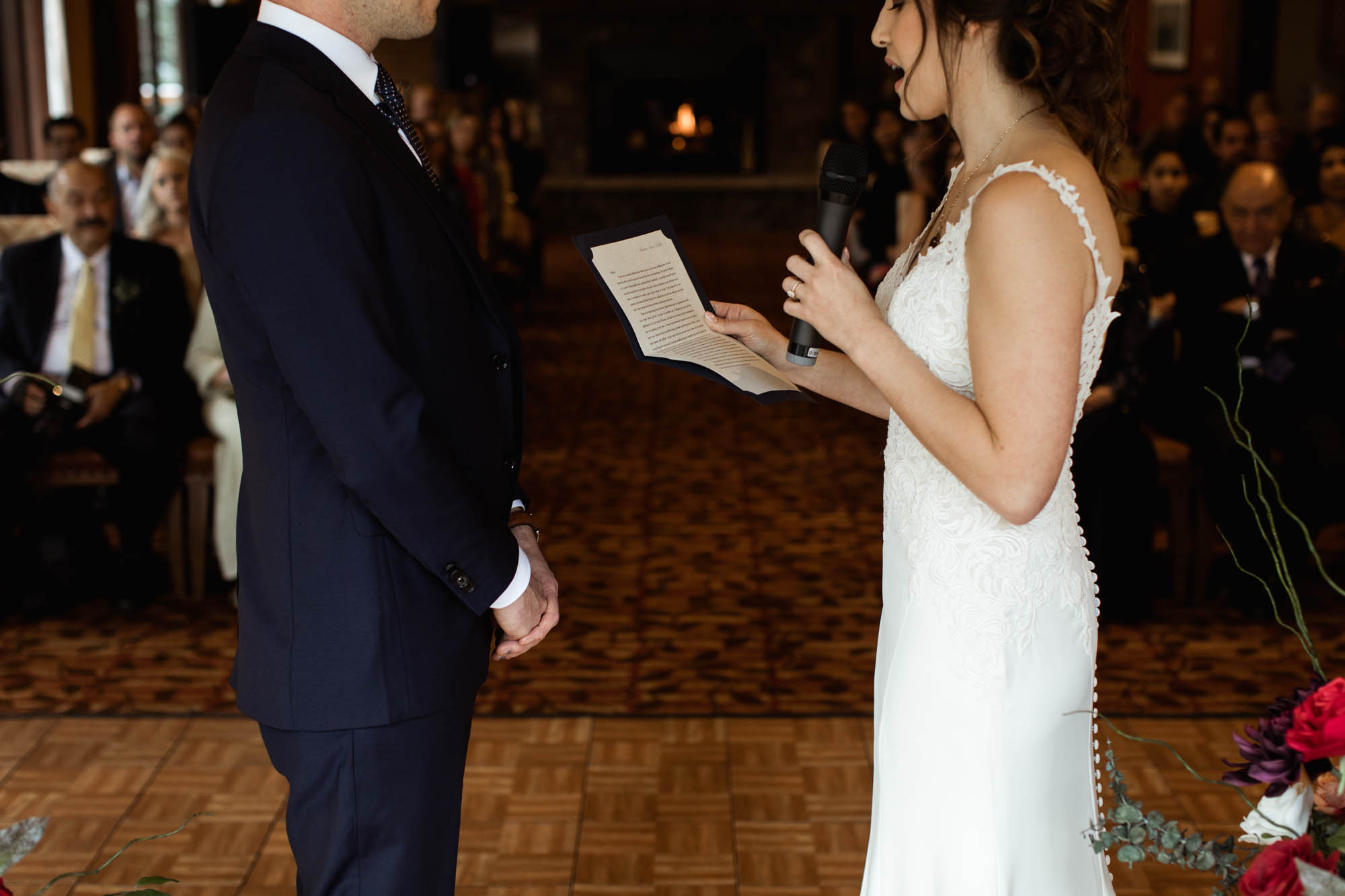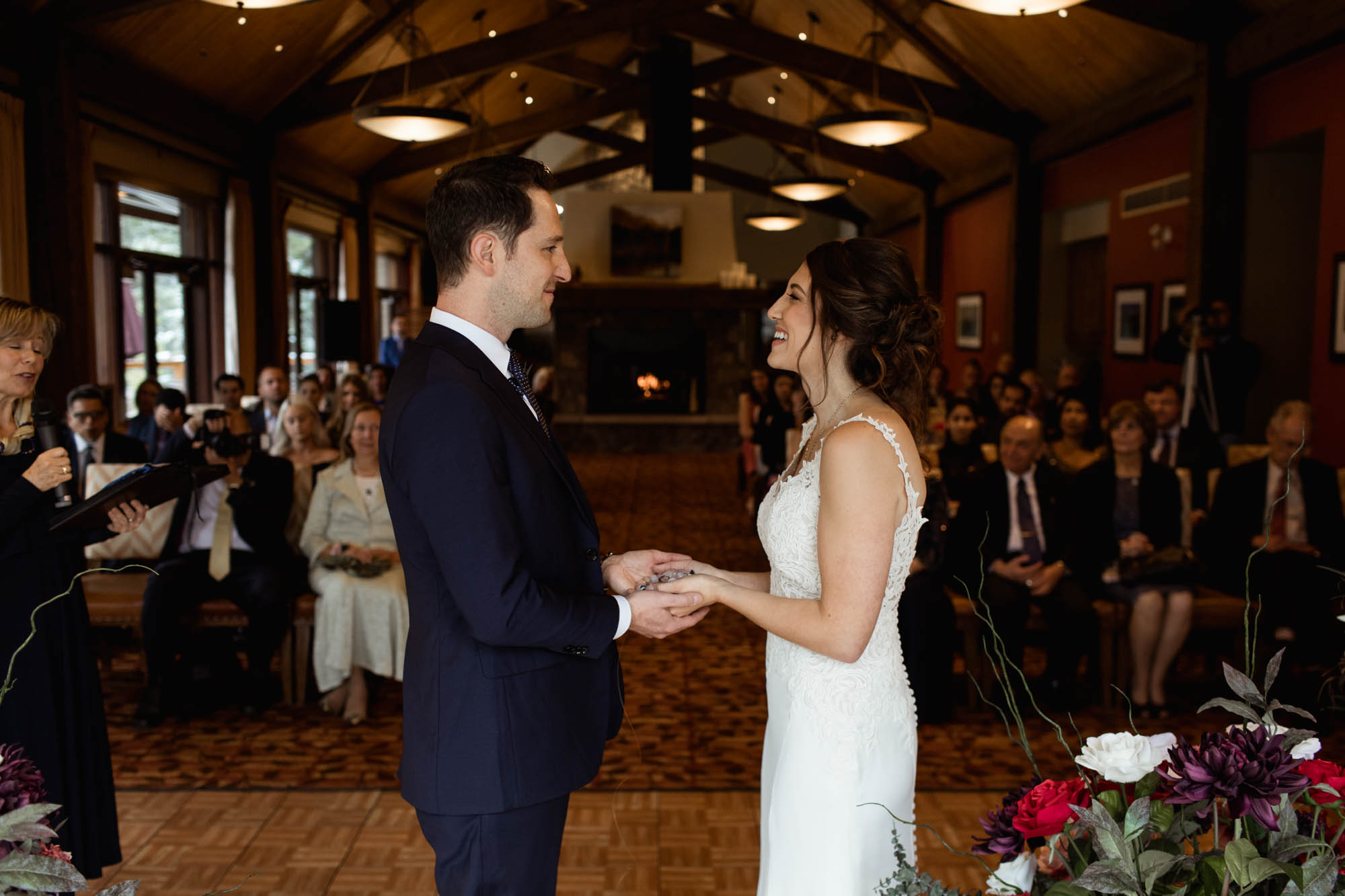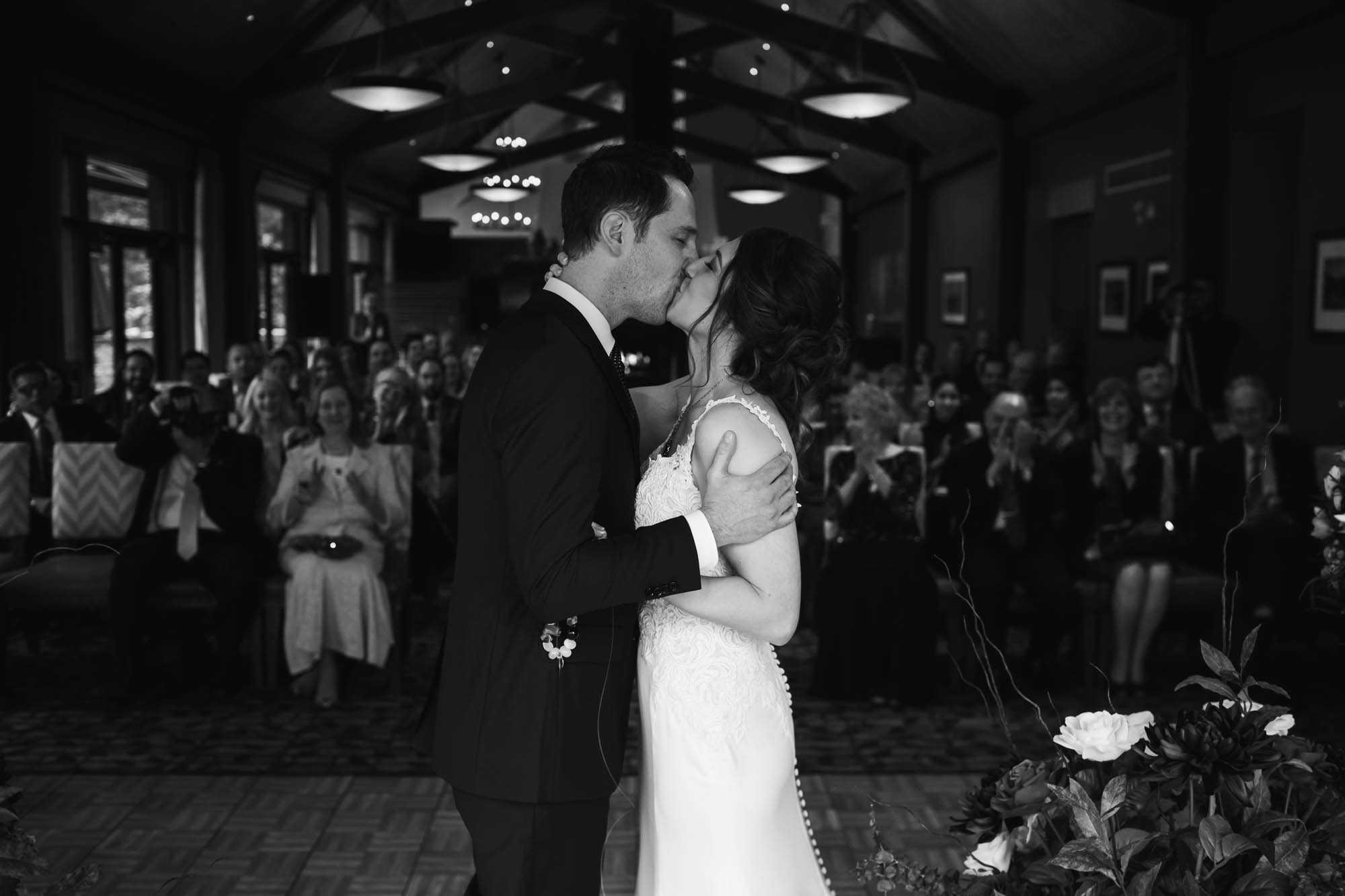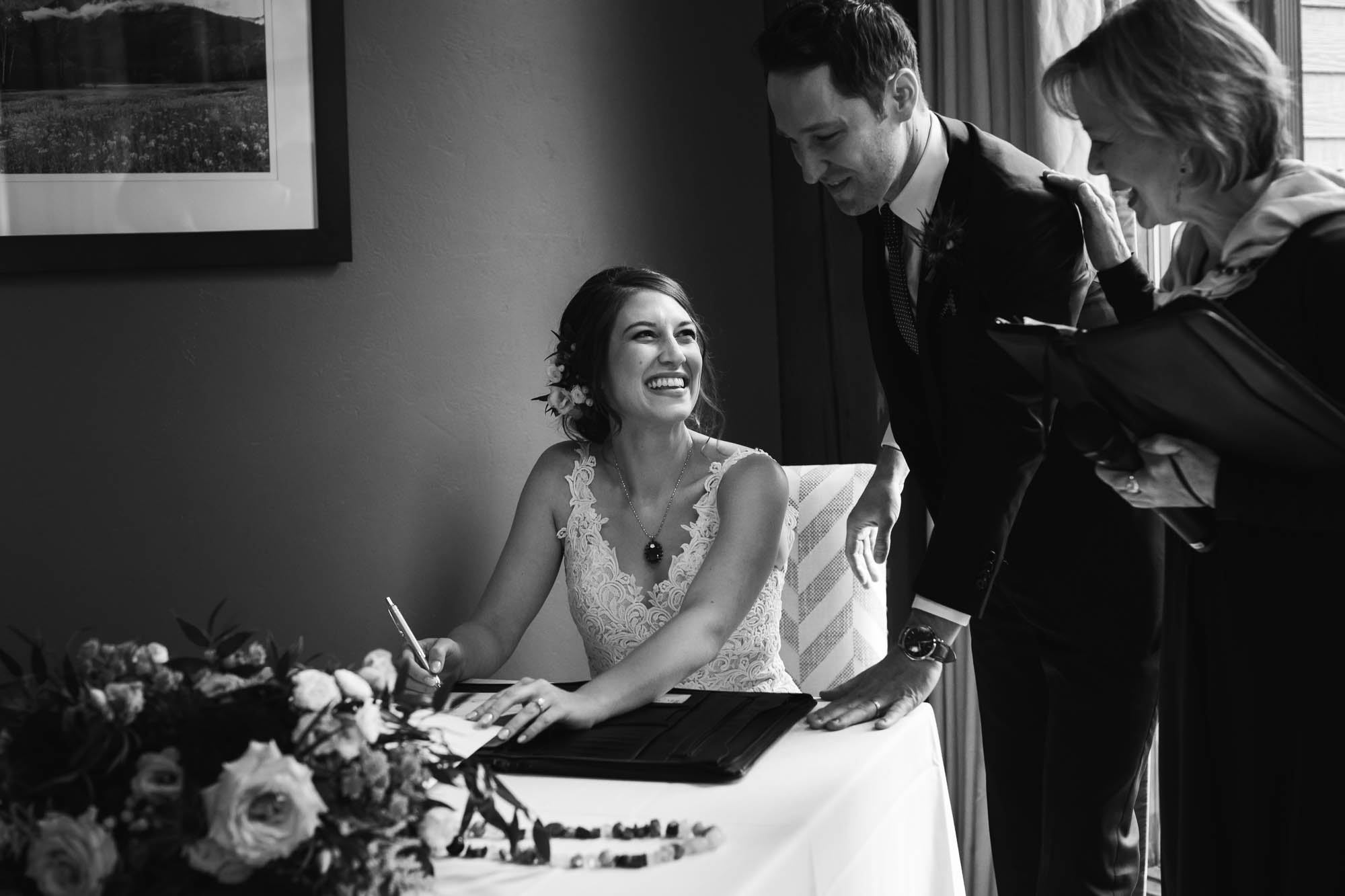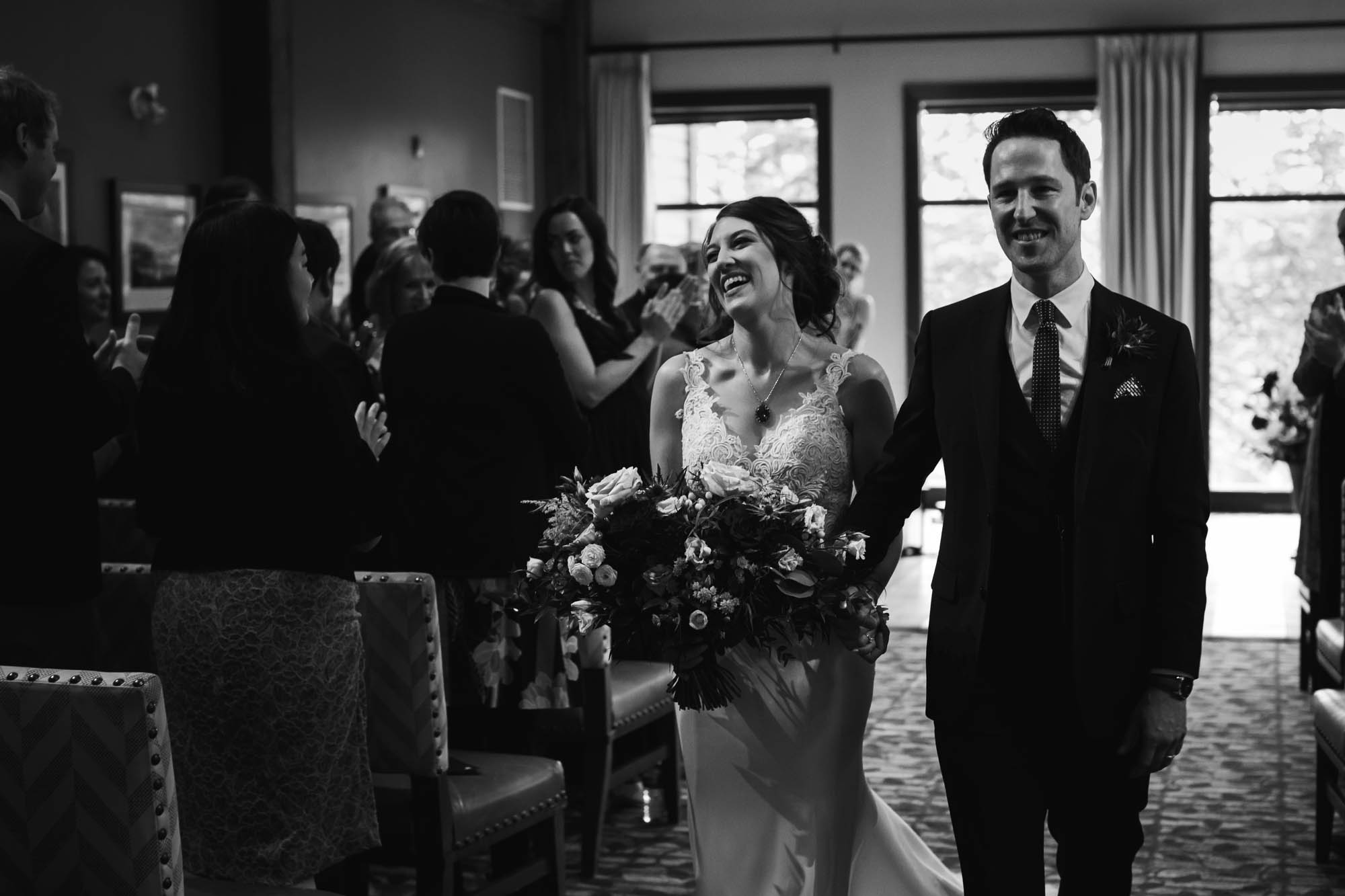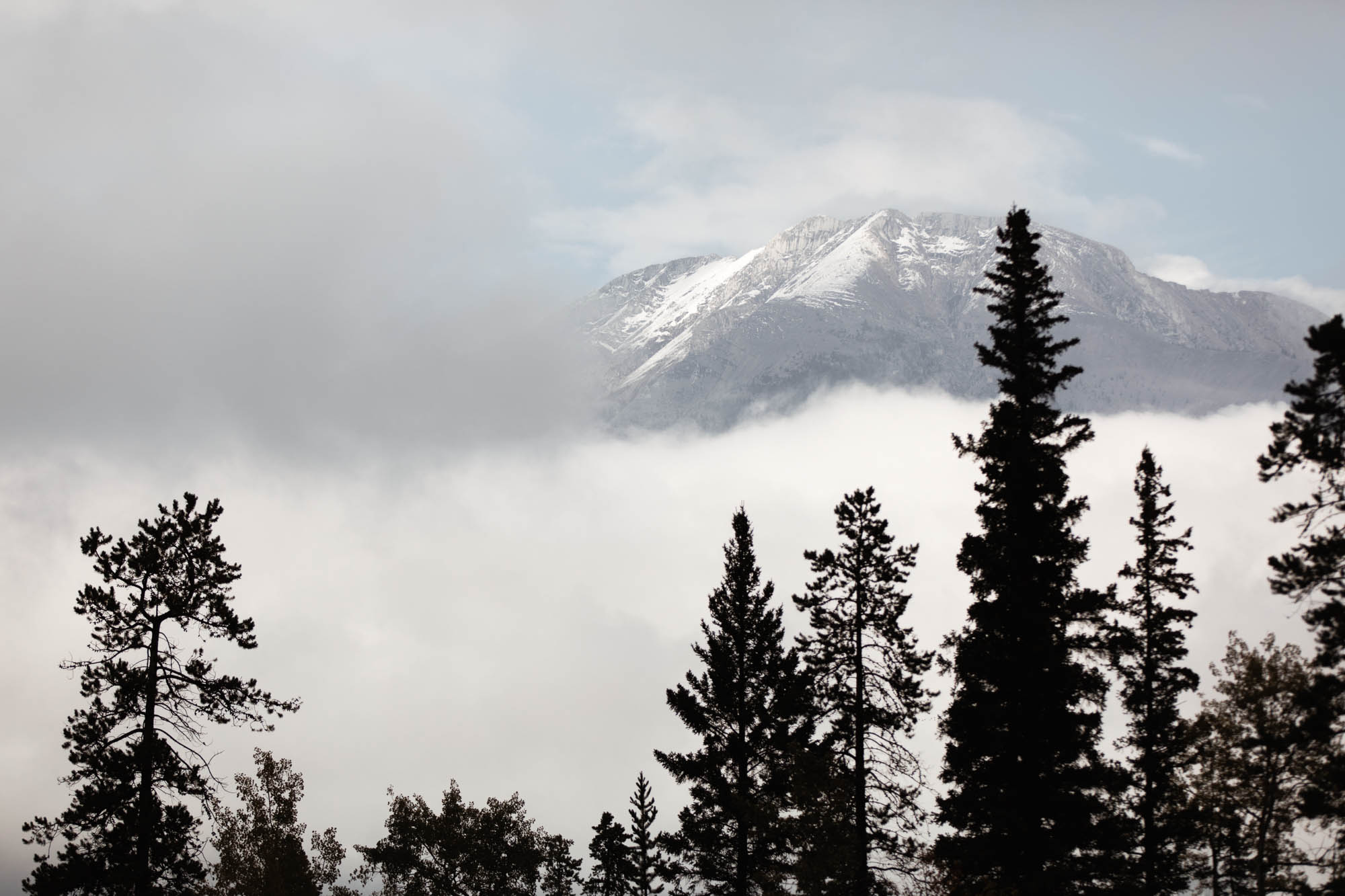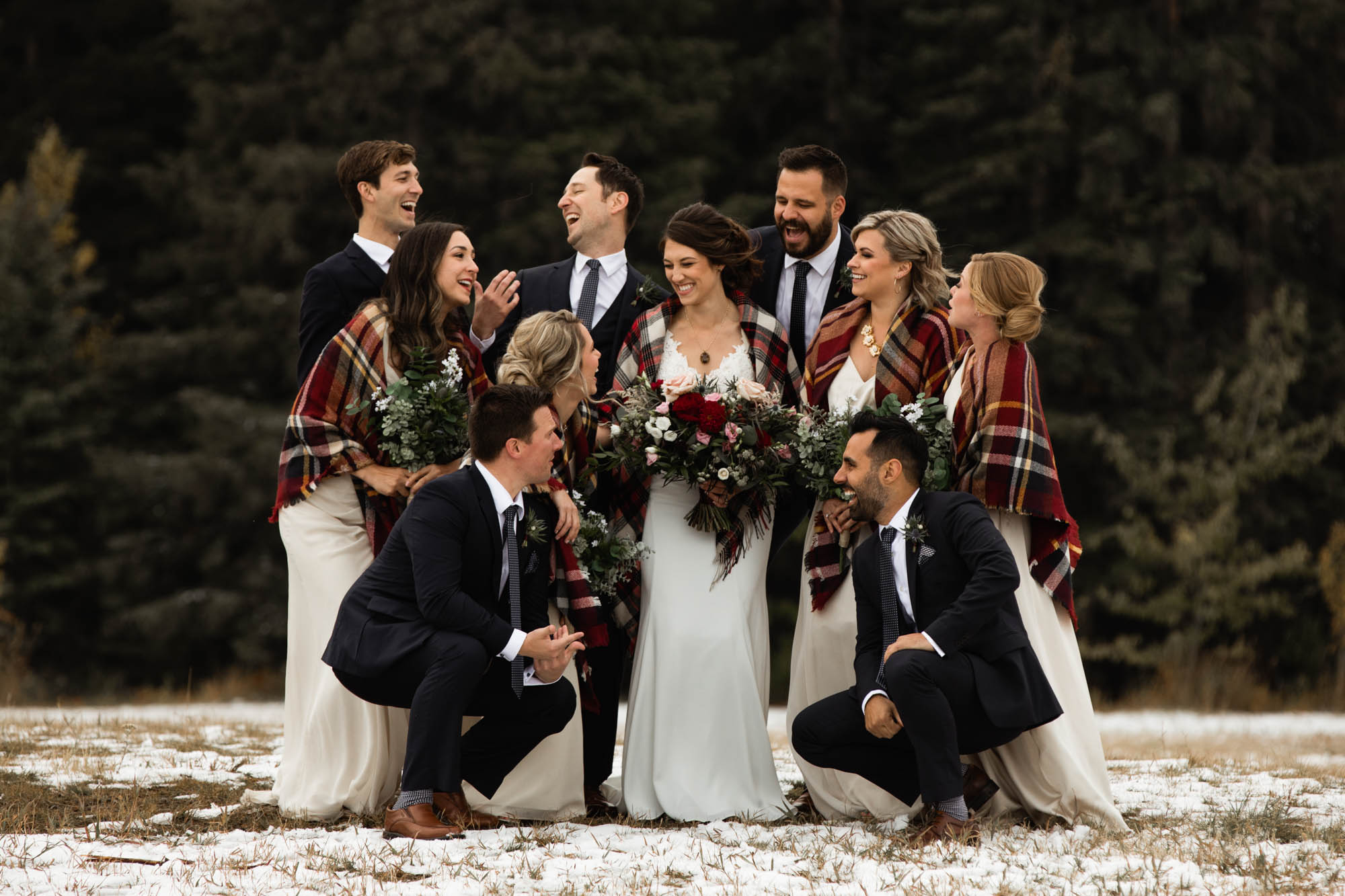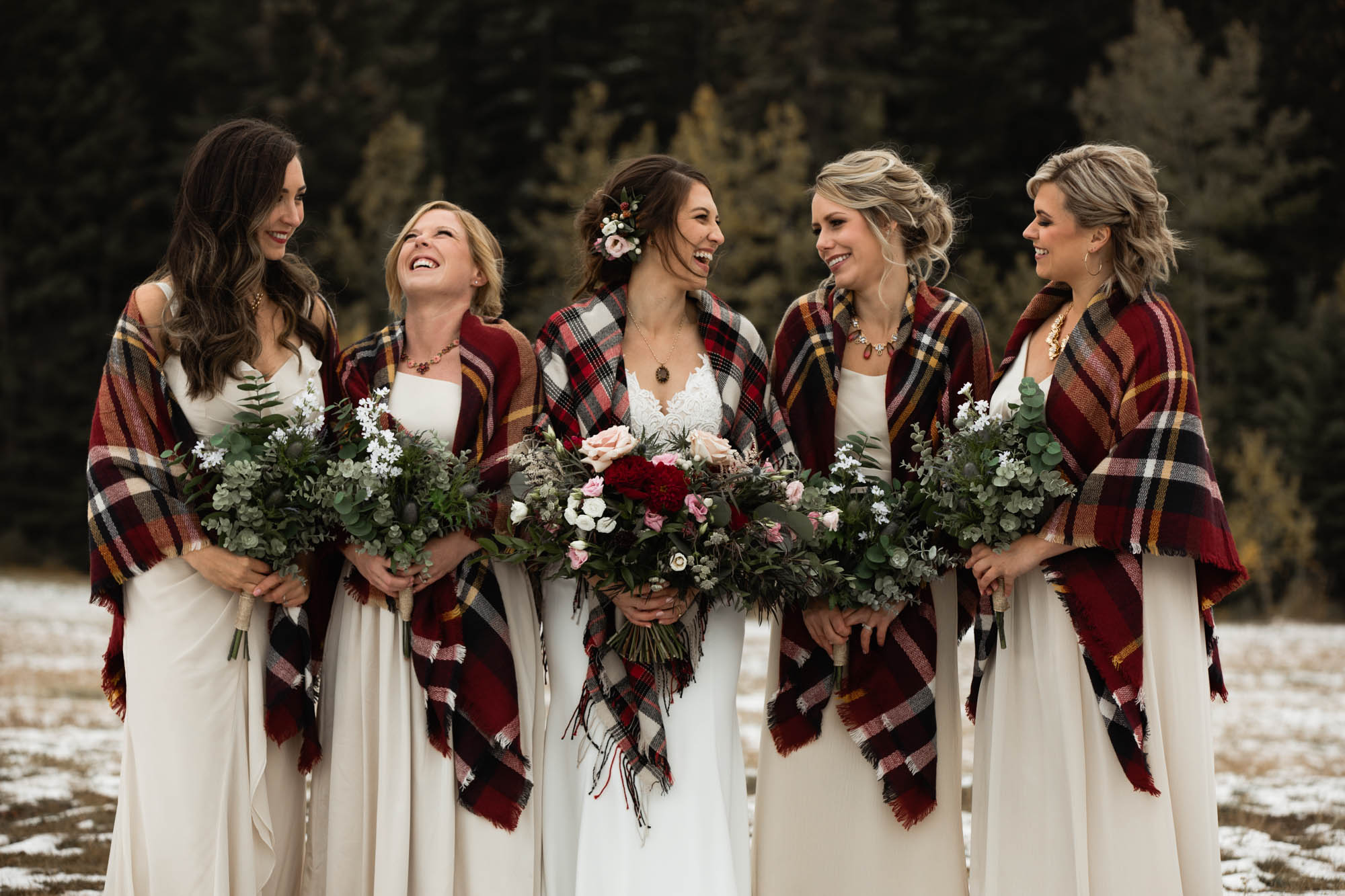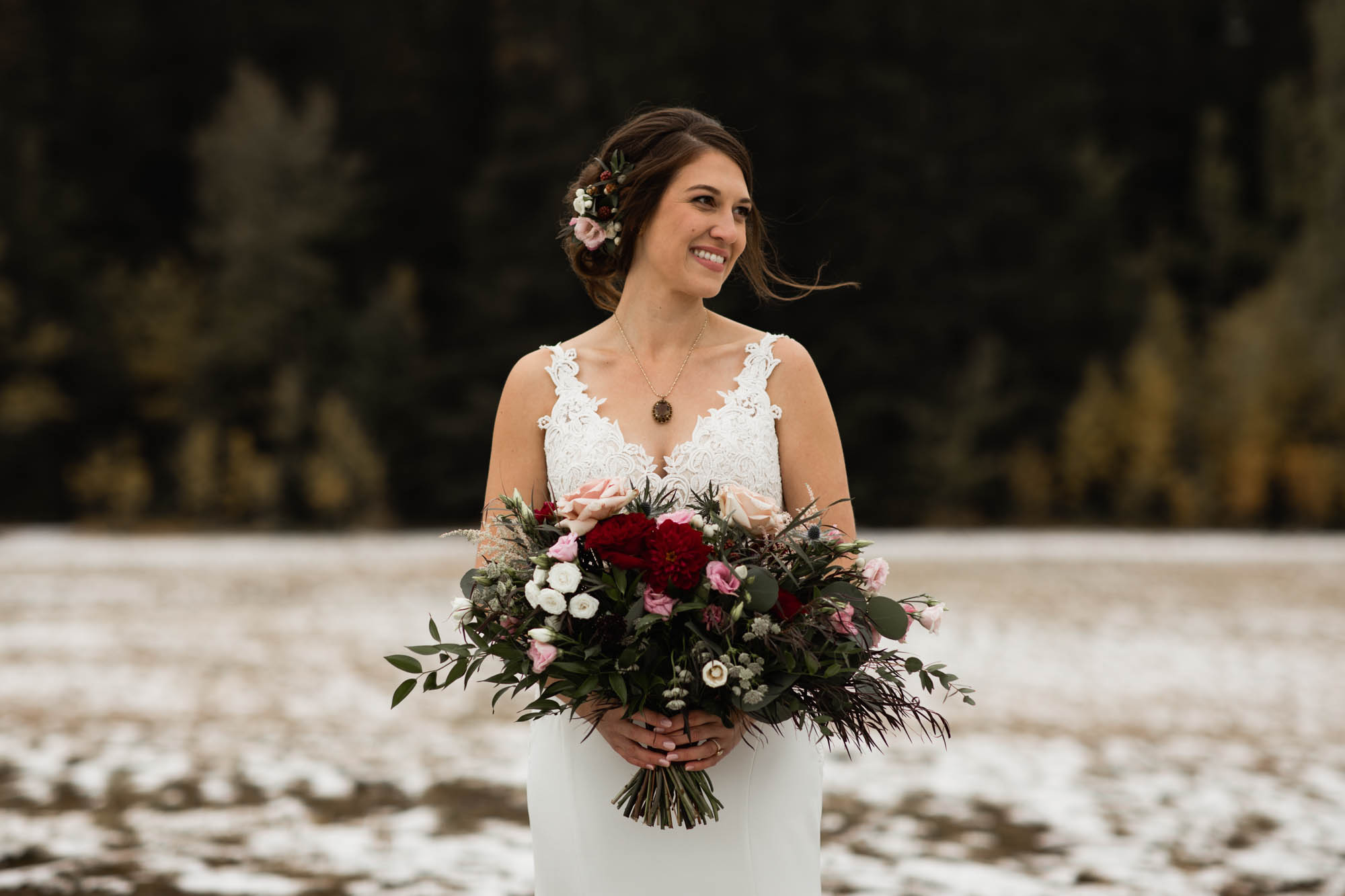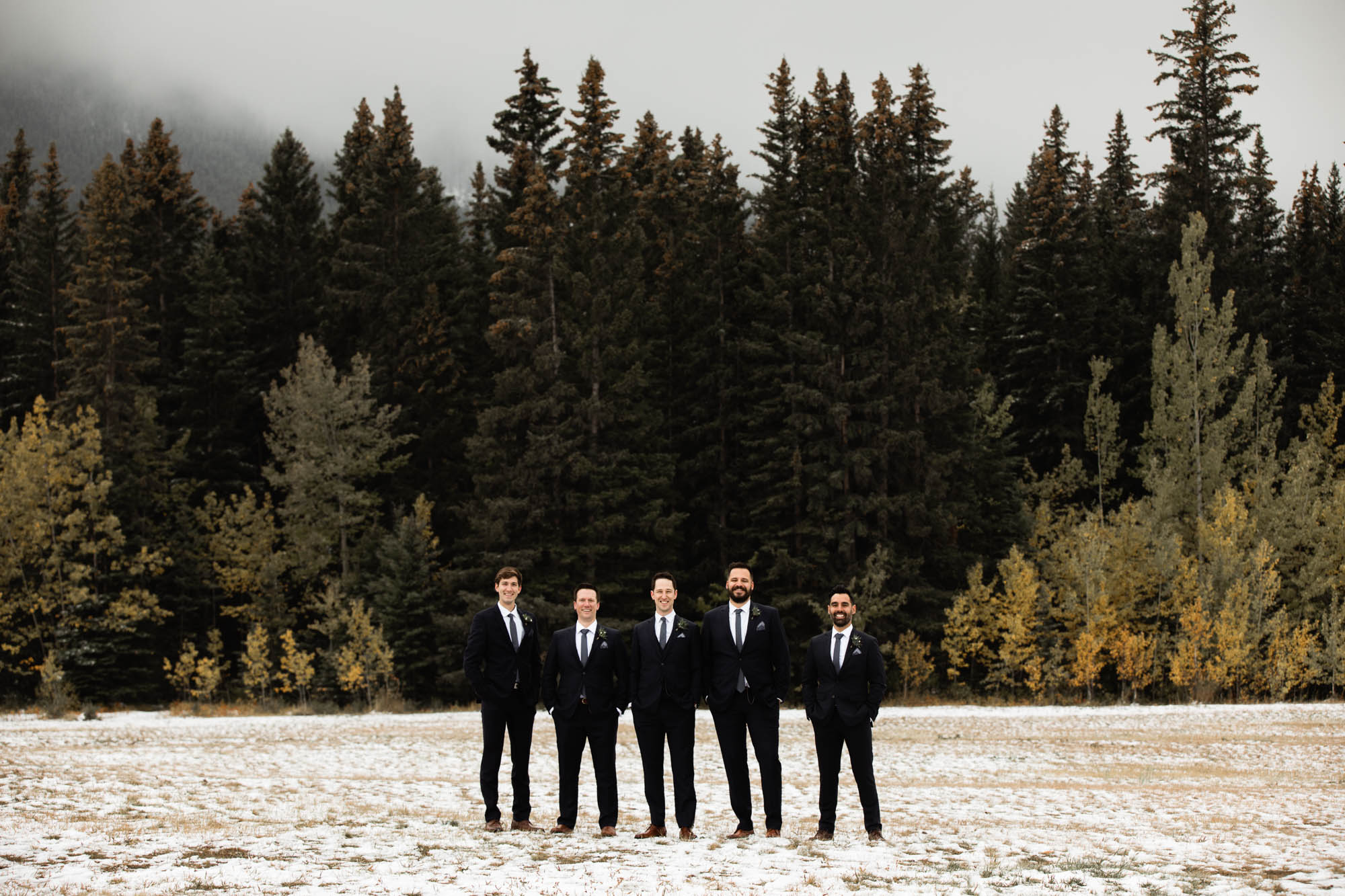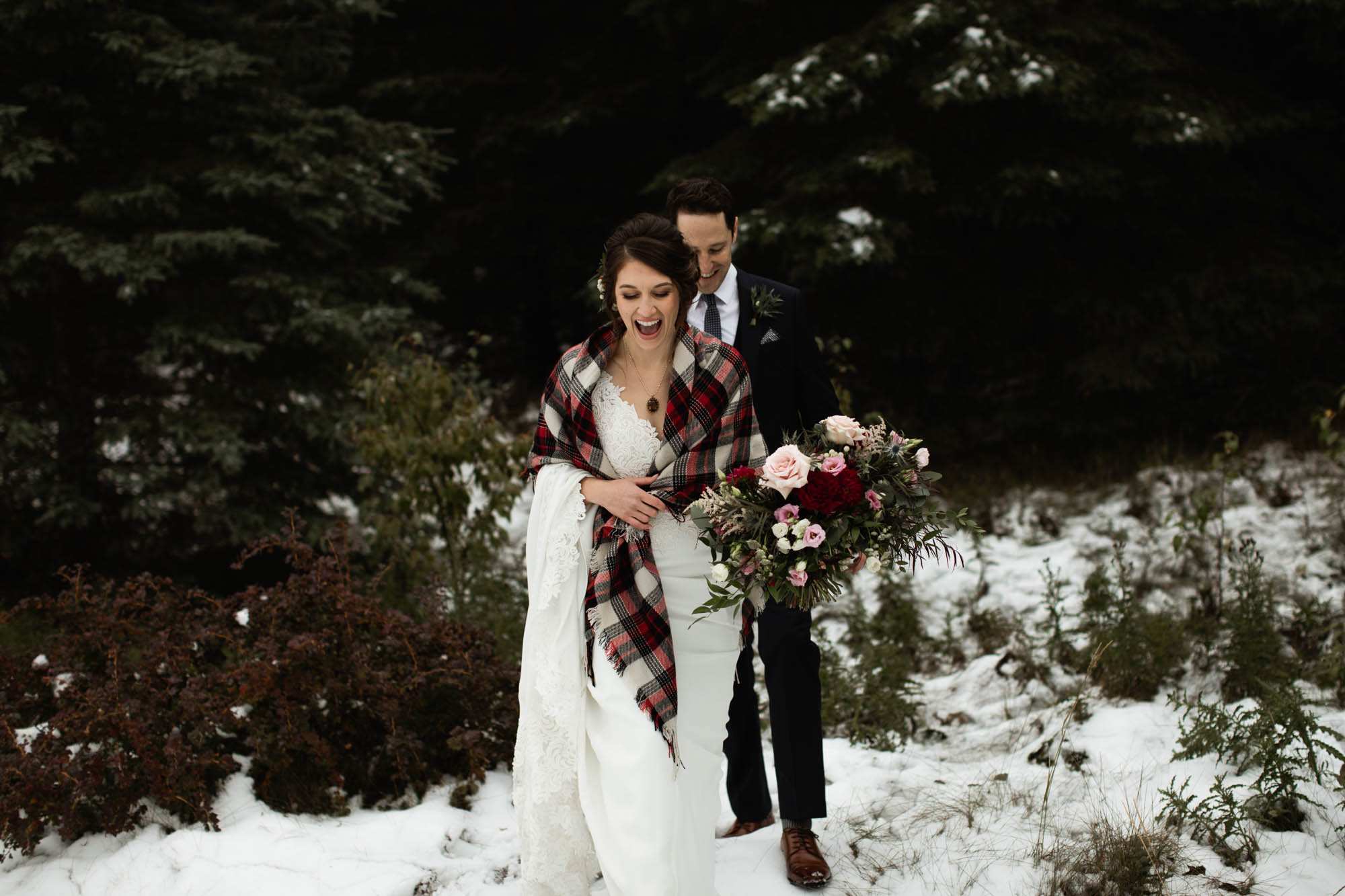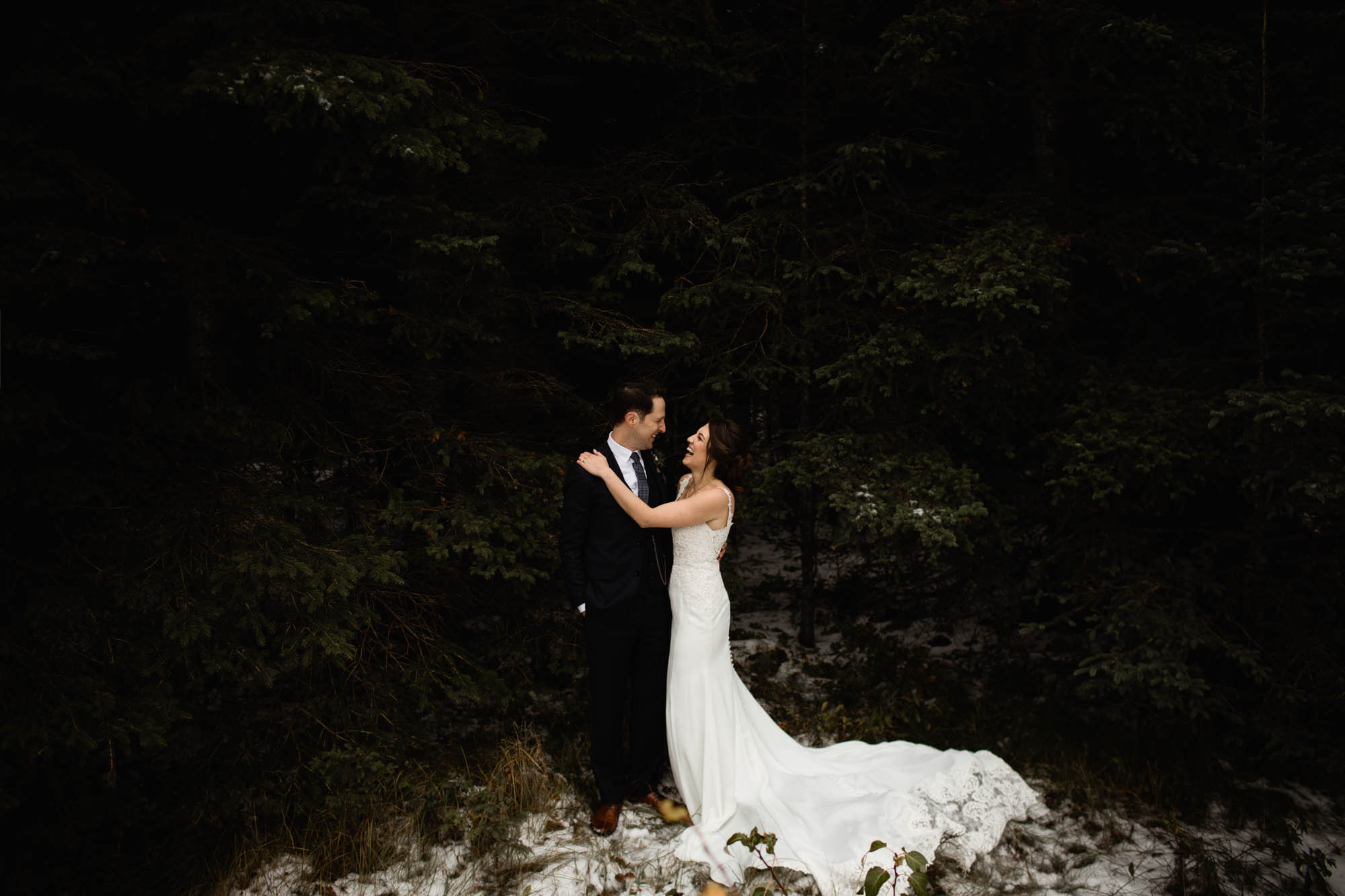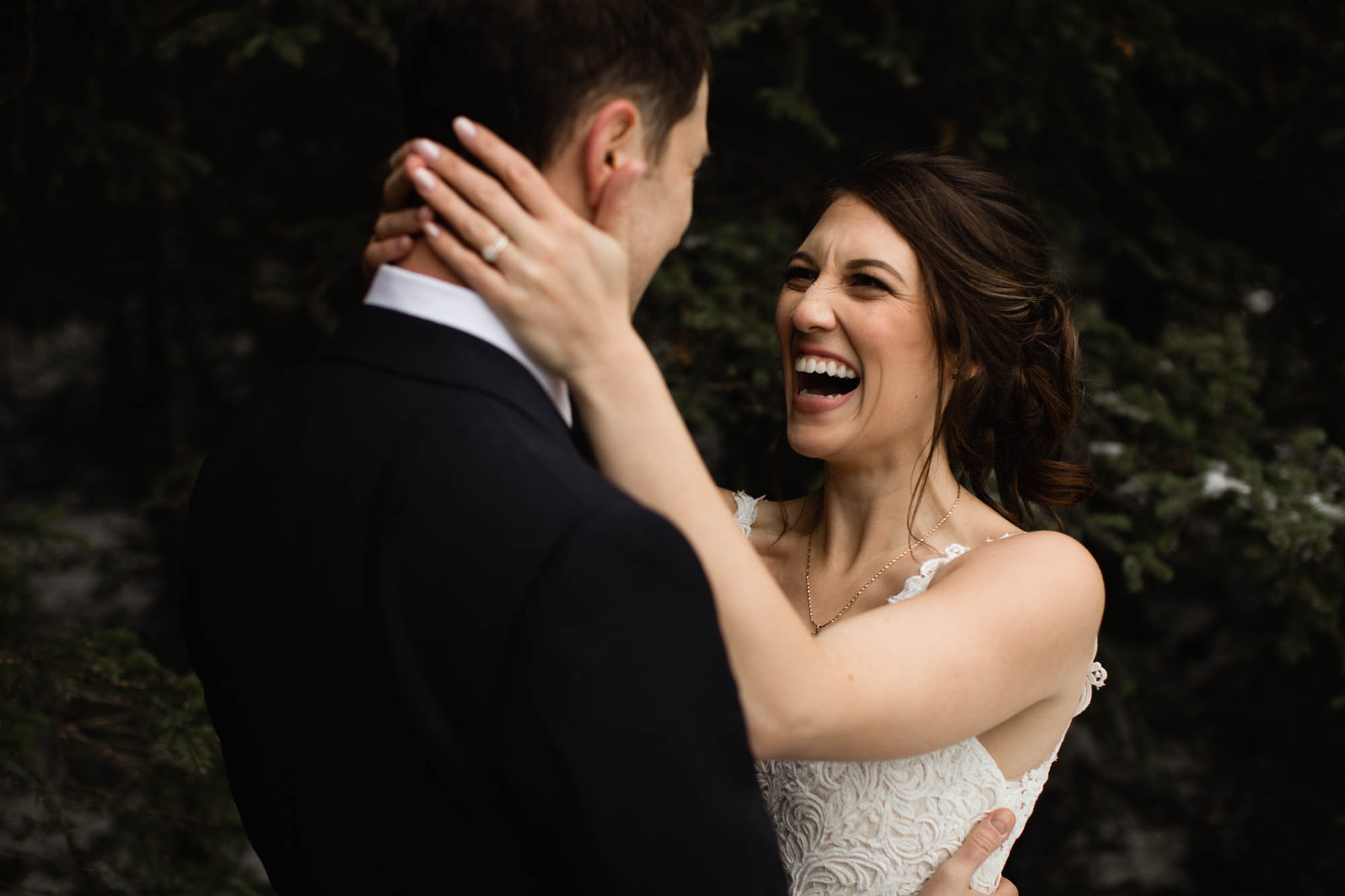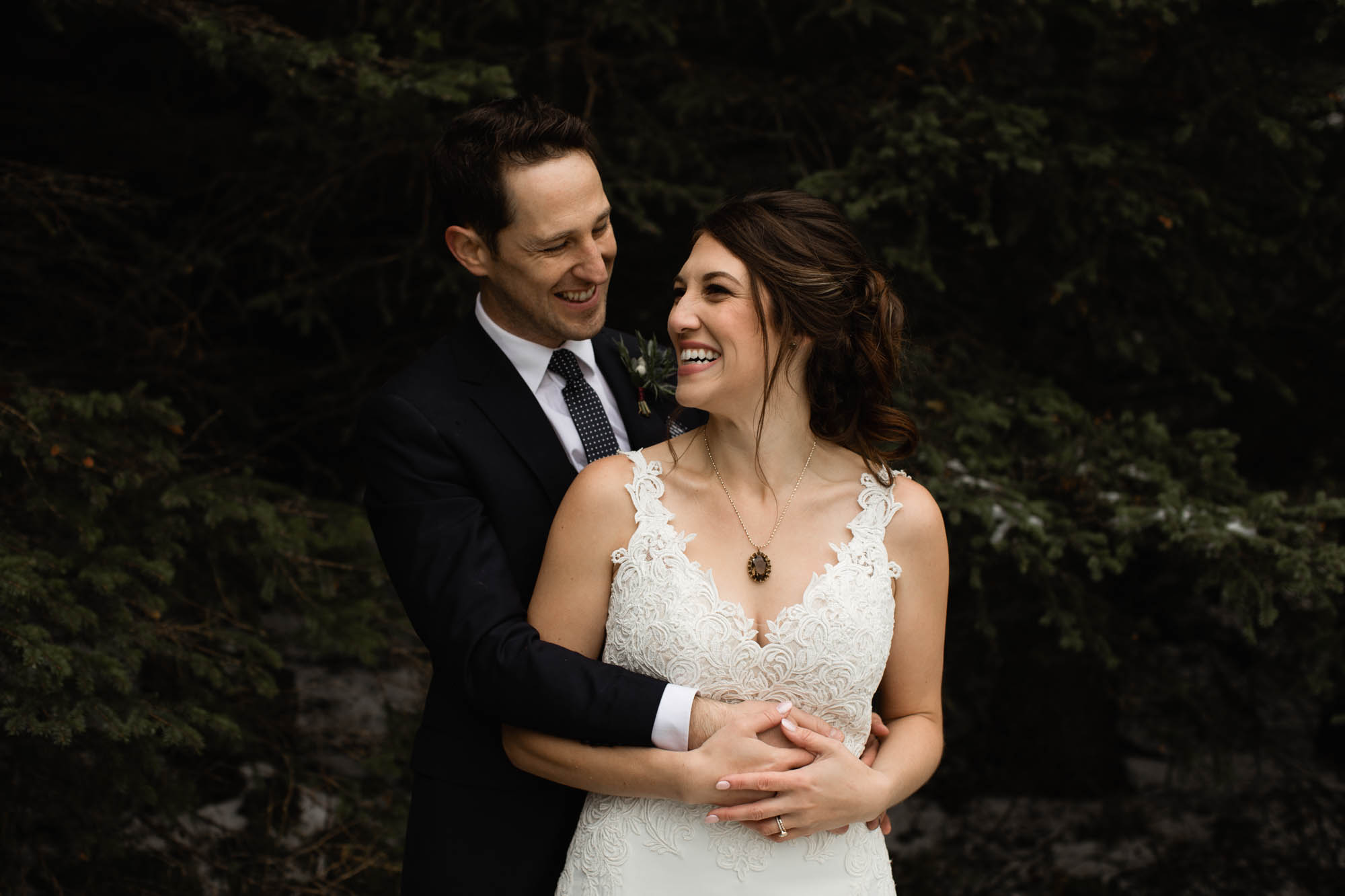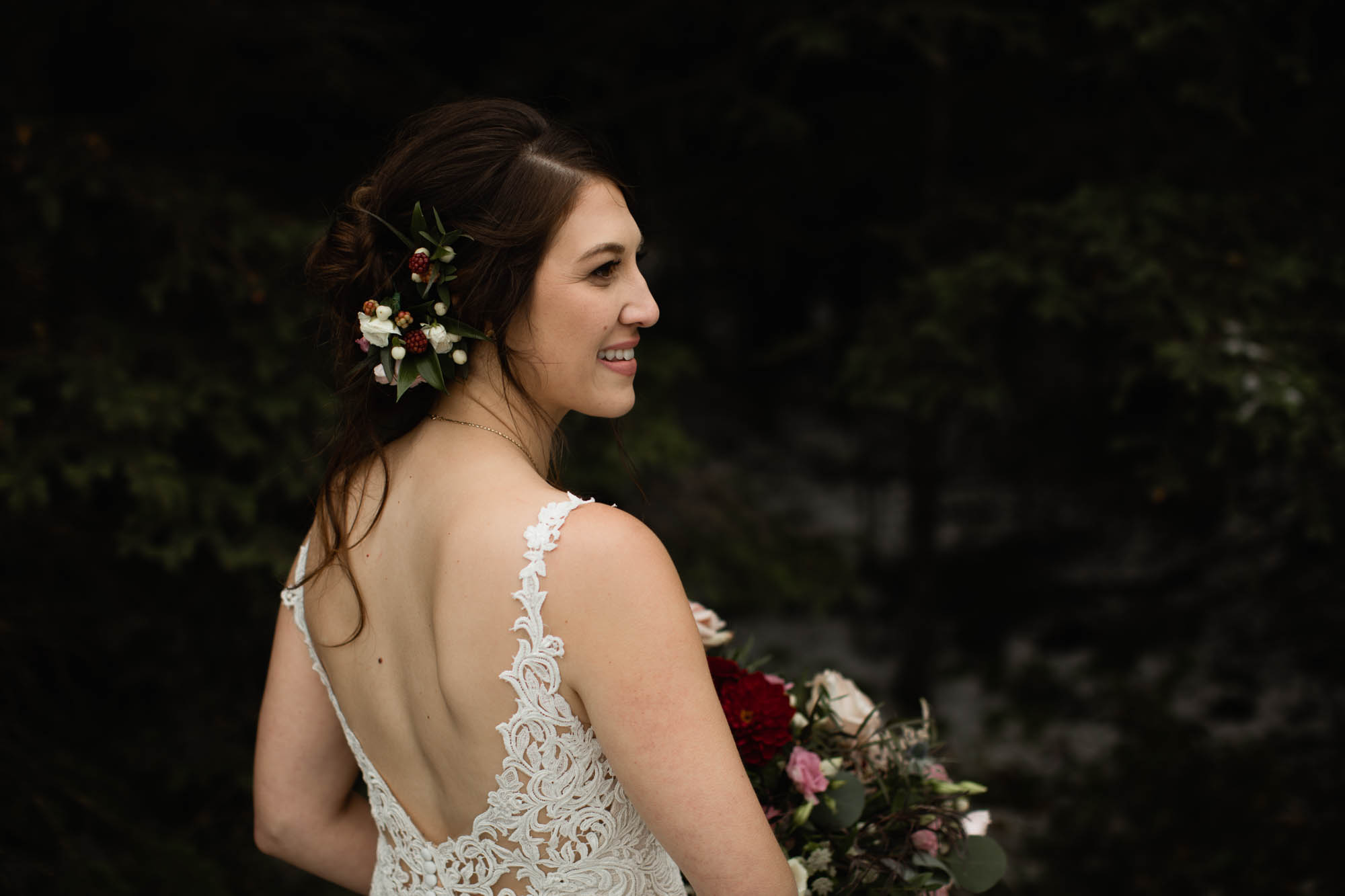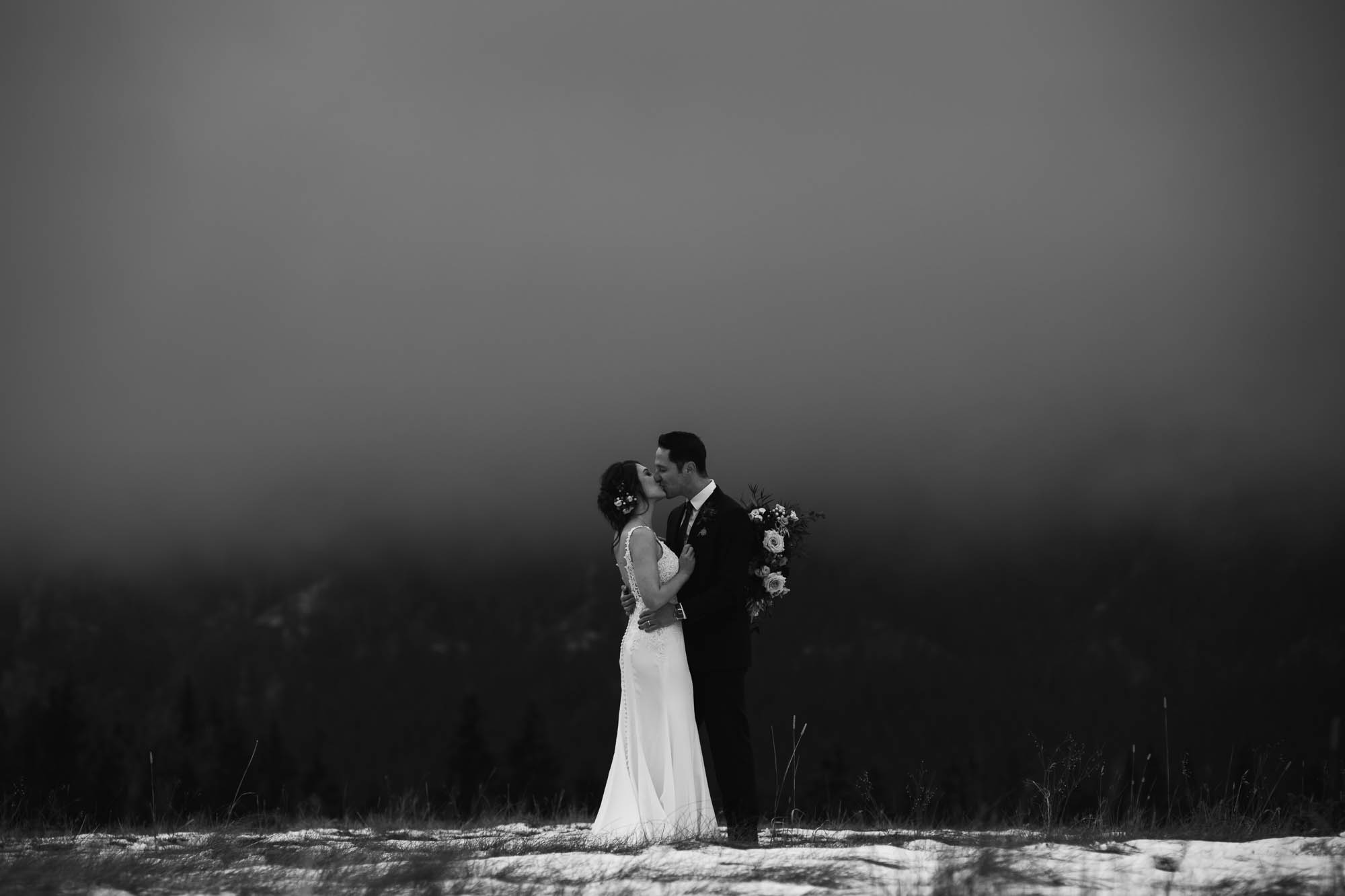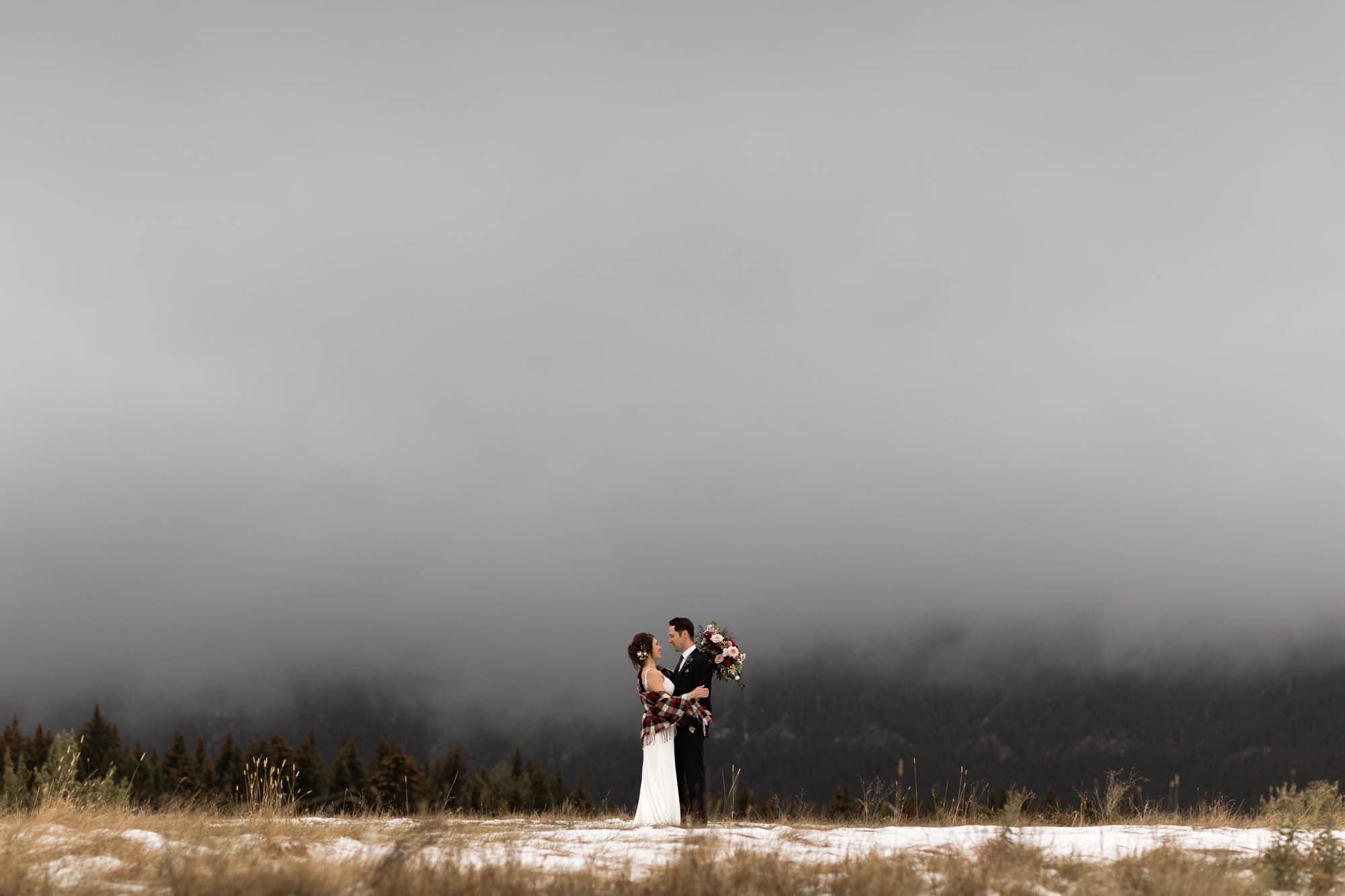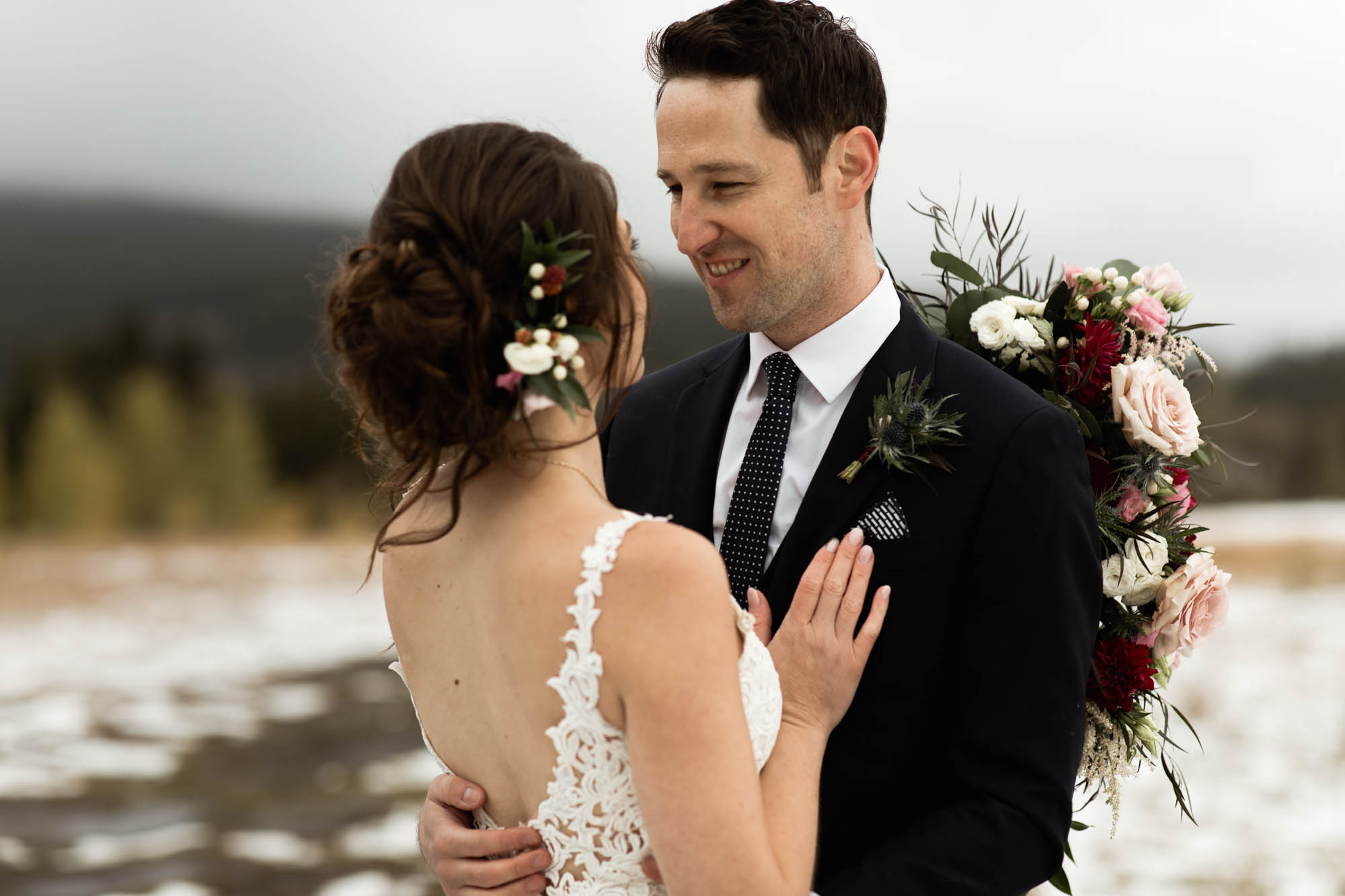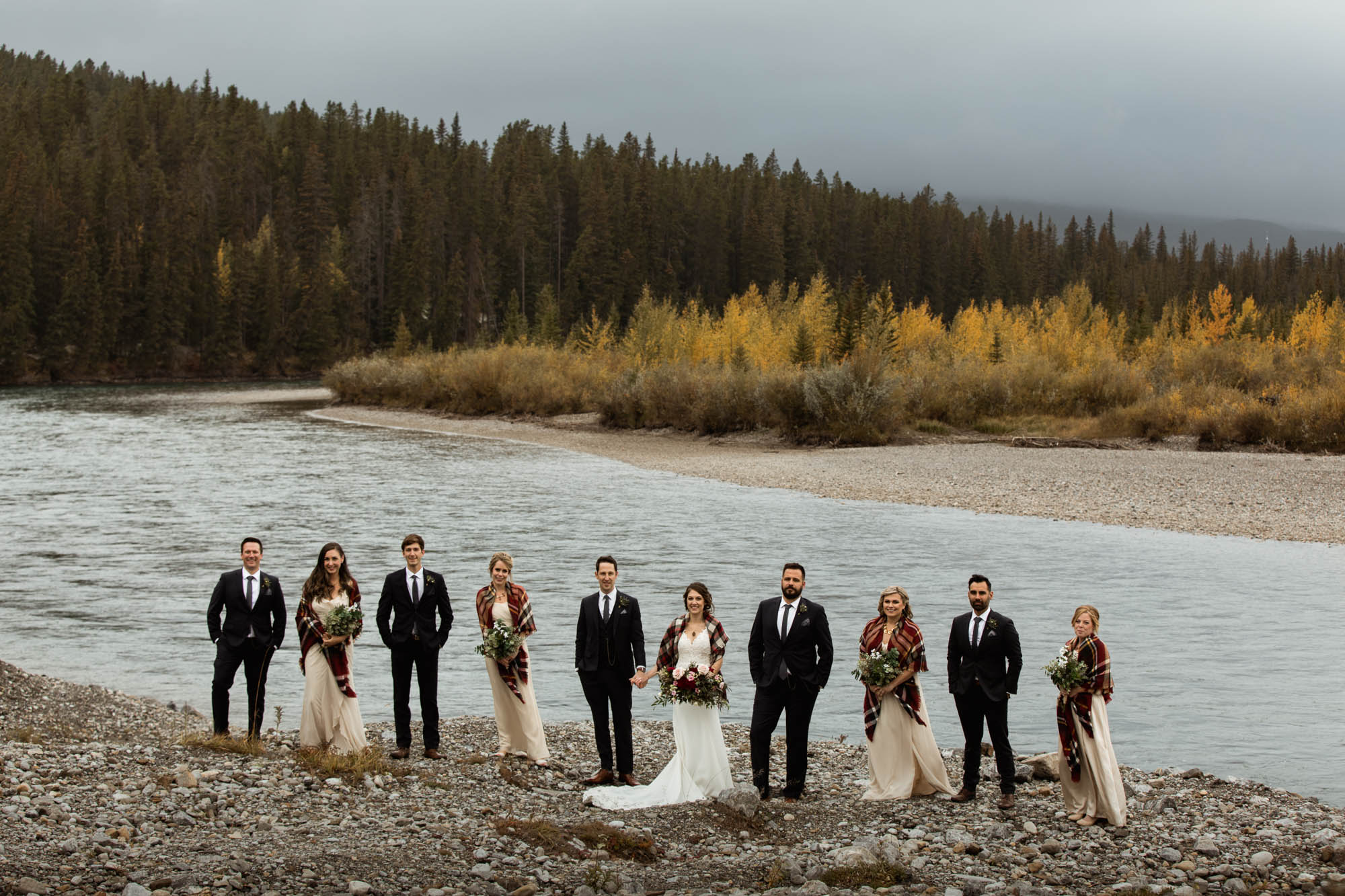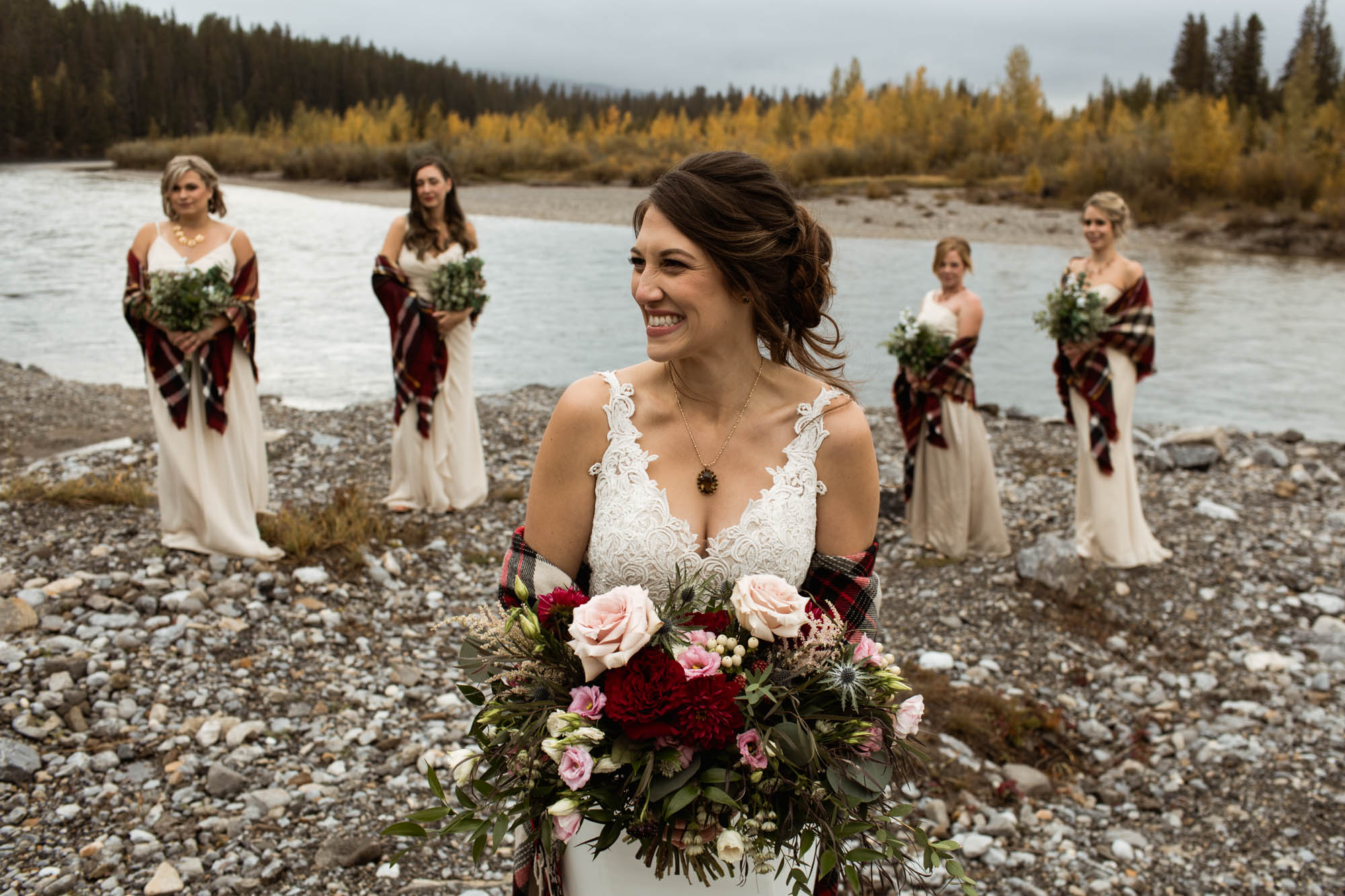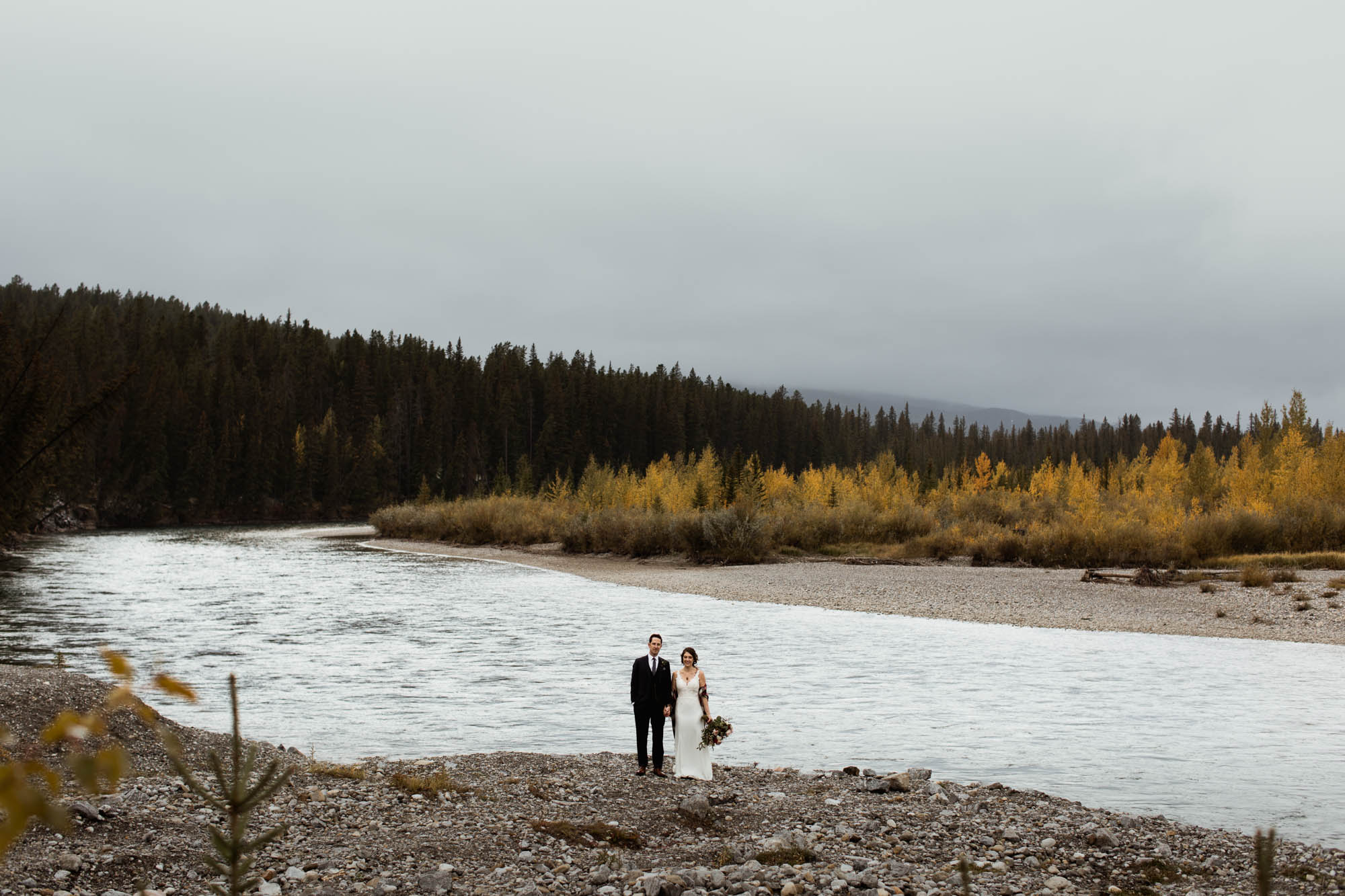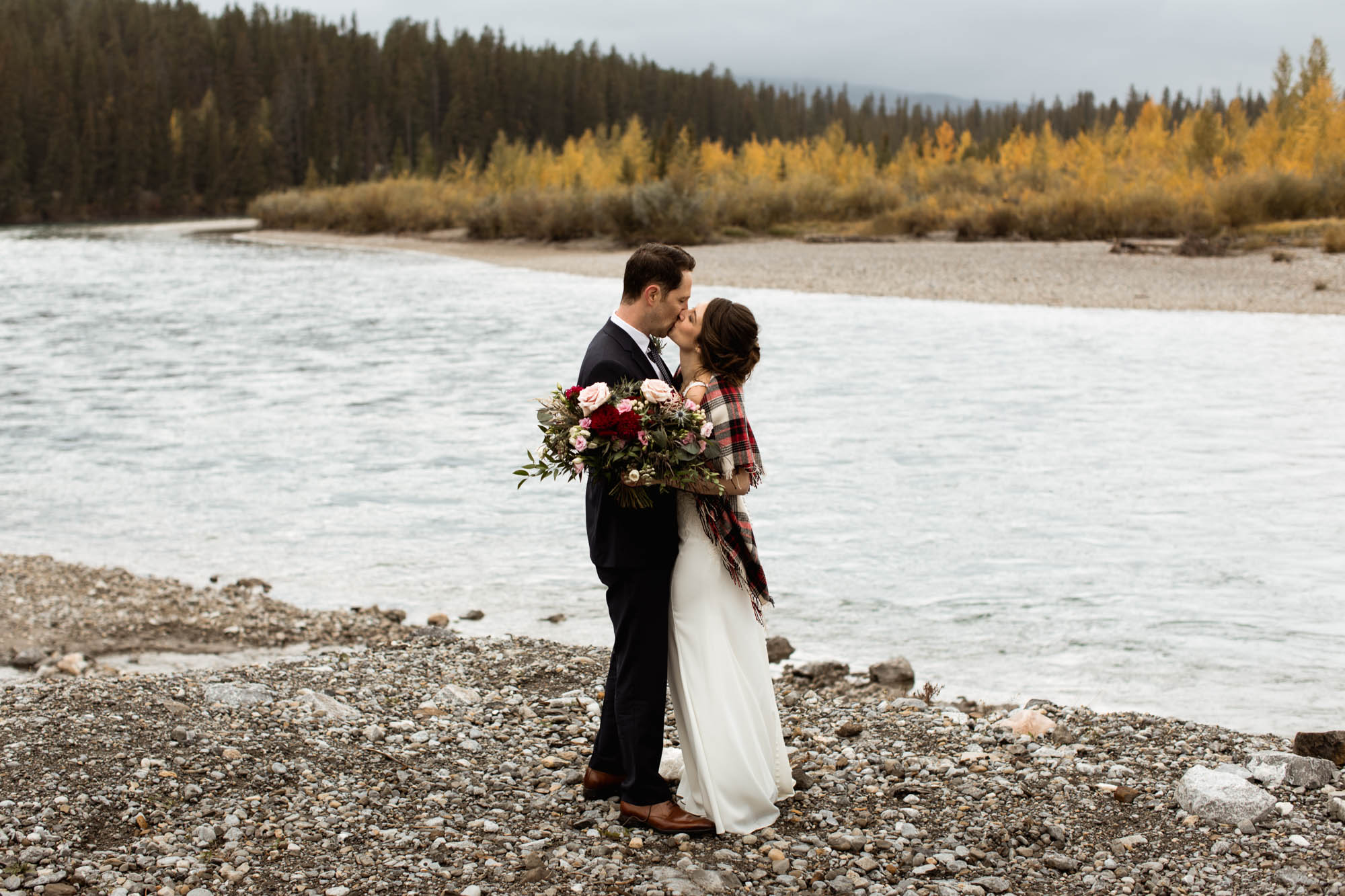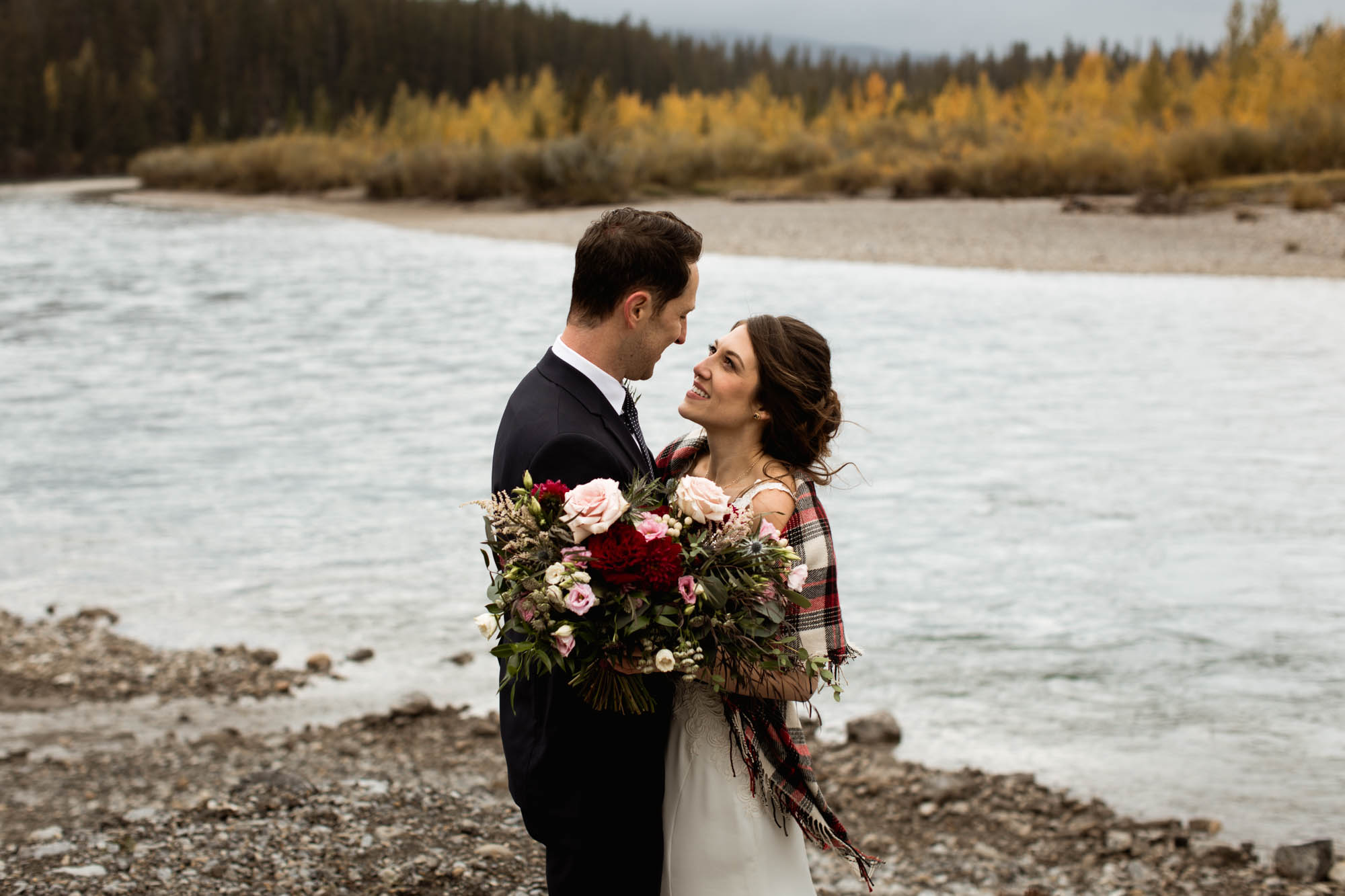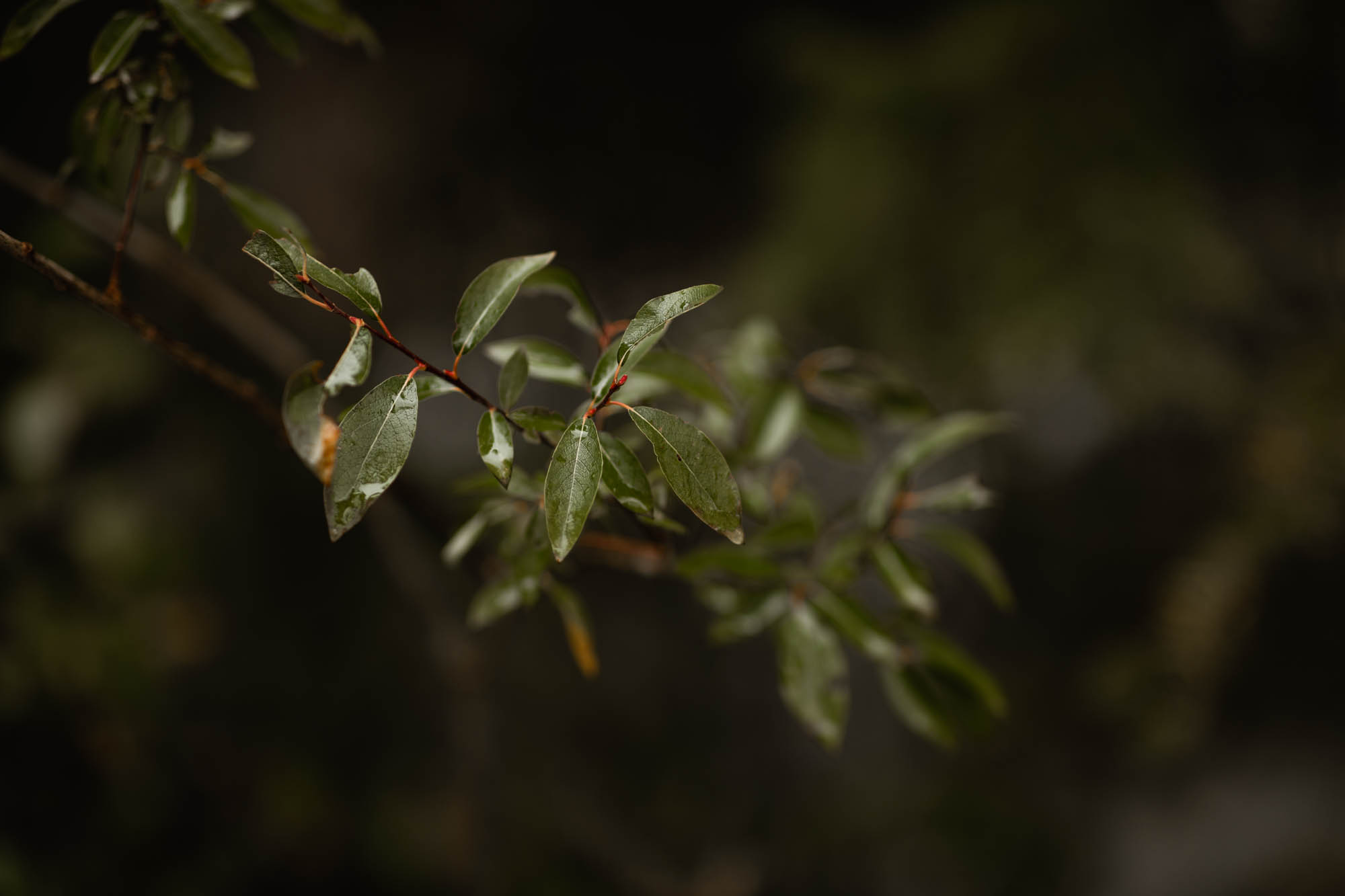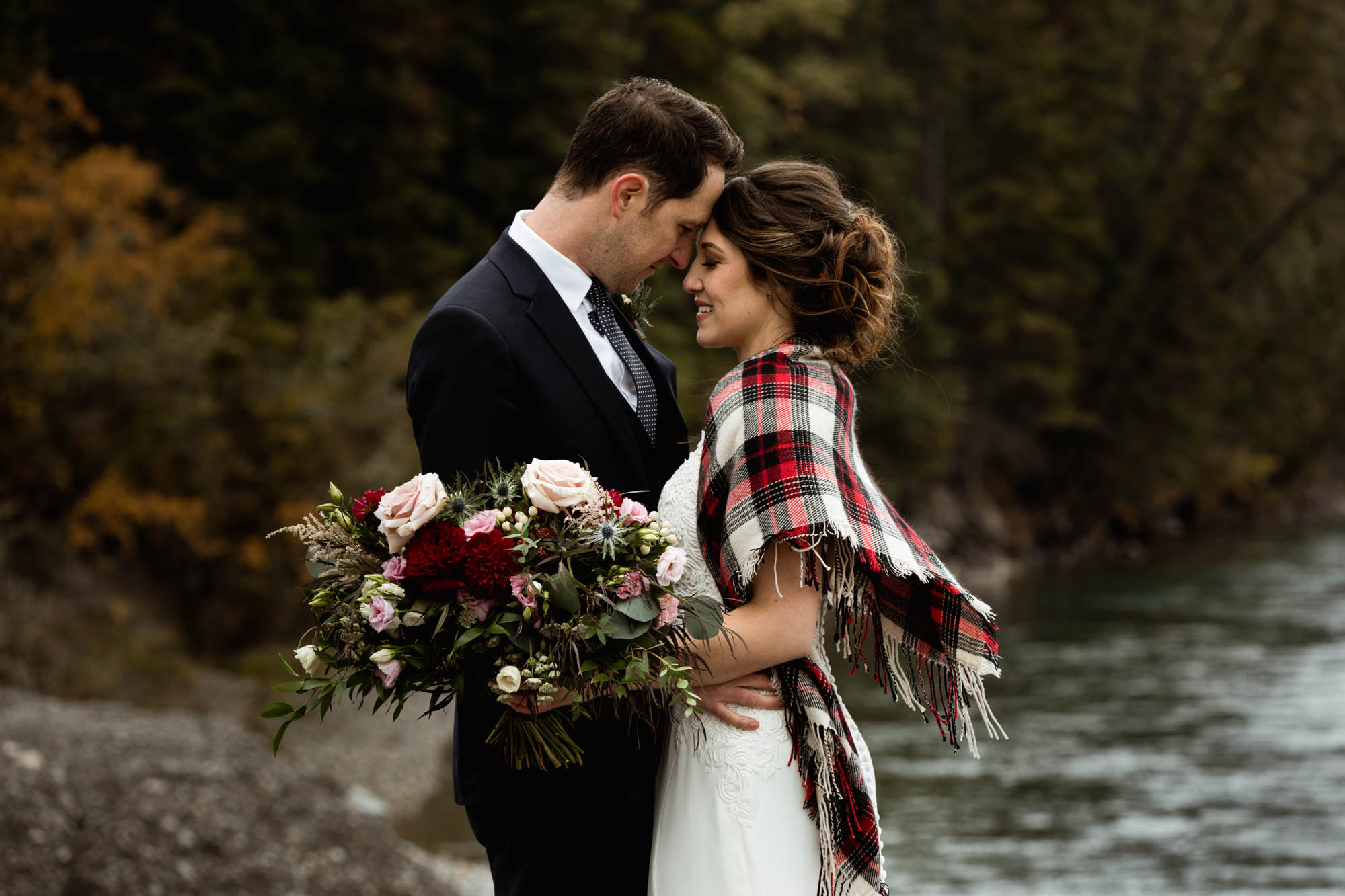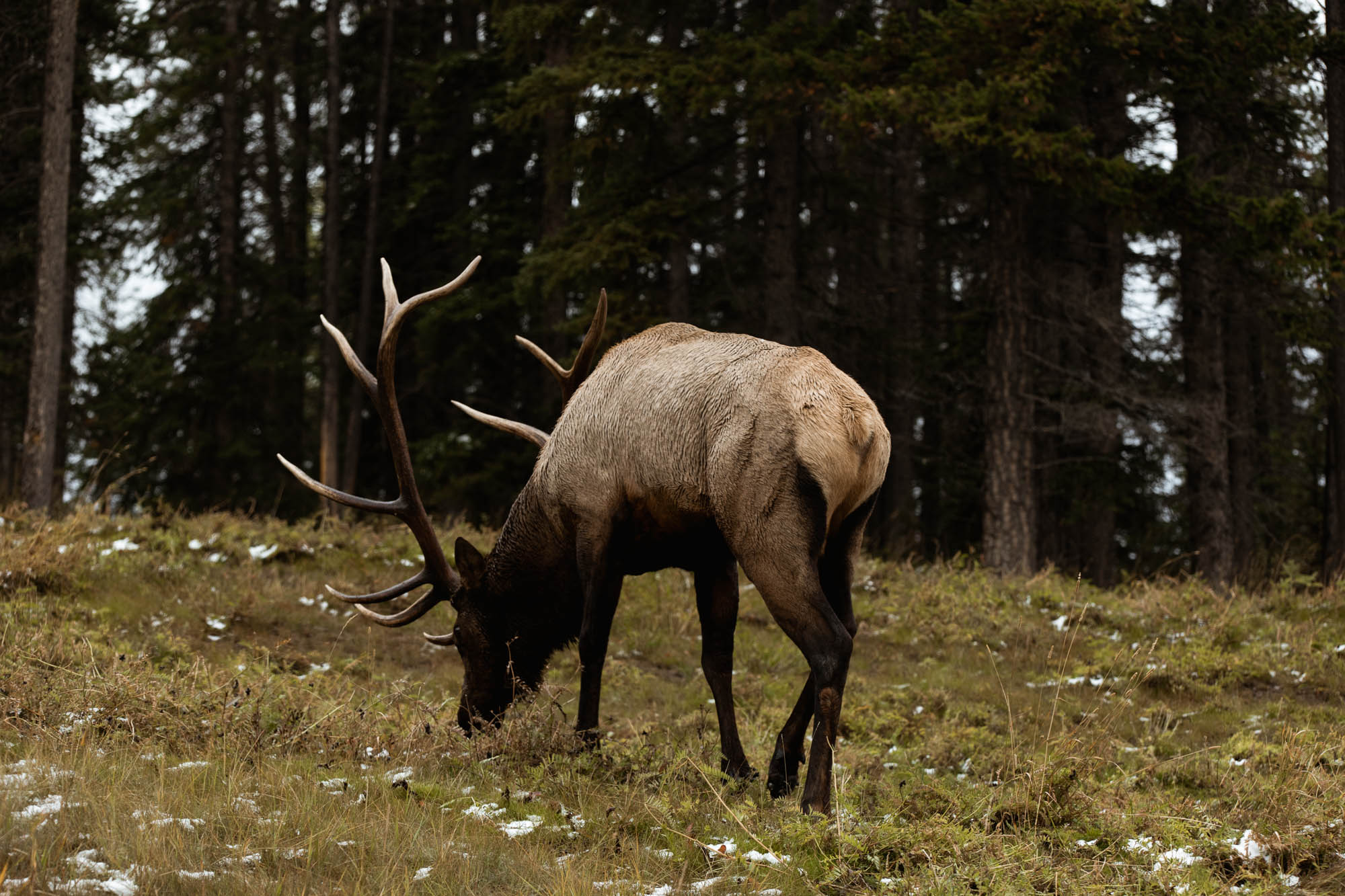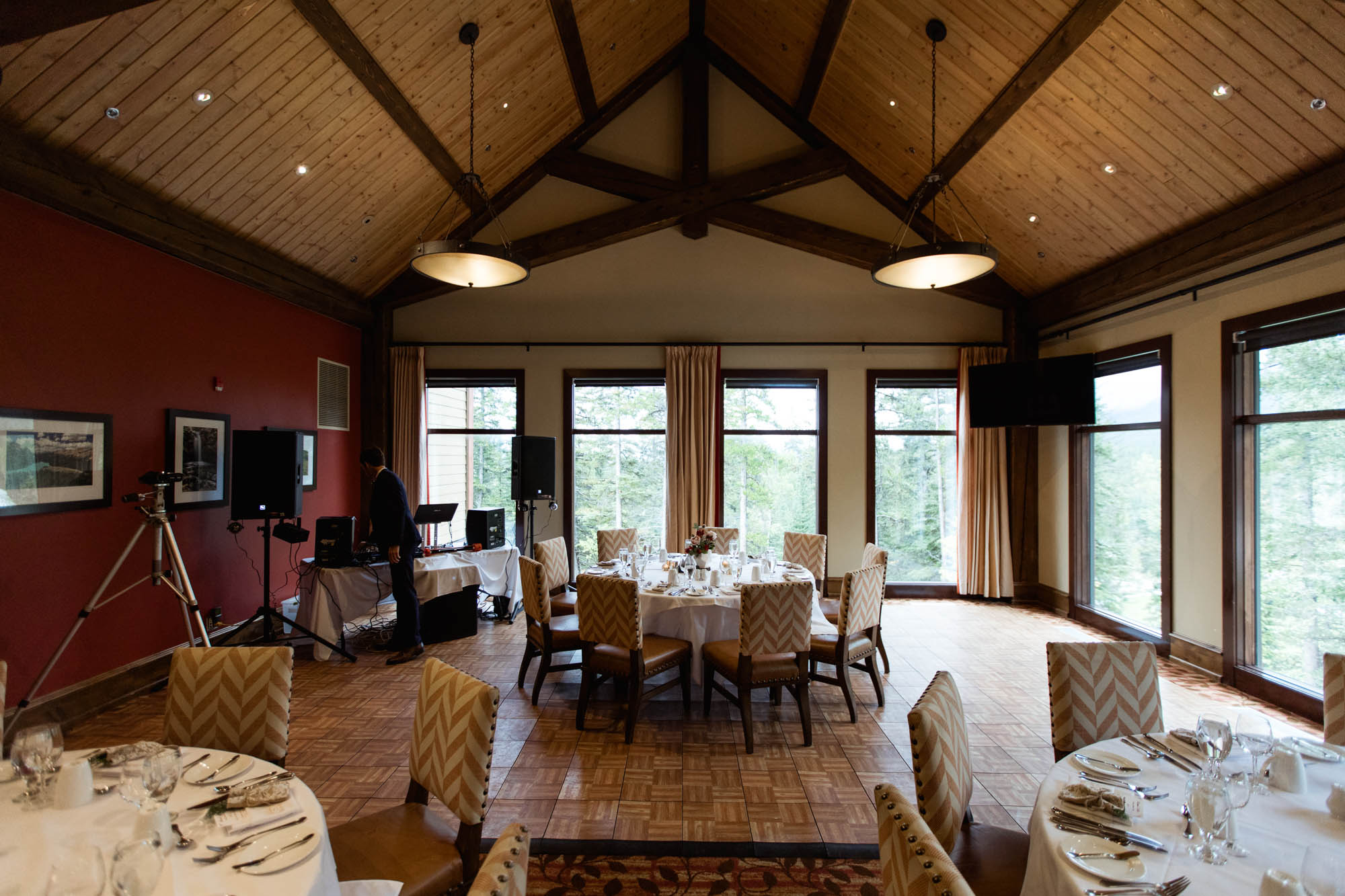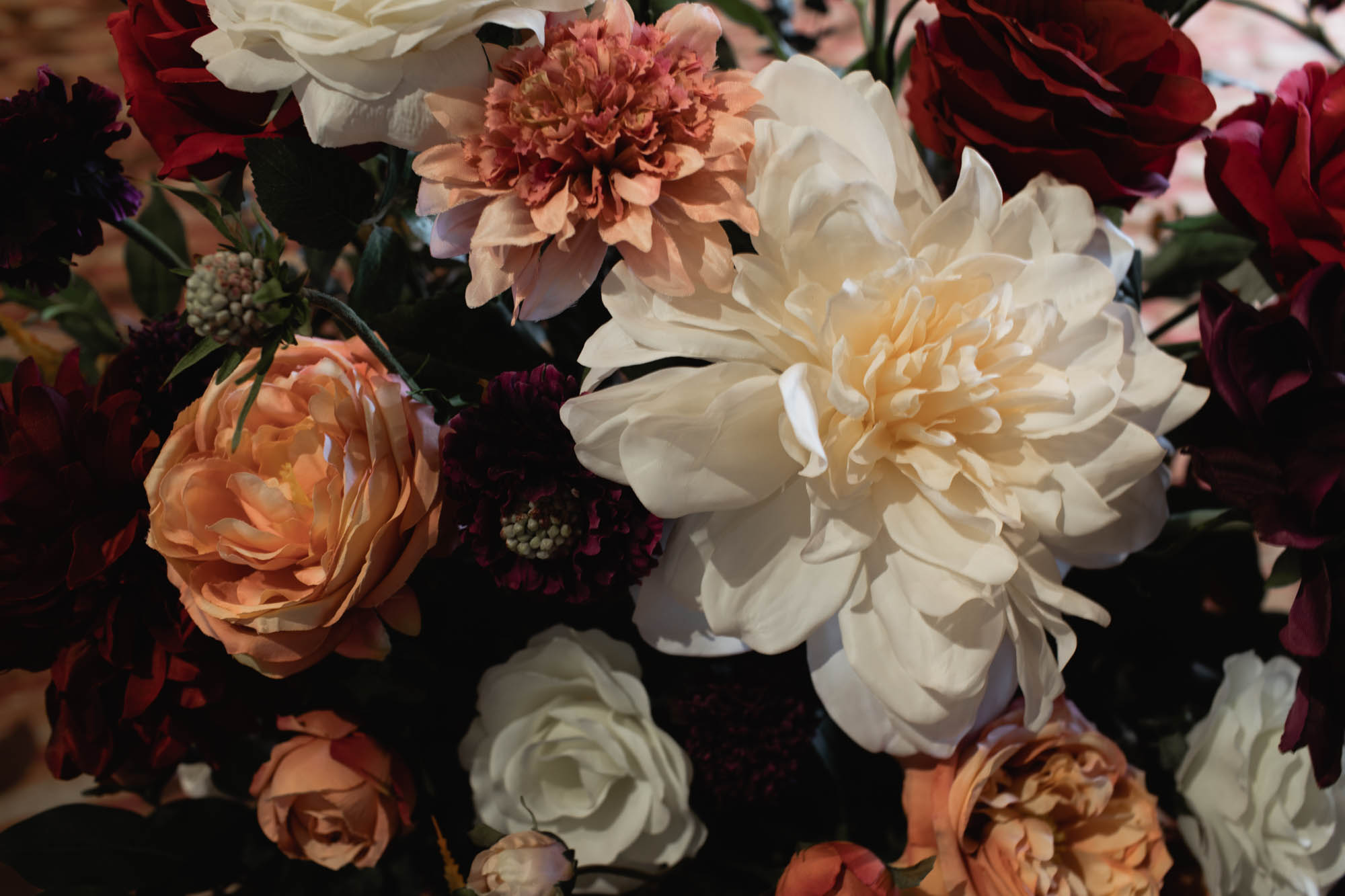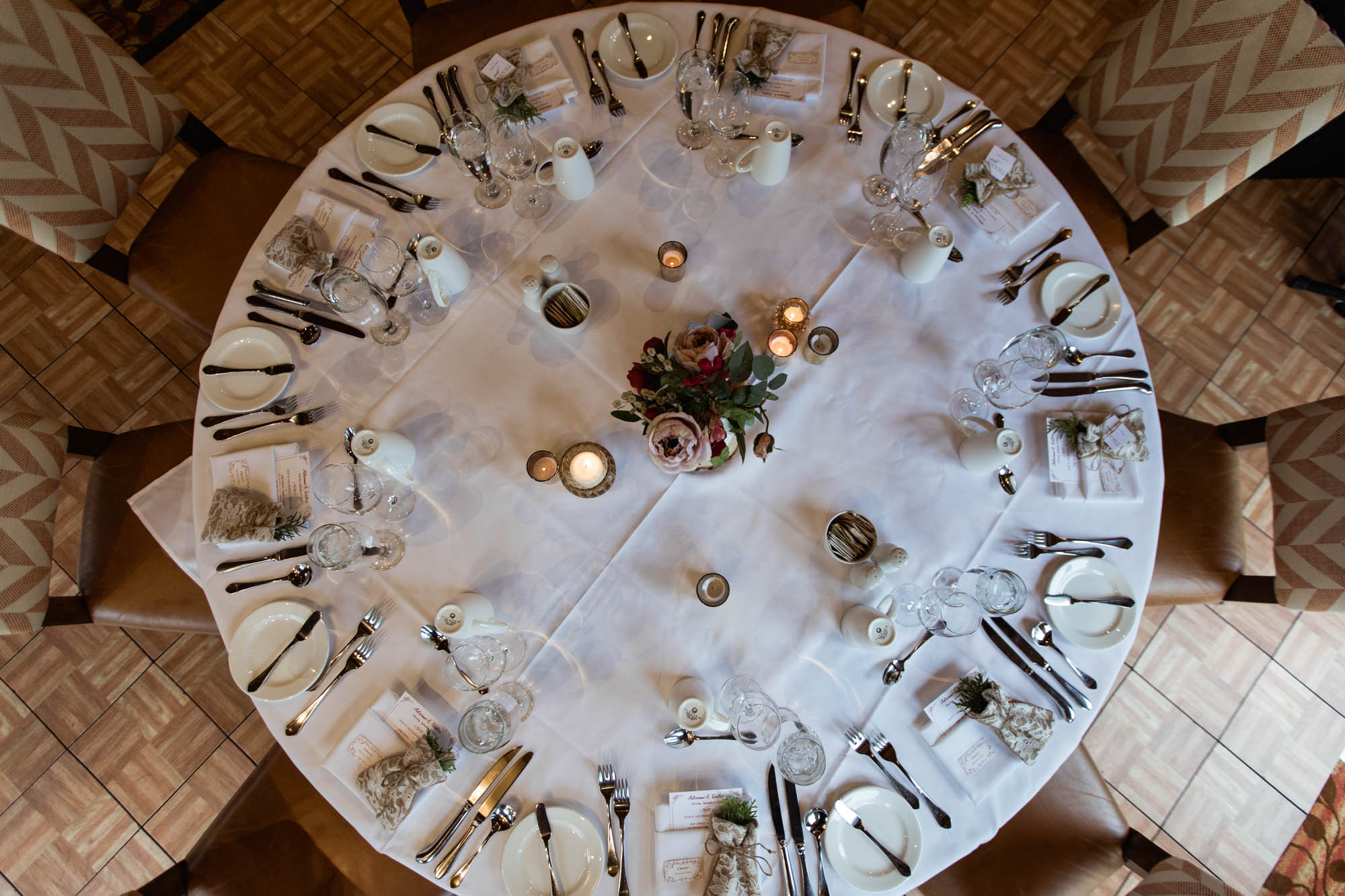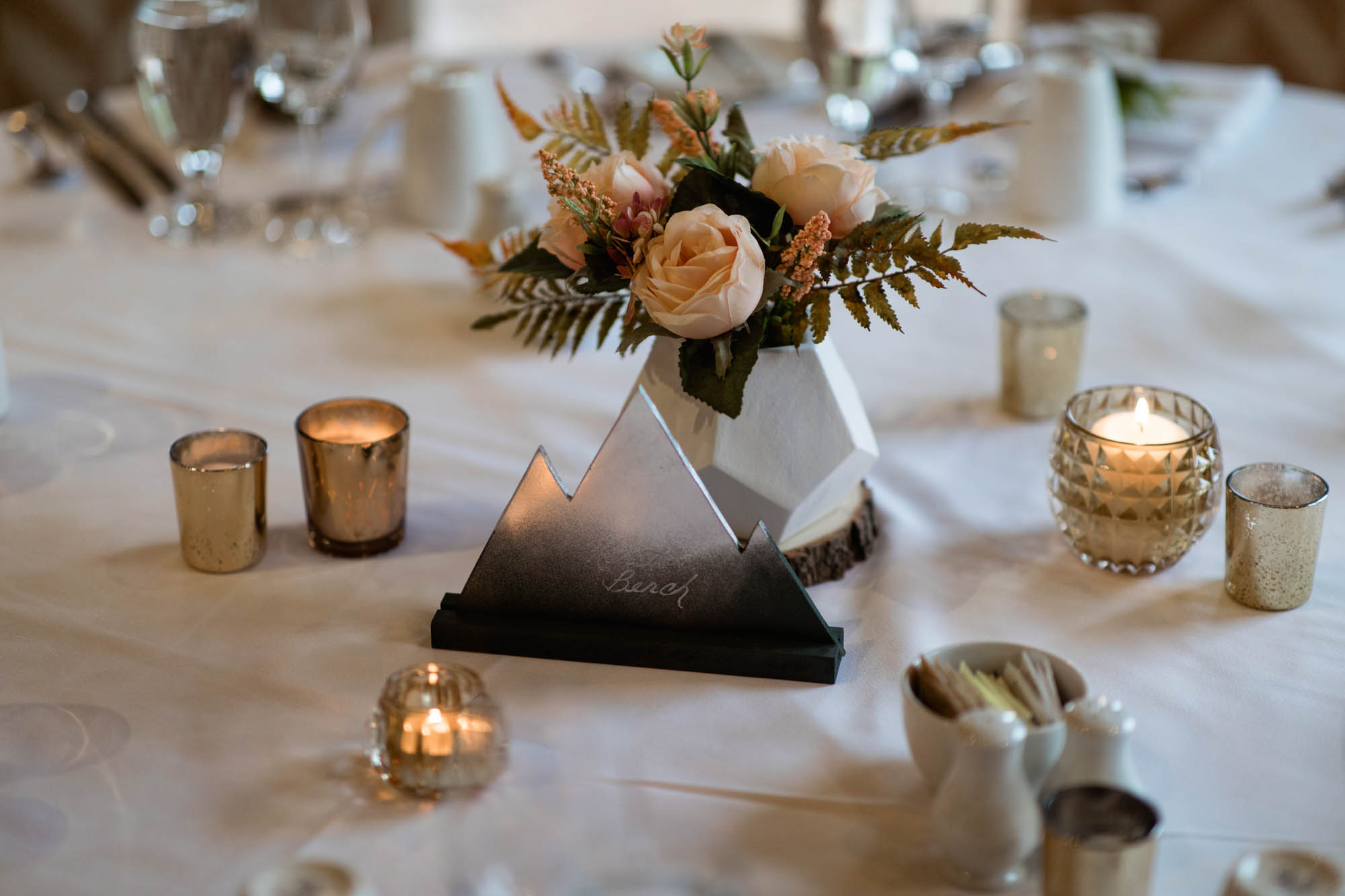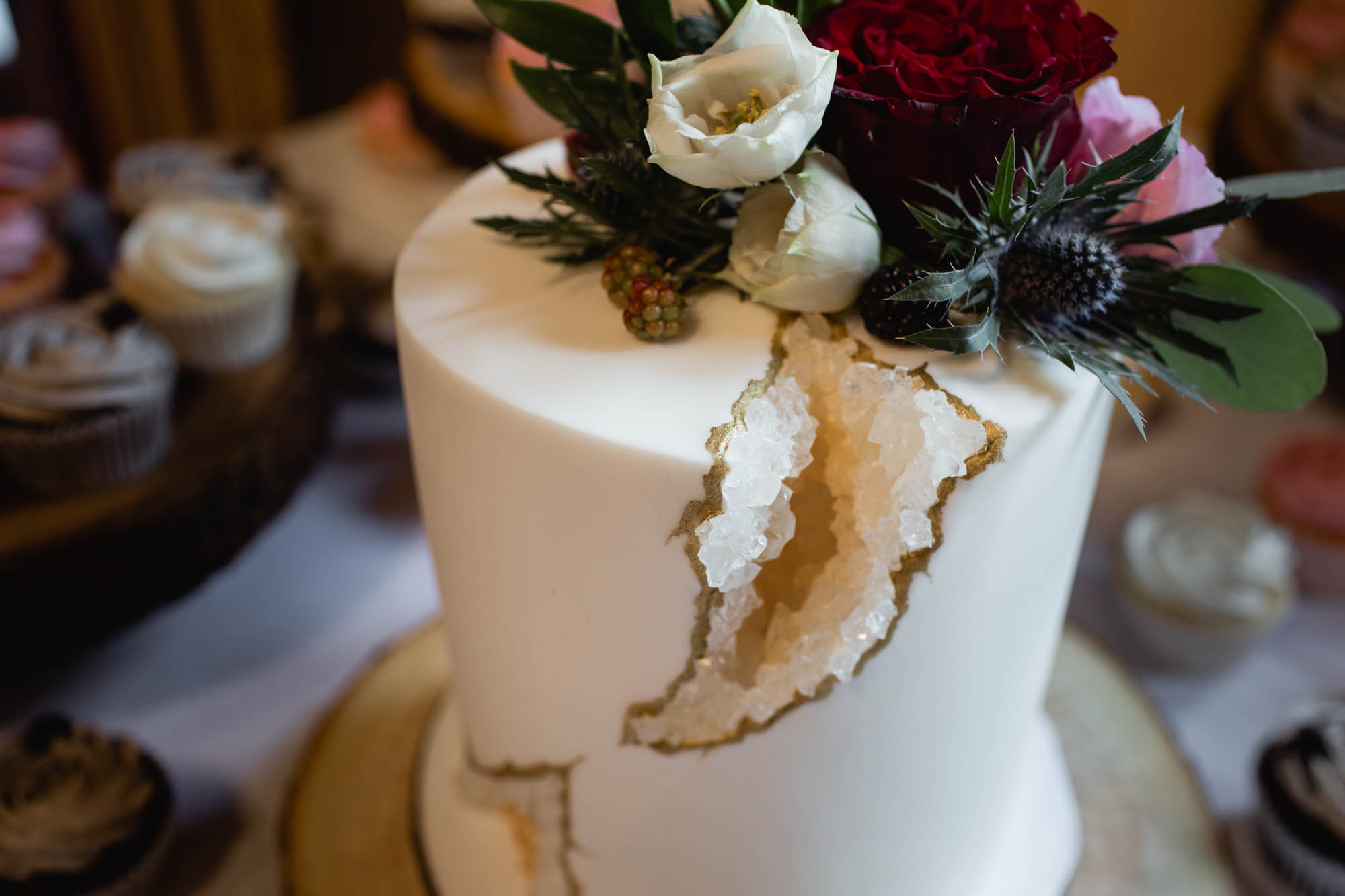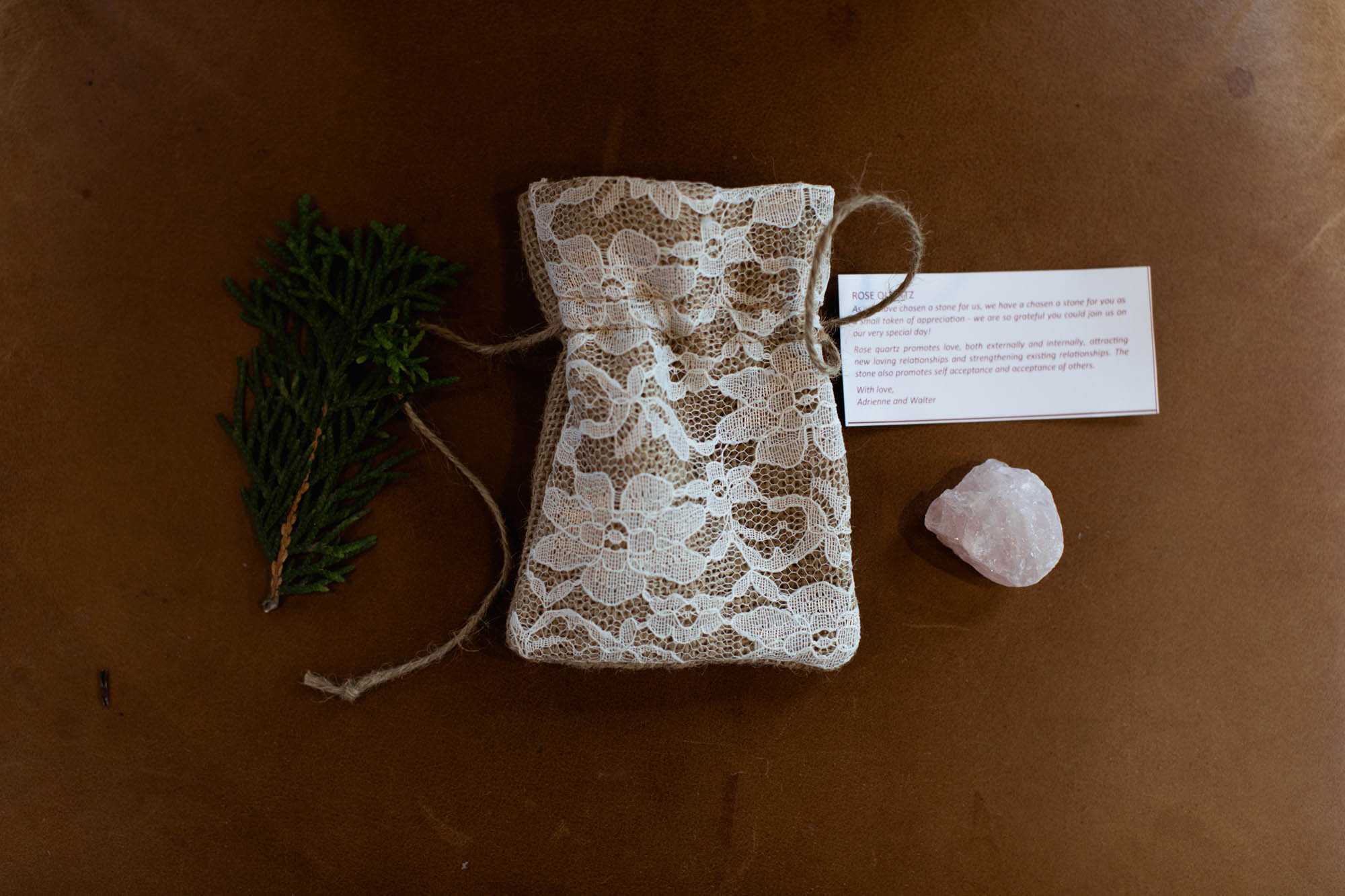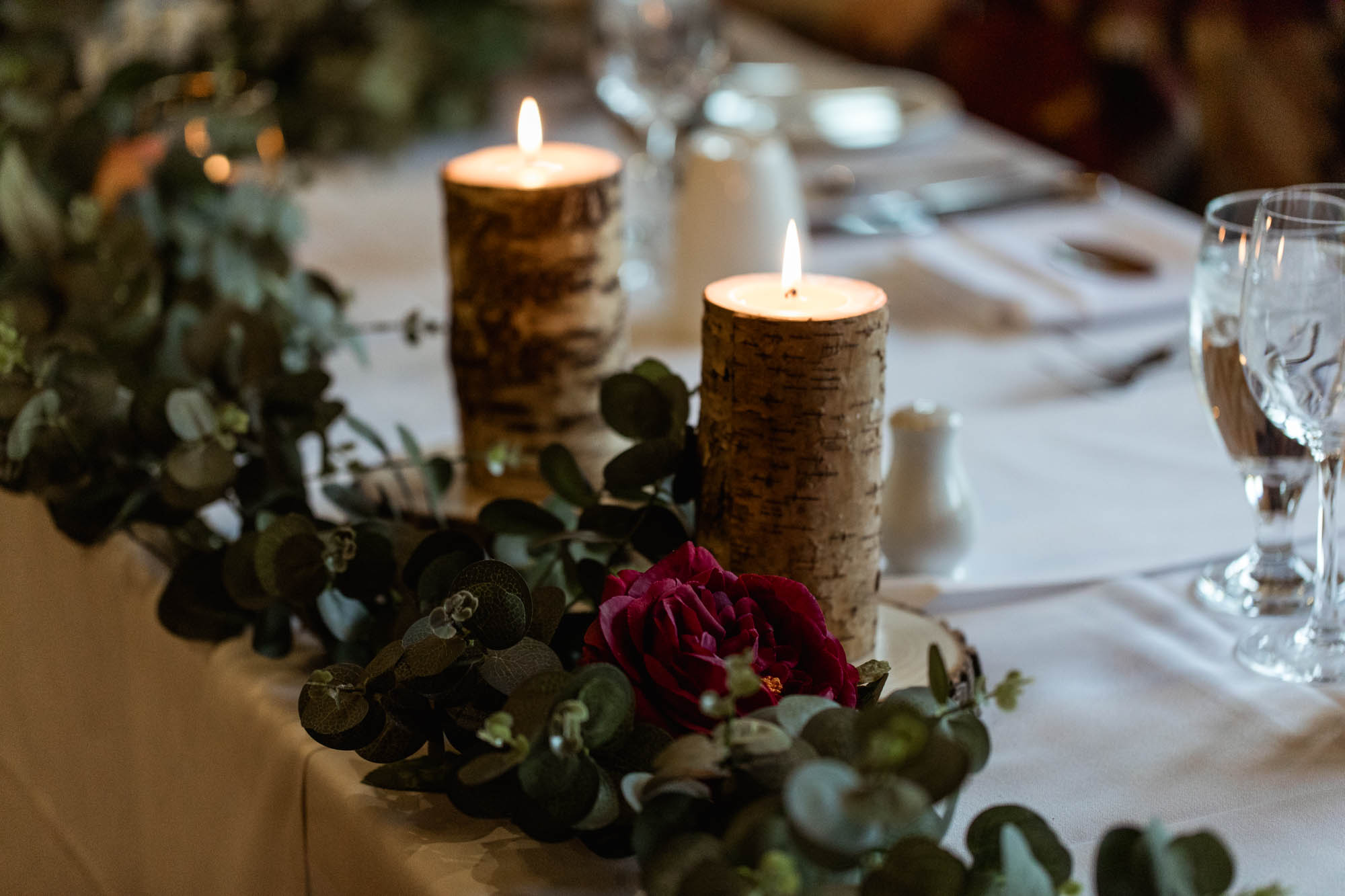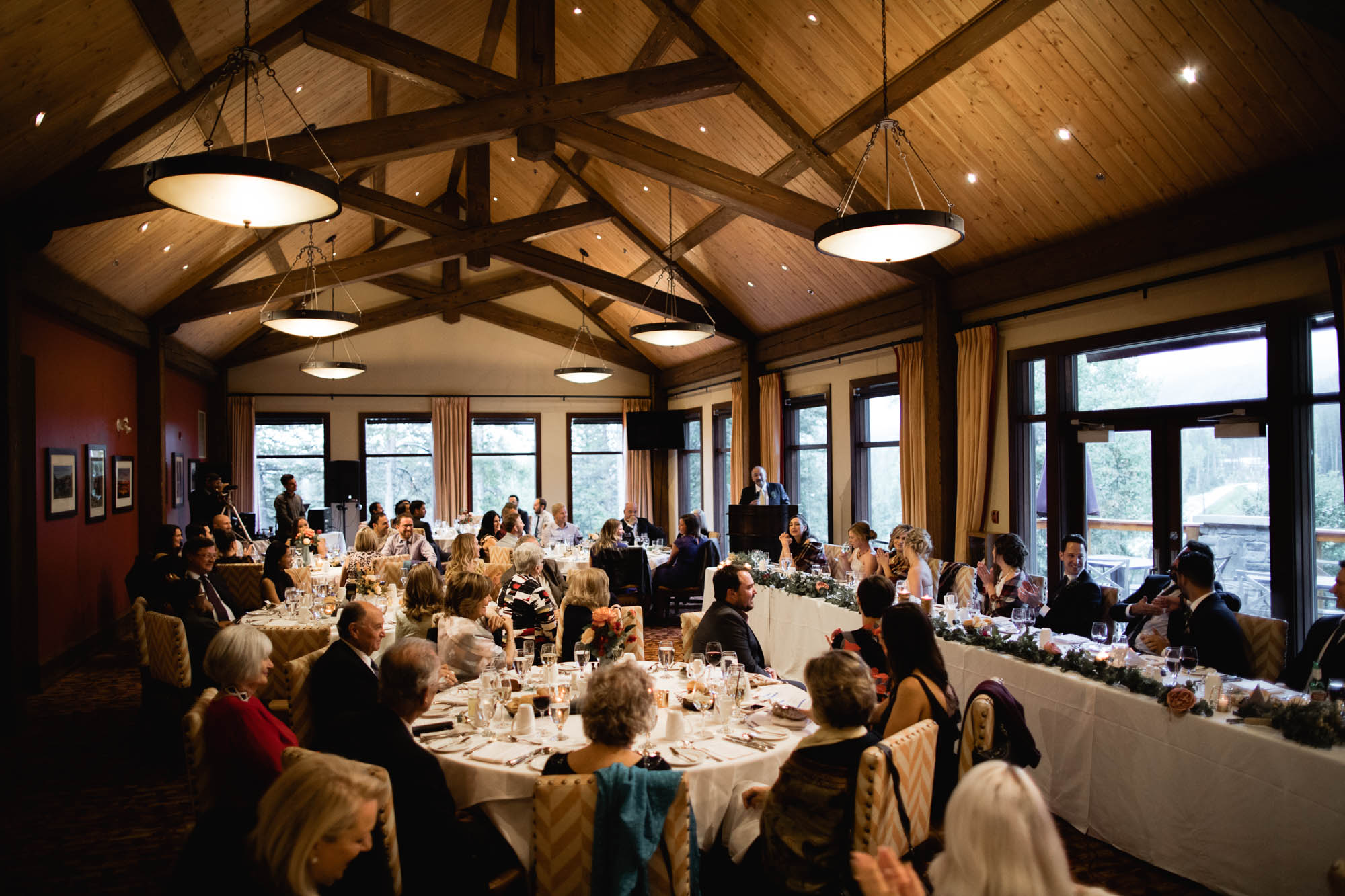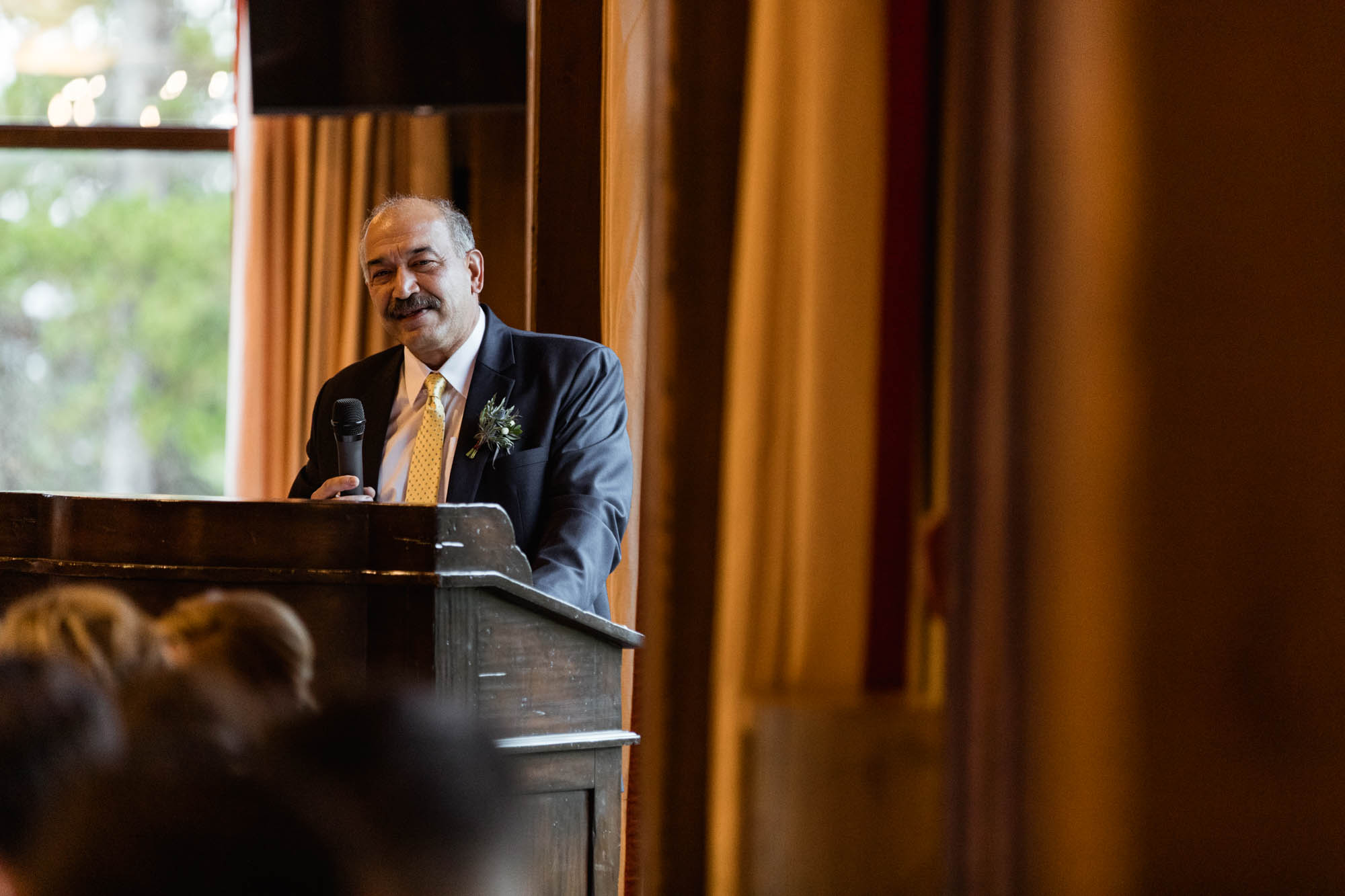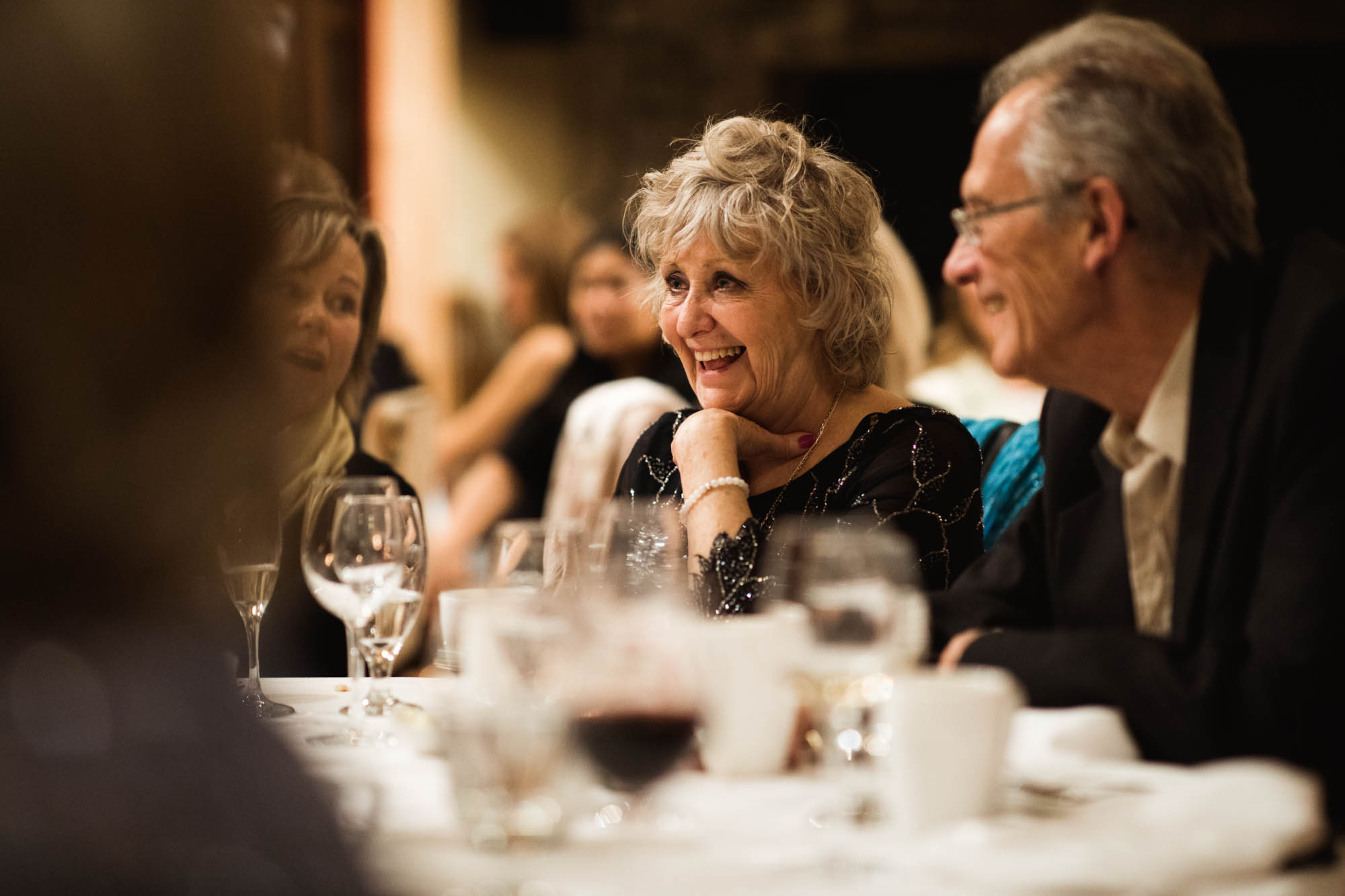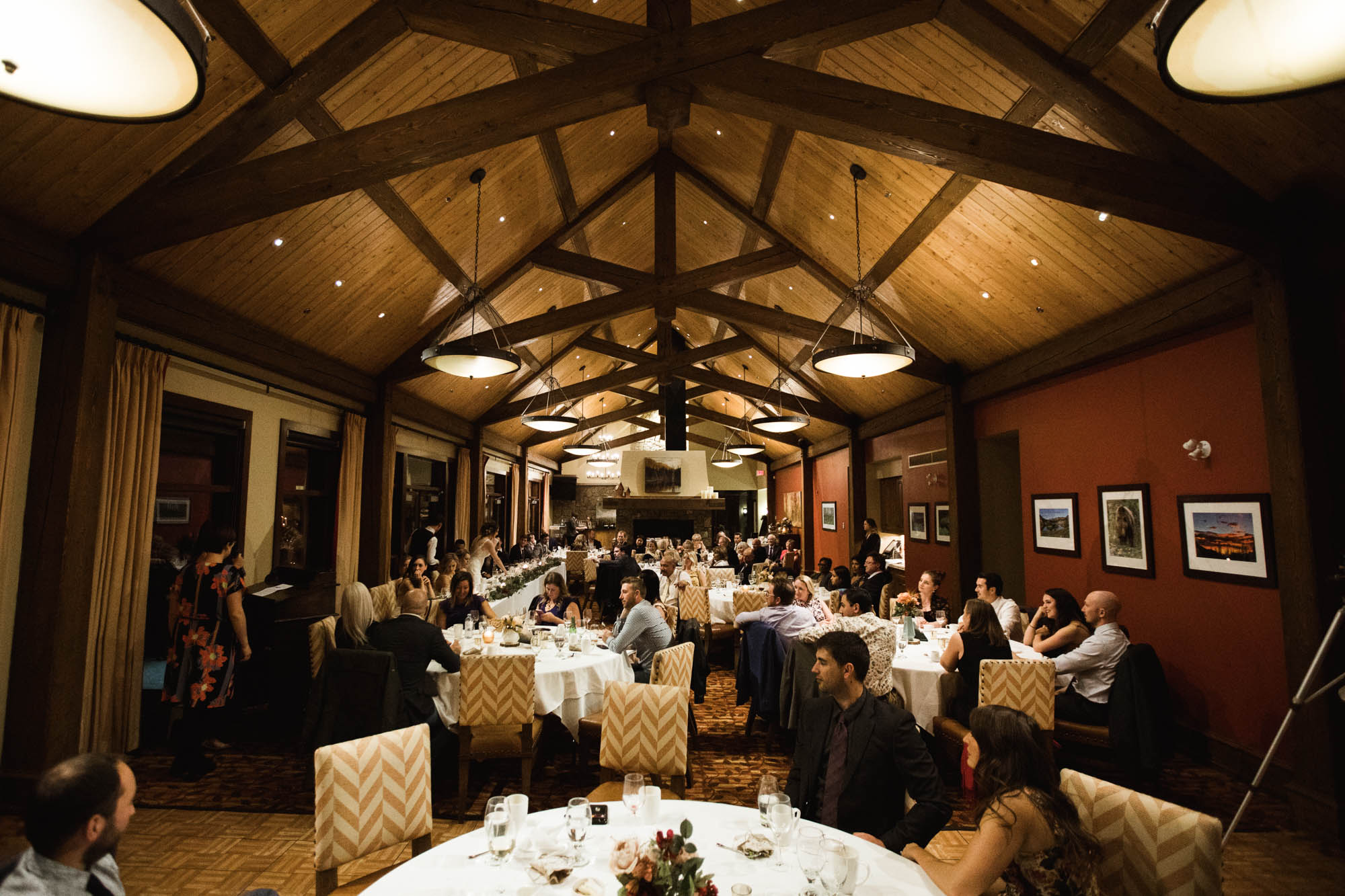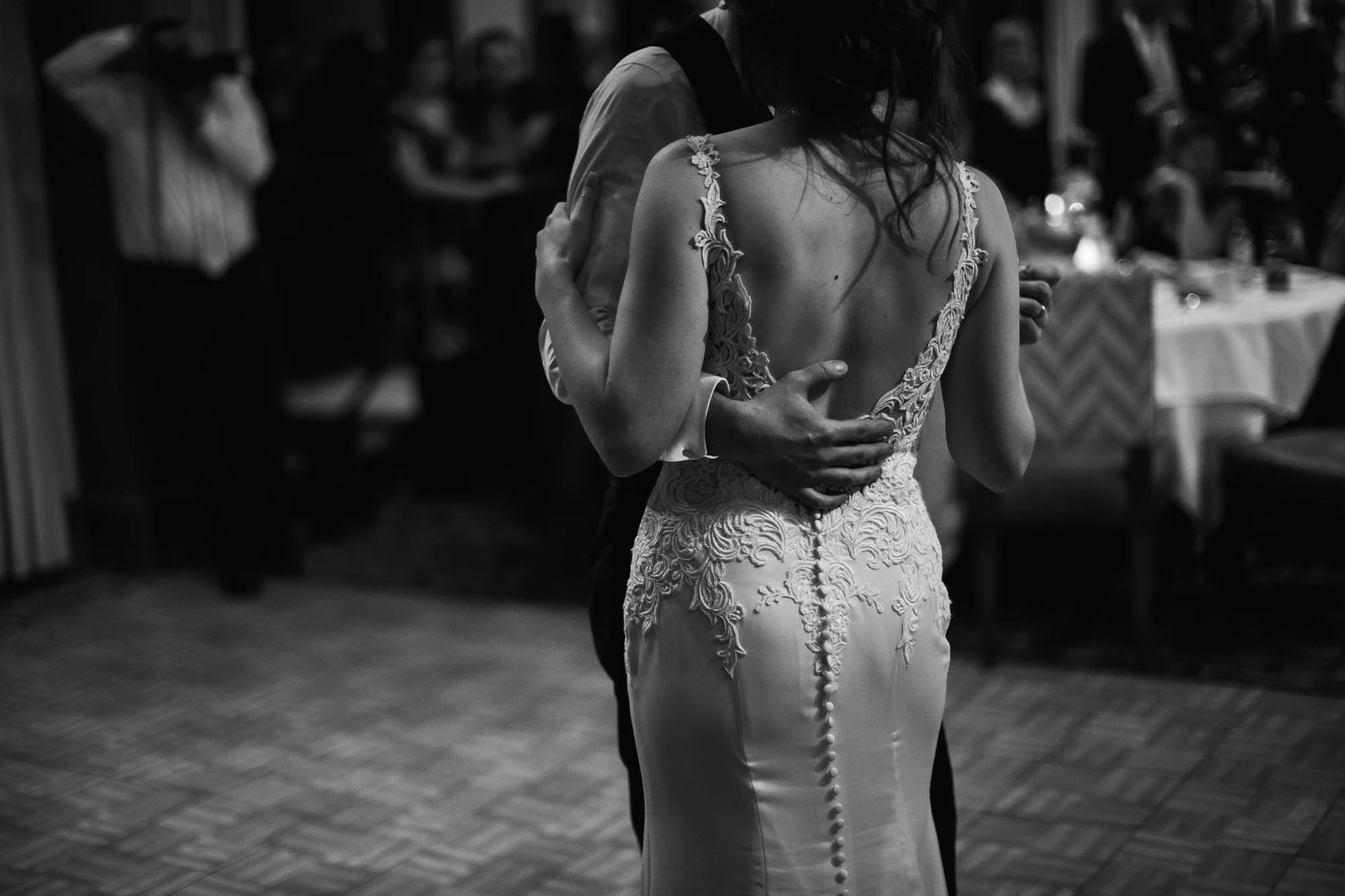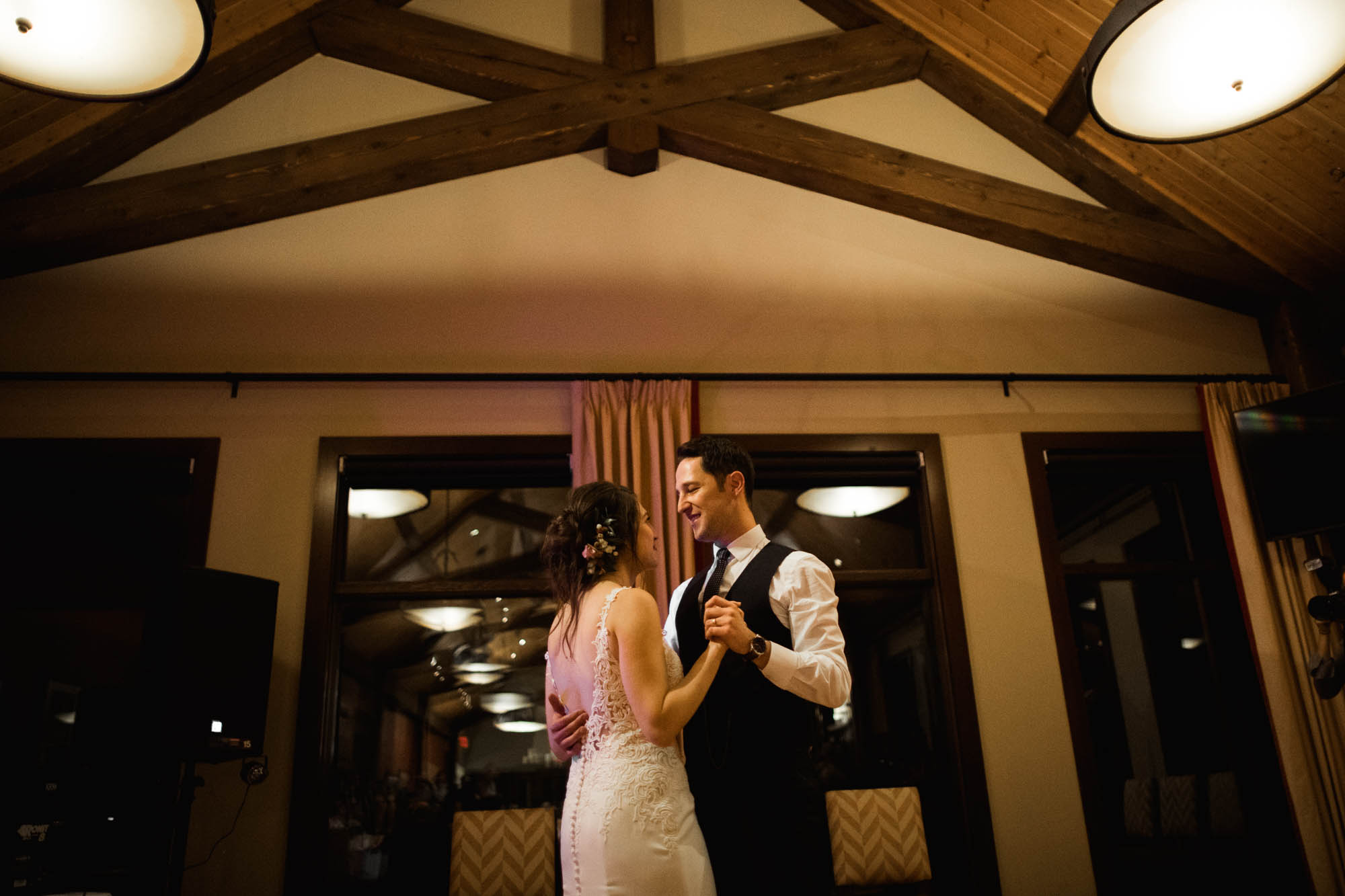 Venue: Stewart Creek Golf and Country Club
Flowers: Willow Flower & Co (bridal bouquet, boutonnières, corsages)
                 bouquets, ceremony urns/ centrepieces, decor florals: Made by bride
Cake: Kake by Darci 
Hair & Make Up: Mountain Beauties
Commissioner: Barbara Parker (Threshold Ceremonies)
Dress: Novia Mia
Suits: Indochino 
Welcome Signage: Love Built YYC