Calgary Wedding Photographer
Tia & Alex
Tia and Alex had the most beautiful day for their Rocking R Ranch Wedding, just outside of Calgary. They couldn't have picked a better place to spend the Canada Day long weekend! Surrounded by Tia and Alex's closest family and friends, it was an amazing day all around.
Rocking R Ranch Wedding
This is the first time we had been to Strathmore for a wedding. The landscape is beautiful as you drive east of Calgary. The land opens up and there are green fields and ranches as far as the eye can see. As you drive through the gates of this property you can see why they made it into a wedding venue. Perched up on a hill overlooking the land, this property has everything you could want for a country wedding. The ceremony site it set under a big beautiful tree in an open field to set with chairs for your guests. The reception site is a big beautiful tent filling the room with natural light and surrounded by an outside patio, perfect for enjoying cocktails at sunset. 
Their Story
We first met Tia and Alex for their  Kananaskis Engagement Session in the mountains last year and immediatly loved them! These two adventure-loving humans were so easy to get along with and we had such an amazing time hiking to the top of a mountain with them for some epic photos. Alex is from the UK and met here in Canada so we had a lot in common from the start. The wedding was a good mix of Brits and Canadians which made for a great party. Their wedding spent enjoying the summer sun was one to remember and we feel so lucky that our job allows us to meet such amazing people on the daily. Congratulations Tia and Alex!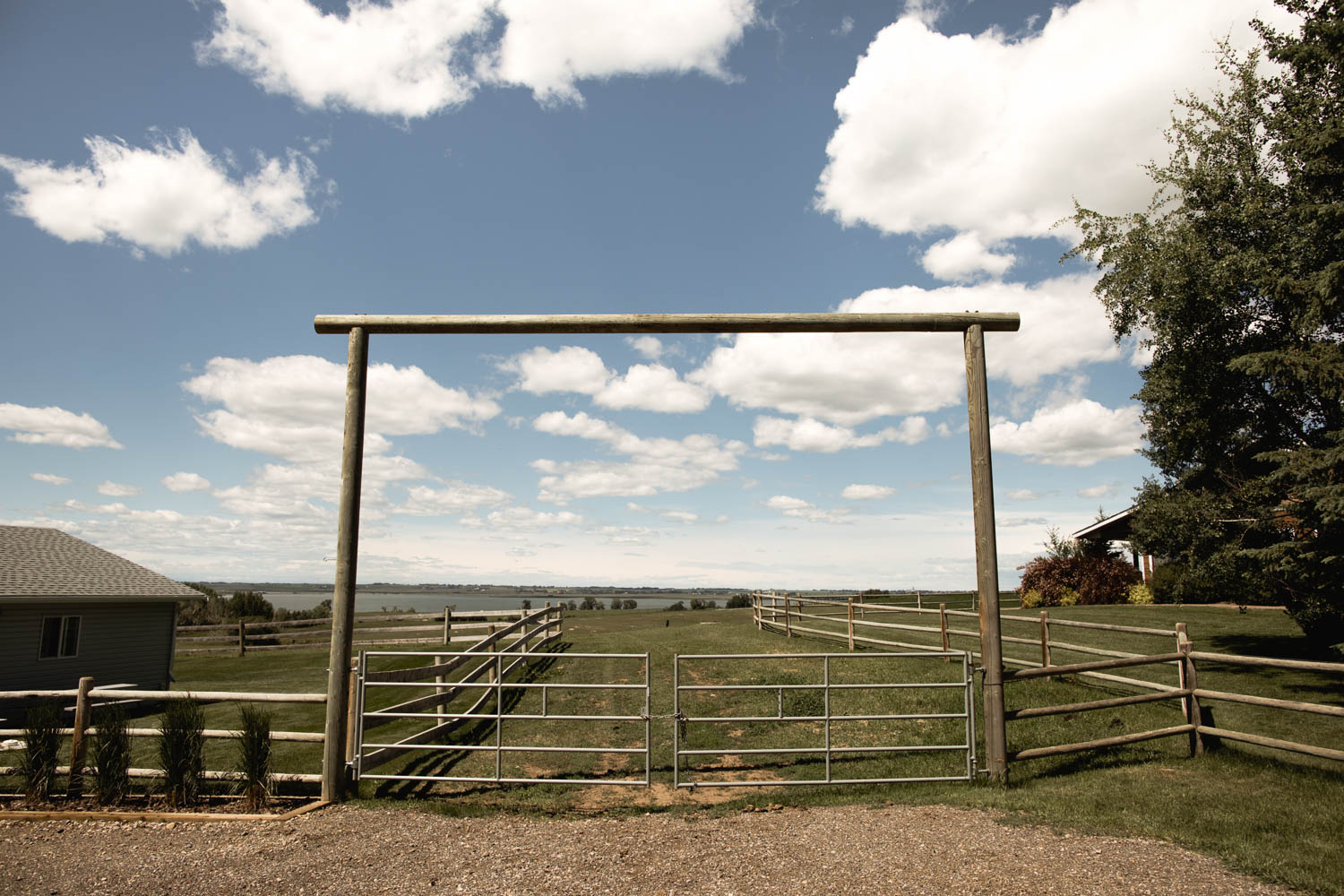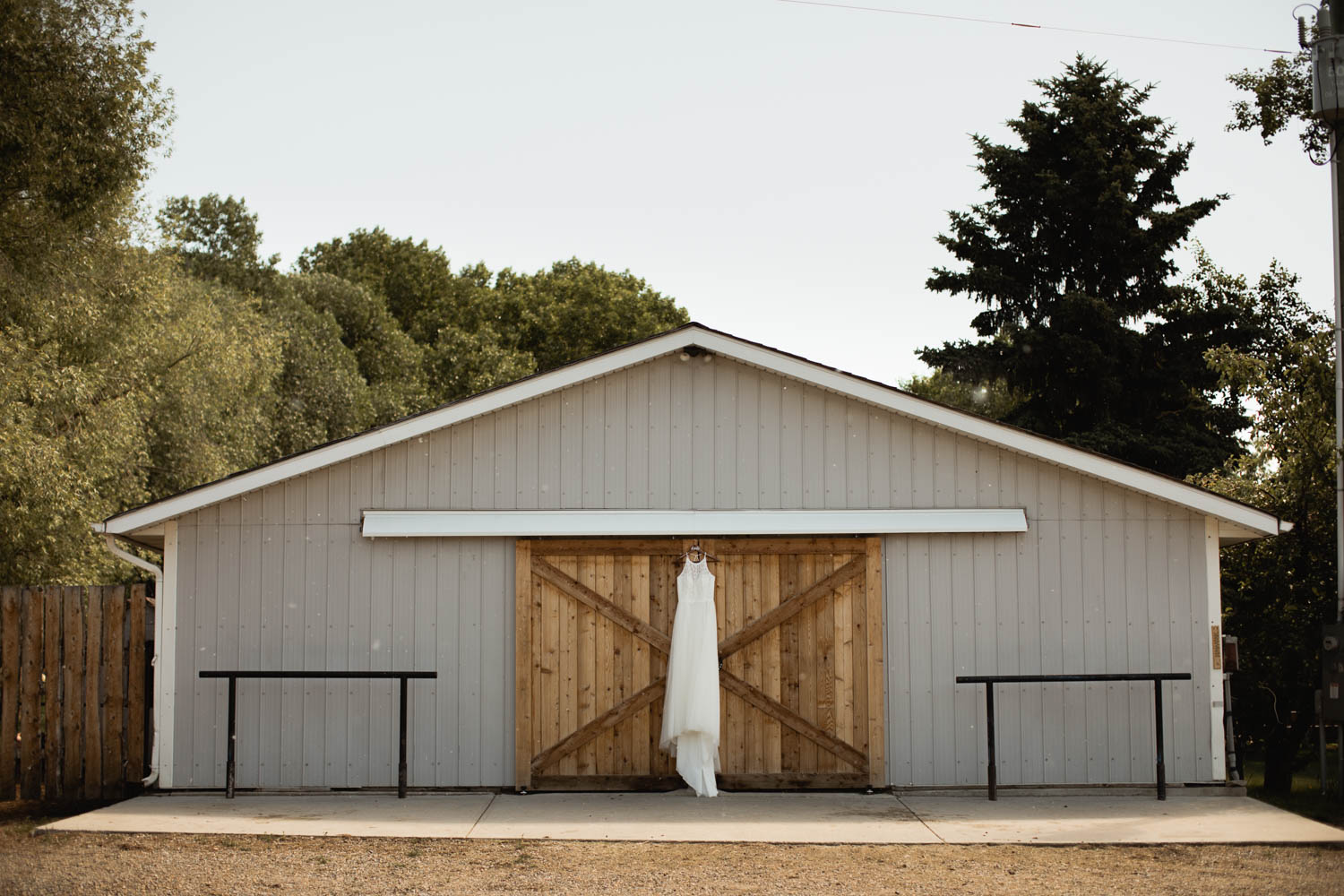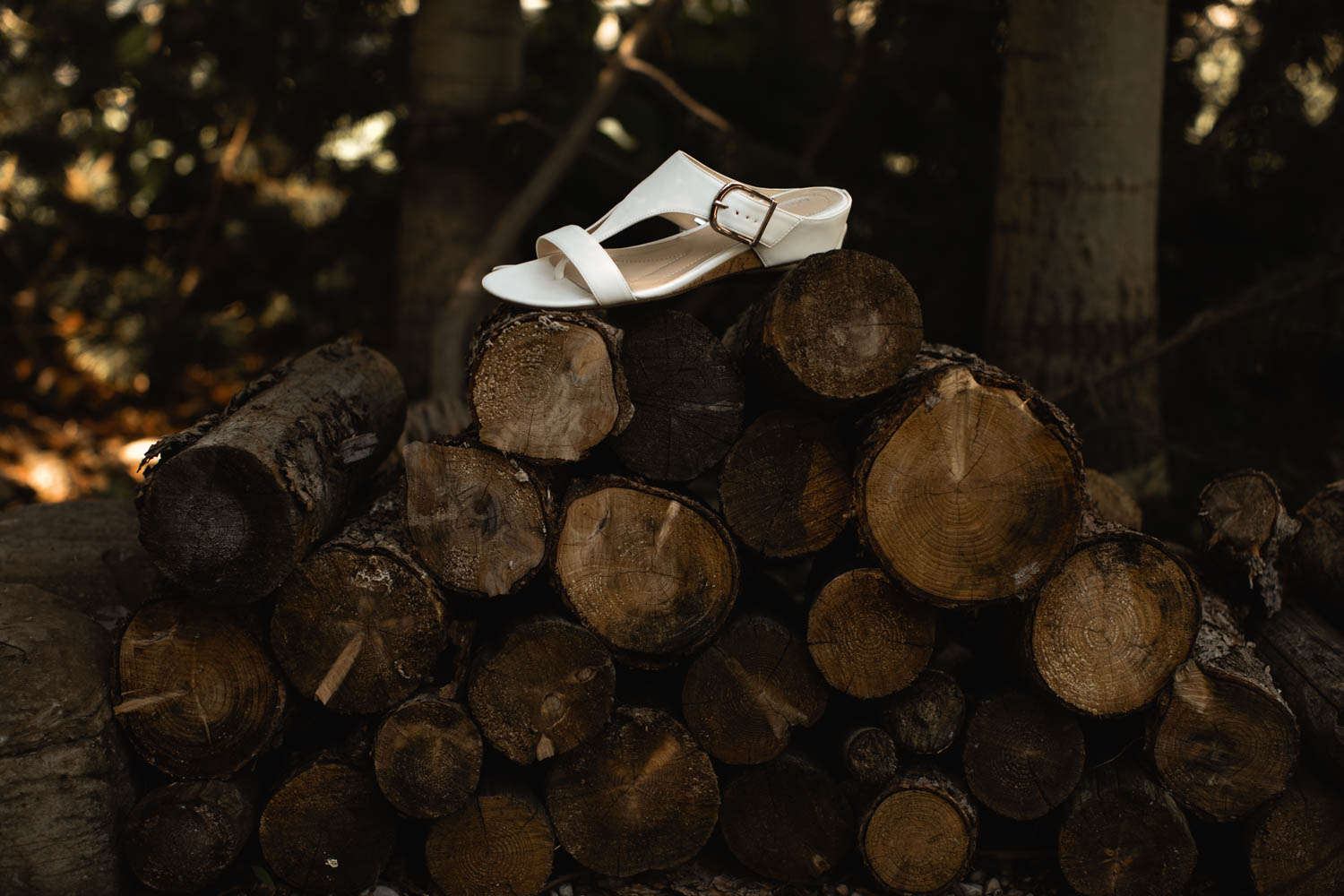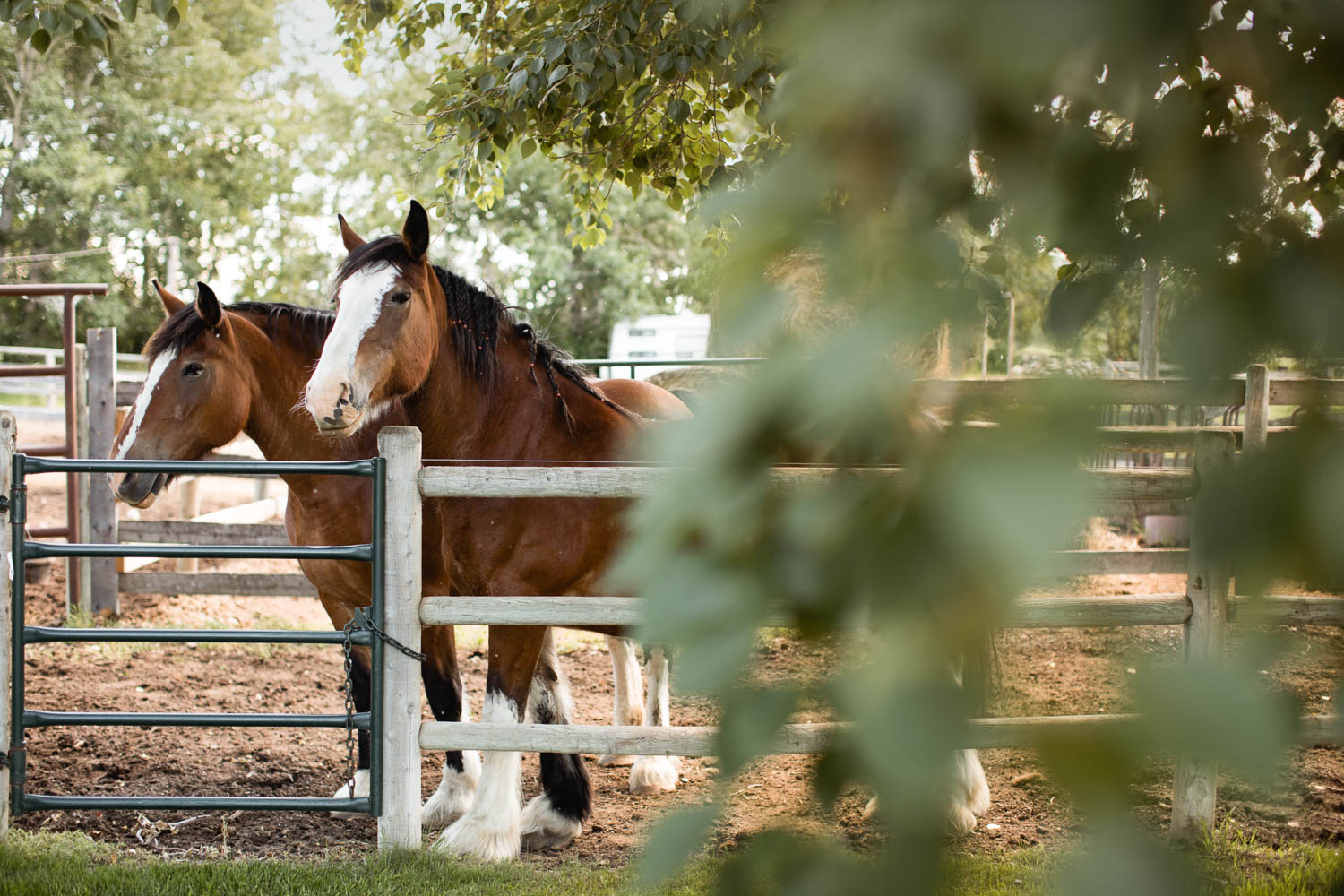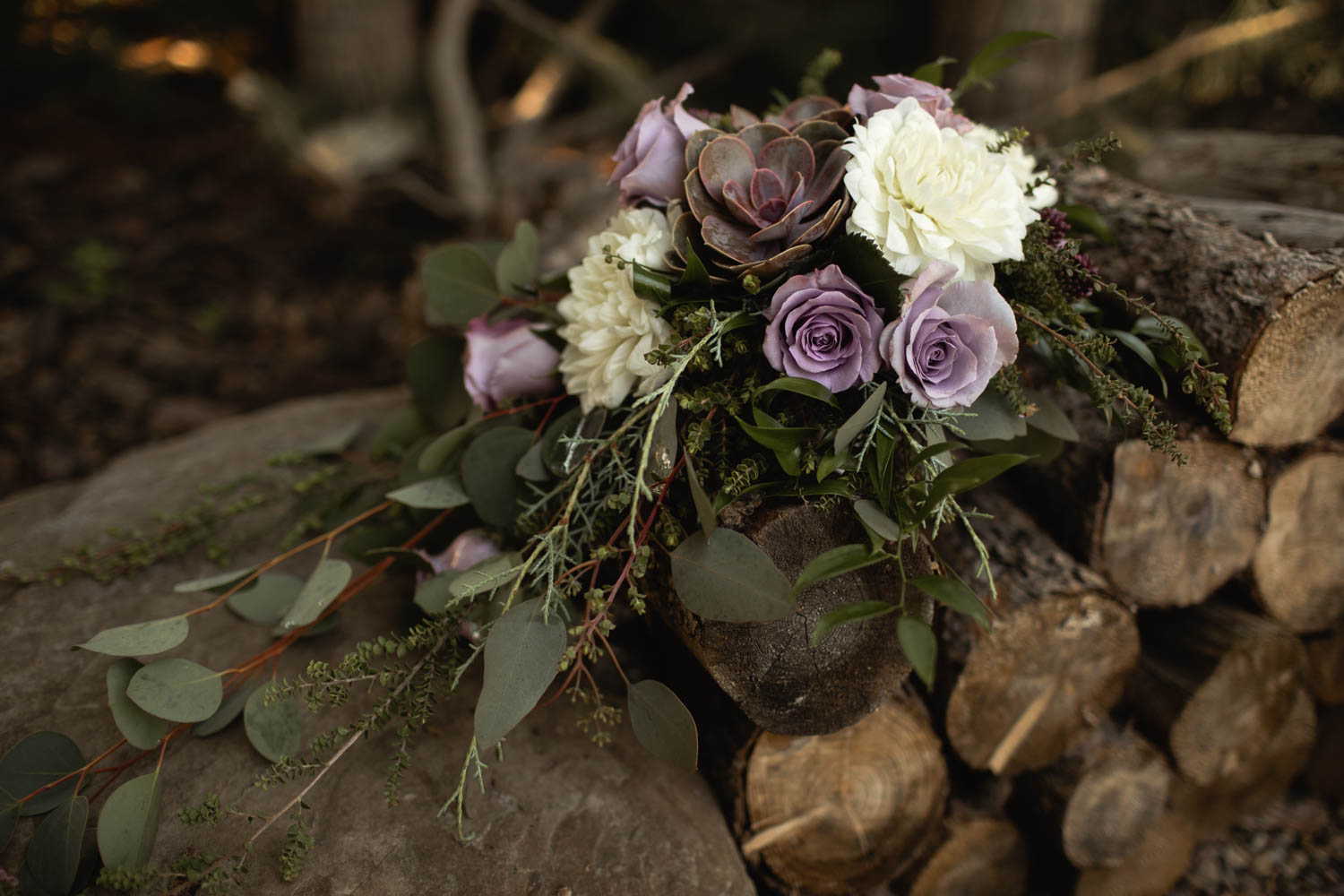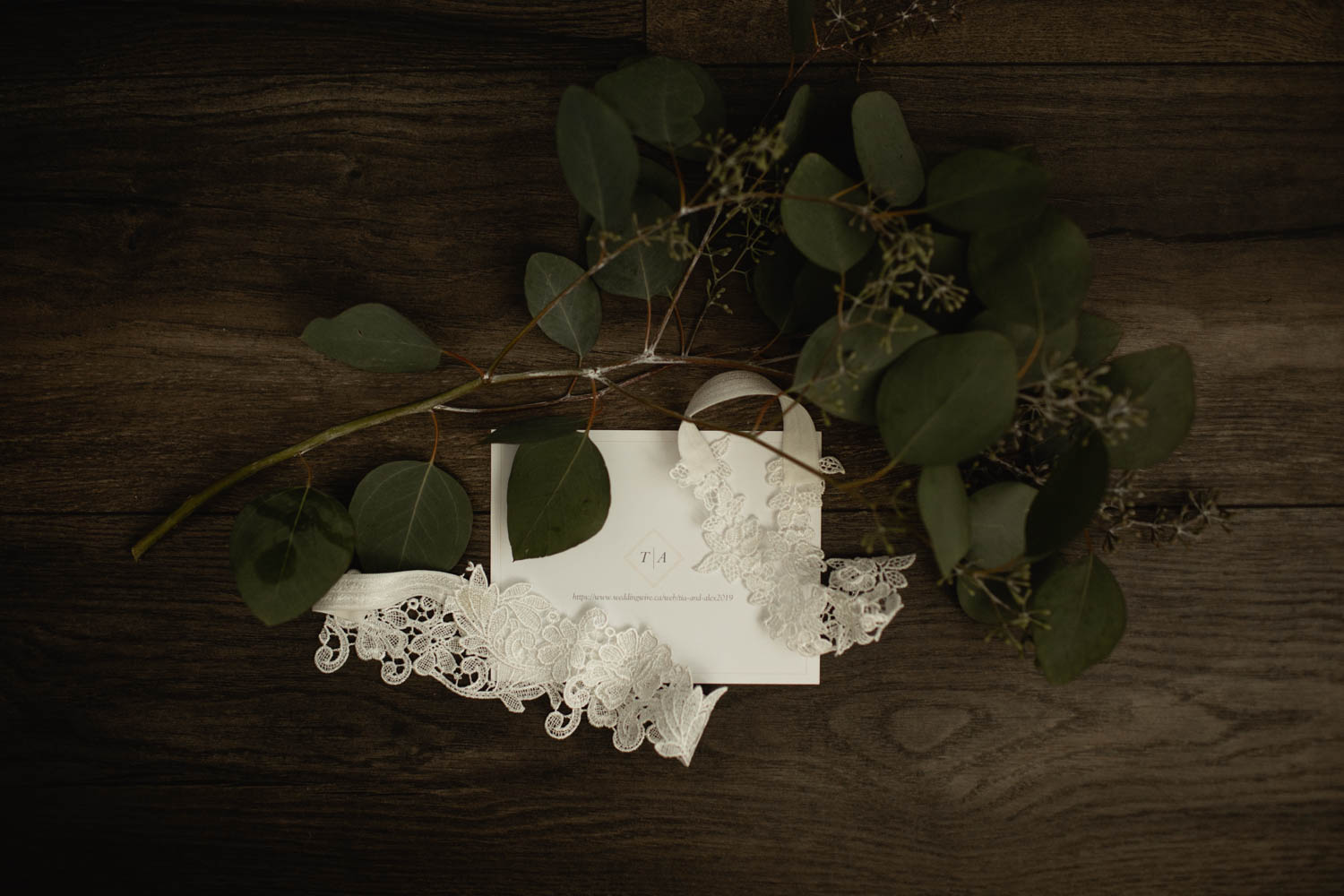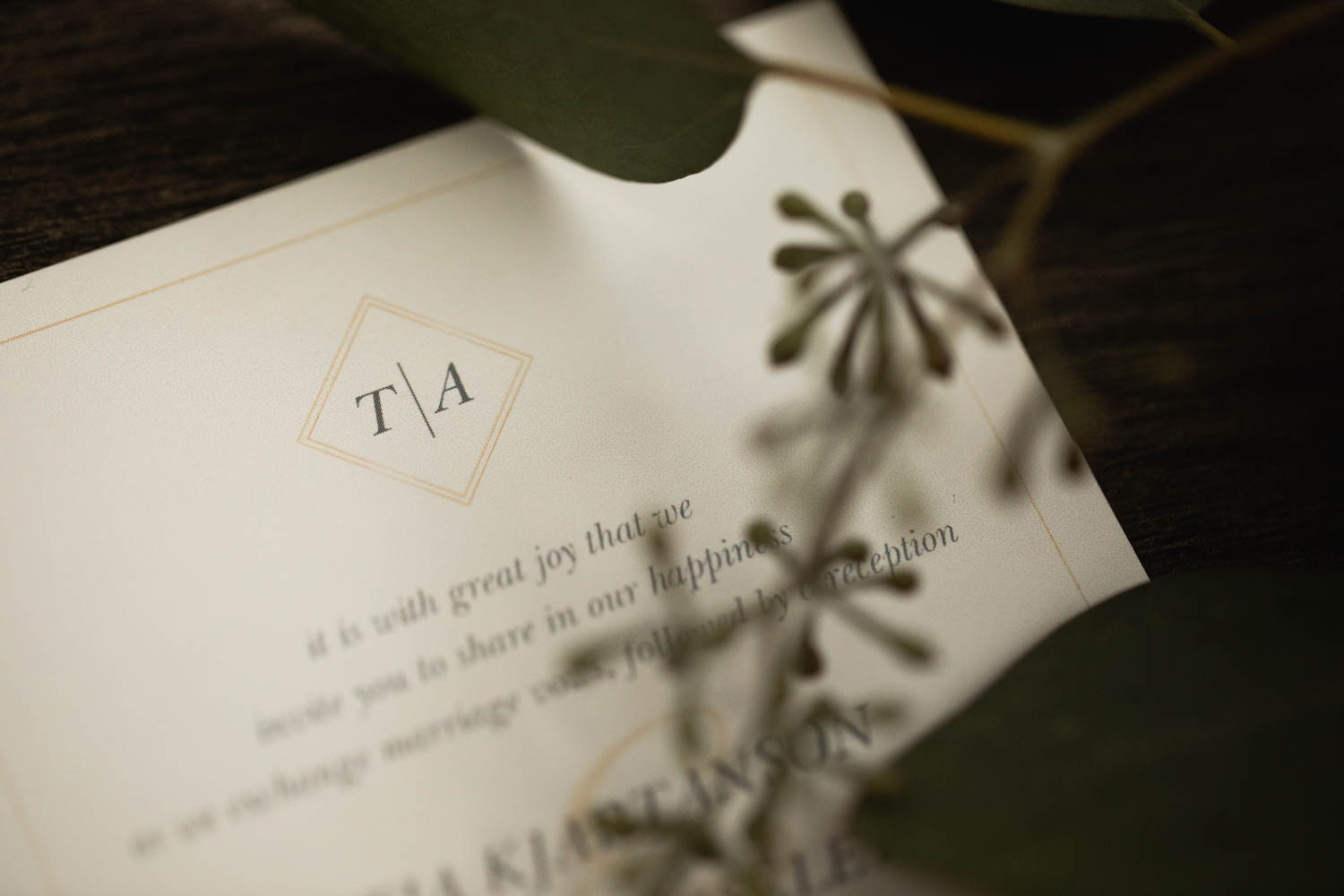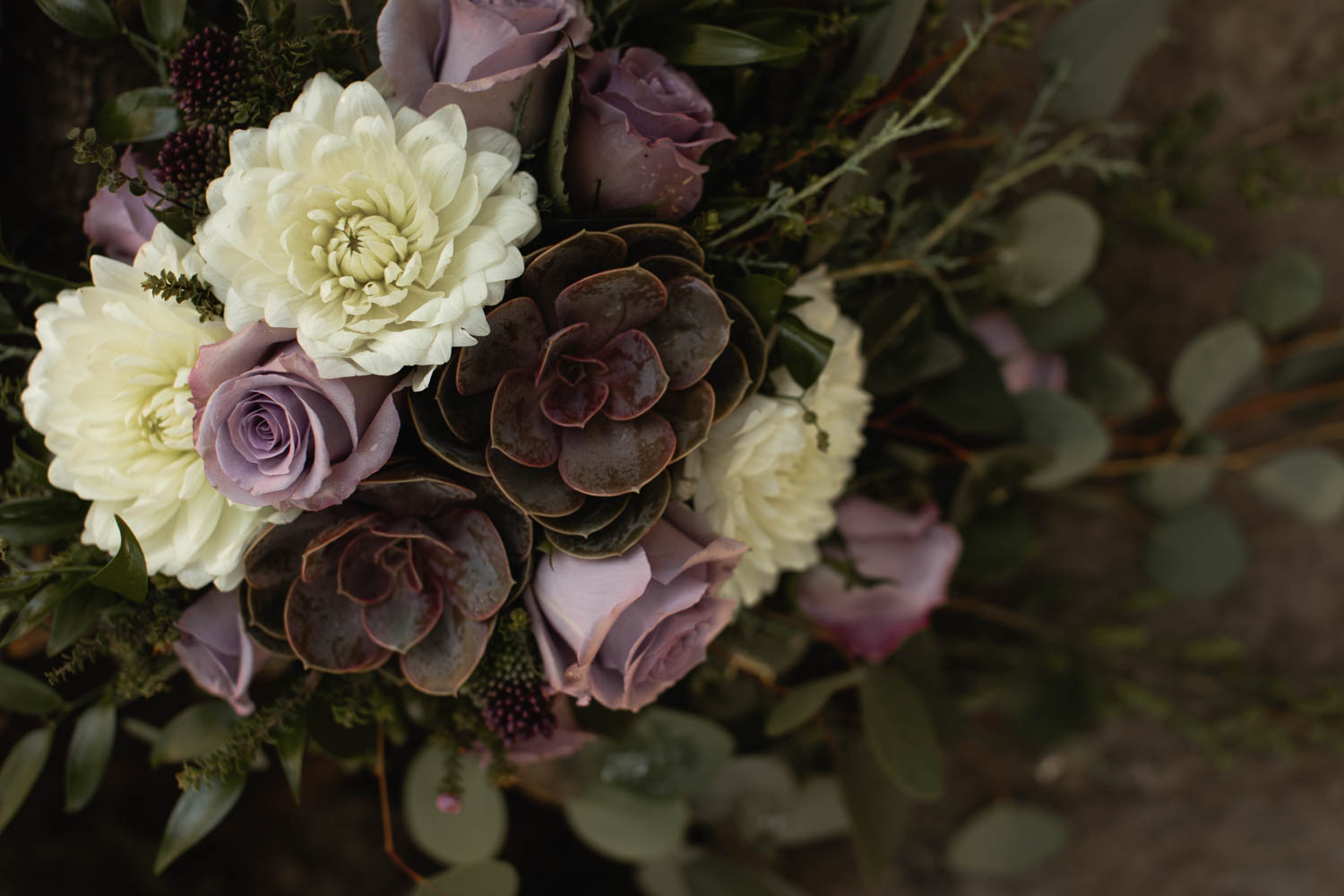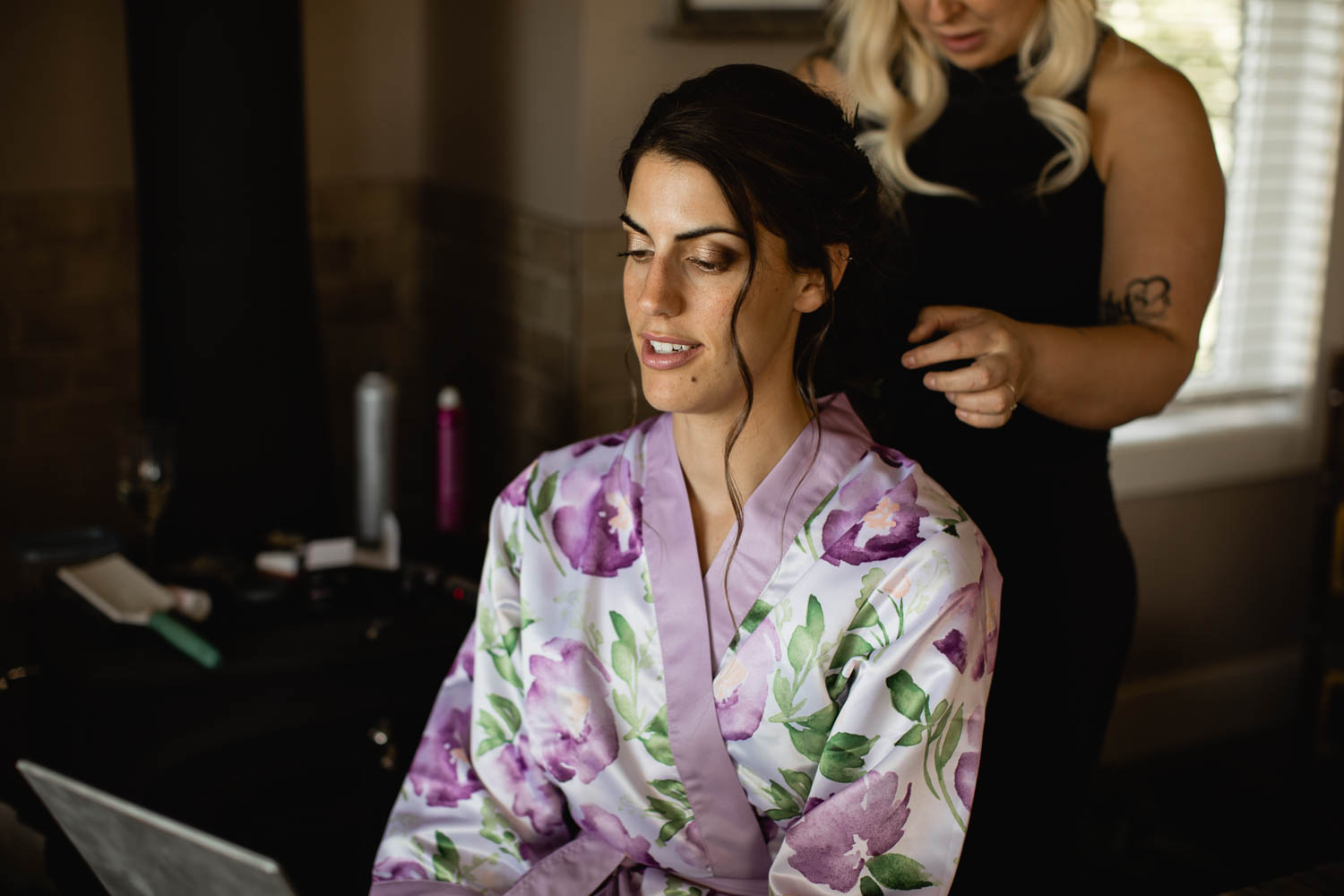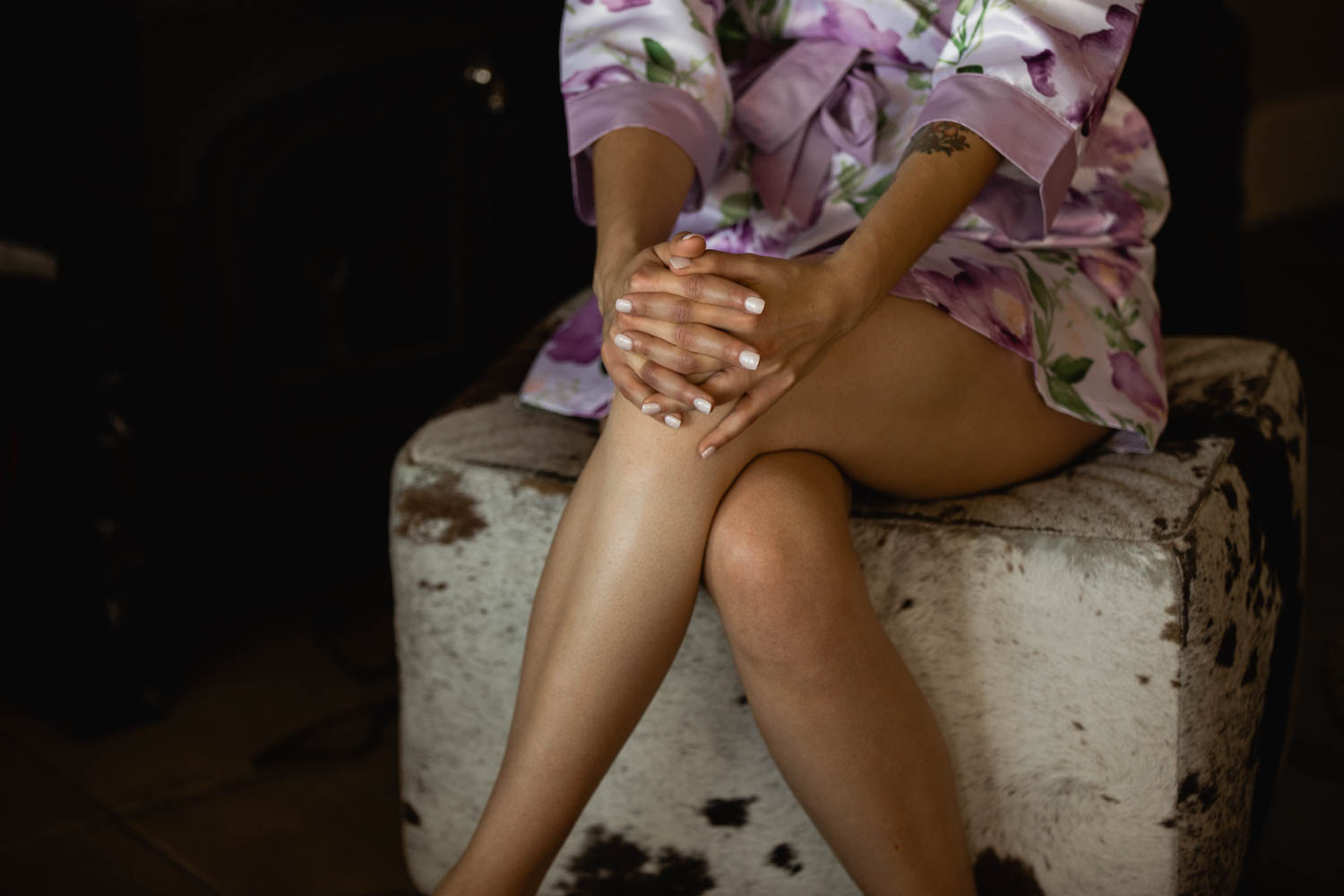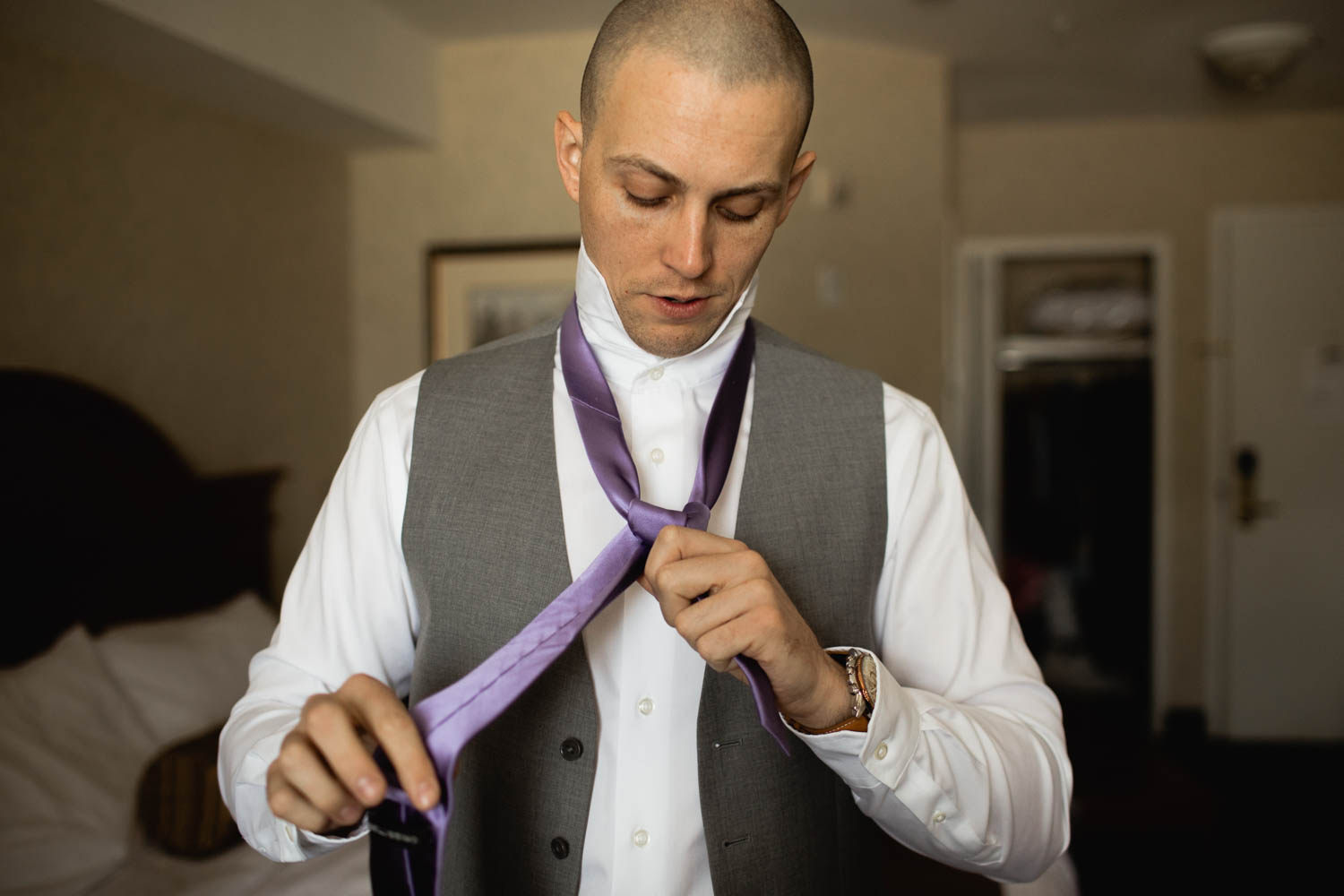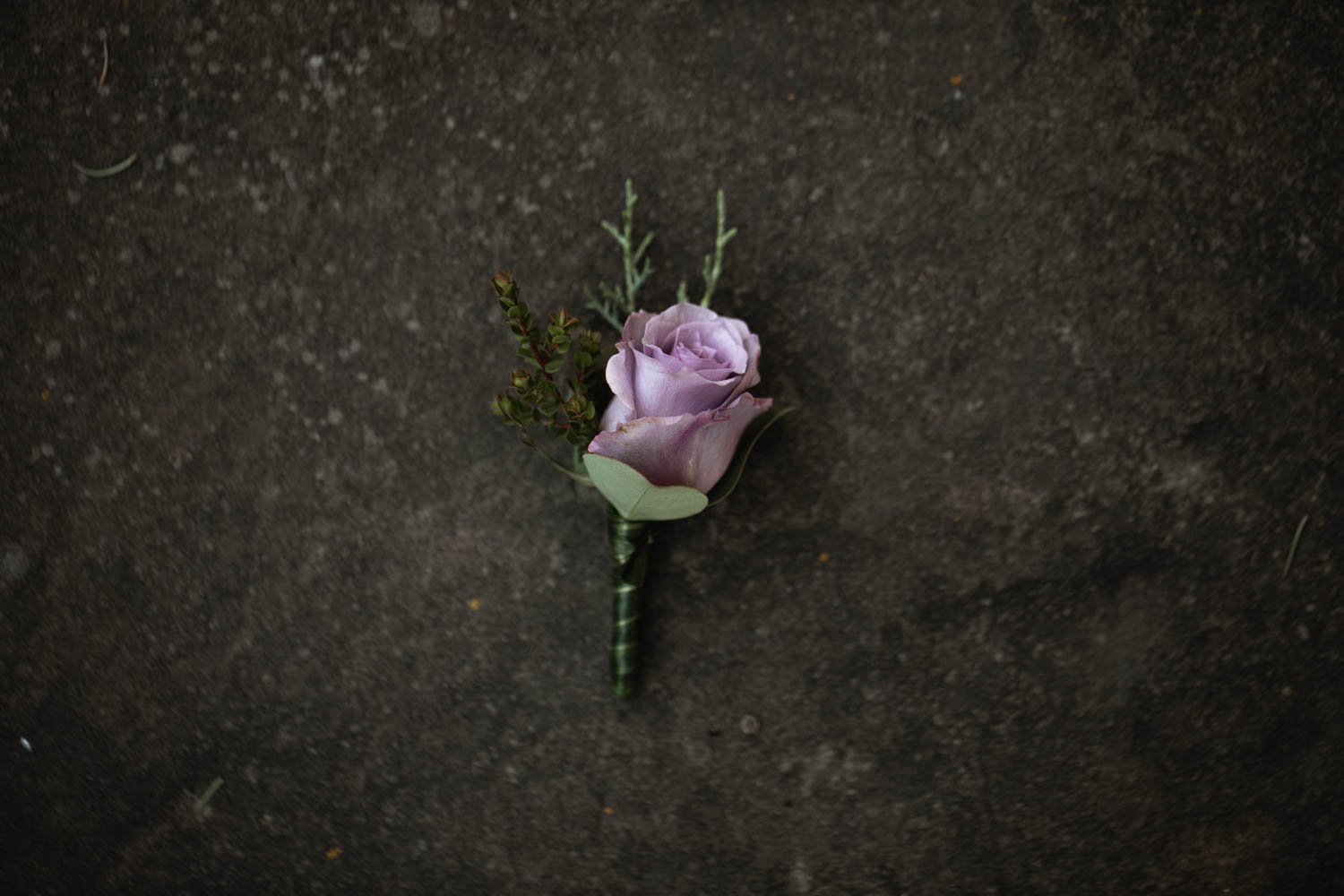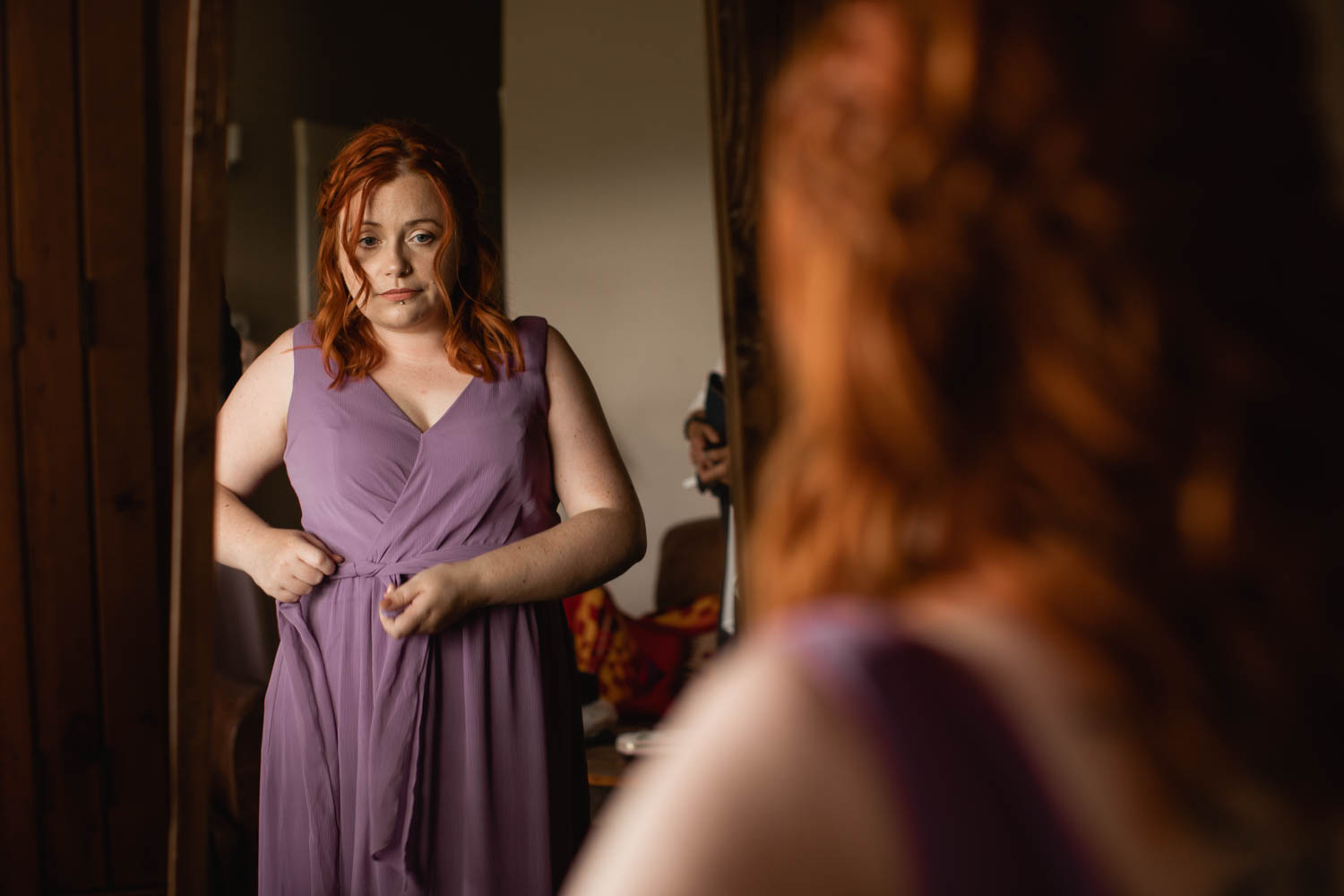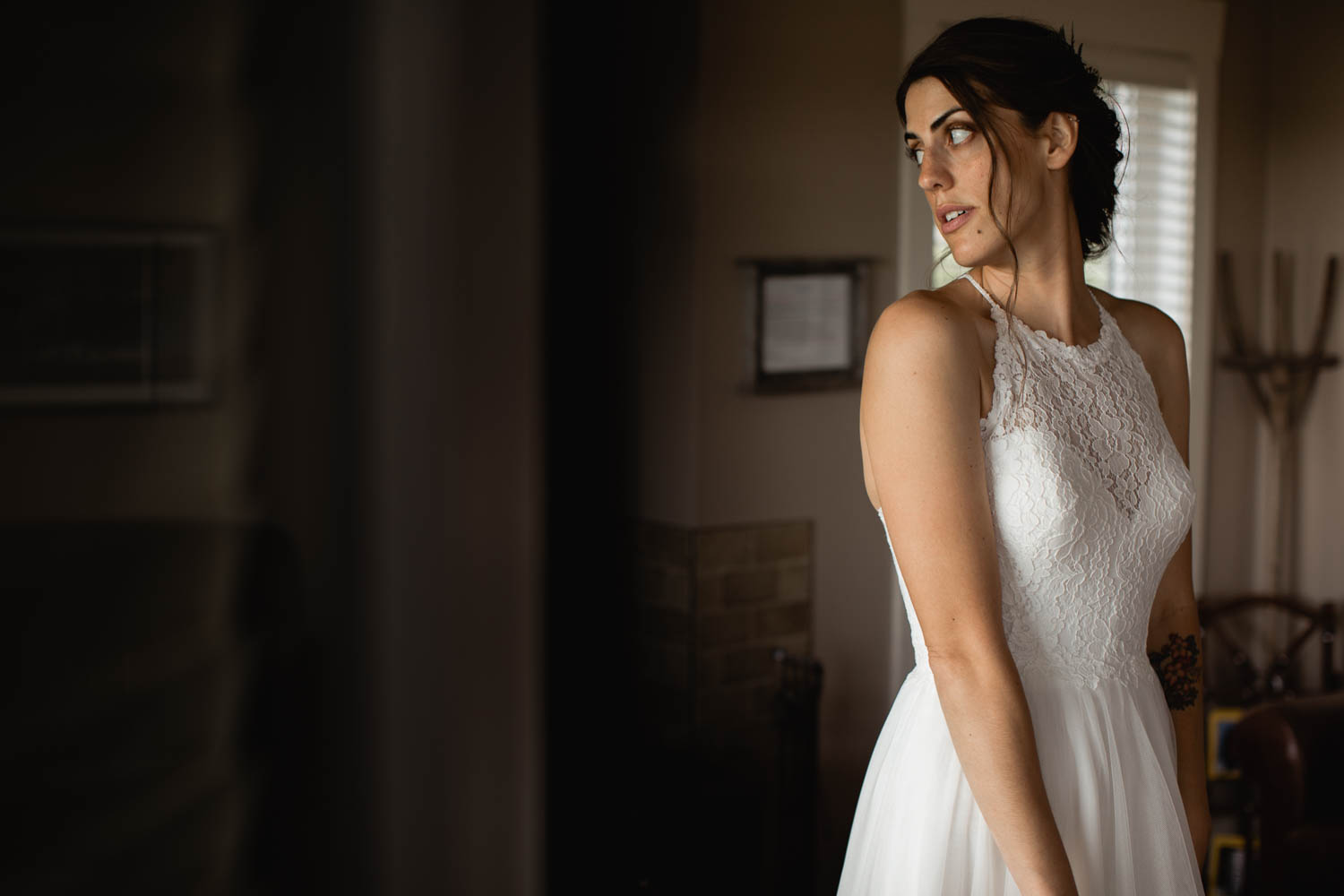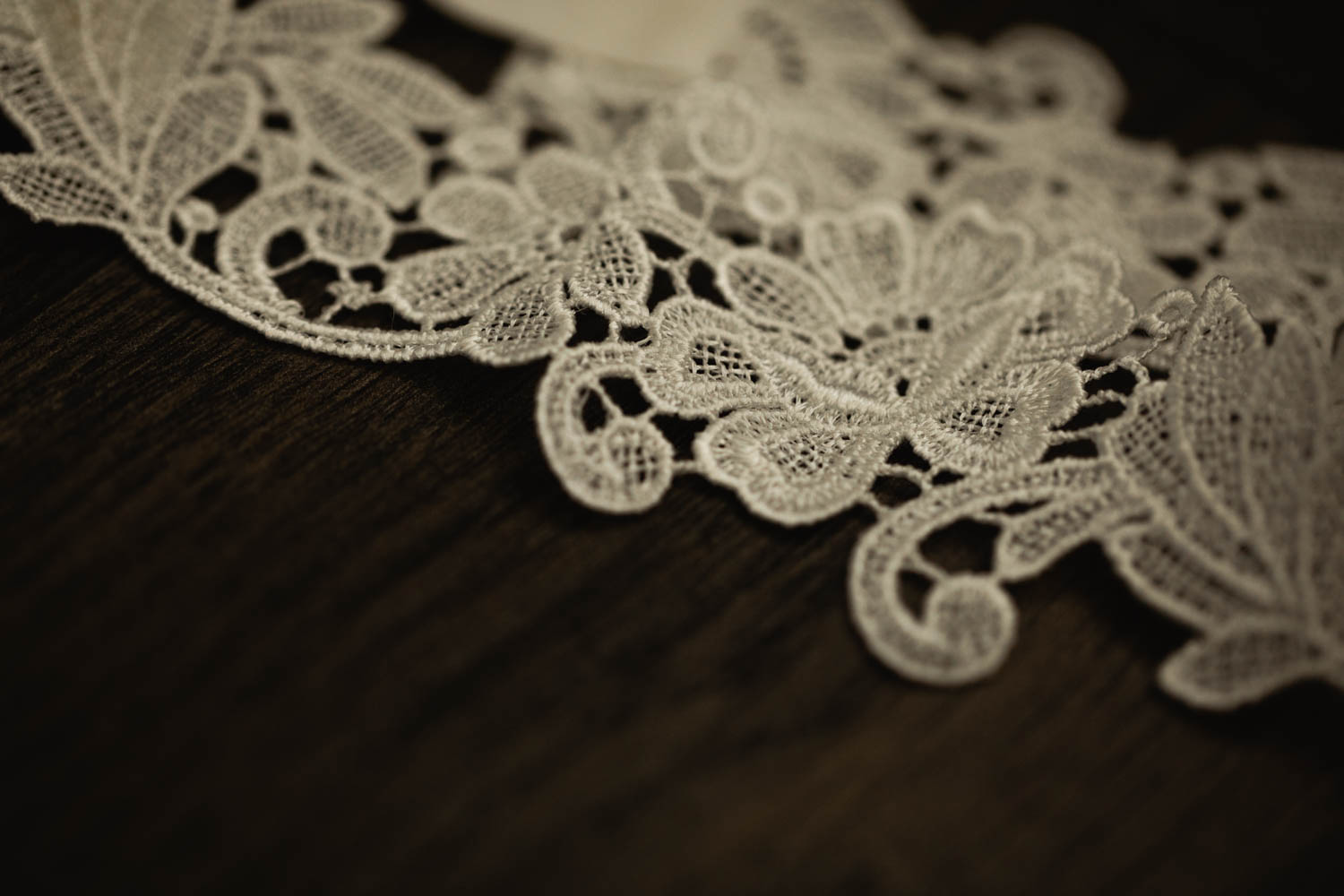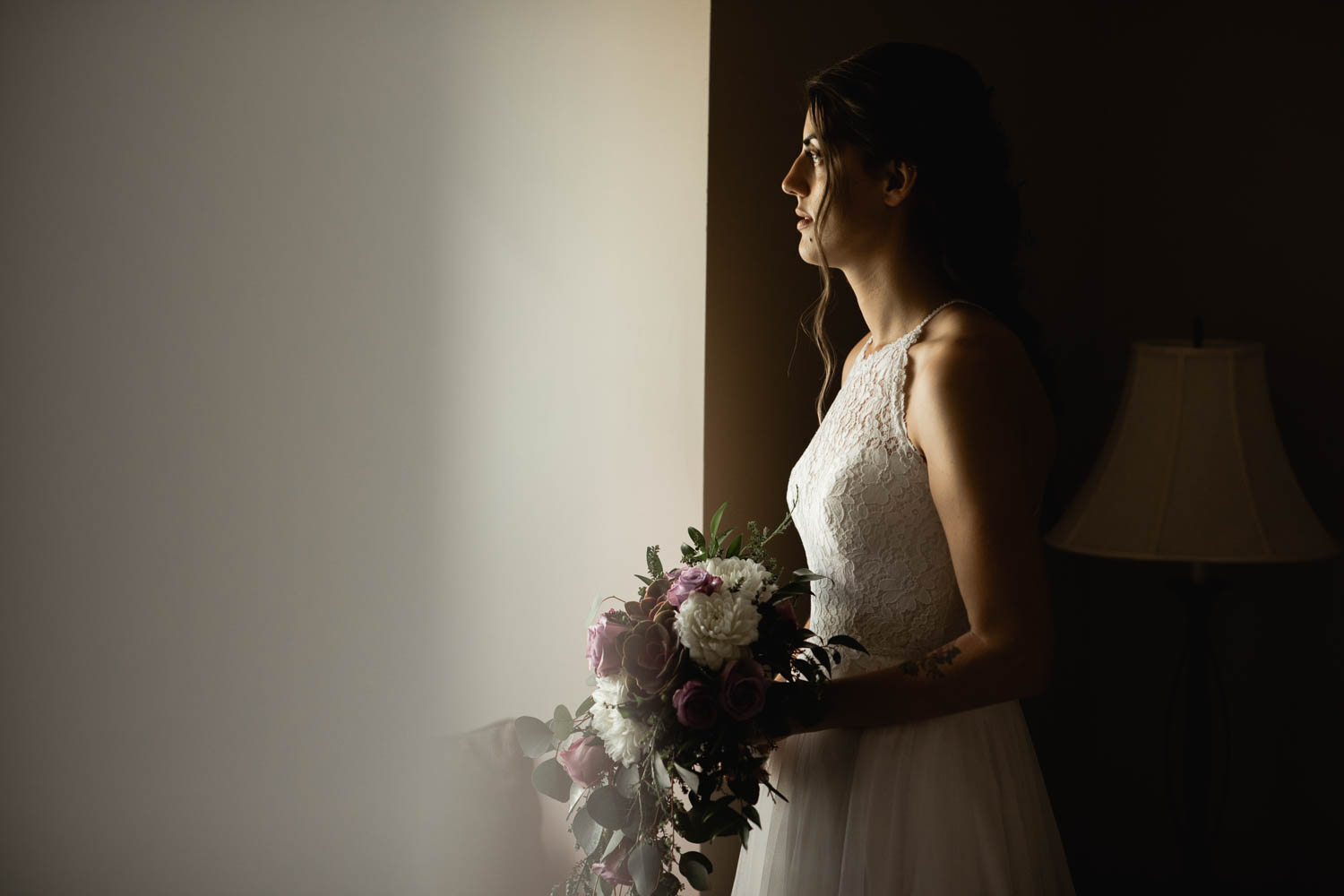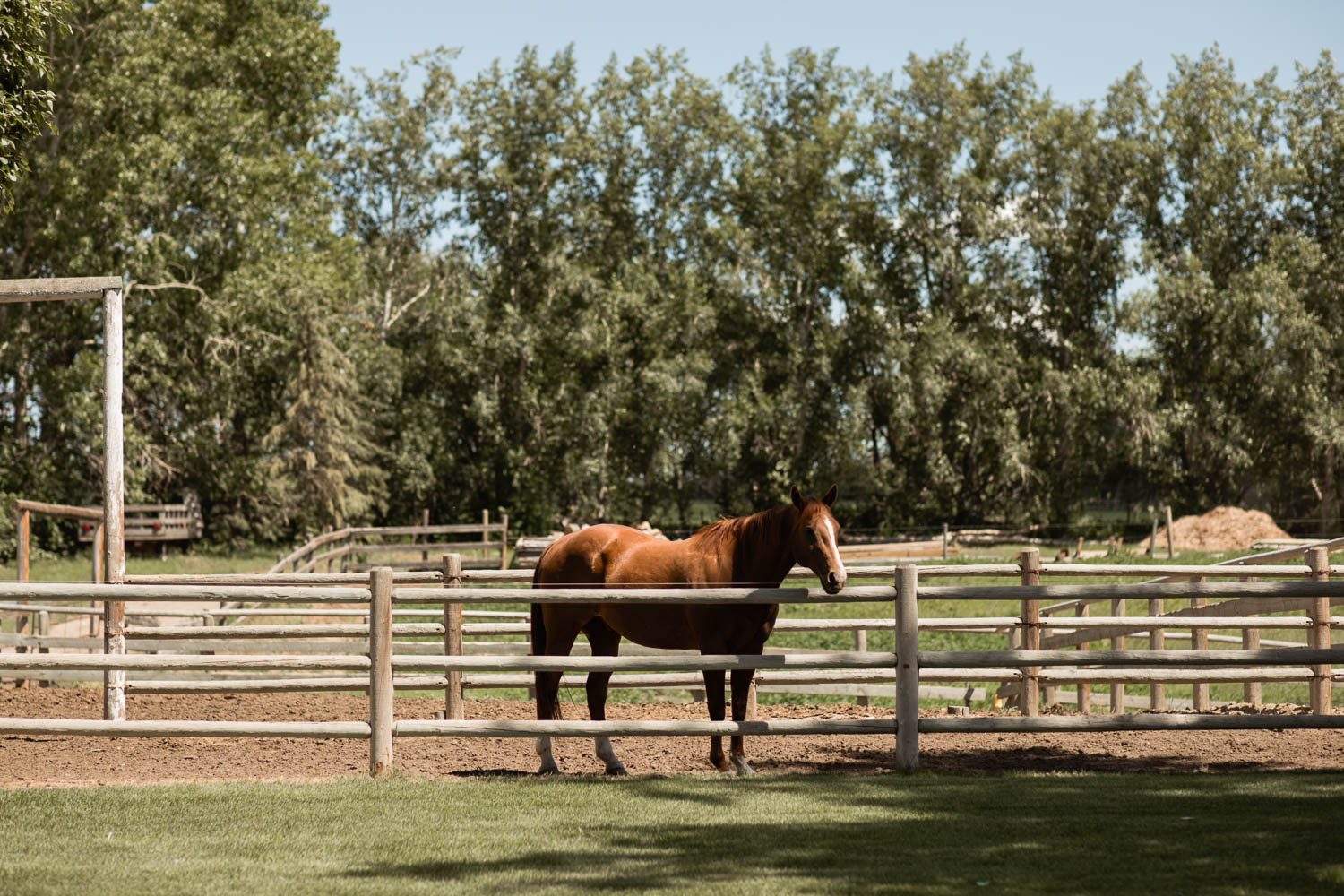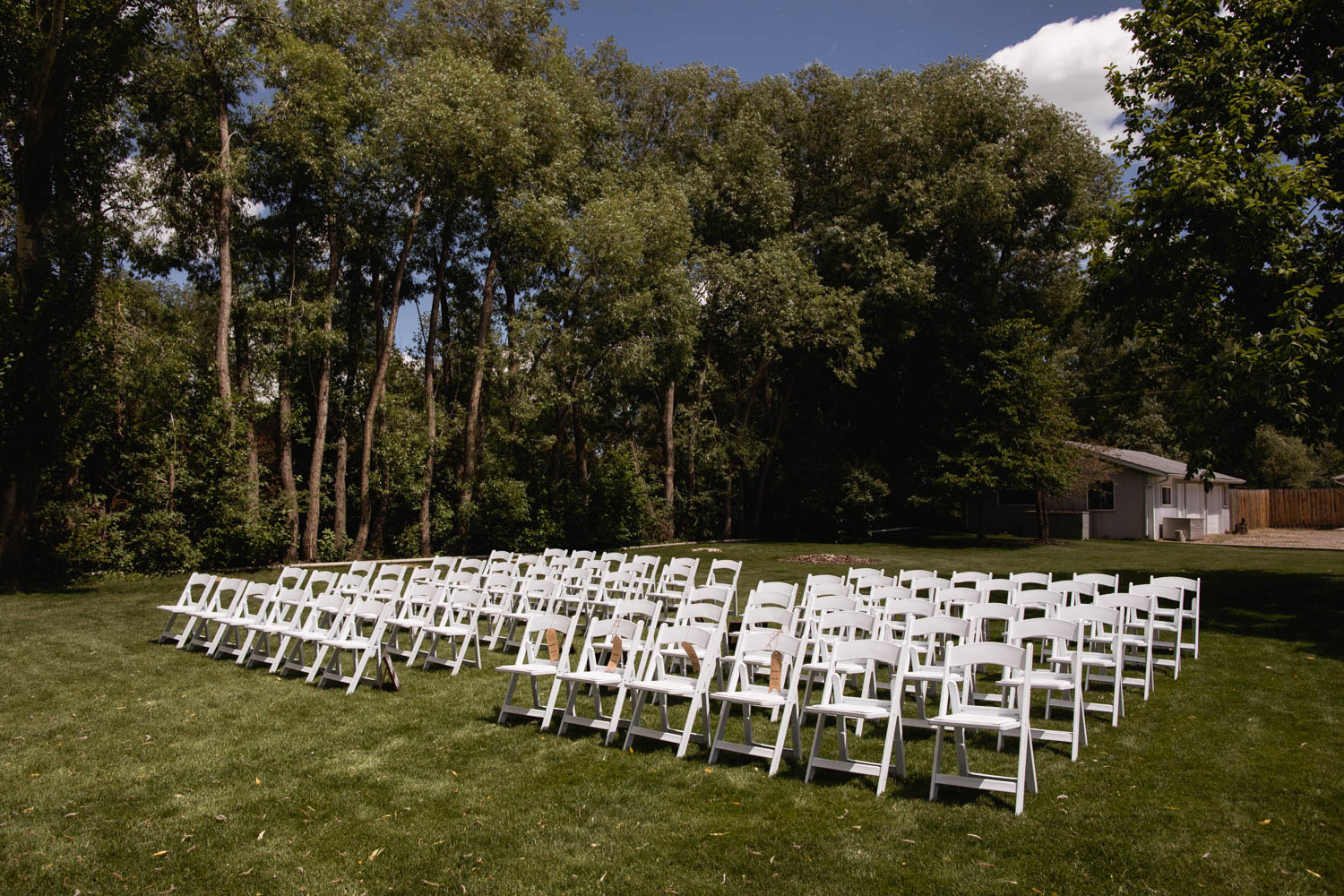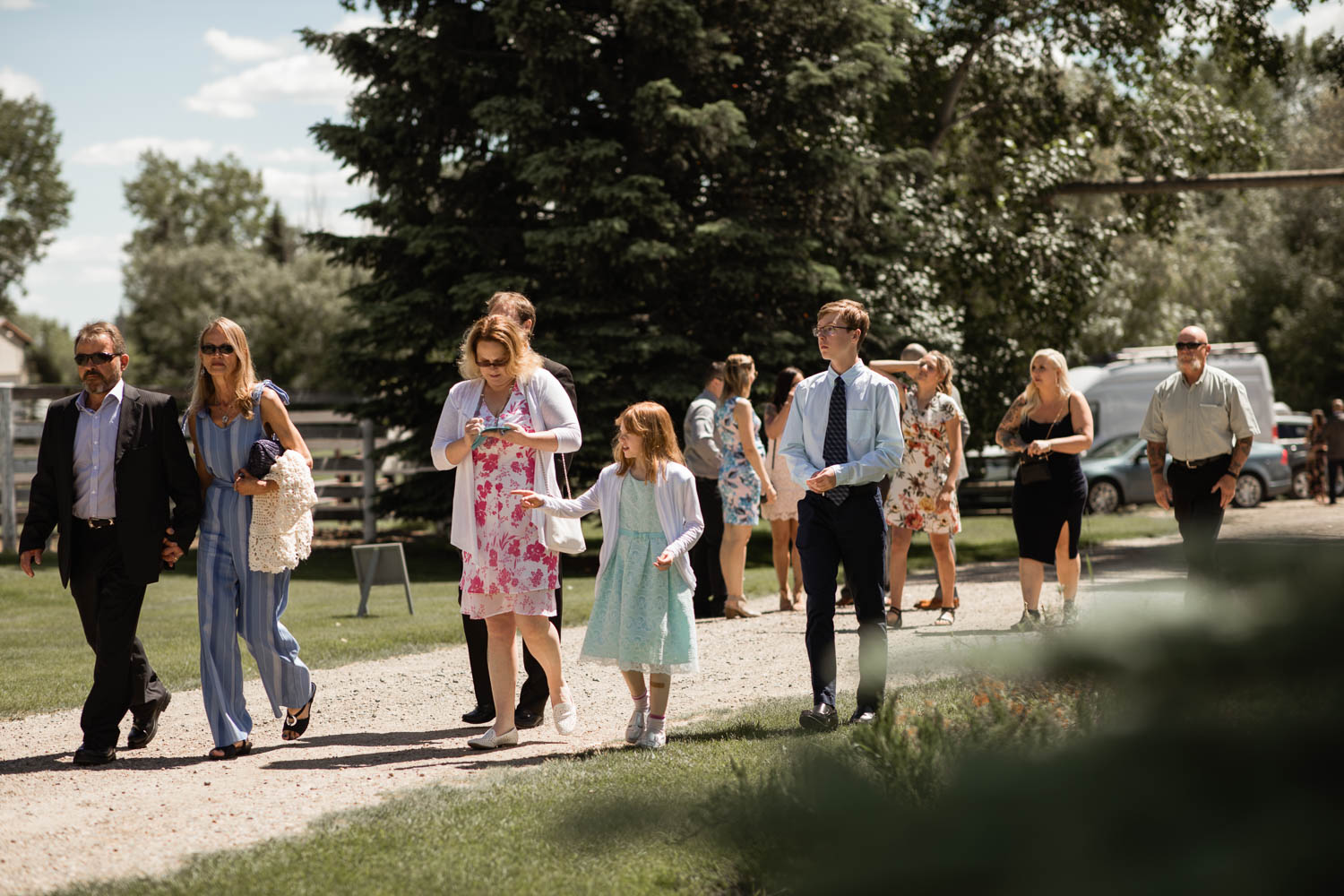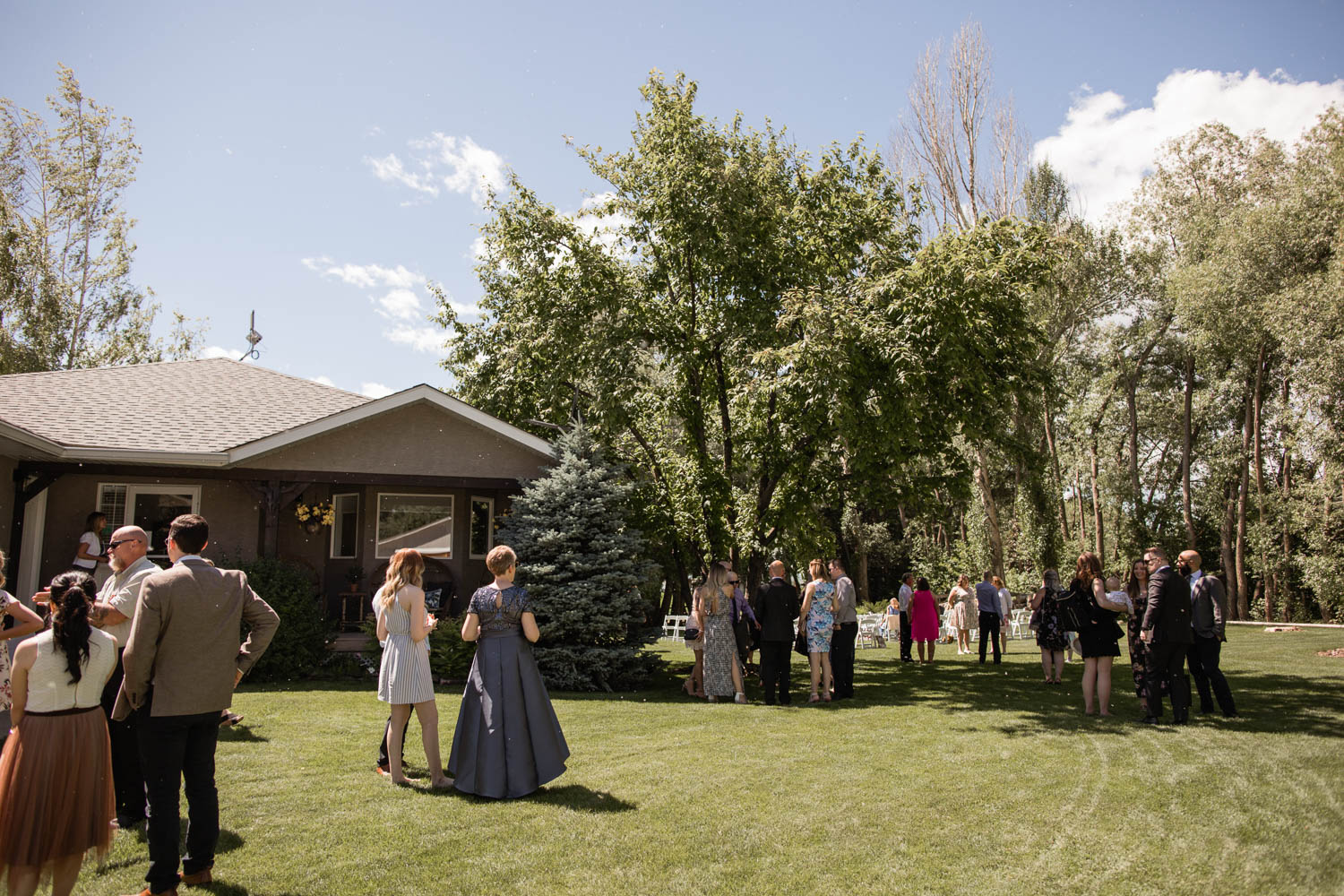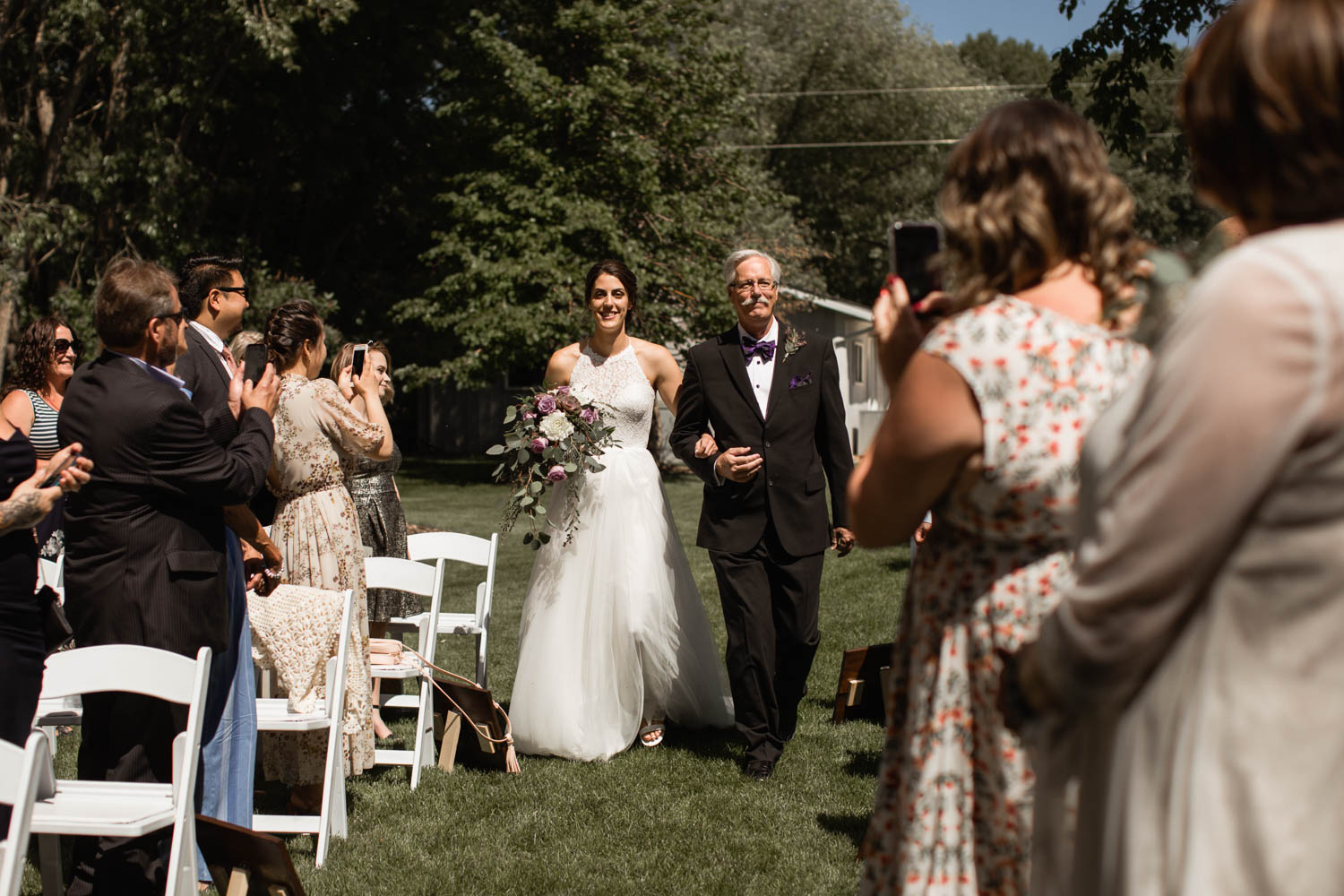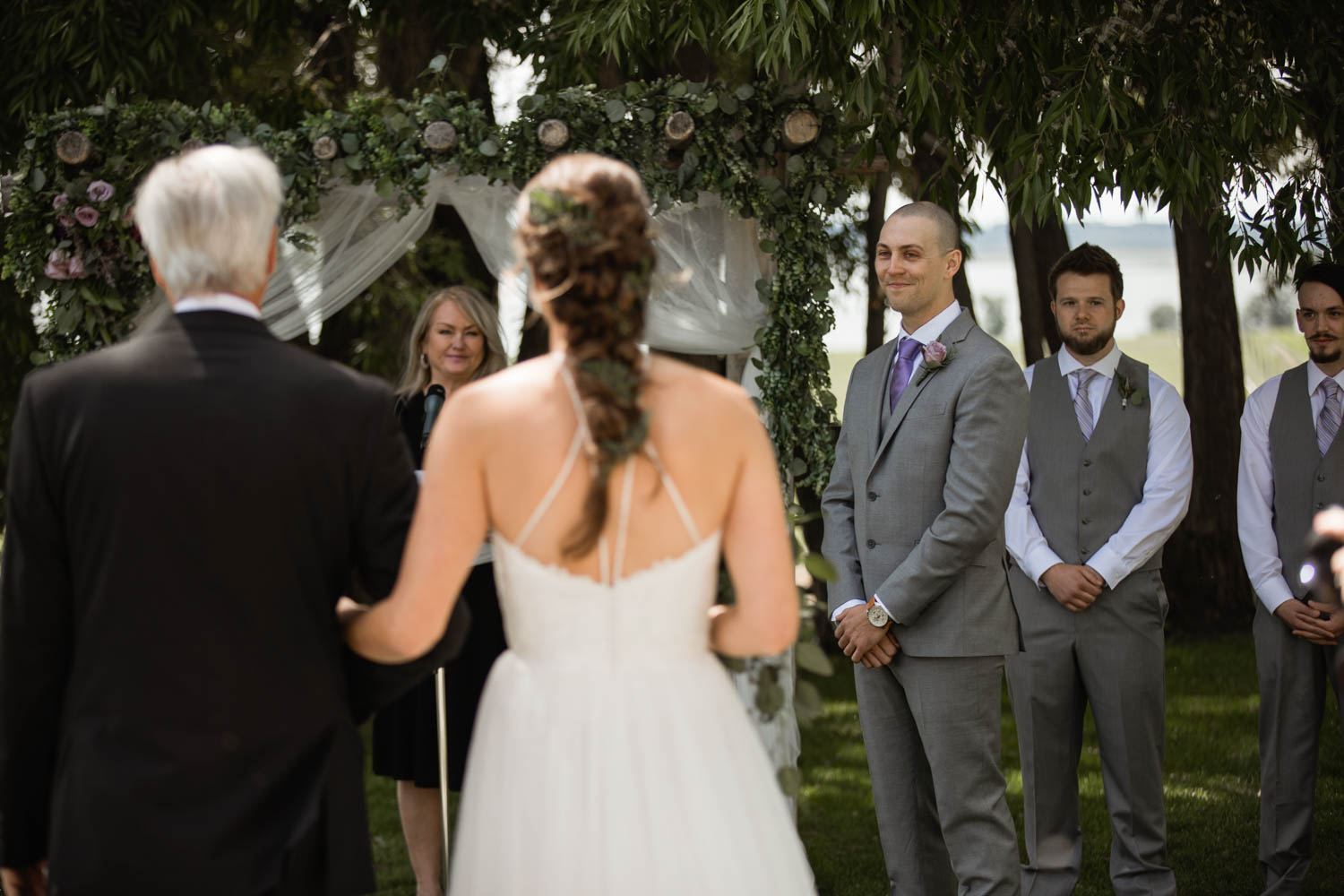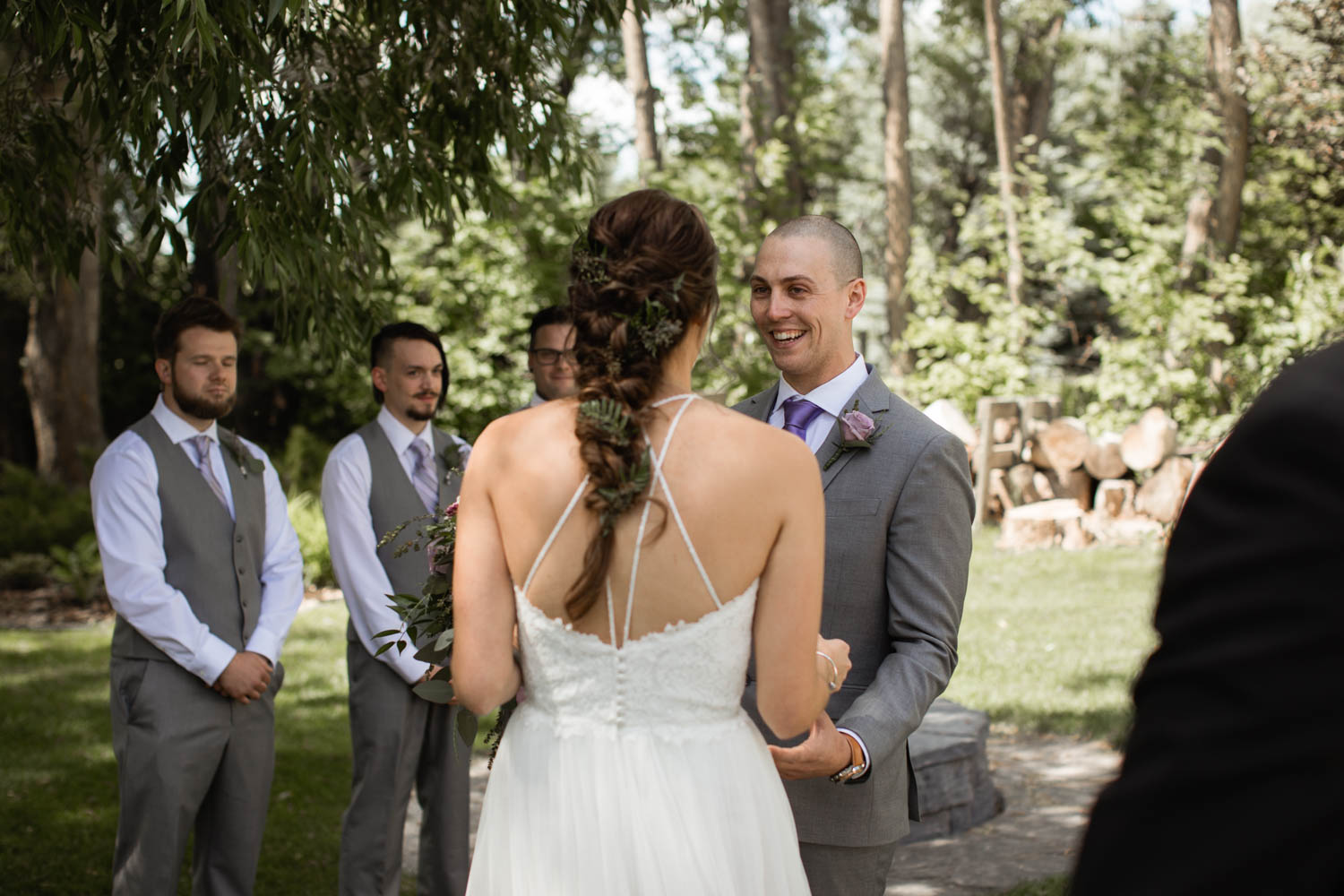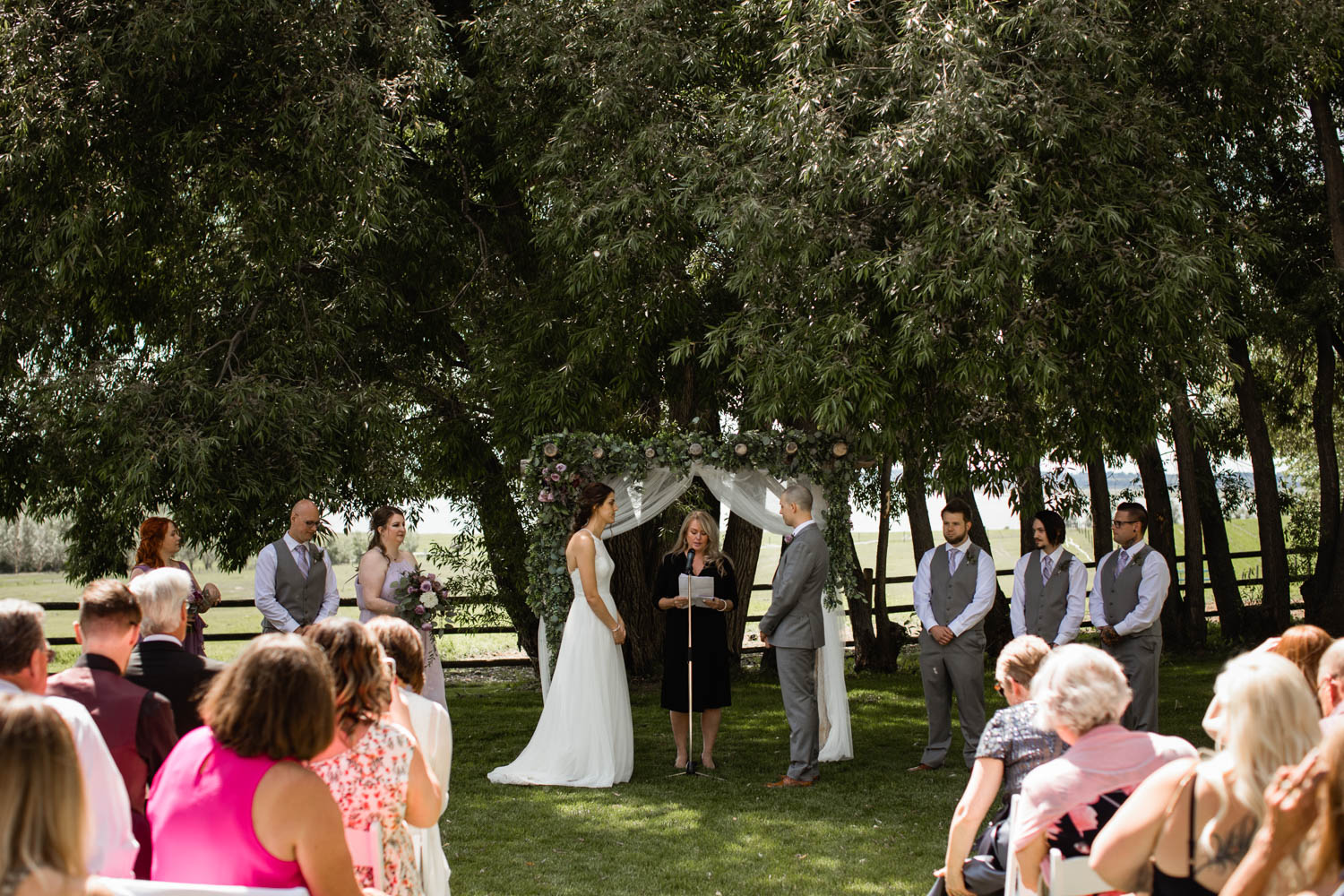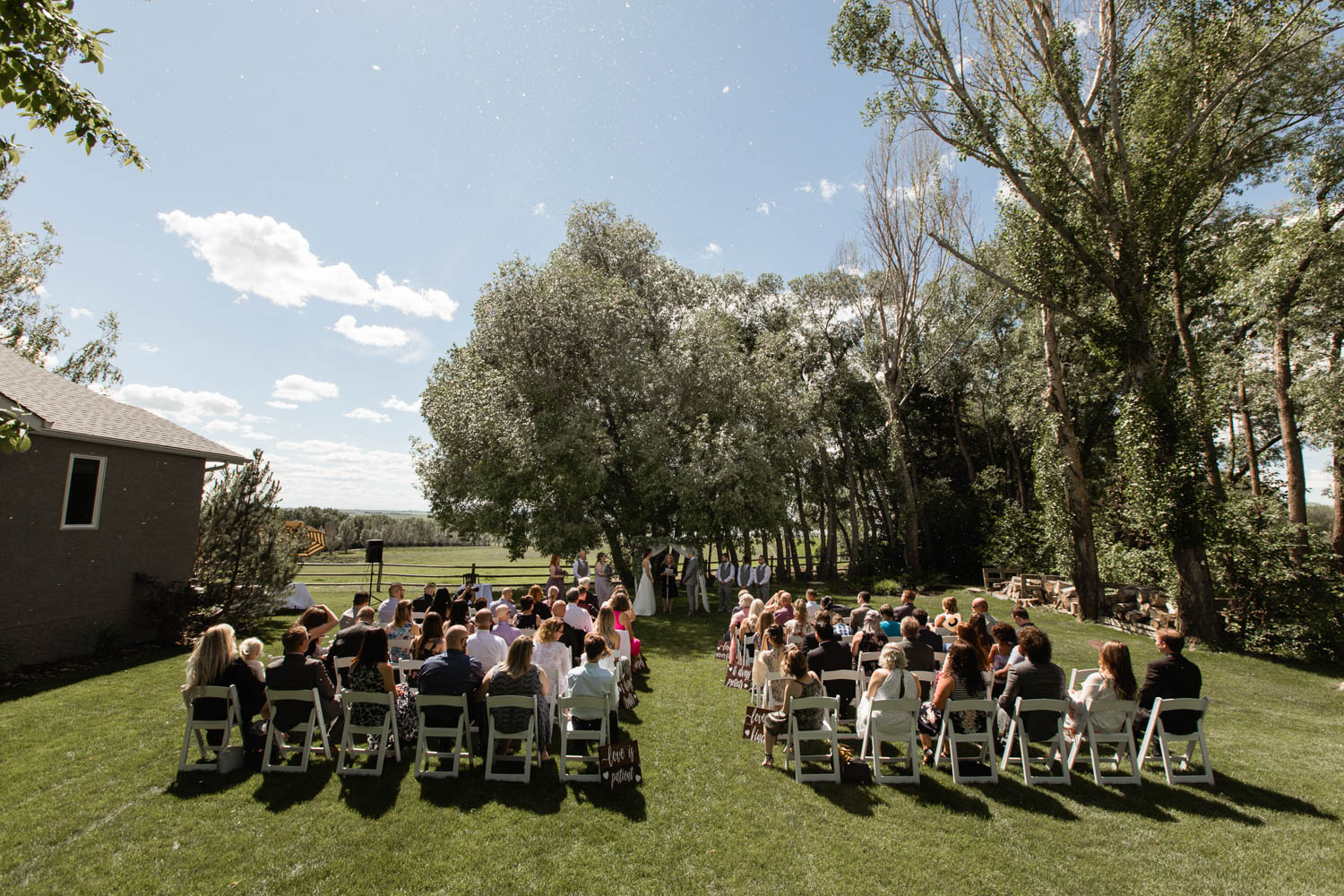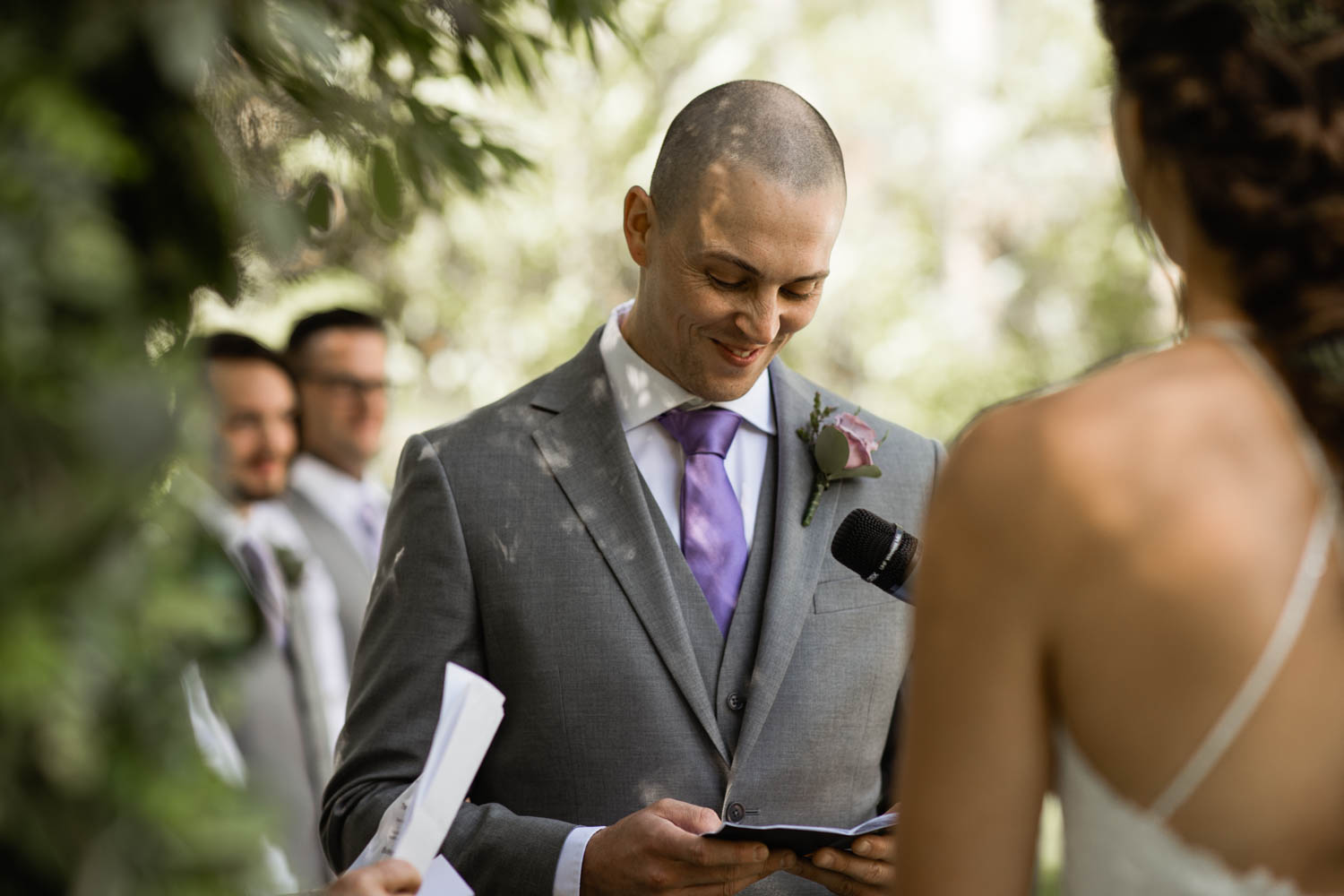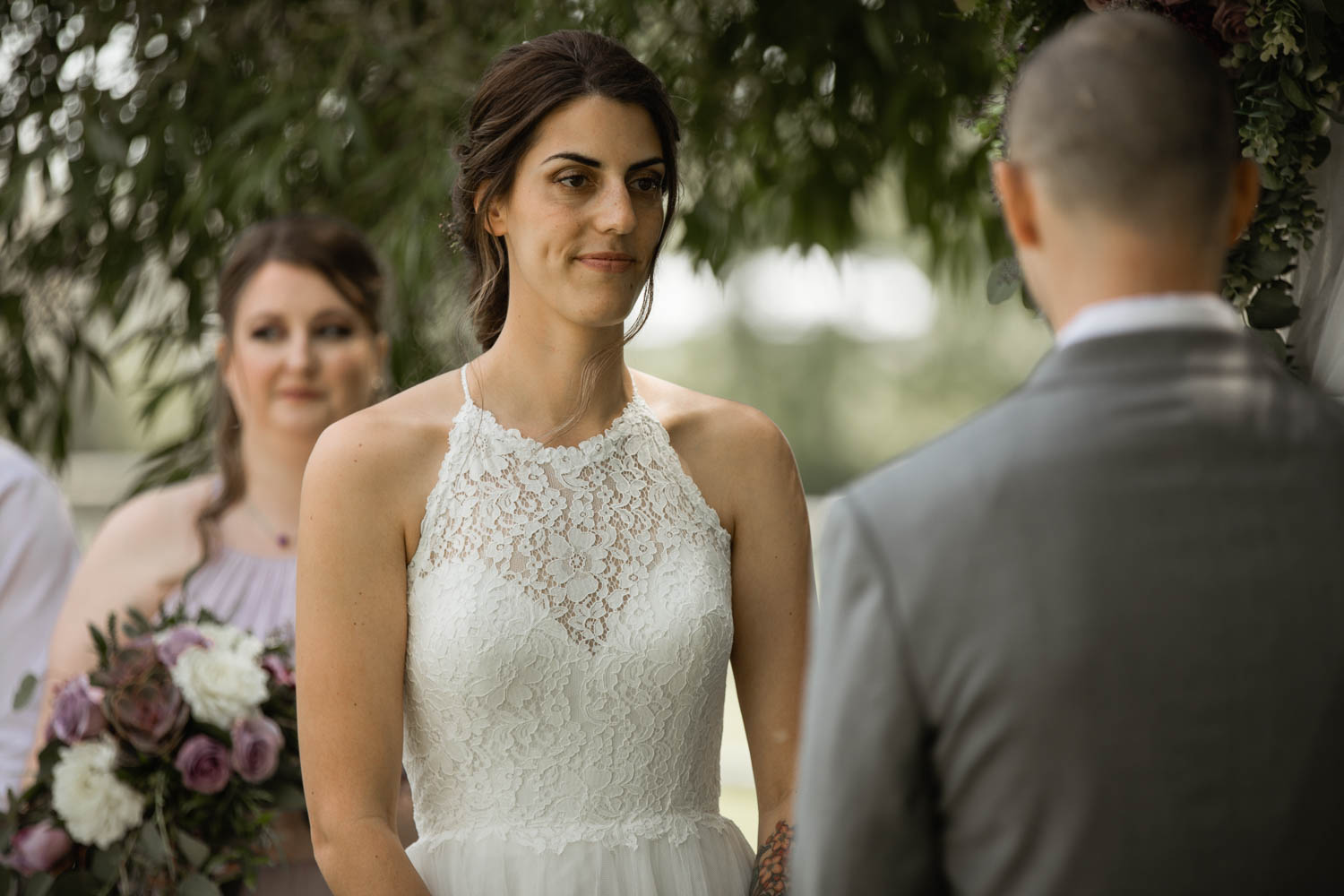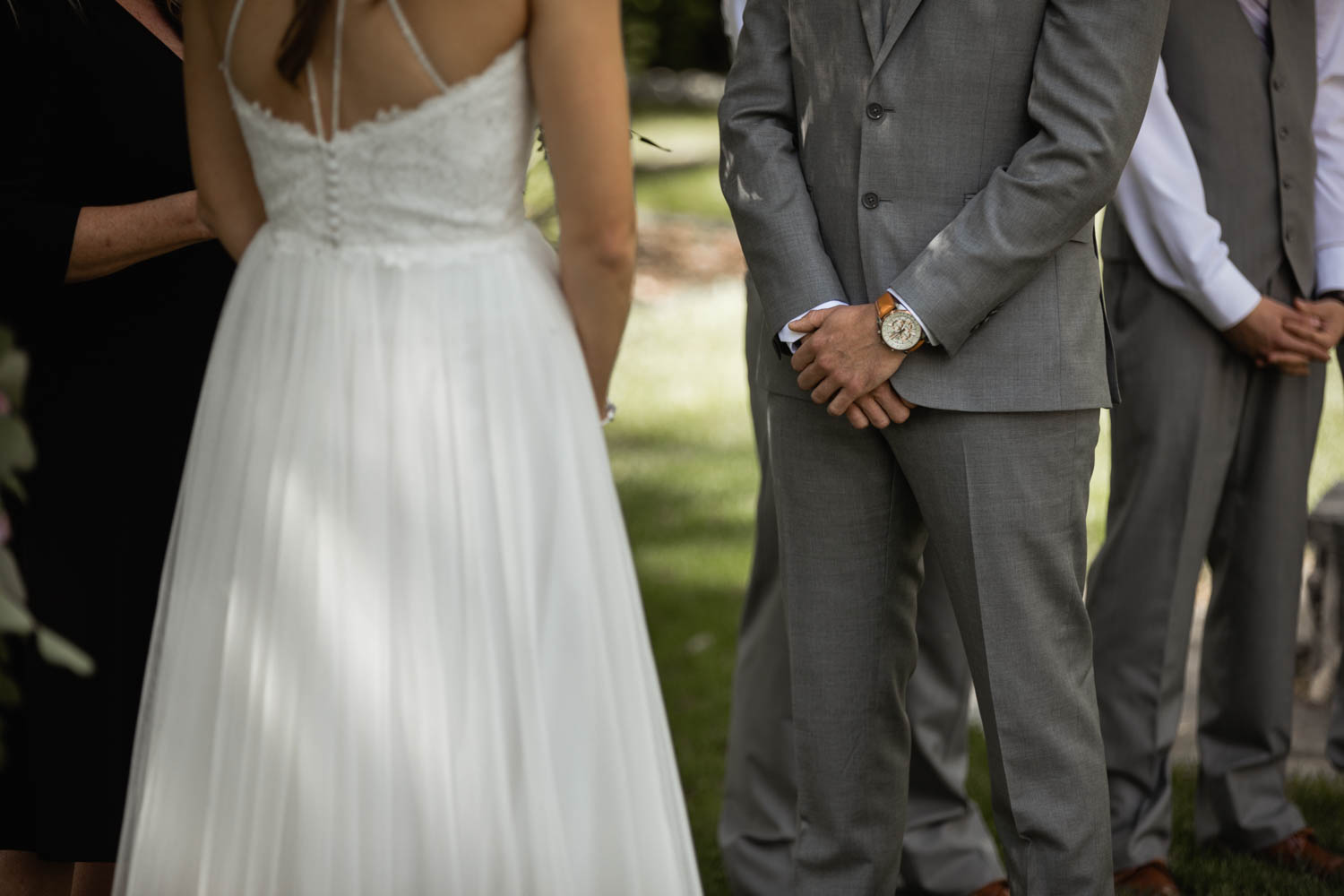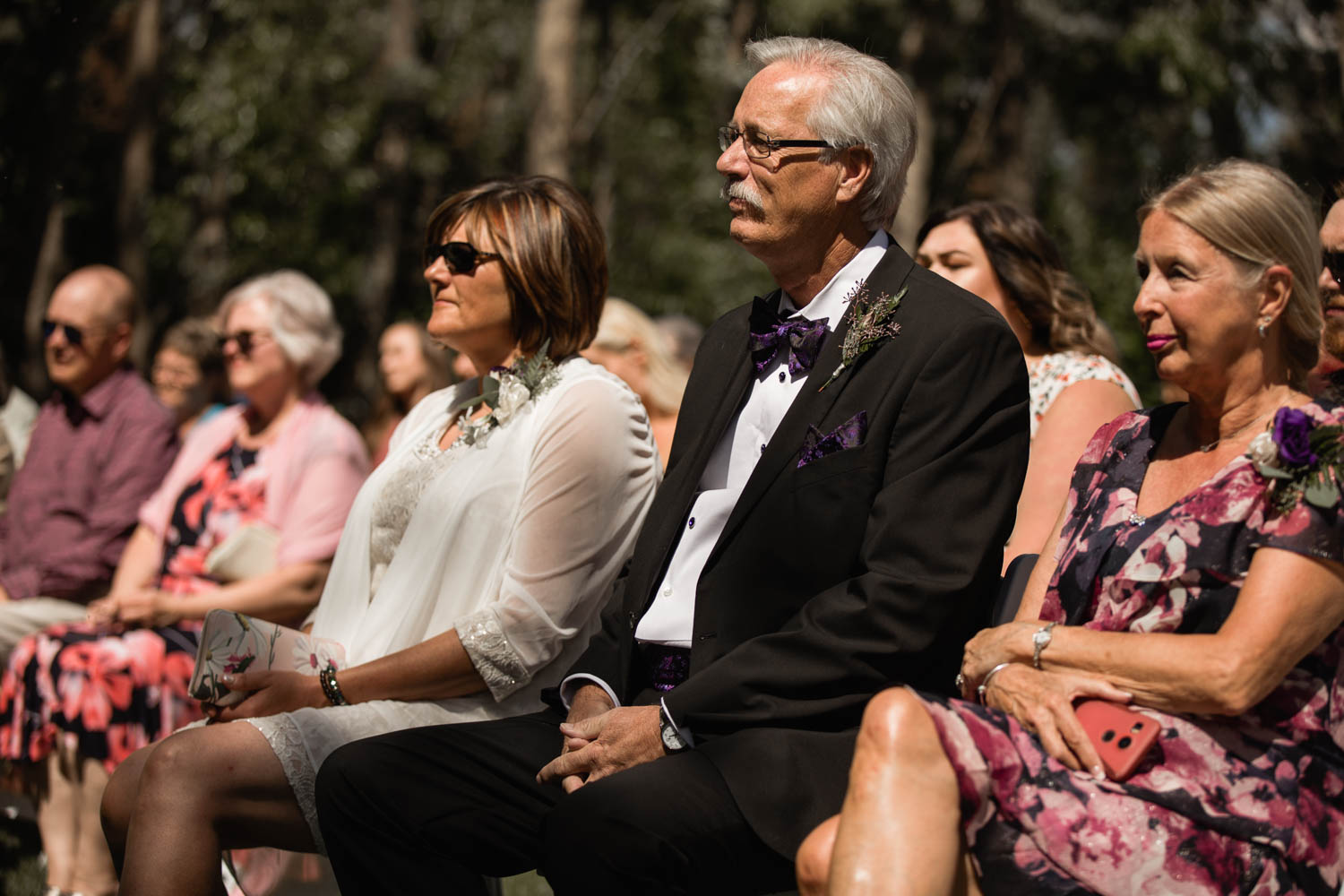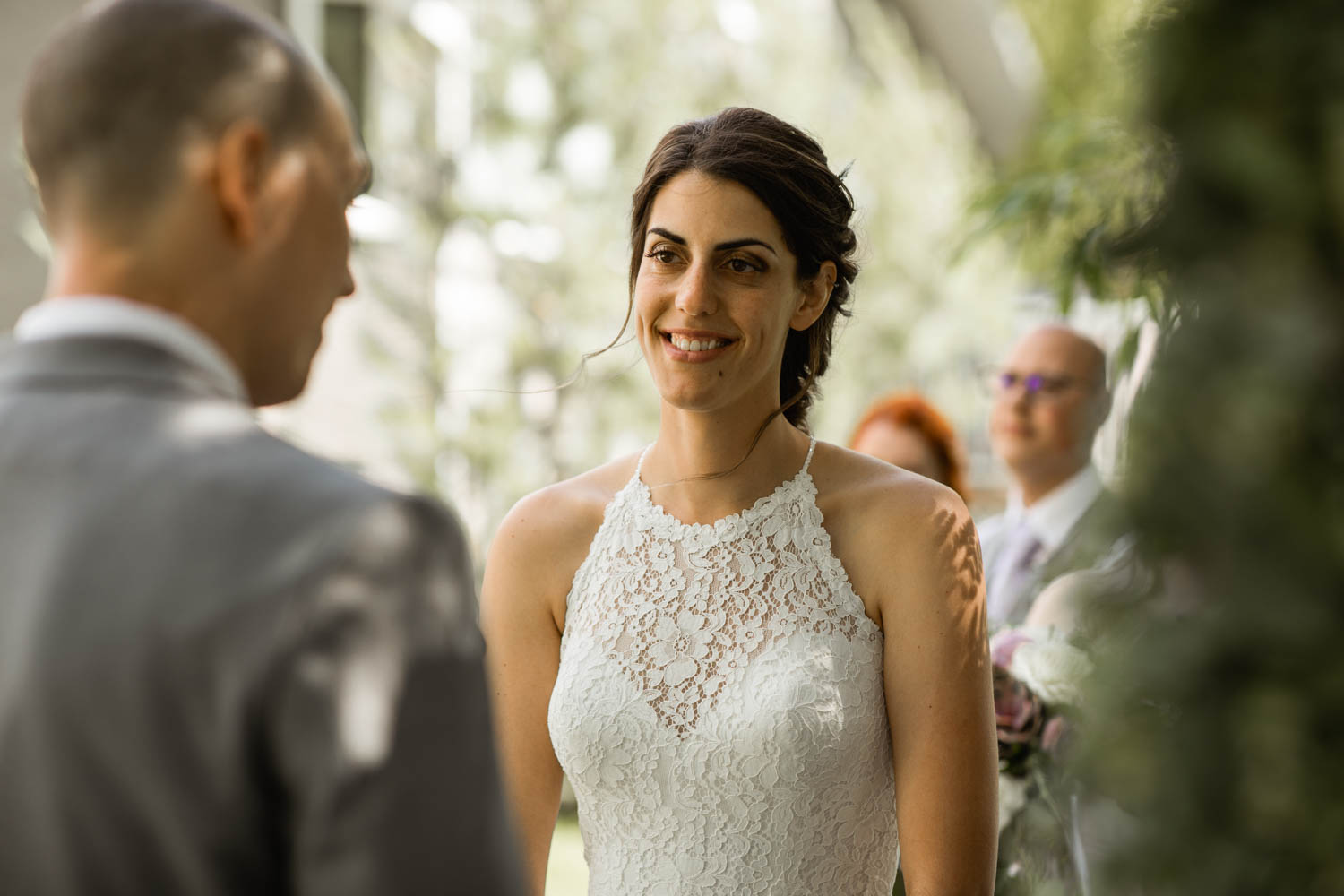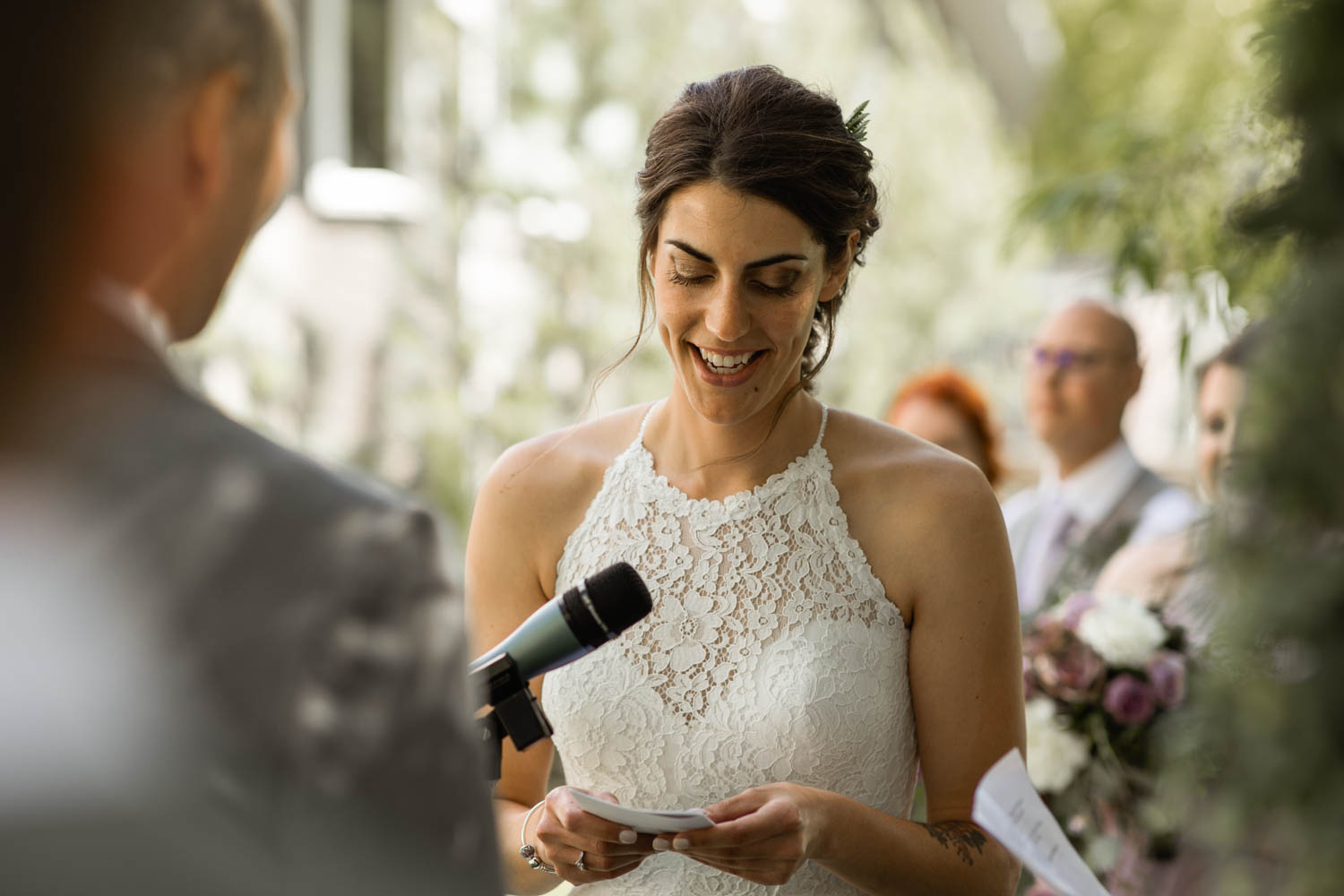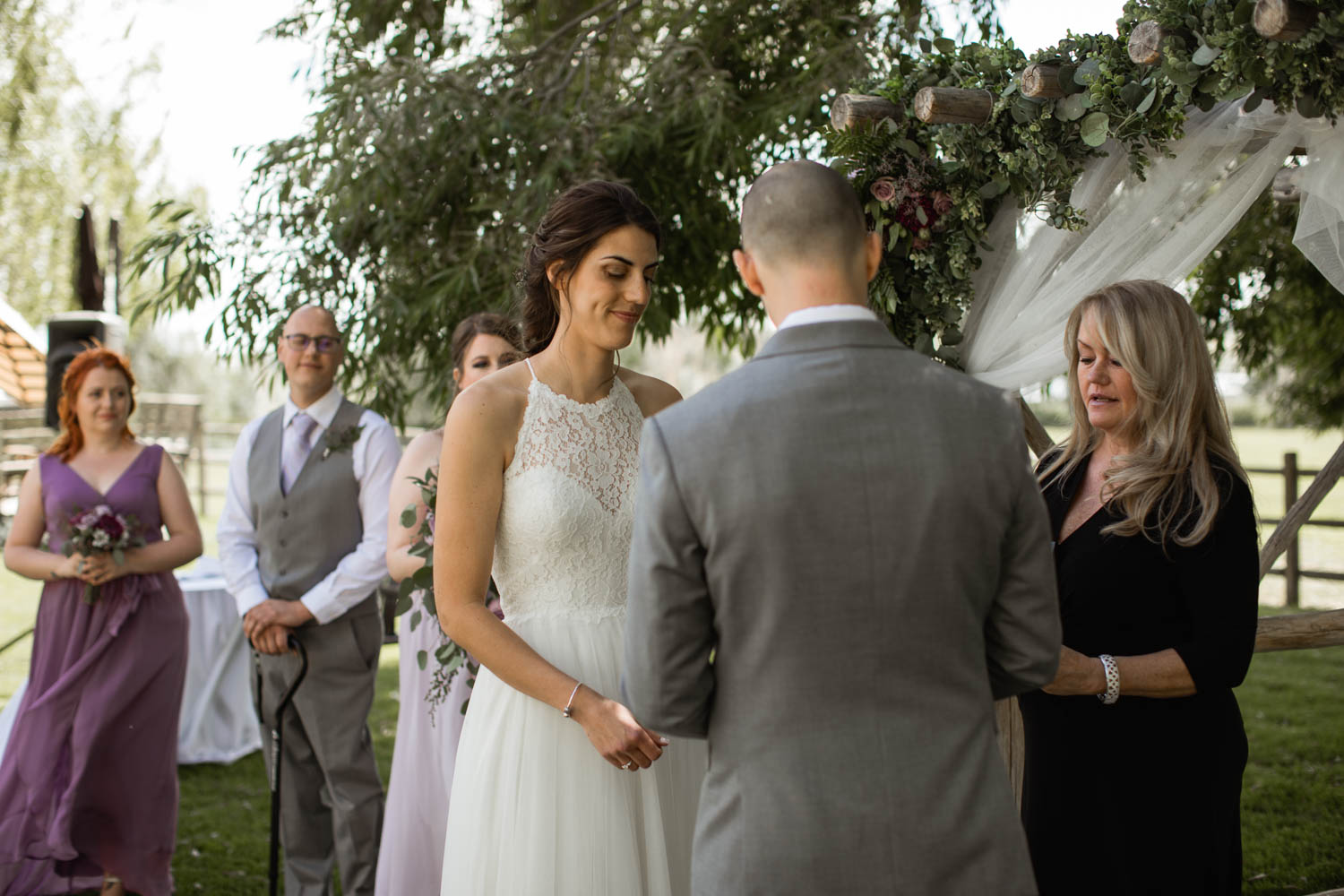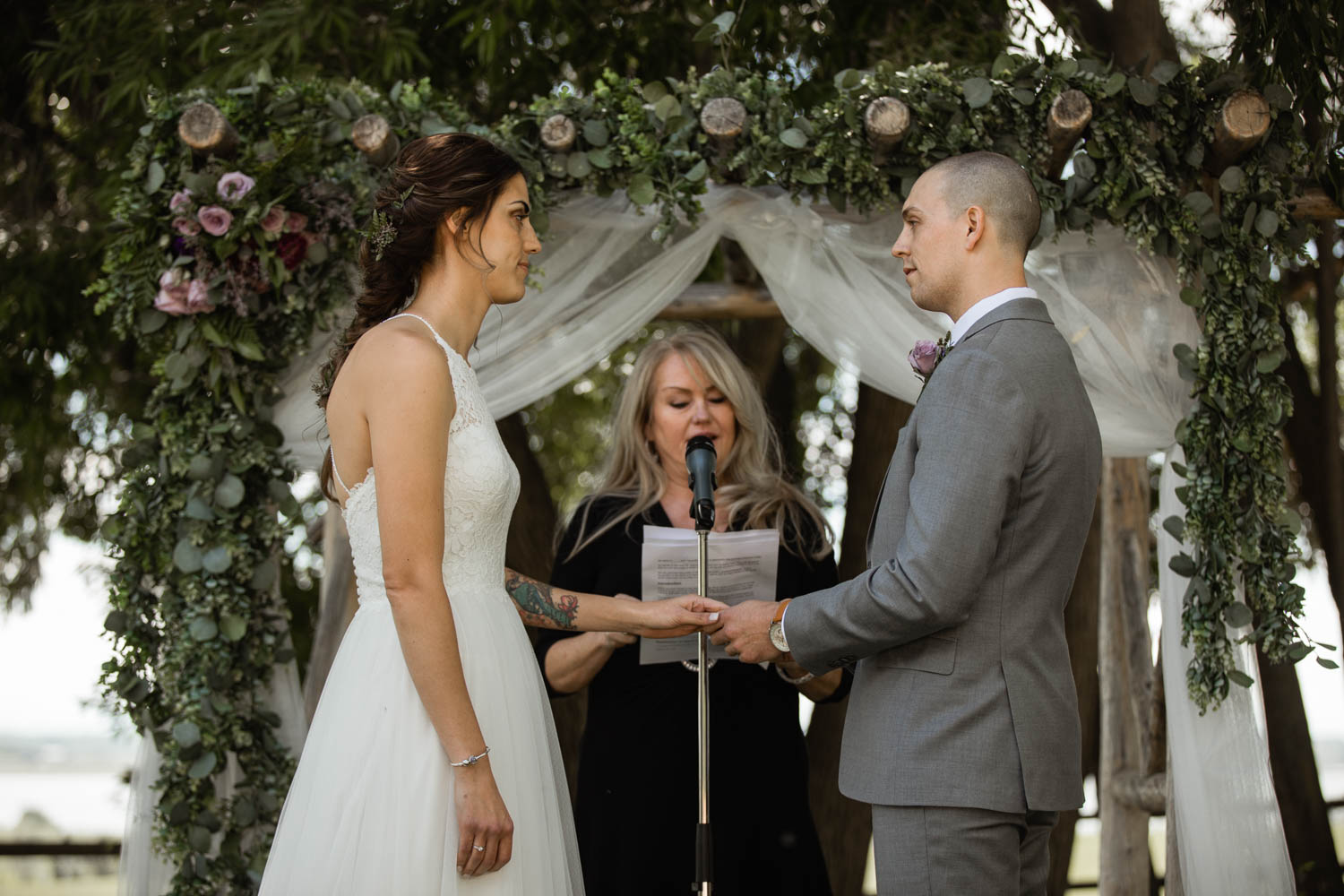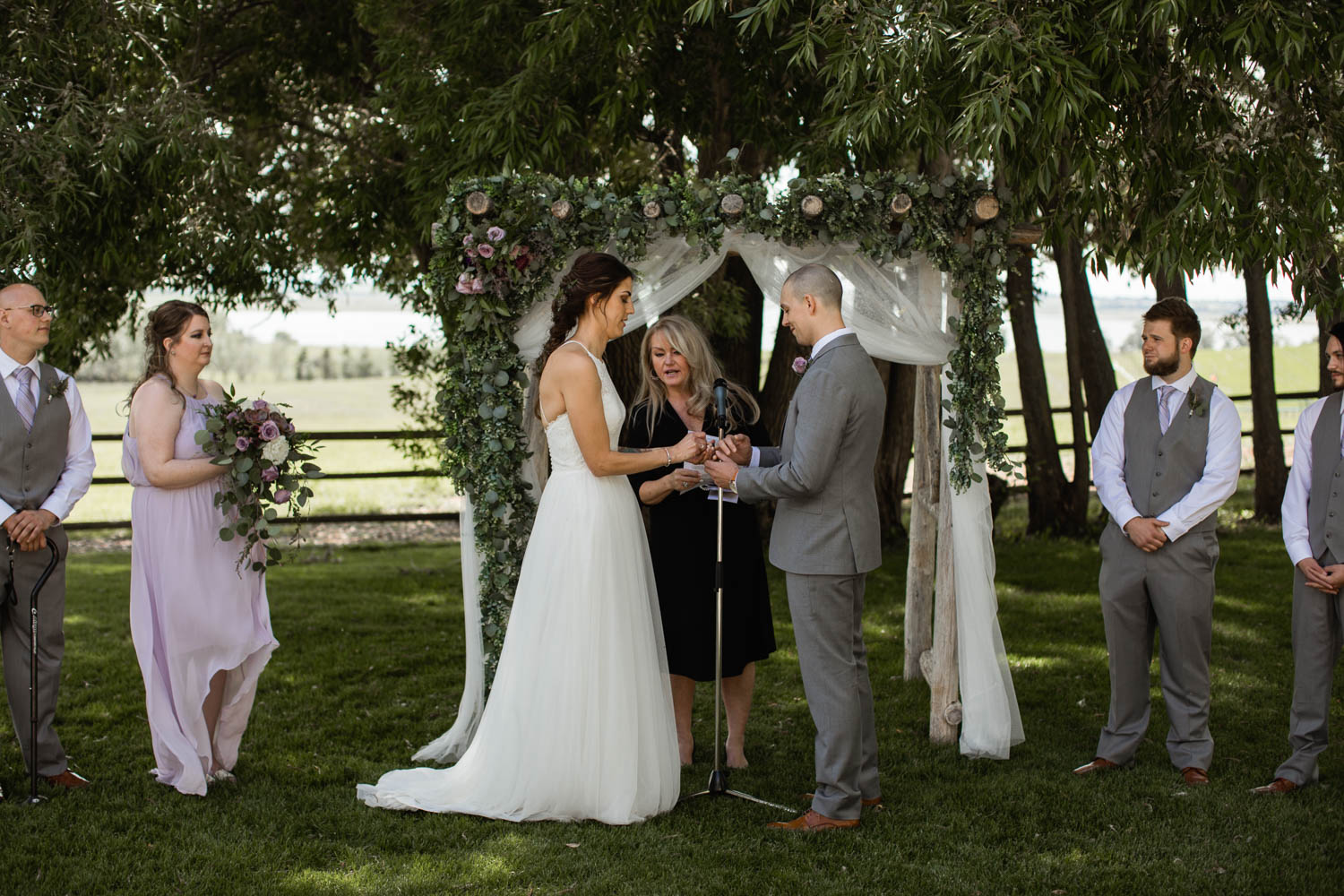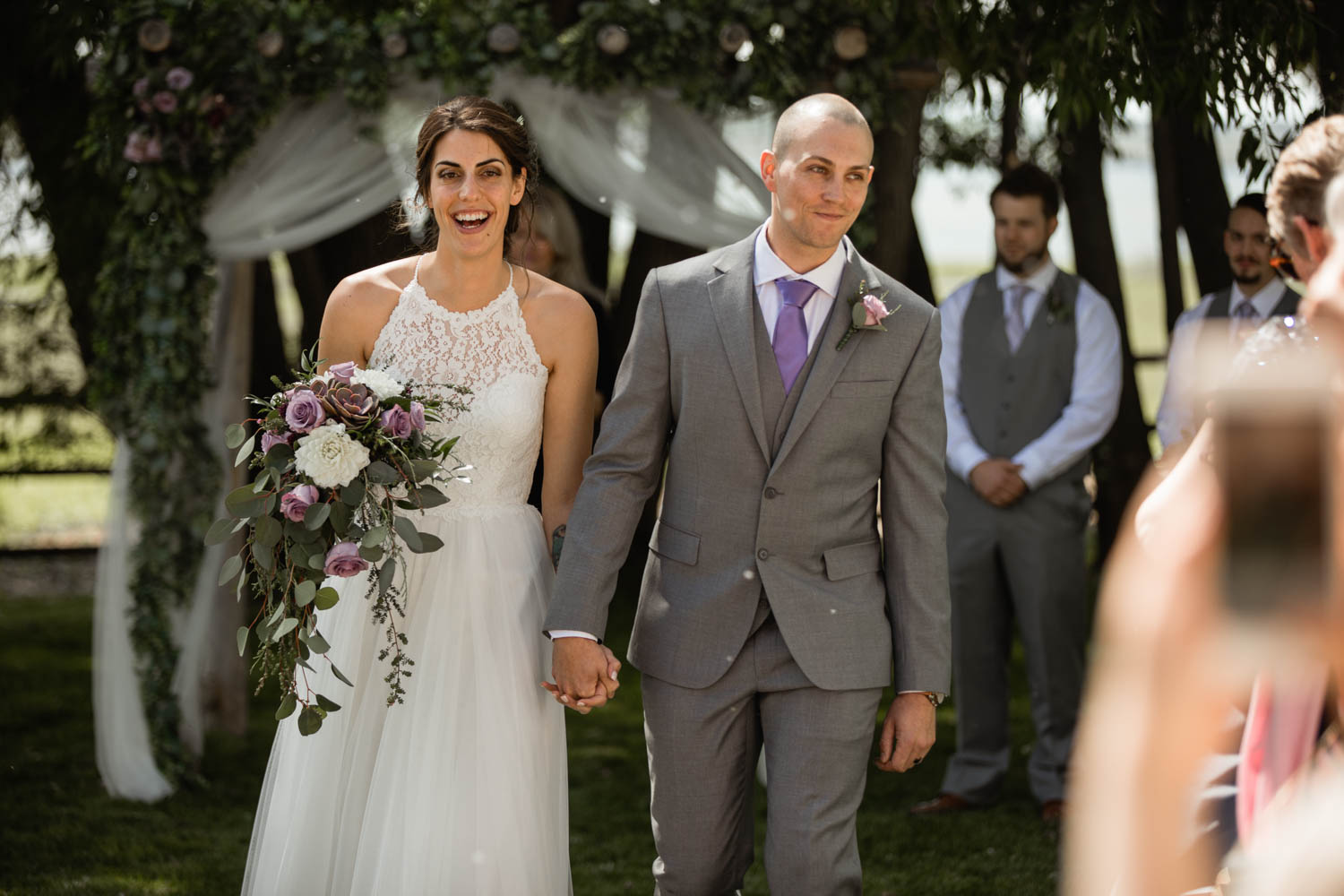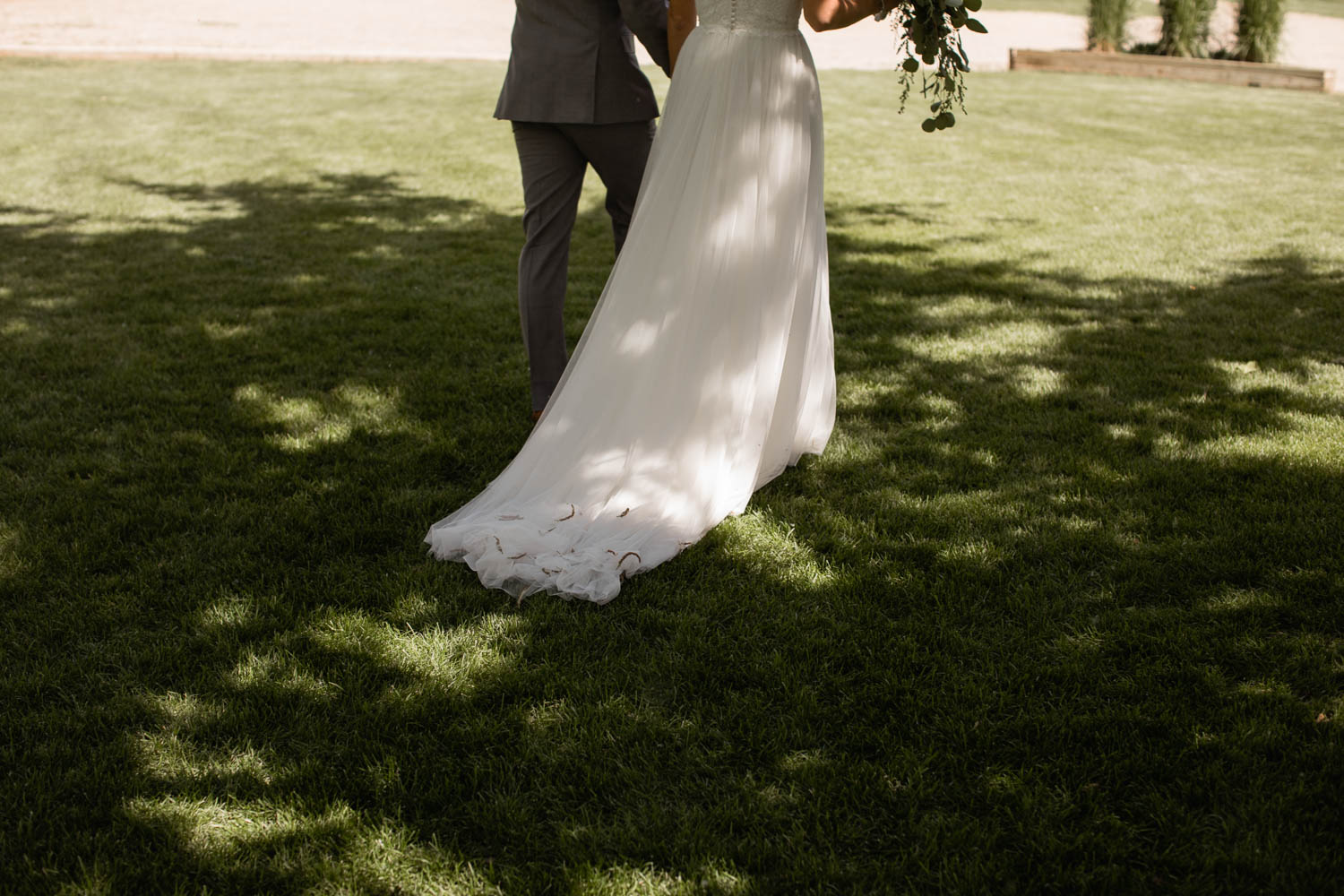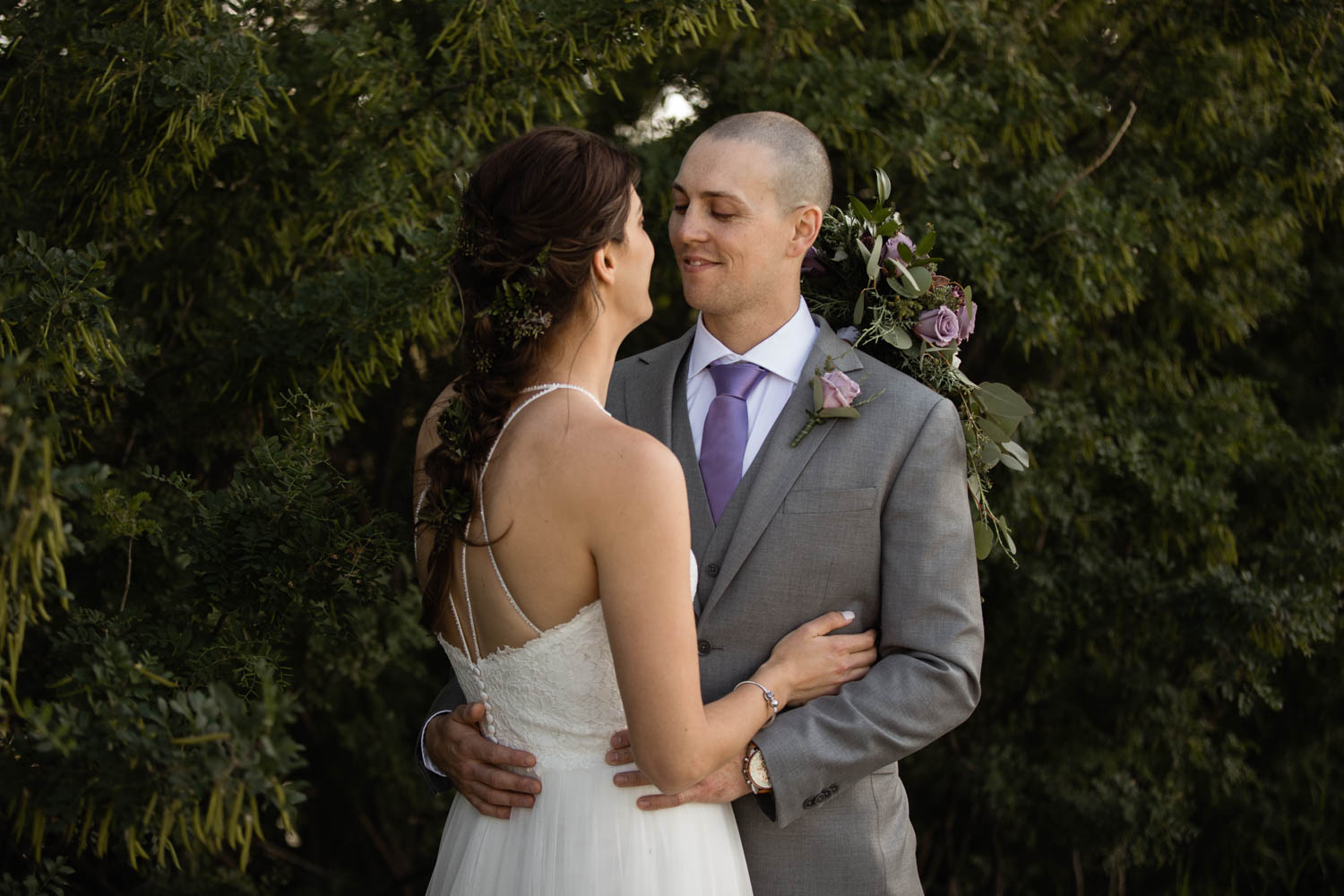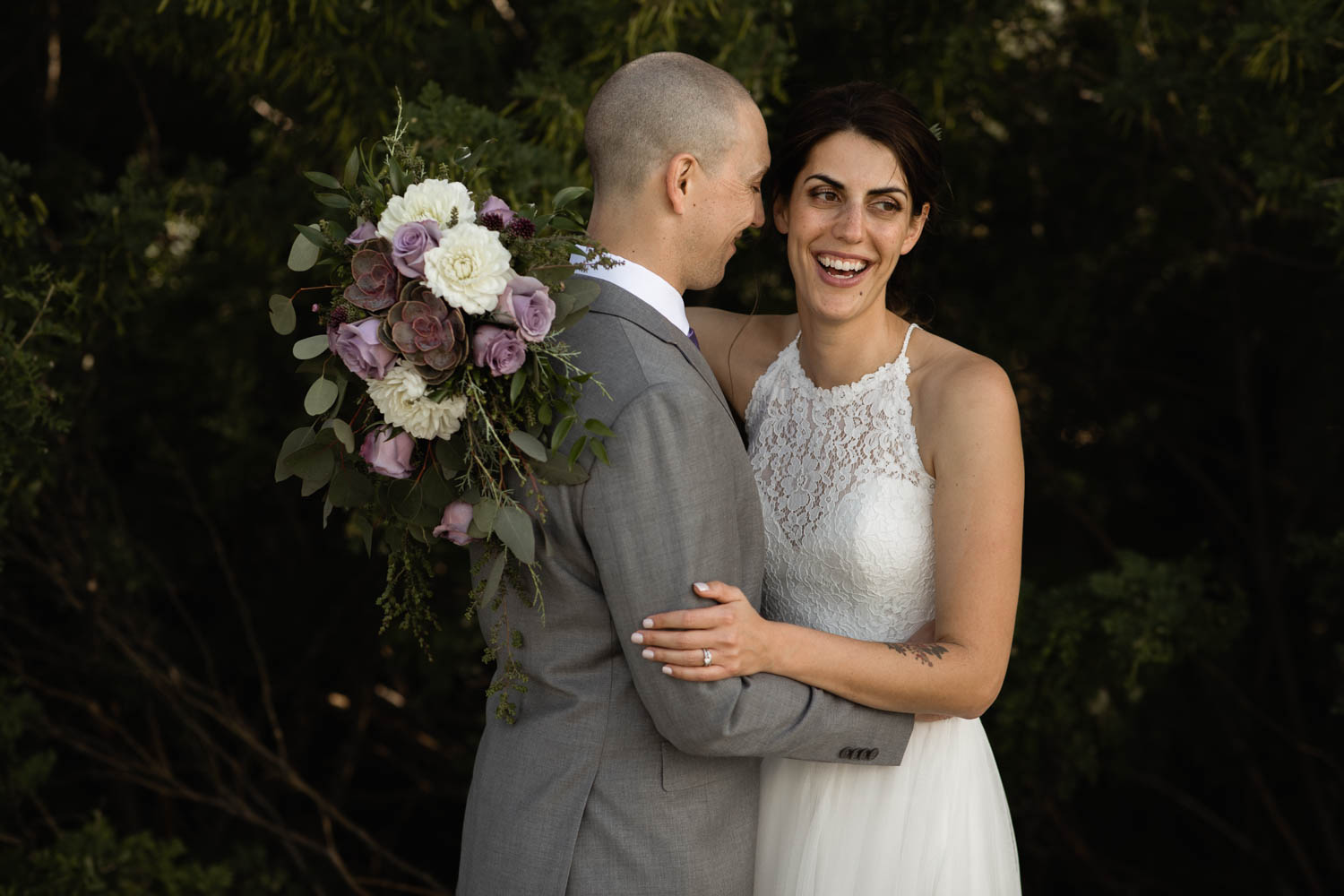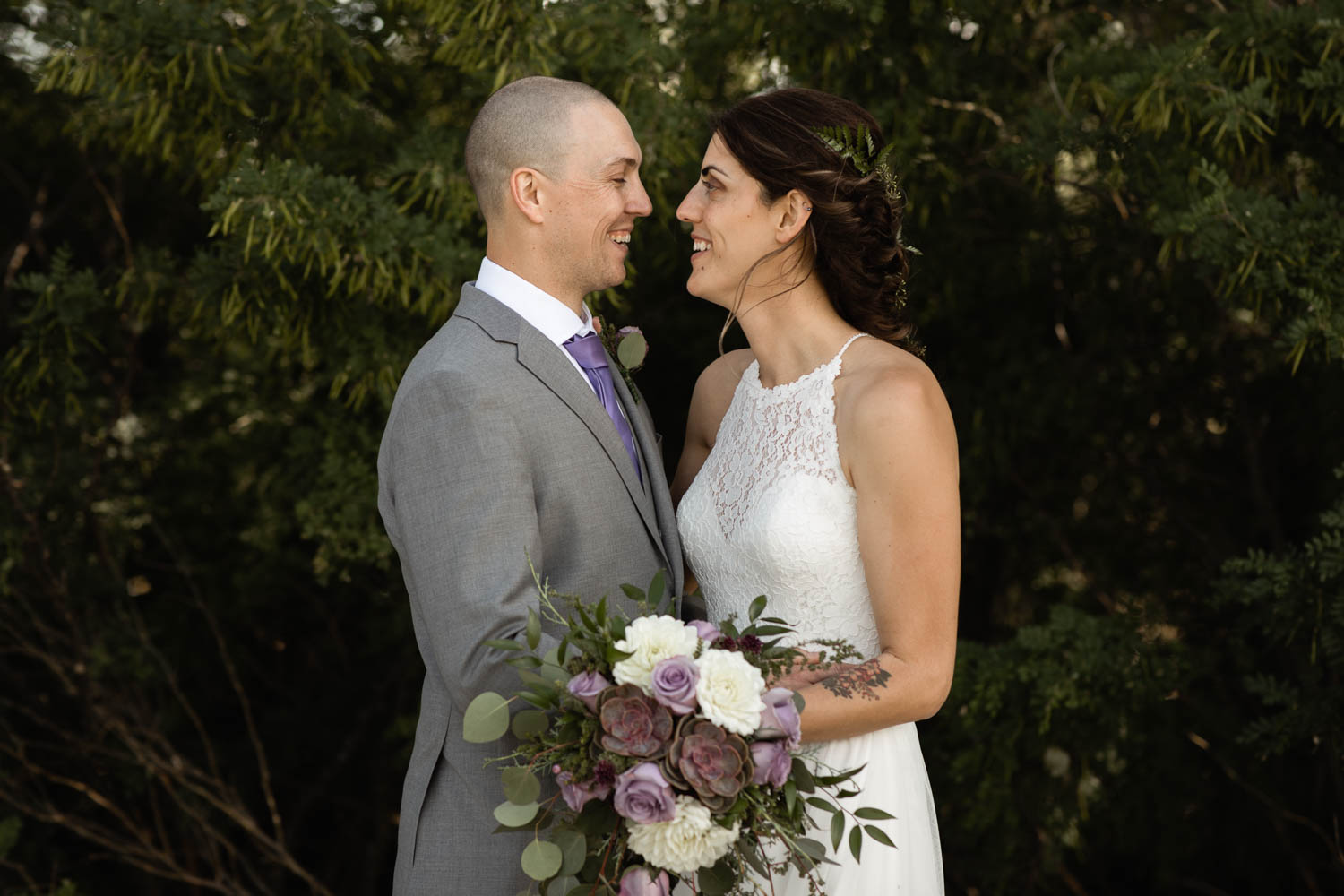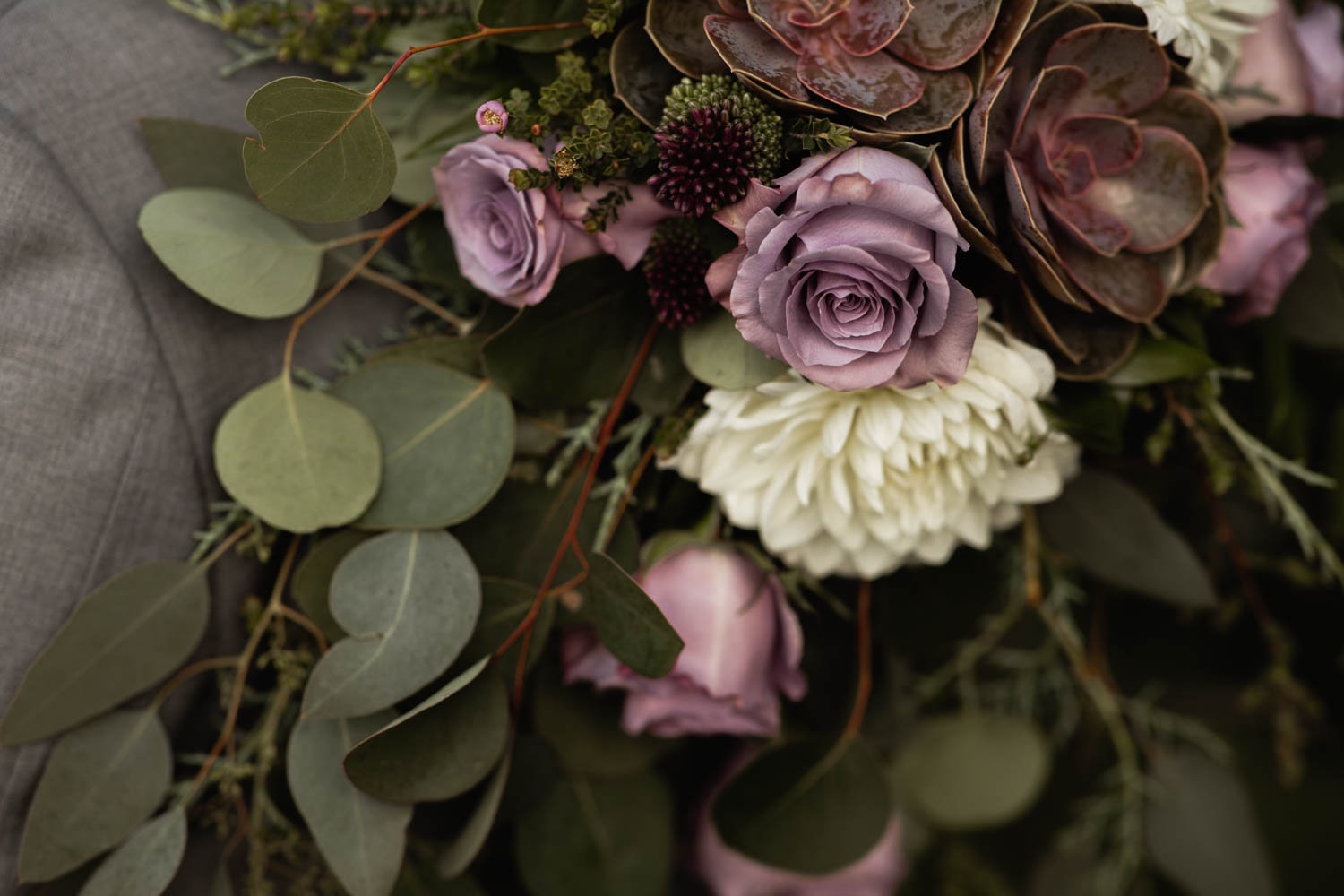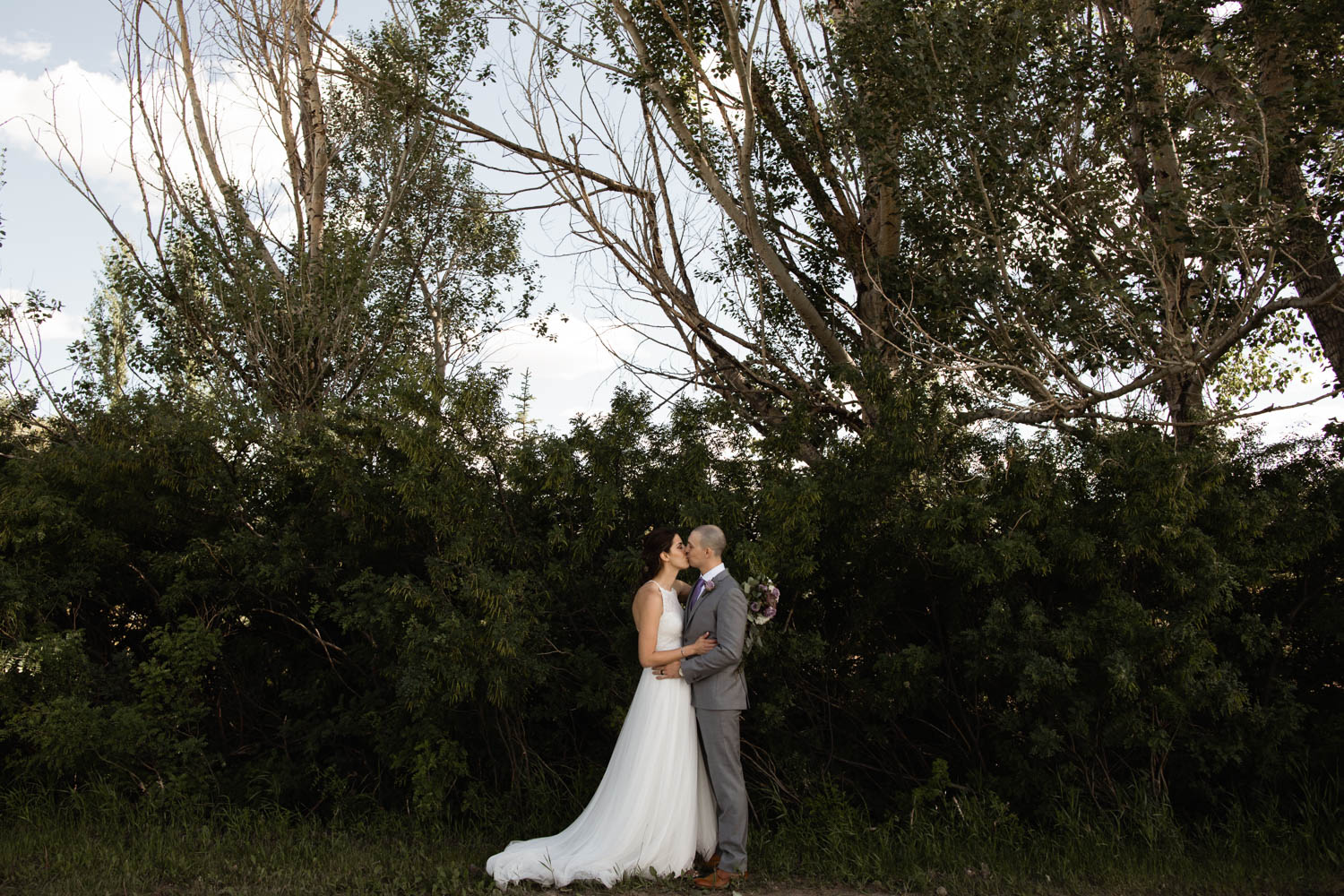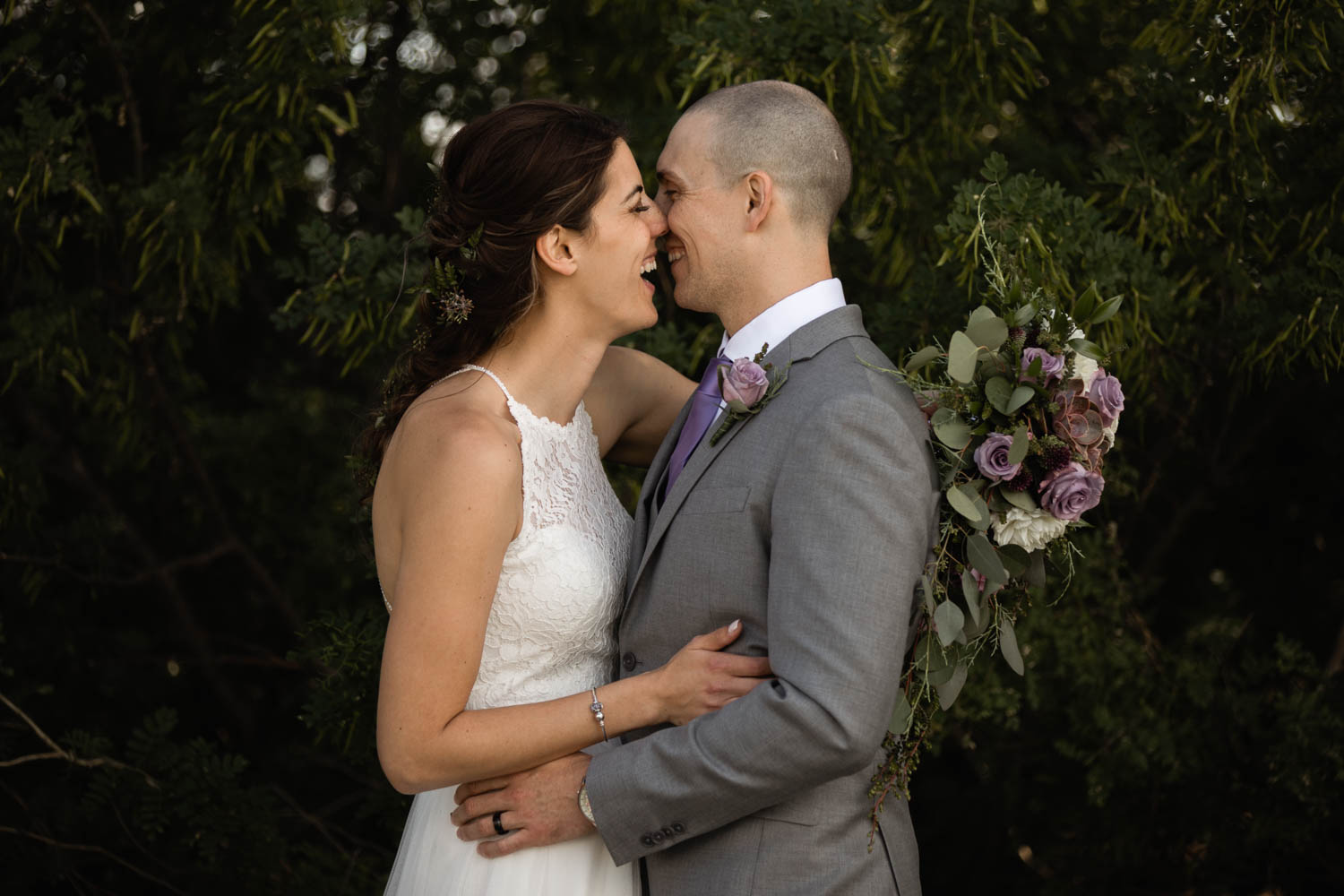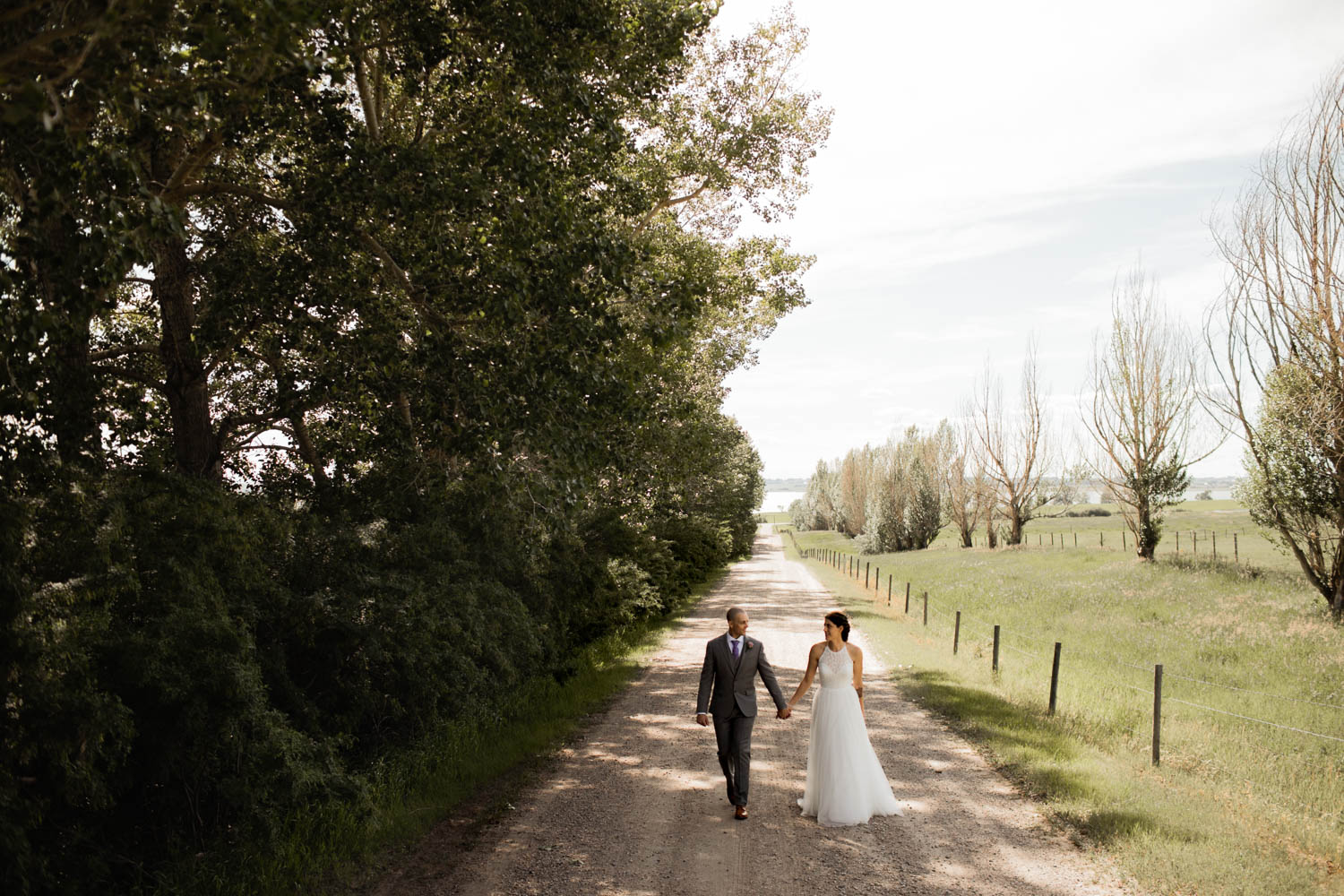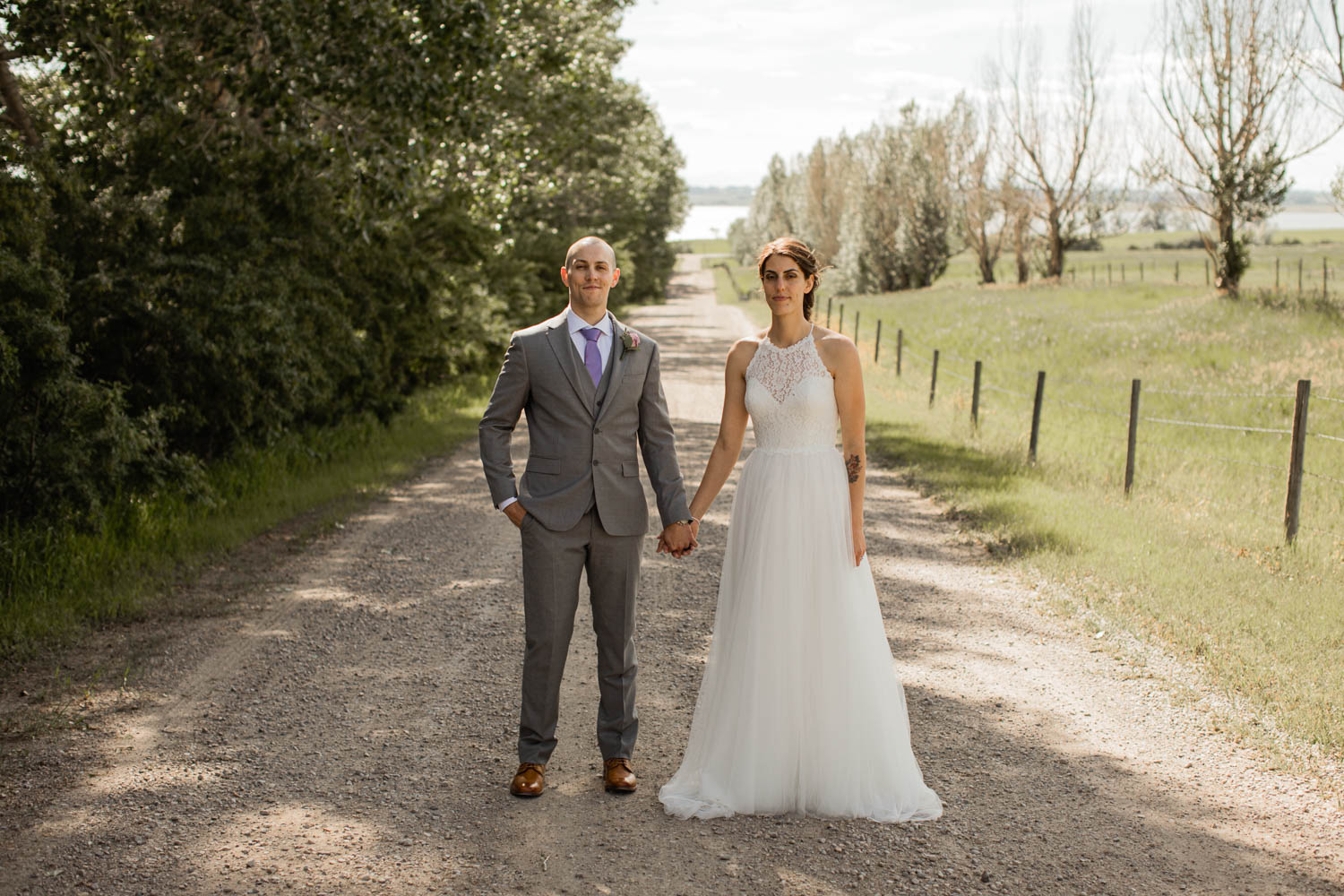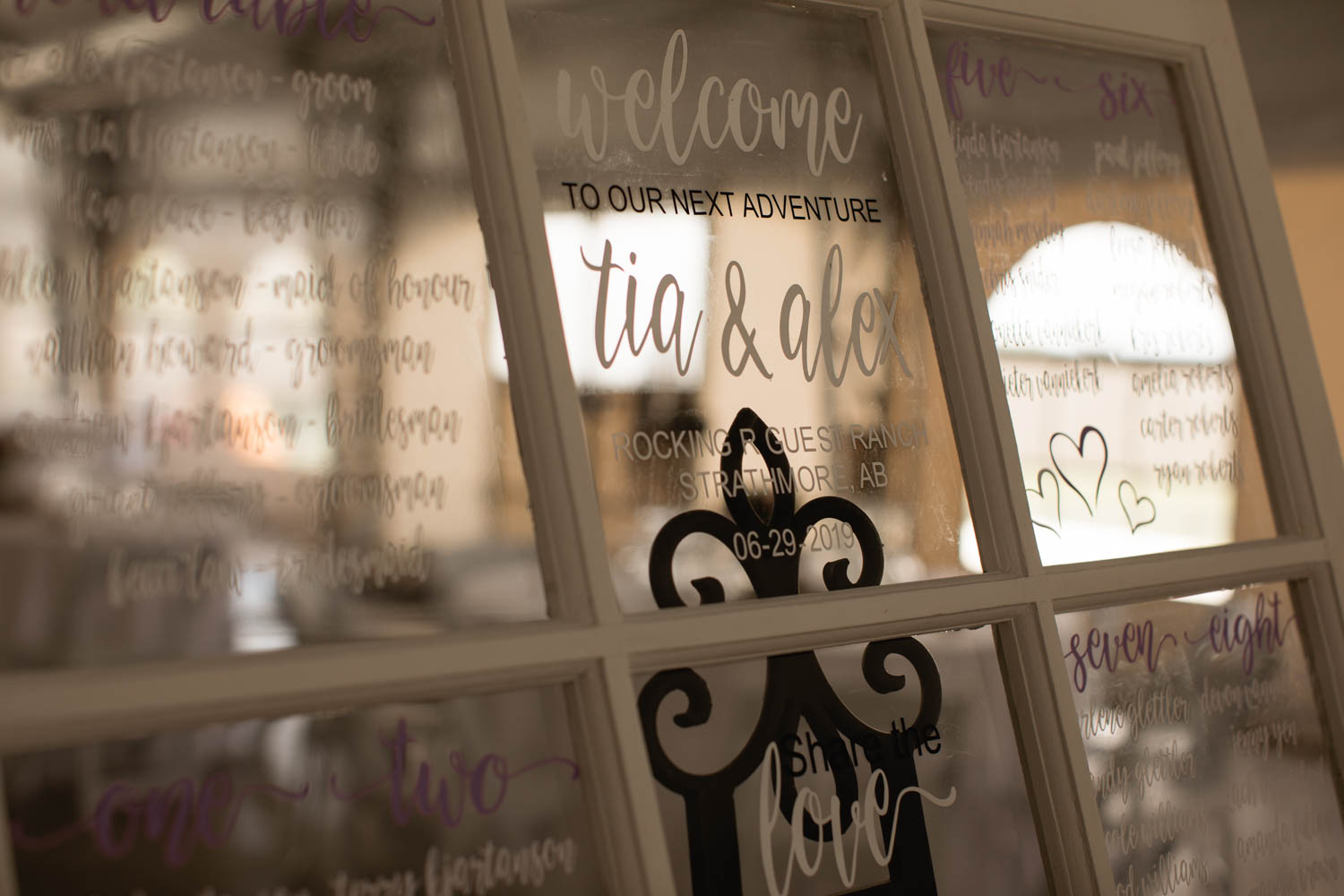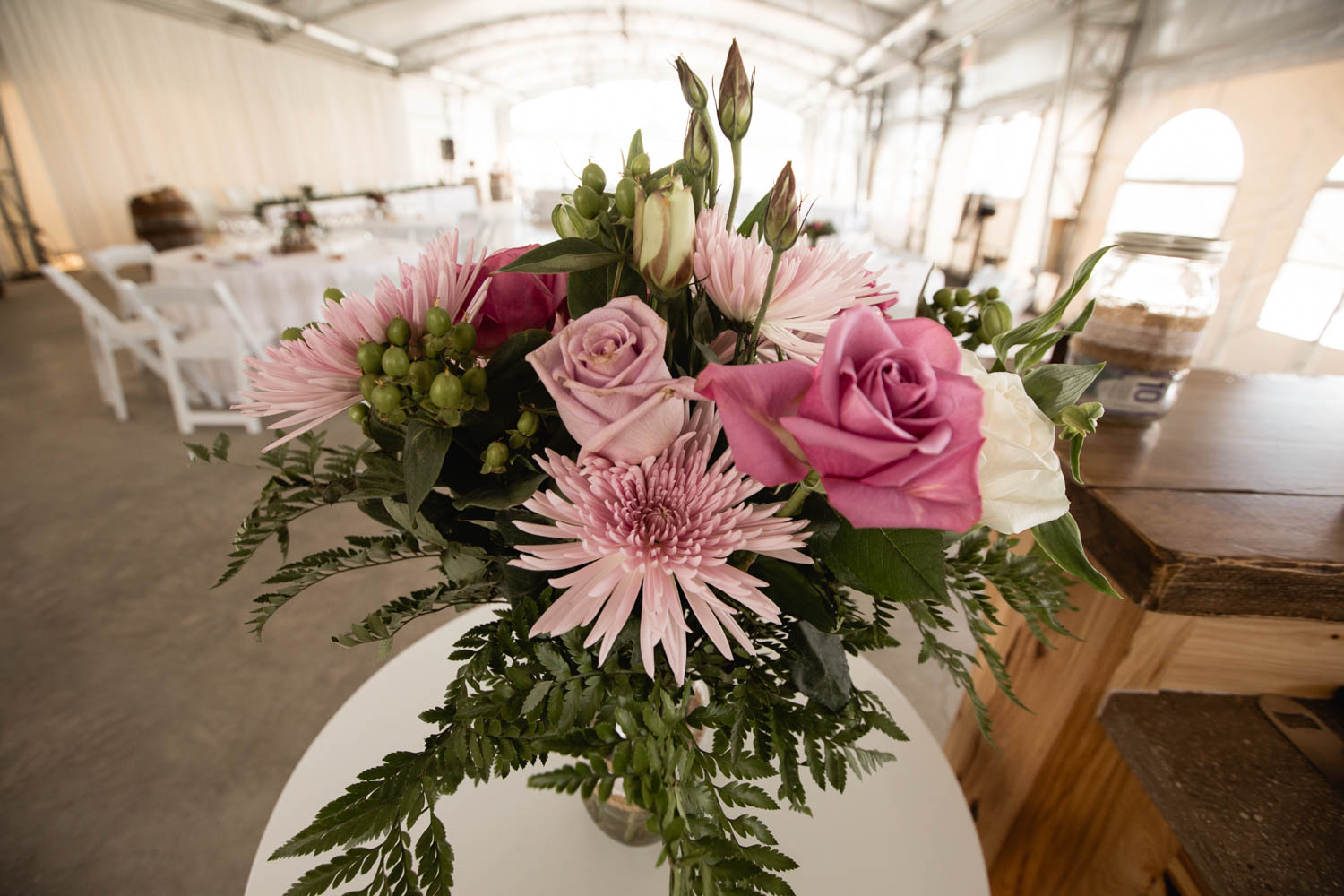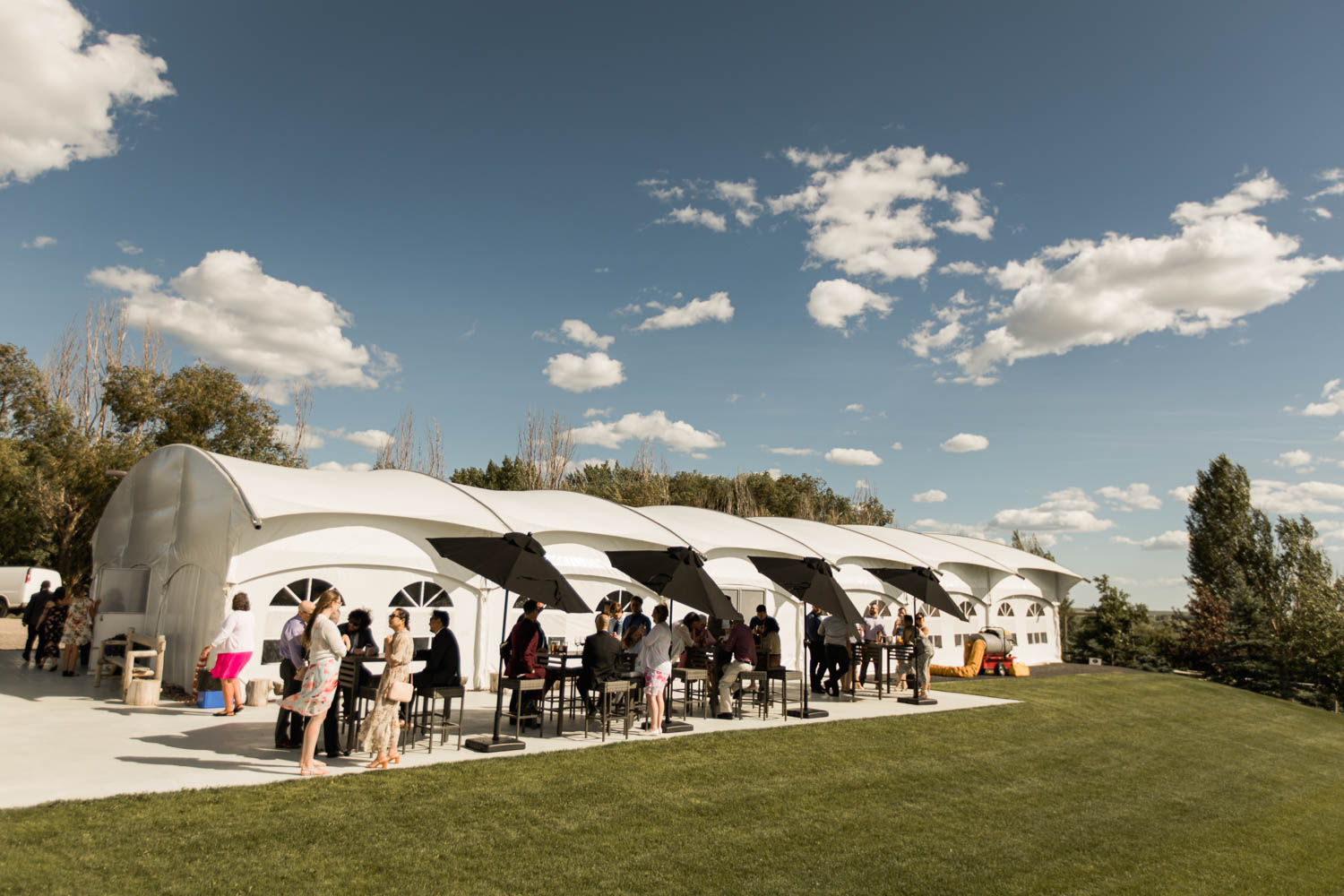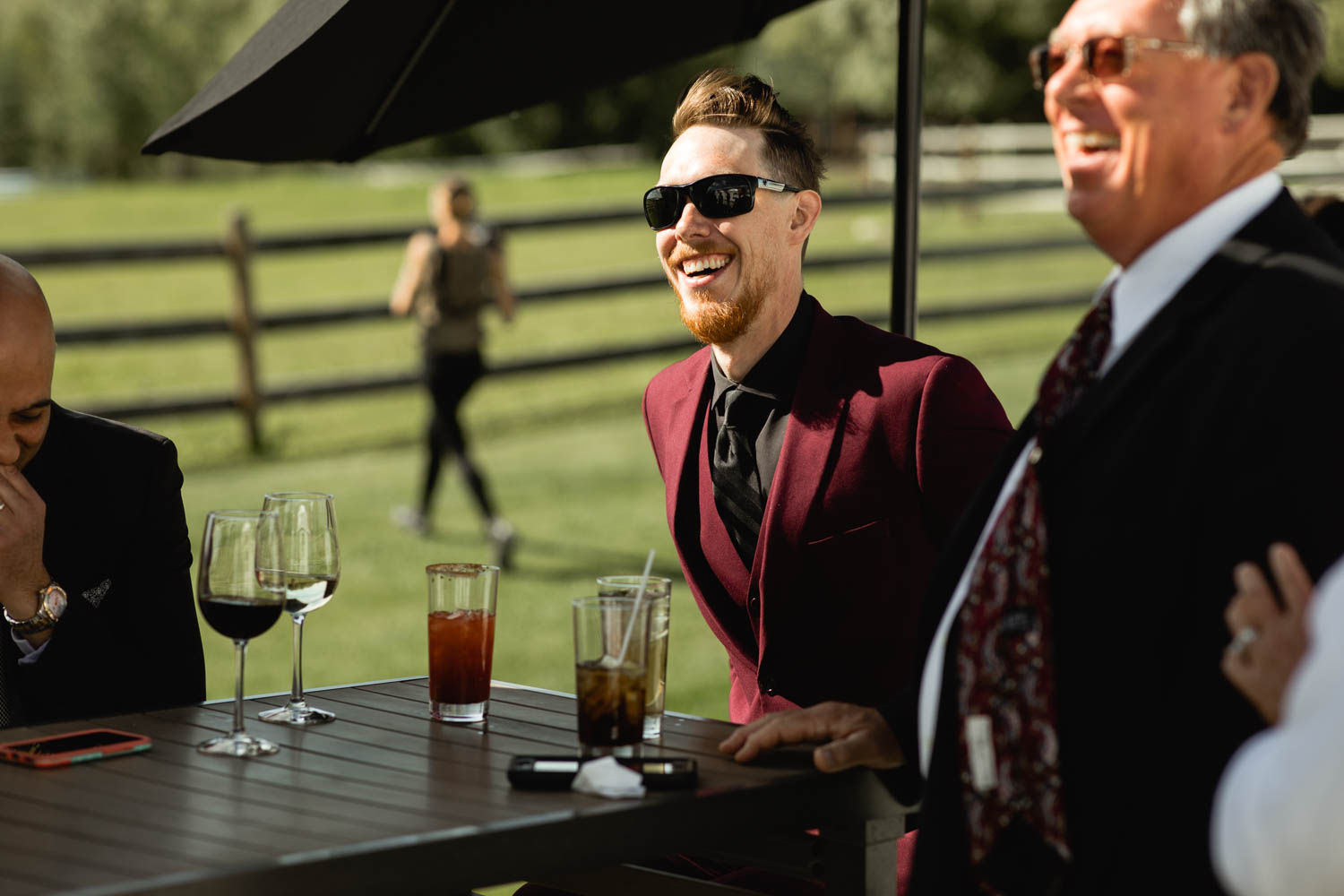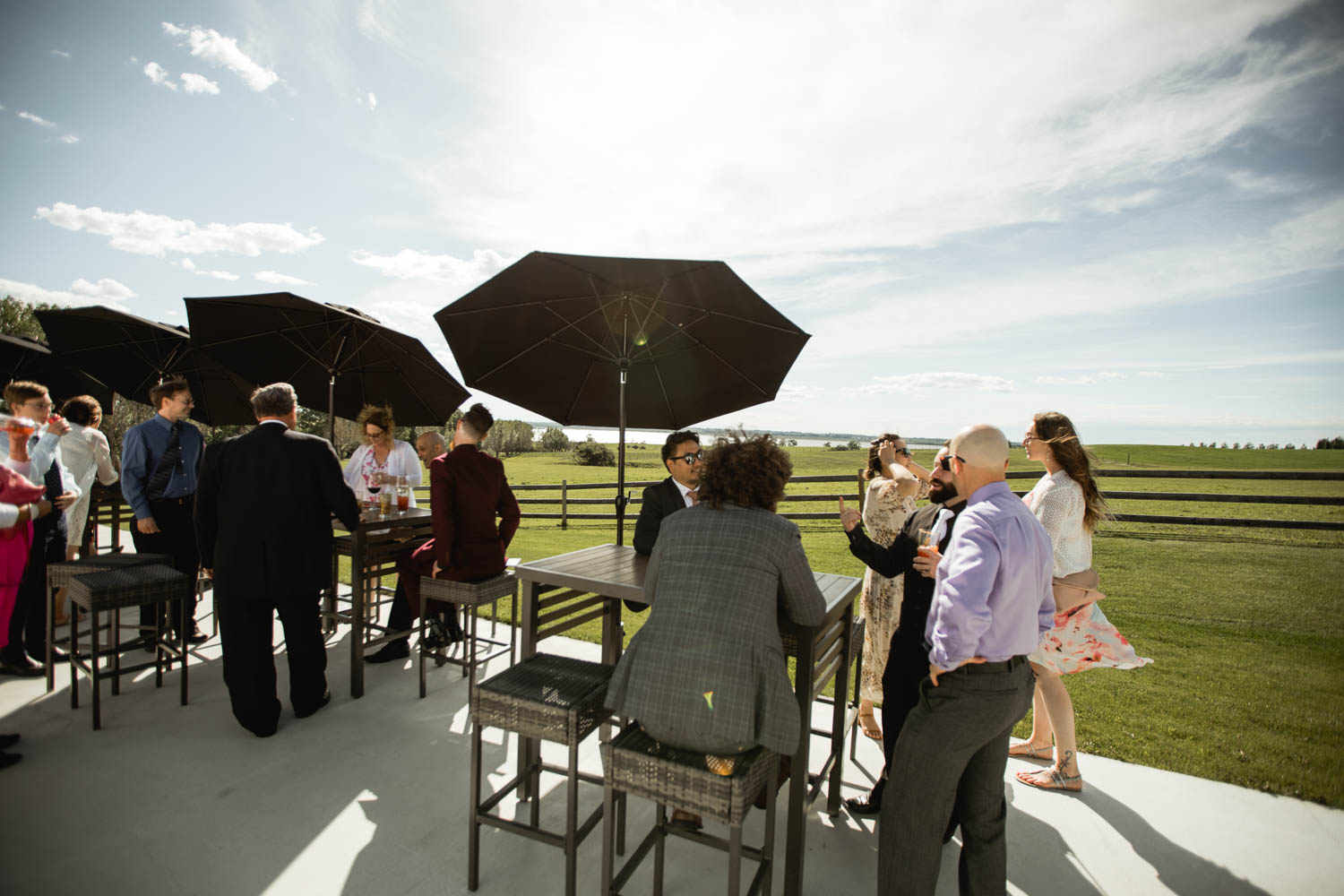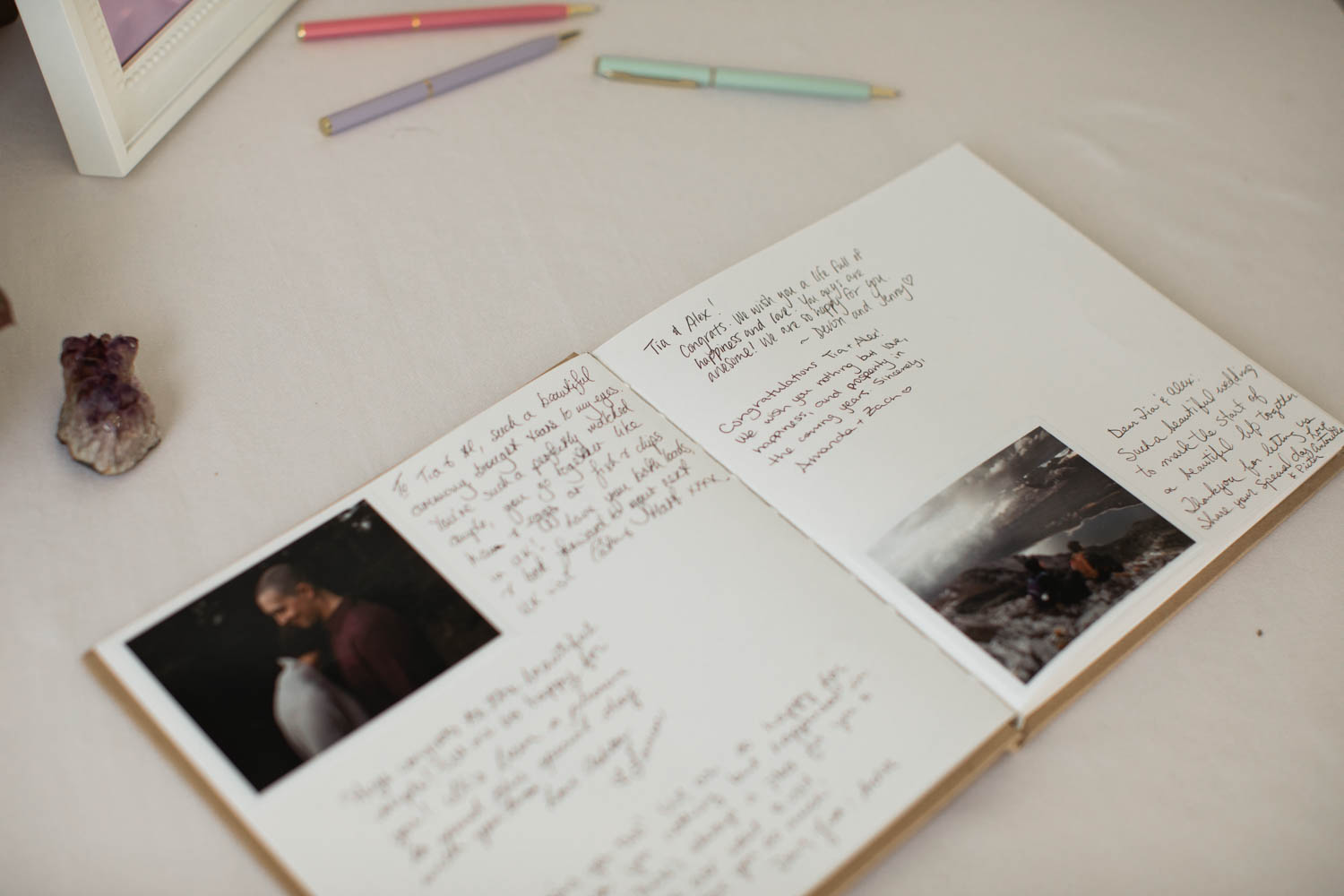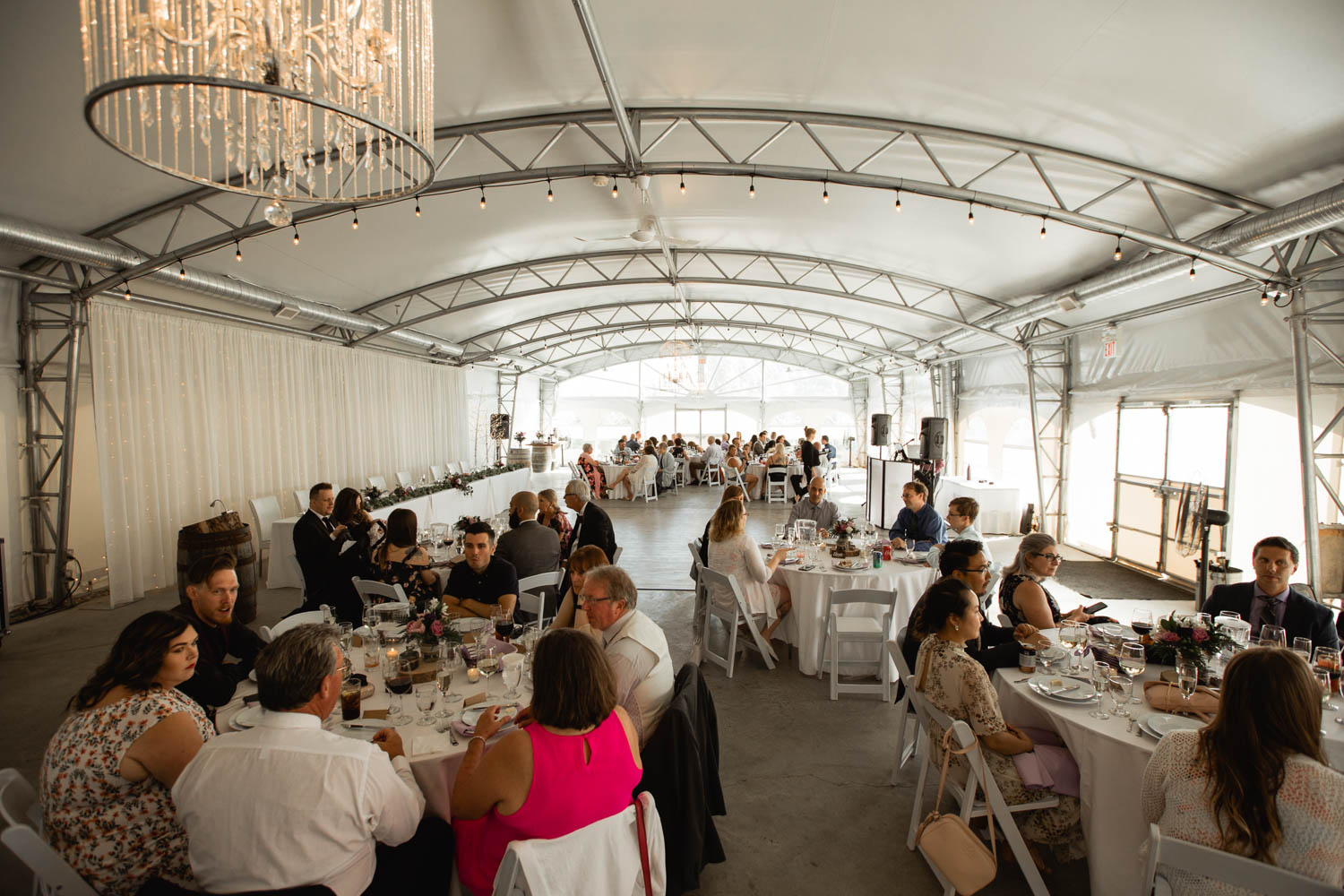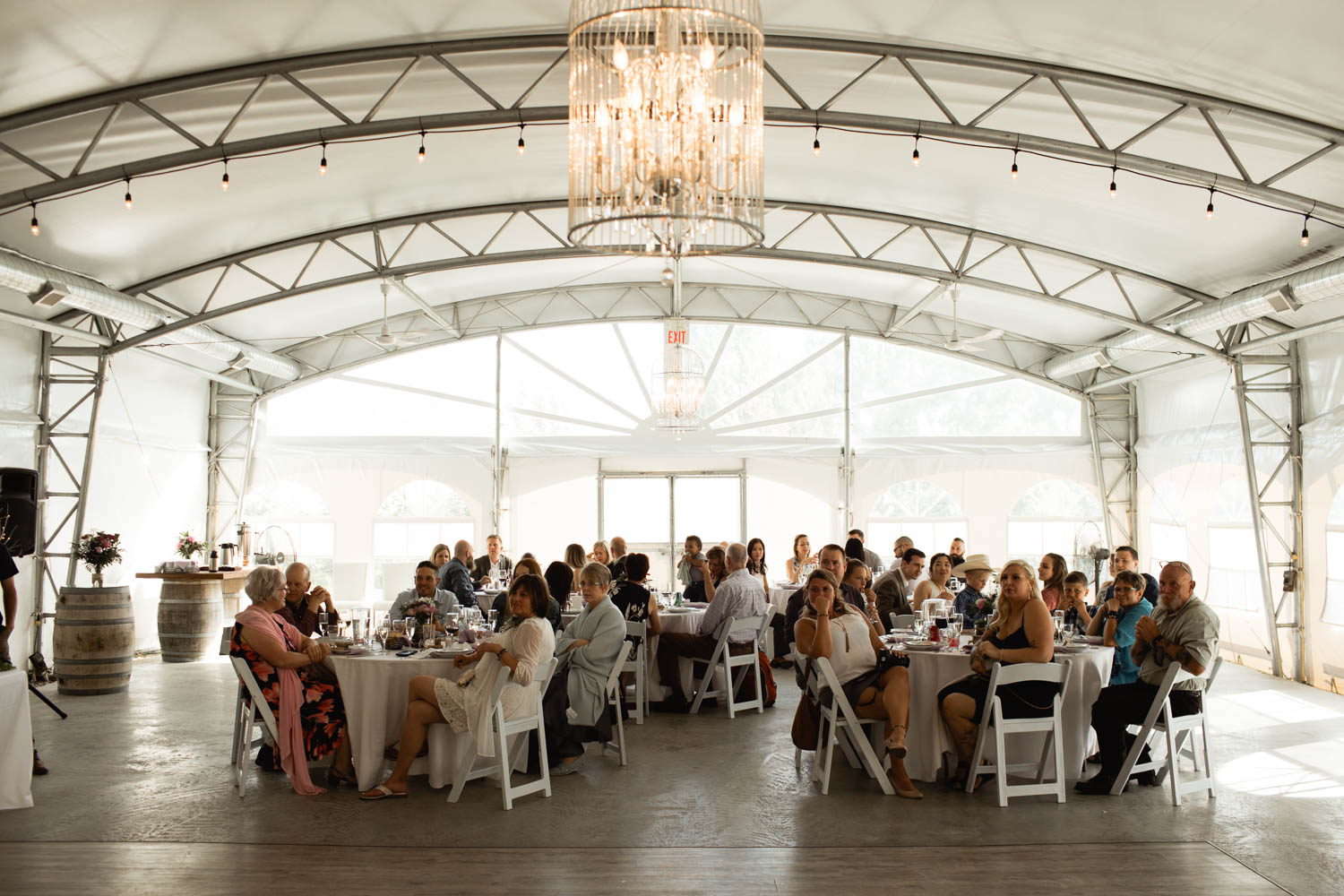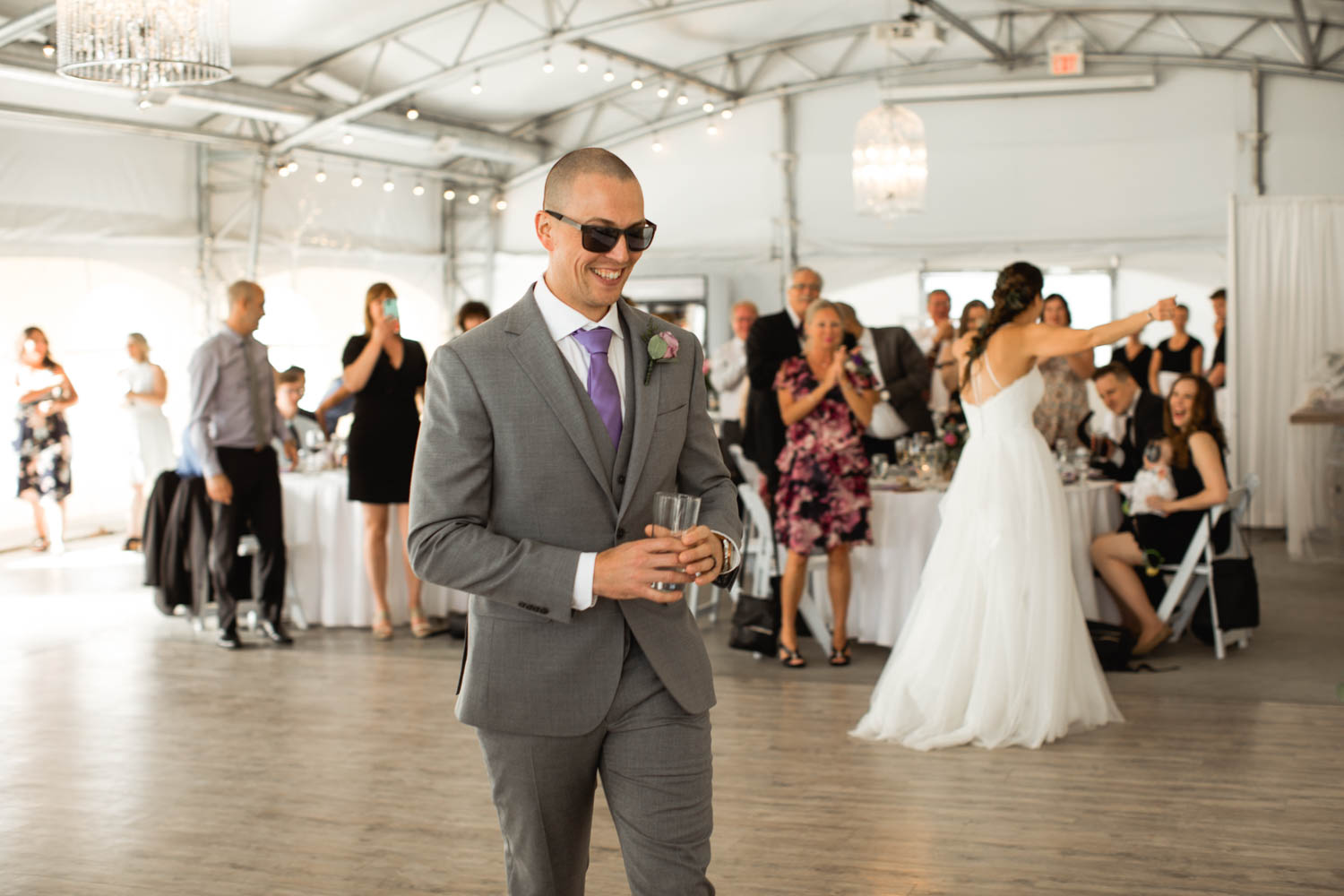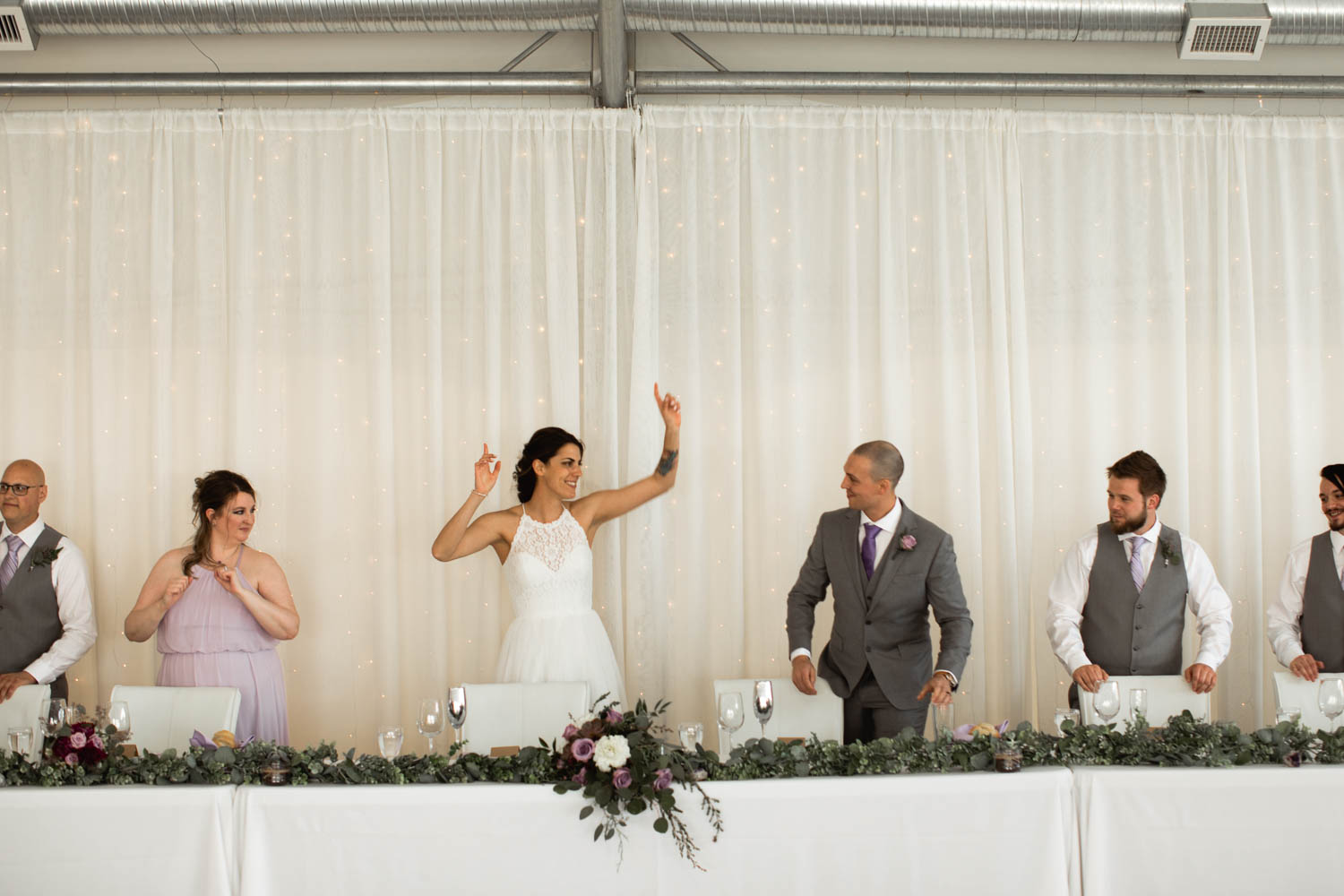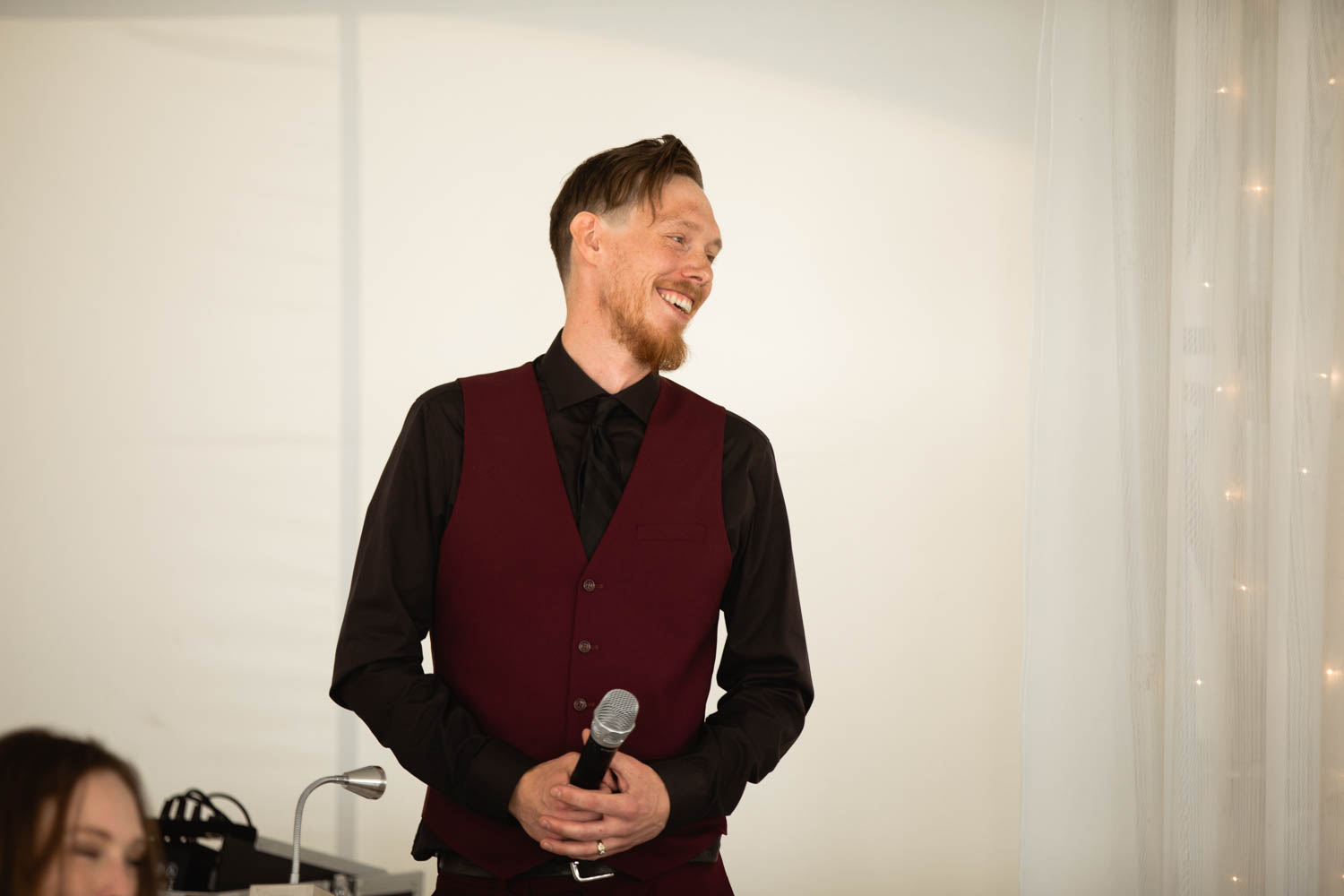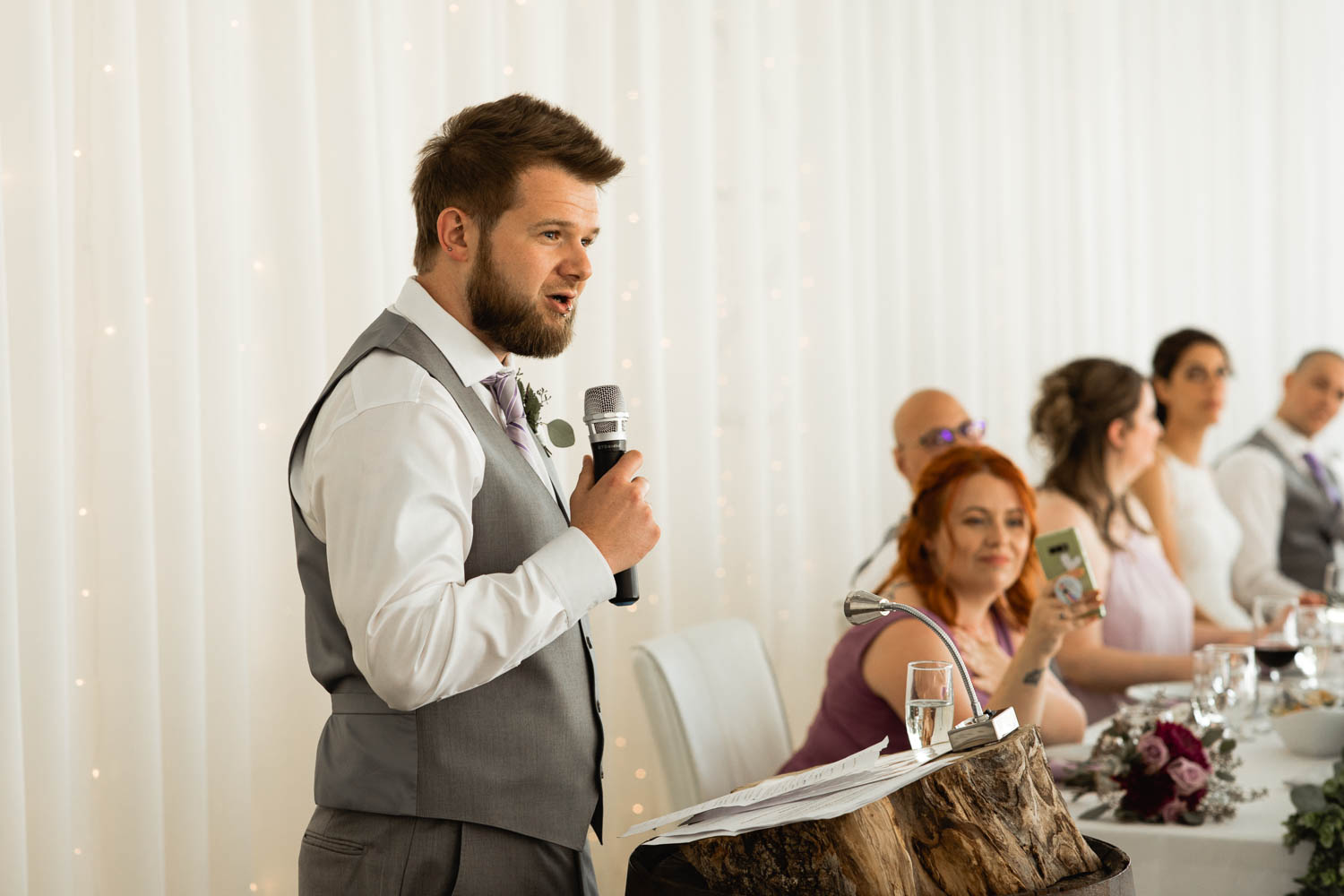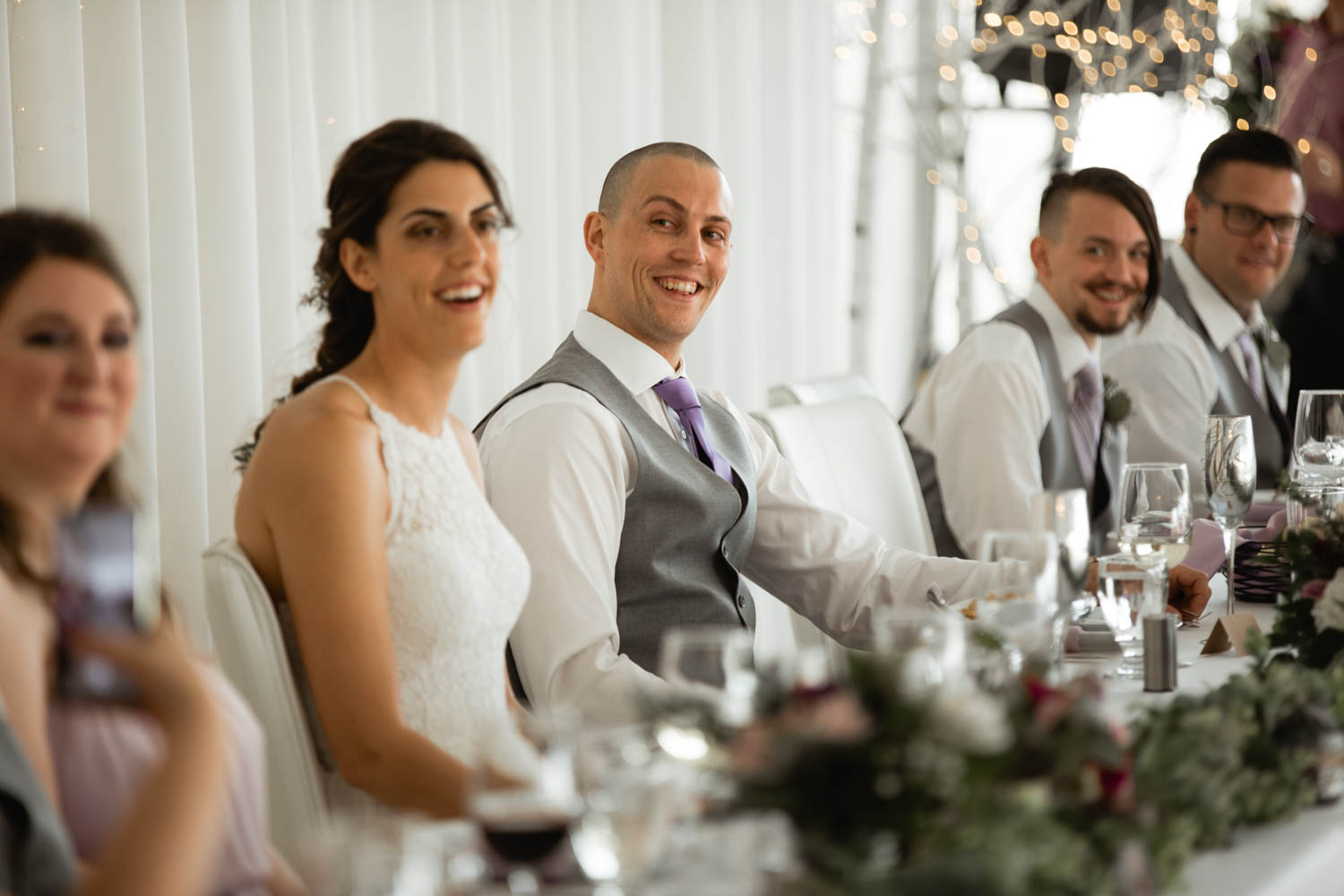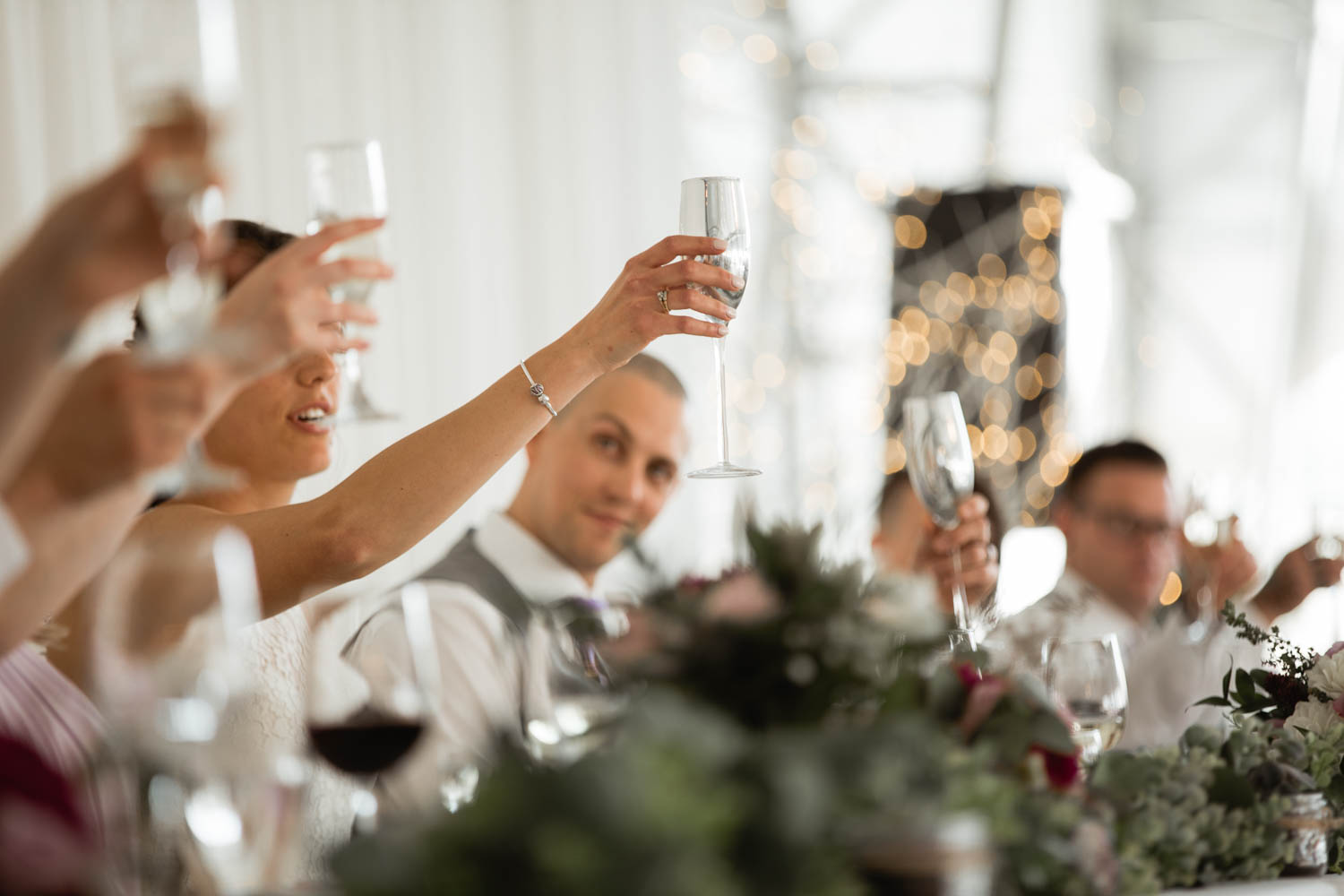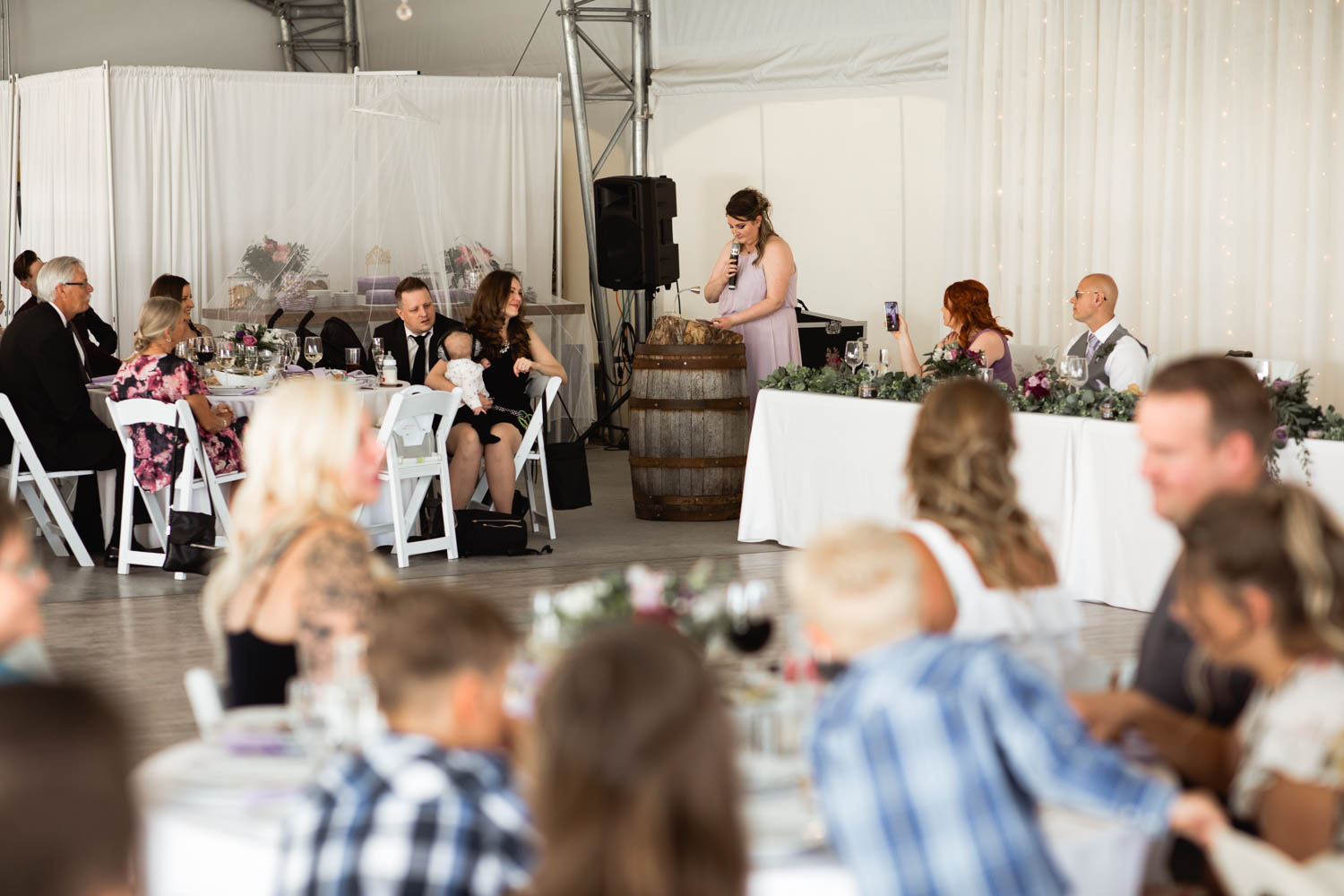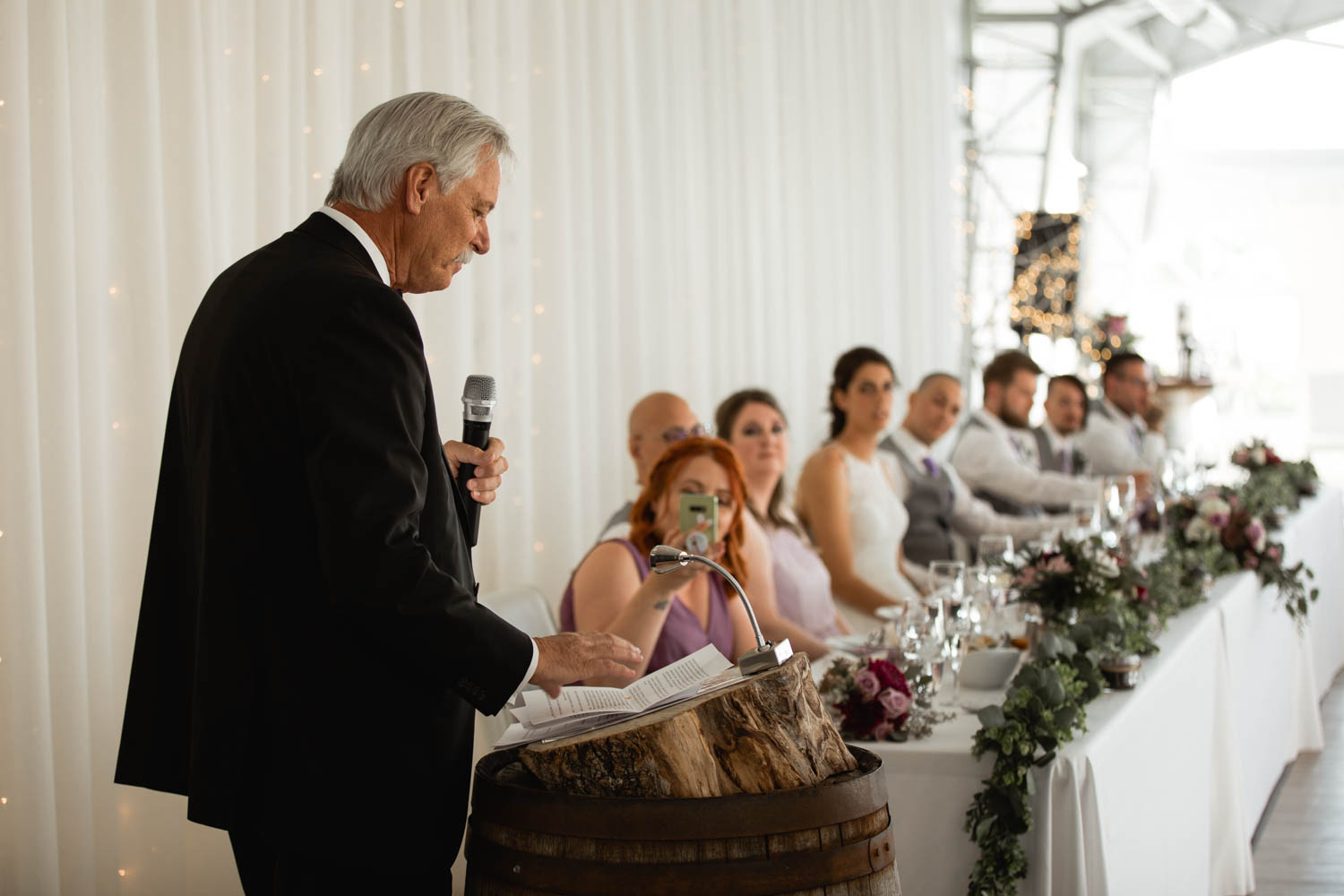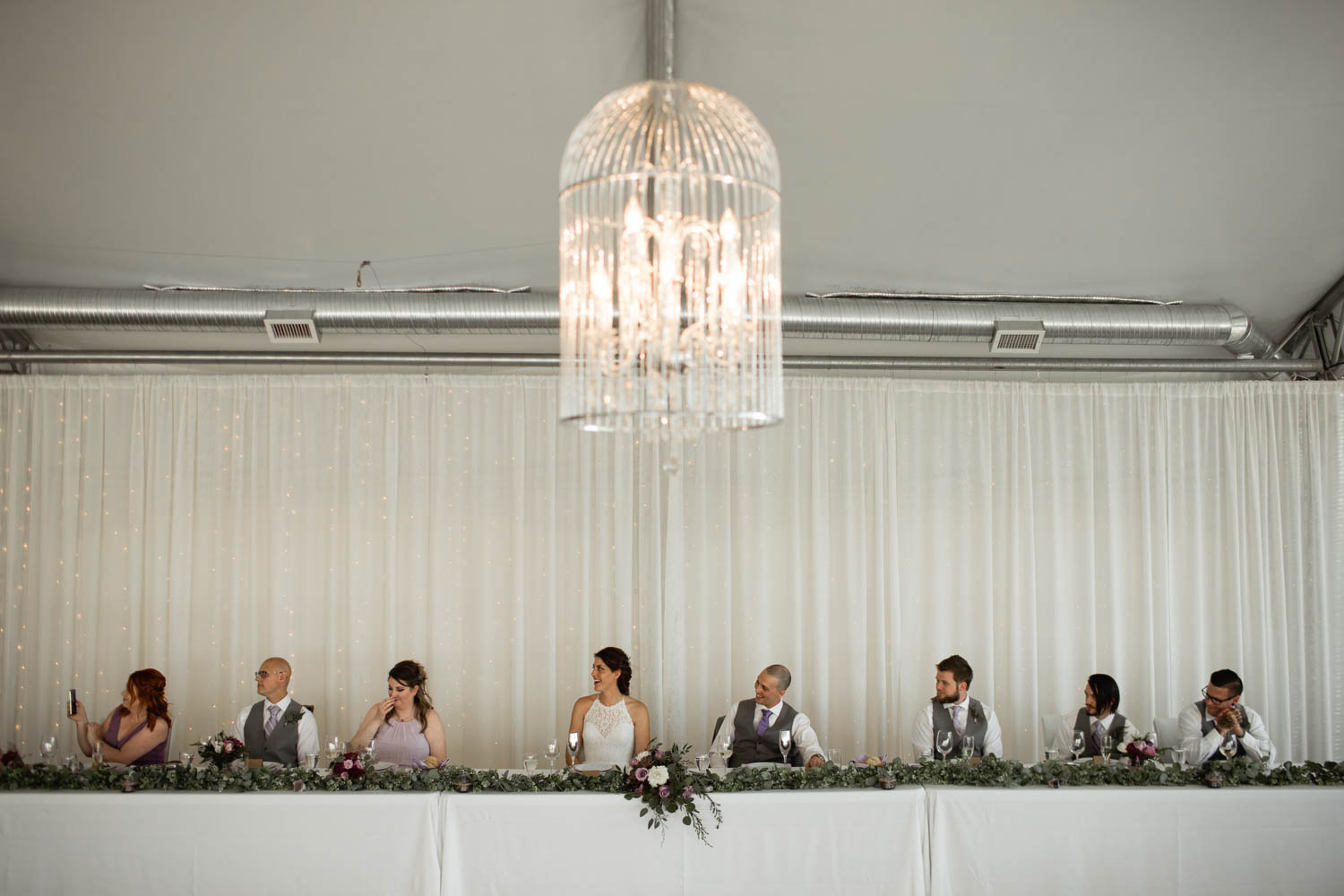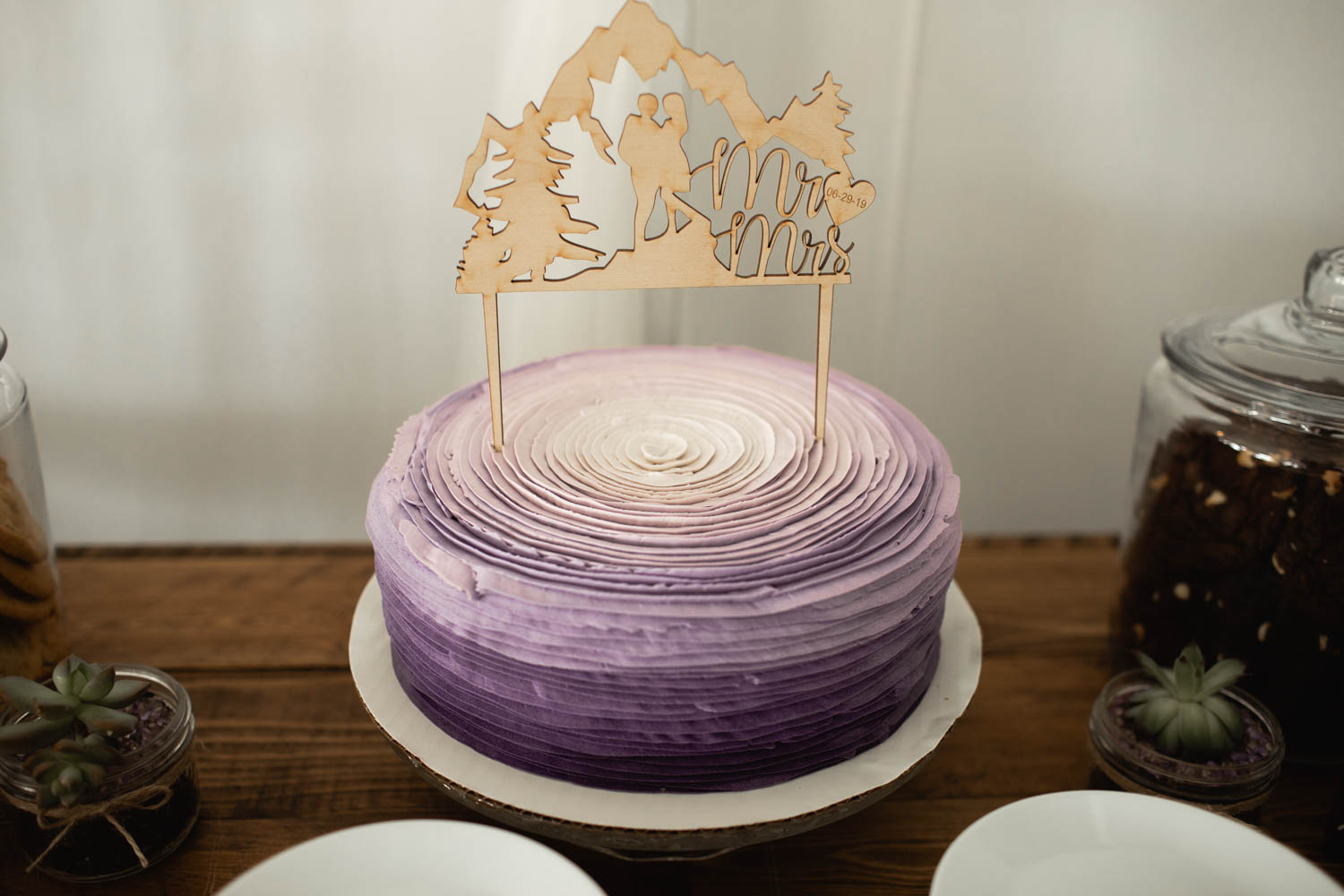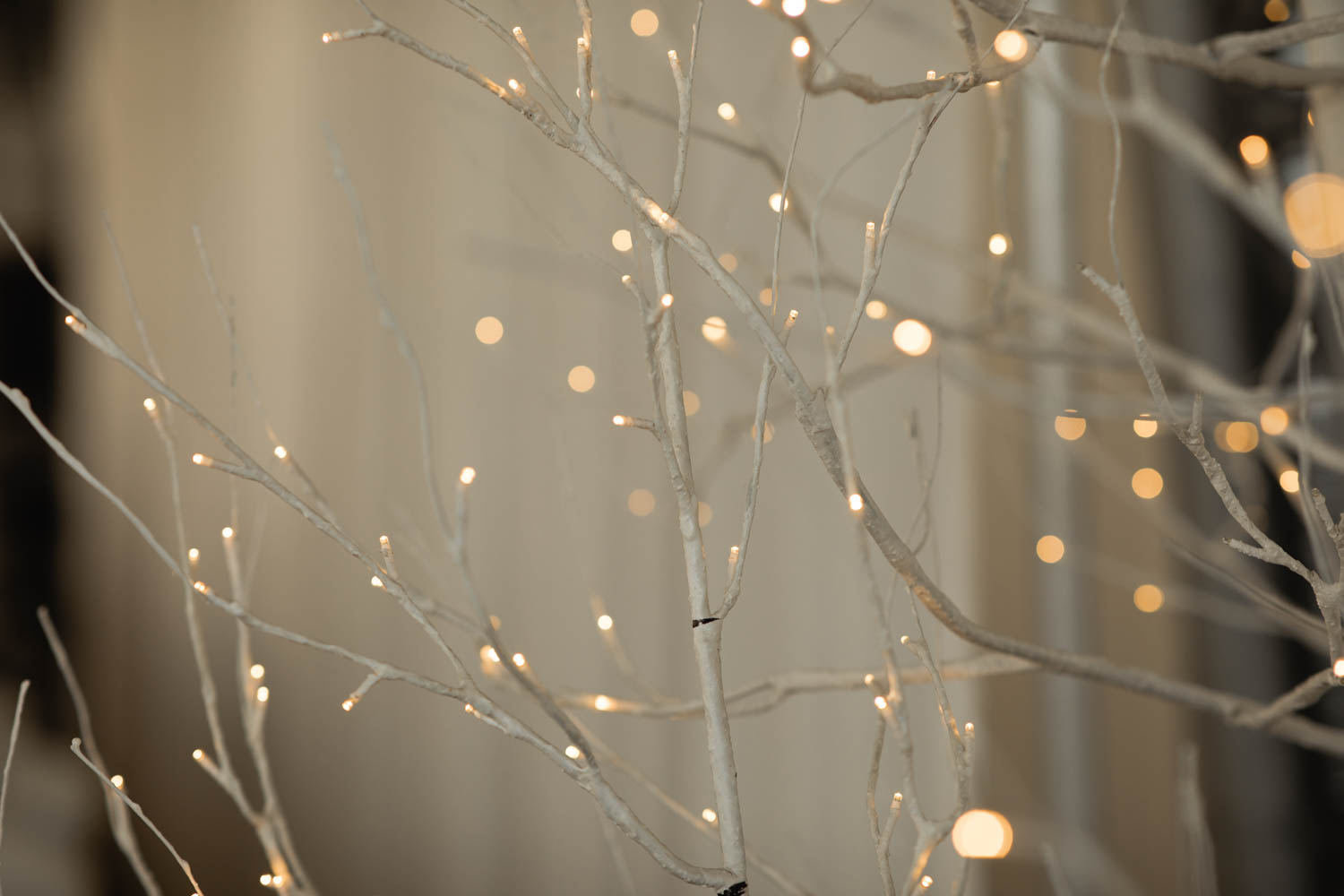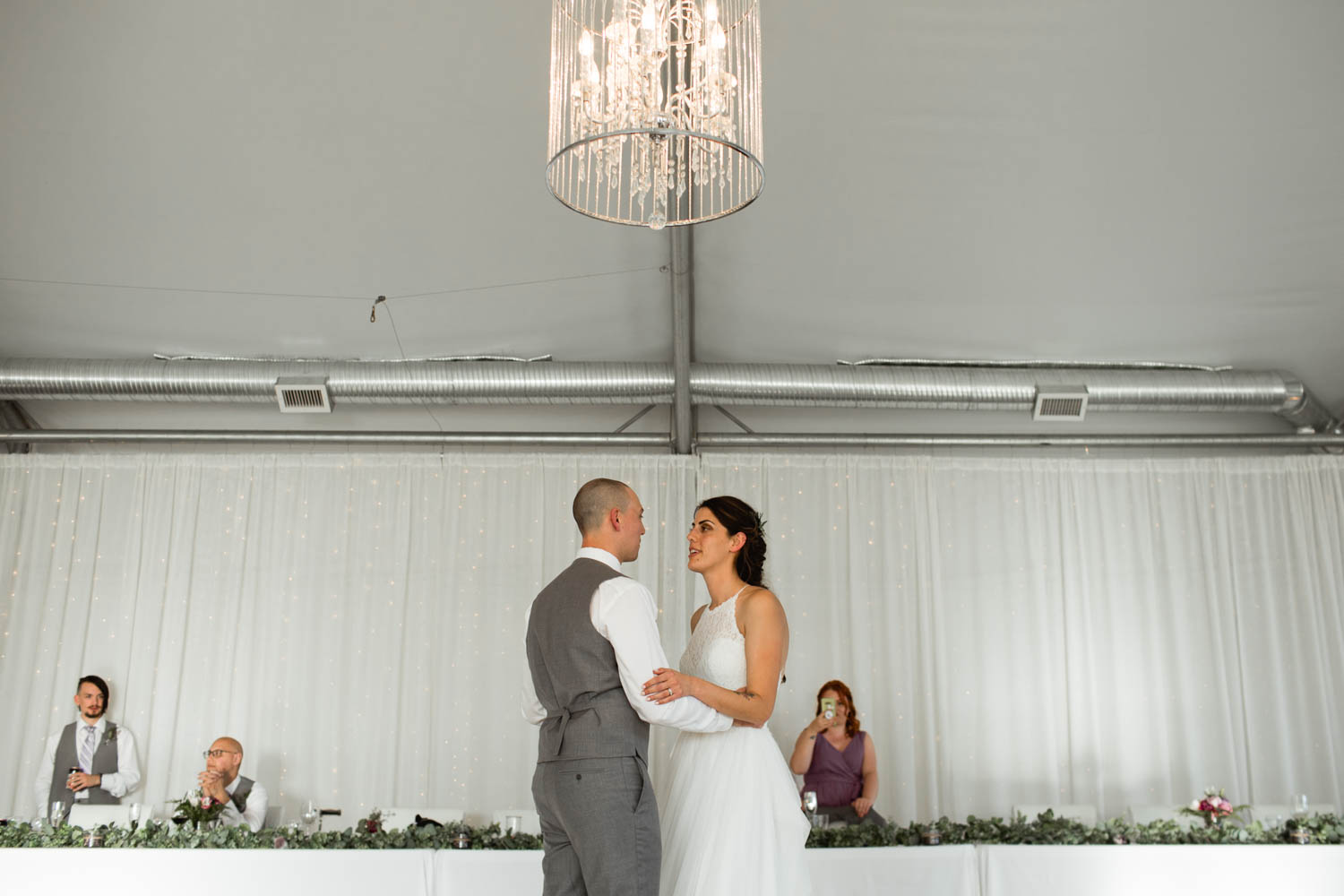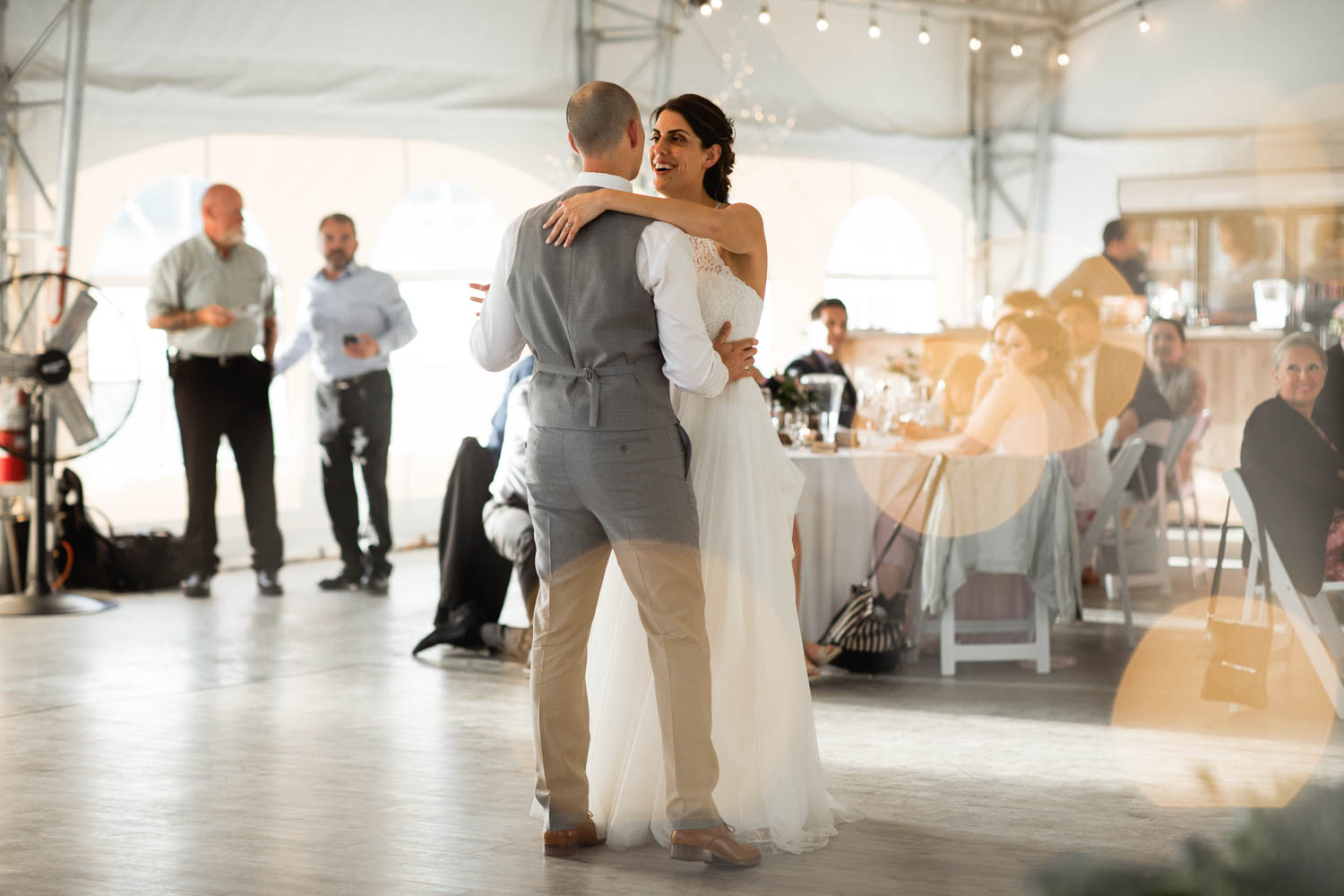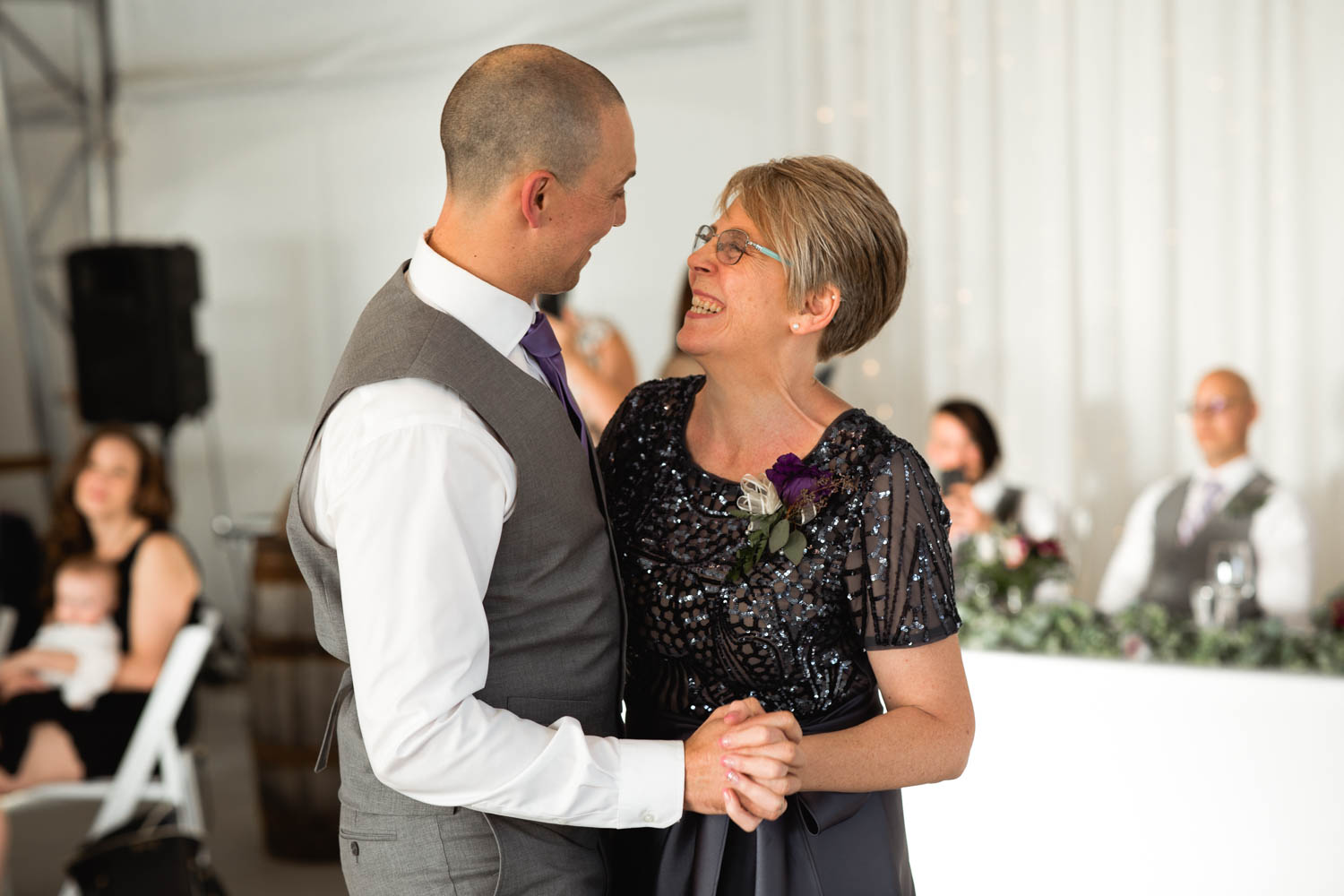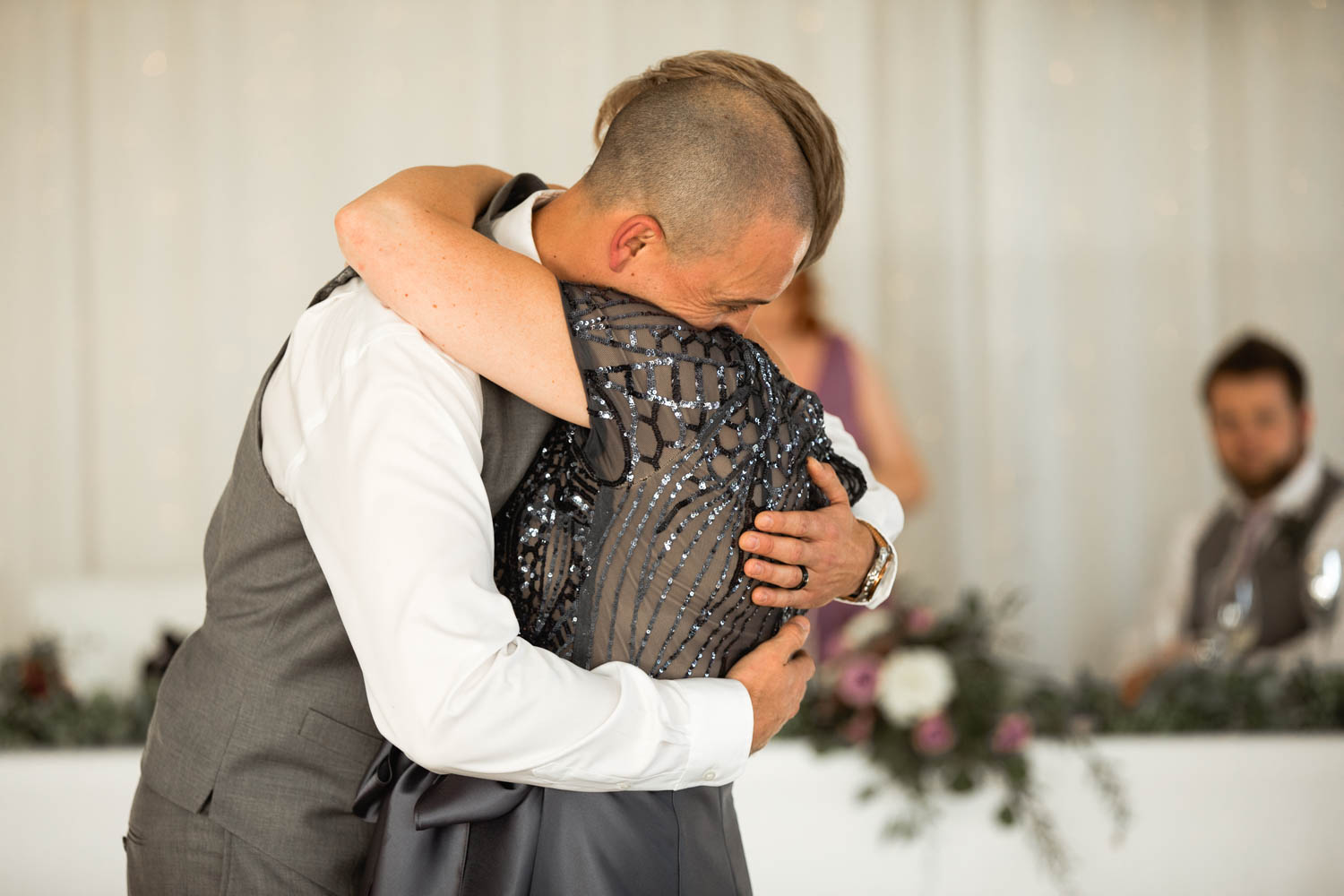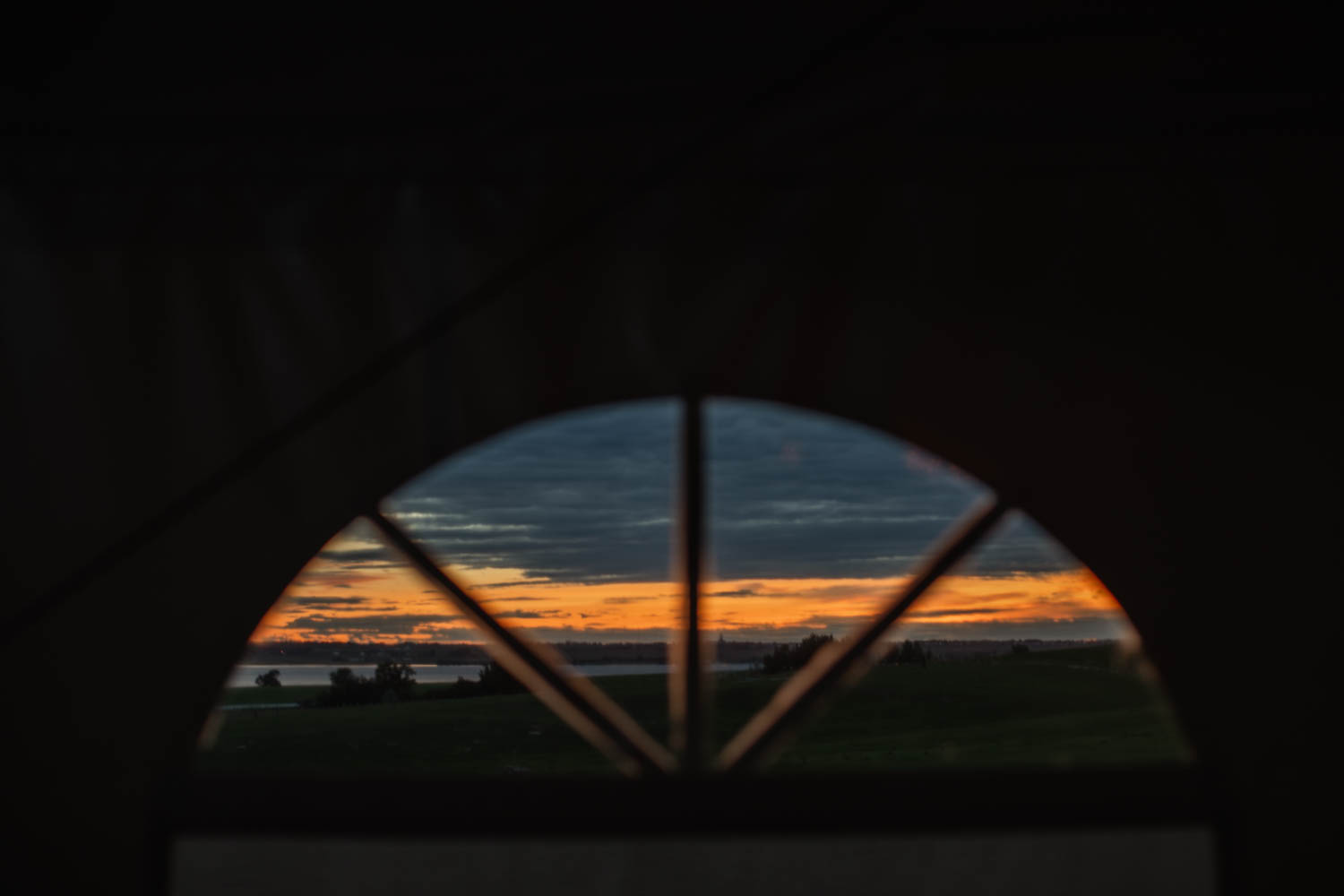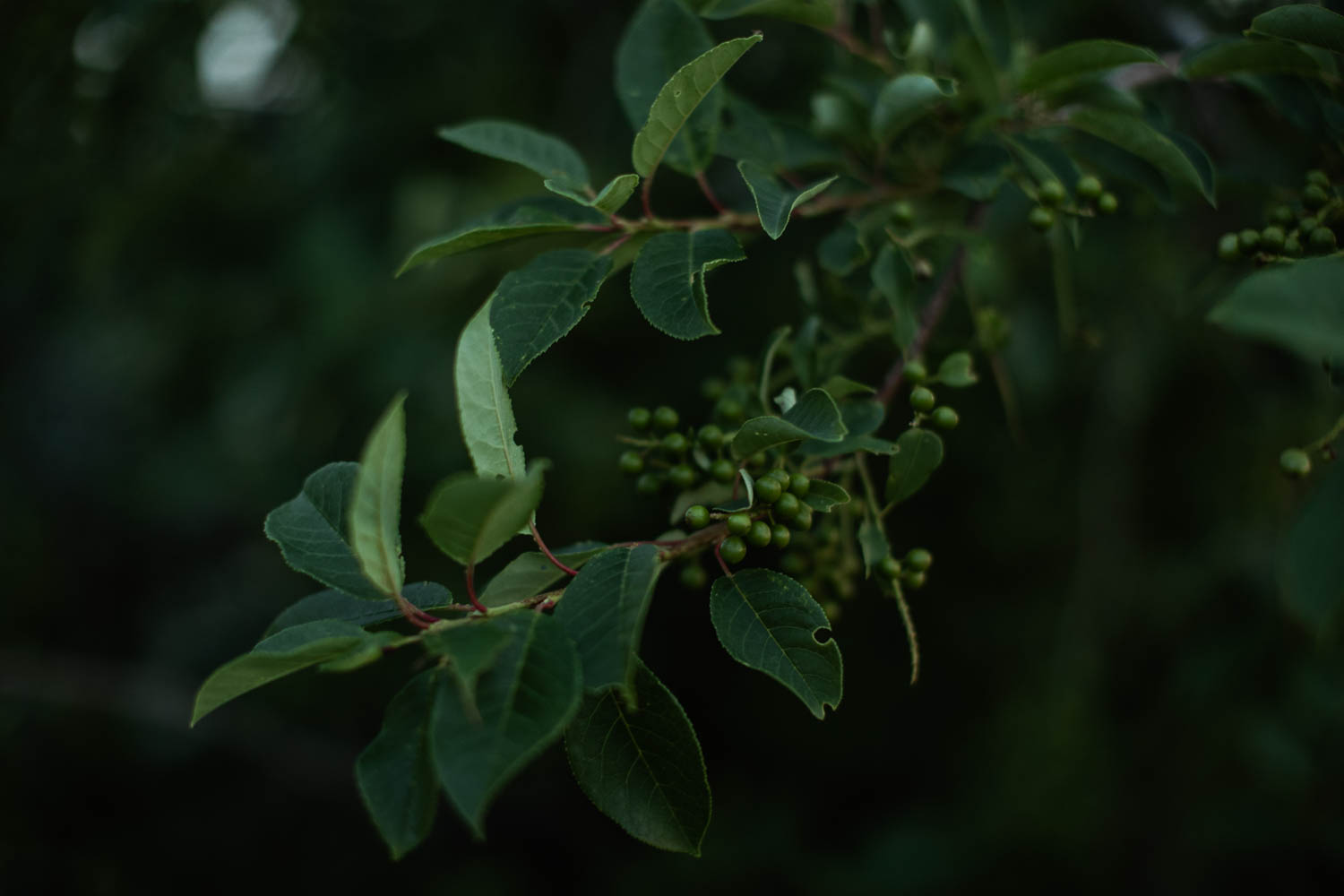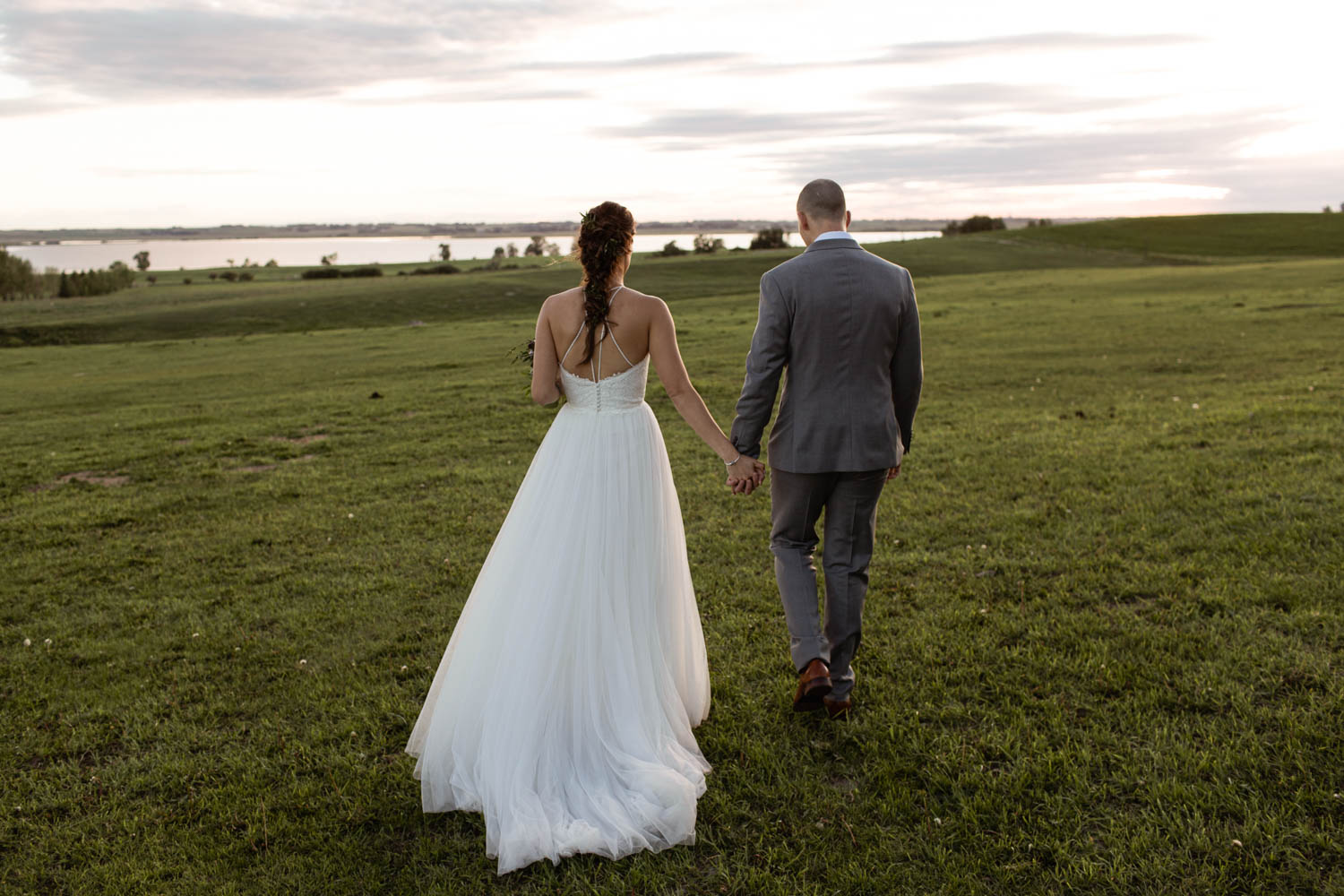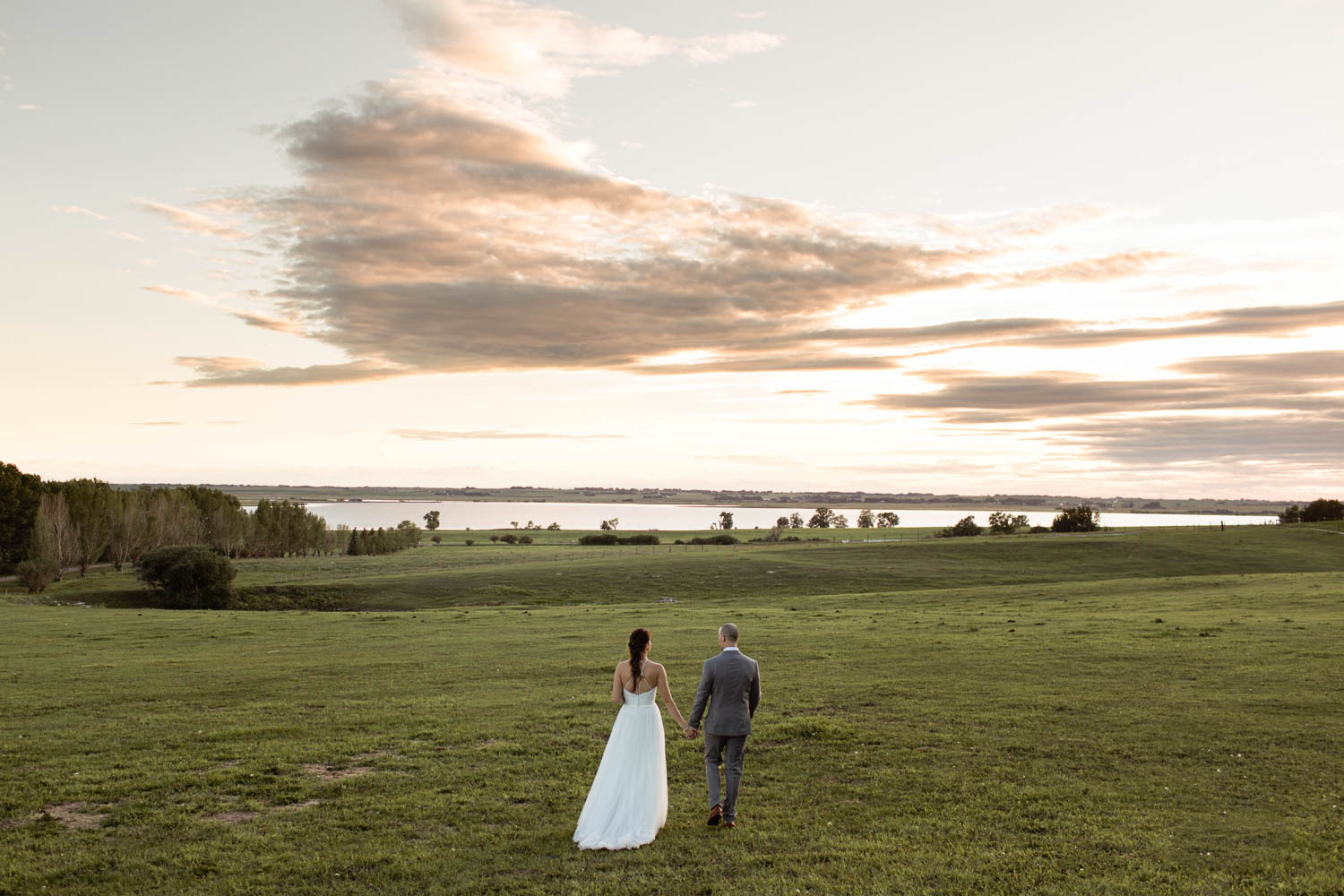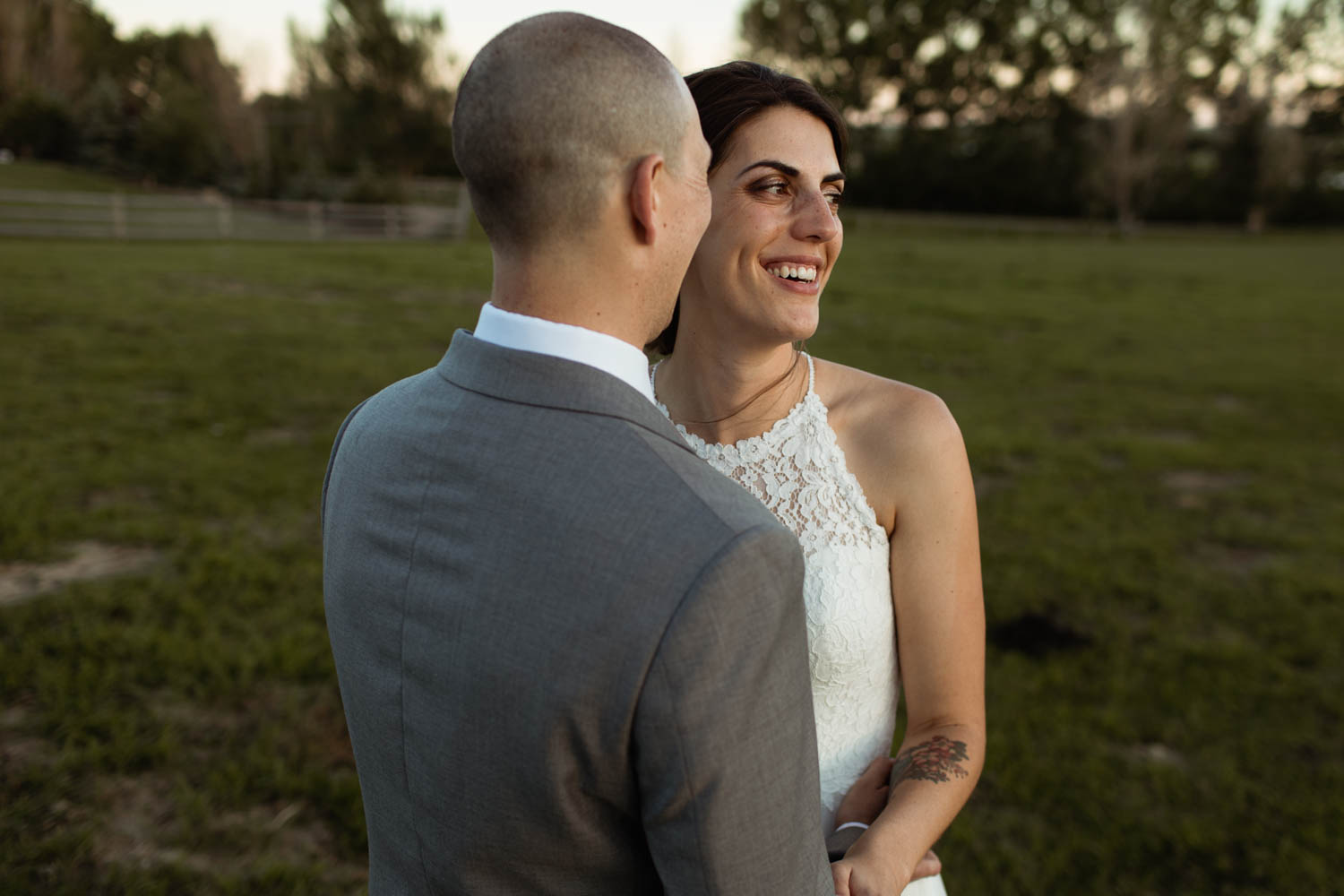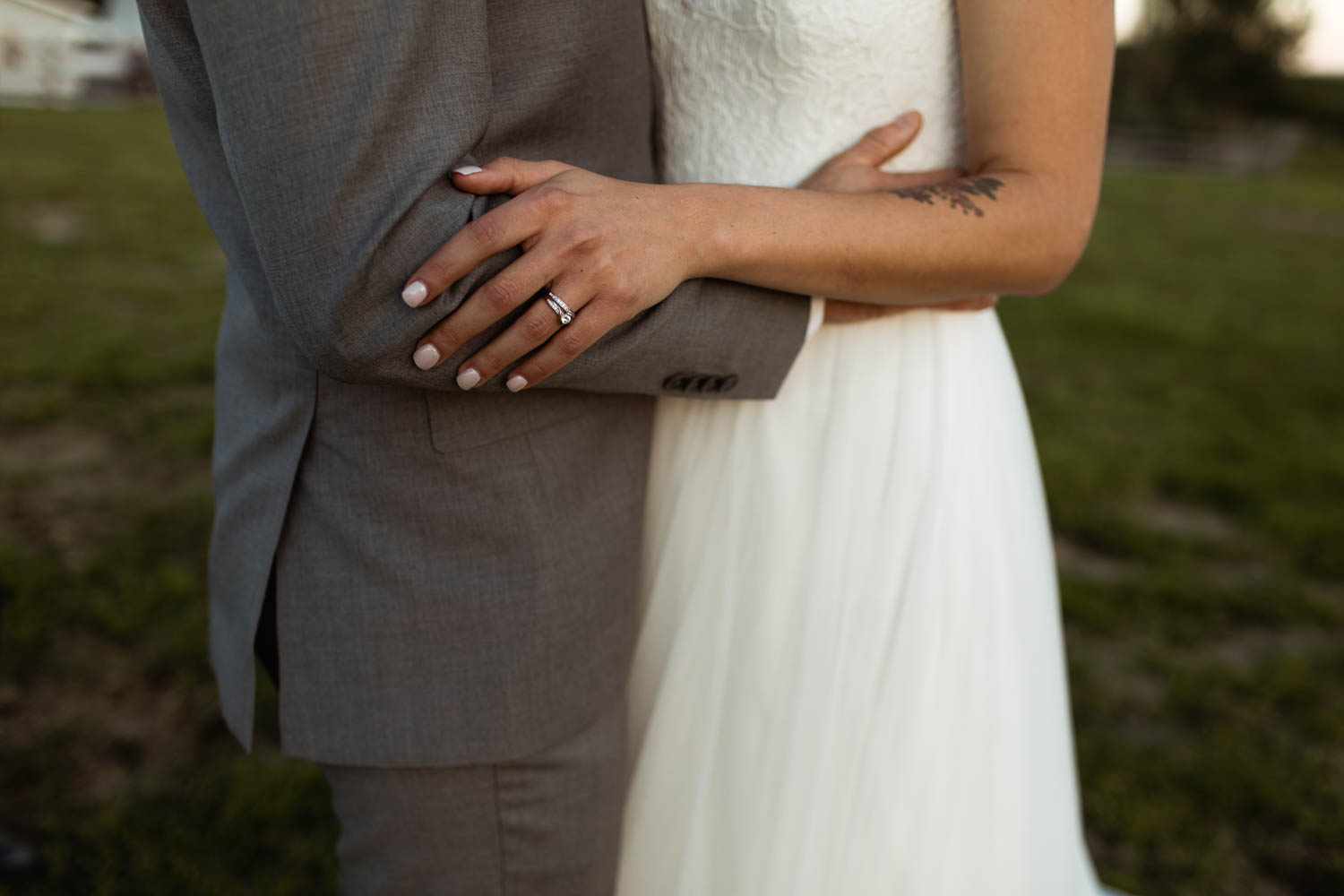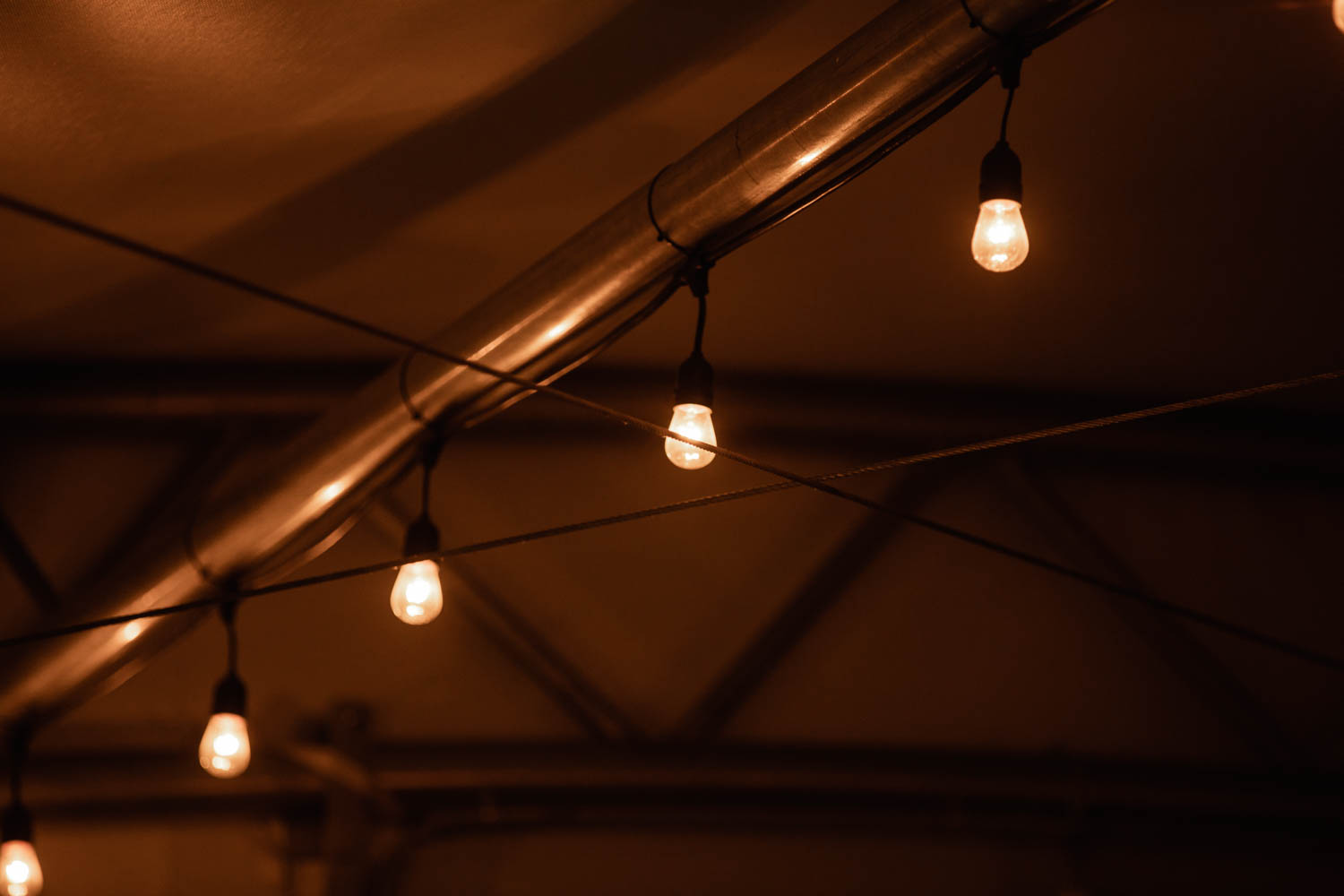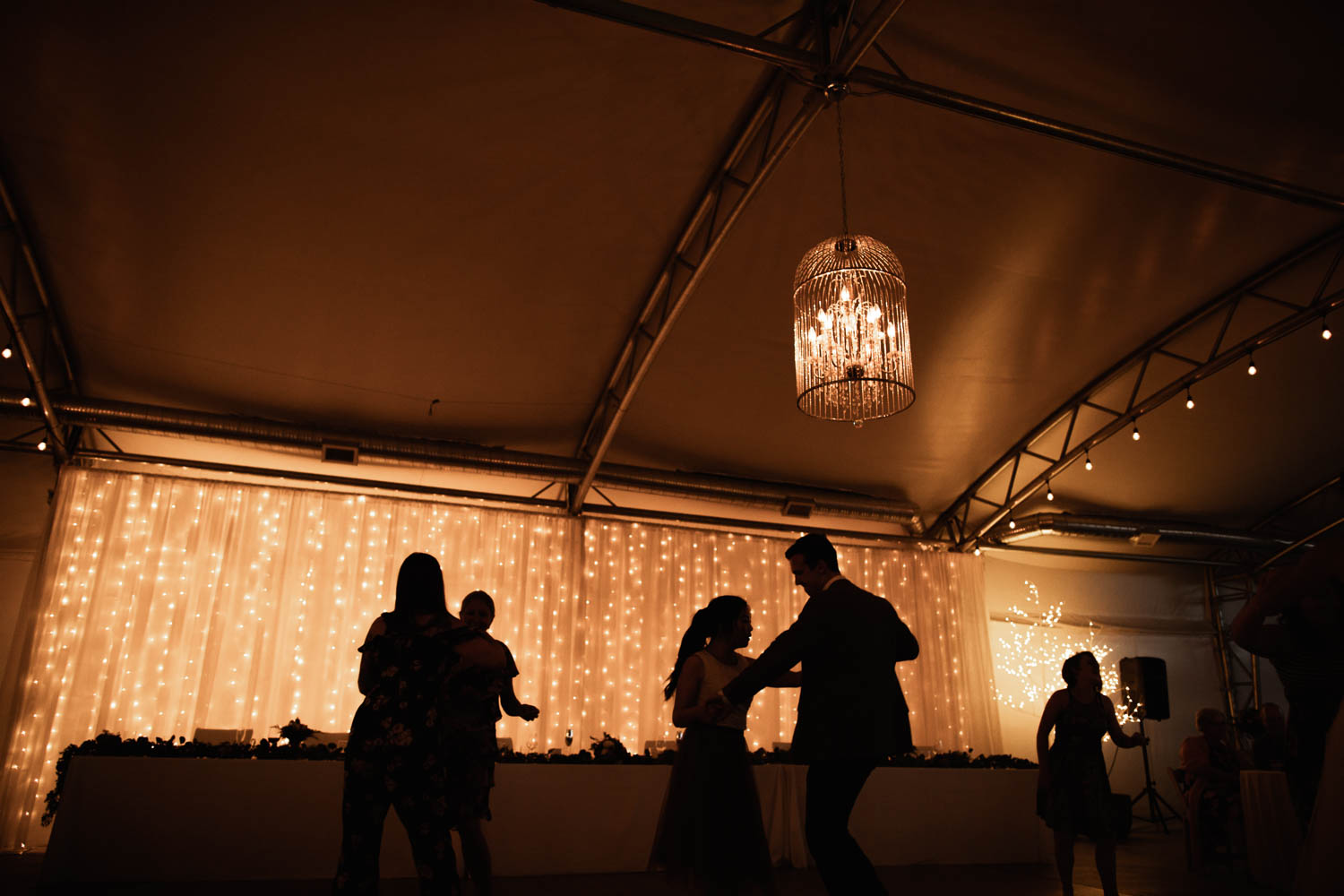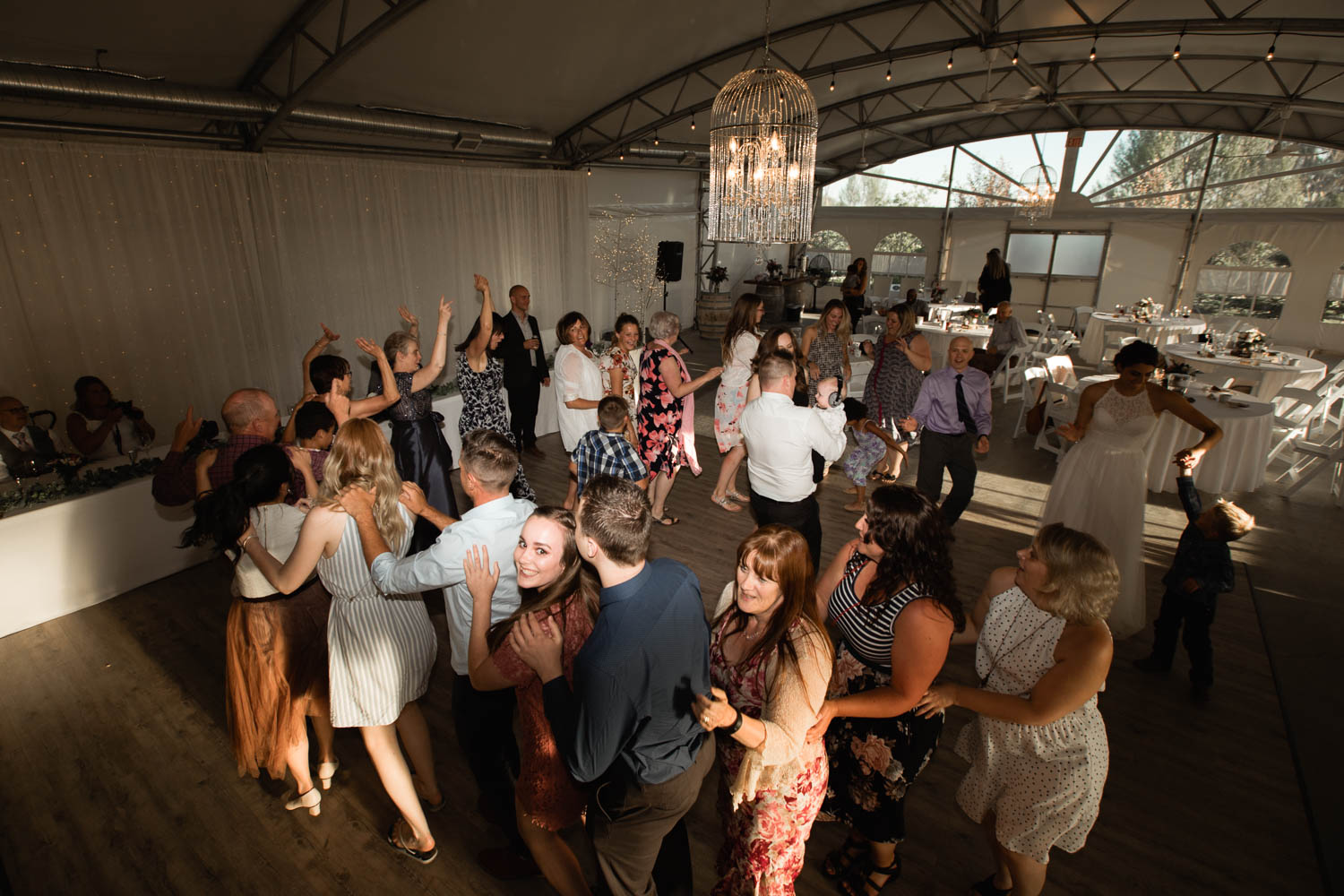 Vendors
Venue: Rocking R' Guest Ranch
Caterer: Meez Cuisine and Catering
Bride Bouquet and Grooms Corsage: Strathmore's Florist (all other flowers done by friend Jaime Peart)
Hair: Leesa Jeffery of Below Ground Hair
Brides Dress: Blissful Bridal
Bridesmaid Dresses: David's Bridal
All Suits: Moores
Cakes: Glamorgan Bakery
DJ: Audiowerx Productions
Shuttle Service: AM PM Limo Service

Other Stories Similar to this Rocking R Ranch Wedding:
Robyn and Eric – Cochrane Ranch Wedding
Sinead and Craig – Polmenna Barn Wedding