Kendra & Dan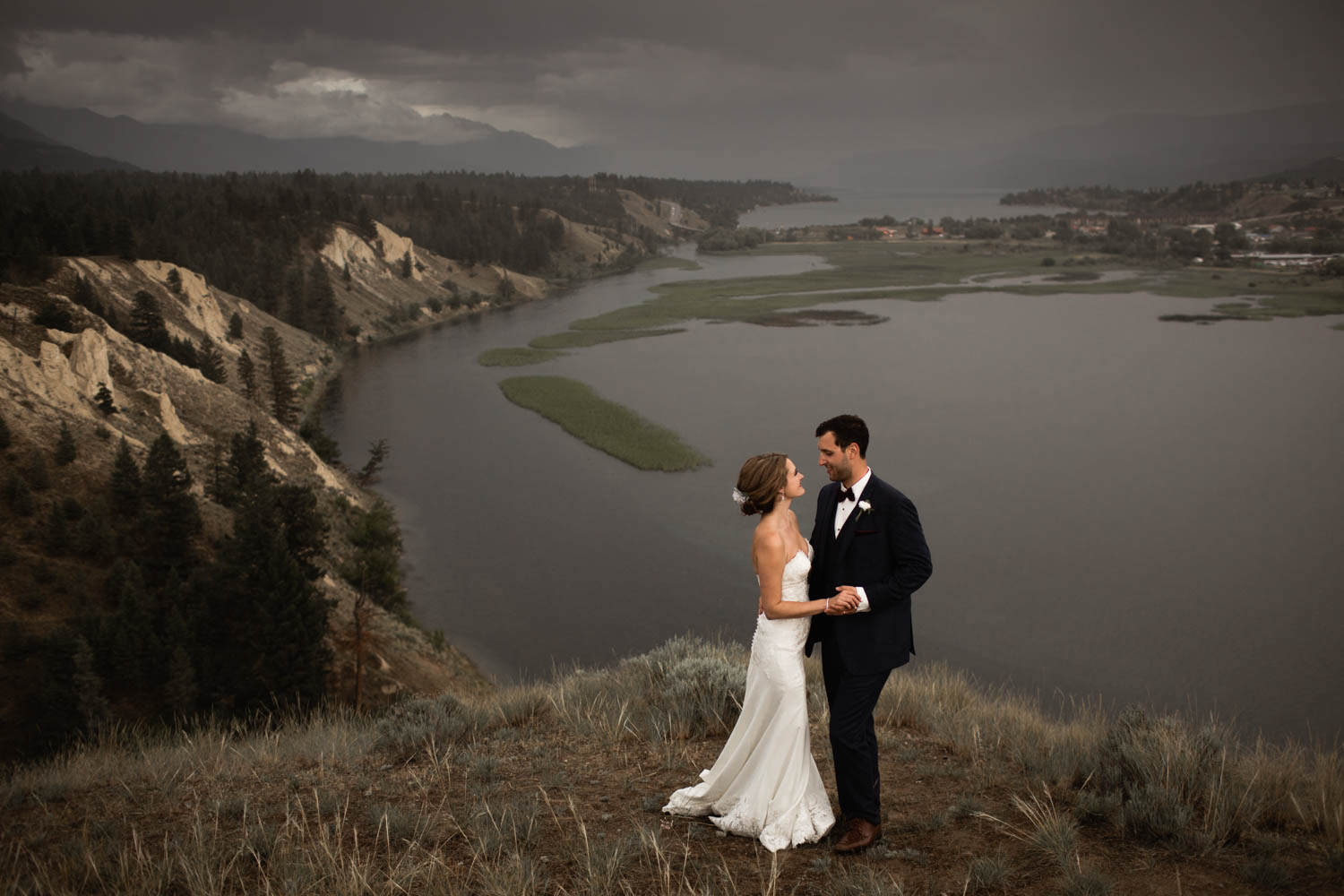 Kendra and Dan had planned the most amazing day for their Eagle Ranch Resort Wedding. It was such a beautiful day and we were so happy to be their photographers to capture all the fun memories.
Eagle Ranch Resort Wedding Venue in Invermere
We have photographed a few weddings around Invermere but this was our first time shooting at the Eagle Ranch Resort. The venue is perched up on a cliff with incredible panoramic view overlooking the beautiful Columbia River and surrounding peaks. The venue is a popular spot for golfers in the summer because of its incredible scenery. For this reason they have limited availiblity of their beautiful timber clubhouse during July and August. Kendra and Dan were lucky to secure their date in June and when they contacted us to be their photographers we couldn't have been more excited to check out this venue for the first time!
Preparing for Weather in the Canadian Rocky Mountains
June had been a very rainy month with lots of storms passing through the mountains. The weather forecast had been showing rain and thunderstorms nearly every day. We all had one eye on the radar while everyone was getting ready as we watched the clouds roll through the valley. It's always important to have a few backup plans for the weather and Kendra and Dan were prepared. They had umbrellas for their guests and the Eagle Ranch Resort has a lovely indoor option inside their beautiful clubhouse just incase.
Their Story
When the girls were getting ready we received a phone call that it was raining at Eagle Ranch Resort. Kendra was determined to have an outdoor ceremony so they delayed on putting the chairs out until the very last minute. When we arrived we could see the clouds drifting out over the valley and a brilliant blue sky replaced it. The timing couldn't have been more perfect for them. The ceremony continued while the sun shone and everyone celebrated afterwards with cocktails on the deck of the clubhouse.
Kendra and Dan had transformed the space beautifully for their wedding. Their decor was thoughtfully chosen to compliment the mountain landscape including had stamped wooden placenames and green foliage draped over every table. They even had homemade wine for all the guests to enjoy.
Sunset Photos at Eagle Ranch
We suggest to all of our couples to take some time at golden hour for some more portraits of just the two of them. It's the nicest time of day for photos and its also a nice time for you to have a break from the reception. Just the two of you to reflect on the day. We took golf carts out to the cliffs where they had their ceremony a few hours prior and enjoyed the last few moments of daylight under umbellas in the light rain.
Documenting the love these two have for each in this amazing location was such an honor. Kendra and Dan had planned the perfect day and it was a pleasure celebrating with all of their friends and family surrounded by so much beauty.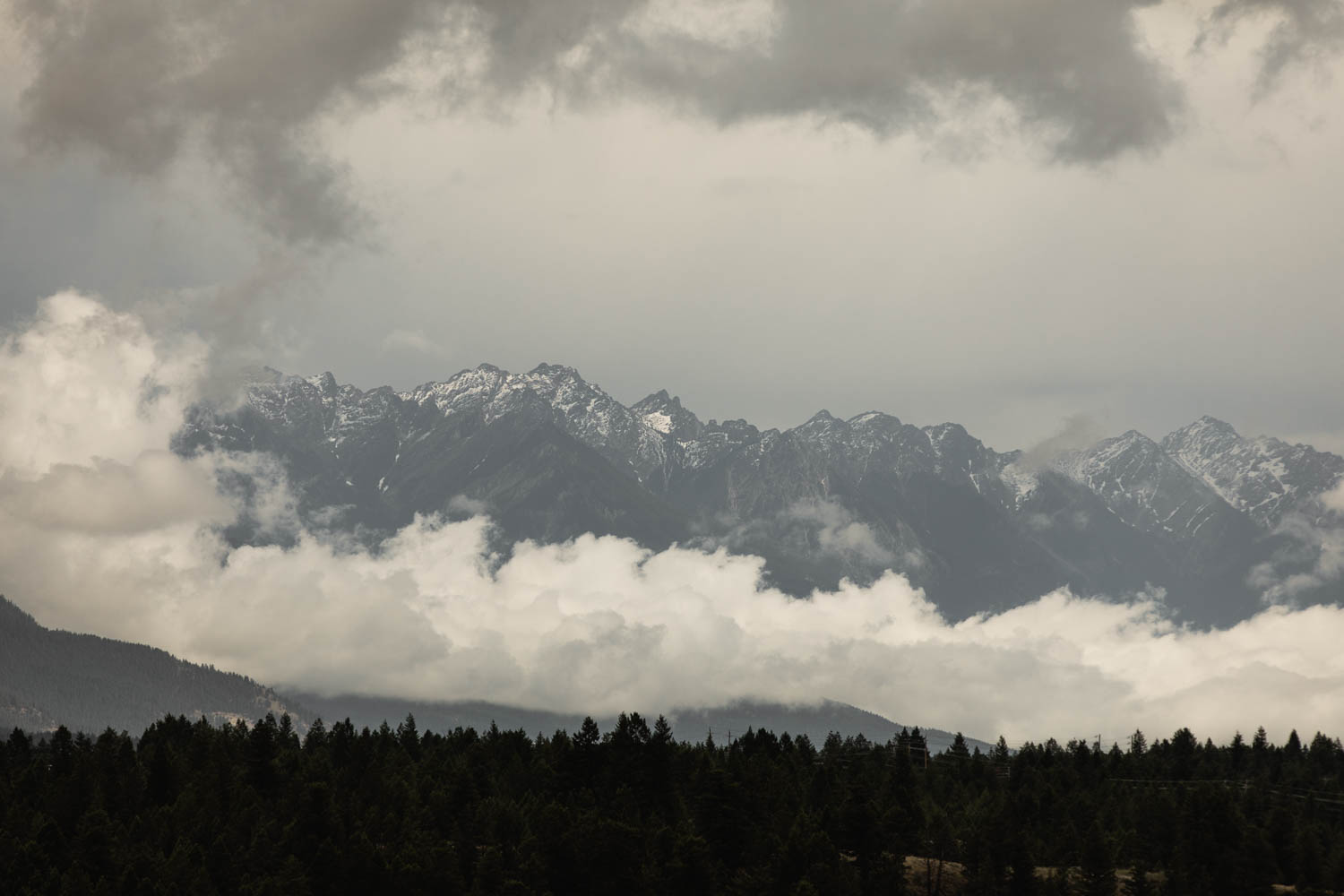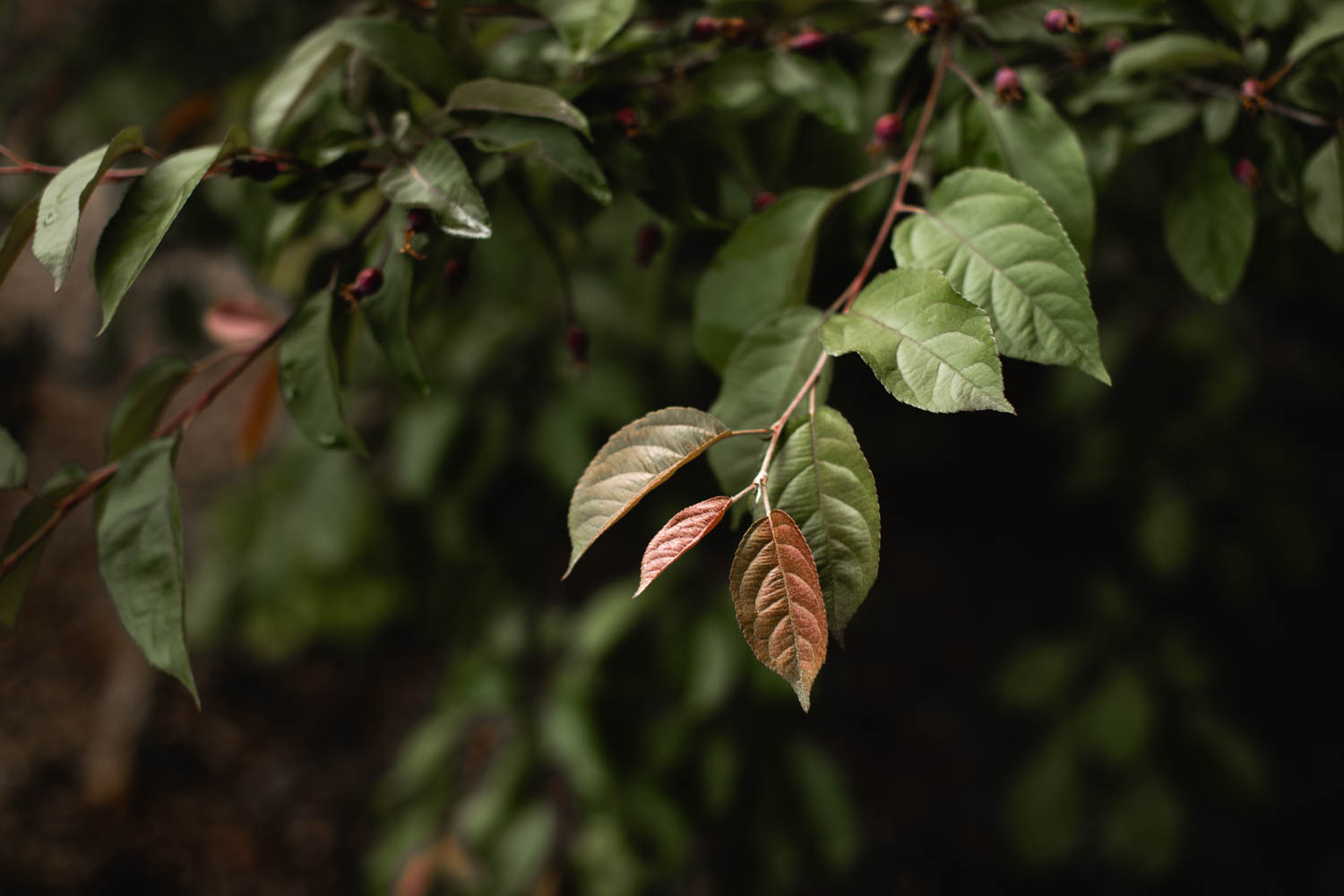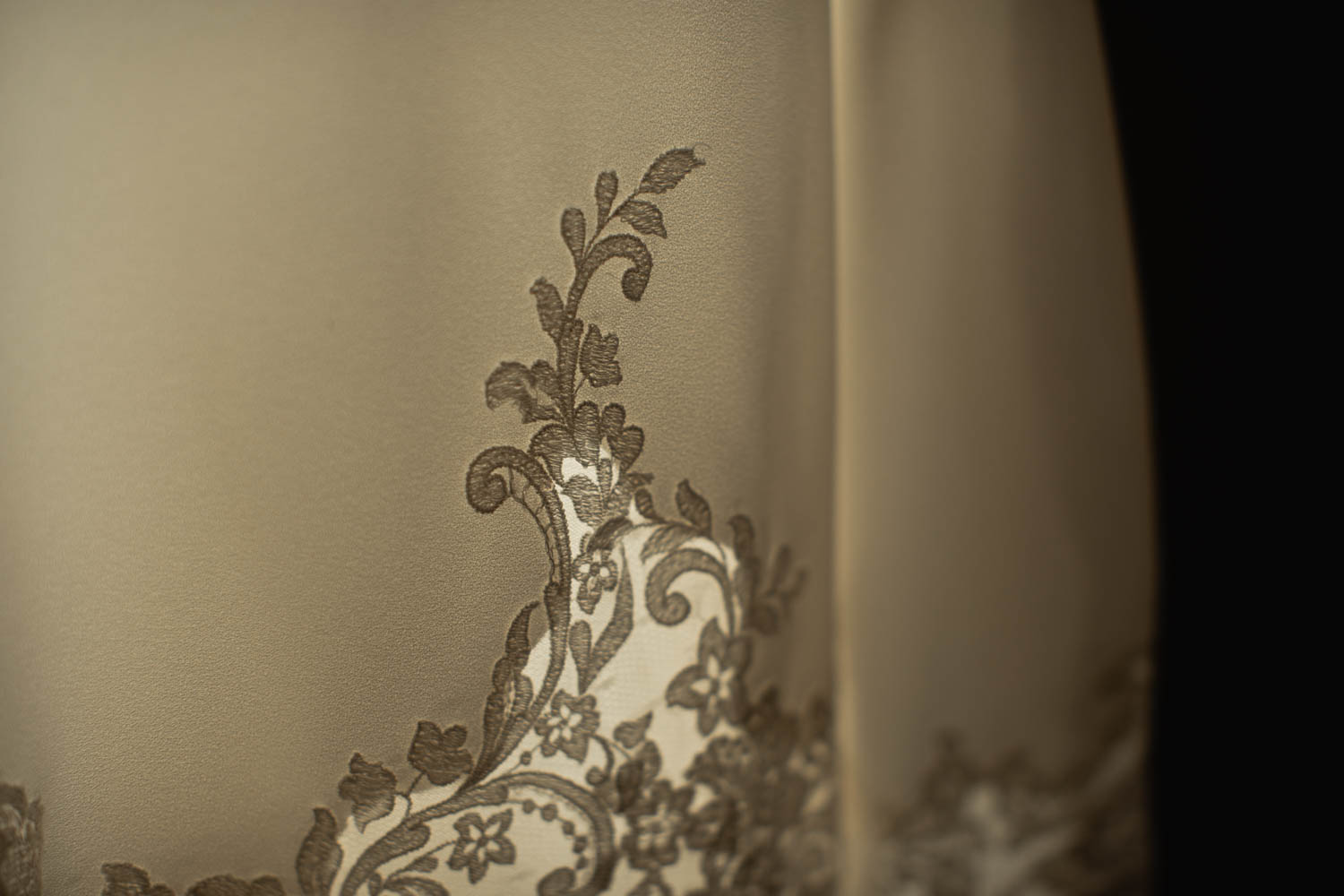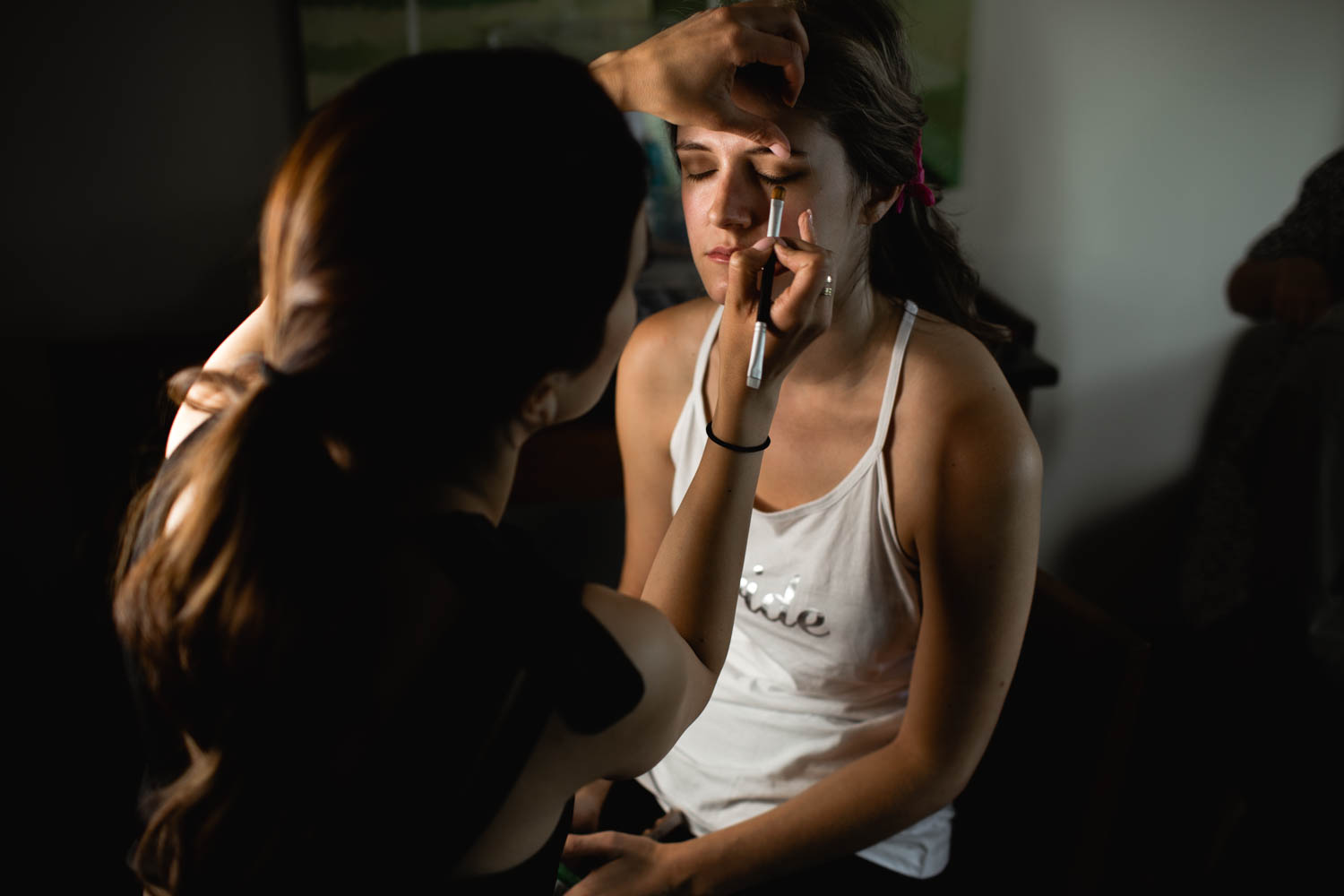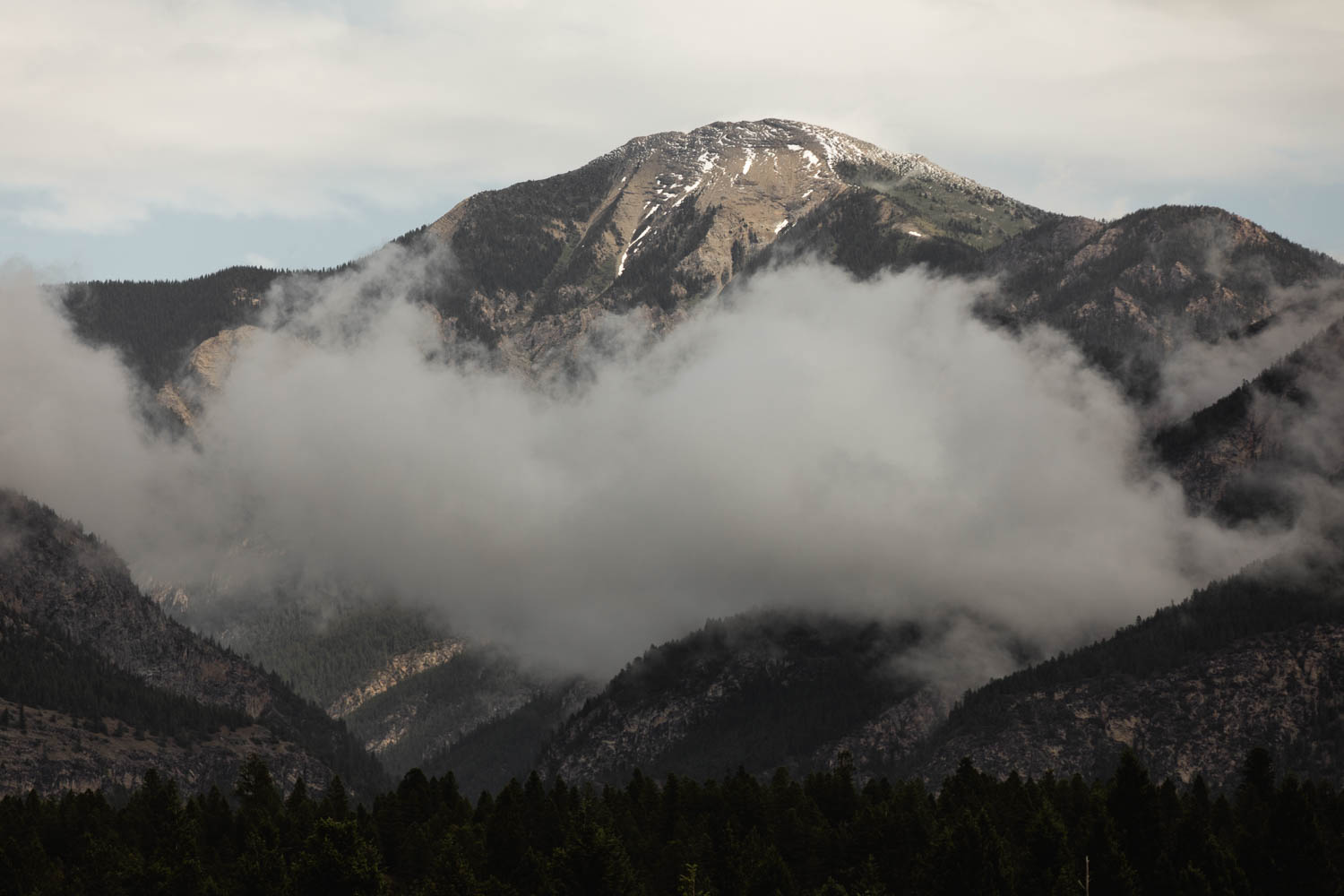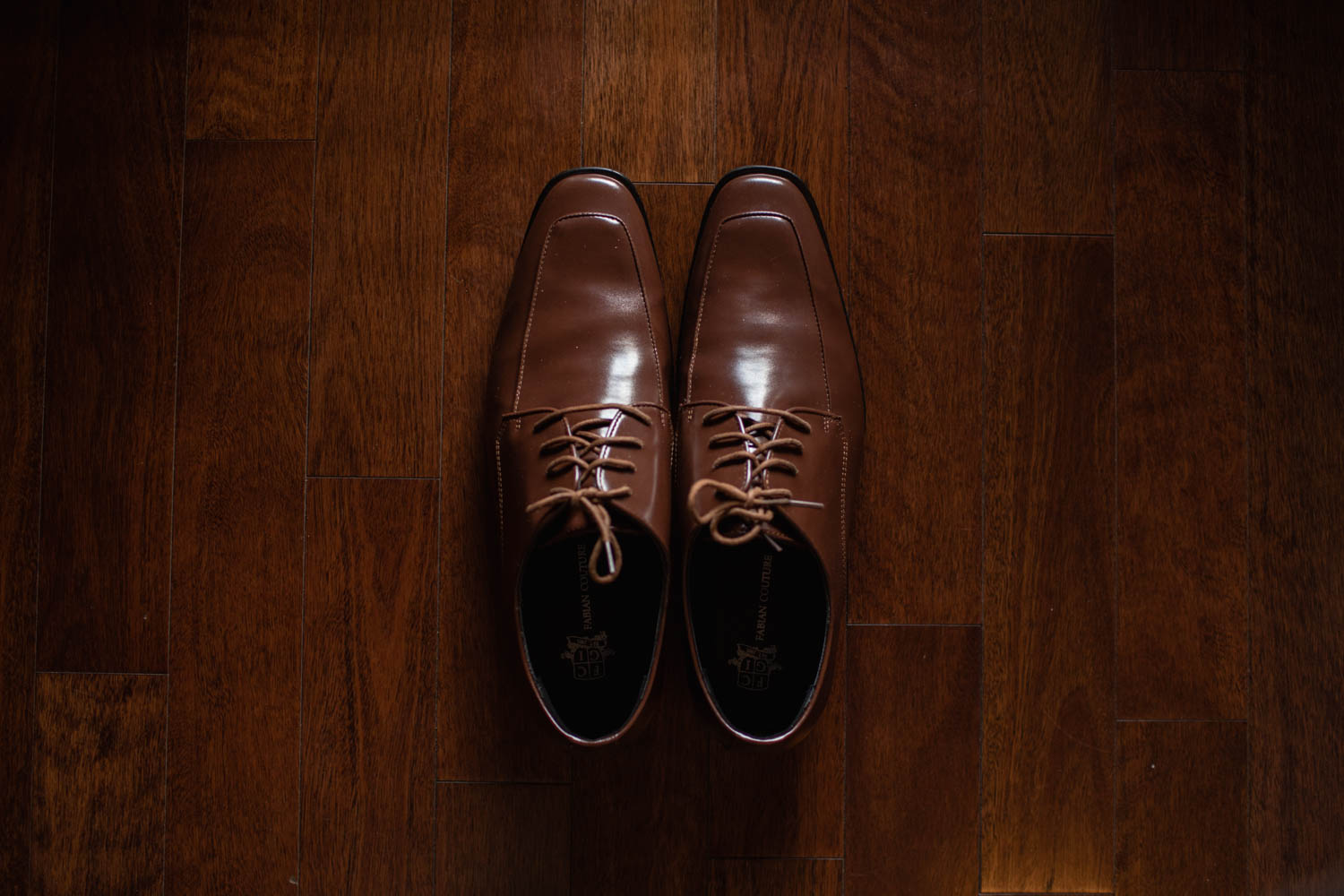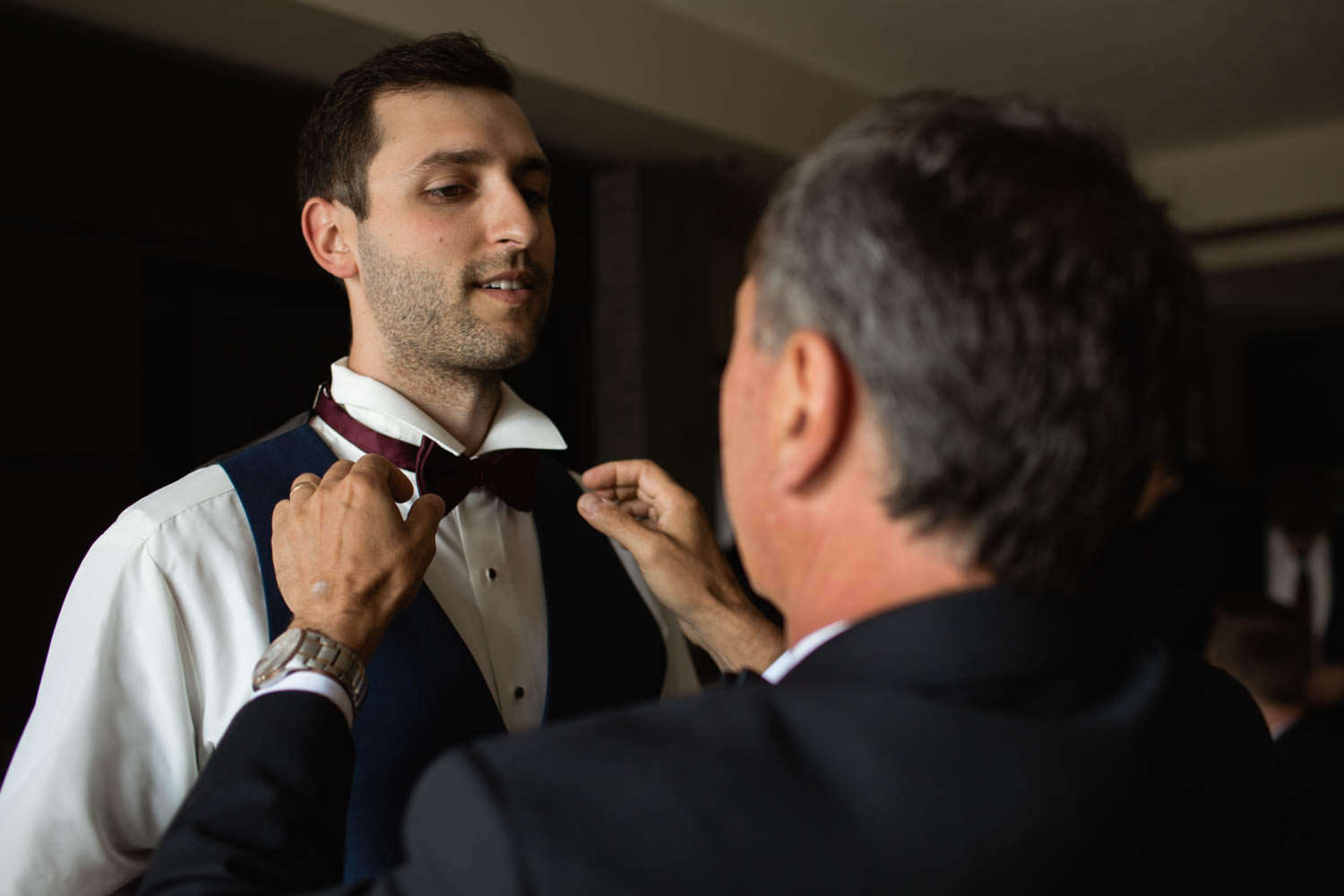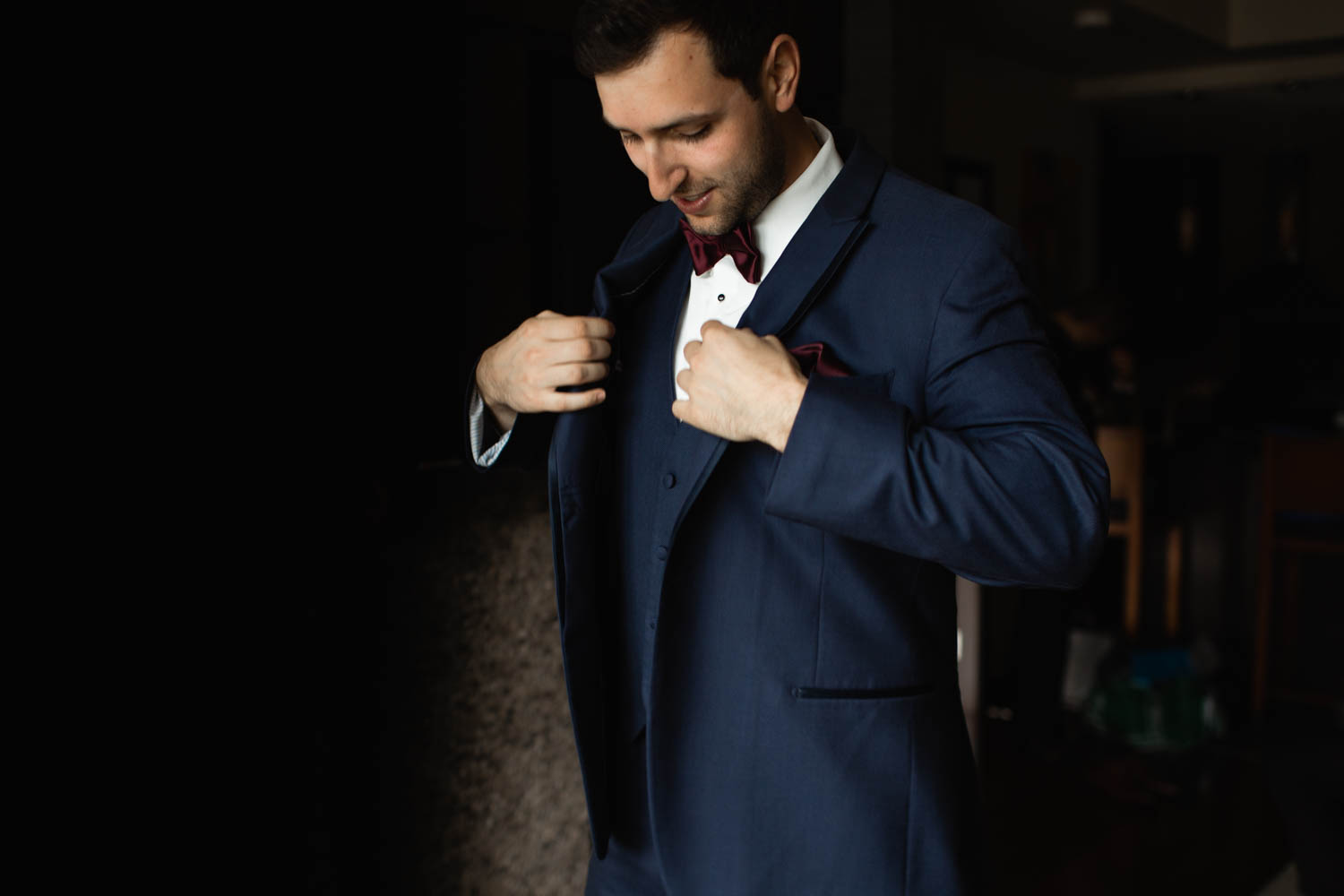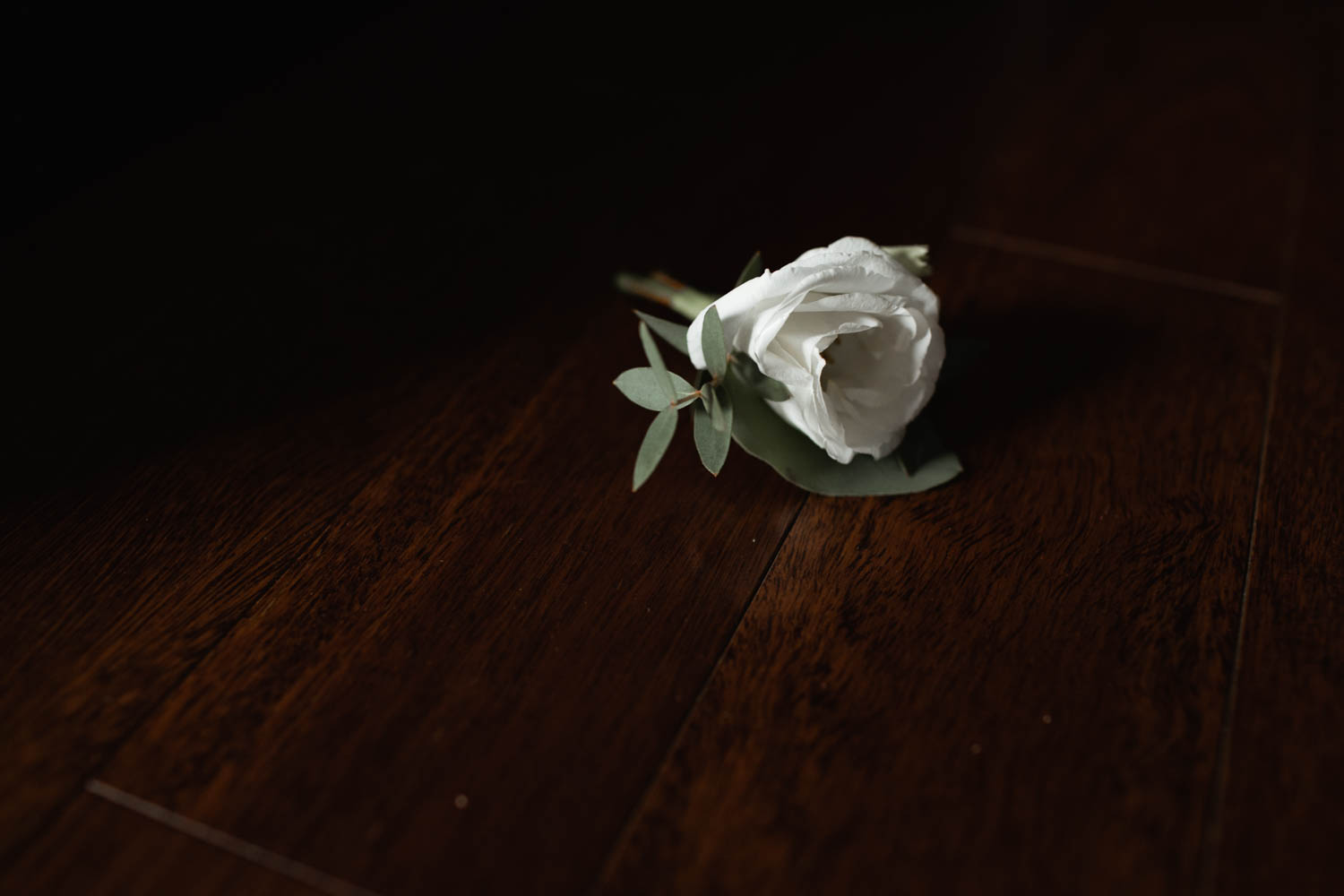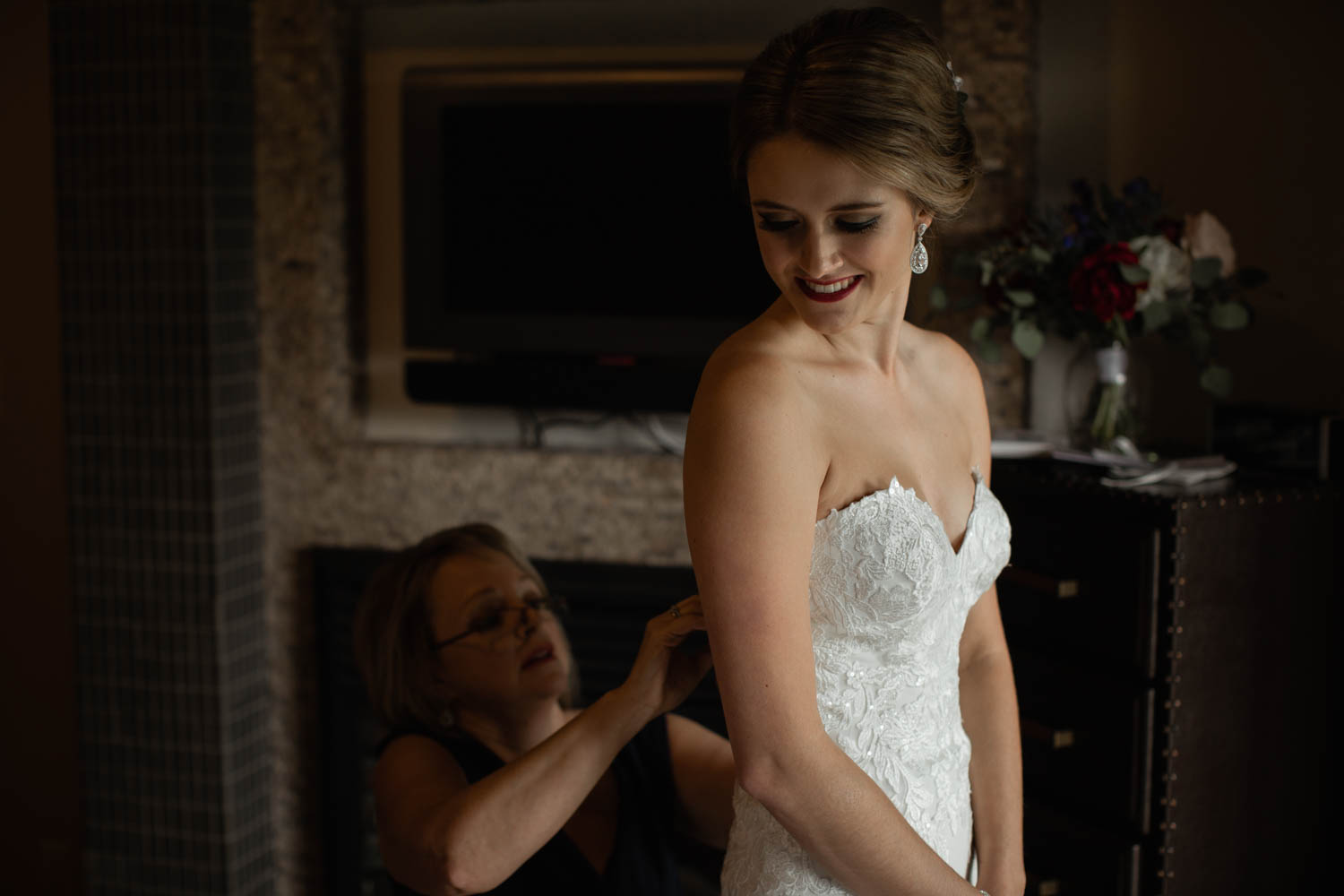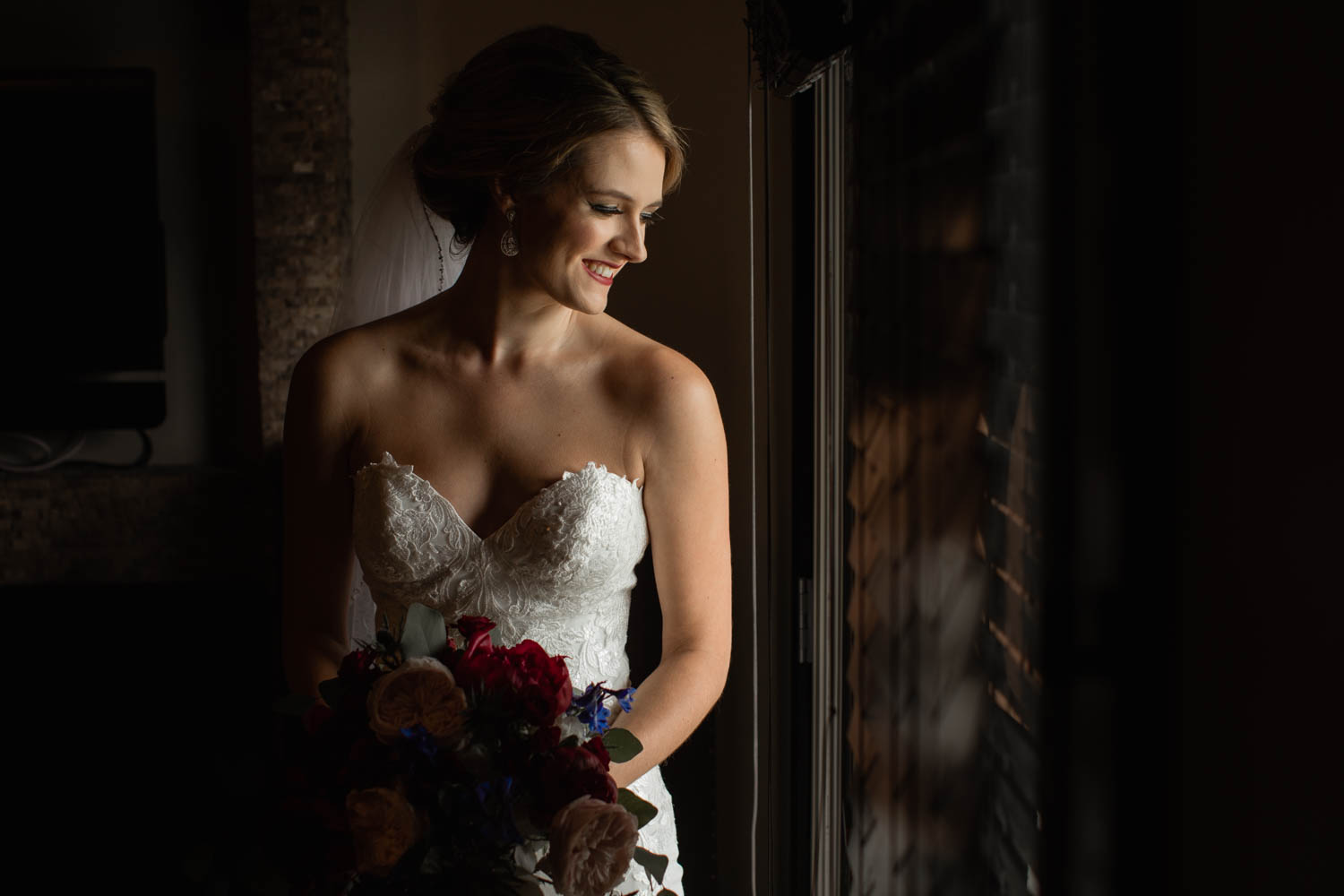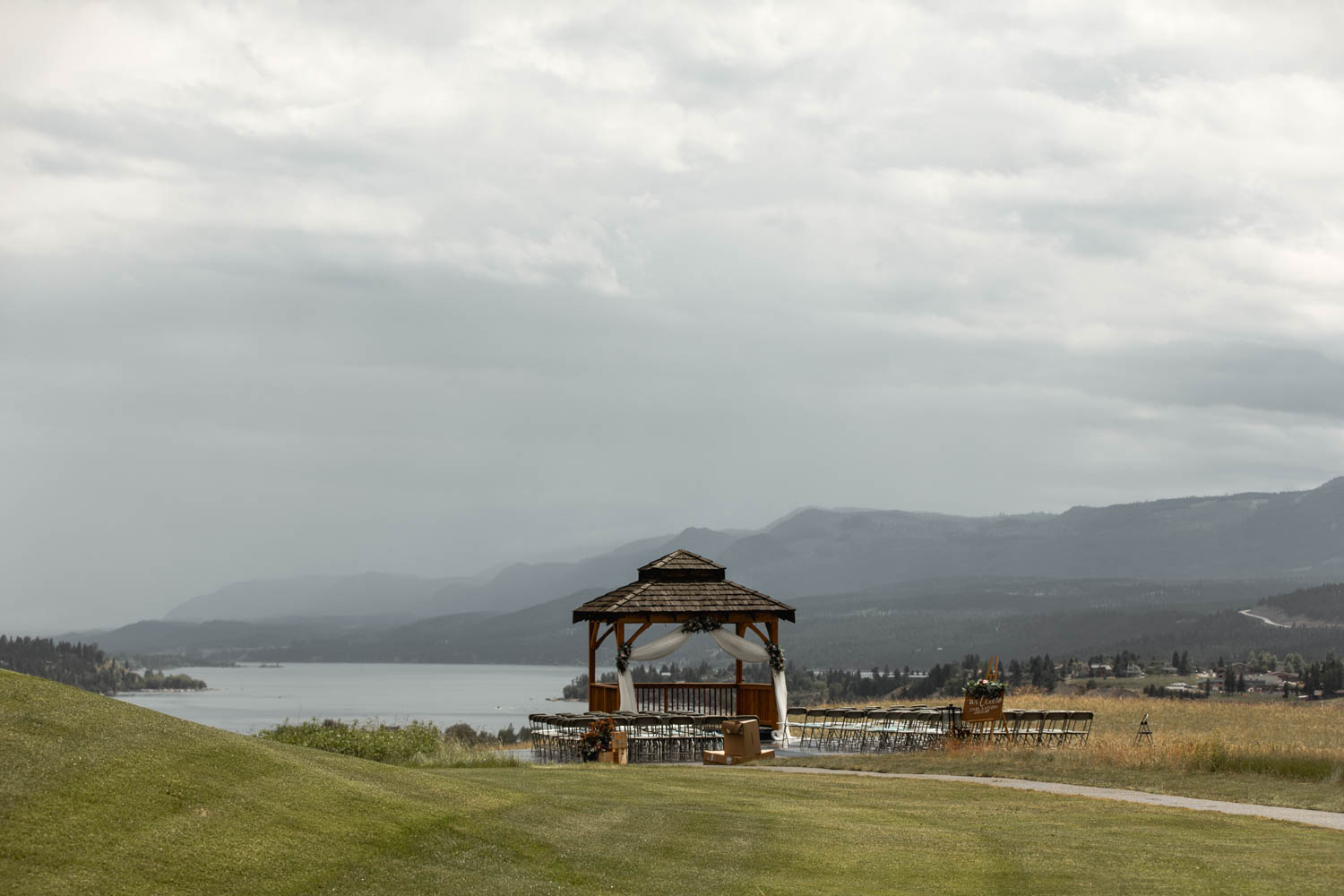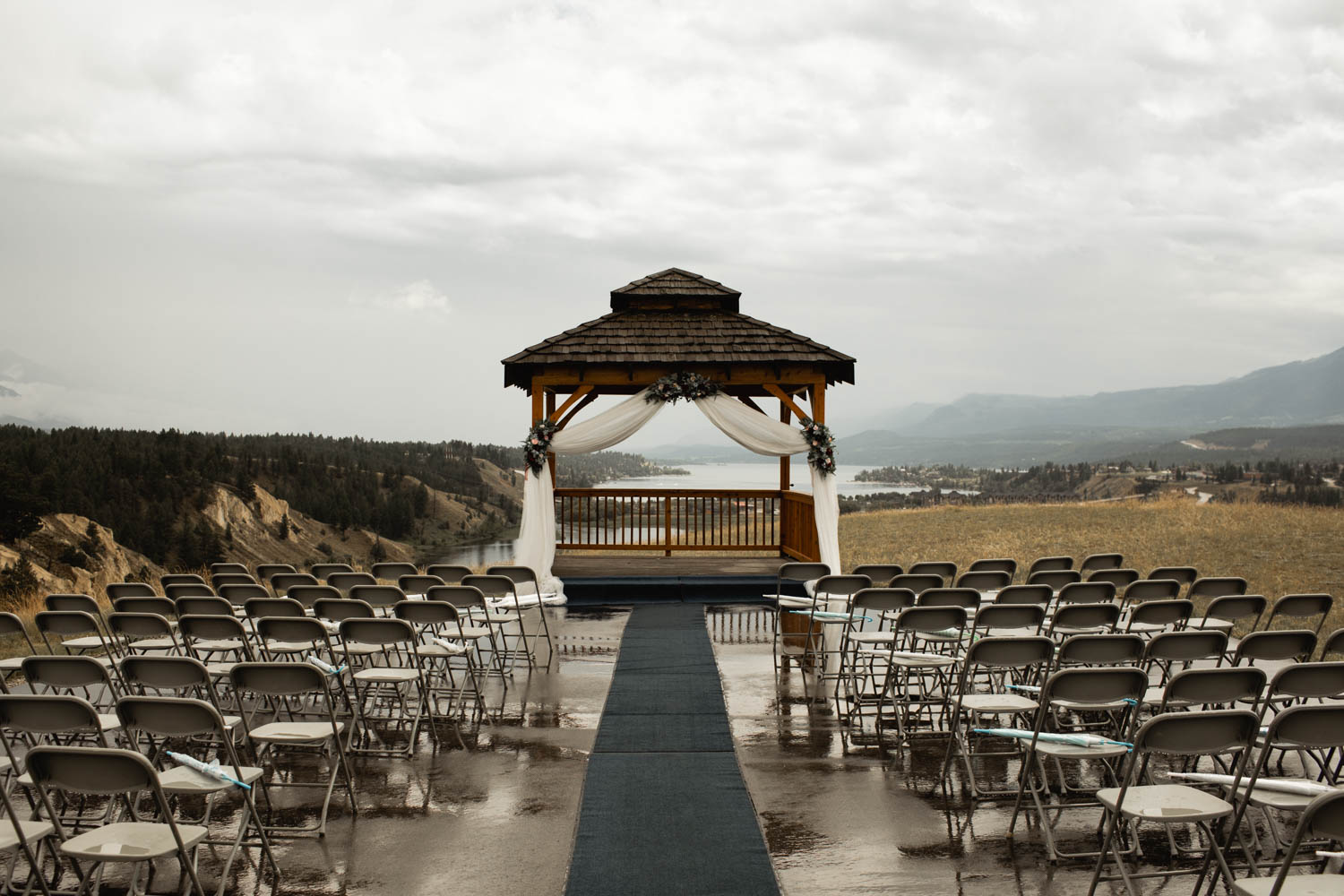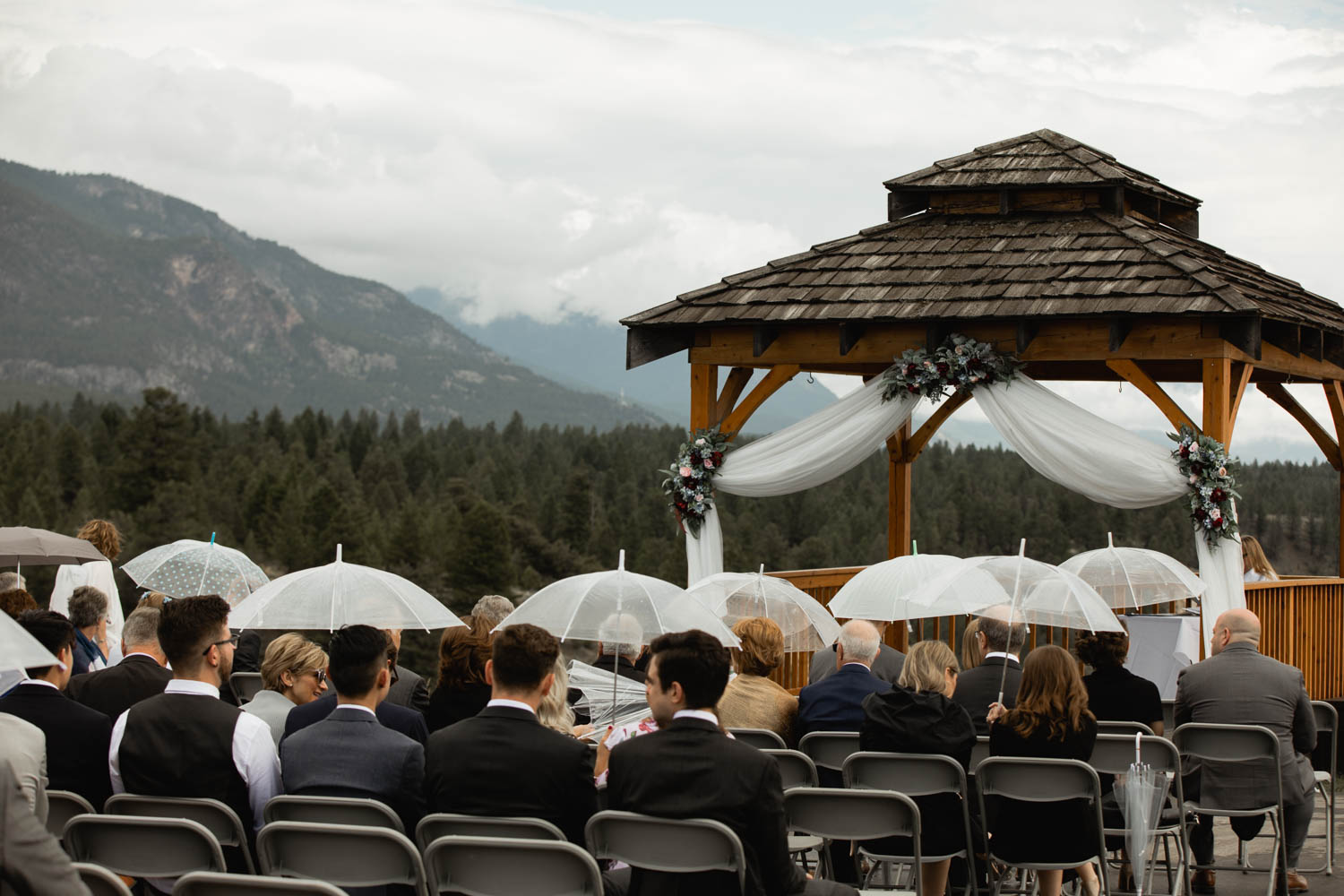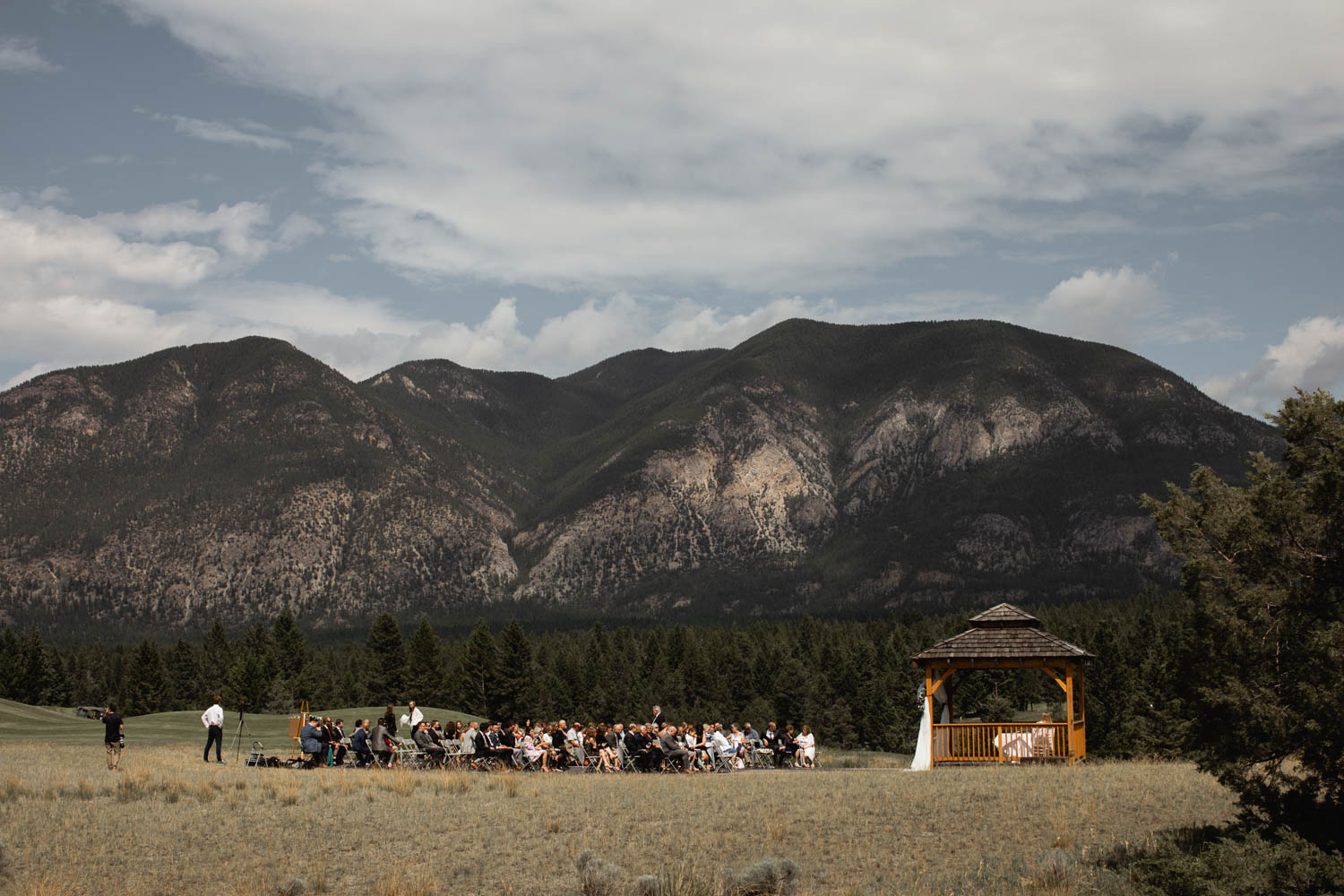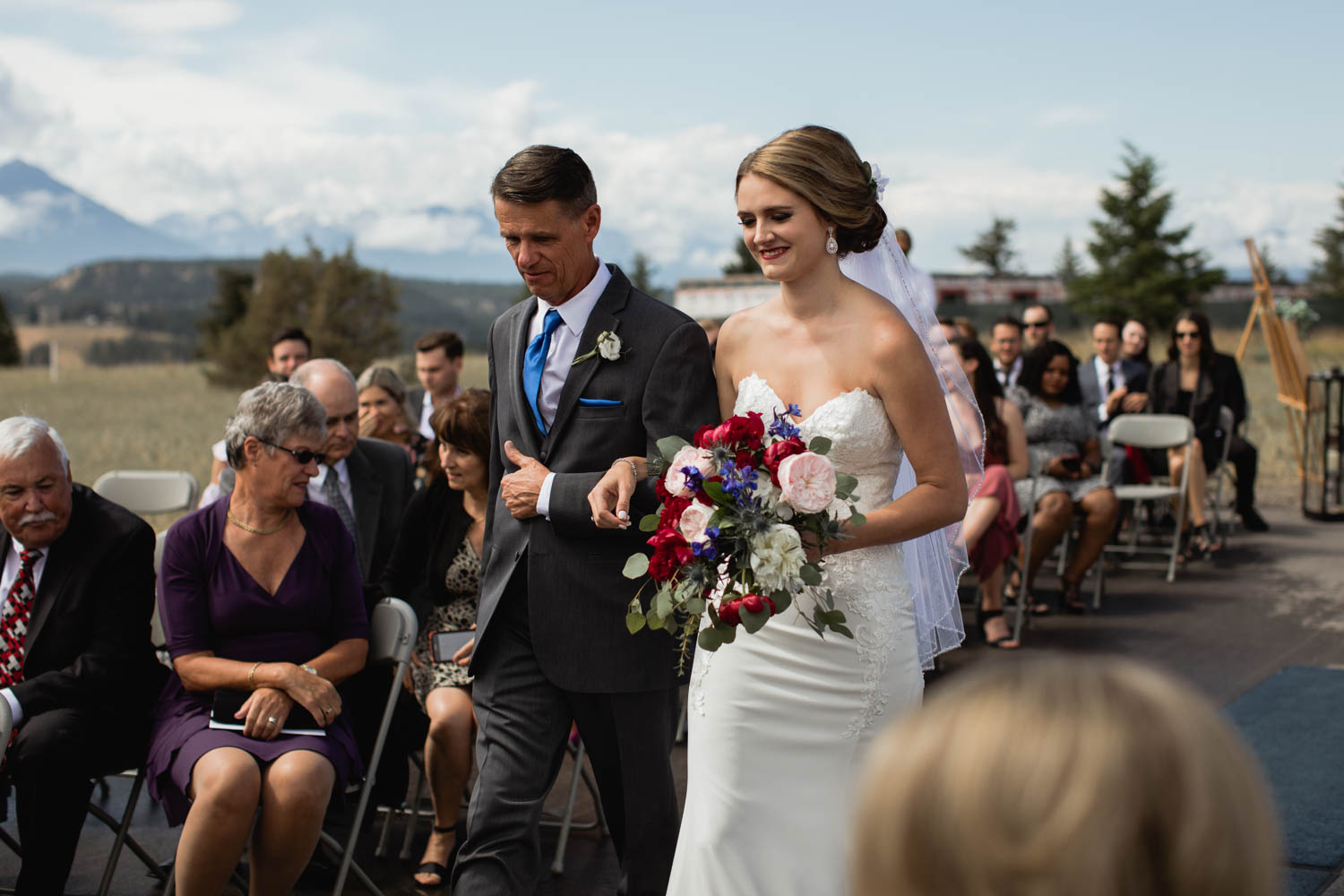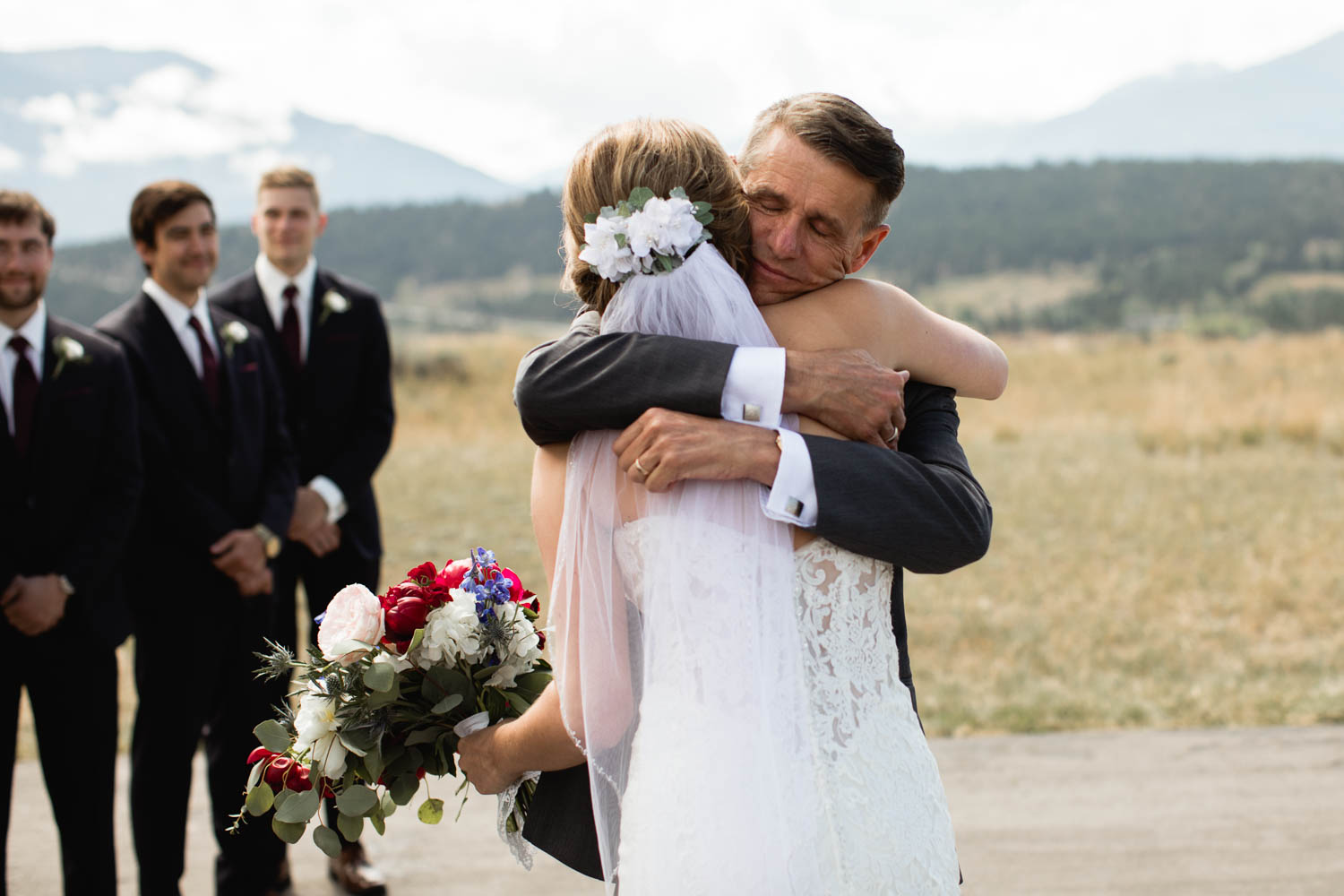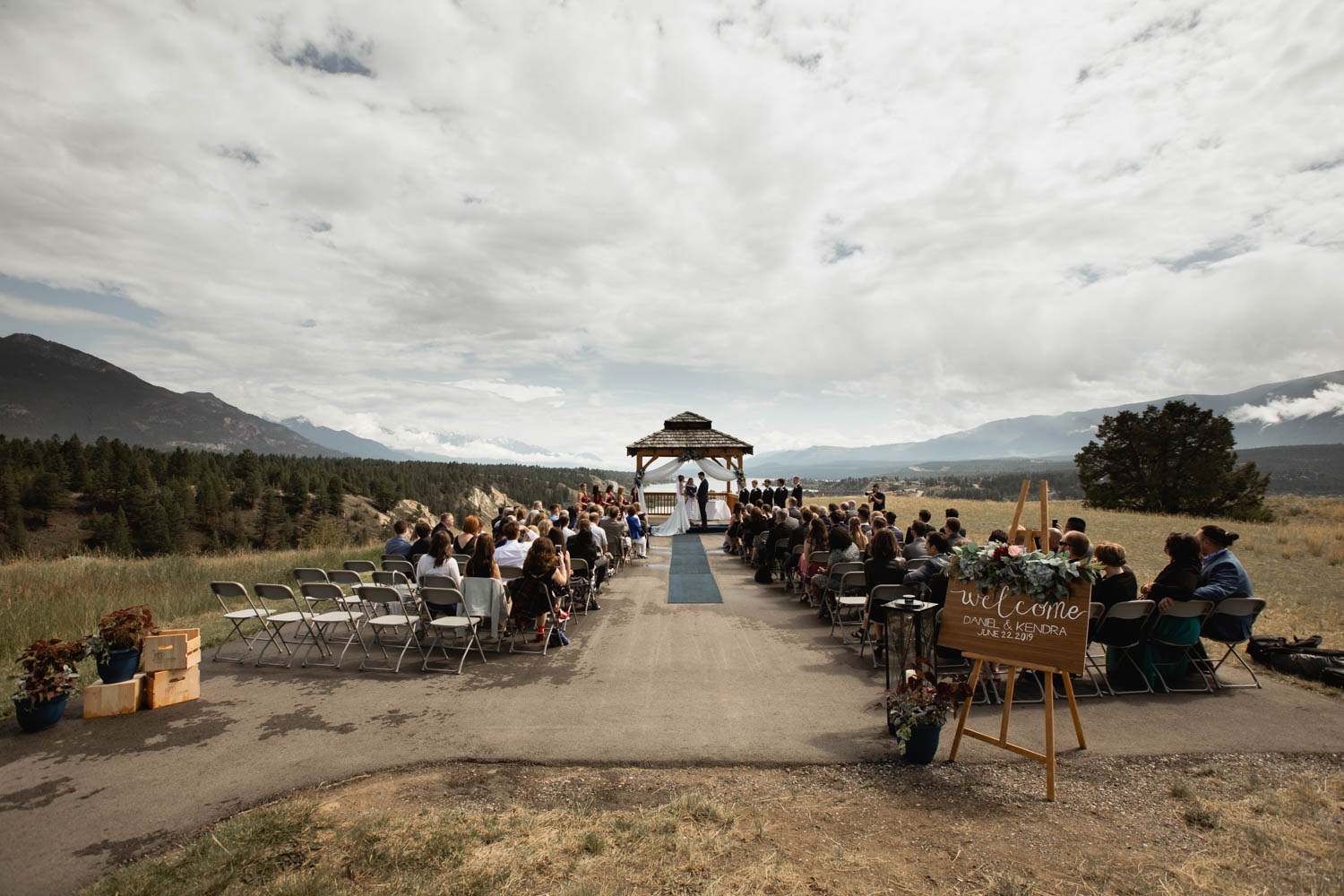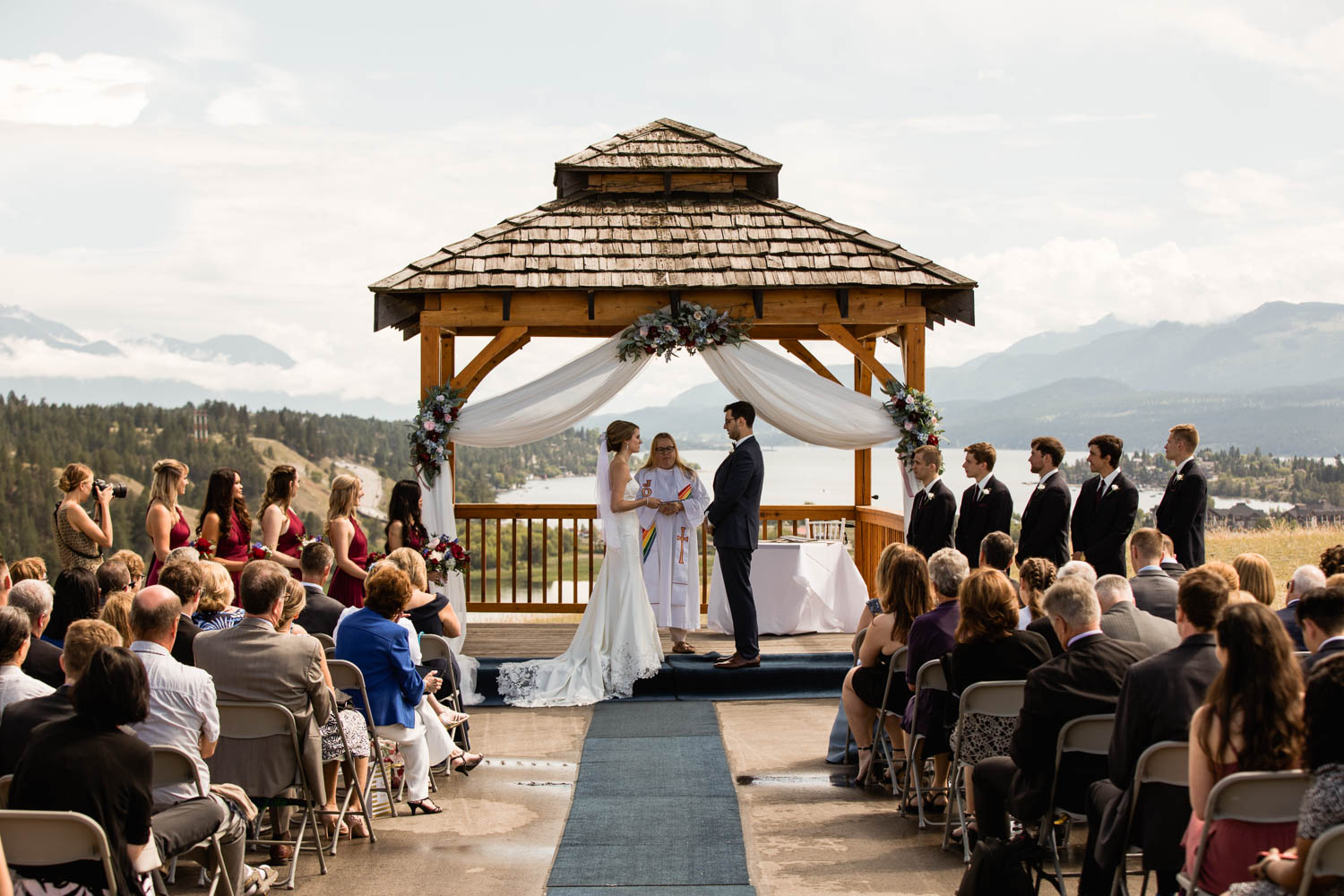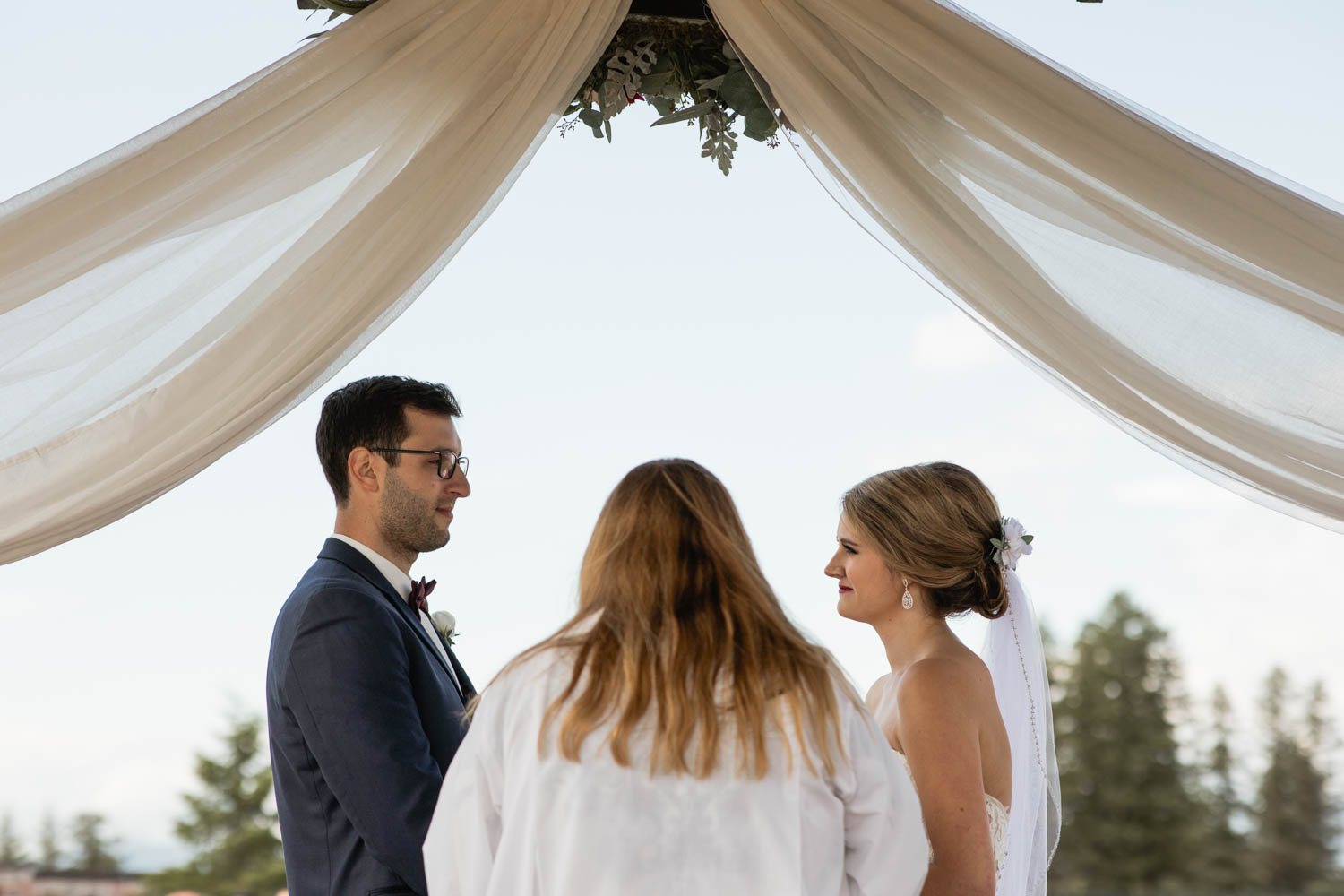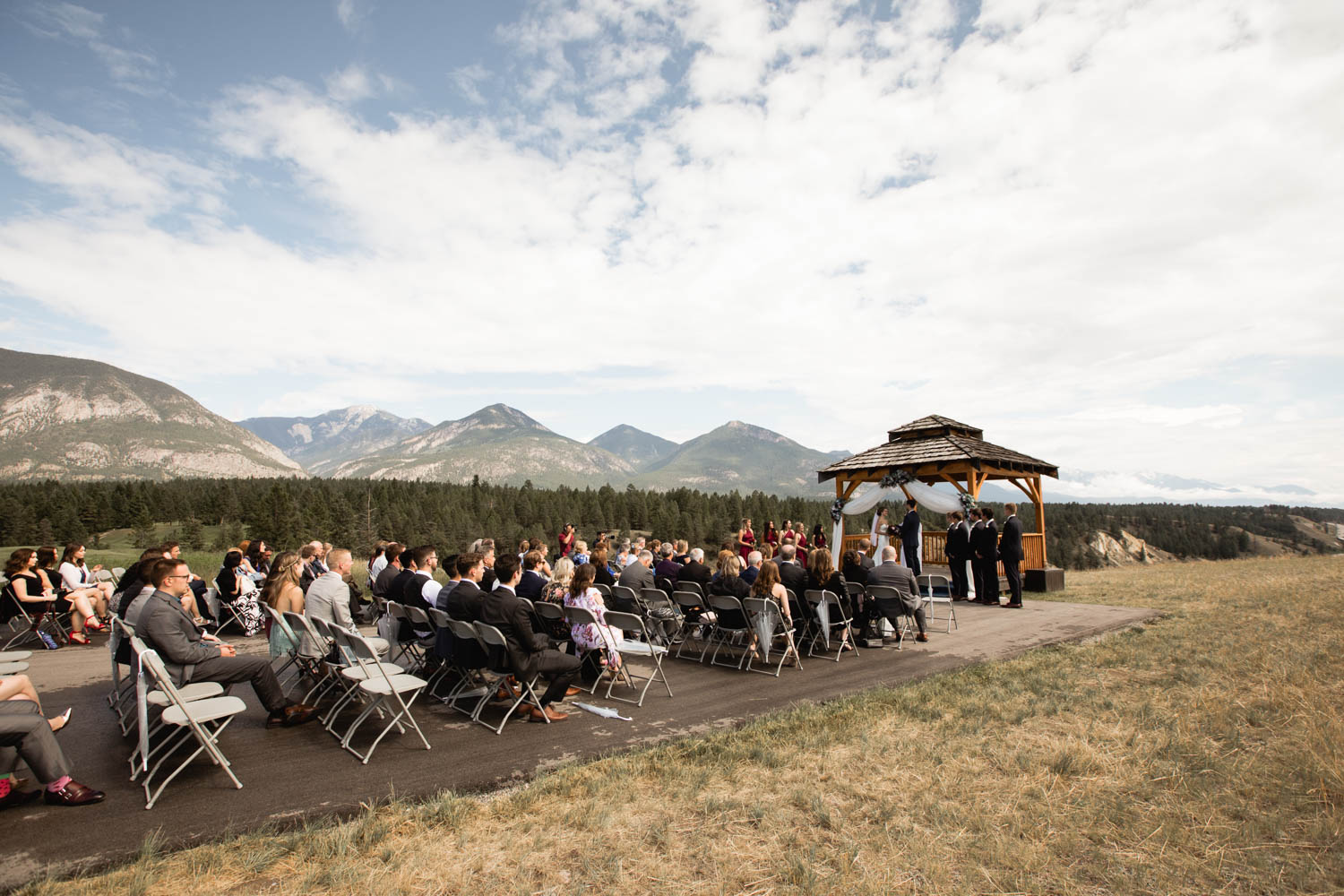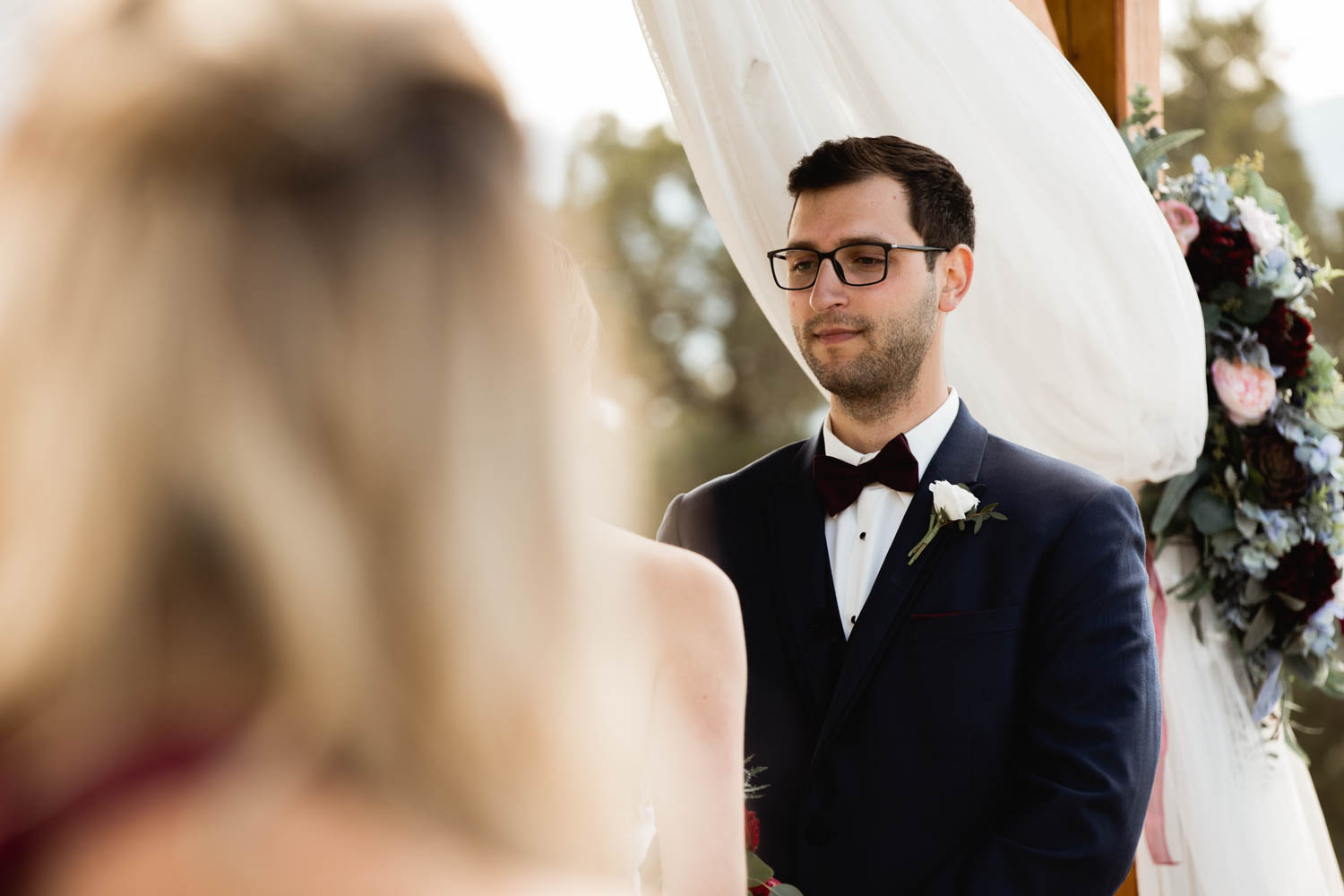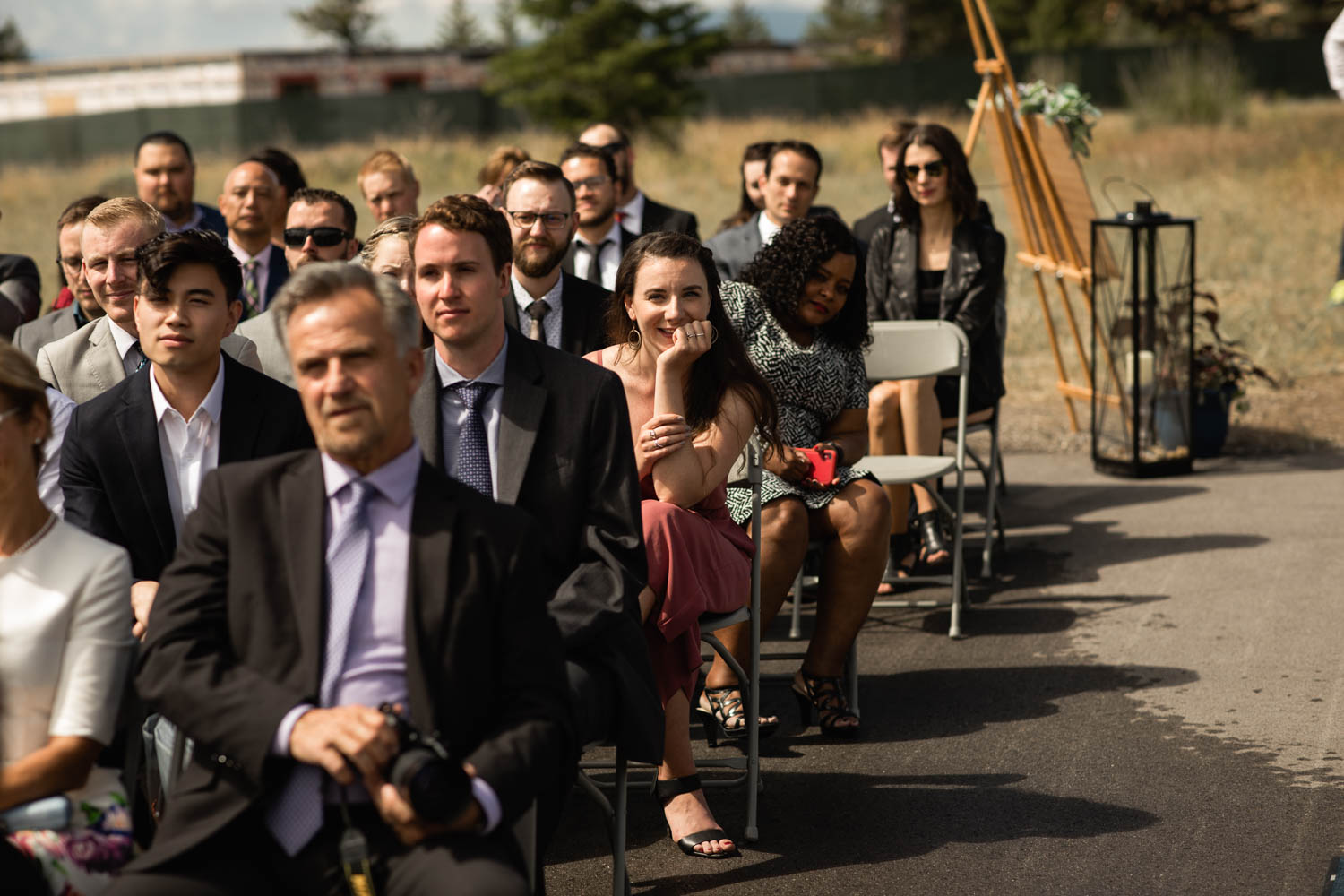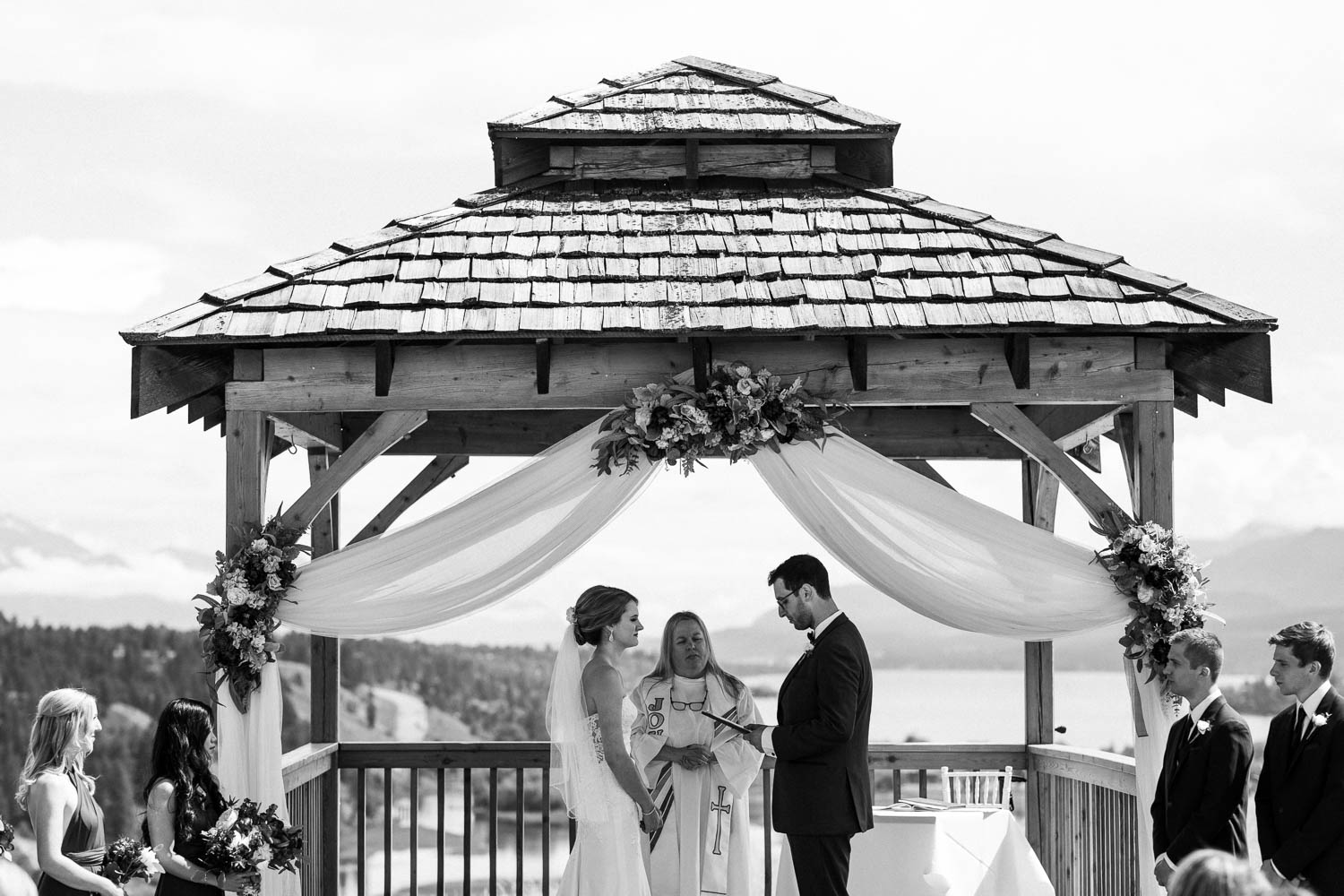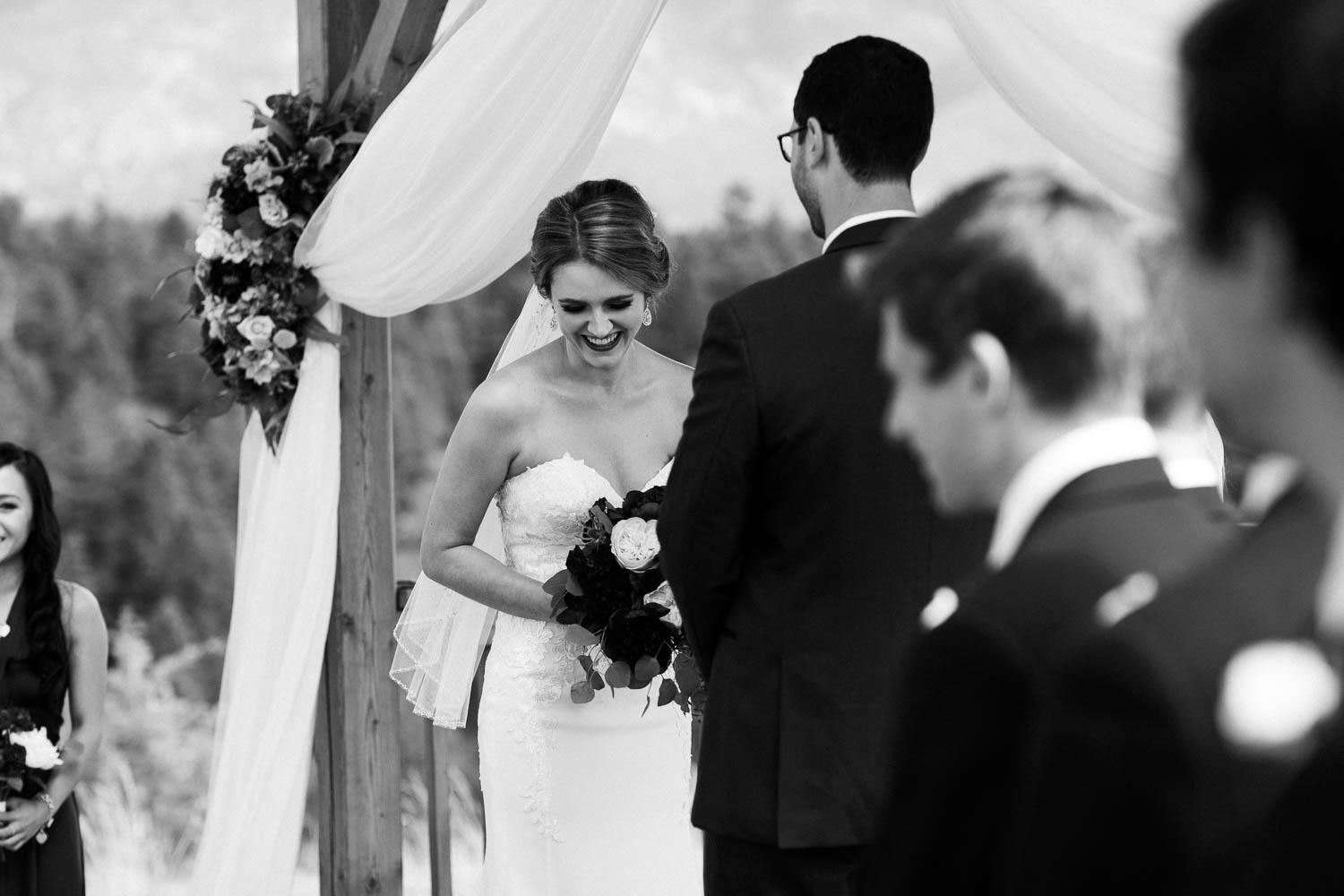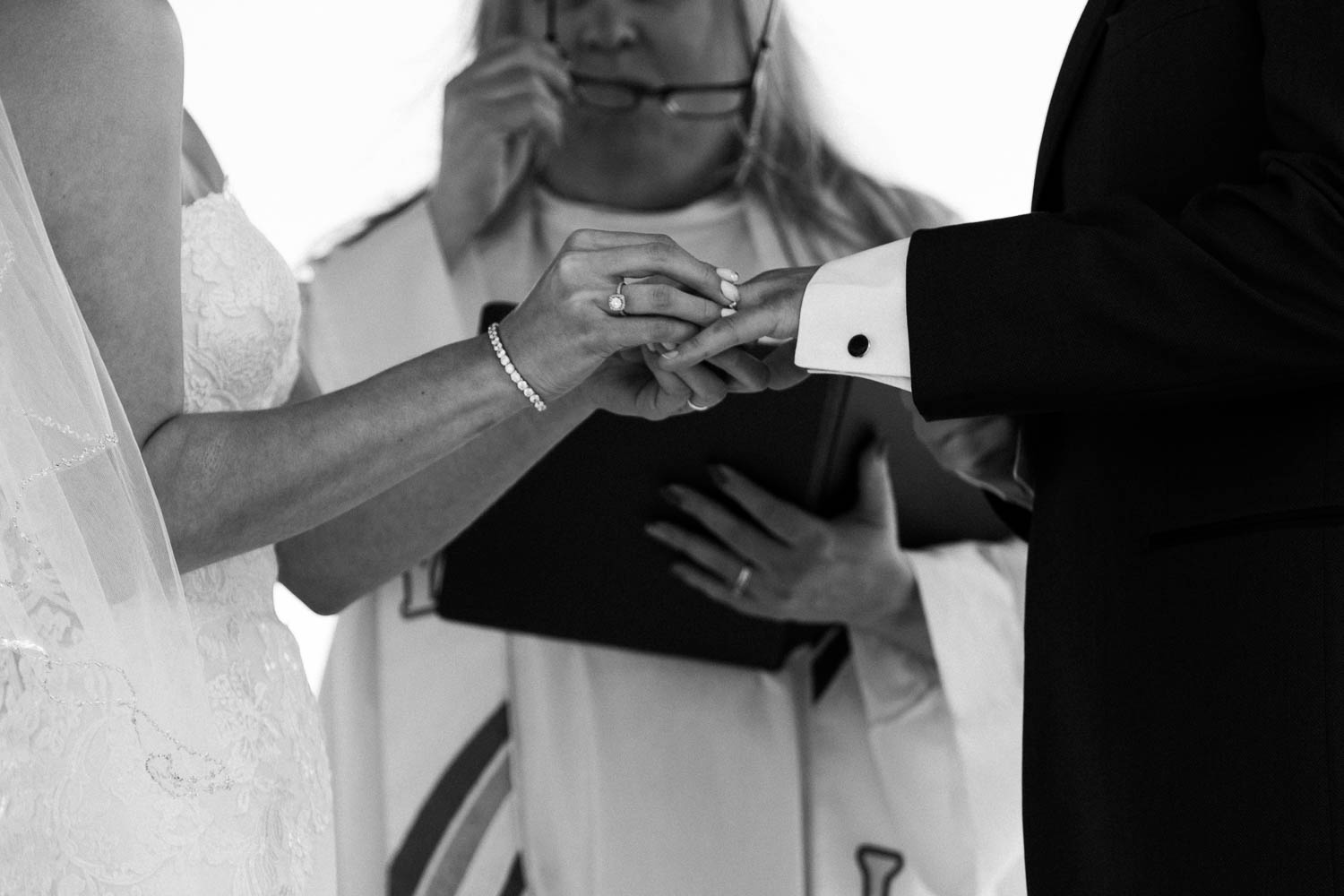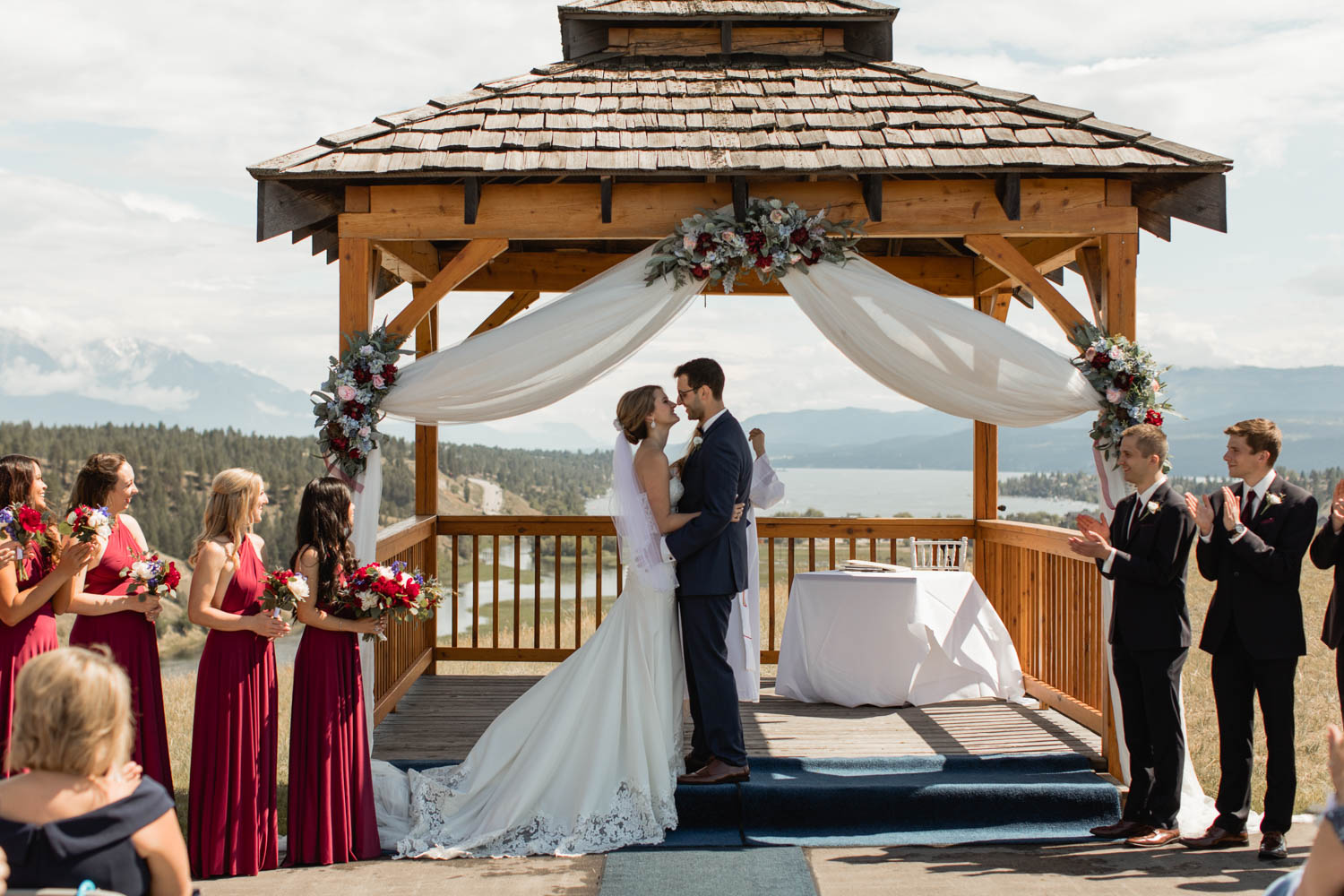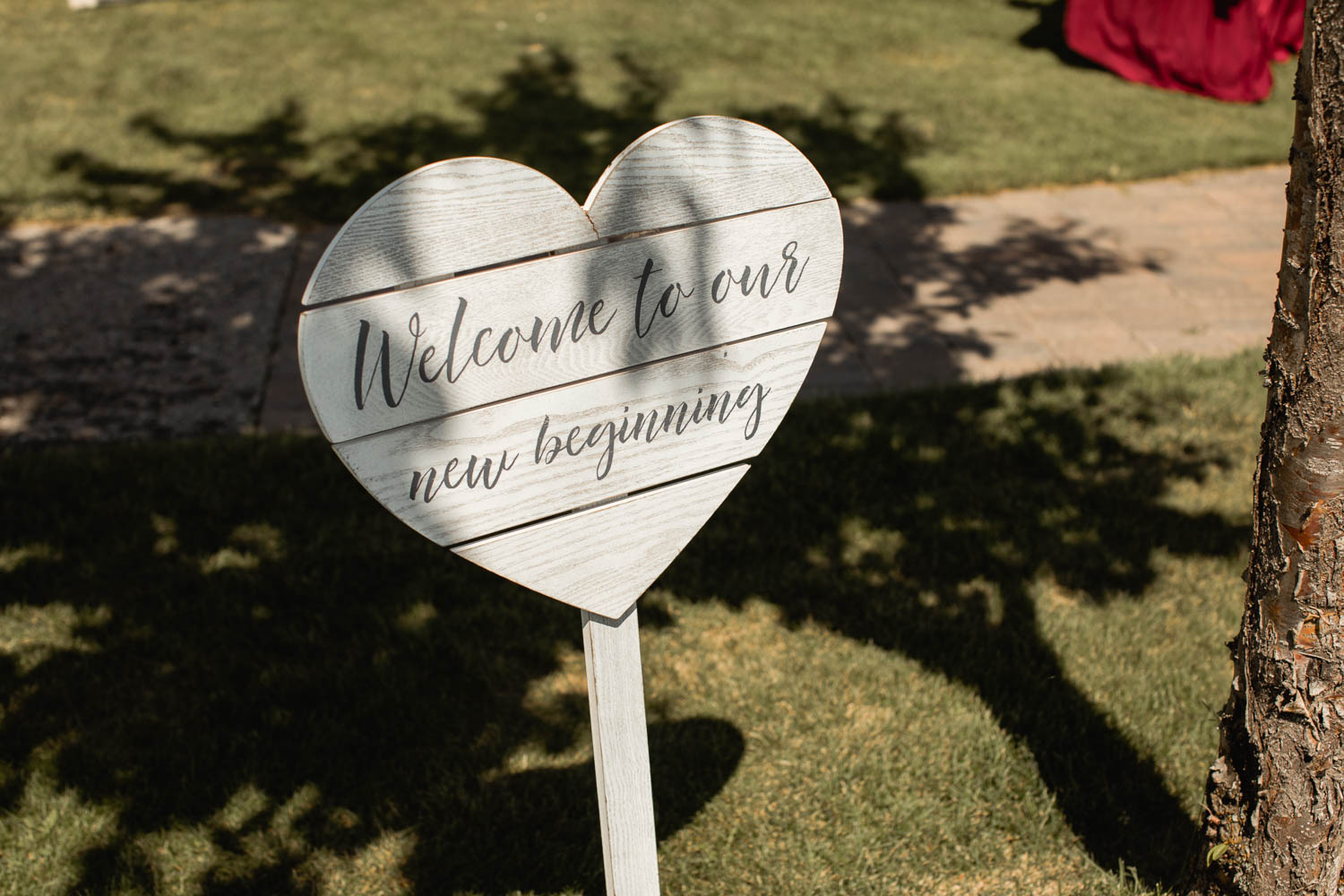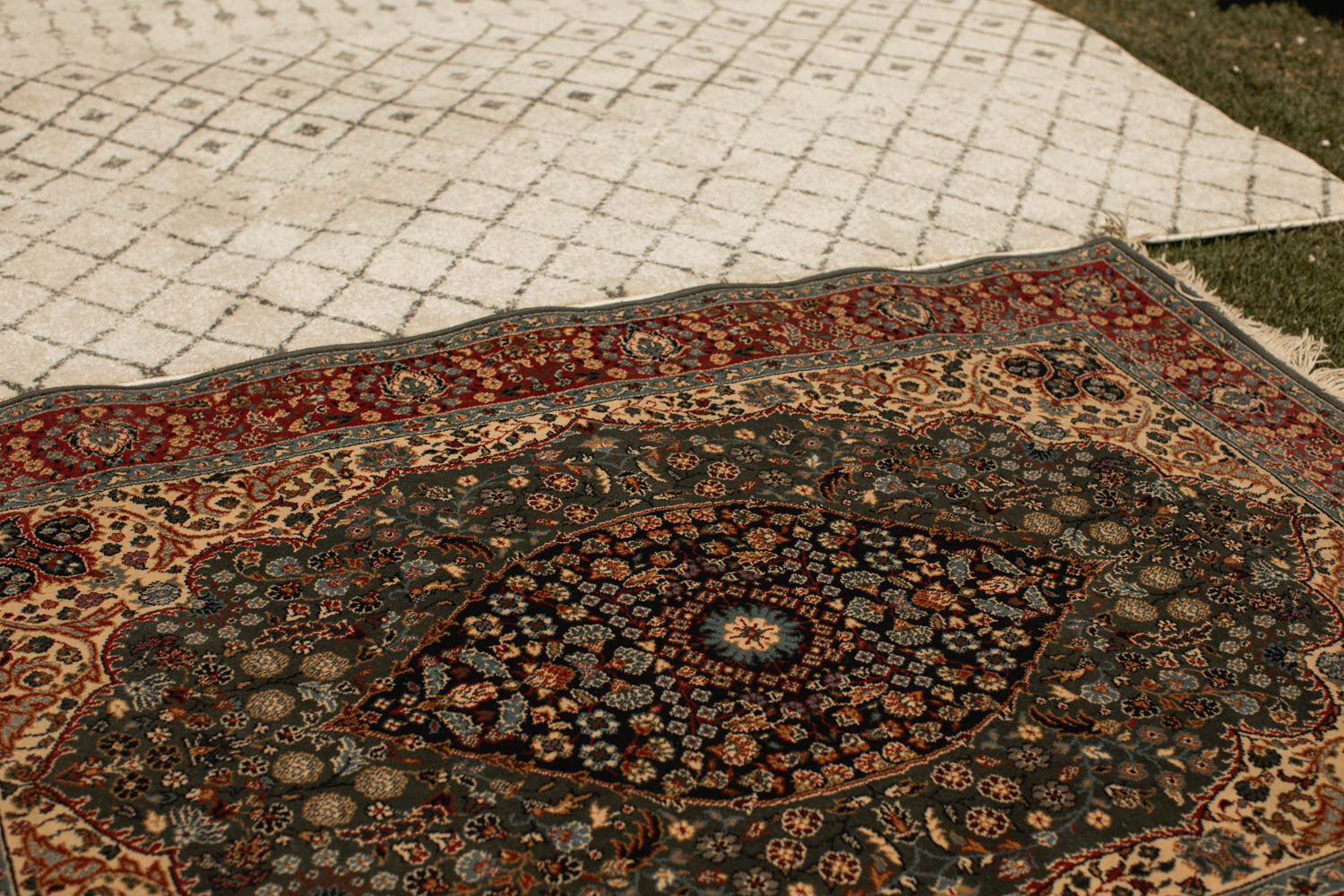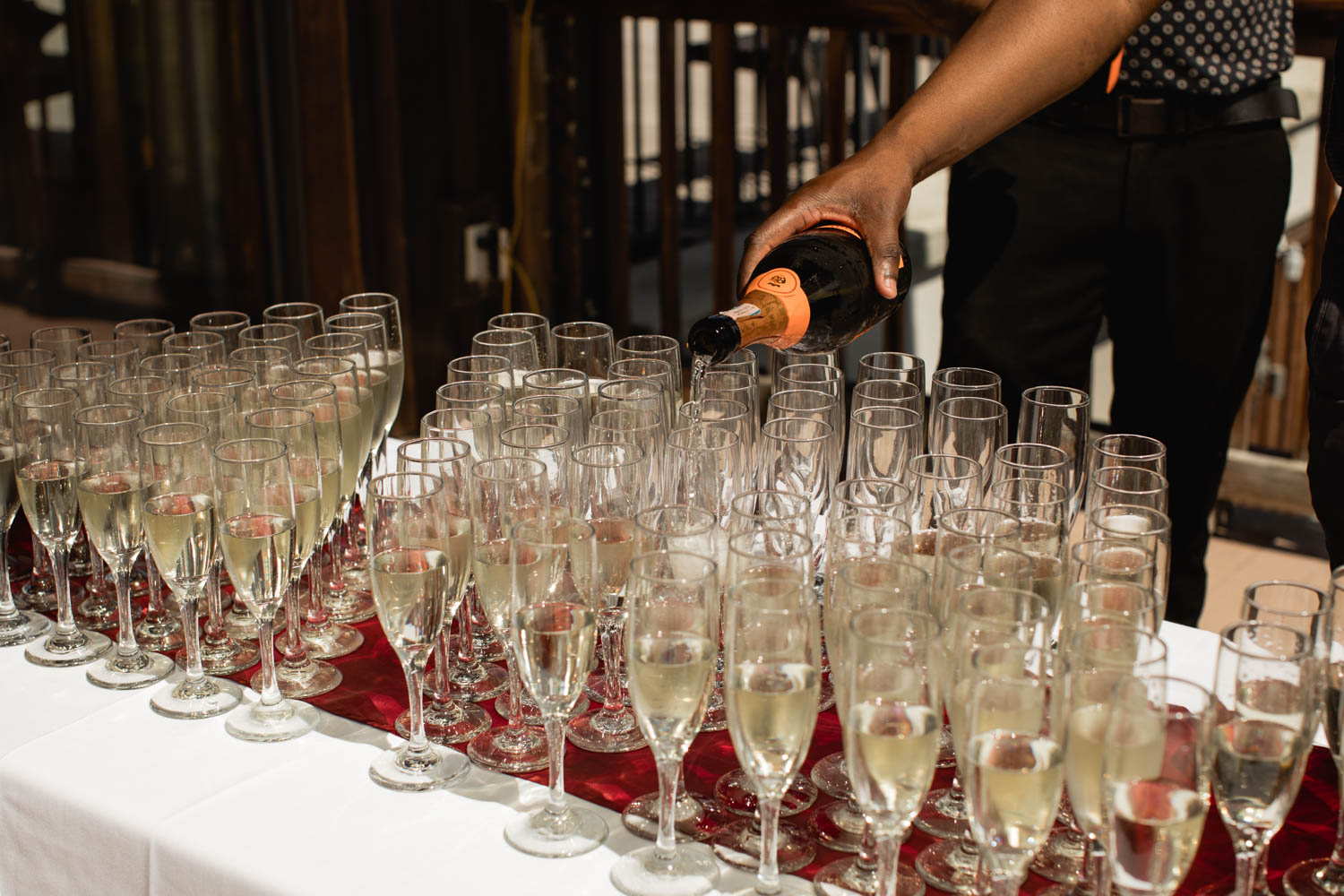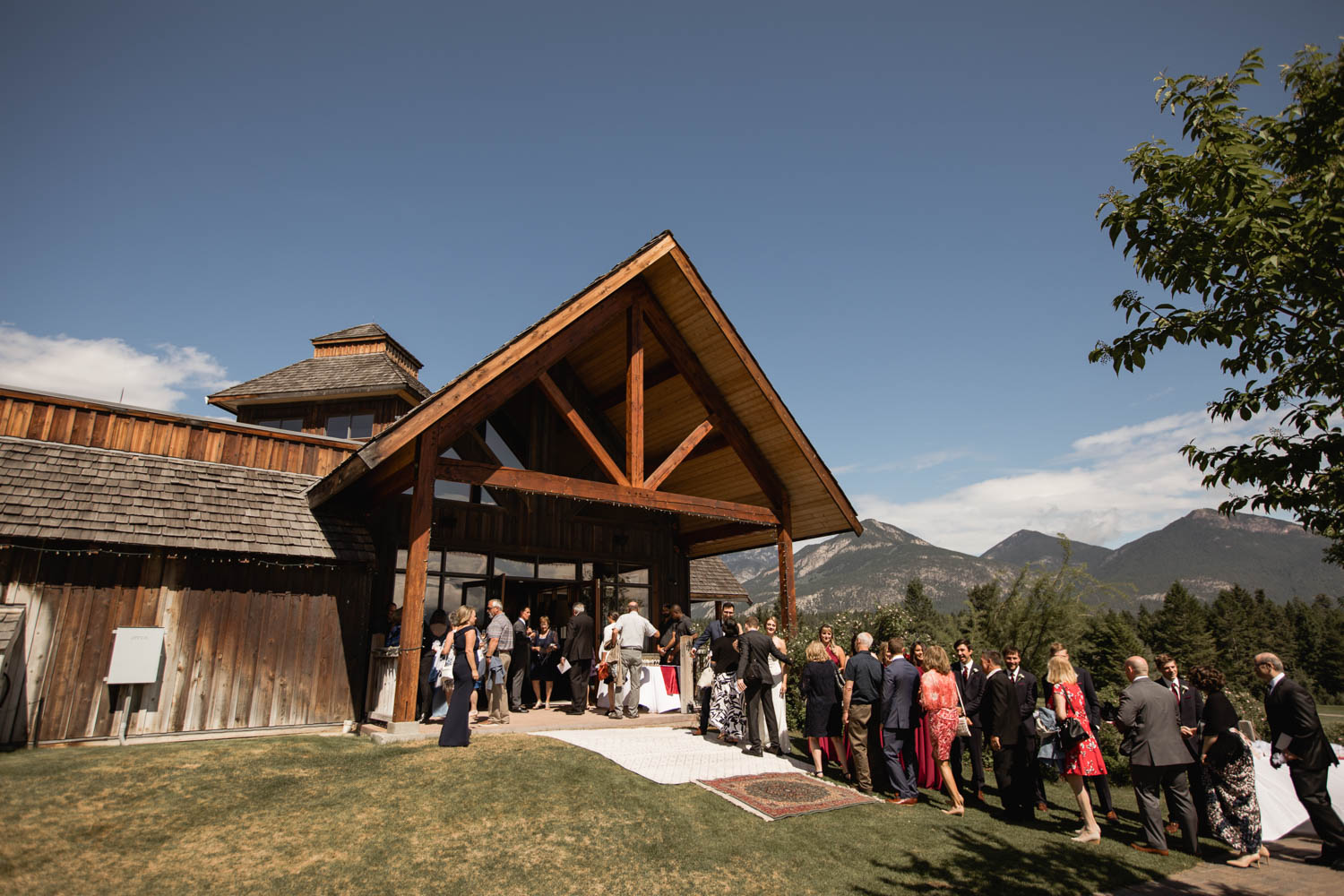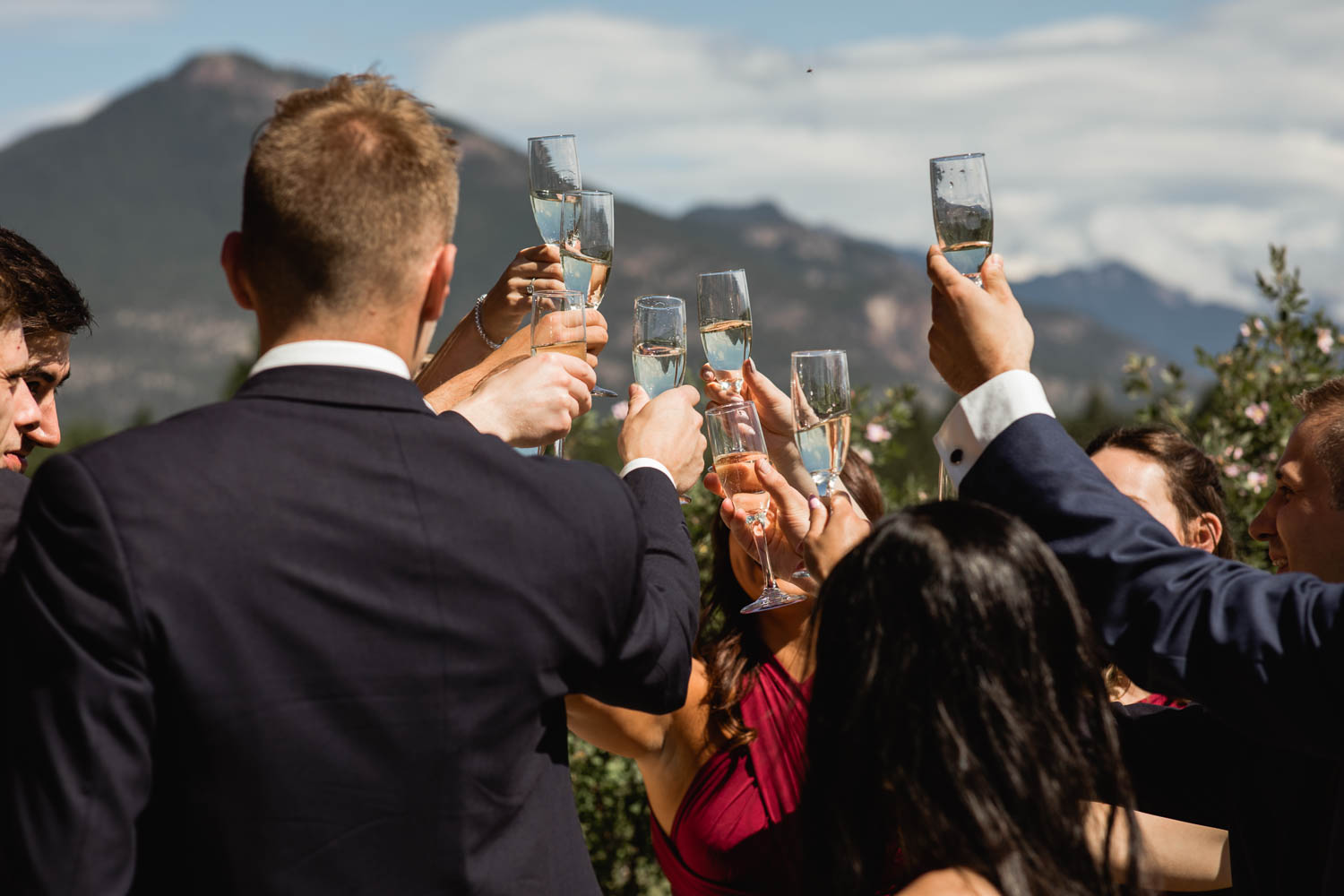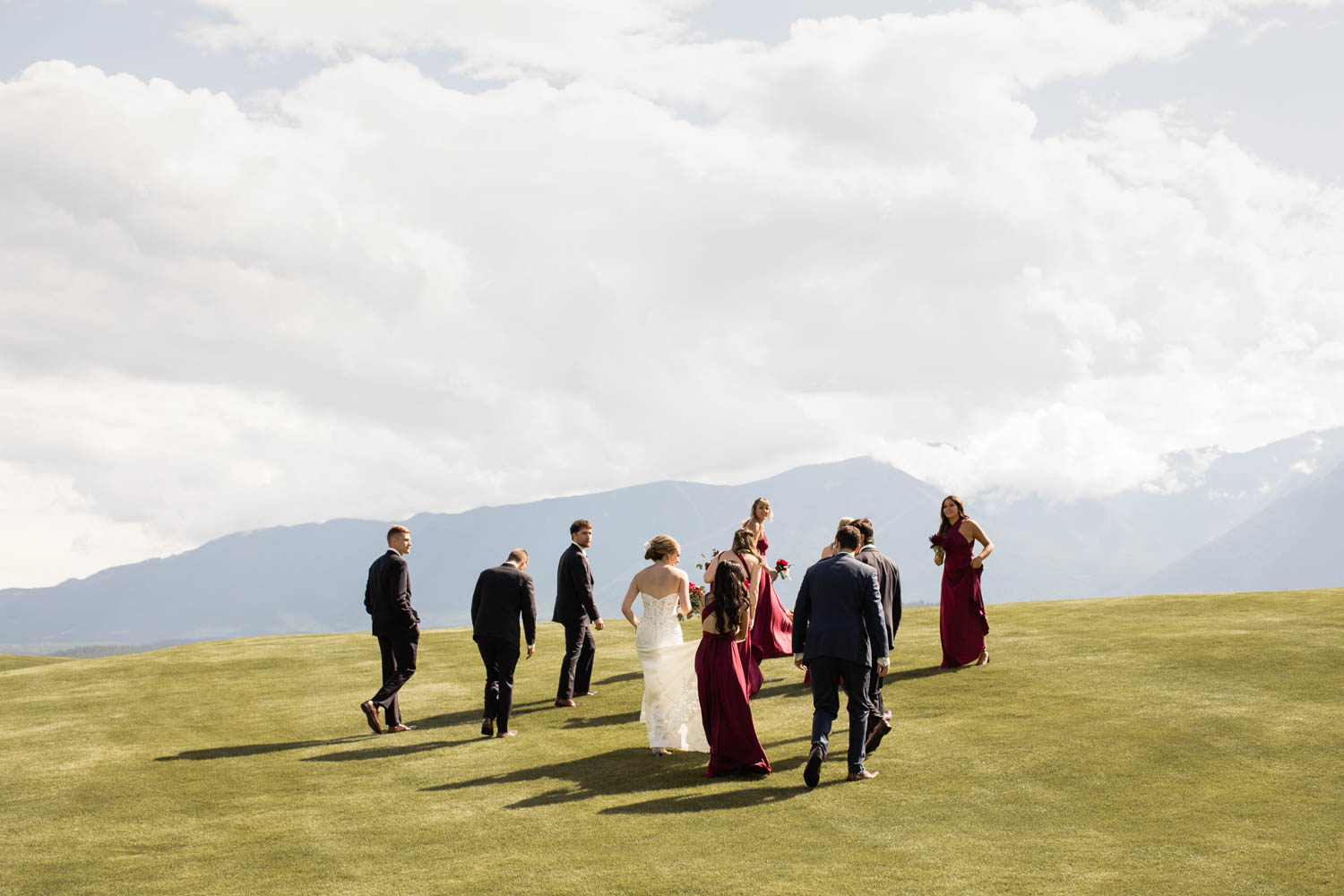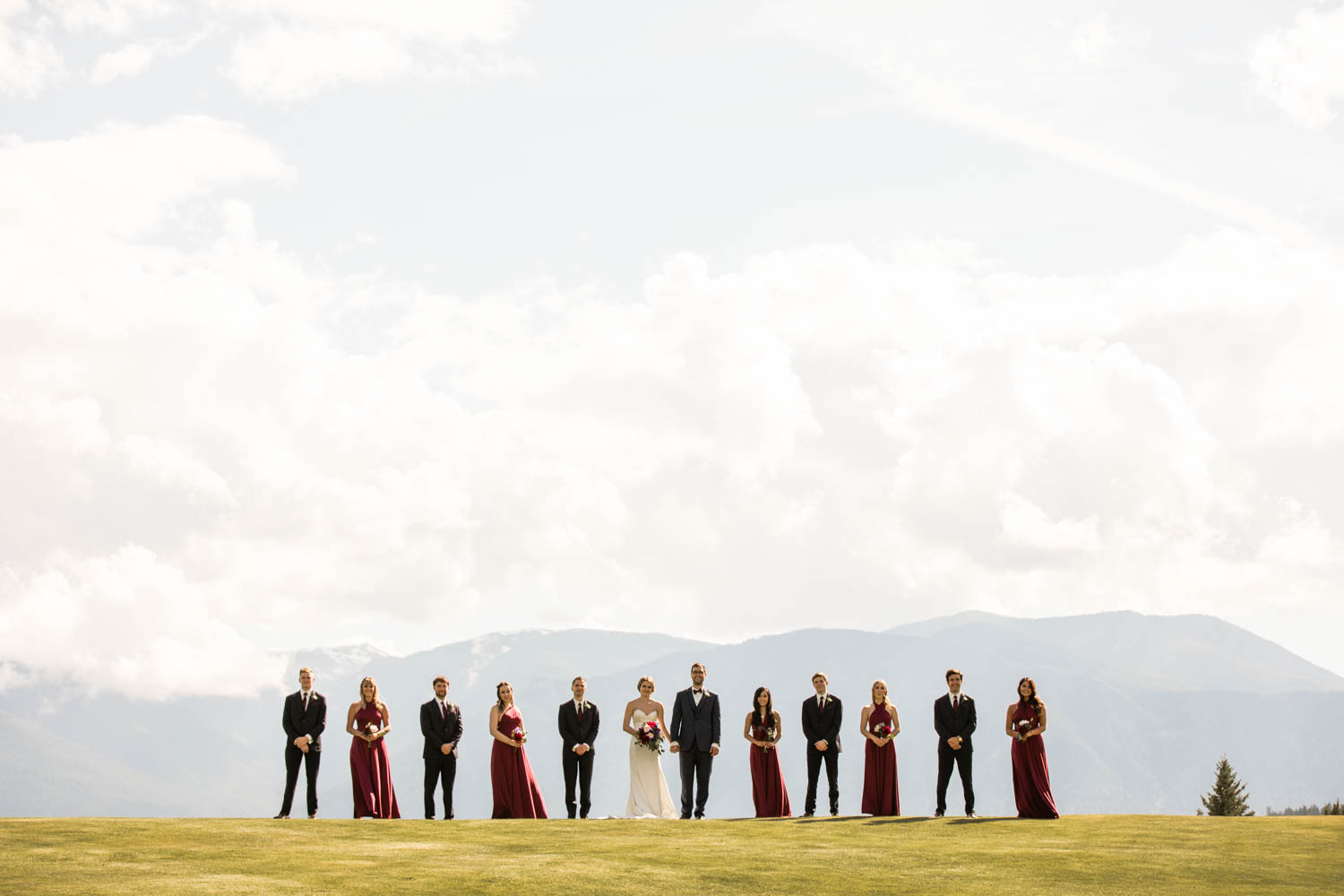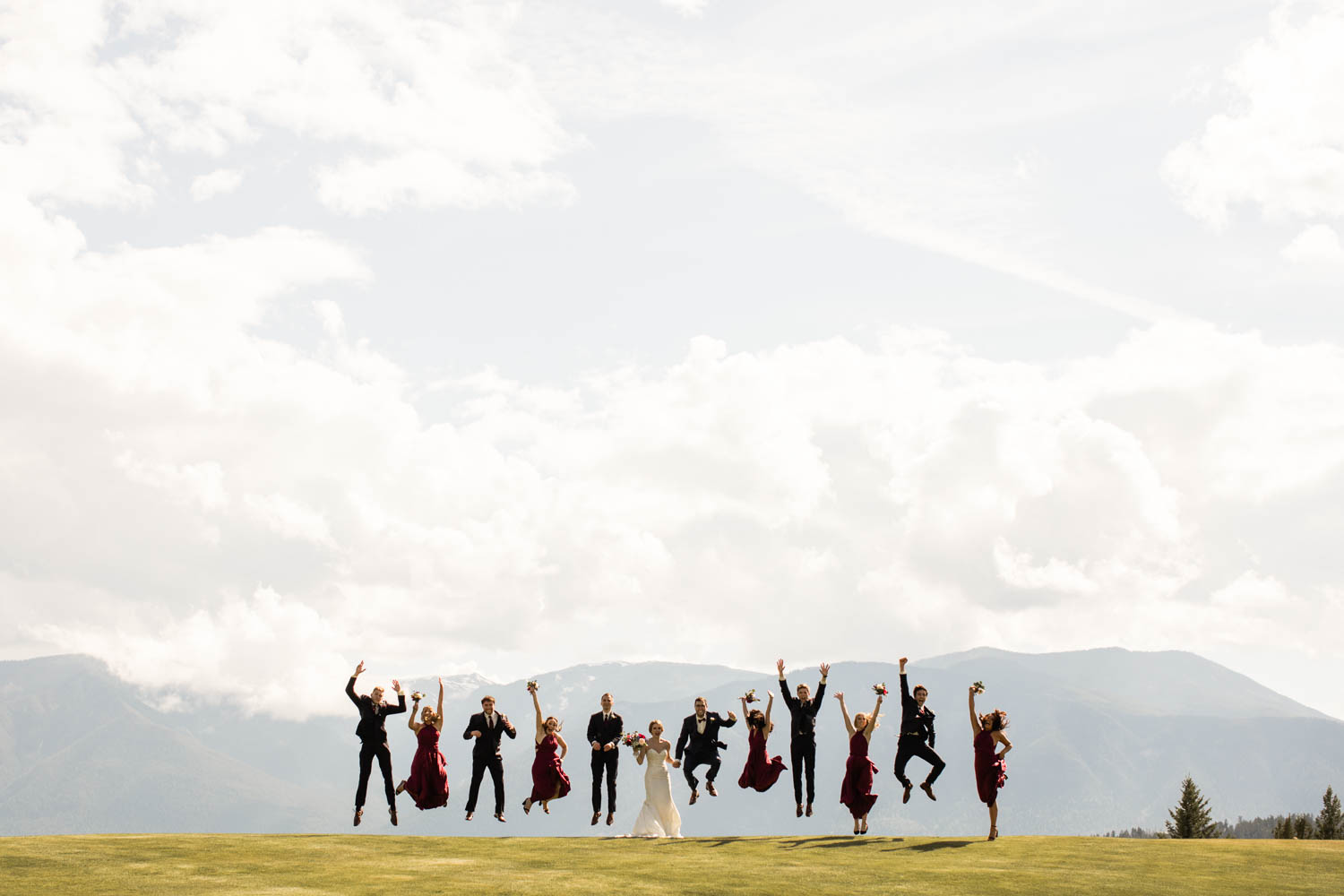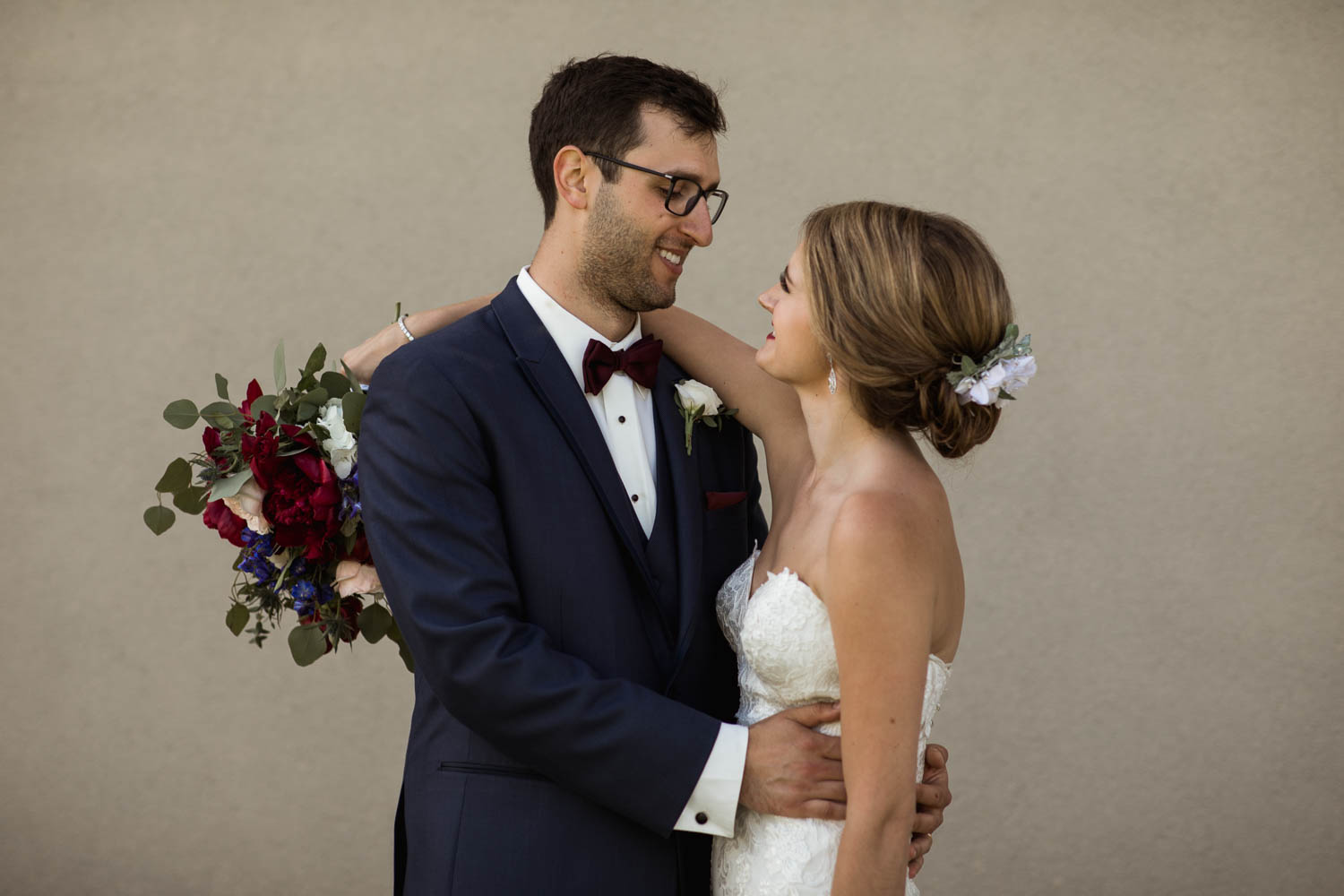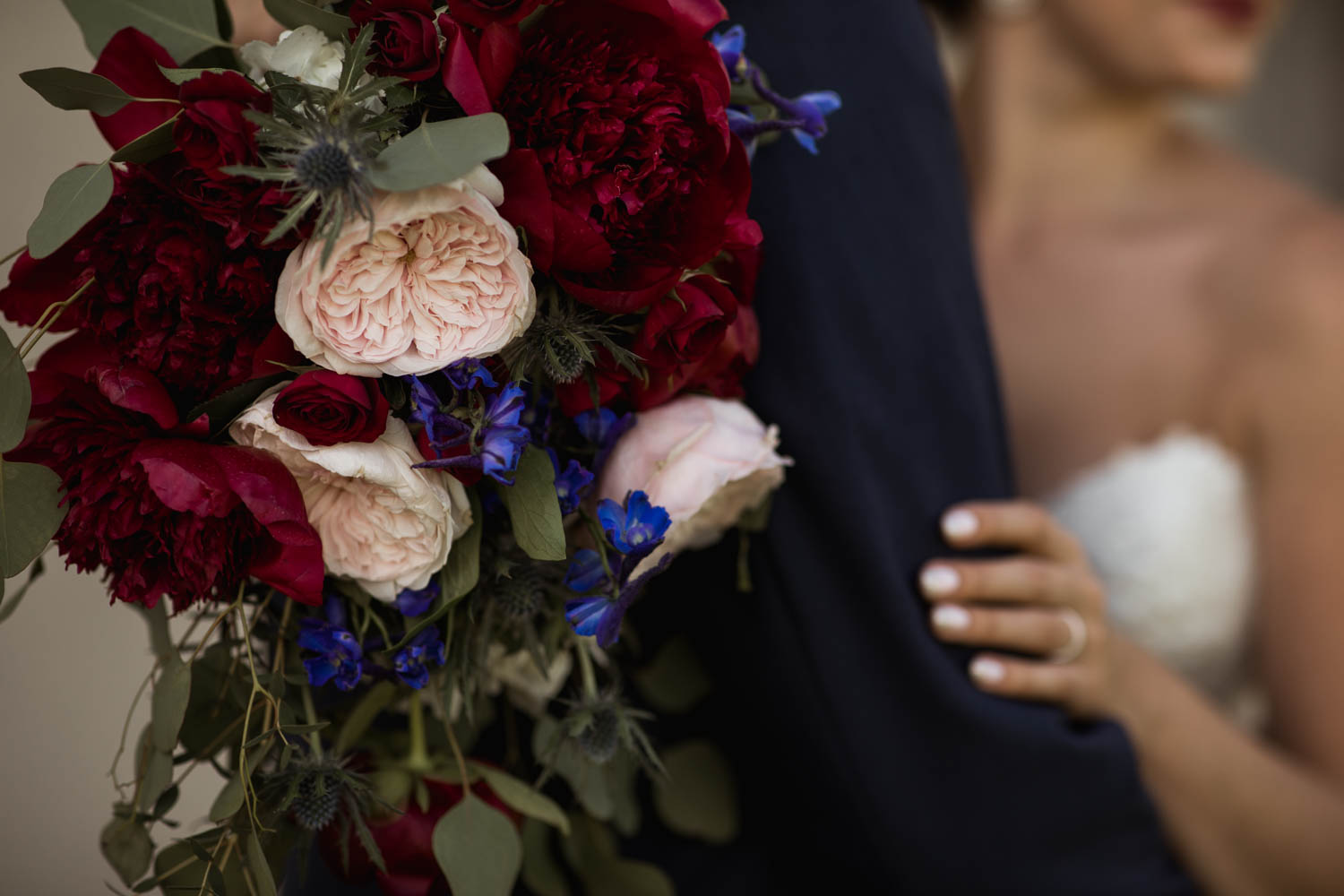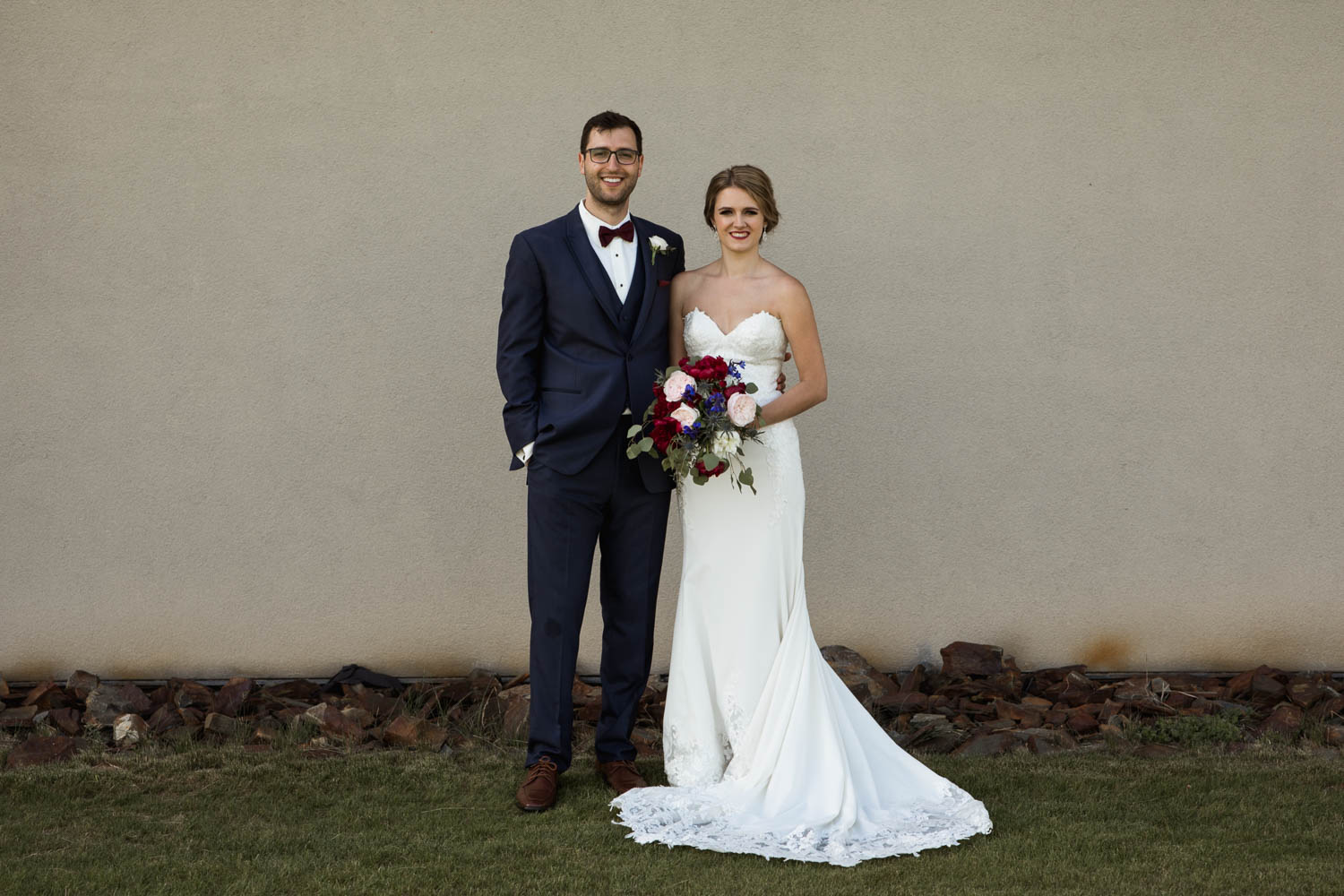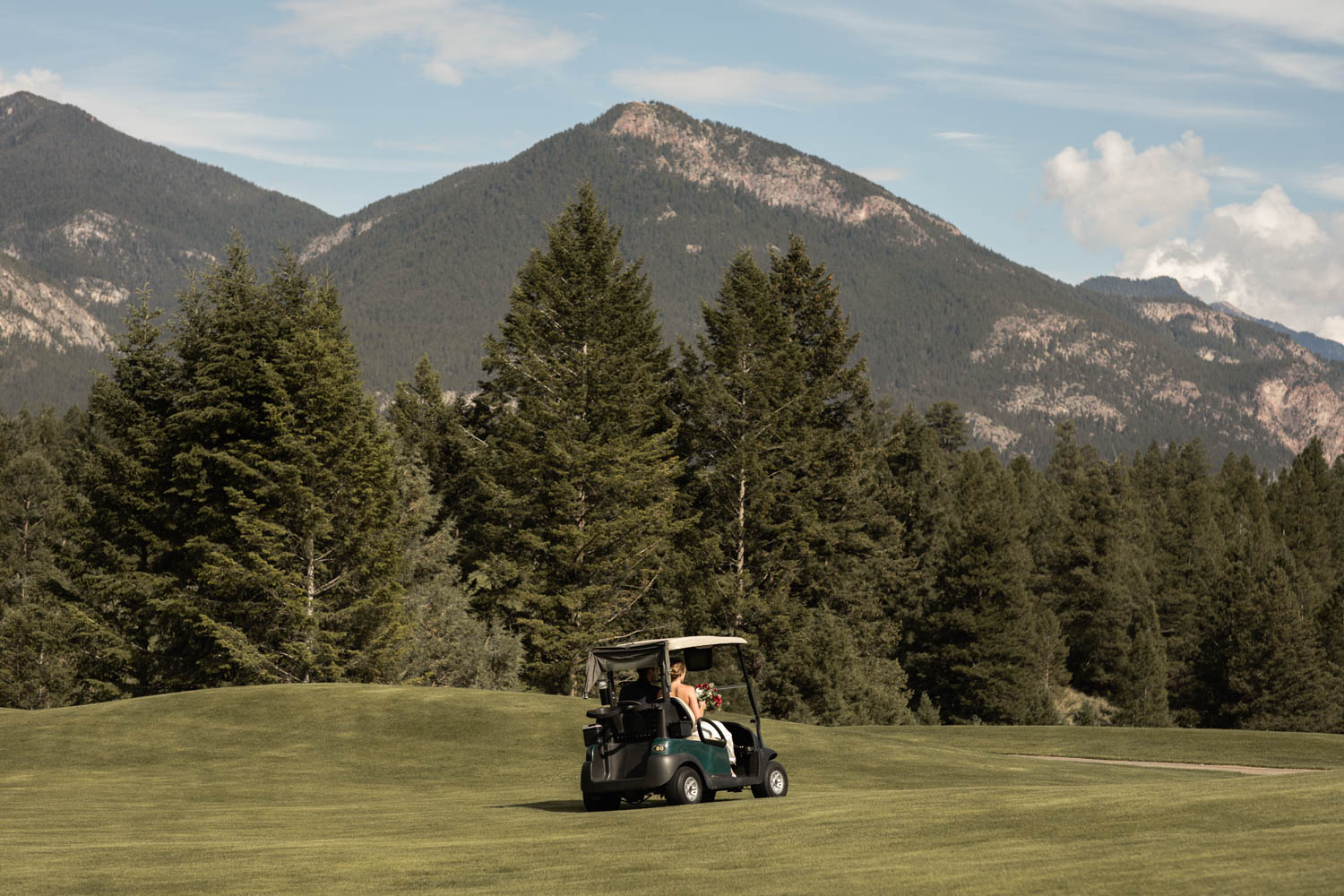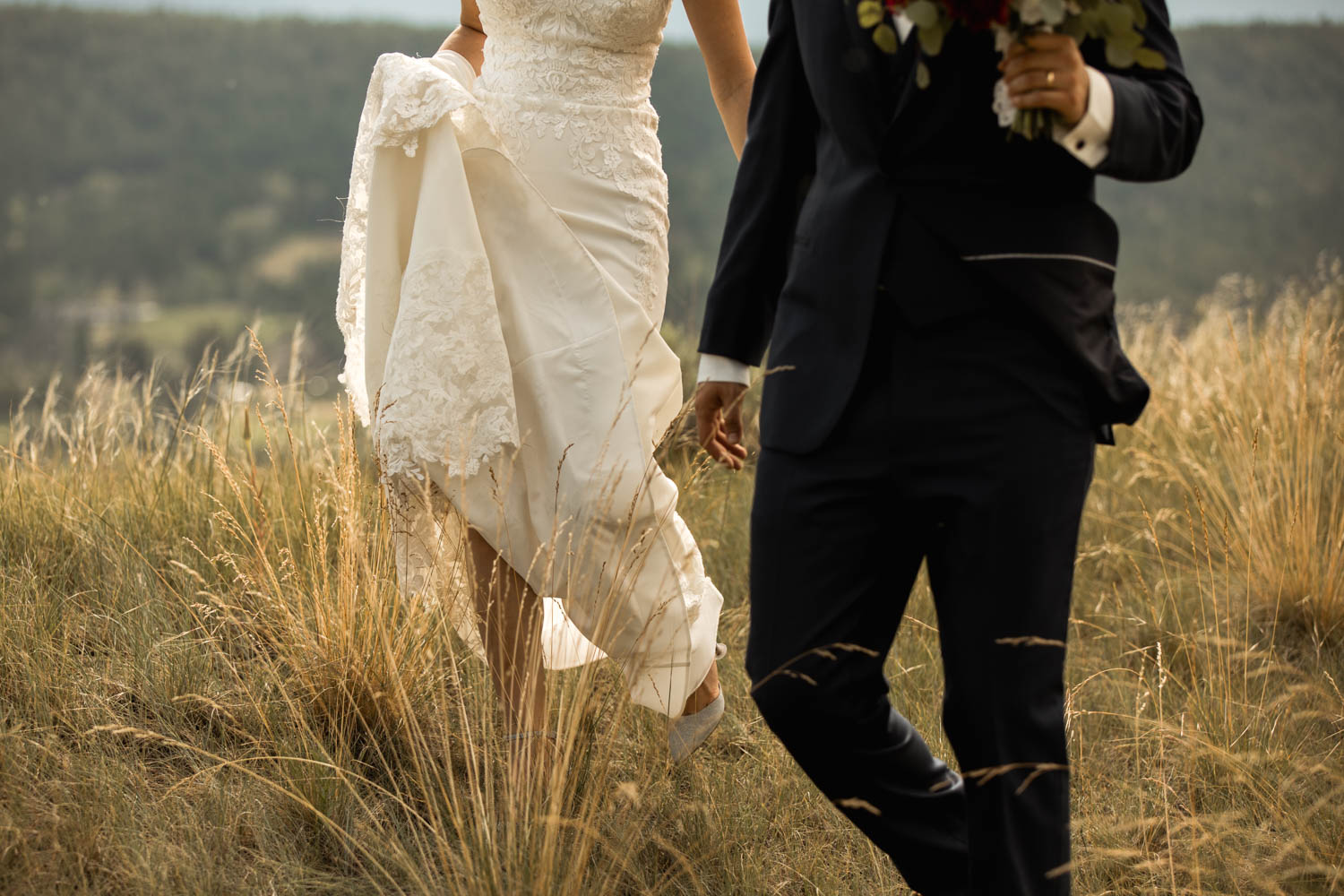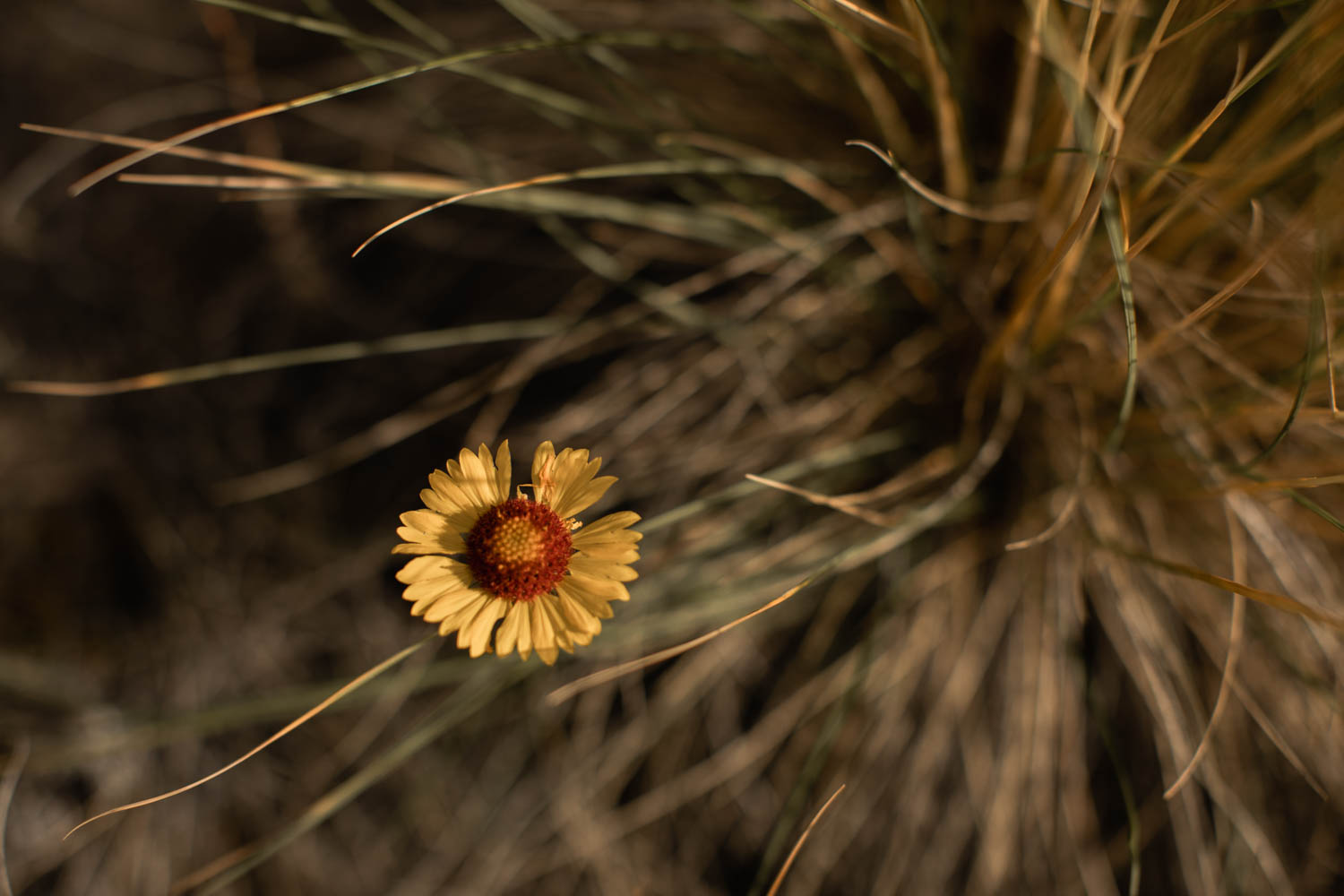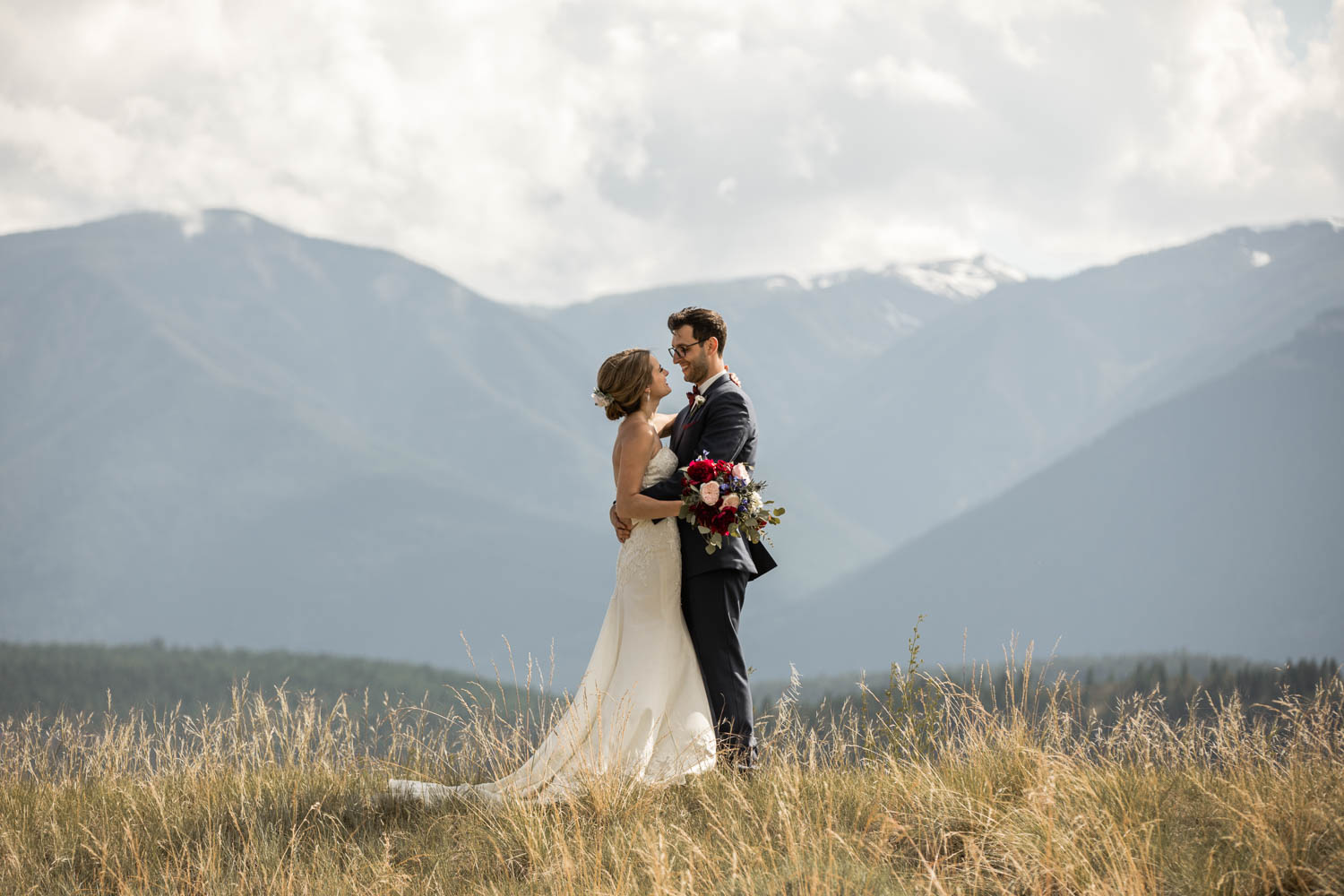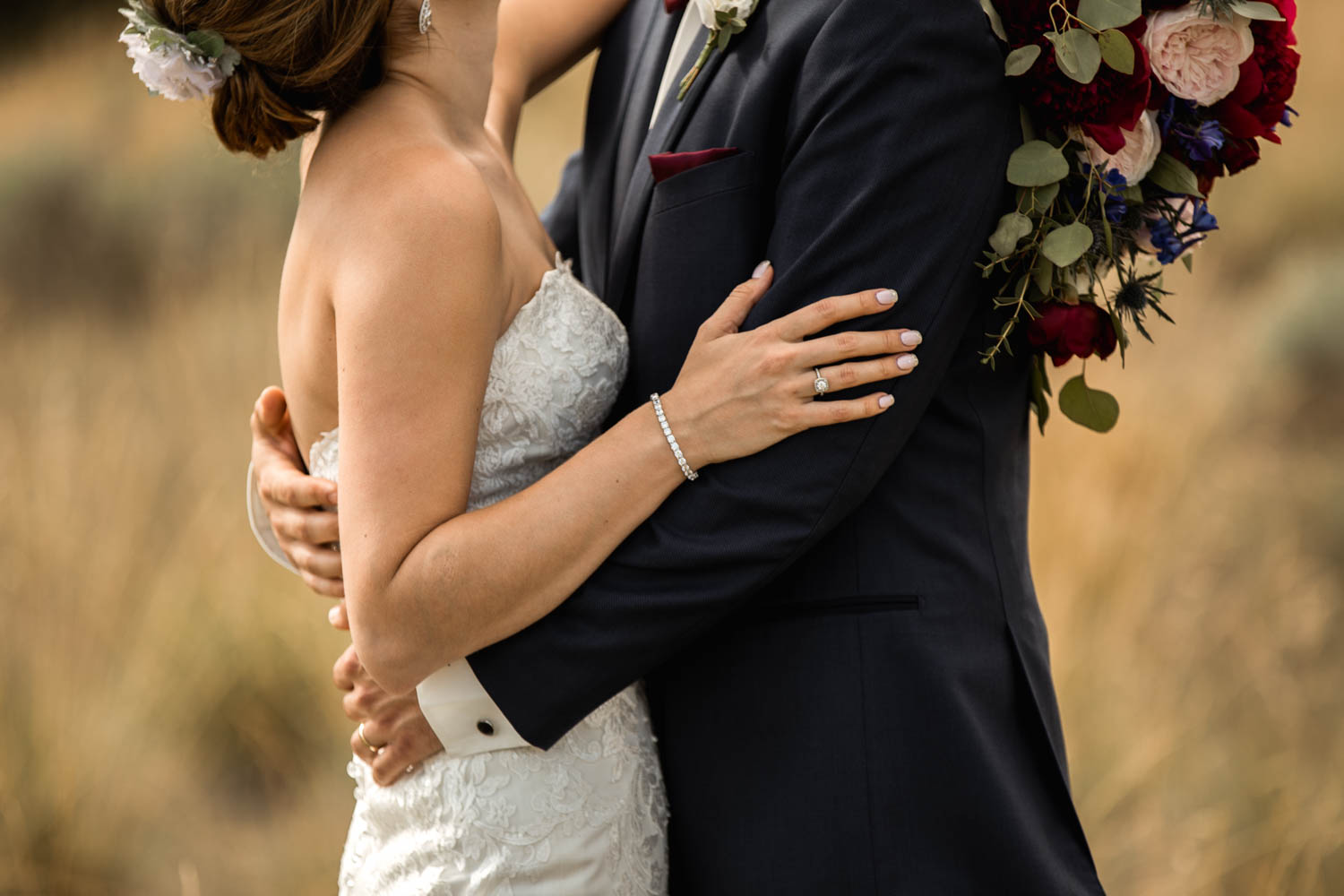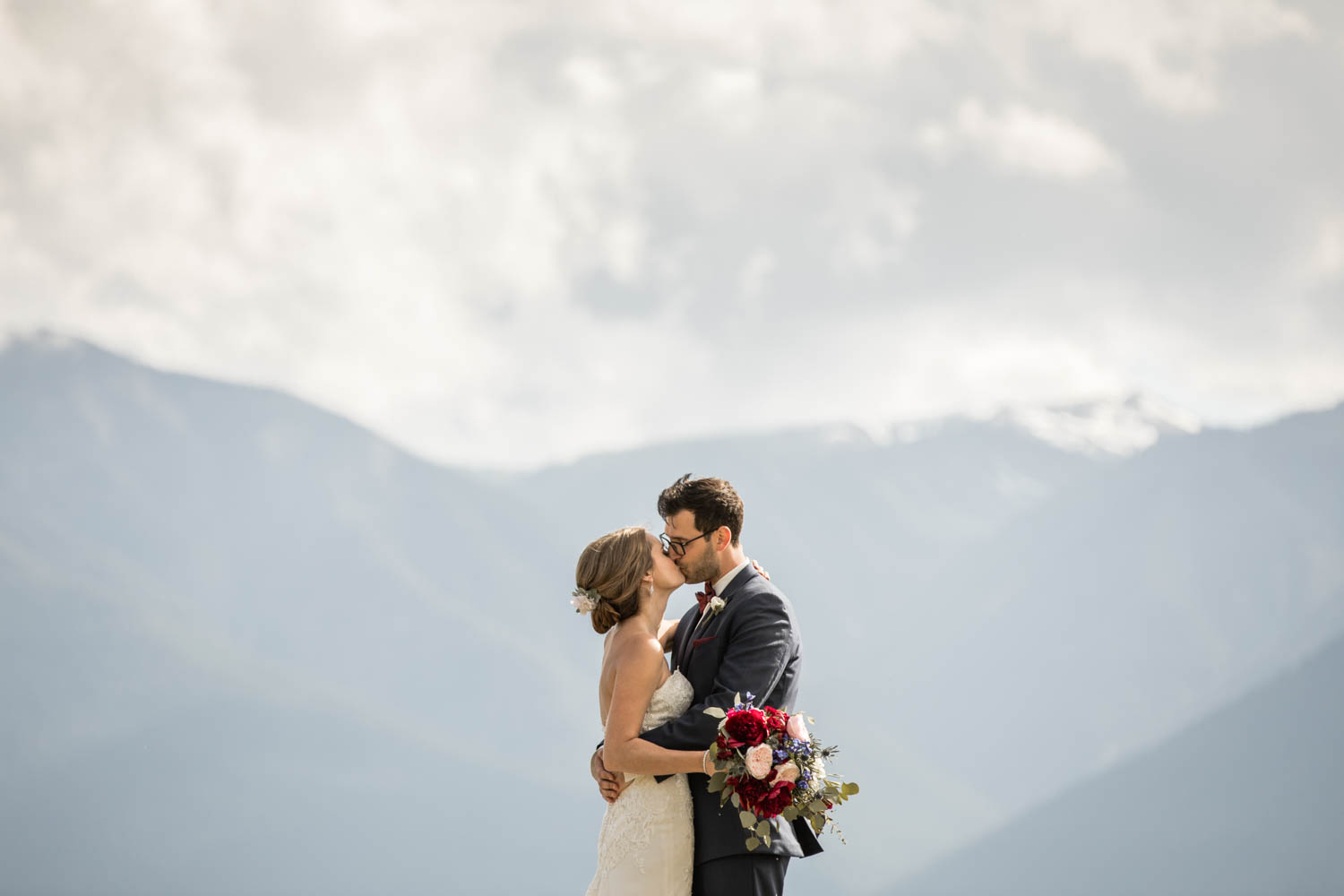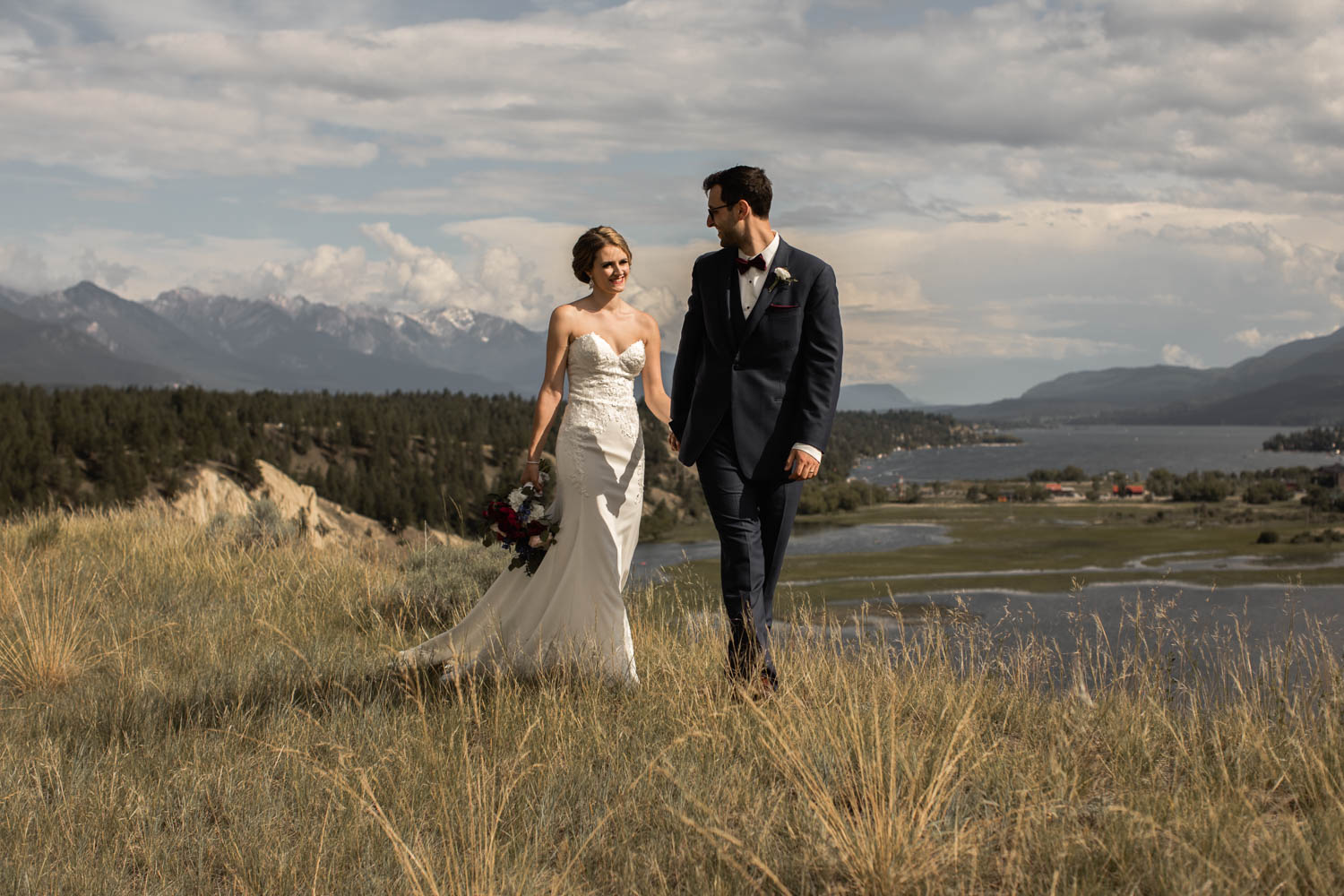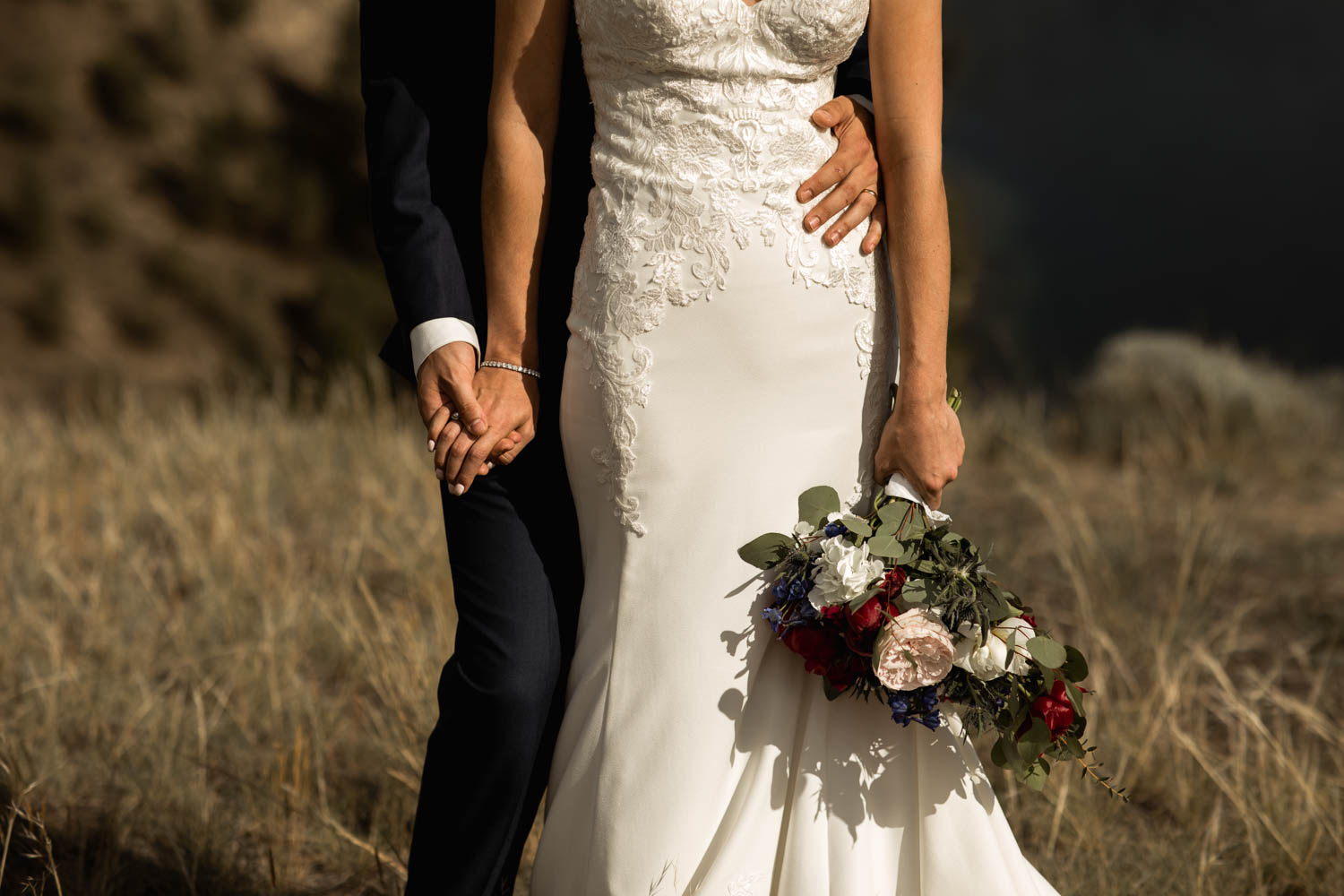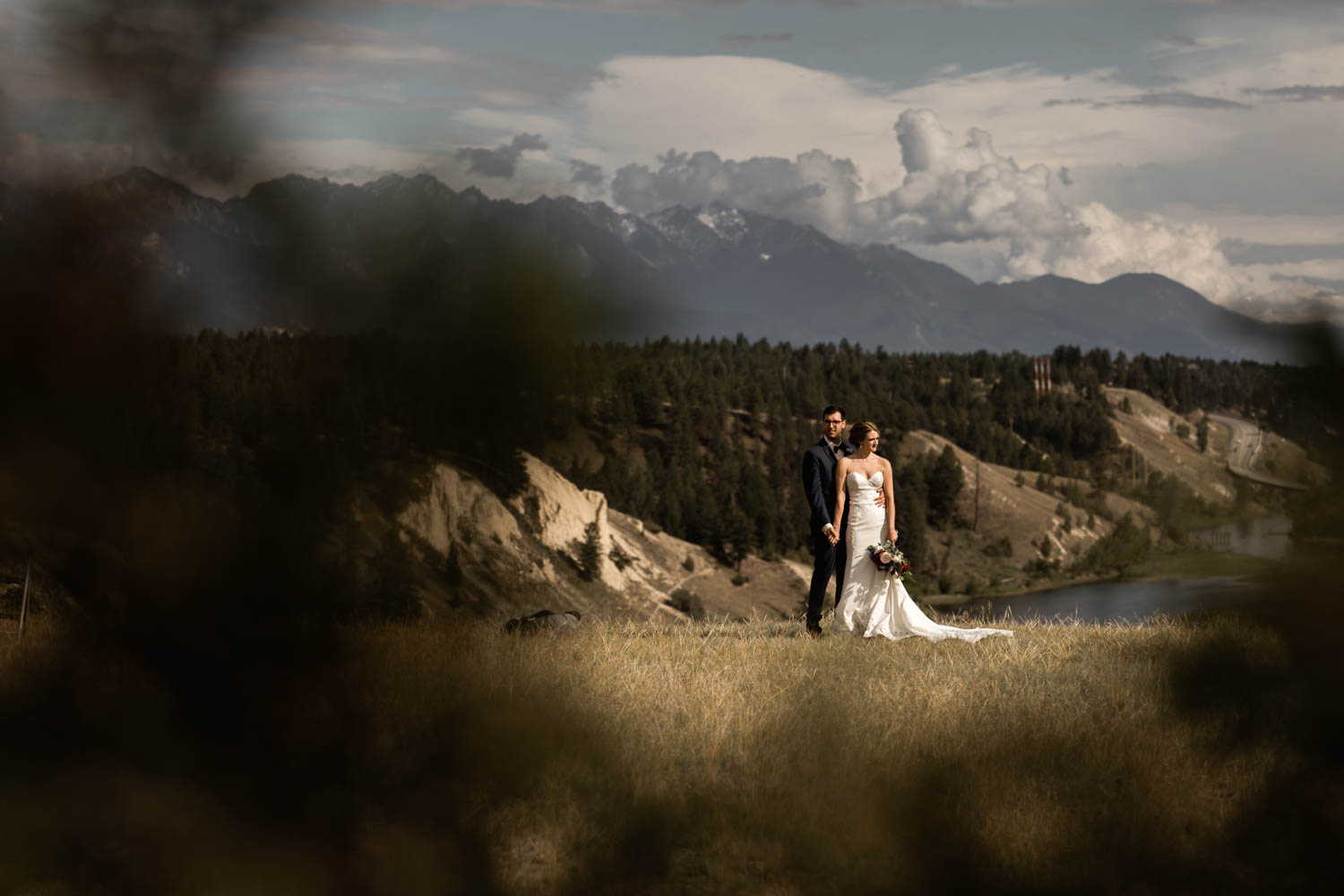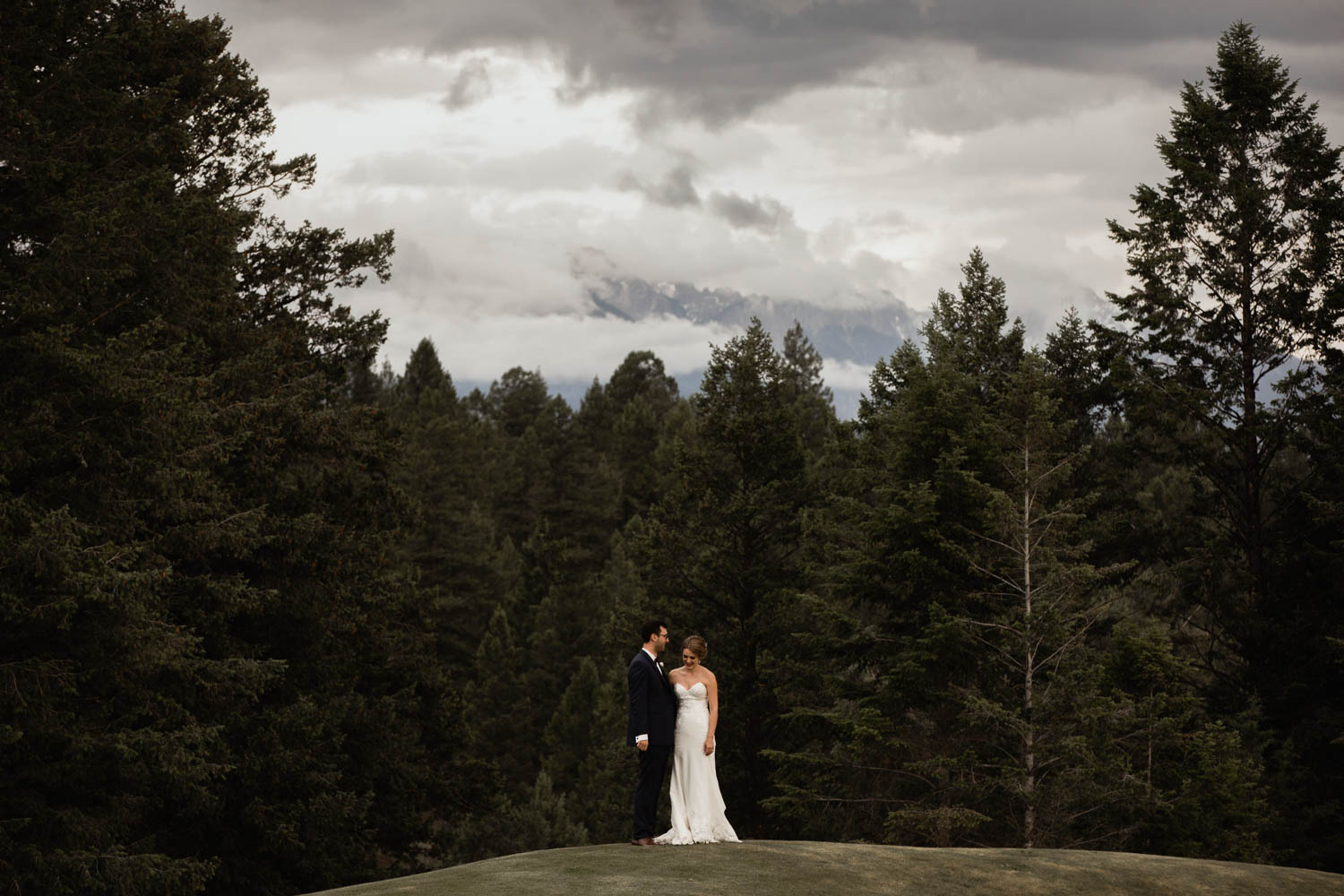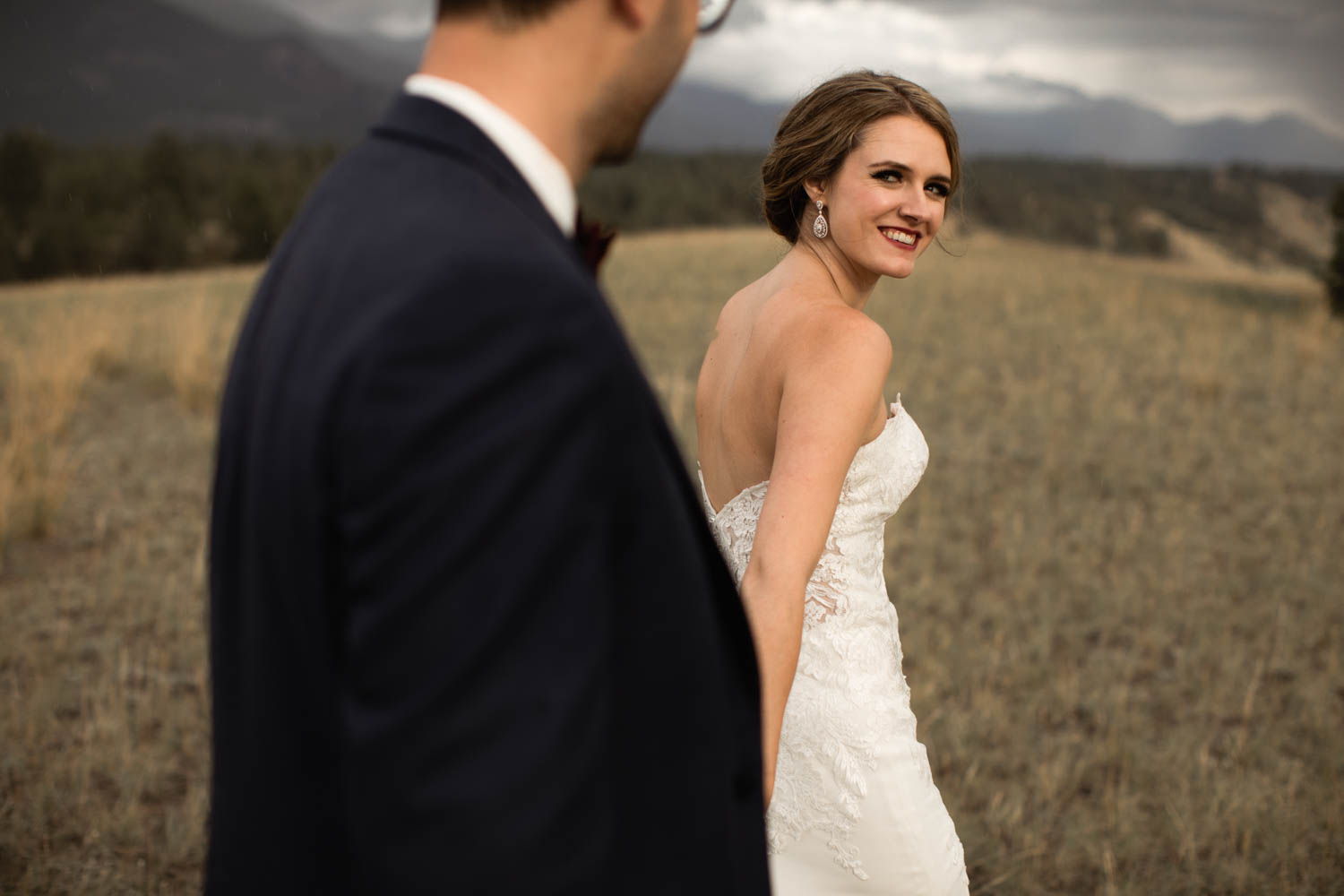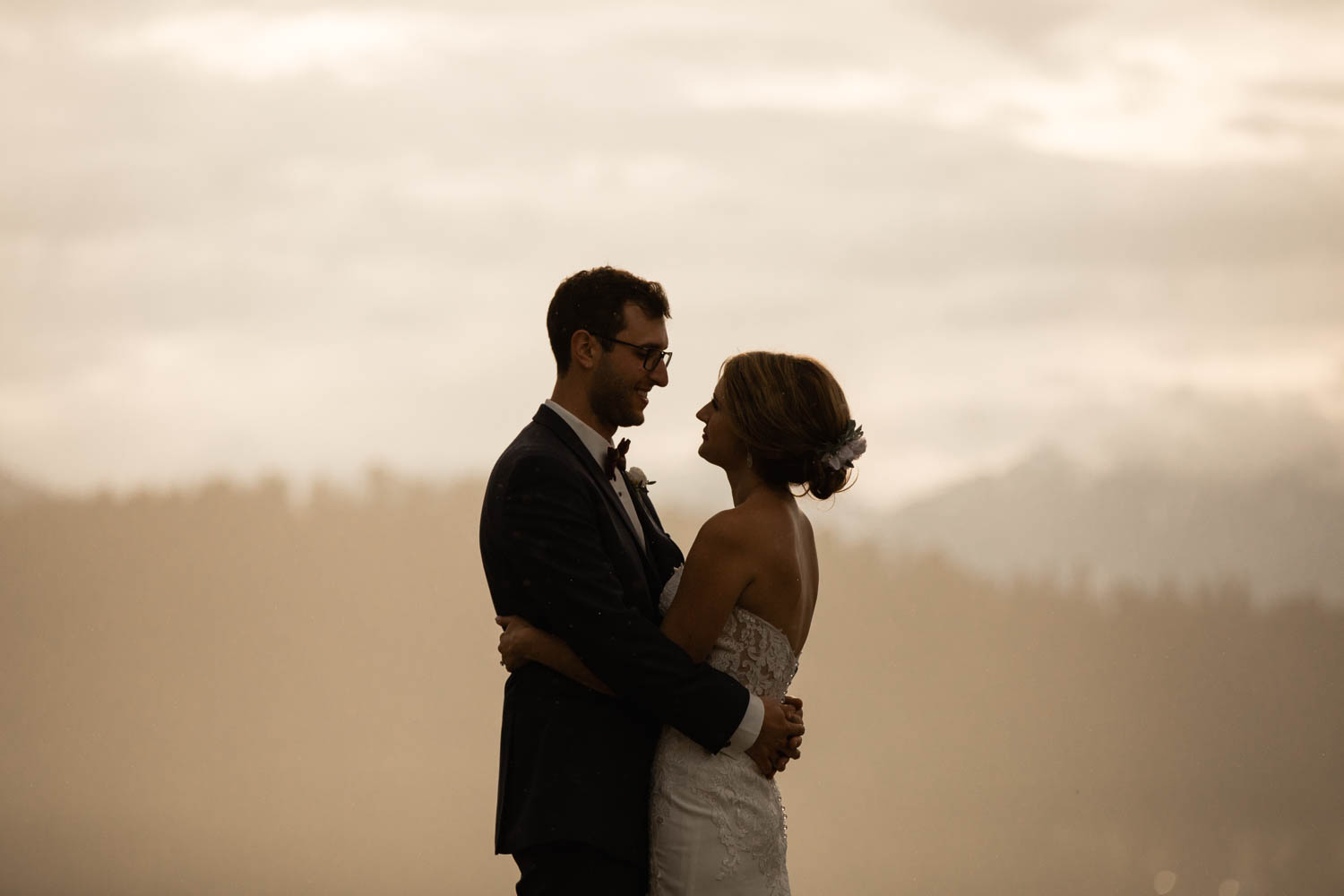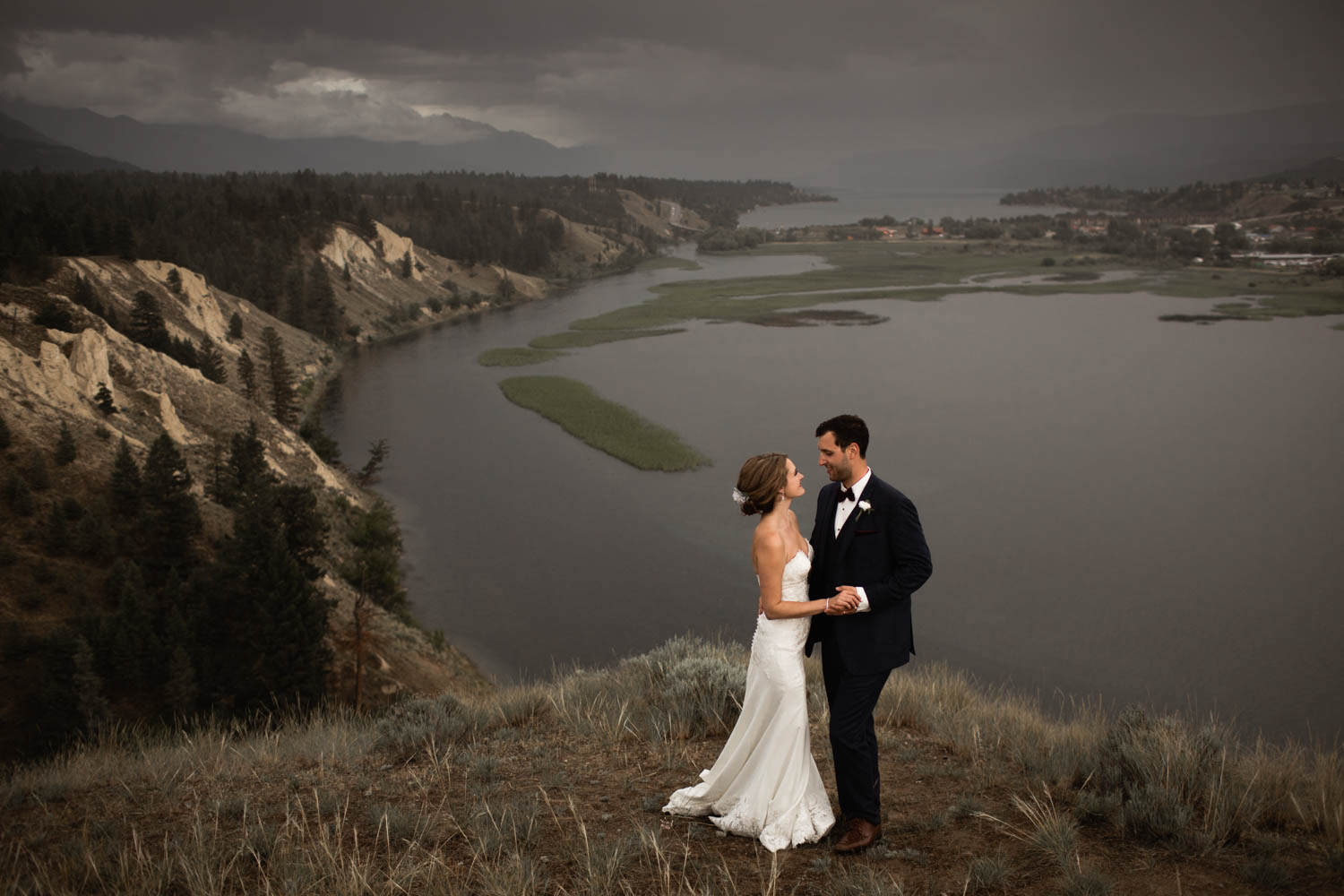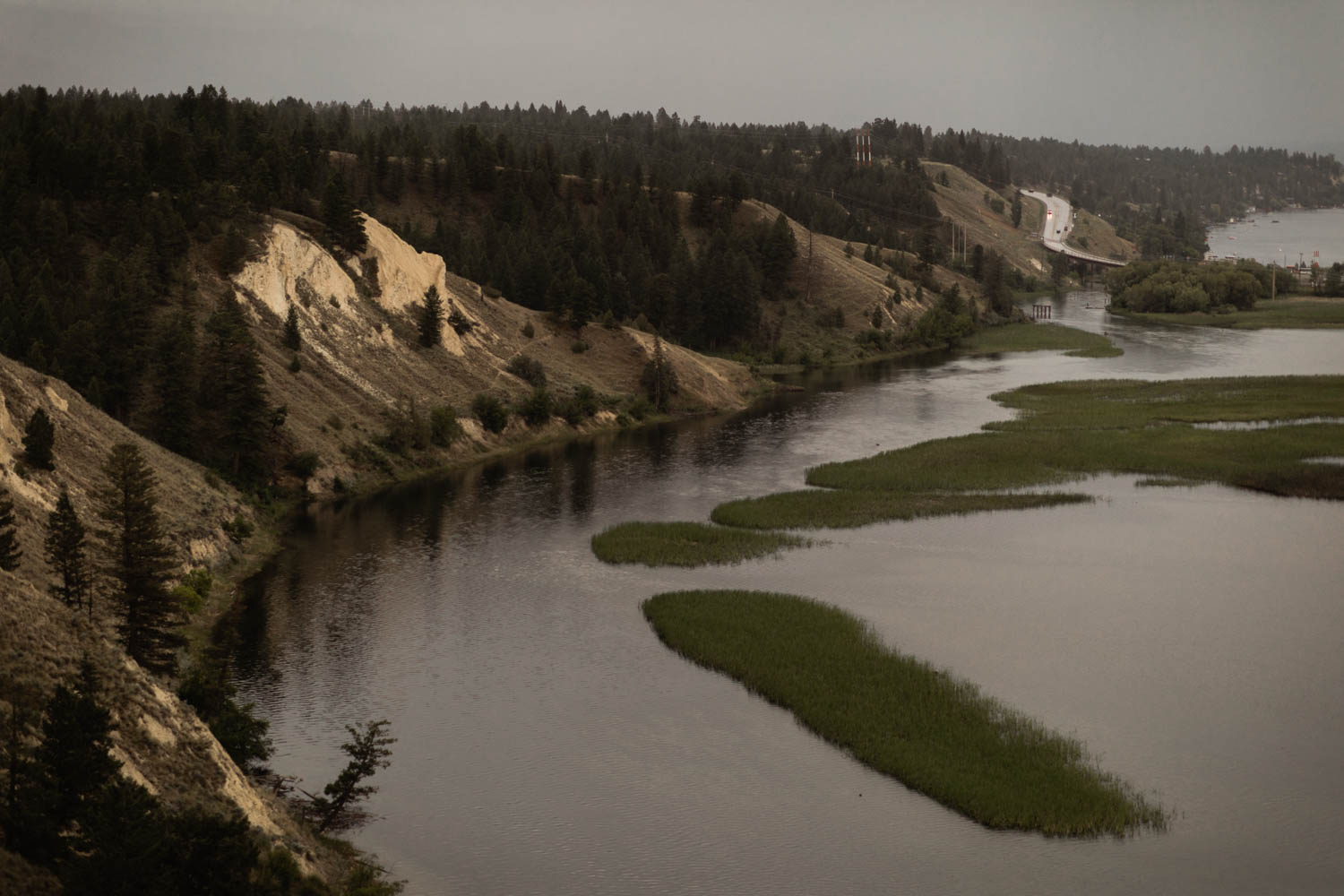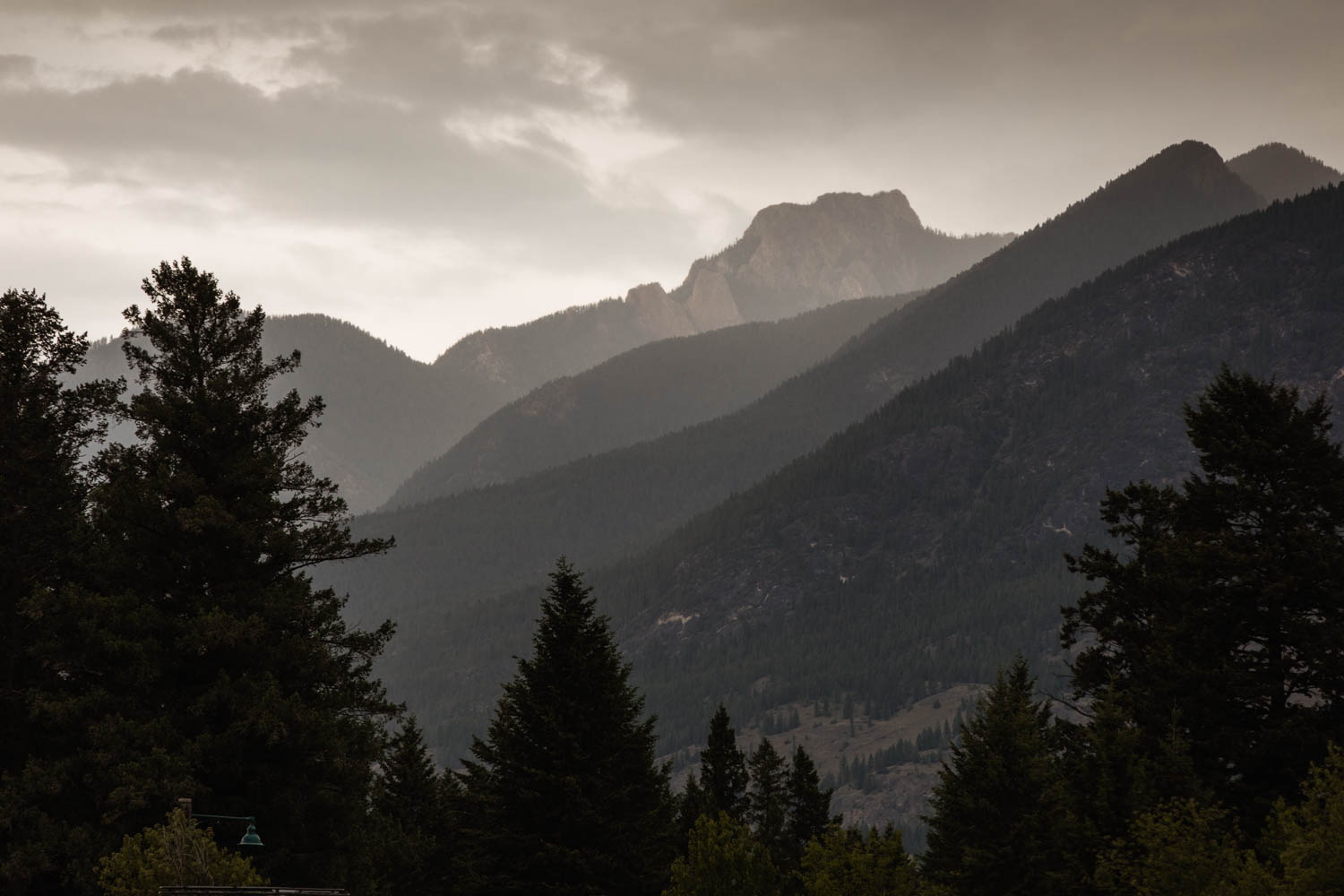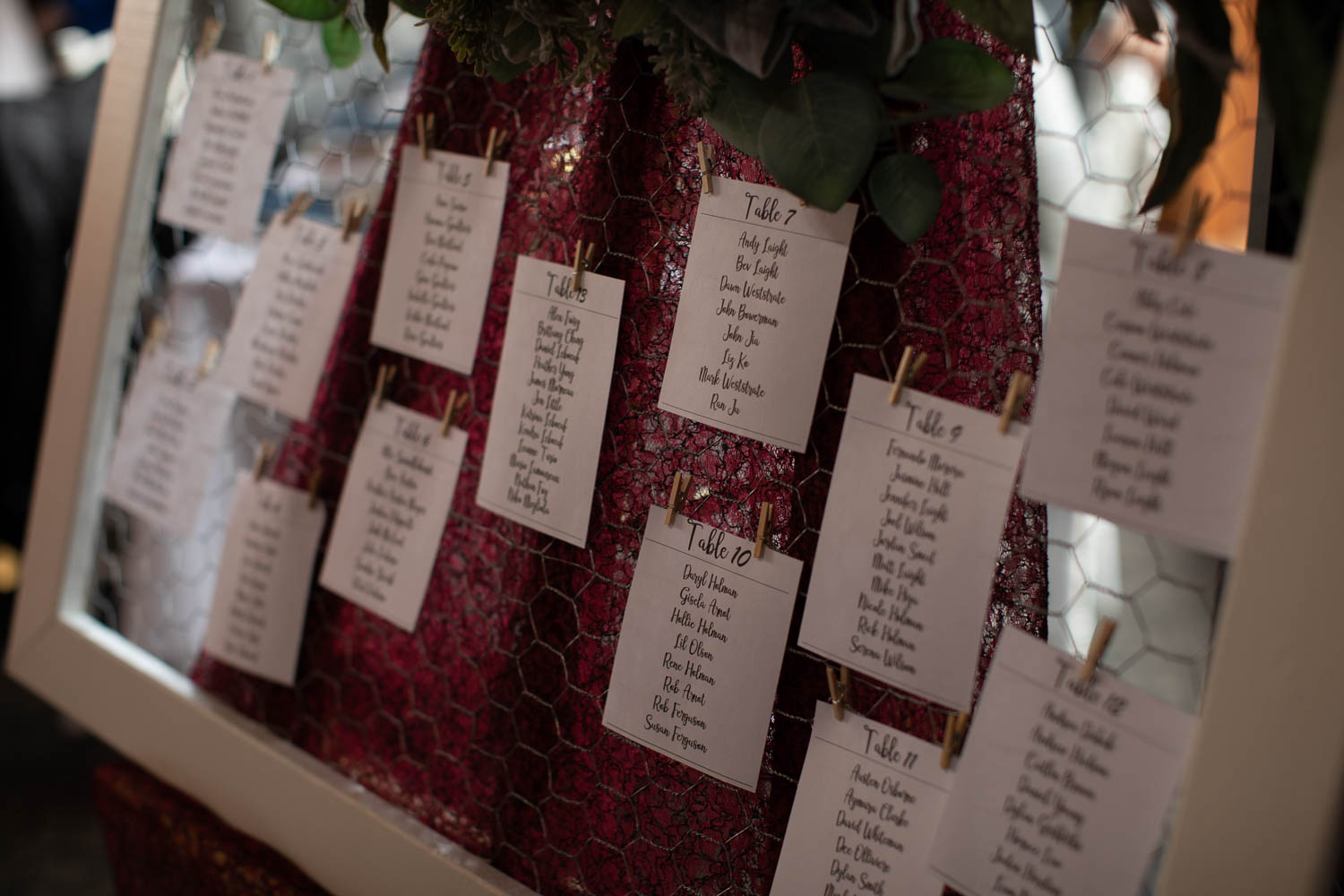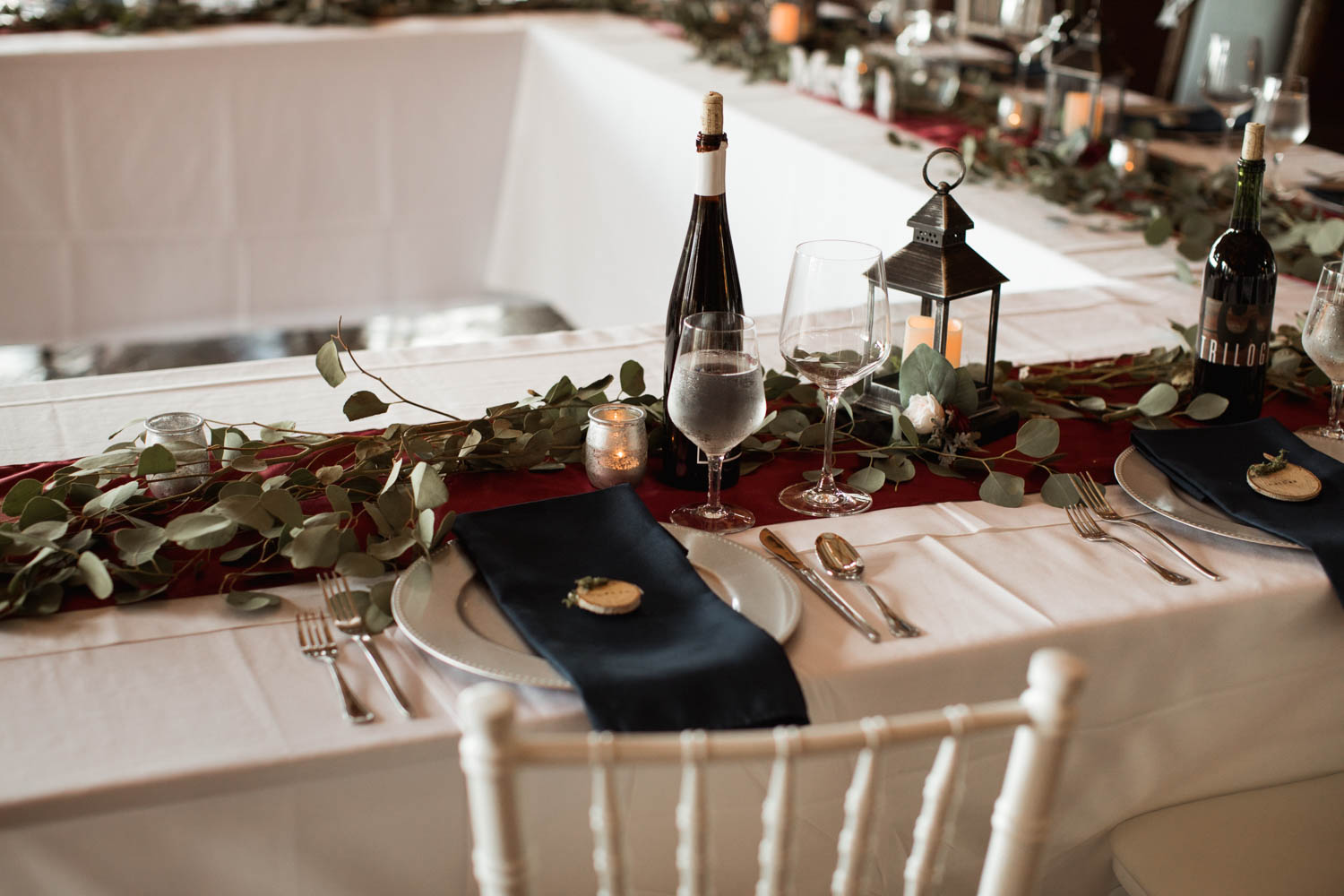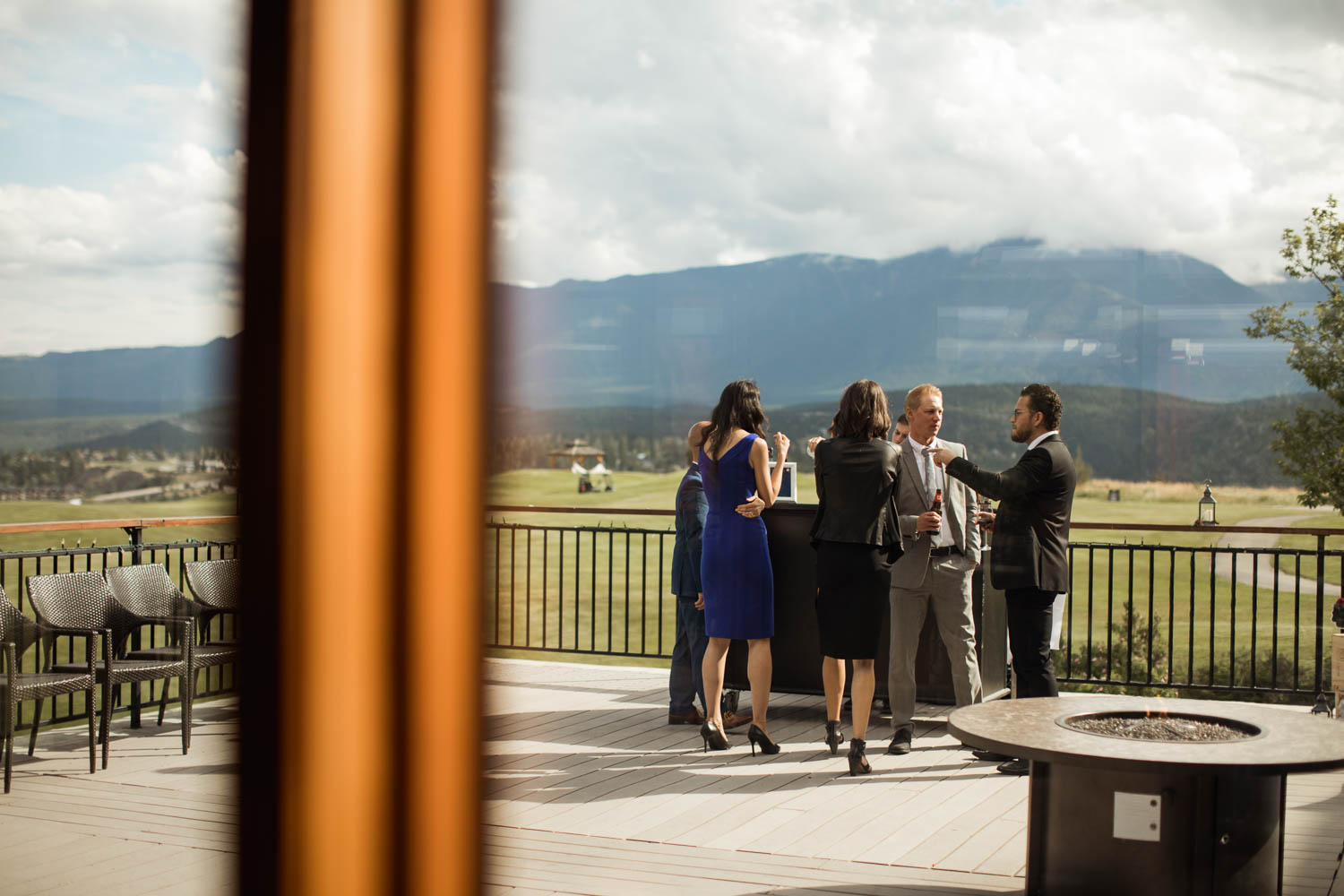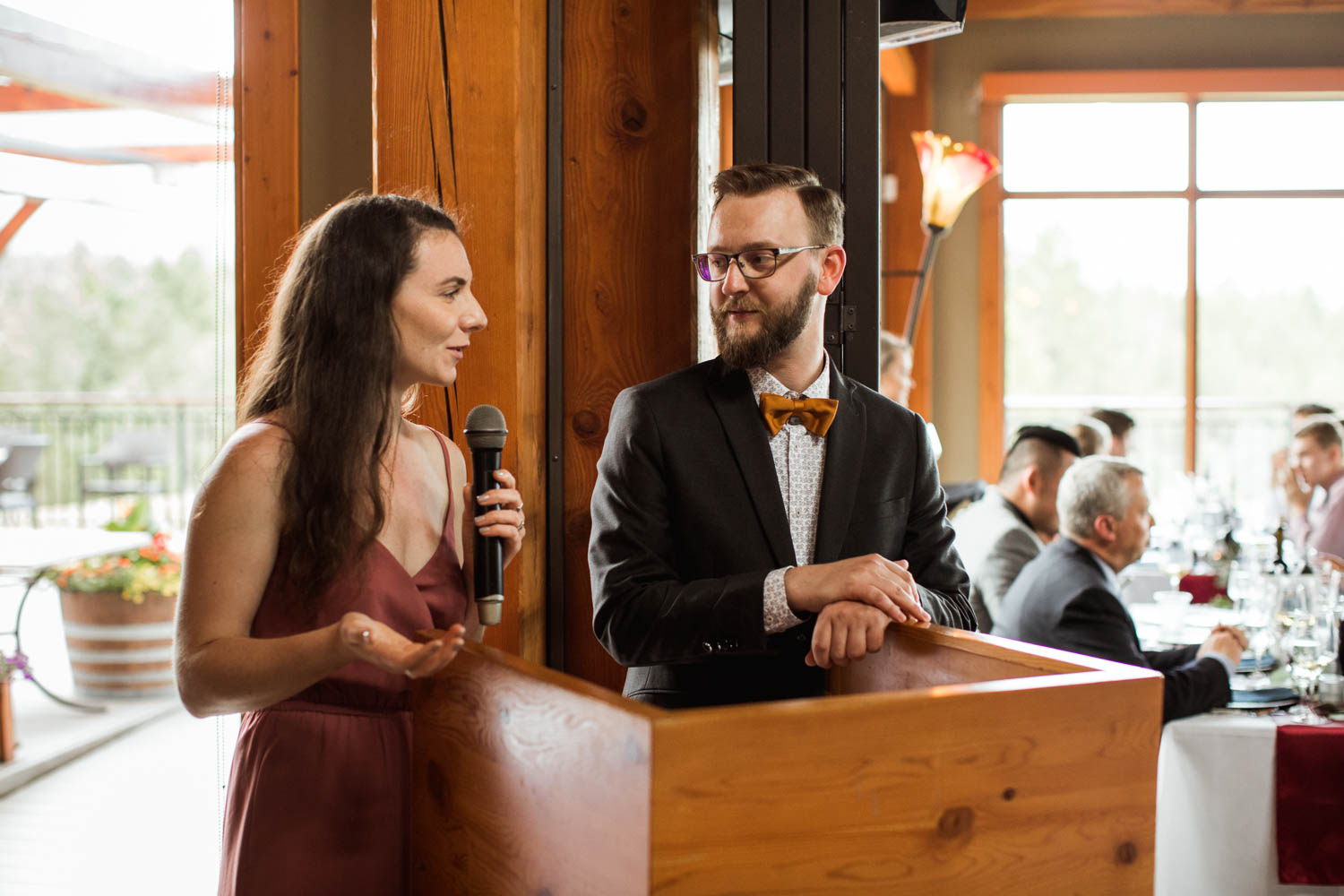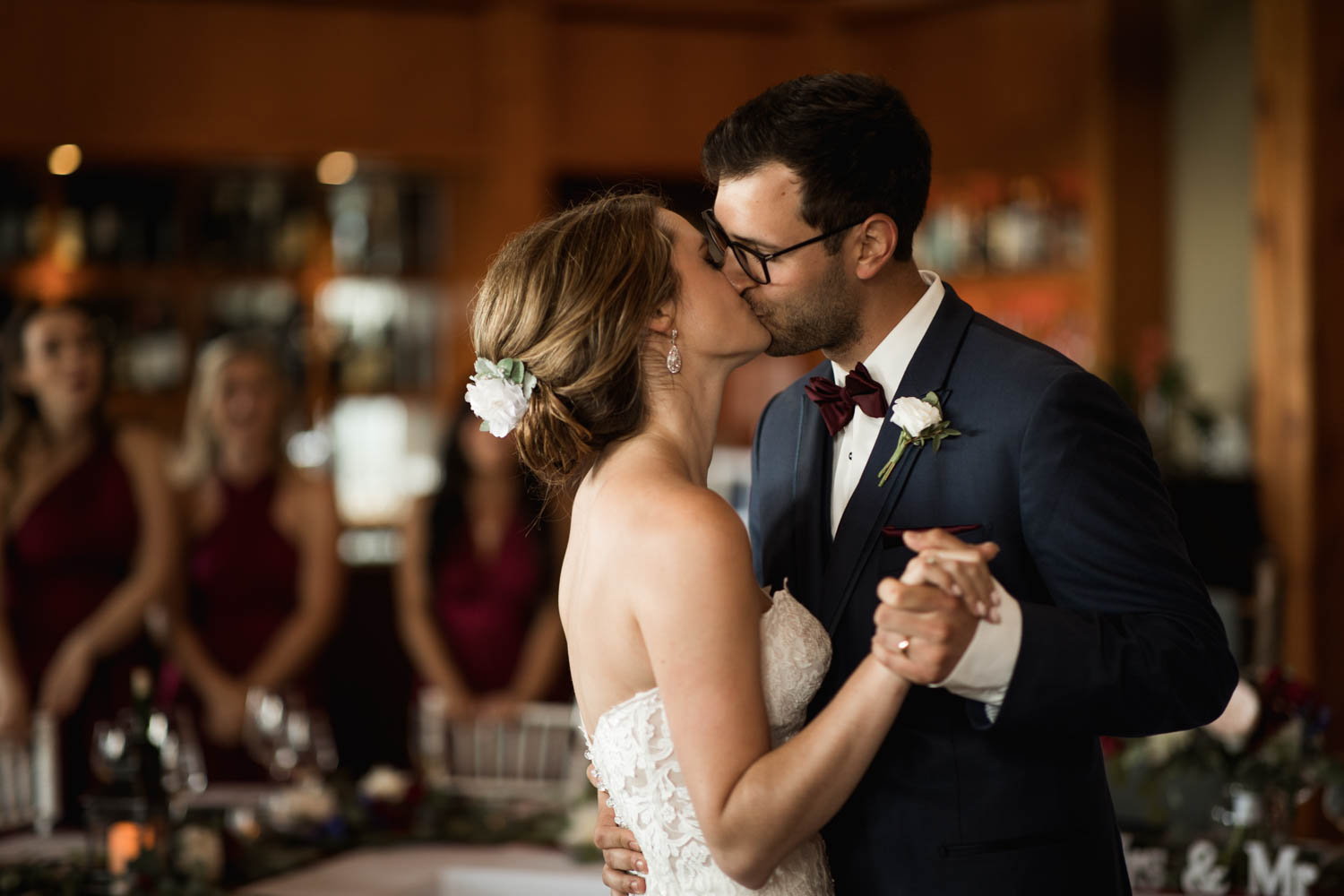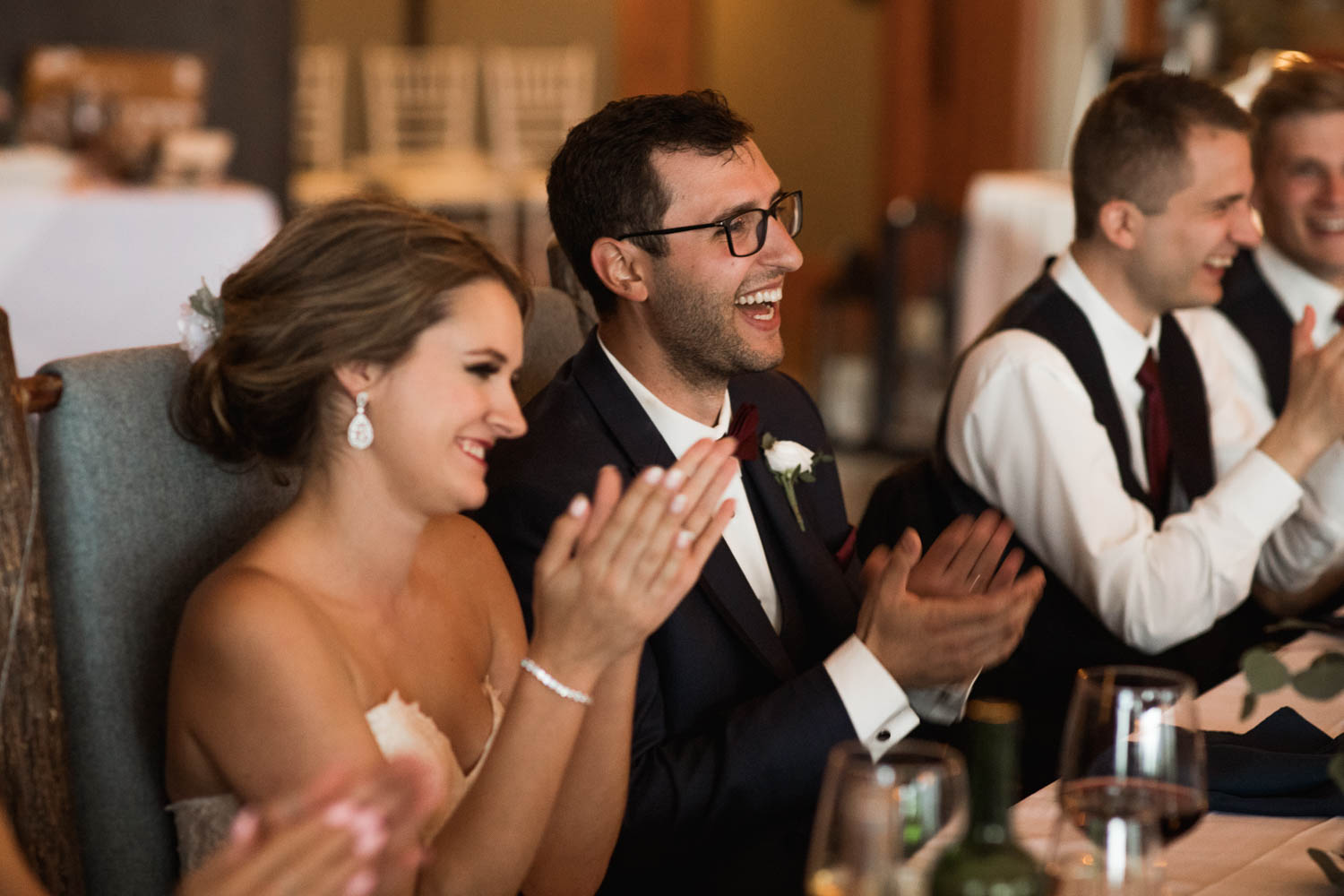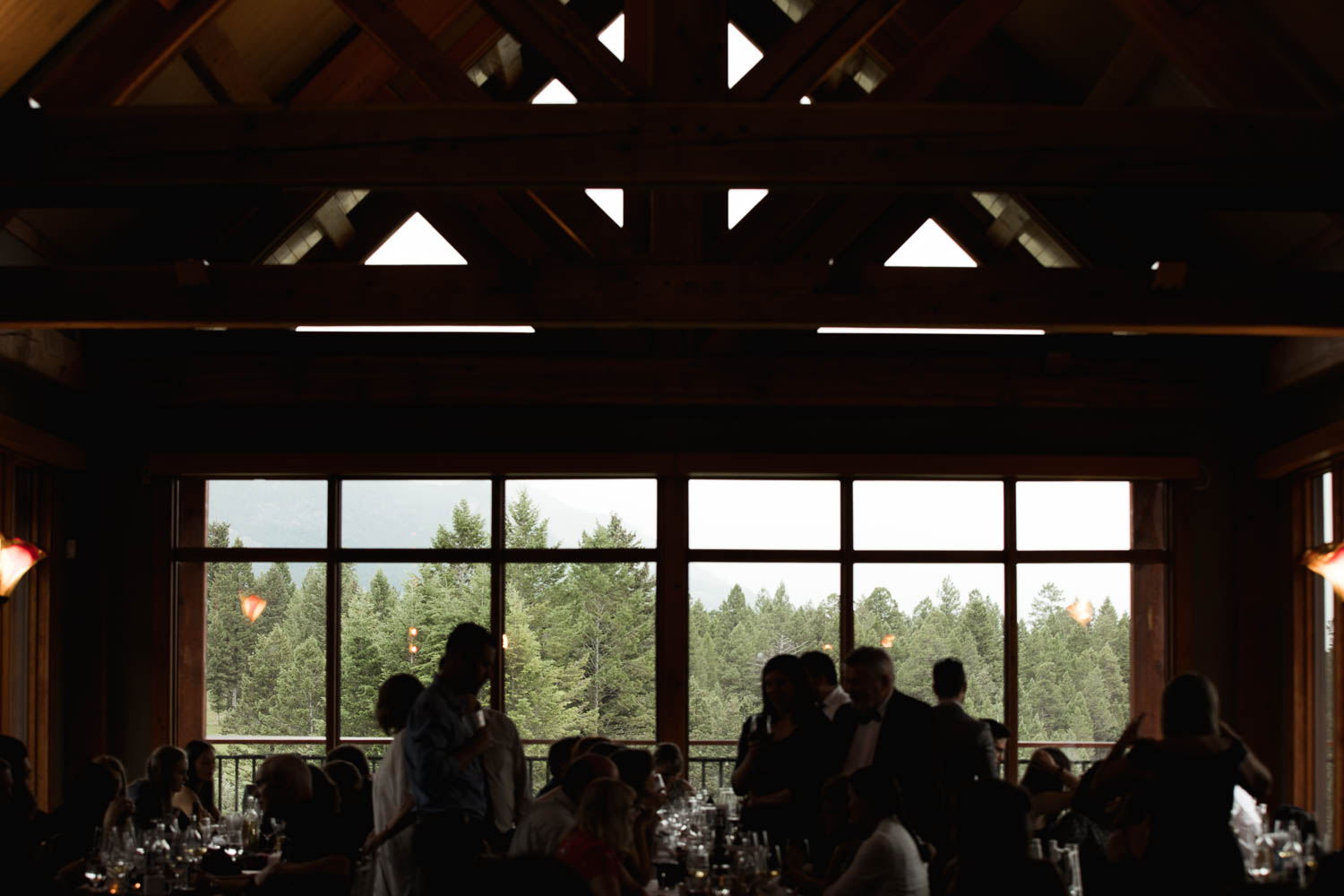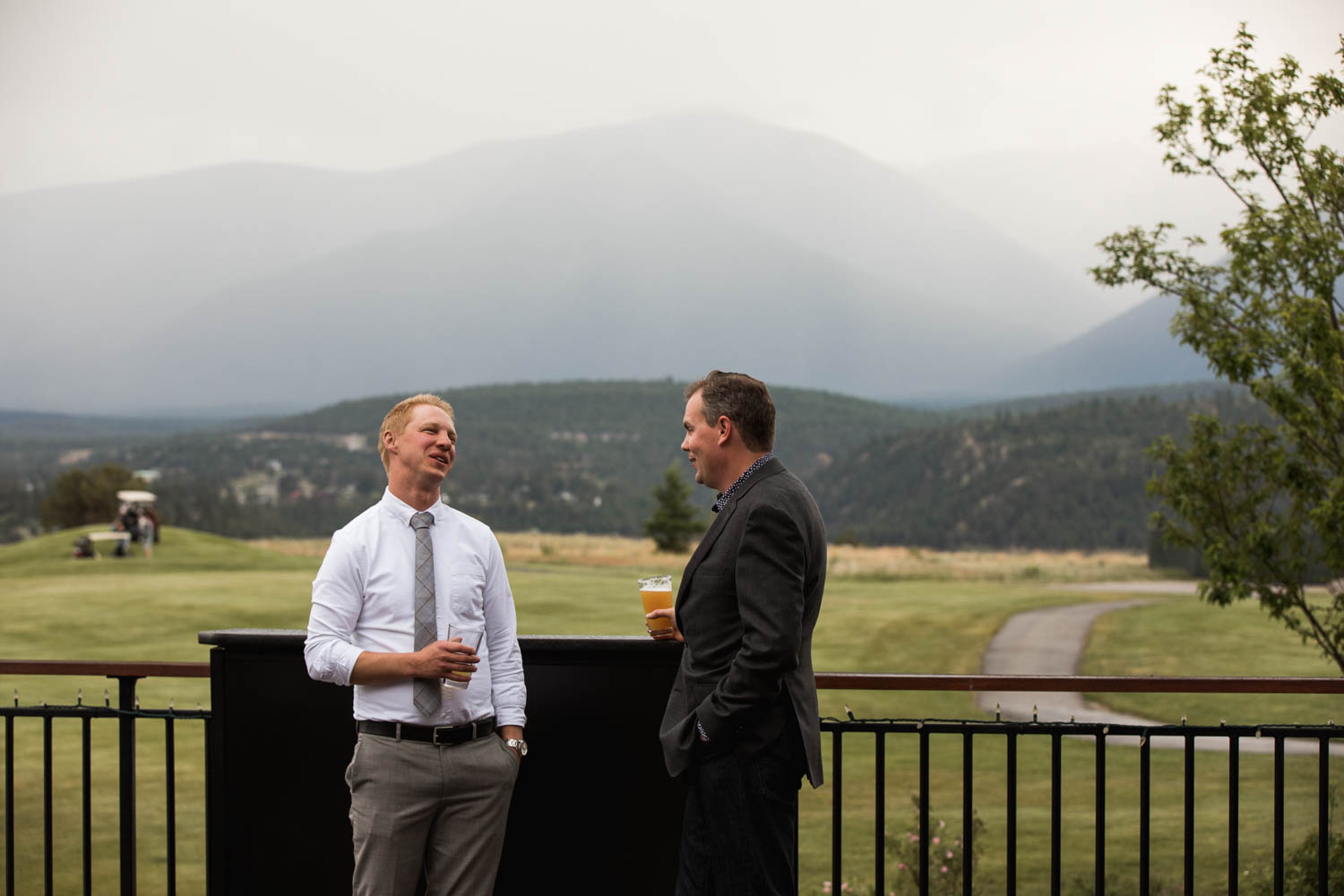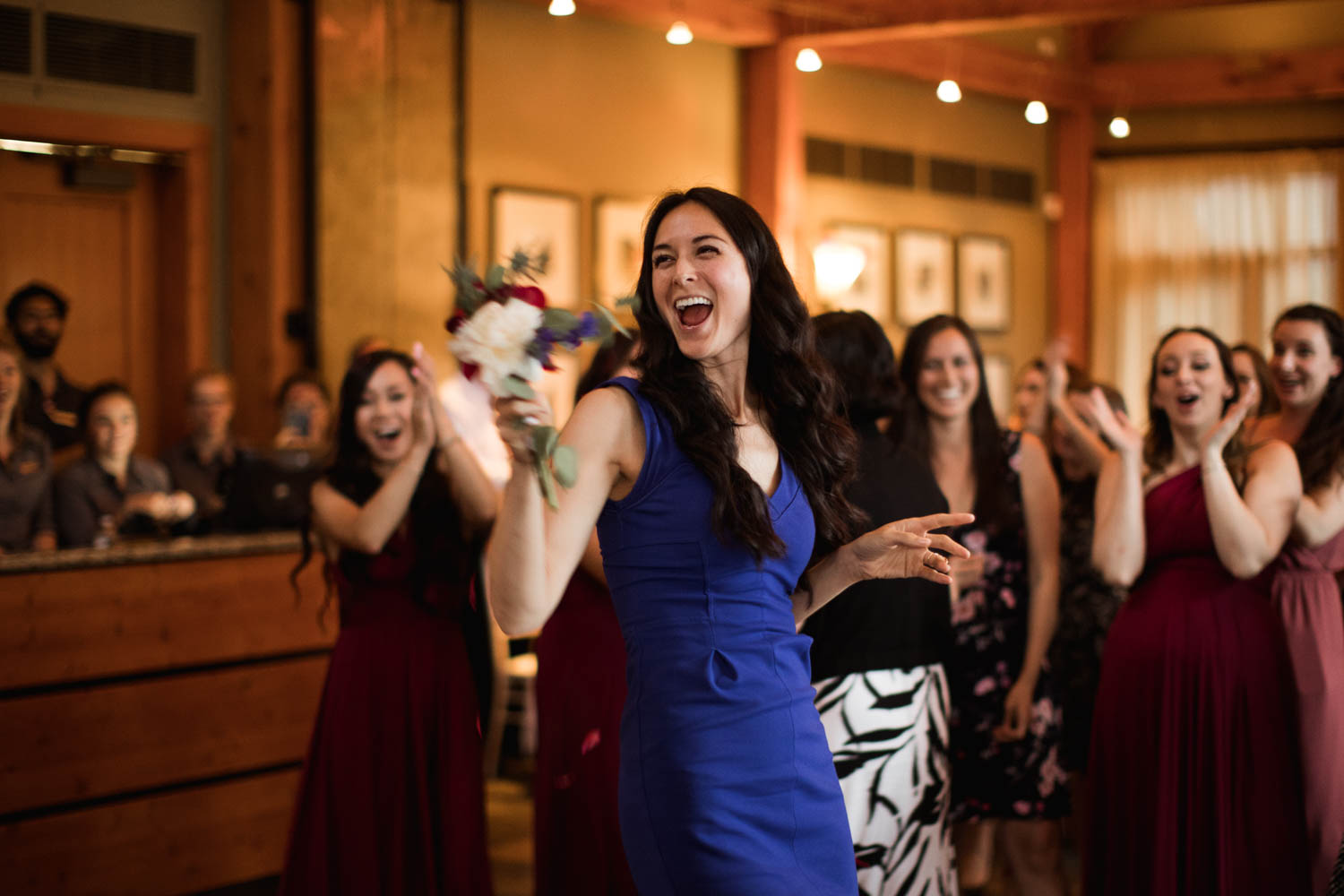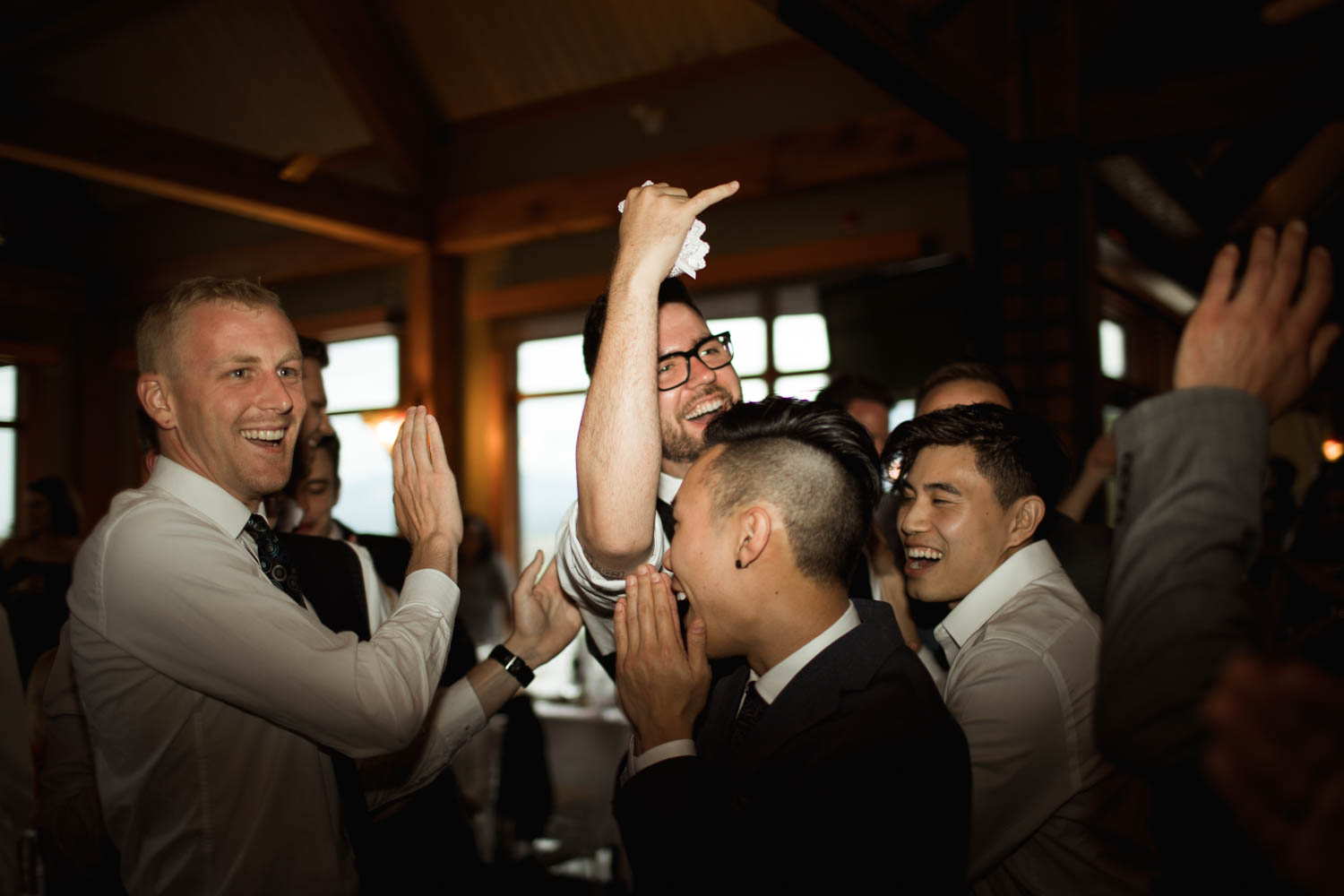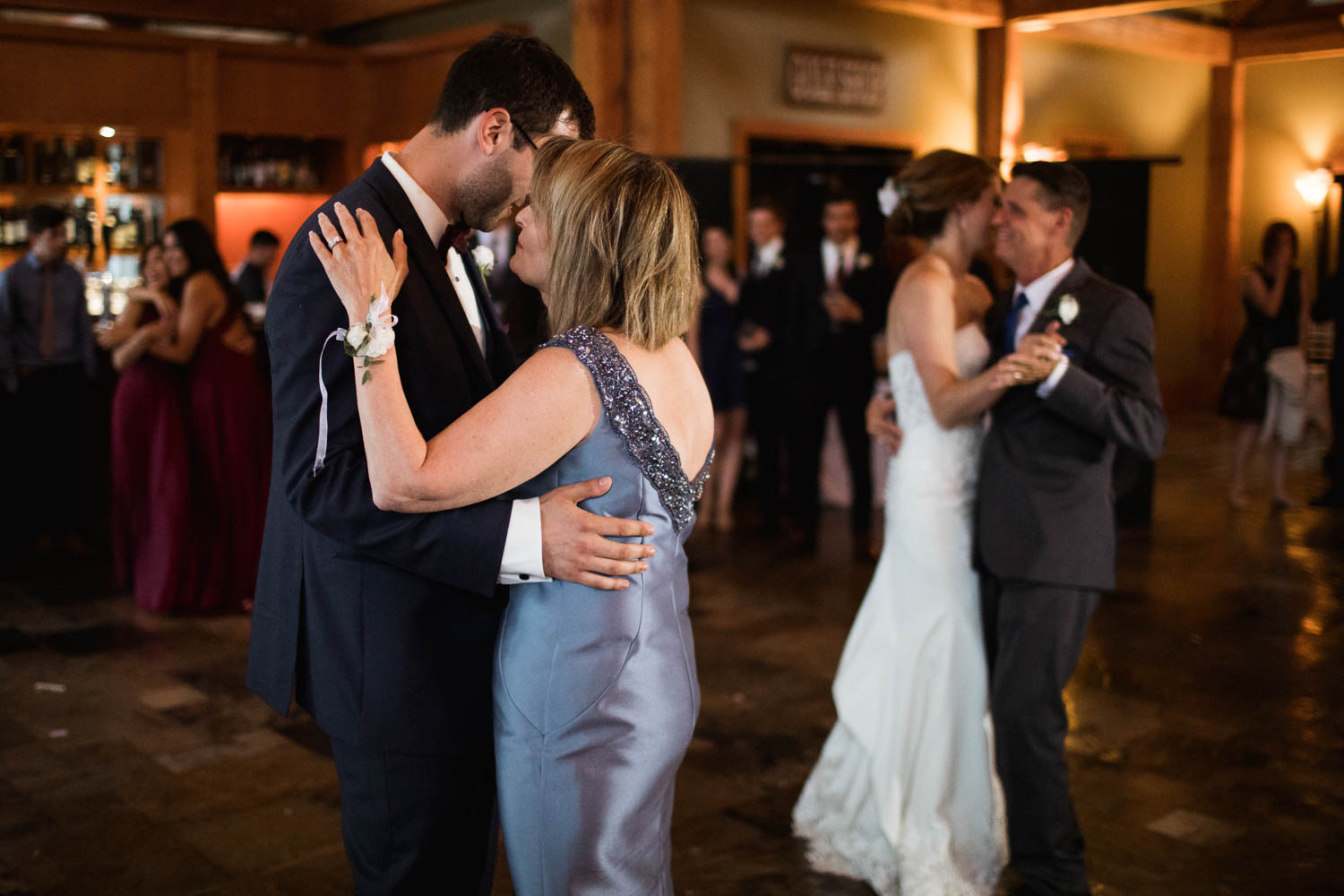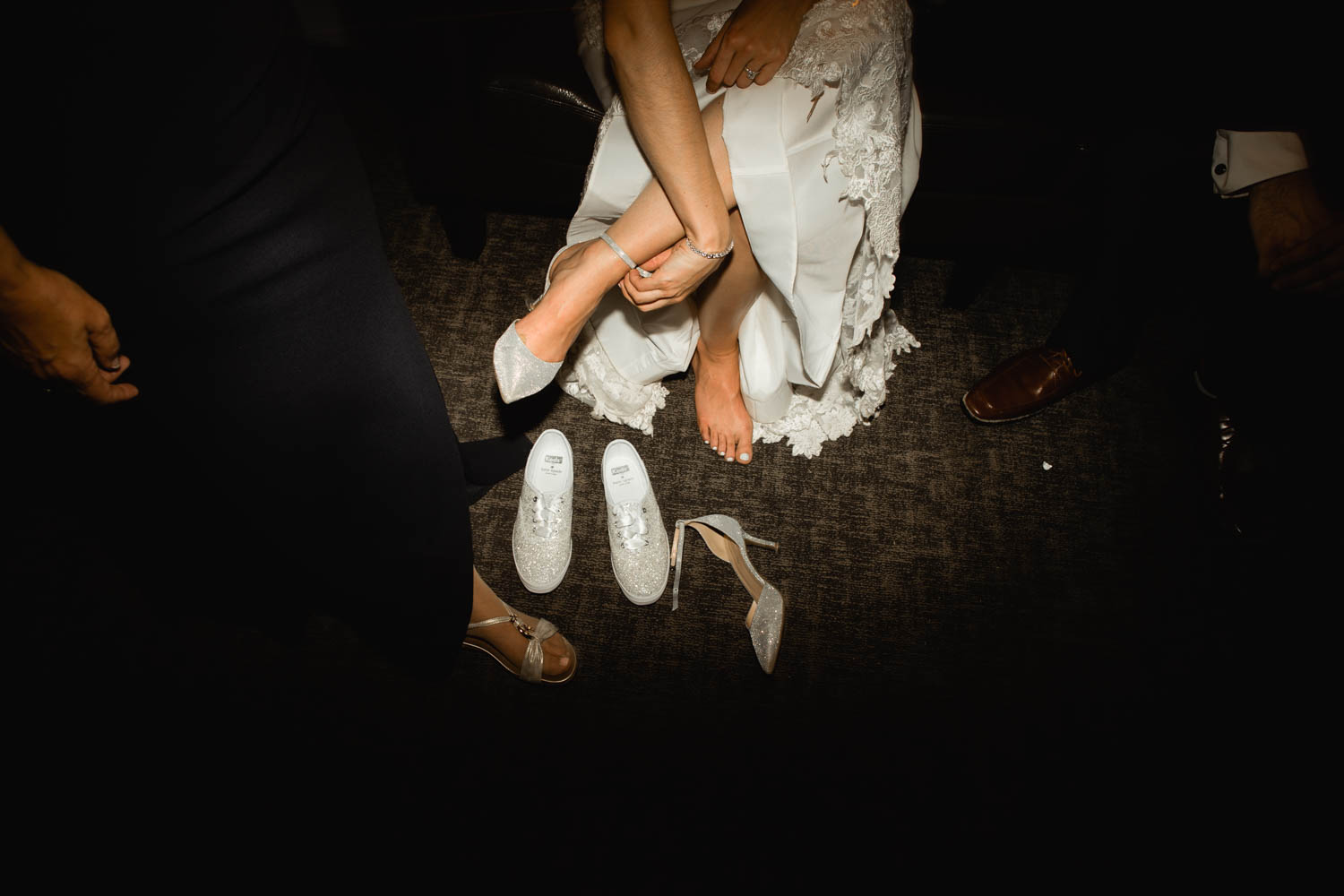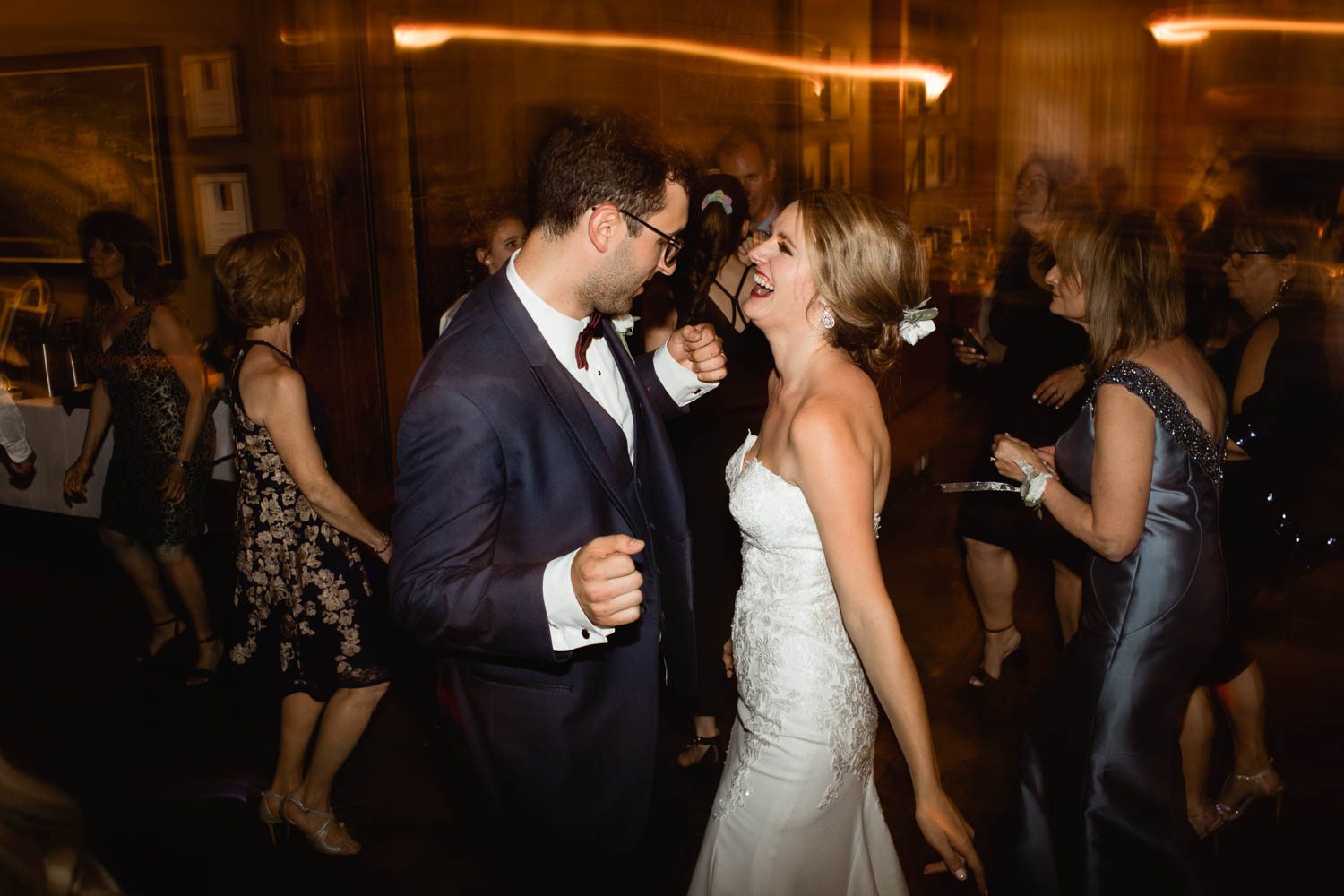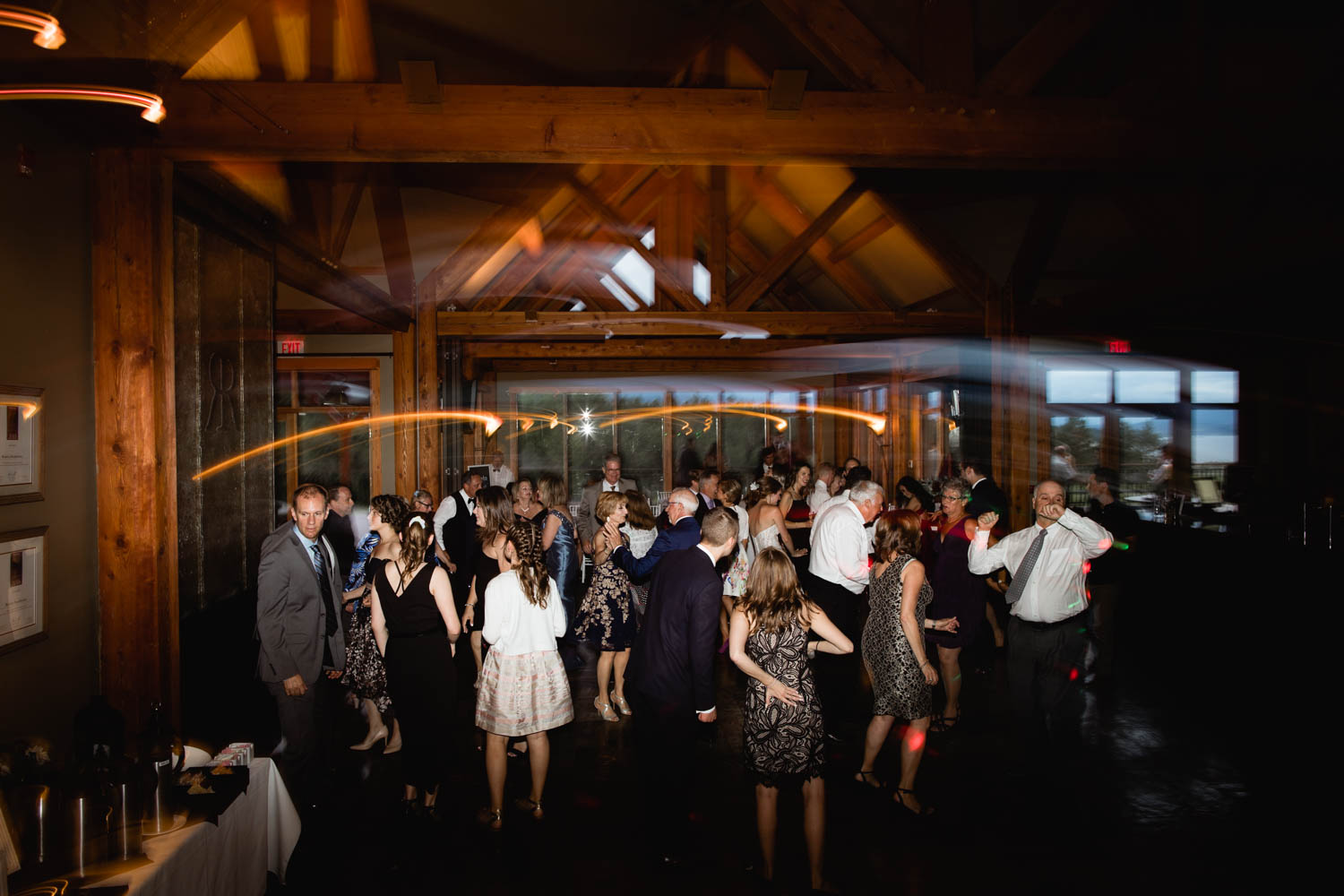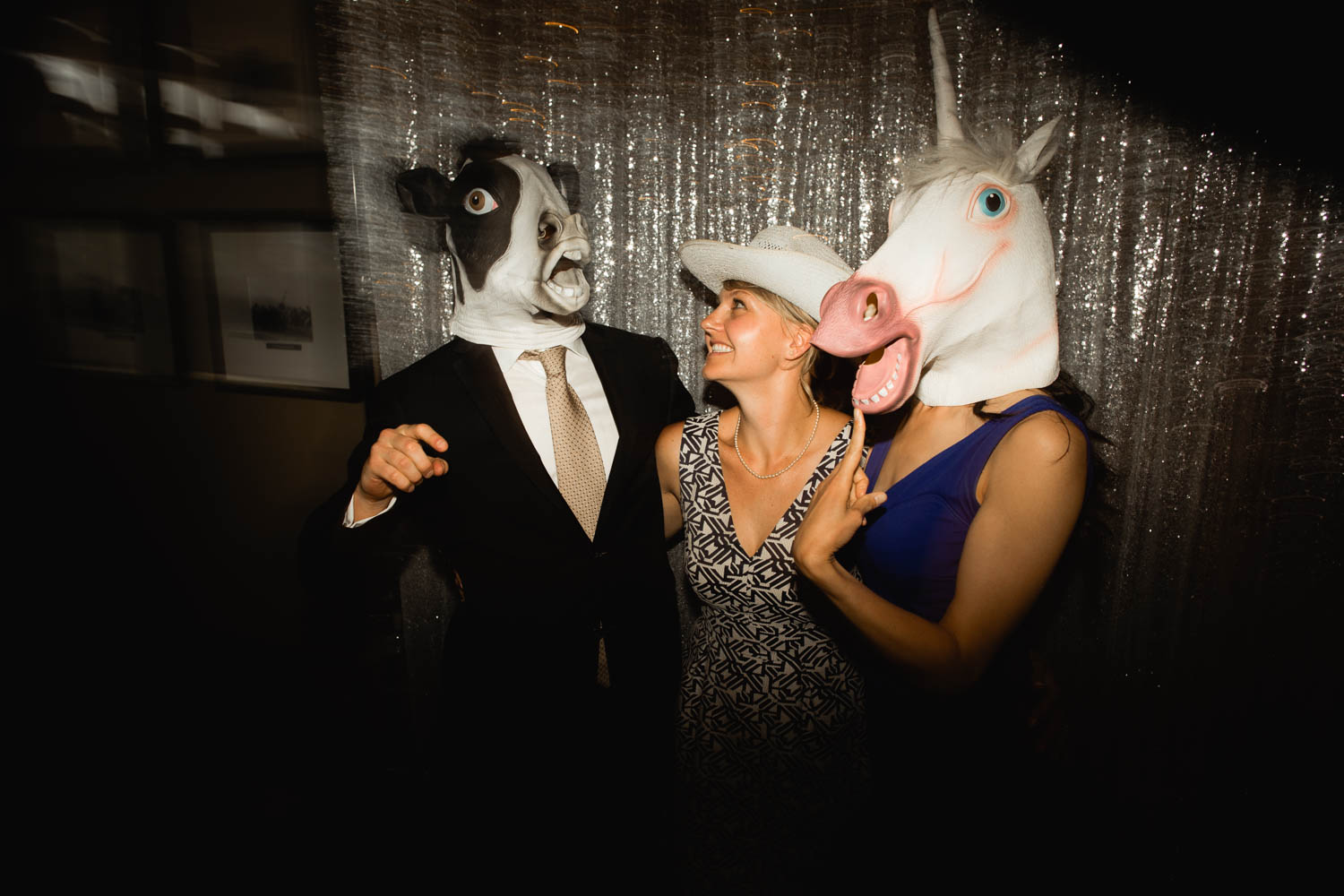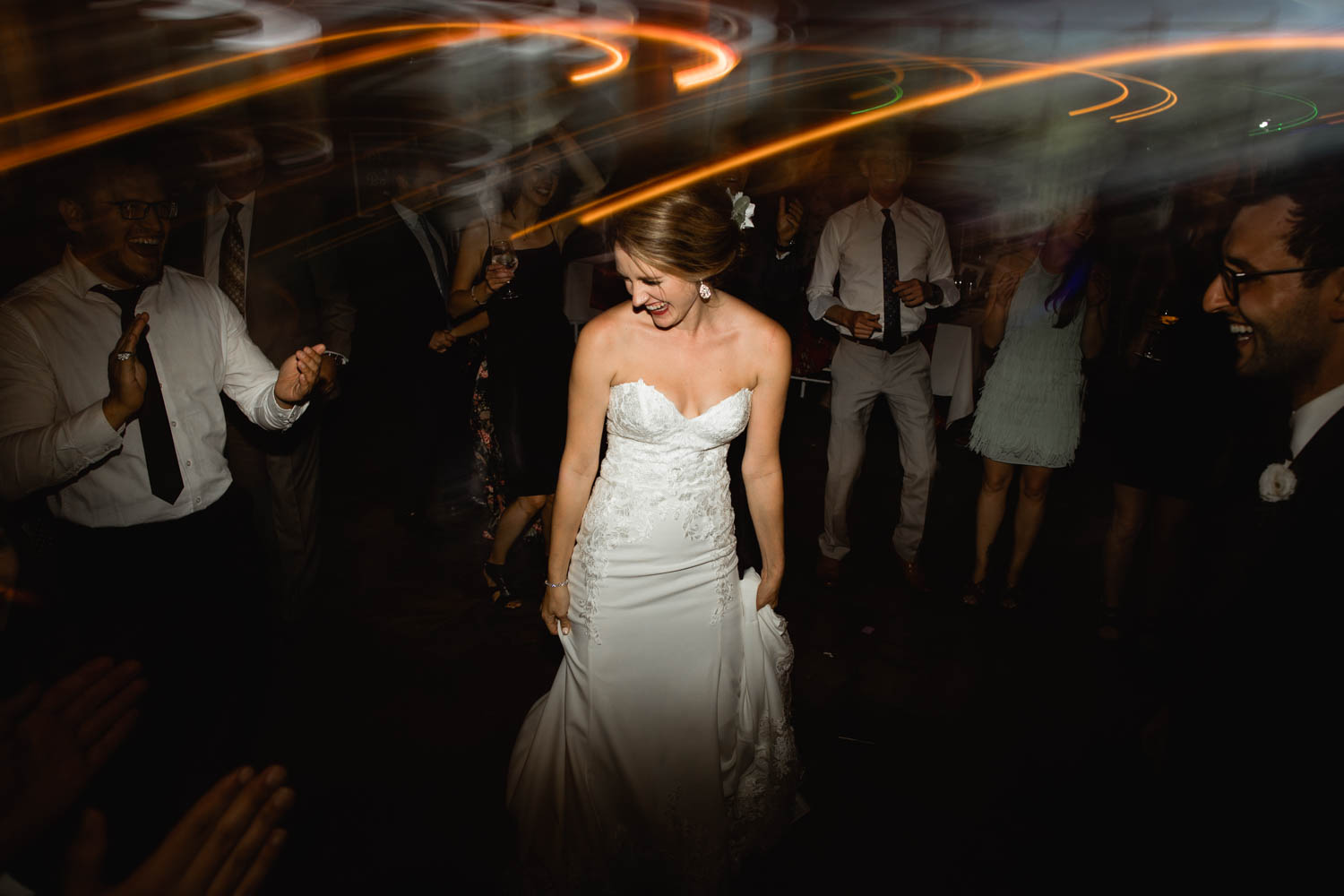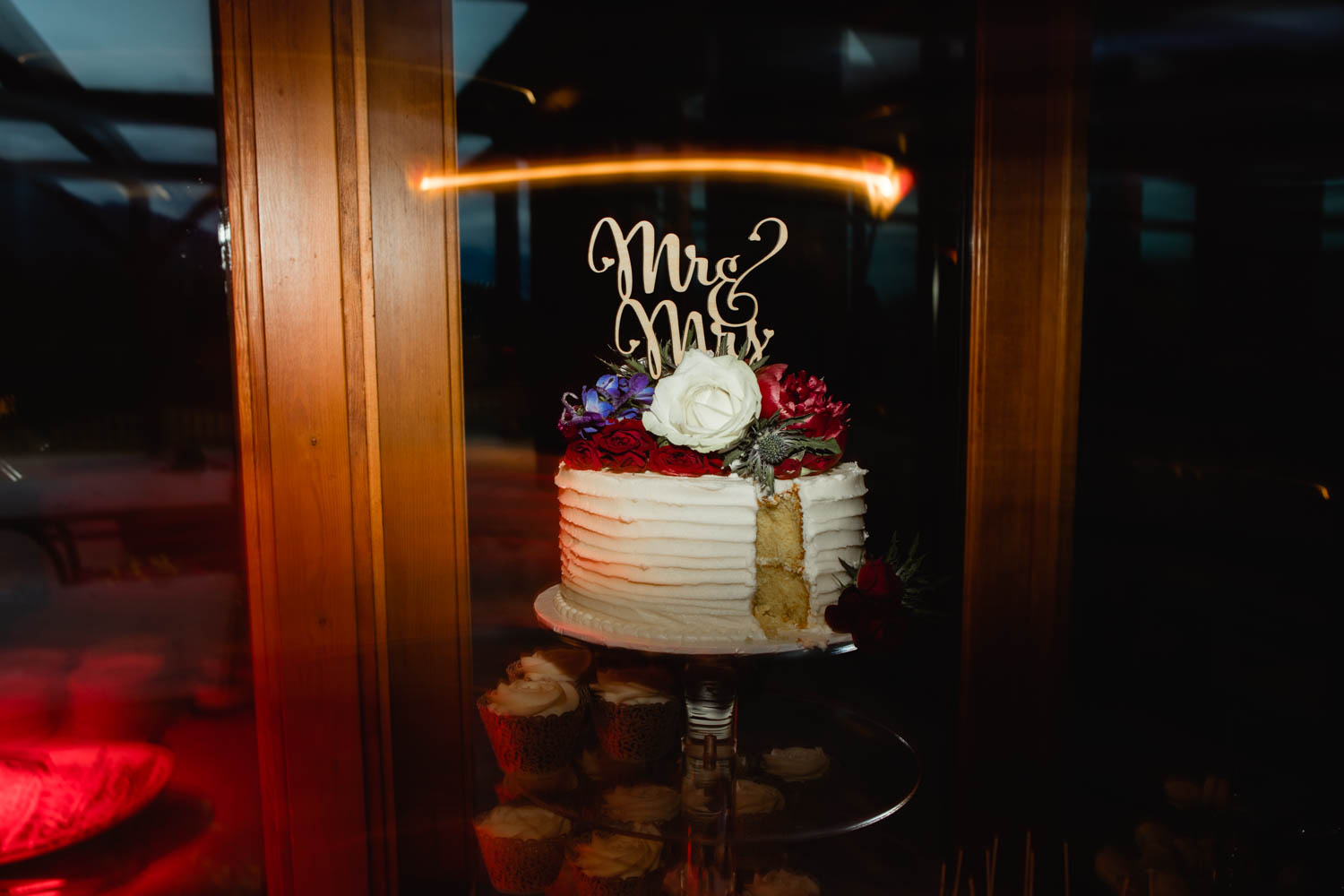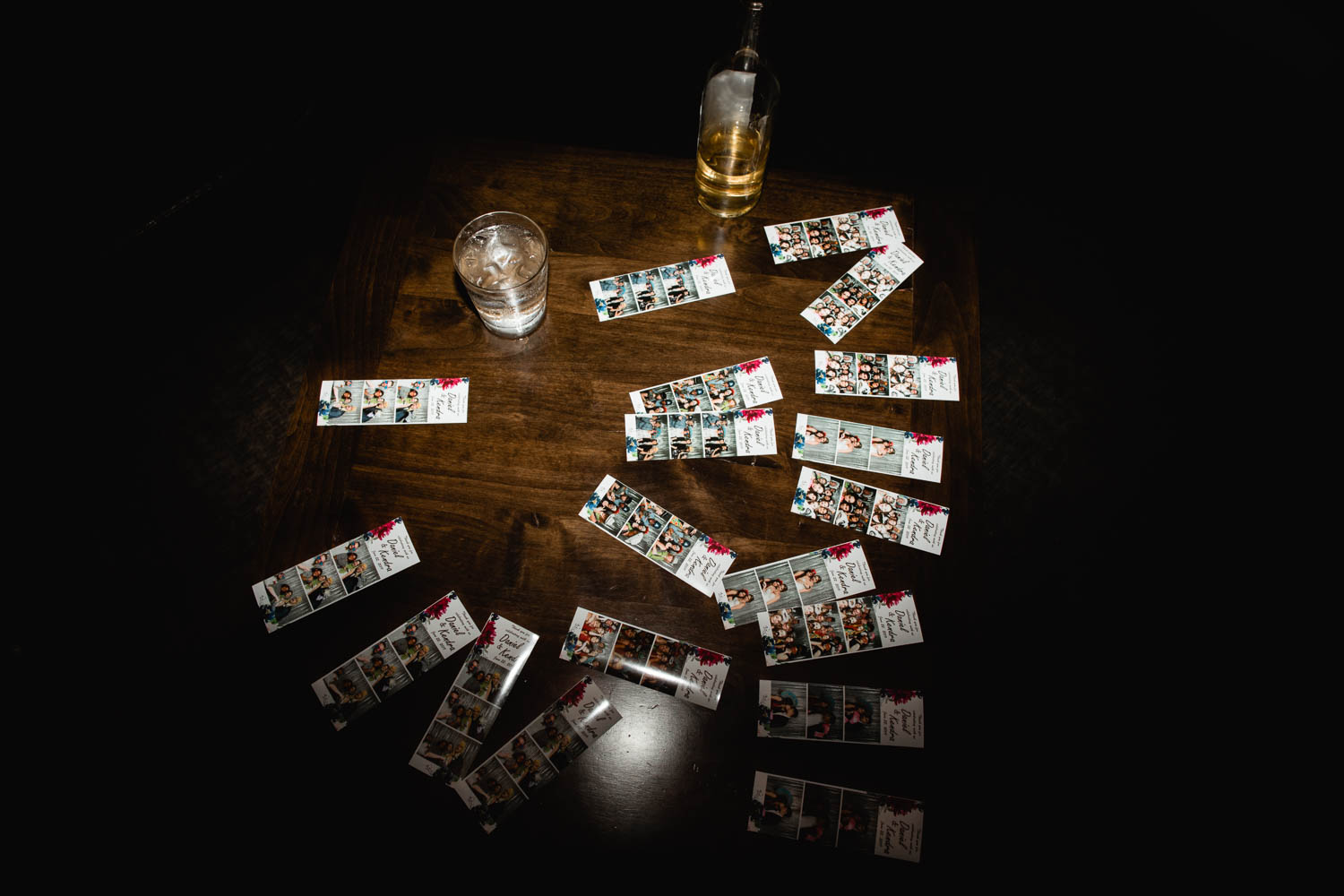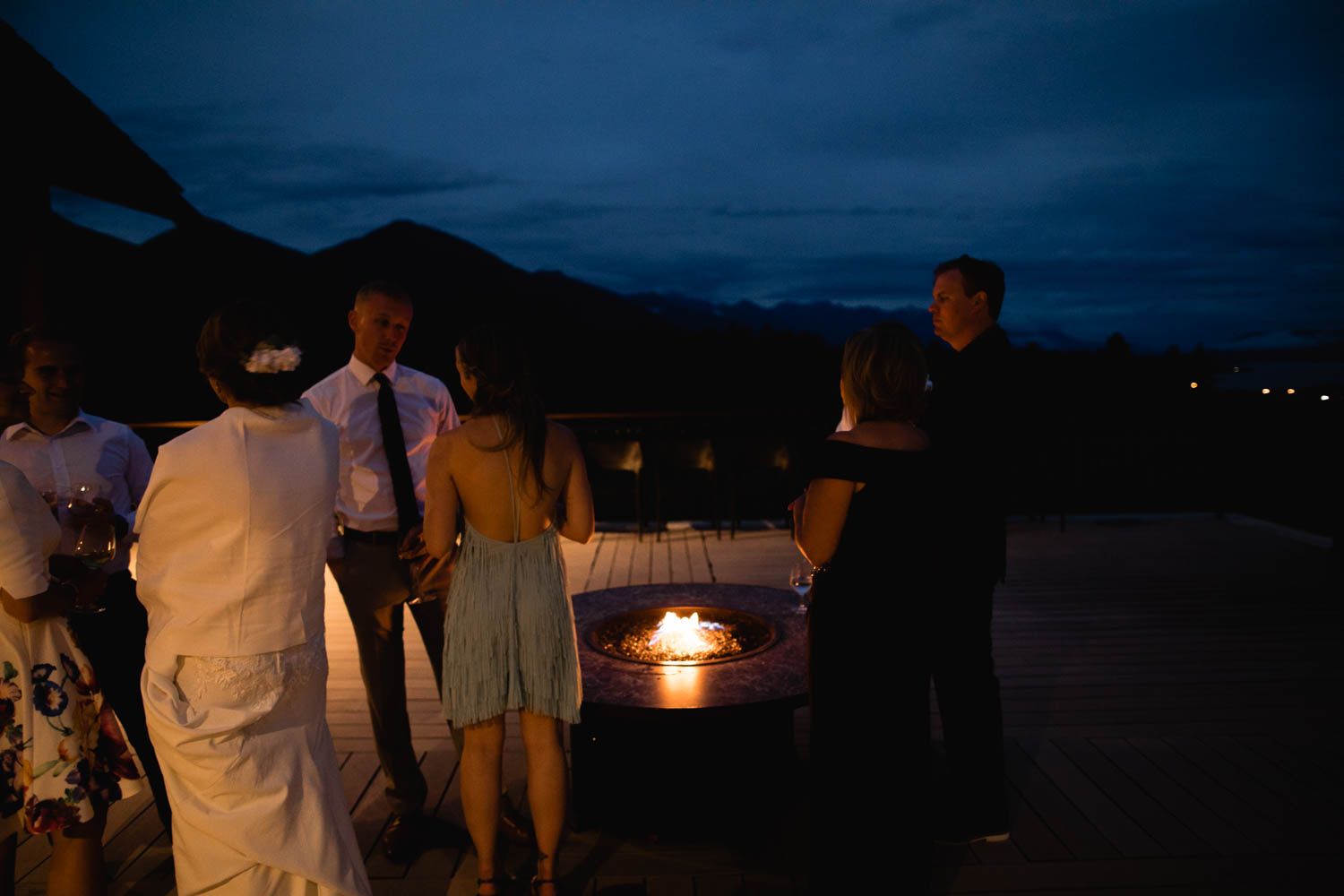 Vendors
Venue: Eagle Ranch Resort, Invermere
Decoration Coordinator: Janice Dallaire
Cake: Fun Cakes by Diane
Officiant: Laura Hermakin
Videographer: Justin James Productions
Outdoor Chairs: MB7 rentals
Florist: Philip Chong Flower Bar
Photobooth: Creative Crossings
Indoor Chairs: Glow Décor Rentals
Hair/ Make up: Viva Hair Salon
Wedding Rings: Alberta Diamond Exchange
DJ: Dustin Murray
Getting Ready Location: Copper Point Resort
Other Stories Similar to this Eagle Ranch Resort Wedding:
Heather and Devon – Brady Creek Ranch
Teslyn and Matt – Fairmont Hot Springs Wedding