Canmore Wedding Photographers
Lil and Tory
Canmore Rundleview Park Wedding
This Canmore Rundleview Park Wedding was so beautiful to be a part of. September is always an interesting month in the Rockies here in Canada. It can feel like summer one day and winter the next. Lil and Tory planned their day on the third weekend in September as they had always remembered it to be beautiful weather but this way was a little different. There was a snowfall warning on for some areas of Southern Alberta over the weekend so we were all prepared for it to be a little chilly. When they were first planning their day, Tory wanted a winter wedding and Lil wanted a Fall wedding. I'm sure you can see from the photos that they were lucky and got both!
Their Story
When we first met Lil and Tory we found out we had a lot in common. She is from Australia, he is from Canada and they both met in the mountains, fell in love with each other and the lifestyle and made it their home. Now they both live in Canmore, Alberta and wanted to have their wedding there and invite all of their friends and family from around the country and the world to celebrate with them in the mountains. From start to finish you can see that these two planned their day around their guests. 
Getting Ready
Lil started the day with her mum and sister at
Jackie Elliott Salon
. One of Lil's friends is the lovely owner and opened up her doors for them to get ready there. While the girls were getting pretty, the guys were down the road at The Malcom drinking beers in the hot tub. When everyone was ready and dressed, we went out with Lil and Tory for their first look my the river. We were lucky to see the sun come out and the mountains drifted in and out of view behind them and we watched the snow storms blow through. 
Four seasons in one day in the Rocky Mountains
When they found out about the potential snowy weather coming their way they went out and bought a shelter for their ceremony. Everyone was rugged up in coats, mitts and boots but it didn't stop them from having a good time. They had even set up a bar in the park so everyone had a drink in celebration. Rundleview Park looked amazing with all of the trees burning orange and yellow. As Lil and Tory walked towards us in the snow everyone cheered! Their ceremony was full of laughter and tears and we all braved the cold afterwards and had a drink before heading to their reception at the Miners' Hall in Canmore. We all watched the heavy snow fall from the windows and reflected on how beautiful the first snow fall of the year is. We had such a lovely time getting to know these two and we wish them all the best in their happy long lived together in the mountains!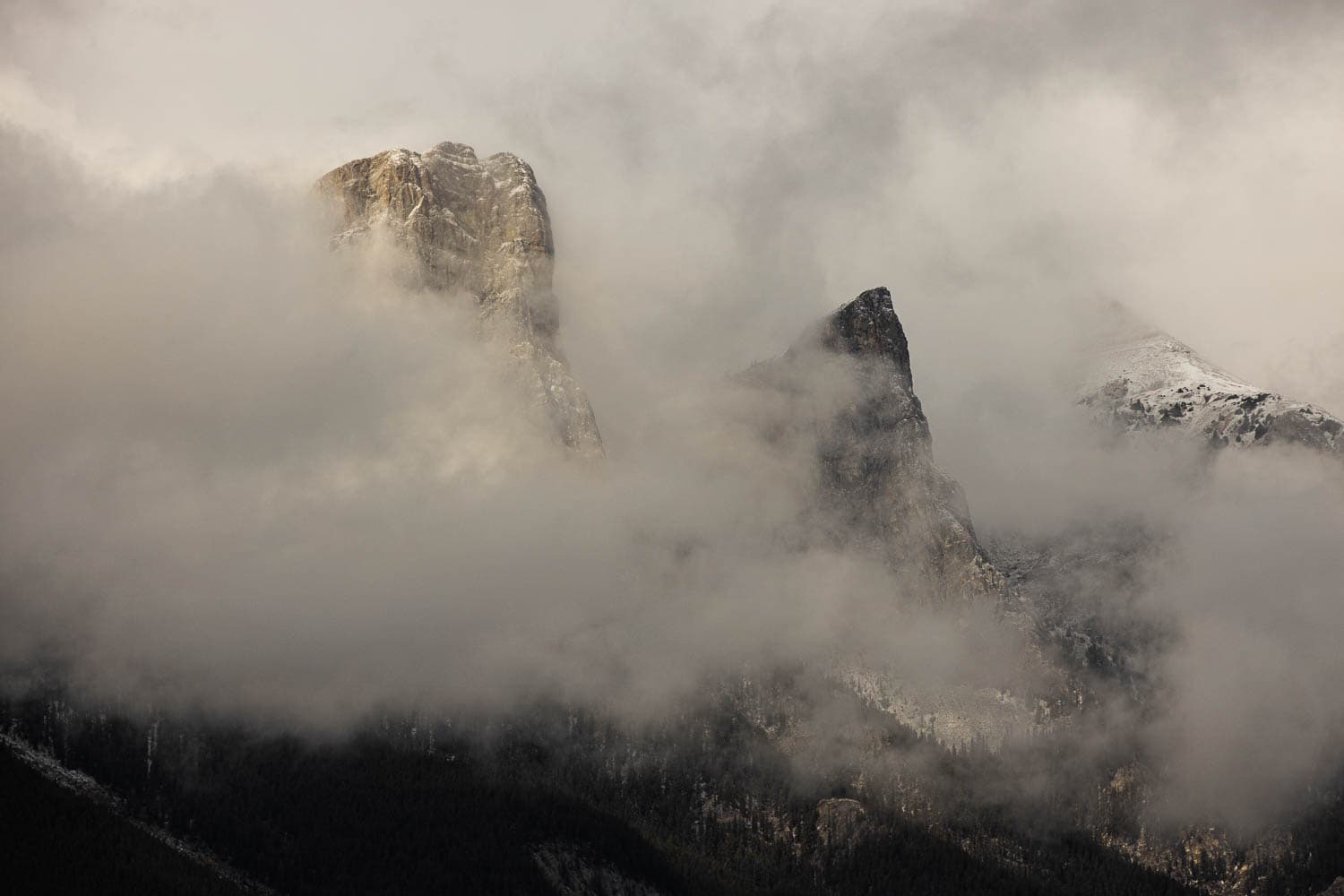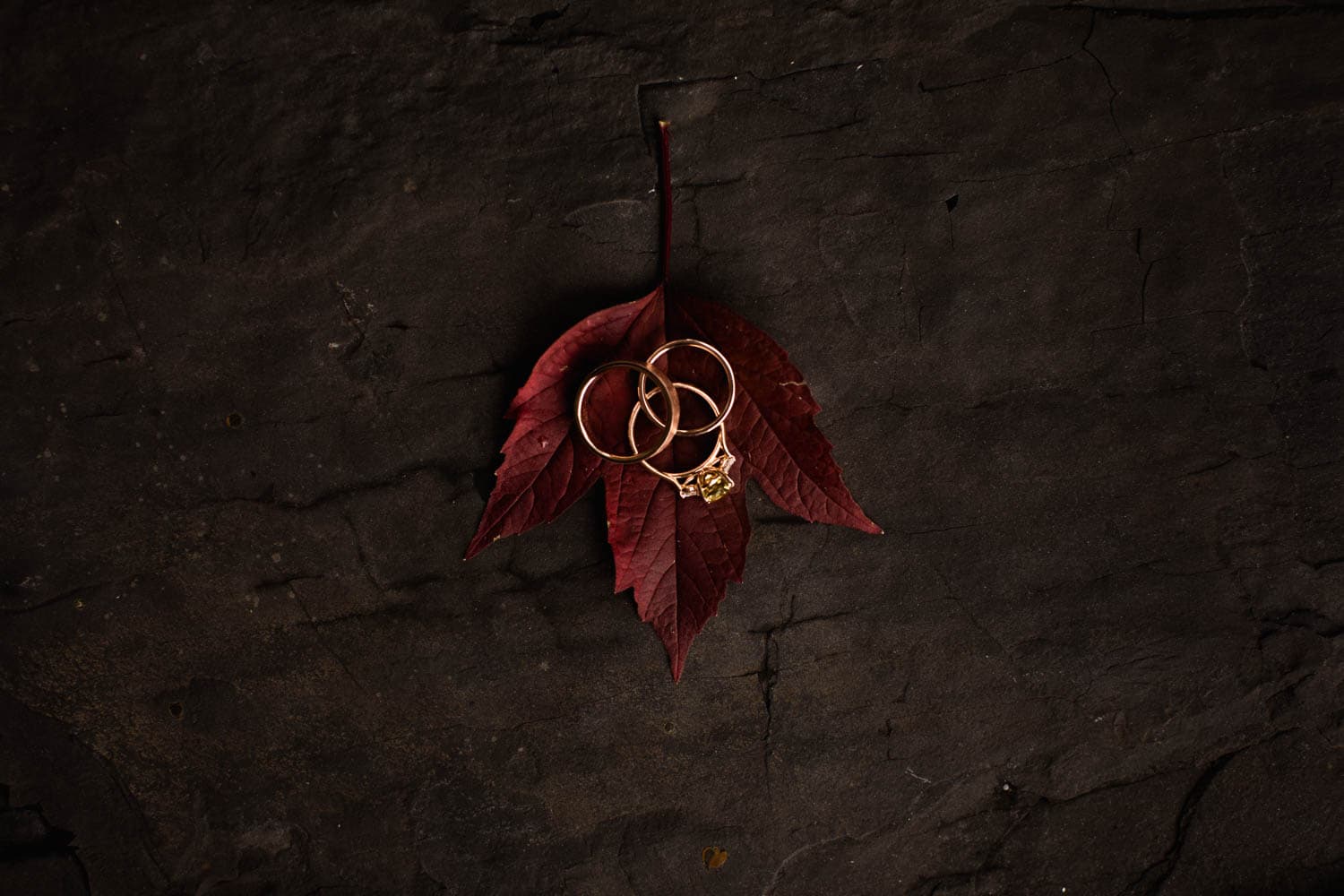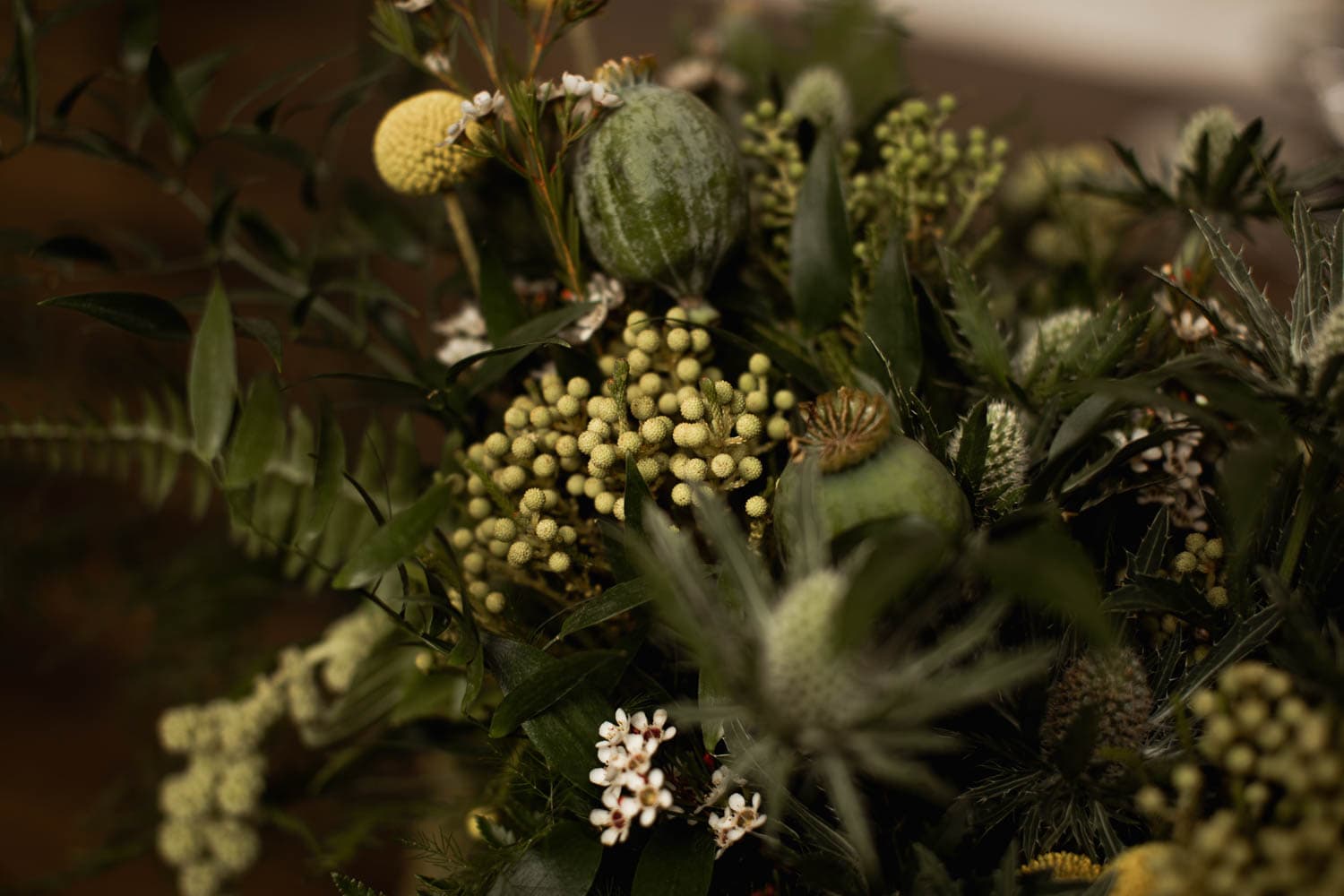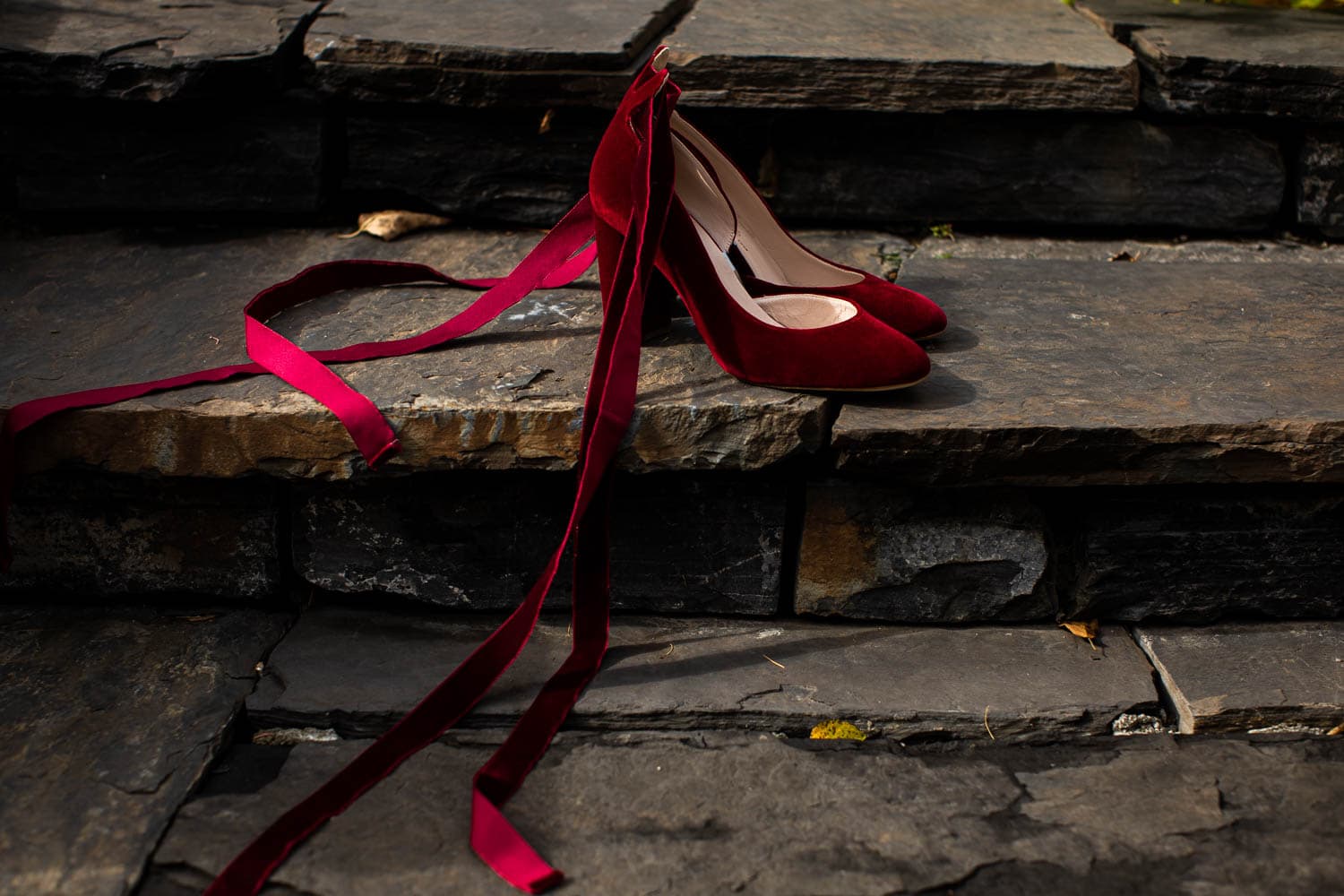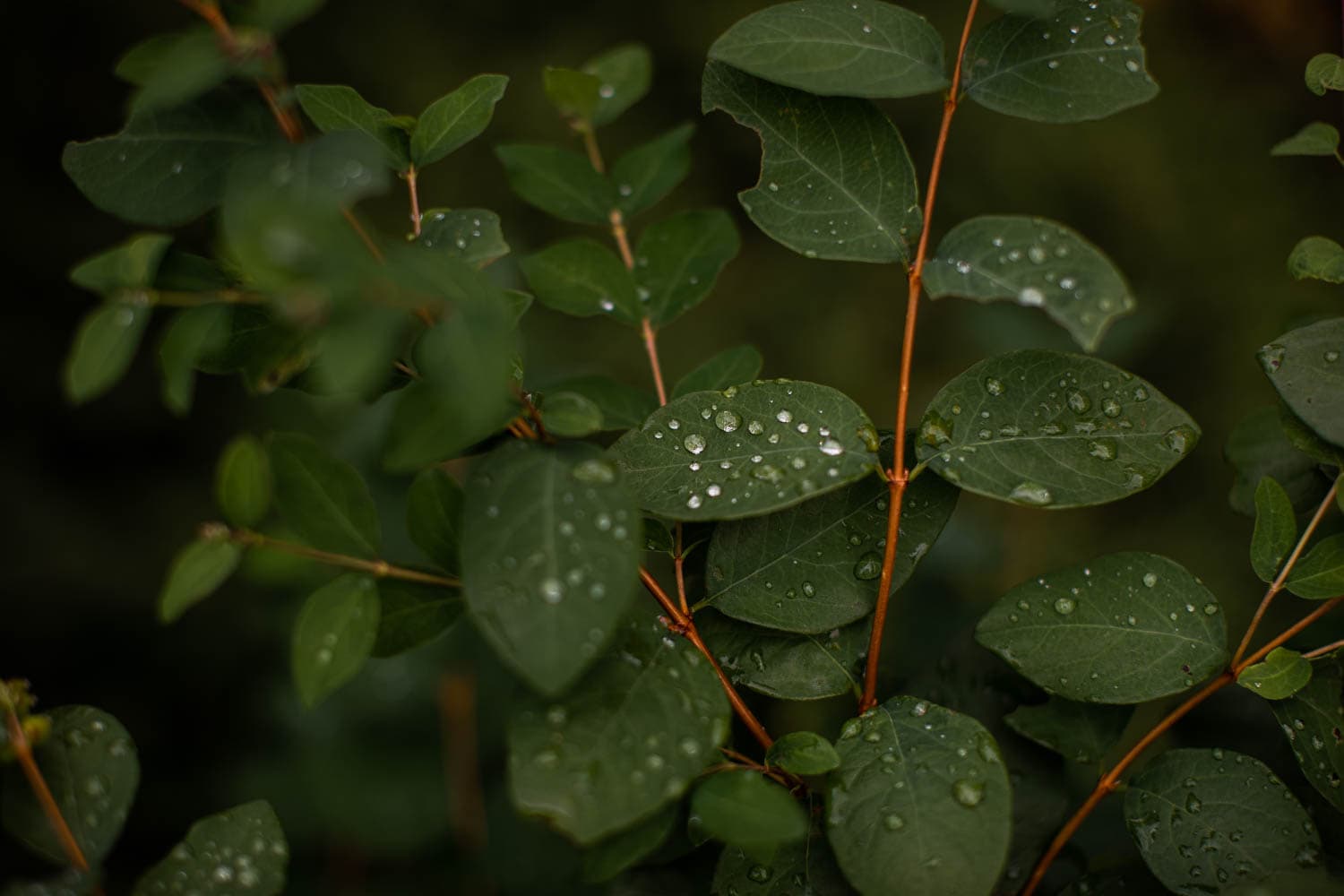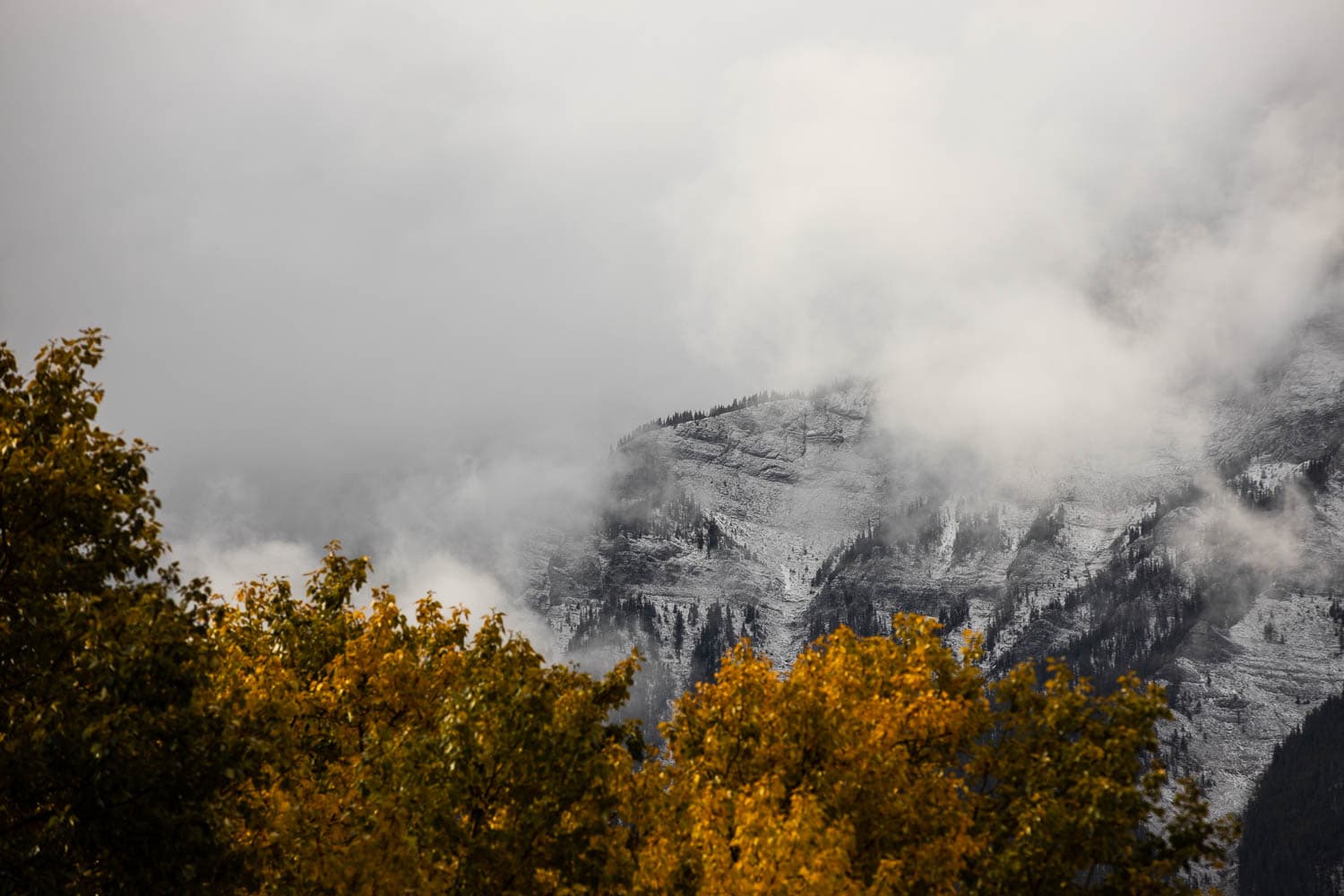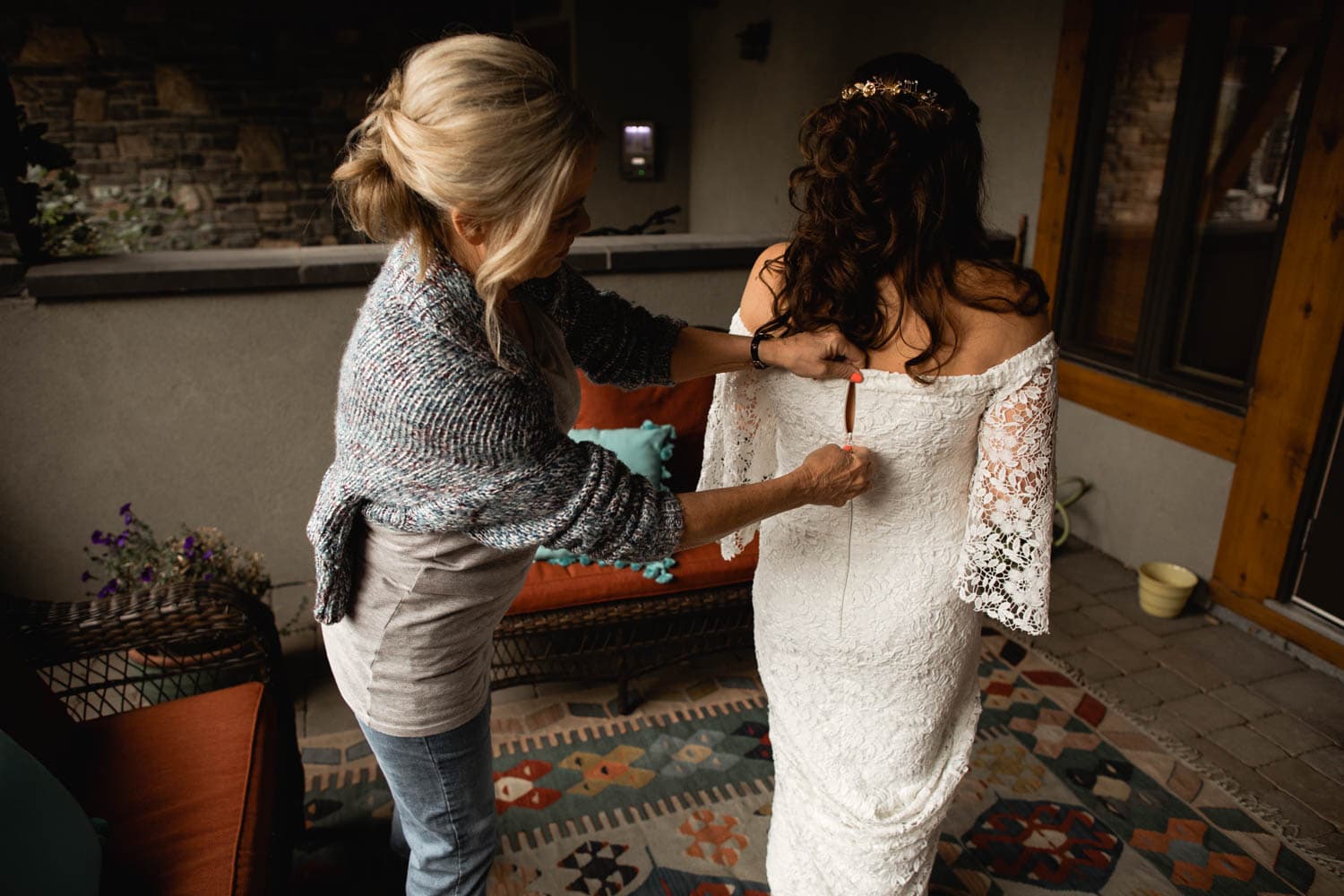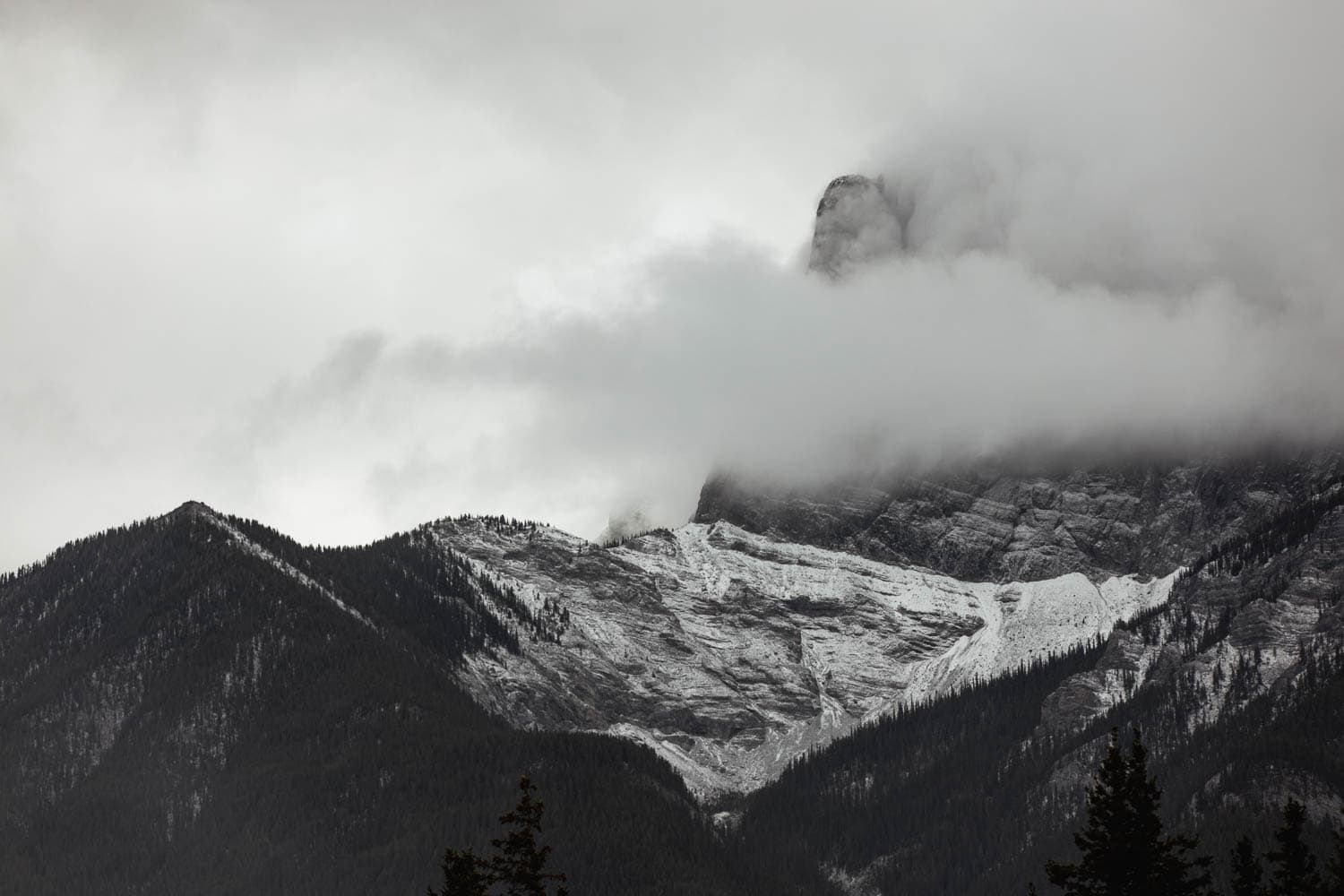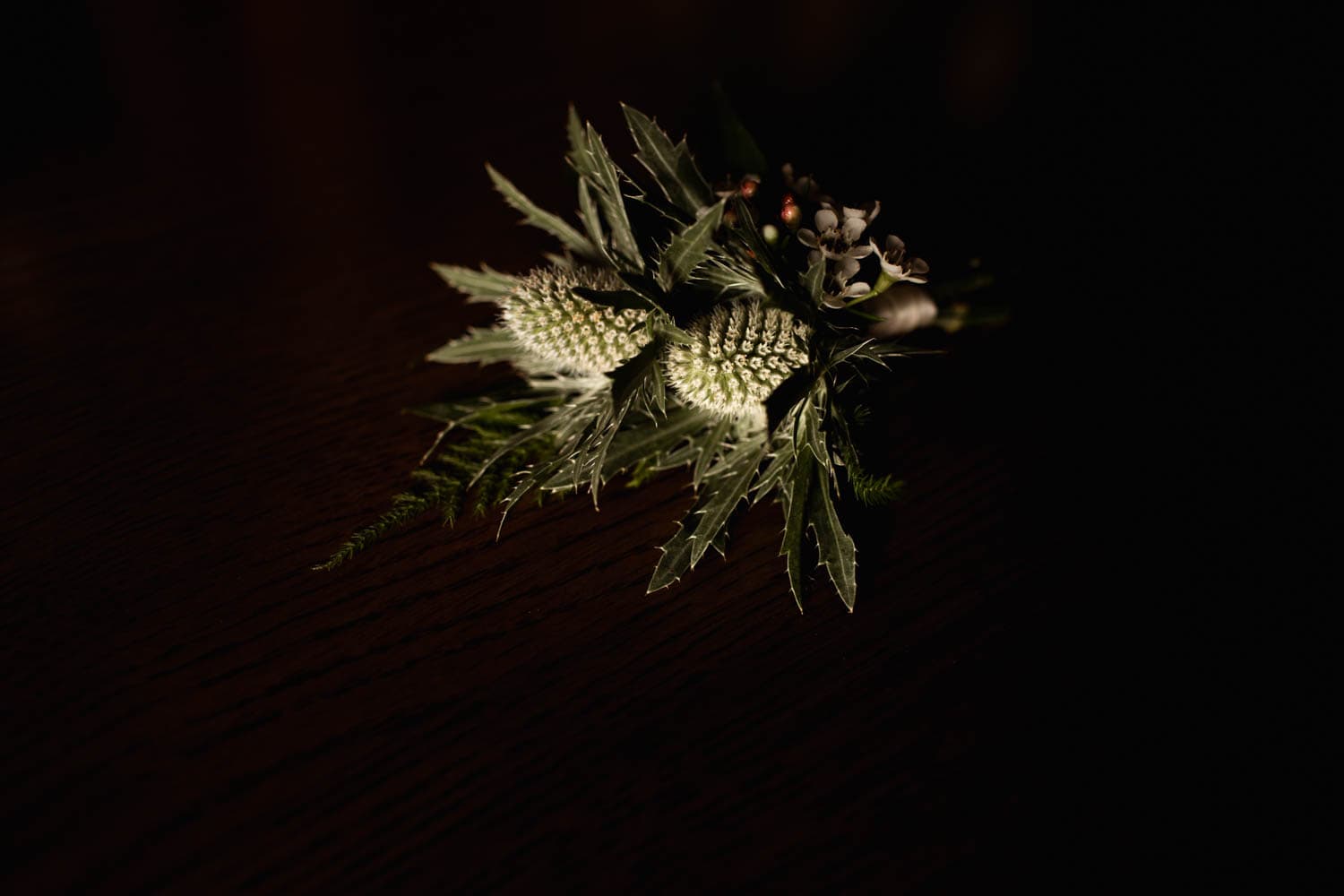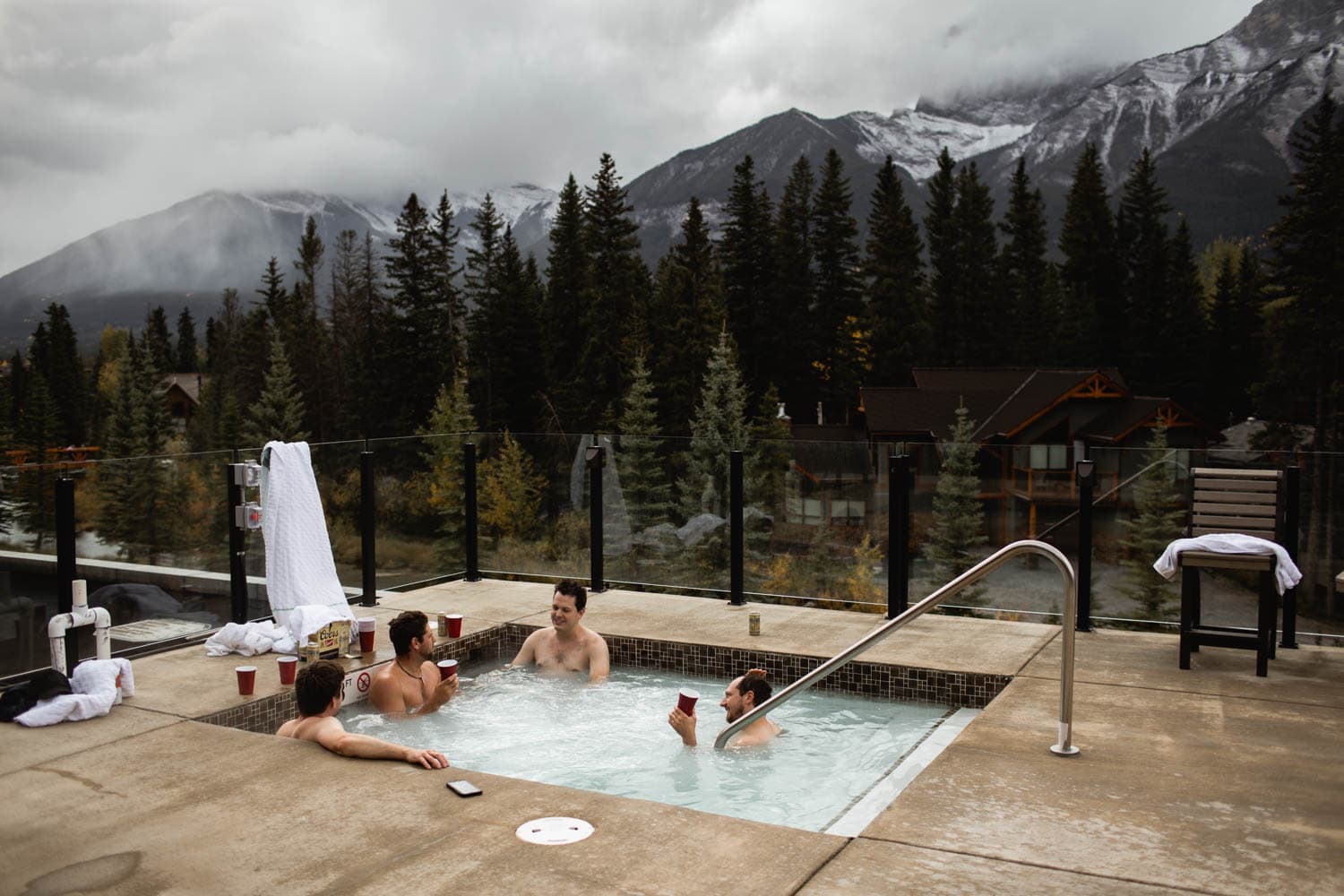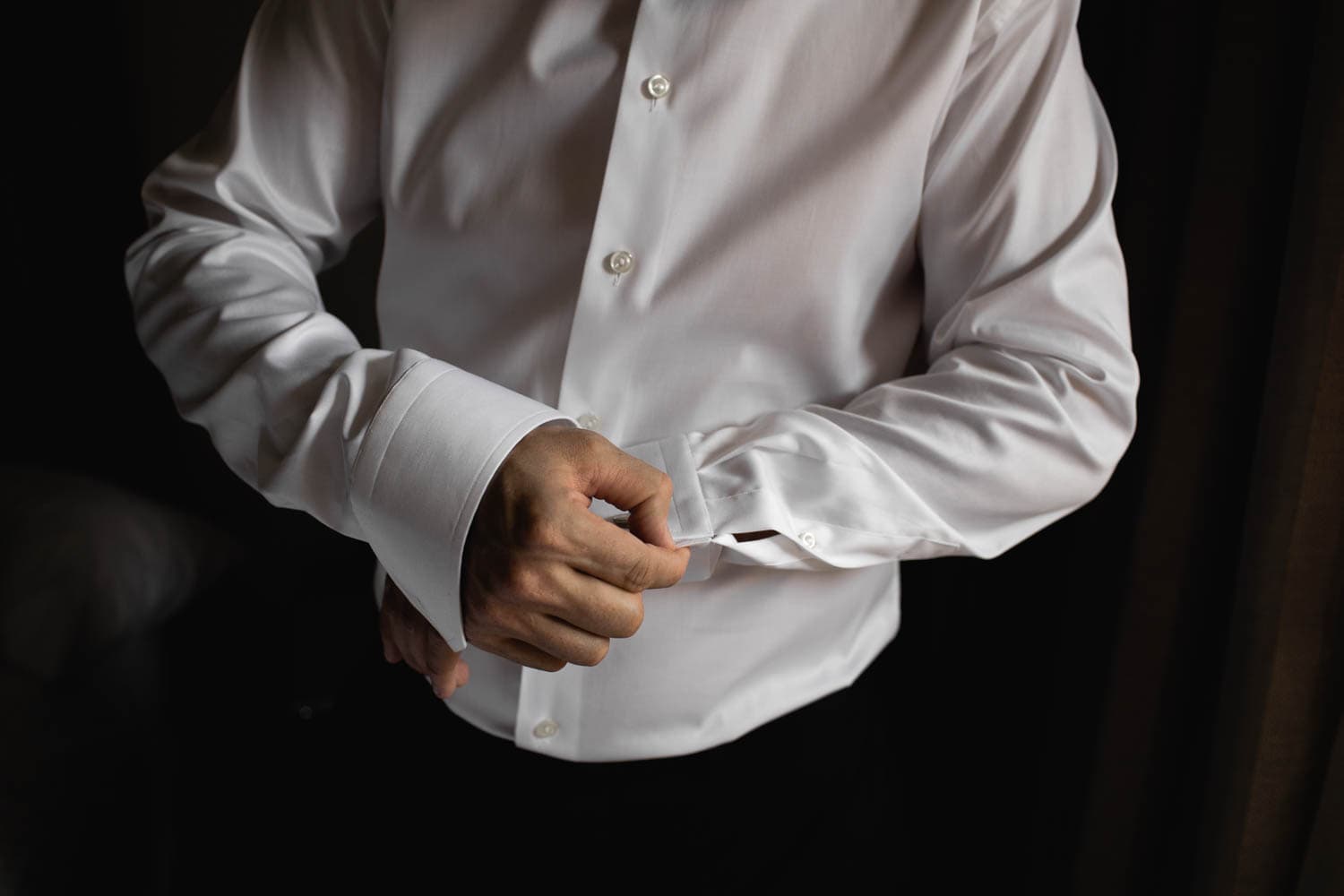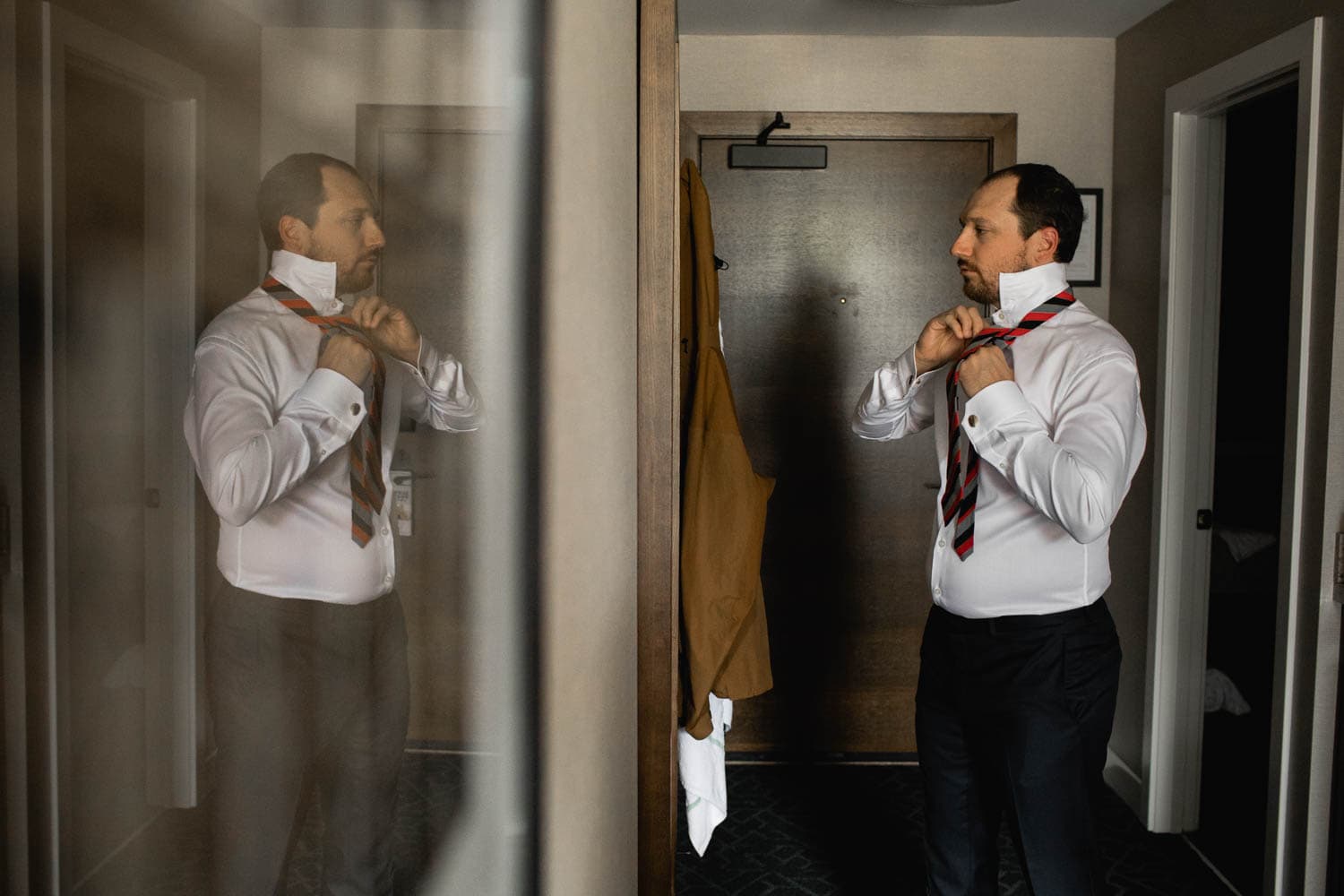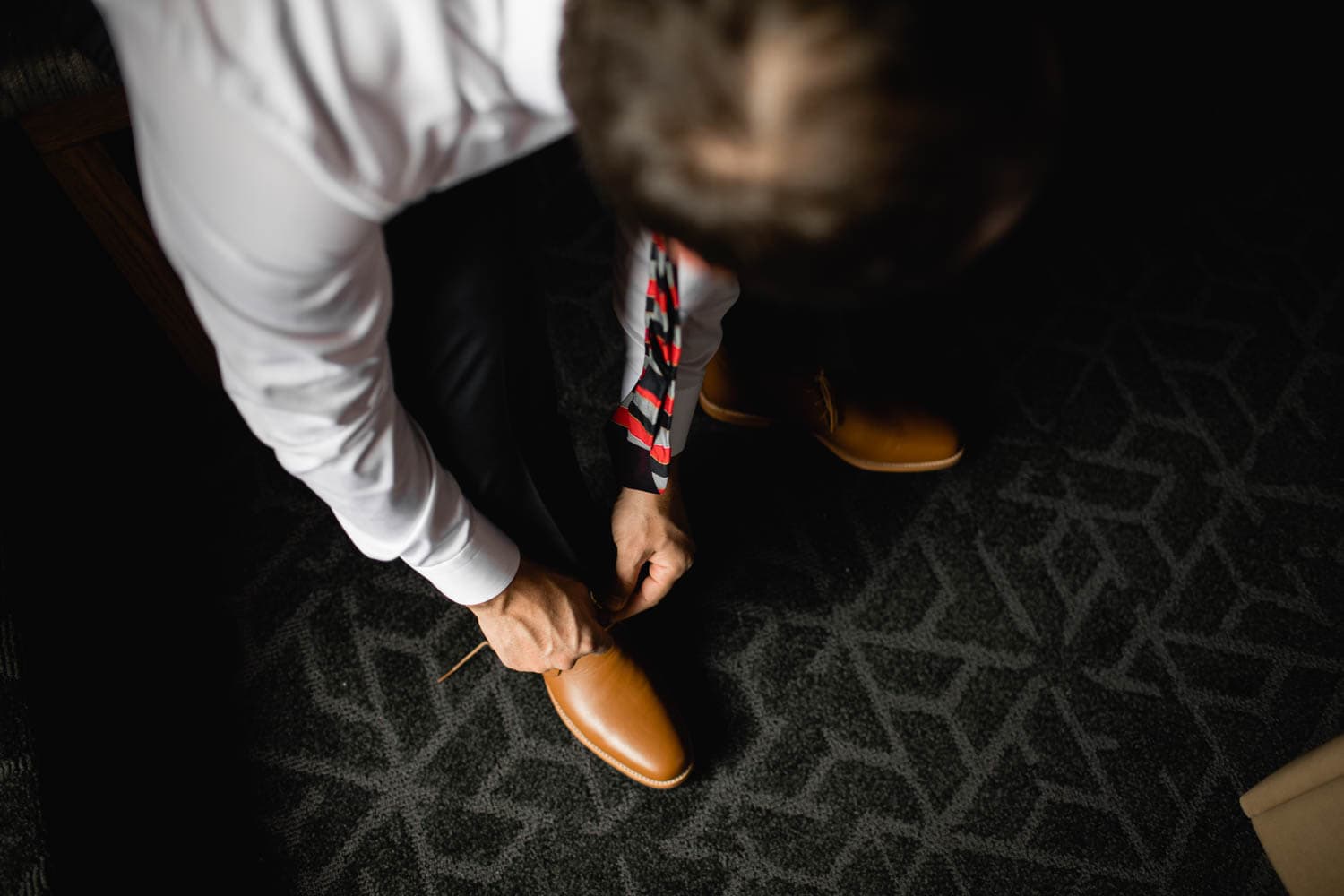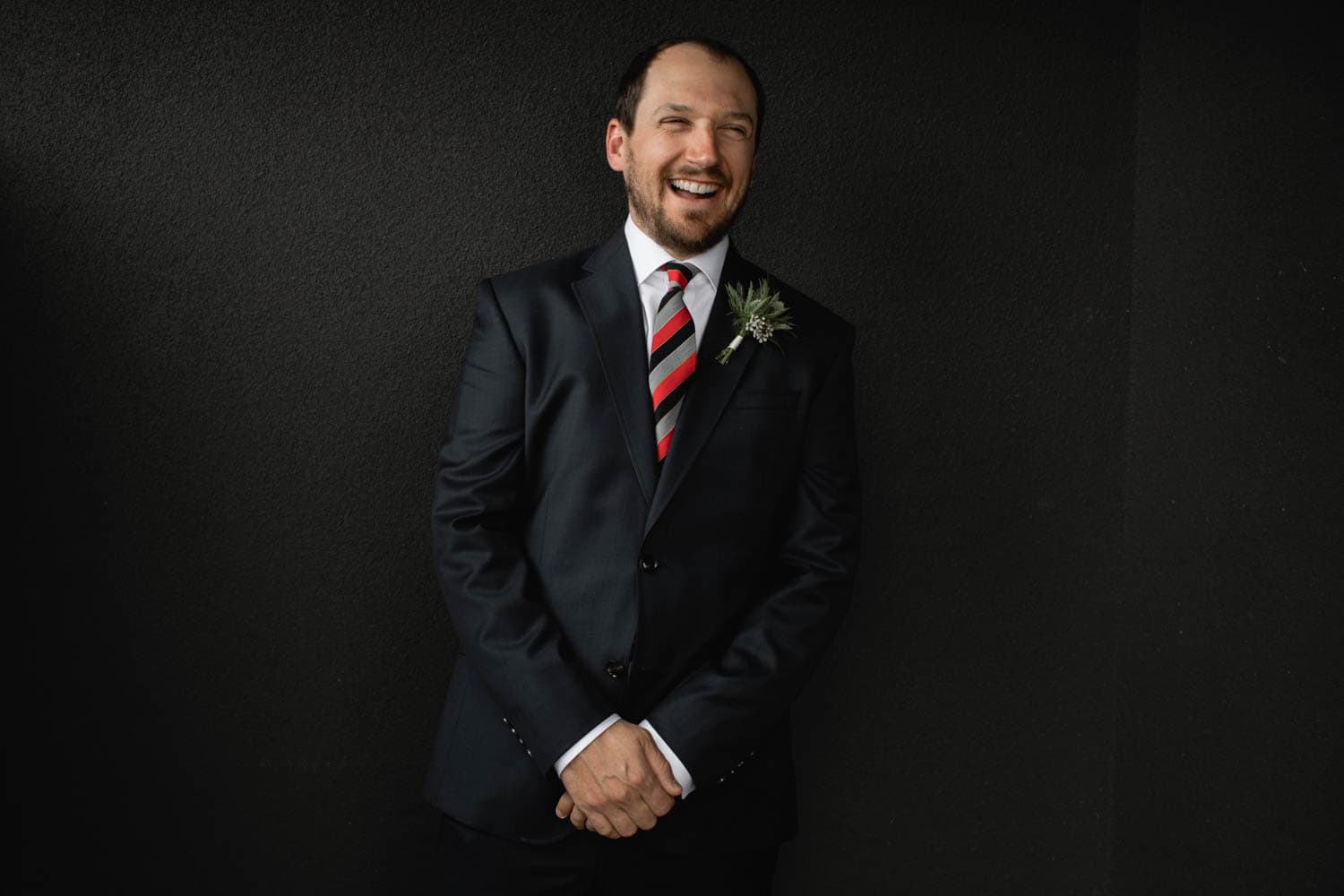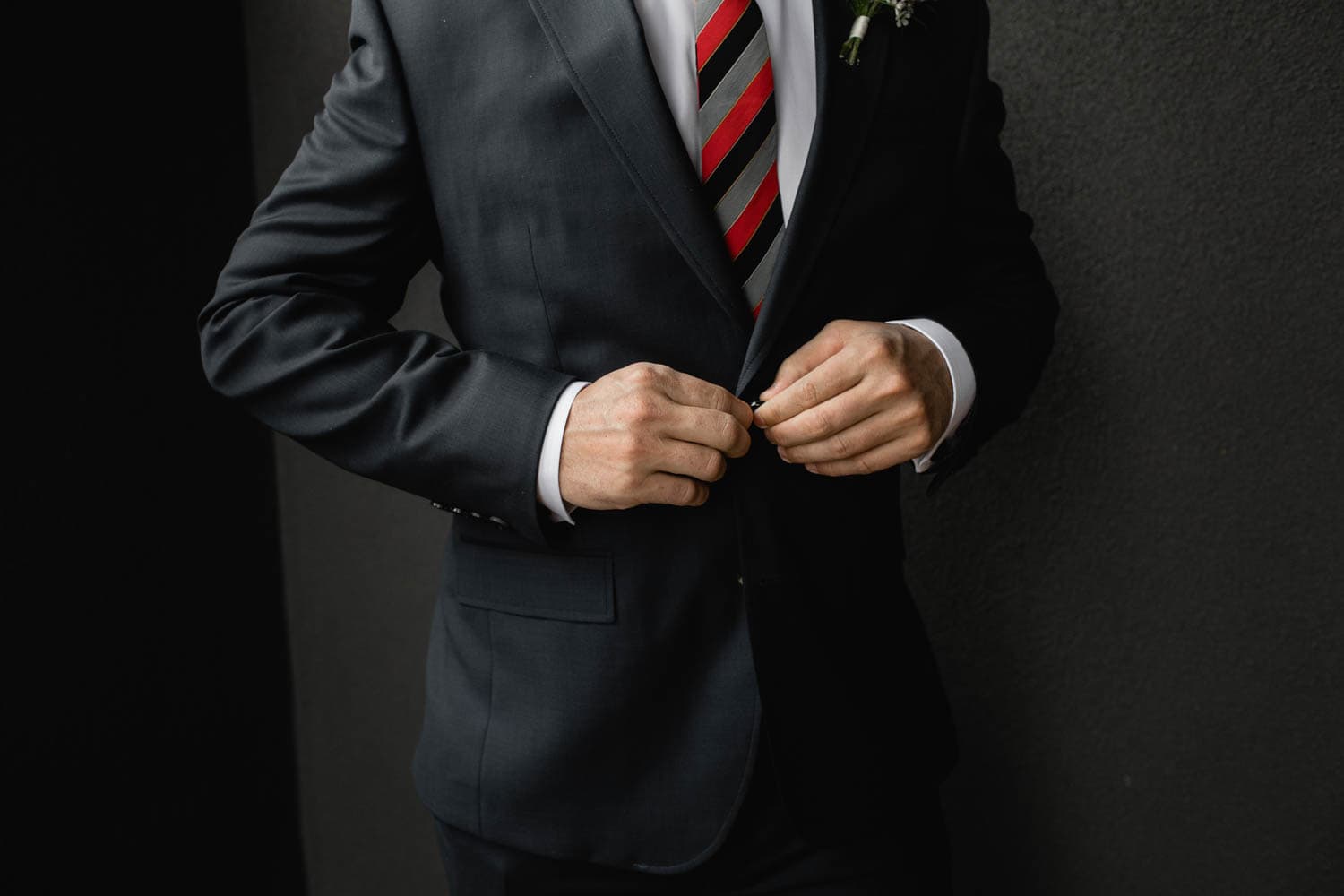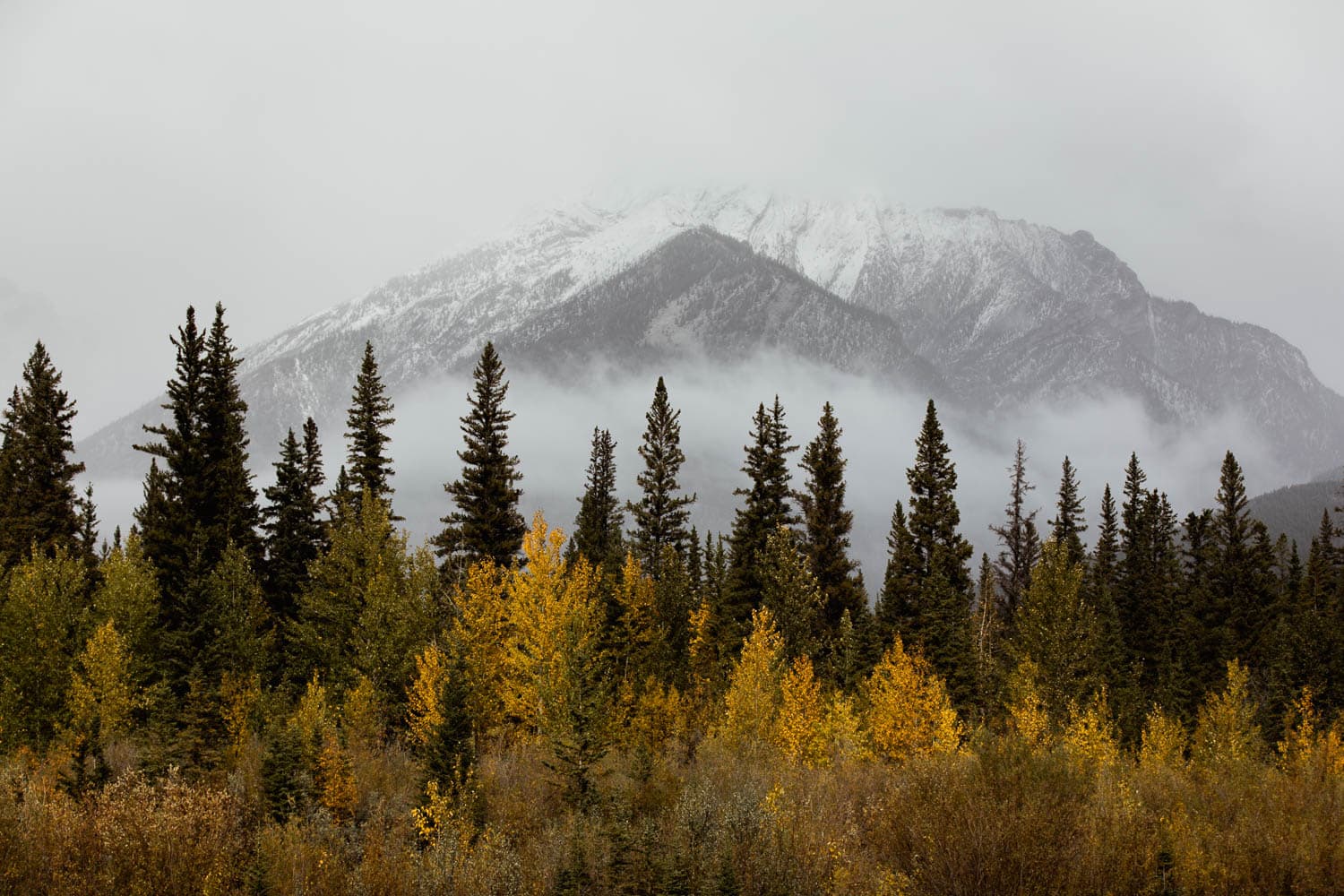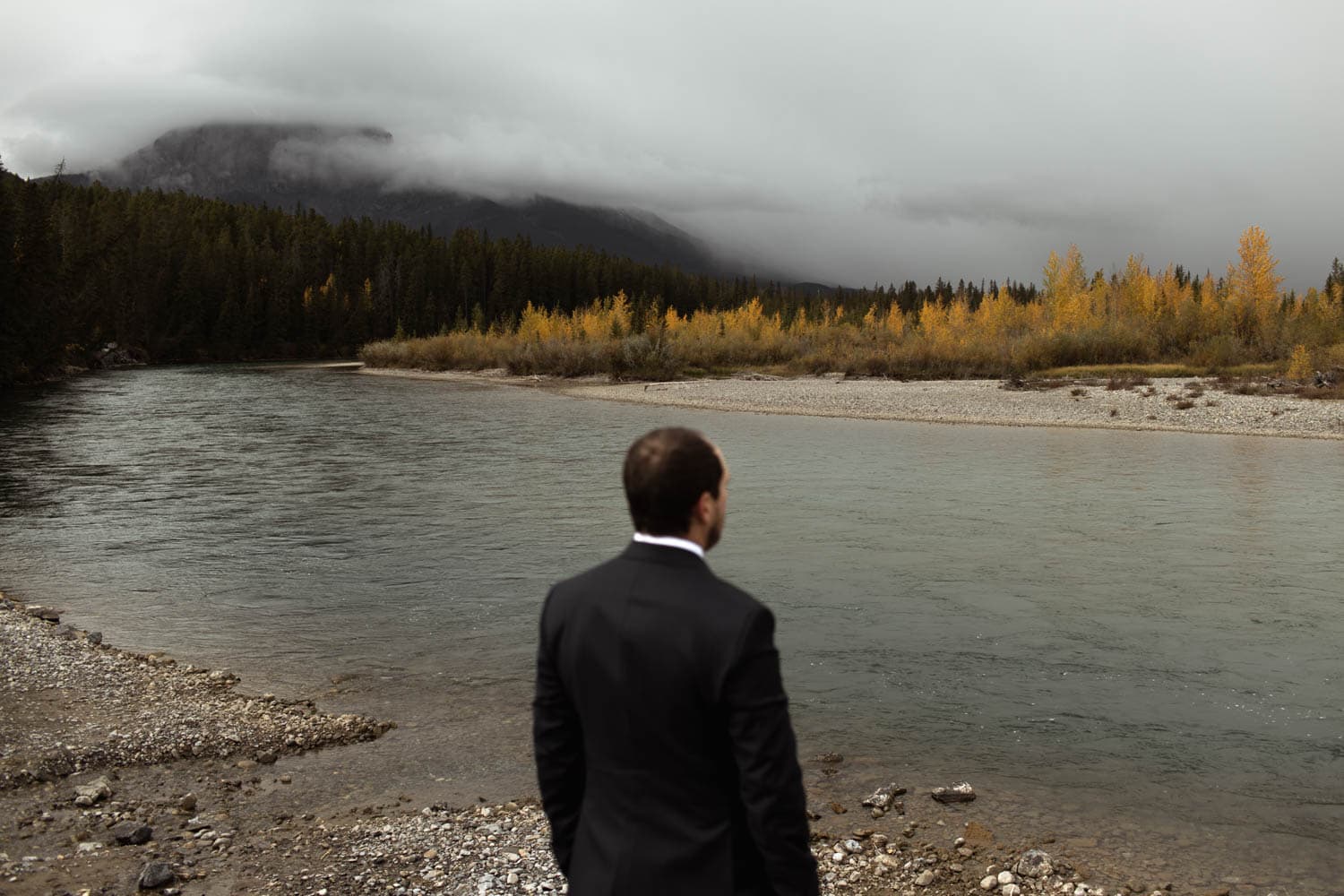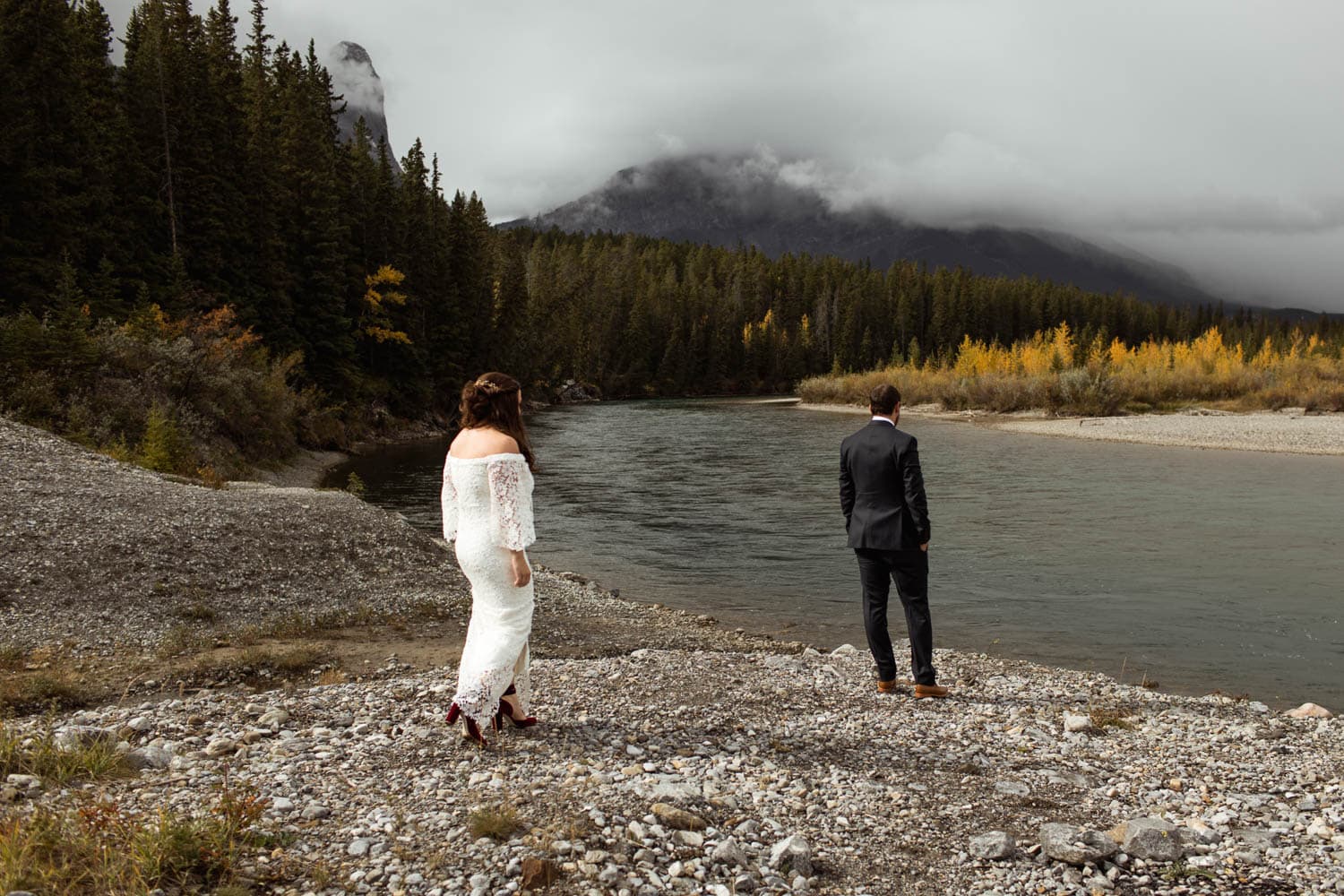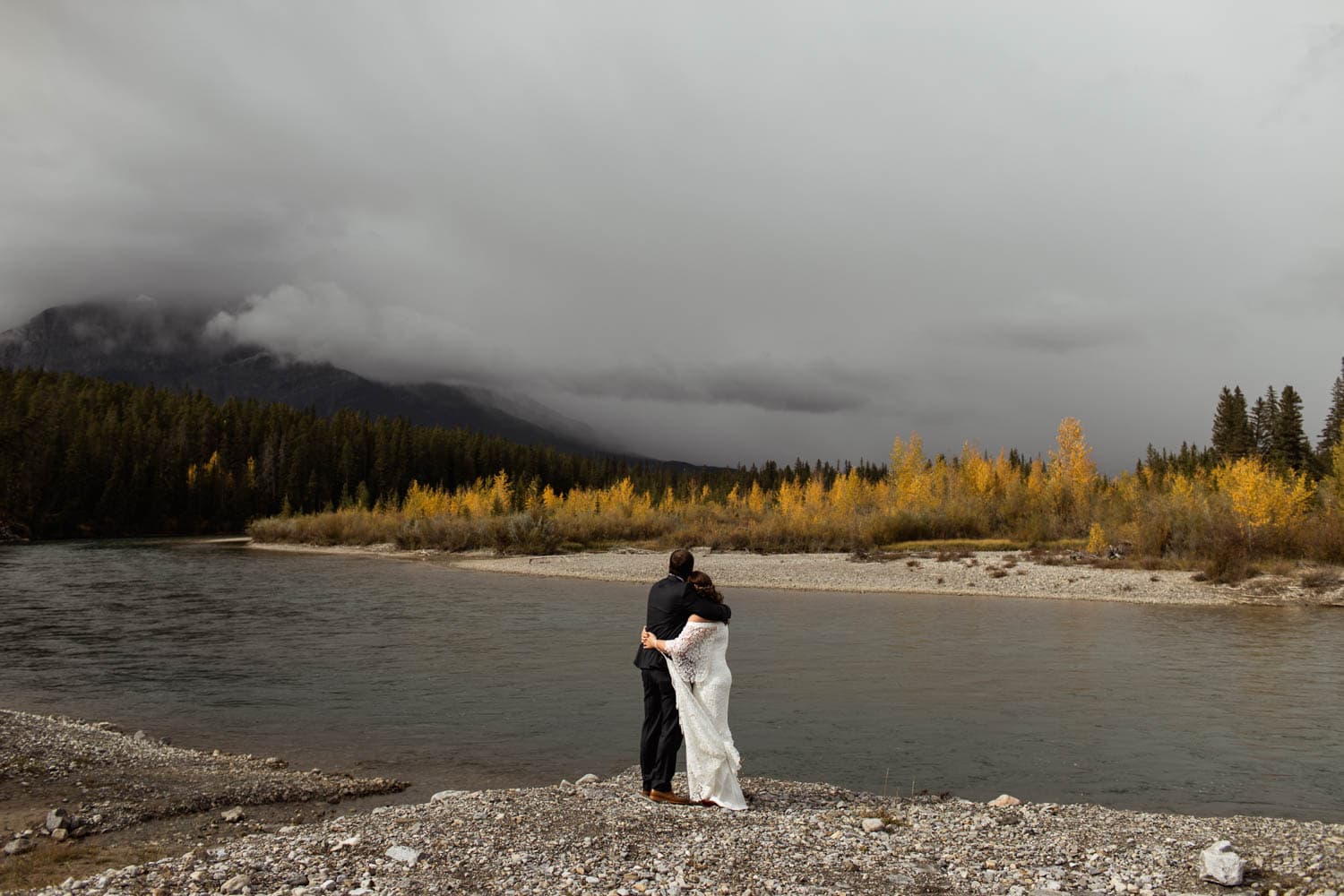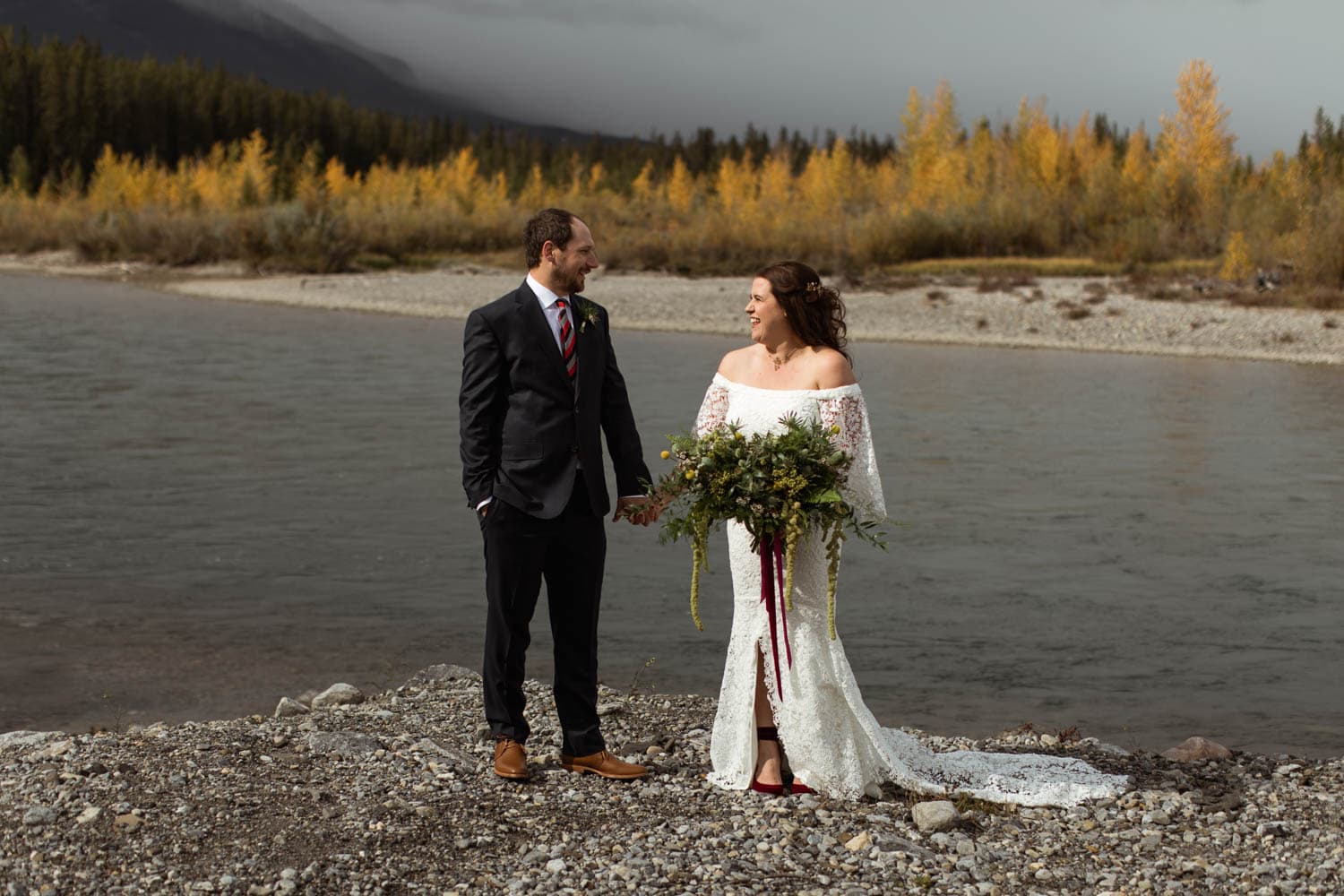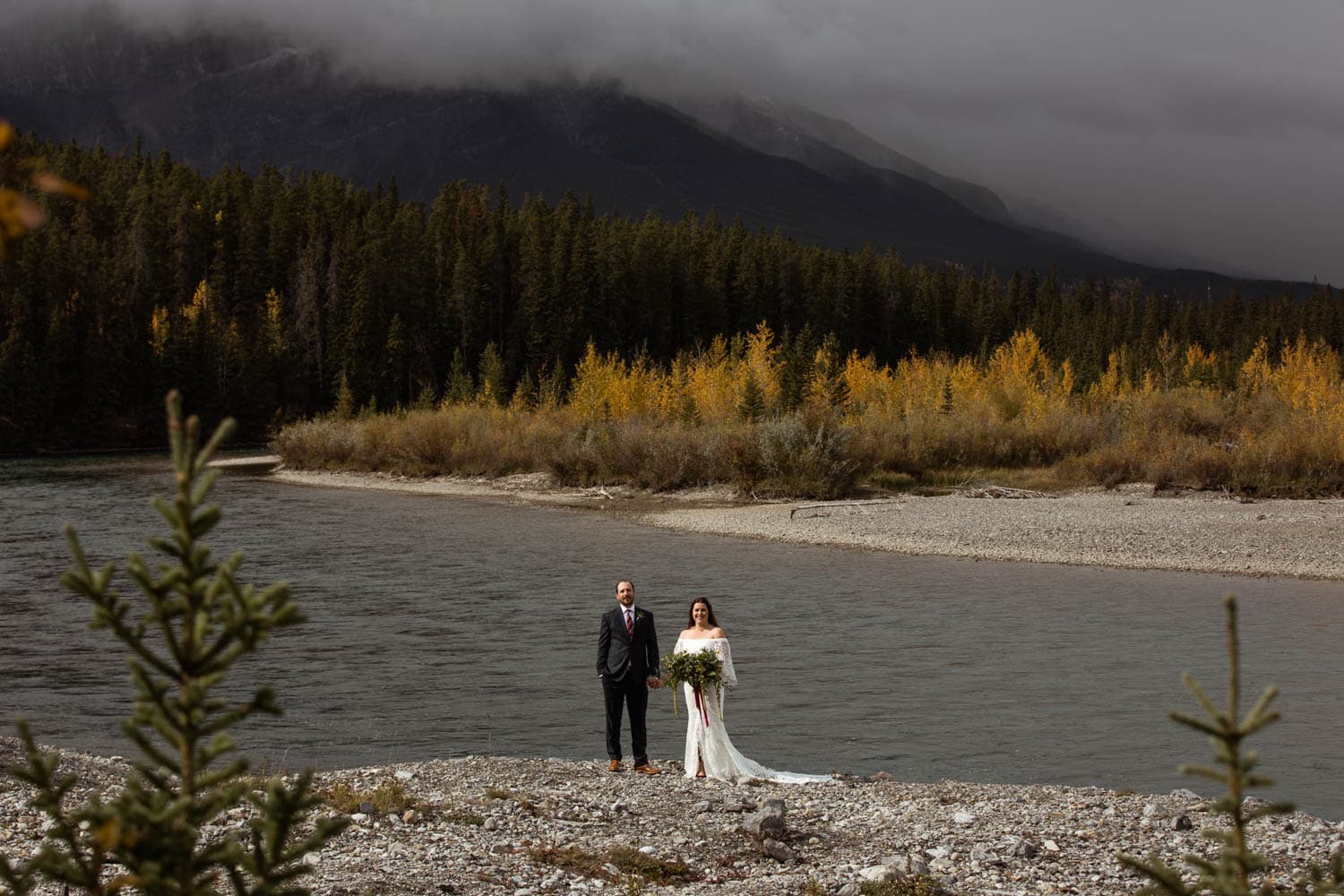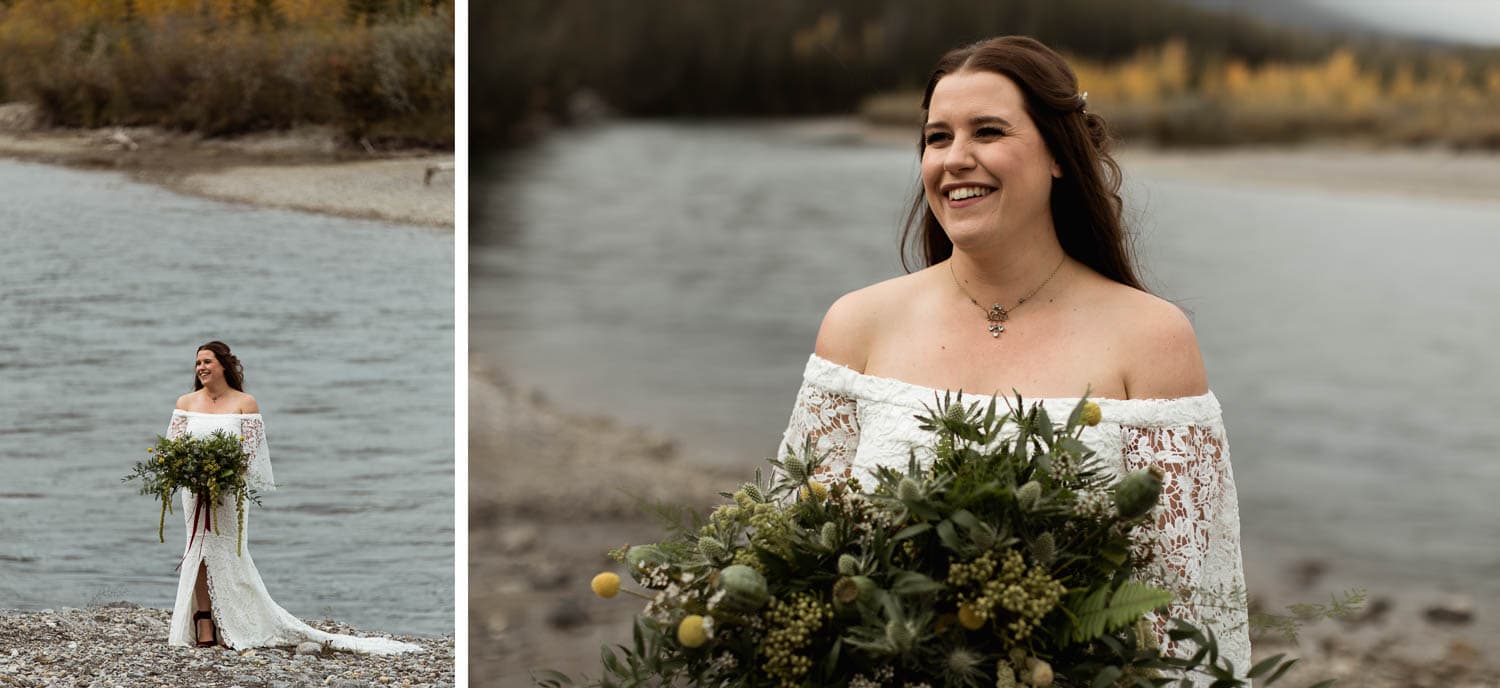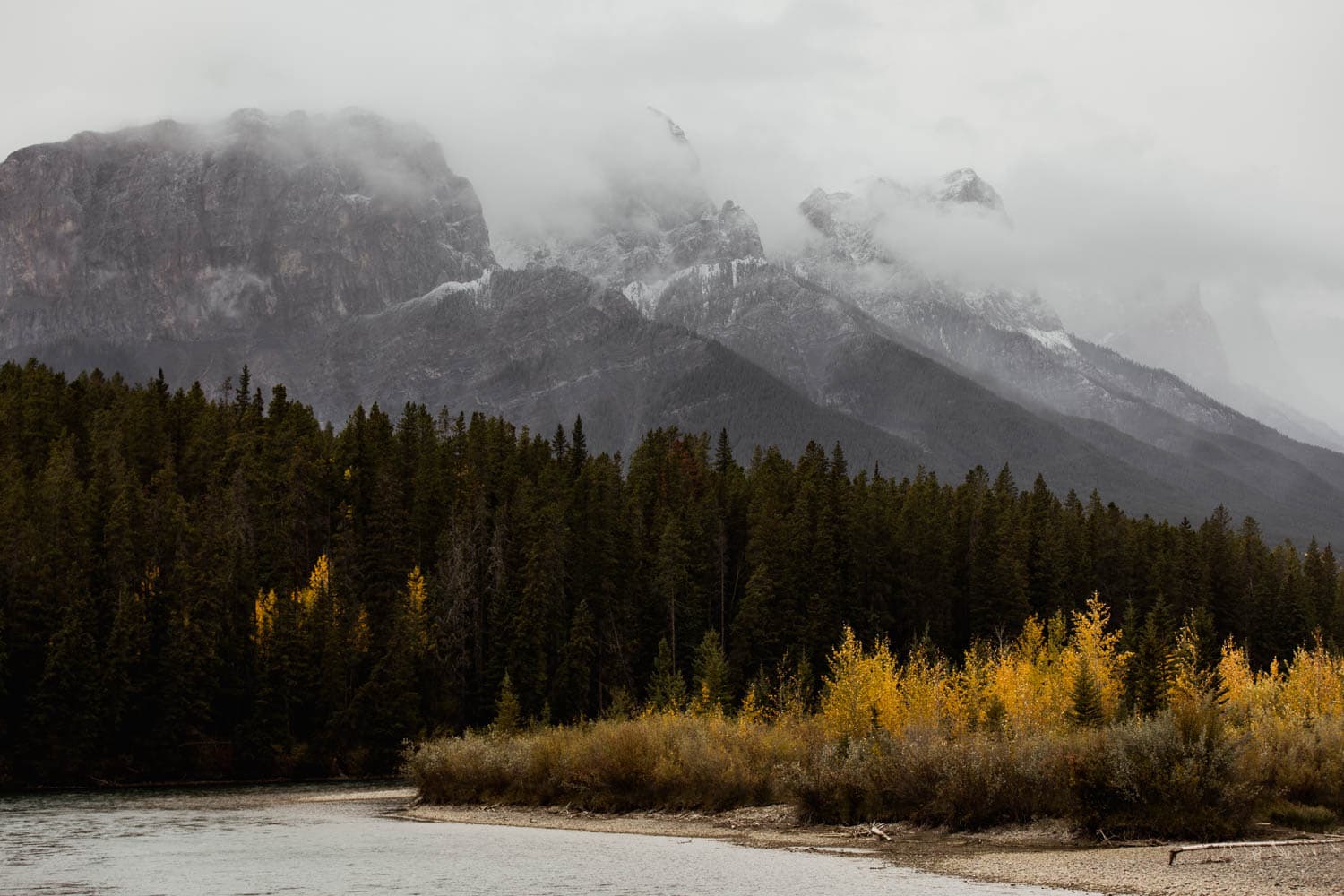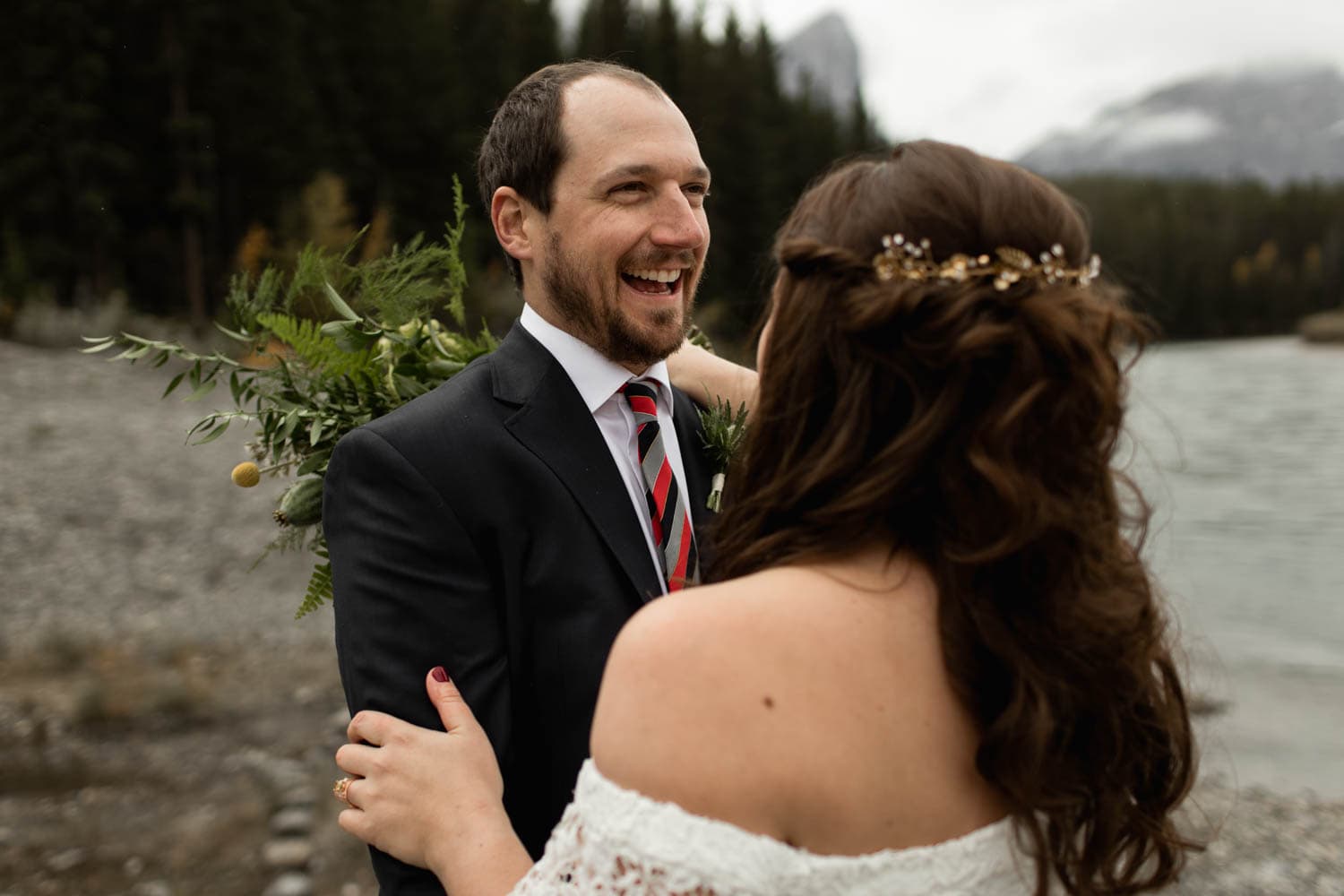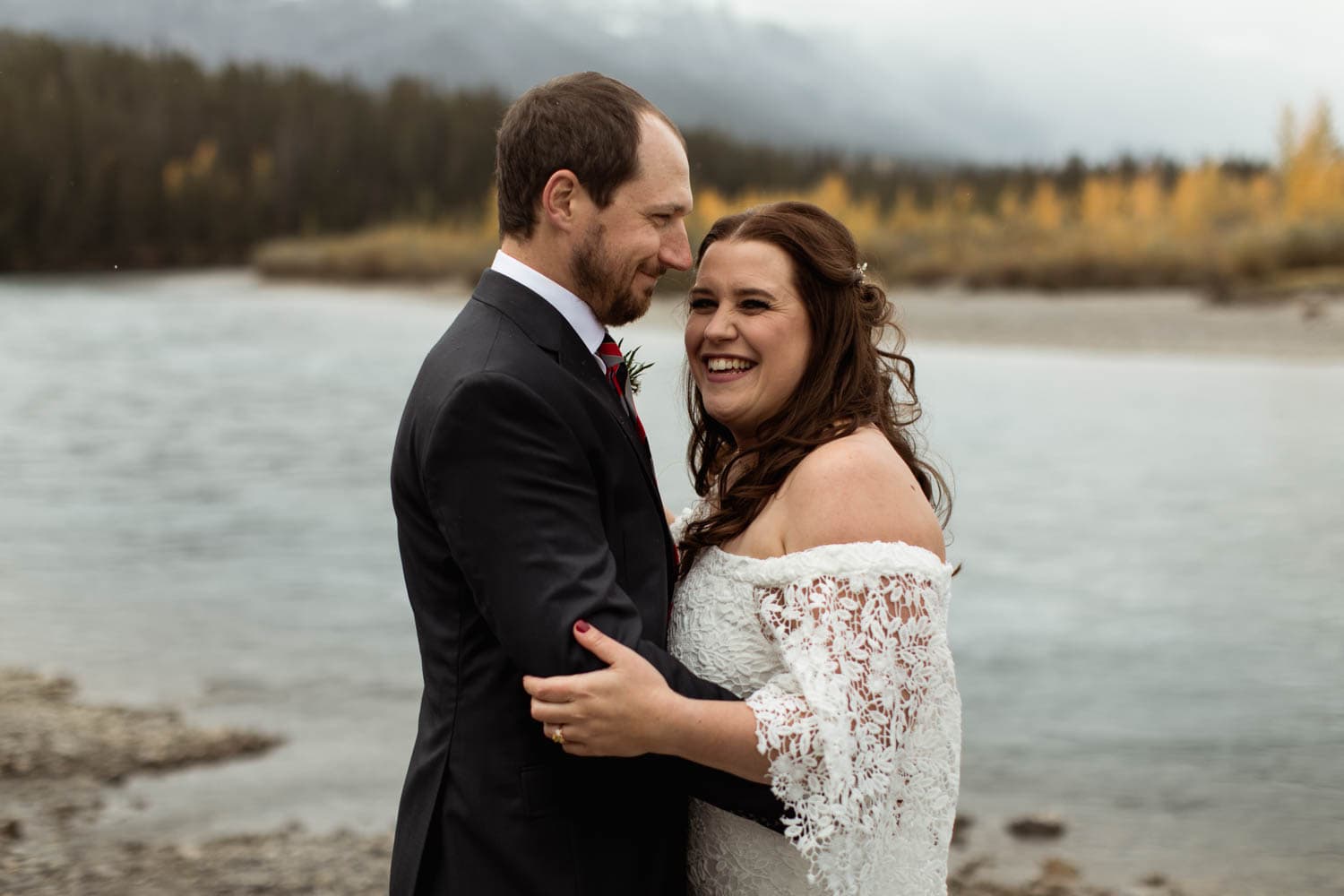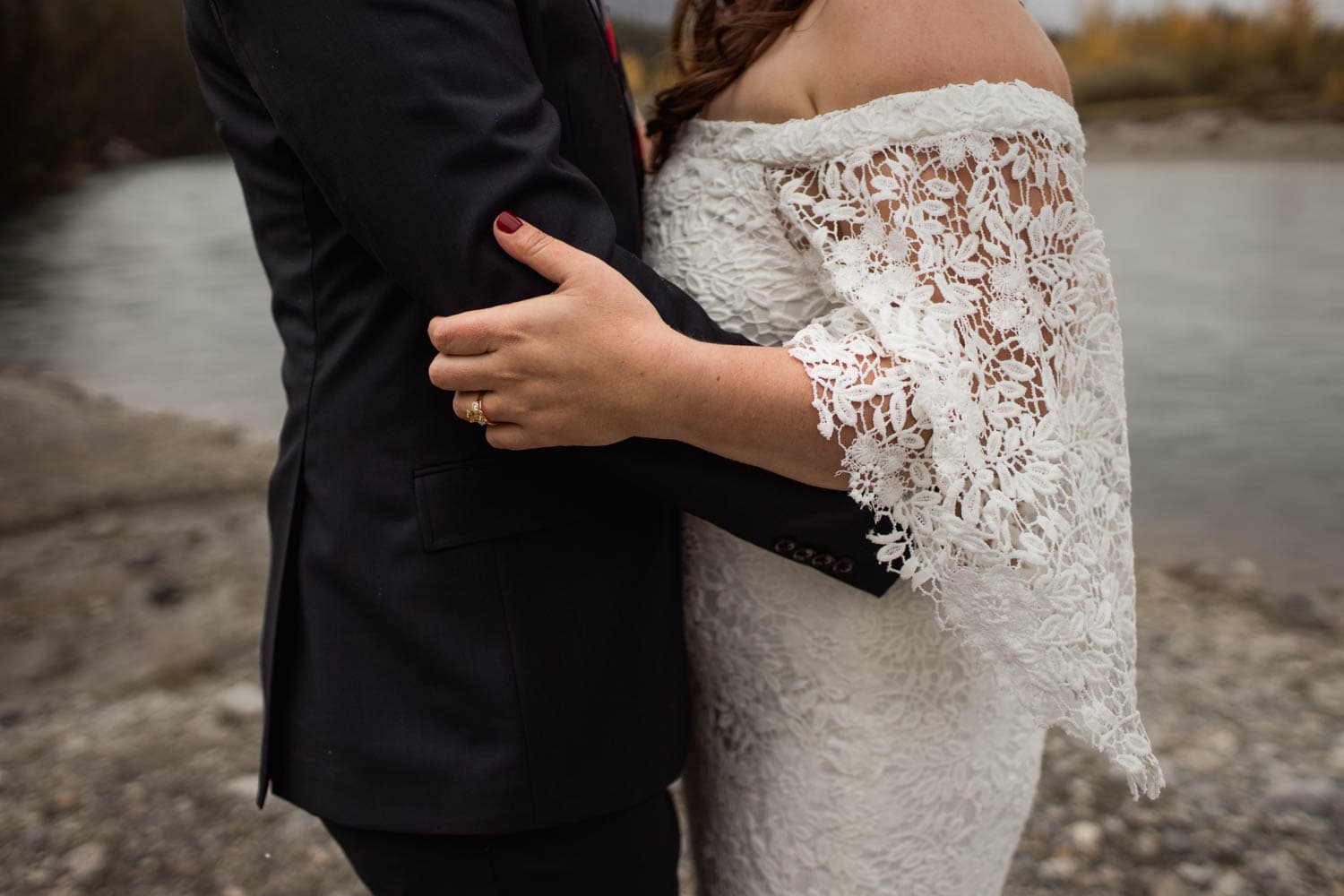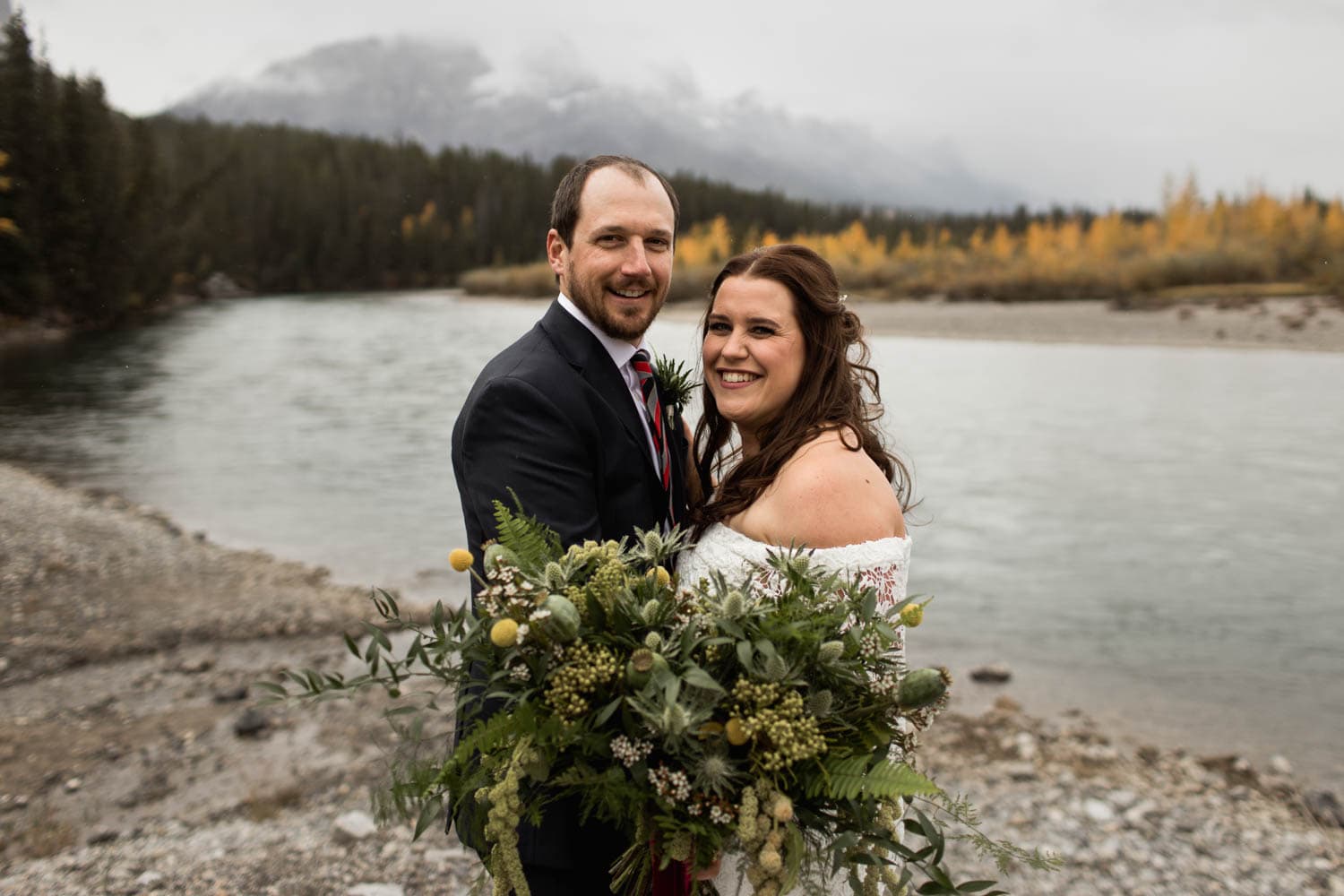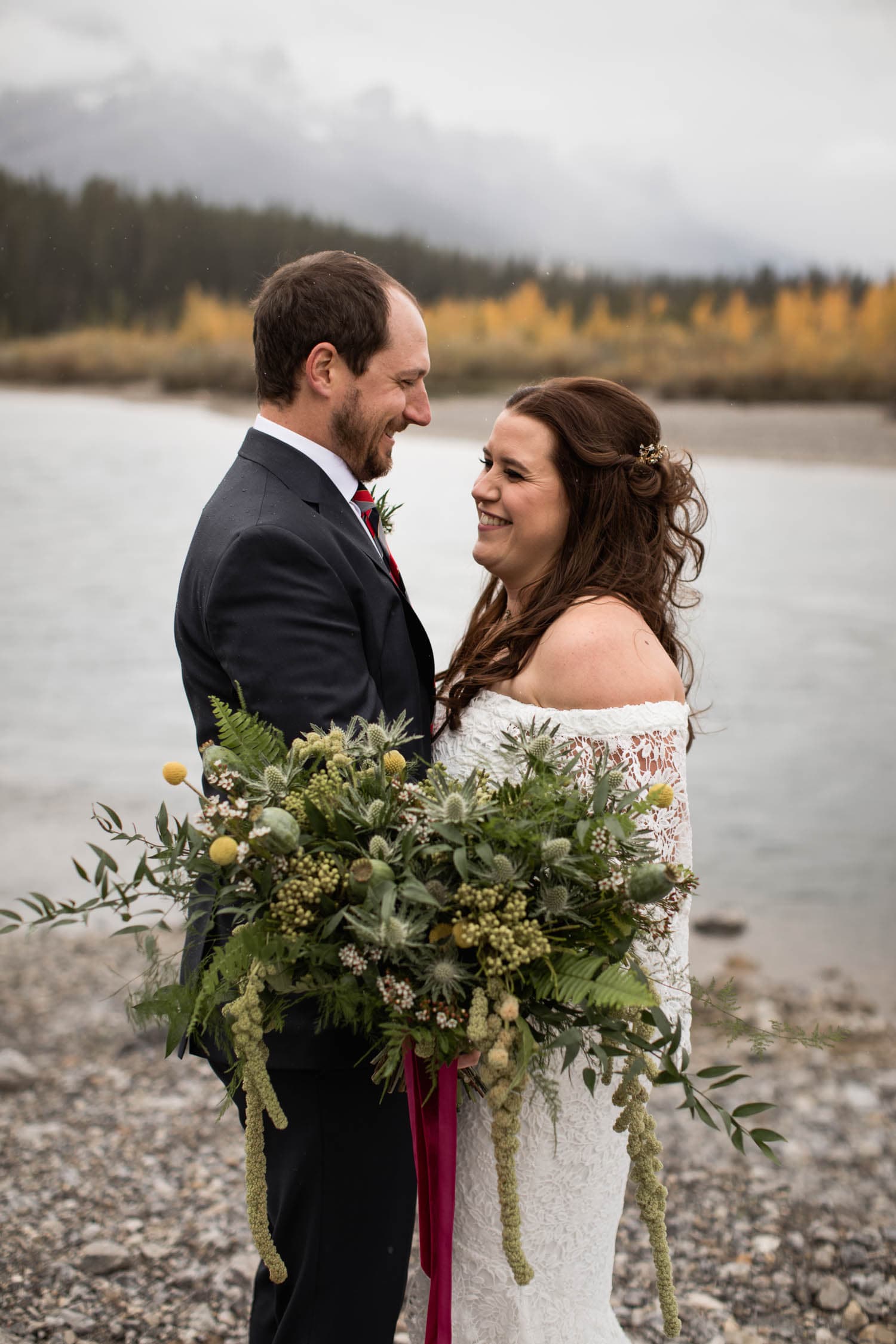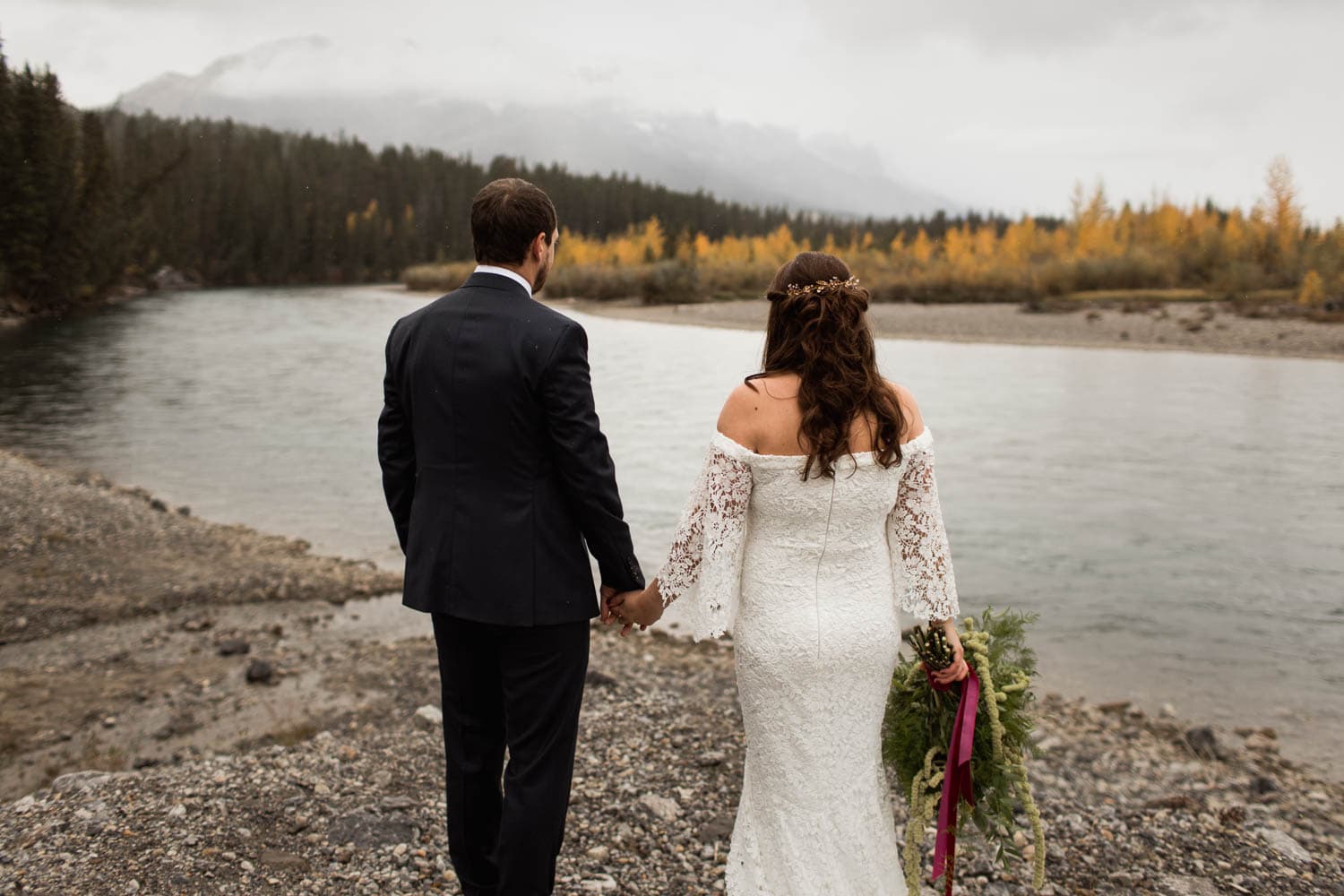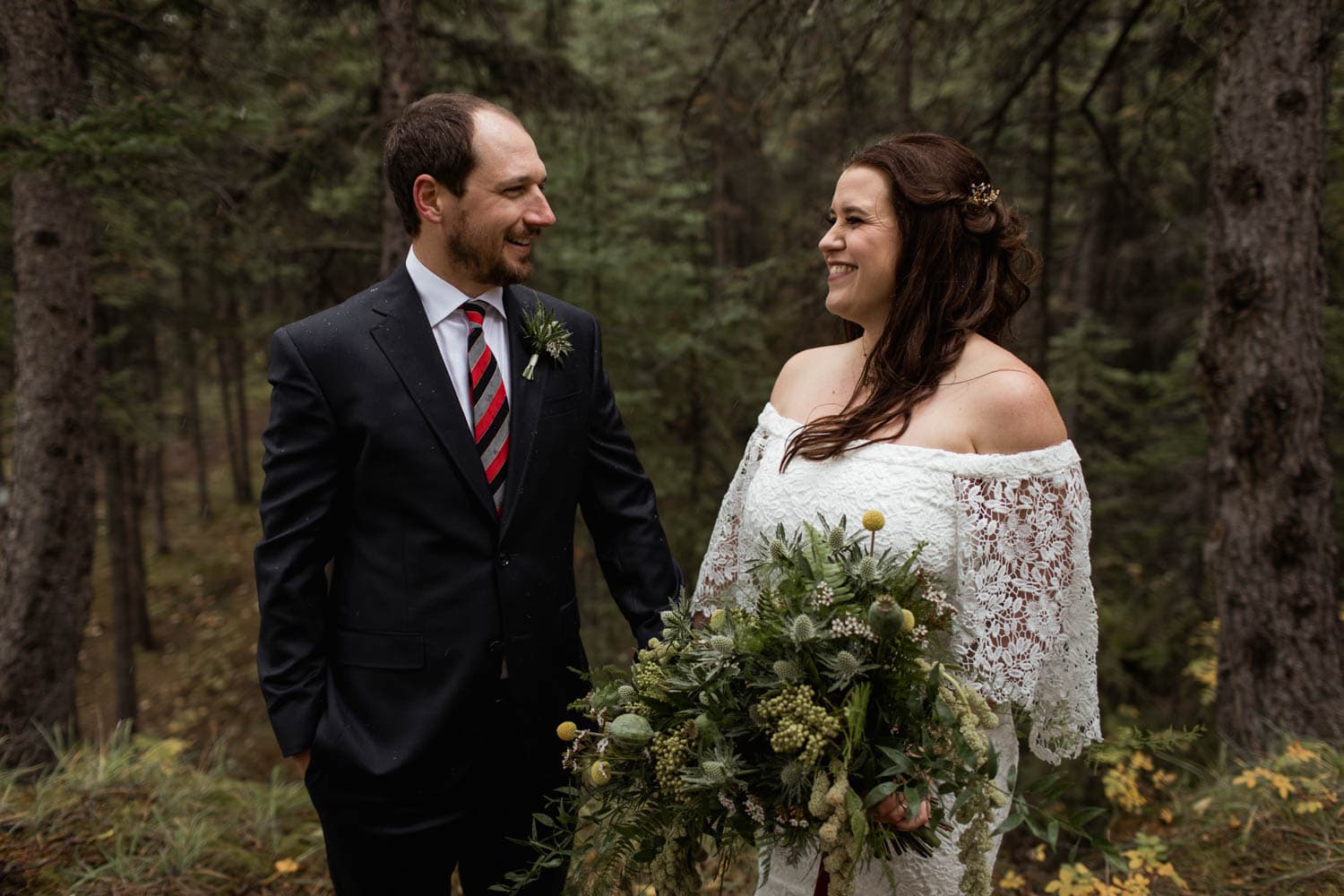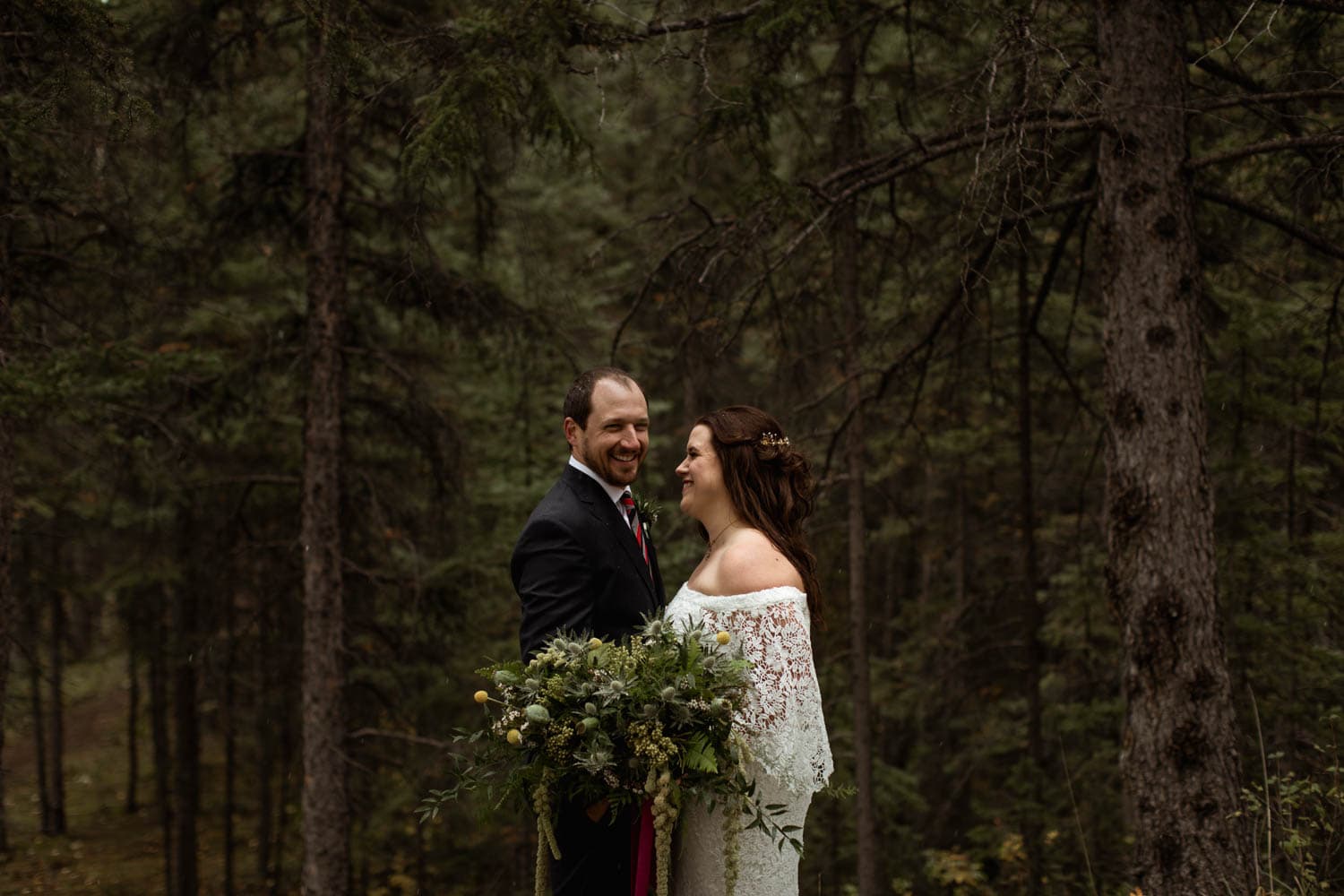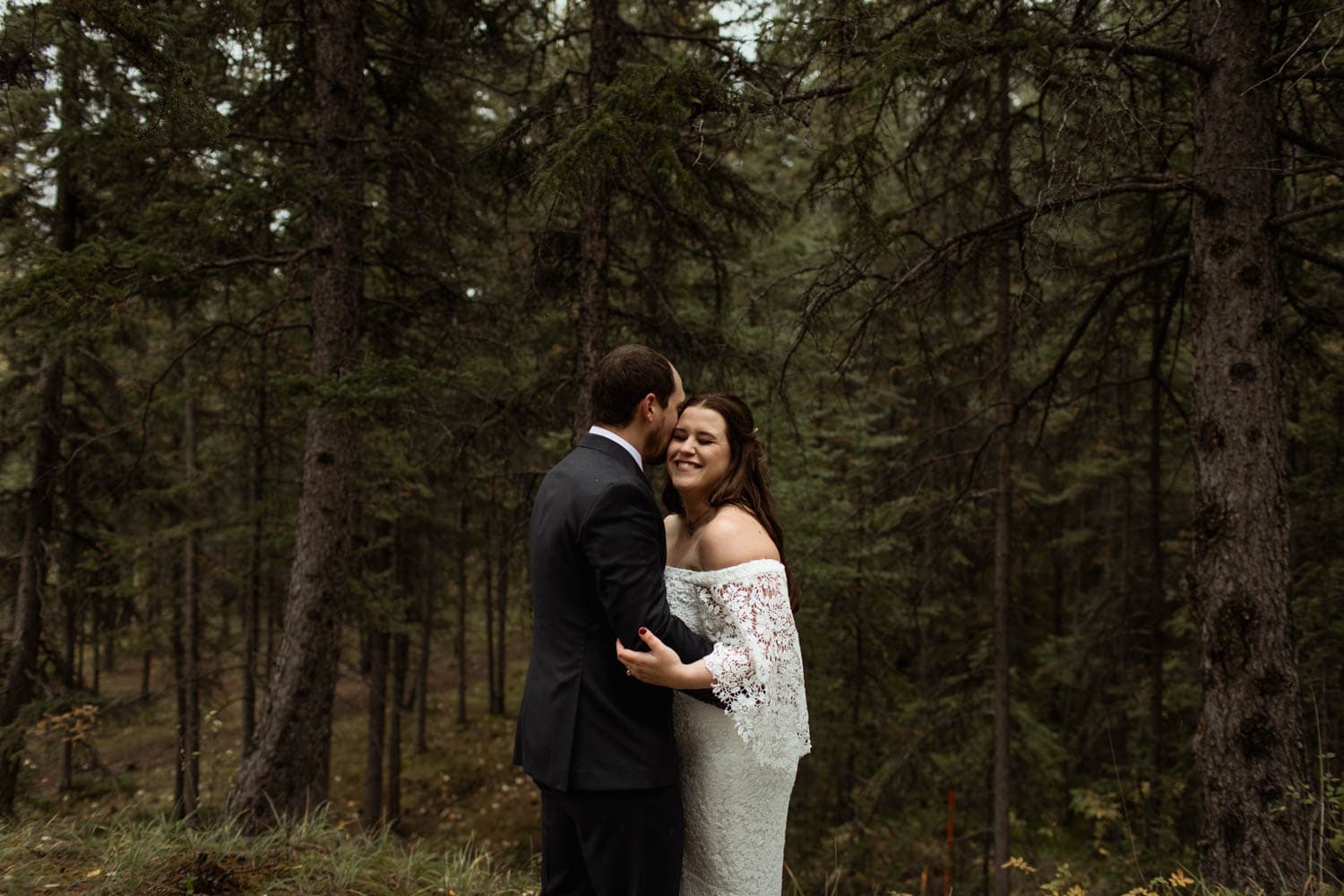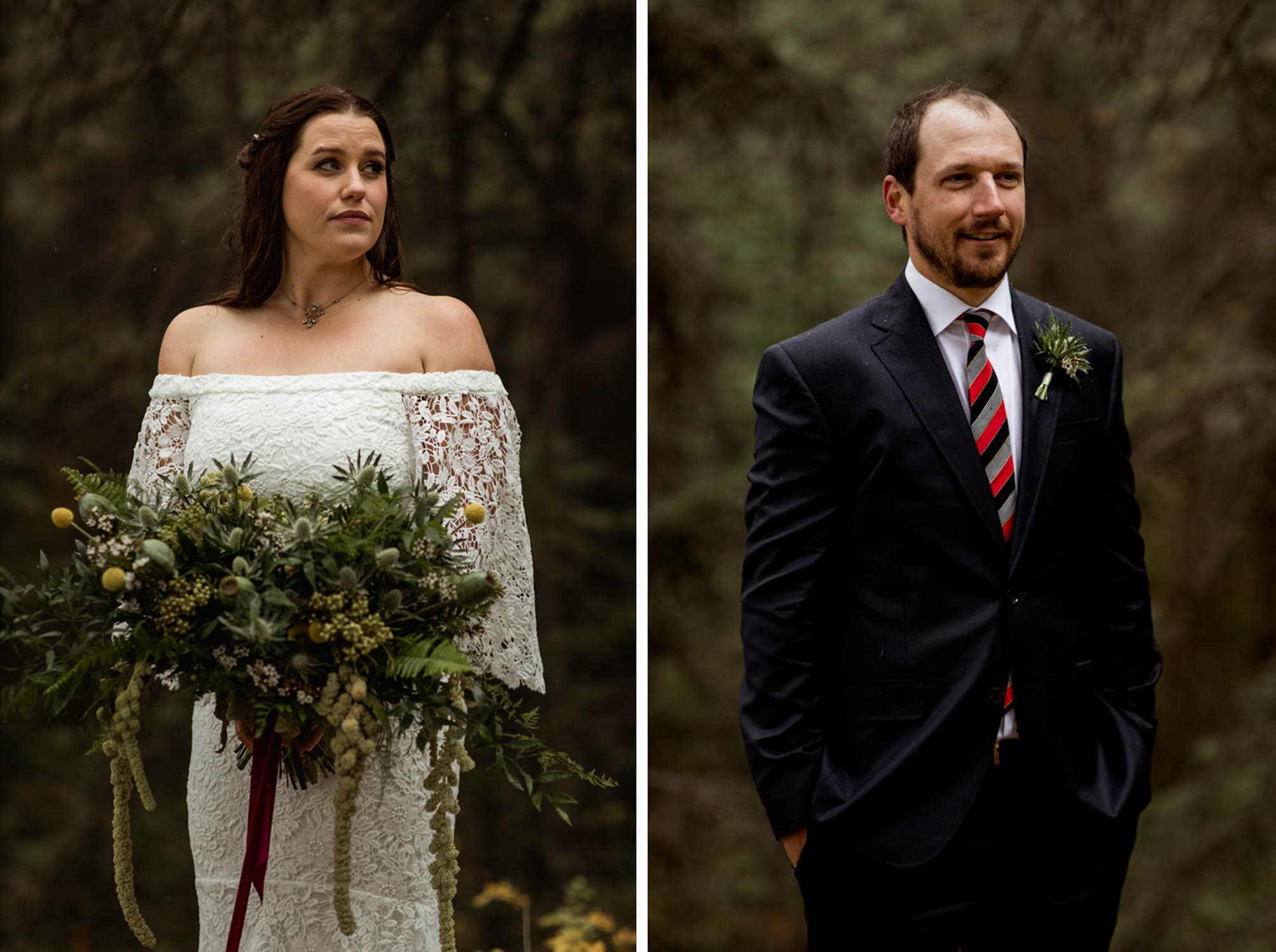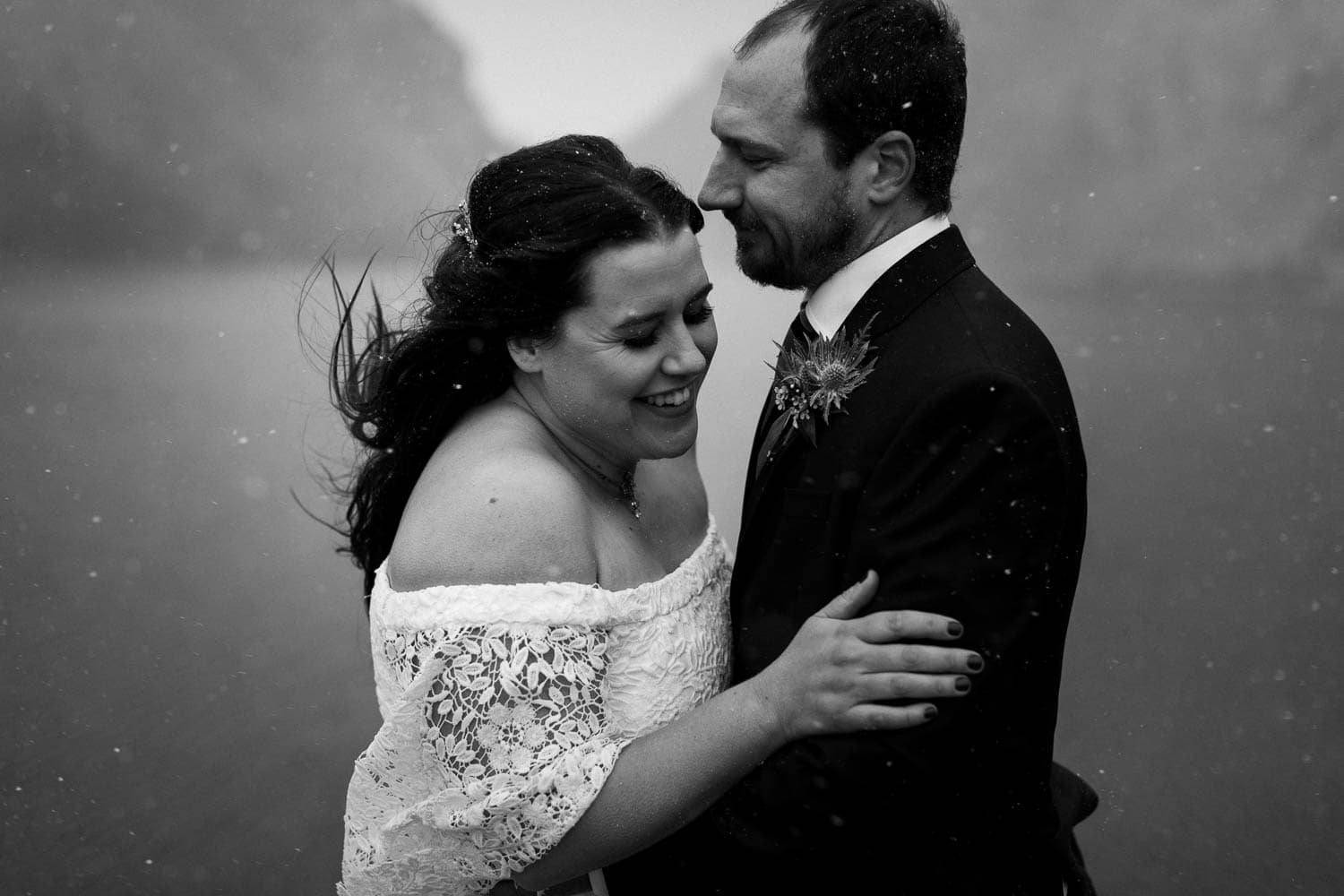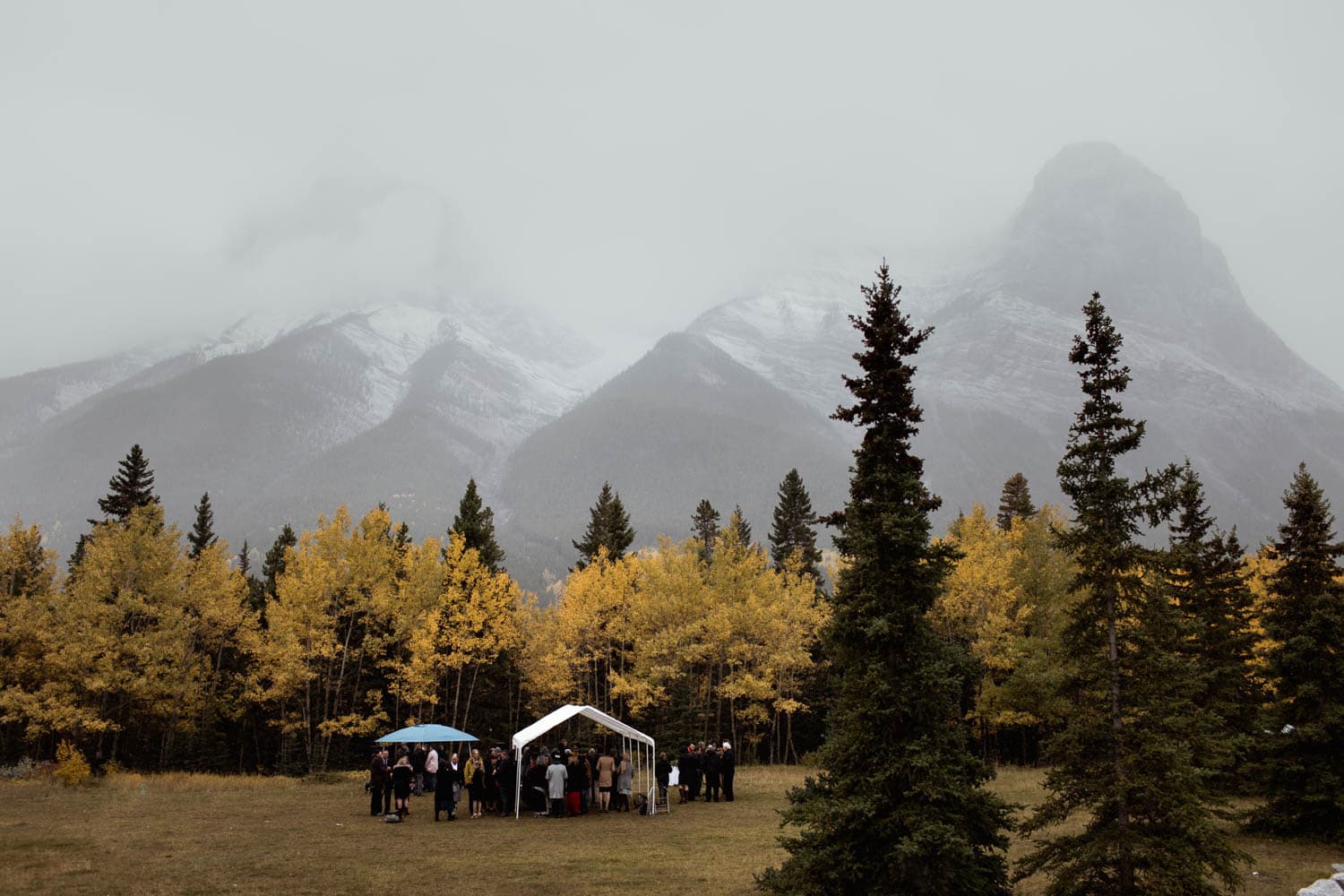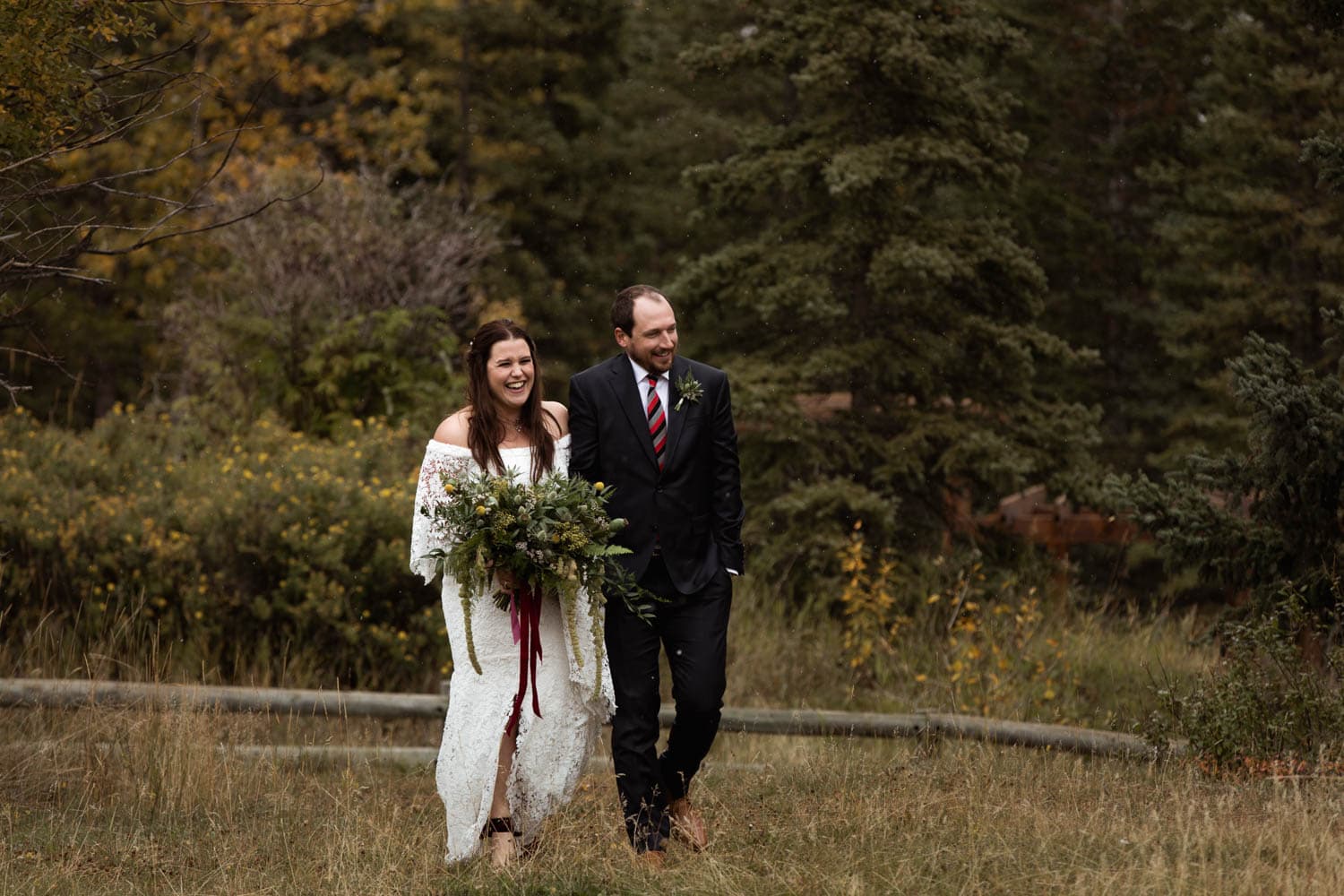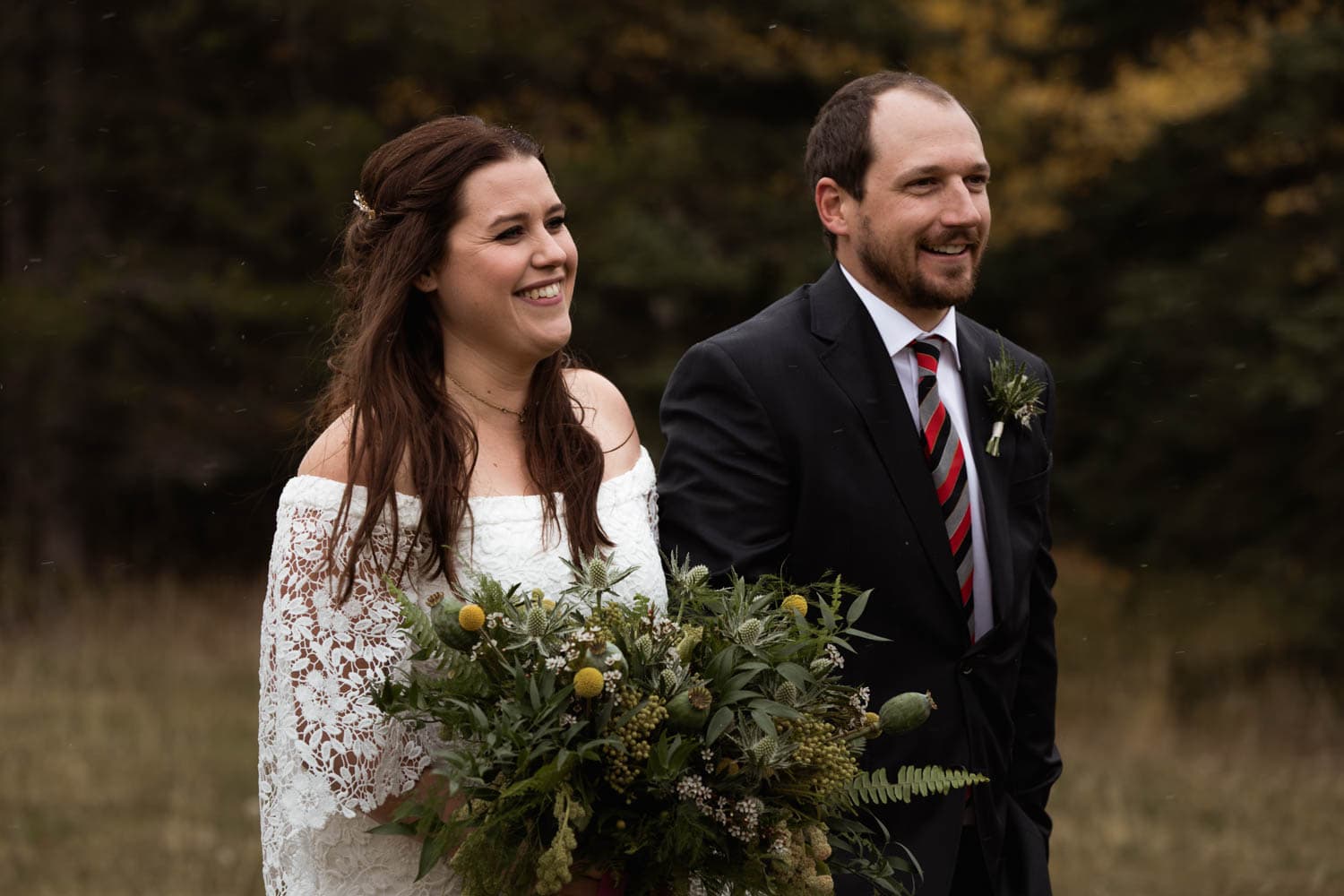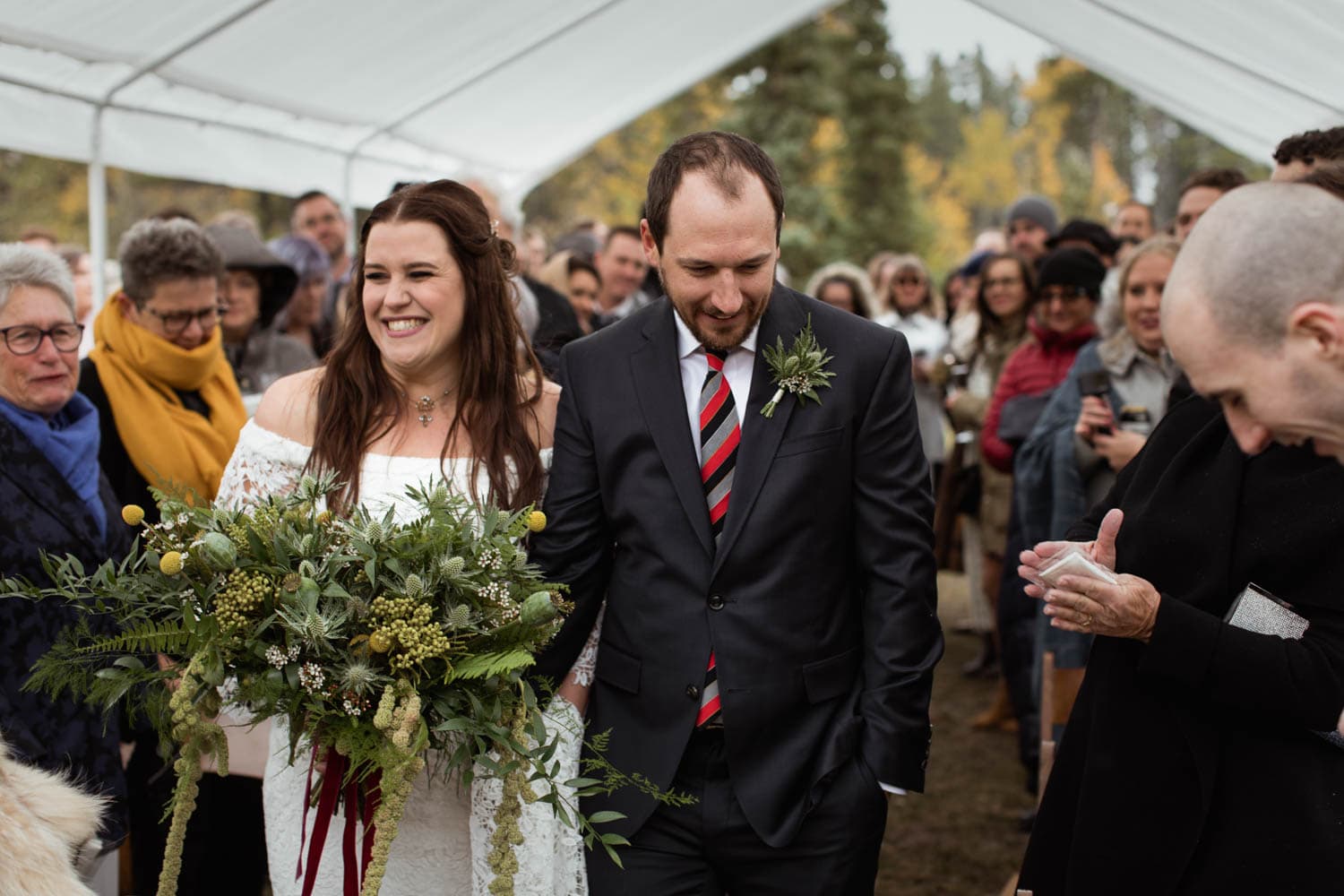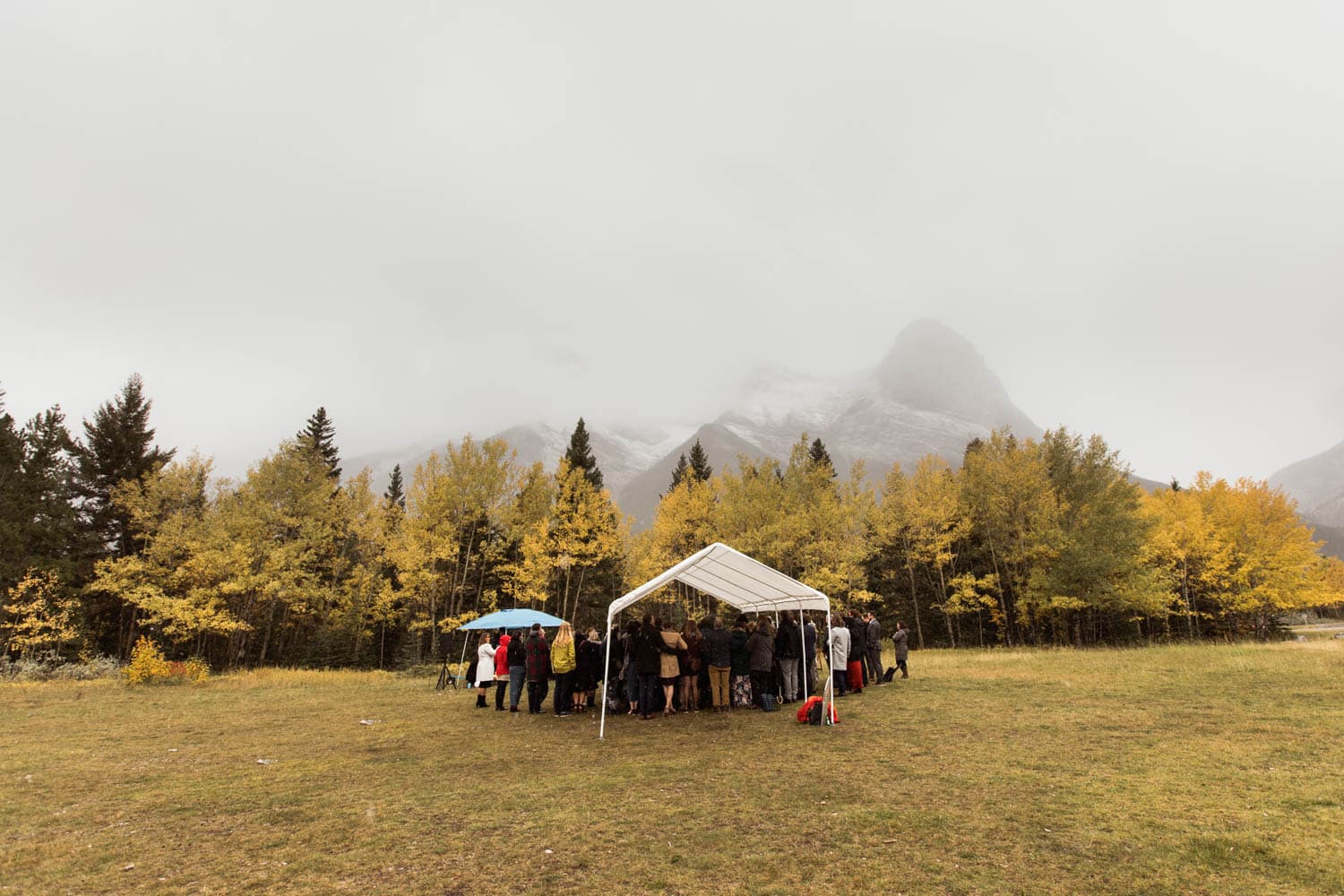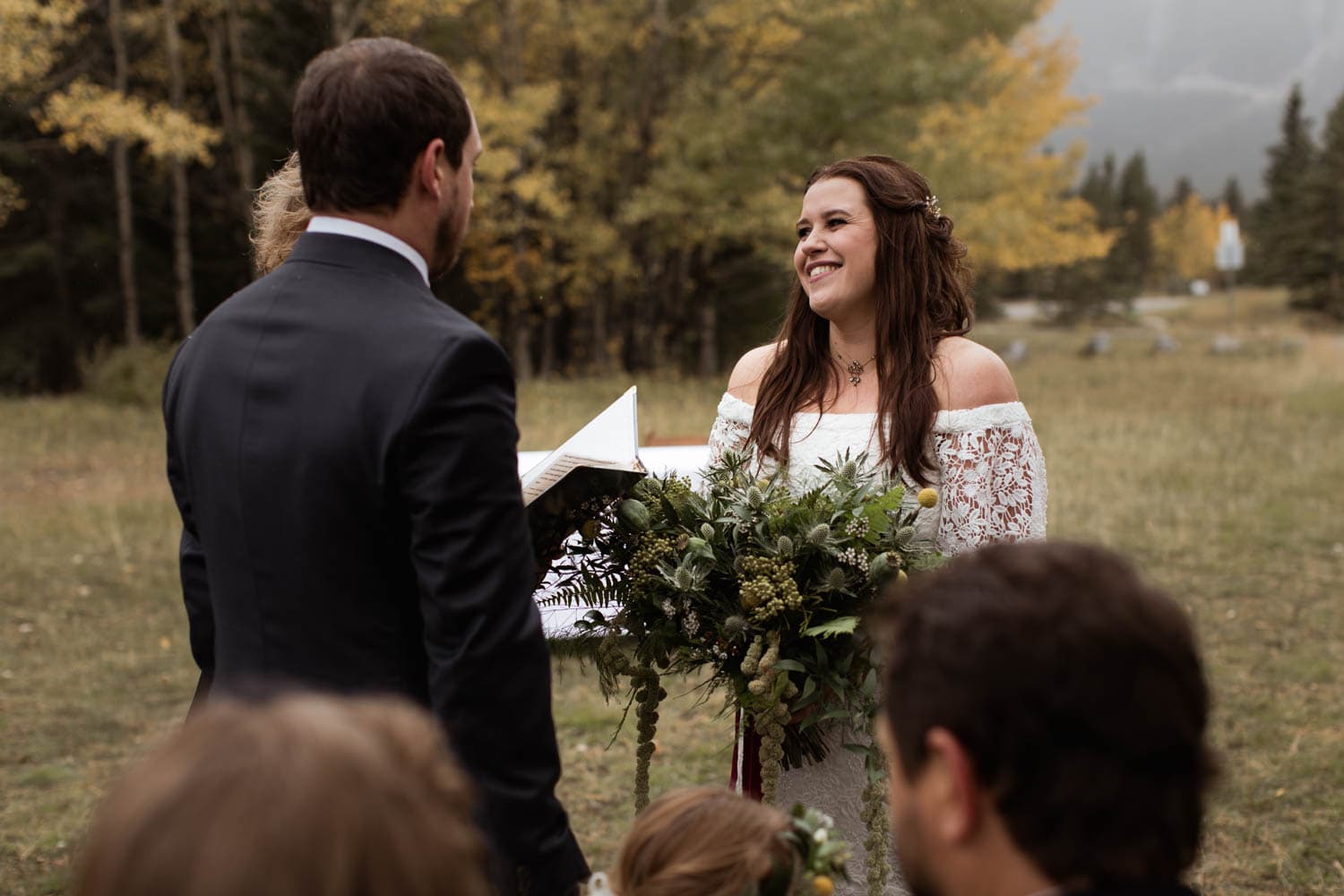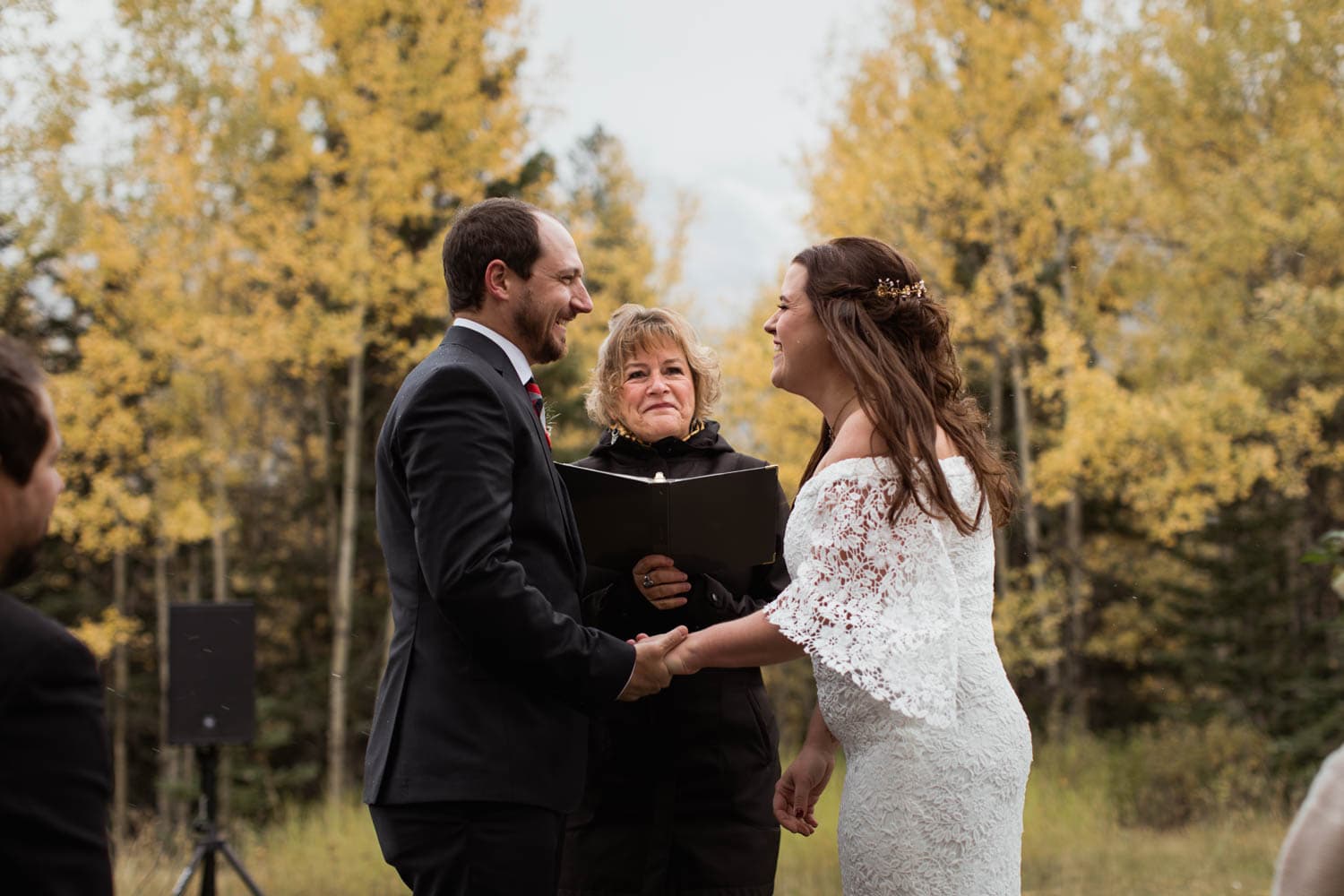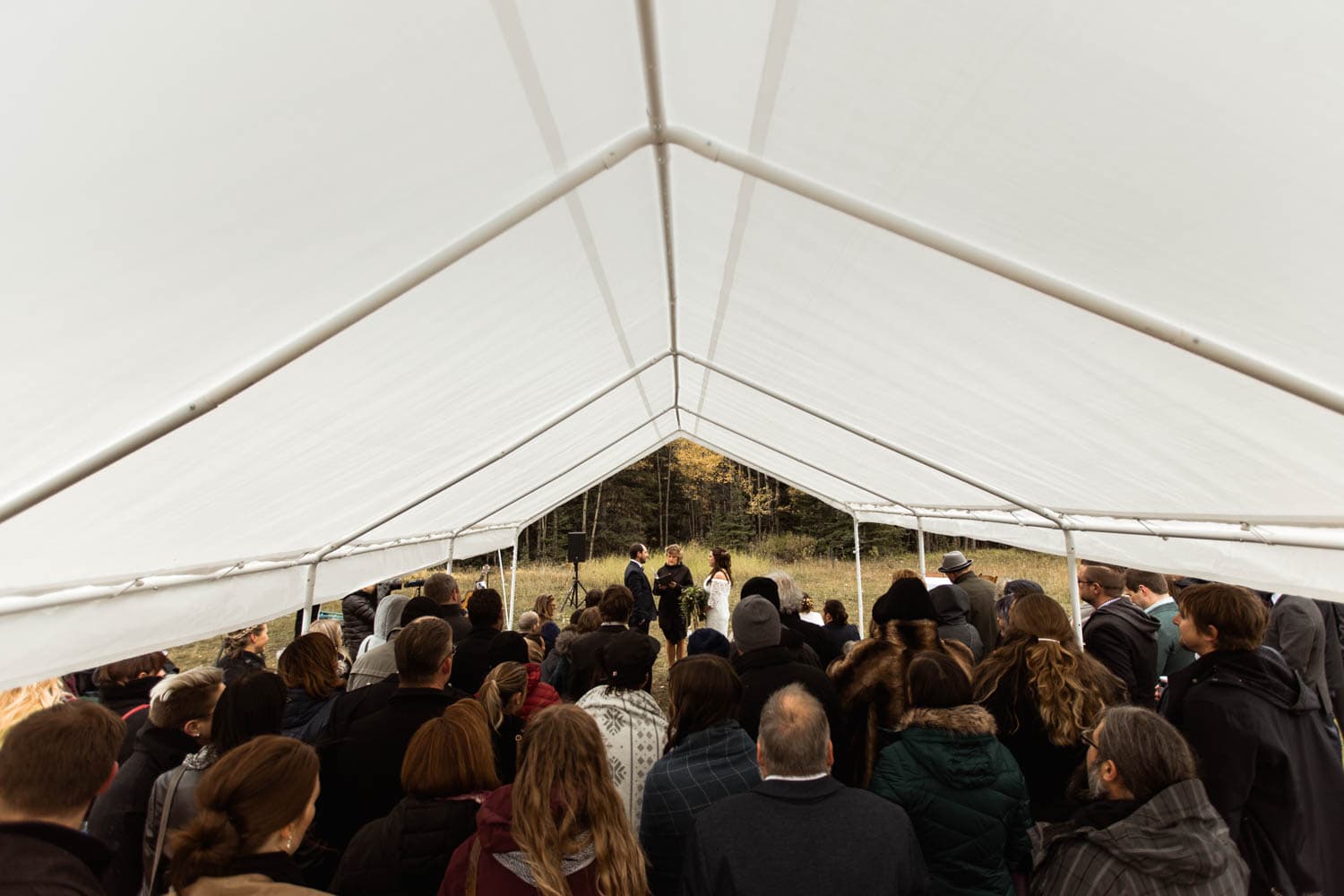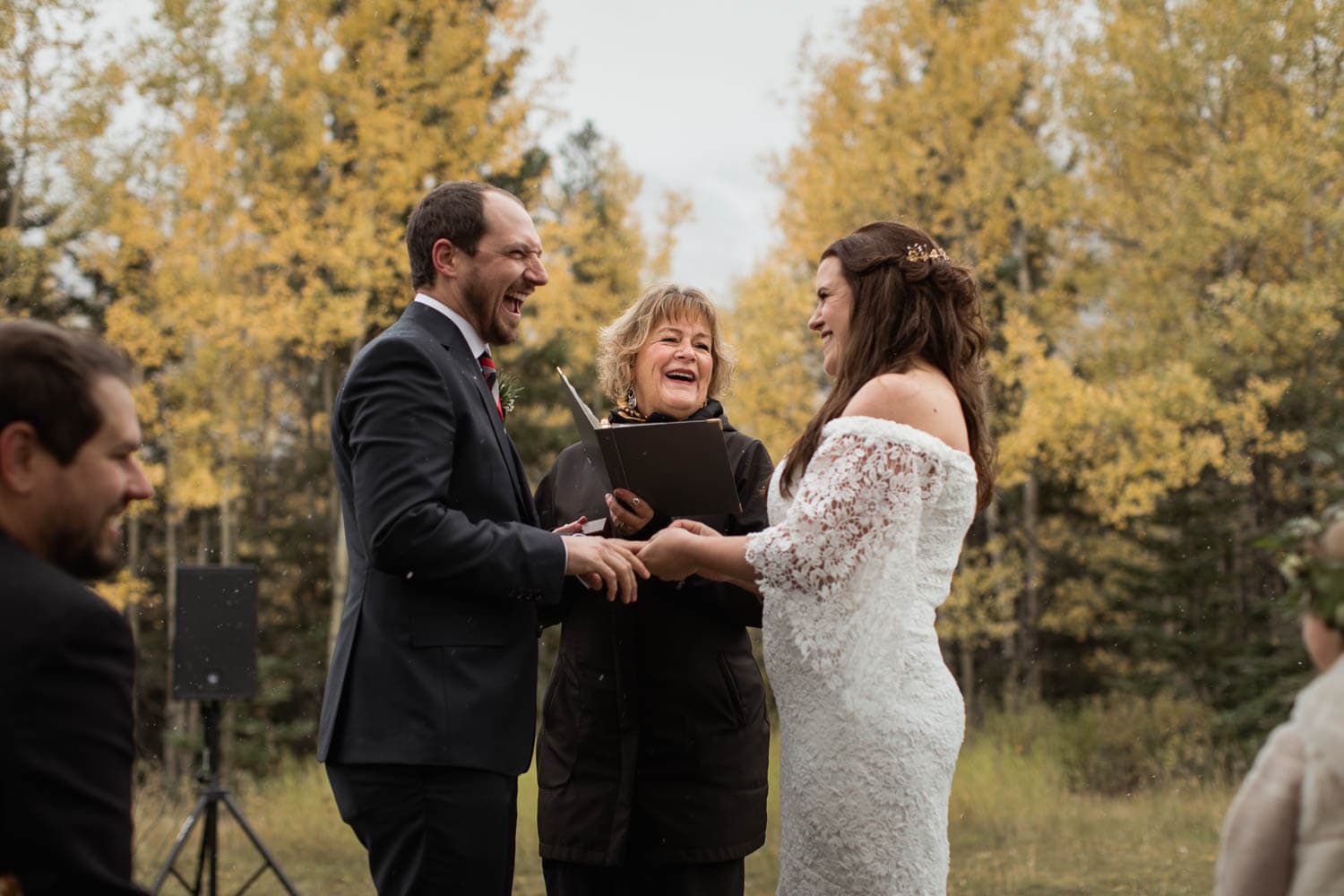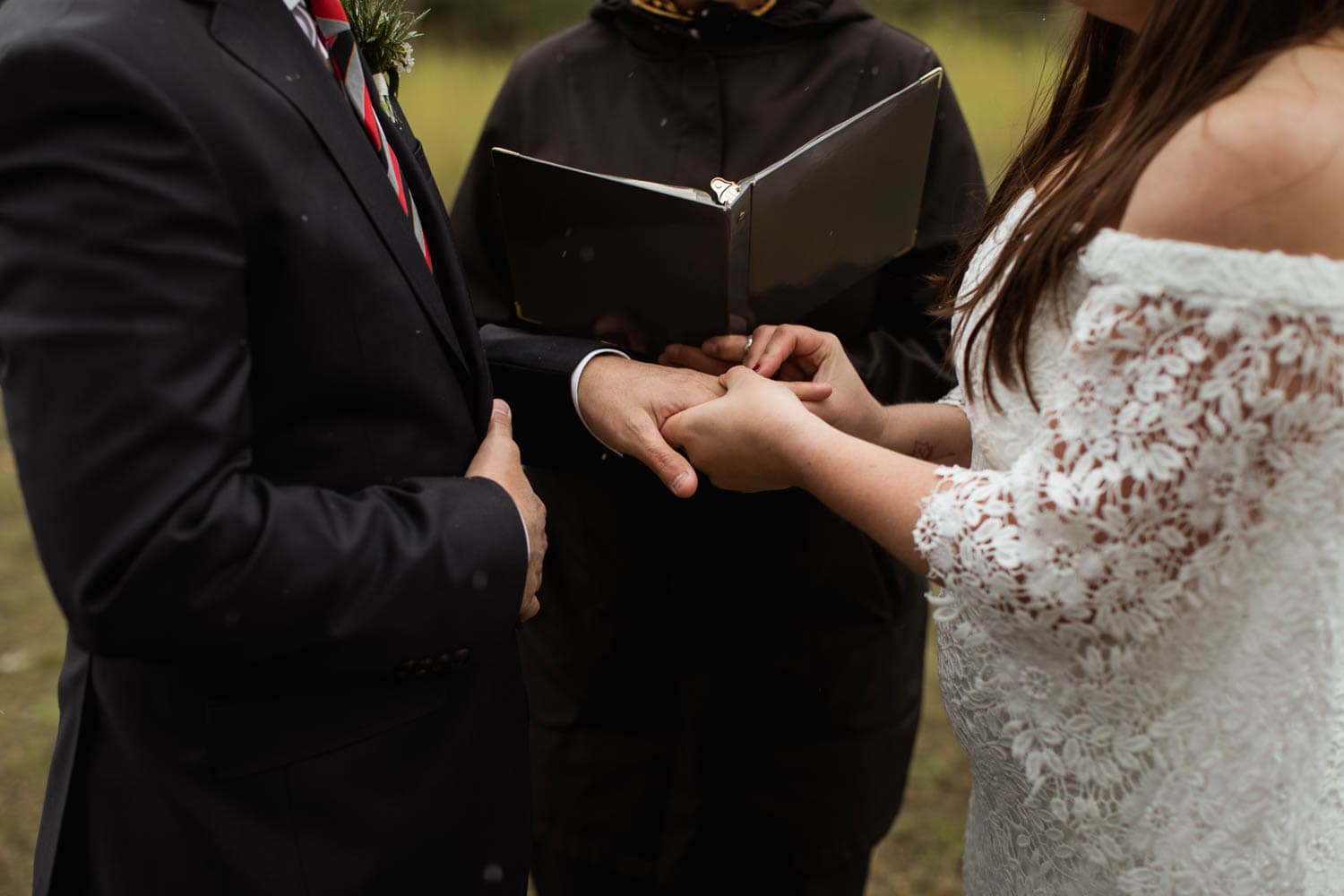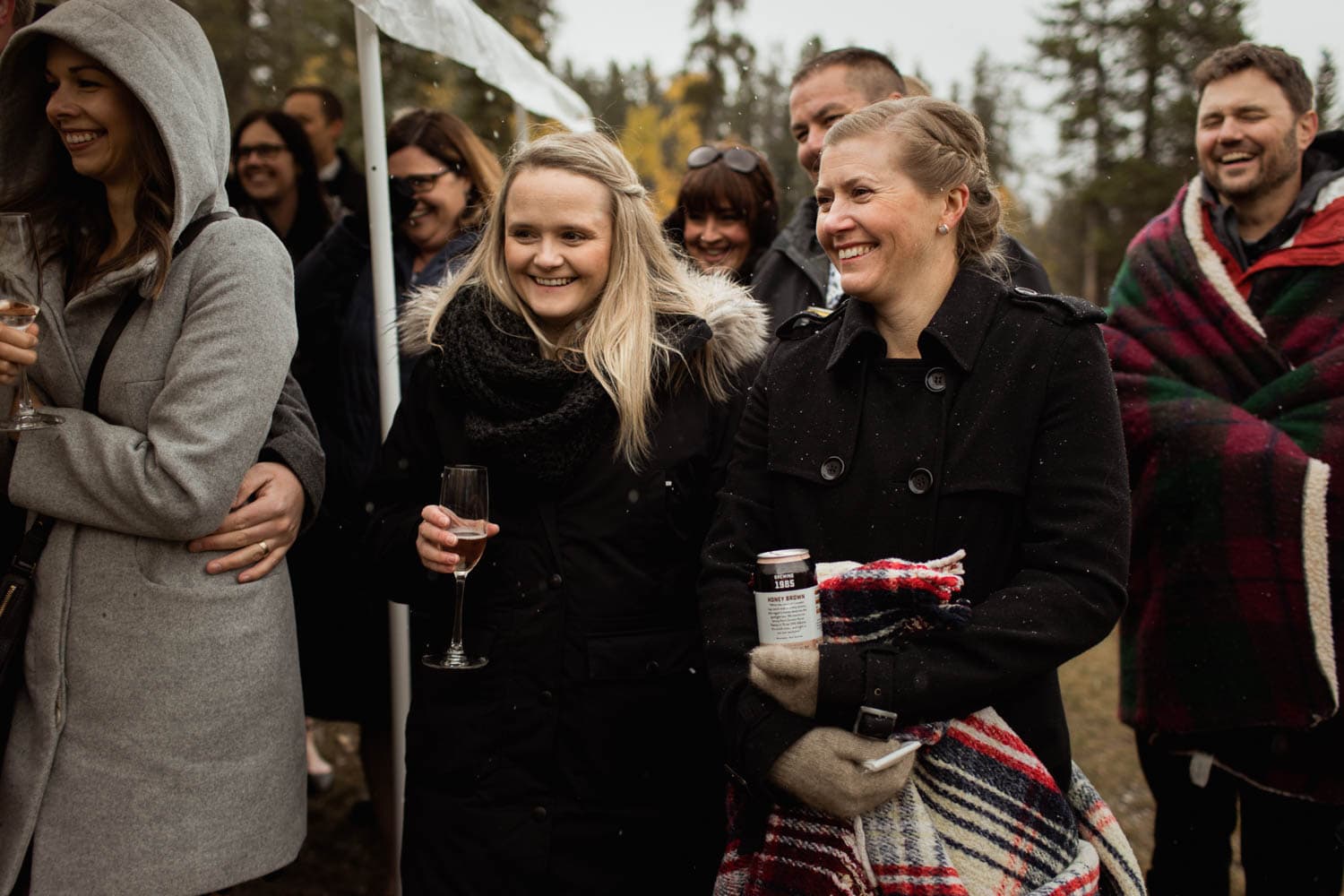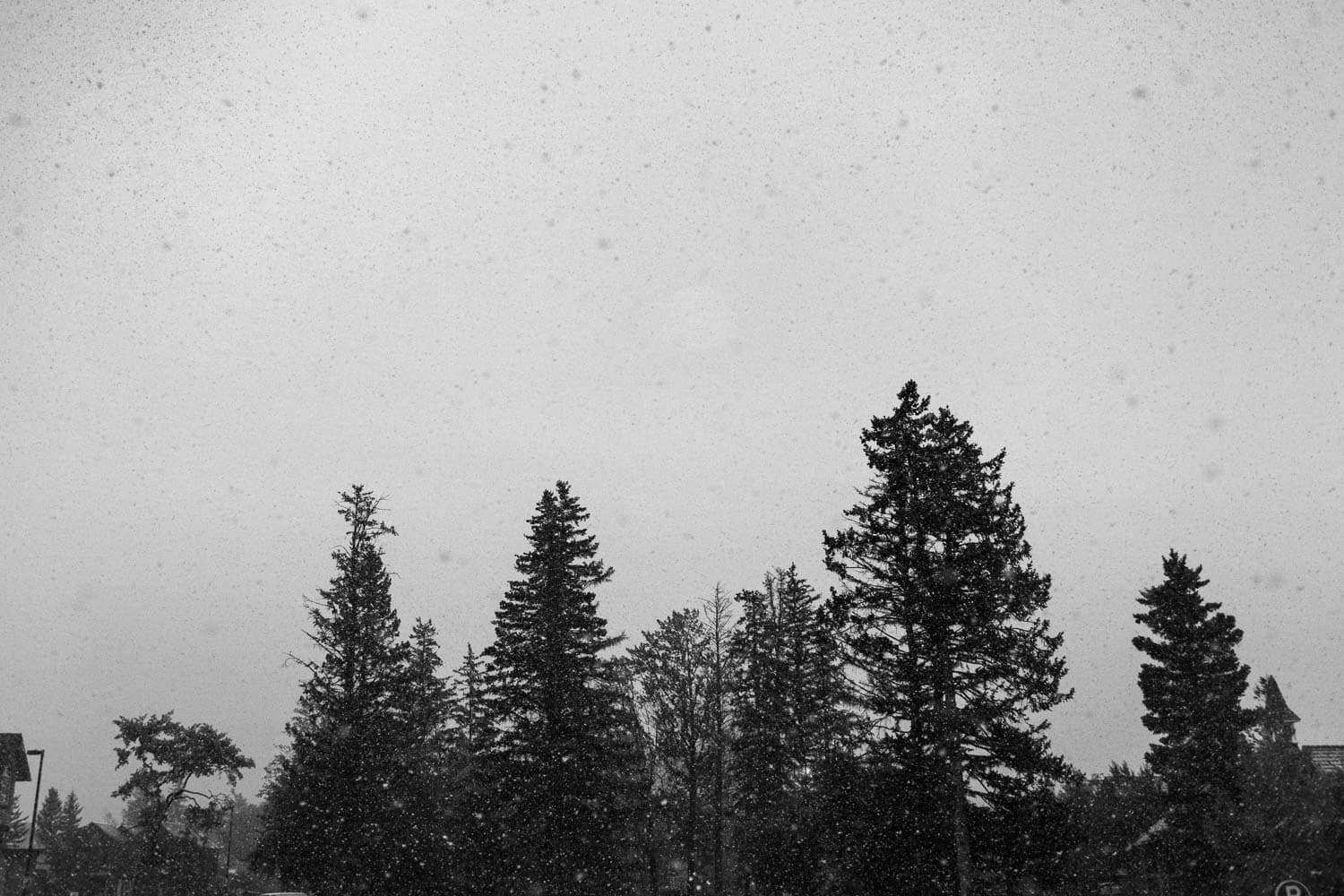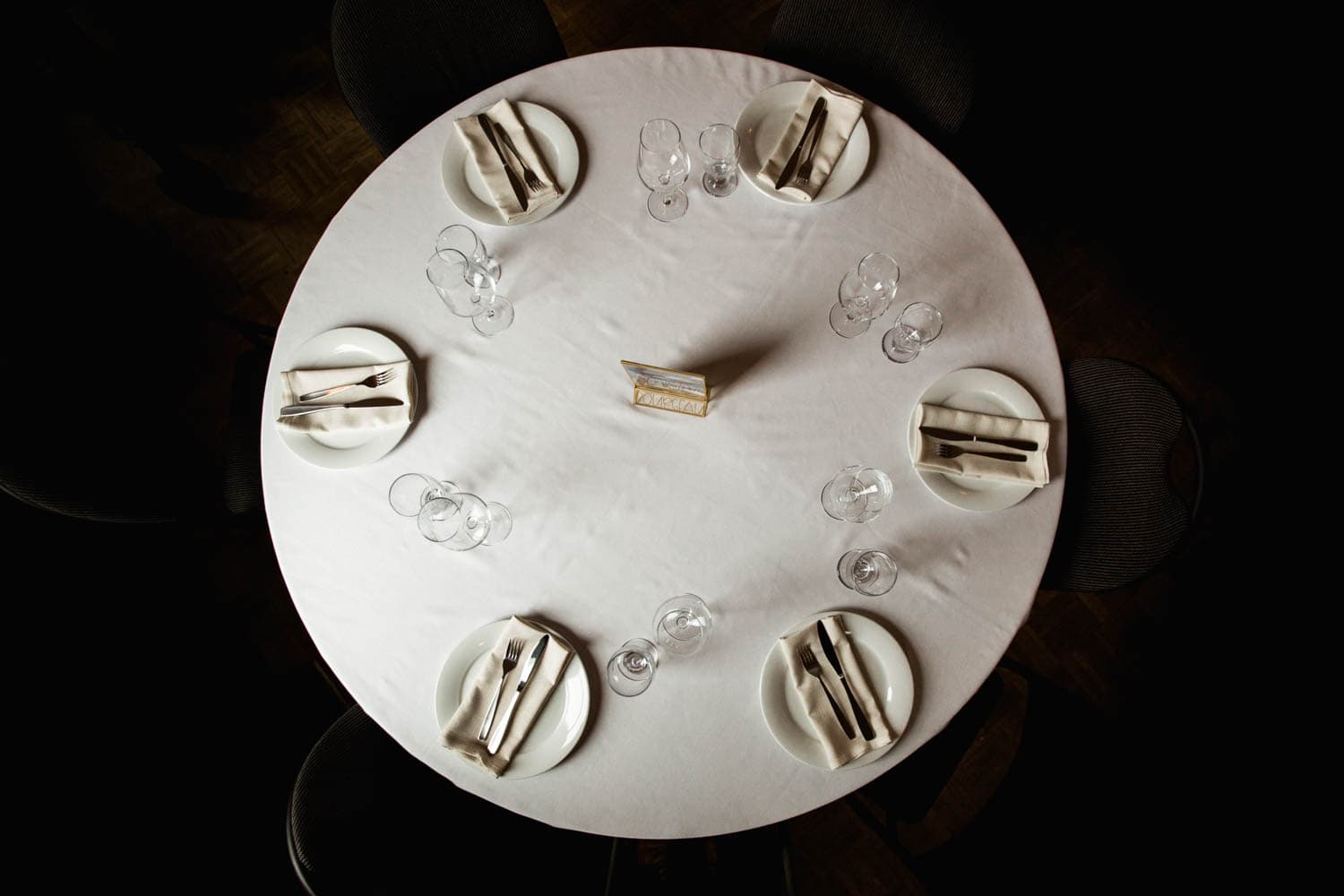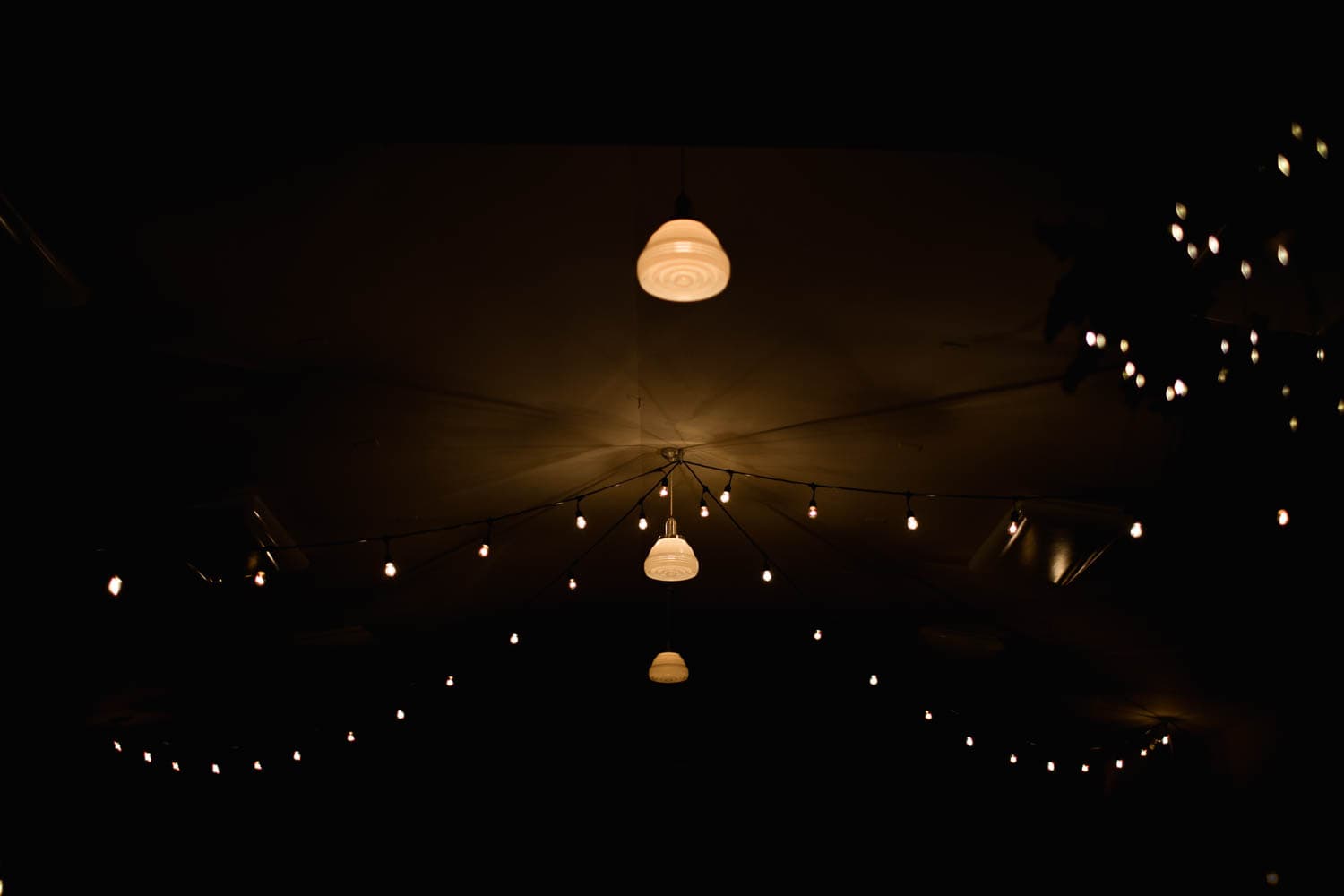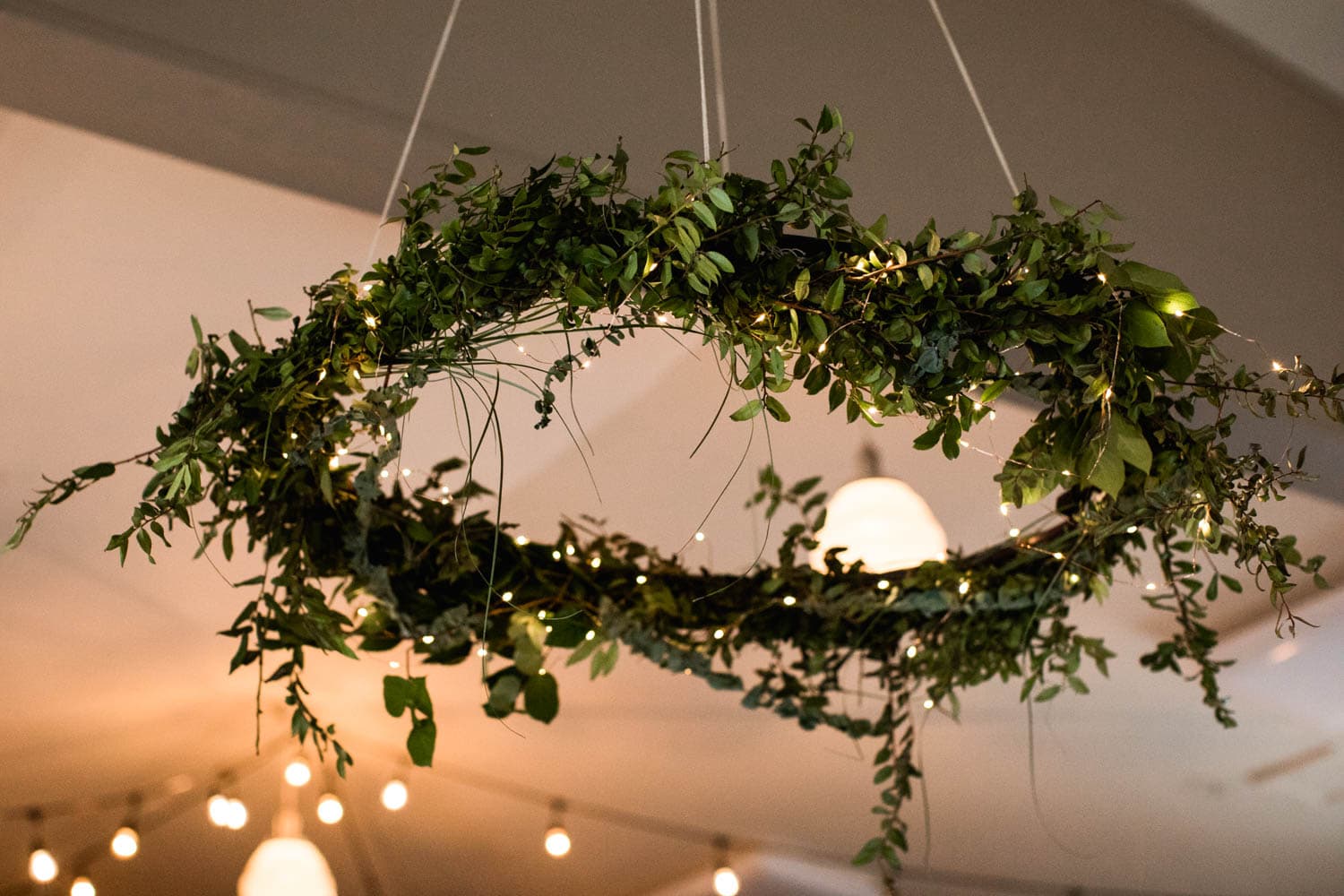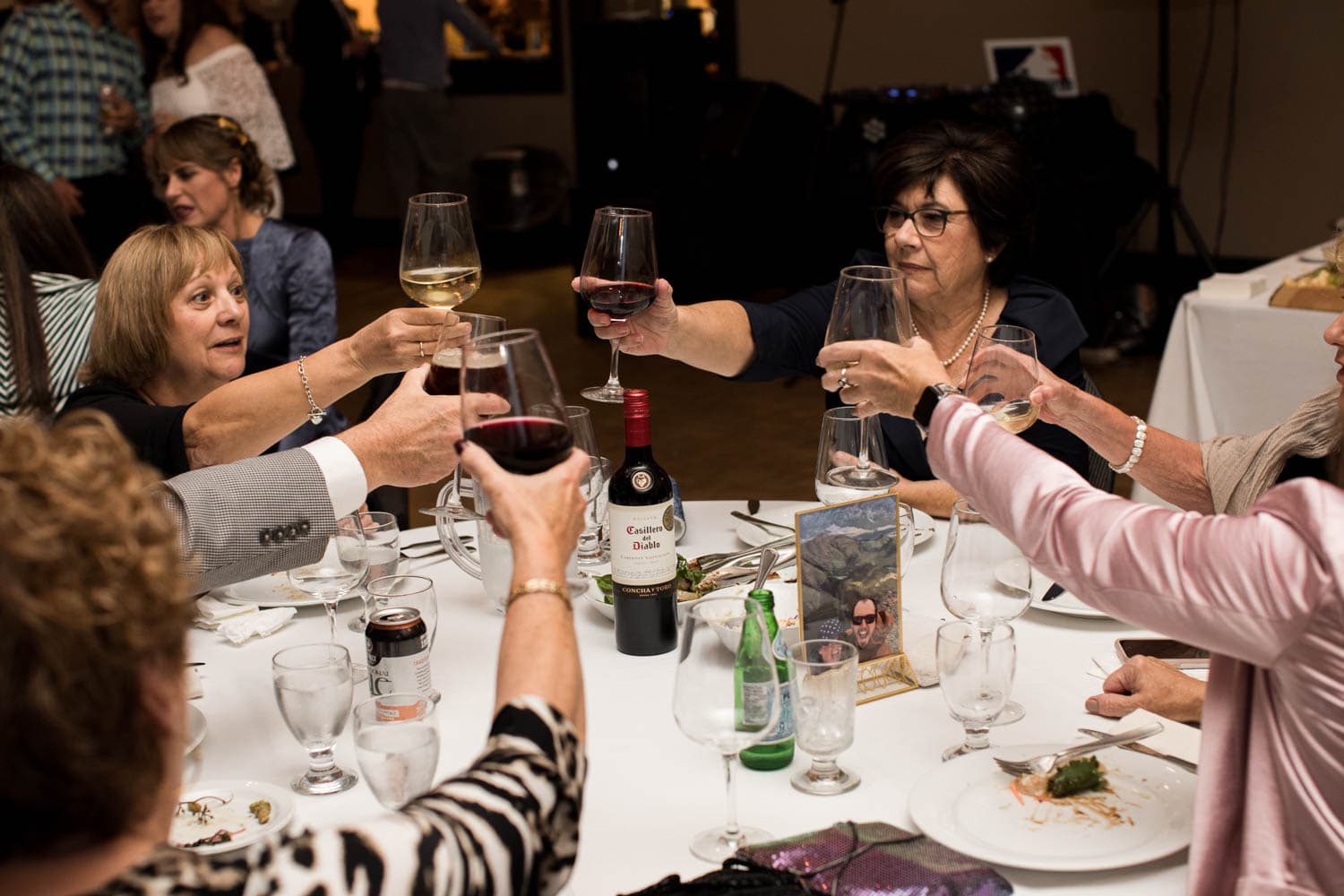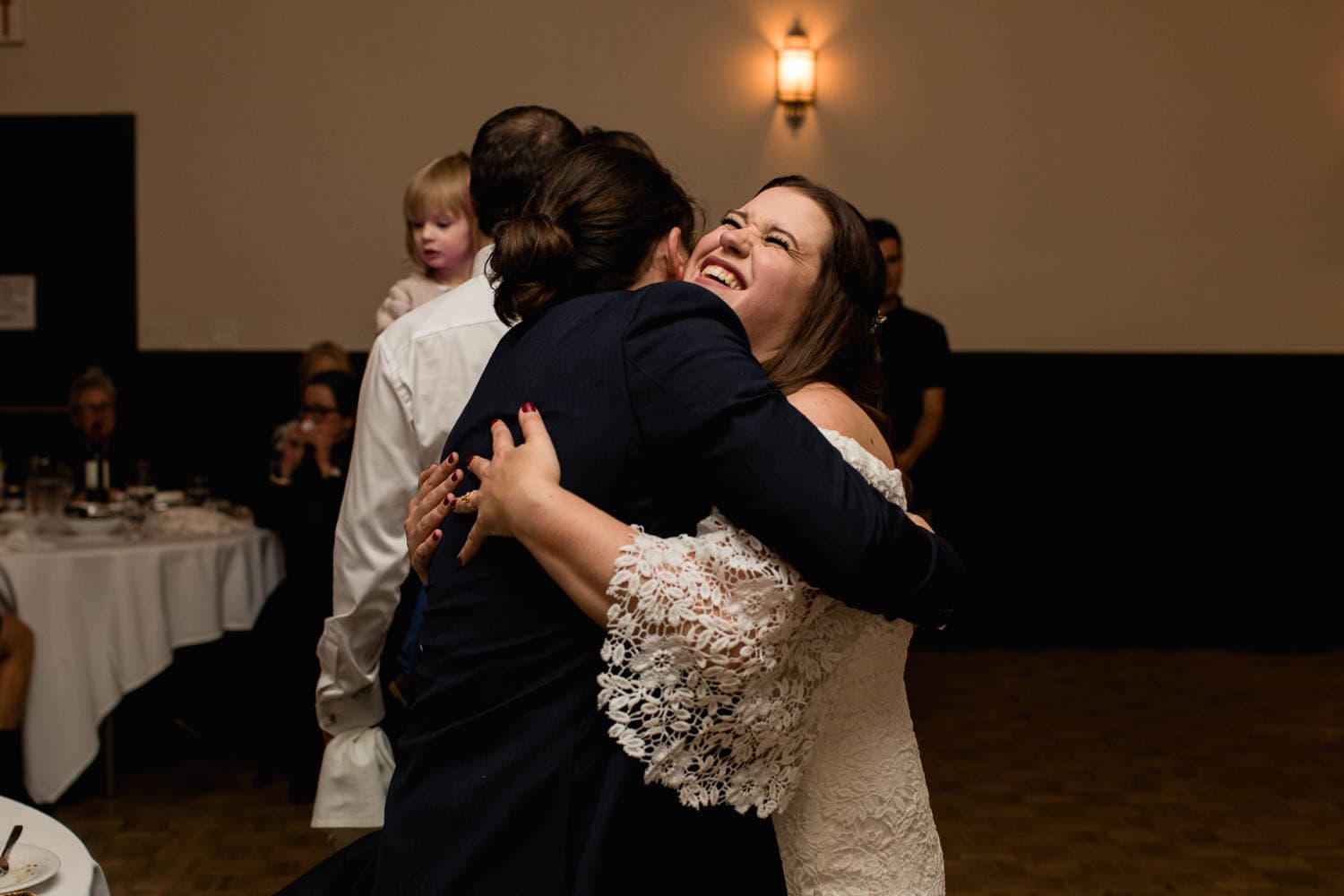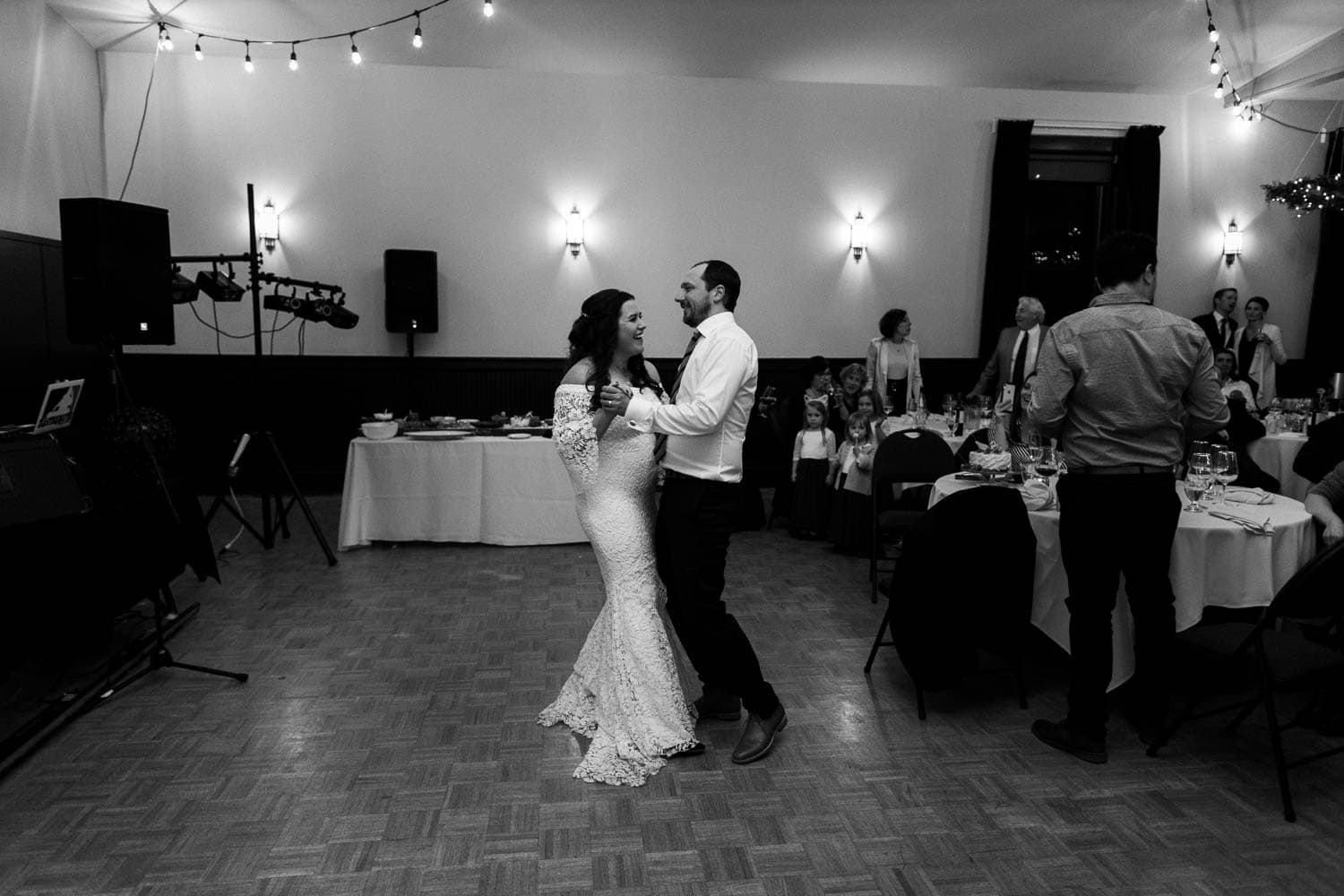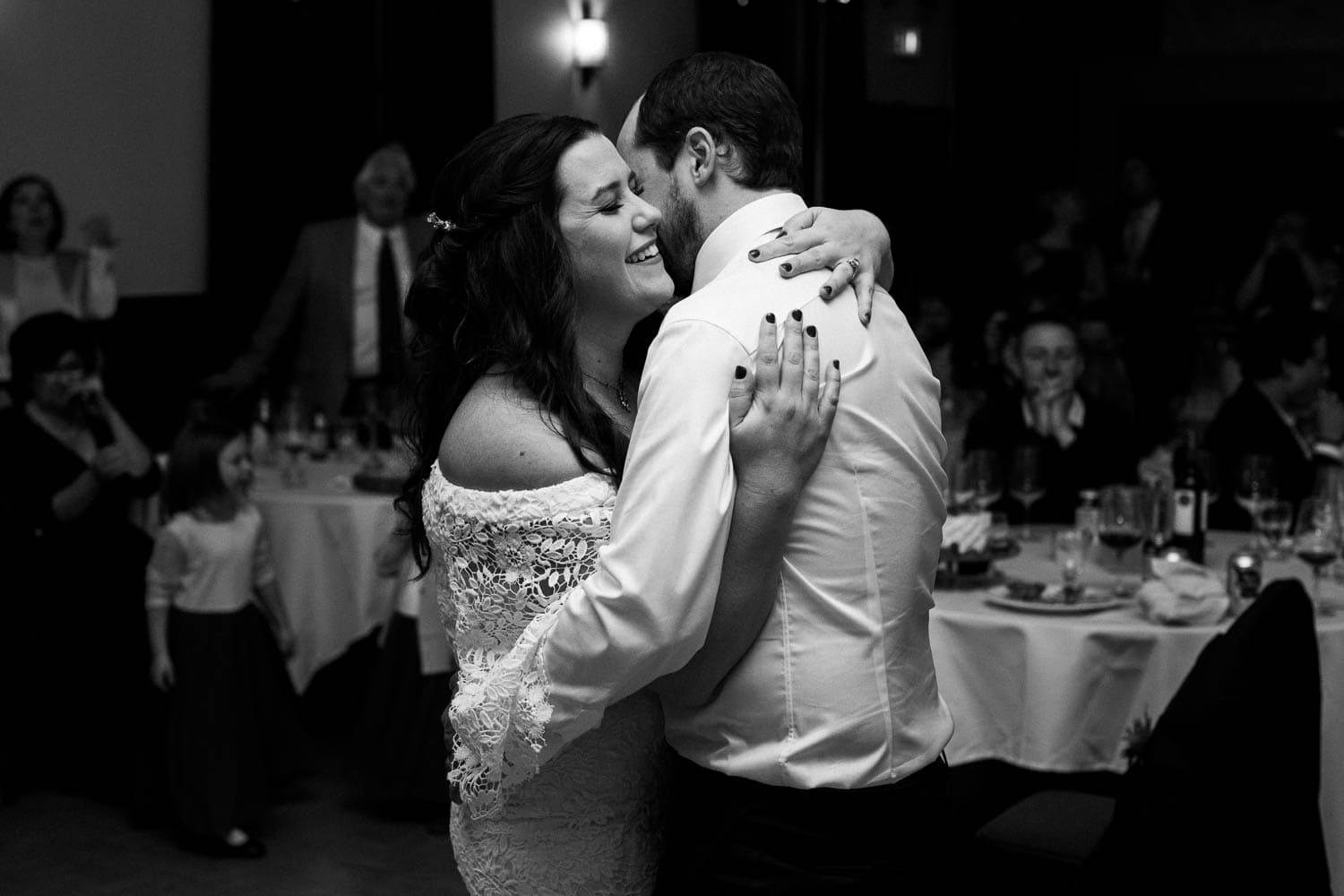 Vendors:
Ceremony location: Rundleview Park, Canmore
Reception Location: Canmore Miners' Hall
Hair: Jackie Elliot Salon, Canmore
See more like this Canmore Rundleview Park Wedding up on our blog…
Adrienne and Walter – Canmore Silvertip Wedding