Banff Elopement Photographer
Heather & Alex
As Banff Adventure Wedding Photographers, we are always scouting for new amazing locations to shoot in the mountains. Being avid hikers and campers we love getting outside and always have our eyes peeled for big landscapes and stunning scenery to work into our weddding photography.
Banff Adventure Wedding Photographers
The other summer we hiked the Iceline Trail in Yoho National Park. It's a beautiful trail with glaciers, waterfalls and great views of Yoho and Little Yoho Valley. The Trailhead is at the base of Takakkaw Falls. A towering 1,224 ft waterfall and the second tallest in Canada. Fed by the Daly Glacier, the falls are raging in early summer from snow melt. We thought this would be an amazing place for a wedding shoot as it is pretty accessible in a wedding dress with access by a paved path and a short scramble up a rock pile. The views below the valley are beautiful as well as the backdrop of the waterfall and its magical mist.
Post Wedding Shoot
Heather and Alex first got in contact with us and wanted to do a post wedding shoot. Heather is from Calgary and Alex is from the UK. They both live in London, England, and wanted to get married in the Canadian Rockies where Heather grew up camping and enjoying the mountains. Their wedding day was in Canmore but they wanted the day's focus to be on family and friends. They didn't want to leave their party and all the fun to go and take photos! This is why they decided to do a post wedding adventure shoot with us! Not only could they spend the whole day with their guests but they also could get to some amazing locations that wouldn't have been possible on their wedding day.
Their Story
We met these two in Yoho National Park and started walking up to Takakkaw Falls. After taking some photos down by the river we decided to keep heading up to where we had previously scouted some amazing rocks at the base of the falls. Heather could not have picked a more perfect dress for the setting. It picked up the wind and danced in the mist creating the most beautiful shapes and lines. Just as we were about to head down the sun came out and the most amazing rainbow appeared behind them!
Next, we decided to make our way to Peyto Lake to watch the sun set over the mountains. It was the perfect night. As we walked along the cliffs, we marvelled at the colour of the water in contrast to the vibrant sky. As the sun dipped below the peaks the clouds lit up and we all agreed that this has to be one of the most beautiful places in the world. We feel so lucky that we got to create these memories for Heather and Alex. These photos are proof that doing a post wedding adventure session is always a good idea!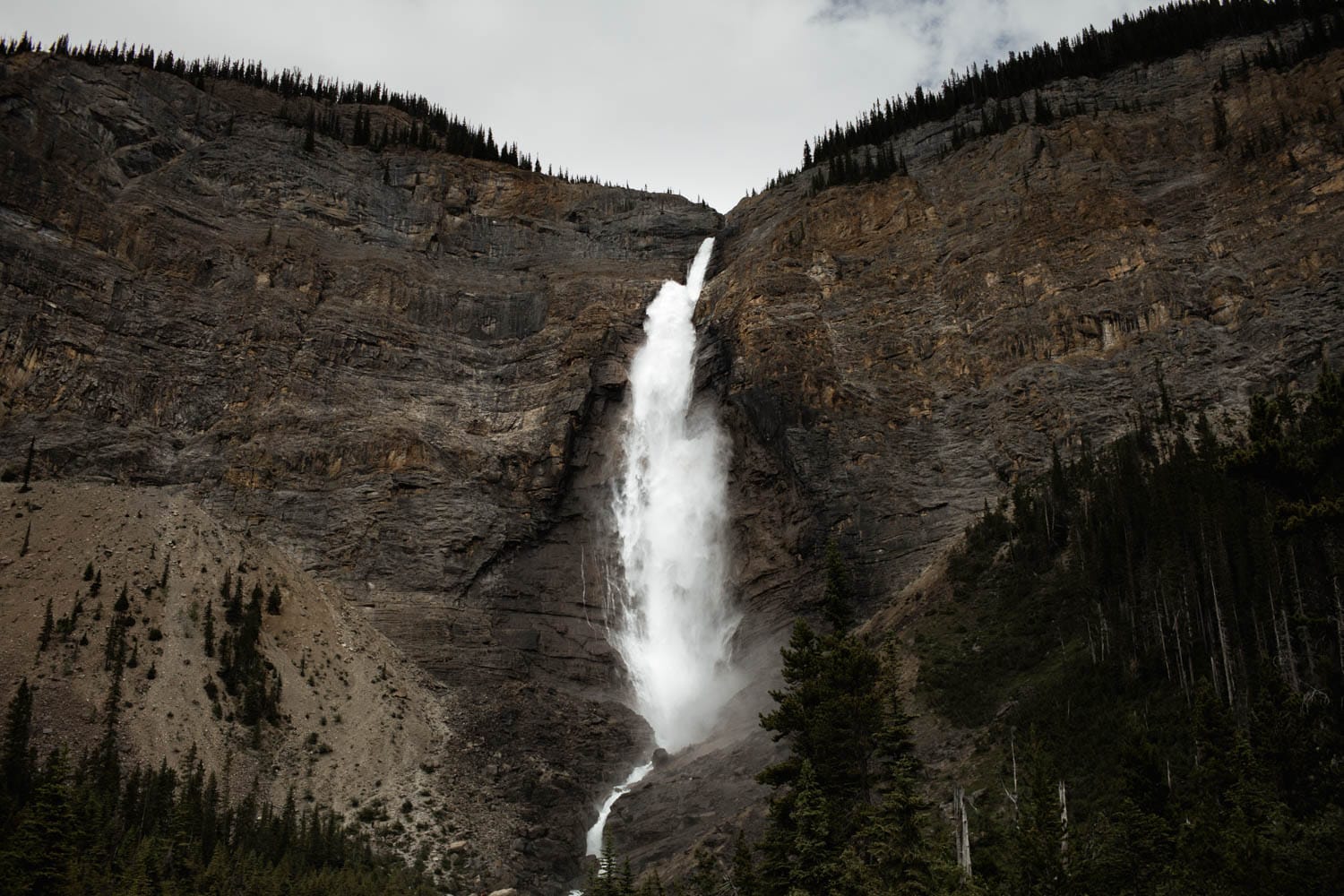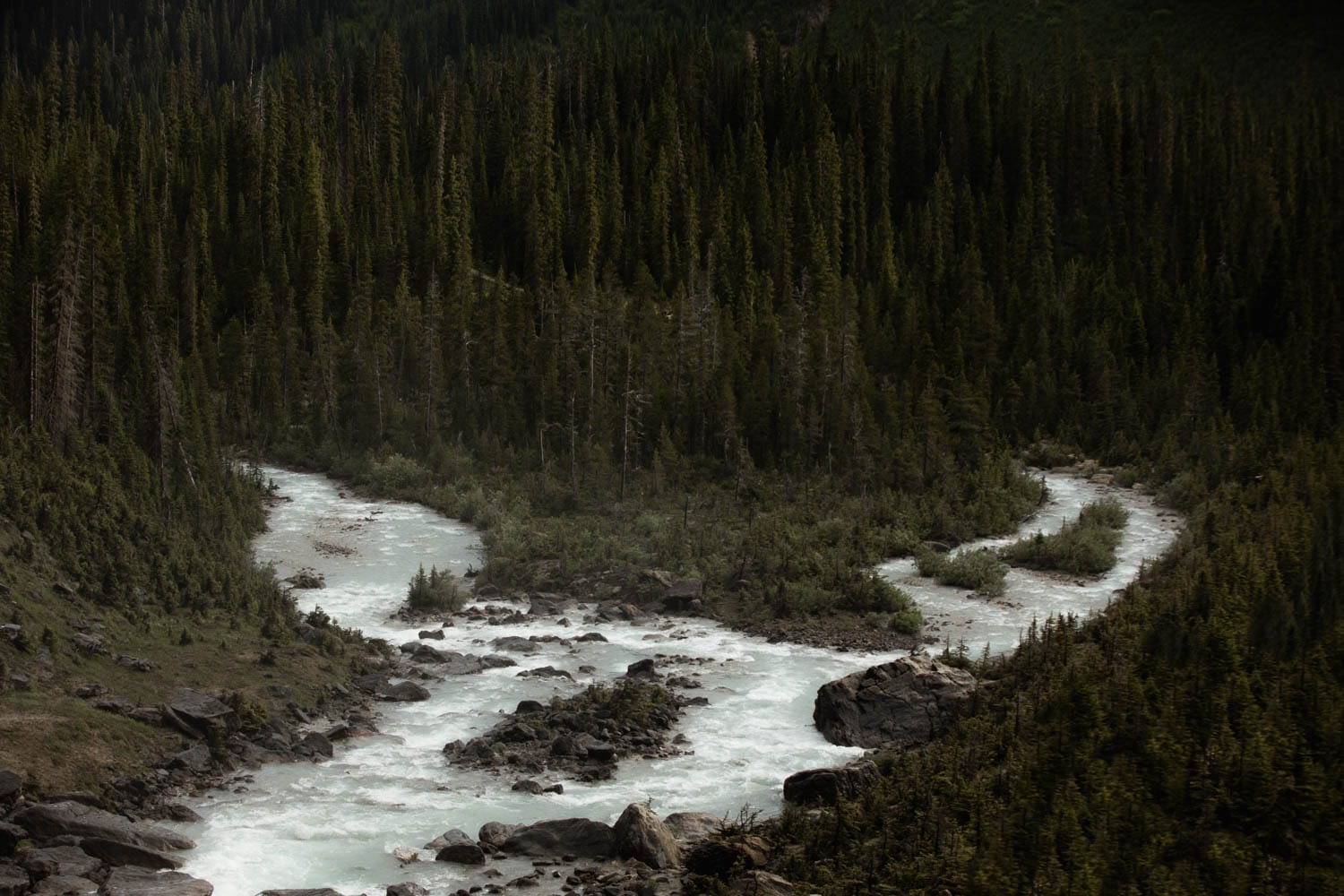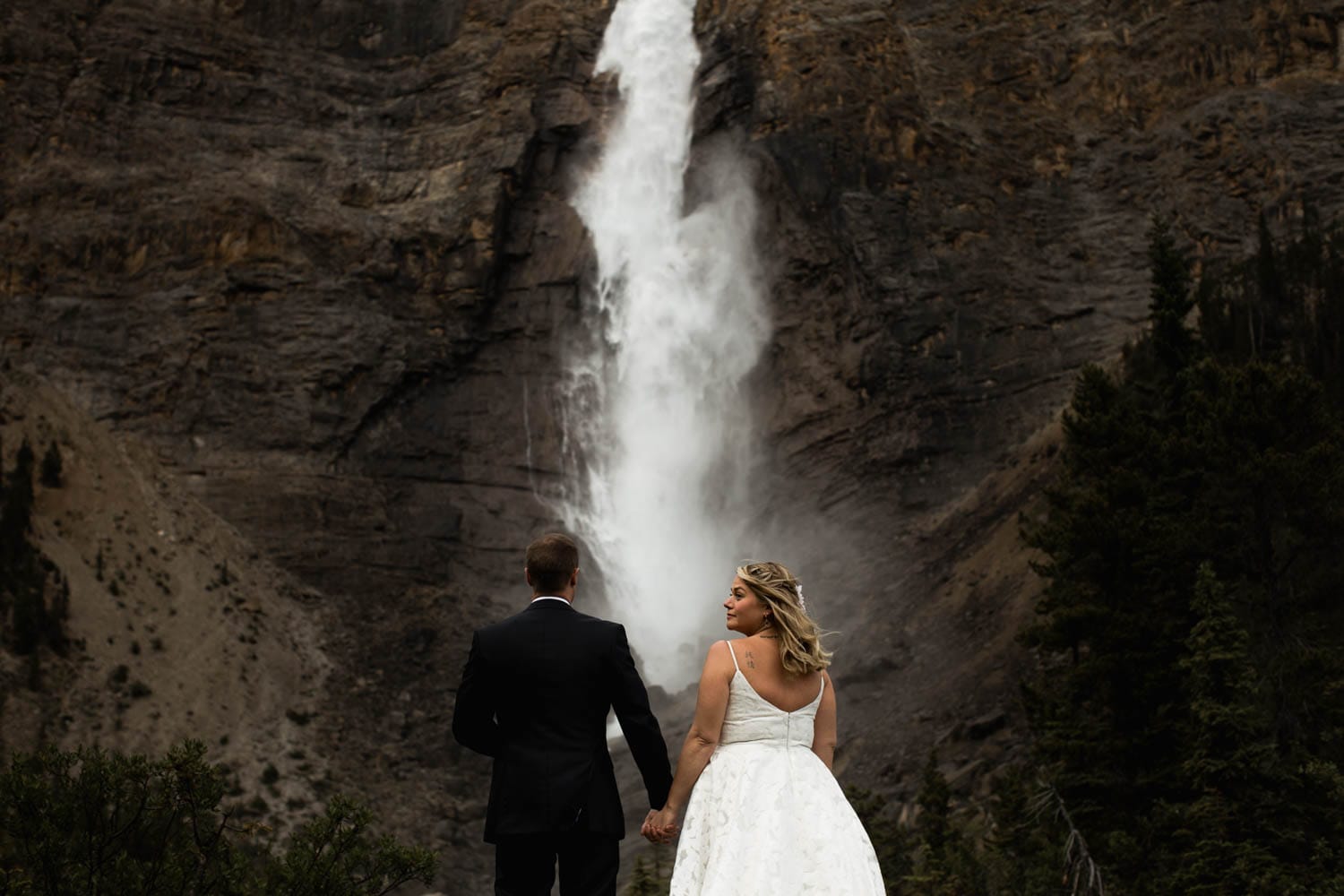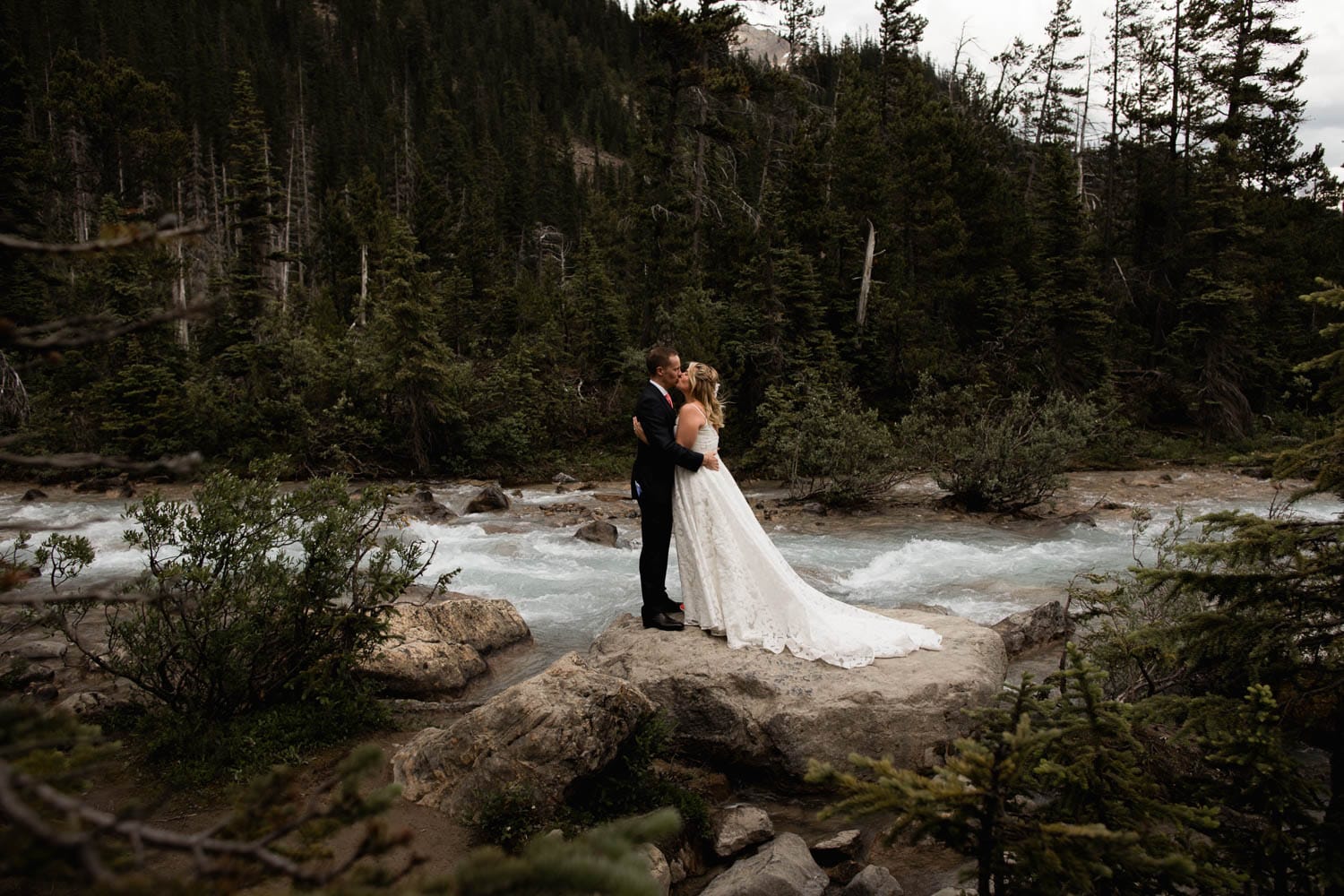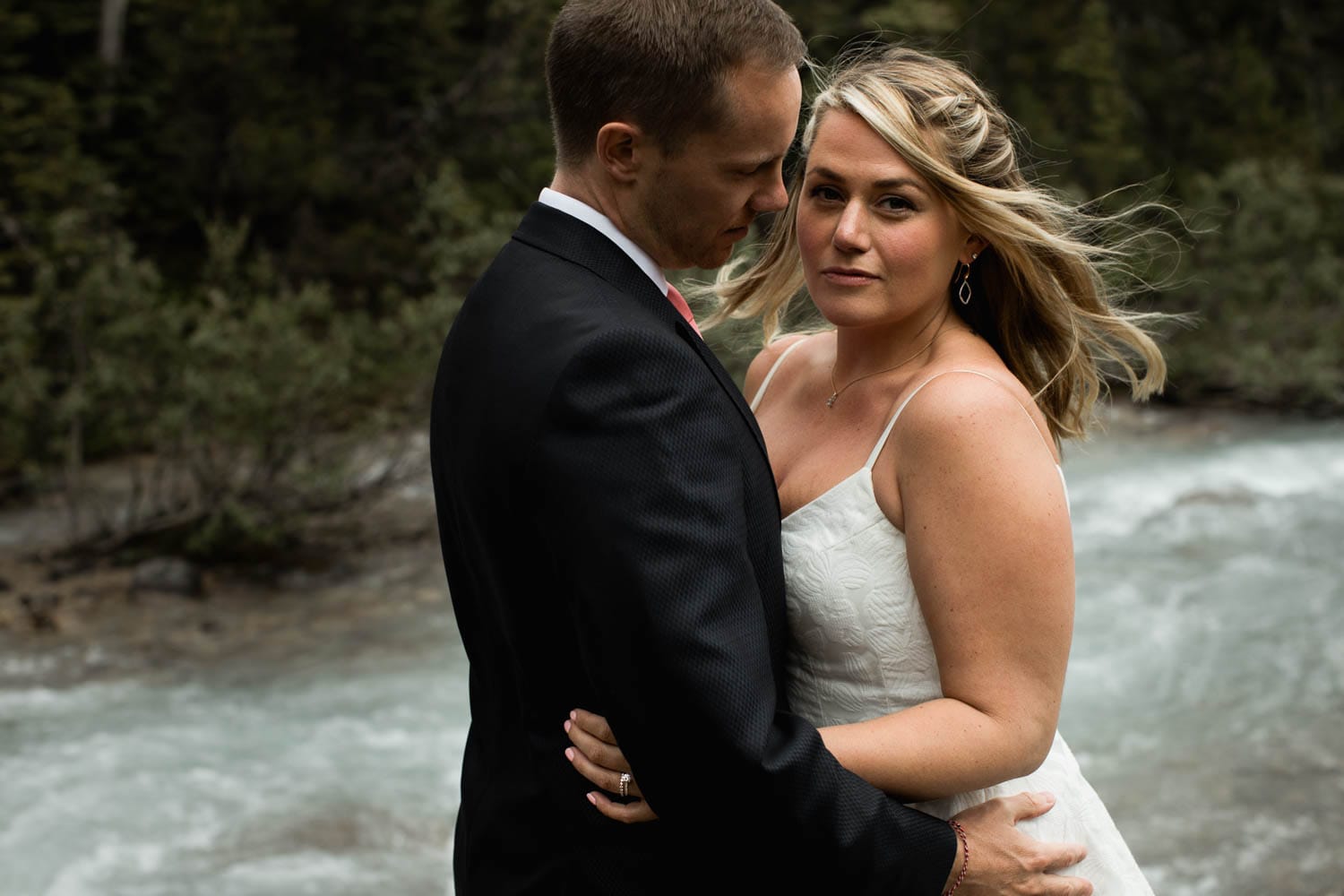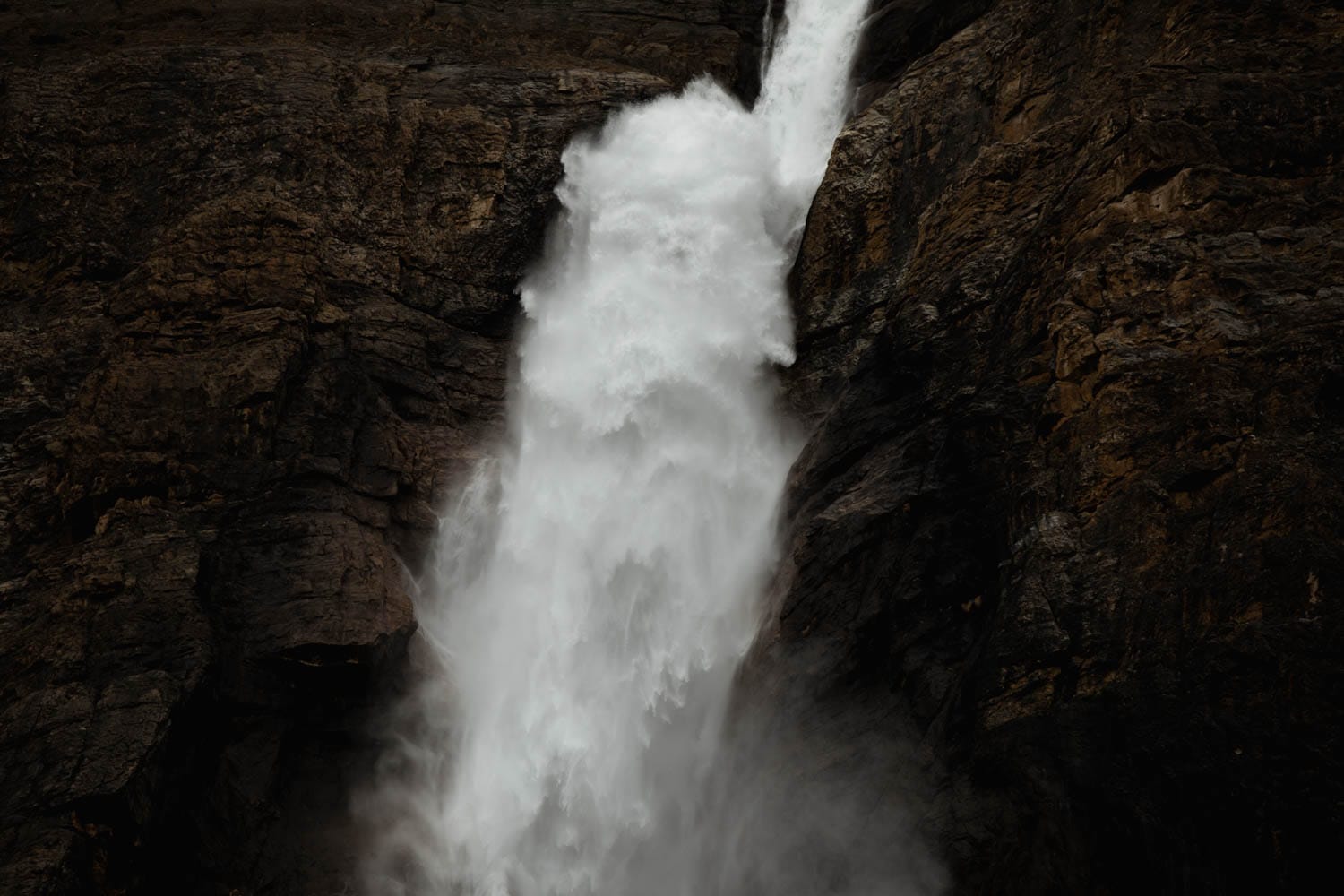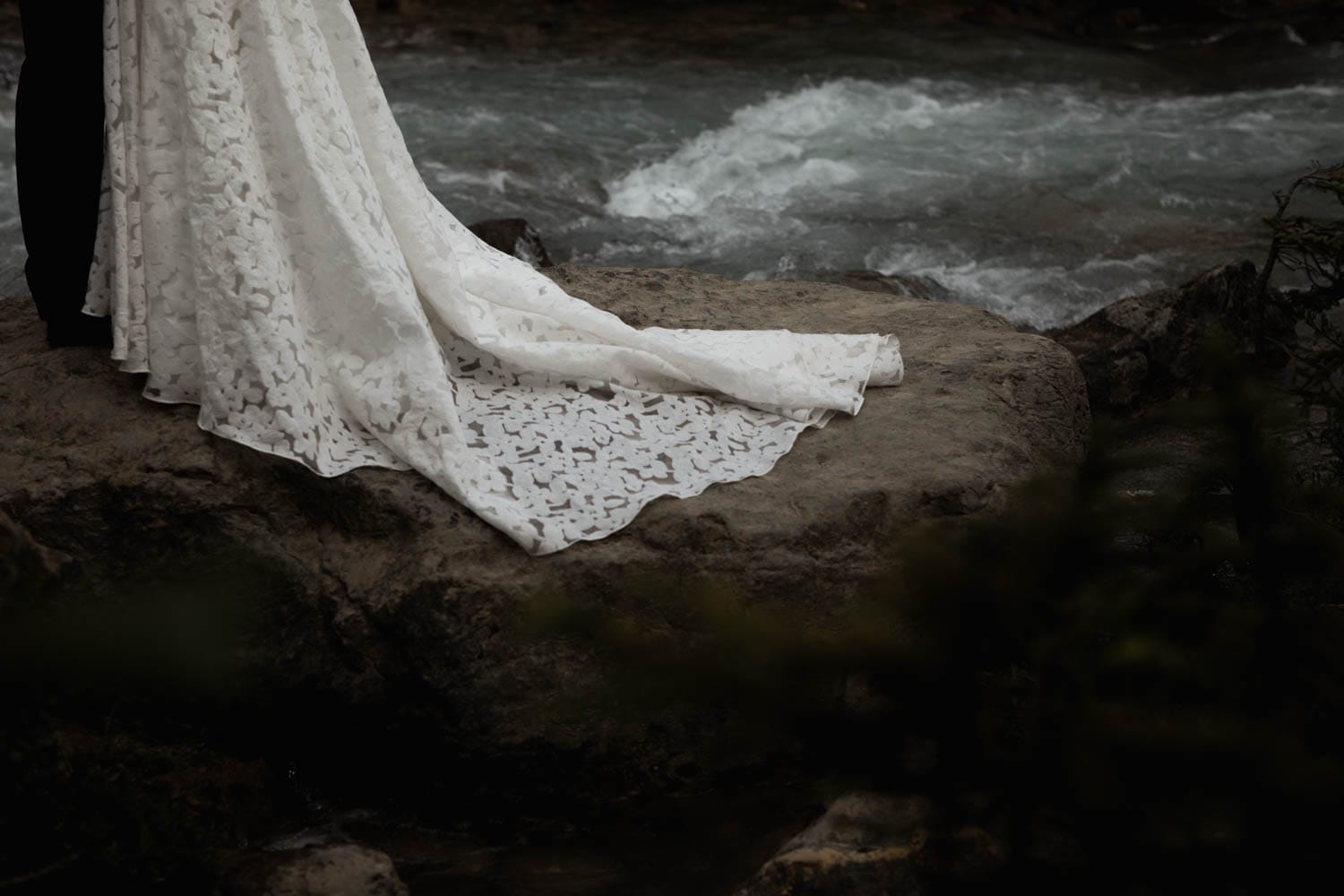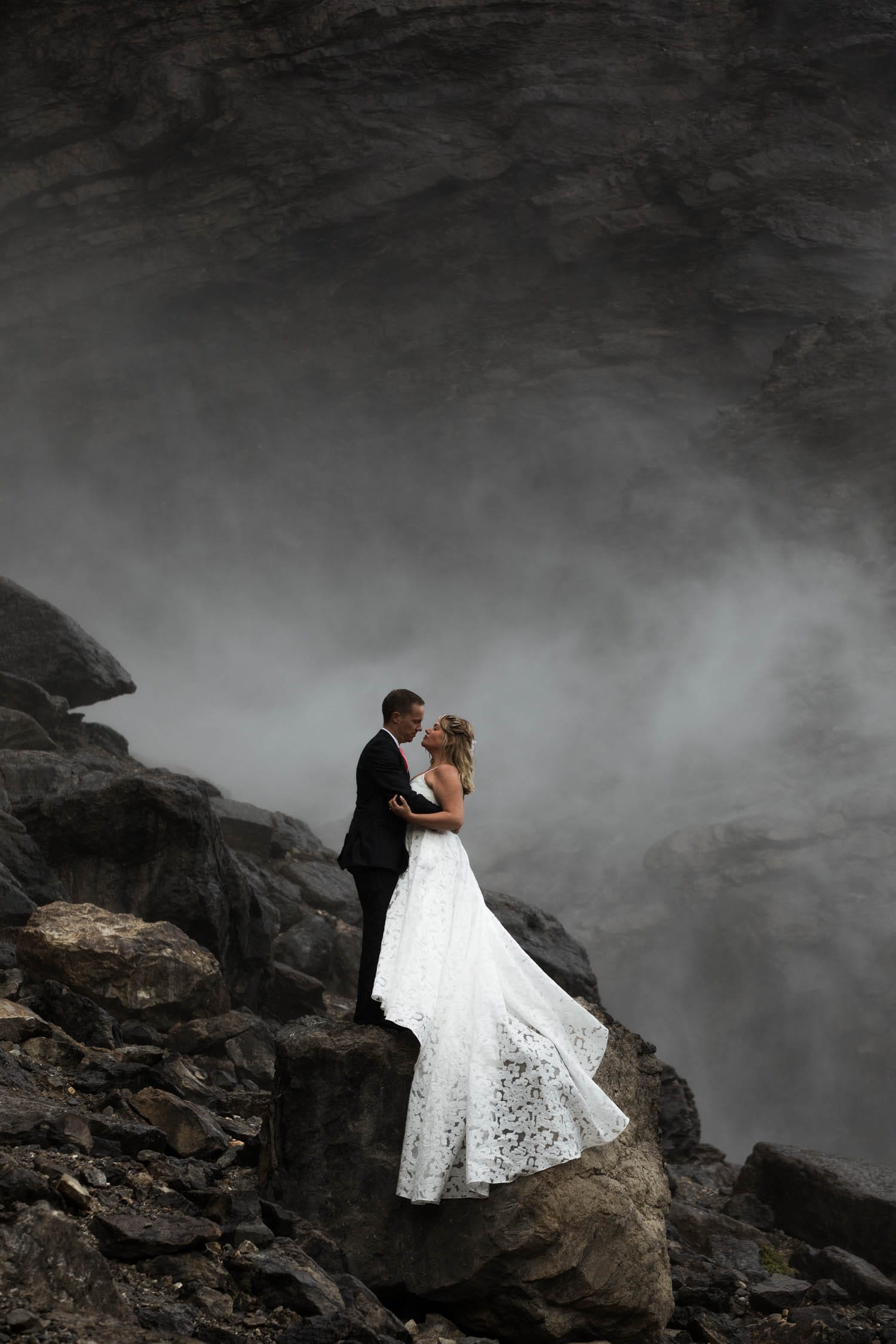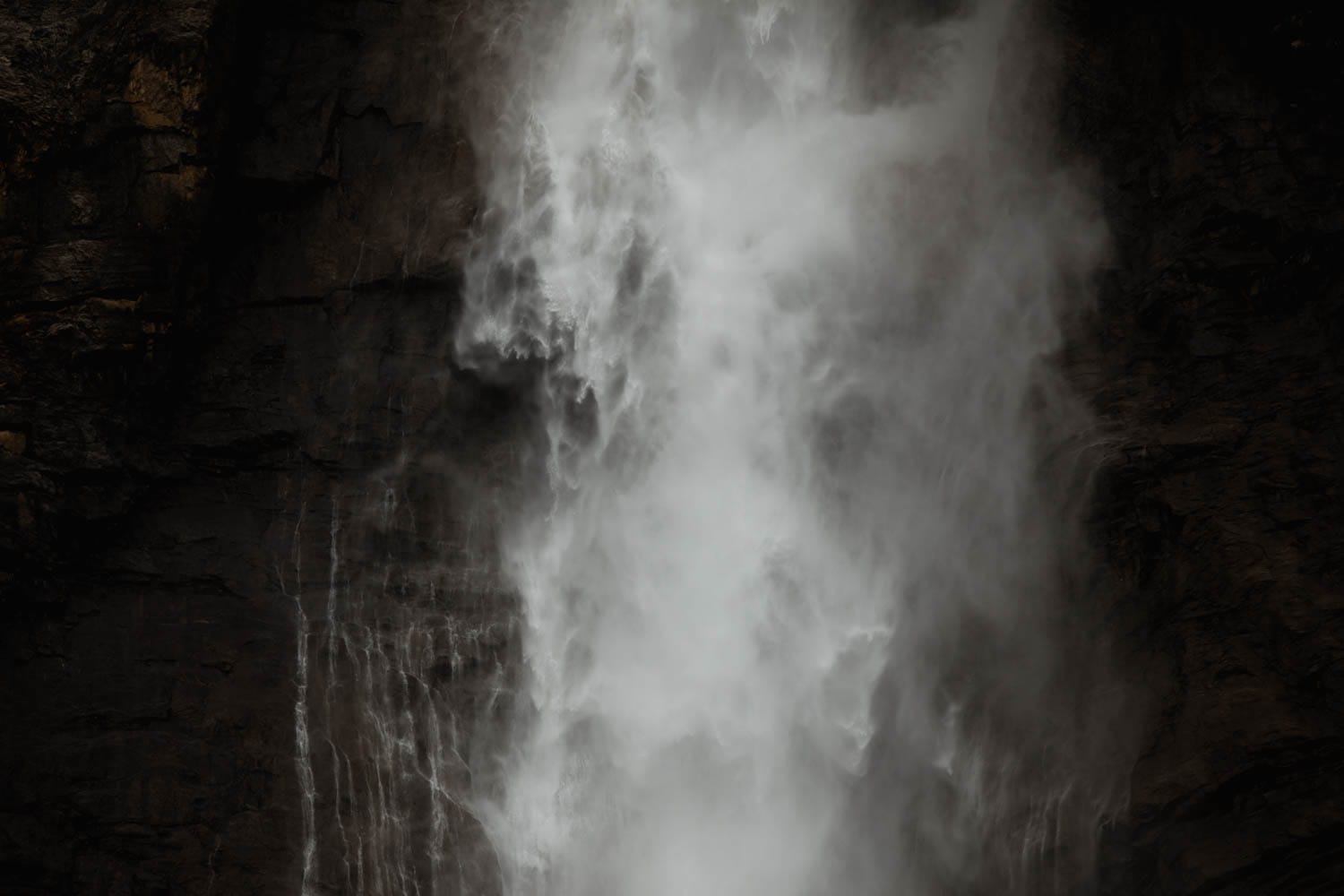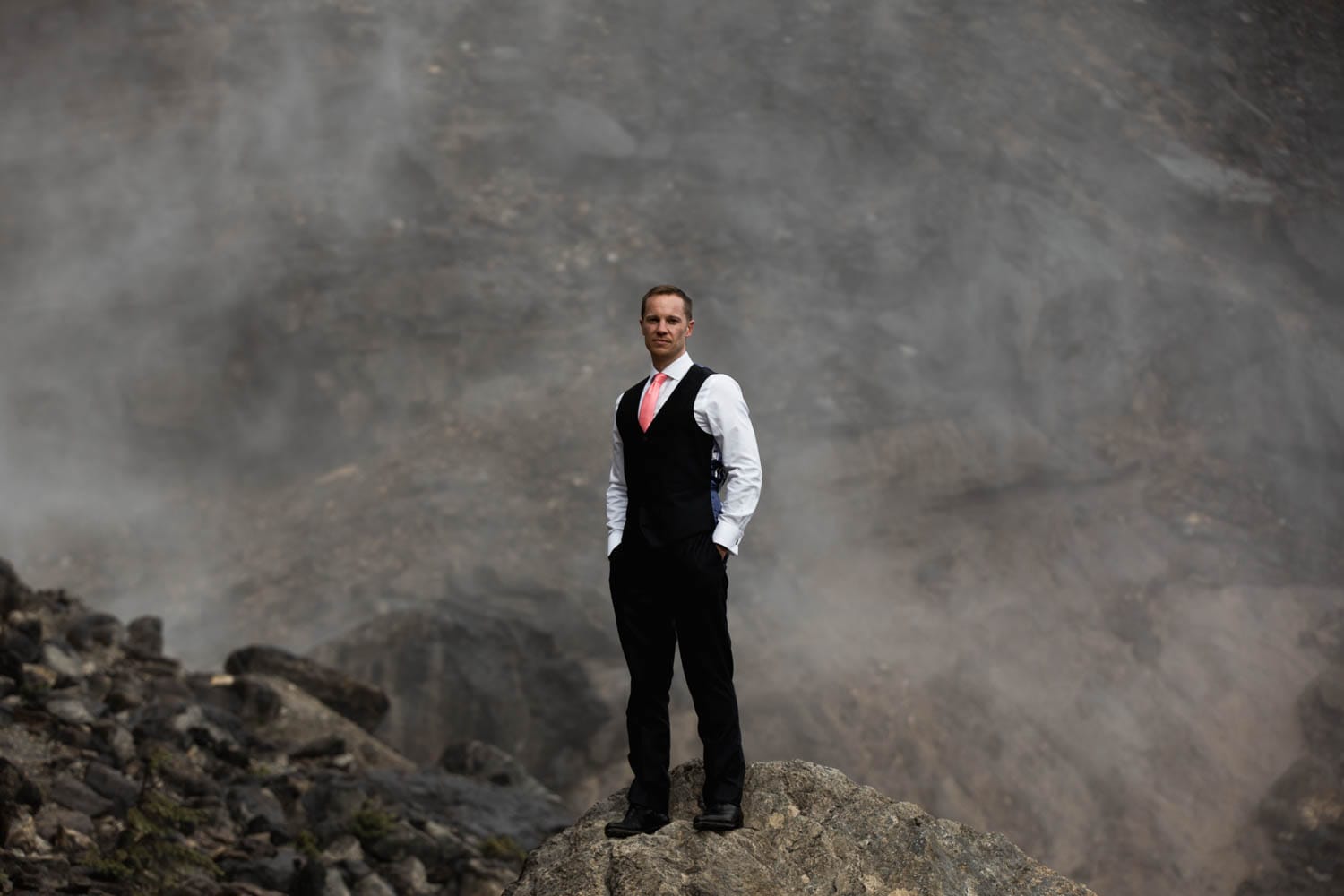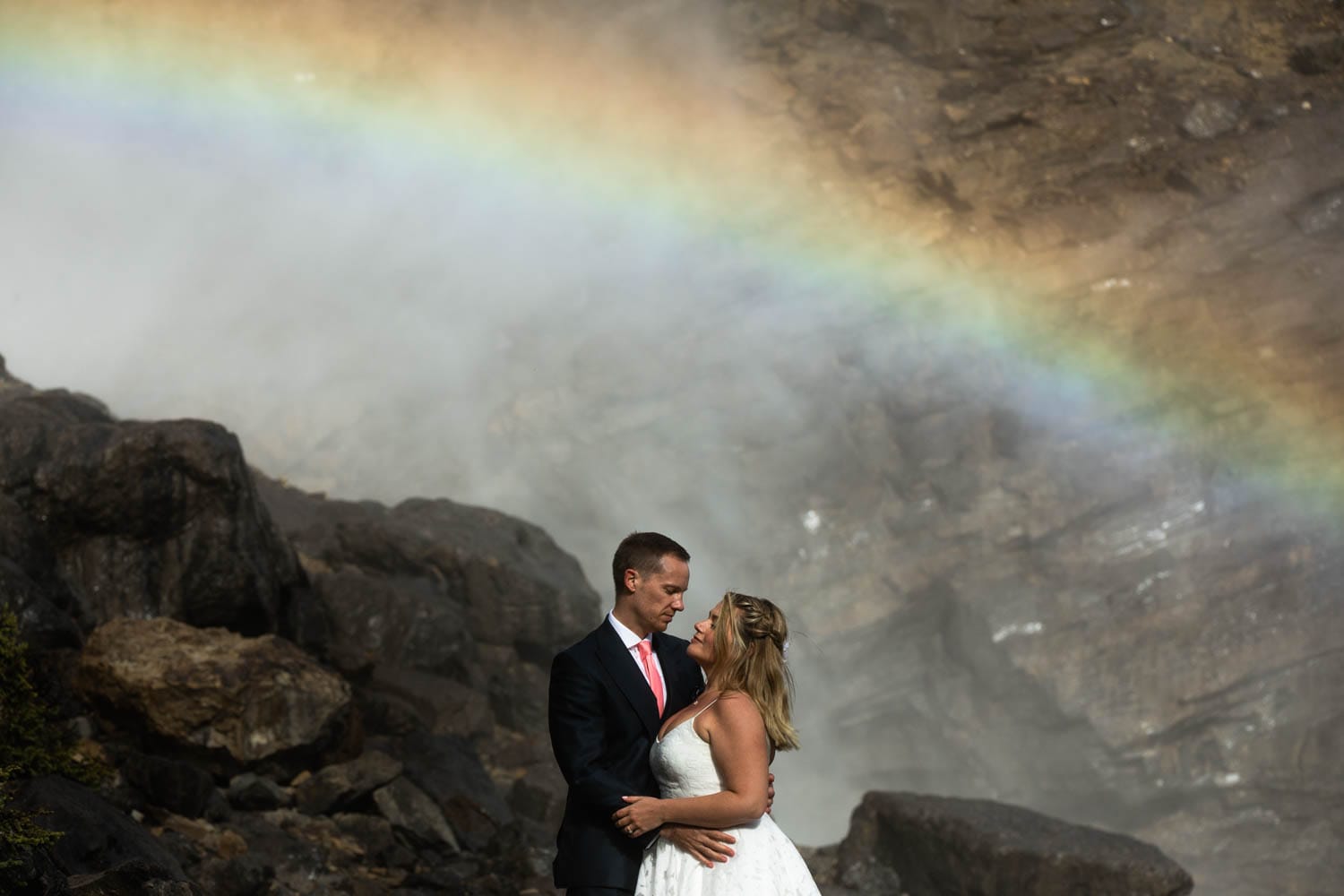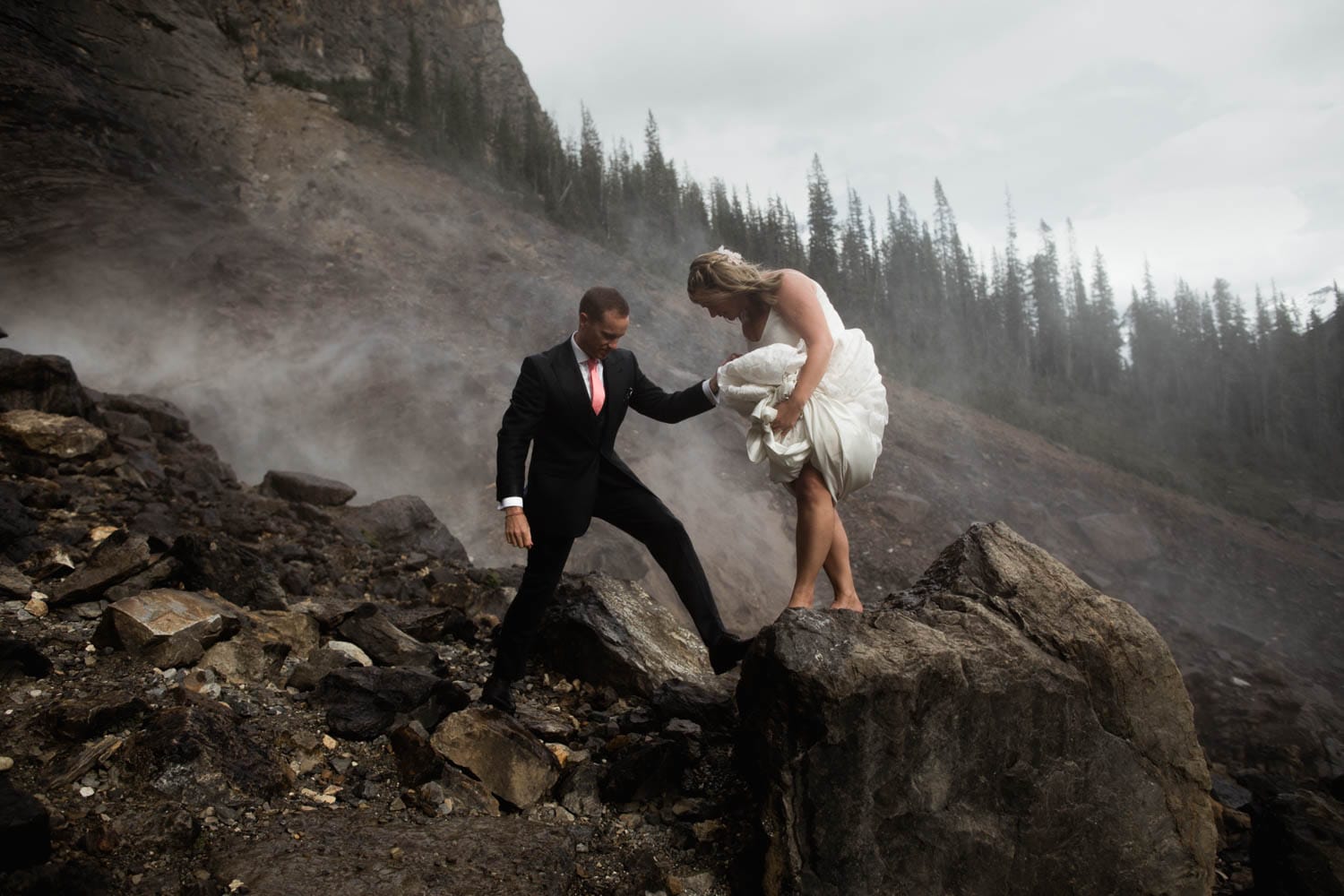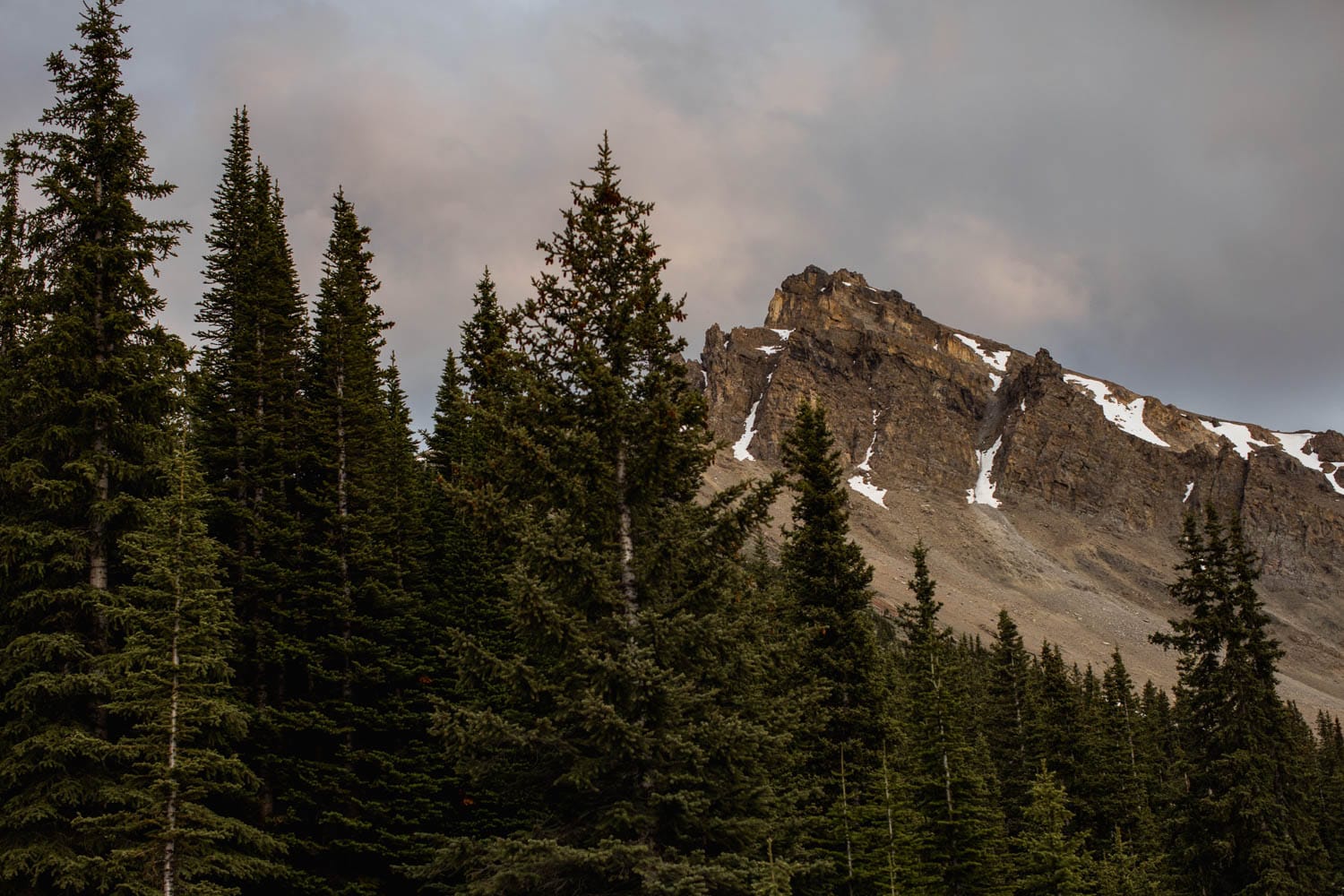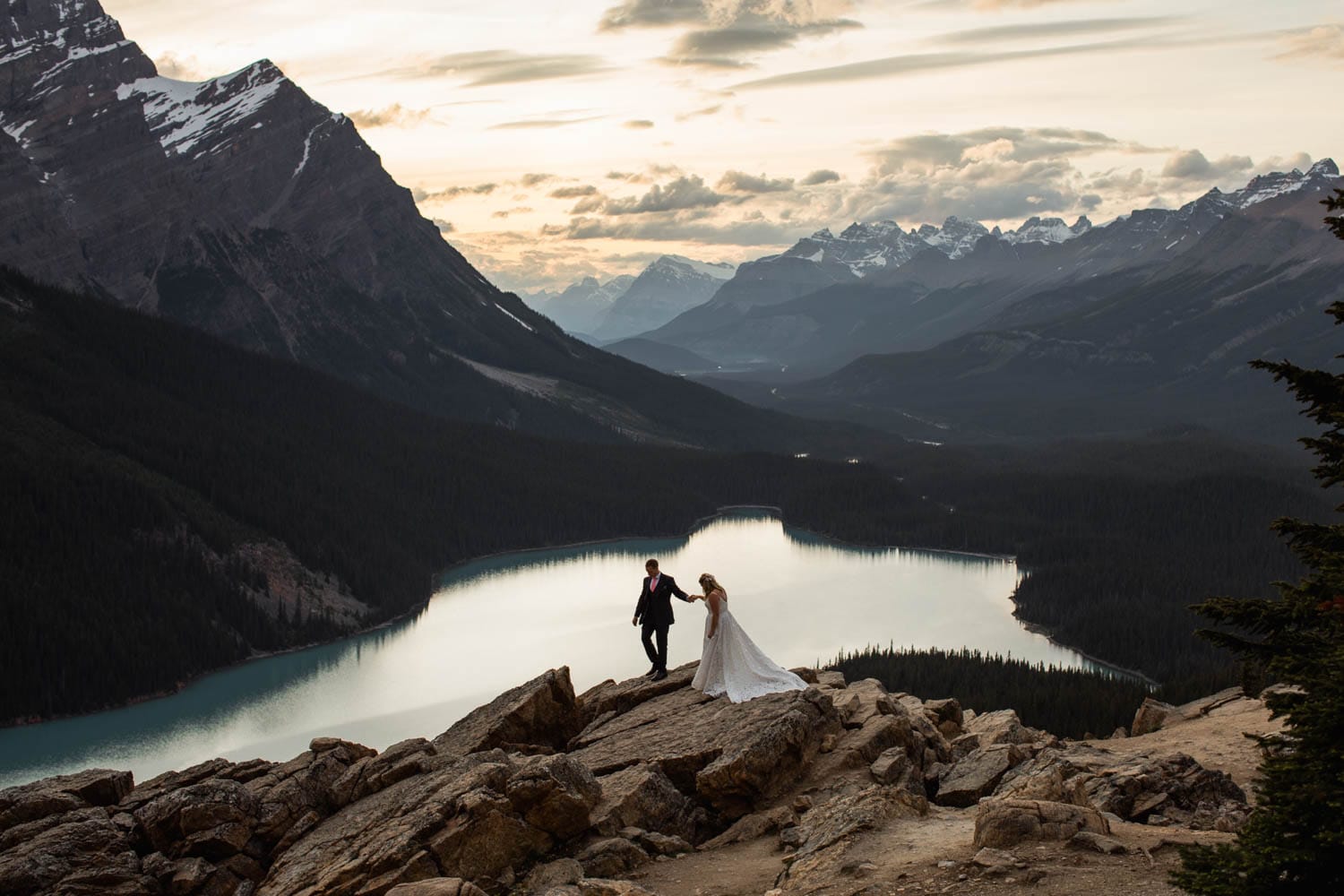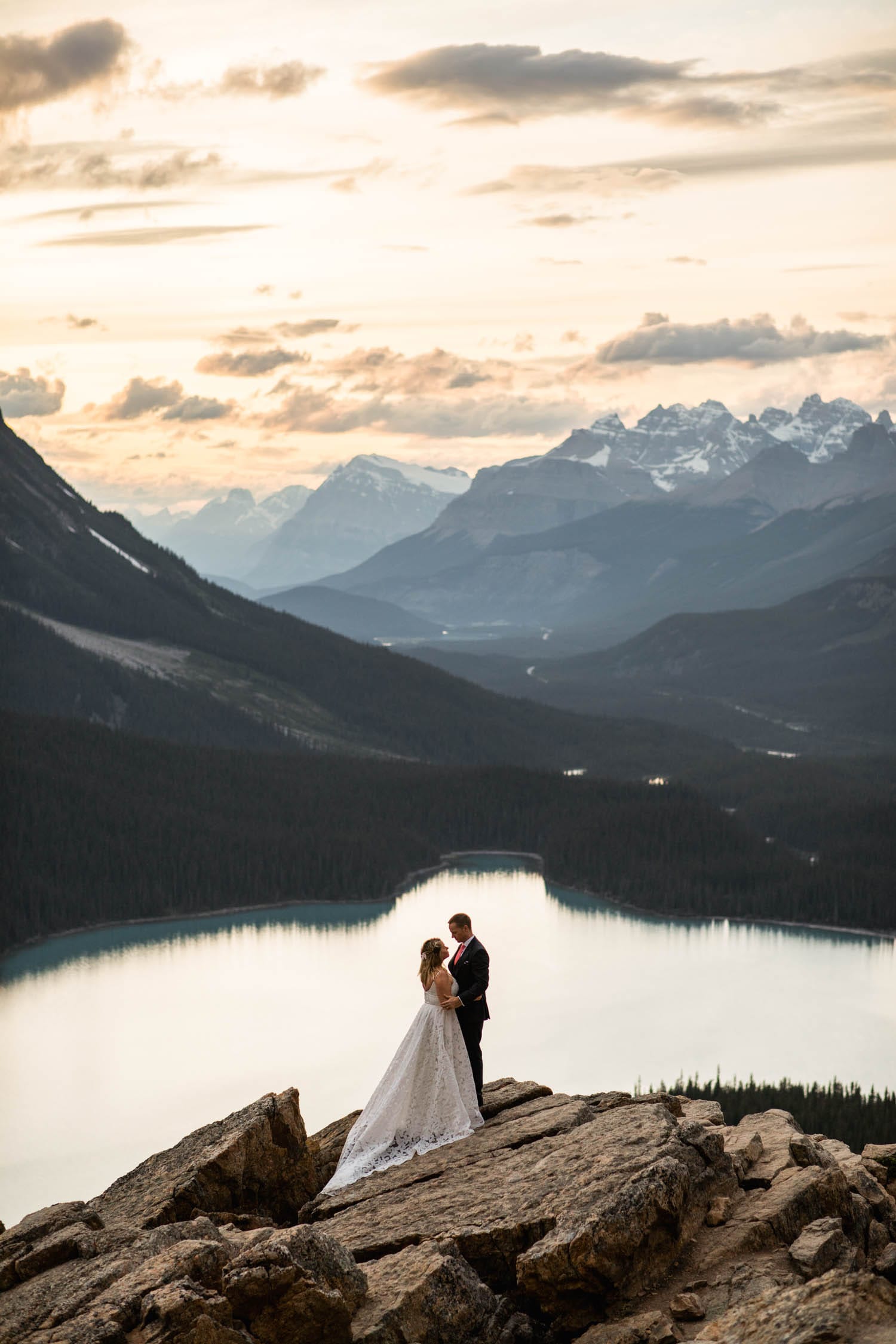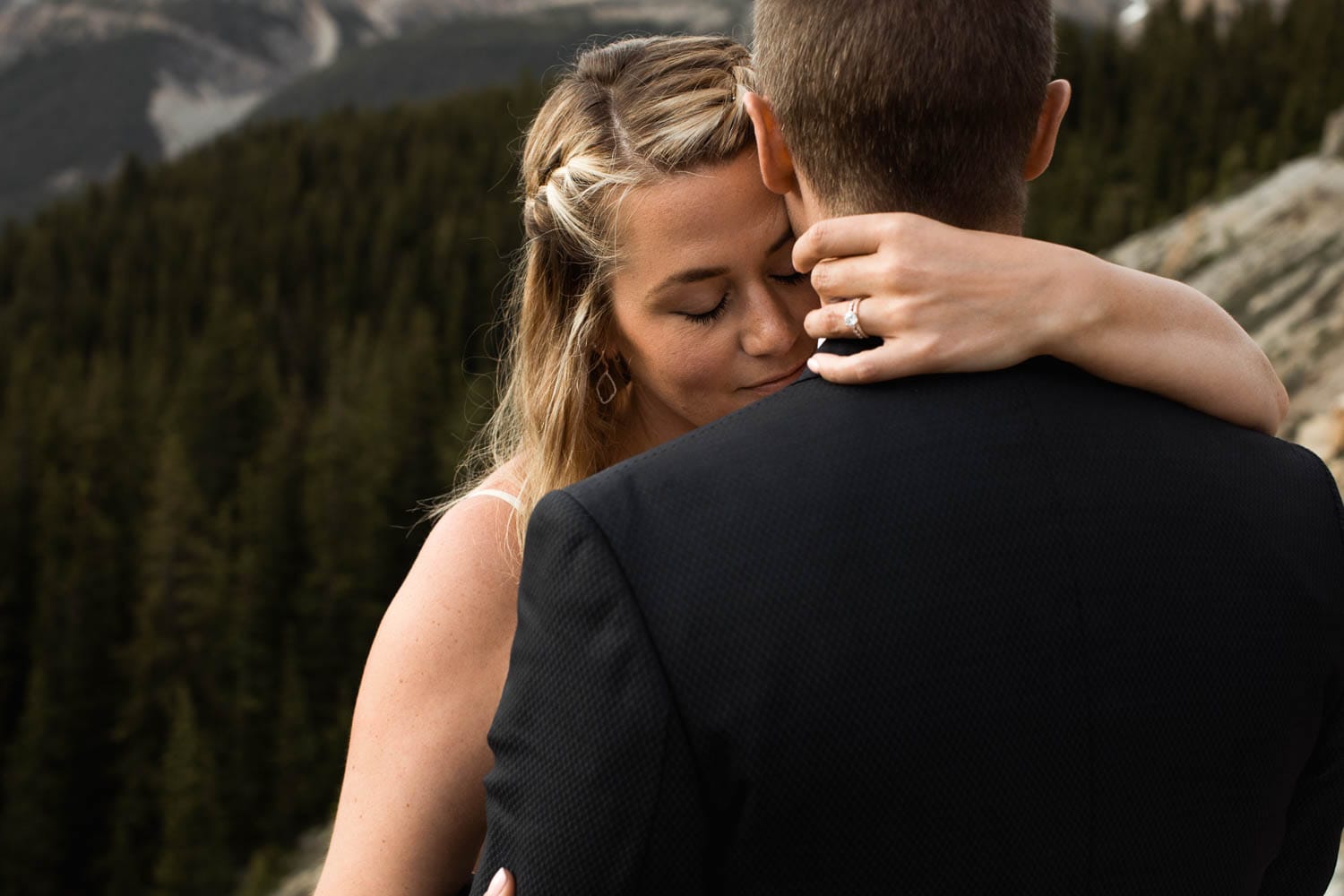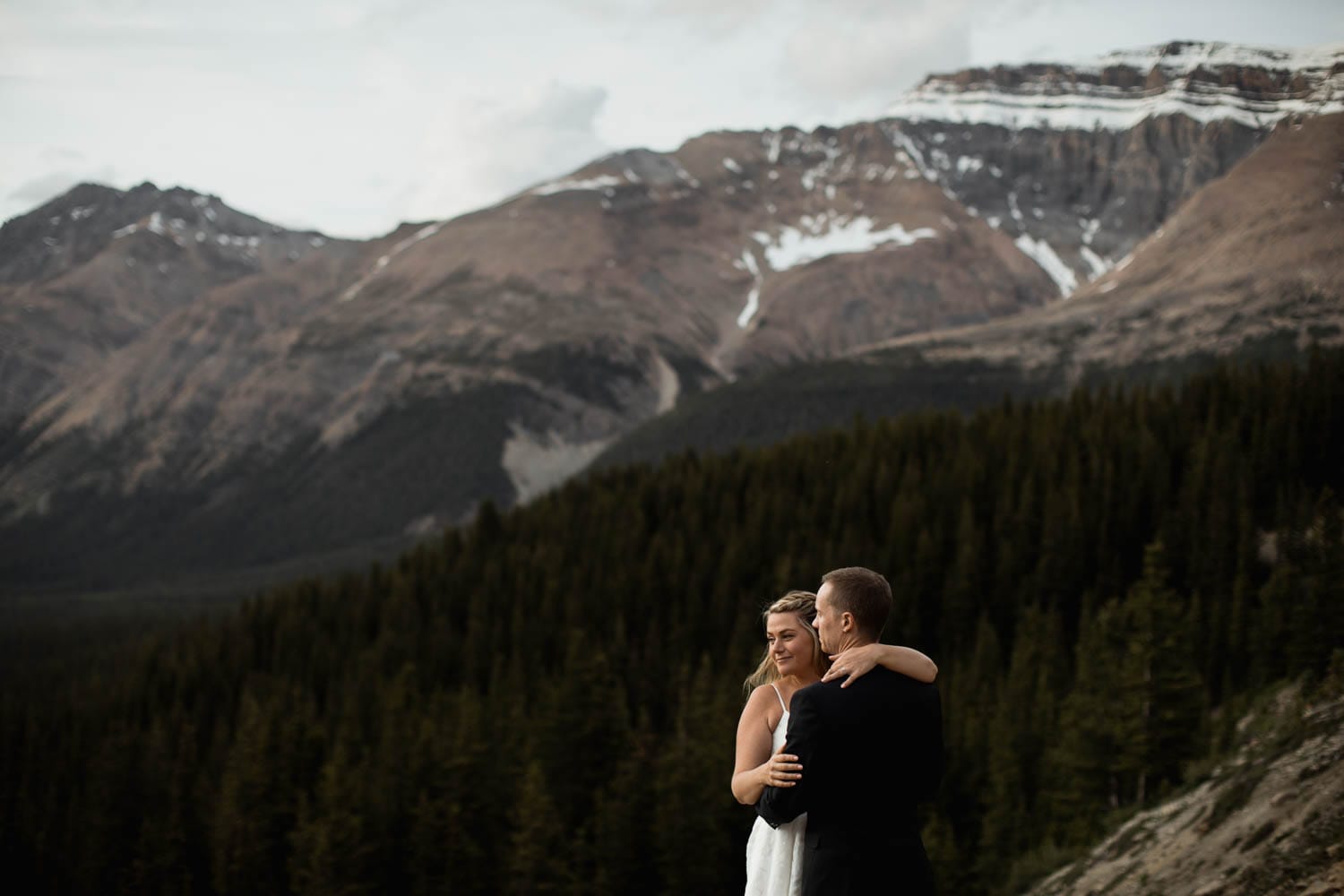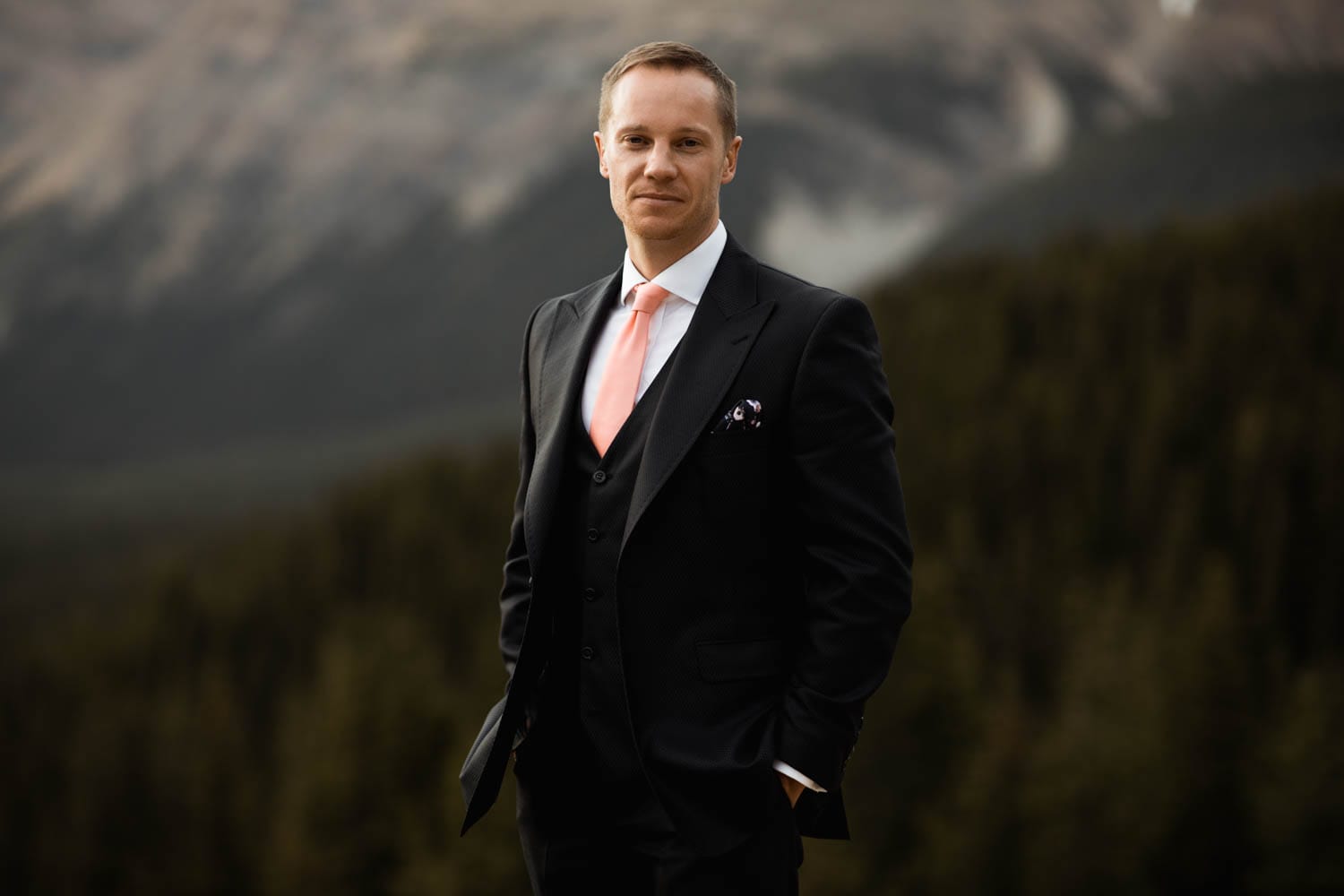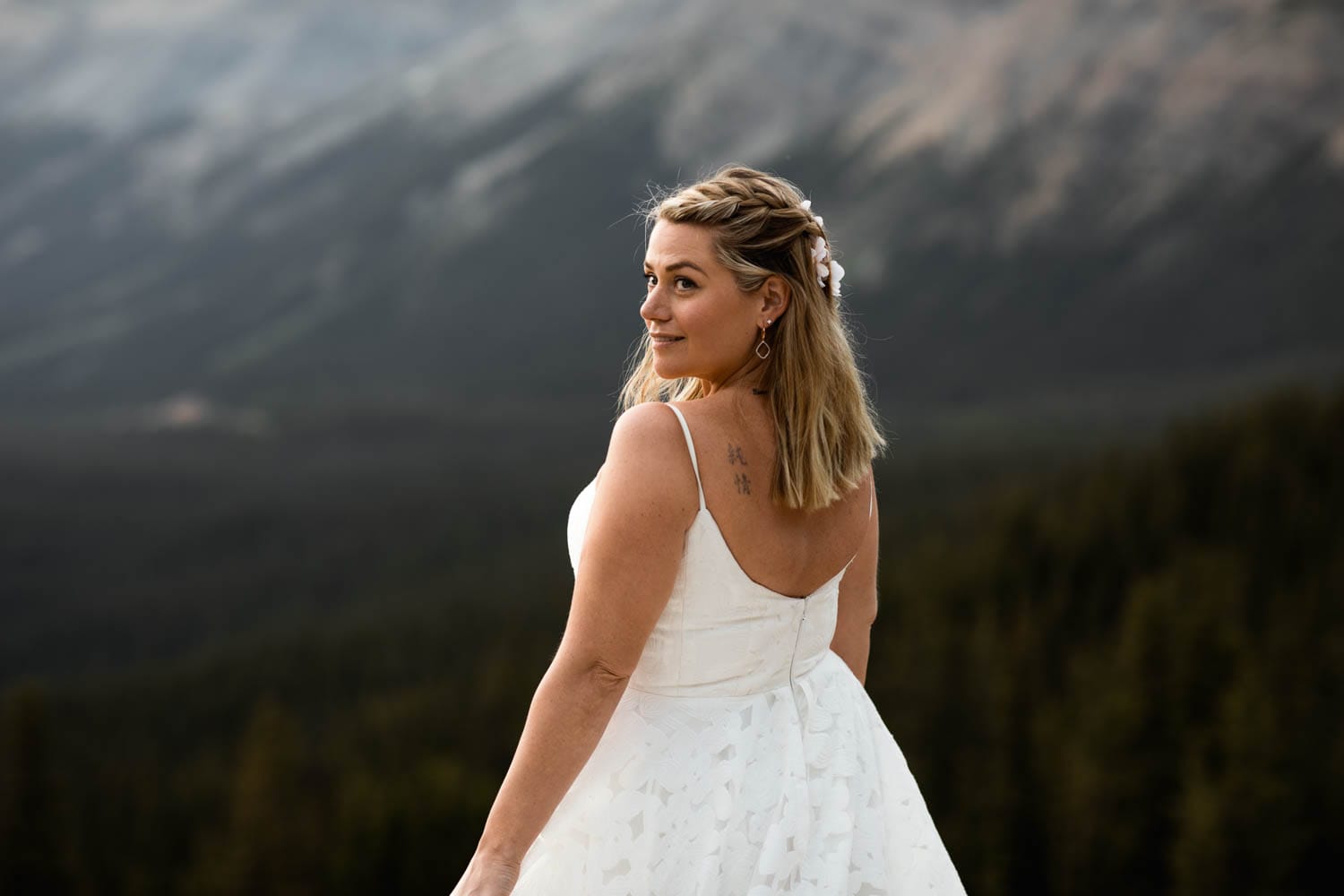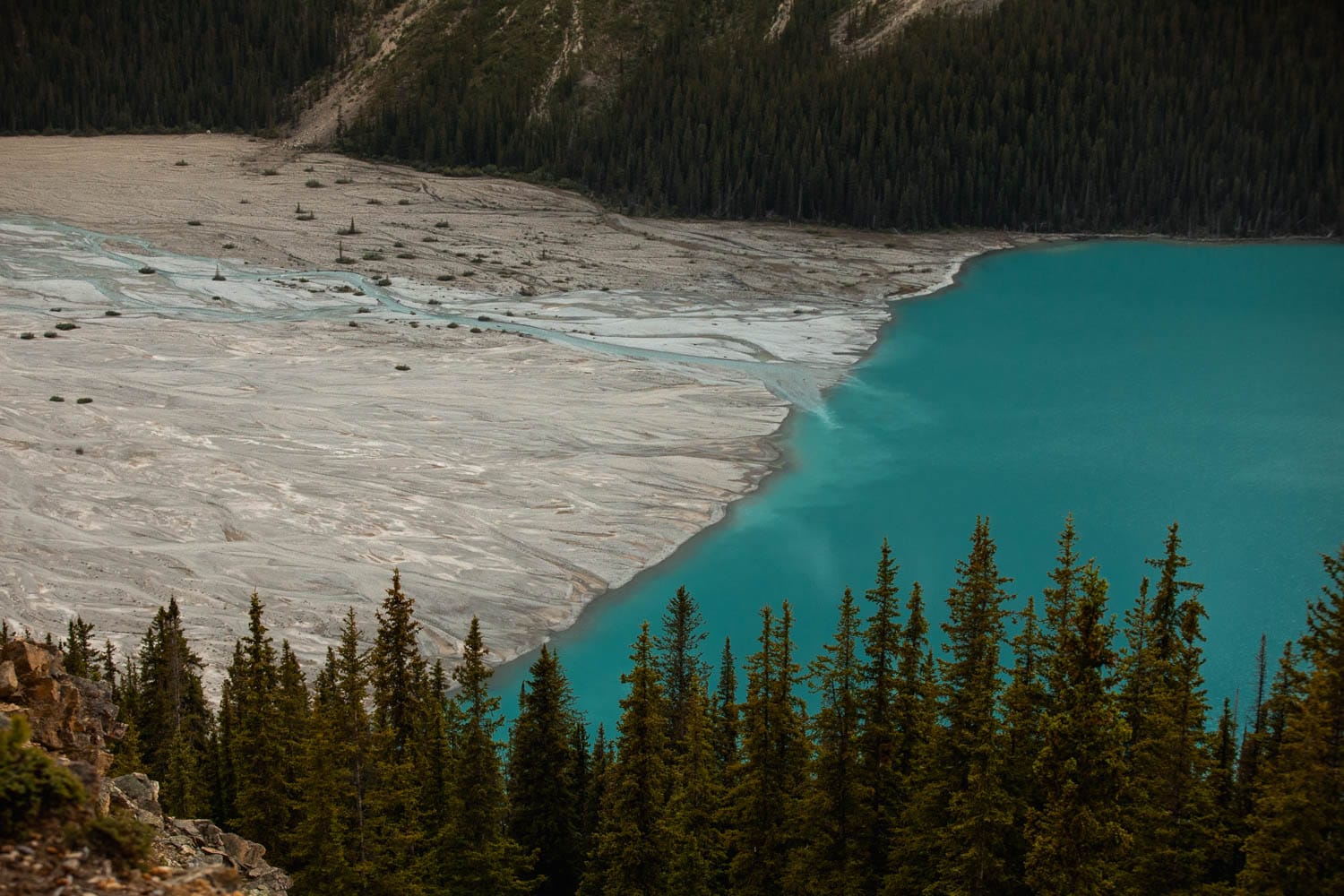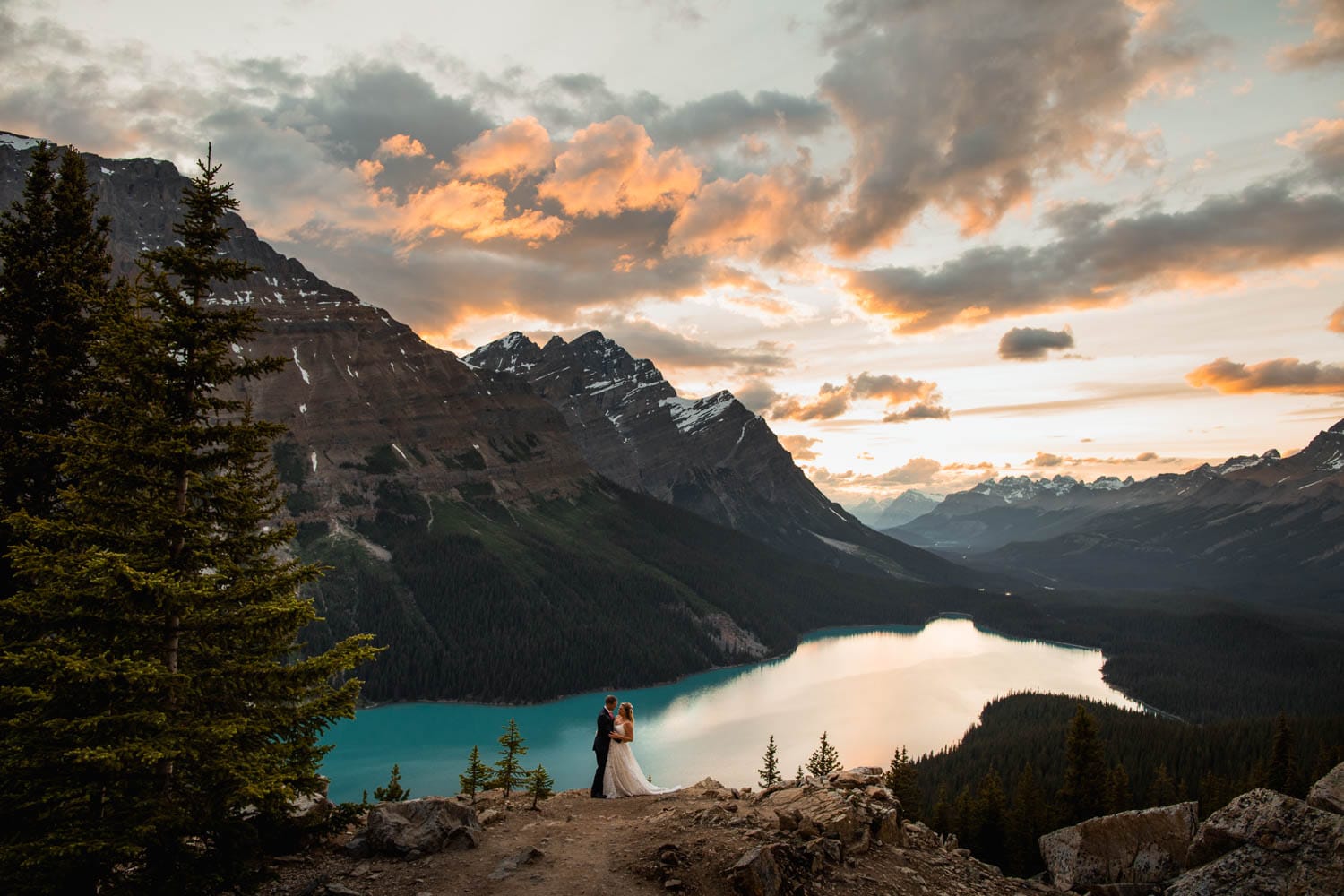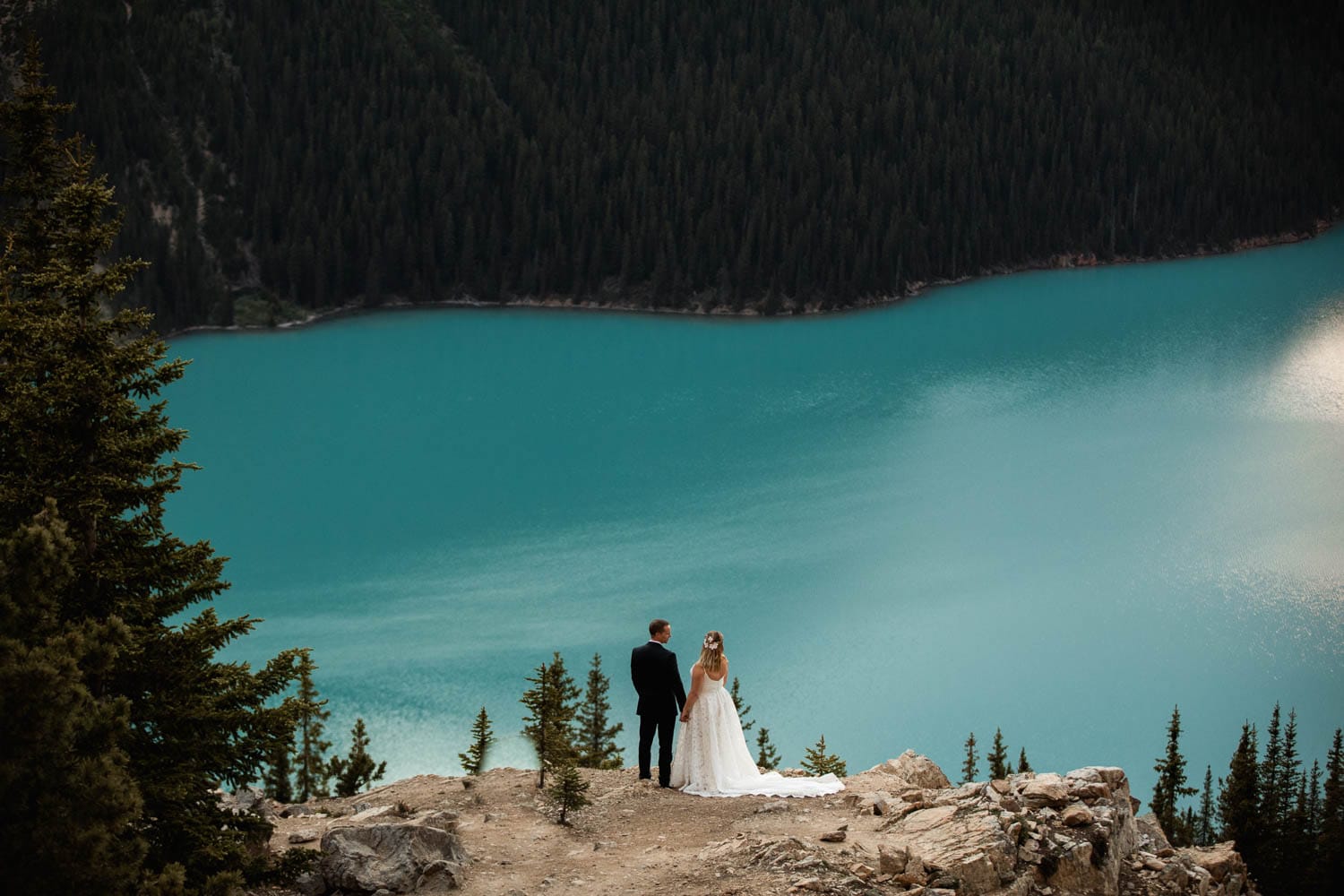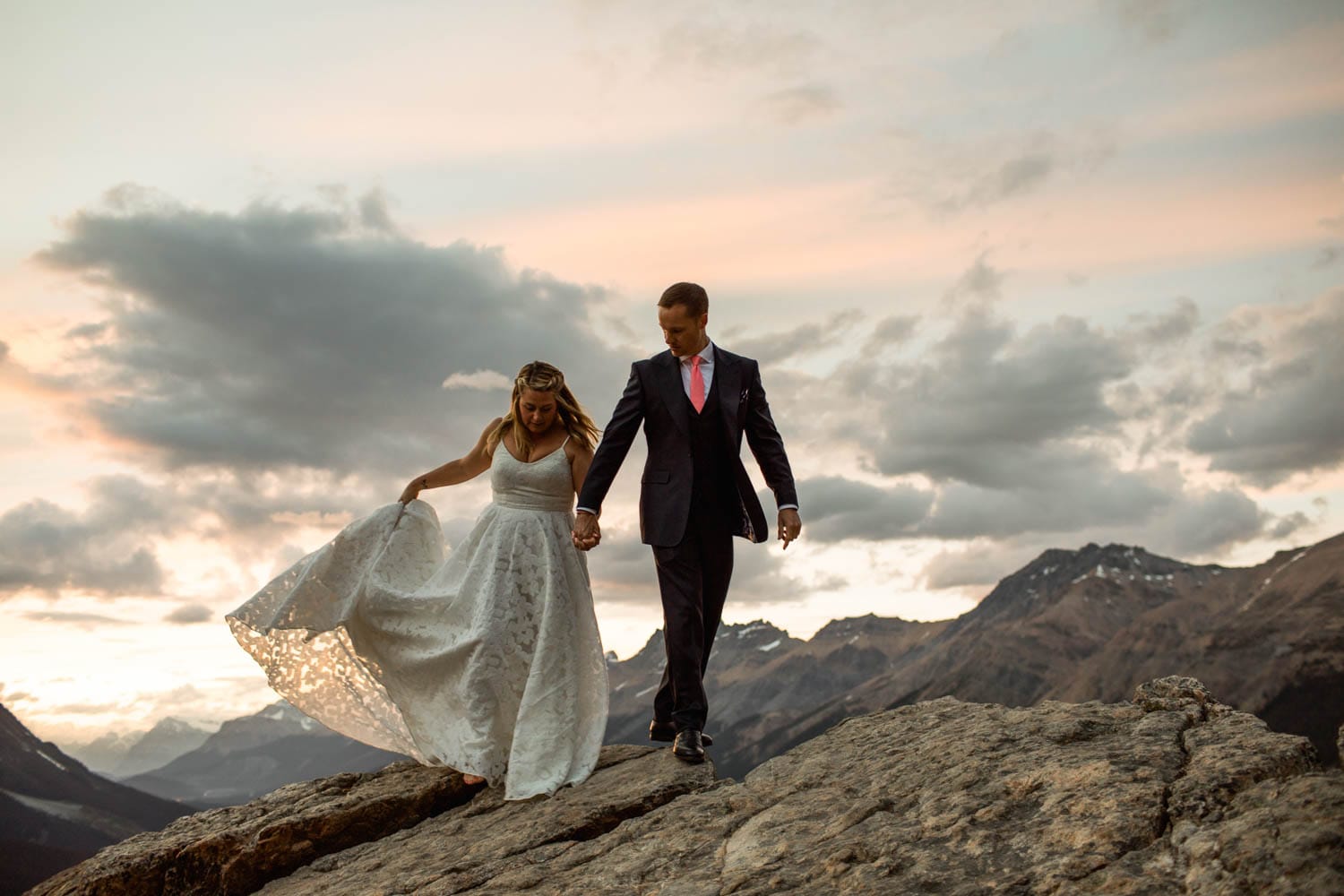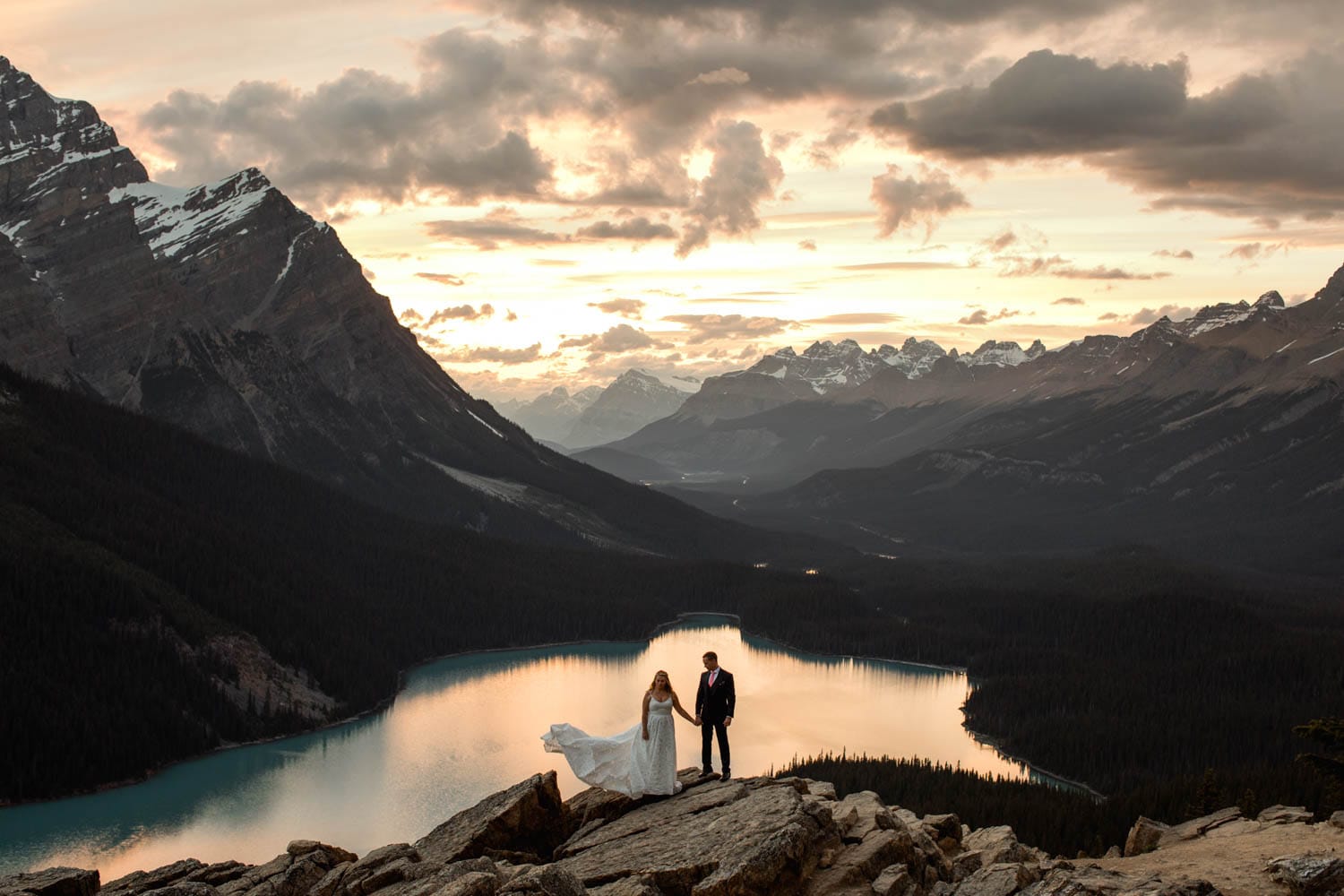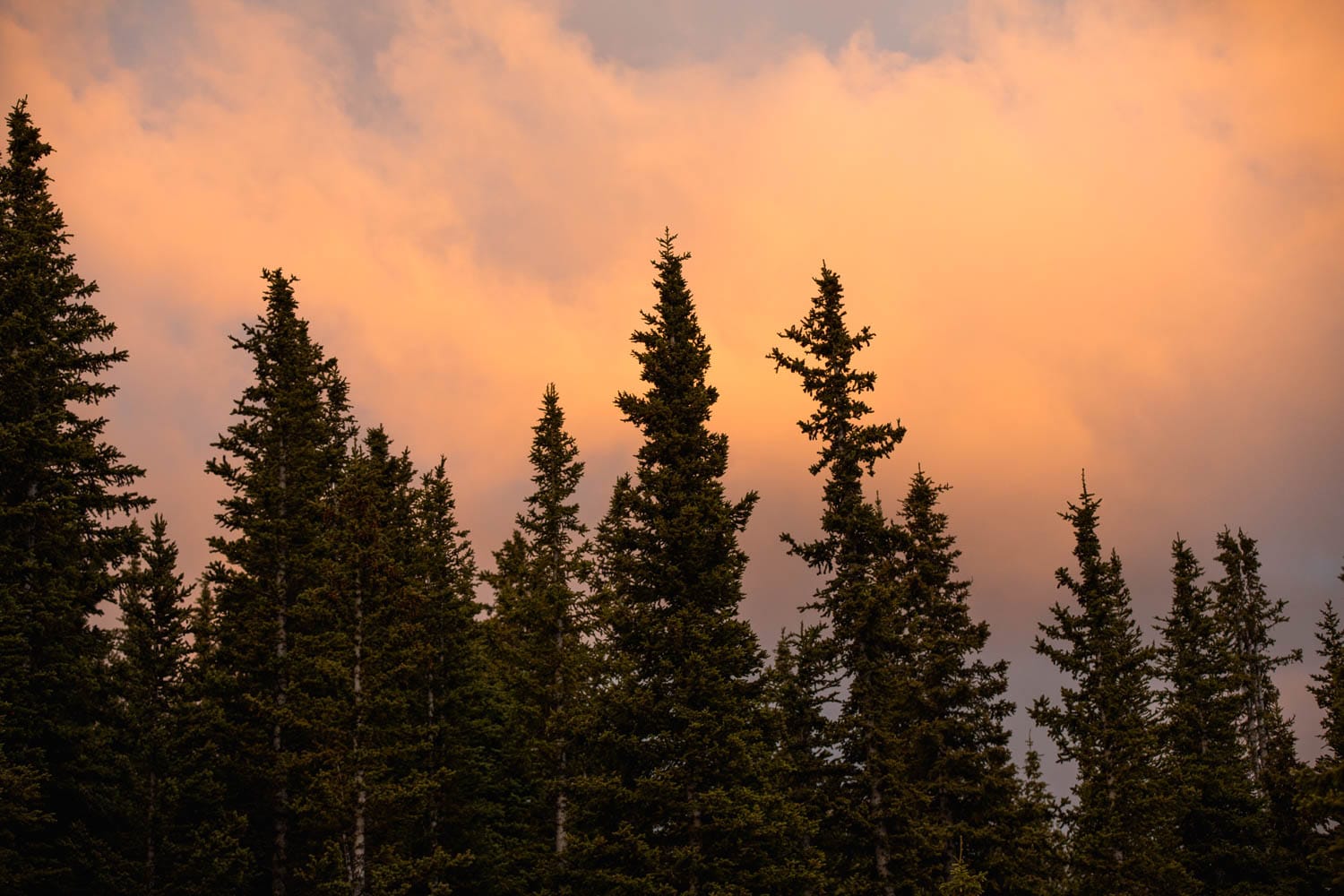 Vendors:
Dress: Truvelle from Heart Aflutter Bridal
Other similar adventures by Willow & Wolf – Banff Adventure Wedding Photographers
Sarah and Brent – Peyto Lake Adventure

Desiree and Tyson – Lake Minnewanka Adventure