Canmore Wedding Photographer
Brittney & Dysin
Brittney and Dysin's wedding at the Canmore Cornerstone Theatre was a beautiful day filled with every kind of weather.
Canmore Cornerstone Theatre Wedding
The Cornerstone Theatre has some of the best outdoor locations for ceremonies in Canmore and the Canmore Ranch is no exception. The site was decorated beautifully with vintage rugs, pampas grass and a wooden hexagonal arbor wrapped in flowers by the talented duo at Foxglove Studio.
Brittney was set on having an outdoor ceremony rain or shine. While they were getting ready in the morning, everyone was constantly checking the radar as we kept a close eye on the skies outside. The weather held up for their first look in the beautiful fields of Quarry Park. They brought their pup along for some family portraits before we all made our way to the Ranch for their ceremony.
In the middle of their ceremony, one dark cloud made its way over us and it began to rain. Everyone huddled under the umbrellas and coats they had brought as we listened to Brittney and Dysin's beautiful promises to one another. Even though we were all a little wet, it didn't put a dampner on the day one bit. The sun came out as everyone congratulated the couple and we all made our way back to the Cornerstone Theatre for cocktails. The space was filled with beautiful flowers, centerpeices and hand dyed table runners. Each table with geometric candle holders and each place setting with home made jam for the guests to take home. The dark timber walls flickered under candlelight as we listened to their closest friends and family tell their story and say kind words about the love they had found in one another.
Their Story
Brittney and Dysin met in Edmonton. Brittney was in school and Dysin was playing hockey. They now live a transient life between seasons, spending their winters down in Arizona where Dysin plays hockey and spending their summers on Vancouver Island with family.
With their family gathering from all around the country and world, the Rocky Mountains were the perfect setting to celebrate a wedding. Surrounded by the tall peaks of Canmore, Brittney and Dysin began a new journey in a new chapter of their lives. With rain as good luck, we know these two are going to have many happy adventures in their lives together. It was amazing to be a part of this beautiful day and a pleasure to meet such wonderful people. Congratulations Brittney and Dysin!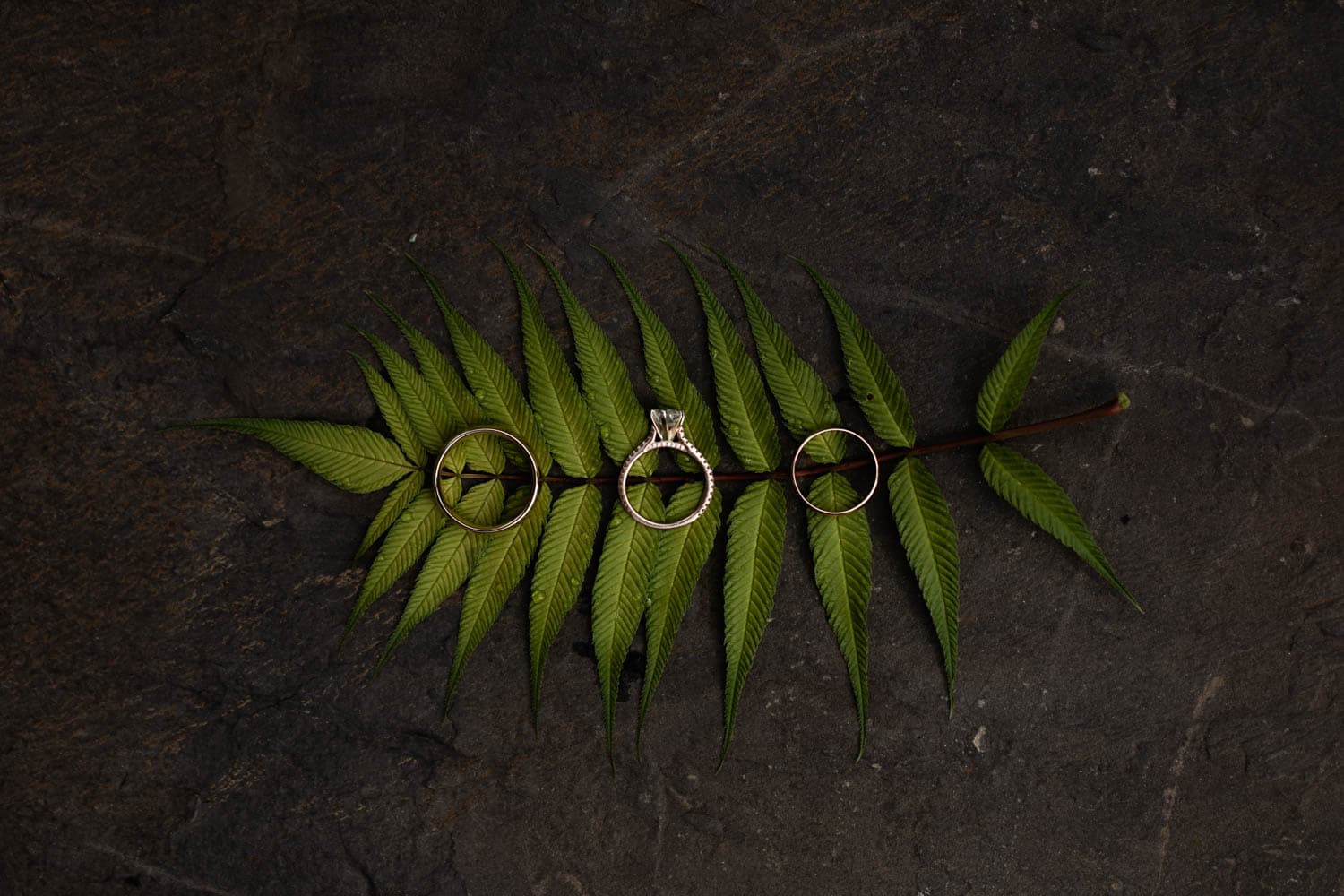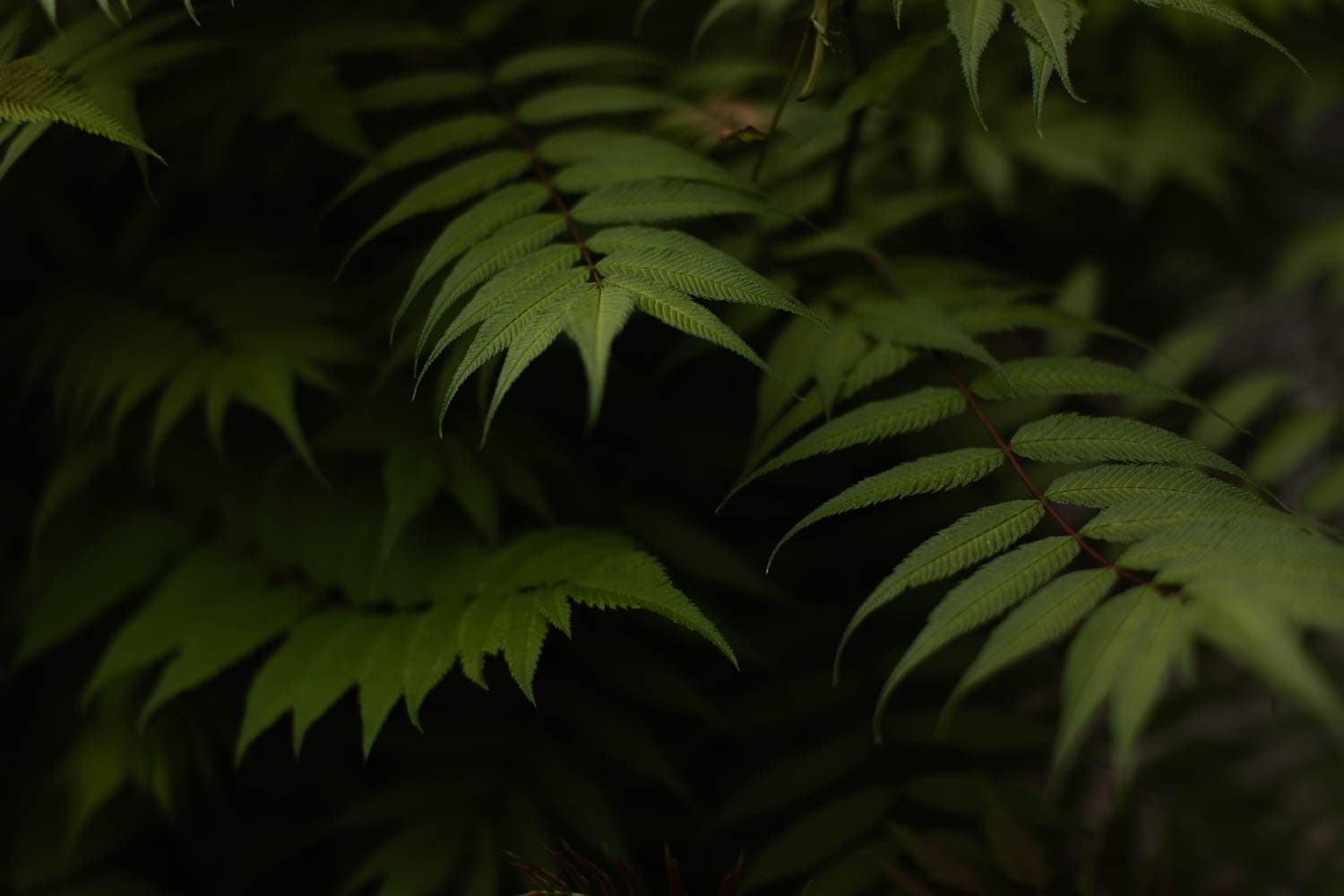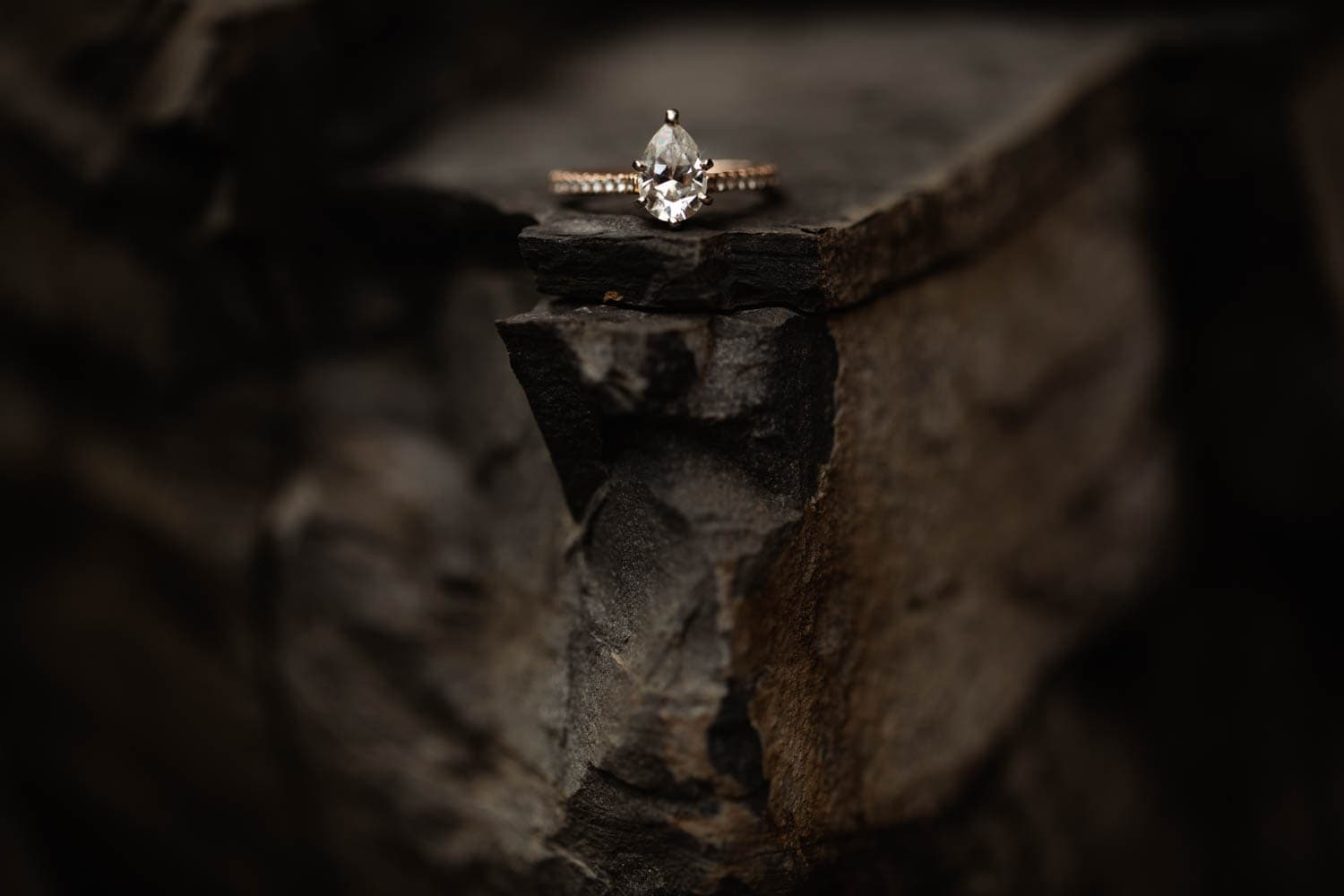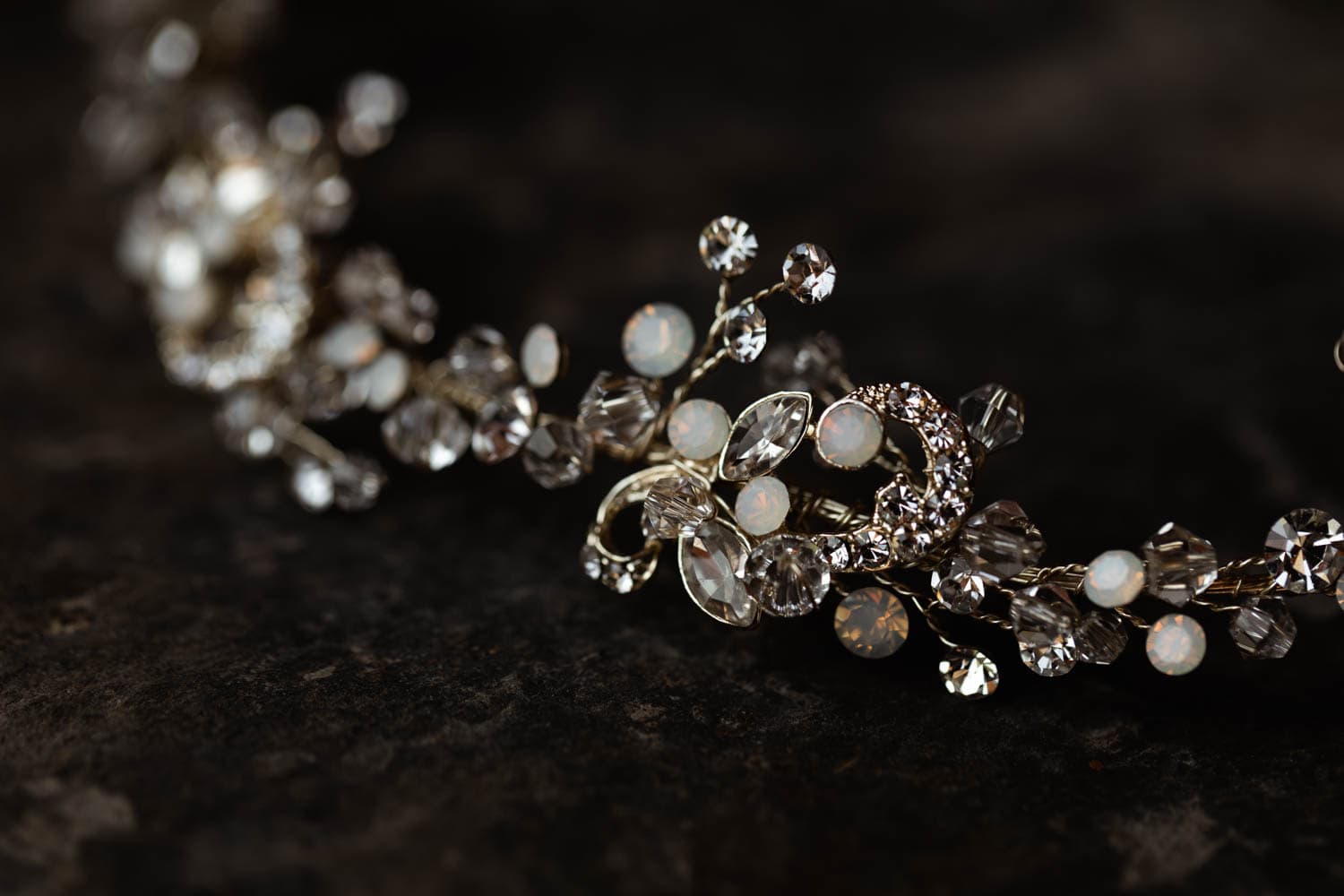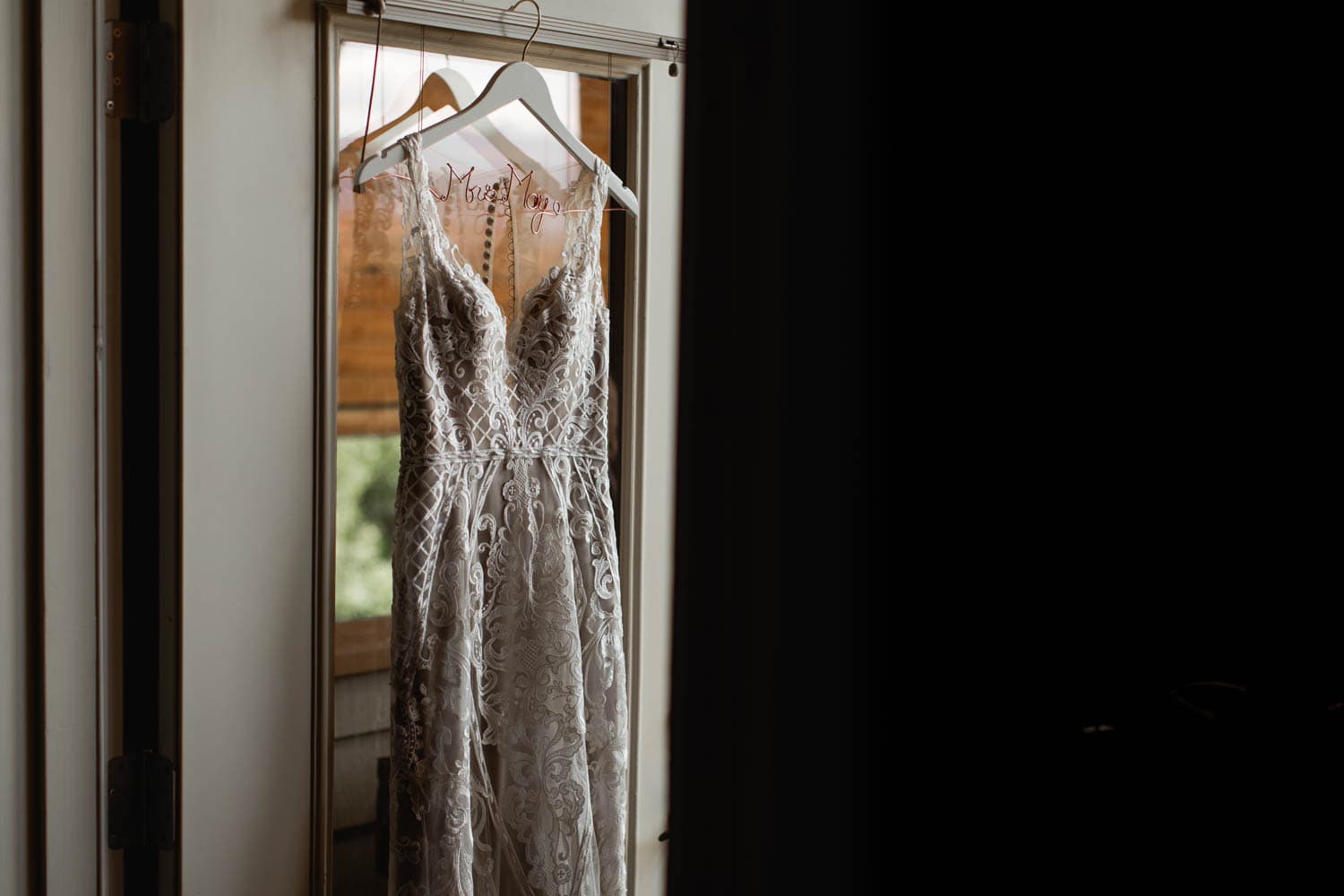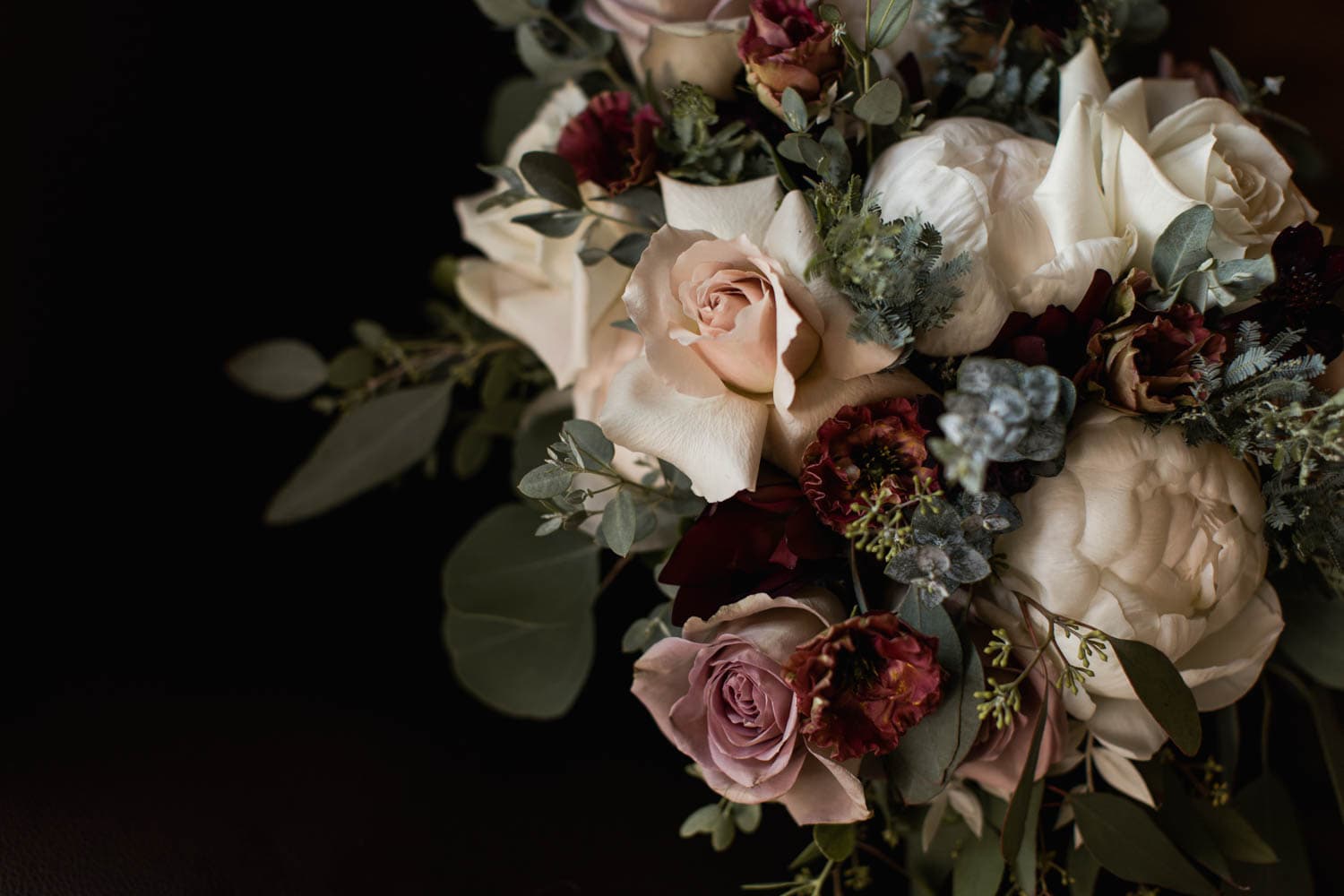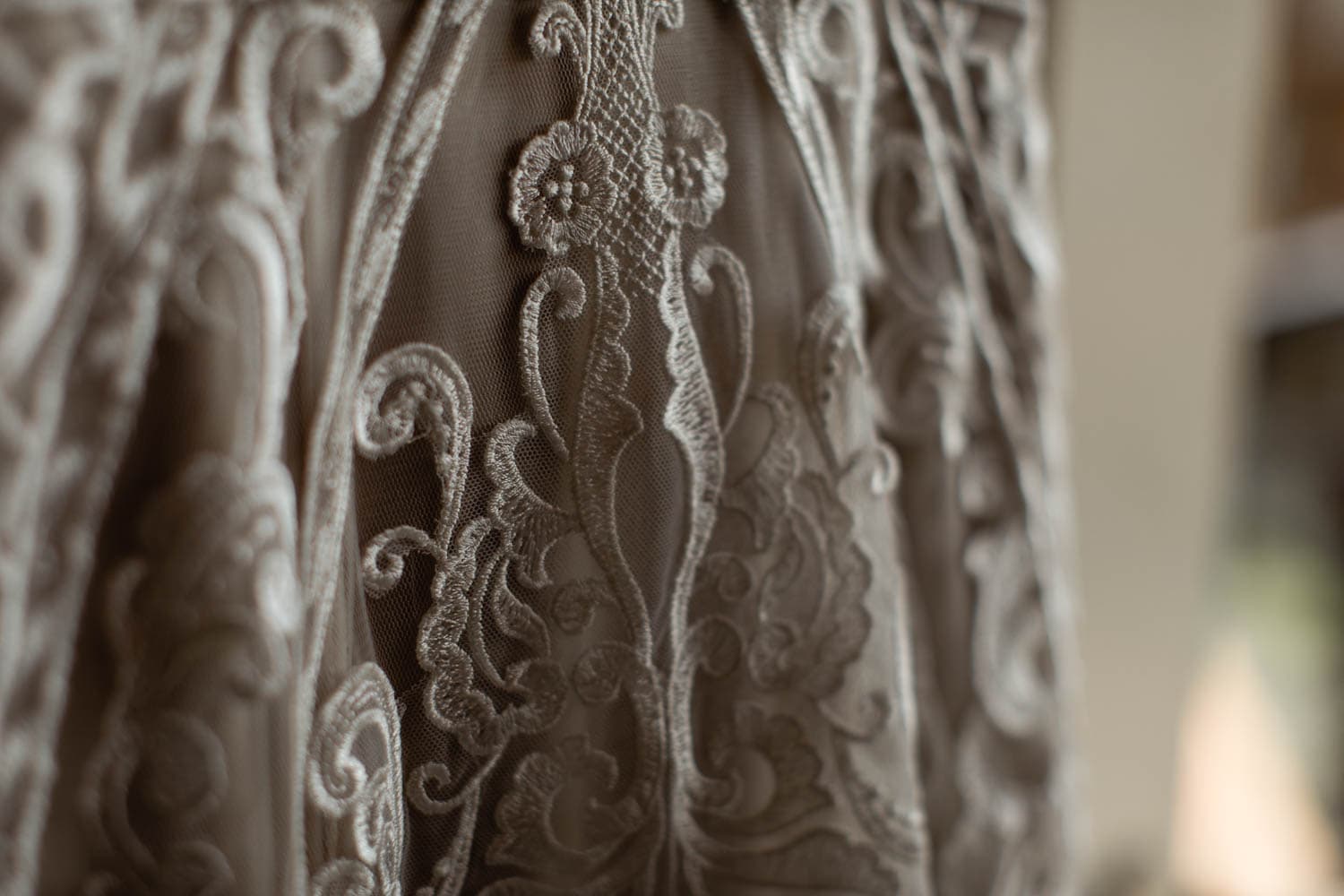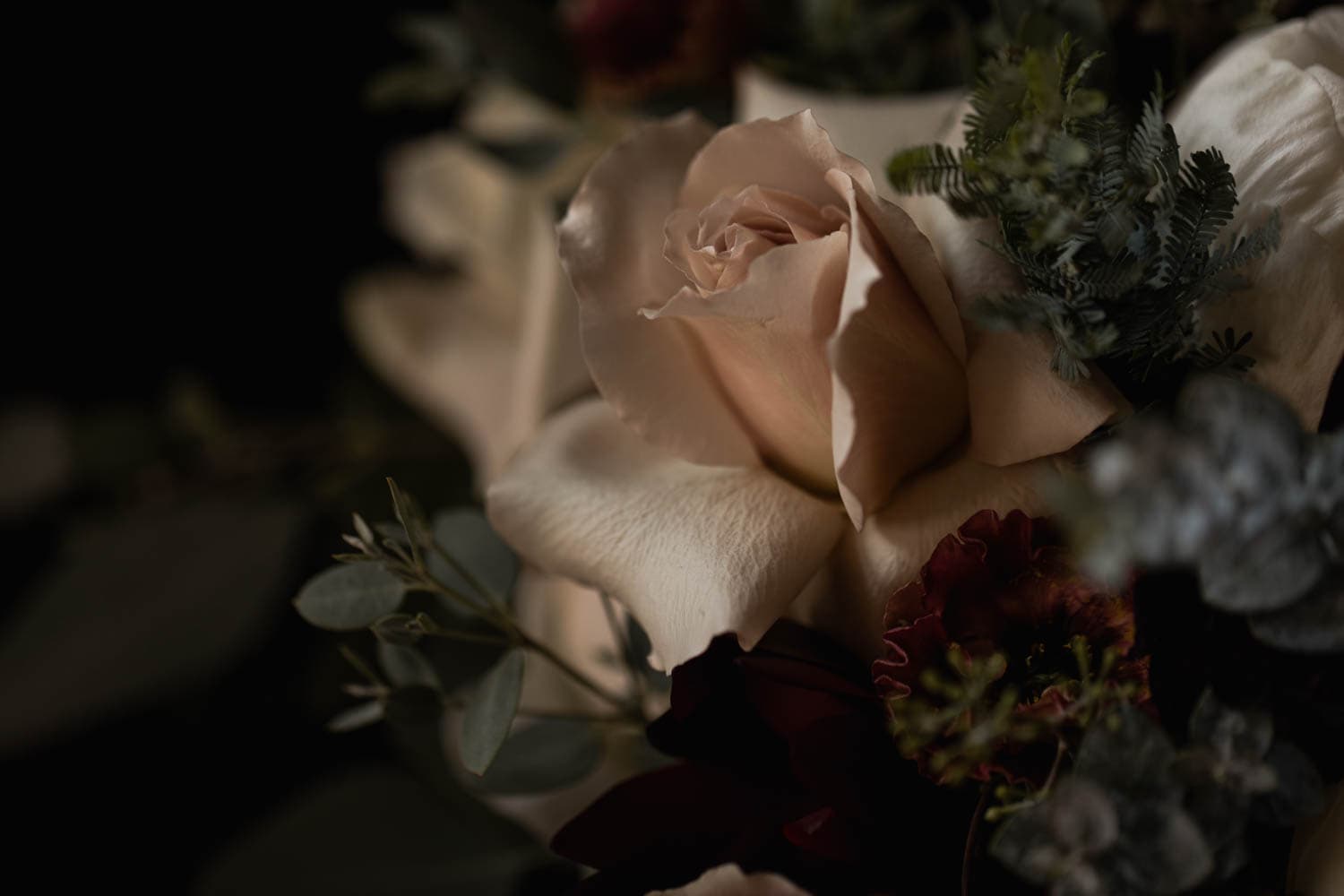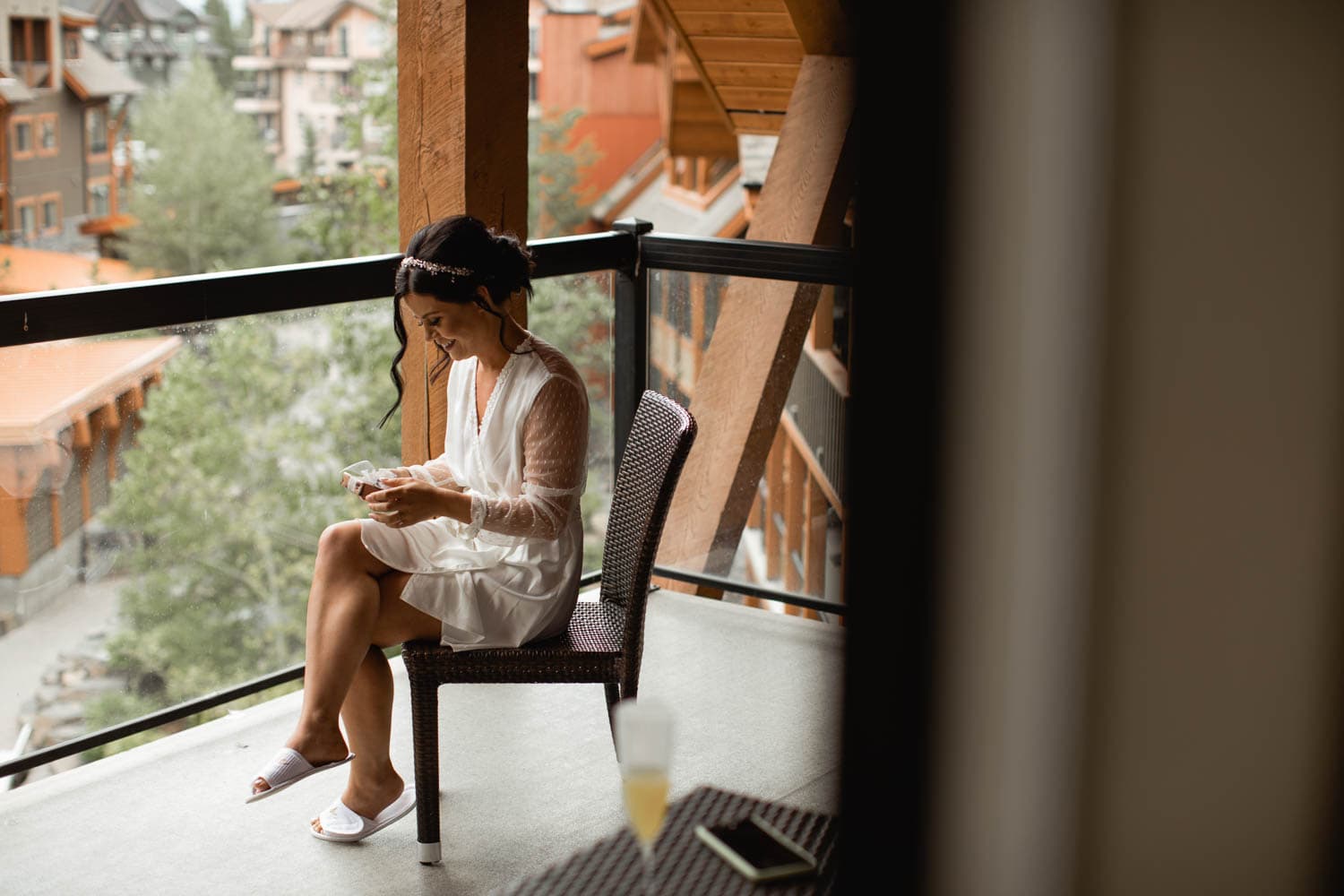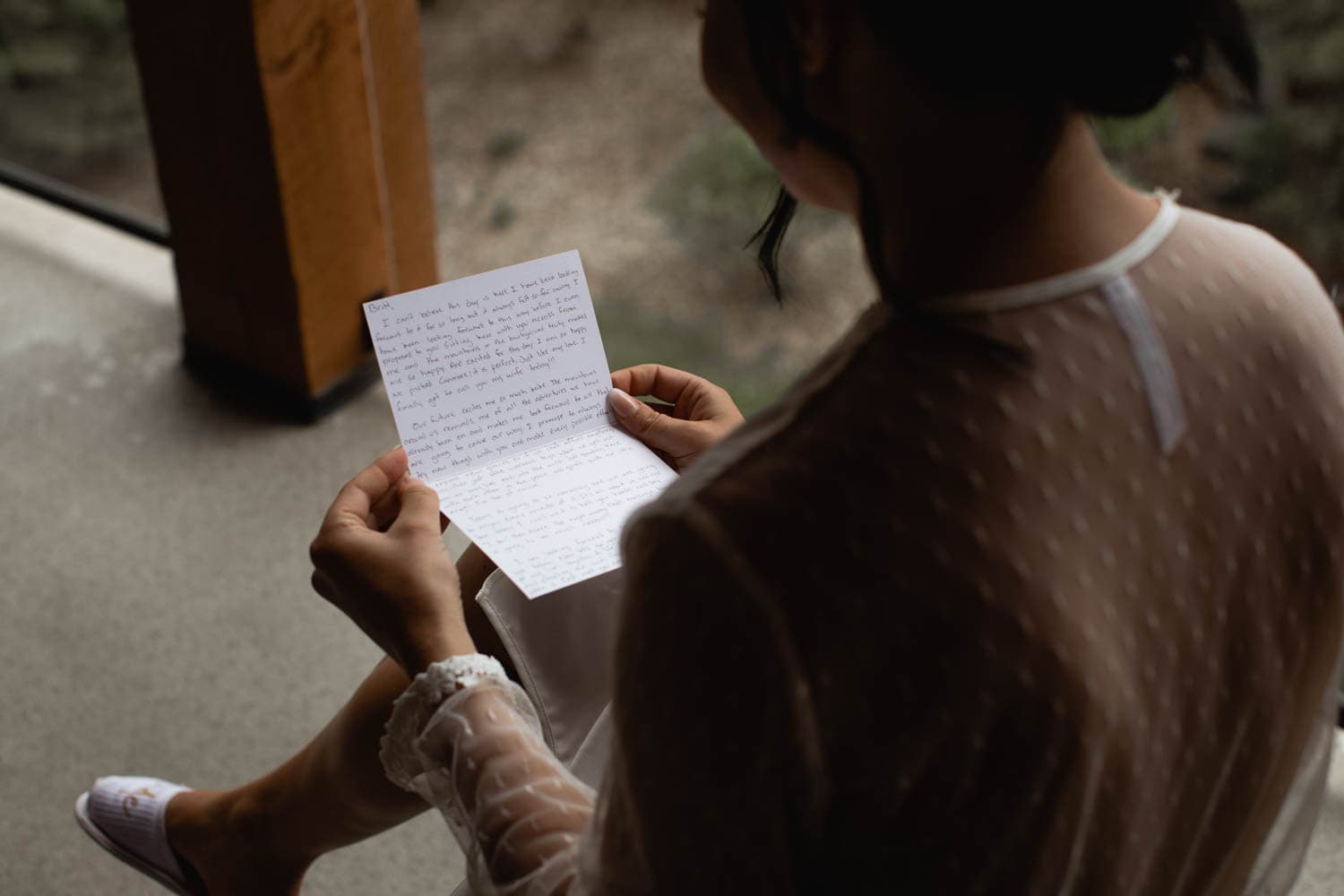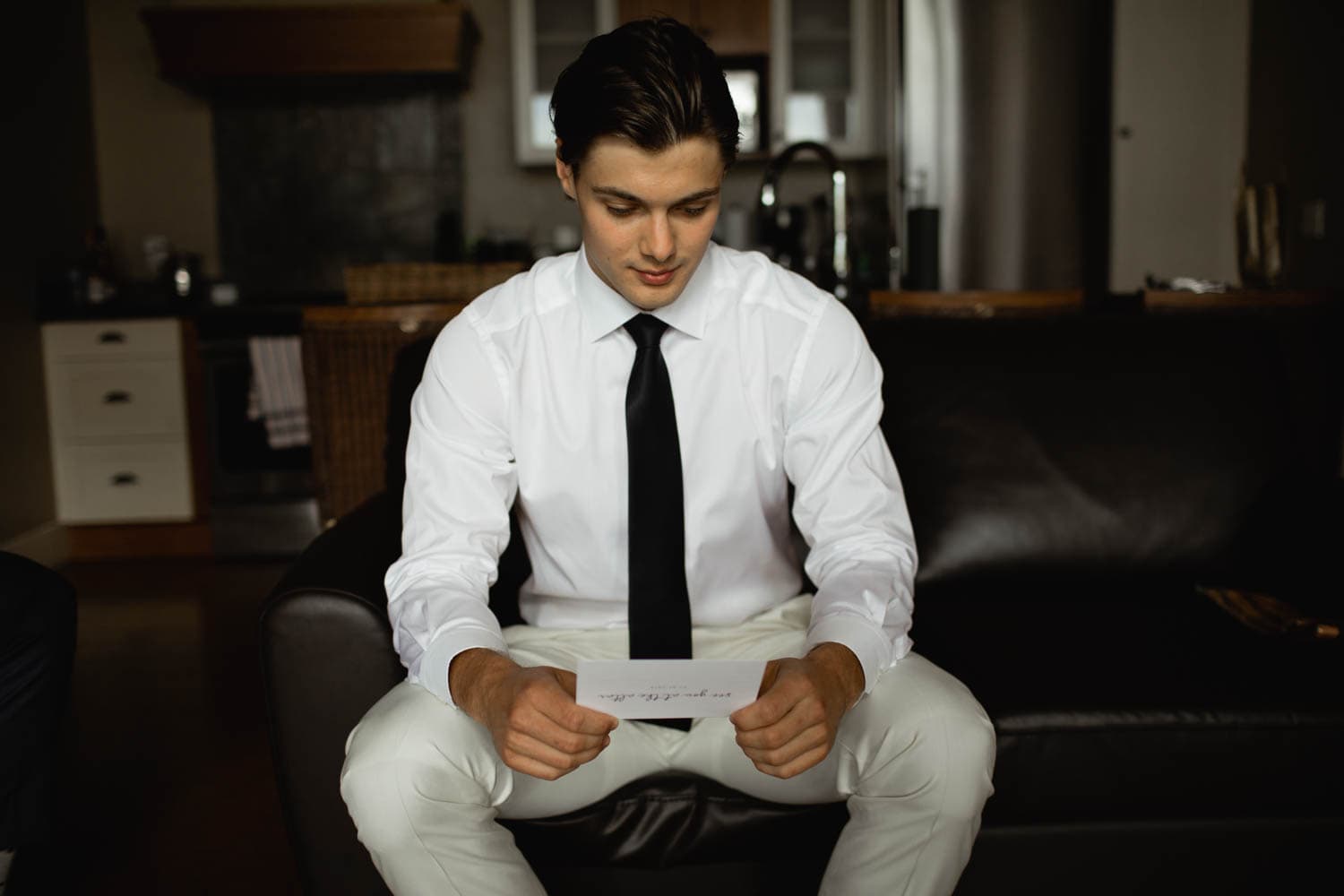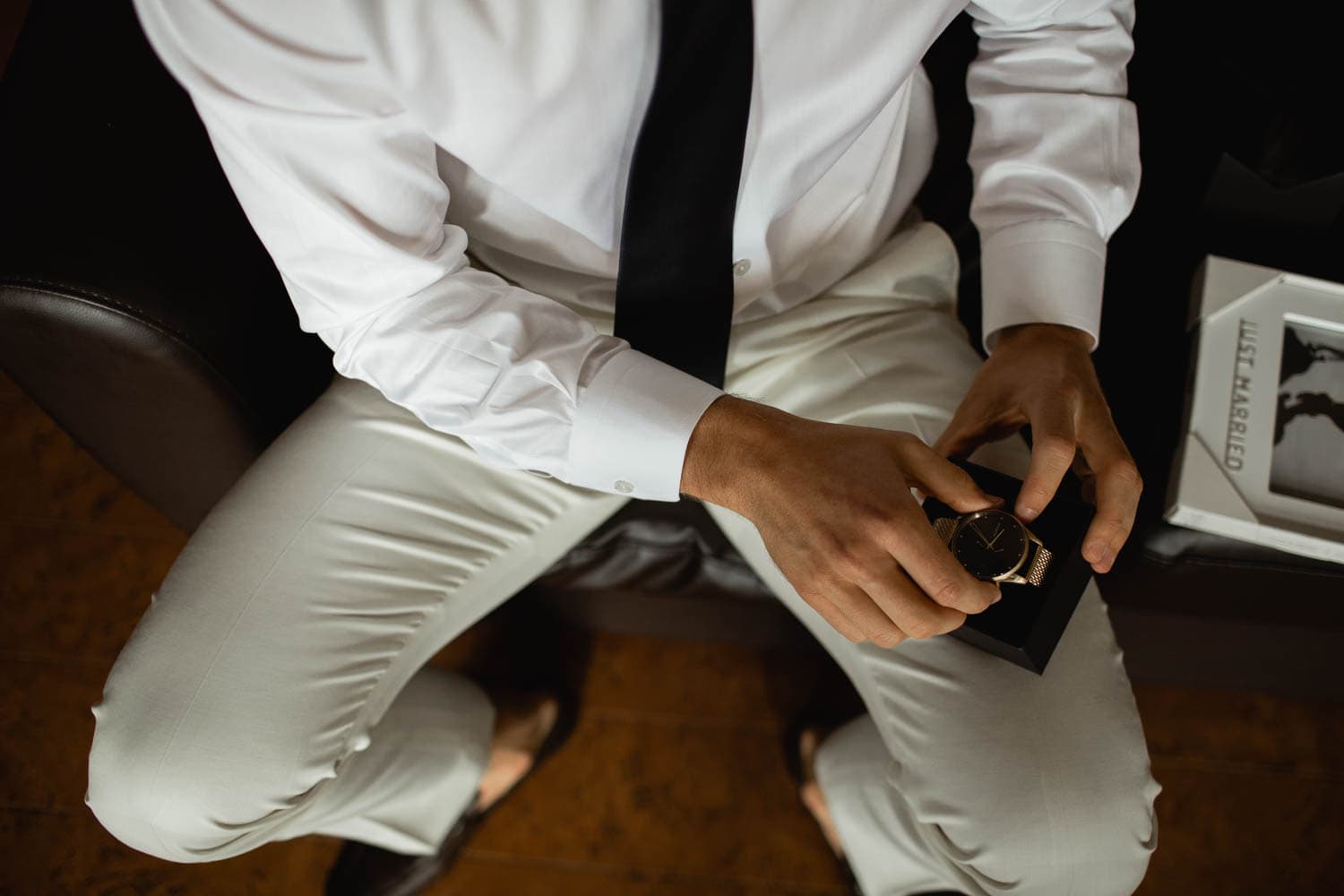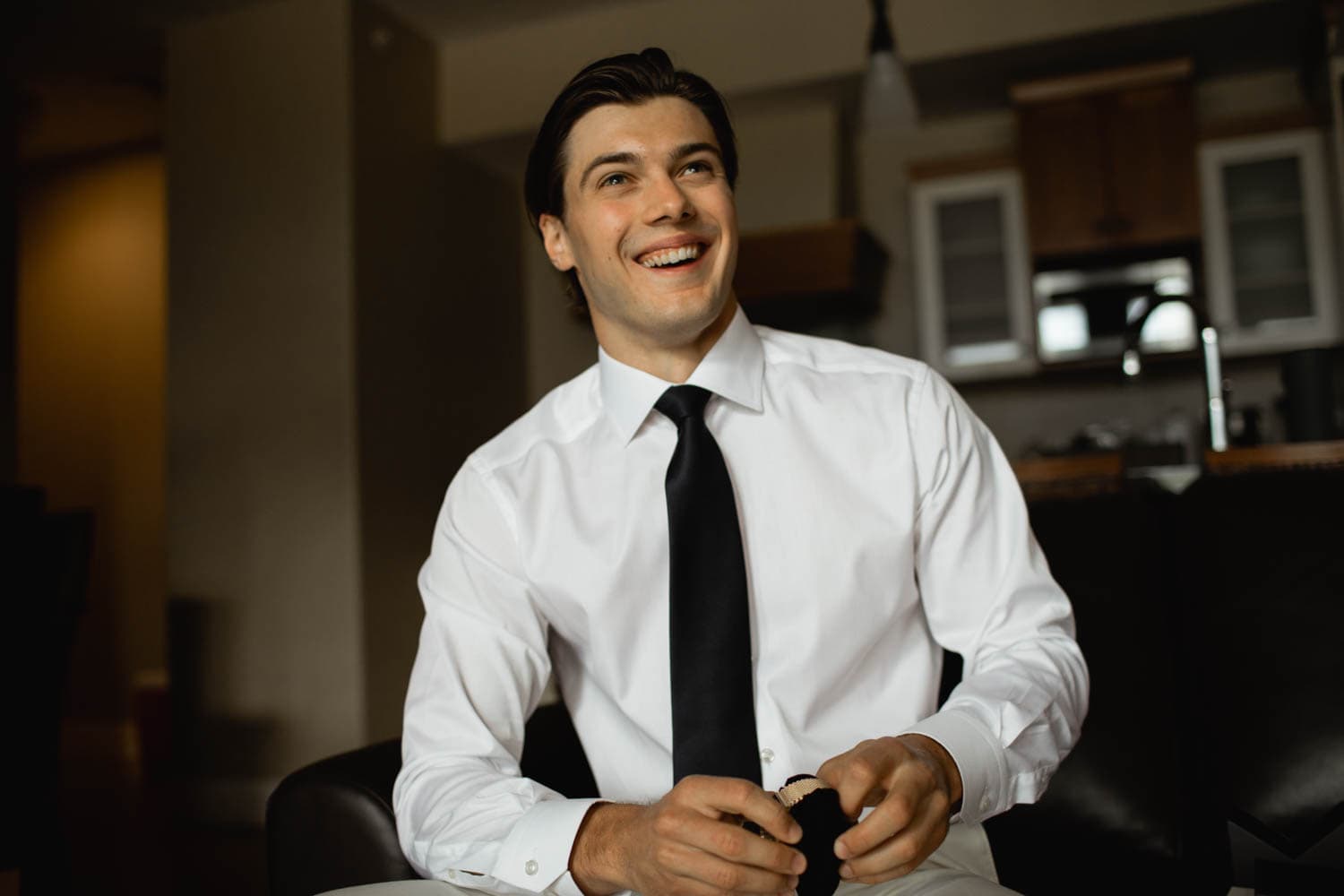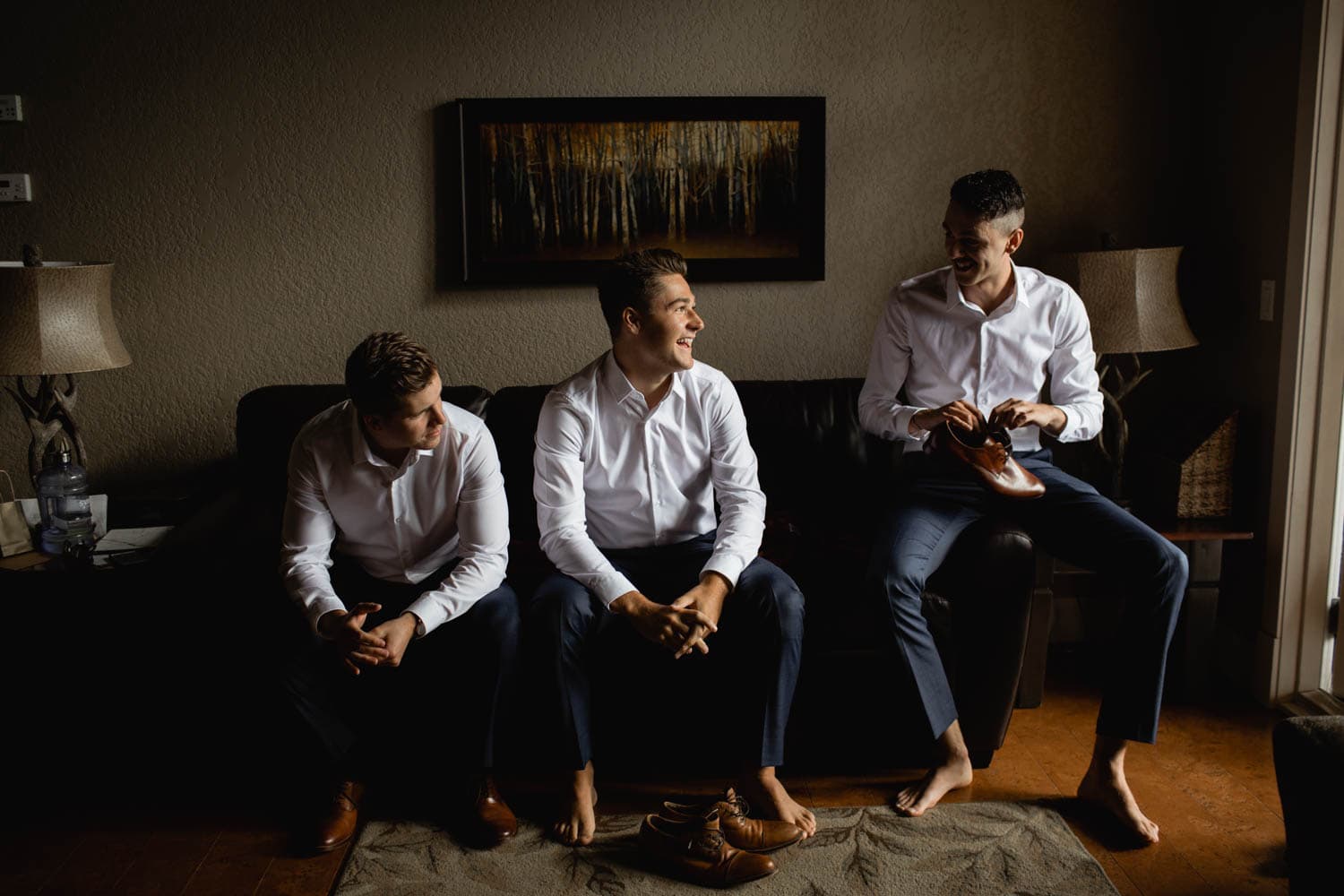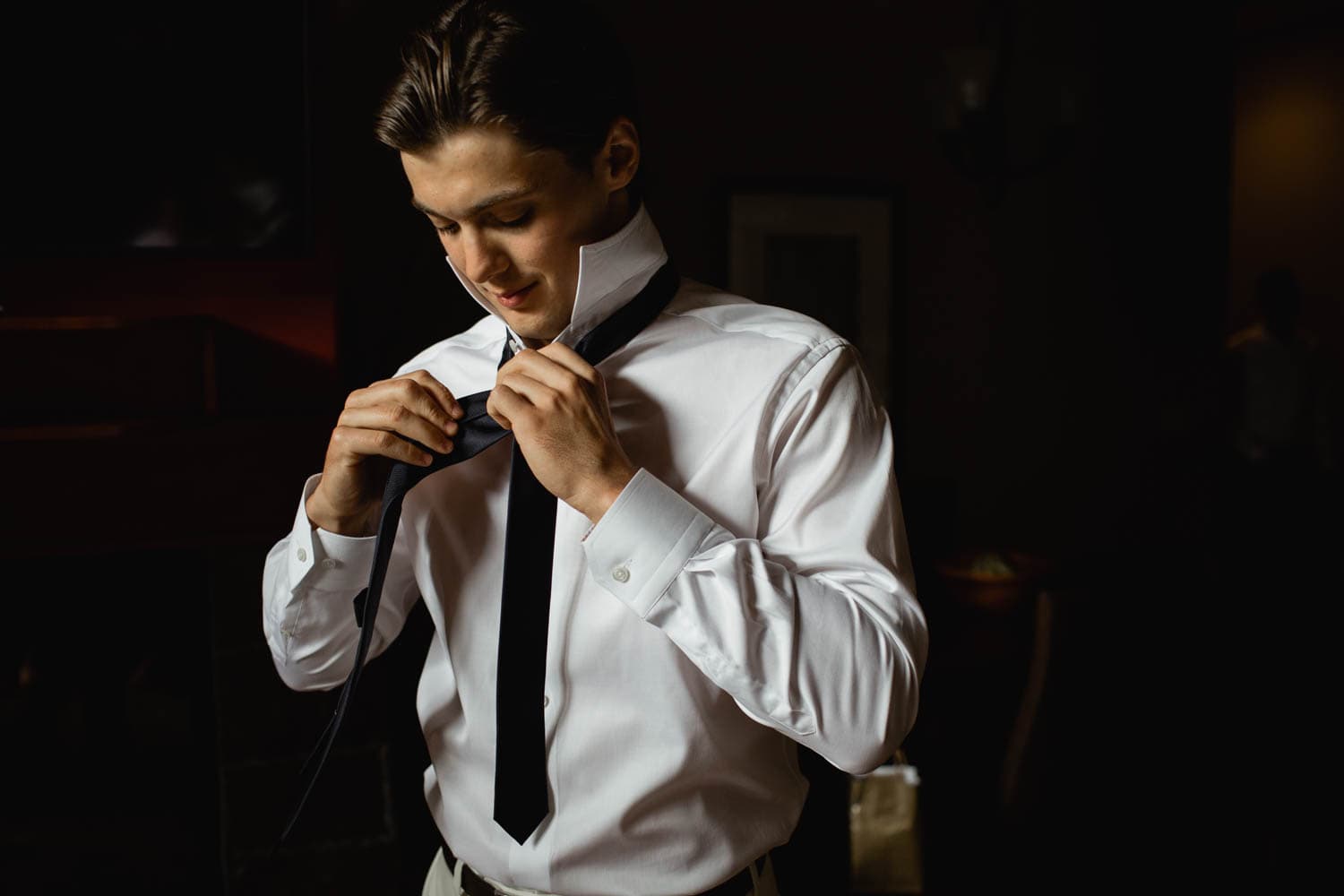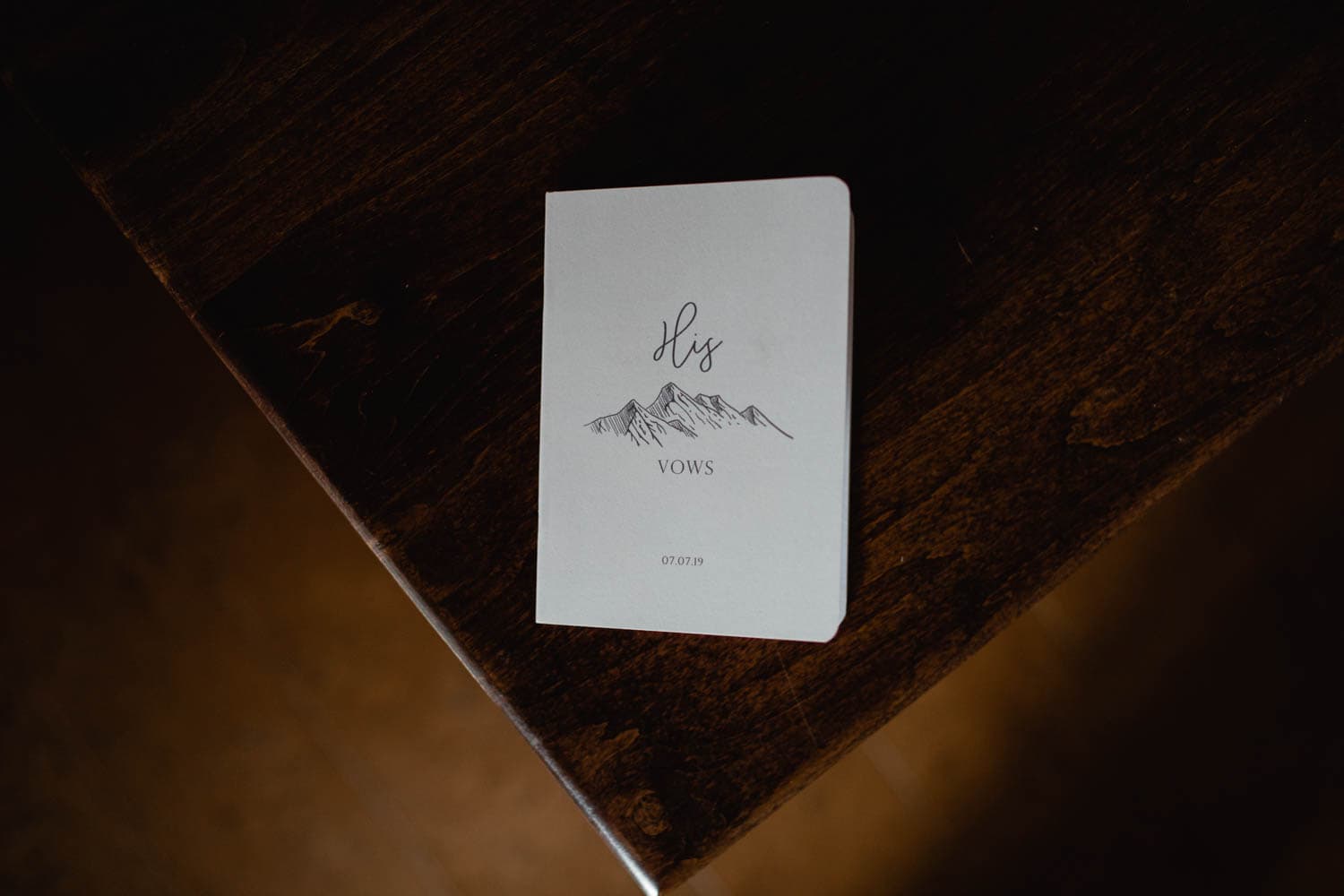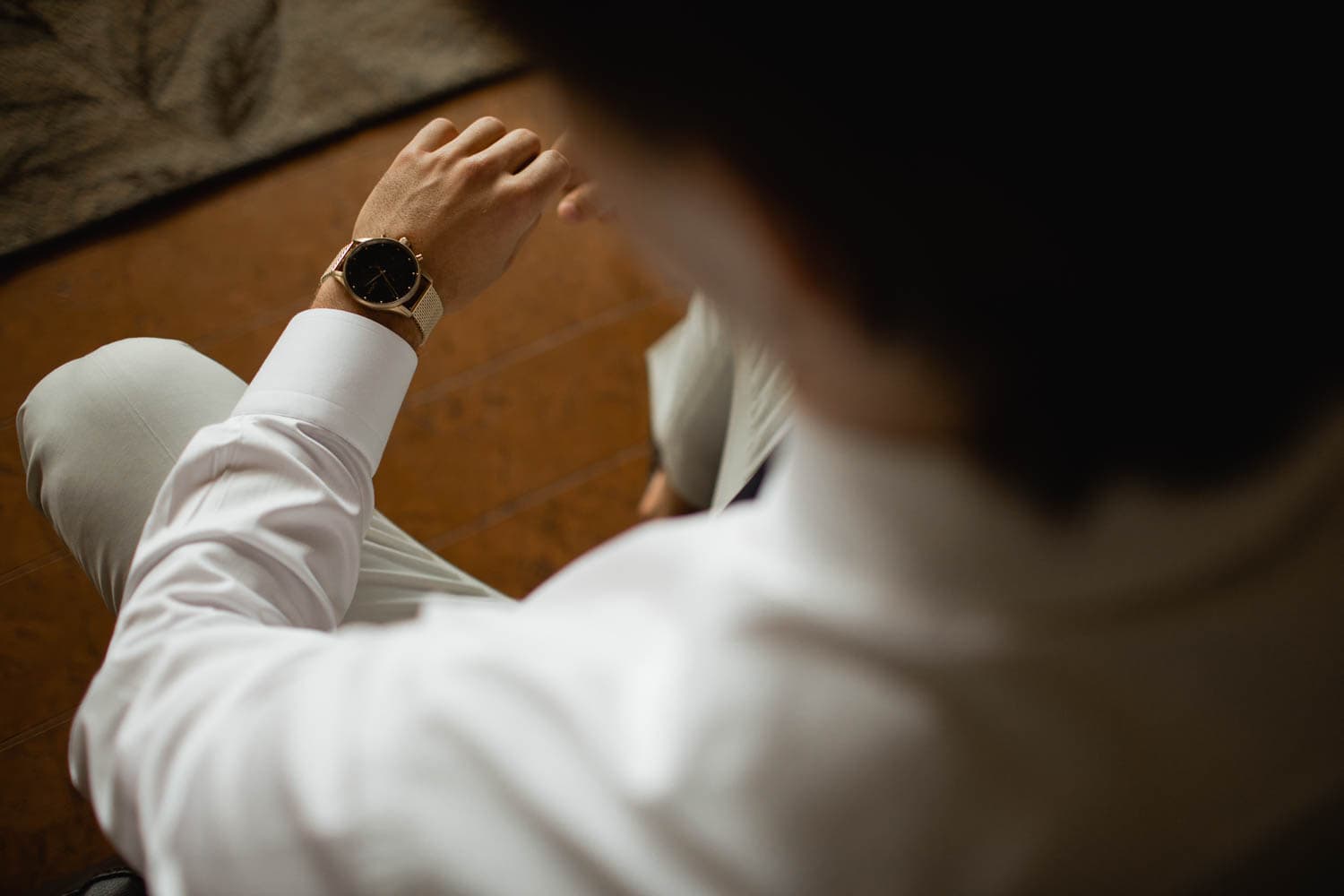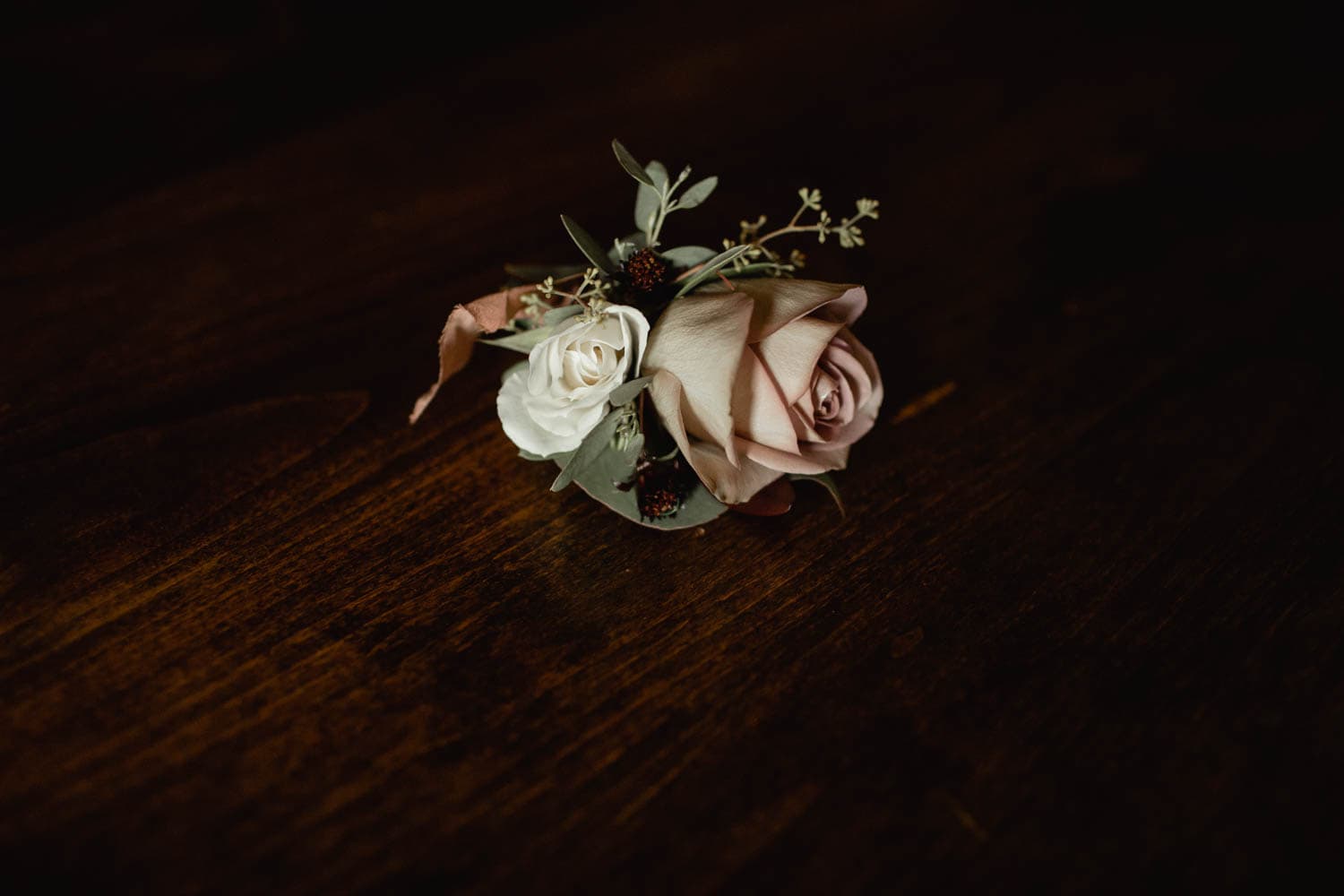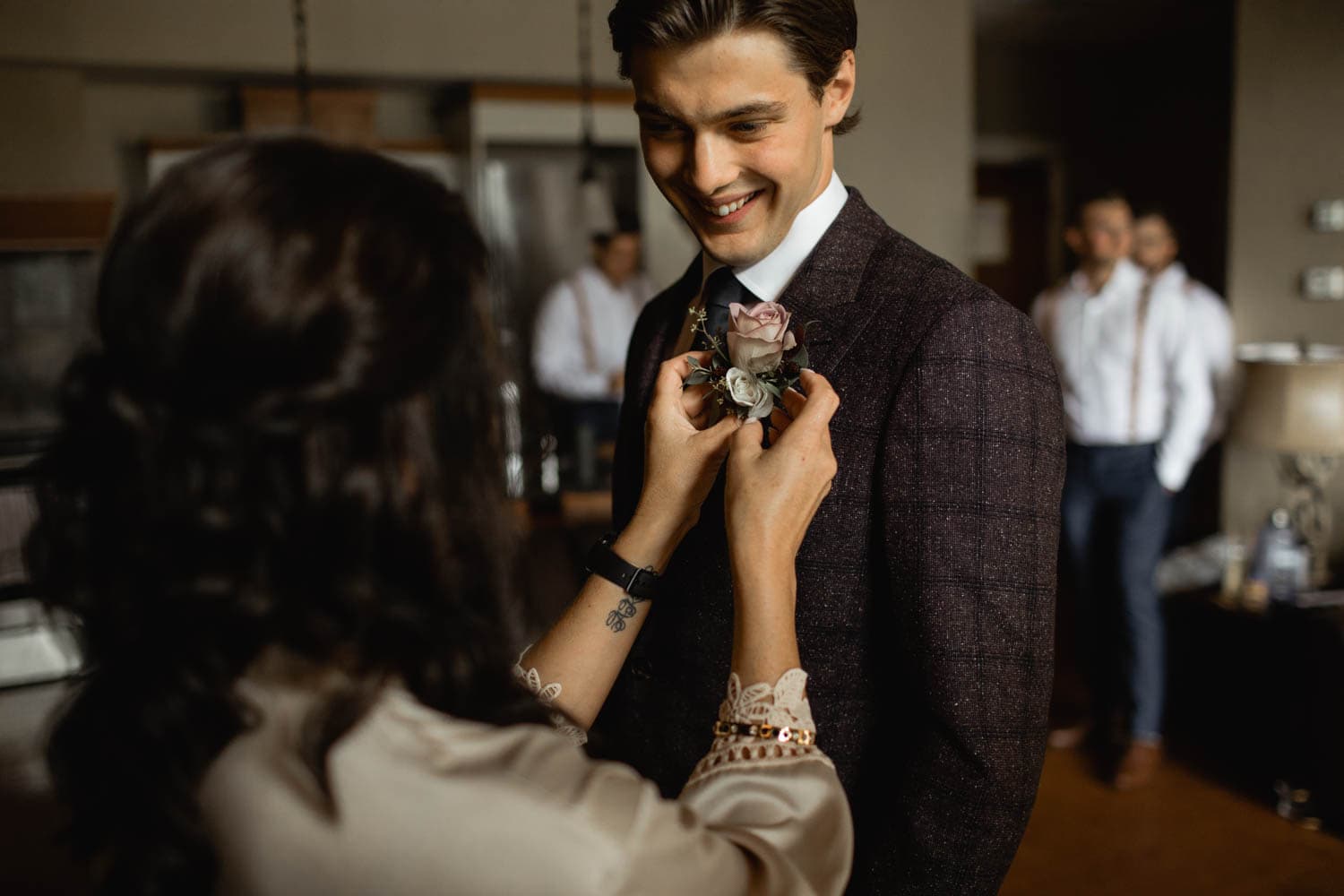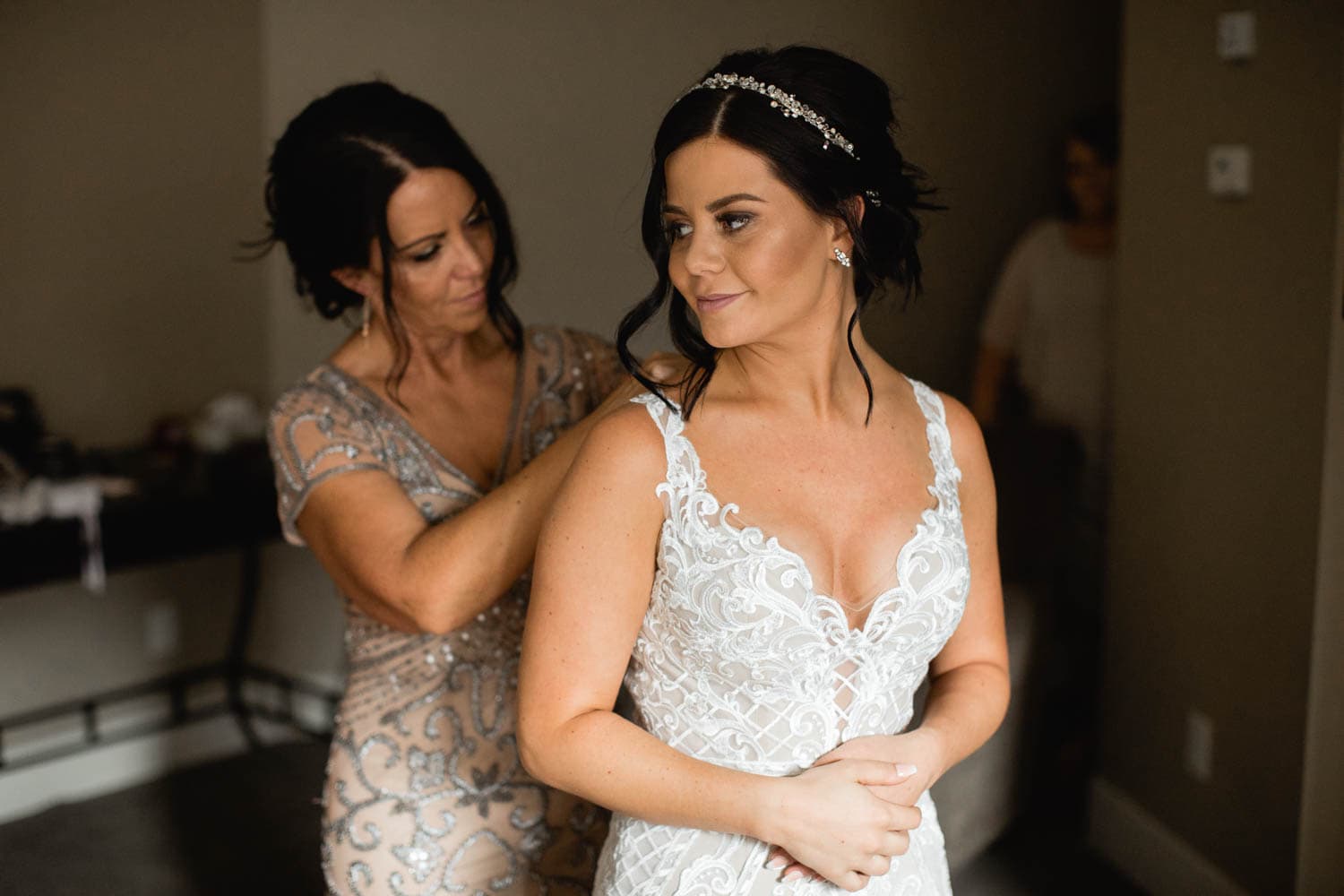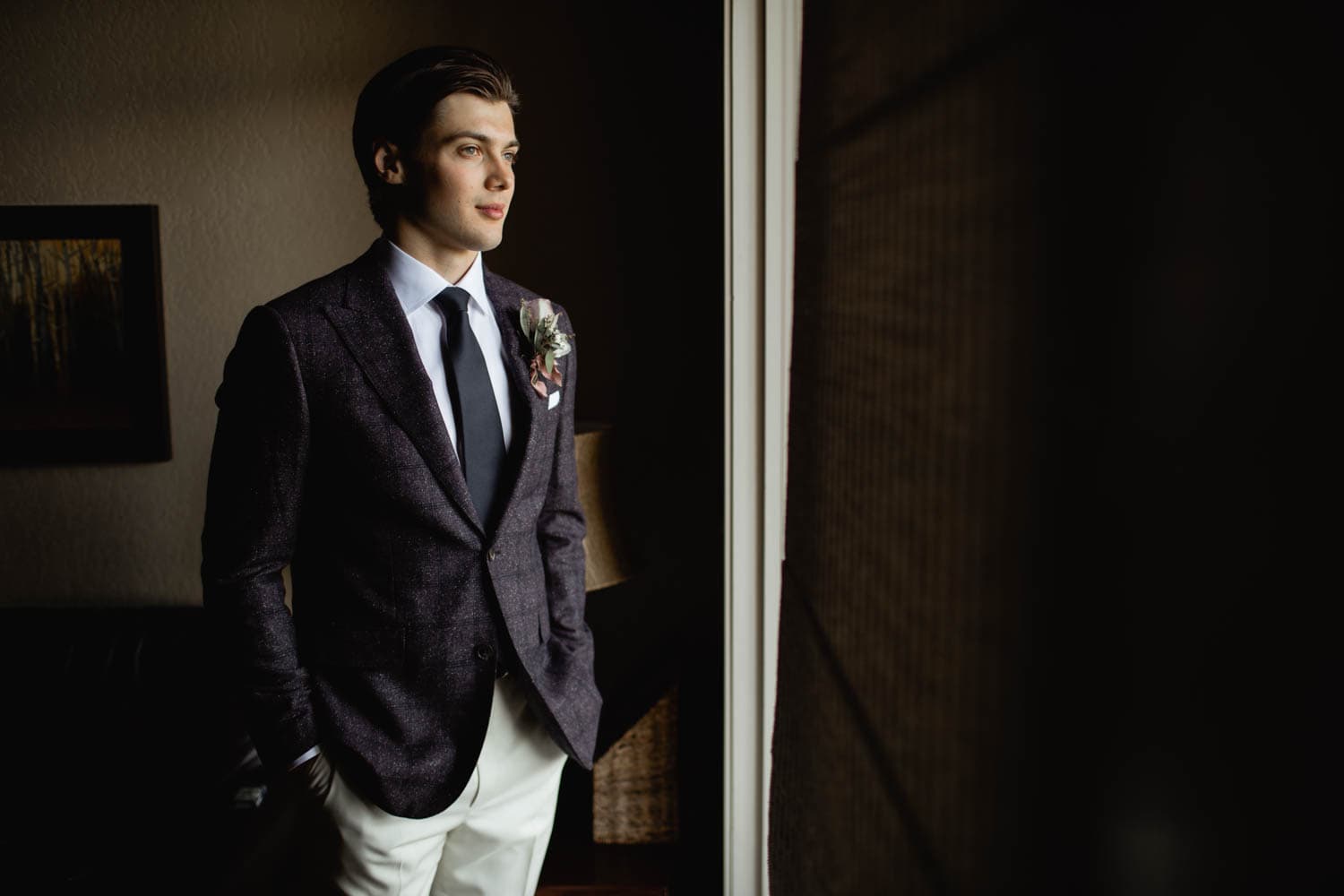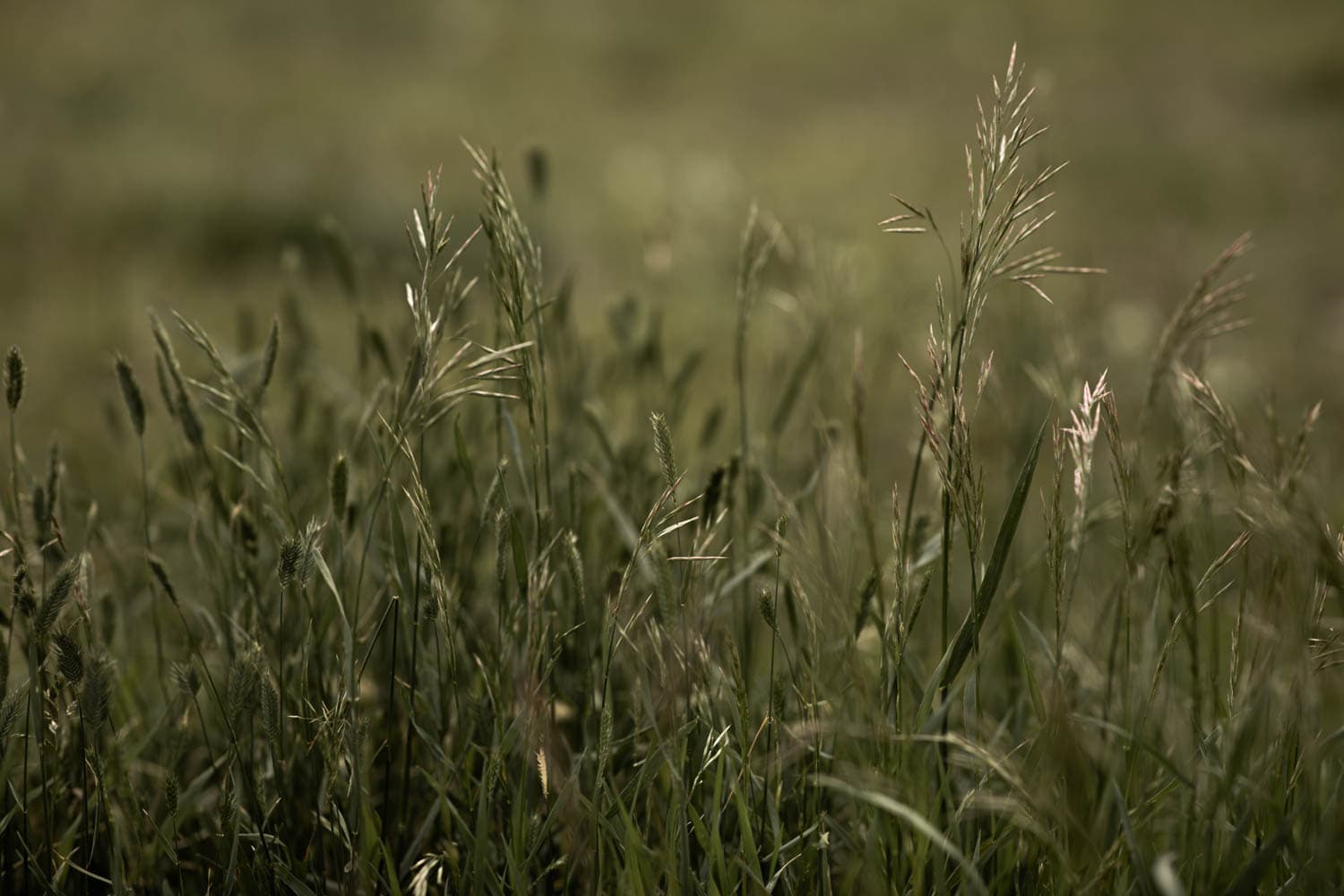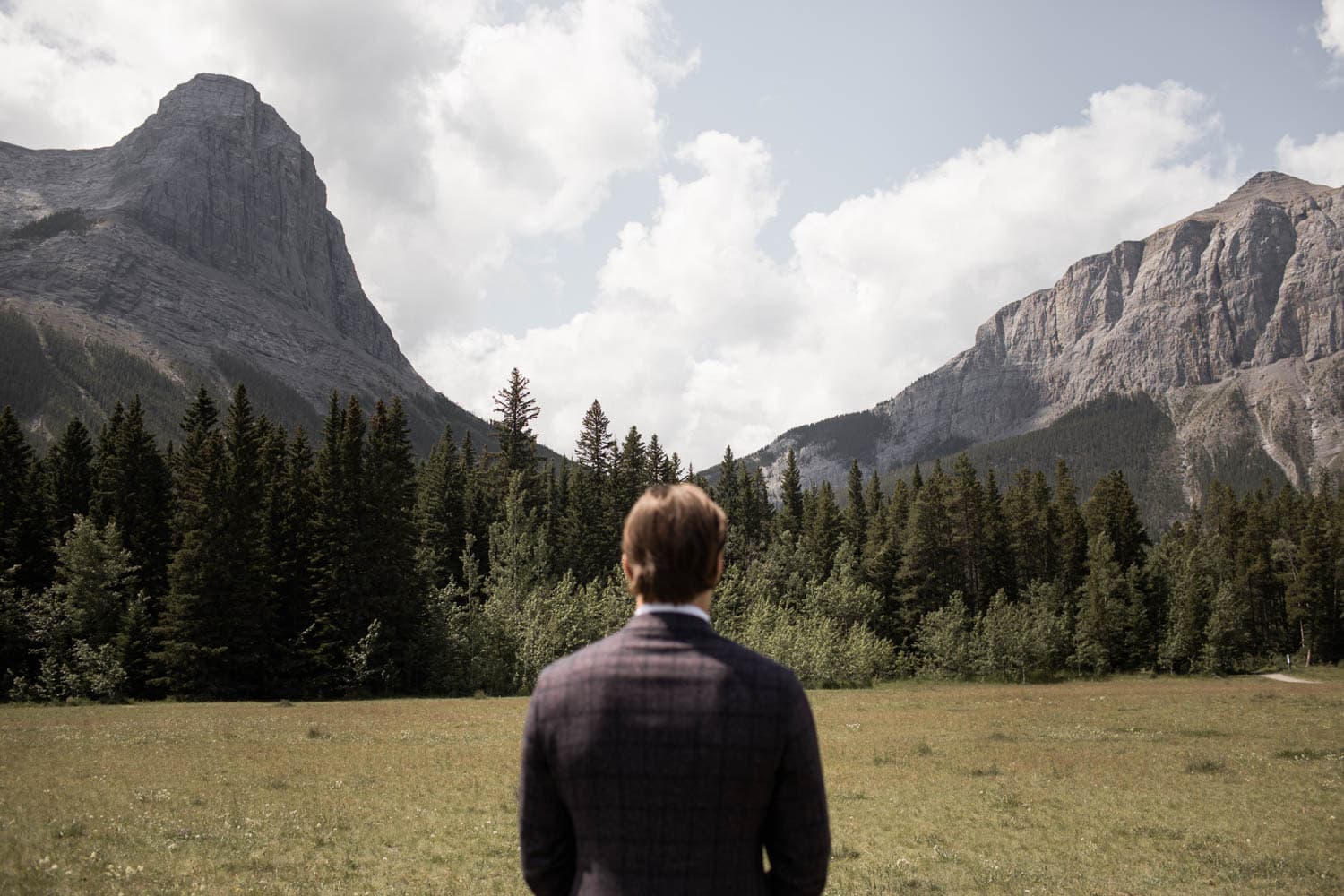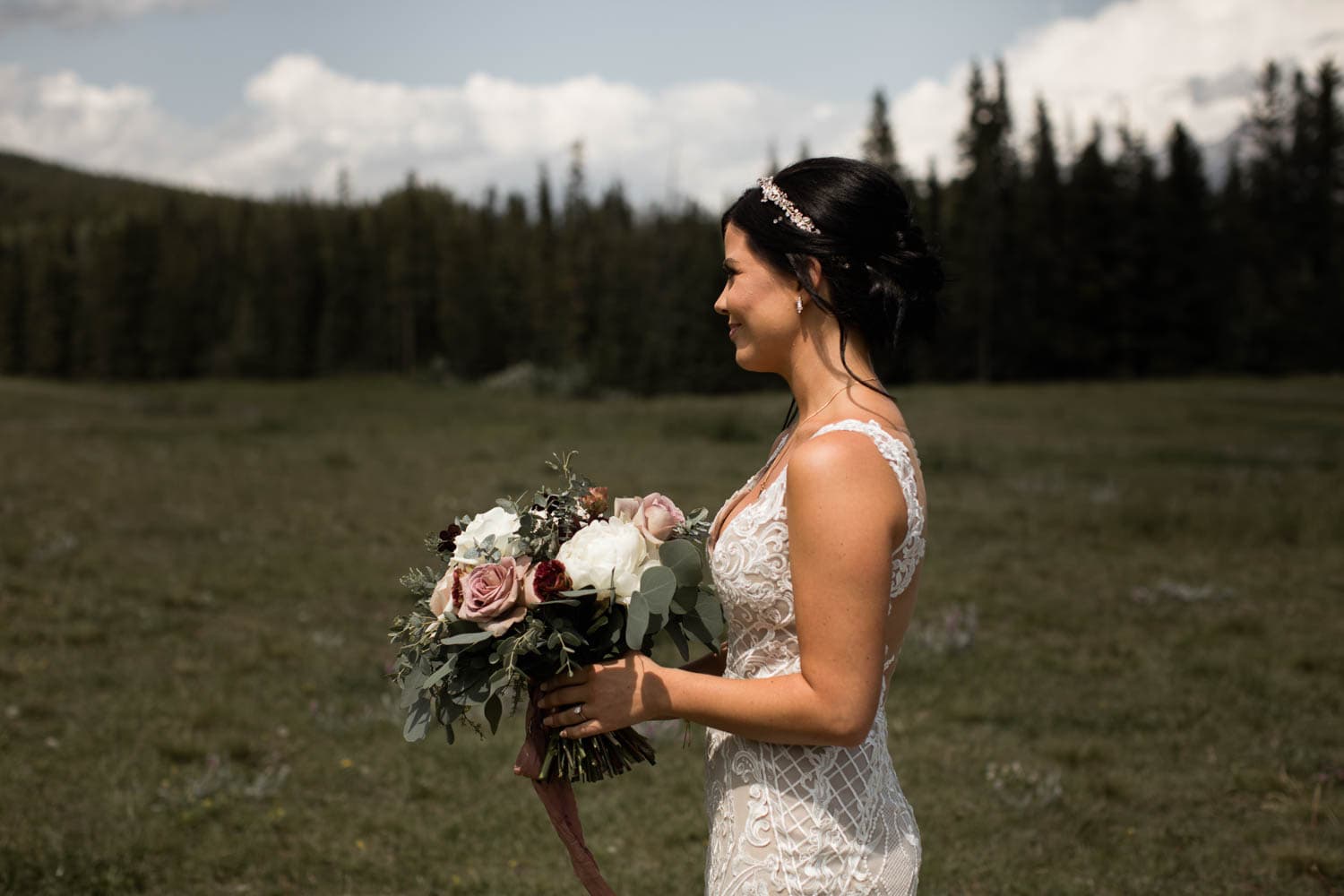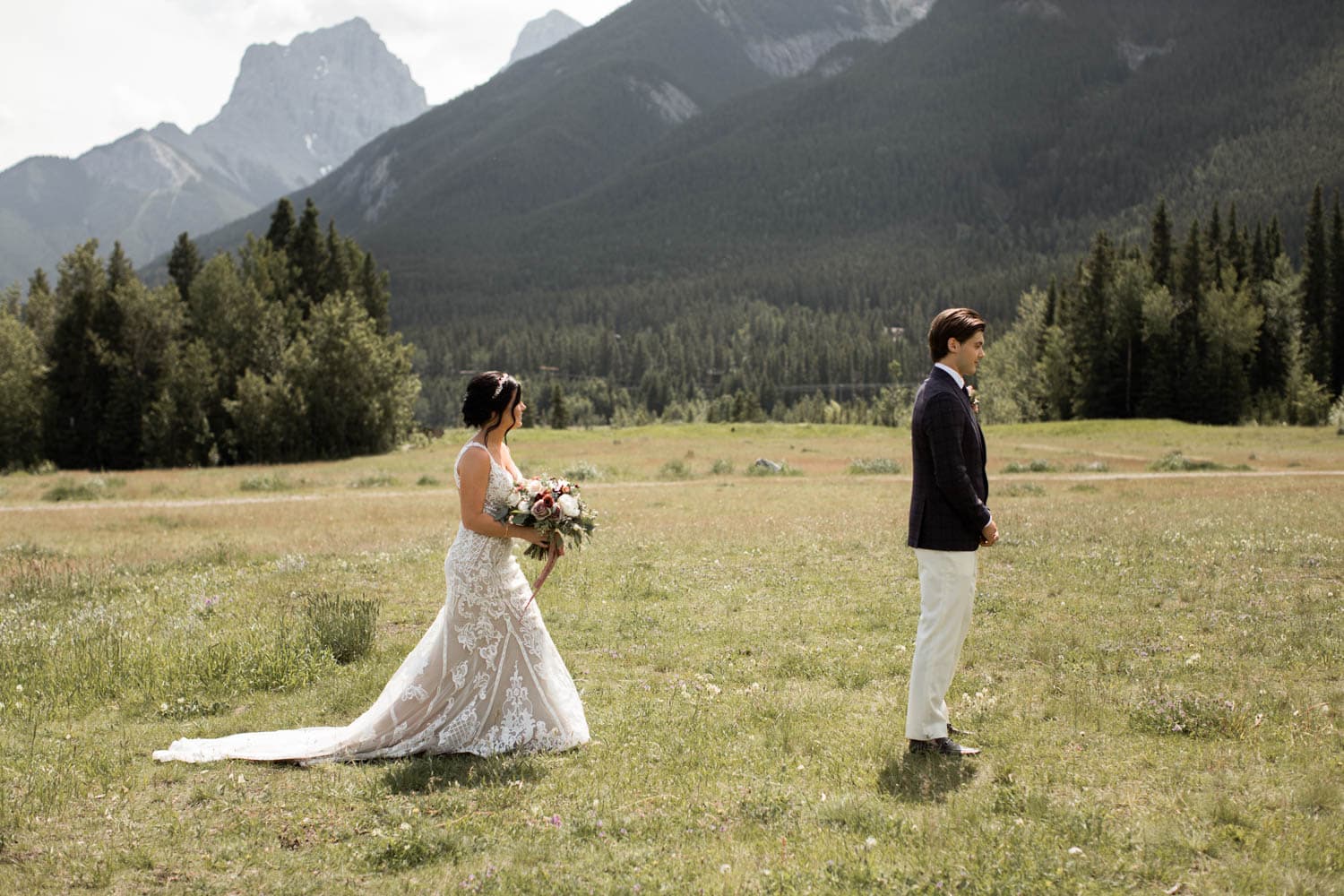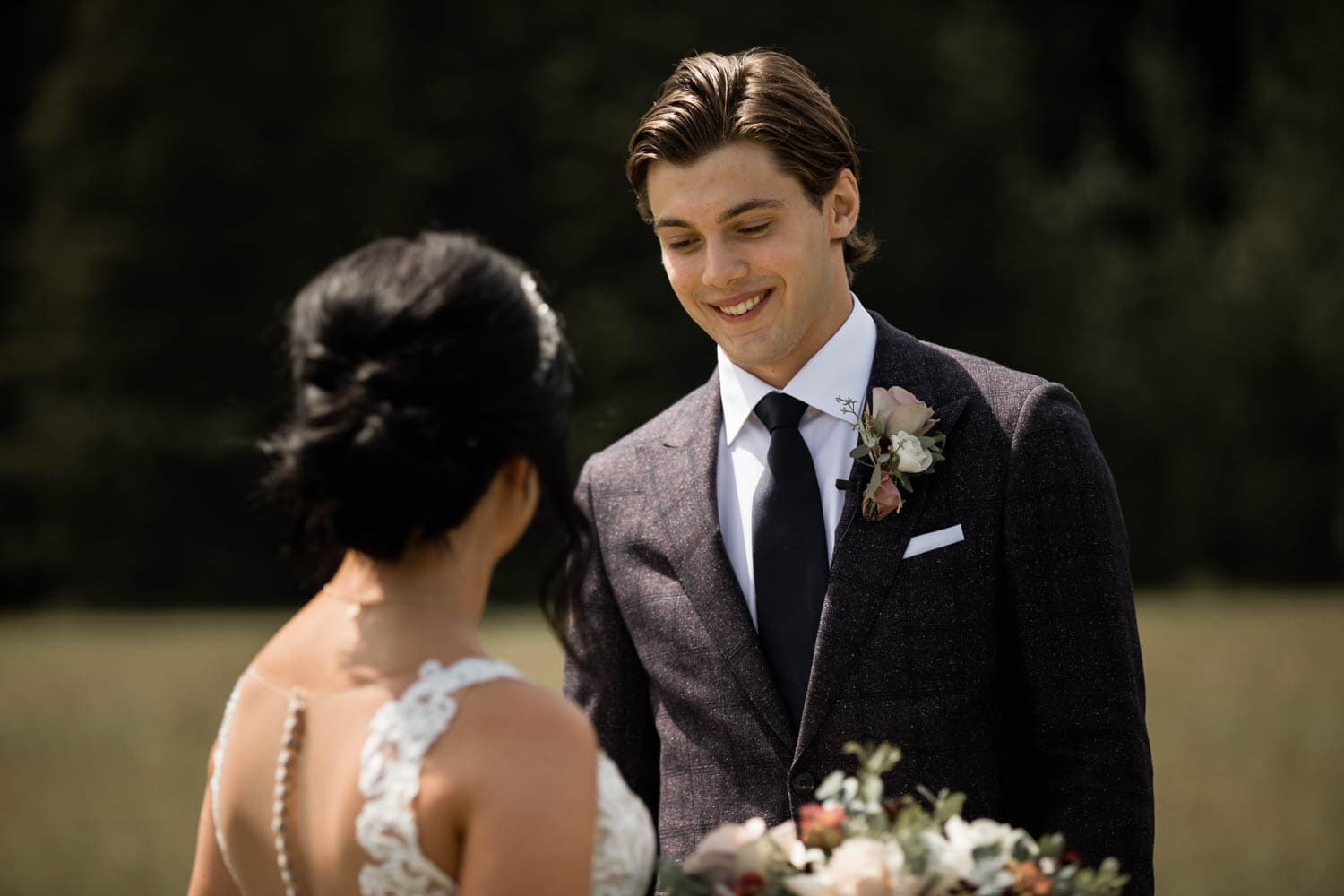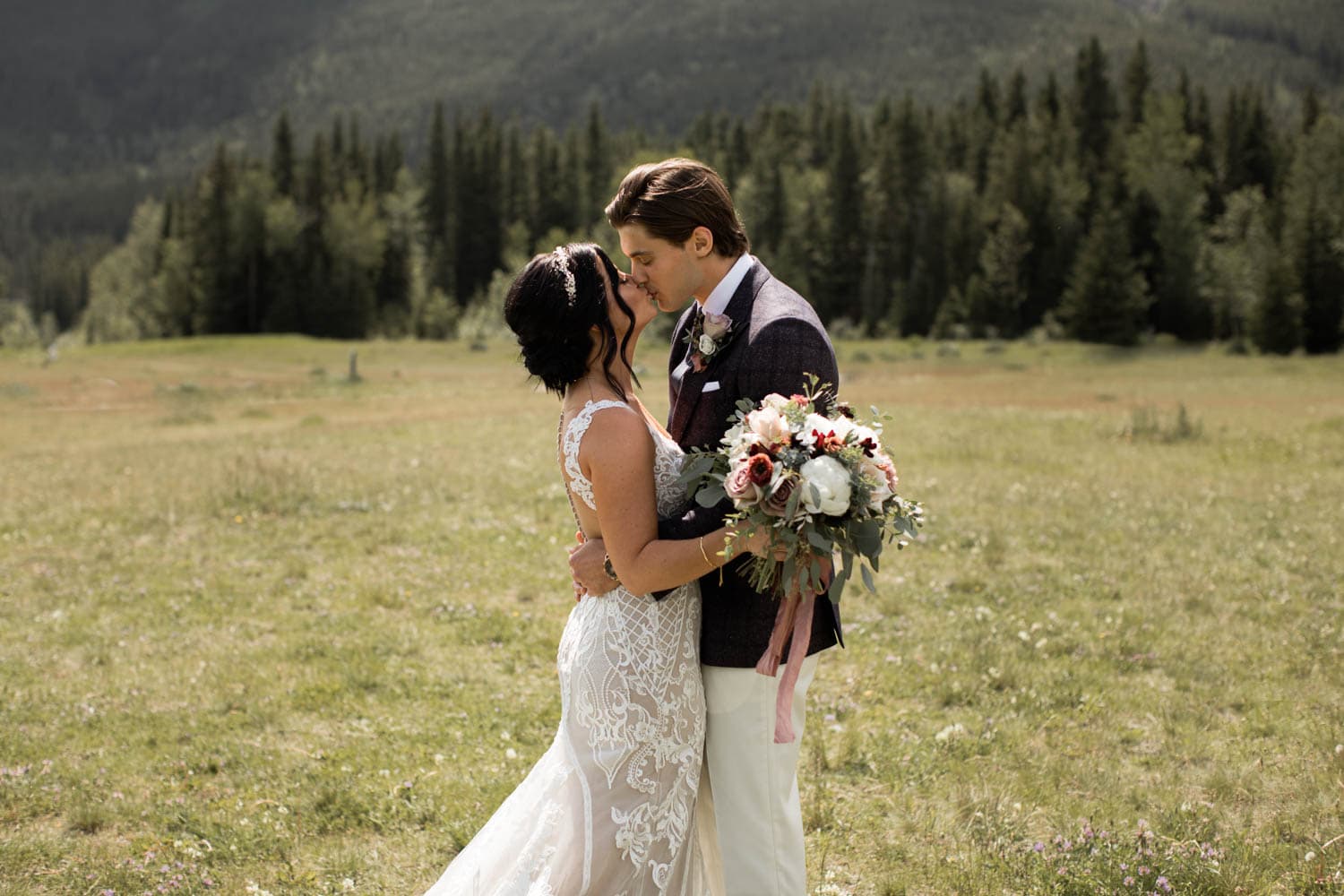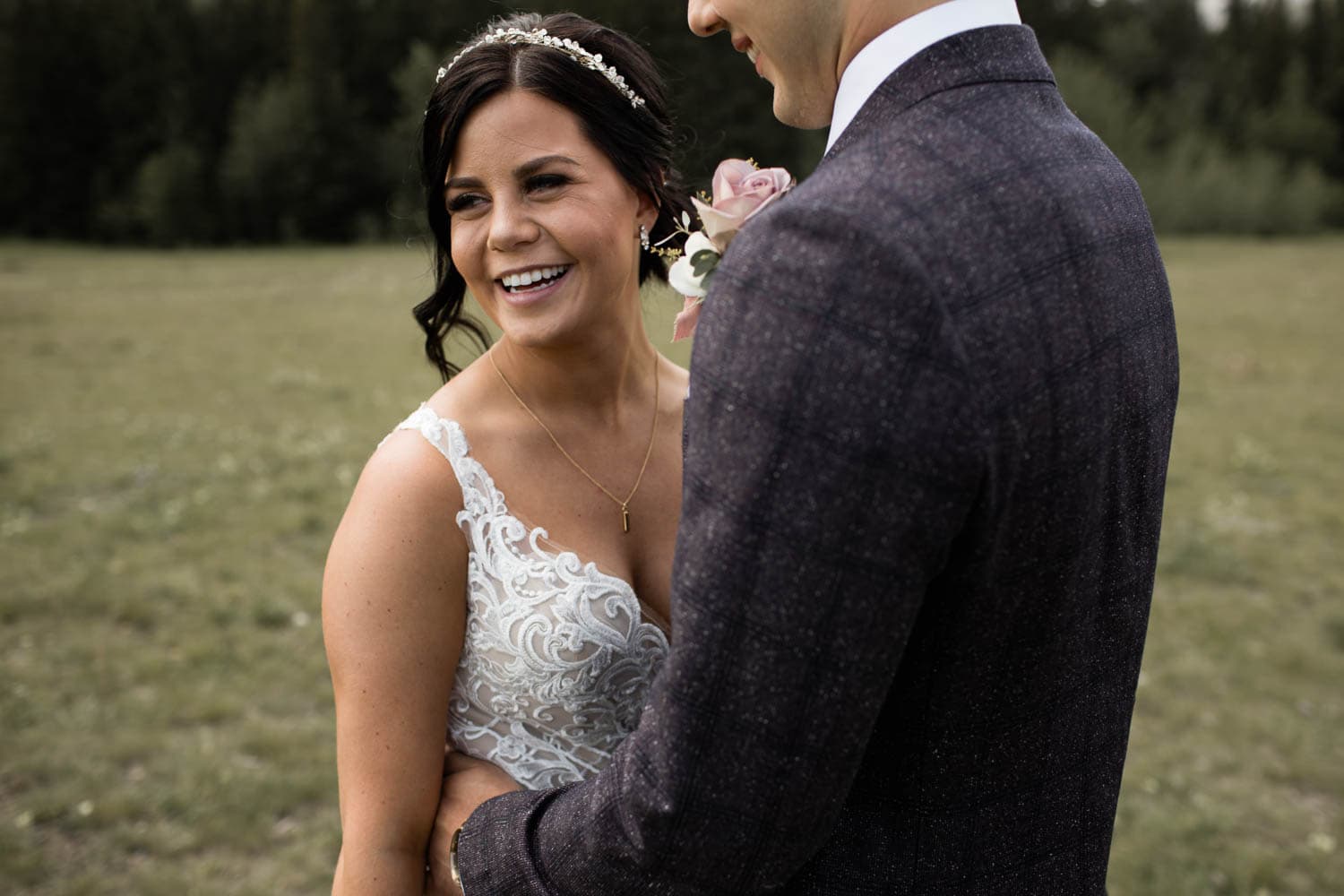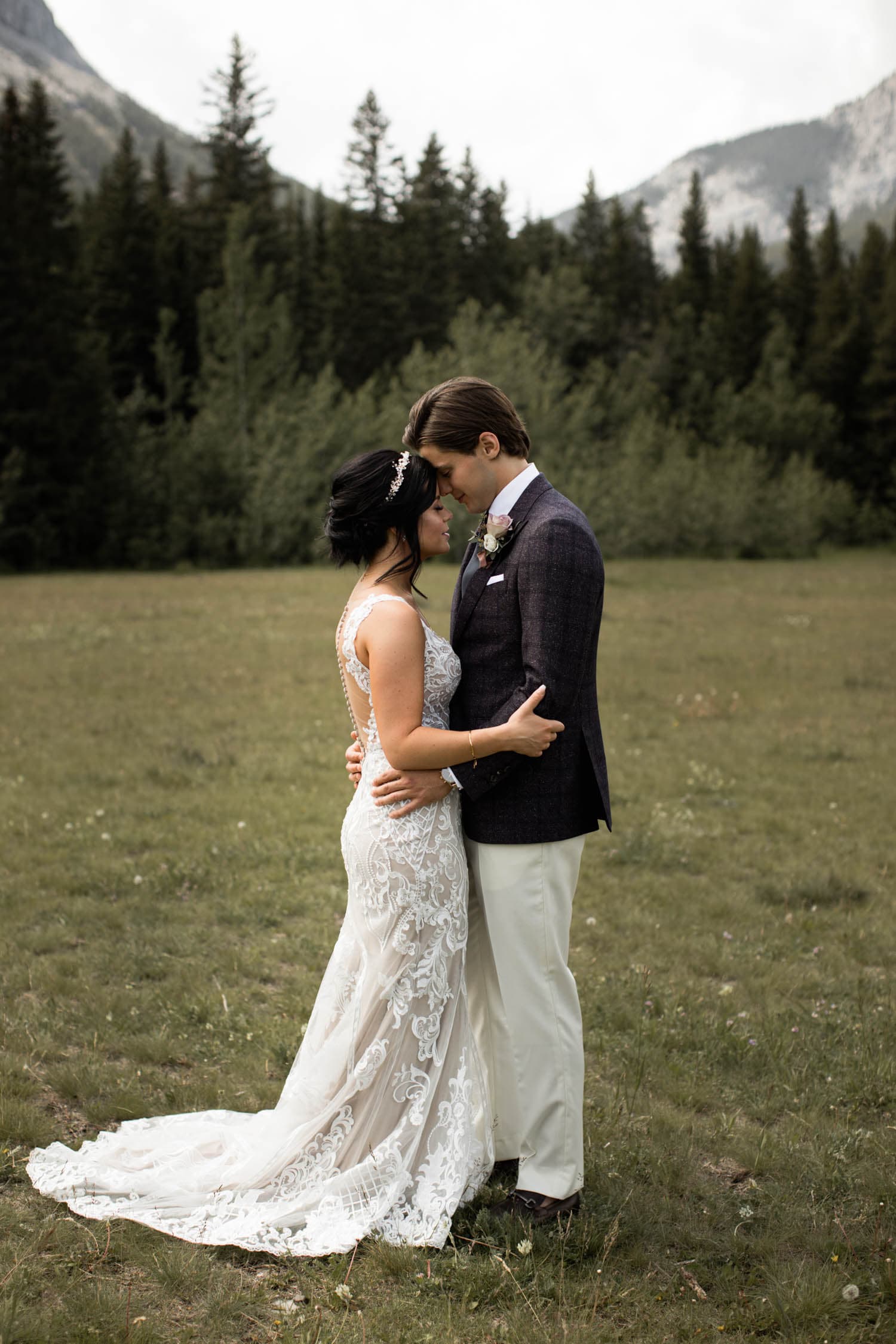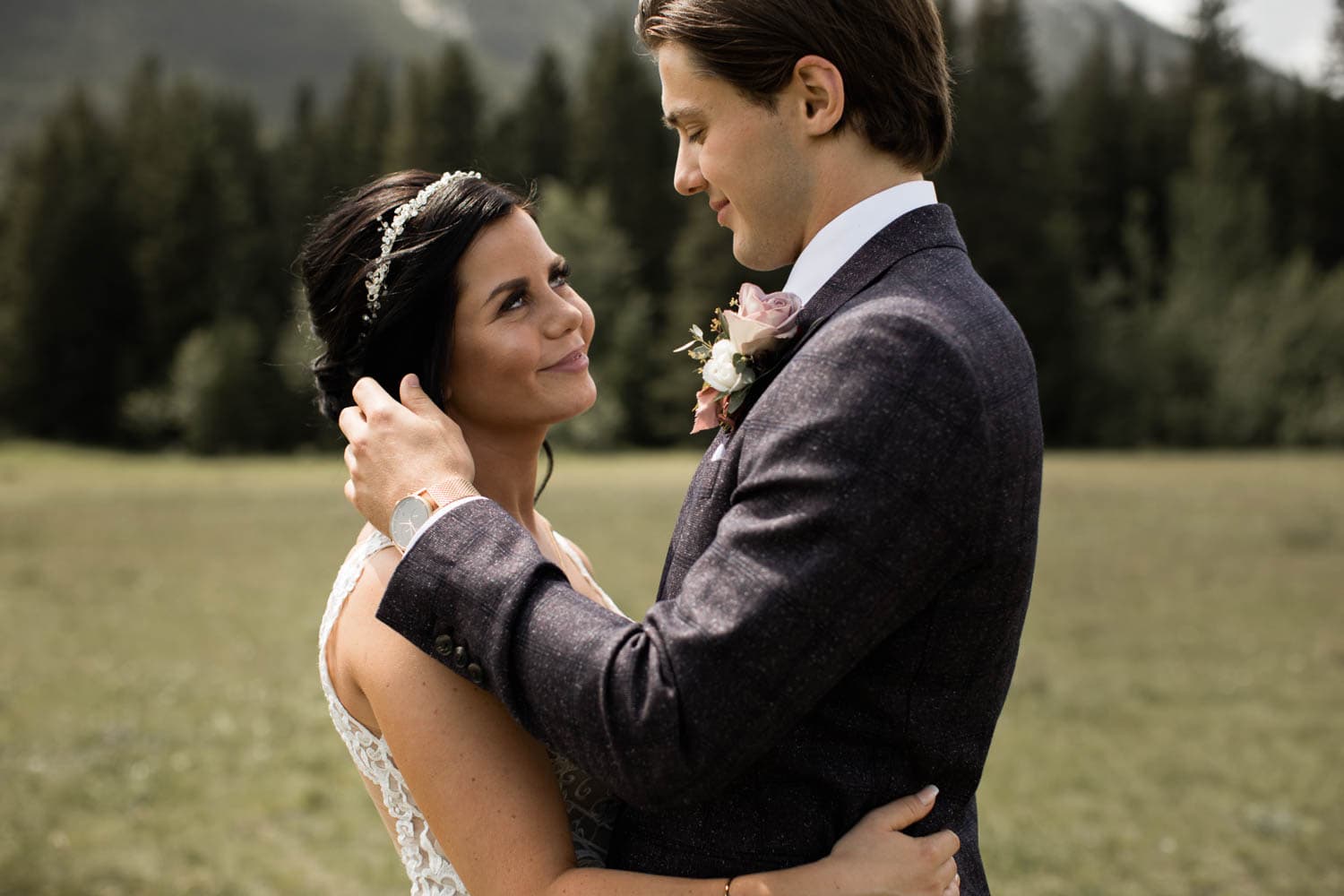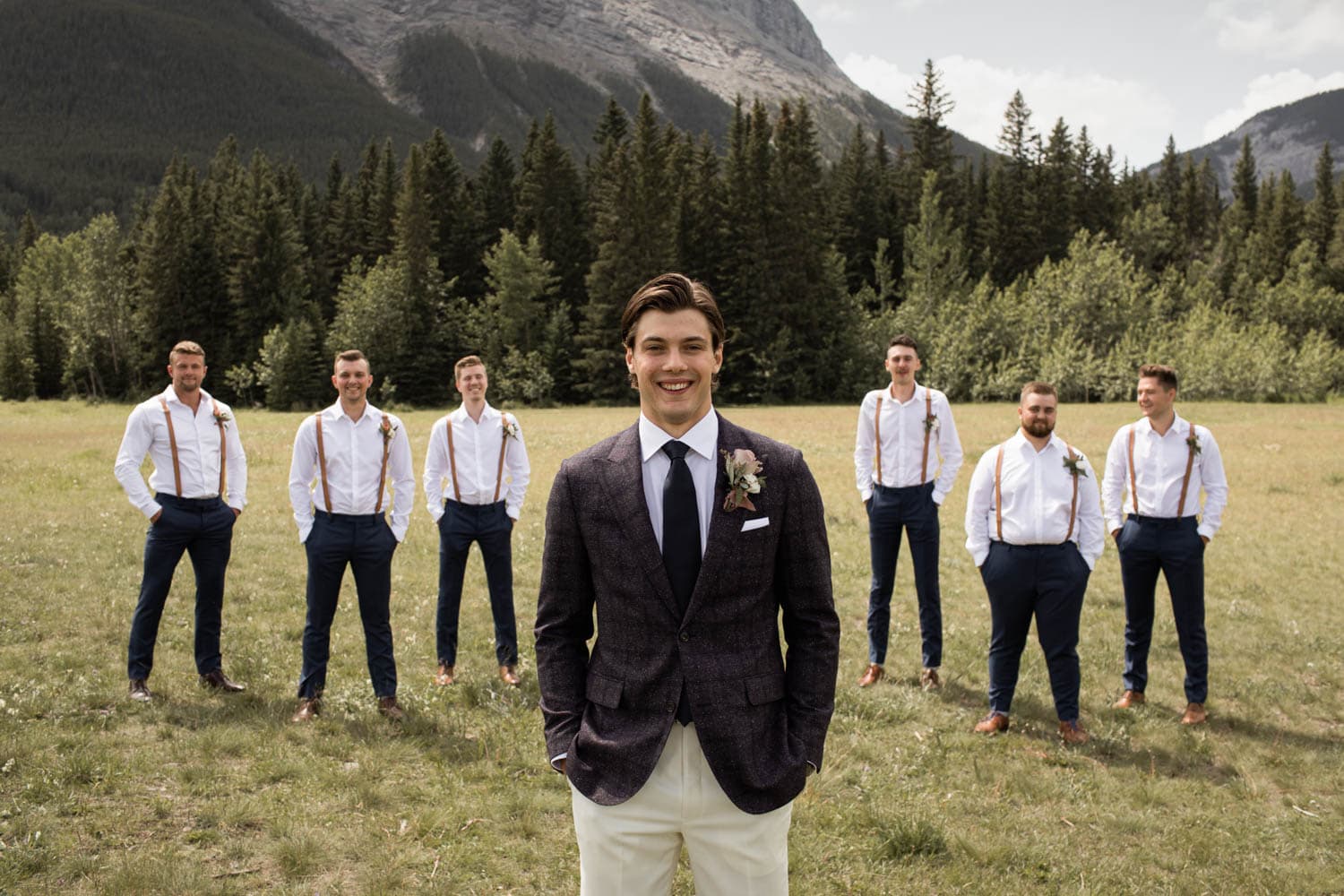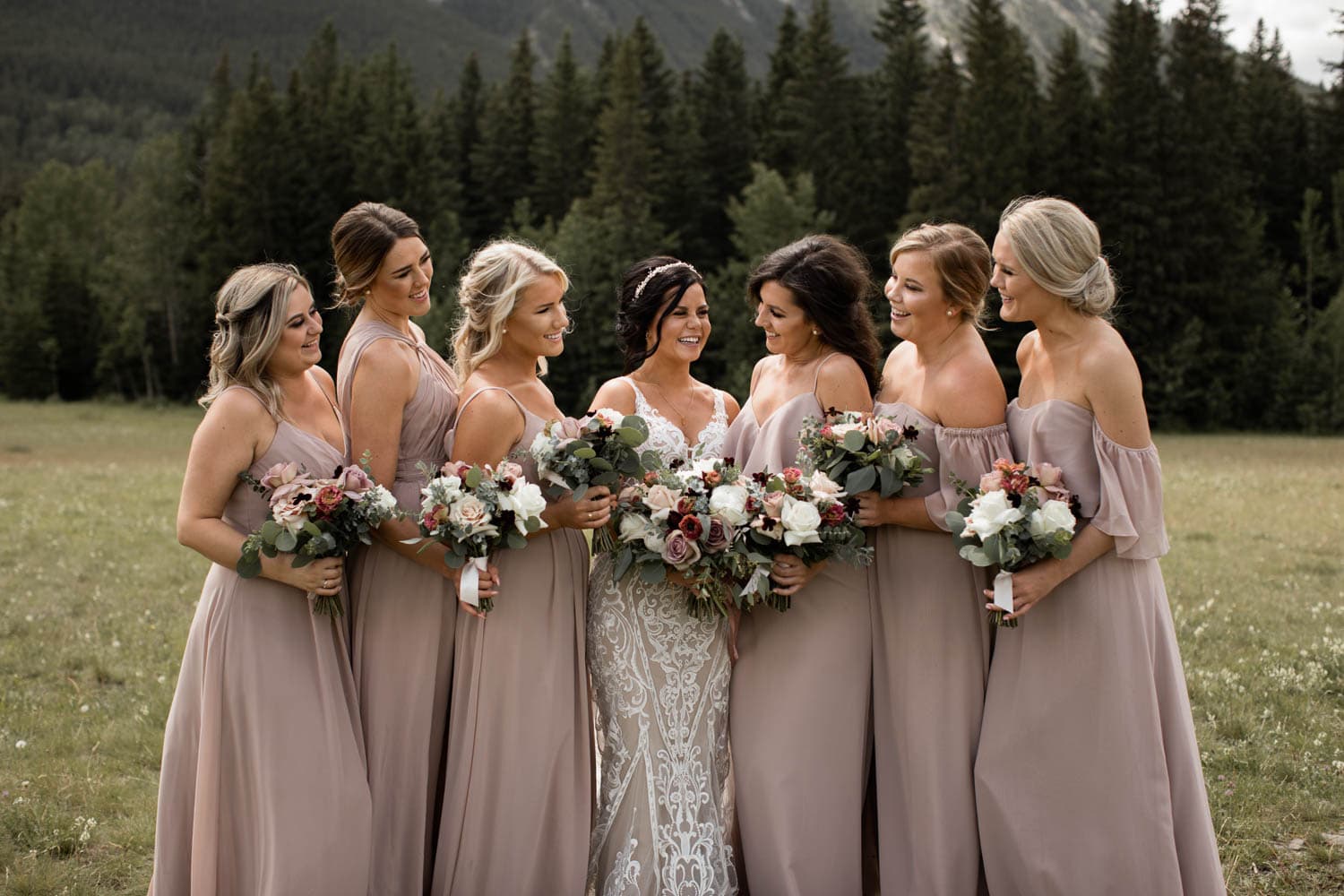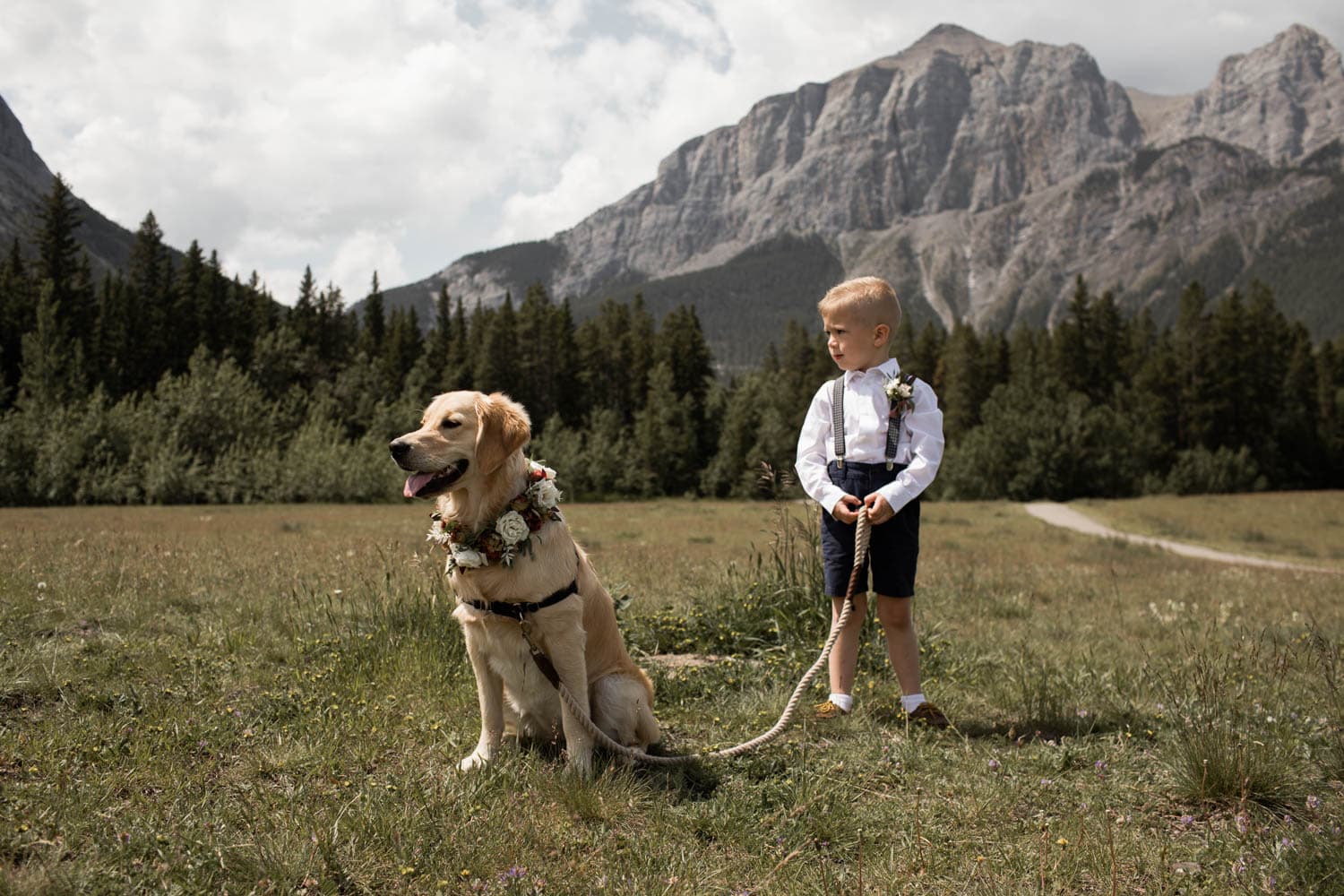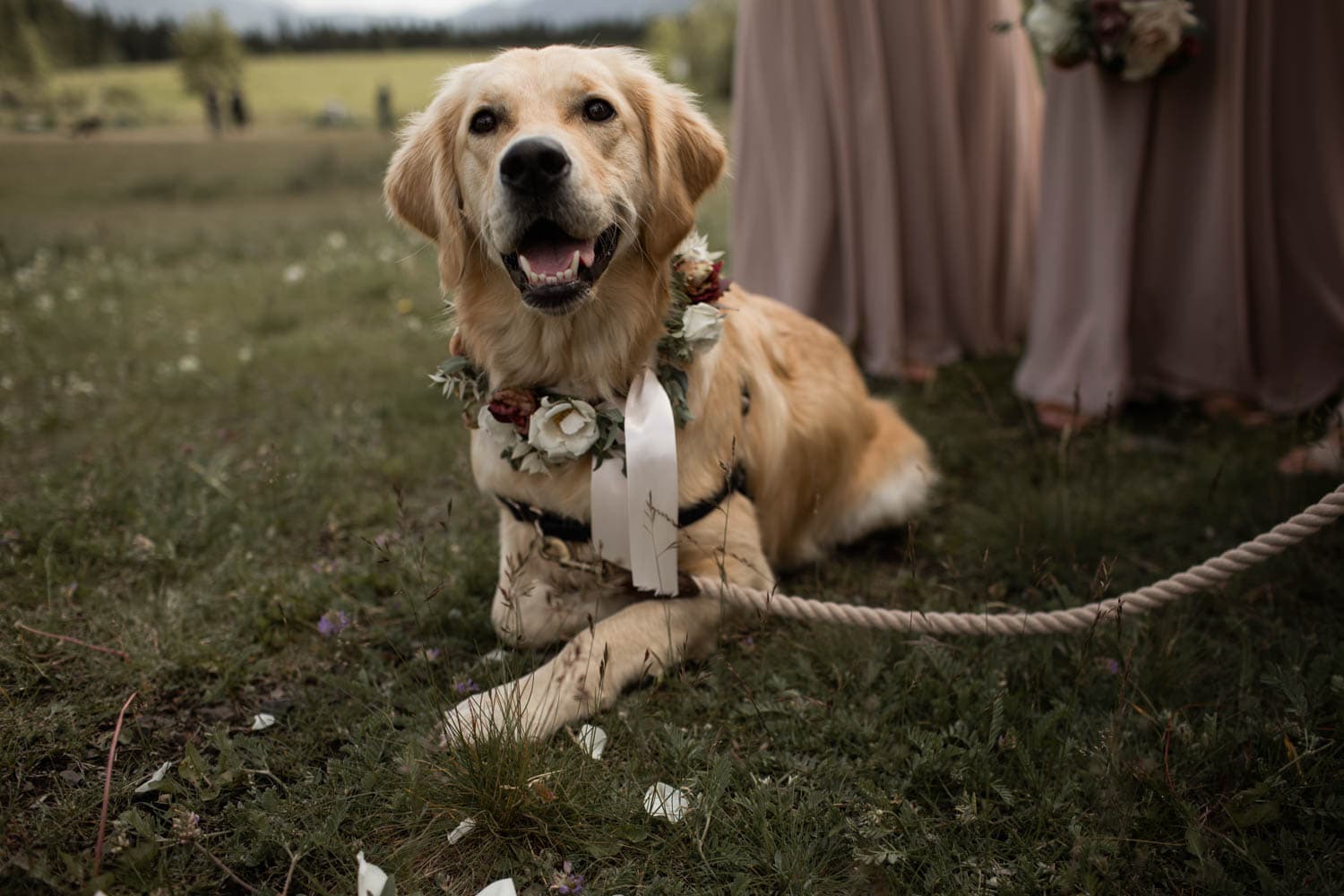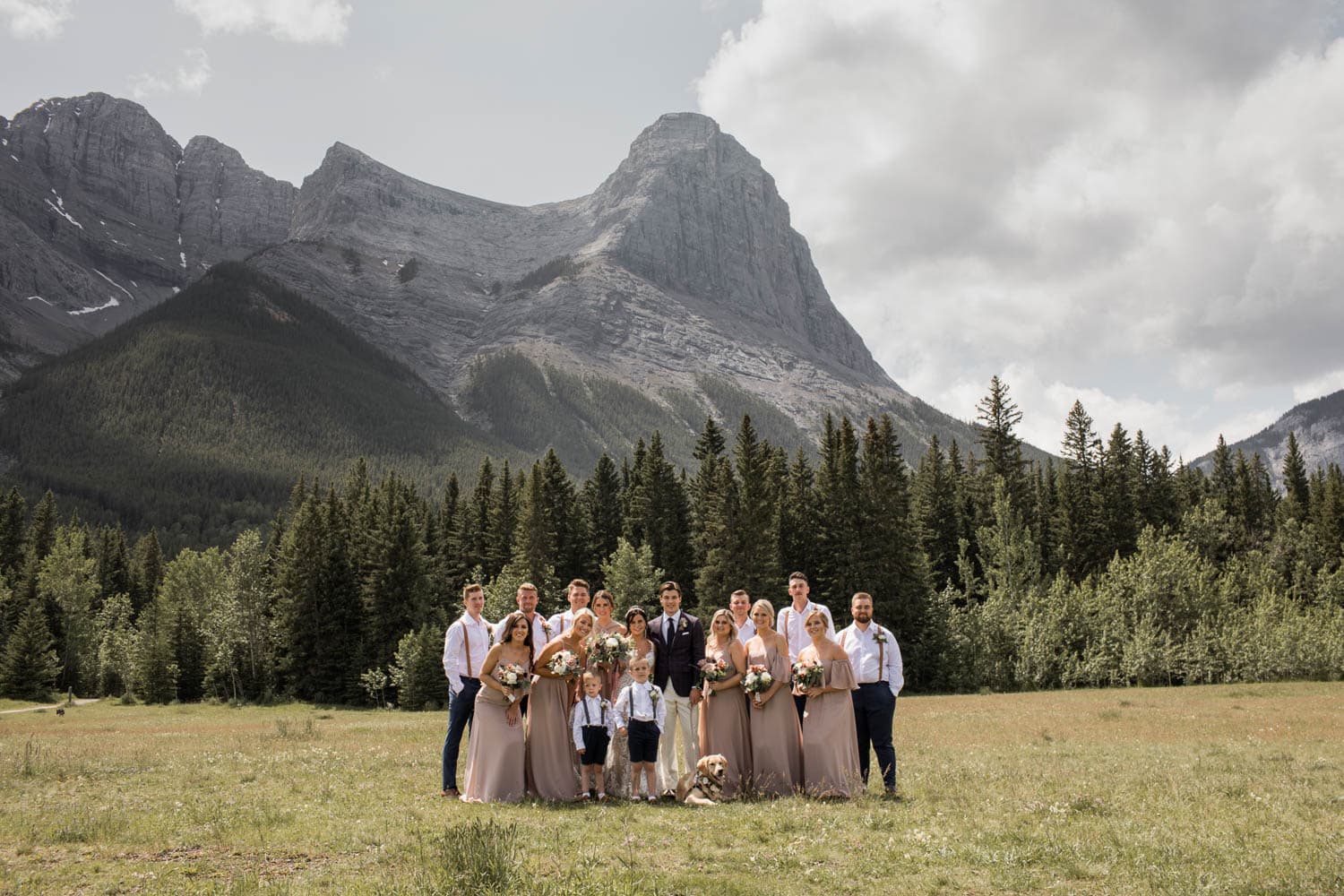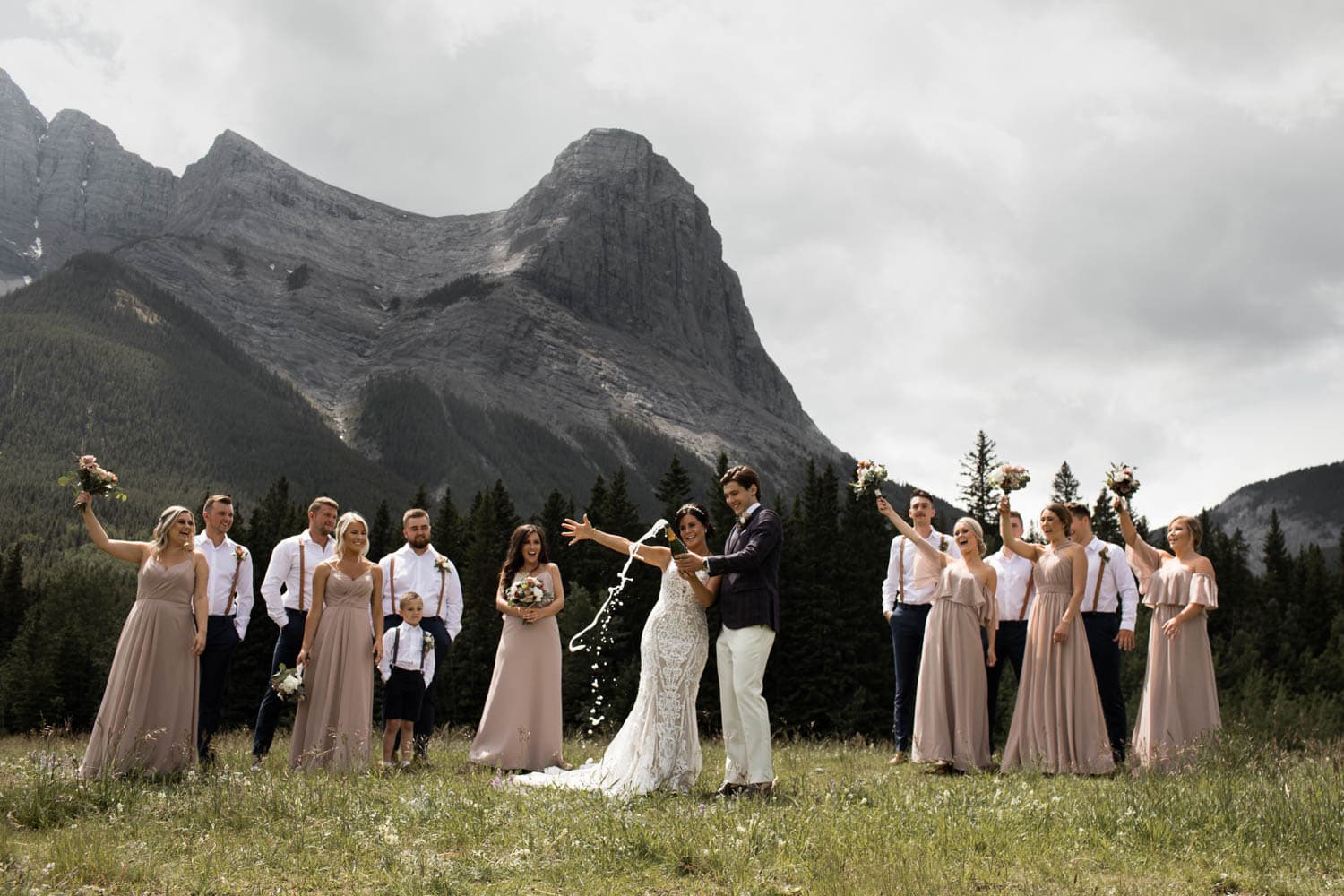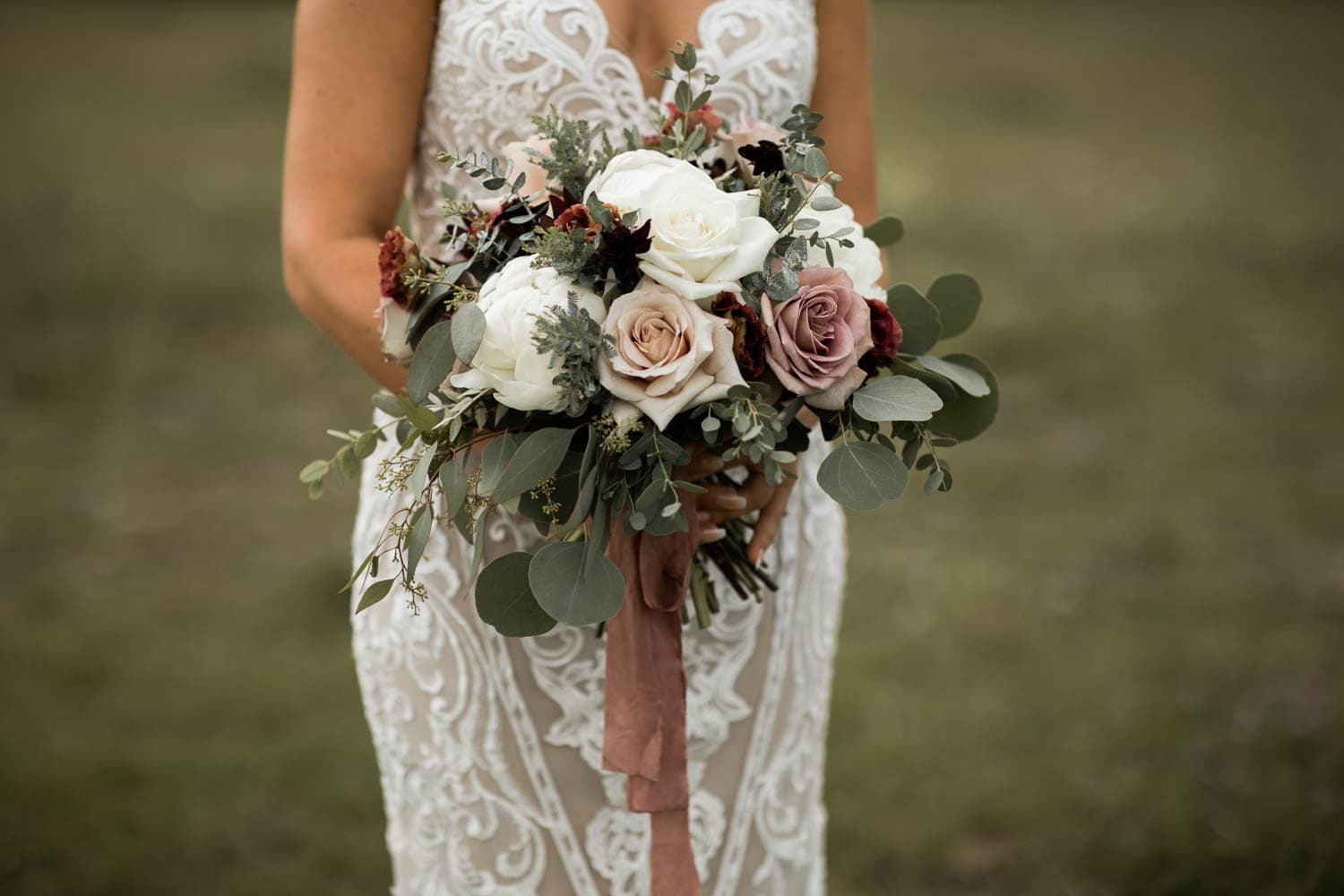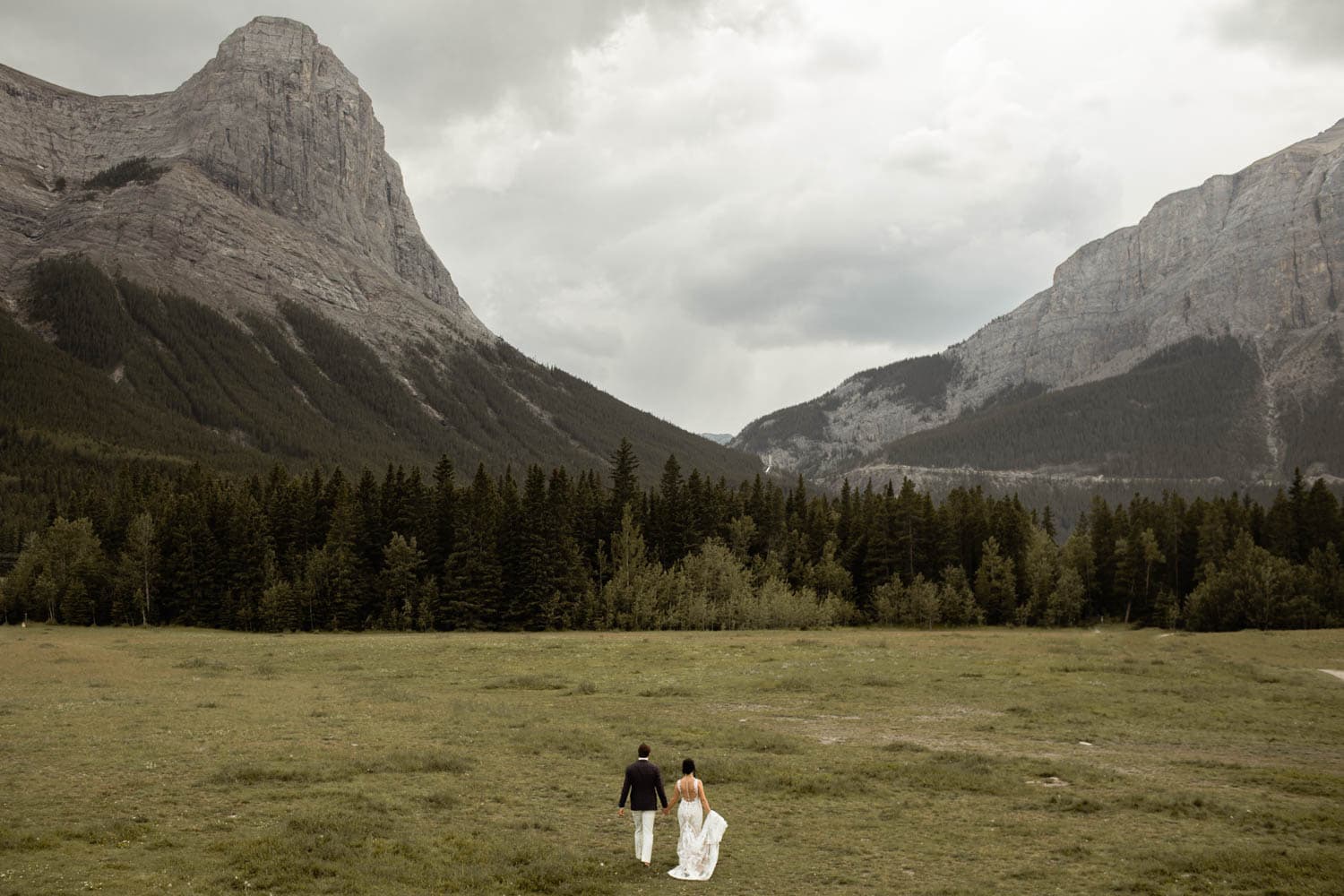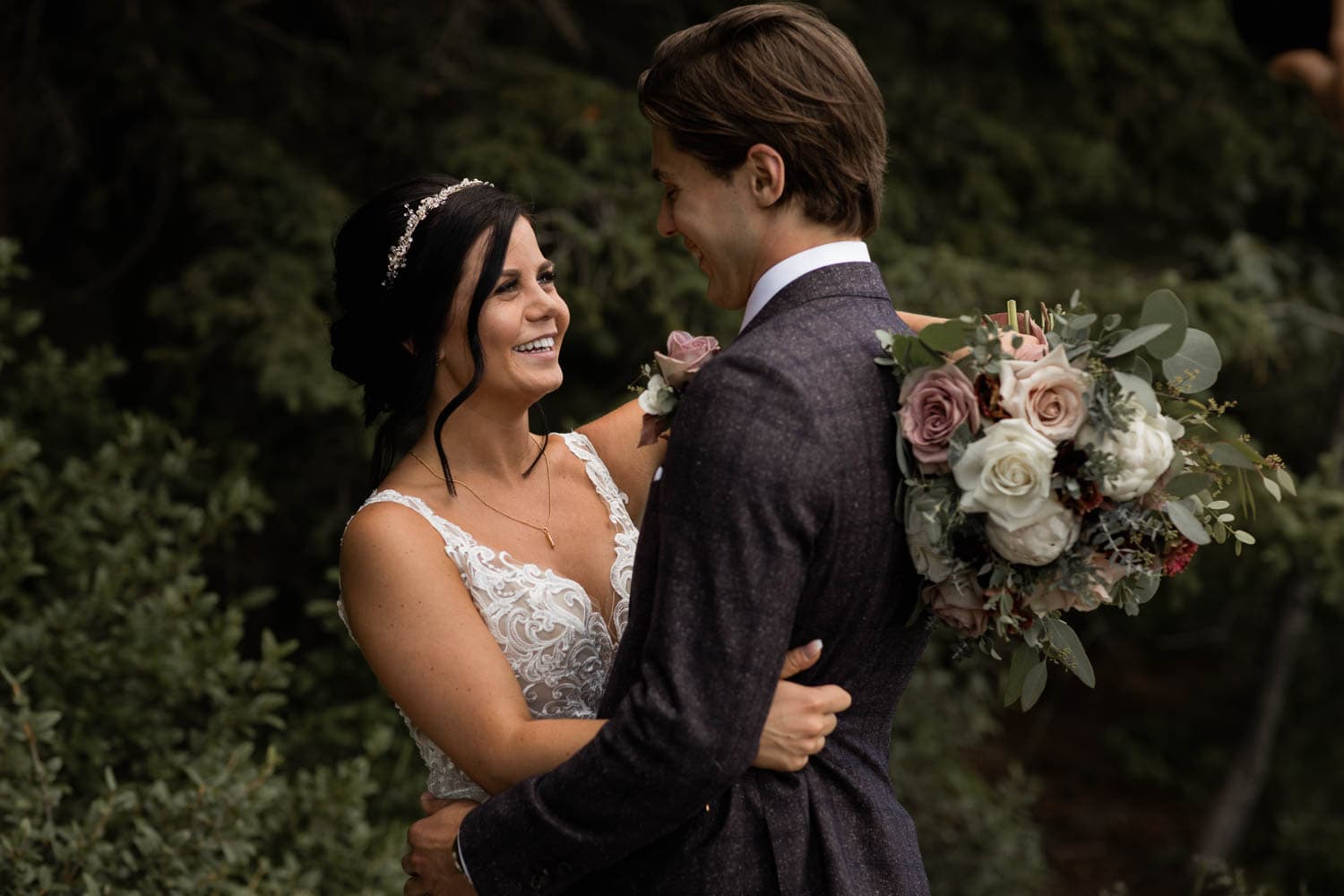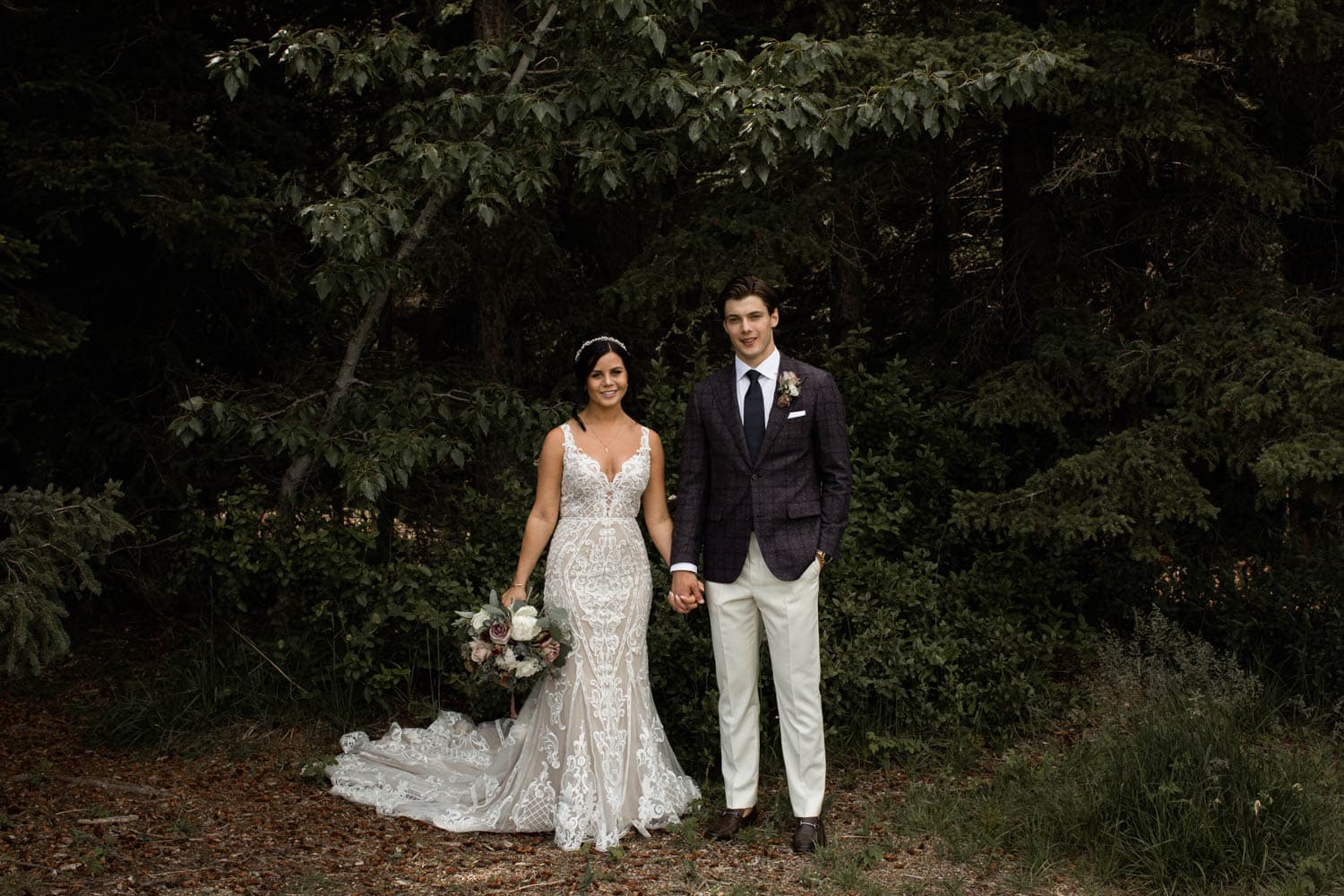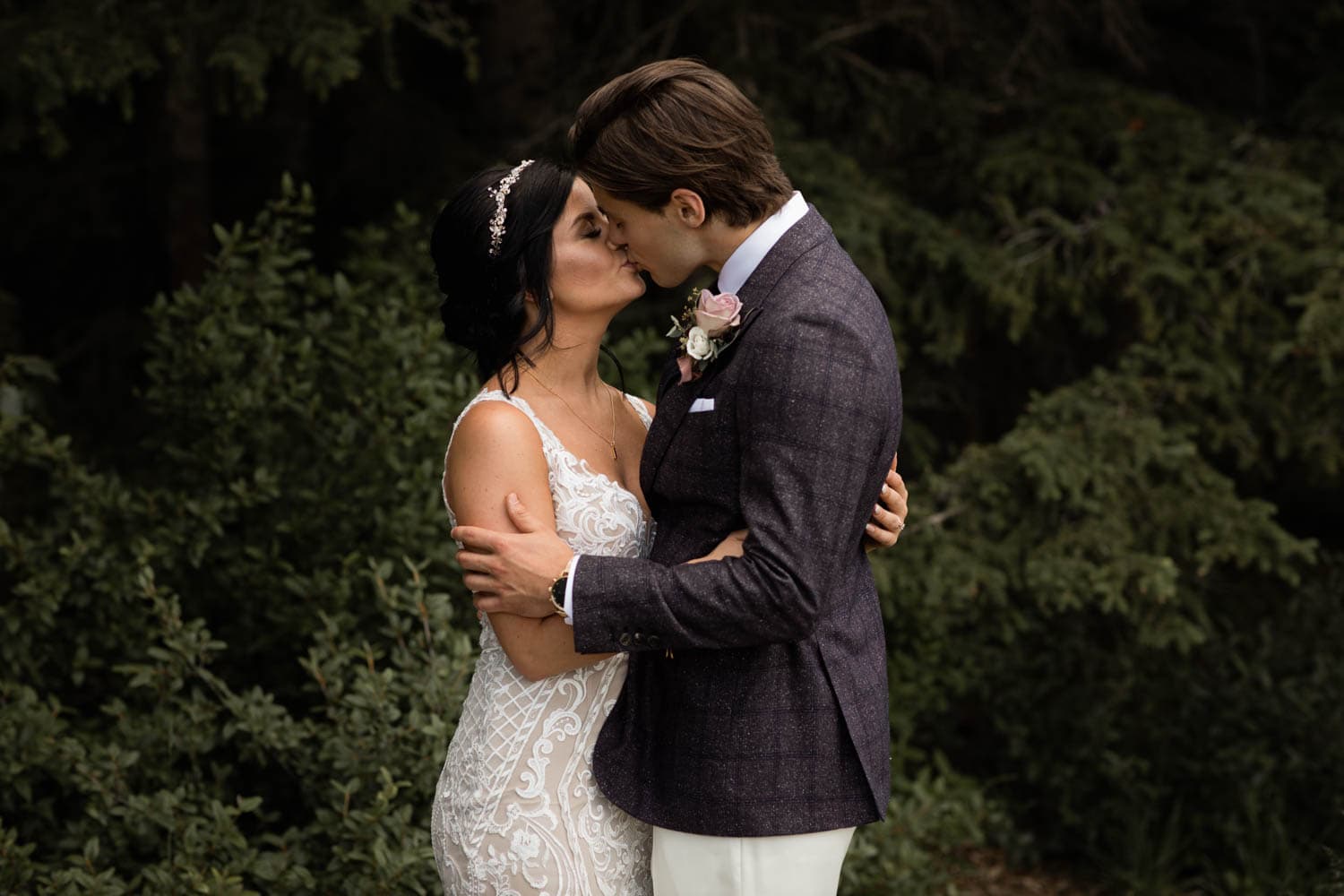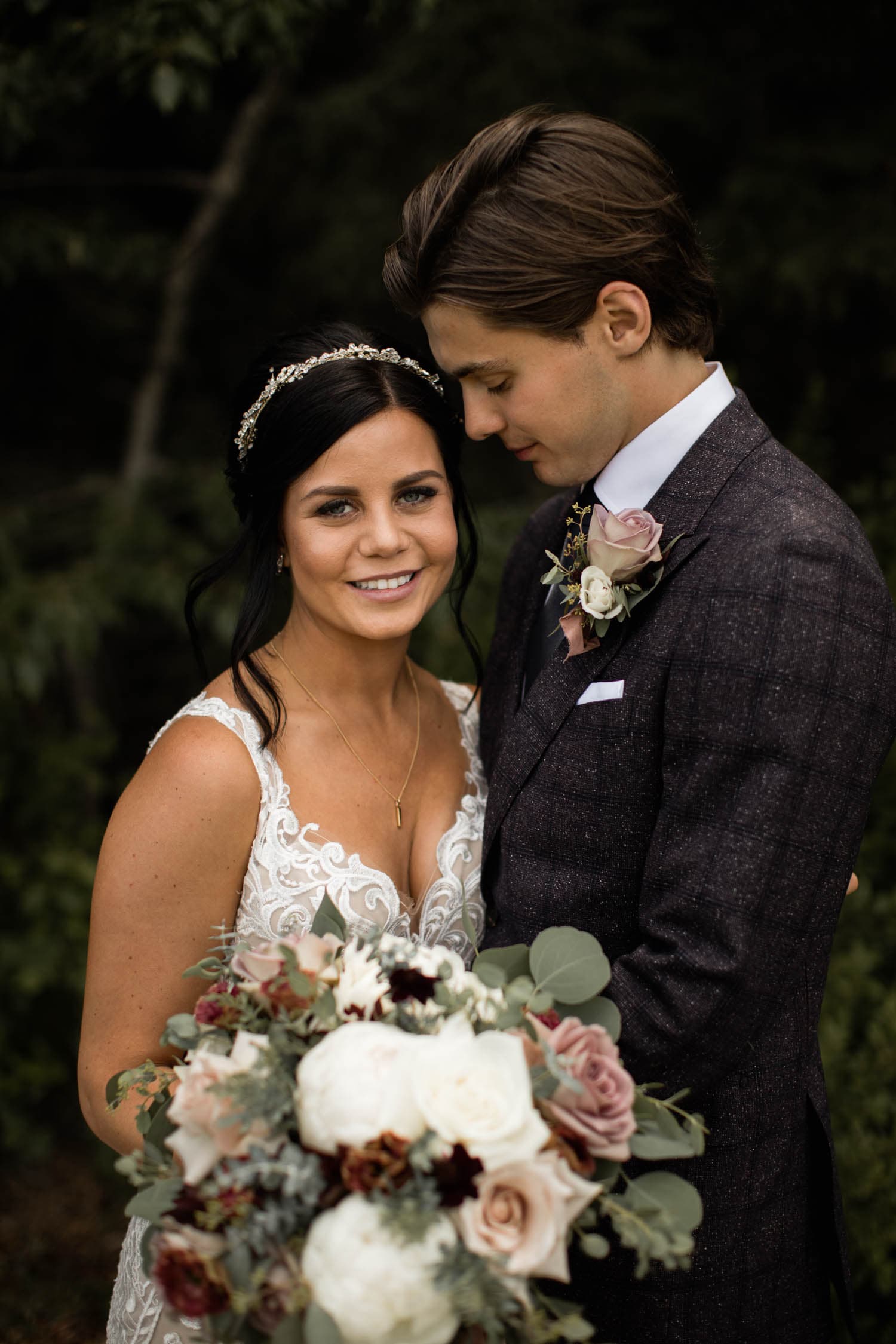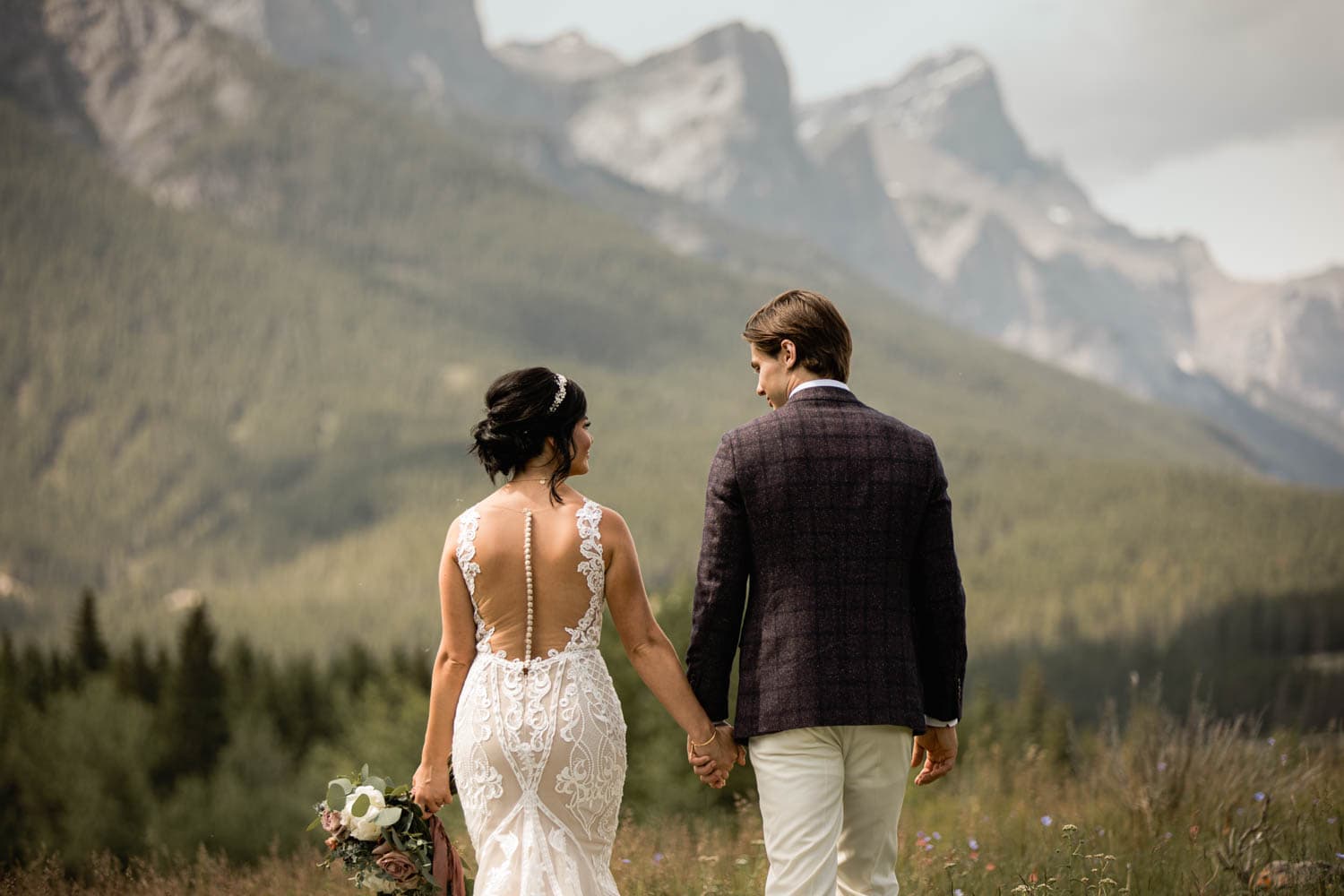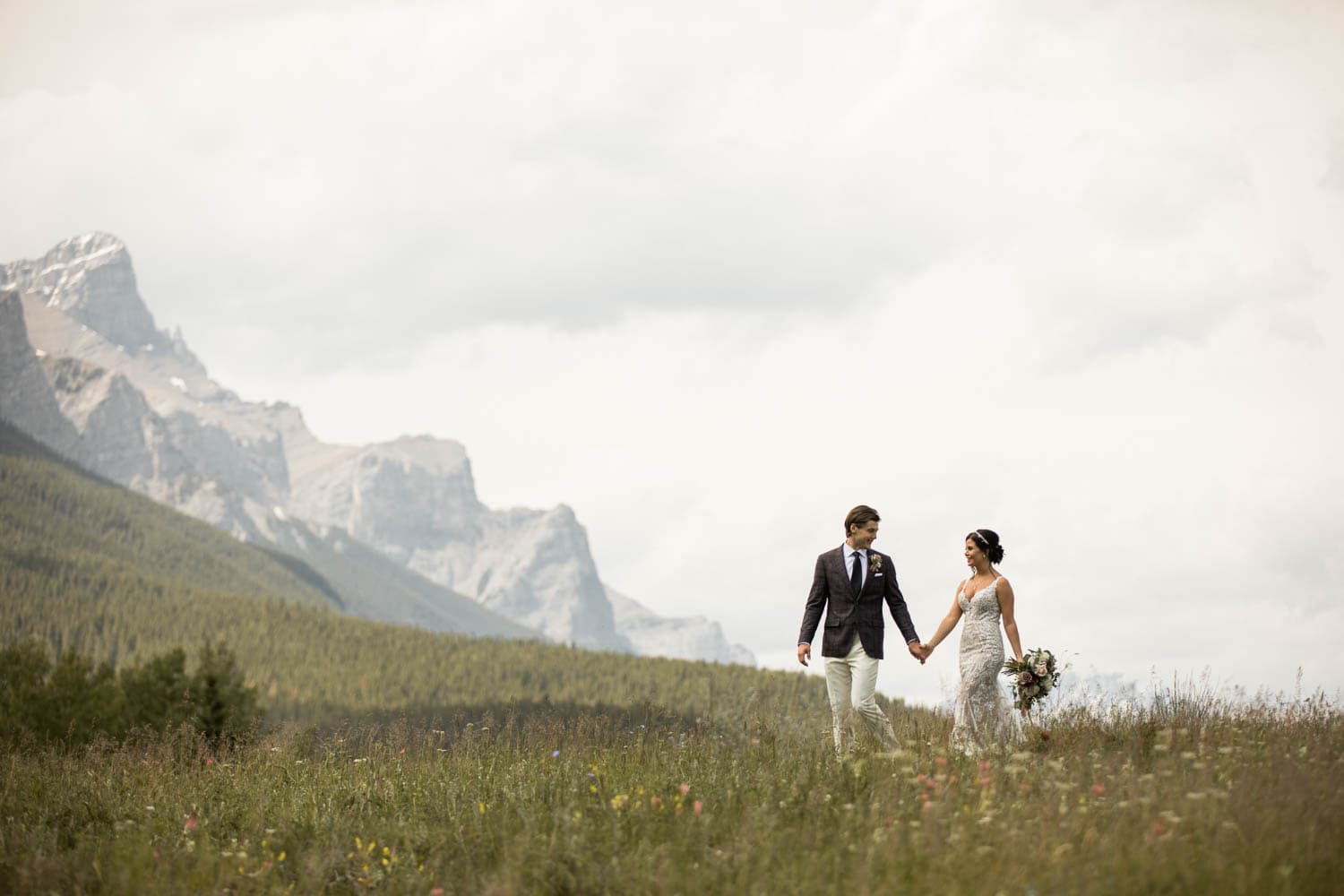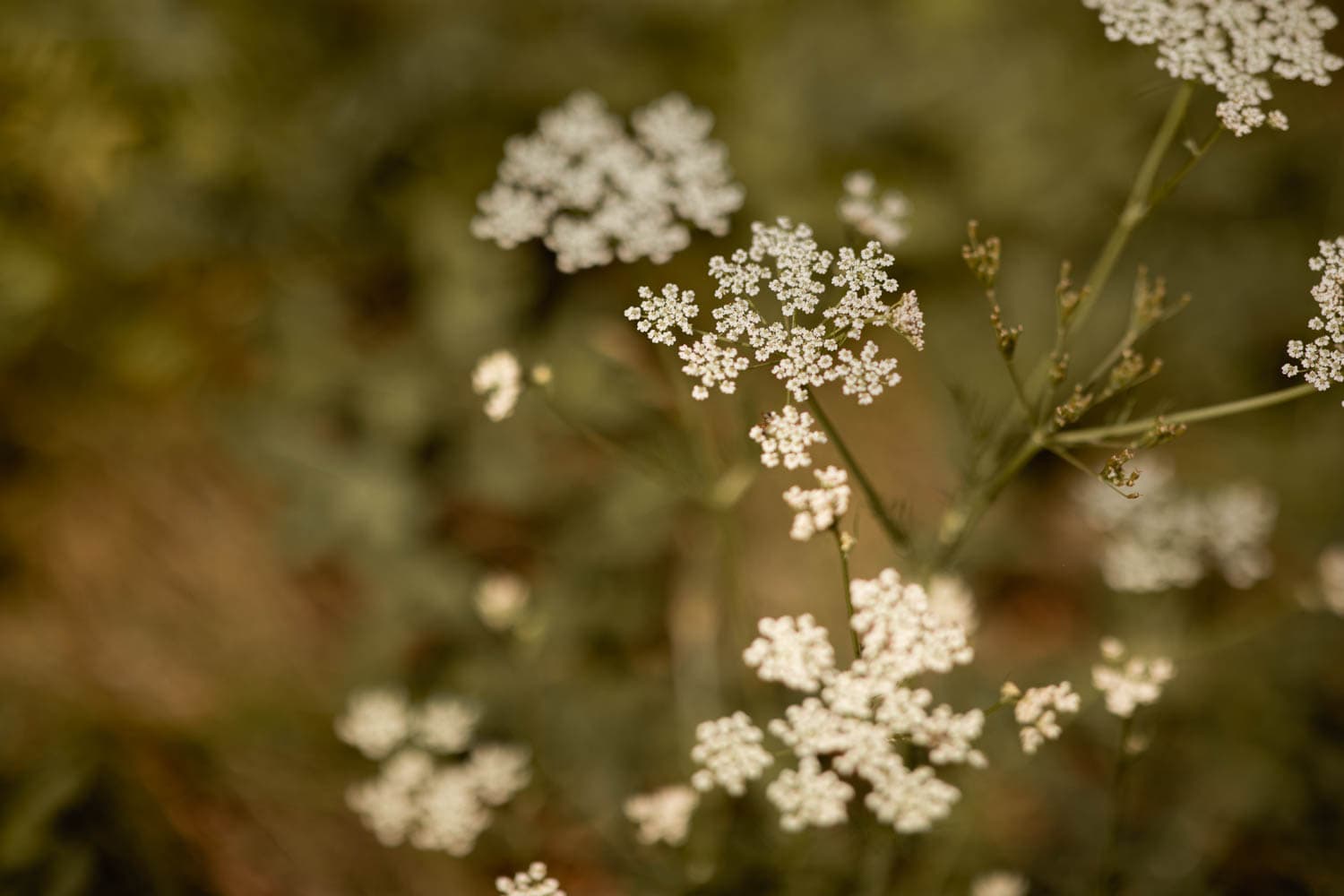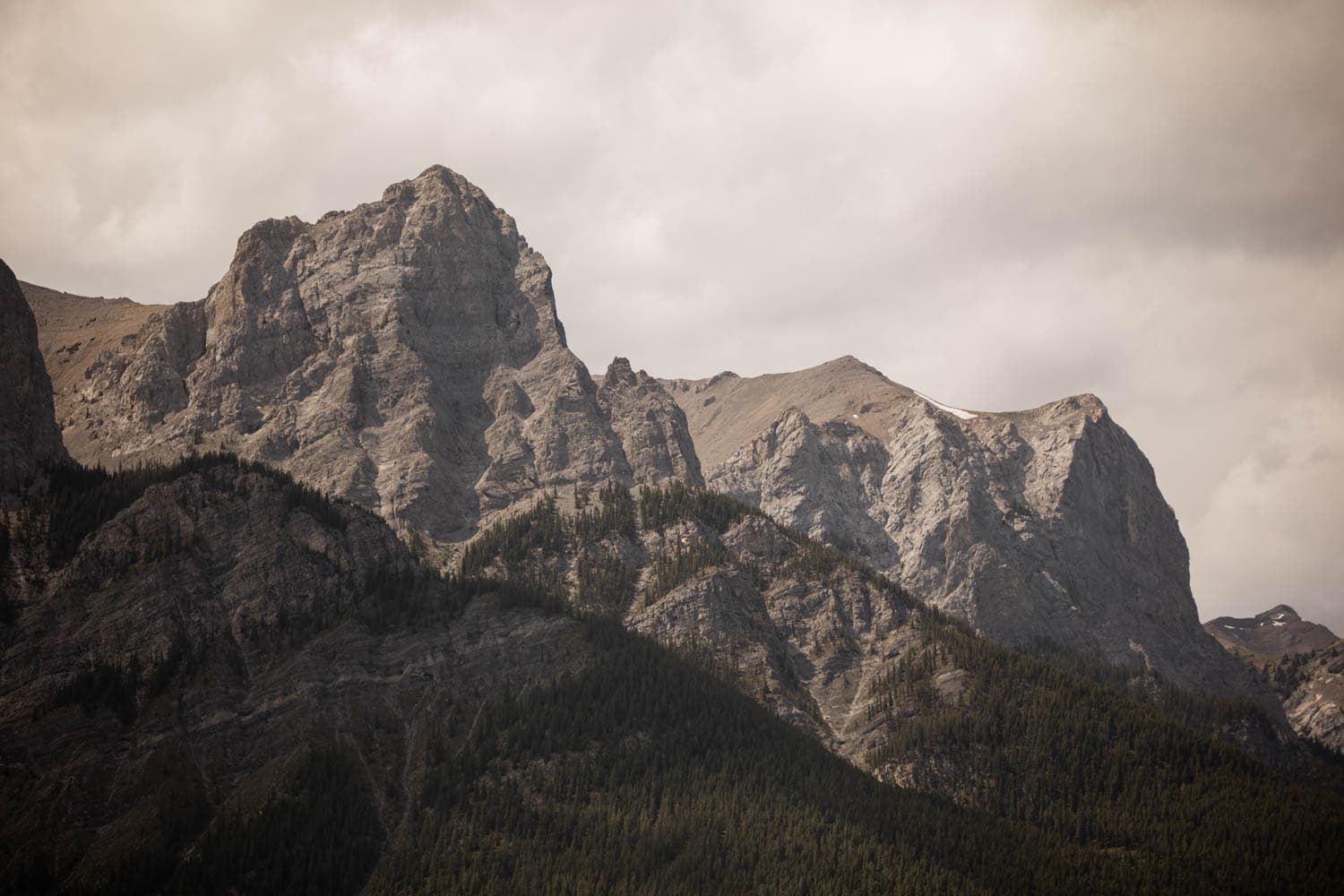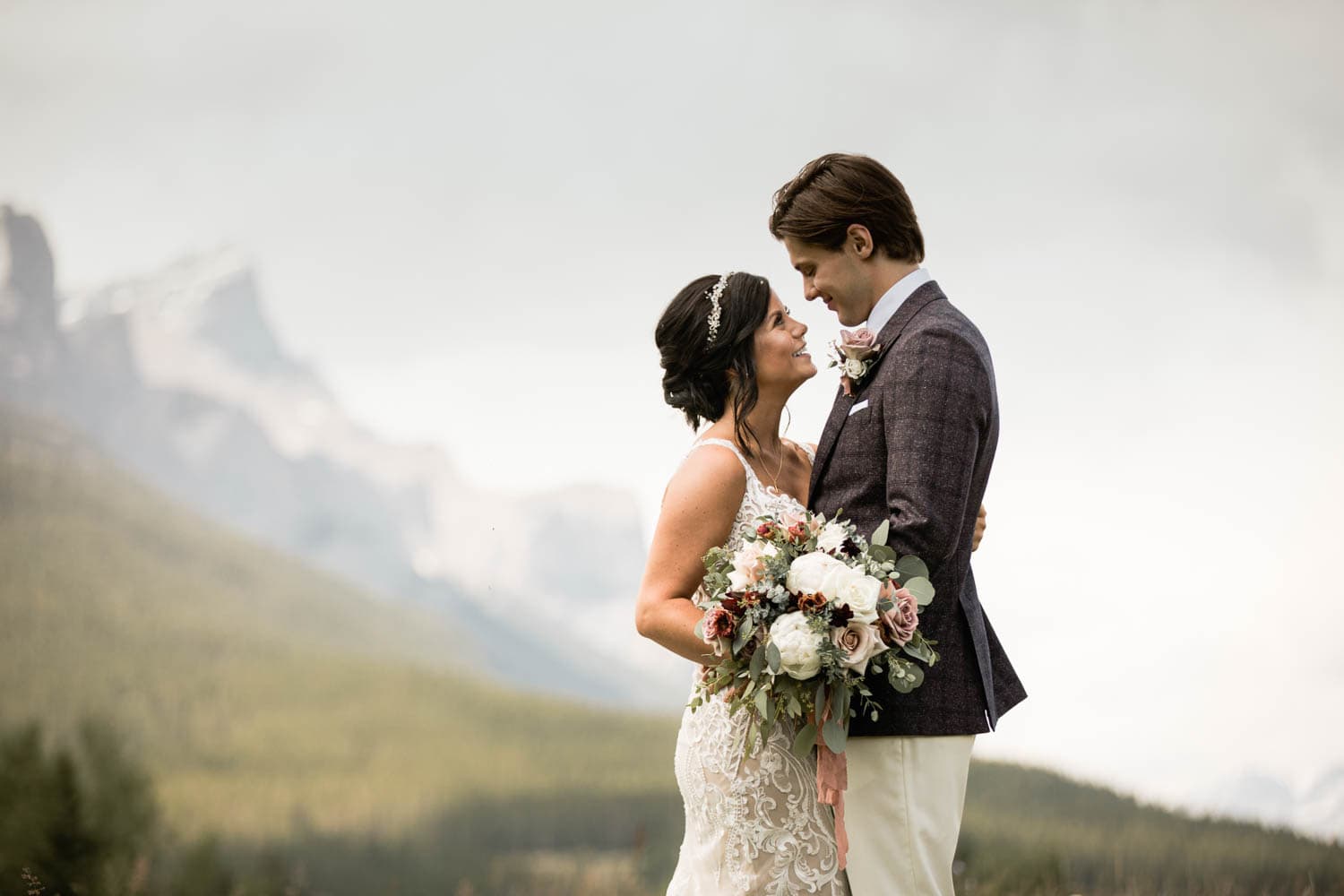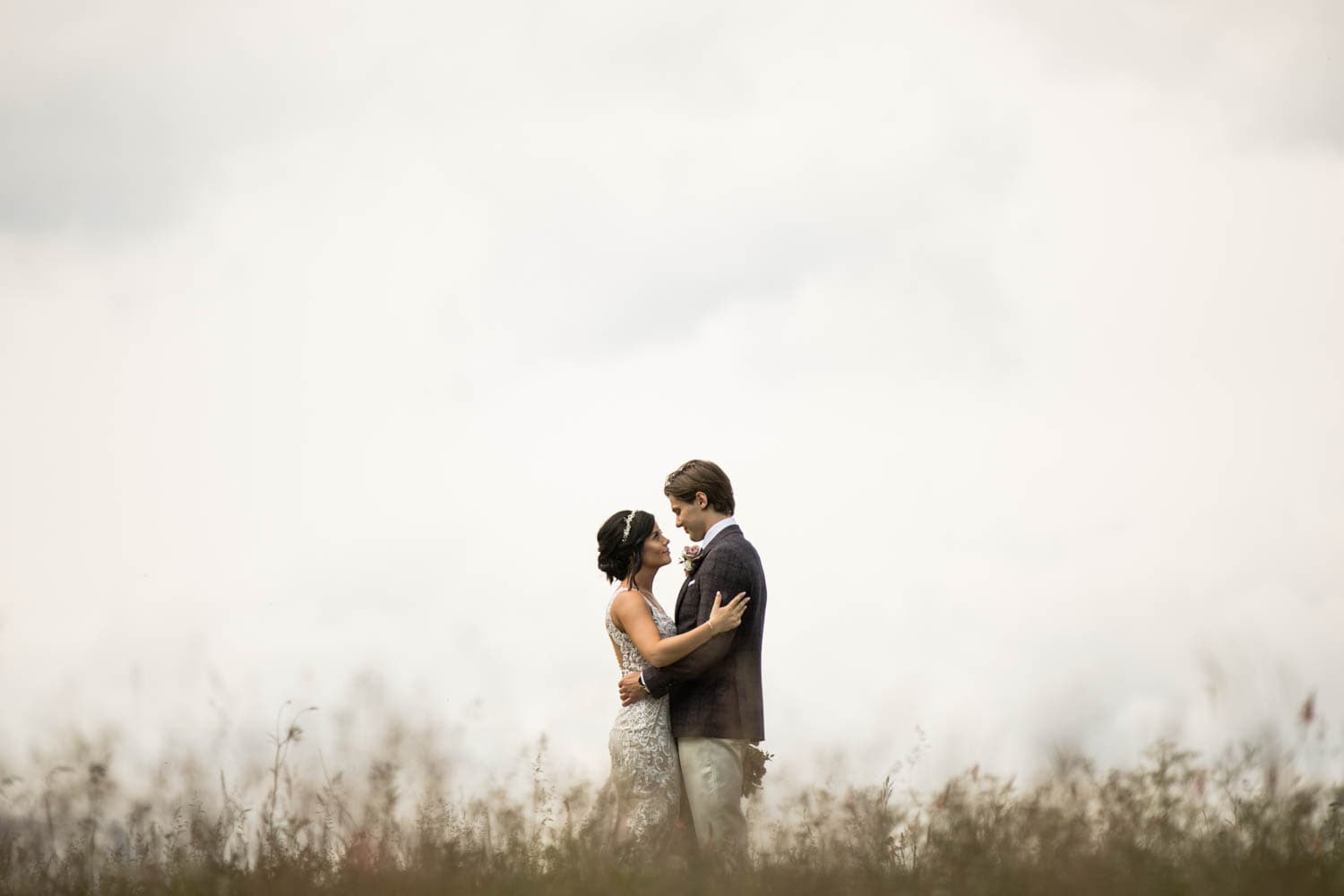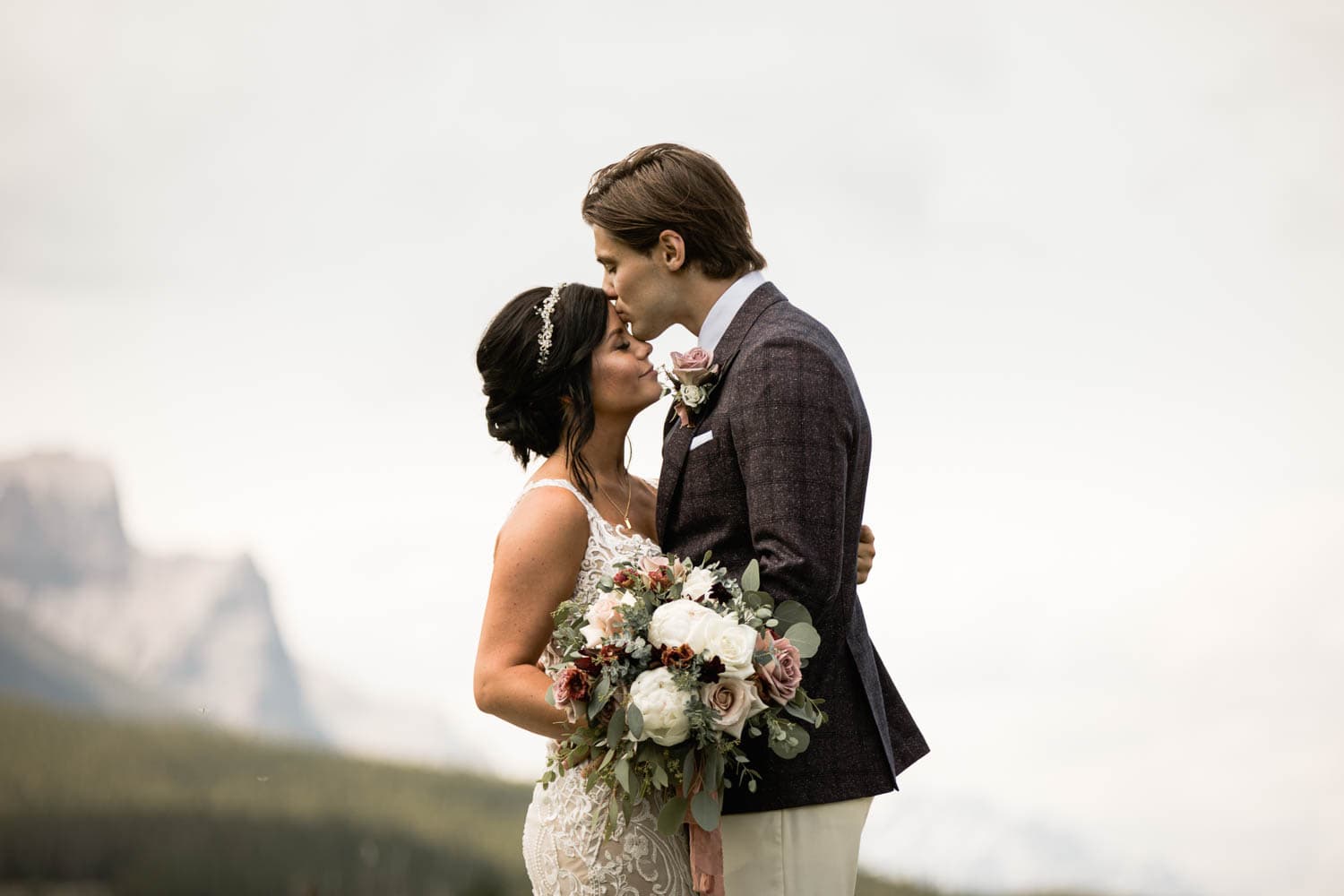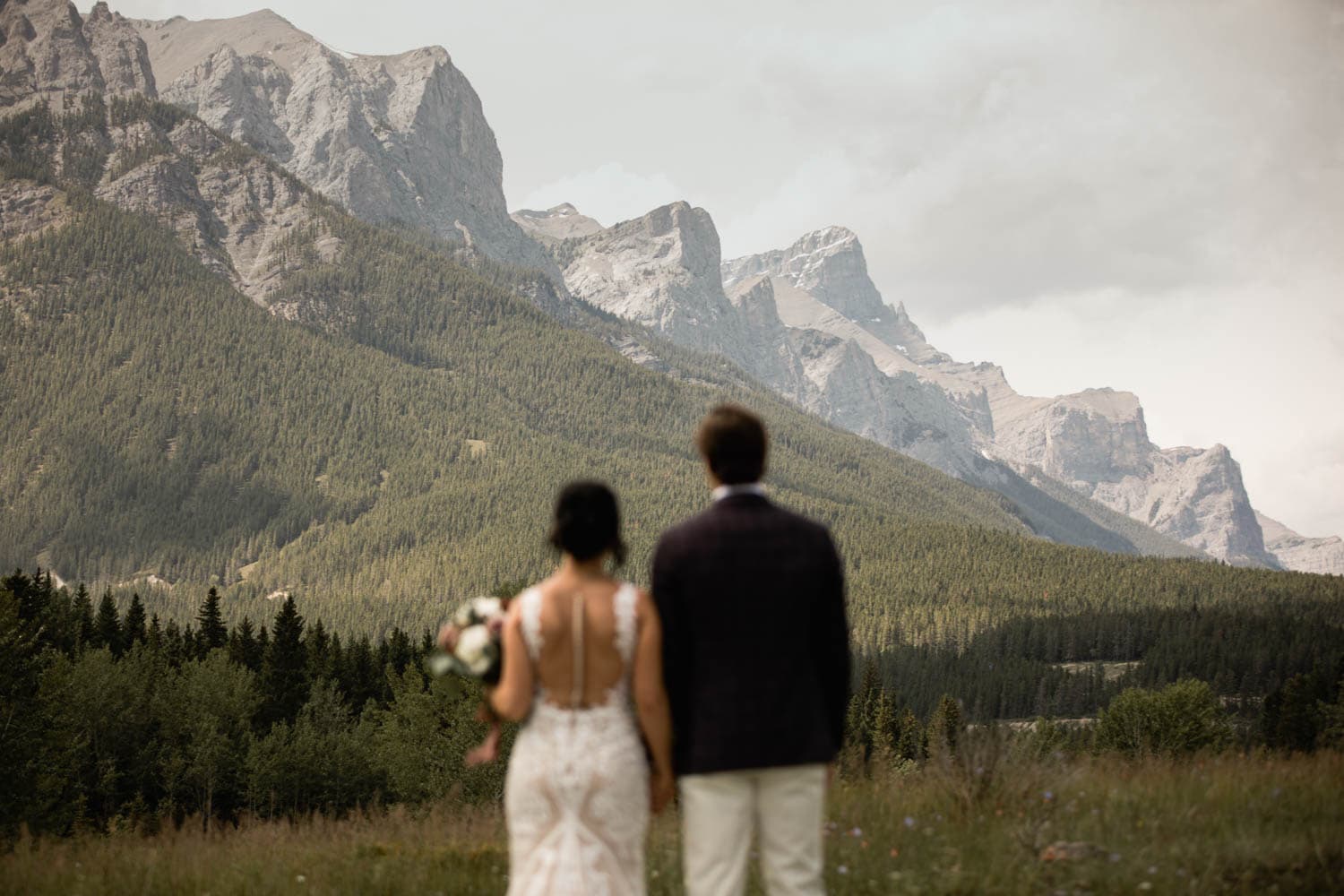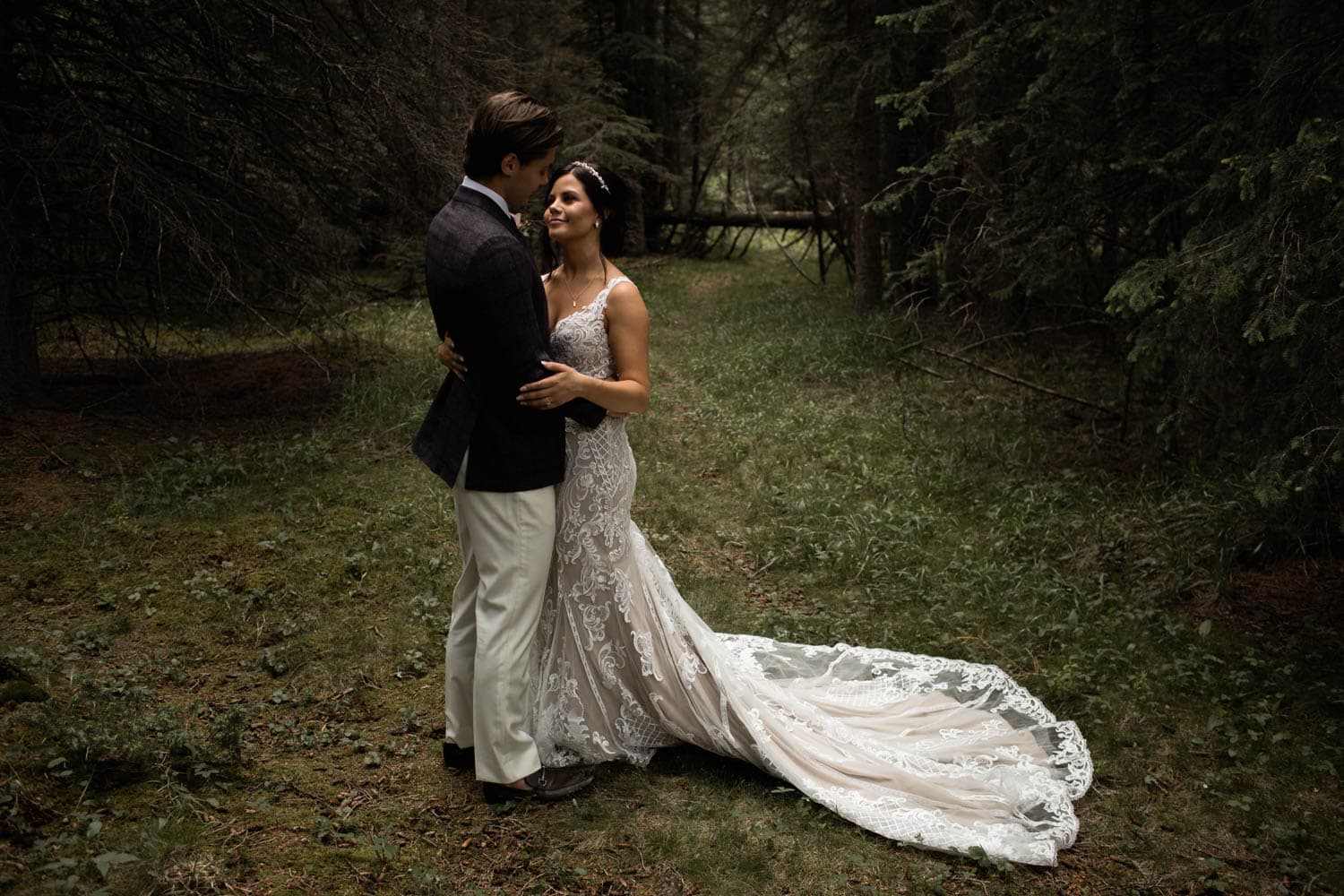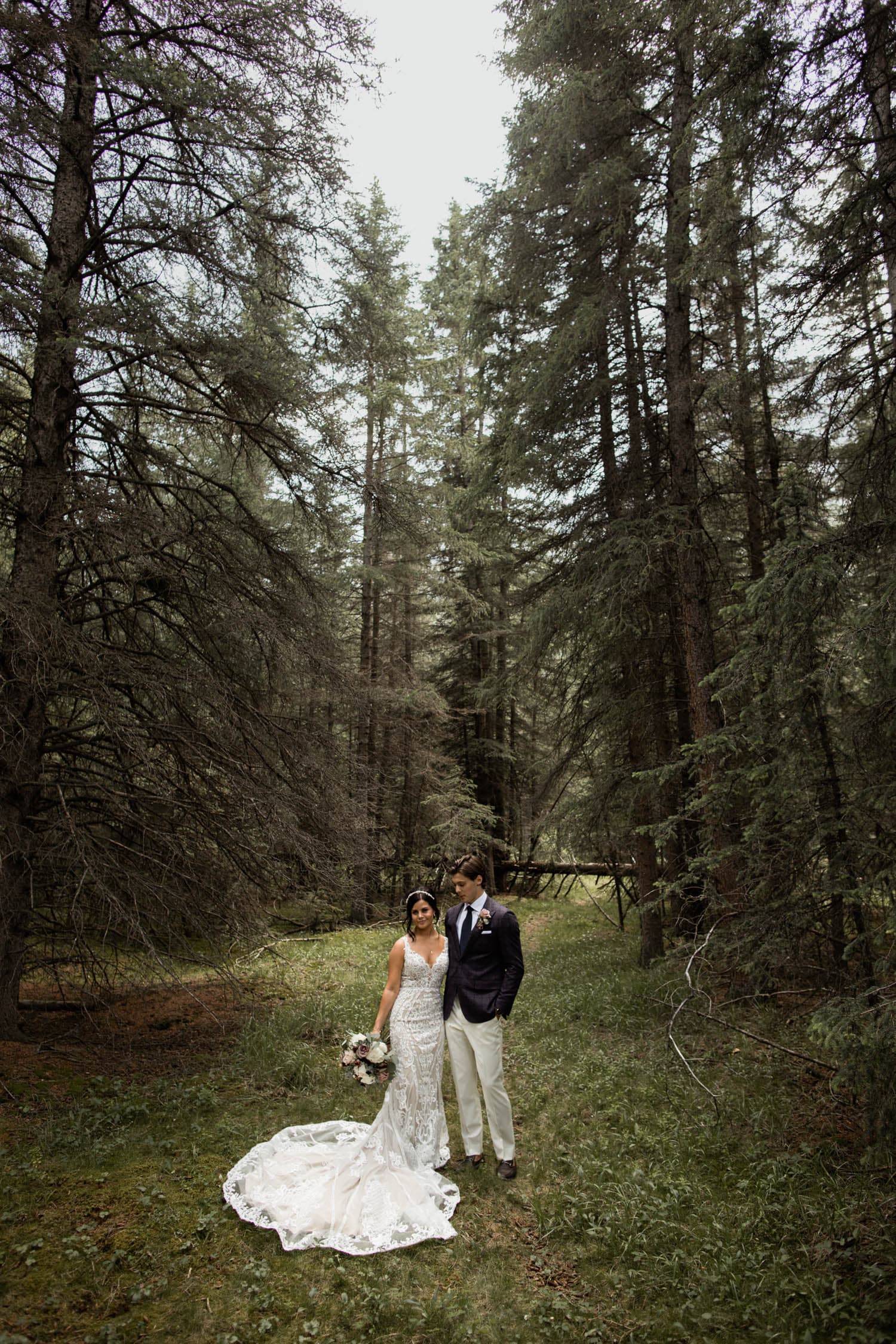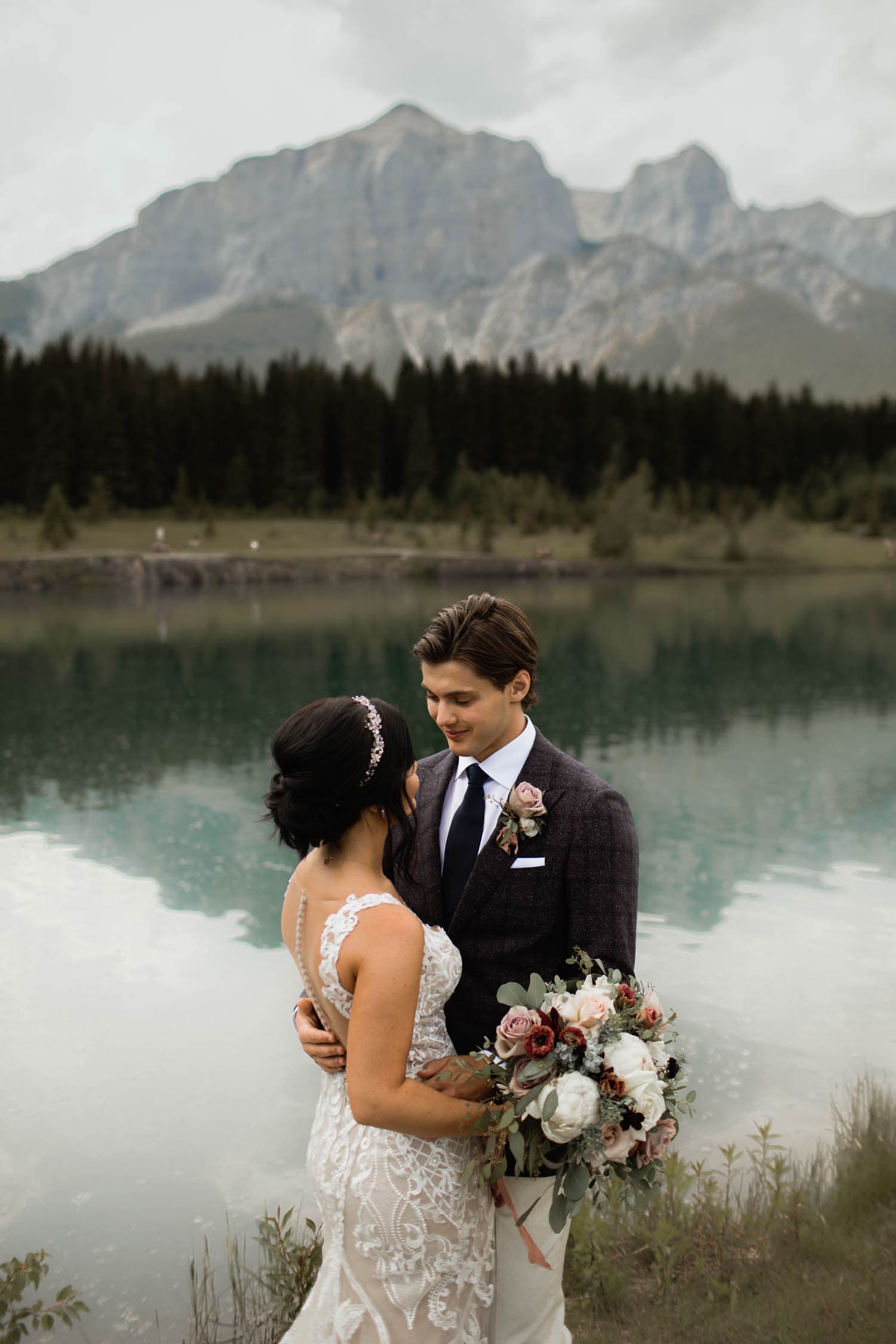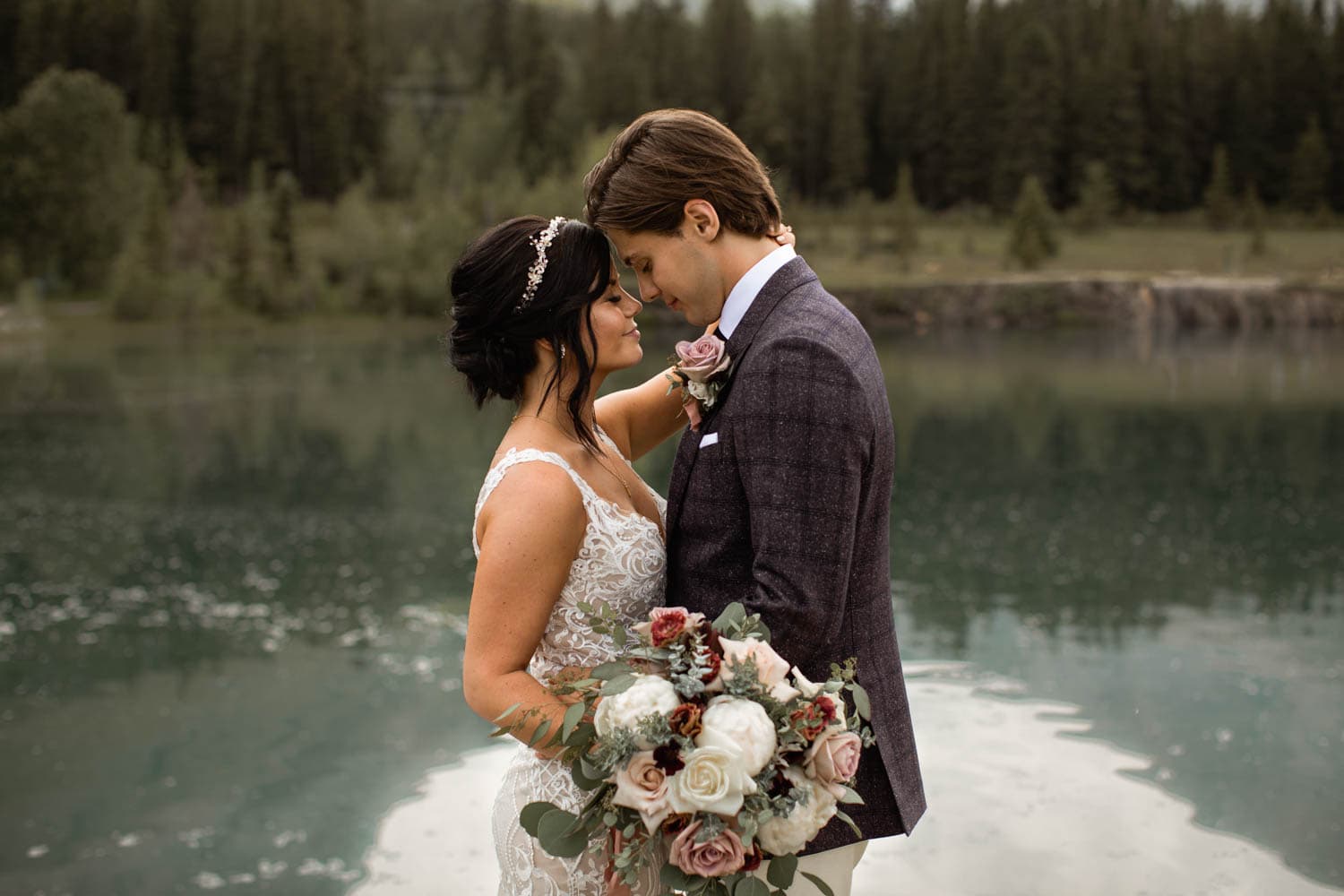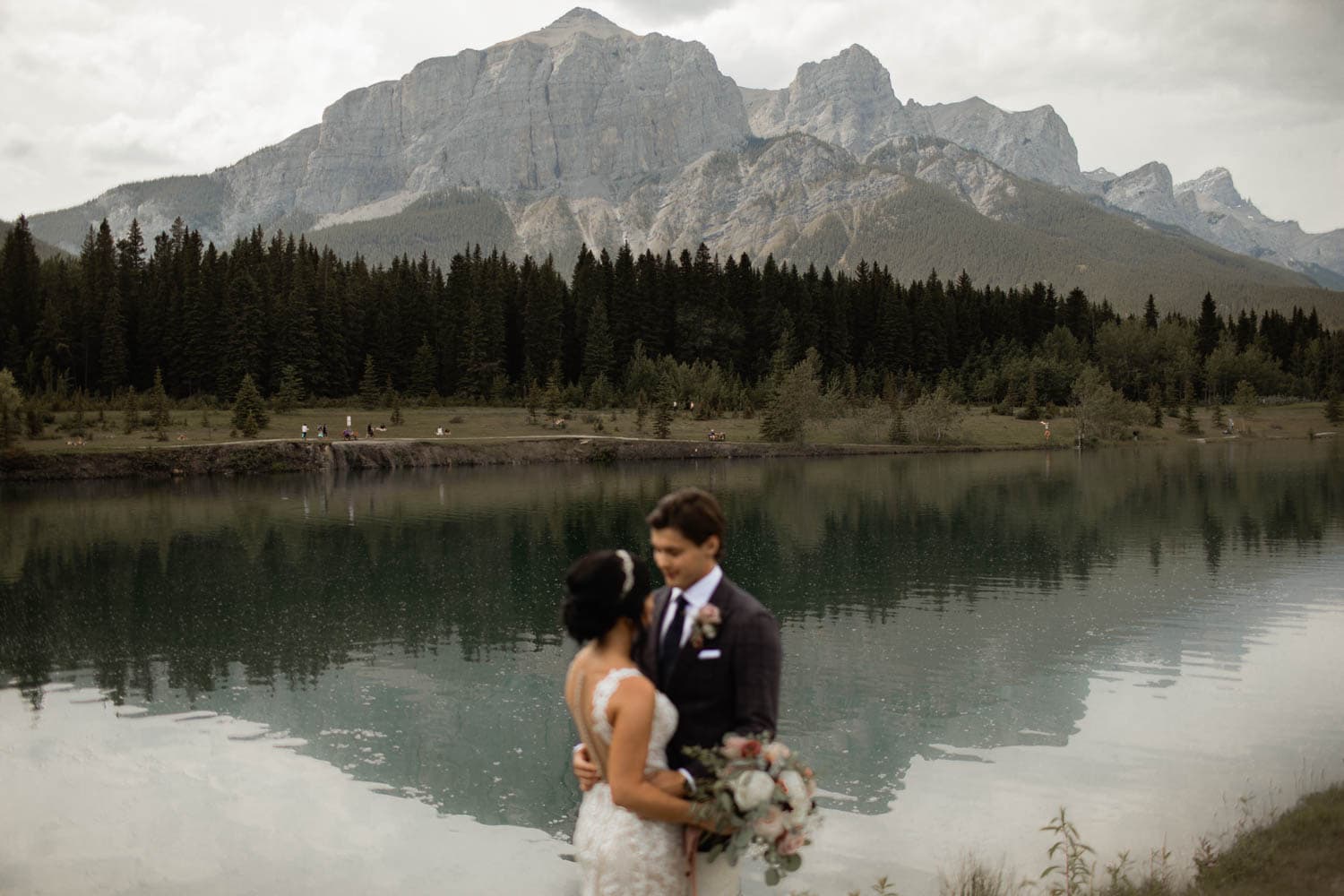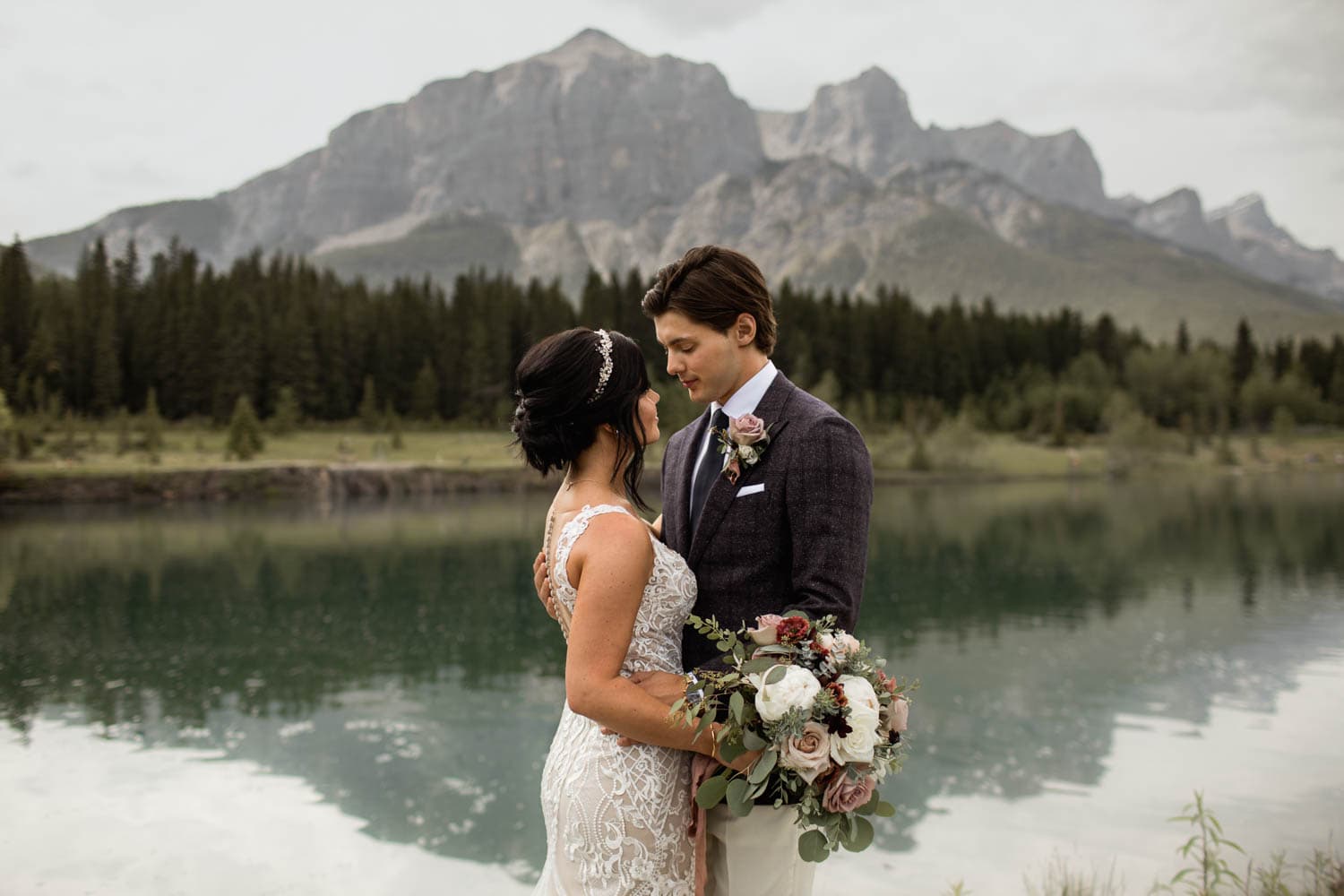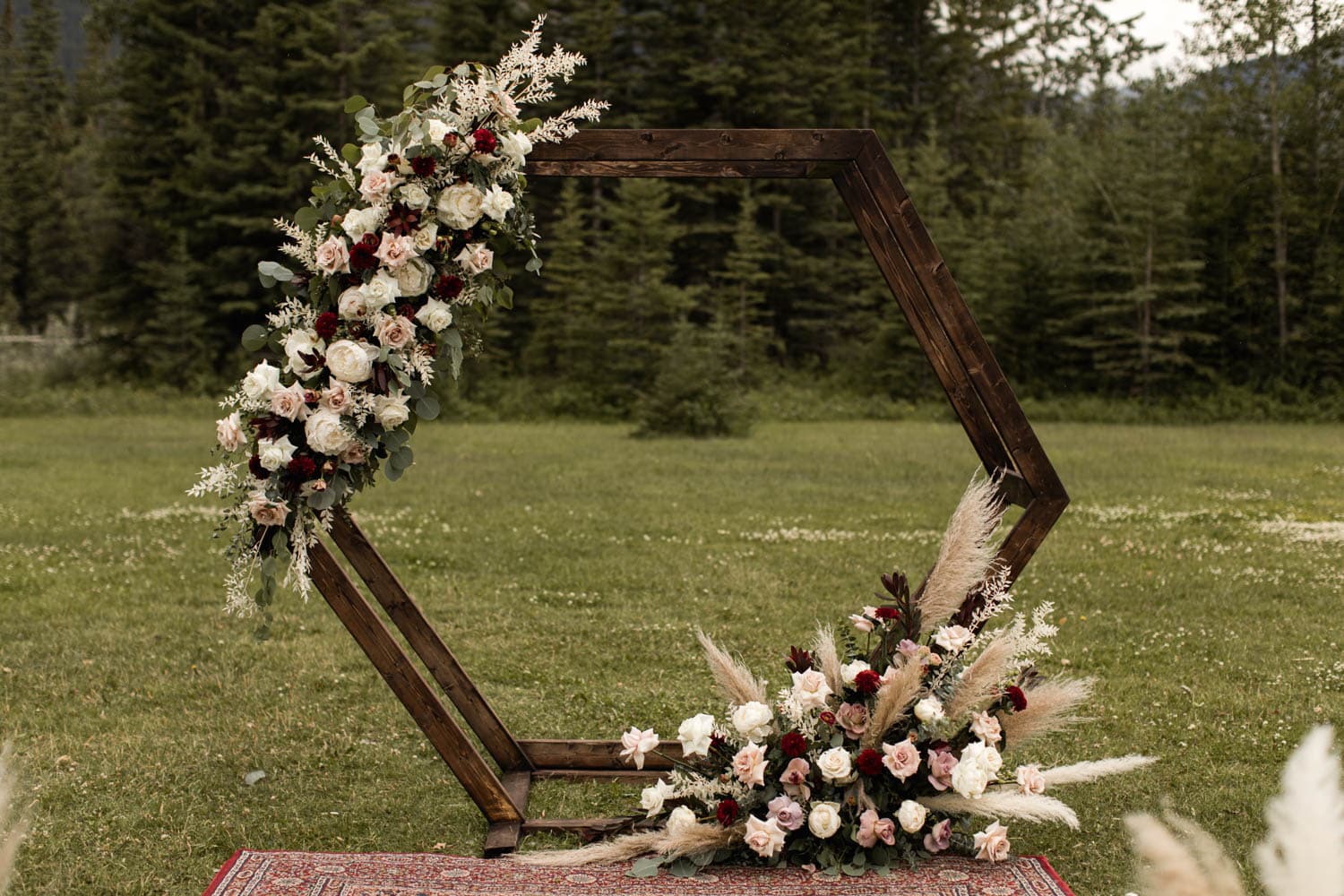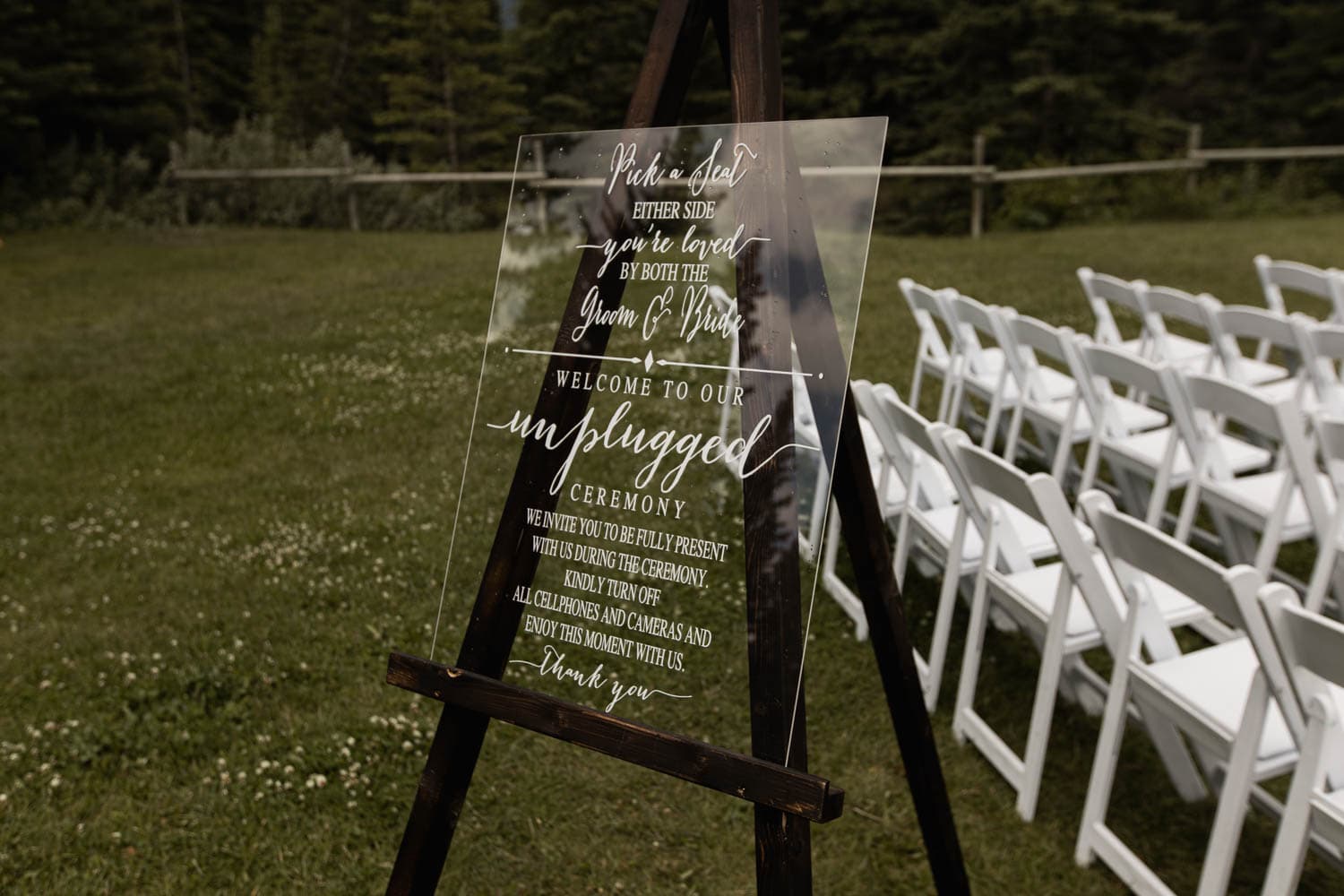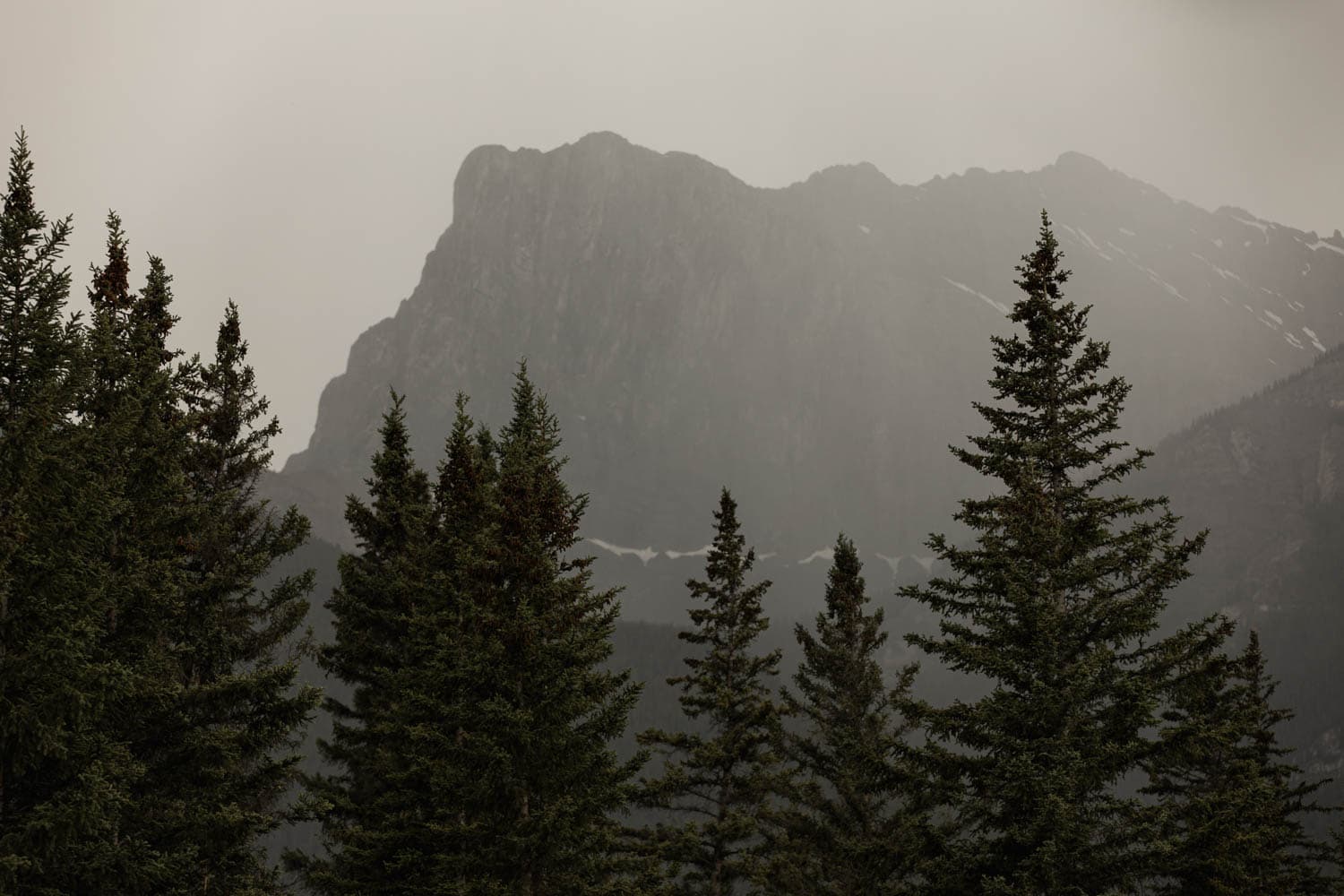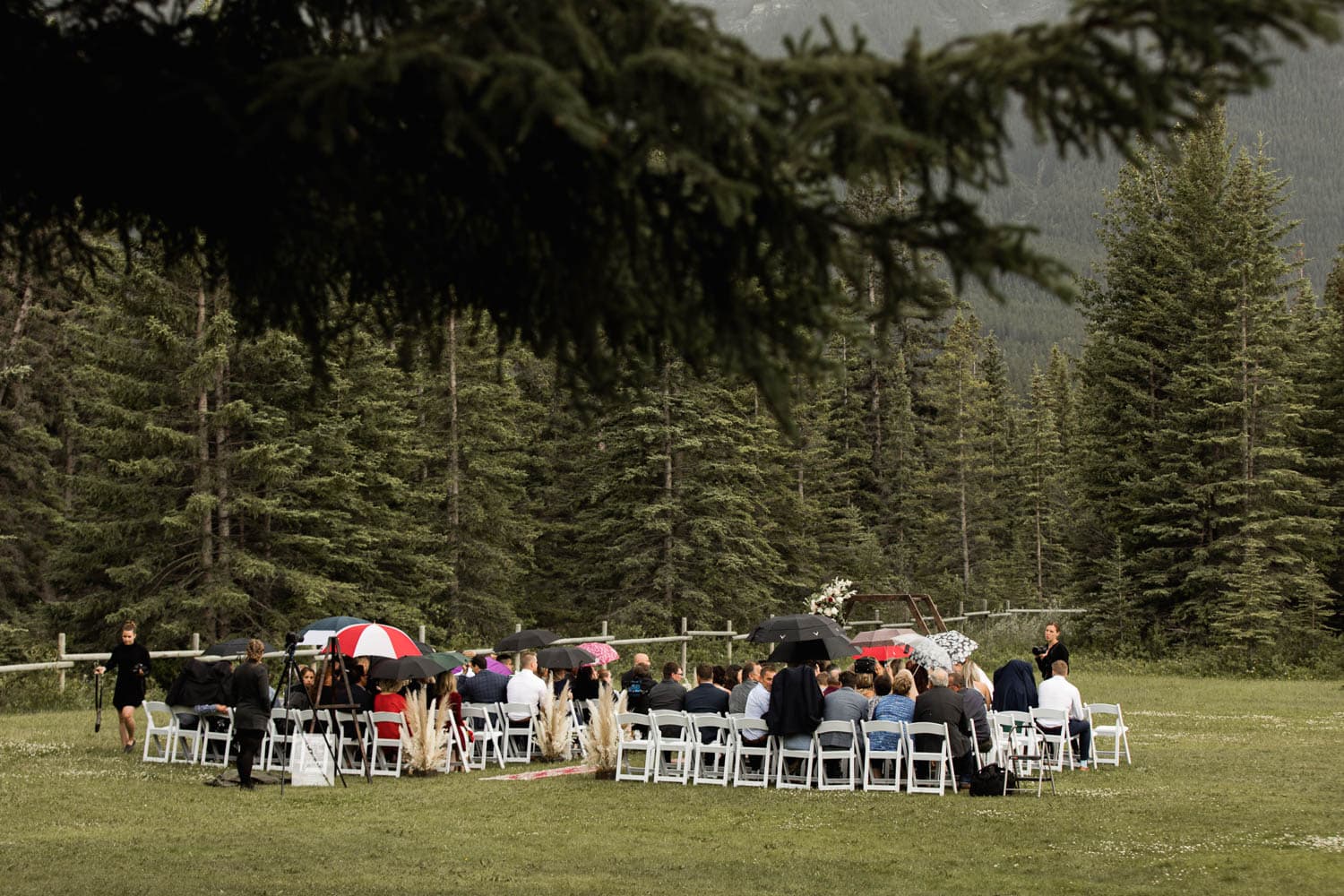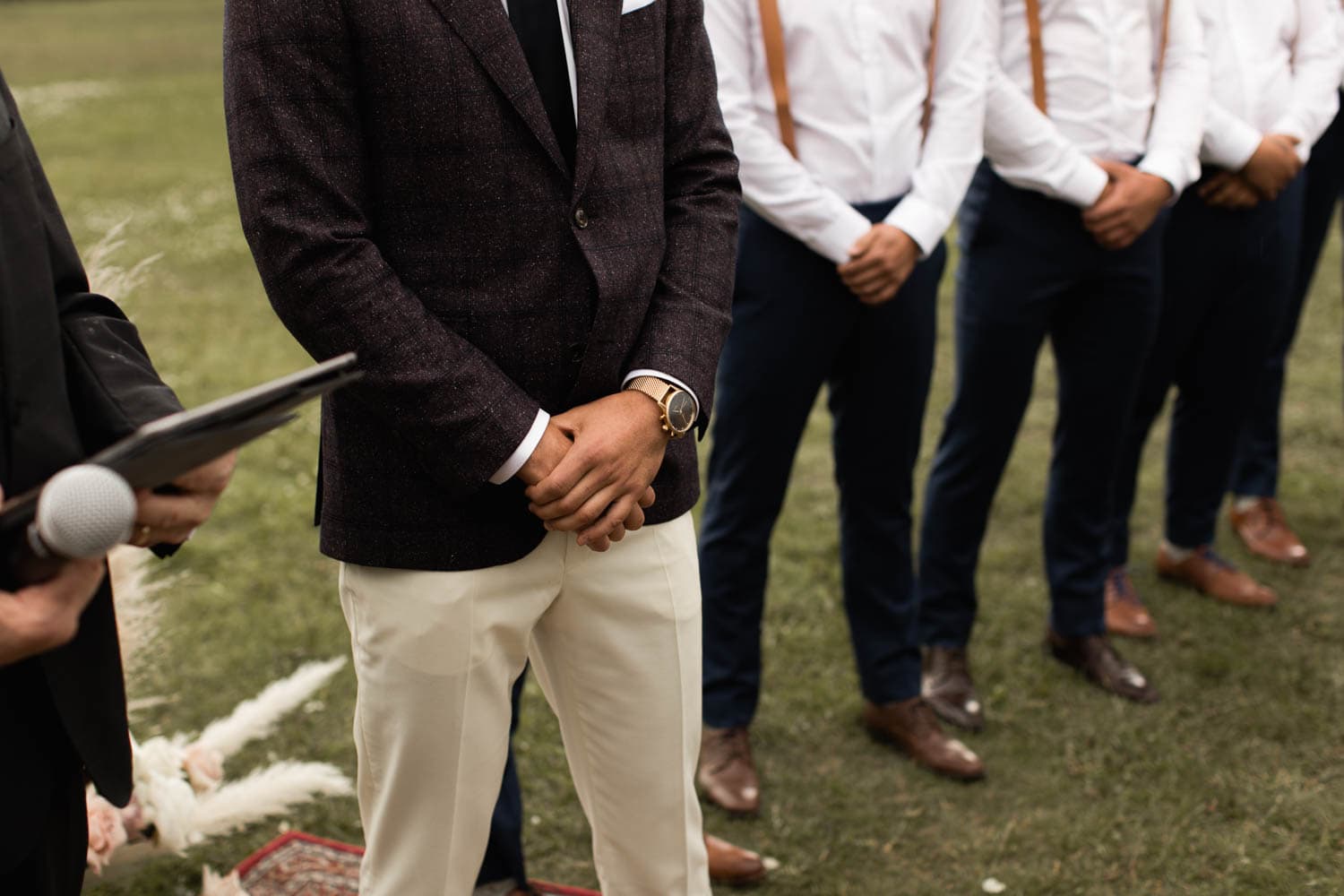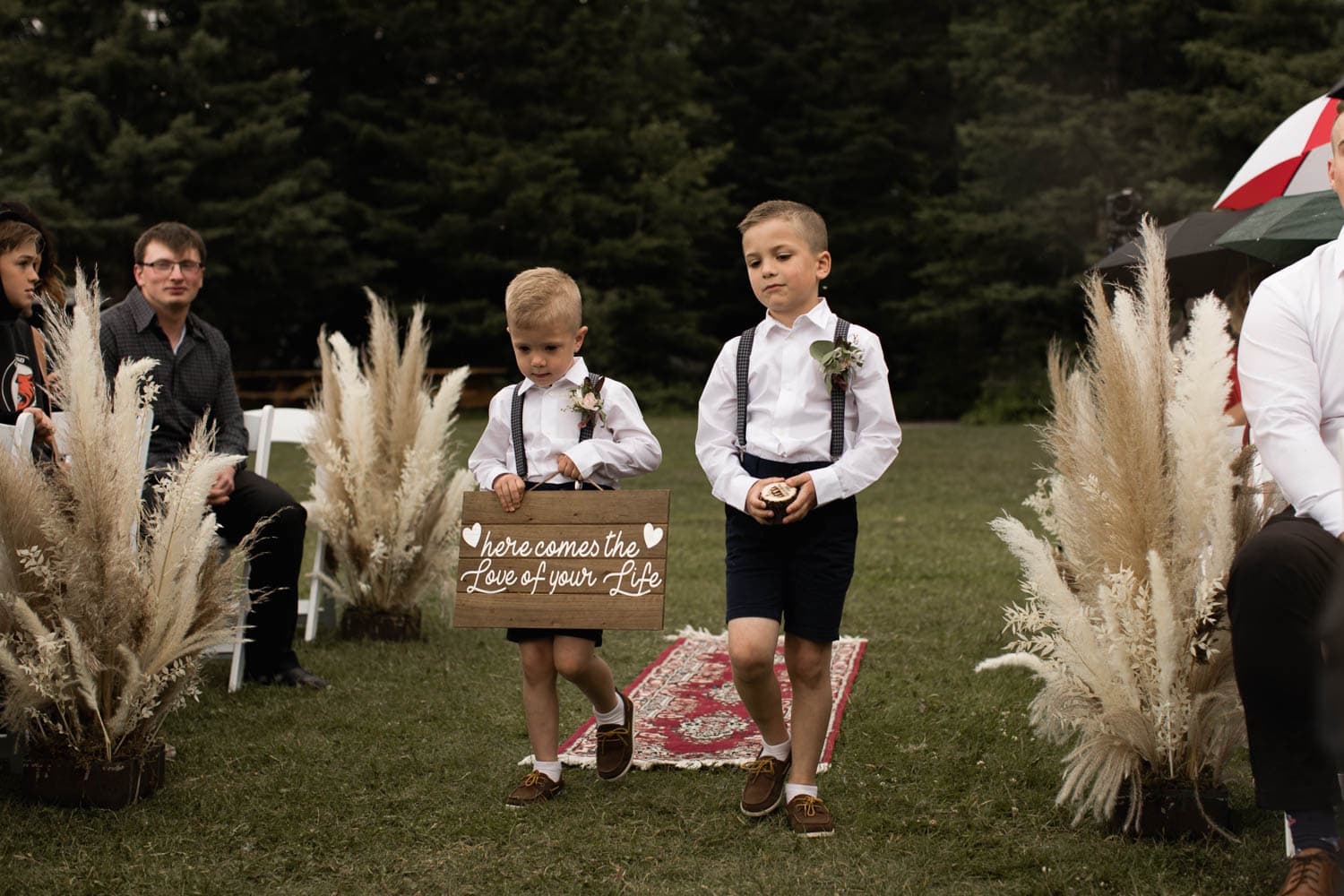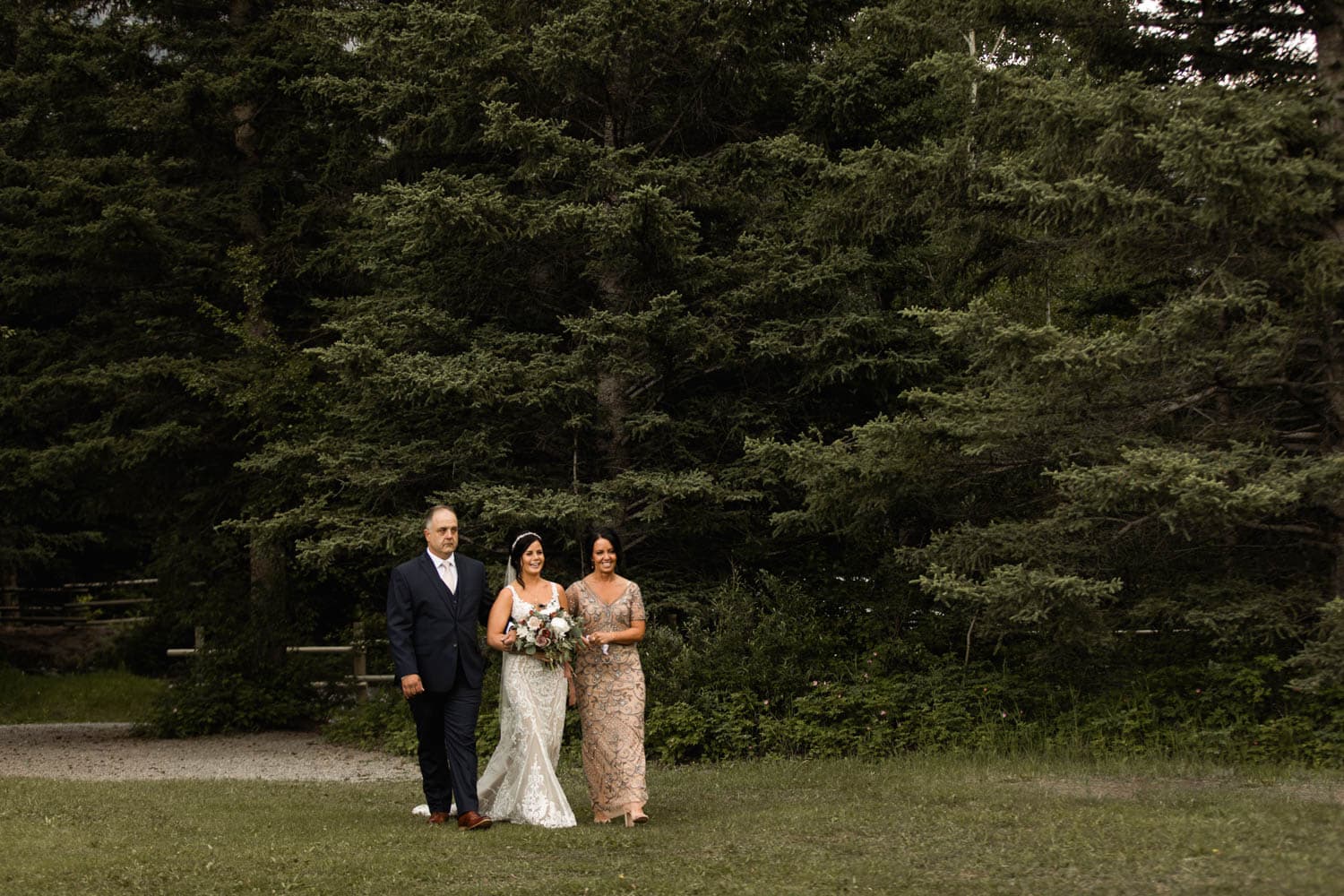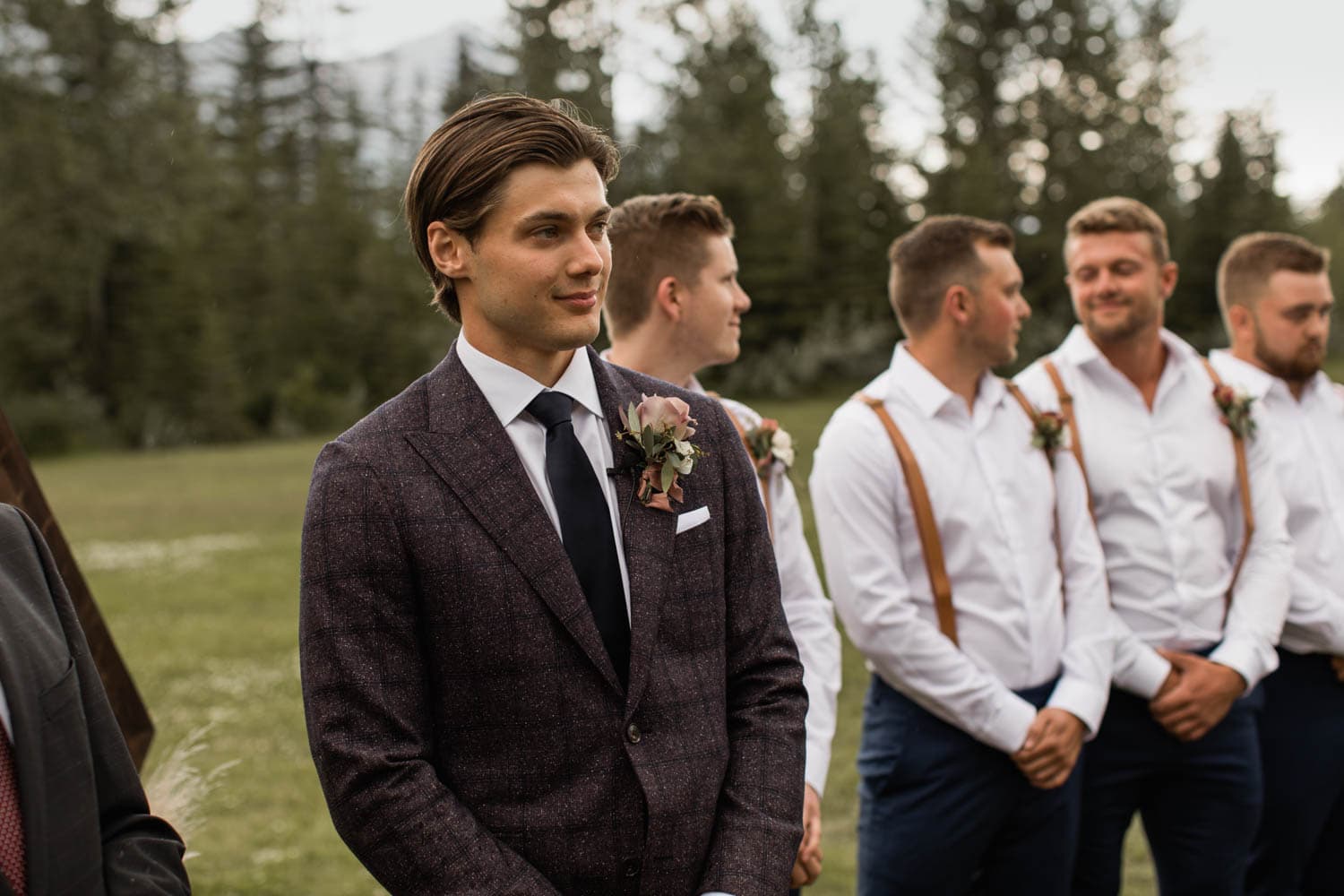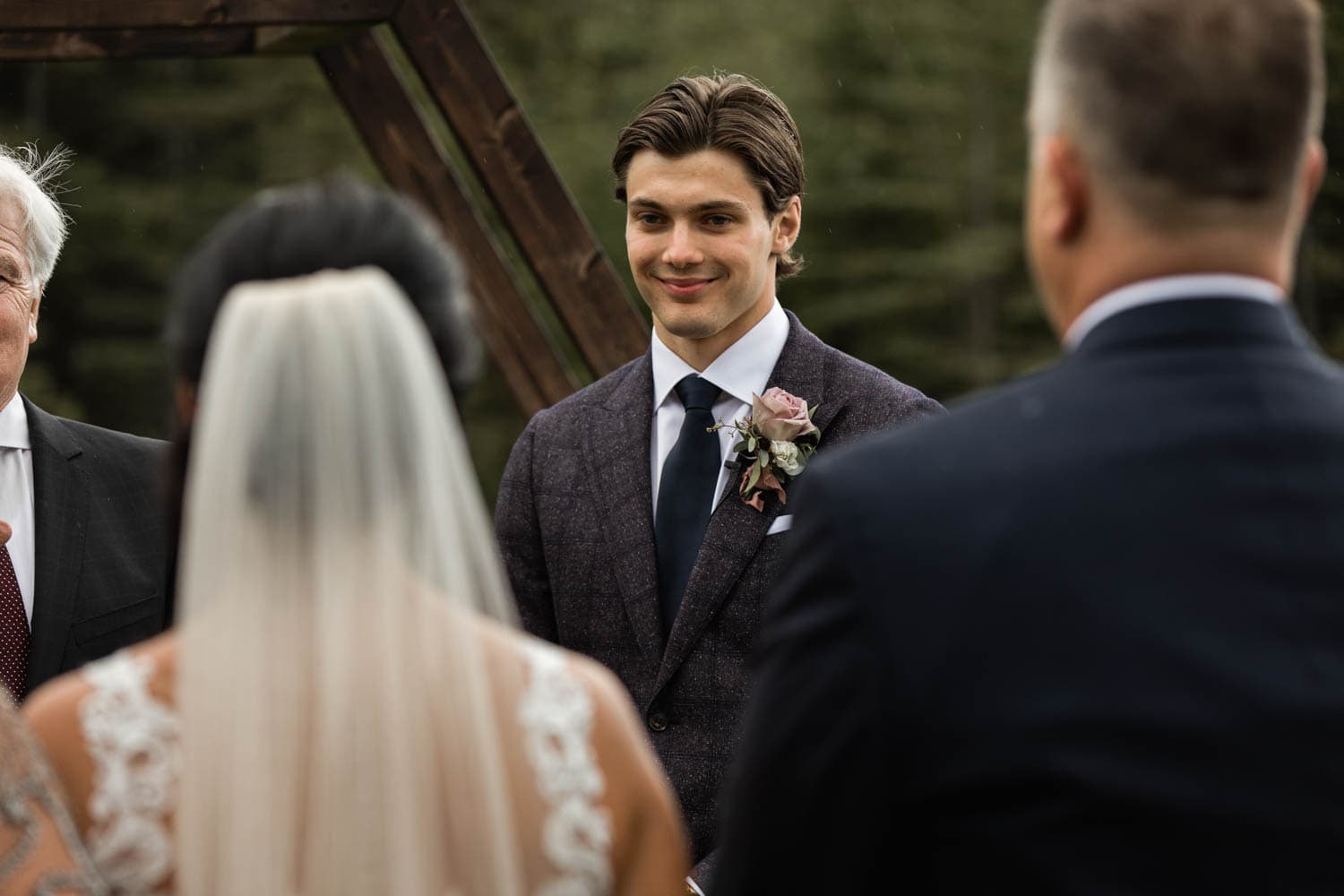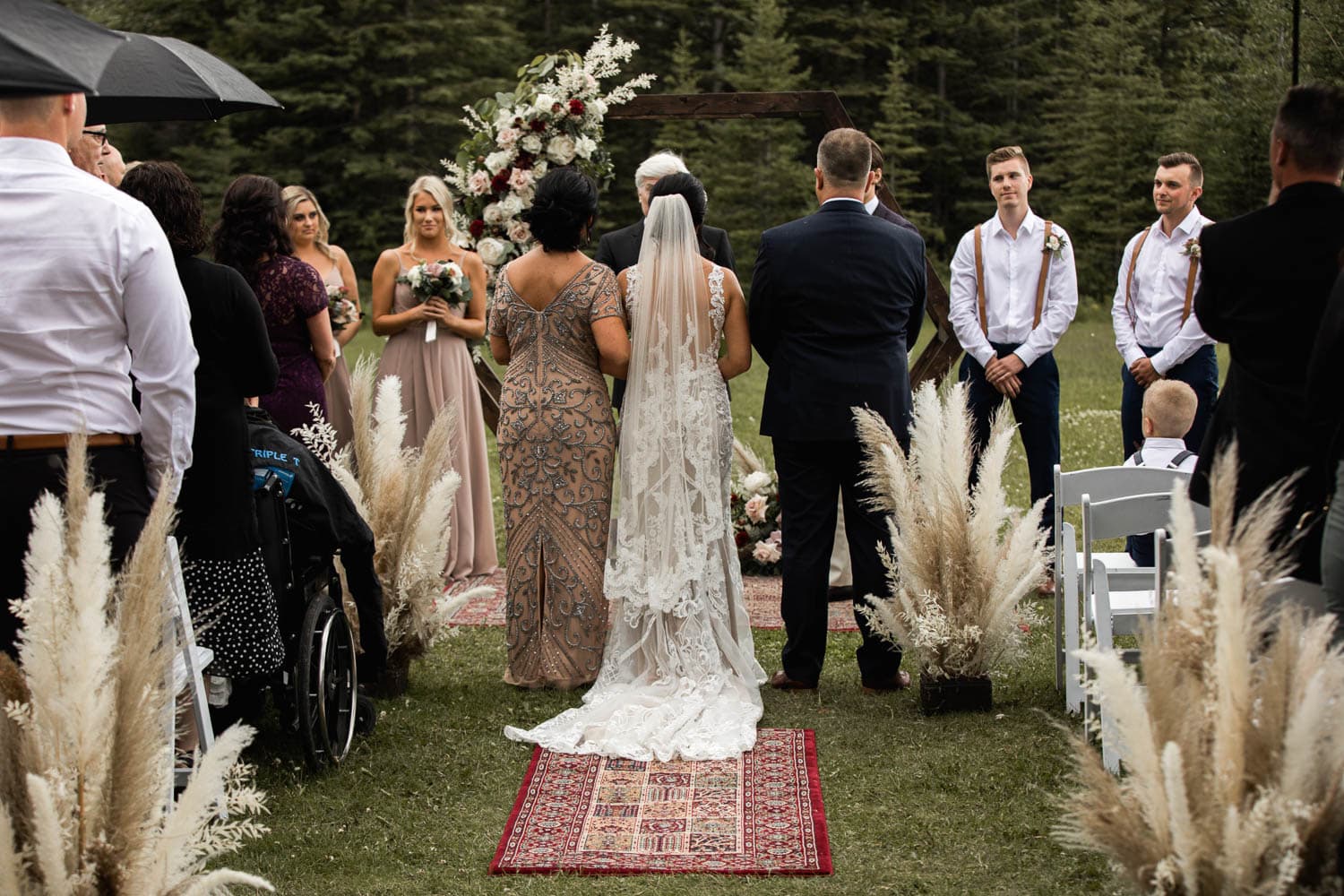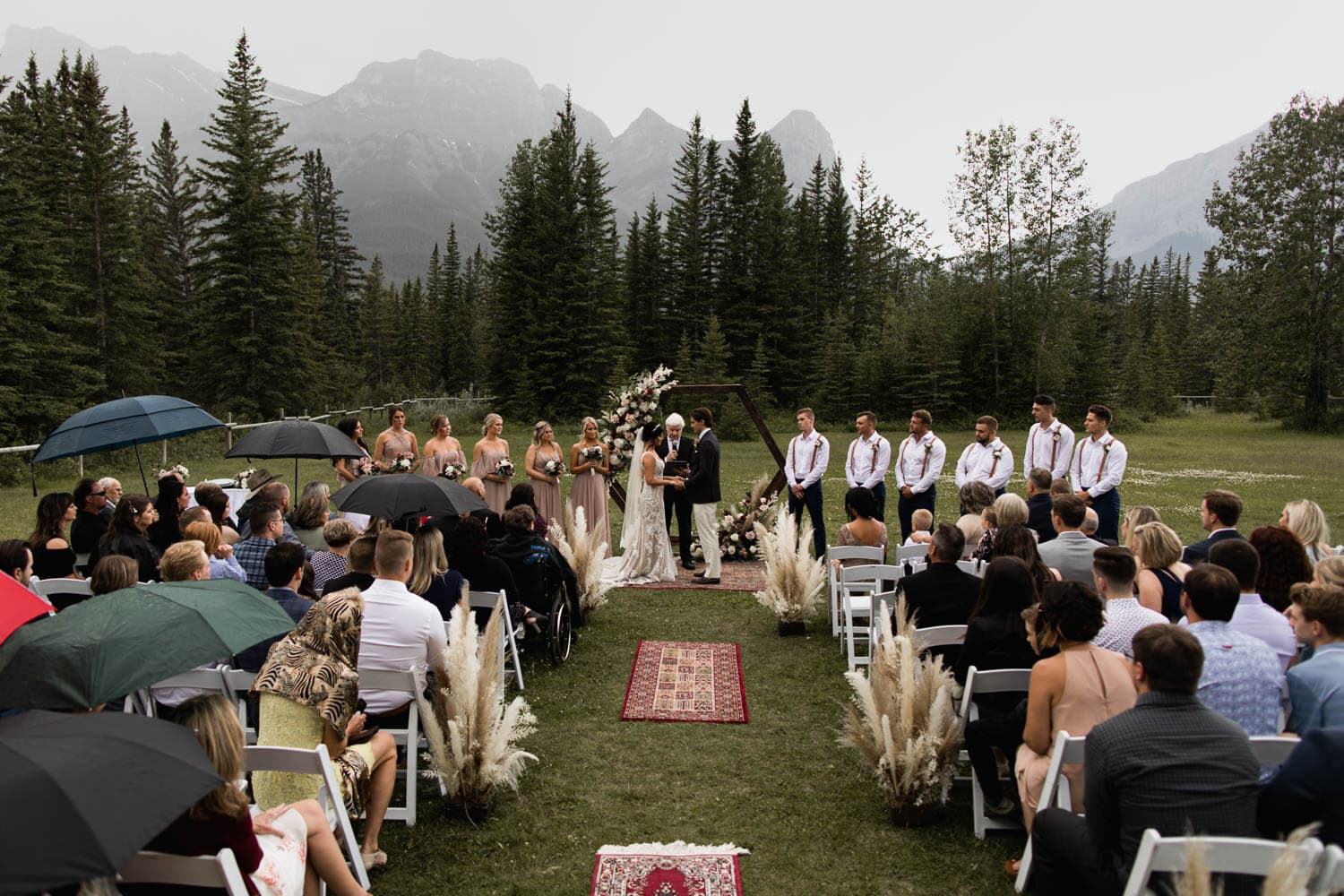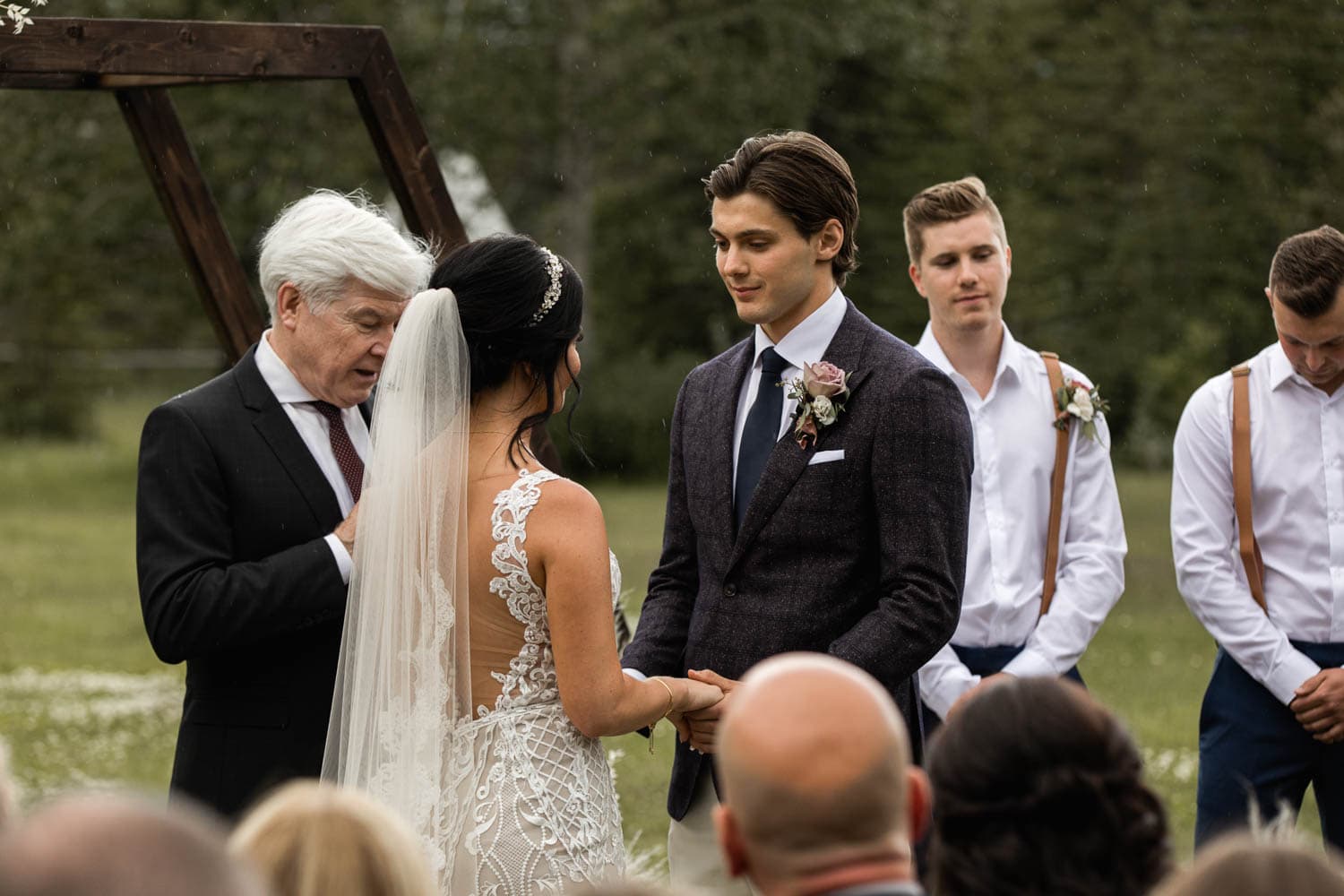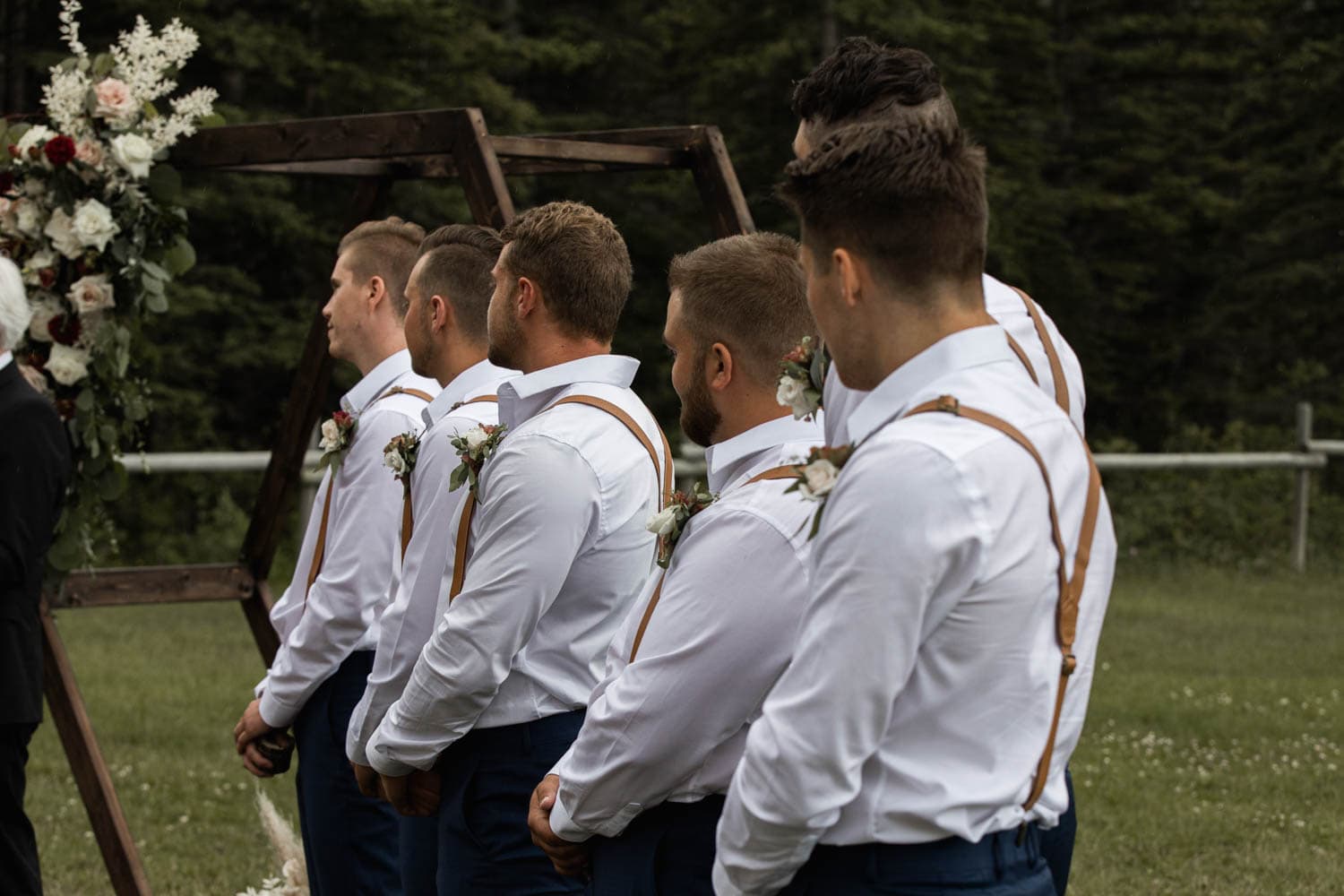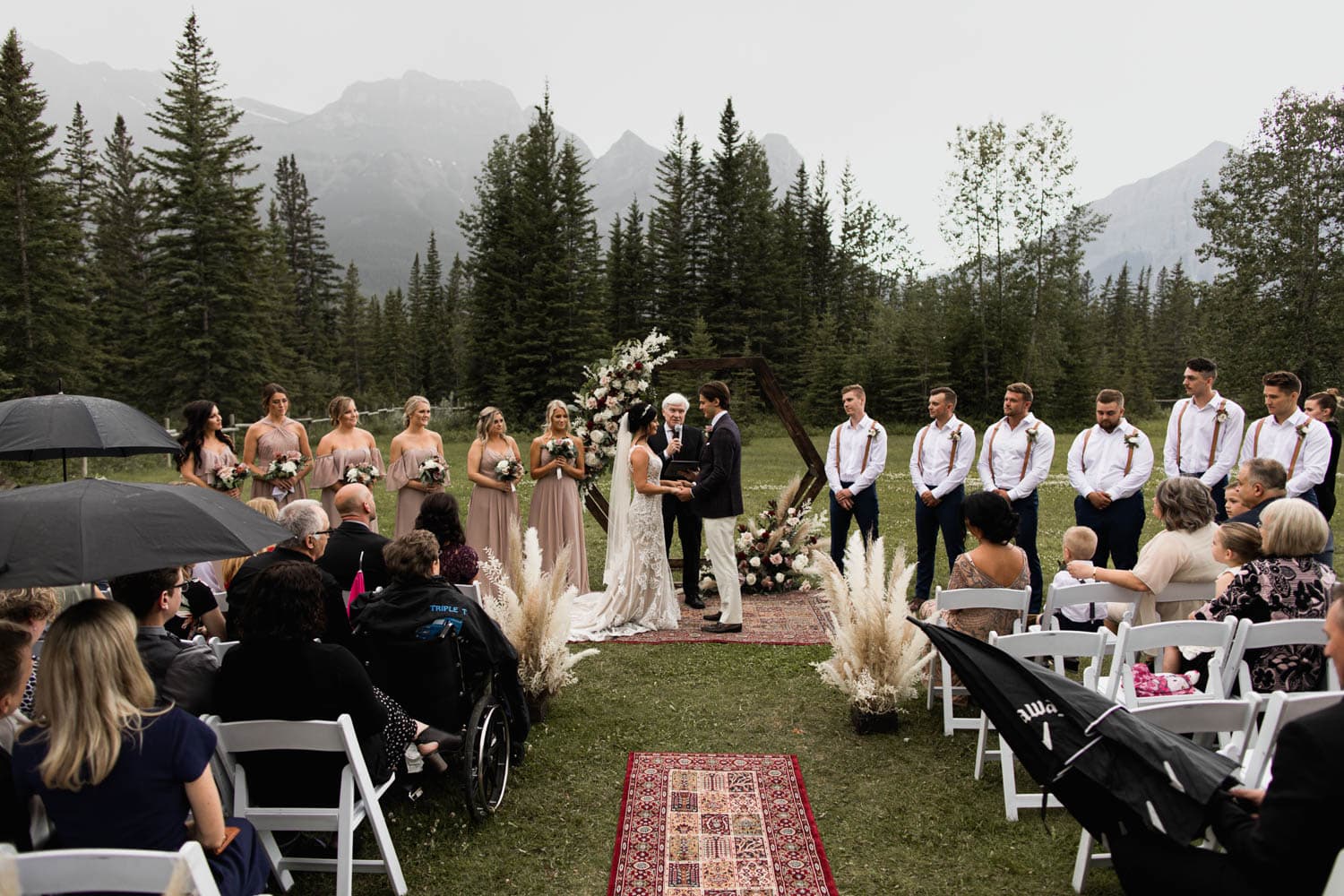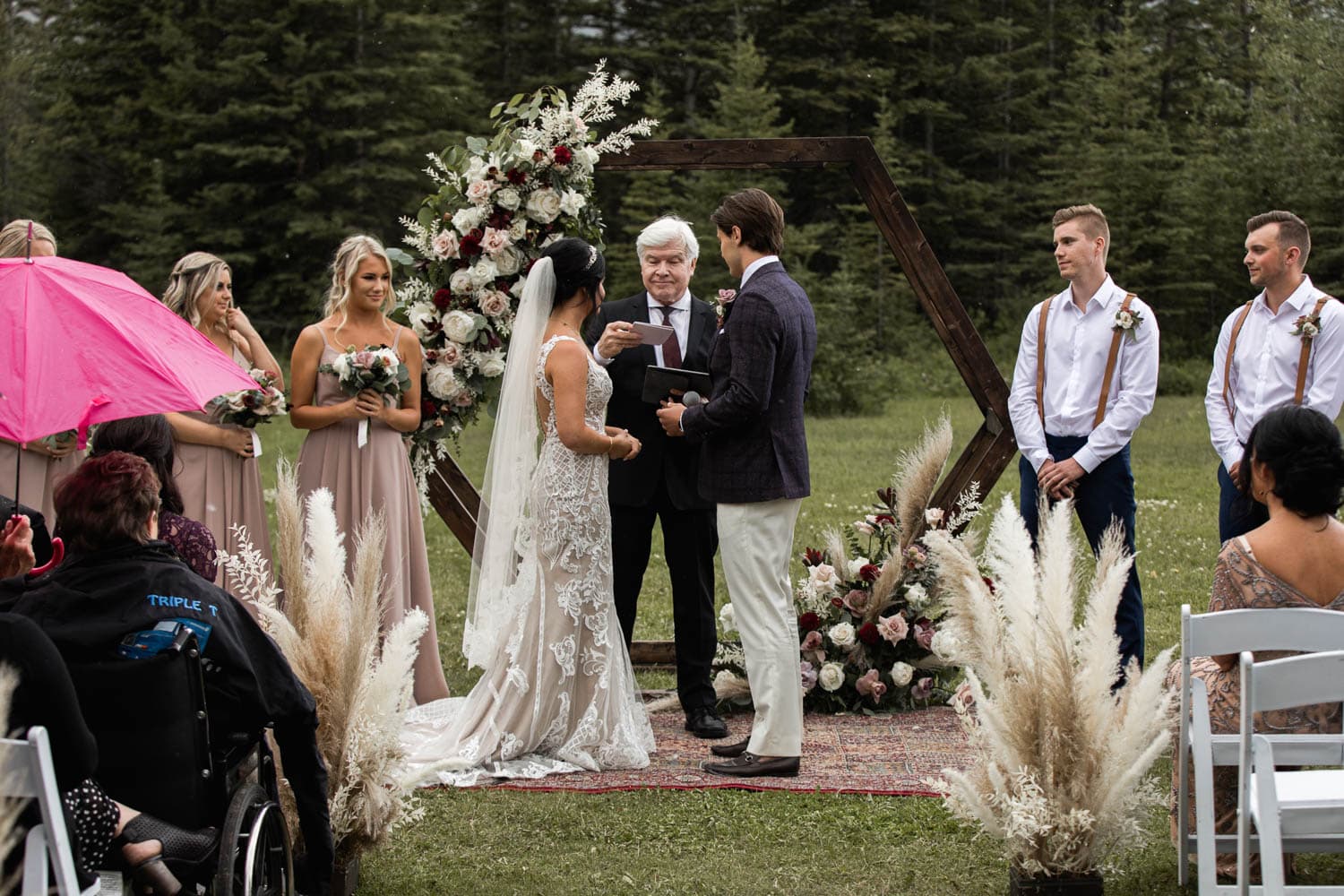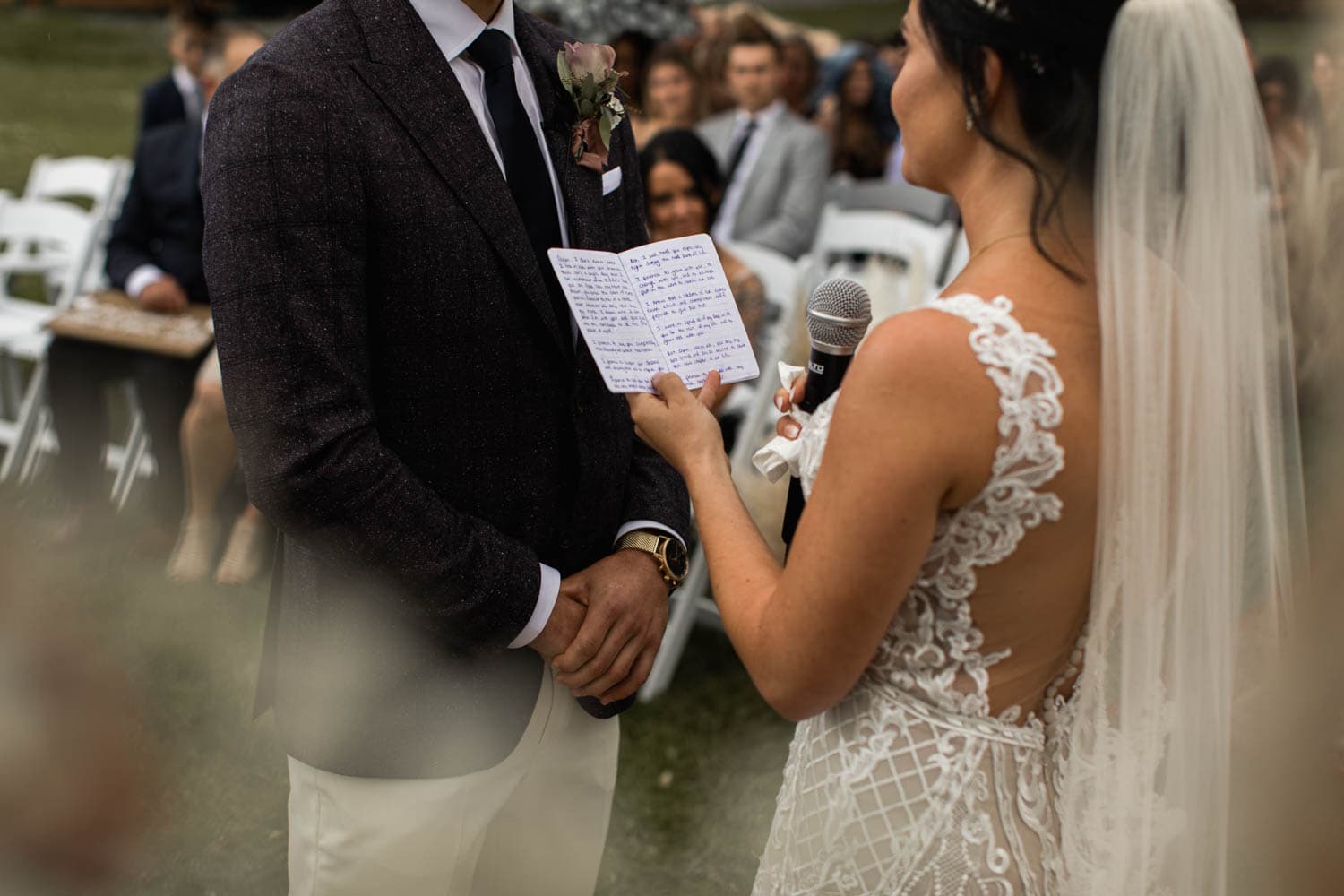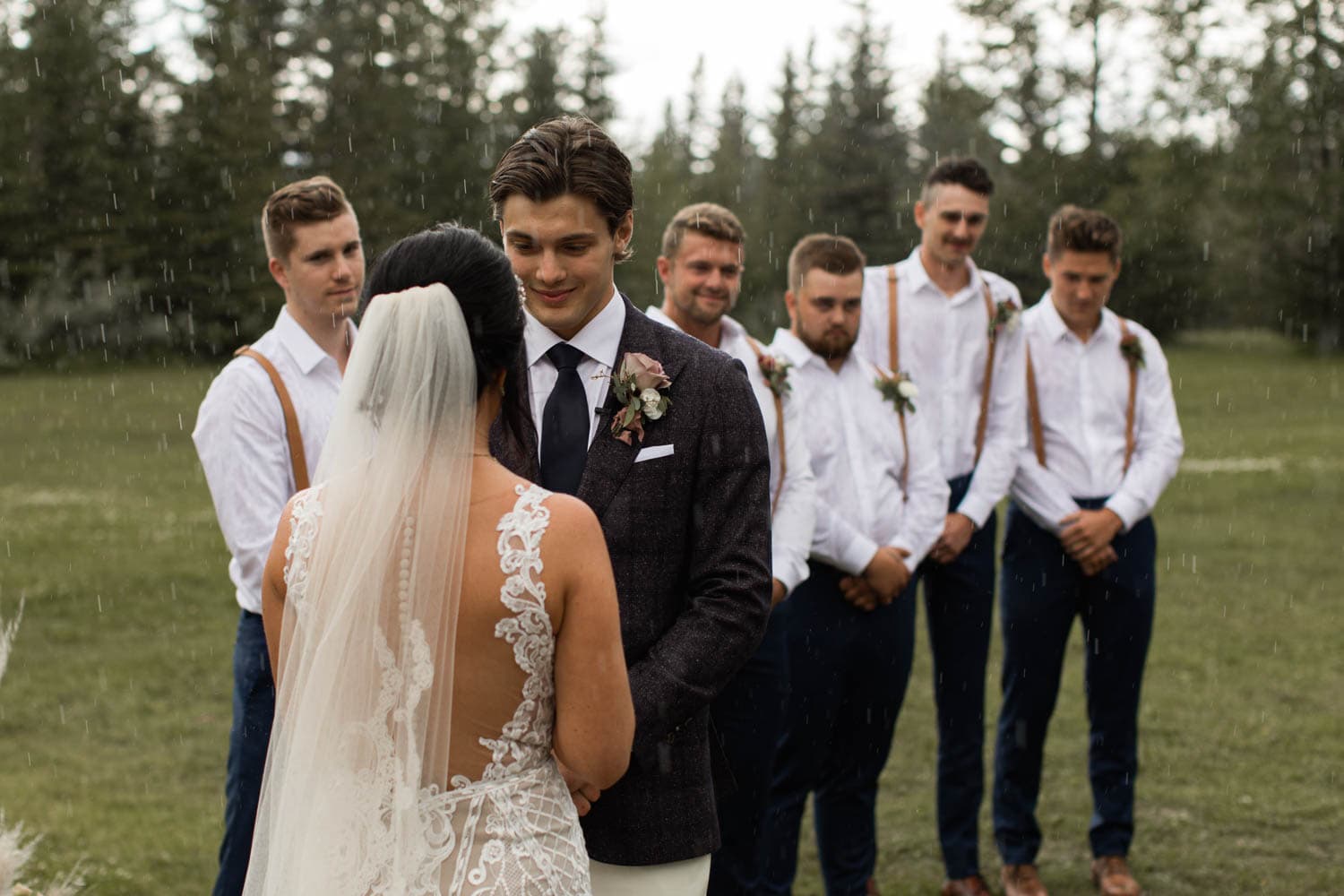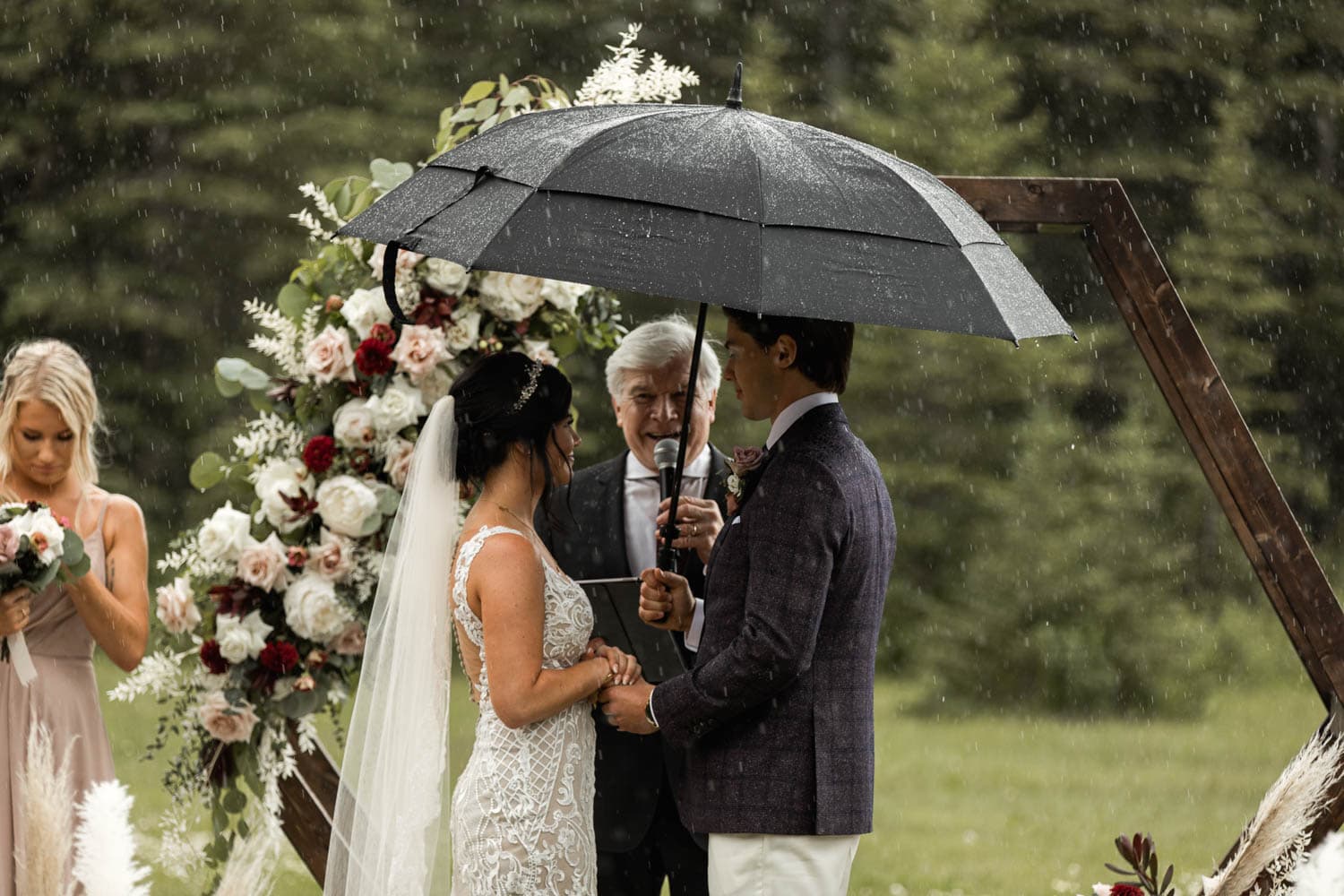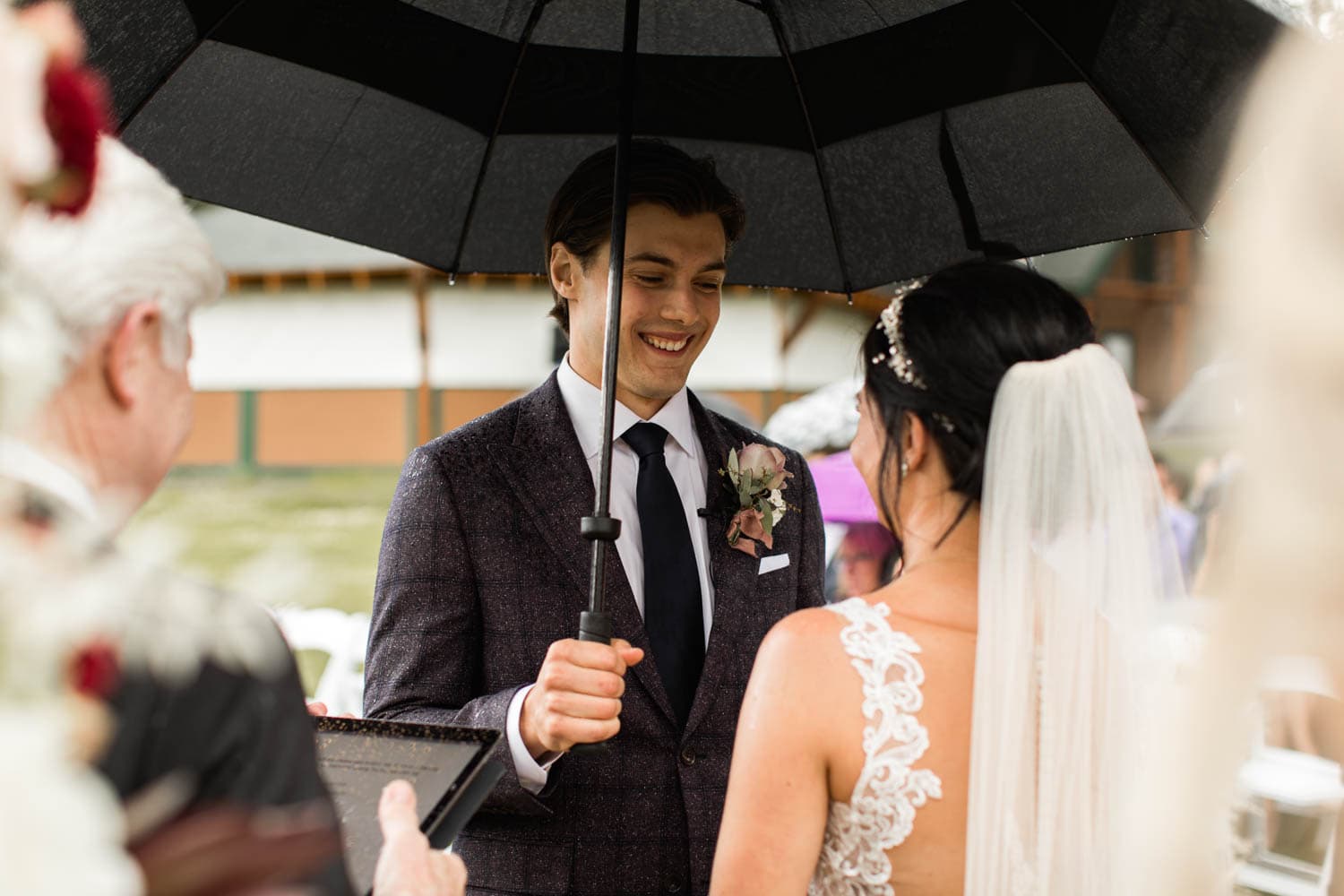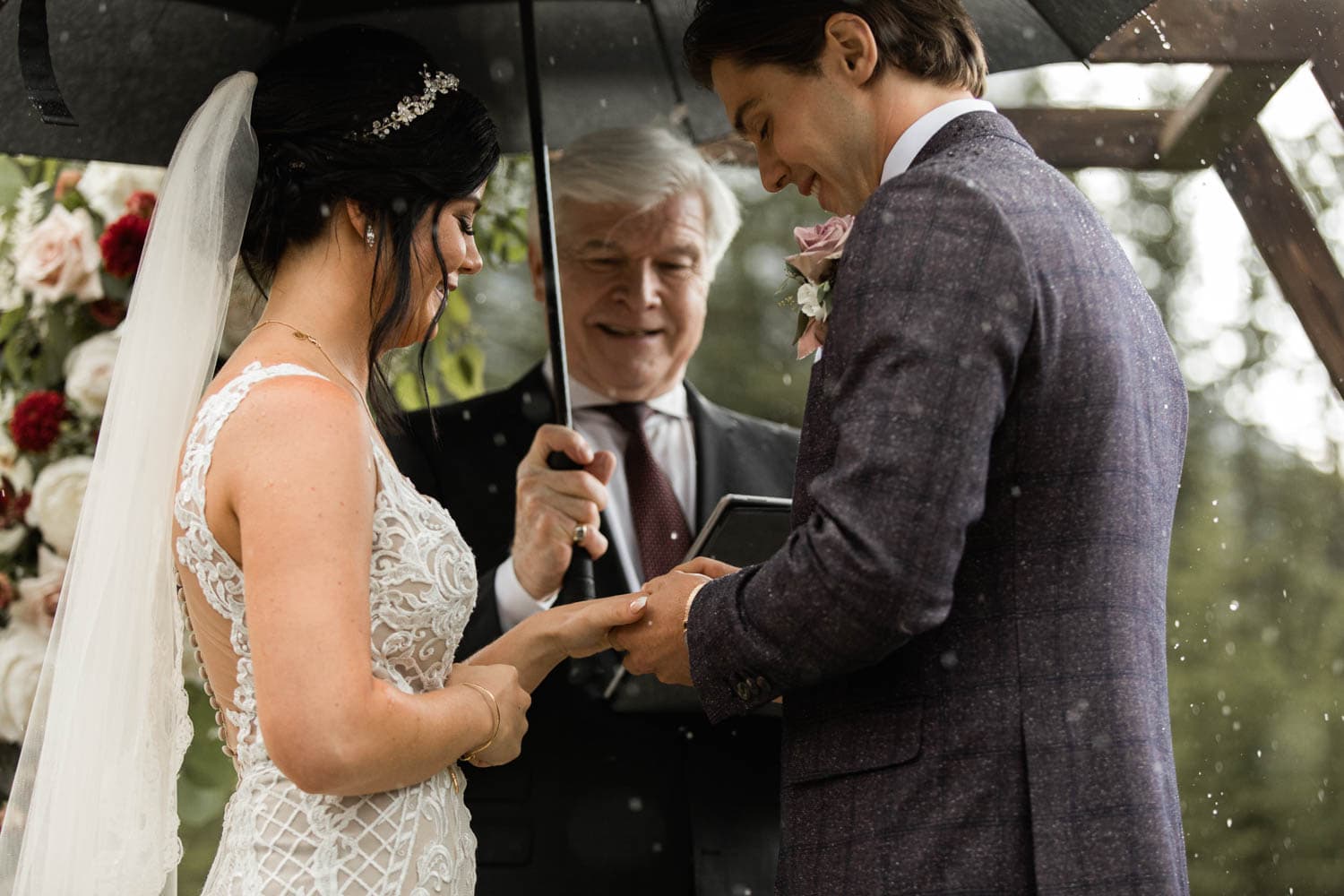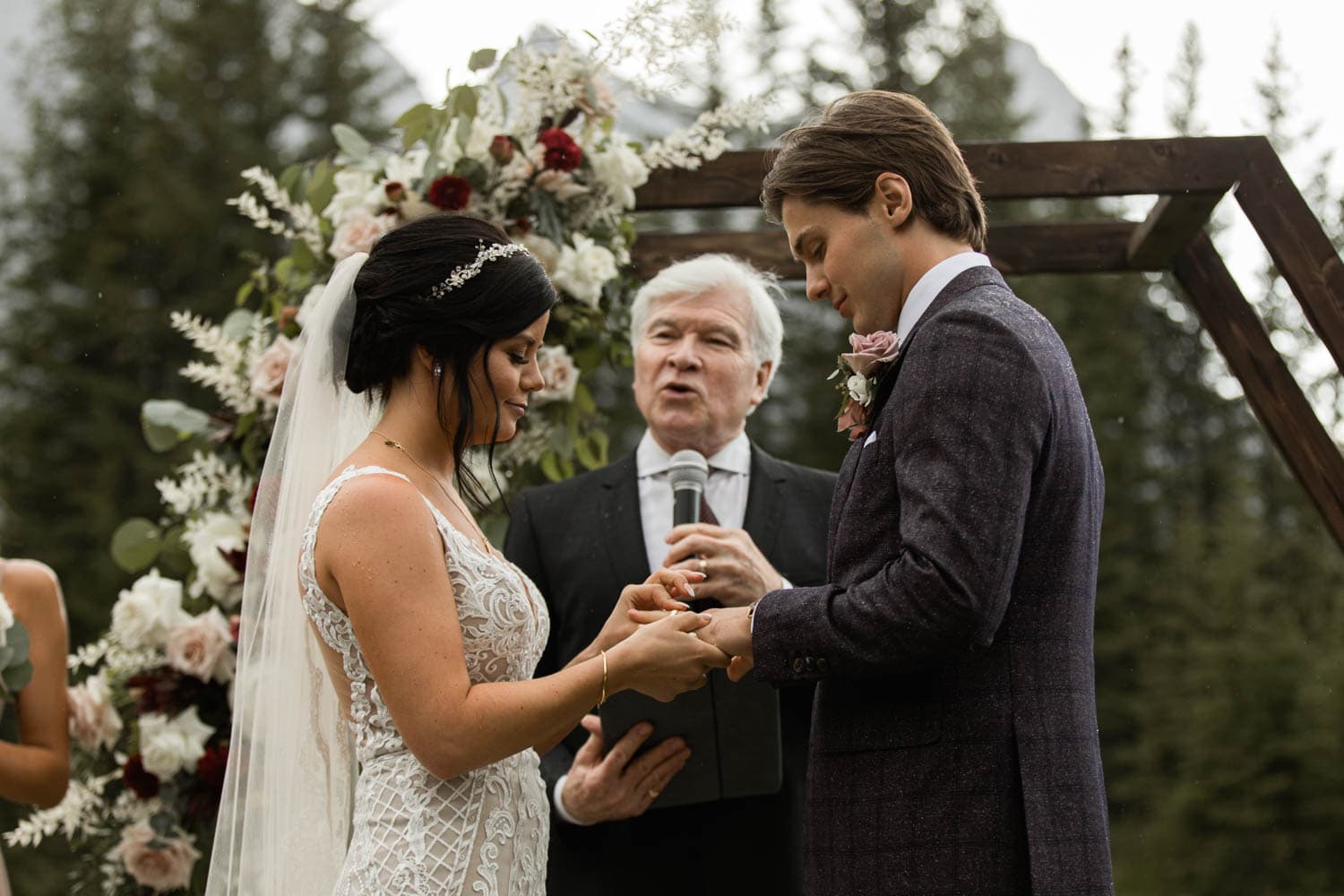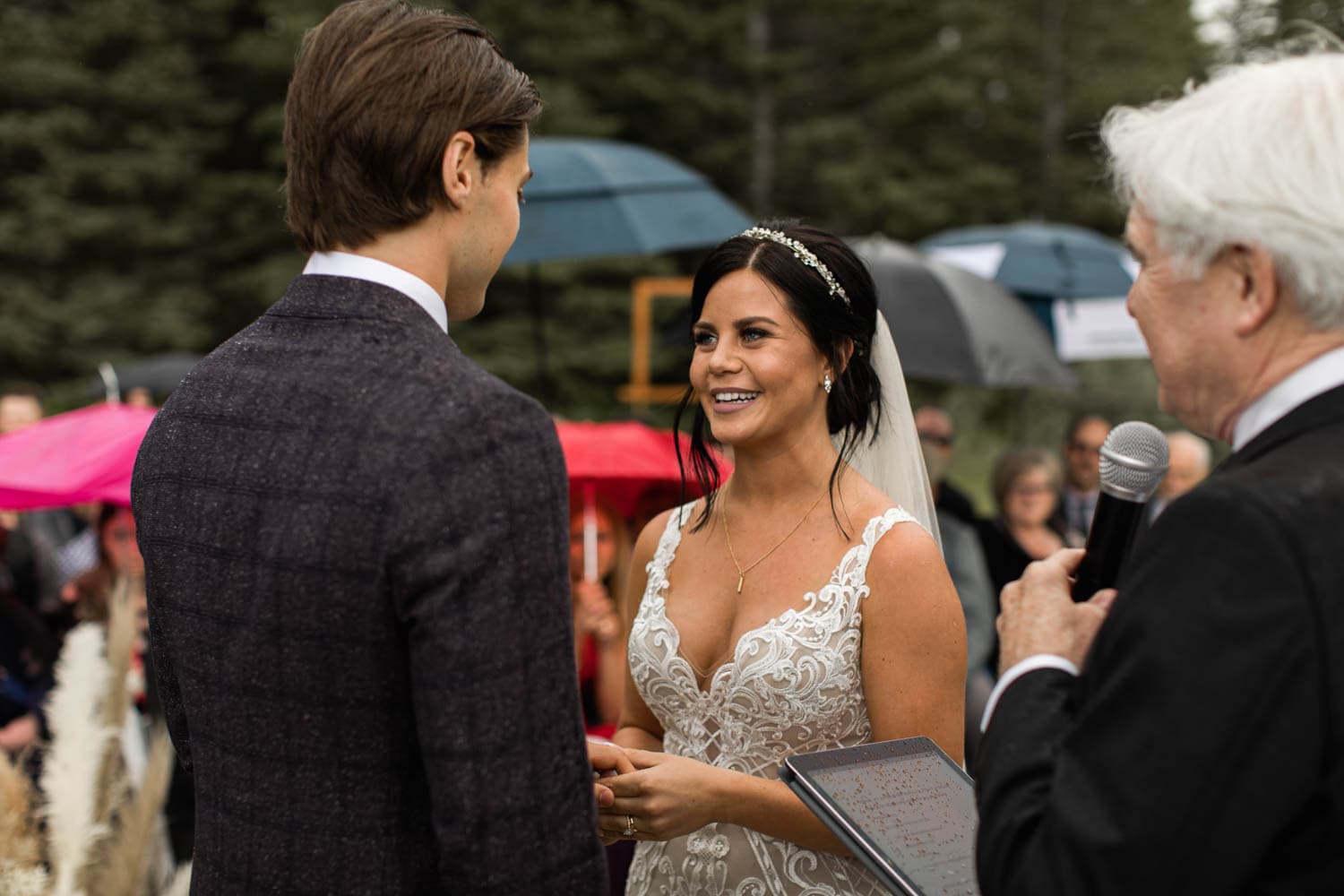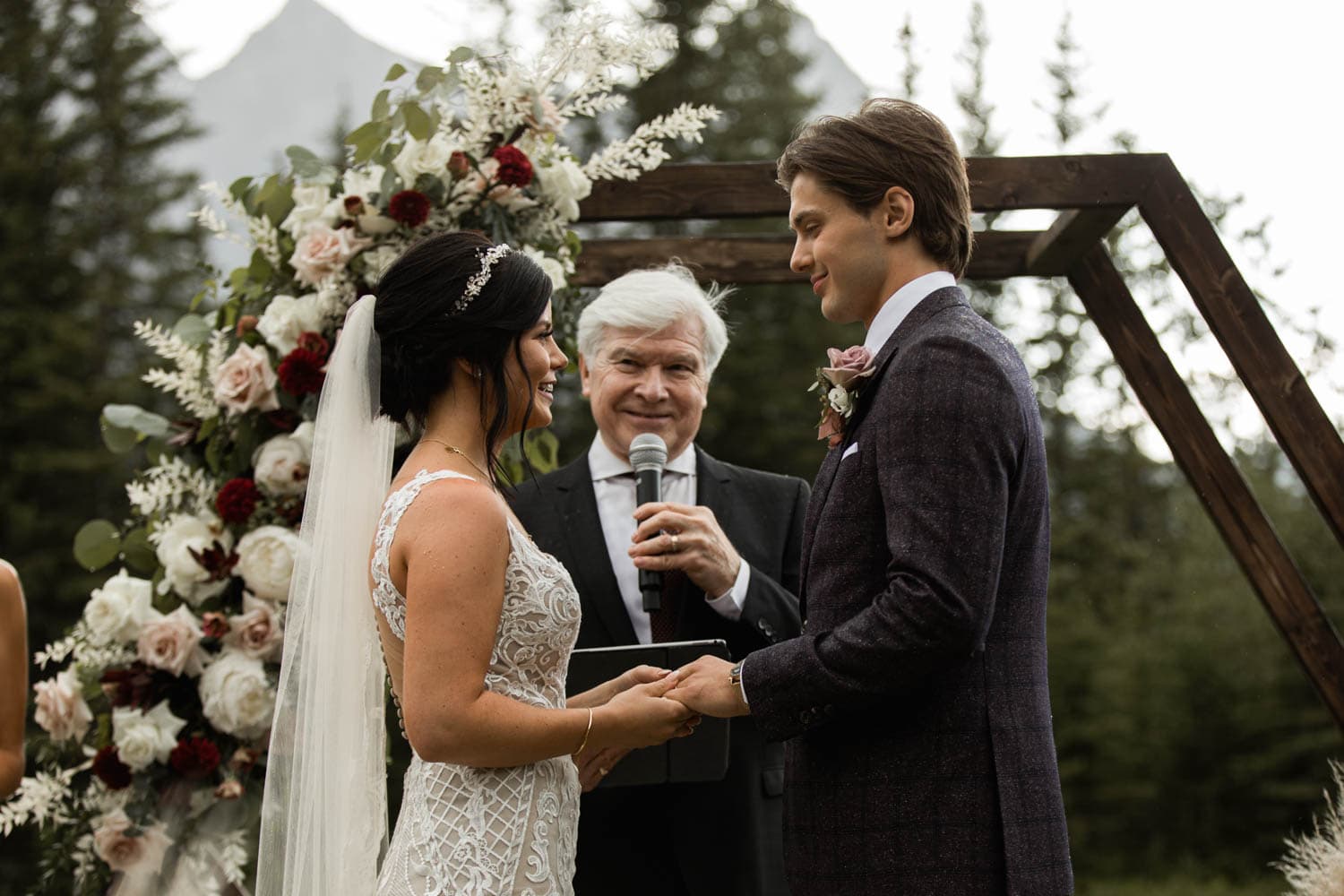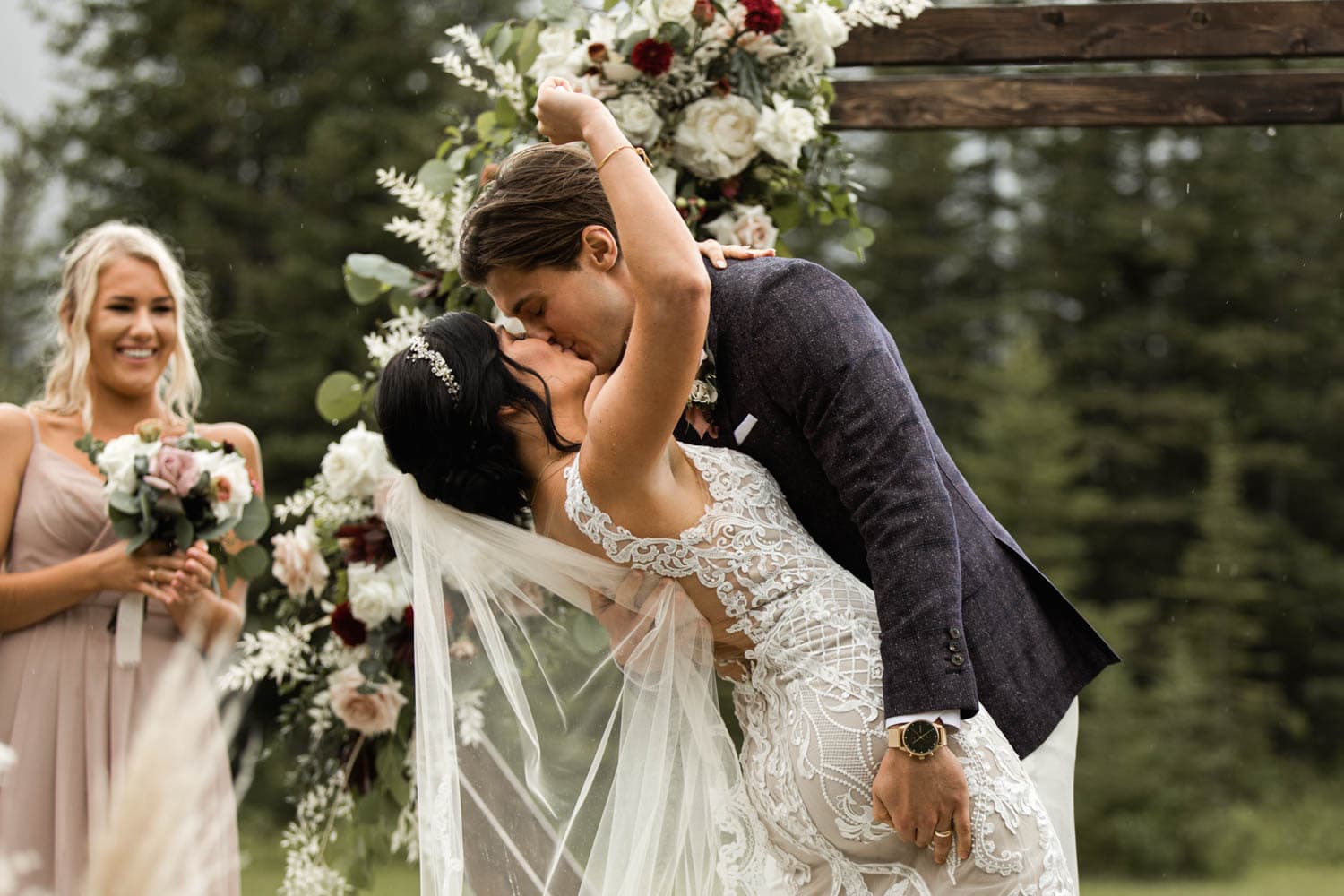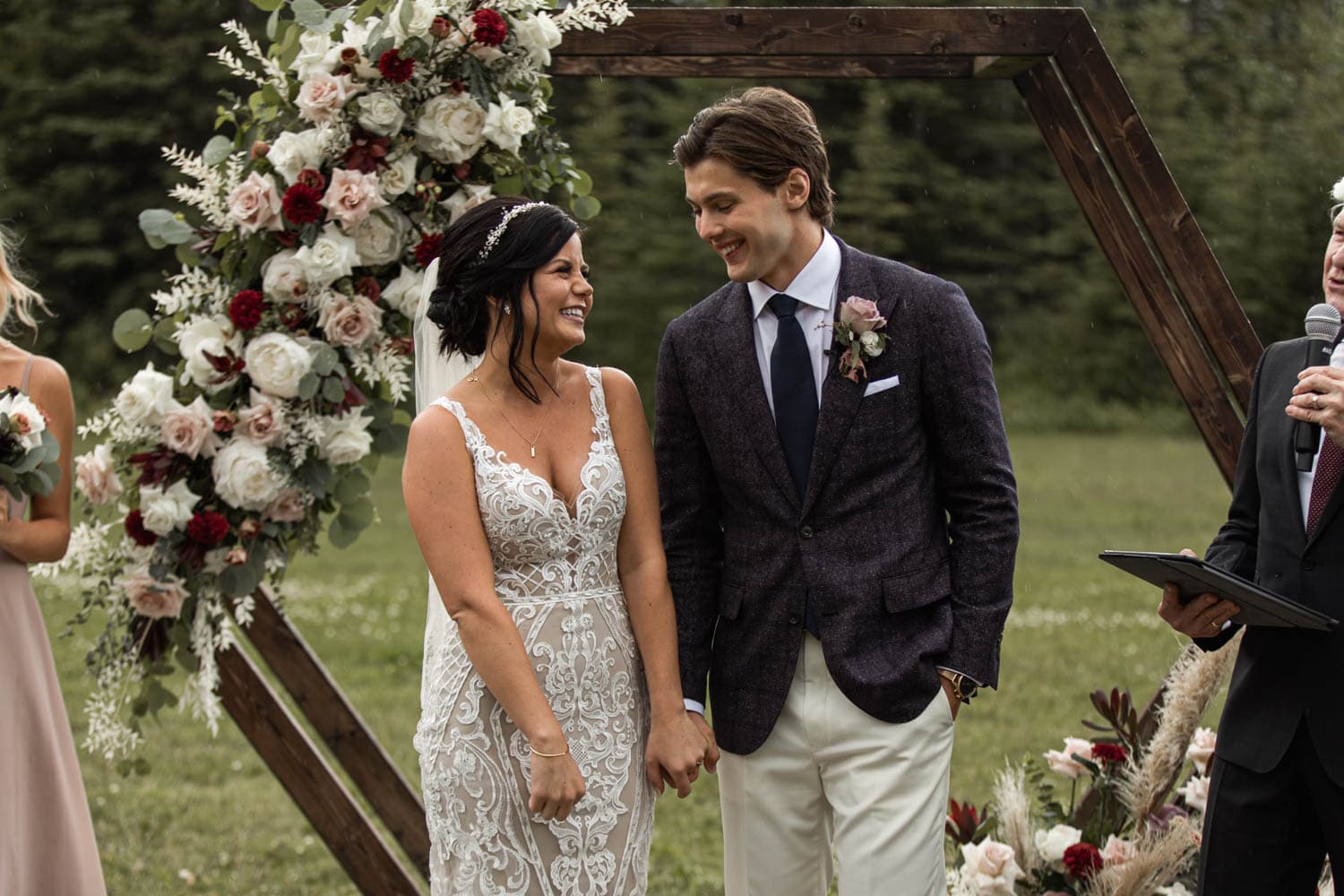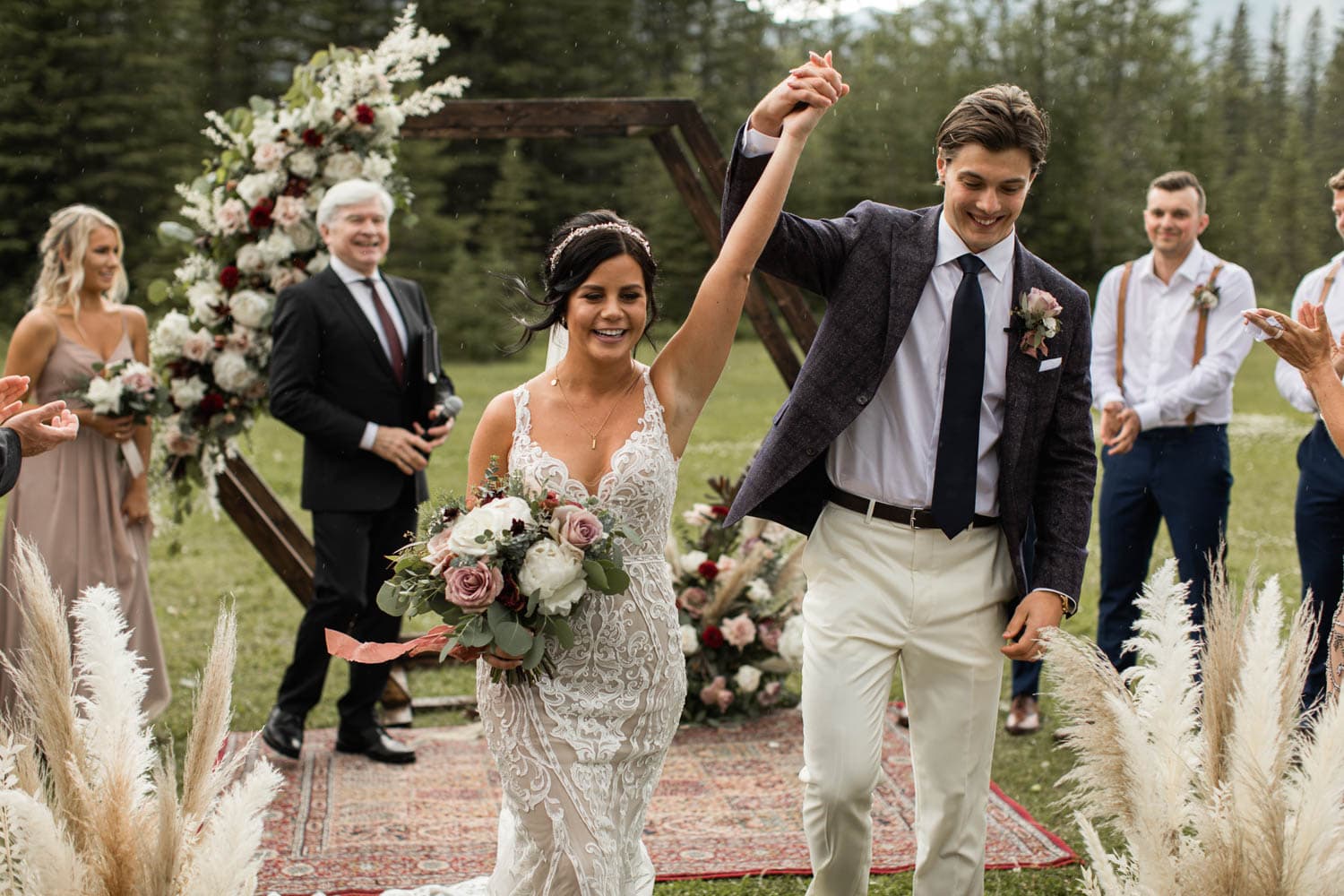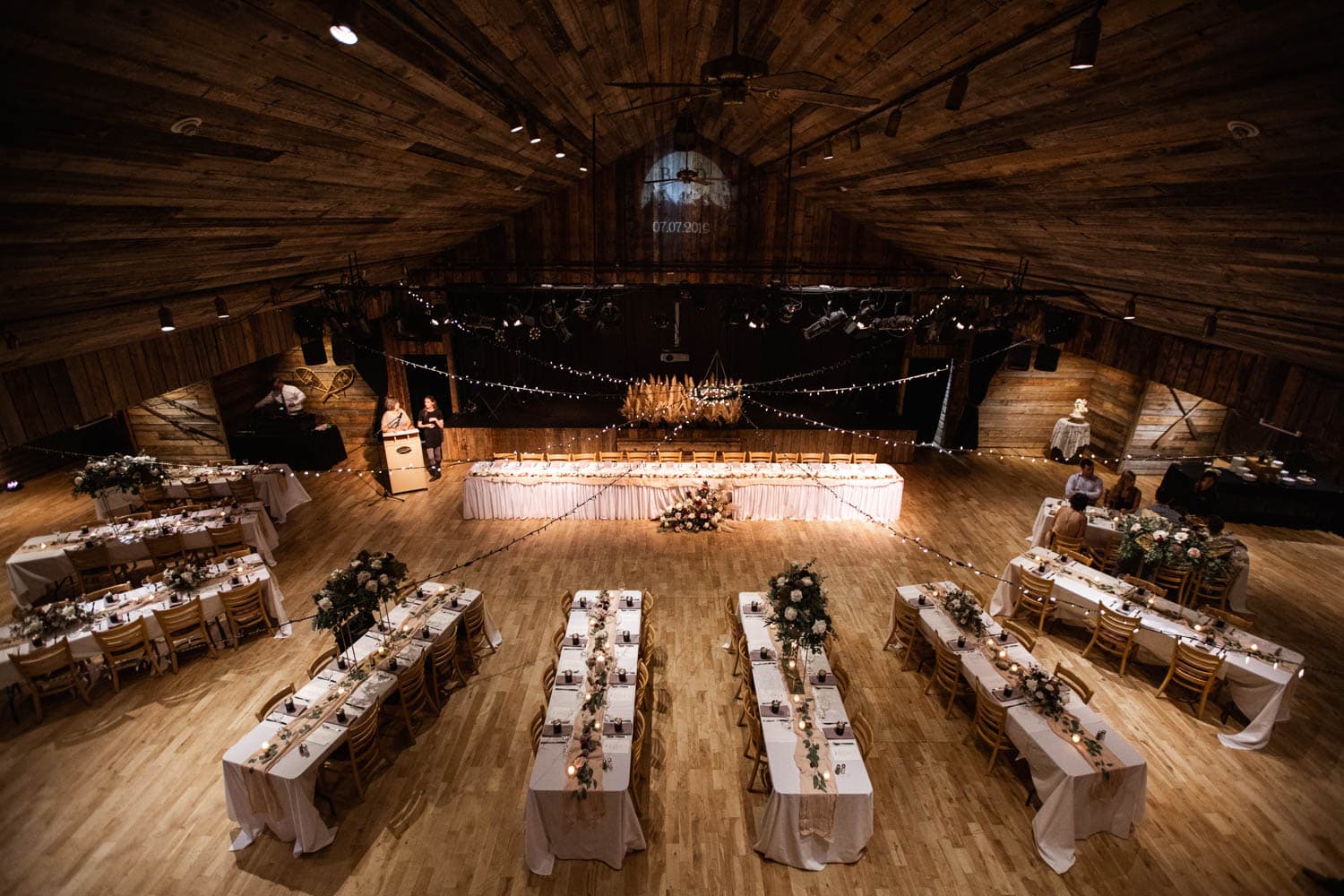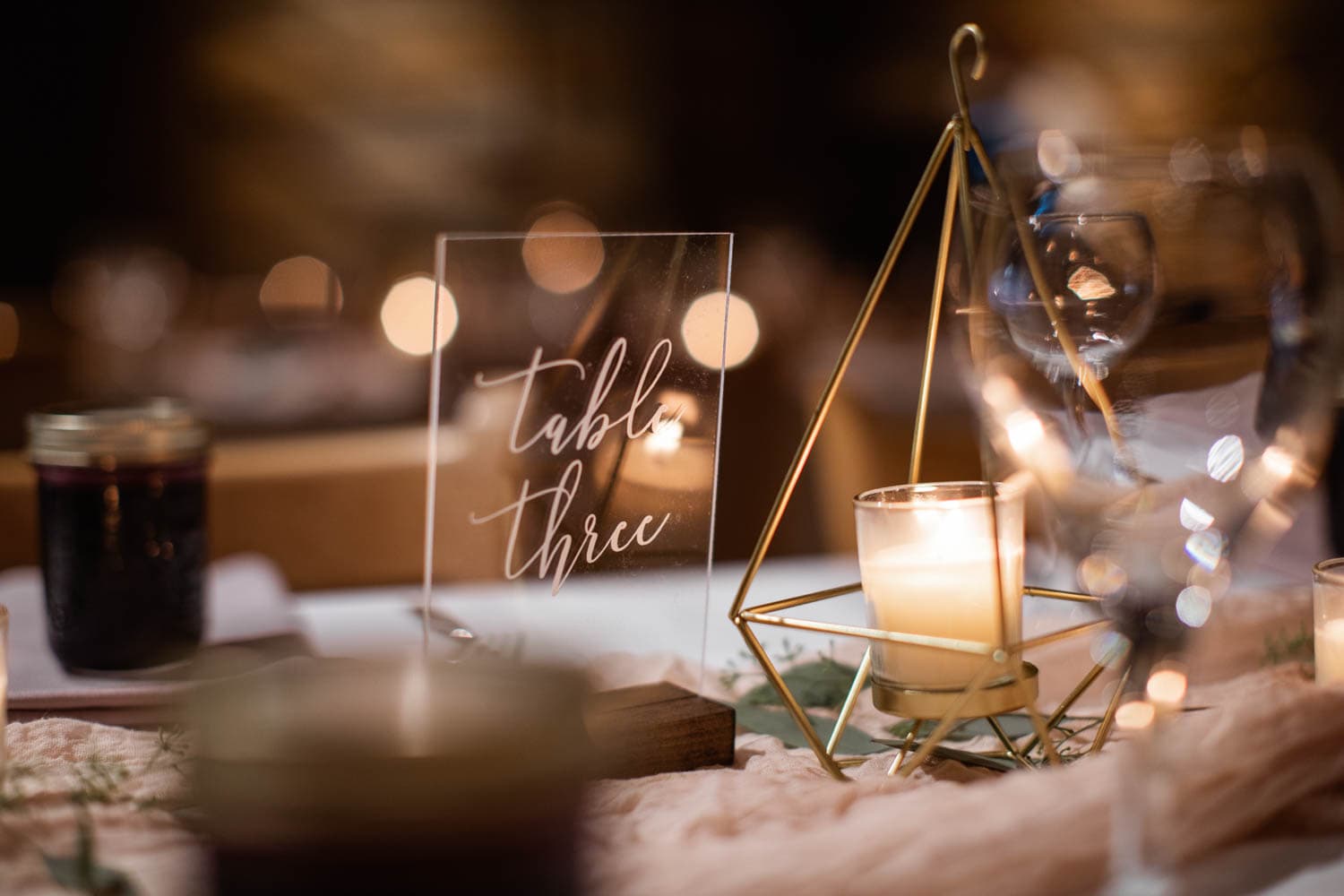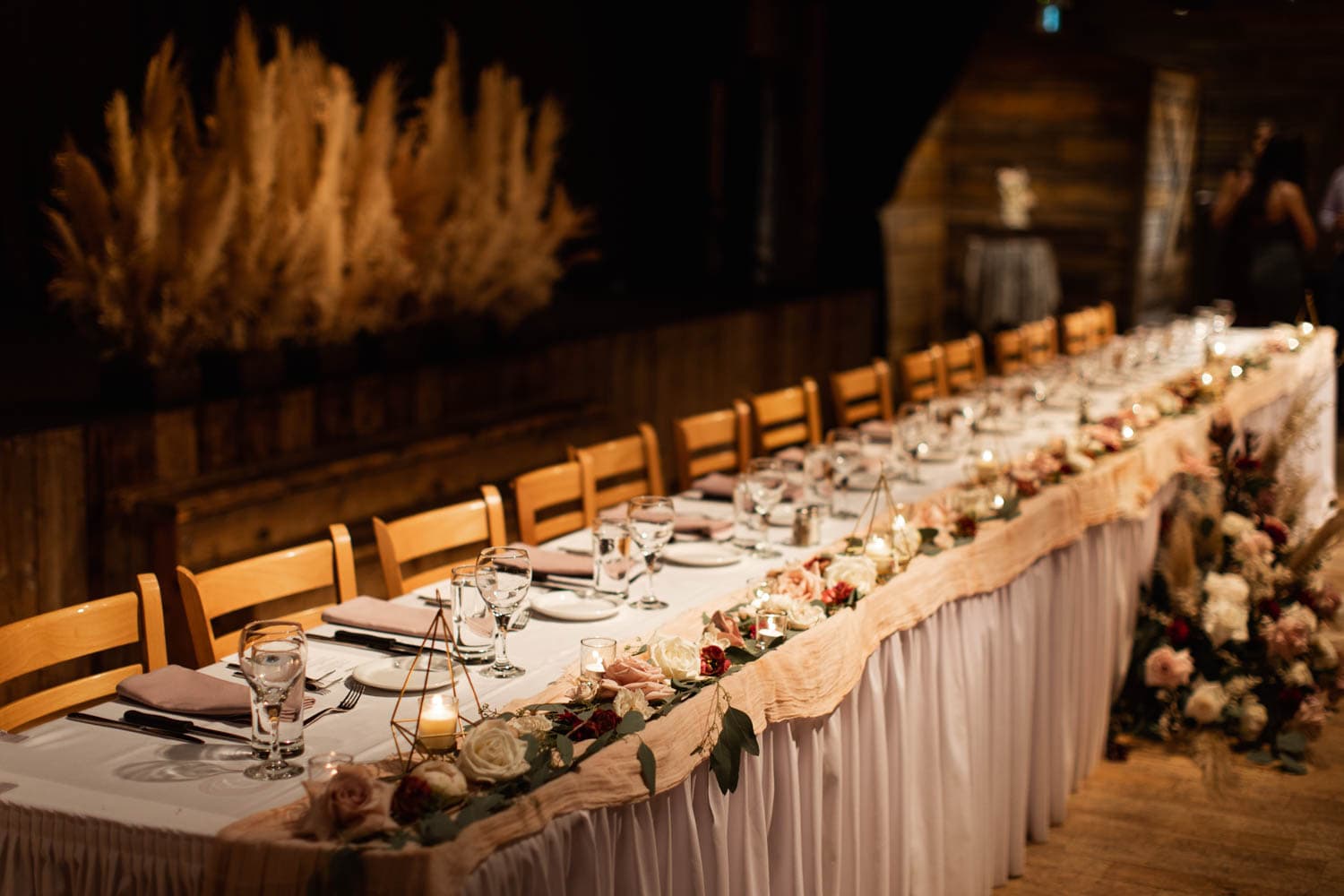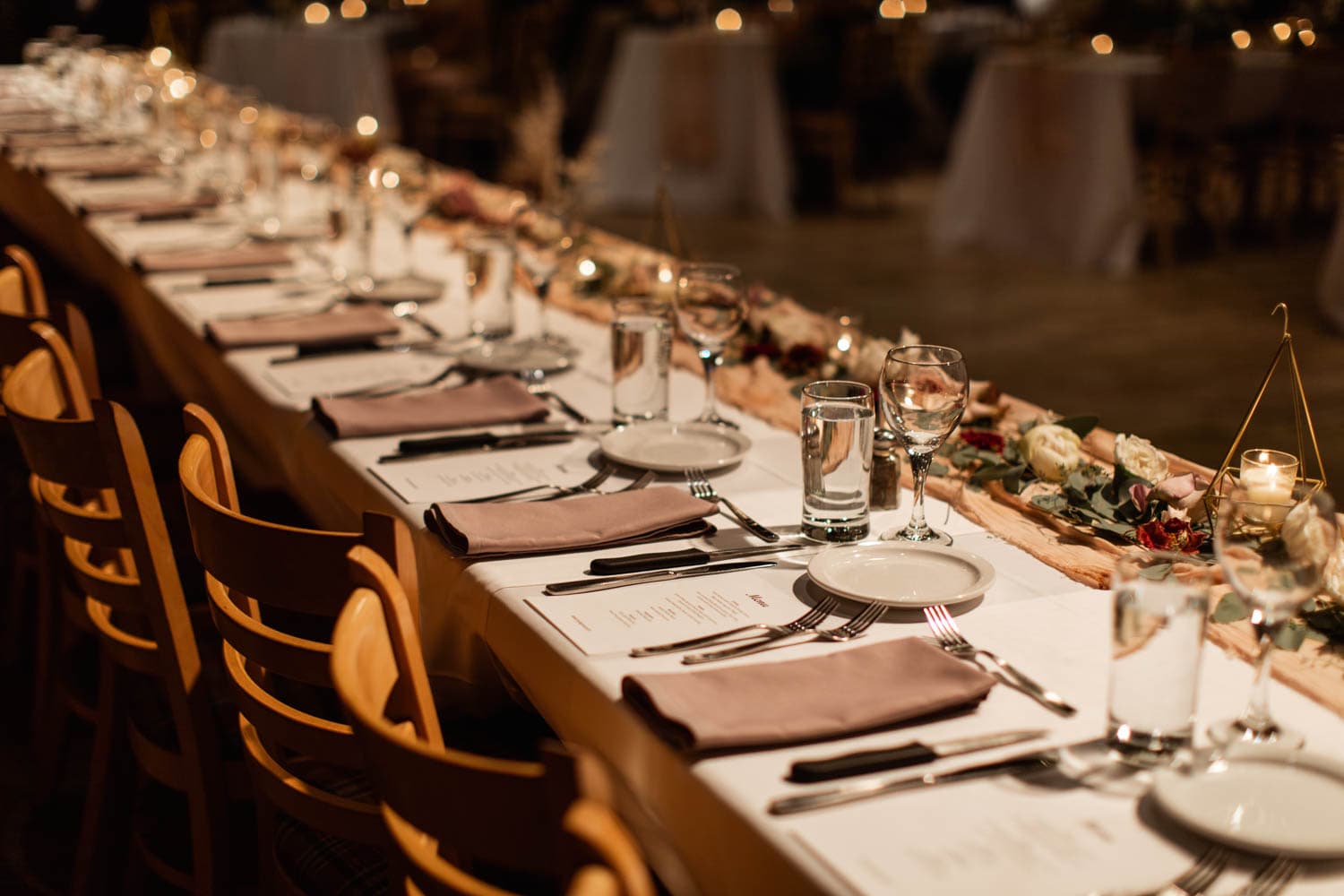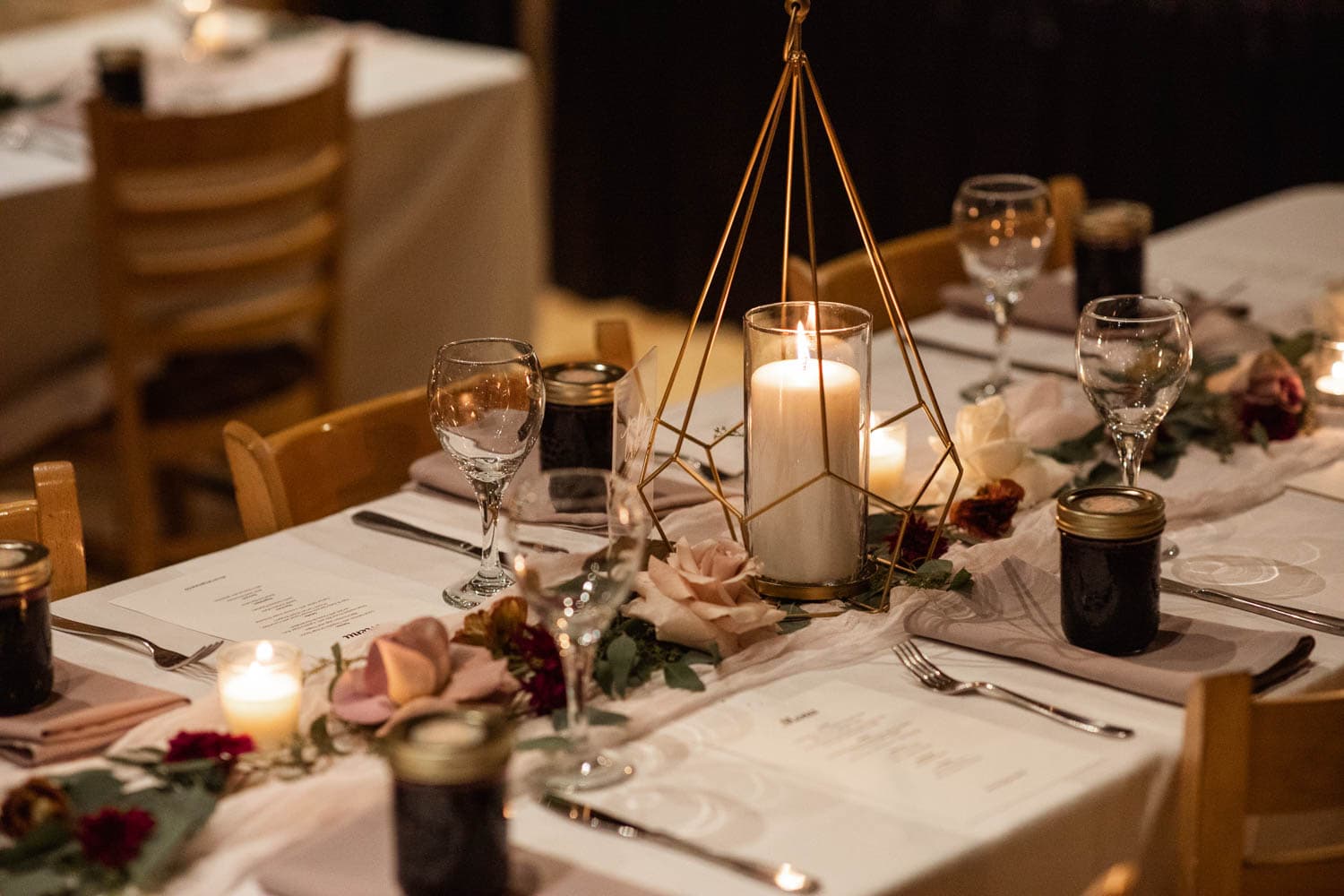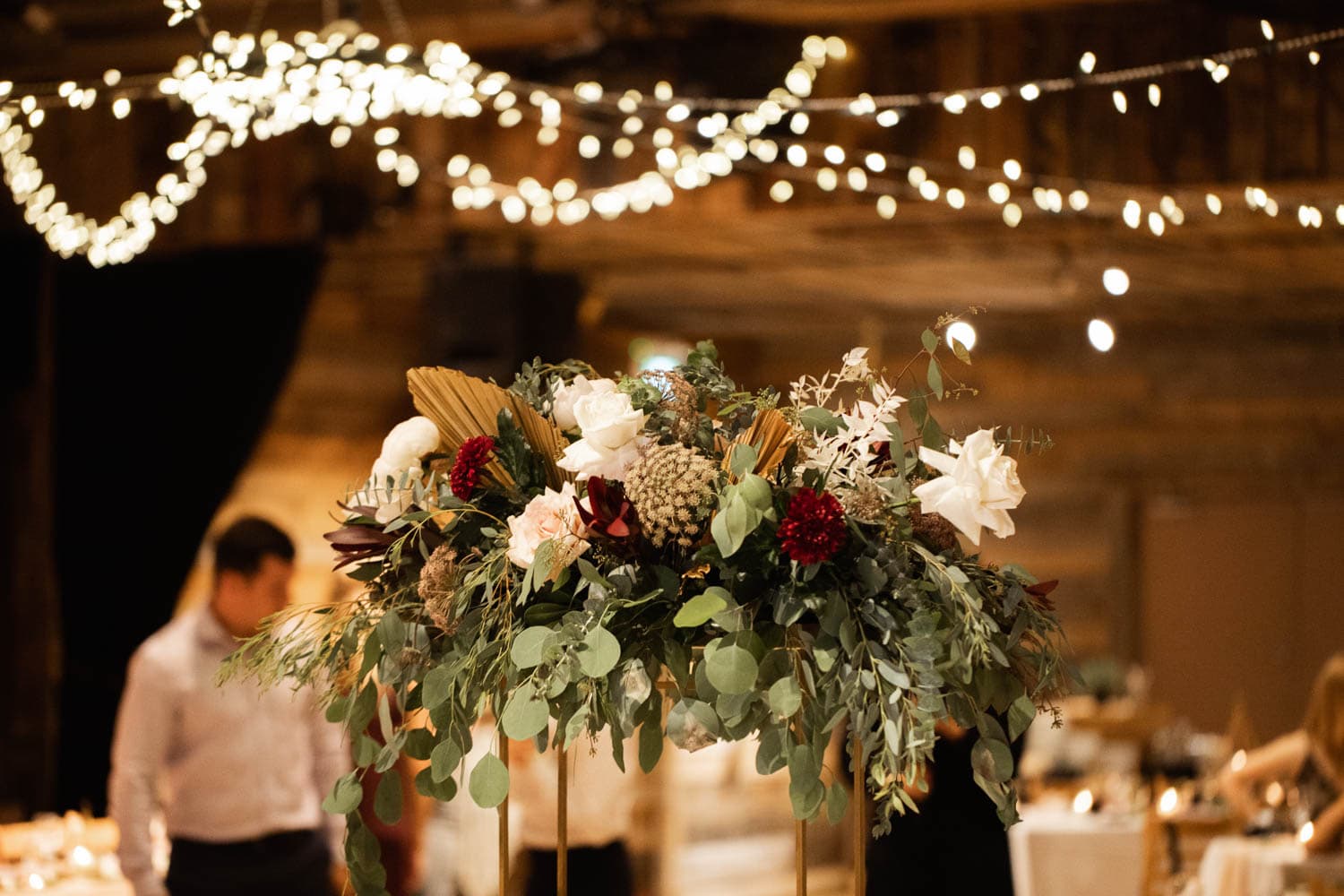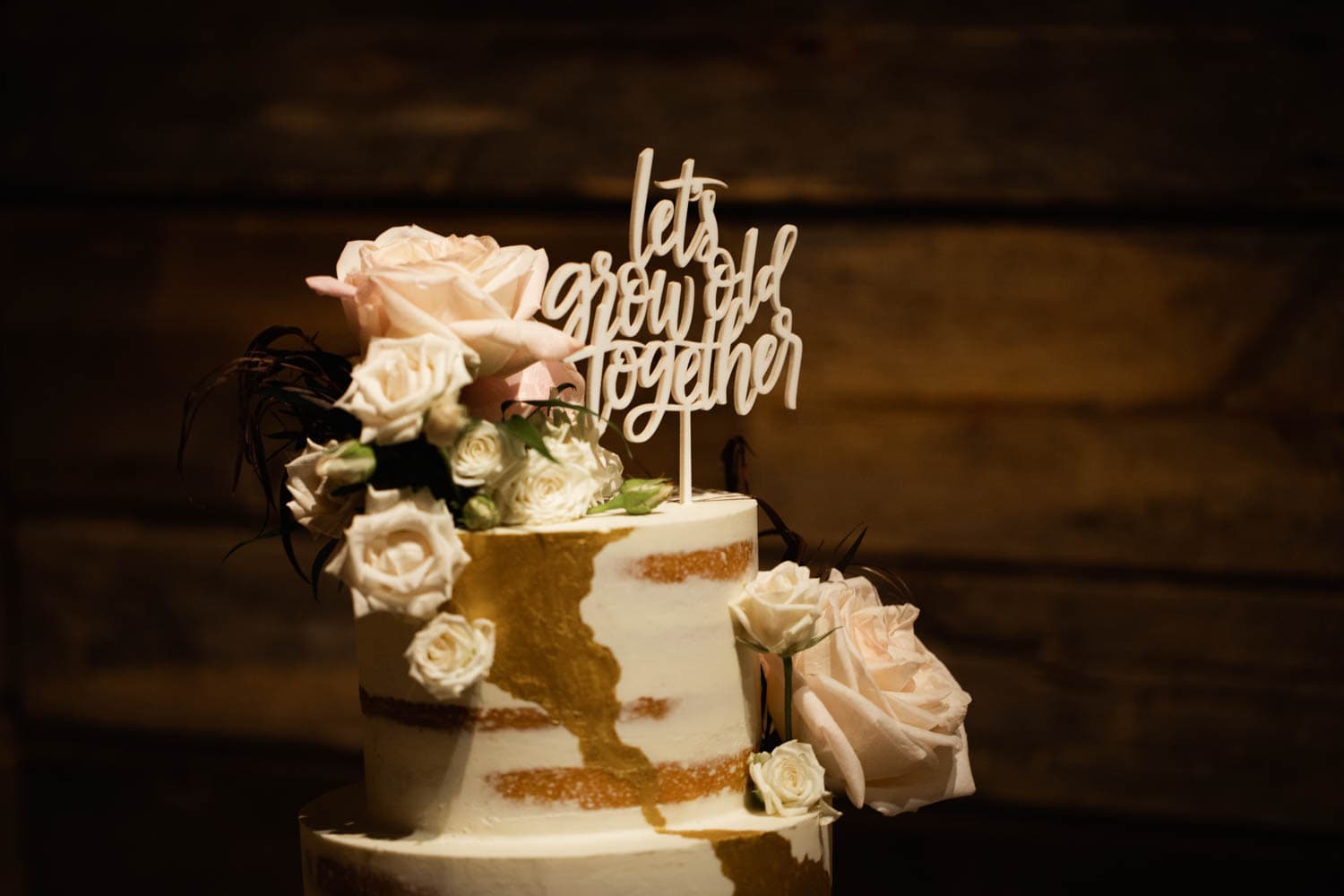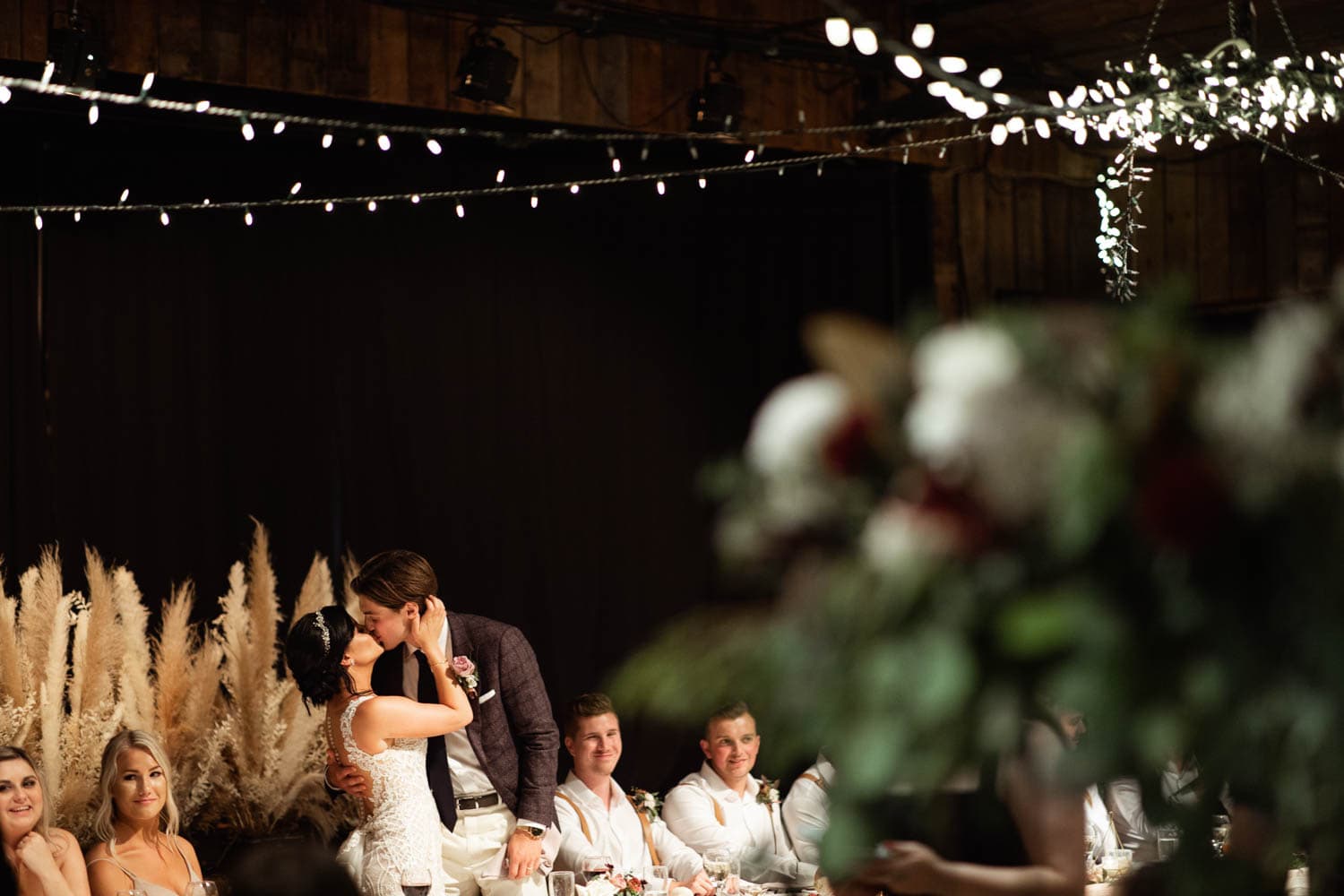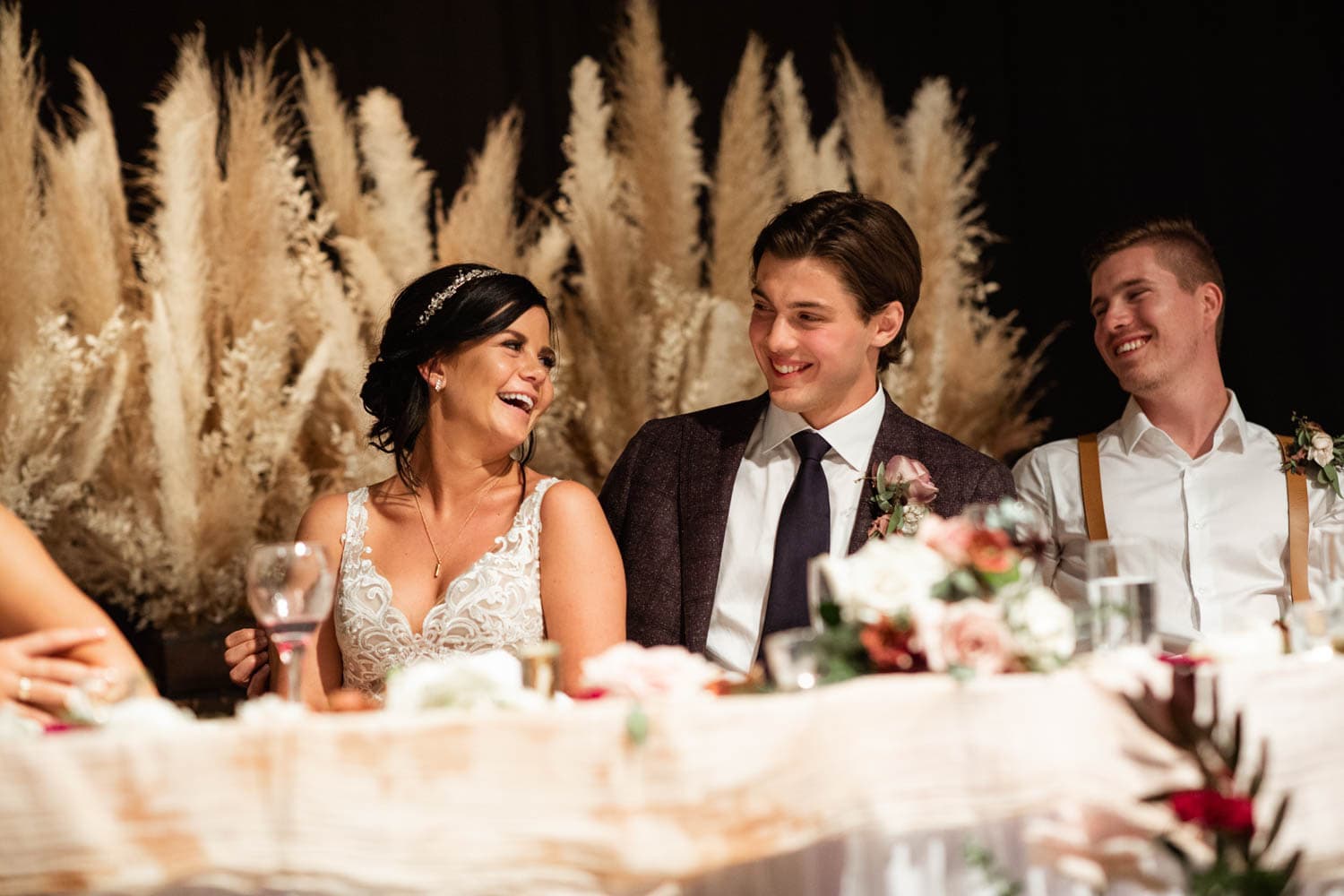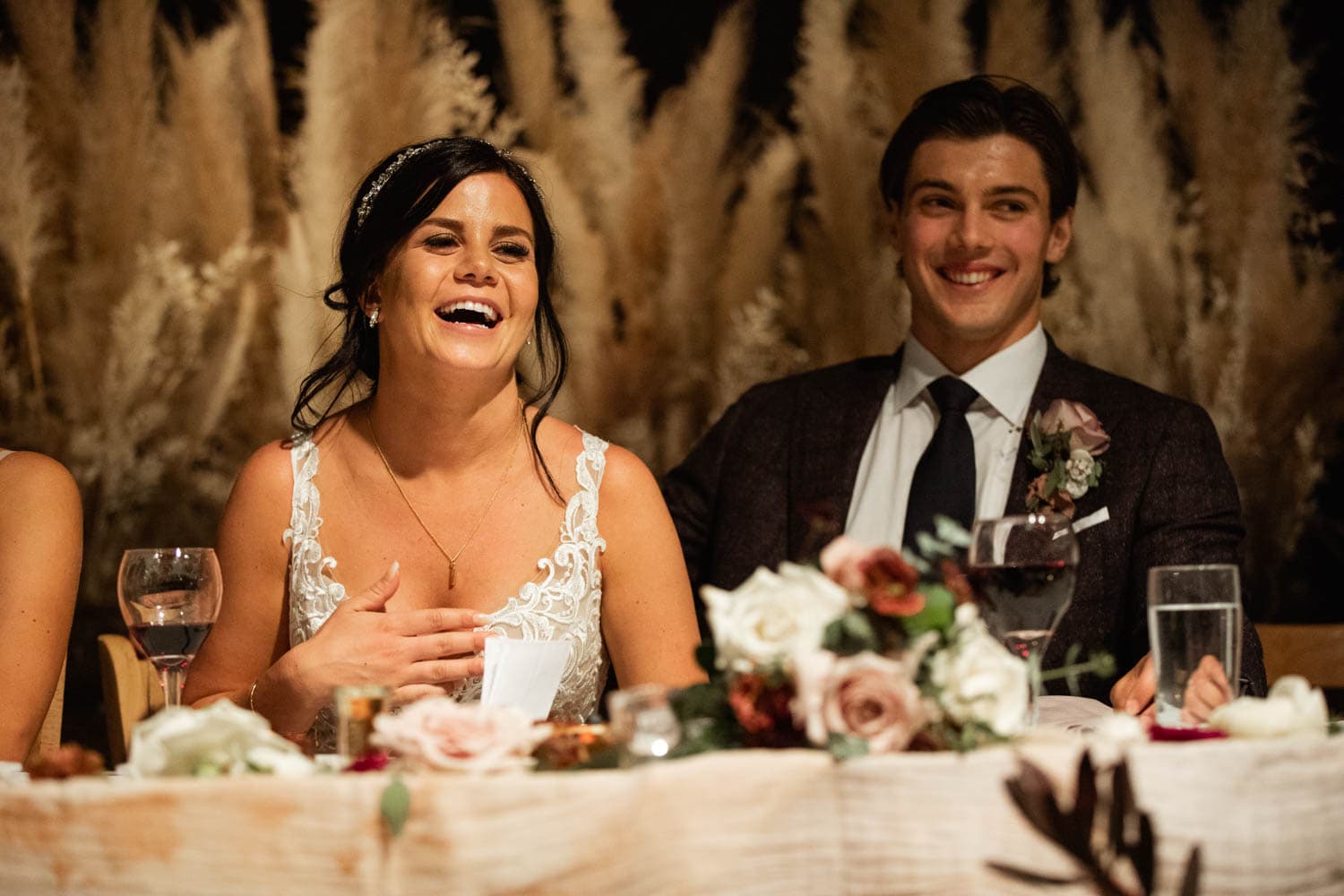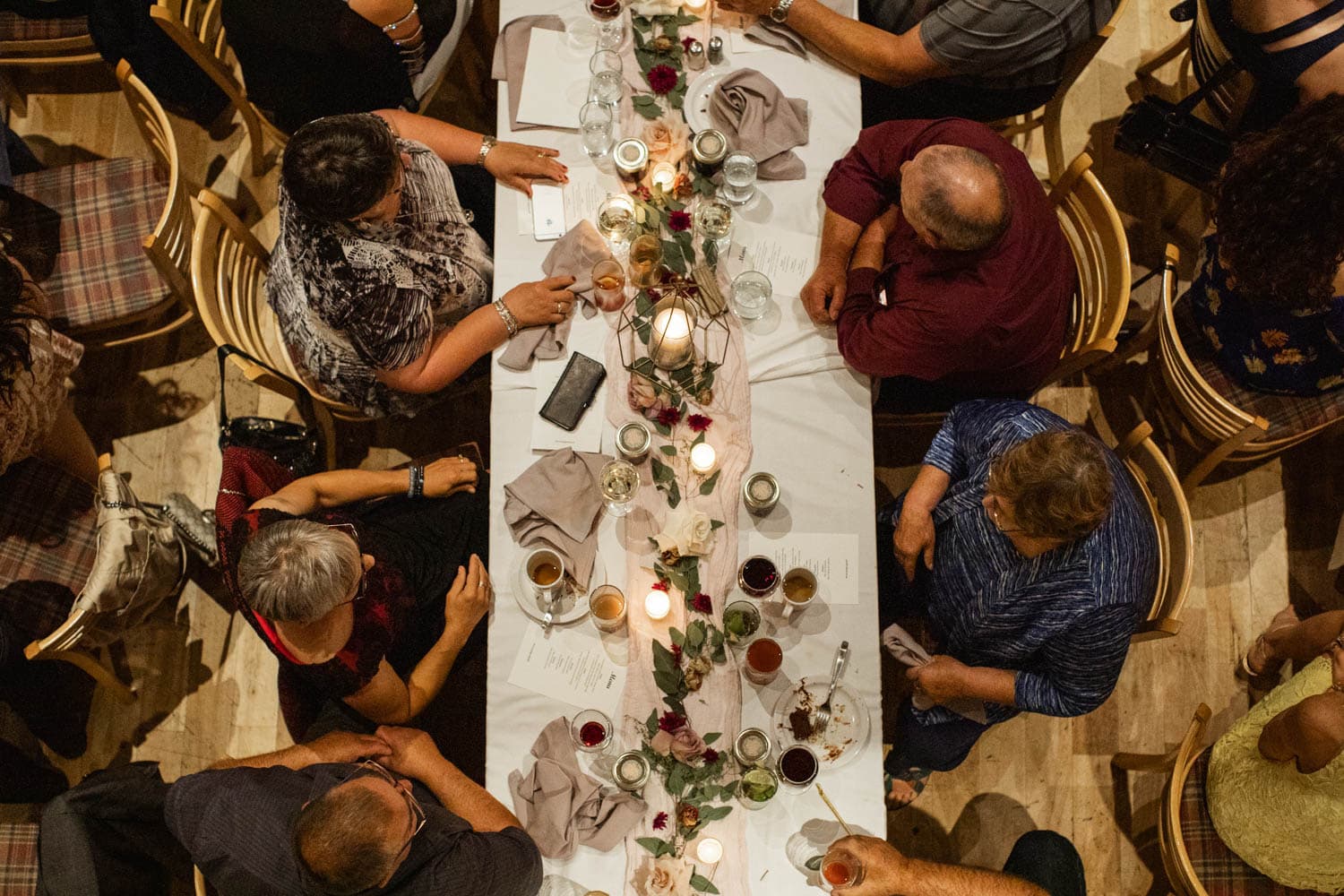 Vendors
Venue: Cornerstone Theatre, Canmore
Flowers: Foxglove Studio
Cake: Kake by Darci
Hair and Makeup: The Pretty Haus
Videography: Brittany Maschmeyer
DJ: Pez productions
Rugs: Orange trunk vintage rentals
Candle Holders: Special event rentals

Other Canmore Cornerstone Theatre Weddings by Willow & Wolf